Camille Ali
Camille is a lover of all things skin, curls, music, justice, and wanderlust; oceans and islands are her thing. Her words inspire and her power is her voice. A California native with Trinidadian roots, she has penned personal essays, interviews, and lifestyle pieces for POPSUGAR, Medium, FEMI magazine, and SelfishBabe. Camille is currently creating a life she loves through words, self-love, fitness, travel, and empowerment. You can follow her on Instagram @cam_just_living or @written_by_cam.
Early last year, I visited a girlfriend that I have known for quite some time. For the purpose of anonymity, we will call her "L." At the time we met, I was a legal assistant studying for my master's degree and she was attending law school. "L" and I both graduated from our respective schools around the same time. She started her career as an insurance defense lawyer and I was so happy for her. But "L'"s journey to becoming a lawyer wasn't an easy one. Like most law school graduates, passing the bar exam is one of the biggest challenges.
One summer morning, "L" texted me and said, "Hey Cam, I just wanted to let you know I didn't pass the bar." I replied, "It's OK. You'll pass on the next try." And she did pass on her third try. Coming from similar Caribbean backgrounds, I know the pressure of meeting expectations, being an overachiever, and being placed on a pedestal. I understood because at one point in my life I had wanted to be a lawyer too.

That afternoon we met for lunch. Our conversations are always filled with transparency, love, charisma, and laughter. This particular afternoon, there came a point in the conversation where "L" wholeheartedly revealed to me her daily struggles with ADHD (Attention Deficit Hyperactivity Disorder). And I wanted to know more. It was the first time I heard of a woman with ADHD. Let alone a Black woman.
"L" had hidden her struggle so well. I had no idea how it affected her life.
As a friend, I thought, what could I have done to help or be more supportive. The saying is true – you never know what someone is going through. And today, I am proud of how "L" prioritized herself, took control of her life, and not be defeated by her condition.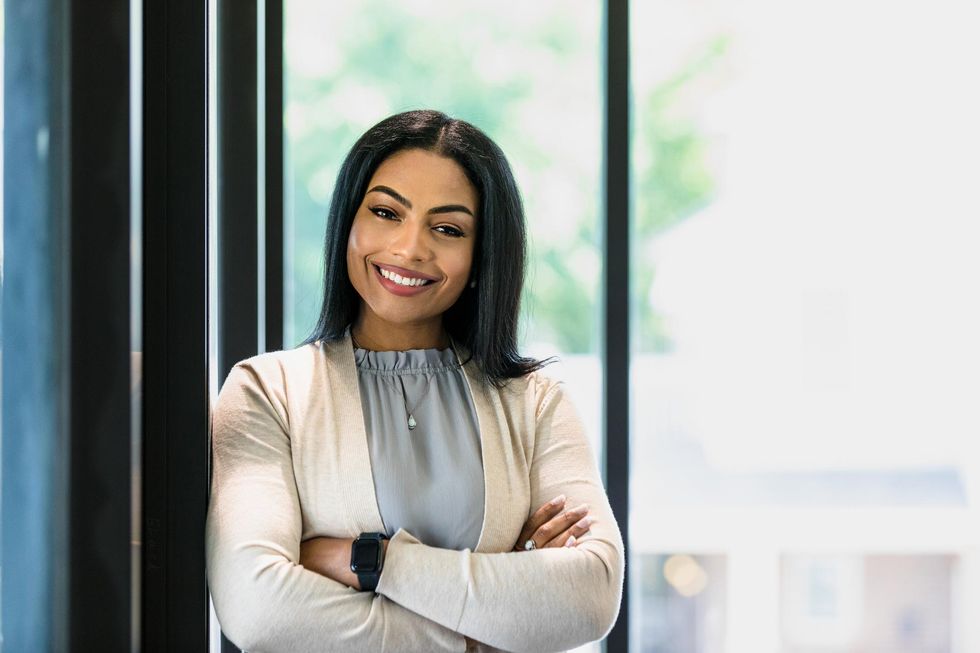 Getty Images
Oftentimes, the diagnosis of ADHD in Black women is misdiagnosed and overlooked. According to The Washington Post, "Black girls with ADHD often remain undiagnosed because their symptoms are mischaracterized. Signs of inattentiveness or impulsivity, the two main features of the disorder, could be mistaken for laziness or defiance. And the longer these girls aren't diagnosed and treated, the more their problems are likely to worsen as they grow into adults." The article also states that ADHD in girls leads to increased rates of anxiety, depression, drug use, and self-harm.
From a cultural perspective, it is even harder for Black parents to accept that their child has a learning disability with having to protect their child from gender and racial biases not only in the classroom but in life too. In a review of published U.S. studies that included 155,000 Black children, the CDC (Center For Disease Control) found 14.5% of African-Americans had ADHD. This statistic is much higher compared to the estimated 9.4% of all children in the U.S.
In an article byVerywell Mind, the most common symptoms of ADHD in women are paper clutter, overspending, disorganization, indecision, problems listening, and difficulty focusing. Treatment for ADHD includes prescribed medication and/or behavioral therapy. Drugs like Ritalin or Adderall are commonly used to help ADHD patients stay focused and control their behavior. But it doesn't come without side effects. Some downfalls of ADHD medication are trouble sleeping, loss of appetite, high blood pressure, weight loss, moodiness, and headaches.
There is hope to manage ADHD. Celebrities such as Solange Knowles or SZA have struggled and are successfully navigating life with ADHD. Even Simone Biles has publicly discussed her own battle with ADHD while balancing a demanding career as a professional athlete.
Here is what it is like for "L," a young Black woman, to live with ADHD, balance a demanding career as a lawyer, and succeed in everyday life.
How old were you when you were diagnosed with ADHD?
I was officially diagnosed at about 15 years old. It went undiagnosed due to prior trauma. However, my parents had me in therapy here and there when they could afford it. I was always a hyperactive child who would always get in trouble because I couldn't sit still or keep my mouth shut. I got a lot of "feedback" for being random in my actions and through my words.
What were some of the signs that you were struggling with ADHD and how did it make you feel?
The obvious sign for me was the fact that I was behind in my academics and kids used to always refer to me as "crazy" because of how random I was. I could not focus like my peers. I was always in and out of therapy for other reasons. It was always suggested I should be on medication. I didn't even know what ADHD was until I was about 16 years old as my parents did not believe in medication or this new-age diagnosis.
My parents had me in every tutoring program imaginable in order for me to keep up with my fellow classmates. I got my ears and eyes tested before I went to a psychiatrist to get a test for ADHD.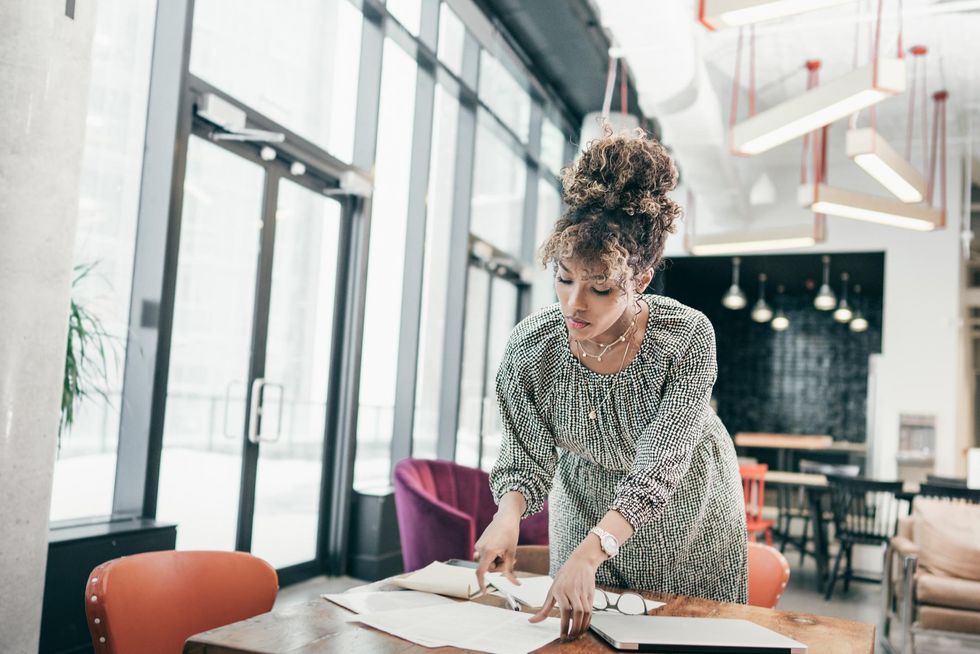 Getty Images
Ritalin or Adderall is usually prescribed for many ADHD patients. Is prescribed medication something you have used to treat your ADHD? If not, what are some natural remedies you have tried?
Yes, I've tried Ritalin (when I was a teenager) and as I got older, I graduated to Adderall, as well as Concerta. I've also tried hypnotherapy and talk therapy. The thing about prescription medicine they won't tell you is that it works, but you have to gradually increase the dosage as your body becomes used to it. I would sometimes come off the medication because I hate being dependent on a drug to function. I would feel really depressed and tired.
How did you get through law school and what were some of the challenges?
By the grace of God and really great friends. I had to learn early on in life to make friends with people smarter than me in order to stay motivated and just to keep up. I would also cycle on and off medication in law school in order to cope. I went a semester without any prescription drugs, just to see if I could do it on my own. Yes, I could do it on my own, but it was very difficult. I had constant anxiety, could not sleep, mild depression, and spiraled.
Now that you are a career lawyer, what are some challenges you face at work?
Every day is a new challenge. My biggest challenge is working. Literally sitting my ass down to work, especially after the pandemic. I had to learn quickly to create a new routine. Having a high caseload as a civil litigation attorney helps as I am always busy so I have no time to procrastinate as much. The organized chaos of heading to court in the morning, working on drafting motions and pleadings for cases in the afternoon, responding to emails, and settling cases throughout the day were no longer serving me. Organization and structure are my biggest challenges. I get distracted easily and fall into these "wormholes" and never finish my assignments. So, I'm always having to work late to play catch up. I had to create realistic structures that worked for me.
For example, time blocking or working on alternating weekends and/or late nights to stay ahead of my tasks to not overwhelm me. Working for a solid law firm that has systems and teams in place to complement my own systems is imperative. I've cycled through many firms (big and small). So, I know what works and what doesn't. Working with the right people matters and is often overlooked. Having a good case management system along with excellent support staff (paralegals or assistants) is how I am able to succeed.
"Organization and structure are my biggest challenges. I get distracted easily and fall into these 'wormholes' and never finish my assignments. So, I'm always having to work late to play catch up. I had to create realistic structures that worked for me."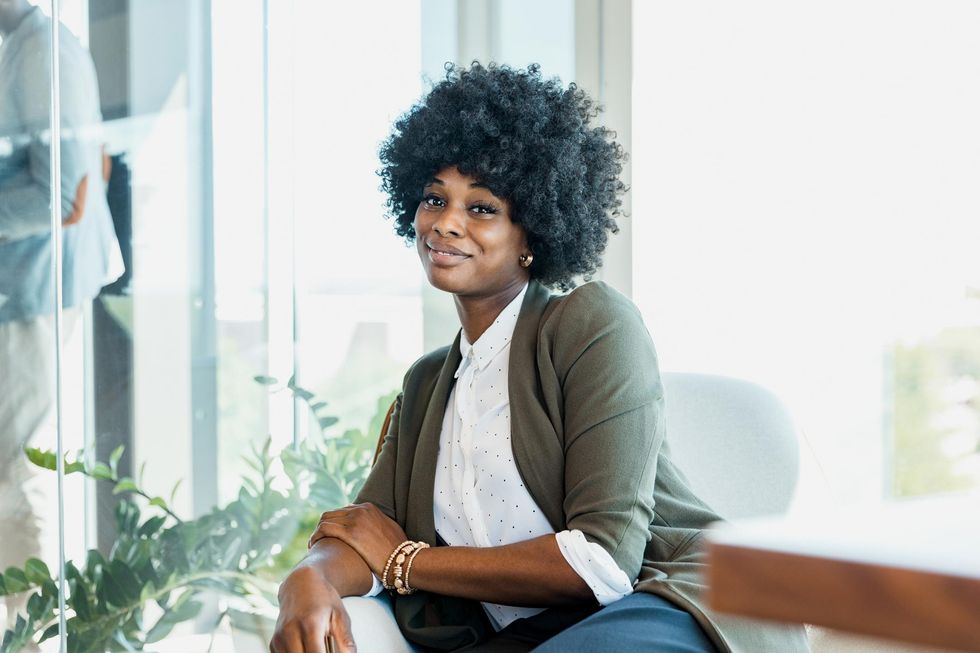 Getty Images
How have you adjusted your routine because of your ADHD? What does your morning and nighttime routine look like?
Yes, having a routine is imperative. I've had to shift my mindset through many therapy sessions. Having been a burnt-out lawyer, my mornings look a bit different now. I'm no longer competing to be the best and striving for perfection. I'm not trying to prove myself anymore because I know what I bring to the table. I show up, do my best on that particular day, and don't dwell on my mistakes.
8:00 a.m.: I start my mornings with a prayer, then I check my phone for any work emergencies or changes to my schedule. I will communicate with my assistant on what's important and what needs to be done.
8:10 a.m.: I lay in bed, contemplate life, and make my intentions for the day.
8:20 a.m.: I literally jump out of bed, (work is supposed to start at 8:30 am.) and make my bed. I love making my bed because it feels like such an accomplishment to me. I always say that if I don't accomplish anything for the day, at least I made my bed.
8:25 a.m.: I log on to my computer for work to test the waters. Thereafter, I brush my teeth, wash my face, shower, brush my hair, and put clothes on. I do all this while arguing with Alexa about music selection. Pro Tip: I set timers while I'm in the bathroom with Alexa (5 min. - snooze; 10 min. - snooze; 15 min. - snooze) to stay on track.
8:45-9:00 a.m.: I'm logged in to work for real-for real with my first cup of coffee of the day.
I immediately check the deadlines on my calendar, prioritize tasks and/or cases then attack them in segments with multiple breaks in between. I like to do the same tasks during blocks of time (reviewing case files and drafting a case plan, emails, client conference calls, etc.). Through trial and error, I have learned that I work more efficiently when I'm doing the same tasks over and over again.
On days where I have court hearings, depositions, mediations, client calls, or any event, my days look very different. I wake up earlier to hand-write a script of what I plan on saying. I do this to calm my nerves and to stay focused on the task at hand as to not go off on tangents. No matter how many times I've made the same speech or argument - this is what works for me.
6:30 - 7:00 p.m.: I'm logged out and head to the gym for a Zoom training session with my trainer. I try to work out at least 3-4 times a week with a trainer. Even if I do 10 haphazard jumping jacks, any sort of physical activity helps to maintain my routine and makes me feel good. I have coworkers who work out during lunchtime.
Personally, I can't do that because it's hard for my brain to switch gears after a workout and get back into work mode. I highly recommend doing physical activity early in the morning prior to work. It really sets the tone for the workday.
Does ADHD affect your mental health? If so, how? 
Yes, in many ways and often. There are many internal battles of self-doubt, not doing enough work, being slower at a task than others, or lingering feelings of unworthiness. I have days where my head is so cloudy that it takes me hours to do a task which usually takes me about 15 minutes. On days like that, I have to mindfully give myself grace for my own sanity because beating myself up won't make a difference.
I remember times where my ADHD got so bad that I was feeling defeated, depressed, and became physically sick from the stress which also caused crippling anxiety. As a child, I remember I used to breathe at a rapid rate which they thought was asthma-related. Come to find out later to find out it was anxiety. I was given an inhaler to help. I still have days where I'm literally spinning in circles from task A to B then to A again, only to start a new task, D, then remember task C, only to realize A, B, C, and D are all incomplete and unnecessary tasks.
"I have days where my head is so cloudy that it takes me hours to do a task which usually takes me about 15 minutes. On days like that, I have to mindfully give myself grace for my own sanity because beating myself up won't make a difference."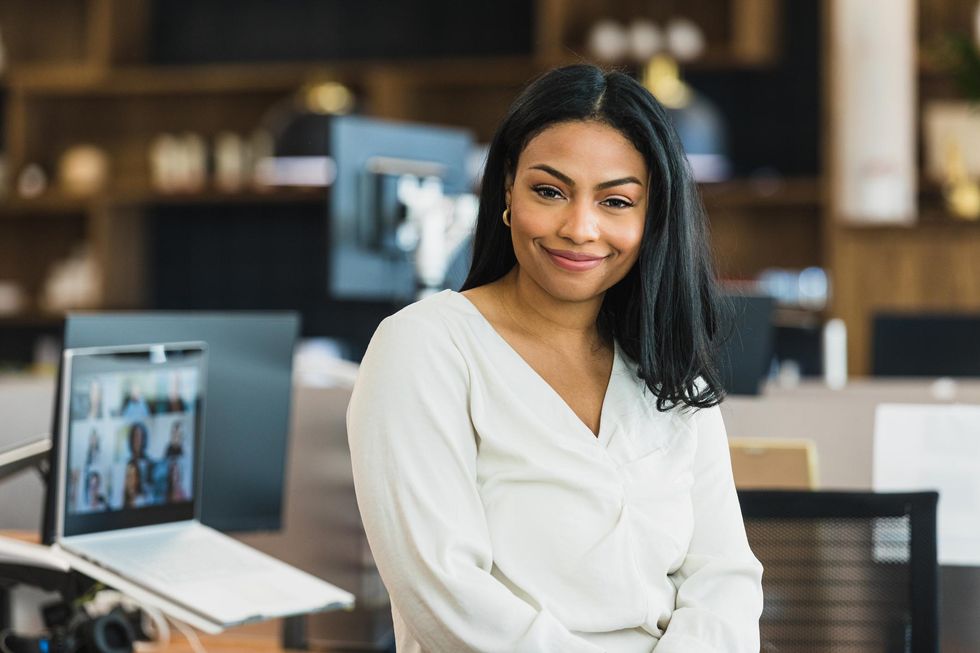 Getty Images
What would you tell other women who are struggling with ADHD, mental health issues, and a demanding career?
Give yourself grace, lots and lots of grace, and seek professional help. Find what works for you. I'm still trying to figure it out, but therapy has transformed my way of thinking and my life. It has helped me to re-evaluate my life, career, and plan a more sustainable life/work balance. Life first, work second.
If you're a Black woman struggling with ADHD, you are not alone and it doesn't have to be just your secret anymore. It's nothing to be ashamed of either. There are many women of color with ADHD and other learning difficulties and/or disabilities. And it doesn't mean you are less of a person because of it. It means your journey looks different than most women of color. There is just an extra layer you'll have to manage. And that is OK.
You have to give yourself grace and permission to accept your diagnosis and find ways to cope. Unfortunately, we live in a society with so many stigmas that we constantly neglect root causes. If you are looking for support, check outBlack Girl, Lost Keys, or Unicorn Squad, For Black people of Marginalized Gender with ADHD, a blog, and a private Facebook group by Rene Brooks. Having ADHD herself, Rene Brooks helps educate and empower other Black women who have ADHD.
You can start your healing now.
Featured image by Getty Images
If a trigger was a person, it would be my family. I know y'all can relate. From a cultural perspective, Caribbean families just don't respect or understand boundaries. A lot of my anxiety is rooted in trauma and it was in March 2021 when my anxiety decided to act up. I had just been released from my previous therapist in October 2020 too. I knew I needed to find a new therapist to work through whatever remnant of trauma was still inside of me. I thought I was done with therapy after a past life regression and hypnotherapy session but managing mental health is a bitch.
So, I decided to search for mental health providers that accepted my health insurance. It was hard because finding a new therapist is like a blind date. You don't know how you will connect until the first session.
I was able to narrow down my choice to Dr. Amber Fasula. I emailed her with my history and medical records via email. A few days later she responded with a recommendation to try equine-assisted therapy (EAT), or horse therapy. Horse therapy is a psychotherapy that involves interaction with horses through a range of activities. I had previously written and read about how horse therapy helps children with behavioral problems or autism. But what I didn't know was horse therapy can help adults who are clinically diagnosed with anxiety, depression, PTSD or have experienced trauma.
I was the perfect candidate because I was struggling with all of it. I didn't know what I was getting into but horses are my favorite animal. So, I was willing to give it a try. And the best part was that my health insurance covered each session. I was only responsible for a small copay and a fee for caring for the horses every other week.
I was ready.
How Horse Therapy Works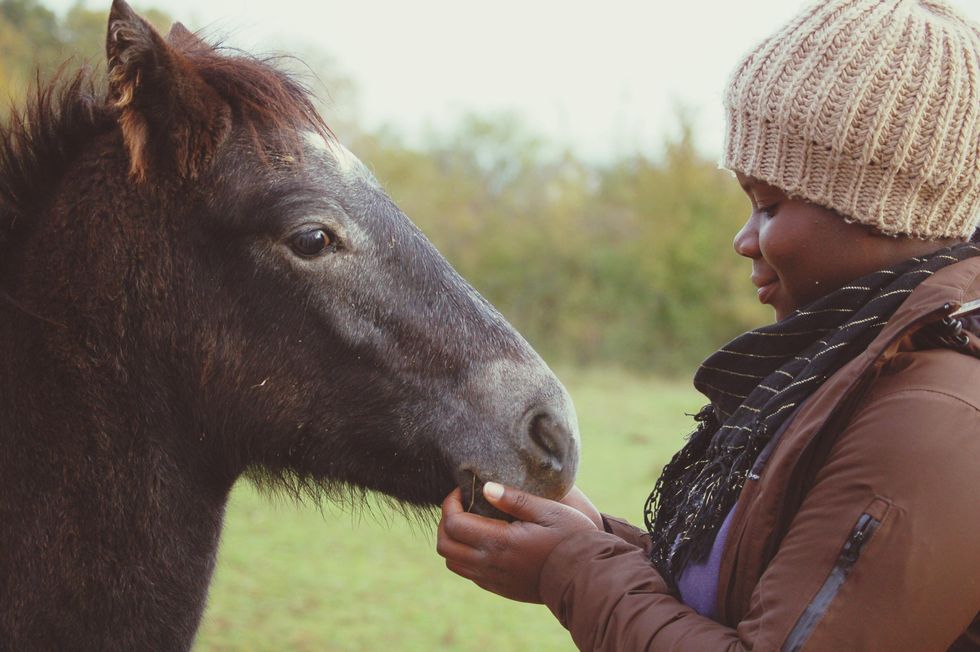 Getty Images
My treatment program encompassed a total of 10 sessions and my first appointment was set for April. On my first day, I drove 20 minutes from my house to Crossroads Corral. I didn't know what to expect, all I knew was that I'd essentially be outdoors. I wore an oversized t-shirt, a pair of gray joggers, and some old sneakers. After I parked and got out of my car, I was greeted by Dr. Fasula and Chessie. He was the horse trainer and was there to ensure my safety. Chessie would also be the one to interpret the interactions between the horse and me.
Dr. Fasula and Chessie led me into an open pasture. I immediately fell in love with every single horse on the property. But when they explained what I had to do next, I was completely lost (for privacy purposes, I cannot disclose specific details of the activities, but just know working with a horse was like learning a foreign language). My initial response was, "Huh? You want me to do what?" Now, I'm not scared of horses, I just never interacted with a horse so up close and personal.
And the thing is horse therapy involves a level of problem-solving where you have to figure out the solution on your own. With little to no help. It was the most challenging thing I ever did besides walking away from a six-figure salary.
I left my first session completely confused because I didn't know how to interact with the horse. I was beating myself up for something I had no knowledge or experience in. But I loved being around the horses. For me, it was therapeutic and peaceful. What people don't know is horses can pick up on your energy. This is how you build trust with your horse. Horses gain your trust through simple interactions. Just by petting the horse, you can see if the horse trusts you or not.
I was intrigued. I was determined. And I wanted to know more.
Revealing Patterns 
The first session was an introduction, but the second session was the real test. By this session, Dr. Fasula could easily see I had weak boundaries just by my interaction with the horse. I couldn't even deny it, because it was true. So many times in my life, I've found that people don't respect my boundaries or push me until I snap. This is the session that almost broke me. I had to quickly learn that logic doesn't apply here. And I learned it the hard way because I froze for the entire 45 minutes when they asked me to complete the next task.
I didn't even try because nothing about what I was asked to do with my horse made sense in my head. I swallowed my tears as I walked back to my car. I left this session feeling completely defeated. I wanted to give up. I didn't even want to come back. But I knew that wasn't an option.
I had met my truest self, and she had some things to figure out.
Showing Up To Do The Work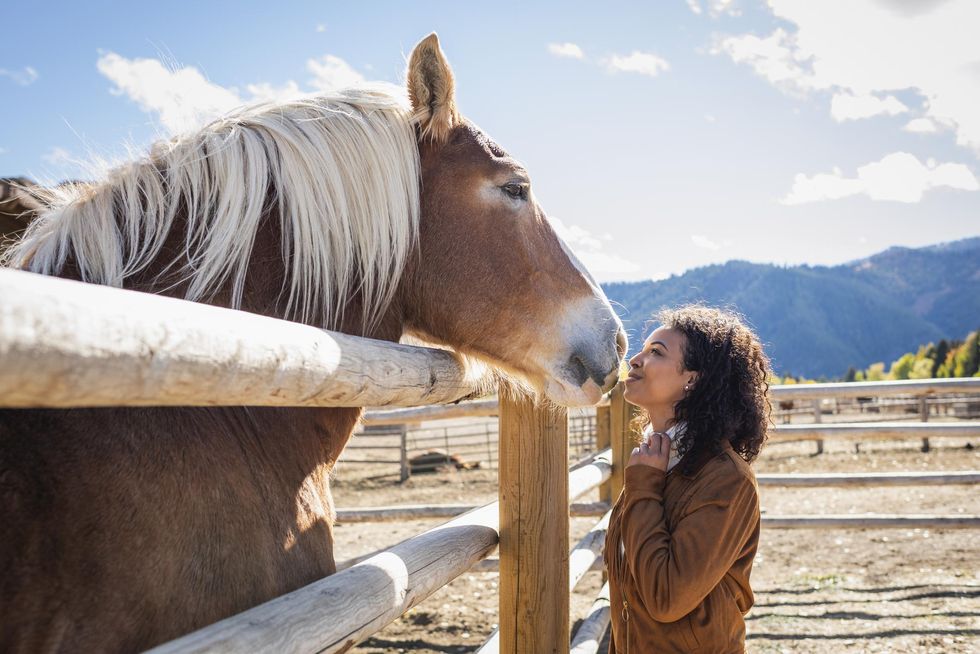 Getty Images
Before my next session, I spoke with one of my closest cousins. We will call him "R." I expressed to him how I failed my second horse therapy session. "R" said, "You have to show up to therapy the same way you did when you decided to create a new life path." He was right. It was now May and my third horse therapy session. Dr. Fasula asked me if I was ready to try again. I said, "Well, we're here now and there is no turning back." I showed up ready to do the work and it was noticeable. We repeated the same task from session two. This time I succeeded. This was the turning point. We will call it the breakthrough because now I understood I had to show up as a different Camille to ascertain the desired result.
In the following sessions, more patterns were revealed. For example, my tendency to blame myself for certain outcomes even when it's not my fault. This behavior demonstrates how I can miss out on opportunities because of the way I internalize certain situations. I also learned about obstacles, life stages, transitions, boundaries, and communication. With each task given to me – I succeeded. I had learned what the horse needed from me for us to work together. It was beautiful.
There were times I struggled, but I attempted to try without judgment. And when I didn't have it quite right or the right knowledge to complete the task with my horse, Chessie would step in to direct me.
Horse therapy became my safe space.
Graduation Day
It was now August and I dreaded showing up for my final session. It was graduation day. Which meant I would no longer see my horse and my heart broke. I had learned so much about myself. What I was capable of and patterns I needed to break. Overall, equine-assisted therapy was a confidence booster. Dr. Fasula knew I didn't want to leave. She said, "There is nothing more for you to work through." But I just wanted to be able to see my horse. You see, horses are my spirit animal and represent freedom. And I'm a free spirit.
Since completing equine-assisted therapy my life hasn't been the same. I manage my anxiety and PTSD better. This experience has been more effective than talk therapy, journaling, hypnotherapy, and EMDR. I still have monthly check-ins with another therapist where we engage in talk therapy, but even she said, "You don't need me anymore."
If you struggle with overcoming trauma or struggle with anxiety, depression, or PTSD, I would recommend looking into equine-assisted therapy.
Your patterns will reveal all that you need to know about yourself.
Featured image by Getty Images
Whether you're looking to try something new, or you want to step up your skincare game, K-Beauty products can help you do both. Over the past few years, Korean beauty products have become increasingly popular and are now sold in U.S. stores. From cleansers, toners, masks, and moisturizers, there is a variety to choose from. The traditional K-Beauty skincare routine includes 10 steps, but the cool thing is you can pick and choose which steps you want to do. One of the most highlighted steps of Korean skincare is to moisturize, but K-Beauty is also known for its face masks, too.

Here are a few popular K-Beauty products you can try, based on their skincare steps.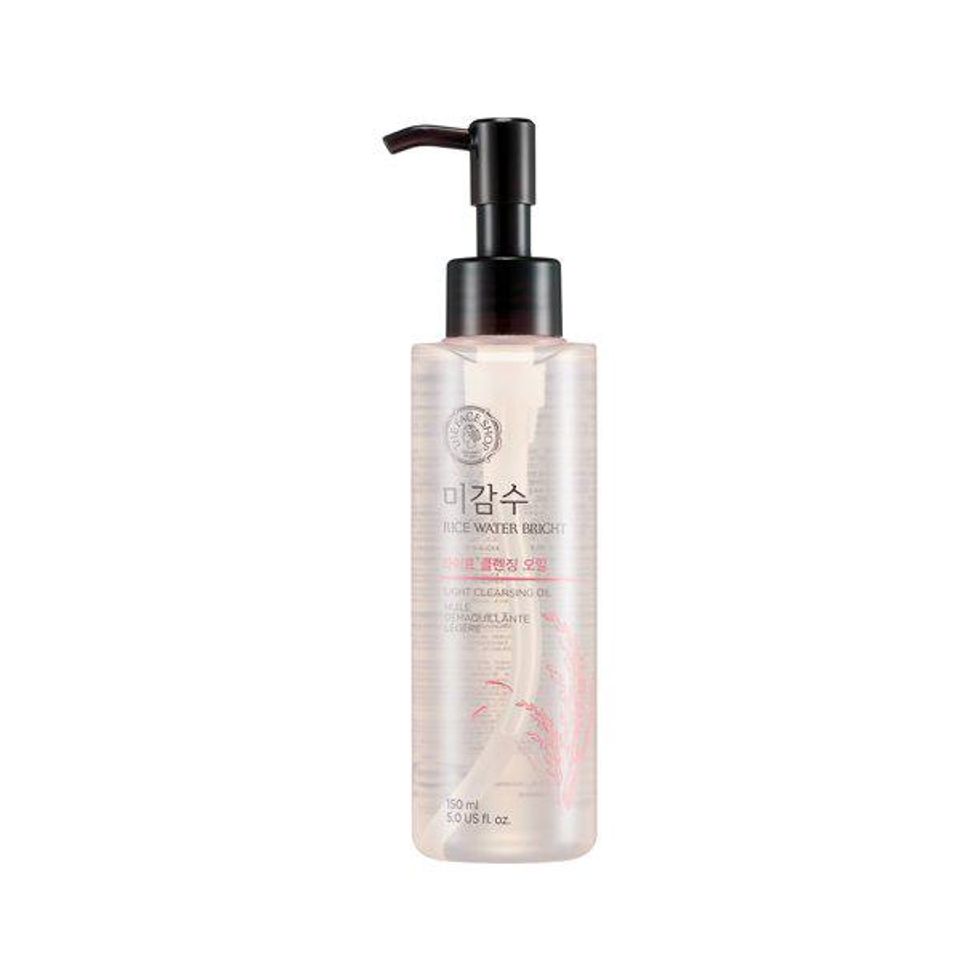 Cleansing the face is a two-step process in Korean skincare. First, you cleanse the face with an oil-based product followed by a water-based product. This ensures the skin is free of impurities on the skin's surface and pores.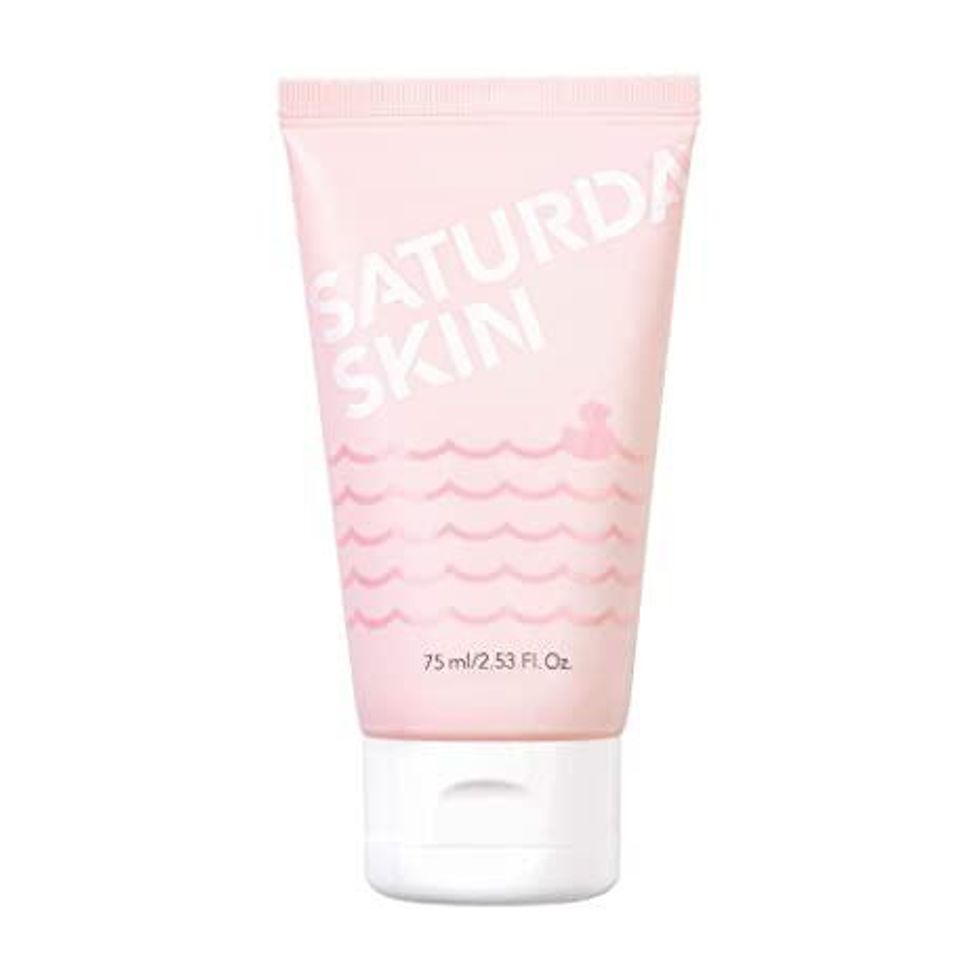 Unlike U.S.-made face scrubs, there's a different approach when it comes to getting rid of dead skin cells. Try a less abrasive exfoliant made from natural ingredients.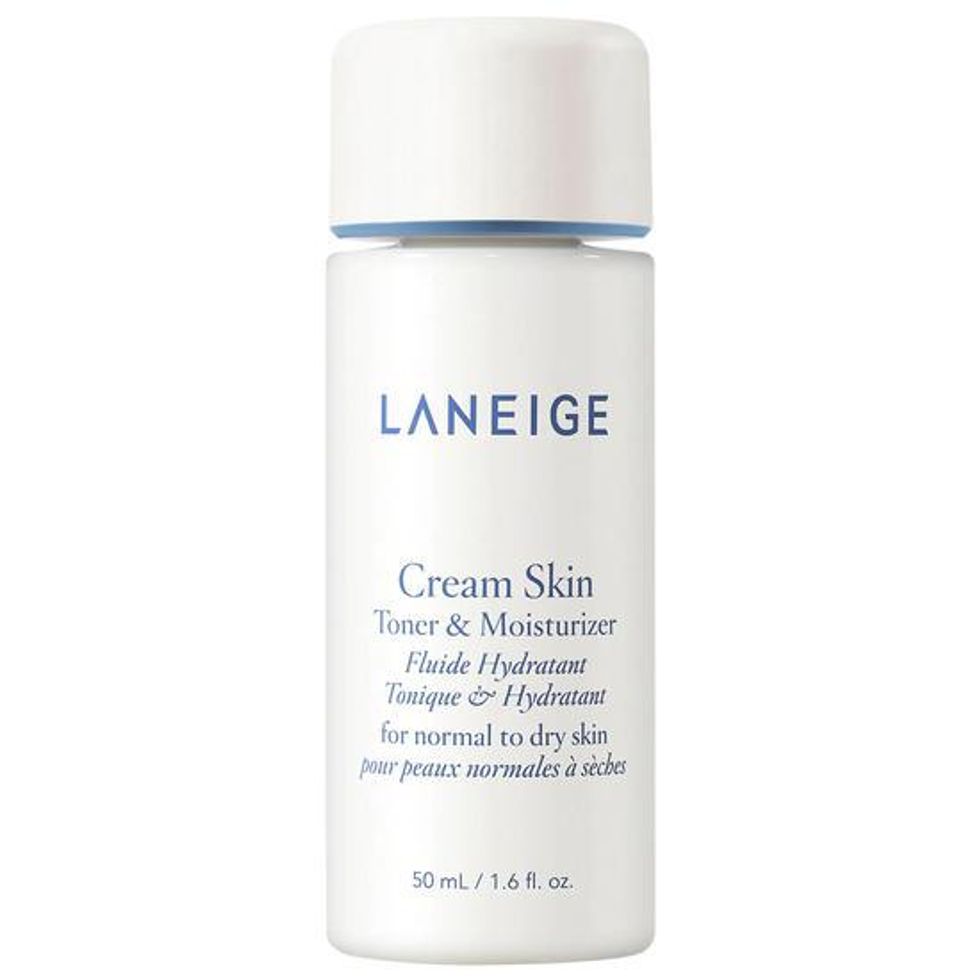 Think of this as a "primer." Toner helps balance the skin before you apply the next steps in the K-Beauty routine.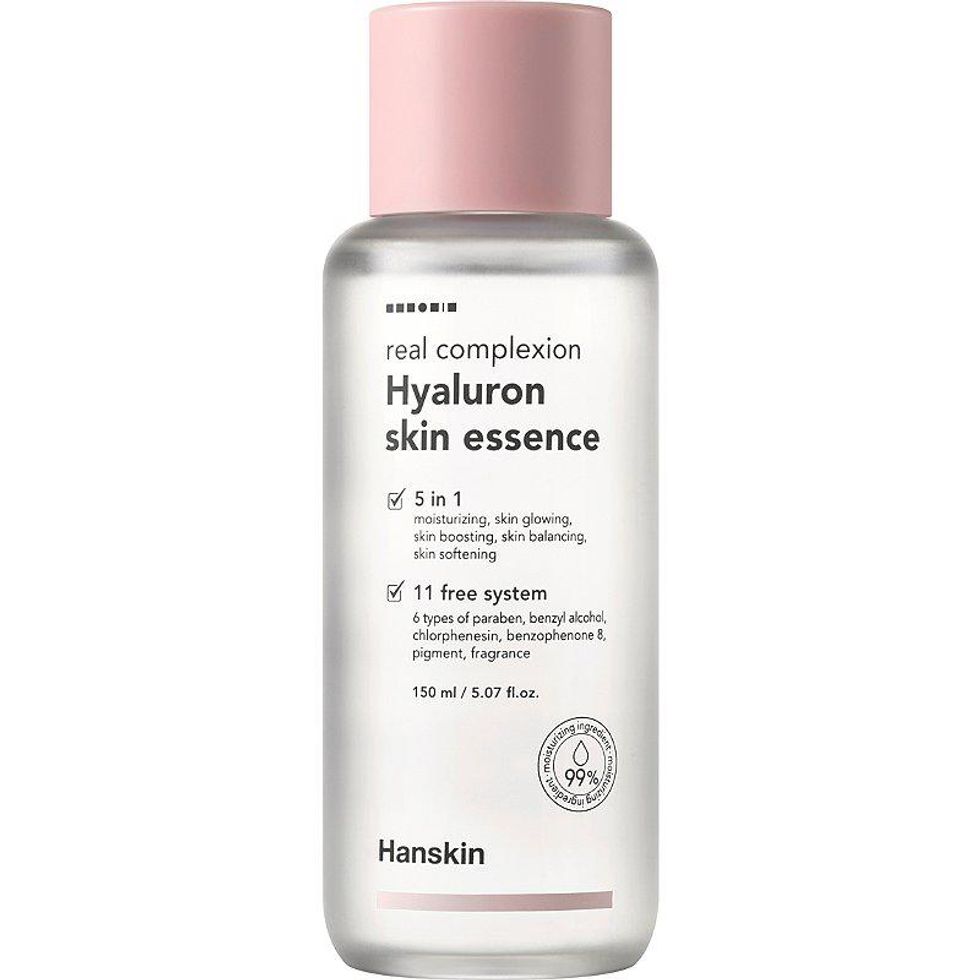 Think of essence as a lightweight, water-based, pre-moisturizer your skin didn't know it needed before the actual moisturizer comes into play.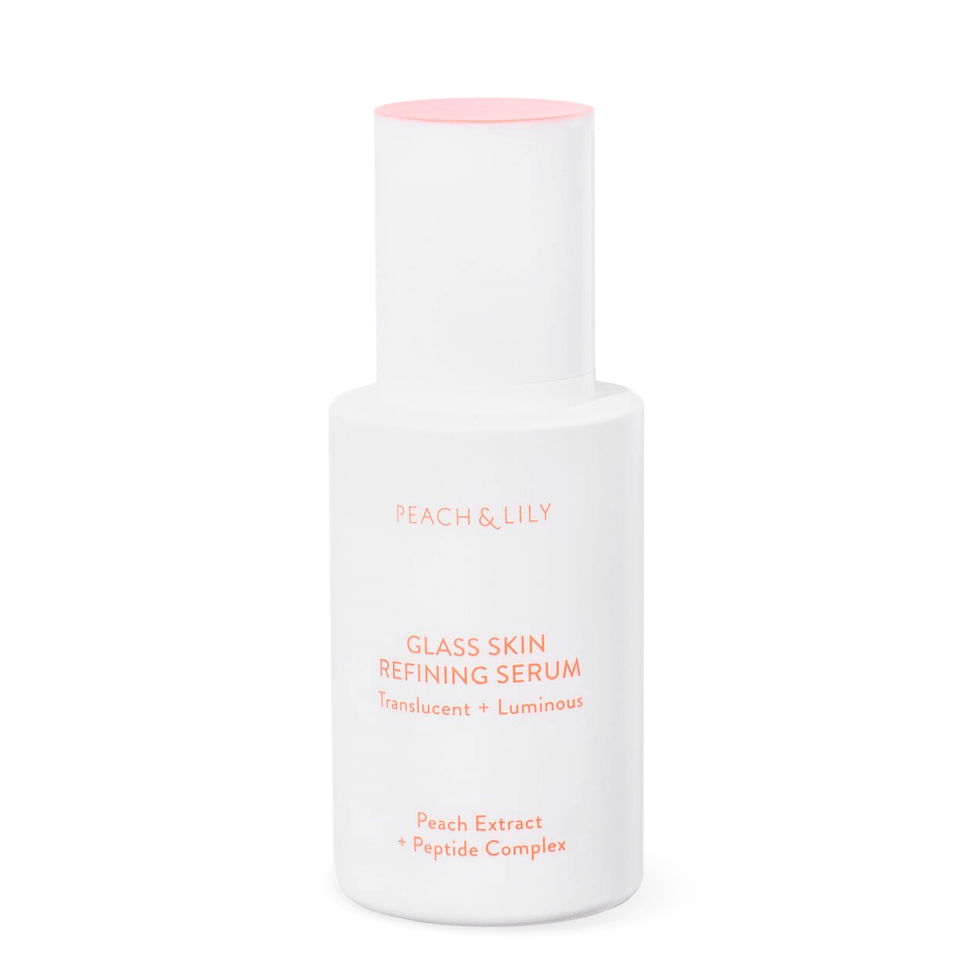 These help you address specific skin issues like hyperpigmentation, dark spots, texture, large pores, and more.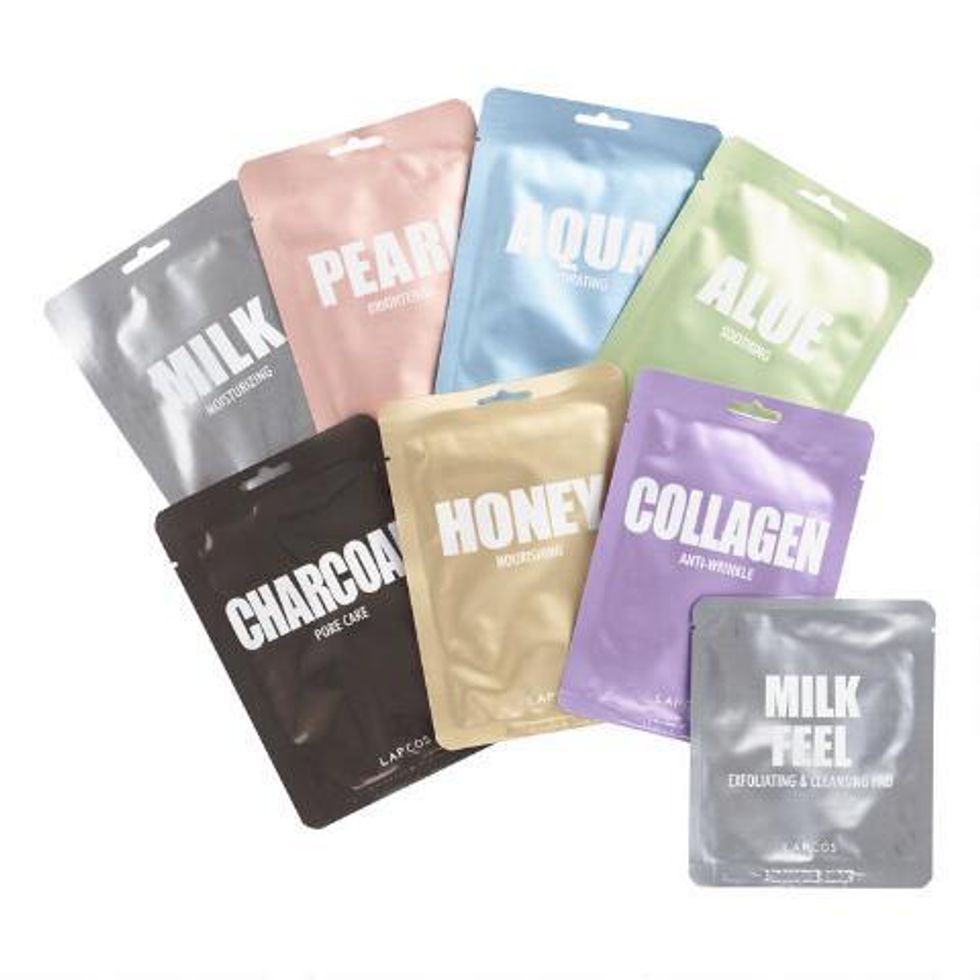 Whether it's a sheet mask, peel-off mask, or clay mask, face masks are one of K-Beauty's popular products.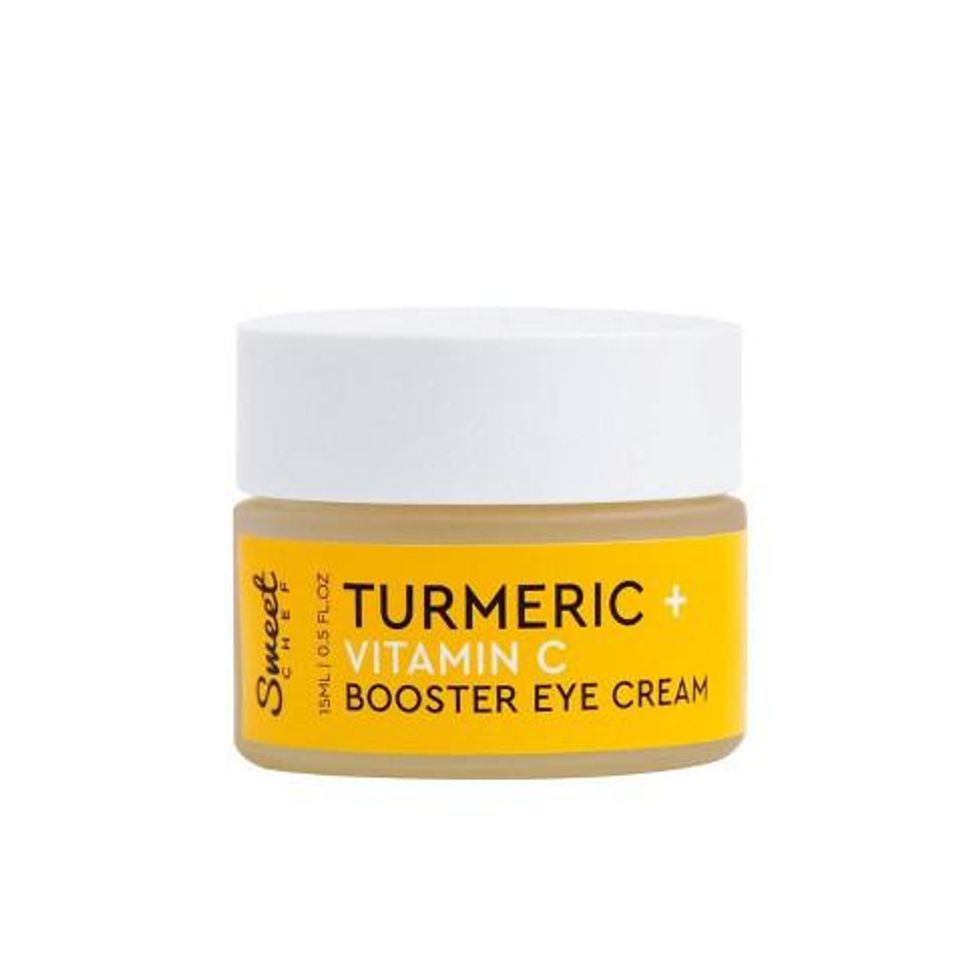 You may not know this, but the skin around our eyes is extremely sensitive and different from the rest of our skin, so it needs more TLC in the form of eye cream.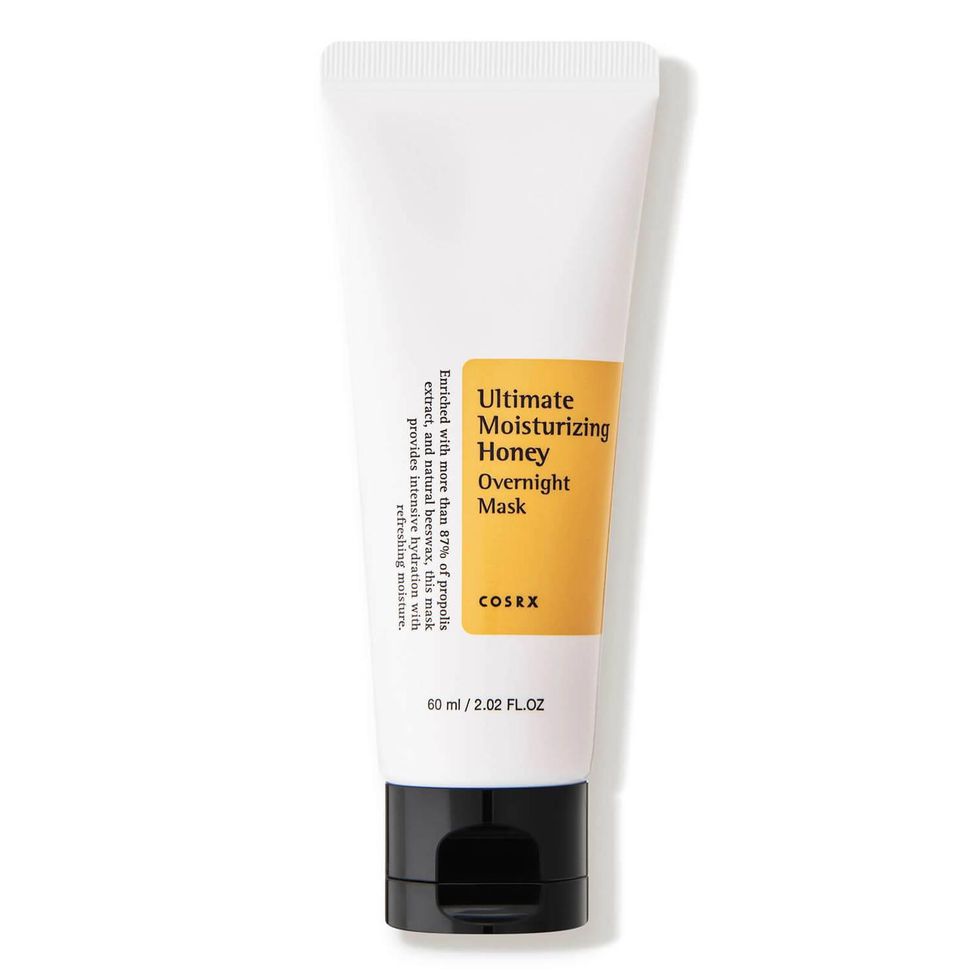 K-Beauty skincare is all about moisturizing the skin, so be prepared for some intense hydration while you sleep.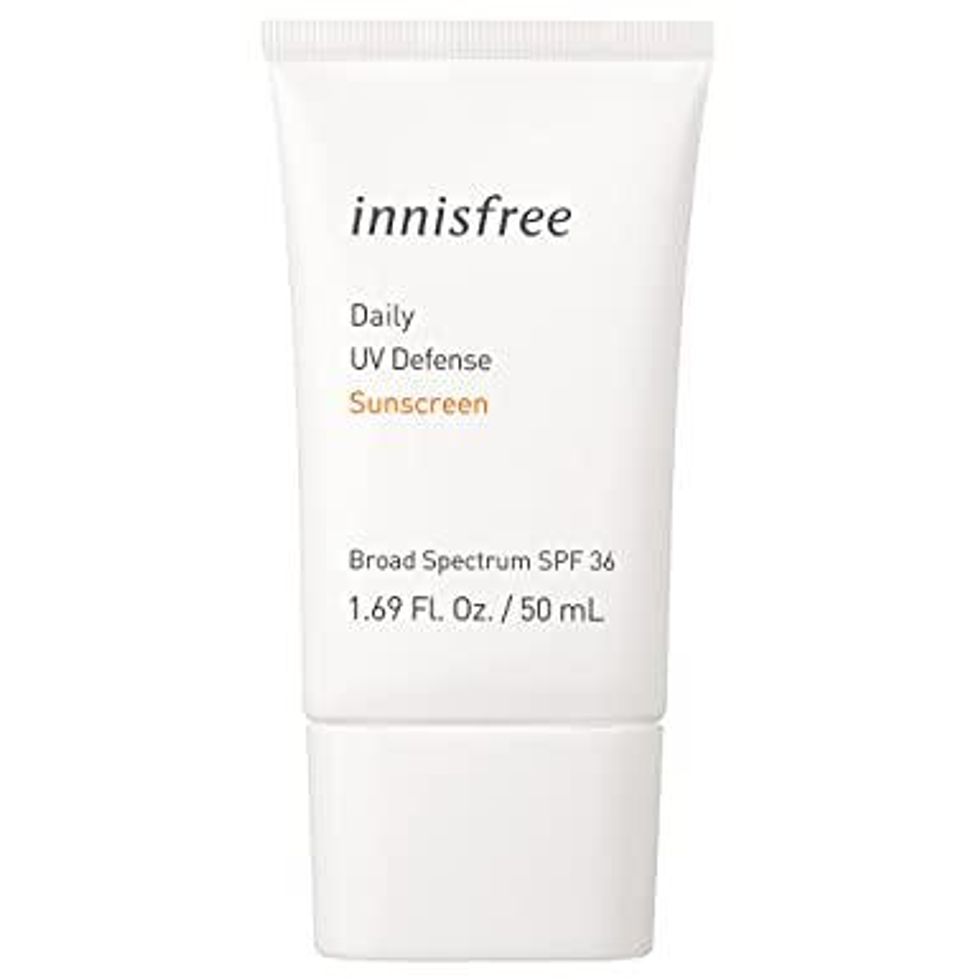 Sunscreen is where it's at. It's imperative to protect the skin from the harshness of UV rays and sun damage as well as prevent premature signs of aging.
You can find K-beauty products online and in-store at Target, Ulta, Sephora, Amazon, and CVS. Which K-beauty brand products are you willing to try?

Featured image by Digital Vision/Getty
By now you have probably heard about Instagram's newest app feature. But if not, you should know on December 7, Instagram launched its newest "Take A Break" tool. The Take A Break feature was first announced in September 2021 and is now available to some users in the United States, Canada, and the United Kingdom. The tool is designed to encourage users to disengage with the platform after scrolling for a certain time.
So, how does it work? A user can turn on the feature under "Settings" and select if they want to be notified by the app after 10 minutes, 20 minutes, or 30 minutes of use. An alert will pop up on the screen suggesting the user close out of the app, take a deep breath, write down what they are thinking, listen to their favorite song, or do something on their to-do list.
What Instagram's "Take A Break" Actually Means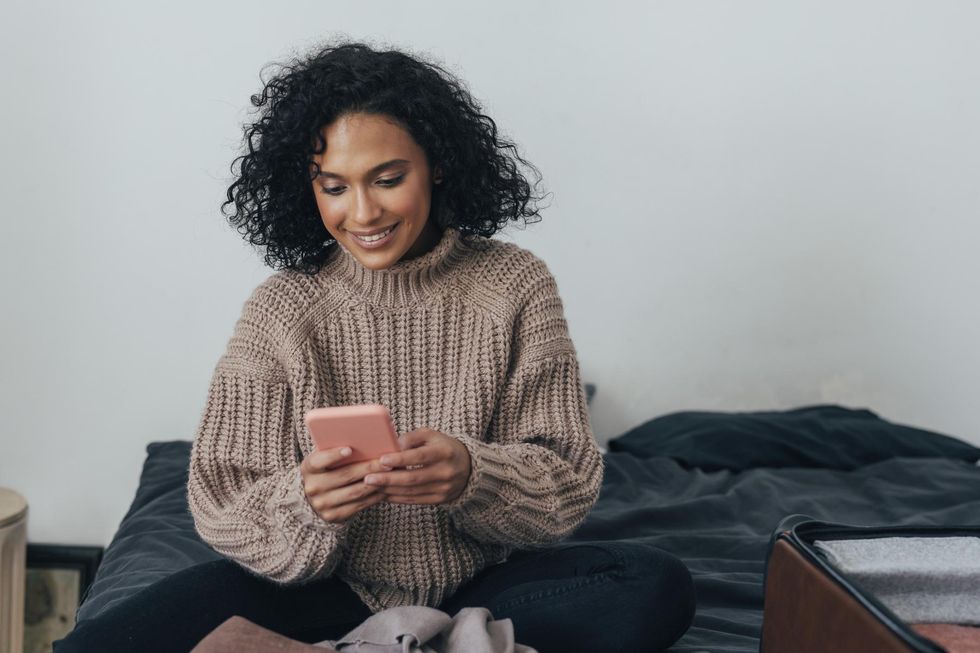 Getty Images
Instagram's Take A Break feature was essentially developed as part of a response to the Facebook Papers. The government and other child advocacy organizations want big tech companies to be held accountable for their role in how social media impacts mental health. Earlier this year, hundreds of internal documents were leaked to the Wall Street Journal and the Securities and Exchange Commission demonstrating Facebook's knowledge of how Instagram can damage mental health and body image, especially among young women and teenage girls. In turn, Facebook decided not to launch an Instagram app for children under the age of 13 and consider input from parents, policymakers, and advocacy groups.
Aside from the legal implications for Facebook, the implementation of the Take A Break tool encourages users to stay grounded or come back to reality through the use of mindful suggestions like writing down their thoughts or practicing breathwork. Oftentimes, many of us (especially women) are scrolling mindlessly through Instagram with uncontrollable thoughts that lead to high anxiety, low self-esteem, negative self-talk, and high levels of self-consciousness from curated content.
Rising Mental Health Issues & Social Media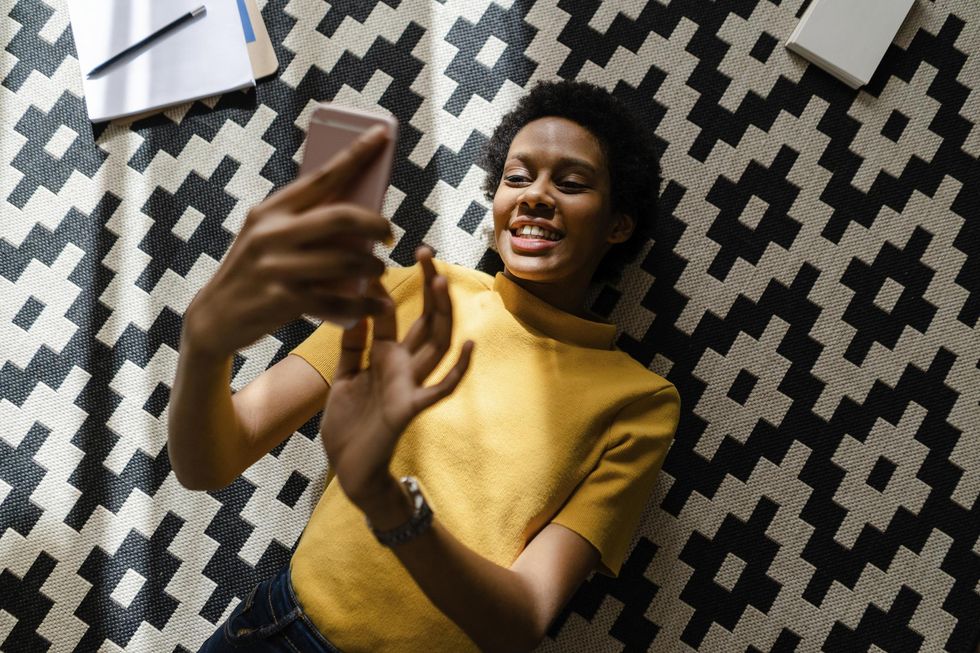 Getty Images
In an article published by Time, a survey revealed Instagram is the worst social media network for mental health, according to a survey of 1500 teens and young adults. The platform is associated with high levels of anxiety, depression, bullying, and FOMO (fear of missing out). The article further states that social media posts set unrealistic expectations, create feelings of inadequacy and low self-esteem. With that said, Instagram received the worst scores for body image and anxiety. Research has also found that the more social networks a young adult uses, he or she is more likely to report depression and anxiety.
It is suggested that navigating between different norms and friend networks on various platforms could account for reports of mental health issues.
The Washington Post reports Instagram has steadily increased the amount of recommended content it shows people. In July, a user's main feed included content from people you don't know alongside a friend's posts promoting idealized images and self-help recommendations. It is Instagram's algorithm that becomes a mental burden because there is no control over what pops up on your feed. The way Instagram is used between genders varies, but research has uncovered eating disorders in men. Instagram doesn't only exacerbate body image issues, some content promotes violence, and biased ideologies, making young boys and men susceptible.
Forbes reports that with women, there is an increased risk of developing eating disorders because of social media. Another study found depression, anxiety, self-esteem, and body dissatisfaction are associated with Instagram use. The article also states suicidal thoughts are linked to social media use as well as an increase in loneliness. Even the New York Times recently wrote that social media turned prioritizing mental health into a trap by their critique of the Hulu reality series The D'Amelio Show based on the famous TikTok star Dixie D'Amelio.
And from my observation, with the infinite amount of social media influencers, there is a scary level of self-importance and narcissism due to online presence that didn't exist before Instagram. You have to step back and ask if Instagram didn't exist or ceased today, would we have an excessive amount of influencers or life coaches? And what would happen to their self-esteem or sense of self-worth without social media? The answer is no and self-worth would be diminished.
When Facebook recently shut down for one day, high levels of anxiety and stress were exhibited. It's one thing to have your voice heard, but at what point does it become toxic and overbearing causing someone to possibly not enjoy their own life?
Prioritizing Mental Health In A Social Media-Driven World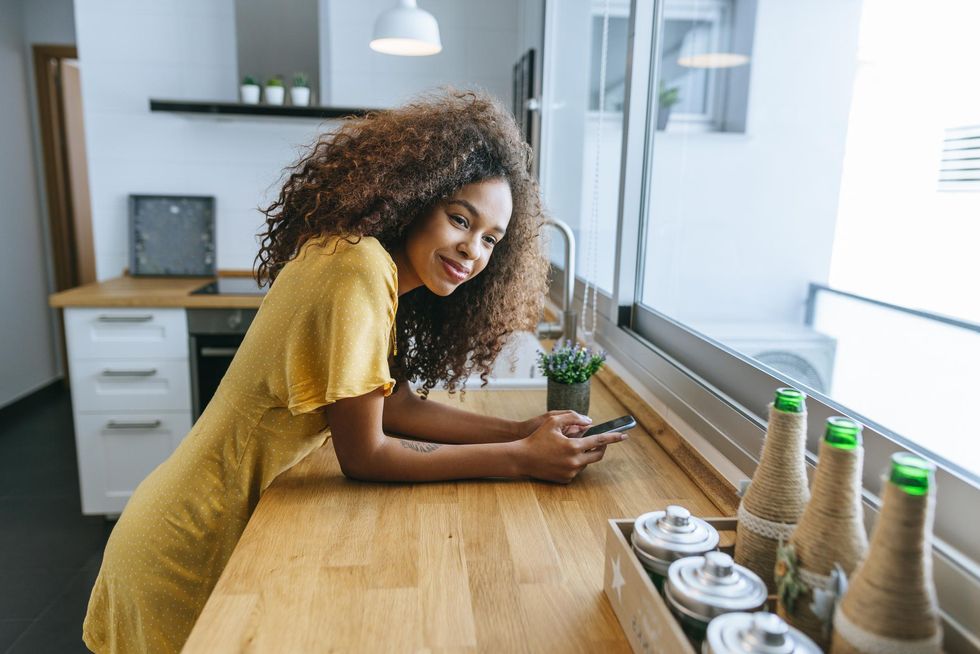 Getty Images
While the Take A Break tool is geared towards teenagers and young adults, women and men need this tool. It's been said parents should have a conversation with their kids about how to use Instagram, recognize photoshopped pictures, and the associated risks. I think grown men and women need to have the same conversations with each other if we haven't started to already. With the countless mental health issues that have risen from Instagram, it's important to know when you should separate yourself from the 'gram. I know, because I had to do it.
At that moment, I had to decide if I wanted to continue scrolling through feeds or put myself first. And I chose the latter. Therefore, you should too. What I have come to realize is that Instagram is nowhere for your mind to live.
Once I got off social media, I realized I wasn't missing out on anything. I was less anxious and less self-conscious about myself and my body. It forced me to be present whether I was at the gym, work, or visiting family or friends. Overall, I have become less interested in Instagram and more interested in my to-do list and doing things that feed my soul.
With any choice, there will be repercussions. I lost friends or people seemed to stop talking to me because I no longer had a strong online presence. I wasn't doing the "hype" thing anymore. And all I can say is I just didn't want to live my life online or spend most of my time curating perfect pictures or captions. At one point I felt like I was forced to be online just to feel connected. It's like you're damned if you do or damned if you don't. So, with this example, do you see how social media affects mental health?
I would also say the decision to prioritize your mental health in a social media-driven world is a conscious choice. You have to be aware of how Instagram or any other social media platform makes you feel. We're not meant to live in our thoughts or live our lives in constant comparison to someone else.
We're meant to live and experience this world given to us.
And it's perfectly OK to want to share your experiences and successes through Instagram and social media. It's OK to follow other users that positively impact your life. But don't get too caught up to the point where your mental health is affected. Don't be consumed by what others are doing either. Don't feel like you're missing out or your life is less exciting based on other people's Instagram Story or posts. It's not real. What is real is you living and breathing this very second.
The minute you feel social media is making you feel a certain way or is disrupting your life - take a break.
I always knew about the time limit feature on Instagram and have previously used it too. Though, it seems as though the "Take A Break" tool, coupled with Instagram's "Daily Time Reminder" is a step in the right direction for tech companies such as Facebook to be proactive in putting our mental health first. The features aren't perfect and there are definitely glitches to work out. But if it'll help people be mindful and present, I'm here for it.
Everything in moderation.
Featured image by Getty Images
My heart breaks for humanity knowing that we have succumbed to coexist in two worlds both offline and online. And what I mean by this is our unhealthy dependency on social media for human connection. I hate the way we need the 'gram to feel connected. And the thing is before COVID-19, a healthy balance existed between online presence and reality. Now, not so much. Since the pandemic, our reliance on social media has become our daily norm. A temporary solution instantly became a reality and still is a reality today. And I am not sure if things will ever be the same.
The fact that we receive instant gratification from little red notifications is very telling. I, too, was guilty of being completely enamored and somewhat obsessed with an online presence. Likes, comments, DMs, reactions, and follows. It wasn't until a recent four-month social media break that I realized how much social media has changed human connection. I initially took a social media break to be more productive. I was and I have been. With all this masculine energy flowing through me, I'm out here slayin' my fourth-quarter goals. But then it got quiet—almost too quiet.
As the silence grew, I started to feel completely isolated and lonely.
Featured image by Getty Images
The pandemic has caused millions of men and women to lose their jobs, but a large subset of the population not returning to the American workforce are women. In a tweet shared in September, Madam Vice President Kamala Harris stated that the lack of affordable and quality childcare in our nation inhibits women from returning to work. And the clap back on Twitter was real. Responses to MVP Harris's tweet varied with multiple opinions from both men and women.
Millions of women have dropped out of the workforce during the pandemic. It's a national emergency.

We need to invest in quality, affordable child care to help get working mothers back to work and set our economy up for sustainable, long-term growth.
— Kamala Harris (@KamalaHarris) September 16, 2021
Twitter followers pleaded with Madam Vice President Harris to introduce maternity leave or to provide women with the support they need to make their own decisions, whether that is choosing to be a stay-at-home mother or to work. Some suggested for our government to model our healthcare system after our foreign counterparts which allows one parent to stay at home and one parent to work.
Other responses stated the solution is to invest in livable wages for the childcare workforce or implement a mask mandate in schools so parents can feel safe sending their children to school. In the end, Twitter agreed that the factors that contribute to women not returning to the workforce are not entirely due to our poor childcare system alone.

How Childcare Affects Working Black Mothers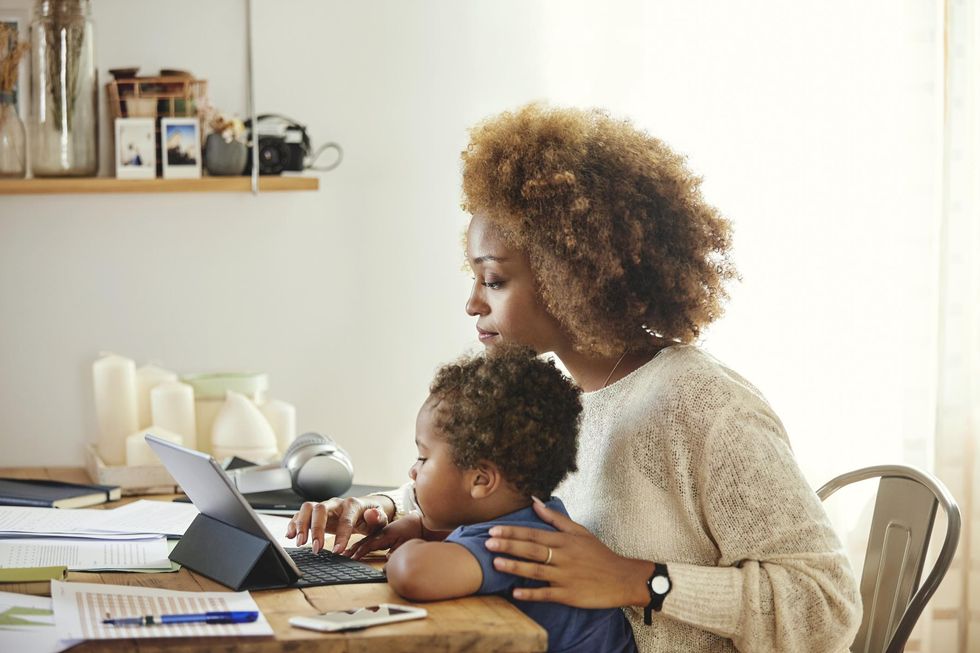 Getty Images
Yahoo News reports before the pandemic, Black mothers struggled to access affordable childcare and had lower workplace flexibility. The cost of childcare has increased pressure on Black mothers who were juggling work and childcare responsibilities.
According to the National Women's Law Center, Black women over the age of 20 have faced the largest drop in employment since the start of the pandemic and have an unemployment rate of 7.6% as of July 2021. Black women also experienced more job losses since July 2021, while women overall gained jobs.
The Stats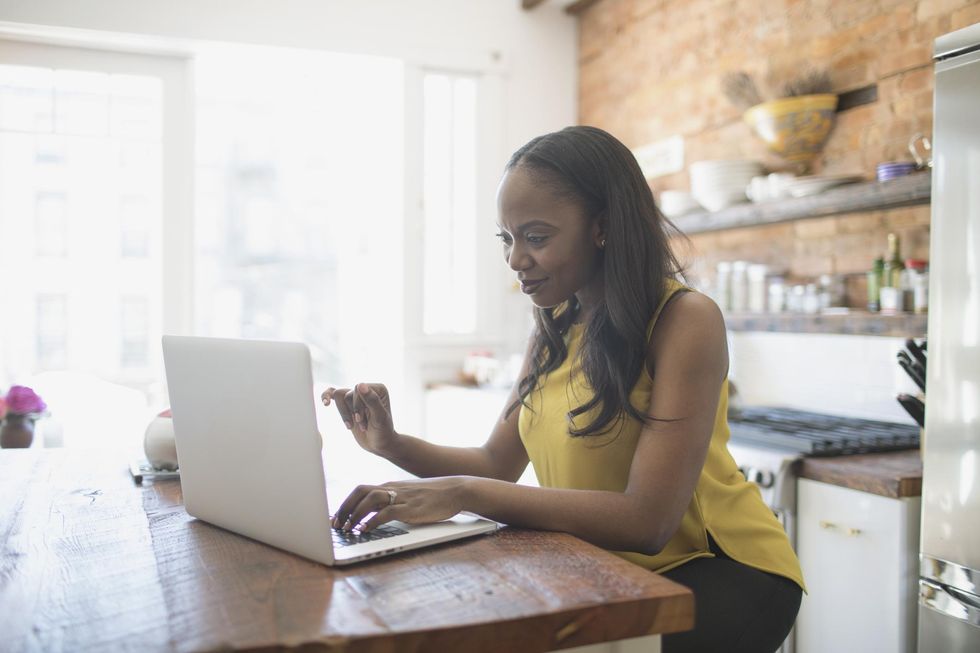 Getty Images
According to CNBC, about 3 million women have left the workforce since the beginning of the coronavirus pandemic in 2020. And in September, 300,000 women left the workforce, according to the Bureau of Labor Statistics jobs report. News outlets report that getting women back into the workforce is a key factor in sustaining the U.S. economy. The industries that suffered the most job losses are state and local government, and private education. Combined, this is a total of 676,000 jobs lost before the pandemic.
Not only is childcare expensive, but childcare industries are also suffering a shortage of workers as many are taking jobs with higher pay. U.S. News states the childcare business has operated in a broken market. Low wages for workers and high costs for consumers. Coupled with the pandemic, the lack of affordable childcare limits jobs people can accept and harder for many to climb the corporate ladder.
Since the pandemic, 9% of licensed childcare programs have permanently closed. Between December 2019 and March 2021, roughly 16,000 centers and in-home daycares in 37 states no longer exist. With that said, many women are opting to stay home with their children and accept lower-paying wages rather than spend their entire paycheck on increased daycare tuition.
The Great Resignation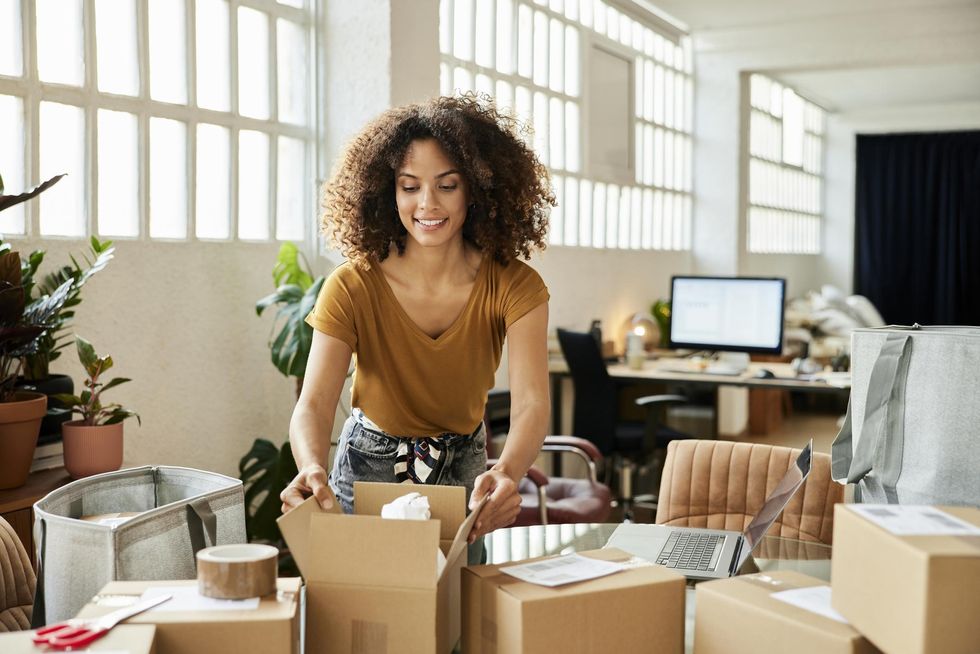 Getty Images
Many women, regardless of color and age are carving their own path. It's not just about the lack of childcare, it's about the quality of life for all women. Single, married, kids, or no kids. We straight up told Uncle Sam, "NO. I am not doing this anymore." And honestly, America needs to catch up to our neighboring countries in achieving a desired work-life balance.
Even though remote work is readily available, the way our workforce is structured and systemized just ain't it. We are still pouring the majority of our time into a job title and not truly living.
In an article by CBS News, the number of job transitions for women has surged to 54% in 2021 compared to a year ago. The pandemic allowed many of us to reassess not just our careers, but our happiness and well-being. We took a moment to sit with the fact that we were burnt out. With infinite time on our hands, we had to realize what is important to us. We had to ask ourselves if our current jobs and salaries are worth the sacrifice. And for many women, the most important thing to us is freedom, time, and flexibility.
Women have begun to bet on themselves and take risks. And why wouldn't we take the risk? Women are resilient. We tend to always land on our feet. It's a movement, not a crisis. We are living authentically, flourishing in our purpose, thriving in our element, and securing the bag. Since the pandemic, women have quit their corporate jobs to pursue their true passion or entrepreneurship.
According to a study by Northwestern Mutual and OnePoll, 10% of Americans have quit their job to pursue their dreams. The study also revealed 50% of women are willing to explore making a bold move like this compared to men at 44%.
The Solution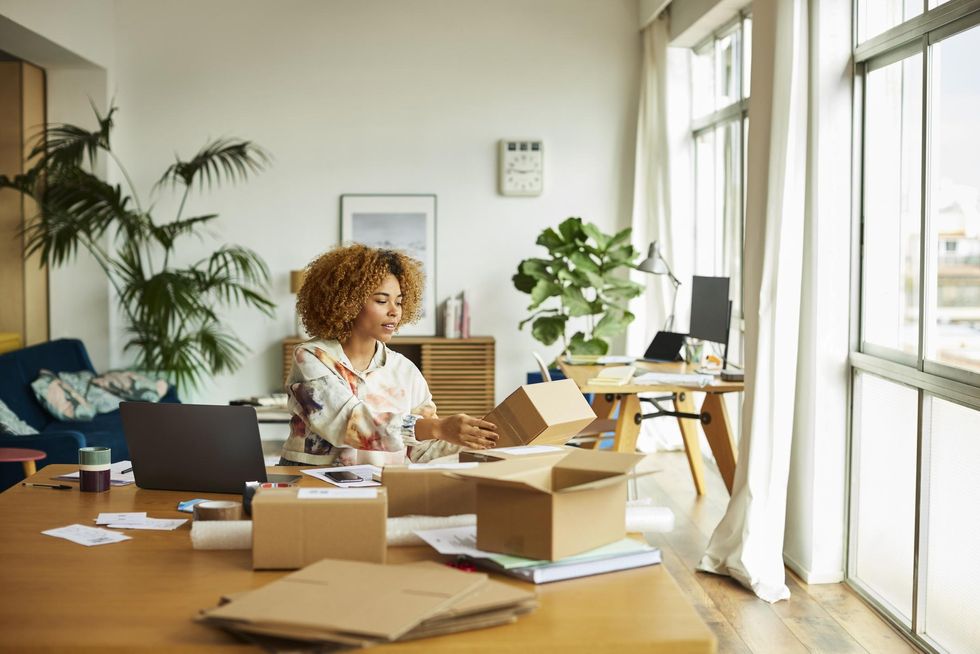 Getty Images
Women have fought so hard throughout history for equal rights, status, and pay. Now, there is a call to action to use this newfound power to fix something we didn't break or mismanage? It's not the responsibility of a specific gender, women, to fix this economy. The solution starts with realizing how much our society has changed as a whole, the direction women are moving in, and building a structure and/or system to accommodate those changes. And the reality is, we are moving far away from traditional jobs or careers more and more. I will say the solution is complex and it always will be. When it comes to policy and programs, it's difficult to know where to start without adversely affecting another group of people, budget, economy, and/or industry.
While the majority of people leaving the U.S. workforce are women, it is not without cause. I know because I was one of them. As we entered the pandemic and we navigated a mandated quarantine, I too was faced with the decision of whether or not I was going to reenter the workforce. Once you have experienced the level of freedom and flexibility that most people dream of, it's a hard thing to walk away from let alone give up. You'll do almost anything to protect this level of peace. Once you realize your full potential and that you have the power to create the life you want to live, the possibilities are endless. I mean, we have women moving overseas and converting vans into living spaces now.
For me, the writing was on the wall. I decided I wanted to choose how I show up in the workforce. It was my choice to make regardless of tradition, conditional beliefs, cultural norms, and social standards. I refused to blindly continue to buy into companies that were solely concerned with my performance or my level of profitability. And like many of my sisters, I chose myself. I always will. Now here I am, a published writer, an independent consultant, and a small business owner.
I have to say, what a time to be alive.
And as we begin to close out 2021 and prepare to enter 2022, there is no better time to be a woman.
Featured image by Getty Images