It's the most wonderful time of the year! Even though Christmas is right around the corner, you still have a chance to decorate your home for the holidays!
---
Ranging from studio apartments to spacious condominiums, The Vogue Room is here to kickstart your home's decor transformation. You can SLEIGH your holiday vibe in any living space without breaking the bank! Here are a few ways you can Deck-the-Halls based on three varied dwelling types:
1 or 2 Bedroom Luxury Living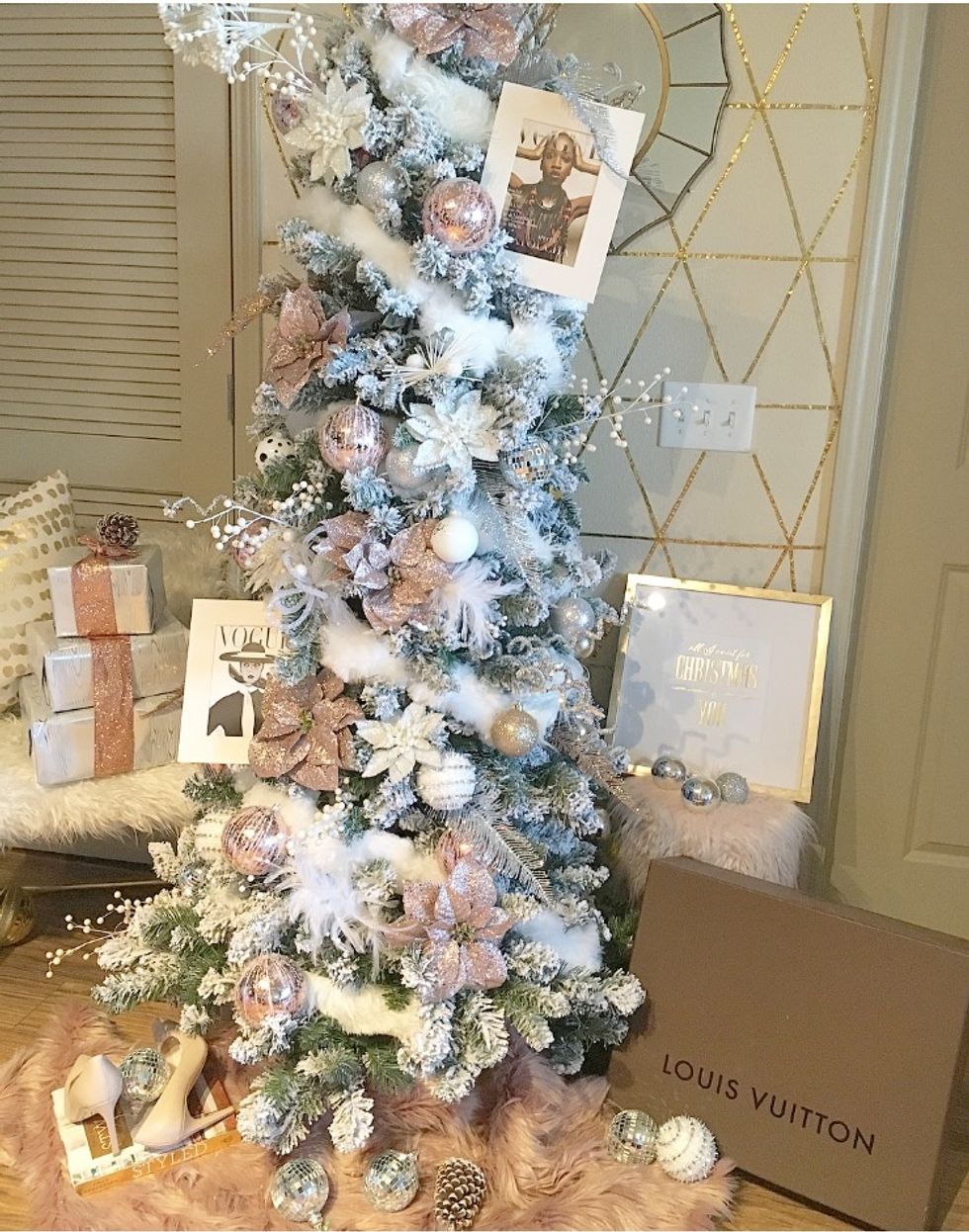 Ebony Staten/The Vogue Room
This set-up is ideal for The Over-The-Top Fashionista. She is the life of the party and enjoys hosting gatherings at her place - especially for the holidays. One bedroom? Two bedroom? This fashionista does not allow either to limit her style choices. For a smaller space, we recommend a tree standing at around 6.5 ft. This tall number should be the centerpiece to her lavish vision. How should she style the tree?
Designate a theme.
Assemble products based on that theme.
Since she's fancy, we're going to assume the fashionista will have faux fur or ribbon included in those products.
Add the faux fur or ribbon.
Add chic ornaments; size doesn't matter.
Add florals and sprays.
Unionize the look with a captivating tree topper!
The rest of the living space is now ready to follow suit with the tree's theme.
Studio Apartment Living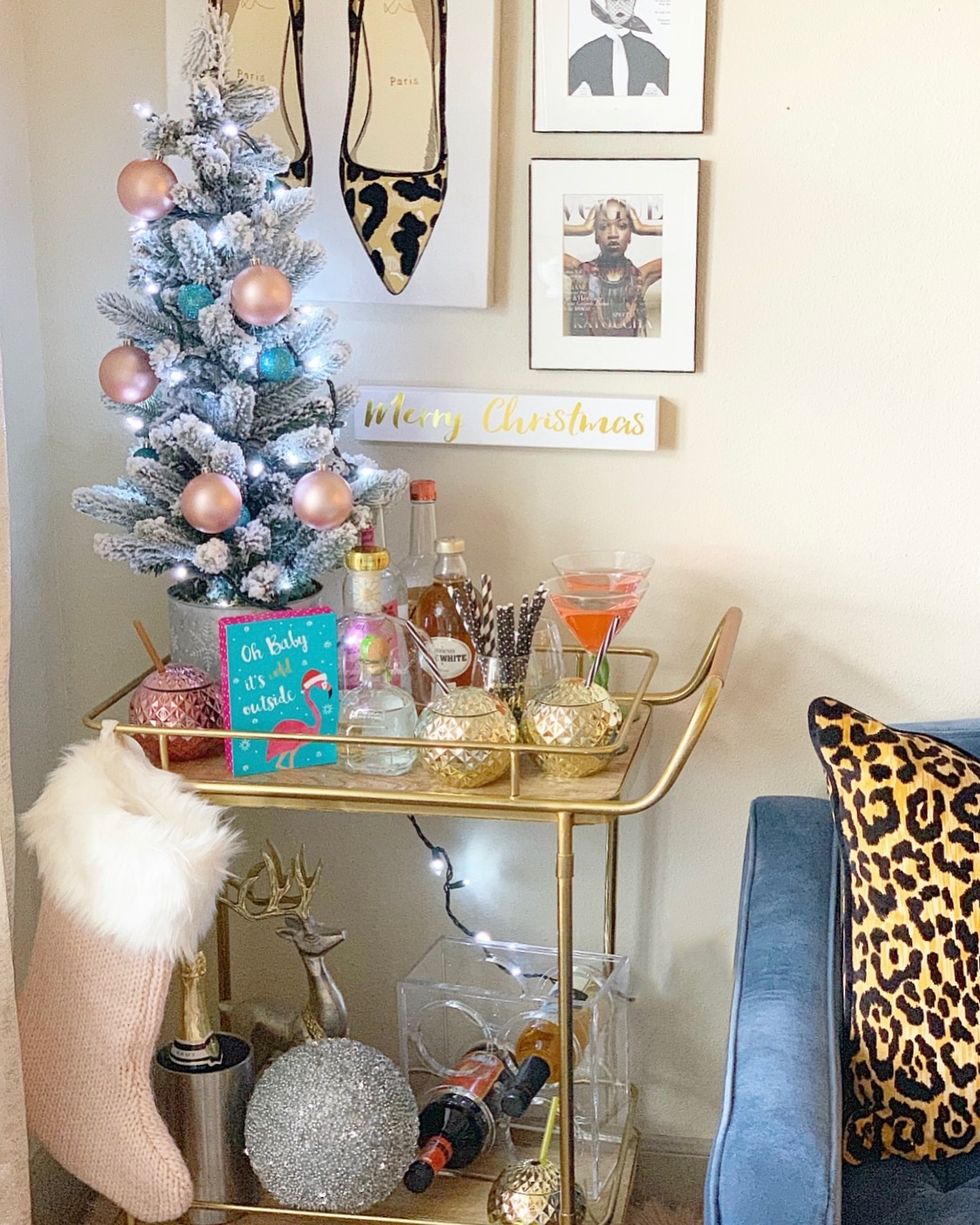 Ebony Staten/The Vogue Room
This space belongs to The Simplistic Chic Professional. She doesn't care to be the center of attention. Her space is under 700 sq ft: it's cozy, sensible, and pragmatic. But, style still rules this lady's quarters. Now, a 6.5ft tree may not be best suited for this Chic Professional and her space. But a few simple addons sprinkled throughout can really set off some holiday cheer. Here is how our Utilitarian Queen should play-up her home's feng-shui:
Pinpoint a small nook in her space.
Lay a foundation. Be resourceful! She should use products already in-house. A bar cart, casual dresser, or lightly used cabinet can be her base items for design.
Add a petite tree. The perfect adornment for this humble abode. A 2-3ft tree should do the trick. Of course, don't be shy about adding cutesy little ornaments.
Accessorize with inexpensive nick-nacks like stockings, figurines, old jewelry, and quirky antiques.
GET LIT! Throw on some safe lighting fixtures for that final dazzle!
Roommate Living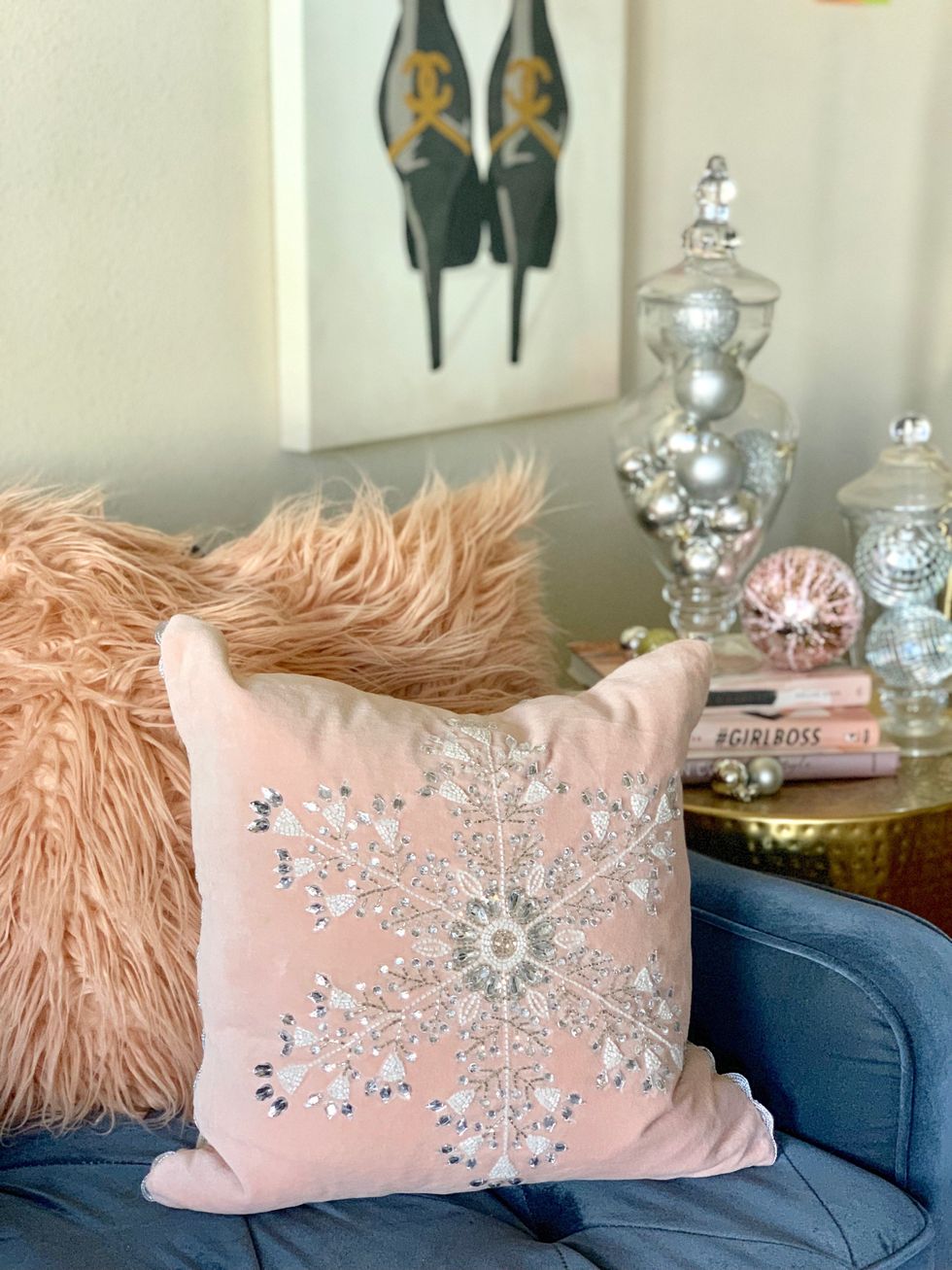 Ebony Staten/The Vogue Room
She is a Modern Woman. Curtailing long-term commitments to chase her dreams, this lady is a free-spirit. The Modern Woman is either in college or an artist looking to strike it big on her talents in the city. Still, the holidays are a priority for her home's mood. How should she continue to stay ahead of the curve in style?
Visit her local Home Goods or thrift stores. These places are HOUSE DECORATING GEMS!
Grab a few holiday pillows and throw blankets.
Jazz up her sofa and bed with these new festive purchases.
Spark the atmosphere with some holiday scented candles.
No matter how you live, the holidays can definitely be represented where you live. And you can SLEIGH your holiday style, no matter the size of your space.
Related Stories
How To Decorate A Glam-Inspired Christmas Tree - Read More
Try Out This 12 Days Of Christmas Self-Care Challenge - Read More

12 Perfect Gifts For The Budding Entrepreneur In Your Life - Read More