Lori Harvey has been the talk of the town since confirming her relationship with Michael B. Jordan in early 2021. And though she has since made a name for herself as an individual with the help of the successful launch of her skin care brand SKN by LH, she has also become known for her body. Lori even went viral recently after putting the TikTok girlies on game when she revealed the secret to her Met Gala abs was consistent Pilates.
@loriharveyupdates

#metgala2022 #michaelkors #loriharvey #michaelbjordan #foryoupage #fypisbroken #fyp
In a response video to her becoming a viral TikTok sound, Lori revealed that she gained 15 pounds of love weight at the beginning of her relationship with the Without Remorse actor. In her TikTok, the beauty entrepreneur answered the question on a lot of people's minds of how she got her body to where it is now. "I've been consistently doing Pilates for the last year. I've done it for a few years, but I've been consistently doing it for a year," she said.
"When I was trying to drop weight, I was working out like five, six times a week and I would even do, like, for the first month and a half, I think I did two-a-days. So, what I would do was, I was in a calorie deficit. I think I was maybe consuming like 1200 calories in a day max and I wasn't on a specific eating regimen. I just was trying to do meat and veggies and minimal carbs." She also noted that she would run on the treadmill for 30 minutes and do outdoor activities such as hiking.
@loriharvey

Here's the tea! 🍵 #pilates #fitness #workoutroutine #bodygoal #fyp
When she shared her video on TikTok, she gave fans a fair warning as a pinned comment. "Before y'all start your s—t this is what worked for me and MY body. Everyone is different so tailor your needs to meet your goals." However, the model faced backlash on Twitter after many people suggested that her weight loss routine was problematic. While you should do what's good for your body, it should be noted that, according to The Academy of Nutrition and Dietetics, adult women should consume 1600-2400 calories a day.
Pilates is also a great workout as it strengthens your body and targets your core muscles. The 25-year-old founder spoke about Pilates in a past interview with makeup artist Patrick Starrr and how intense it was for her and Michael. "When I started Pilates he was like, 'Oh okay that little workout you doing is not that serious,'" she said. "I was like, 'No, this is the most intense workout I've ever done in my life.' And he was like, 'Yeah, yeah whatever.'"
She continued, "I was like, 'You should just come with me and see.' He was like, 'Okay.' When I tell you he died, he died and had so much interest in it after that. He was like, 'Oh, okay this is different.' He was like, 'I feel muscles that I've never used before.' And like he's muscular, he works out, he's in the gym… He went for a couple weeks with me until he had to start back filming again."
Featured image by Stefanie Keenan/Getty Images for Burberry
CultureCon is one of the top conferences for creative people of color to attend to meet fellow changemakers. The event, which is presented by the Creative Collective NYC, has attracted some of our favorite entertainers as keynote speakers such as Tracee Ellis Ross, Chloe x Halle, Michael B. Jordan, and many more.
Attendees get to interact with other creatives and engage in panel discussions that cover an array of topics from entrepreneurship to branding. This past weekend, CultureCon took over Atlanta with some big names such as Kat Graham, Stacey Abrams, Kandi Burruss, and Insecure star Jay Ellis.
xoNecole caught up with CultureCon founder Imani Ellis to share her self-care routine, her tradition before every CultureCon, and advice for creatives.
How CultureCon Founder Imani Ellis Prioritizes Self-Care
Imani on Her Self-Care Routine
"My self-care routine is gotta be sleep, at least eight hours. Coffee because we need to make sure we're awake but also water so we can make sure we're hydrated. And then for me, I just love to eat and I know that's not a traditional self-care but I think that you should just have lazy days where you can just eat fried catfish and grits."
Imani on Her Tradition Before Every CultureCon
"I started this recent tradition where about a month before CultureCon, I will go on vacation for a week just clear my mind, release the stress and really prioritize everything. Then when I come back from that vacation, I hit the ground running executing everything but it just become a moment to look forward to. It's like the calm before the storm."
On the Best Advice to Give Creatives During Times of Struggle
"I think to just remember that there's hills and valleys and the valleys make the hills so much more important because you had to fight and go through something to get there. I think for me whenever I'm having these moments where I cannot see how I'm gonna get through, I remind myself that the only way out is through. You can't stop in the middle you gotta keep pushing and so the vision pulls you through it."
CultureCon's next stops are Los Angeles June 16-18 and New York City October 3-7. Visit their website theccnyc.com for more information.
Featured image by Derek White/Getty Images

There seems to be a big question mark over our heads when it comes to sex during pregnancy. When ironically enough, the same way the baby got in is the same way it's going to get out (in a lot of ways). A wise person said that to me – I just can't recall who, so consider this to be a shoutout to a real one because in all actuality it's true.
While people tend to view sex as a very monolithic thing, in reality, oral sex is in fact sex and so is masturbation. With that said, it seems likely that there might be some confusion as to whether masturbation is 'acceptable' during pregnancy. And the answer is: YES! Yes, you can absolutely masturbate. More often than not all types of sex are welcome, however, some positions might require adaption.
There are exceptions to the rule and to be safe, you should absolutely double-check with your OB. But if you have a low-risk pregnancy without complications, it's typically a safe bet that you can pass go and collect your 200 in the sex department.
If everything checks out from your doctor, here are four benefits to masturbating while pregnant, according to experts.
1. Reduces Anxiety and Stress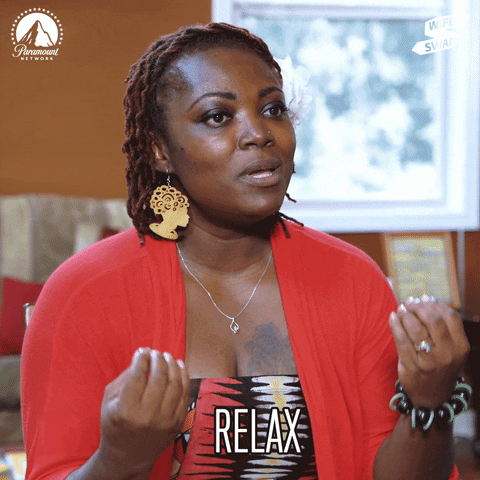 Giphy
The ease you wish to feel might be possible with the help of an orgasm or two. Clinical Sexologist and Sex, Intimacy, and Relationship Advisor Katie Lasson explains, "Not only is masturbation safe for the majority of pregnant women, but it can also be a great stress reliever. Masturbation when followed by orgasm releases the feel-good hormones such as oxytocin into our bodies. This helps to make us feel calm and relaxed. As an added bonus your unborn baby will also get the benefit of these feel-good hormones."
She adds, "A lot of women find that their libido increases during pregnancy so masturbation can be a great way to manage that. You may notice some mild cramping in your stomach after you reach orgasm but that is normal. If you experience any pain, seek medical help immediately. Some women also experience more intense orgasms when they're pregnant."
2. Melatonin Vibes
Any parent will tell you that you should sleep as much as you can before the baby gets here. However, postpartum and the body changes experienced during each stage of your pregnancy can make sleeping well difficult. During the prenatal phase, one might find themselves coping with insomnia due to your belly growing and/or breast and body aches. And when you do finally get to sleep, you might experience nightmares that are said to be caused by the anxiety of bringing a child into this world. Trouble sleeping might also be coupled with a newfound ability to snore due to pregnancy rhinitis.
Due to the 'feel-good hormones' mentioned in the previous post, masturbation or bringing yourself to orgasm also makes for a better night's sleep.
3. Inducing Overdue Babies
Suzannah Weiss, certified sex educator, sex/love coach, and trained doula, says, "If you're pregnant past your due date, masturbation (as well as partnered sex) can also be a way to bring on labor. Sexual pleasure, especially when it involves orgasm, releases oxytocin, which can stimulate labor contractions, and prostaglandins, which help the cervix dilate. The only thing to be careful about is not to insert anything into your vagina after your water breaks."
Additionally, Weiss recommends trying the following items if you're someone who has difficulty reaching where you need to be, to get where you want to go (if you catch my drift). "Sex toys such as wand vibrators may be helpful," she begins, adding that a few other accessories, such as this pillow can also prove reliable for achieving orgasm.
4. Sense of Pre-Parent Self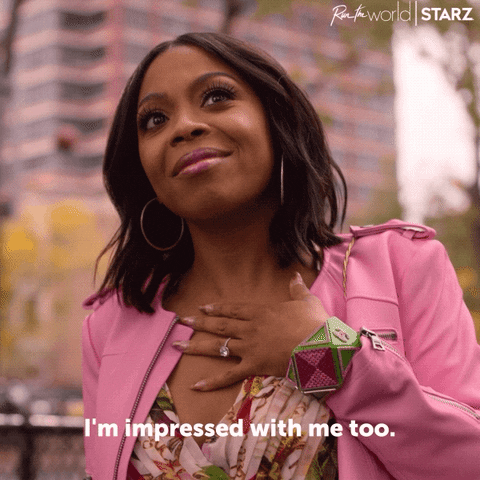 Giphy
You don't stop being a sexual or sensual being just because your journey is evolving into motherhood. Masturbation is a great way to remind yourself of who you are in the process of becoming more. "As a woman's body changes during pregnancy, they may become more confident and feel more feminine and desirable – or less. Masturbation can help [those expecting] stay connected to their body and find ways to satisfy needs they may not be able to otherwise or like they were accustomed to before pregnancy. In turn, this can help her keep her sense of self during these changes," according to the Director of Kiiroo's Helen Zeal.
Before you partake in getting your solo sex session on, it is also worth noting that "in the third trimester of your pregnancy, sometimes orgasm after masturbation can increase the frequency of your Braxton Hicks contractions." Relationship Expert Psychologist and Sex Therapist Tatyana Dyachenko confirms that this occurrence is pretty normal.
Without a doubt, there are some amazing benefits to masturbating during pregnancy. Let us know if you decide to try it.
Let's make things inbox official! Sign up for the xoNecole newsletter for daily love, wellness, career, and exclusive content delivered straight to your inbox.
Featured image by Getty Images
Five months into 2022 and already it feels like it has been a year. New levels come with new devils (new stresses) and though we are proud of our accomplishments in the year so far, as a team, to say we aren't in need of a vacay is an understatement. A part of recovery from burnout includes being intentional about how we approach our self-care practices. With May being Mental Health Awareness Month, the xoNecole team decided to put better mental health into practice. And what better way to prioritize our mental health and manage our stress levels than through the use of CBD products?
The first Black woman-owned CBD brand that came to mind was Brown Girl Jane. CBD is the non-psychoactive 'cousin' of THC known for its more medicinal properties. When infused in products like oils, water, and gummies, CBD is used to provide relief to those experiencing health conditions like anxiety, stress, inflammation, depression, migraines, and even chronic pain. With product offerings like Balance Wellness Drops, CBD Gelées, and Rest Wellness Drops, Brown Girl Jane is taking up space as beauty and wellness innovators tapping into the power of CBD.
BGJ has a wide variety of products, both edible and topical, and we at xoNecole were all very excited to try them all. Here's what each team member had to say about their experience with Brown Girl Jane's CBD products:
Featured image by Getty Images
Mental health awareness is at an all-time high with many of us seeking self-improvement and healing with the support of therapists. Tucked away in cozy offices, or in the comfort of our own homes, millions of women receive the tools needed to navigate our emotions, relate to those around us, or simply exist in a judgment-free space.
For some, finding a therapist is as simple as pulling up a website, reading a few bios, and choosing a clinician. But for many Black women, finding a therapist that sees us as the multi-faceted beings that we are, and understands our unique experiences, can be a precarious affair. Therapists and clients are bound together by respect, trust, and vulnerability. And just like any relationship, it's a delicate dance to find the right clinician that gives you the space to show up as your authentic self while maintaining a healthy, productive connection.
xoNecole recently chatted with seven women about the process they took to find the therapist that was 'The One' and how therapy has impacted them. Here's what they had to say.
Destiny Oribhabor
Writer, Speaker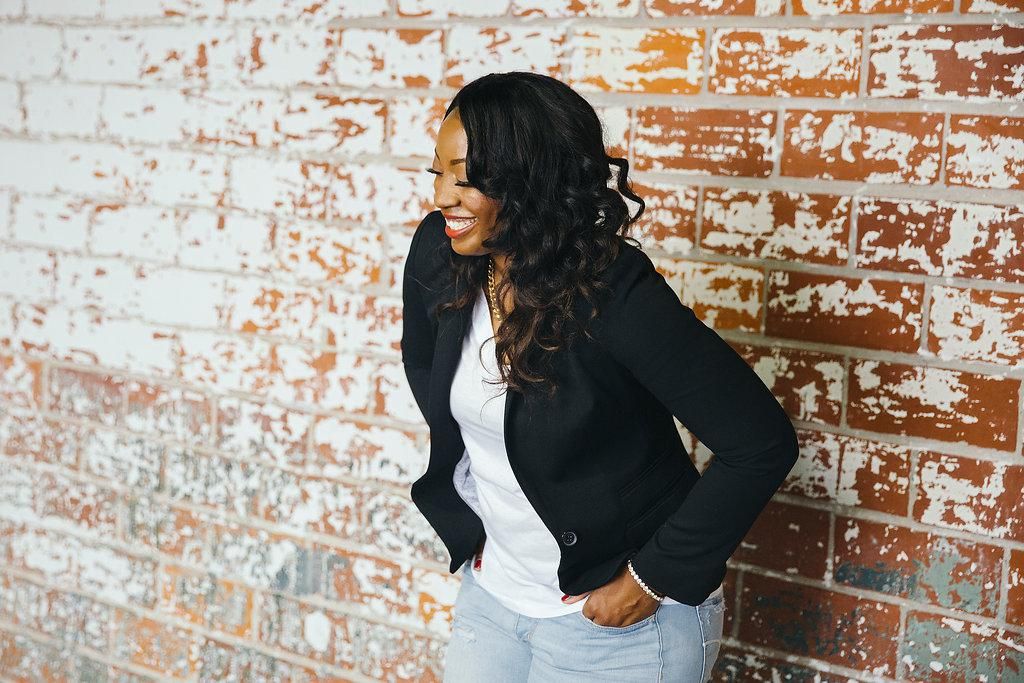 Courtesy of Destiny Oribhabor
My first time going to therapy was around 10-12 years ago and it has literally changed my life. It led to internal healing from emotional baggage and childhood wounds. It helped me become self-aware about myself and my triggers. It helped me have hard conversations with family members, which has led to those relationships being restored. Therapy has also reminded me that healing is a continuous cycle and there is no shame when you have to go back to therapy.
I've had various counseling stints over the past 12 years, and I've gone the recommendation and directory route. I had a 15-minute consultation to understand the counselor's process before committing my time and coins! The consultations are so important because you get a peek into that particular counselor's process. On my journey, my preference has been that my counselor must be a Christian counselor. As I have evolved, my preference changed to a Christian counselor who was also Black. I knew that I wanted a counselor that would give me homework, and also give me tools that I could use after the sessions. My counselor not only helped me with identifying the root (hello, childhood) but also provided tools and affirmations that helped me process when I was in a moment.
Due to the pandemic, I saw a counselor for several months last year who created space for me. Upon getting to the root of my battle with unworthiness and savior complex, she saw through when I would apologize for my tears and emotions. She could see through the times I would try to act unbothered. She stated, "These 50 minutes are for you and you can cuss, be angry and not be okay."
When she spoke to the part of me that tends to want to be strong for everyone and allowed me to be a mess, it broke me open in the best way! She gently challenged me, and that's how I knew this was whom I needed to work with. I would tell another woman who doesn't gel with her counselor that it is absolutely normal. Not every counselor is a good fit. When I learned about doing a pre-interview or consult before committing, that changed the game for me.
Yasmine Cheyenne
Author, Self-Healing Educator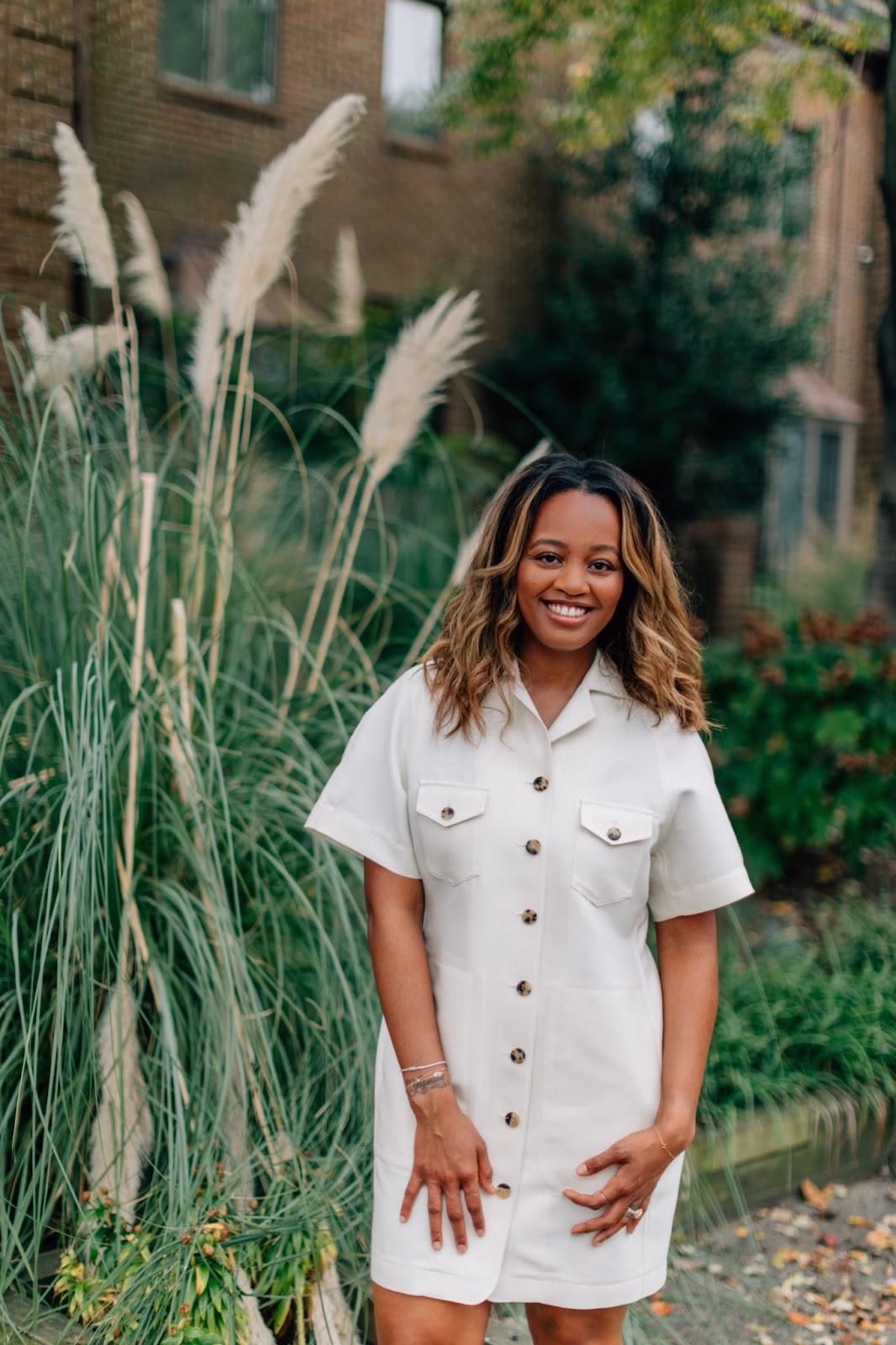 Courtesy of Yasmine Cheyenne
Therapy has been the safe place that I know I can come to and share how I feel, receive advice or feedback, and truly be seen and heard. It's a non-reciprocal relationship, unlike friendships or relationships we might have with our family, so therapy is also one of the few places where I'm coming to get space held for me and not having to do any holding in return. As a healer, teacher, and coach it was imperative that I create spaces like that for myself, to ensure I'm filling myself up too. I think it's important to research the kinds of therapy that you're interested in (i.e. EMDR therapy, Trauma-Informed Therapists, Art Therapist, etc.) because it's helpful to see a therapist who is going to be able to support you in the way that feels most comfortable for you.
I've also used directories like Therapy for Black Girls or The Daring Way directory by Dr. Brené Brown to find therapists certified in particular ways of supporting clients. I wanted a therapist who had experience in supporting people who were already in wellness or primarily see therapists. Although I'm not a therapist, I support my clients through coaching and teaching self-healing, and I knew I needed a therapist who could support my unique needs.
"Therapy has been the safe place that I know I can come to and share how I feel, receive advice or feedback, and truly be seen and heard. It's a non-reciprocal relationship, unlike friendships or relationships we might have with our family, so therapy is also one of the few places where I'm coming to get space held for me and not having to do any holding in return."
I knew I found a therapist I could trust and wanted to work with when I recognized her ability to help me dig deeper with kindness, when I could feel understood without judgement, when I was able to apply what I was learning in my life with more ease, and when I felt held and safe throughout our sessions. I also love therapists who uphold strong boundaries and ensure that the session is a safe space for me to unpack, not me listening to their personal stories unless it is useful to the session.
[If you don't gel with your current therapist] talk to your therapist about your feelings because they may be able to help you feel more at ease when they understand what you're experiencing. But if they aren't able to understand what you need, or if you don't start to feel a better connection, start looking for a new therapist. It's tough to get what you need out of therapy when you don't feel comfortable with your therapist, so advocate for yourself and look for something different that feels good!
Nicola Ajayi
Entrepreneur, On-Air Host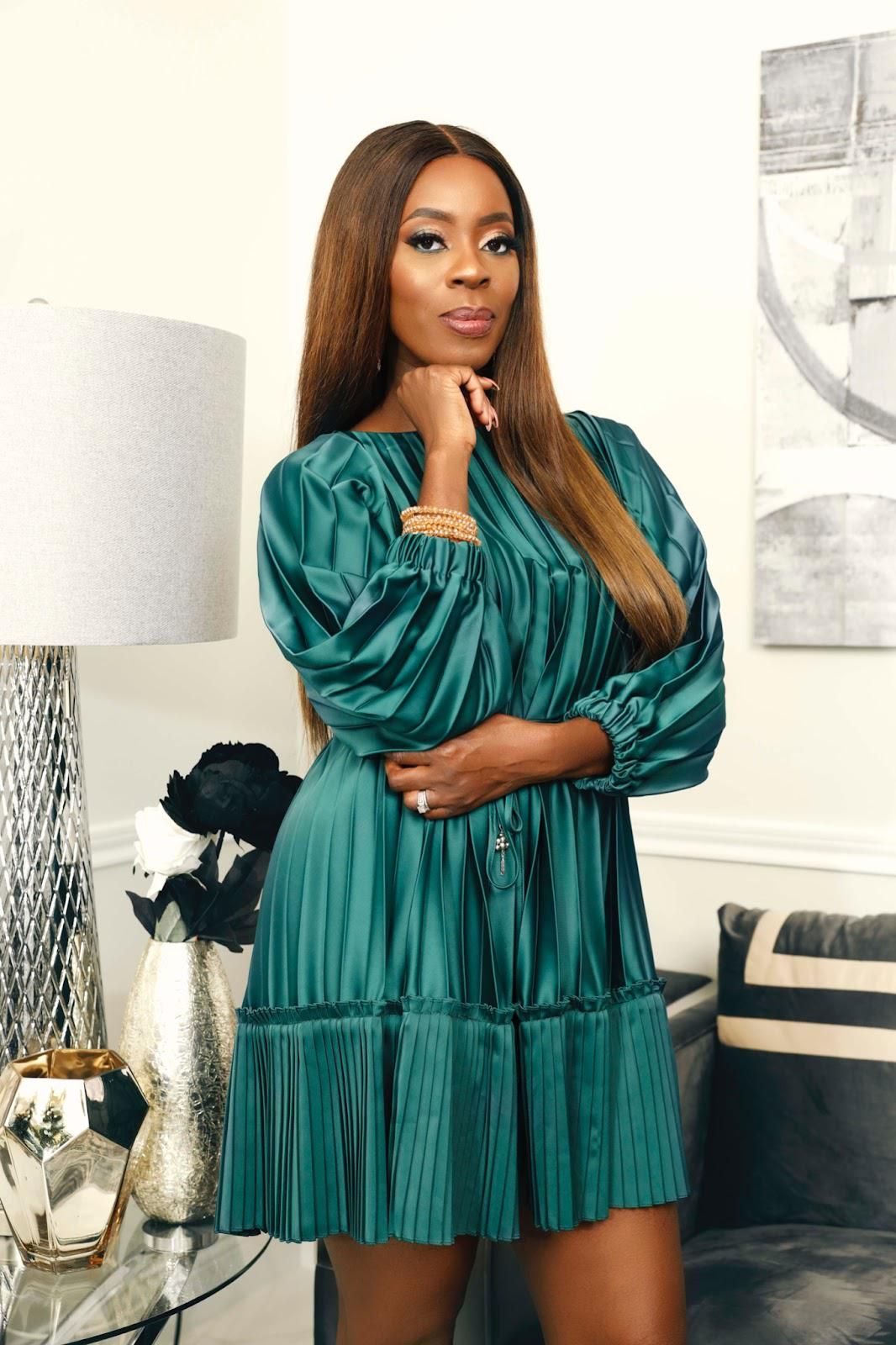 Courtesy of Nicola Ajayi
I've used therapy services in two different instances. The first was in conjunction with my husband in couples therapy. I also used therapy services as an individual when I was experiencing so many life stressors and needed resources and ways to help me manage them. In couples therapy, my husband and I learned ways to be patient with each other while giving grace for each other's faults, how to actively listen to each other, and how to be empathetic to each other's feelings and needs. Individual therapy allowed me to identify my "triggers" before I reached the boiling point and most importantly gave me a safe space to air my deep thoughts and feelings.
I think it's so important to go to a therapist who shares the same values as you. First and foremost I knew I wanted a therapist who was a Christian, and I found both of my therapists by Googling Christian counseling in my area. I needed someone who tied the Word of God into our sessions as well as give us practical, everyday tools to utilize on a day-to-day basis. For marriage counseling, I specifically wanted a male therapist who was married with a family because I felt like my husband would relate to him more. For my individual sessions, I chose a female therapist who was married and had a family because I knew she and I would understand each other the most.
I thoroughly scoured my therapists' websites and bios before deciding to hire them. I wanted to make sure they had the qualities listed above before even attending the first session. During the first trial session, I knew I would continue with both of them because in both instances I felt "understood" and heard. I never felt rushed or felt like they were not actively listening to me, which in turn allowed me to feel free to open up and let my guard down.
My advice for a woman who doesn't gel with her current therapist would be to speak to them about her feelings to see why there is a disconnect. If you still don't feel as if you gel during the next session, find someone else! After all, you are paying for a service so you're doing yourself a disservice if you don't get every benefit from your time together!
Dr. Eleanor Khonje
Professor, Speaker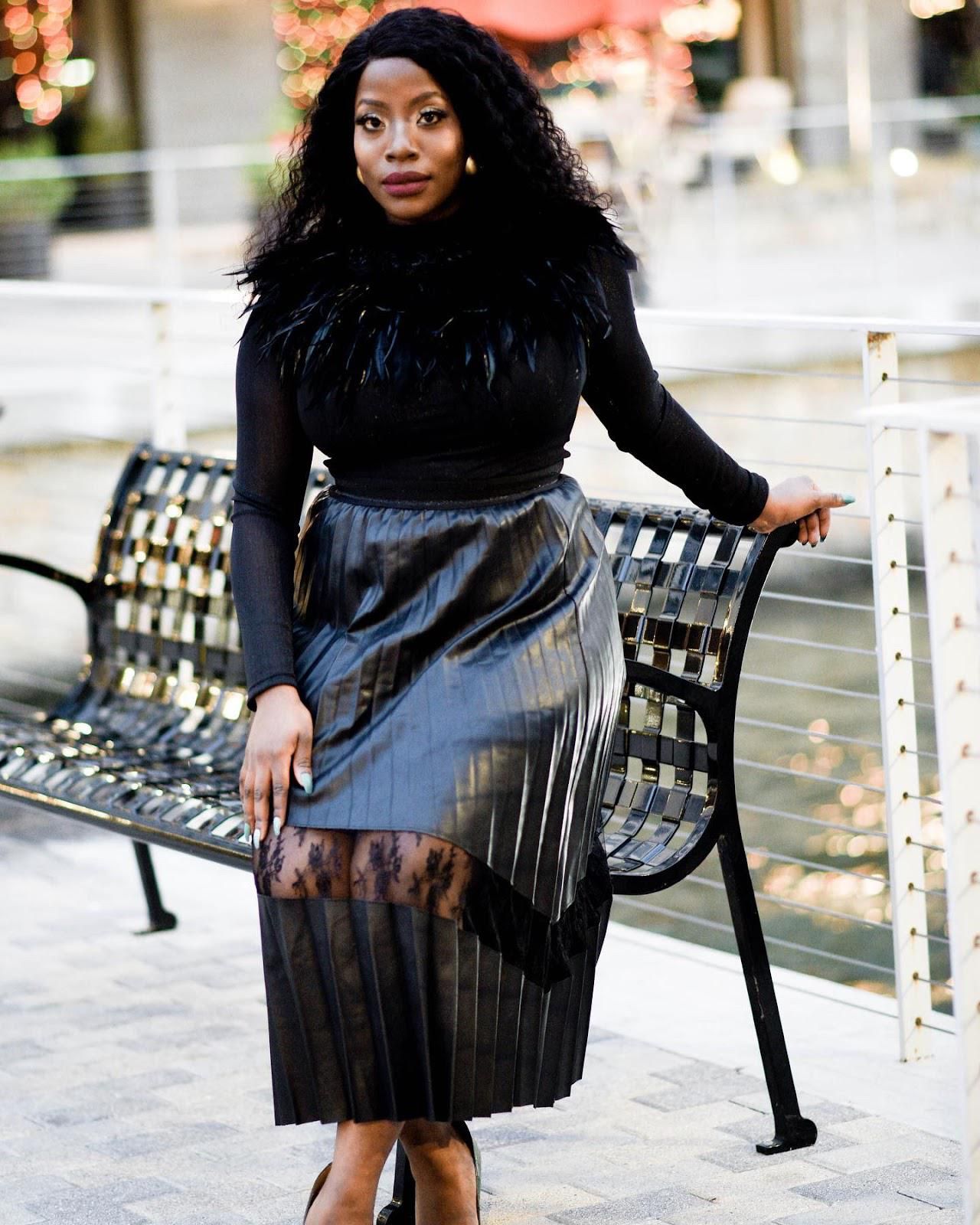 Courtesy of Dr. Eleanor Khonje
I went to therapy at a point in my life when I knew that therapy was really the only thing that was going to help me. After leaving an abusive marriage, I was completely broken. I was in the midst of finishing my Ph.D. when I decided to leave this relationship. I was working full-time for an international organization, and as wounded as I was, I knew that I could not afford to let anything in my life slip by or get out of control.
If I was going to move ahead powerfully, I needed to understand why I made so many excuses for such bad behavior from my ex. I needed to understand why I could be as smart as I am, have so much knowledge about feminist politics and gender-based violence, and yet could not discern that what I was experiencing at home was violence. And thank God I went to therapy because I got the answers I needed.
"I went to therapy at a point in my life when I knew that therapy was really the only thing that was going to help me... If I was going to move ahead powerfully, I needed to understand why I made so many excuses for such bad behavior from my ex."
A close friend of mine suggested the particular therapist I worked with. She worked with her in the past and assured me that, if anything, I should at least try her out. I initially thought it did not matter whether my therapist was female or male. [Because] I live in Switzerland, I definitely did not even think about a Black female therapist because I did not know where I would go to find one. I really needed a safe space where I could cry and cry without judgment and a space that would help me understand where my brokenness was coming from and how I could resolve it. But after carefully thinking about it, I knew I needed a female therapist.
My therapist was not someone I could potentially be friends with, she was not someone I particularly went home and talked about because I thought she was amazing. My therapist was a professional, whose role was to help me find solutions to my problems and find ways I could effectively move ahead. In that light, if I felt like she was not qualified to help me dismantle my emotions and heaviness, I would have left to find someone who would. I don't need to be your friend, and I honestly don't even need you to look like me, per se. But are you knowledgeable enough to help me resolve my stuff? Depending on that answer, I would advise another woman to find another therapist or change her mindset [on what she wants].
Emelda De Coteau
Writer, Podcast Host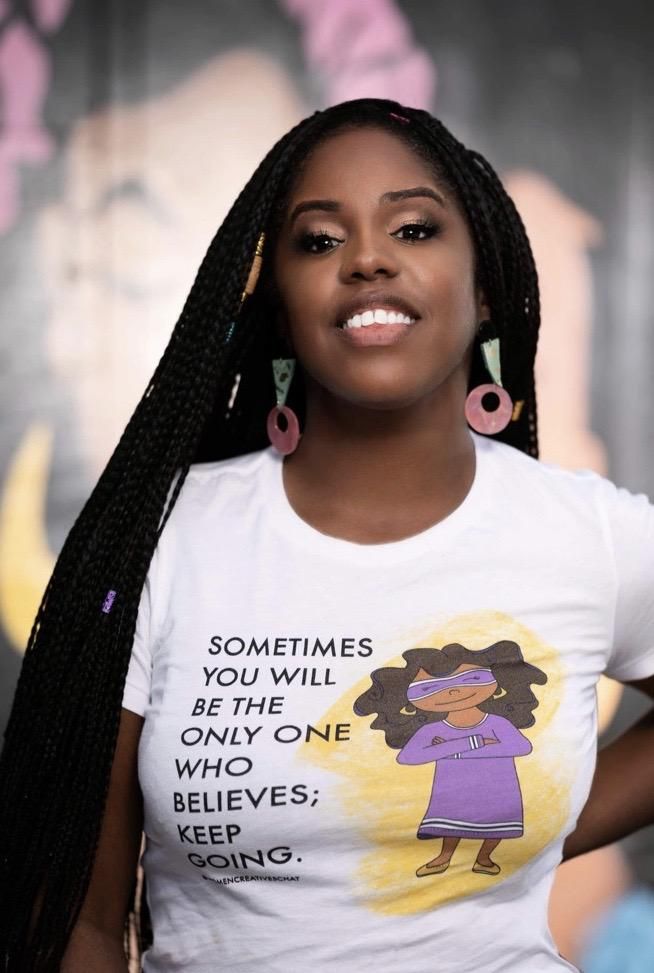 Courtesy of Emelda De Coteau
Being in therapy is helping me address some core issues, which have shown up in my life, again and again—people-pleasing (which has some of its roots in childhood sexual trauma), setting healthy boundaries, and releasing mom guilt. My therapist also supports me in navigating the experiences of caring for our daughter who has some health challenges, while being there for my Dad, who is in at-home hospice care, all while juggling being a wife and entrepreneur. In the past, I asked friends [for recommendations]. More recently, I decided to head to Therapy for Black Girls, and do a deeper dive. I am so glad I took that additional step!
I wanted someone I could both connect with and relate to on a fundamental level. I felt an internal pull to prioritize working with a Black woman therapist who valued mindfulness as a practice, alongside faith and building a relationship with God. I wanted to find someone who could relate to my experience as a Black woman living in America and understood the importance of a holistic trauma-informed approach. And most importantly, I sought out a therapist who would hold me accountable, and walk alongside me on this journey of healing.
Throughout our first meeting, I felt an immediate sense of connection, like this woman understands me! She took time to read through the paperwork I submitted, asked follow-up questions, and set treatment goals with me. During our sessions, she also steers me towards action steps so that I am always growing and putting into practice new, healthy habits.
Don't wait to find someone who speaks to your spirit, and will listen to you. Pray for guidance, but don't use this as an excuse not to move forward. Our mental health is the foundation of all that we do, and it's important we prioritize caring for it. Connect with communities like the one I'm part of, Spoken Black Girl, which centers on healing and well-being for Black women. They now have a directory where you can find women of color therapists and wellness providers.
Minaa B.
Therapist, Wellness Coach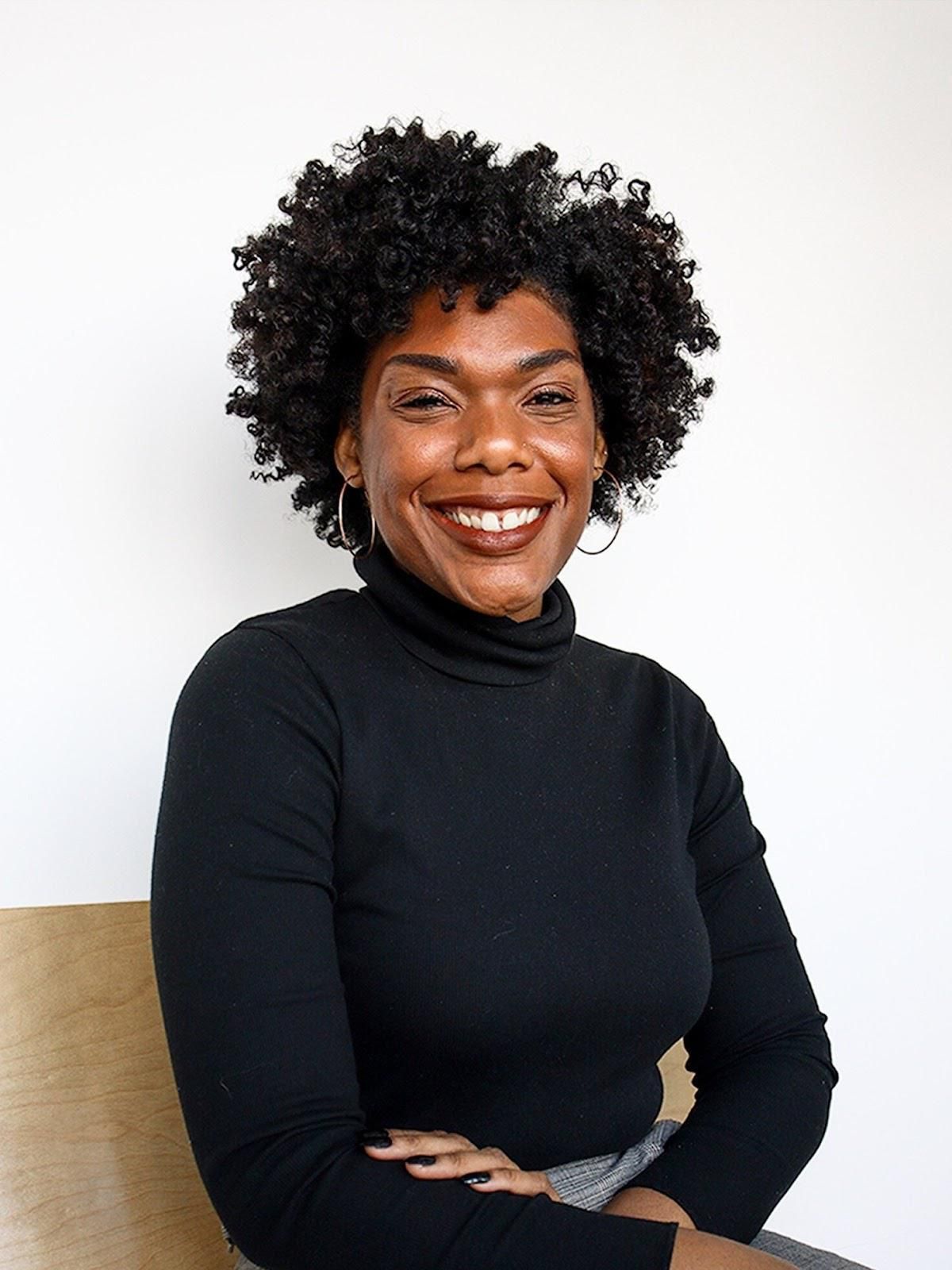 Courtesy of Minaa B.
Therapy has helped me build my emotional self-care and has helped me to manage the emotional challenges and roadblocks that I face in life. Overall, therapy has been a useful tool in helping me live in alignment with the growth and evolution that I desire. I used the directory PsychologyToday.com to connect with my therapist, but I believe word of mouth can be a great and useful strategy as well.
Personally, because I am a therapist myself, I specifically looked for a therapist who has worked with other therapists and has experience treating the issues that I am presenting with, and can provide guidance and educational insight. Working with a client who is also a therapist can be a unique experience so it's something I prefer to know upfront when talking to a therapist.
Our consultation call was warm and inviting, and she immediately knew how to address some of the needs and issues that I had. A first session is a big impression to make, and because I found her to be useful early on, it made it easier to trust the process as I continued on.
To be straightforward, find a new one [if you don't gel with your current therapist]. There are too many good therapists out there and it makes no sense to force a relationship with someone who you have to pay and share intimate details of your life with if there is no trust or a genuine connection. Shopping around might be tiresome, but it's worth it.
Dr. Akua Boateng
Psychotherapist, Mental Health Media Expert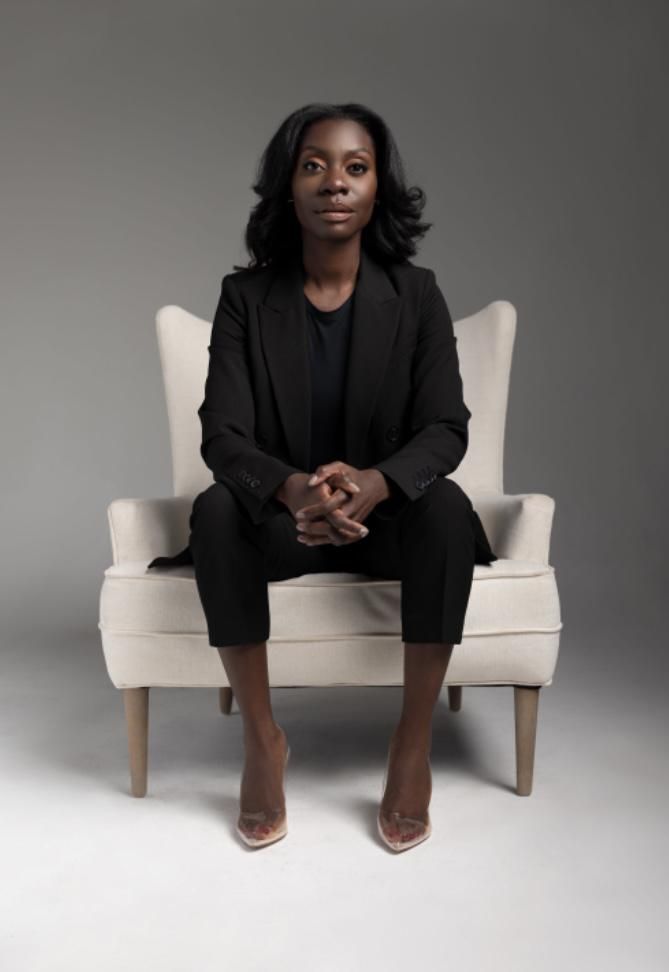 Courtesy of Dr. Akua Boateng
Therapy has provided me with a safe sounding board for all aspects of my life. I have a place where I am heard, seen, and valued. As a therapist, it can be a challenge to find a good fit. Fortunately, a colleague referred me to my therapist. I was looking for a Black therapist that was well trained, immensely compassionate, and with a similar cultural background to better understand my lived experience.
I knew I found the right therapist when I felt comfortable and experienced growth toward my goals. I would advise you to talk with your therapist [if there is a disconnect]. There might be reasons for the misalignment. Next, if challenges cannot be fixed pursue a therapist that serves you. Believe it or not, your current therapist wants you to find the right fit as well.
Featured image courtesy of Yasmine Cheyenne
Wellness seems to be the "it" buzzword of the day, but it's not something to take lightly. As Black women, it's important to be able to tap into what keeps us happy, mentally balanced, and all-around good. And while beauty and fashion are important aspects of life, there are a few trends we all should at least consider in order to not only stay on top of what keeps us ticking, but also upgrade out of the obligatory coach seat of that wellness journey.
Here are four trends that might be your perfect intro to a new way to approach wellness and meet the needs of that glow up you've been experiencing (or are set to achieve) this year:
Featured image by Getty Images