We all know the fashion industry is one of the most underrepresented areas around. The lack of diversity in gender and race has heavily influenced the success stories we've seen, both in front of and behind the lens. The significance of black culture in the fashion industry is non-negotiable. You can't go very far without seeing reminiscences of its influence, from the athleisure and 90's nostalgia. Throughout history, black people are the muse behind many of fashion's most notable trends, and the reason for the meteoric rise of our favorite trends today. And we're not just talking social media clout or simply selling out the newest TopShop collaboration.
According to a report, Black purchasing power was $1.3 trillion in 2019 and is projected to grow to $1.8 trillion by 2024 - a rate that will surpass white purchasing power. As racial inequalities in the workplace subside, the black dollar becomes more powerful. For decades, the fashion industry hasn't spoken to black people but, finally, designers can no longer afford to negate the black audience.
During a time where many brands are taking the first step of an overdue process towards more diversity and inclusion, there's also a growing desire to understand the history of black impact. American fashion historians like Shelby Ivey Christie use social platforms to reiterate the importance of preserving the trendsetters of our culture and keeping their impact alive.
To keep the momentum moving forward, here are 10 books on the decades-long impact of black culture on fashion.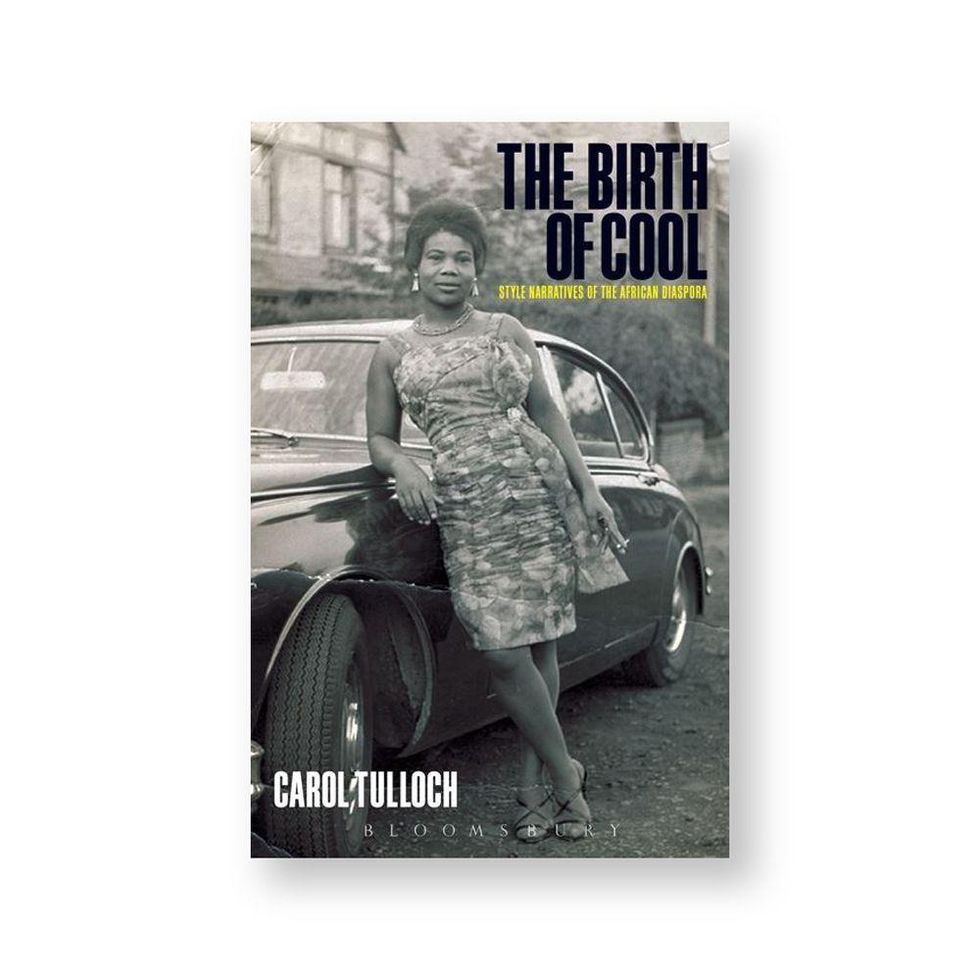 A perfect place to start, this book historically depicts the style narratives of black culture in the twentieth century.
A beautifully curated book centered around the career of the incomparable Naomi Campell, this book features photographs from the likes of Steve Miesel and Bruce Weber. This collection also features text from Naomi to accompany her most iconic magazine covers, editorials, videos, and more.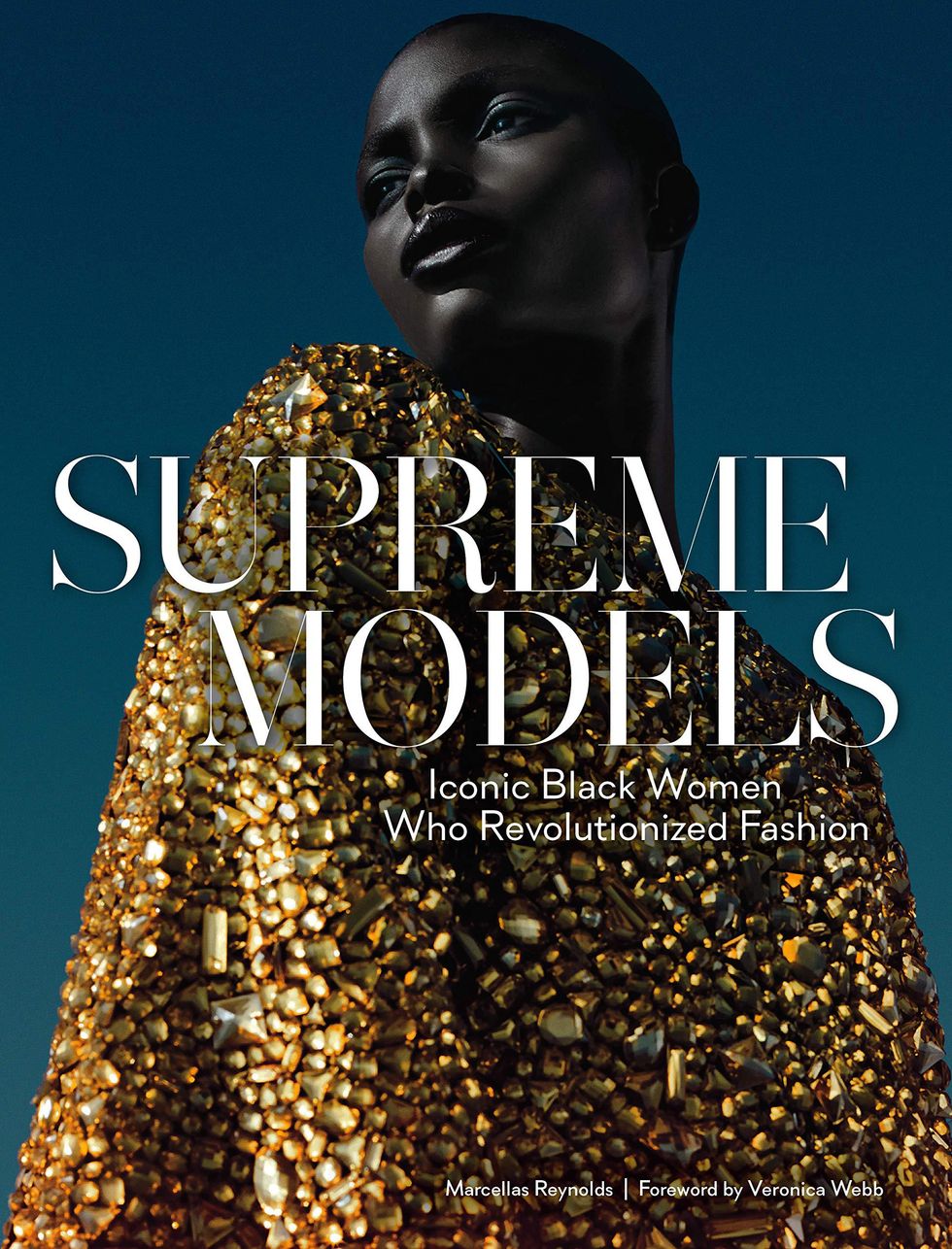 Amazon
Supreme Models: Iconic Black Women Who Revolutionized Fashion is an archive of historic and iconic black supermodels that failed to make the mainstream history books.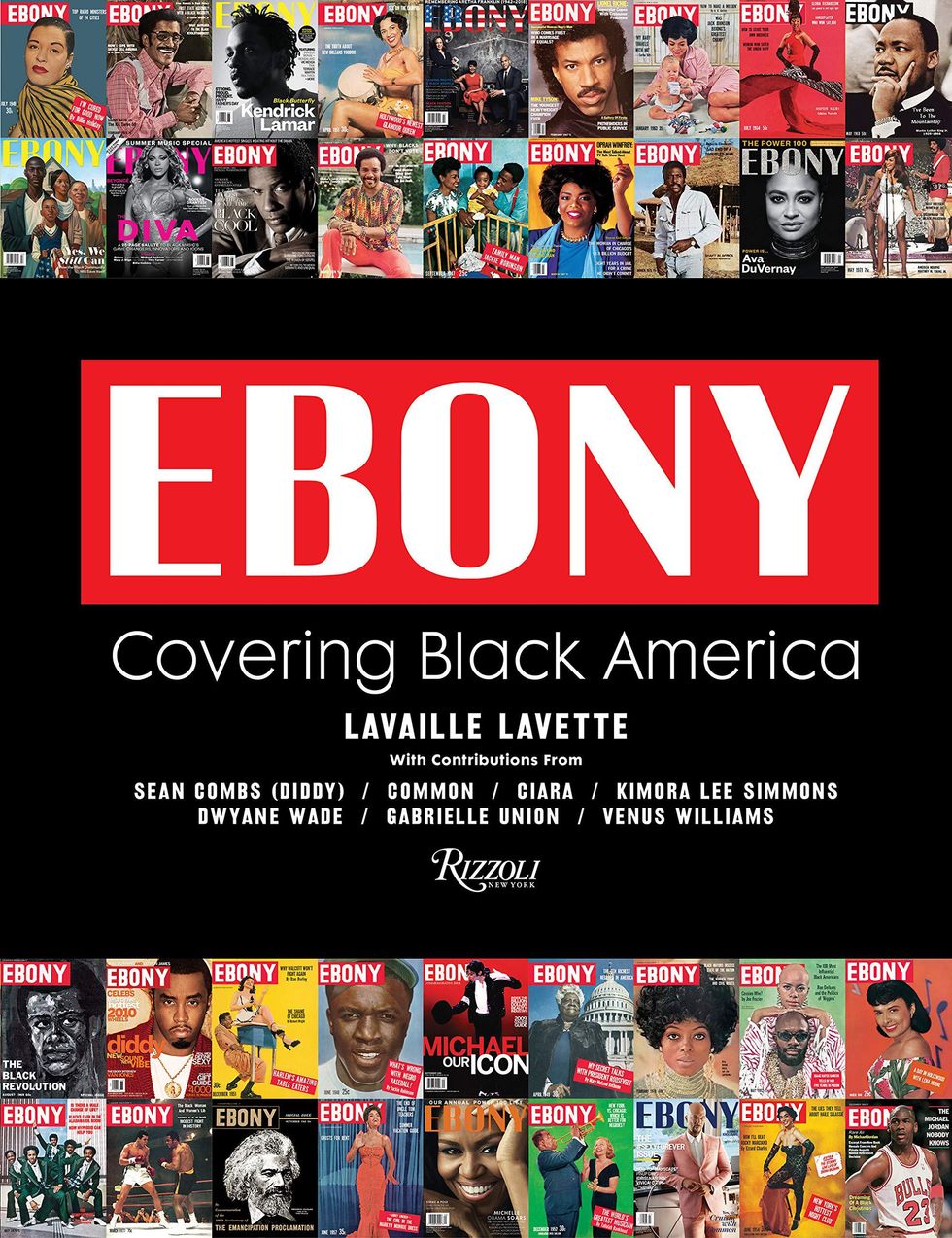 Amazon
You can't say much about the black influence on fashion without a thorough discussion of EBONY magazine. This collection of essays, photographs, and exclusive contributions paints a vivid picture of the cultural significance of the legendary magazine.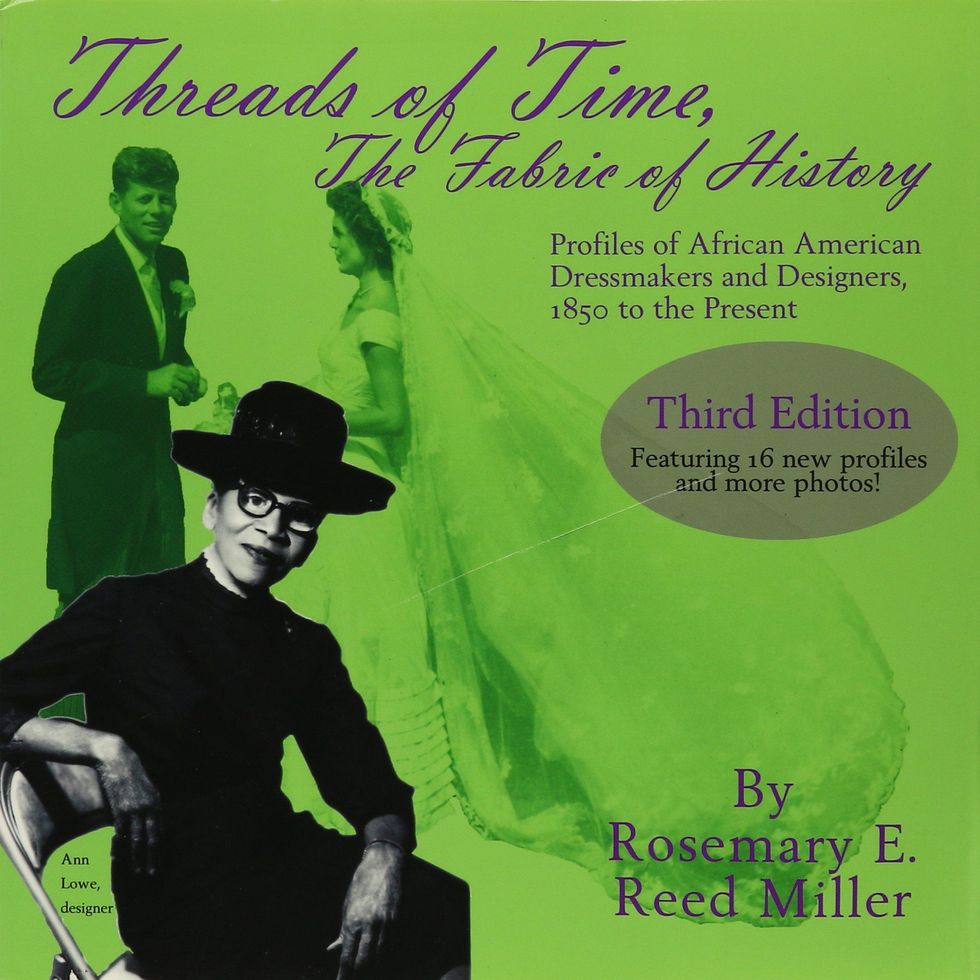 Amazon
If you're a true student of fashion, The Threads of Time profiles 38 Afro-American designers from the 1850's - an era that holistically tends to negate the social contributions of black Americans.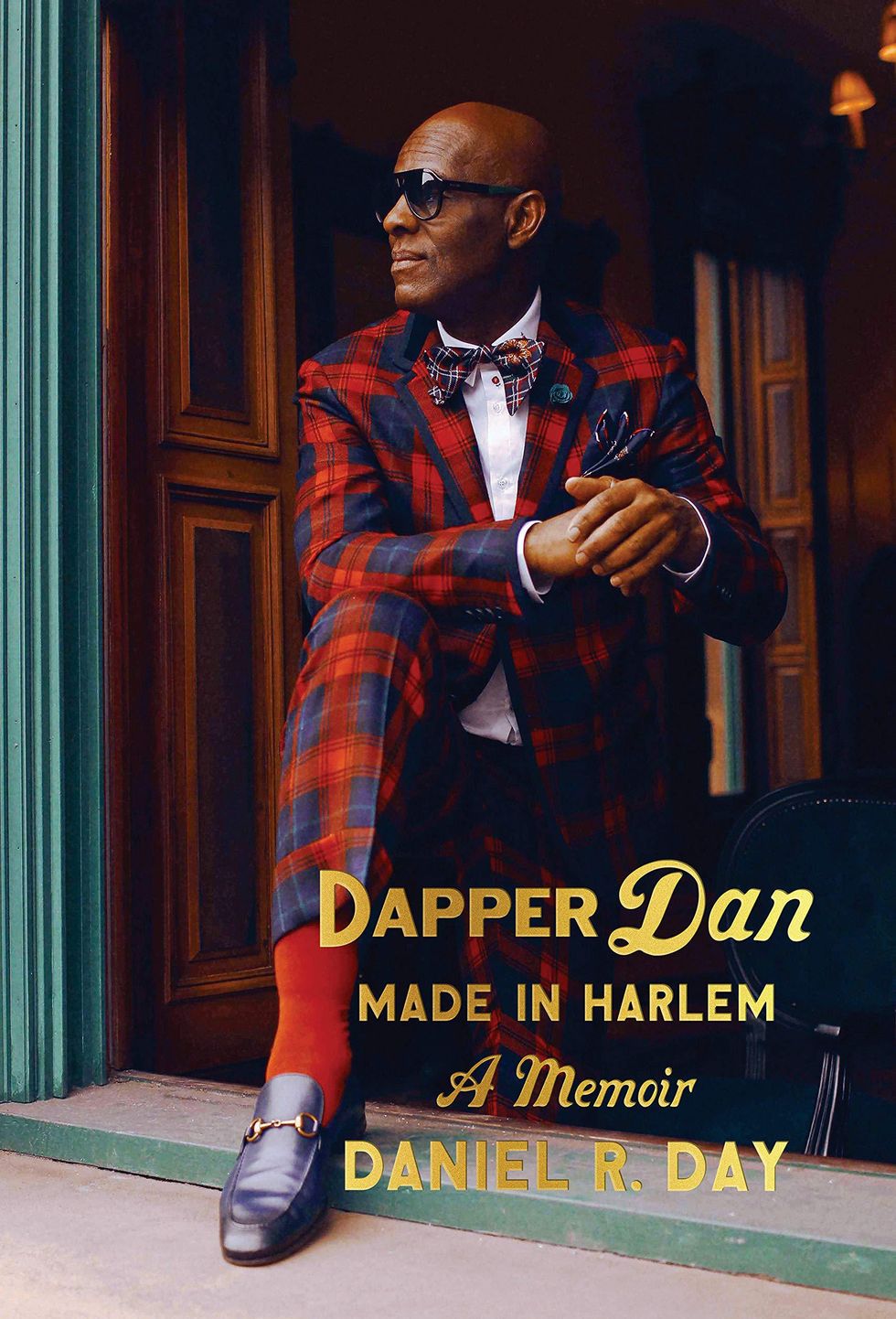 Amazon
Fashion aficionados and the black community know about Harlem's infamous Dapper Dan, but mainstream fashion circles are just learning of his craft. In his 2019 memoir, Dapper Dan details his struggles and challenges within the problematic fashion industry for the first time.
Stylin': African-American Expressive Culture, from Its Beginnings to the Zoot Suit by Shane White and Graham White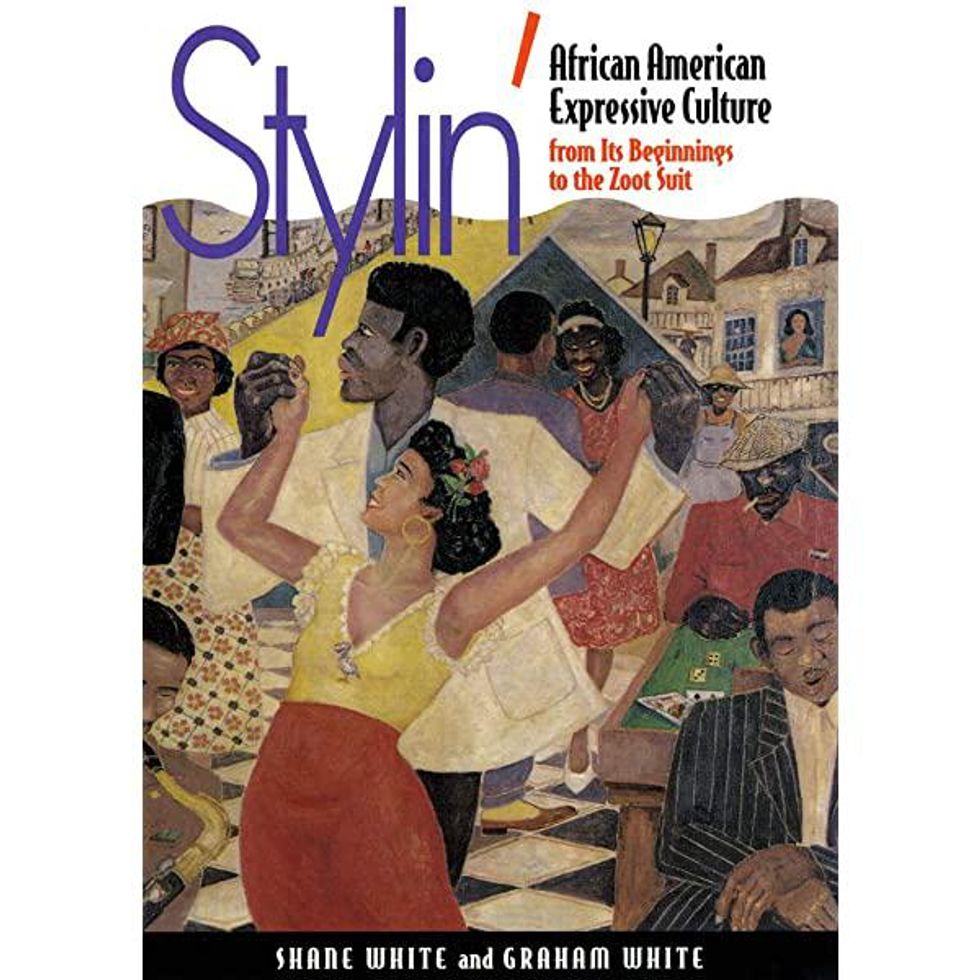 Amazon
Spanning over two centuries, the authors of Stylin' explore the deep-rooted meaning behind the style choices of Afro-American communities in the 50s and 60s.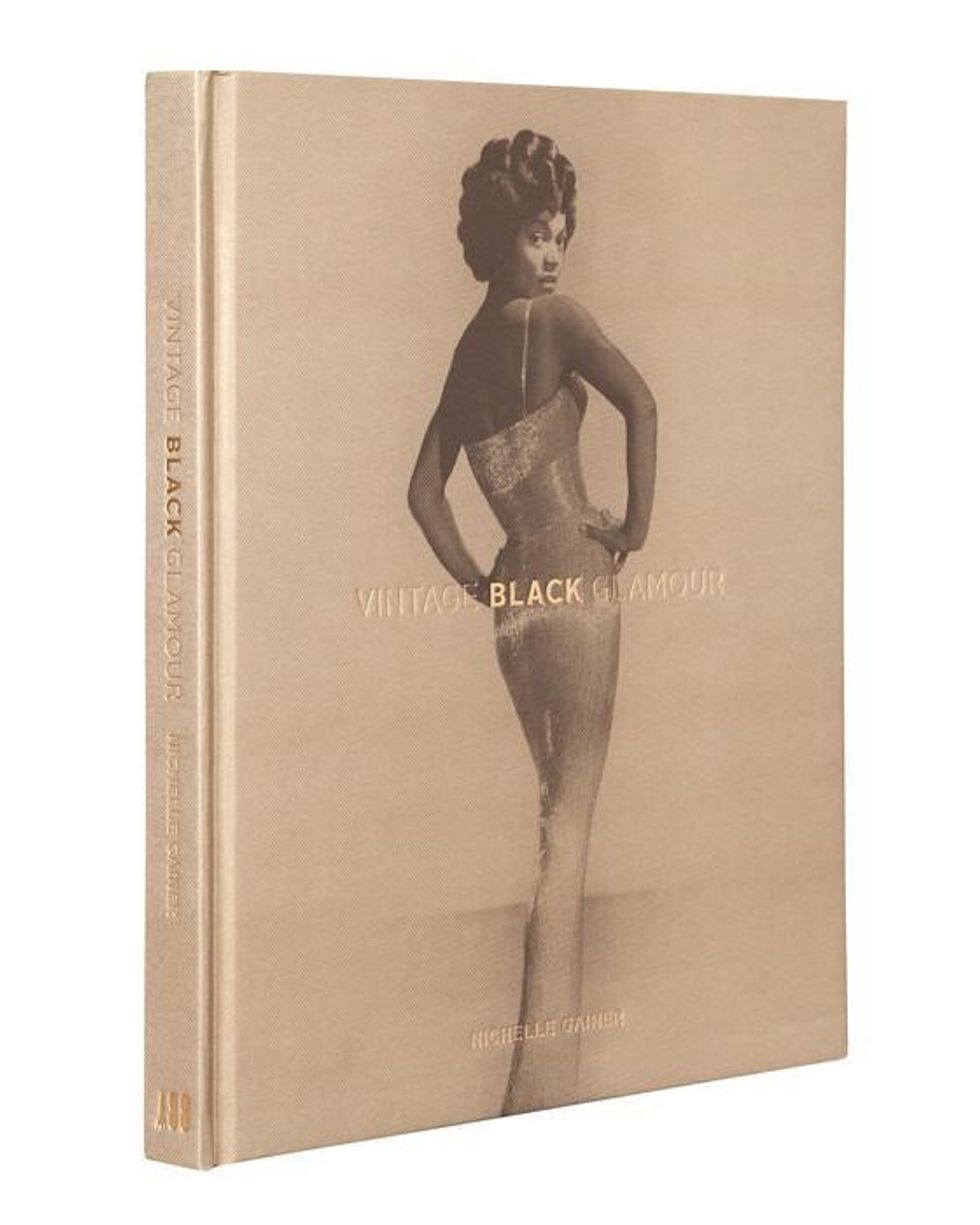 Vintage Black Glamour
Vintage Black Glamour is a beautiful collection of portraits and profiles of world-renowned and lesser-known important black artists. The features range from entertainment icons like Diana Ross to pioneering model Ophelia De Vore, and many more.
Andre Leon Talley, ALT: A Memoir by Andre Leon Talley
Much has been speculated of Vogue Editor-At-Large Andre Leon Talley over the decades, but this self-penned collection of stories breaks down every prior wall. The style icon dives deep into his early VOGUE days, the challenges of being 'the only', and the continued inequality that still faces the industry.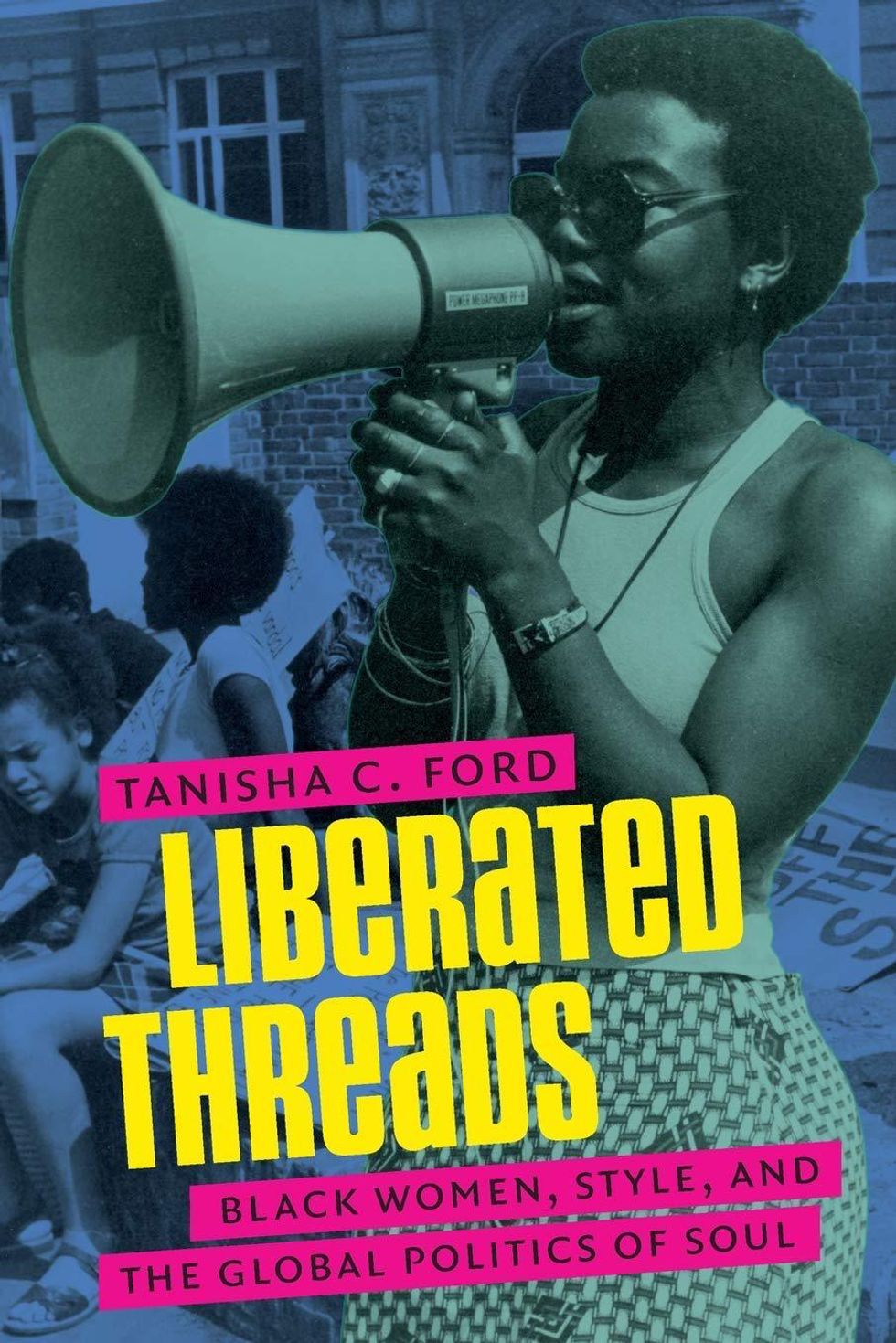 Amazon
If the intersection of politics and fashion is an interest of yours, Liberated Threads needs to be your next purchase. Subtitled 'Black Women, Style, and the Global Politics of Soul', this thought-provoking book explores black women through the 60s and 80s incorporated activism into their style.
Featured image by Shutterstock
Interestingly enough, I went from reading Junie B. Jones to Zane novels just as seamlessly and quietly as my body began going through puberty. And I know for a fact I wasn't alone in this. Gang-gang for sure, because I can't even count on hand how many 8th graders were running around nose deep in Zane's Around the Way Girl, and its likeness. This was arguably in the early aughts Black girl starter pack. It was truly the equivalent to the way in which our male counterparts were sneaking and watching porn.
Though women do enjoy traditional porn, many have said that there's a greater draw to erotica for many of us. Personally, I enjoy the creativie spaces that erotic novels provide — allowing us to envison the character through our own rose-colored readers. The visualizing, if you will. Suffice to say, I'm still a sucker for a good erotic tale these days. Just as hot and bothered as my 13-year-old self but with all the means to...release while reading. But time is of the essence, as many of us who once loved reading are hard-pressed to find the time to do so these days. That's why we thought it would be nice to make it easier for our fellow erotica-loving ladies and round up some of the most spicy ones to add to your ongoing and infinite reading list.
I scanned the pages of Goodreads and double-checked the reviews via Amazon to find only those with a gold-star rating (4 and above) erotic novels to add to your reading list. Check them out below.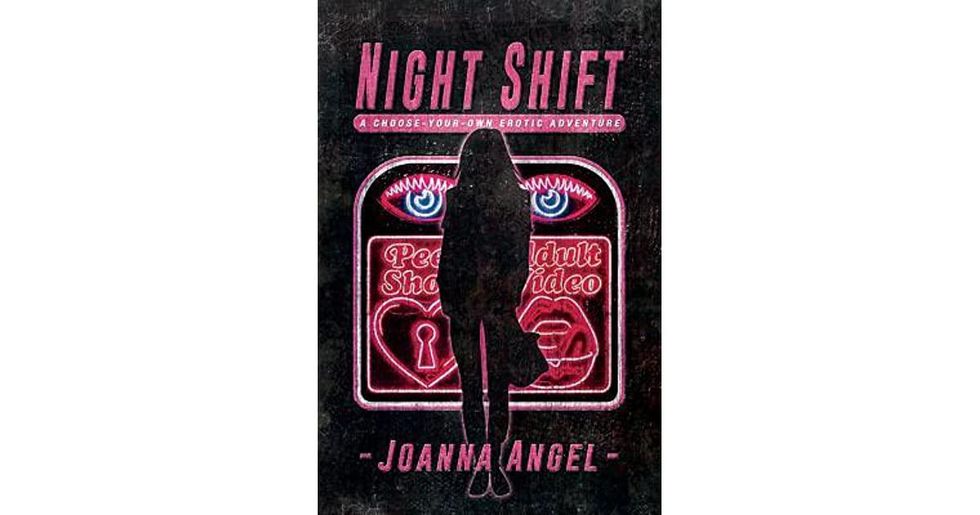 Goodreads
Chosen both for its high rating and its uniqueness, this book is an interactive erotic novel that allows you to choose the fate of the main character Taryn. Angel is the founder of adult entertainment company "Burning Angel", making it that much more appealing to us for reasons that have nothing to do with the quality of writing and everything to do with the fire, hot content.
Amazon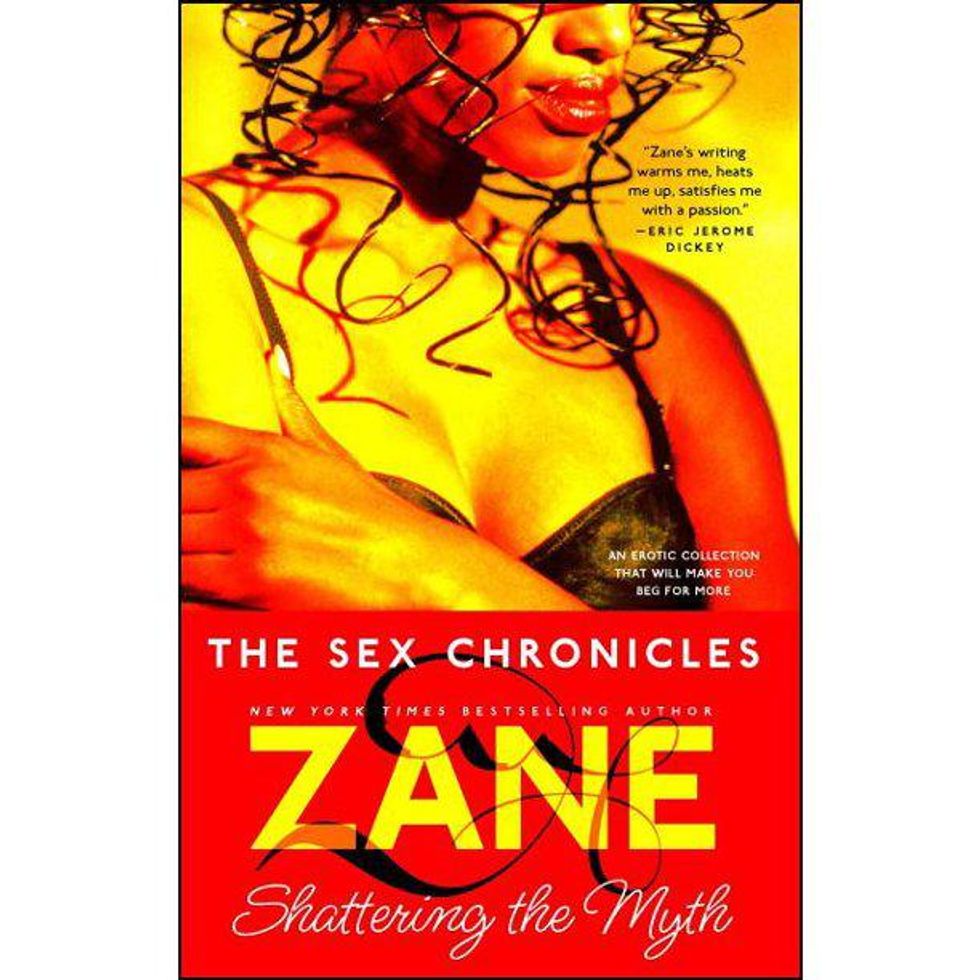 Walmart
This list couldn't live without a classic being thrown on the list. It's not often that we get Black authors who do erotica and Zane was erotica's it girl once upon a time. And because the author hasn't come out with anything recently, we're forced to dig out our time capsule for this gem. We're not mad at it though! For those of us who were old enough to be reading it back in the day, it's a fine time to revisit and for those of us who weren't old enough but read it anyway...it's a time to revisit.
Amazon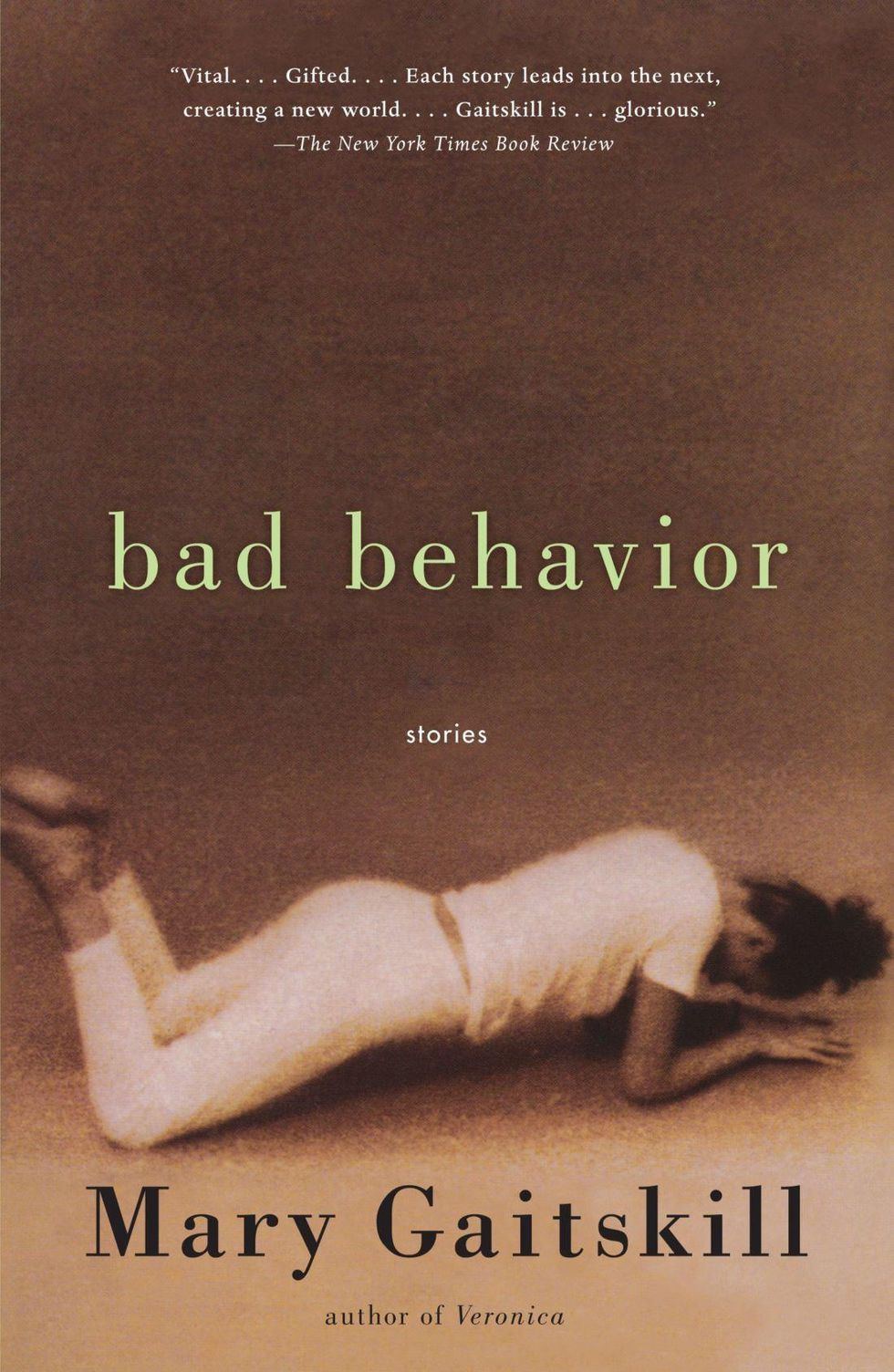 Amazon
Bad Behavior: Stories is seemingly the R-rated version of Candace Bushnell's Sex and the City, as it's set in the raunchy, seductive, and old school Manhattan — exploring all of those themes and more through the eyes of one young woman and her adventures in the city.
Amazon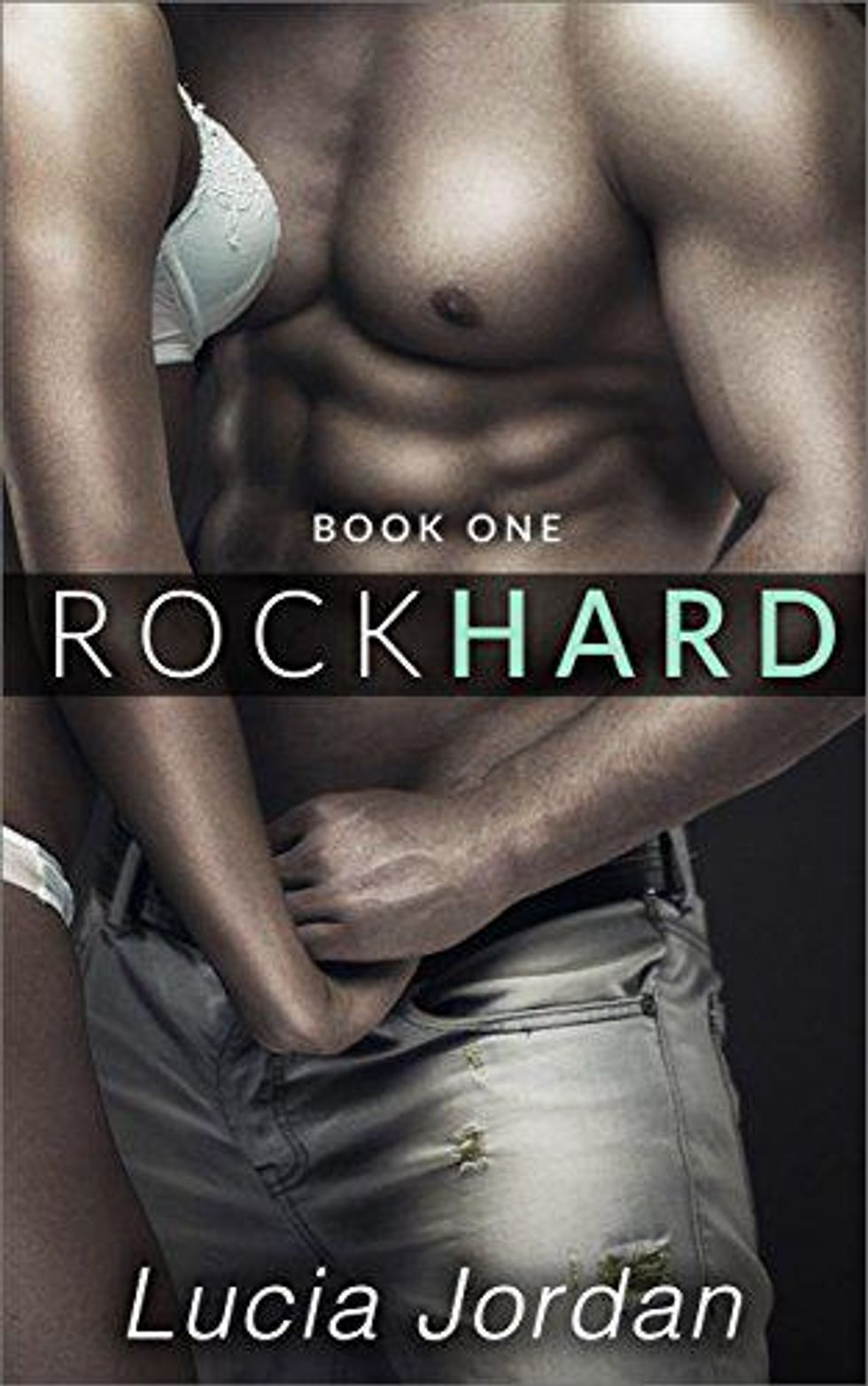 Amazon
The title definitely pulled me in with this one, which is always a good sign but not necessarily telling of what the future holds when it comes to a good read. The description alone suggests an entanglement between three old high school friends all grown up. And by the looks of it, Lucia Jordan doesn't waste any time getting right into the erotica plot in Rock Hard.
Amazon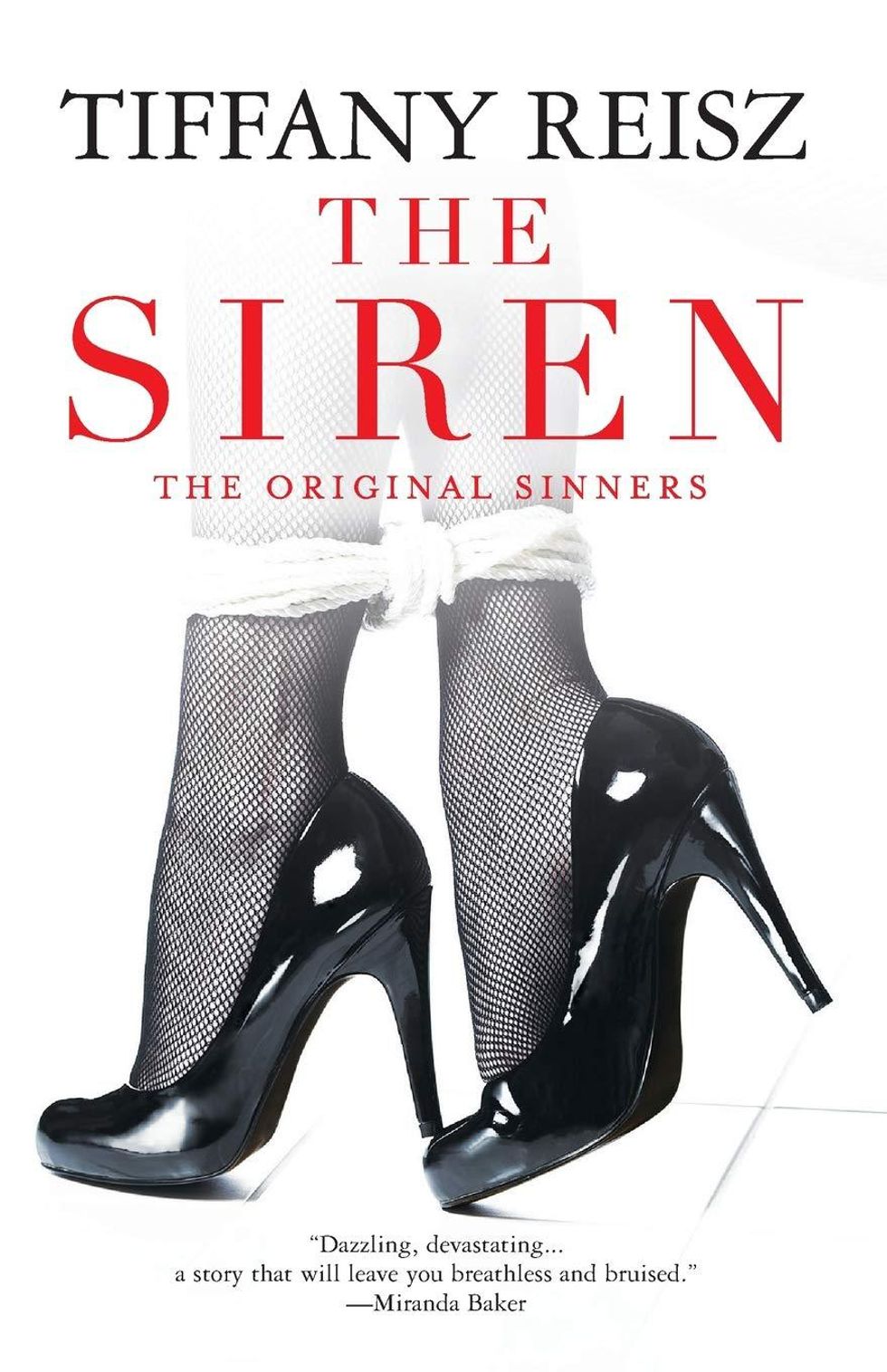 Amazon
Make it Fifty Shades, but better. That's what so many asked for back when the trilogy infamously rose to fame. Well, this piece of erotica might just be the one that delivers on the "better". It explores erotic, kinky sex while holding no punches, according to many of the reviews.
Amazon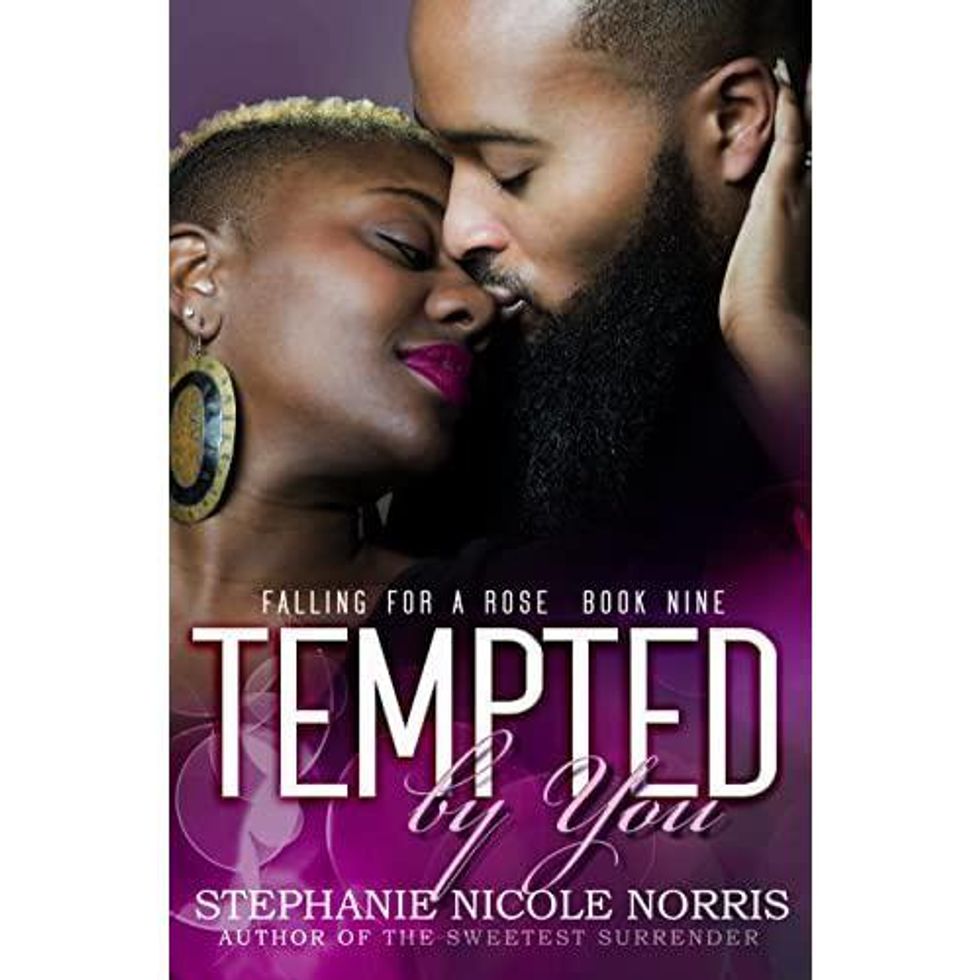 Goodreads
Norris brings us this 5-star erotica series, with plenty of characters of color to fantasize about. Though this book is the last in the series, it comes highly recommended for its sex content which seems to be an uptick from the others in the series.
Amazon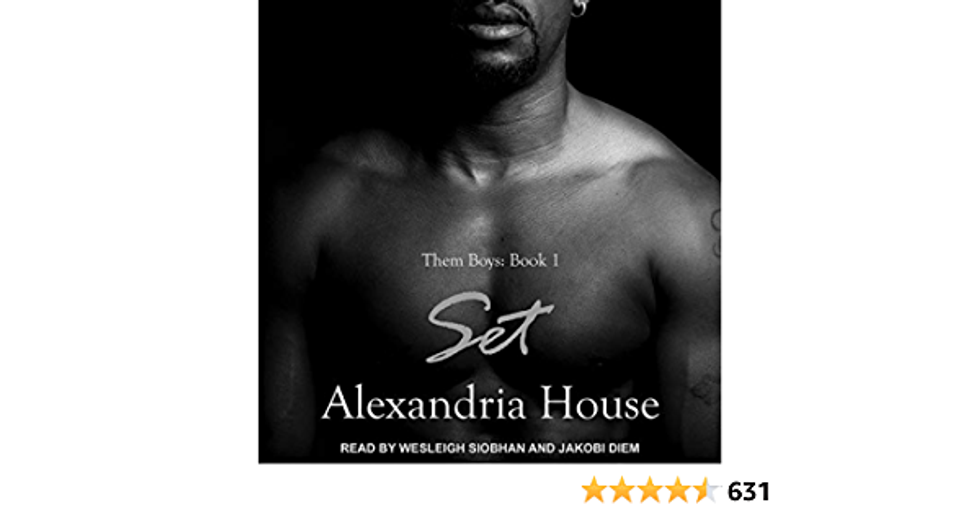 Amazon
I took one look at the comments for Set: A Novella (Them Boys), mostly because I didn't make it past the first one which said, "If I wanted to watch porn, I would've." Look for my comment in a few days because I'll be the one copying and pasting that user's comment but with 5-stars because that's exactly what I came here for.
Amazon
Featured image by Shutterstock

Whew, weddings. Whether it's in our heads or on paper, most of us start planning our wedding day long before any "suitors" come into the picture. One of my best friends and I constantly joked about having a wedding binder even though there were no potentials in sight. But when my now-husband popped the question, our efforts didn't seem so crazy. I was ready ready and couldn't wait to bring my plans to life. Still, my Pinterest pages, vision boards, and saved snapshots on Instagram had nothing on what I was in for.
Yes, I had a wedding planner because… weddings are stressful. There are so many little details that are easy to forget (did I order ribbons for the chairs on the end?). But with or without a pro by your side, wedding planning books are game-changers and stress relievers for novices and experts alike. From budget checklists and typically forgotten to-dos to advice from wedding planners to the stars, they remove (most of) the stress and make it as fun of an experience as possible.
Your wedding planning - and maybe even your sanity - isn't complete without these books.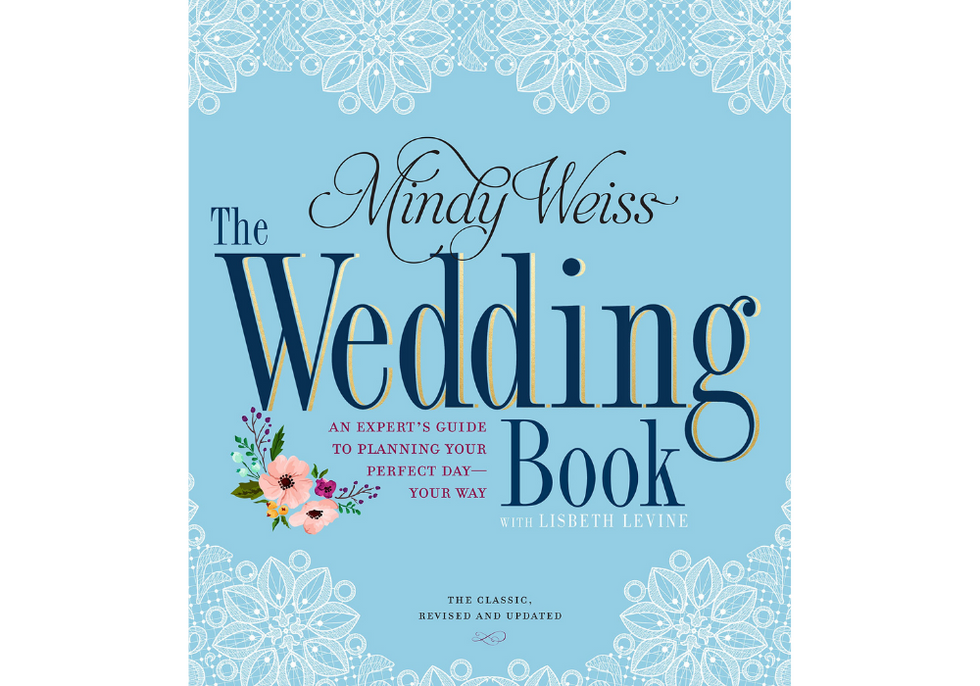 Amazon
If you've looked at any celebrity wedding or event in awe, you've probably seen one planned by Mindy Weiss. She's been the creative mind behind ceremonies and celebrations for some of our faves like Diana Ross. But if you're like most of us who don't have Diana Ross money, you can get as close as possible with Weiss' book (which has been dubbed the ultimate wedding planning bible). It serves as a step-by-step guide to achieving your dream wedding, even with a small budget. It gives tips and advice on all things wedding etiquette and other aspects like selecting a menu, wardrobe choices, and how to get the most bang for your buck.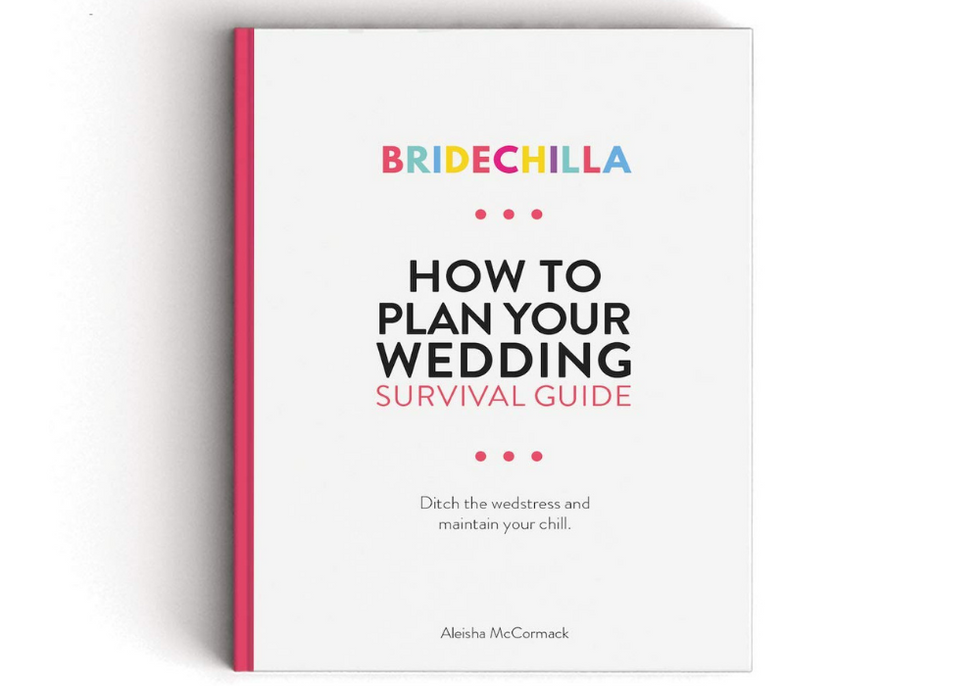 Amazon
We said we wanted to put the fun in wedding planning, right? This book does just that. I'm not saying that there won't be any stress involved in planning a ceremony. It comes with the territory. But it definitely shouldn't outdo the fun involved. That's where this book comes in. It gets rid of the pressure to stick with ceremonial traditions and motivates you to do.your.own.thing. But of course, it doesn't leave you hanging. It offers amazing alternatives and provides inspiration for aesthetics and the not-so-fun specifics.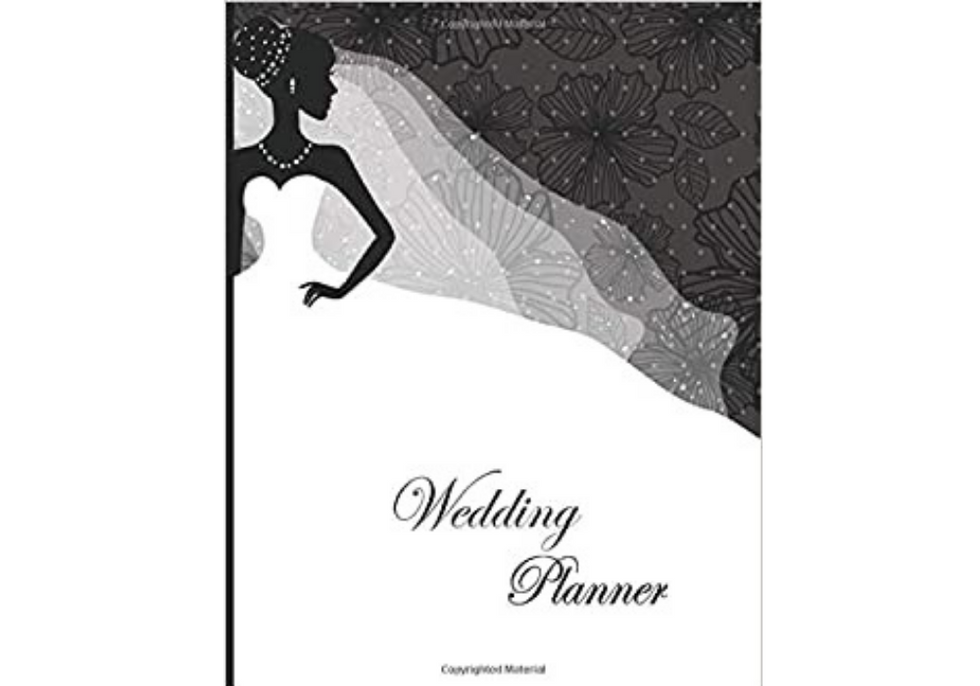 Amazon
It offers much more than just tips for ironing out details of your wedding. It caters to black brides and features motivational quotes for your ceremony. The creators literally thought of everything like a space for reception music playlists. The best part? It can be kept as a keepsake to look back on long after you say "I do."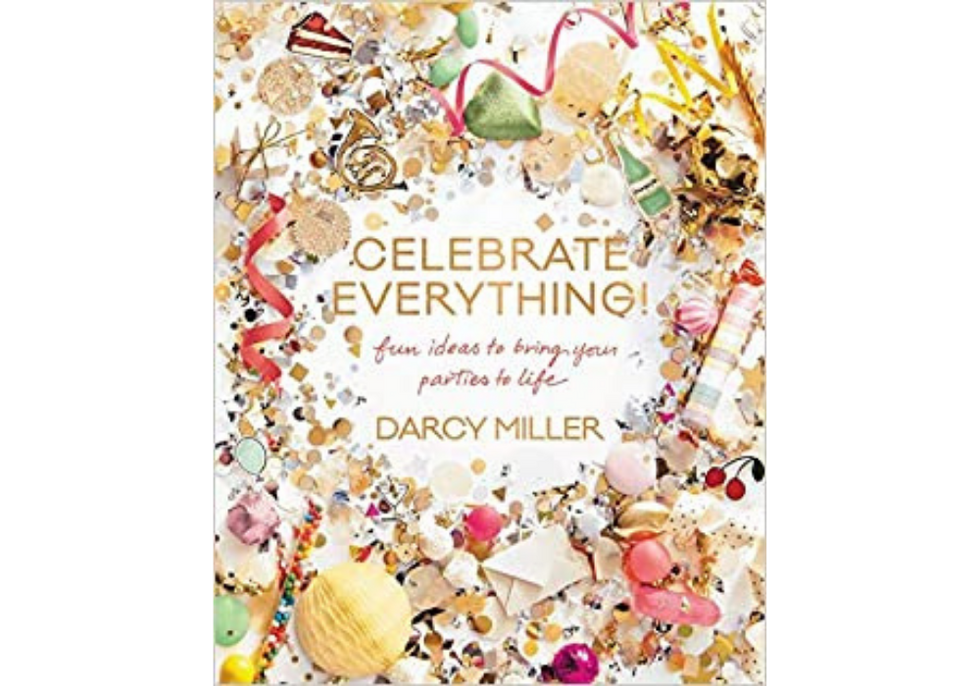 Amazon
This book just screams, "Let's plan a party!" It emphasizes the fun and stress-free factors of planning your big day (and other life celebrations), helping you look back on your wedding with a smile instead of a cringe. What I love about this one is that event planner Darcy Miller threw in D.I.Y. projects and recipes to help make your celebration all your own. She also included expert tips and some of her own inspirations to make your party planning experience a less stressful one.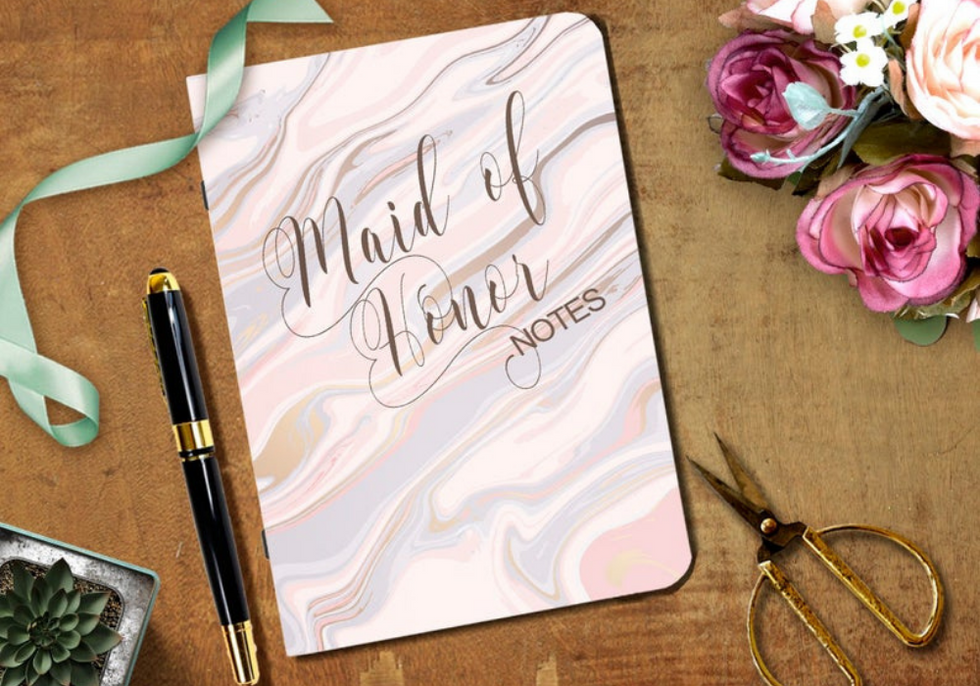 Etsy
The maid of honor potentially has just as many responsibilities, and sometimes more, than the bride herself. So it only makes sense to have a book with her in mind. It's such a unique way to show love and appreciation to the woman who will stand closest to you on your big day. It includes details of the dress she'll wear, her tasks before, during, and after the wedding, as well as a bridal shower checklist and planner. Your maid of honor is a superhero and will certainly be deserving of a cape in the form of this book.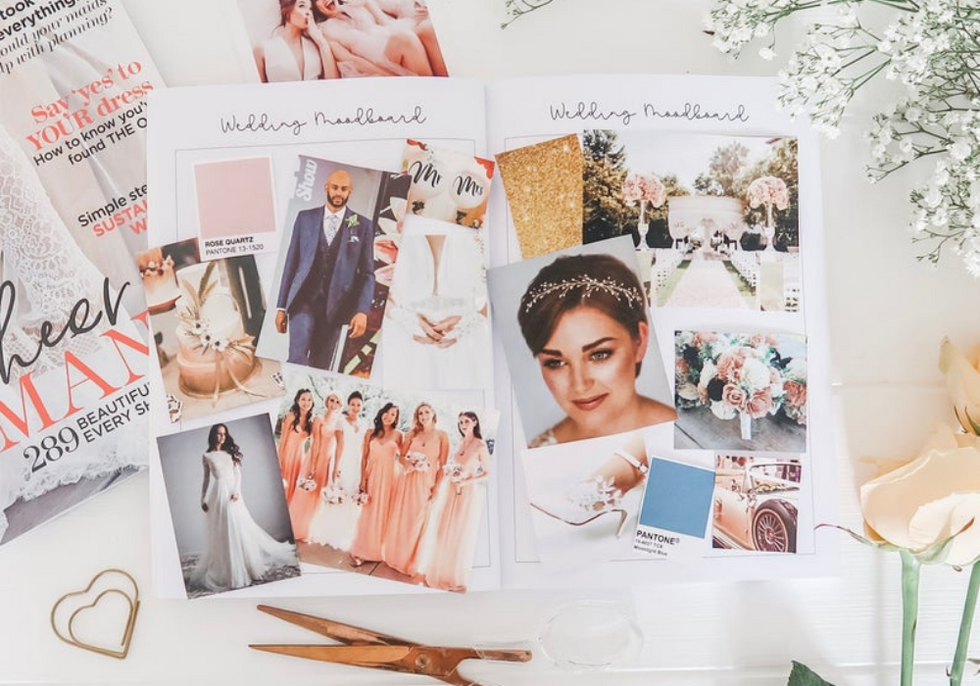 Etsy
For the well-meaning brides who are indecisive at heart, this wedding planning book is for you. The appearance and pages are so inspiring to look at you can't help but want to jump in and execute plans for your big day. It comes with 140 pages of checklists, tips, advice, vision boards, countdowns, and even quizzes to help you make those extra tough choices. You can even personalize it and get your and the groom's name on it to make it extra special. That's what your day is all about, right?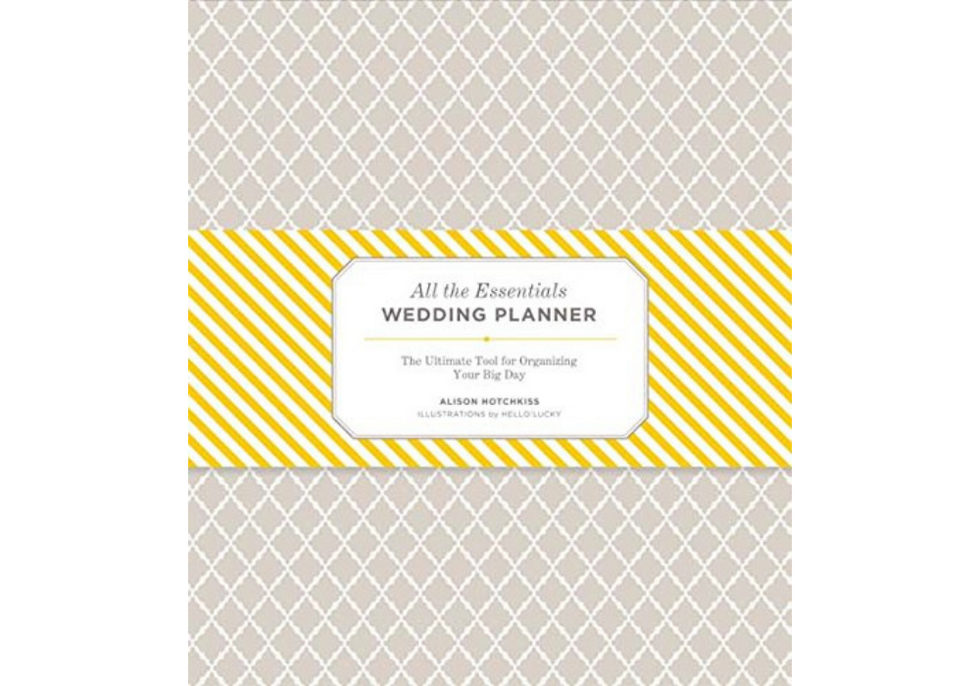 Amazon
Created for the overanalyzing strategic bride (which could be any future wife at any given moment - so don't be ashamed!), this book not only comes with a to-do list but features a calendar to help you stick to deadlines and stay on track. The calendar goes as far as 18 months out for those with longer engagements who are itching to start planning sooner than later. It even includes a detailed budget checklist for expenses like gifts for those in your wedding party and thank-you notes for guests.
Are you a member of our insiders squad? Join us in the xoTribe Members Community today!
Featured image by Shutterstock
Women's History Month continues, and we're getting all the feels for empowerment, sister tribes, and career wins. And within all of that, many of us are seeking a much-needed escape from what's happening the world. (Politics and pandemic, anyone?) Maybe you're trying to get some knowledge to pour into your spiritual and intellectual self. Well, a dive into a great read always does the trick. Here are 10 great books for Black women—written for us, by us—that will definitely spark bigger and better boss moves this year.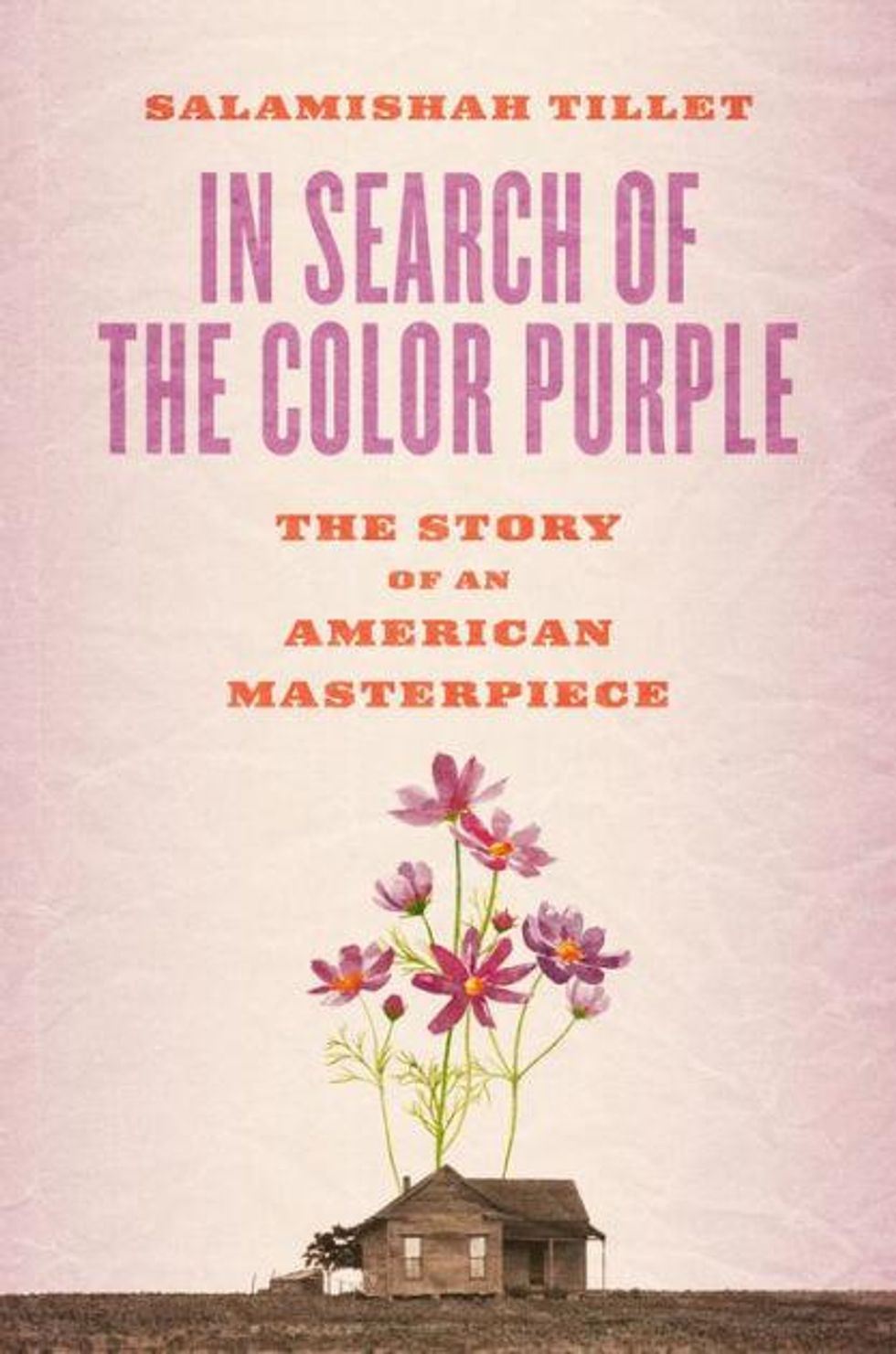 Amazon
Alice Walker's 1983 book The Color Purple is clearly a classic that will remain on top book lists until the end of time. (And the book indeed is better than the film—word to Celie.) Books about the process or journey of things always inspire me when I feel like I've hit a roadblock in completing a project, so this one intrigues. It includes details on Walker's research and interviews with women who were part of the journey in expanding the story's reach including queen boss Oprah herself.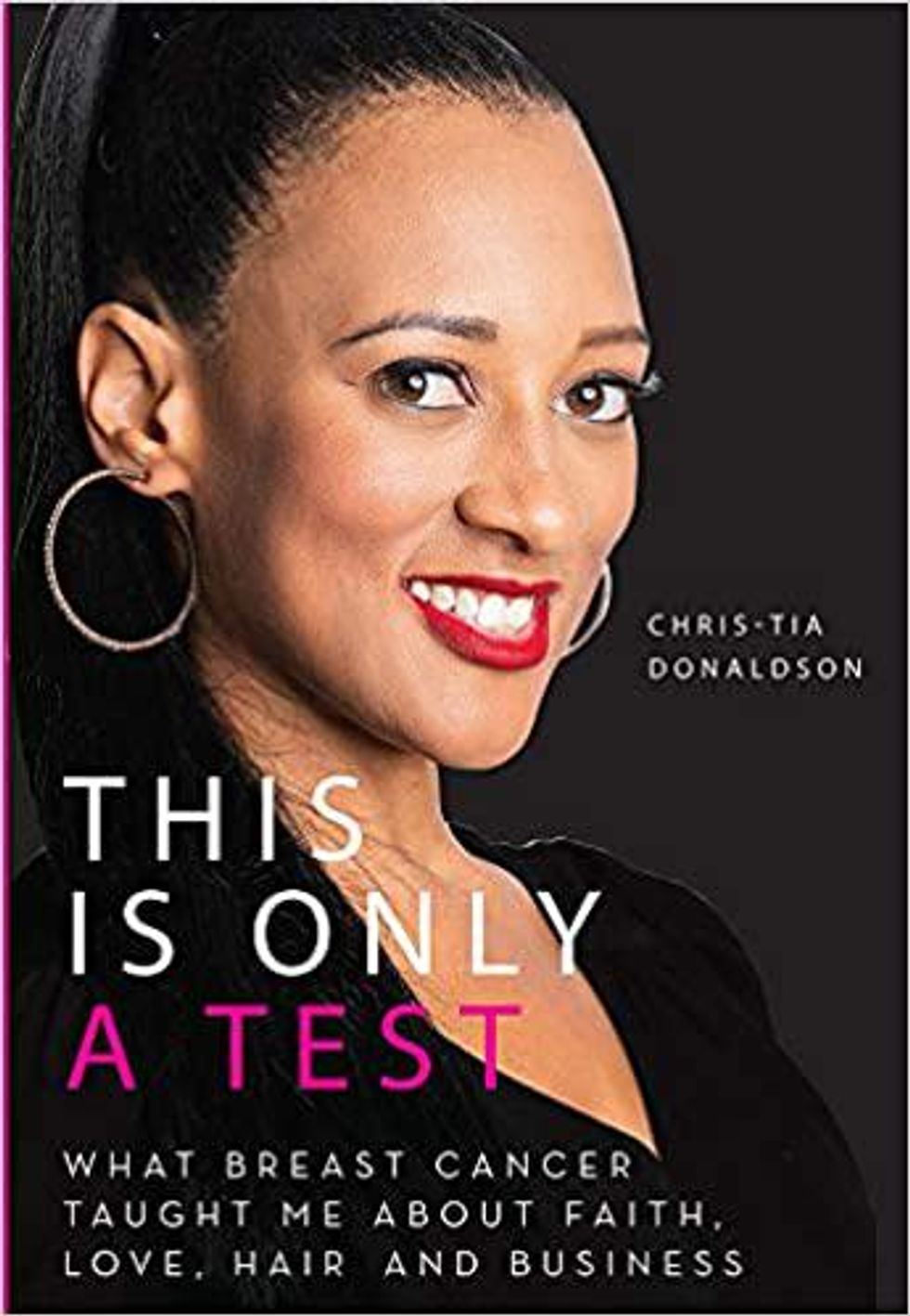 Amazon
Harvard-trained and Detroit-bred, Chris-Tia Donaldson is a survivor in more ways than one. As CEO and founder of haircare line TGIN (Thank God It's Natural), she not only empowers women to take charge of every aspect of their lives including their own version of beauty, she continues to thrive in her lane. This book focuses in on her path in overcoming breast cancer and what the whole ride taught her about faith, love and business.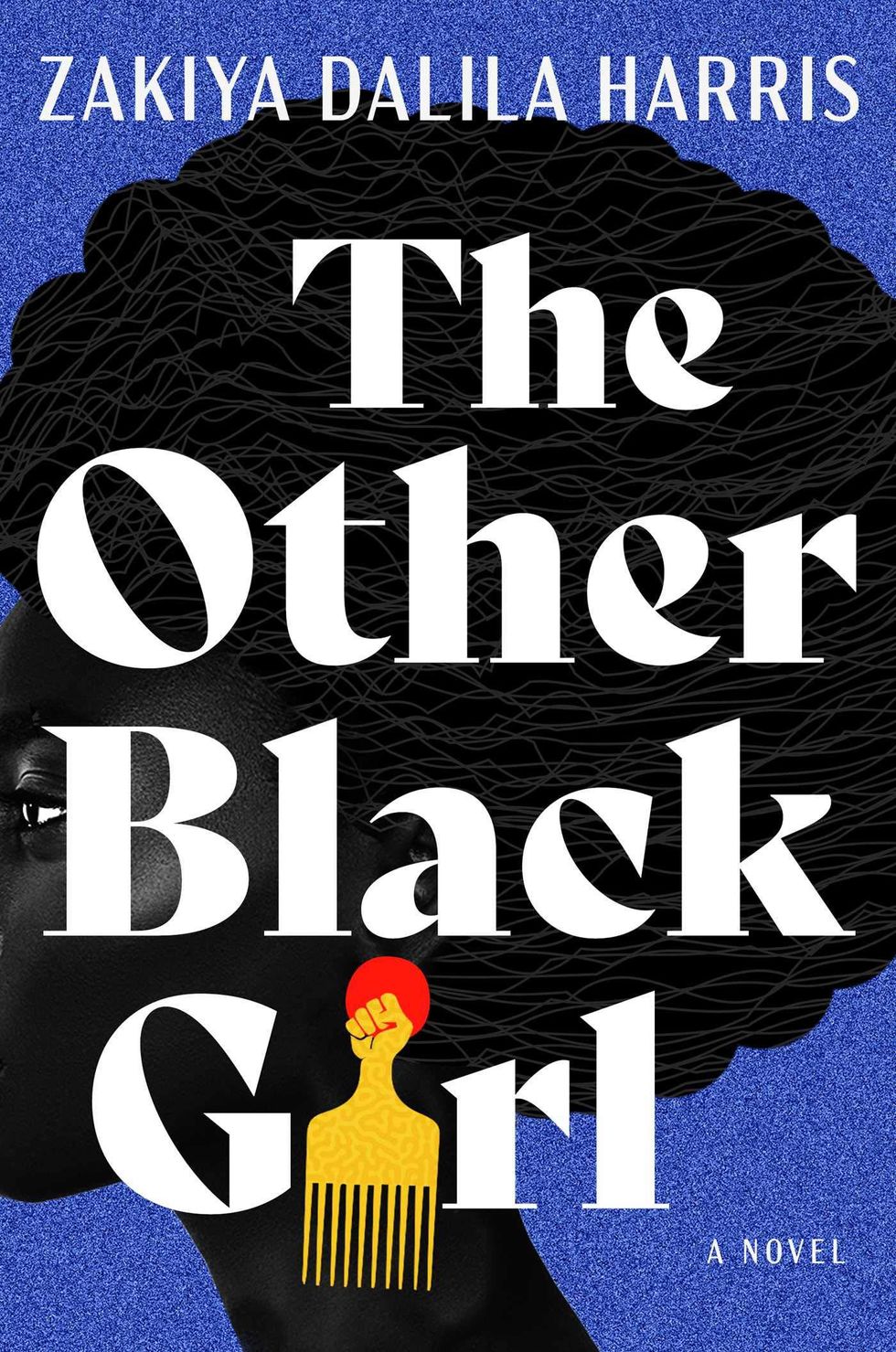 Amazon
This fiction work has awesome themes about finding community when you're the "only one" in a predominately white work environment. It centers on two women who work in New York's publishing world and is written by an editor who's worked in the industry. Micro-aggressions, upward mobility, office politics, and betrayal—it's all there and then some.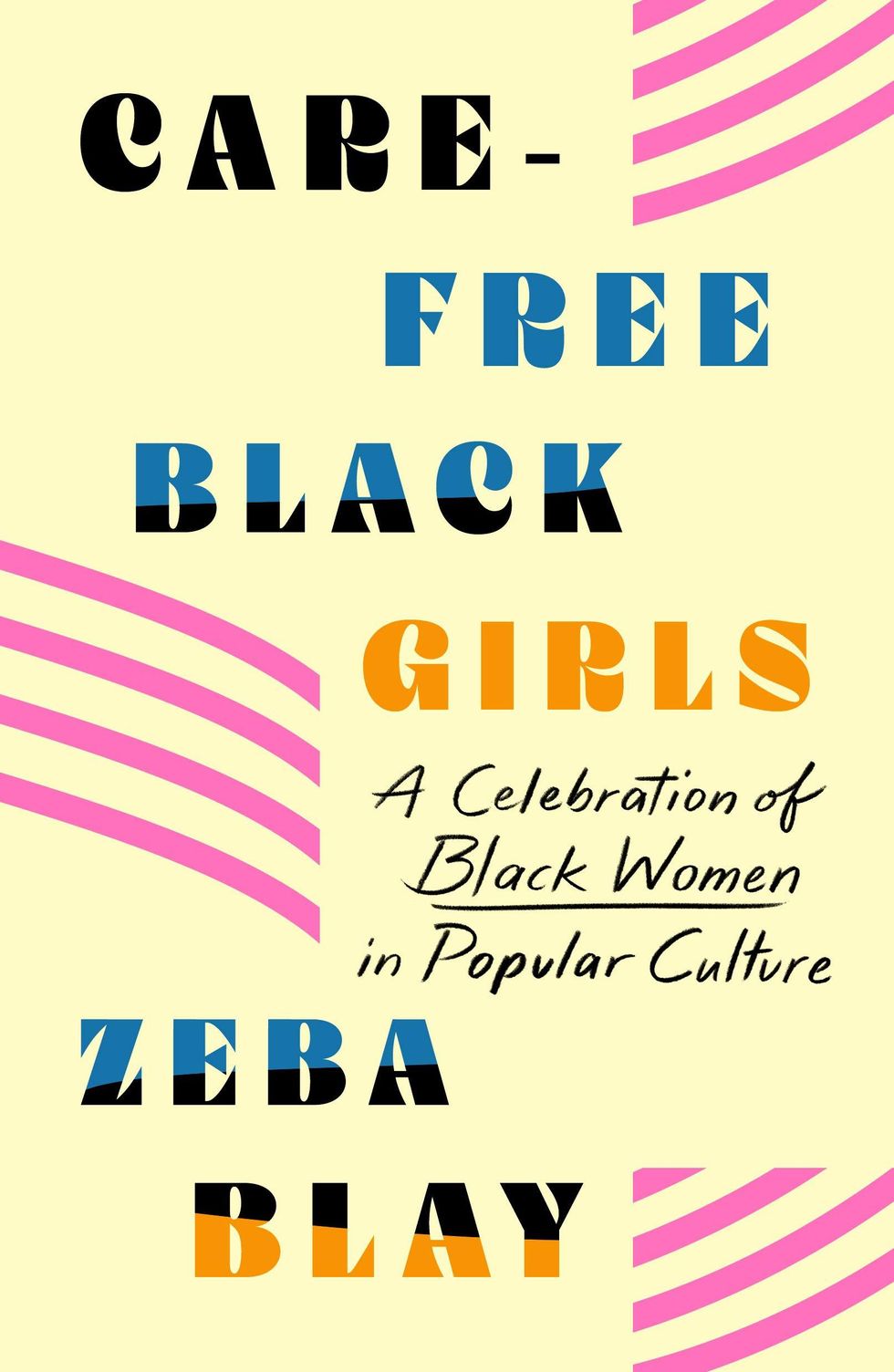 Amazon
Blay is a film and culture writer born in Ghana and based in New York, and she brings the soul and savvy of both to this book. It includes a collection of essays that explore the lives and achievements of our favorite Black women. (Think Janet "Aunt Viv" Hubert, Cardi B, and Josephine Baker). She made the hashtag "carefreeblackgirls" popular on Twitter, and hits on points about misogyny, bigotry and gender stereotypes in this book in a way only Blay can.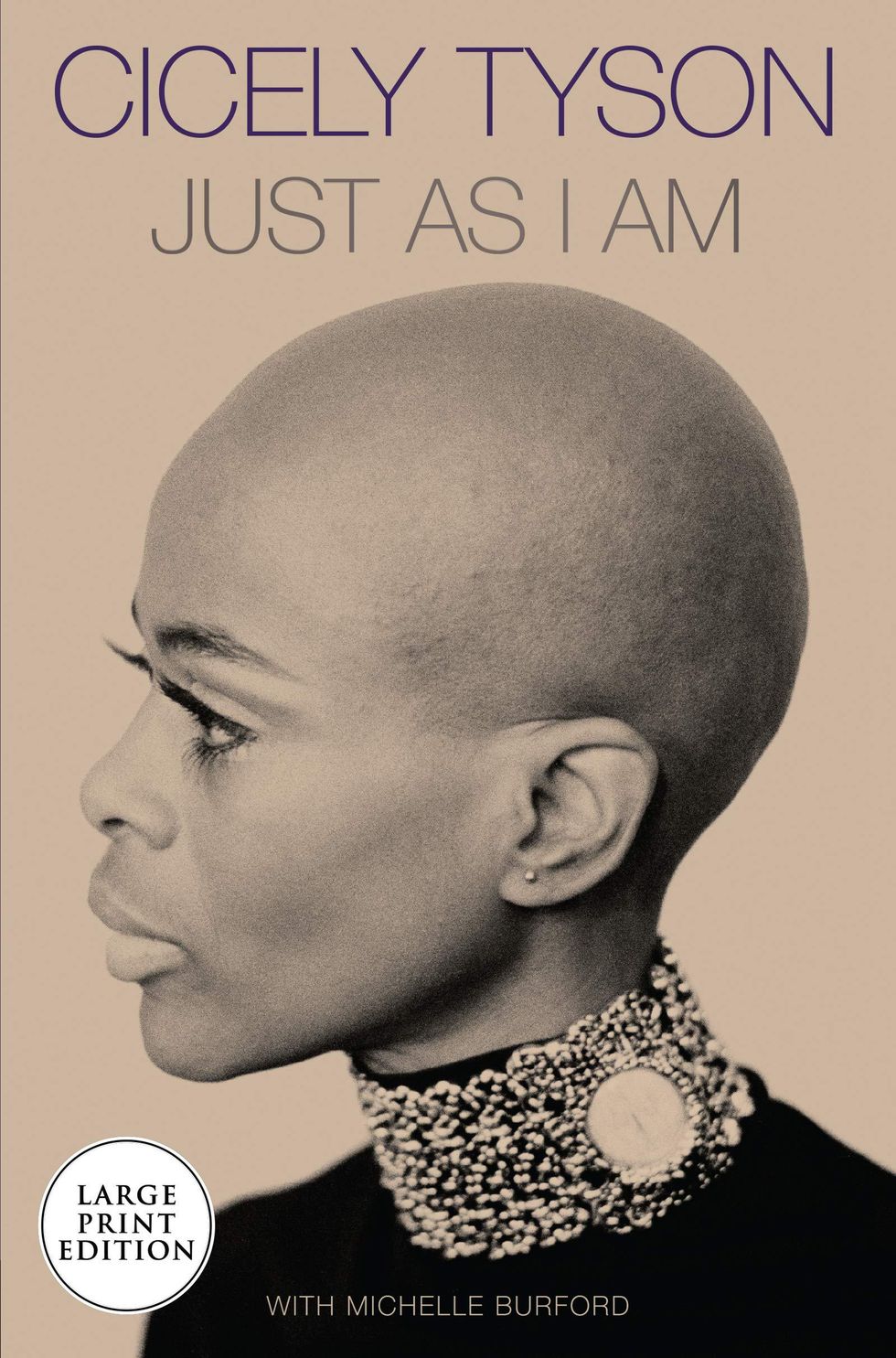 Amazon
A Hollywood legend and icon who lived more than nine decades and actively worked as an actress for six of them, Cicely Tyson definitely has some major jewels to drop about life, confidence, career, and motivation. She talks about how she chooses to say yes to roles, the resilience of Black women, and thriving through major historical moments, from Martin Luther King Jr.'s assassination to former President Barack Obama's inauguration.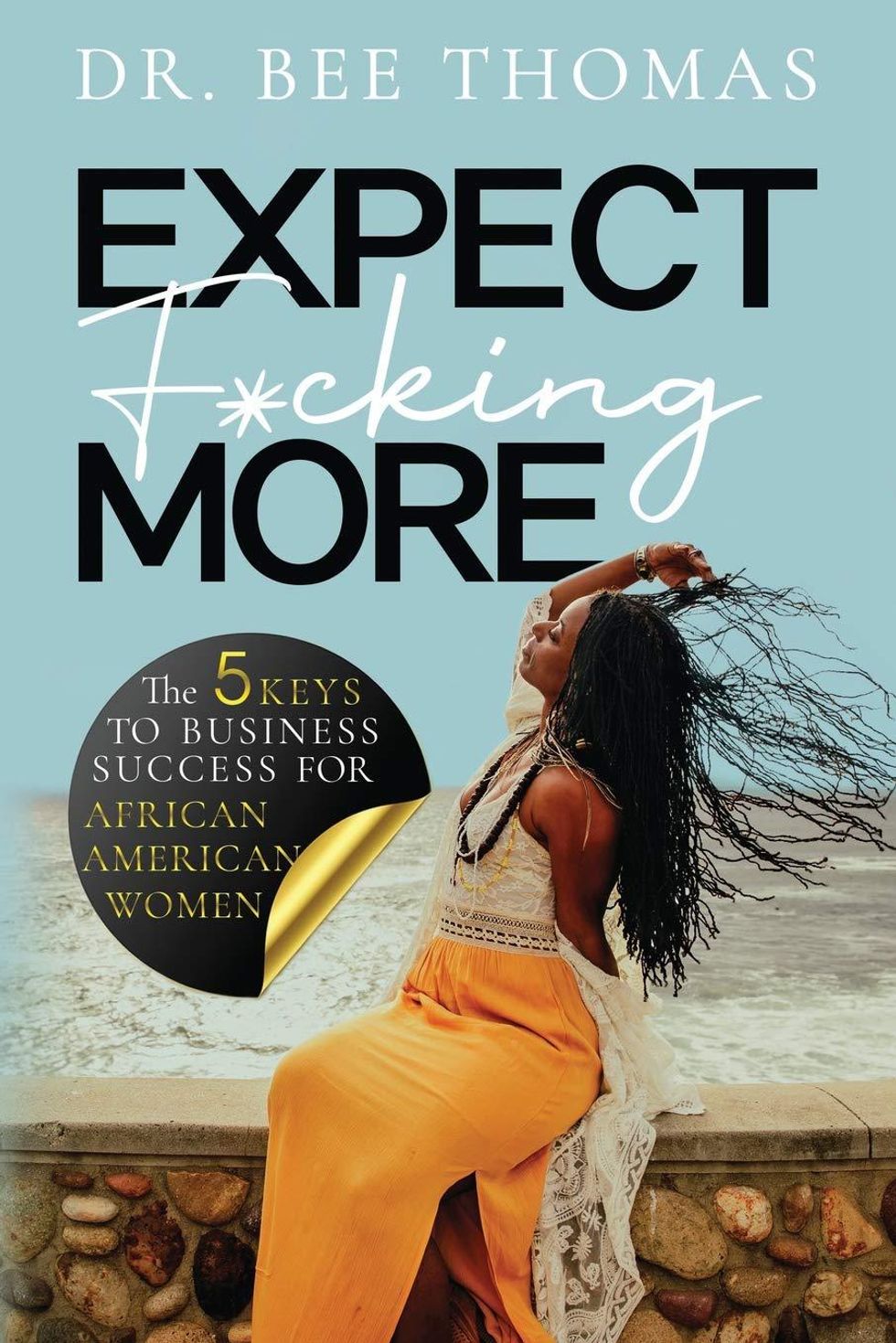 Amazon
What's great about this book is that it offers historical context and background before getting into the business tips. It's good to have research to provide a platform for a plan of action in reaching your business goals. Thomas, an entrepreneur and consultant who has etched a lane in the CBD industry, gives us all the things and more with this one.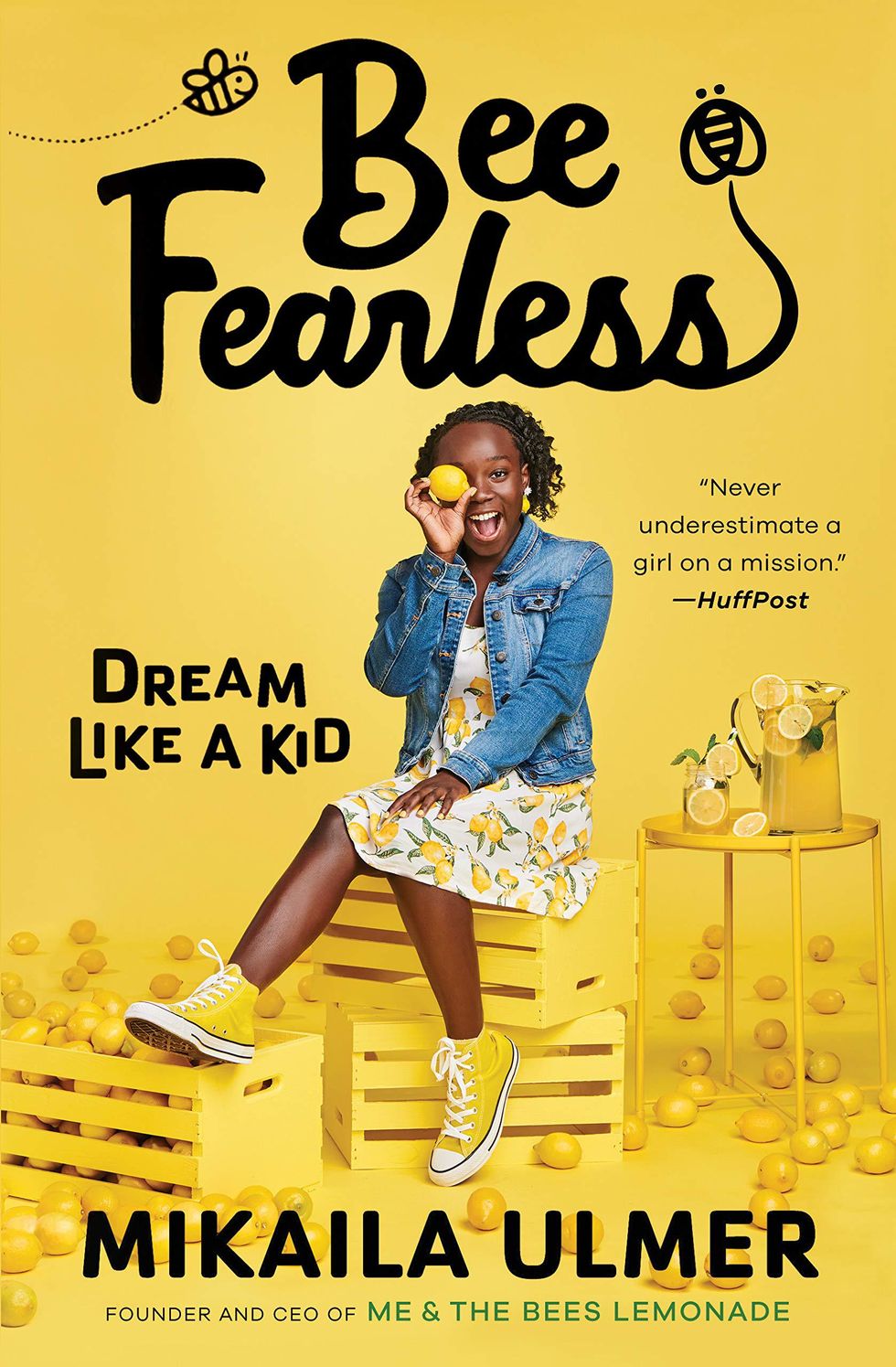 Amazon
She's a teen entrepreneur whose been named among Time magazine's top 30 young business leaders, and her story of turning fear into advocacy and profit can inspire adults and kids alike. Her flaxseed-infused lemonade business started as a way to support bee conservation and has expanded into a multi-million-dollar brand sold in stores nationwide. She even got a deal on Shark Tank as a pre-teen. Whether you're a parent or simply want a story of ingenuity to light a fire in your tail, get into this.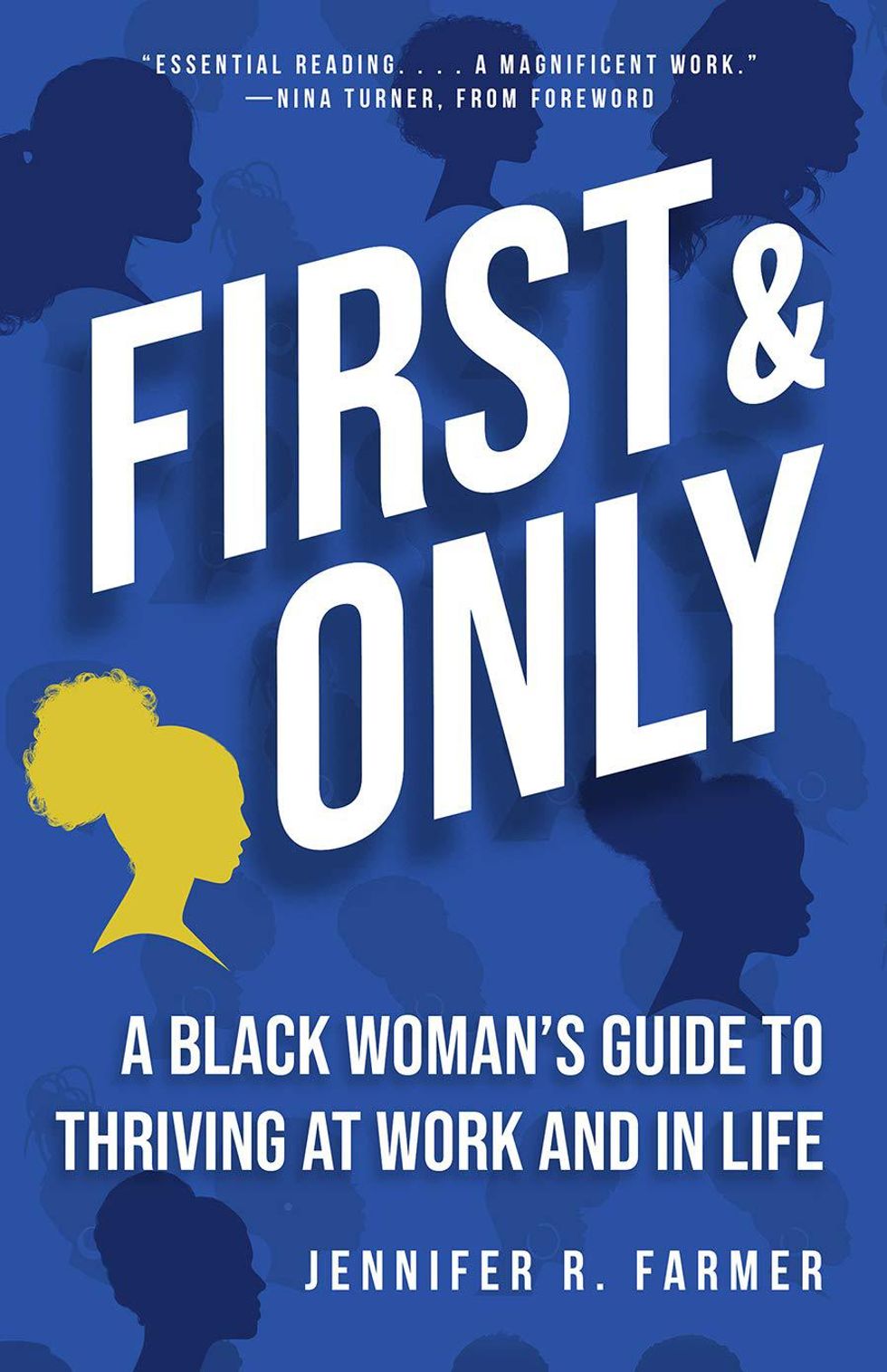 Amazon
A veteran PR professional and strategist, Farmer gives the goods on monetizing what you're good at and owning your talents. She emphasizes that the book is "not about how to get or keep a job," but how to "heal yourself so you can sustain yourself." She takes a holistic approach to coaching one through the journey of overcoming traumas, maintaining hope and finding the courage to sometimes stand alone in embracing one's power.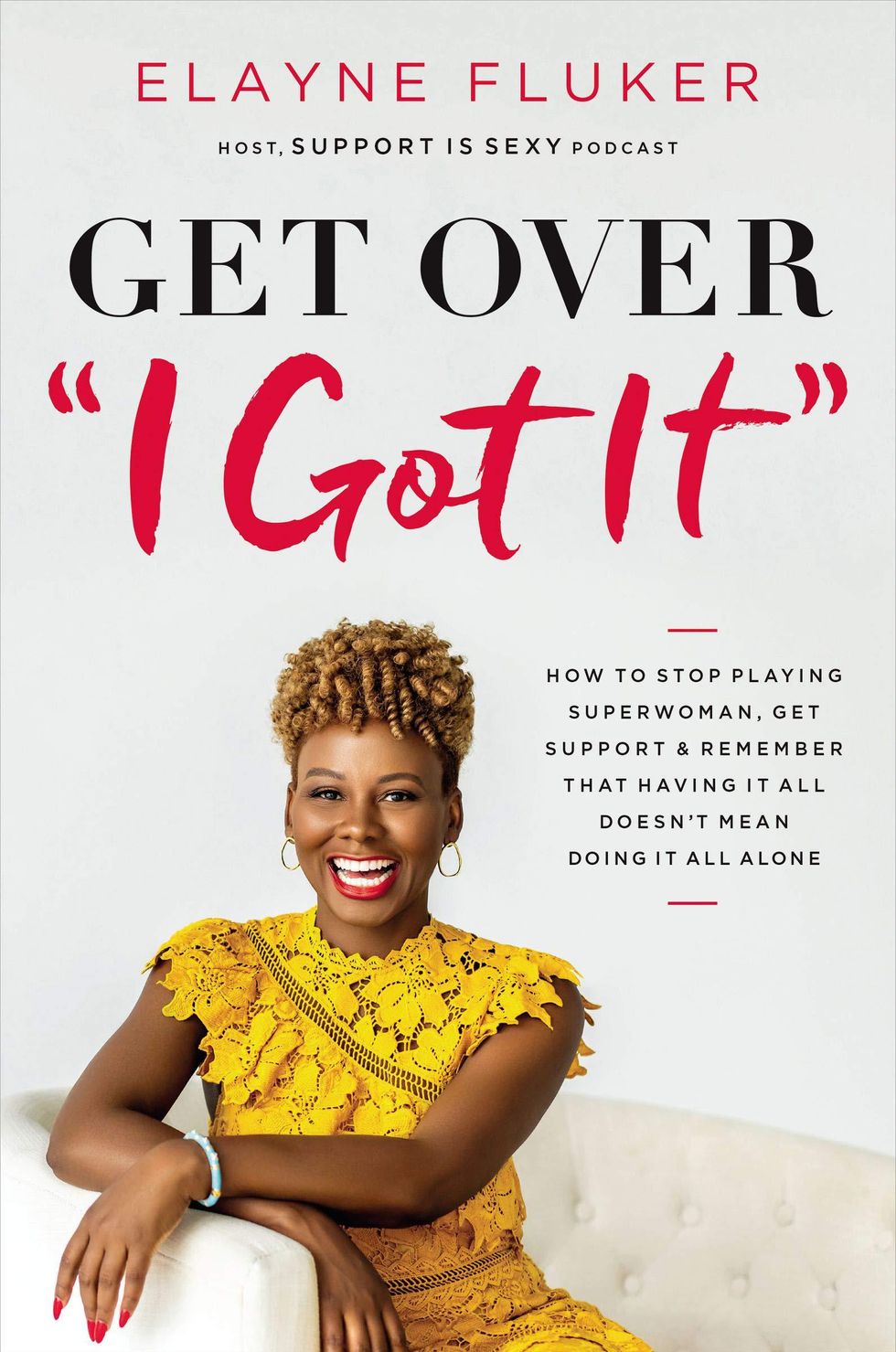 Amazon
Elayne Fluker has been riding for women's empowerment since her days as an editor at some of our favorite publications, from Martha Stewart Living and Conde Nast Digital to Essence and Vibe Vixen. Now as founder and CEO of Chic Rebellion Media, where she hosts the Support is Sexy podcast, highlighting the stories of women entrepreneurs, she continues building her own legacy. Her latest book gets into the nitty-gritty of the isolating superwoman complex many of us struggle with and digs into how to build strong networks of support for long-term success.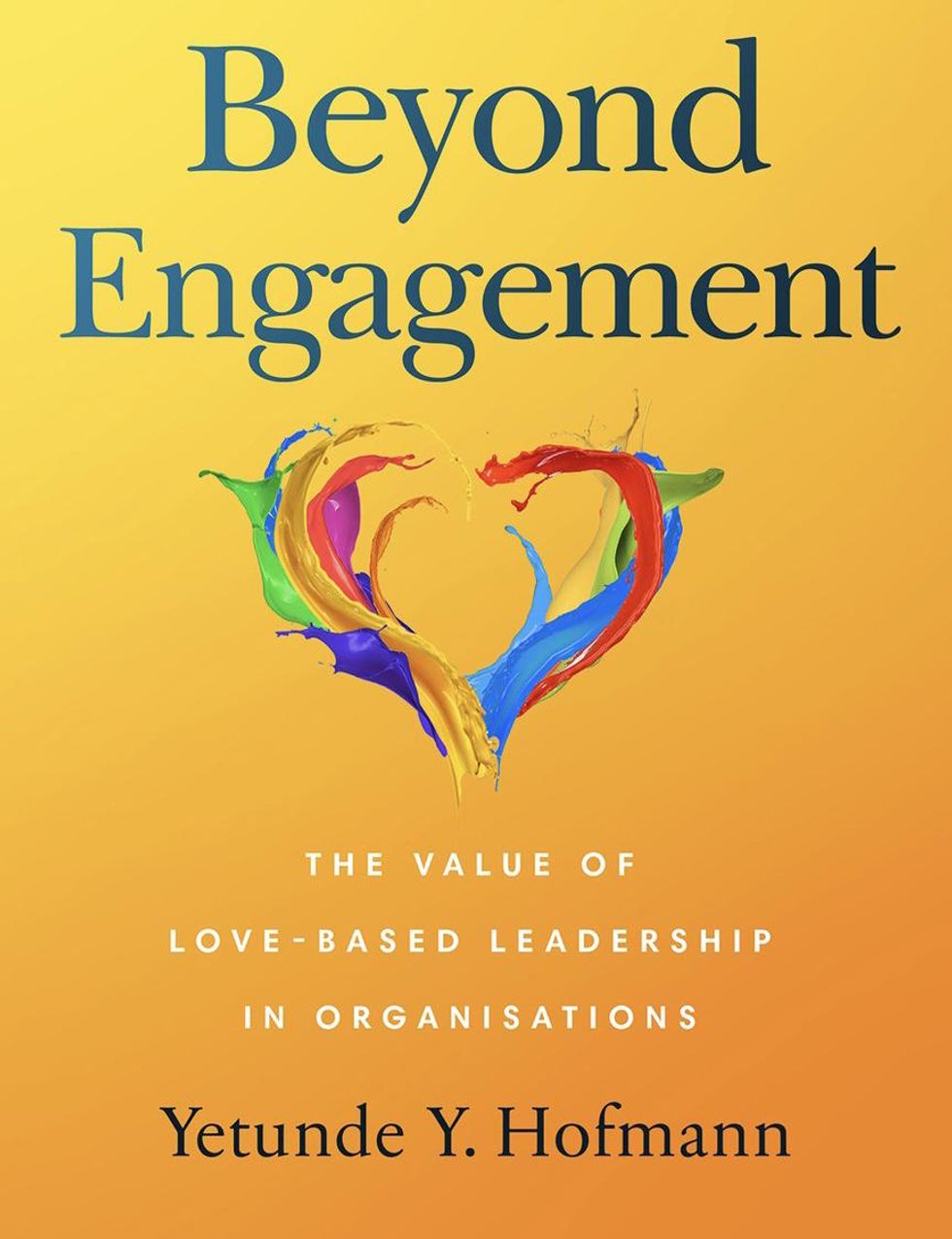 Amazon
Hofmann, a UK-based executive leadership coach, shifts the narrative of business from strictly transactional (aka "What can you do for me, sis?") to heart-based ("What's the intention? What can I do for you?"), a way of connection that many highly successful business women have found to be the key to success. She's all about "living more enjoyably" in all aspects of life, a refreshing retreat from the dog-eat-dog mantras of workplace politics.
Are you a member of our insiders squad? Join us in the xoTribe Members Community today!
Featured image via Shutterstock
I think that we can all agree that 2020 was a rough year for all of us. We lost loved ones, we lost jobs, and we lost the ability to connect with each other in a way that I hope we never take for granted ever again. I think we can all also agree that even though it is difficult, ultimately we understand the reasoning behind keeping our distance from each other. But what about children who are not quite old enough to understand yet who are old enough to feel the effects of this pandemic? It's not easy explaining to a six-year-old why they have to wear a mask, why they can't go to school, why they can't see family, or why they can't play with their friends. But parents everywhere have had to do just that.
Young kids also don't understand the other pandemic that we have been fighting long before we even heard of COVID-19 and that is racial injustice. Every day I hear of parents having to explain racism to their young black and brown kids and honestly it breaks my heart.
So, while children everywhere still have to deal with COVID-19 a little longer and kids are still watching adults fight the good fight against racism, it's equally important that our black and brown kids still feel and experience joy. As parents, grandparents, aunts, uncles, and teachers, it is our job to encourage that joy any chance we get. One of my favorite ways to experience joy as a young child was by reading. It was and still is a beautiful escape. Not to mention reading encourages the one thing that our black and brown children need, and that is more joy. Below are seven children's books that encourage black joy.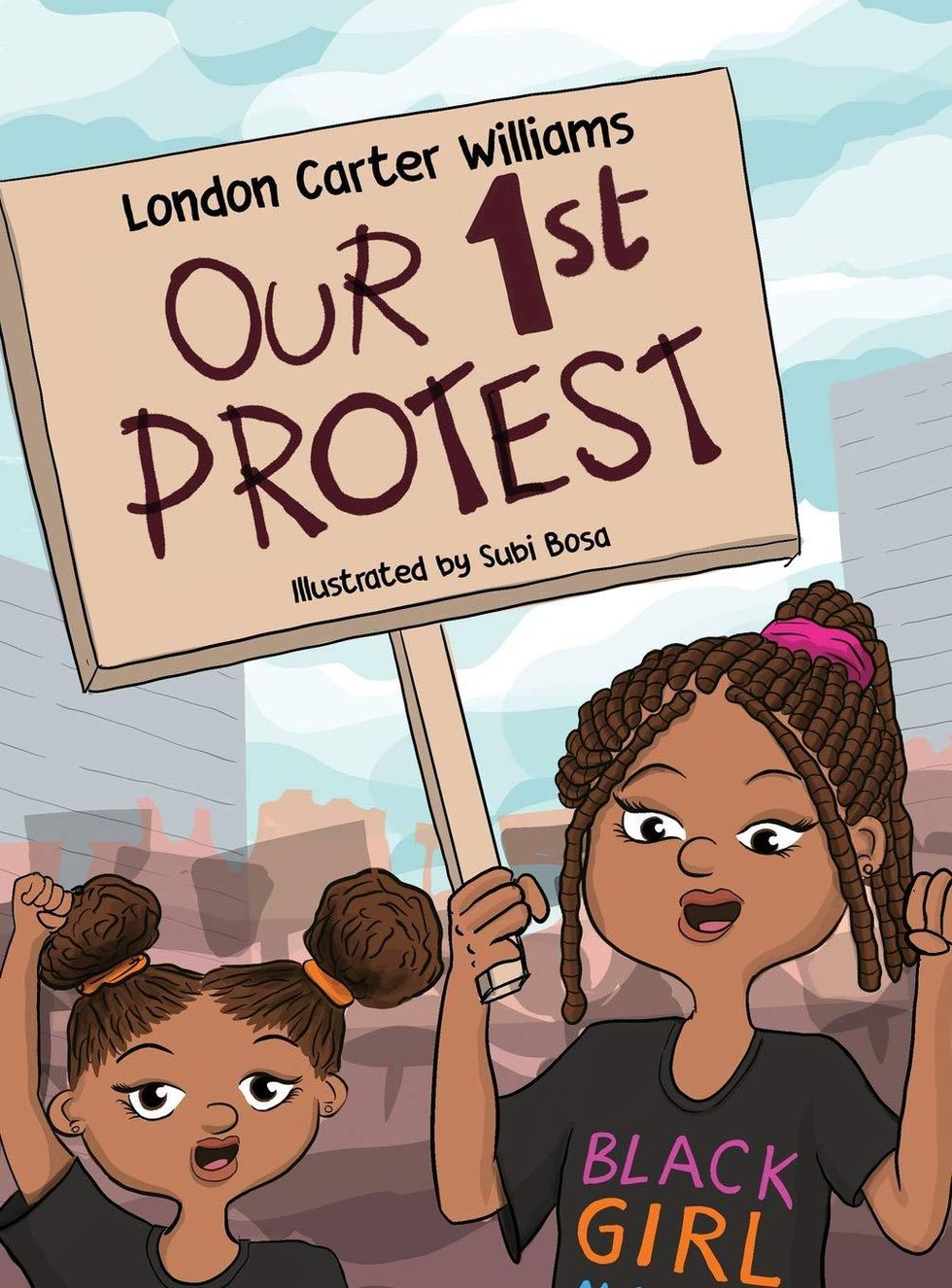 Amazon
London, an eleven-year-old girl, attended a protest with her mom and younger sister and decided to write a book about her experience. Yes, you read that right eleven-year-old London is the author of this amazing book. In this book, London takes readers inside her first protest as she and her family march for equal rights.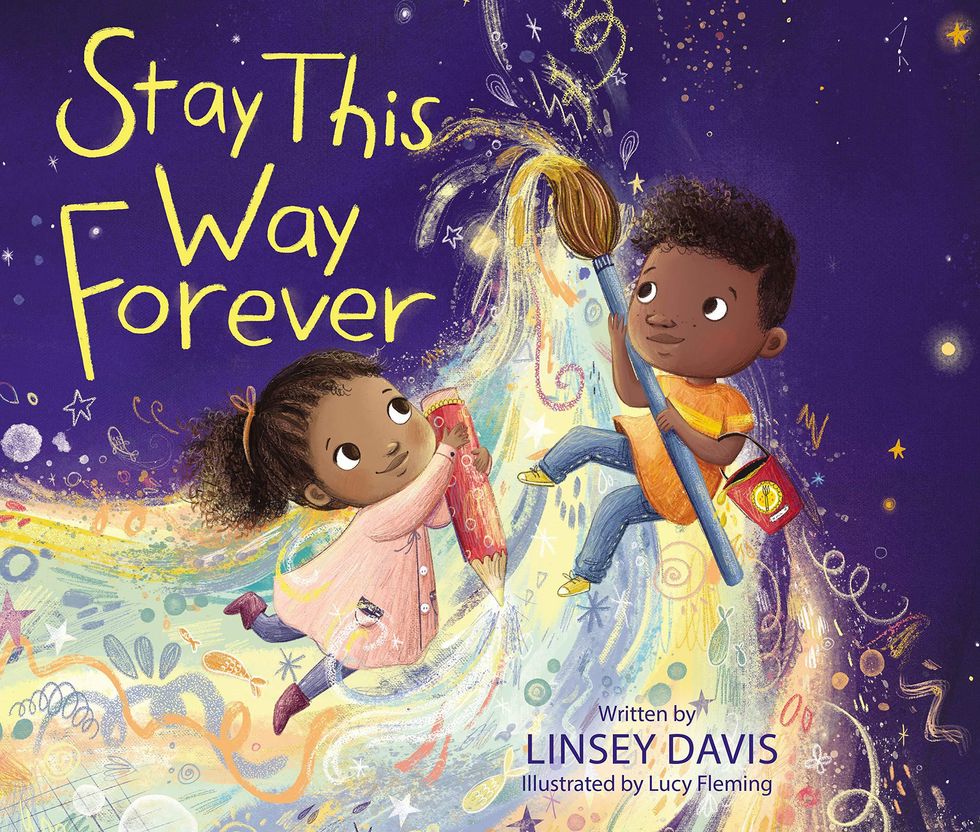 Amazon
This book was created by Linsey Davis so that children everywhere will know just how special they are. Stay This Way Forever is a book that inspires young children to celebrate their own special and unique qualities.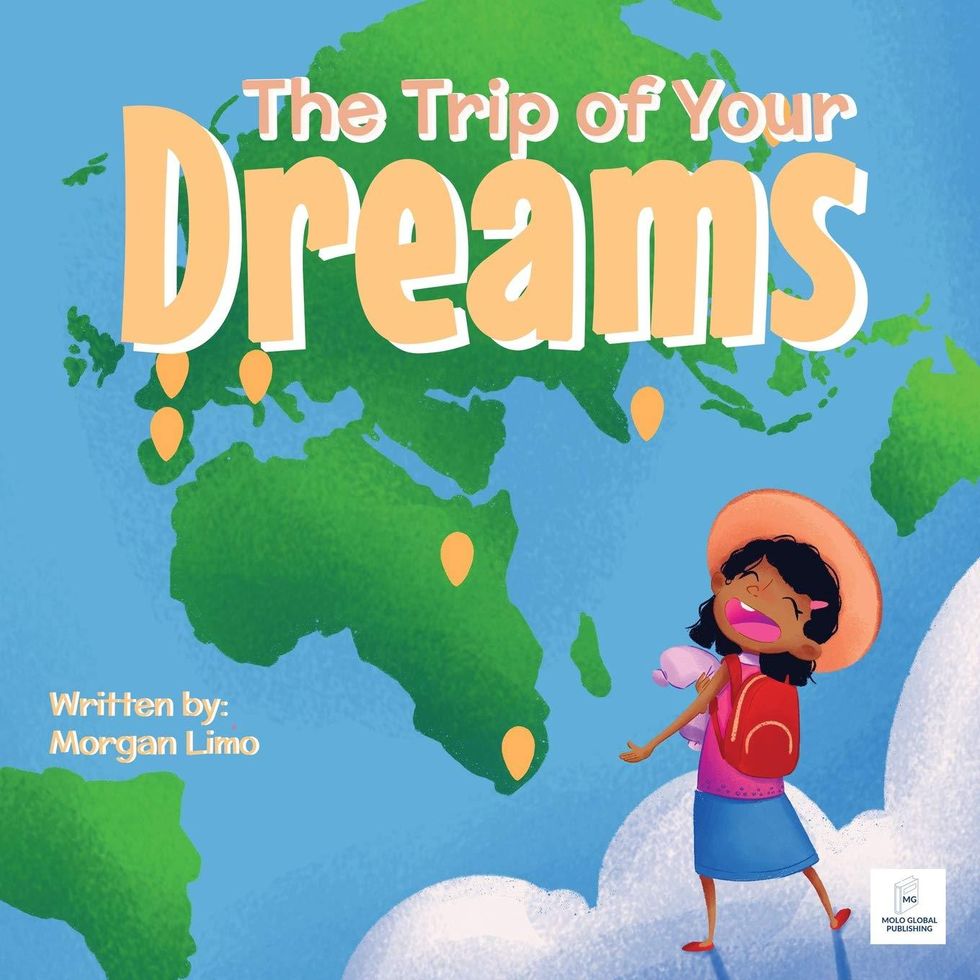 Amazon
In this magical book, readers get to follow a young girl on an adventure all over the world. In The Trip of Your Dreams, a young girl dreams of the perfect trip and travels all over the world using her imagination.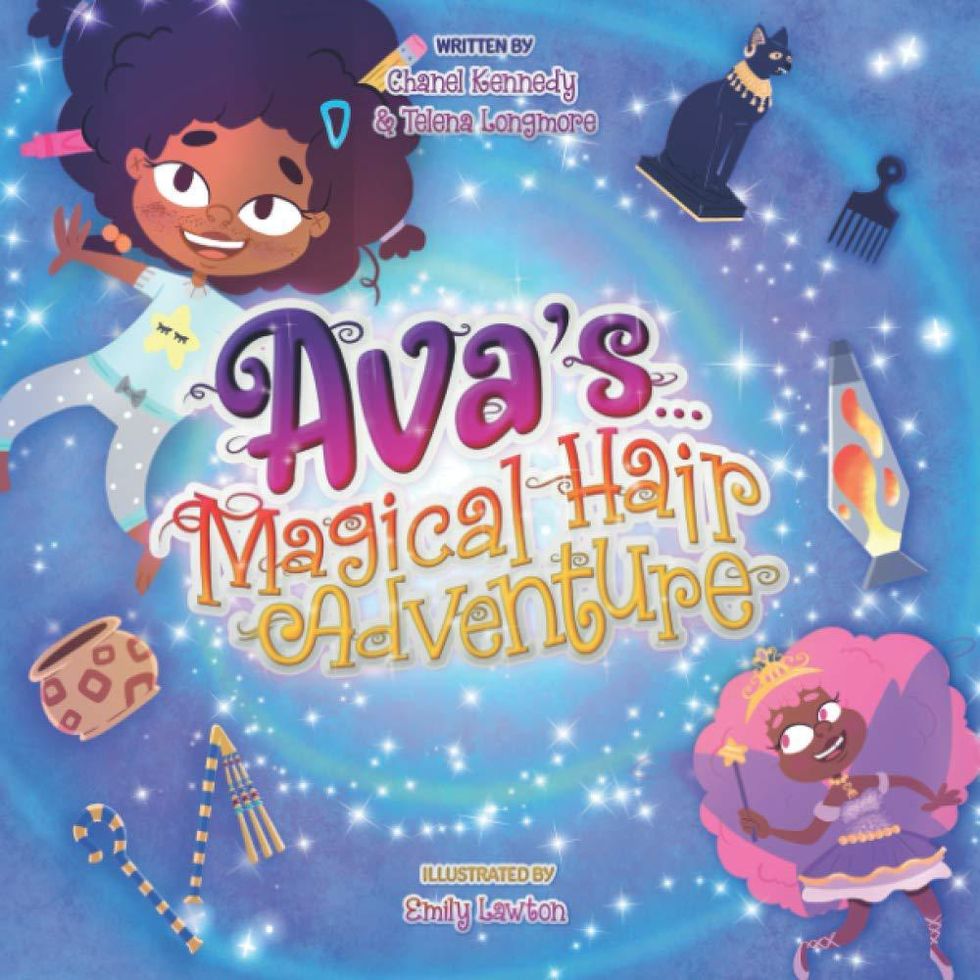 Amazon
In this book, Ava's Hairy Godmother takes her on a magical adventure. Together, the two explore history and Ava is taught the beauty behind her hair.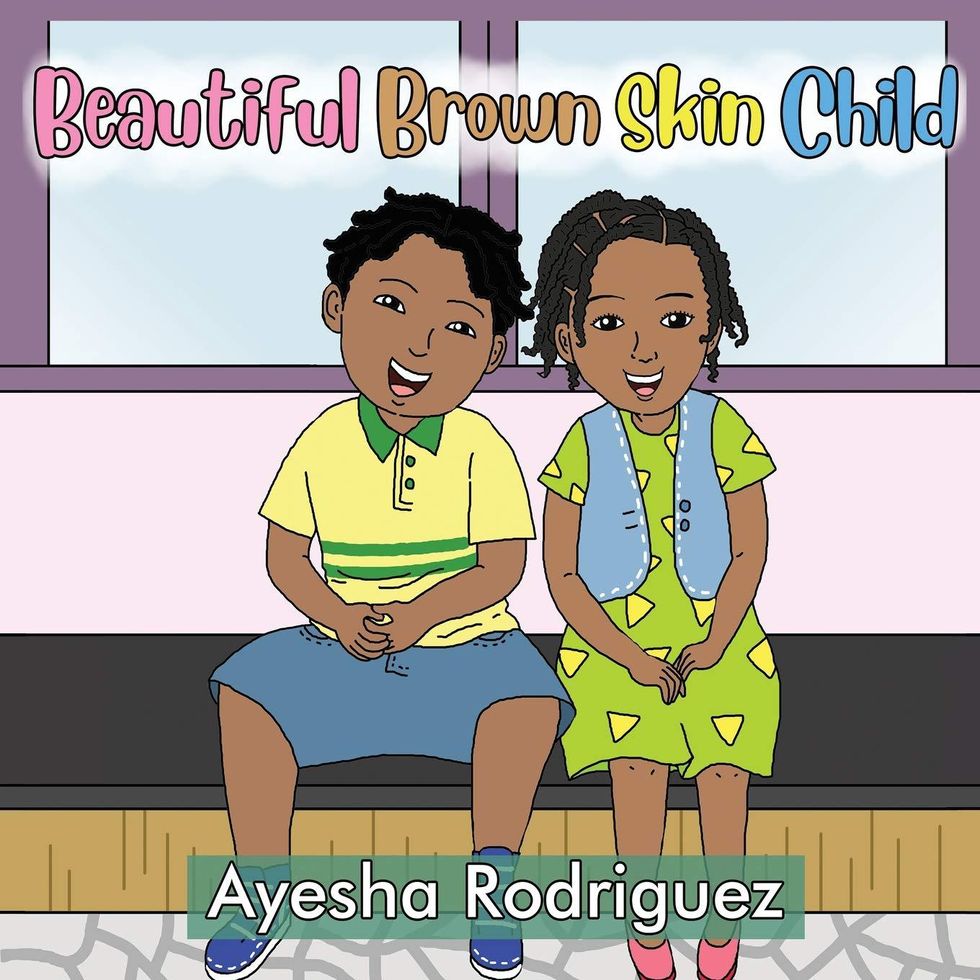 Amazon
Beautiful Brown Skin Child is a book that expresses love and admiration for brown skin children. The book is filled with powerful and beautiful messages and affirmations that every black child needs to hear.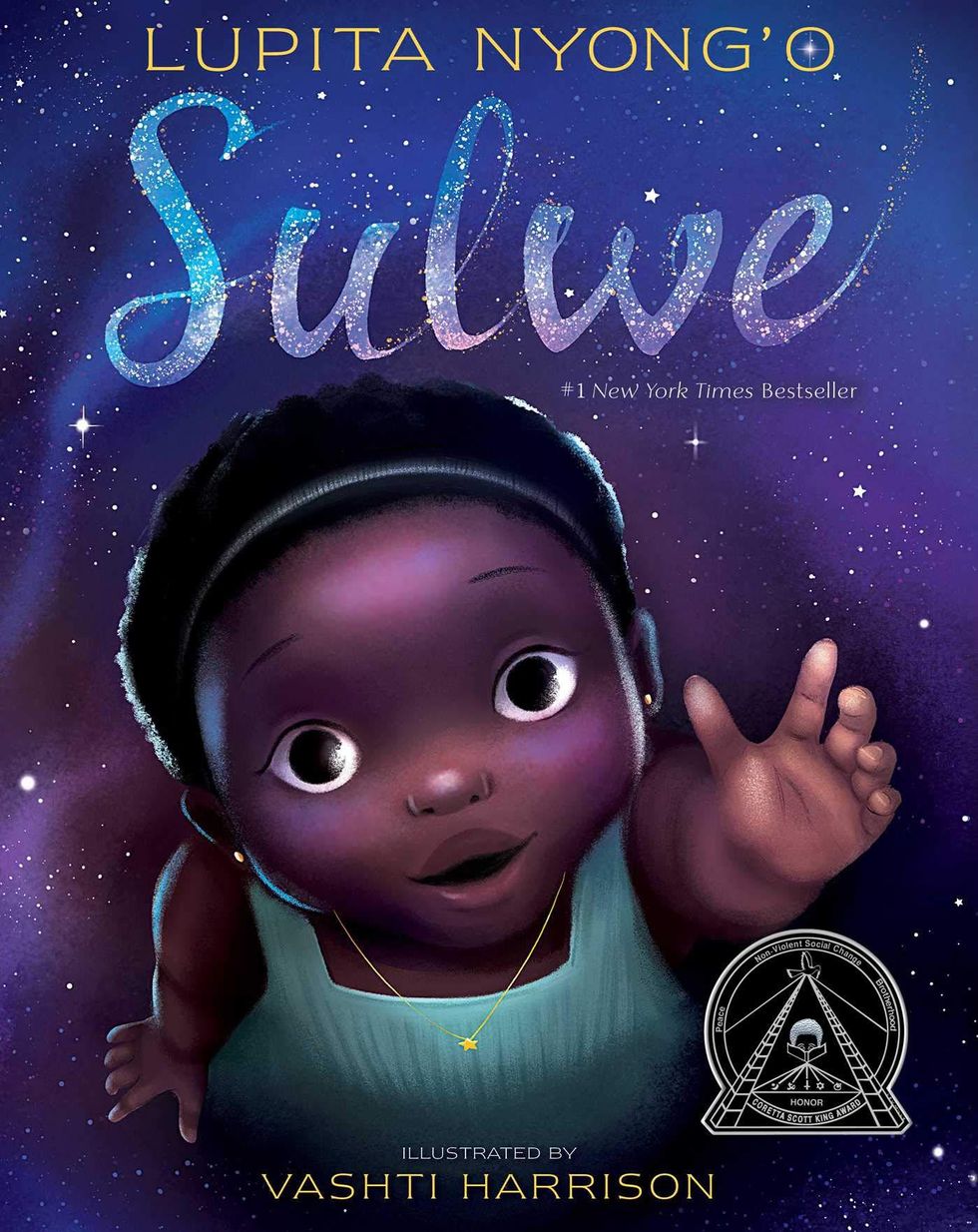 Amazon
Sulwefollows the story of a young black girl who wishes that her dark skin was lighter. This story sends a message of self-love and self-acceptance.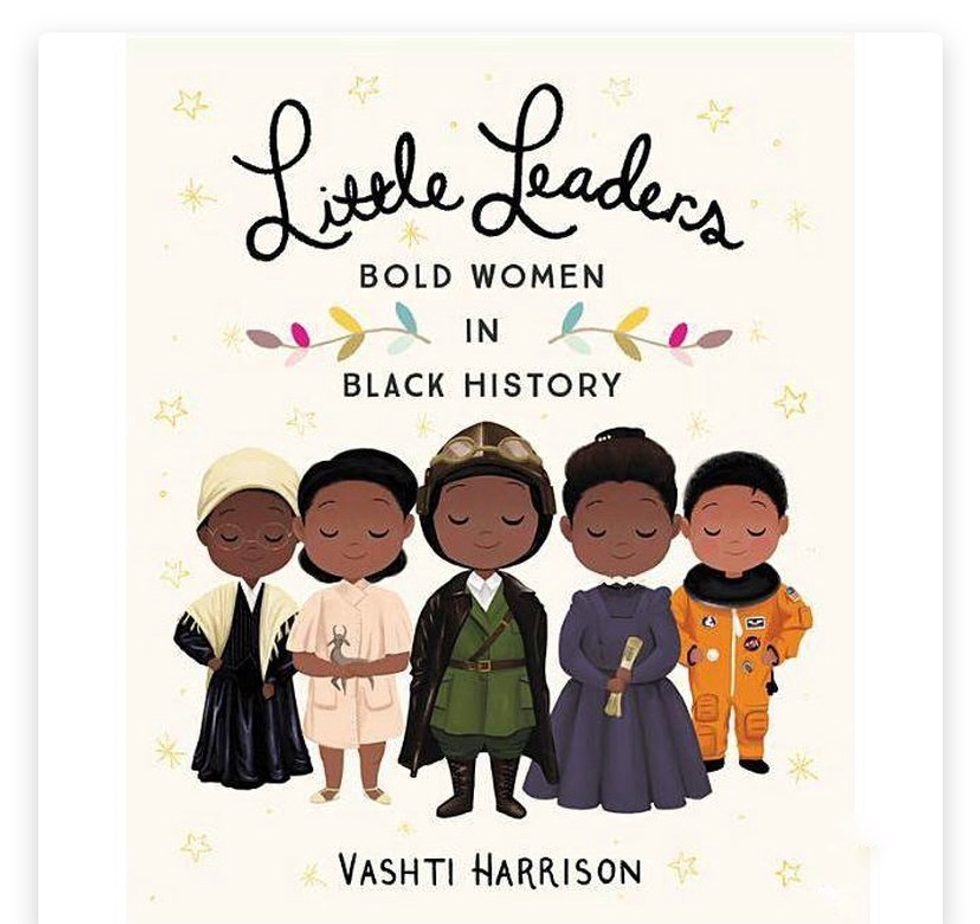 Target
This book is the ultimate book of black girl magic. Little Leaders is a collection of short bios of black women that have broken boundaries and accomplished the unthinkable. Young black girls that read this book will find heroes that look just like them.
Featured image by Shutterstock
As much as we all love a good Netflix binge, diving into a great book never gets old. Many of us are stuck dealing with the unique issues that come with managing a remote team, trying to virtually impress a boss who holds the keys to your job's future, conducting meetings while needy kids, pets, (and even hubbies) play the background, and doing magic with bank accounts that are literally on their last legs.
Sis, we all need to take a moment of silence and get our read on. Here are 10 career advancement, job hunting, leadership and motivational books to help you tap into a bit of calm and upgrade your boss moves, one step at a time.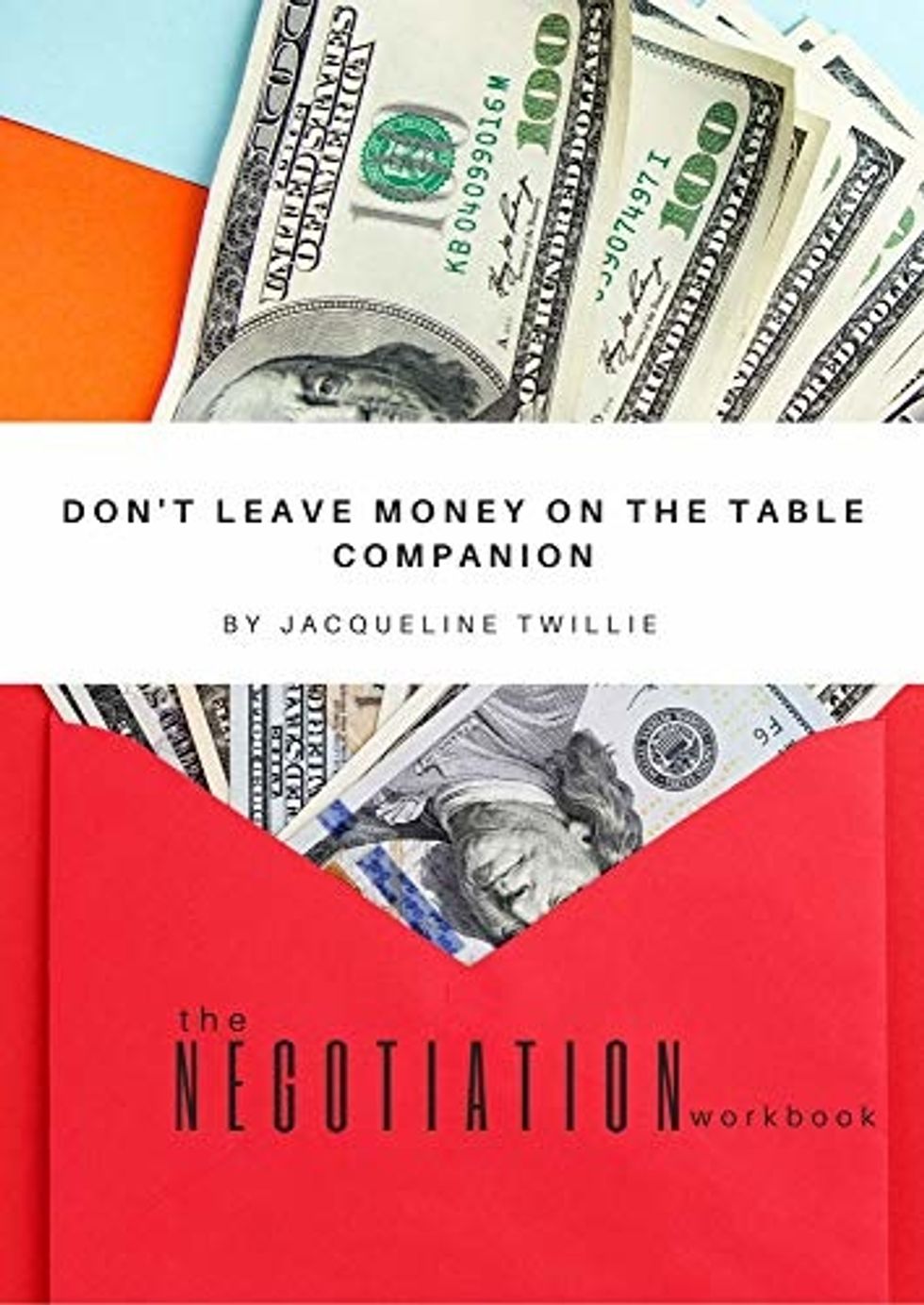 The Negotiation Workbook: Don't Leave Money on the Table by Jacqueline Twillie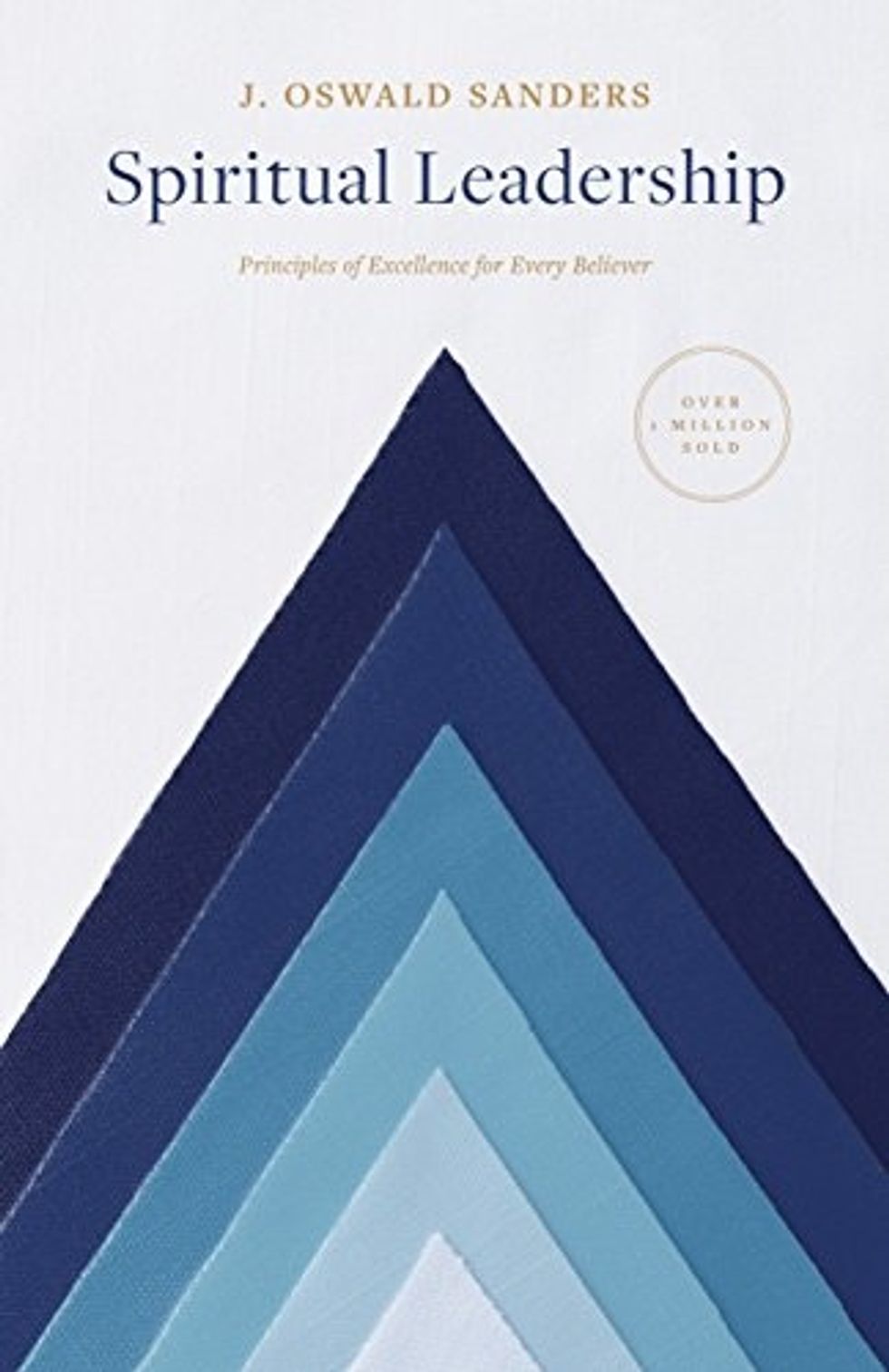 Spiritual Leadership: Principles of Excellence for Every Believer by J. Oswald Sanders
Whether you're a person of Christian faith or not, the insights in this book on servant leadership are amazing and can apply to any industry. This read breaks down the foundational aspects of leadership that many successful people embody---faith-based or not---and it's an easy read where you can reflect via questions at the end of each chapter.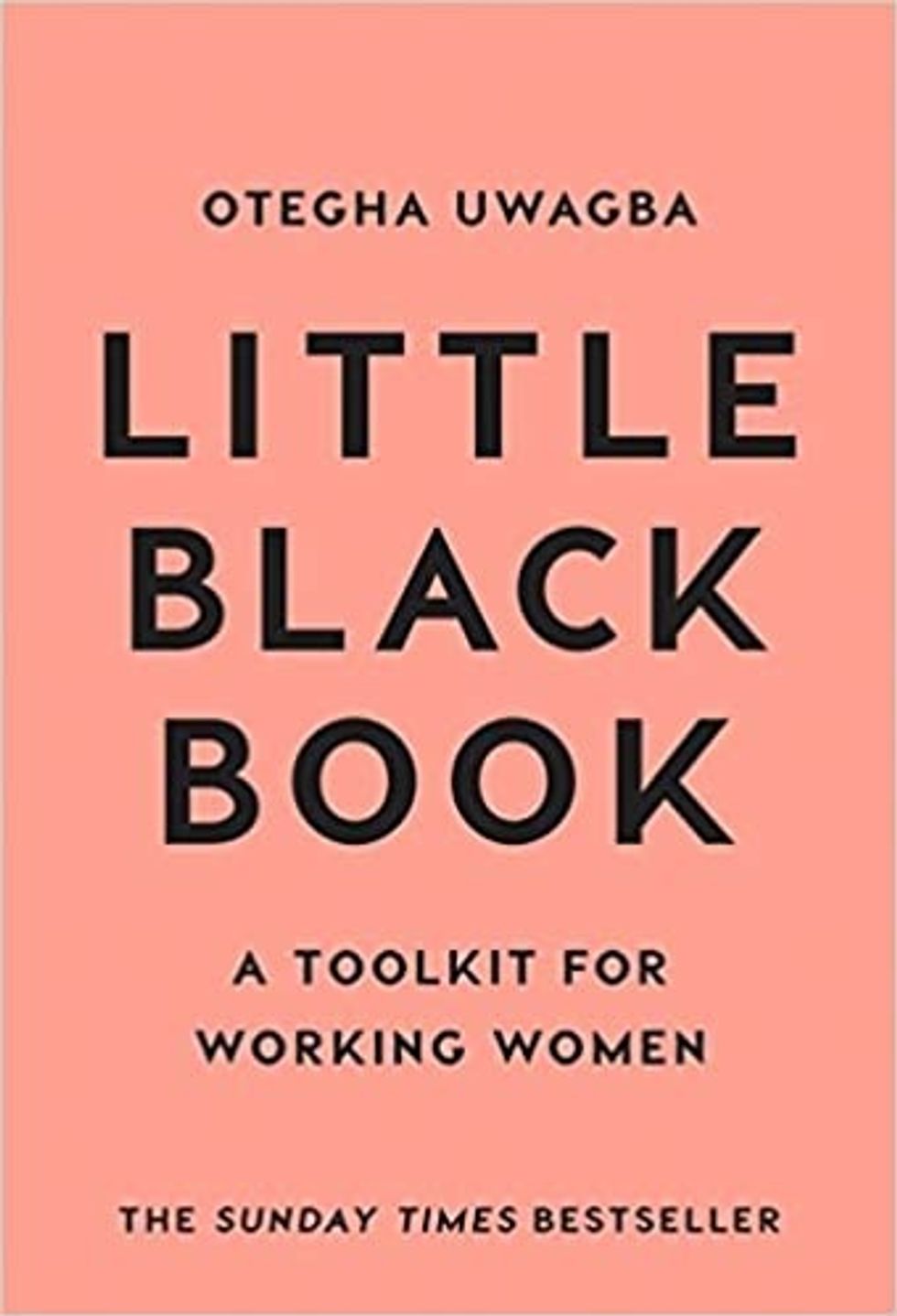 Little Black Book: A Toolkit for Working Women by Otegha Uwagba
The great thing about this book is it includes direct, no-nonsense tone of advice on subjects including productivity, time management, creativity processes, and entrepreneurship. It's basic, foundational insights packaged very conveniently in a read that can easily be completed on a road trip or while waiting for your last load of laundry to finish.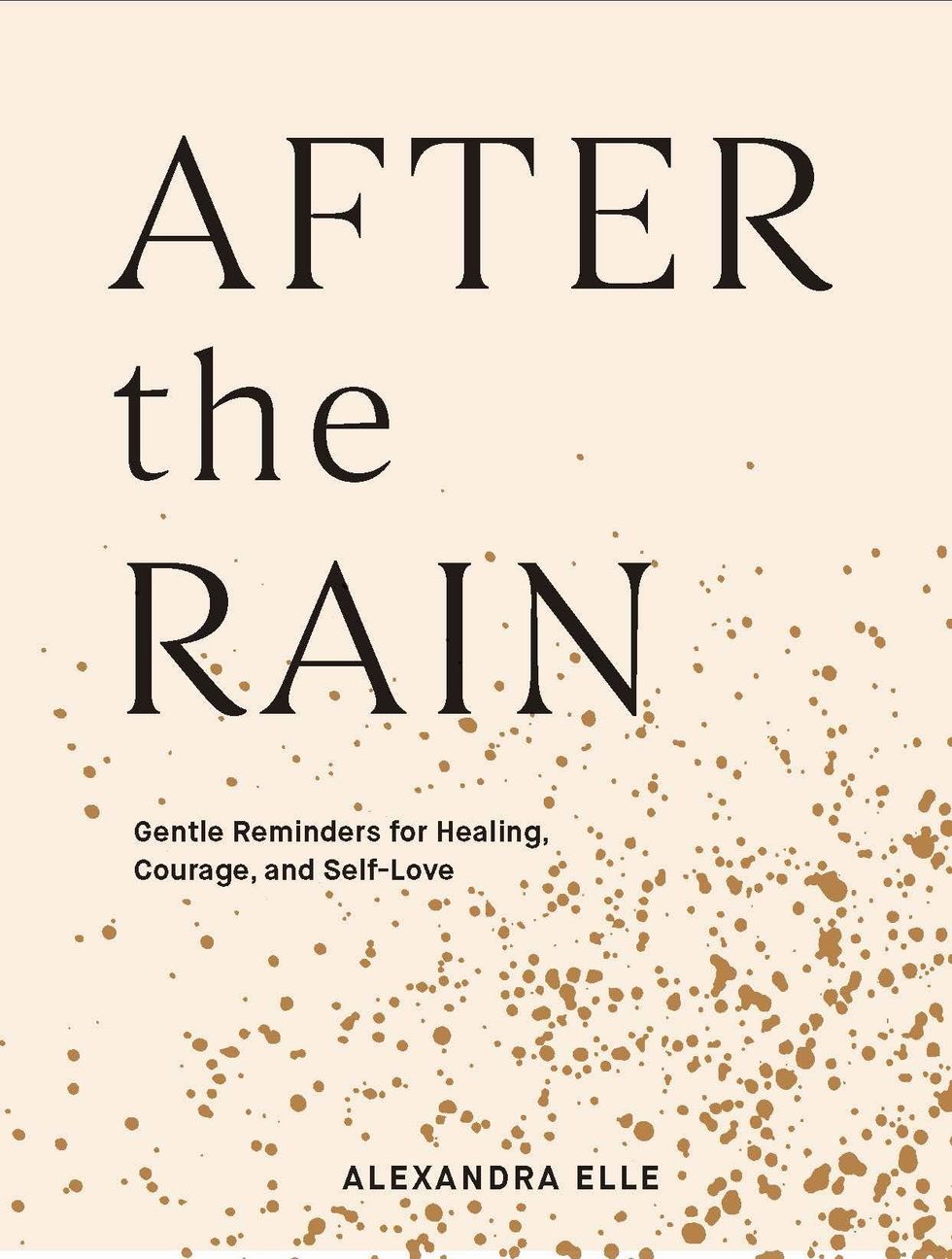 After the Rain: Gentle Reminders for Healing, Courage, and Self-Love by Alexandra Elle
Amazon
This book is clearly a manifestation of the peaceful yet definitively impactful self-care vibe of her online platform. (Sis has more than 900,000 followers on IG who are blessed with a healthy daily dose of hope and positivity.) Alex Elle shares super-relatable stories from both her personal and professional life---all eloquently illustrating how to overcome issues that challenge self-confidence, abundance and self-love.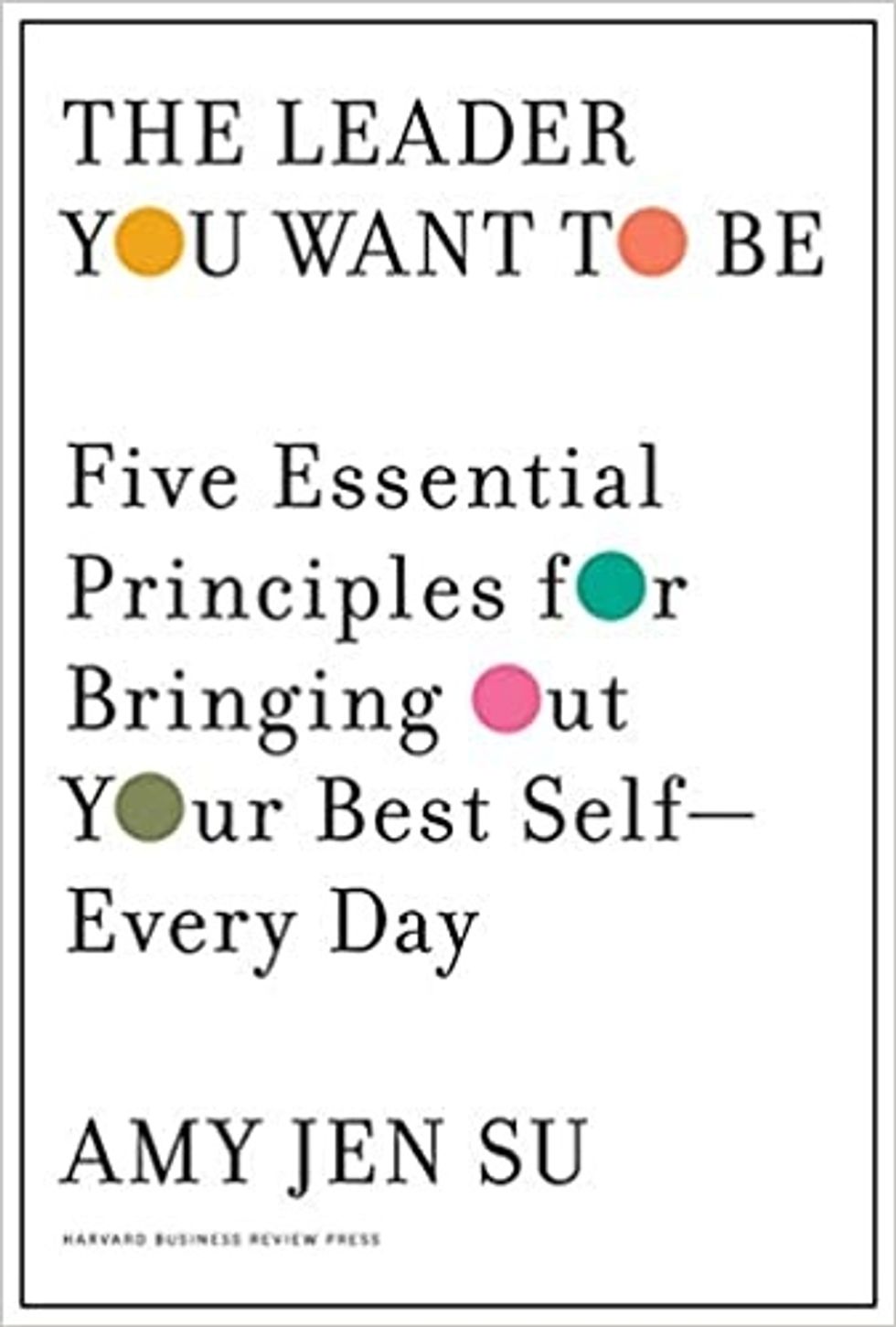 The Leader You Want to Be: Five Principles for Bringing Out Your Best Self -- Every Day by Amy Jen Su
It's never a bad idea to strengthen your foundational thinking on what dynamic leadership actually entails. Su, a successful executive coach and business leader in her own right, shares insider tips from her work with high-earning and high-achievement investment industry professionals. She also includes specific leadership scenarios, case examples and processes you can analyze and learn from.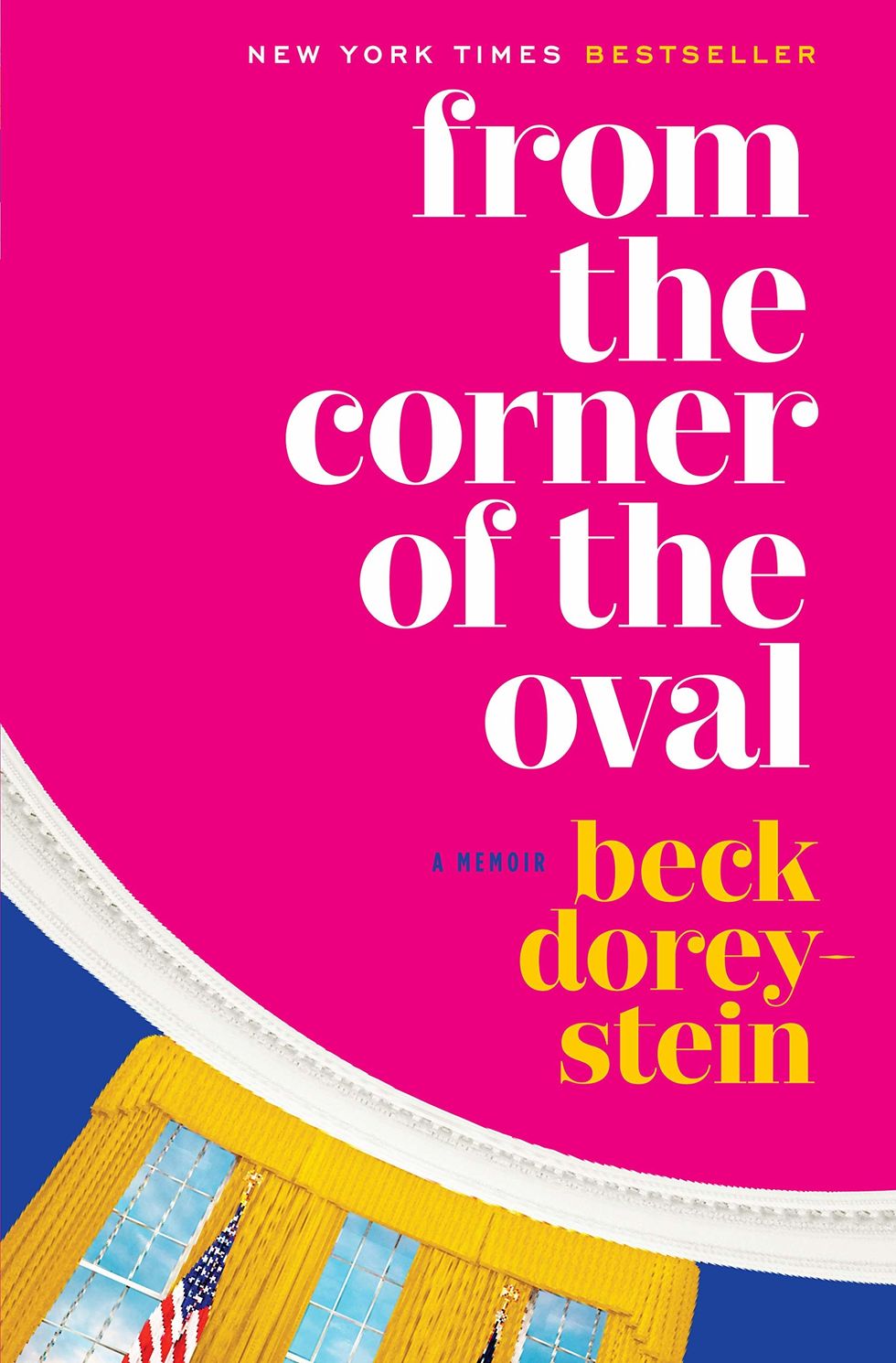 From the Corner of the Oval by Beck Dorey-Stein
Amazon
Dorey-Stein's story of her time as a millennial stenographer working at the White House during the Obama administration continues with more intrigue: She got the gig after answering a Craigslist ad. She further writes about traveling on Air Force One, recording and transcribing the former president's speeches, and navigating the culture on the Hill. It's a humorous, inspiring ride that will remind you that anything is possible.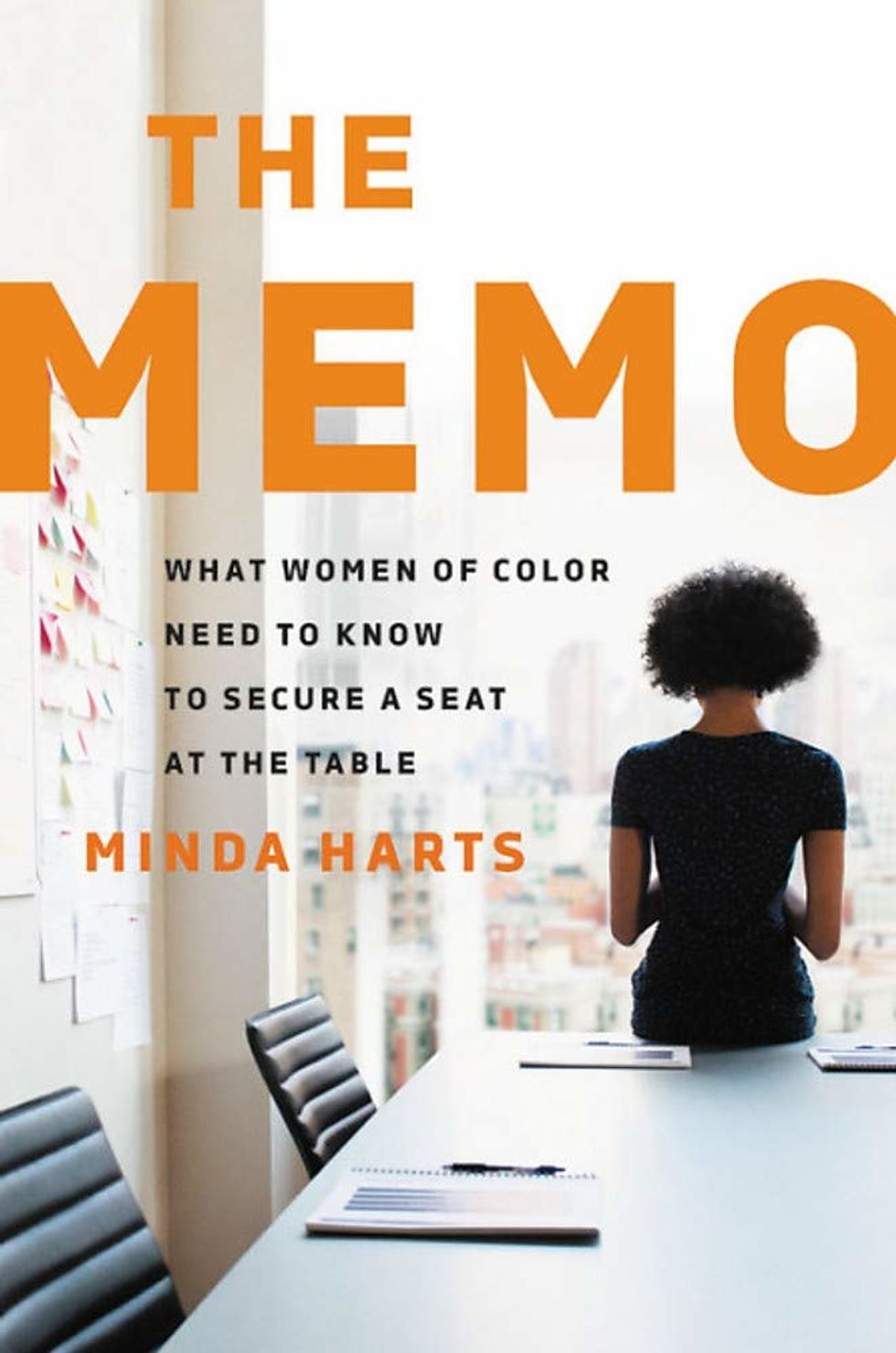 The Memo: What Black Women Need to Know to Secure a Seat at the Table by Minda Harts
Amazon
Harts offers a roadmap to success that does not glaze over challenges black women continue to face in corporate America---the microaggressions, workplace snafus and disrespect and the complications of office politics. It's strategy you can actually use and take to the bank from someone who has the experience and maturity to back up her words.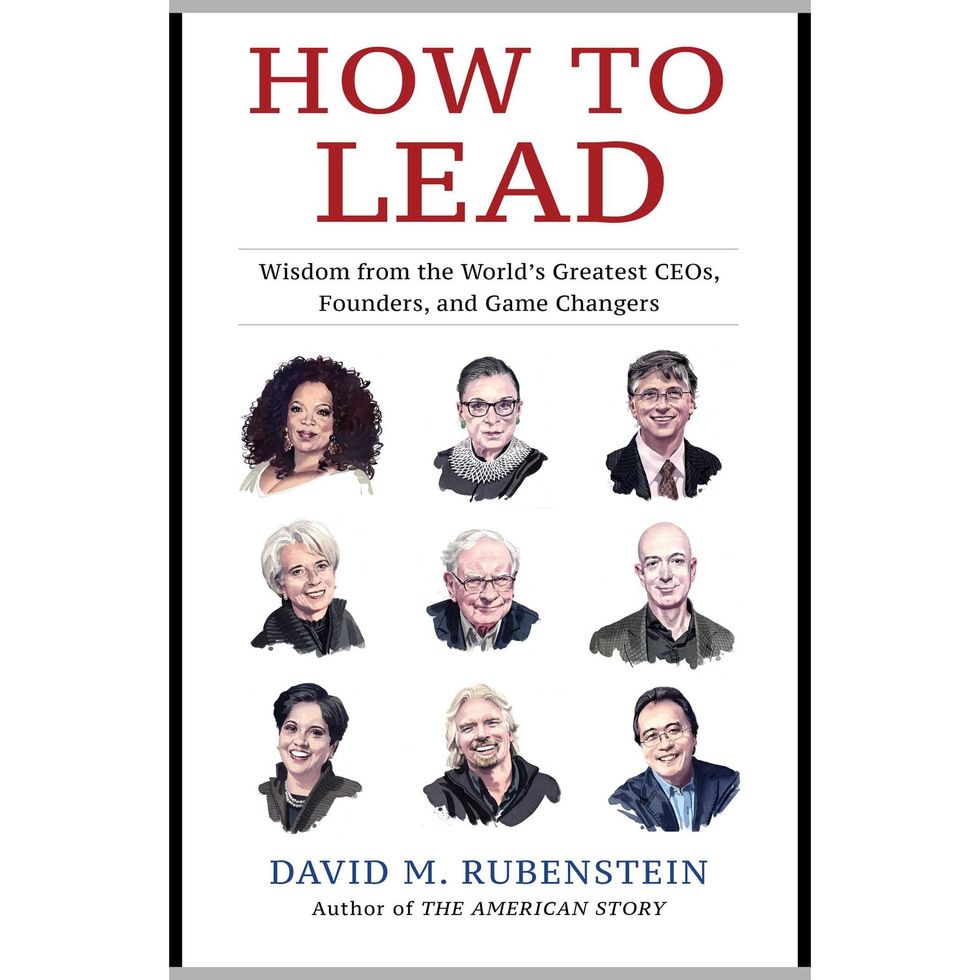 How to Lead: Wisdom From the World's Greatest CEOs, Founders and Game Changers by David M. Rubenstein
Goodreads
How to Lead: Wisdom From the World's Greatest CEOs, Founders and Game Changers by David M. Rubenstein
This book includes Q&A interviews with people who have reached the top of their industries and have impacted generations across the globe. The conversations go beyond the usual encyclopedia vibes of some leadership books that profile successful CEOs, and there are takeaways for budding bosses who have diverse interests and leadership styles.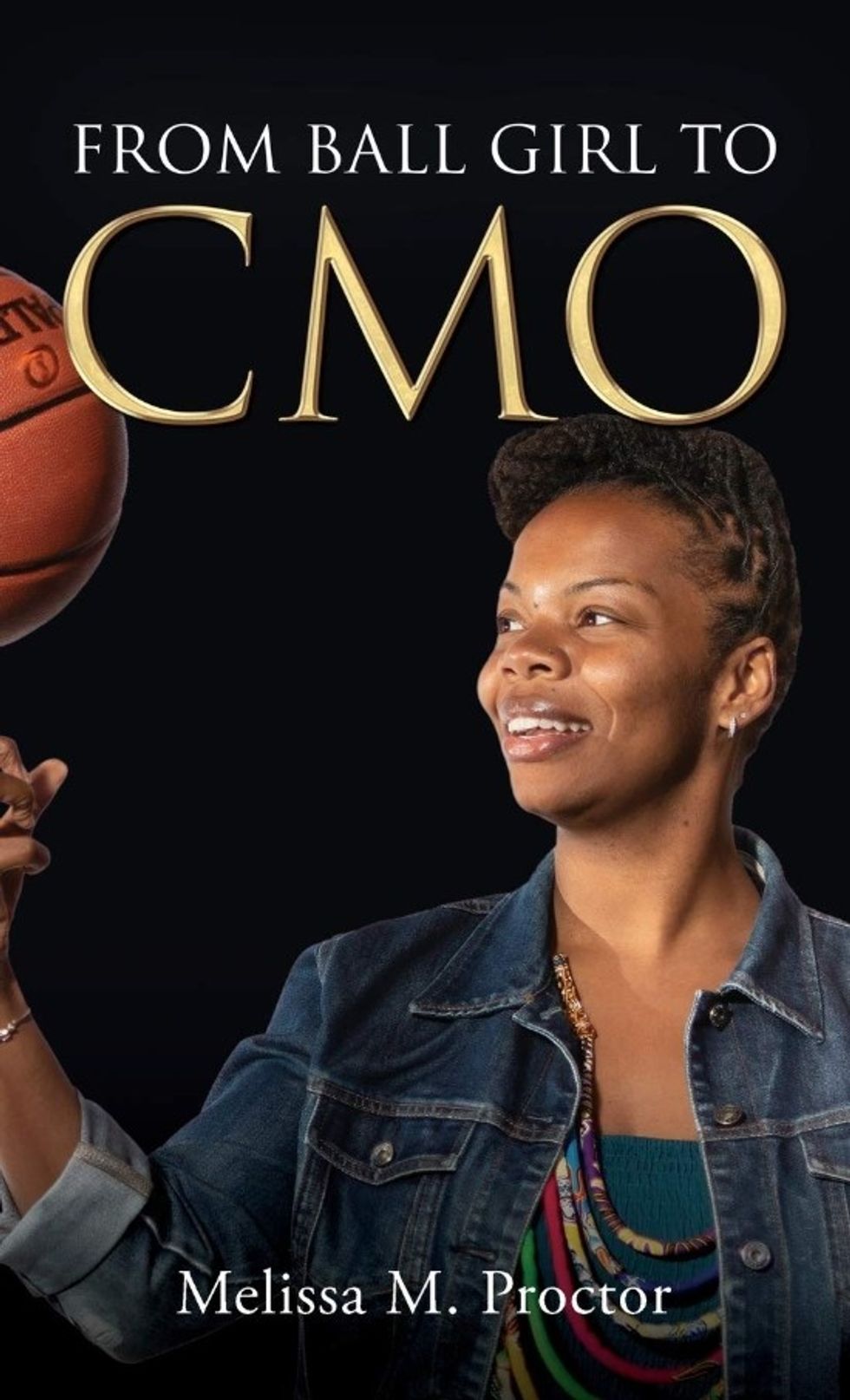 From Ball Girl to CMO by Melissa M. Proctor
Proctor,
Proctor's journey from being a team attendant AKA "ball girl" for the Miami Heat to chief marketing officer for the Atlanta Hawks was creative and out of the box. She provides yet another started-from-the-bottom-now-we're-here success story to remind anyone that progress is inevitable when you throw comparison to the wind, embrace your uniqueness, work hard, and enjoy the ride.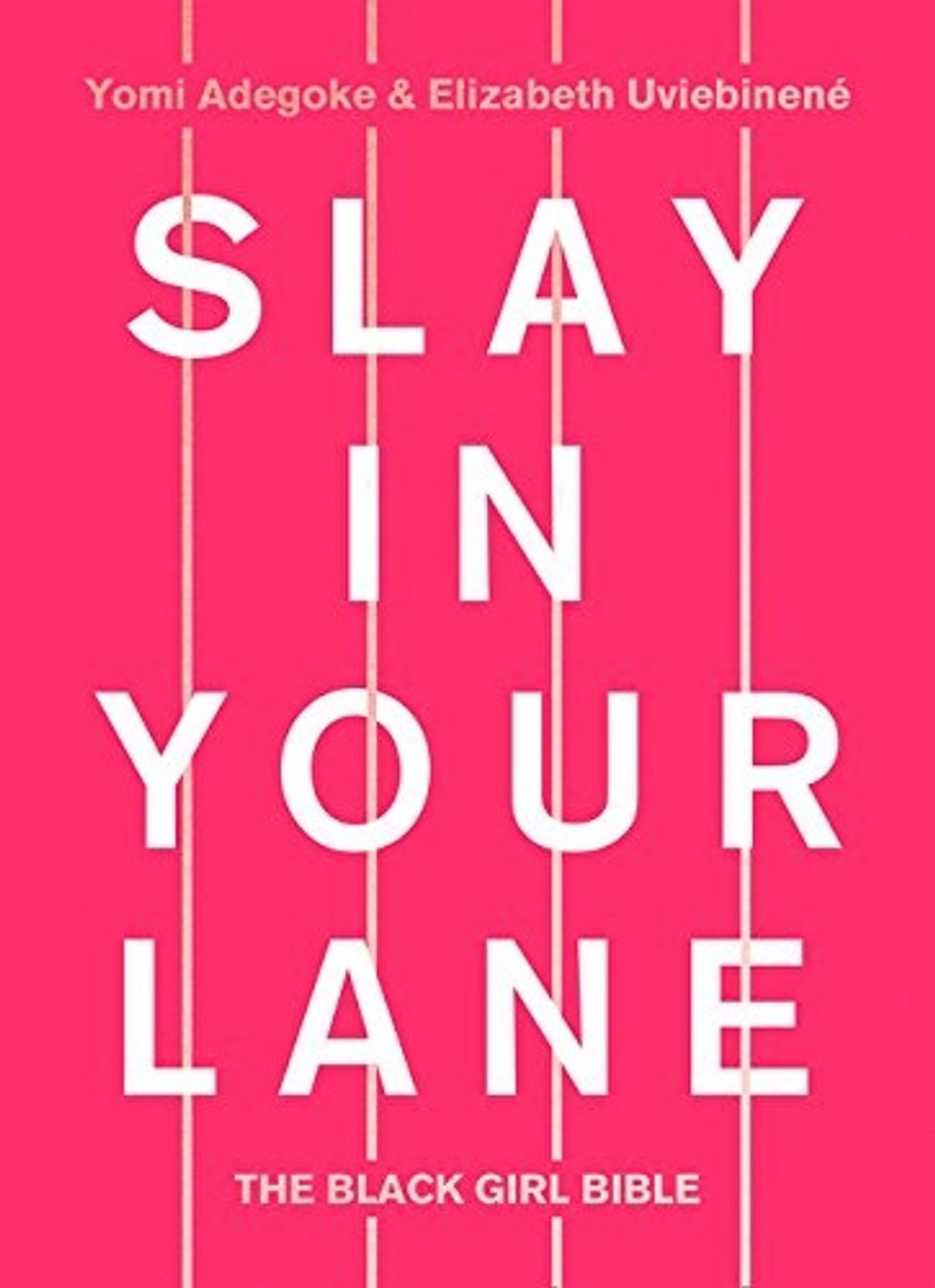 Slay in Your Lane: The Black Girl Bible by Yomi Adegoke and Elizabeth Uviebinene
The authors---best friends of Nigerian descent who grew up in the UK---include interviews with dozens of female powerhouses, offering insights that will ensure you won't play small in whatever you choose to do. Adegoke and Uviebinene press a few buttons with this one, highlighting the relationship between culture, education, upward mobility, and discrimination that might trigger a few sighs, side-eyes, mmm-hmmms, or grimaces, but if you need a swift kick in the butt to elevate and push harder---or at least a great book for your next debate on leadership and career advancement---give this read a try.
Are you a member of our insiders squad? Join us in the xoTribe Members Community today!

Featured image by Shutterstock