Being a Black woman is a double-edged sword that is skillfully crafted and delicately balanced. On the one hand, we have been honed and sculpted into powerful, independent women who can look after ourselves and our loved ones, while still creating significant works of art. On the other side, there are times when the pain of our forced invincibility and independence pierces so deeply that an endless stream of blood, sweat, and tears flows.
Overuse has made us dull, but we still shine. After all, Black women are the only things to grow without nourishment. Yet, despite our incredible achievement, this precarious balance shouldn't have become our norm. With protection on one end and potential danger lurking around the other, we shouldn't have accepted this balancing act as the ultimate truth. If we stop considering the blades of this sword as an inevitable outcome, it may lose its edge.
Therefore, rather than being content with the fact that we were injured one moment and recovered the next, we should want to fully heal ourselves to avoid engaging in this dangerous balancing act. To make sure our healing is effective and less risky, here are the top self-help/self-development books to help every Black woman set these blades aside to become someone where their overuse is never necessary.
Featured image by myriam meloni/Getty Images
xoNecole's I Read It So You Don't Have To is a recurring series of self-discovery that breaks down self-help books into a toolkit of takeaways and tips that are meant to assist you in finding the best life you can live. Take what works for you, and leave everything else where it is.
Since we first started to count, women have been indoctrinated into thinking we are inherently bad with money. When it comes to women and finance, there is a recurring theme: women are large, careless spenders. The vocabulary employed in commercials and periodicals, as well as in television and cinema, all reference this idea. Men learn how to generate money, while women learn how to spend it. Just like that. Therefore, it is understandable why women think they are unsuccessful at accumulating wealth given this deeply ingrained notion.
xoNecole's I Read It So You Don't Have To is a recurring series of self-discovery that breaks down self-help books into a toolkit of takeaways and tips that are meant to assist you in finding the best life you can live. Take what works for you, and leave everything else where it is.
When I first embarked on this journey of self-compassion, self-care, and self-love, I was told to readAtomic Habits by James Clear. Admittedly, this book recommendation did not make me want to jump up for joy and read this novel the first chance I got. For one, I didn't think that I had any 'bad' habits. Well, at least any that were detrimental to my health and/or worth changing. Or, at least, so I thought.
If anything, I believed my habits were well beyond what anyone would consider 'good.' Hell, they were great. I woke up on time. Made it to work on time. I completed school work and errands with fidelity. I paid my bills long before the collector thought to knock on my door. I scheduled times to talk to friends and family. I was committed to whatever task I said I would, and managed to also feed myself at the end of the day. I had systems that were so well placed, it would be ludicrous for me to change them. So, why add a book about 'atomic' habits to my reading list when I had my habits in order?
When I posed this question, I was given a follow-up; one that shut me up and sat me down. If my habits were so great--if everything had been going so well...why was I still so unhappy?
Yes, I woke up on time, but I laid in bed for 45 minutes before I would start the day. Yes, I made it to work on time, but it was often with watery eyes and unshed tears. Yes, I completed school work and errands with fidelity, but this was after I panicked about all the time squandered before the inevitable deadline arrived. Yes, I committed to whatever task, but this did not go without resentment to have made the commitment in the first place. And yes, I managed to feed myself at the end of the day, but this meal was often my only. I got through the day, but that didn't mean I did so without taking hits at every turn.
After minutes of being unable to come up with a decent response, I was told again to read Atomic Habits. And this time, I managed to listen. With the assistance of this truly exceptional, easy-to-read, and helpful-as-hell novel, I realized that though I had great habits, the bad ones were the ones that ruled my life.
This book gives readers strategies for maintaining modest routines that gradually add up to have the impact they desire for the life they want. Remember, this is meant to be a collection of suggestions on how to live a happy, wholehearted, purposeful, and intentional life, though it is by no means a "how-to guide" on how to live life. Take what works for you, and leave everything else where it is.
Here's how to form better habits for the life you aspire to obtain.
First Law of Building Better Habits: Make It Obvious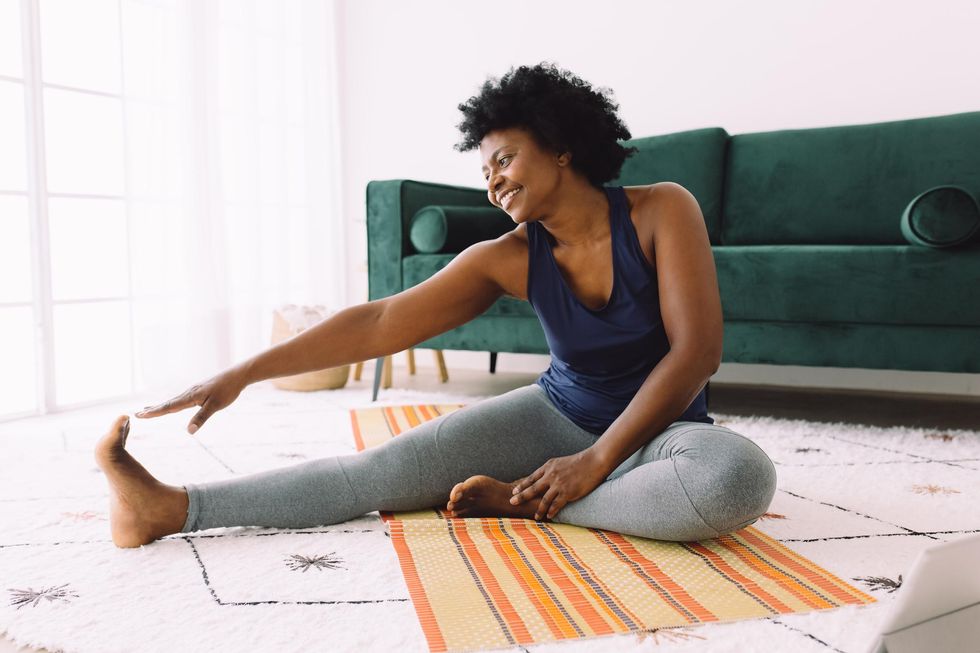 JLco - Julia Amaral/Getty Images
Creating awareness of your habits is the first rule of developing healthy habits. Unless someone points out our habitual behaviors, we frequently miss our cues (or the actions that trigger the habits we perform), since we are not aware of them. We must, therefore, become more self-aware if we are to fulfill the first law.
To make your habits obvious, list your everyday routine for a moment to become conscious of your behaviors. What occurs when you first open your eyes? Then what? Then what? Make a list of your routines and activities, from every day, without exception. After that, evaluate each activity and ask yourself whether it is a 'good,' 'bad,' or 'neutral' habit.
It is crucial that you prioritize self-compassion above shame while you make this list. This is not the time to punish yourself for the bad habits you may or may not have. Instead, this is the time to just acknowledge the good and bad habits that you possess.
Implementation Plan:

Once your behaviors are clear, it's time to design an implementation strategy. A strategy for implementation is crucial because this is the point where most habits fall by the wayside. Those plans we have are just that—plans—without a proper implementation system. Making an implementation plan is straightforward; you simply list the new habit you want to develop, the location where you want to establish it, and the time of day you would implement it.
For example, "I will [insert new habit] at [insert time] in [insert location]." This formula will ensure you are making space for your habit in your daily activities, while consciously becoming aware of when it has to be completed.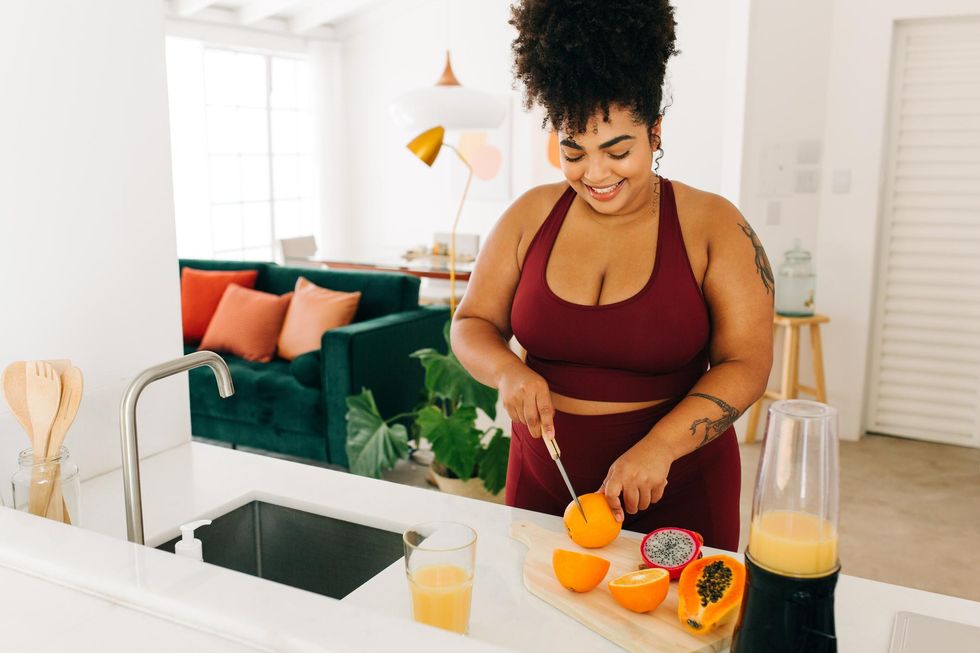 JLco - Julia Amaral/Getty Images
Habit stacking is another technique for implementing your new habit throughout the day. Pairing a new habit with an existing one is known as habit stacking. By using your old, inescapable habit as a cue to start the new habit, you will guarantee the new habit is completed. Therefore, combine your new habit with a positive or neutral behavior from your list using your implementation formula.
The Motivation Myth:
Keep in mind that motivation is not a factor as you go about putting your new habit into practice. We won't always be motivated to do something, and waiting around till we are motivated won't result in anything getting done. Your environment, not your motivation, plays a role in the development of your new behaviors. For instance, depending on the environment we are in, we act in habitual ways.
We know to hush when we enter a library. We know to keep quiet when we go to the movies. Habits will be encouraged by the environment to become associated with their surroundings, therefore do your best to connect habits to a location. You may need to select fresh locations on occasion to prevent negative habits from persisting.
Second Law of Building Better Habits: Make It Attractive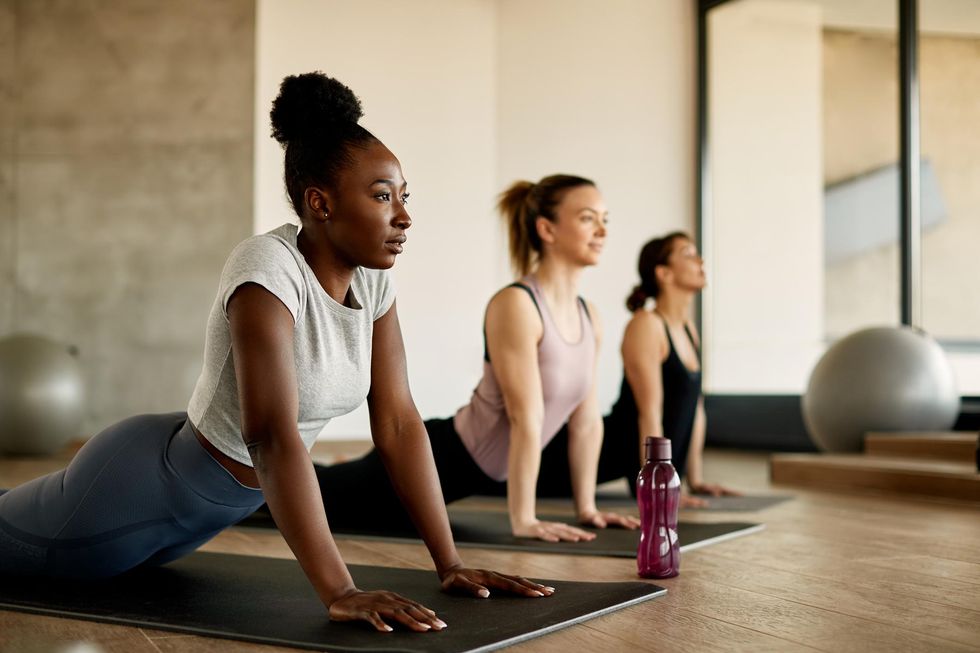 Drazen Zigic/Getty Images
"Make it attractive" is the second step in habit building. Most of the time, when we create a new habit, we do so resentfully, as though our new ambition suddenly transformed into a new challenge. Make your habit irreversible, rather than thinking of it as something you must do. You'll find yourself enacting the new habit more frequently if you pair a habit you want with something you already enjoy doing. For example, if you want to read more, but you can't find the time between long drives to work and home, start listening to audiobooks on the long drives to work.
Utilizing our inherent herd-like mentality is another way to make habits more appealing. Be among people who already practice the behaviors you want. You are more influenced by others around you than you may realize. Spend more time with people who are already practicing the behaviors you desire, you'll be more likely to stick with them. It will be simpler to develop the habit because your desired conduct will be considered "normal behavior" by the group.
Third Law of Building Better Habits: Make It Easy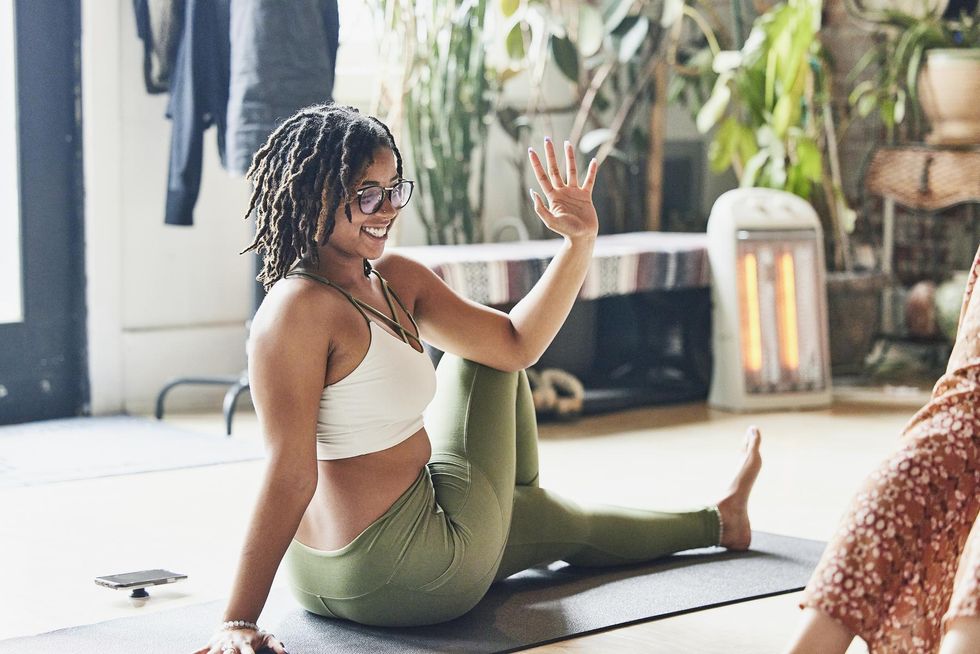 Thomas Barwick/Getty Images
The third law is to make your new habit easy. Finding strategies to make our good habits less frictional while making our bad habits more frictional is a big part of the effort to develop better habits. For example, if you want to exercise more and watch television less, place a pair of exercise clothes on the couch, the bed, or wherever else you find yourself watching television. You can start forming good habits where exercising is possible by keeping your workout attire in an accessible place.
Also, starting as small as possible is another strategy for making it simpler to form new habits. This is referred to as the "Minimum Viable Effort." For example, if you want to practice meditating more, instead of focusing on the goal of 30 minutes a day, start off with one. Then gradually increase this number over time. If you start small, the new habit you're cultivating doesn't seem so daunting and you are much more likely to stick with it.
Fourth Law of Building Better Habits: Make it Satisfying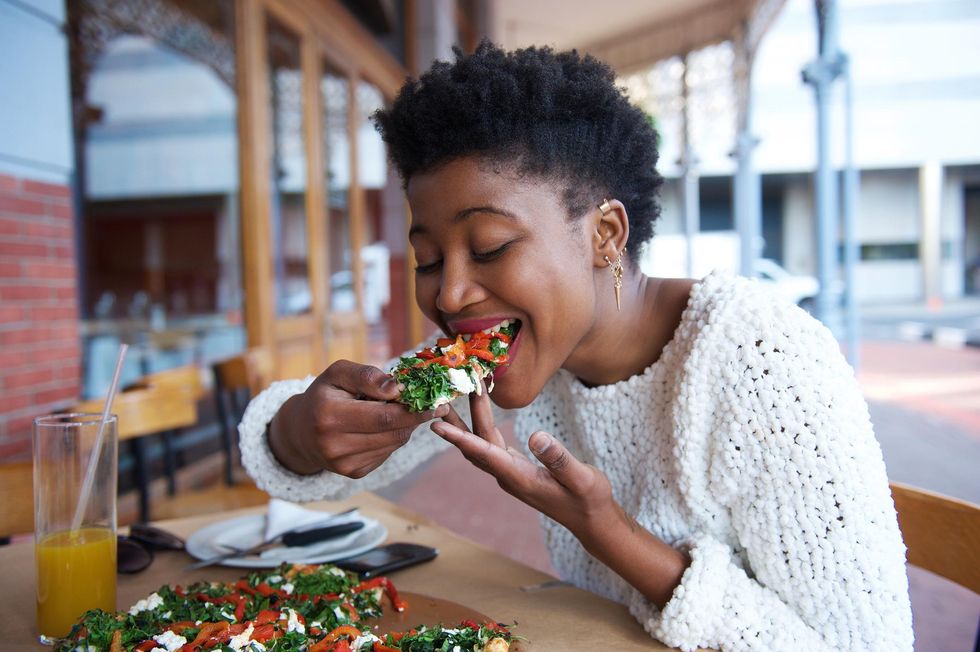 m-imagephotography/Getty Images
The fourth law is to make your new habit satisfying. This can easily be done by giving yourself a reward upon the completion of your new habit. You need a motivating factor at first to keep on course. Because of this, quick rewards are crucial. They maintain your excitement as the delayed benefits build up in the background. What we're actually discussing here is the cessation of a behavior. Any experience's end is crucial because it's the part we tend to remember the most.
Your new habit should stop in a gratifying way for you. Reinforcement, which is the process of utilizing an immediate incentive to raise the rate of behavior, is the best strategy. Therefore, at the end of your new habit, give yourself a reward that will keep you coming back. For example, if you're creating the habit of exercising, reward yourself by grabbing your favorite smoothie or favorite food spot to go to, seeing a movie, enjoying a massage, or something else incentivizing upon completing your time at the gym.
Featured image by Evgeniia Siiankovskaia/Getty Images
Three hundred and one days ago, I embarked on a journey to change the trajectory of my life.
Gradually and unknowingly, I exited my permanent fog and discovered I had been residing safely and warmly between the crossroads of dissatisfaction, anxiousness, depression, and self-pity. As a permanent resident, I had grown accustomed to the rollercoaster that was my mental and physical health. I had grown used to endless disappointment and claimed them as an inseparable essence of my being.
I was an anxious person. Therefore, I avoided places where my triggers would be present. I was a depressed person. Therefore, I would stay at home until the feeling passed. I was an insomniac, so I turned my nose to the idea of sleeping through the night. I was a pessimist disguised as a realist, so I planned for the best but knew the worst wasn't too far behind. In claiming these titles, I had given myself the unlikely chance of finding residency anywhere else.
Instead of discovering how to notice my triggers and work alongside them, my social anxiety got worse in seclusion. Resulting in panic attacks that would sometimes ease me into unconsciousness. In hopes that my depressive episodes would pass, I isolated myself, only prolonging its run. In my negligence to find manageable ways to fall asleep, the fog I existed in only grew thicker. In my disguised pessimistic approach, the thoughts I held always became my worst enemy.
I was stuck in a vicious cycle of noticing the hell I had placed myself in and continued to find redundant ways to get myself out. The process was always the same: (1) I'd find a new therapist, one who was affordable, and encouraged me to rant or unnecessarily relive past trauma, instead of one who was receptive and gave advice; (2) I'd create new goals, goals that would make life somehow much better than it had been now, though unobtainable without effective systems; (3) I'd reach out to my support system, only to listen to advice that was similar to what I wanted to hear; (4) and I would wallow in self-pity when I noticed my fruitless ways brought nothing sweet to fruition.
Like clockwork, three hundred and one days ago, I had prepared to run the same course, see the same scenery, and experience the same damn disappointment. But as I readied myself to bear my monotony, a question bore itself to the forefront of my mind: Don't you get tired of being in your own way? God yes. I had grown so tired that until that moment, I believed going through the same motions would somehow result in different results.
This time around, for once, I was determined to change my course. So, after days of consideration and prolonging my journey, I created a new plan. This time around, I would do everything within my power to save myself. To move out of this crossroads, and finally find a residence in an environment where happiness, peace, and love can grow.
So, for the next year, I challenged myself to attack the root of the problem: I would learn how to love myself and live wholeheartedly. In this quest, I read various novels and listened to endless audiobooks and podcasts where experts provided tools on how to live happily and sincerely. Now that I'm just a few months shy of a year, I wanted to share some wisdom that has saved me and molded me over the past few months, in case you're someone who happens to find yourself standing in your own way. I read all of it, so you wouldn't have to.
In the "I Read It, So You Don't Have To" series, I will provide you with a collection of self-help and lifestyle novel reflections. This is meant to be a collection of suggestions on how to live a happy, wholehearted life, though it is by no means a "how to guide" on how to live life. Instead, this series will be a toolkit of takeaways, and tips that are meant to assist you in finding the best life one can live. Take what works for you, and leave everything else where it is.
The first novel that accompanied me on my journey is Brene Brown's The Power of Vulnerability. Here are the ten tips and takeaways from the novel on how to wholeheartedly live.

Featured image by David Espejo/Getty Images

Fall is just around the corner and with the temperatures cooling down there's nothing more that most of us want to do than just stay inside our warm, cozy homes. One of the many ways to spend the season that gives us pumpkin spiced everything, red and orange scenery, and an excuse to wear chunky sweaters is to cuddle up with a good book. Fortunately, there are several books written by Black women authors coming out in the next few months that will satiate these desires of ours.
xoNecole has compiled a list of five must-read books coming out this fall and winter, ranging from poetry and fiction to sociopolitical non-fiction.
​1) ​Super Sad Black Girl ​by Diamond Sharp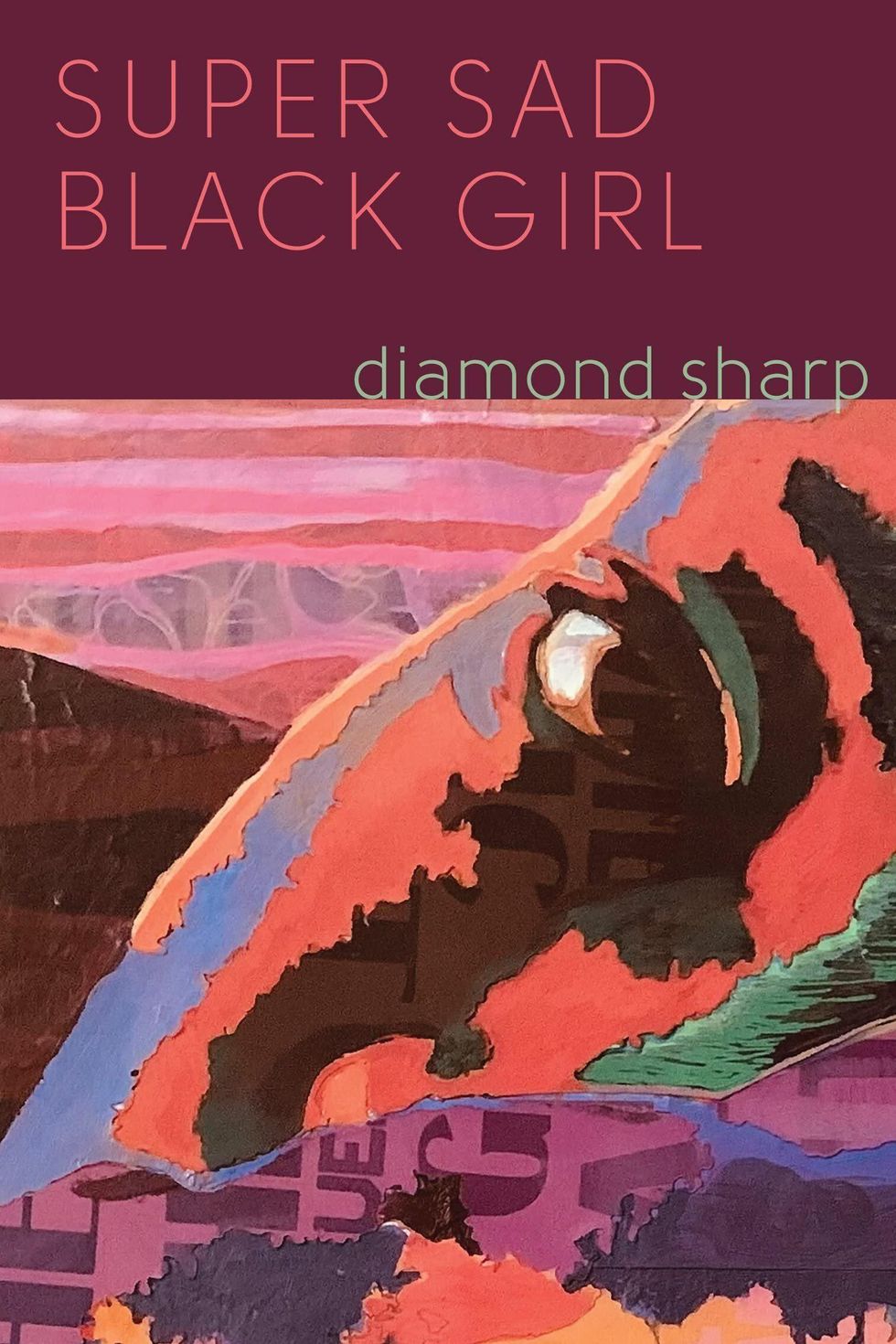 In her debut poetry collection for Haymarket Books, writer and poet Diamond Sharp whose work has been featured in publications like Harper's Bazaar, Poetry Magazine, and Vulture, is expanding her talents in Super Sad Black Girl. Compared to such literary giants such as Lorraine Hansberry, Gwendolyn Brooks, and Langston Hughes, Sharp's forthcoming book of poetry promises to follow in the legacy of famous Black writers of yesteryears by exploring the thorny topics of race, class, and gender through lyricism.

Expected publishing date: December 13, 2022
2.) Black Skinhead: Reflections on Blackness and Our Political Future by Brandi Collins-Dexter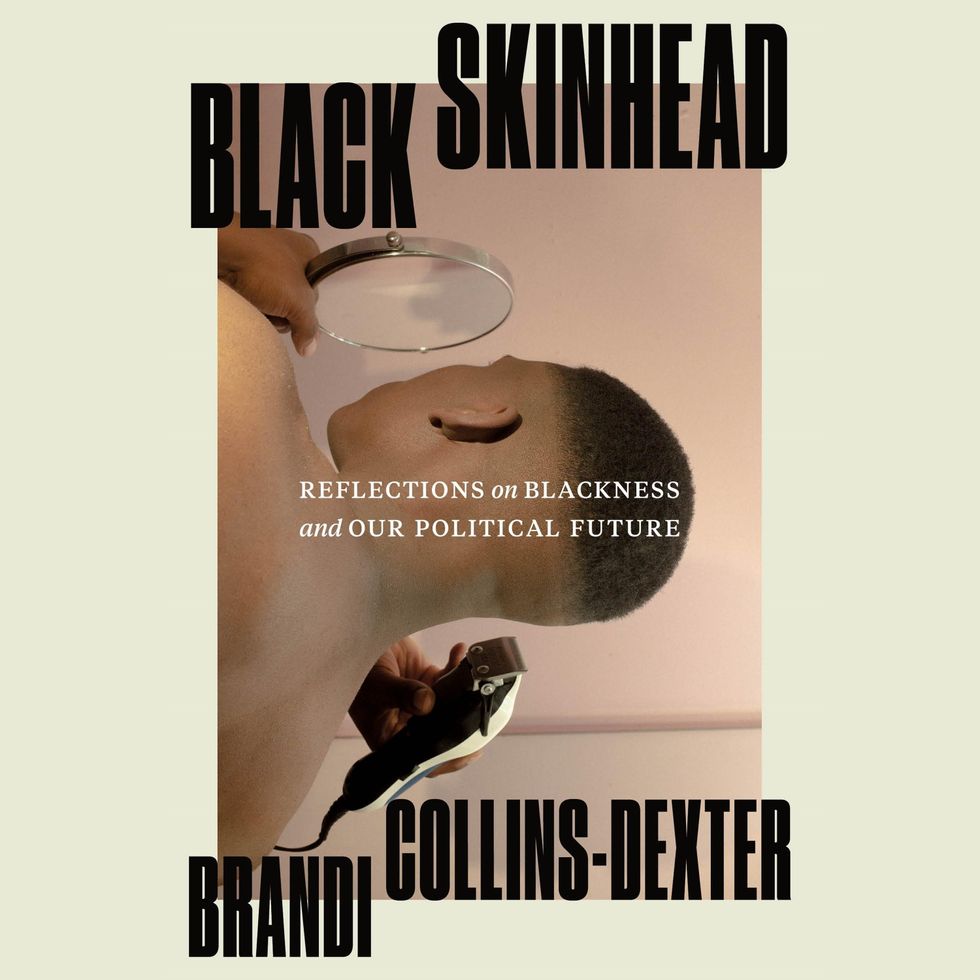 Founder of The Shani Project and licensed therapist Shani Tran is putting all the knowledge she's shared on her Tik Tok account, which has nearly 500K followers, into her debut book Dope Therapy. Described as a humorous and compassionate approach to those seeking mental health treatment, Tran offers a guide to anyone who is ready to take the first steps into their healing journey.

Published: August 23, 2022
​3) Dope Therapy: A Radical Guide To Owning Your Therapy Journey by Shani Tran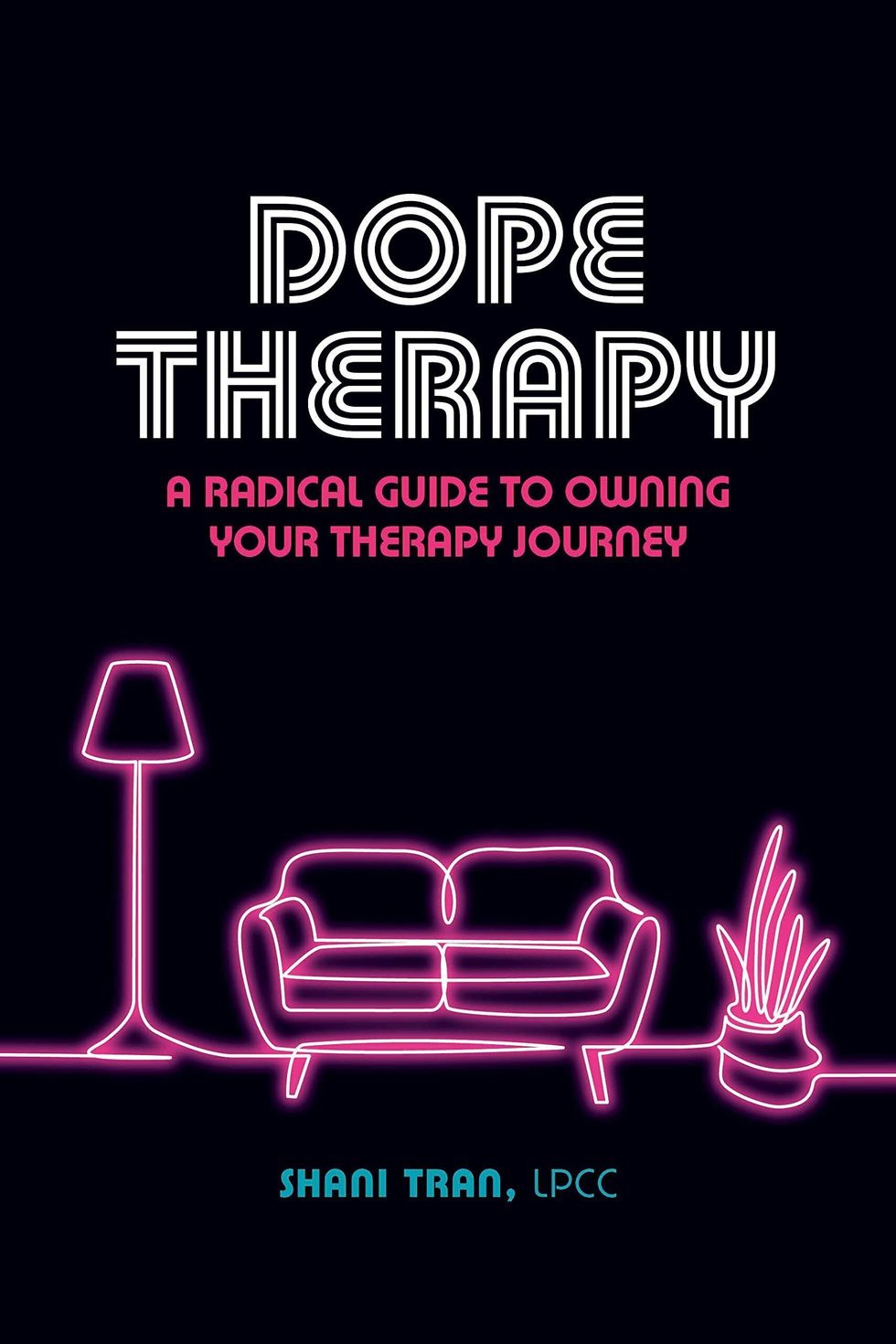 Described as an exploration of Black votership through the lens of pop culture figures such as rapper Kanye West, Brandi Collins-Dexter brings her experience as a former organizer with the non-profit Color of Change to write about the relationship between electoral politics and Black culture.
Expected publishing date on: September 20, 2022
4) Do You Take This Man By Denise Williams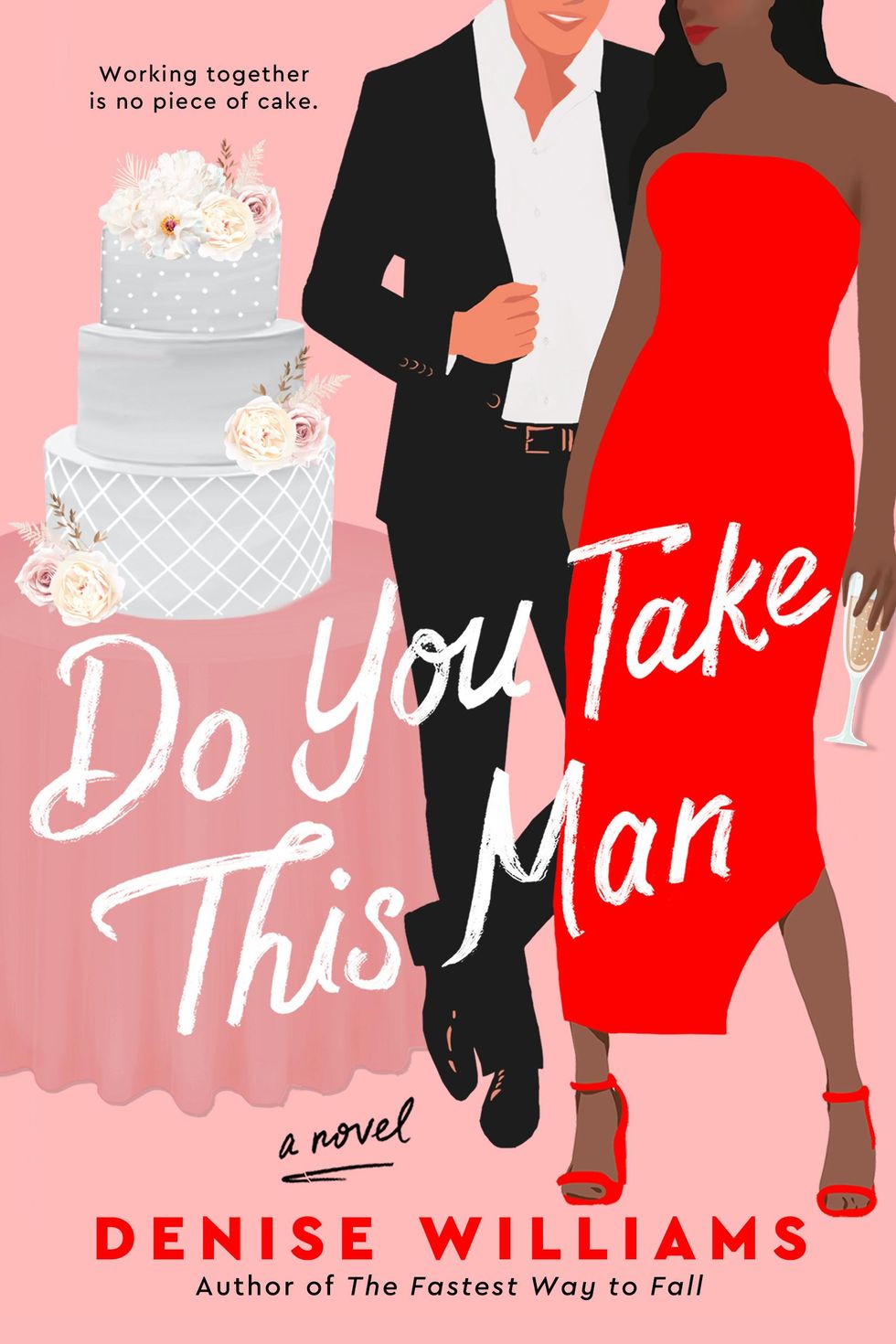 Romance novelist Denise Williams is back once again with another book that is guaranteed to make you laugh and swoon at the same time. In Do You Take This Man, divorce attorney RJ is led down an unexpected career path of becoming a highly sought after wedding officiant after a video of her officiating a wedding goes viral. Through this new career shift, she butts heads with a wedding planner. In this classic enemies-to-lovers plot, love and hilarity ensue.
Expected publishing date on: September 6, 2022
​5) Ride or Die: A Feminist Manifesto for the Well-Being of Black Women by Shanita Hubbard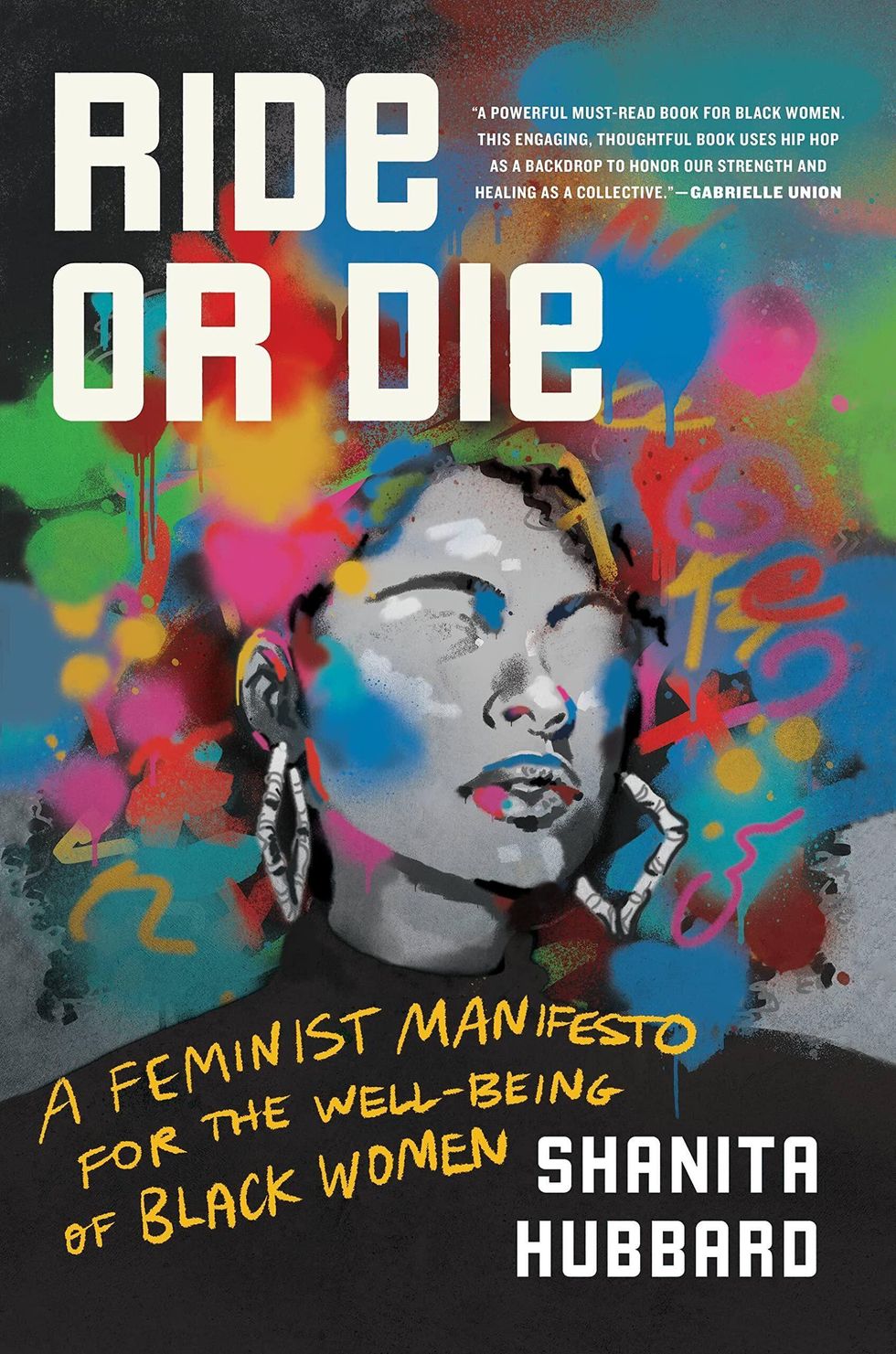 Recieving early praise from people like actress Gabrielle Union, journalist Tamron Hall, and writer Joan Morgan, Ride or Die: A Feminist Manifesto for the Well-Being of Black Women unpacks the hip hop trope of the unquestionably faithful Black woman that author and professor Shanita Hubbard argues only becomes problematic when done "indiscrimnately." Bringing together her years of expertise and writing on hip hop and feminism, Hubbard's forthcoming book unpacks the emotional toll and burden that comes with the expectation of Black women's undying loyalty.
Expected publishing date on: November 8, 2022
We all know the fashion industry is one of the most underrepresented areas around. The lack of diversity in gender and race has heavily influenced the success stories we've seen, both in front of and behind the lens. The significance of black culture in the fashion industry is non-negotiable. You can't go very far without seeing reminiscences of its influence, from the athleisure and 90's nostalgia. Throughout history, black people are the muse behind many of fashion's most notable trends, and the reason for the meteoric rise of our favorite trends today. And we're not just talking social media clout or simply selling out the newest TopShop collaboration.
According to a report, Black purchasing power was $1.3 trillion in 2019 and is projected to grow to $1.8 trillion by 2024 - a rate that will surpass white purchasing power. As racial inequalities in the workplace subside, the black dollar becomes more powerful. For decades, the fashion industry hasn't spoken to black people but, finally, designers can no longer afford to negate the black audience.
During a time where many brands are taking the first step of an overdue process towards more diversity and inclusion, there's also a growing desire to understand the history of black impact. American fashion historians like Shelby Ivey Christie use social platforms to reiterate the importance of preserving the trendsetters of our culture and keeping their impact alive.
To keep the momentum moving forward, here are 10 books on the decades-long impact of black culture on fashion.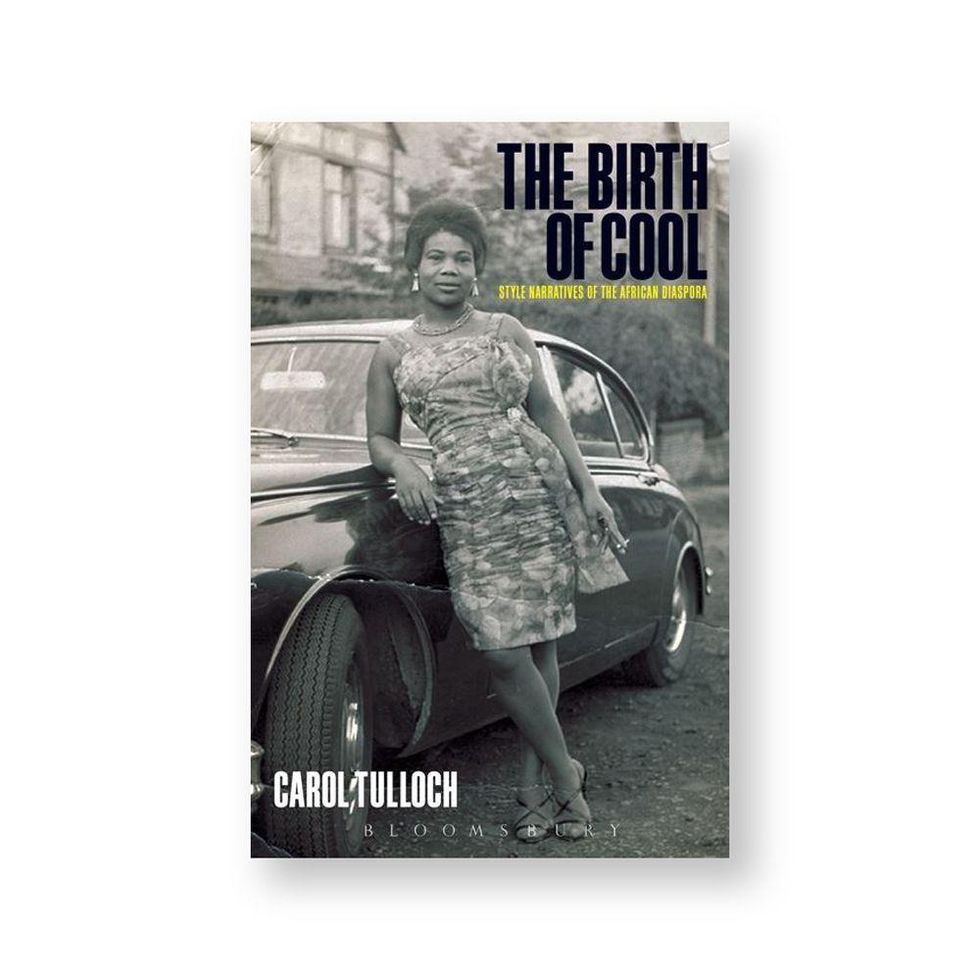 A perfect place to start, this book historically depicts the style narratives of black culture in the twentieth century.
A beautifully curated book centered around the career of the incomparable Naomi Campell, this book features photographs from the likes of Steve Miesel and Bruce Weber. This collection also features text from Naomi to accompany her most iconic magazine covers, editorials, videos, and more.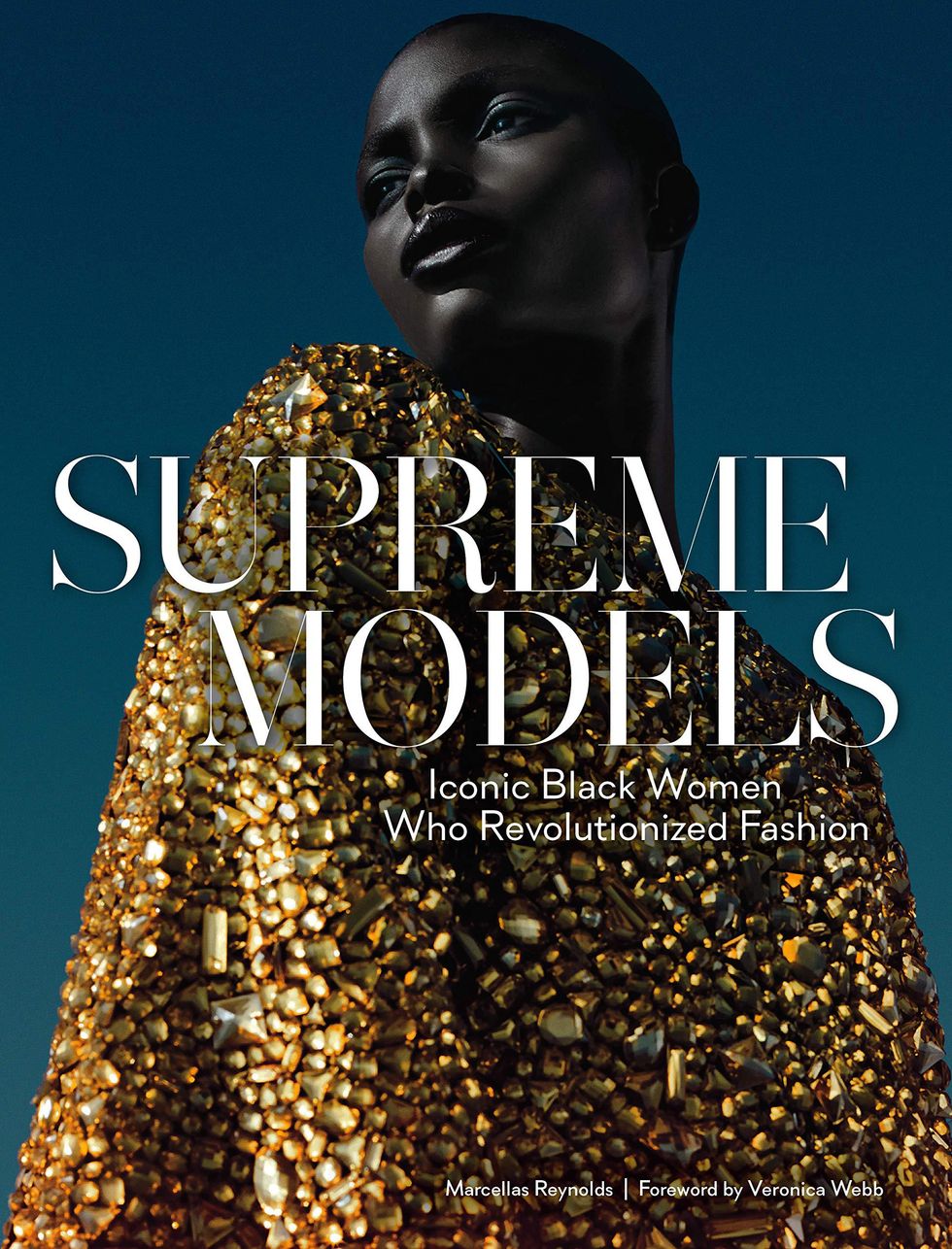 Amazon
Supreme Models: Iconic Black Women Who Revolutionized Fashion is an archive of historic and iconic black supermodels that failed to make the mainstream history books.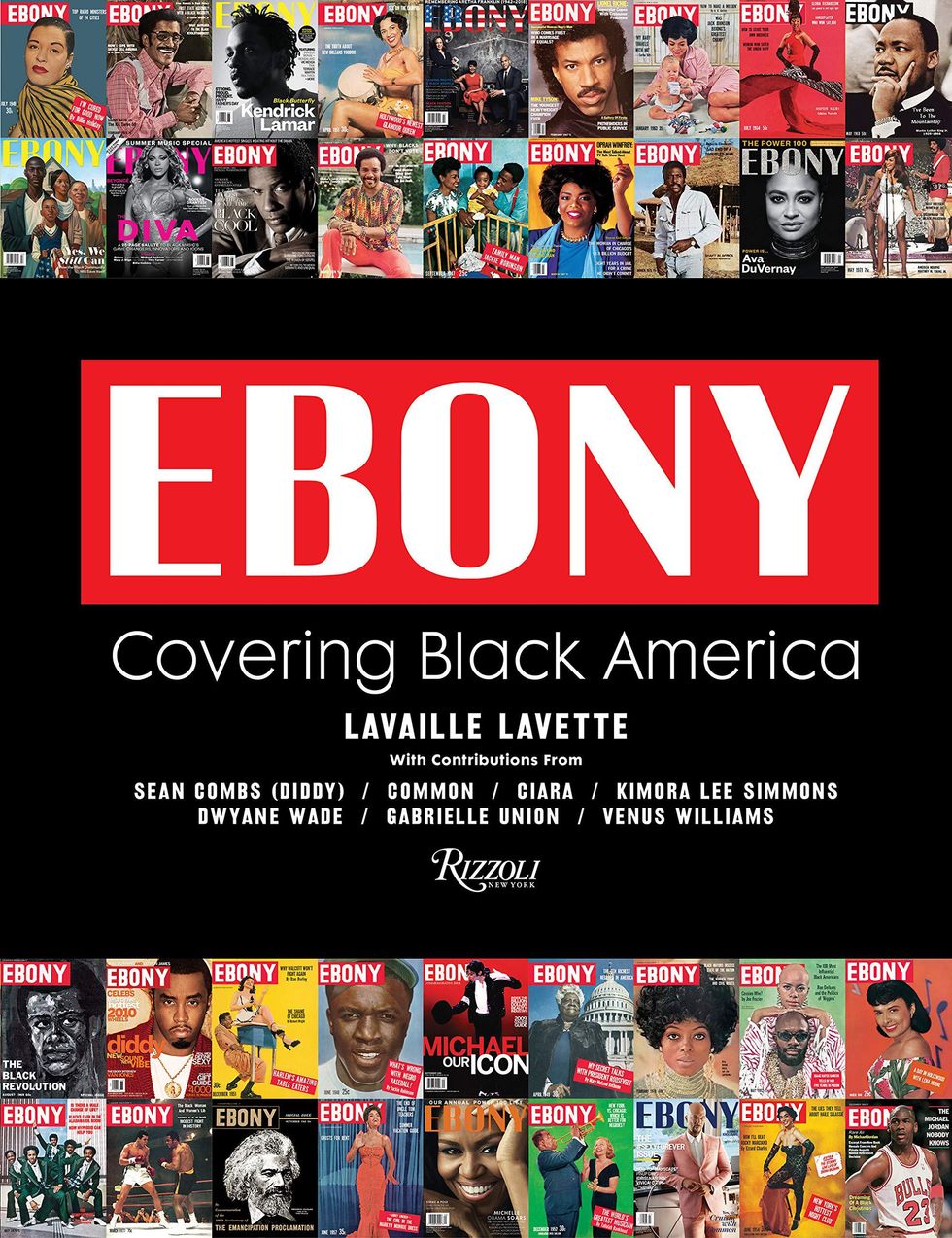 Amazon
You can't say much about the black influence on fashion without a thorough discussion of EBONY magazine. This collection of essays, photographs, and exclusive contributions paints a vivid picture of the cultural significance of the legendary magazine.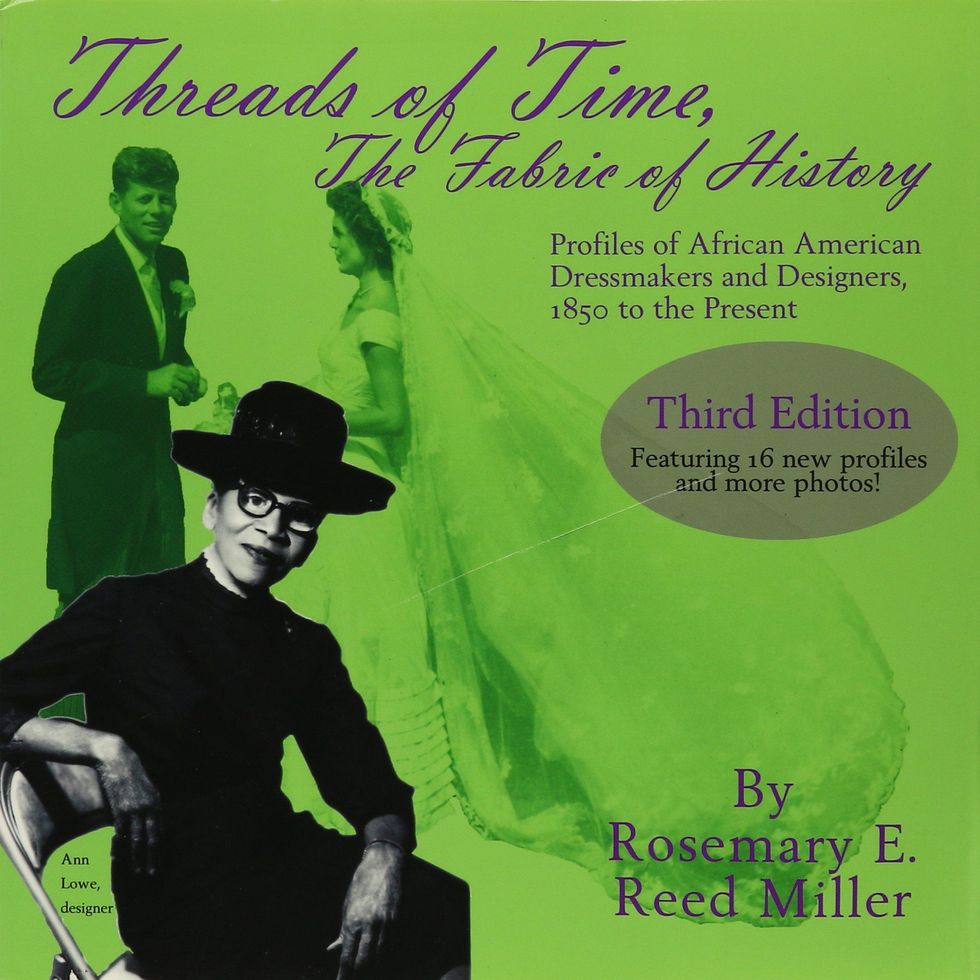 Amazon
If you're a true student of fashion, The Threads of Time profiles 38 Afro-American designers from the 1850's - an era that holistically tends to negate the social contributions of black Americans.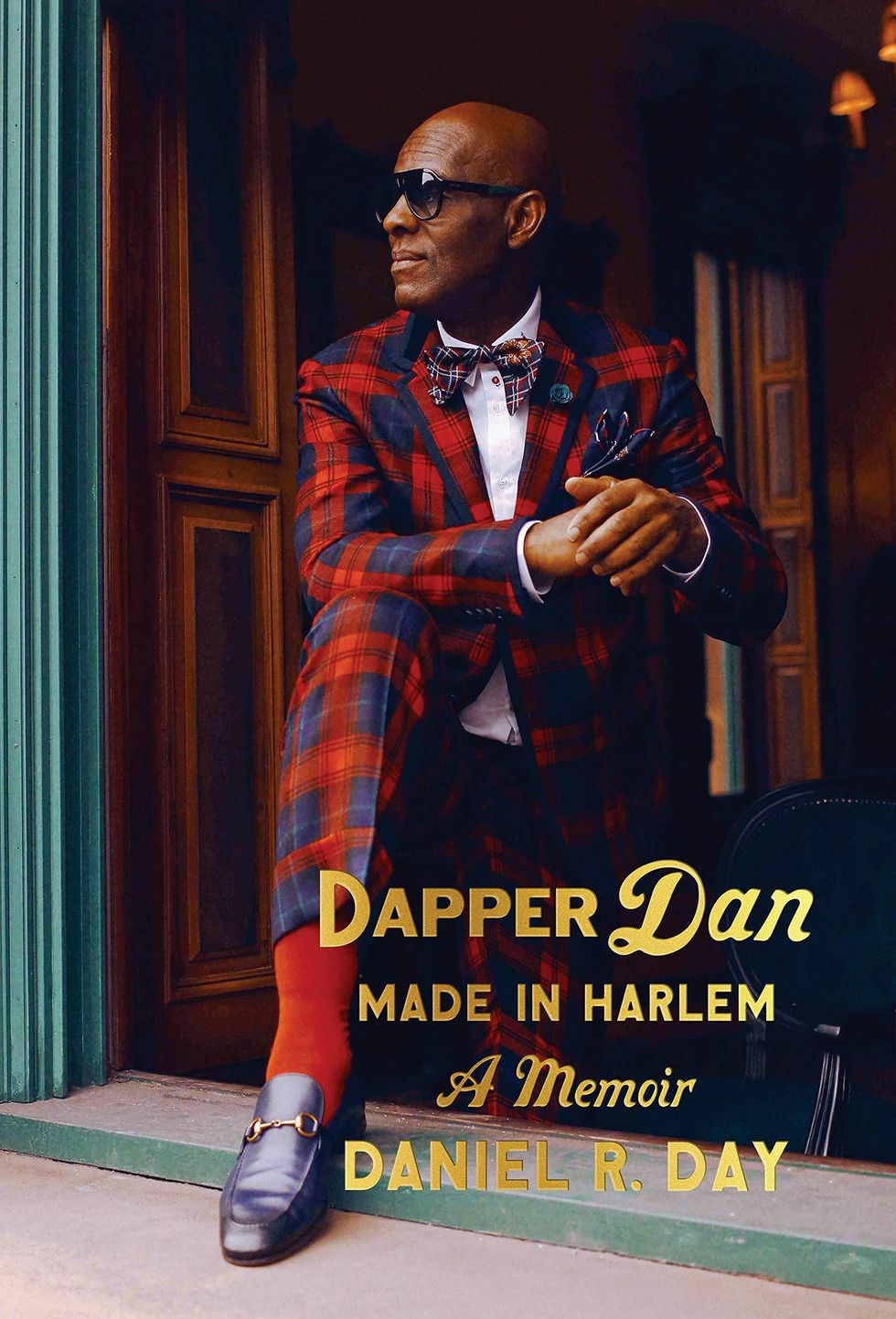 Amazon
Fashion aficionados and the black community know about Harlem's infamous Dapper Dan, but mainstream fashion circles are just learning of his craft. In his 2019 memoir, Dapper Dan details his struggles and challenges within the problematic fashion industry for the first time.
Stylin': African-American Expressive Culture, from Its Beginnings to the Zoot Suit by Shane White and Graham White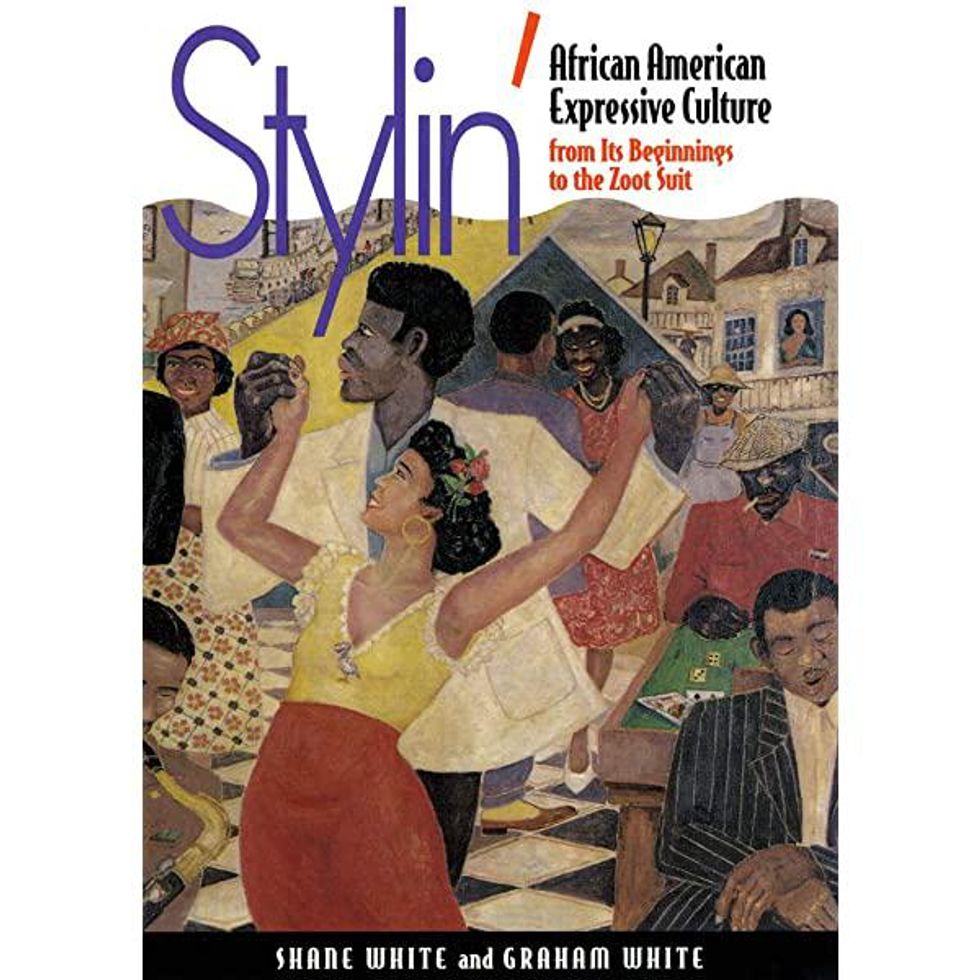 Amazon
Spanning over two centuries, the authors of Stylin' explore the deep-rooted meaning behind the style choices of Afro-American communities in the 50s and 60s.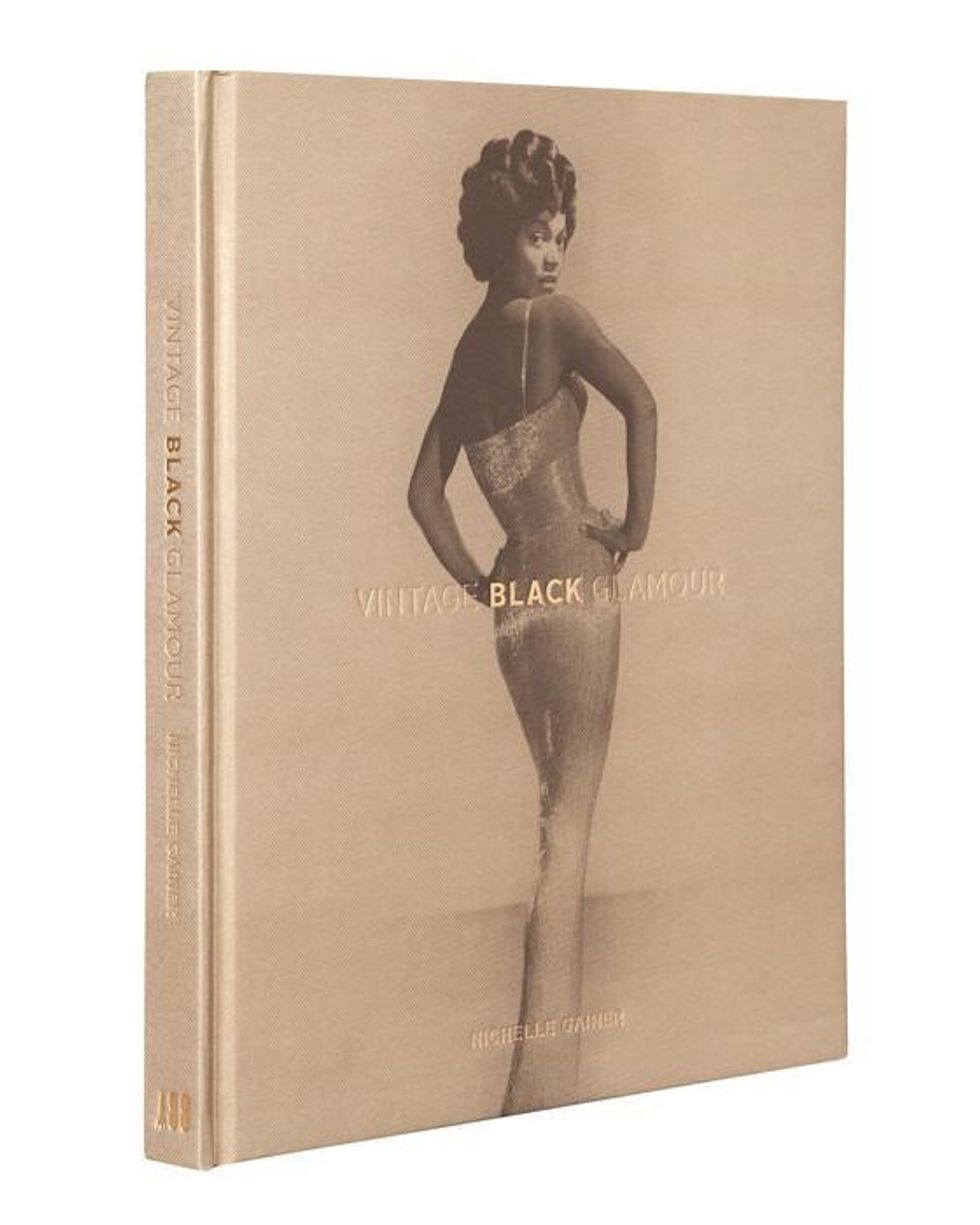 Vintage Black Glamour
Vintage Black Glamour is a beautiful collection of portraits and profiles of world-renowned and lesser-known important black artists. The features range from entertainment icons like Diana Ross to pioneering model Ophelia De Vore, and many more.
Andre Leon Talley, ALT: A Memoir by Andre Leon Talley
Much has been speculated of Vogue Editor-At-Large Andre Leon Talley over the decades, but this self-penned collection of stories breaks down every prior wall. The style icon dives deep into his early VOGUE days, the challenges of being 'the only', and the continued inequality that still faces the industry.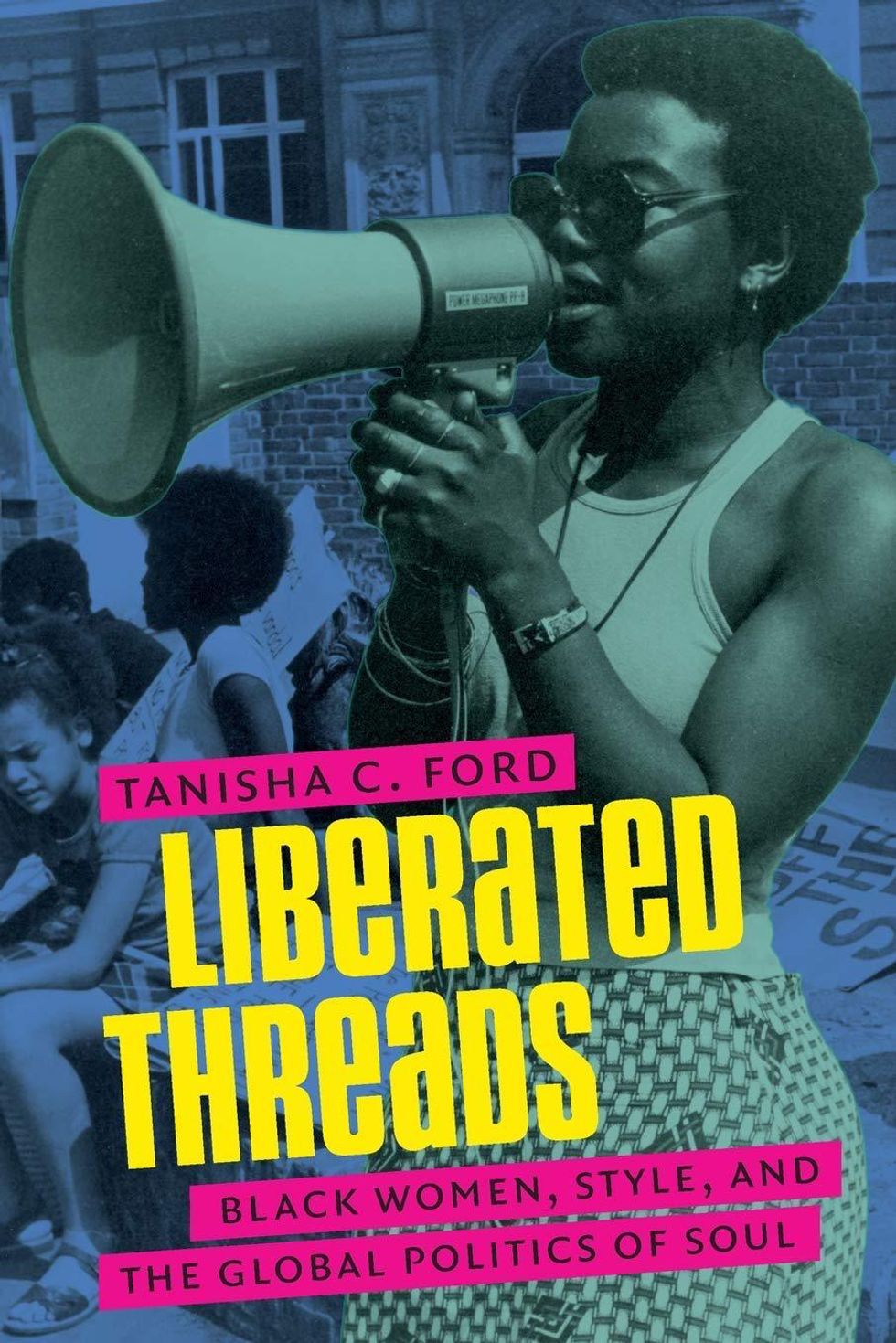 Amazon
If the intersection of politics and fashion is an interest of yours, Liberated Threads needs to be your next purchase. Subtitled 'Black Women, Style, and the Global Politics of Soul', this thought-provoking book explores black women through the 60s and 80s incorporated activism into their style.
Featured image by Shutterstock