OK. Before we dive into this particular topic, let me just say that 1) a lot of this data was cited before the pandemic (which means that not having sex because of COVID doesn't really fly here) and 2) if you're someone who's having less sex because you're abstinent by choice, believe me, I get it (check out "I've Been Abstinent For 12 Years. Here's How."). Still, because I am a fan of sex, I write A LOT about sex and I work with couples who should be having sex (also check out "What You Should Do If You Find Yourself In A Sexless Marriage"), when I noticed that there was article after article after article that said Americans are having less sex than they've had in quite some time—not only did it pique my curiosity, I knew that I had to share it with y'all. Because sometimes, it's not until something is specifically brought to our attention, that we'll even notice that it very well could personally apply to what we've currently got going on.
Anyway, some folks are calling this coitus valley a sex recession. Others, a sex depression. Either way, let's explore what in the world is going on—or rather, not going on—in so many bedrooms across the country, so that we can make sure that you don't become a statistic (if you don't wanna be).
Who's Having Less Sex and Why?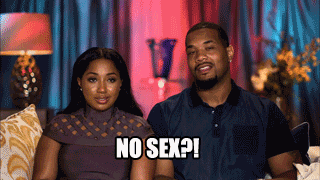 Now, before you assume that the people who are having less sex are your grandparents, let me debunk that myth, right out of the gate. Believe it or not, there is something that's literally known as the 70-year itch. Not only that but a Duke University study revealed that around 20 percent of seniors over the age of 65 said that they are currently having better sex than they ever have in their entire life. Also, according to an AARP study, among those who are between the ages of 45-59, 56 percent said they are gettin' it in at least once a week and 46 percent of those between the ages of 60-70 and 34 percent of people over 70 said the same.
So, who is showin' out on the inaction tip right through here? You might be surprised.
Between June of 2019 and June of 2020, 1 in 3 men between the ages of 18-24 said that, not only had they not had sex during that time, they didn't participate in any sexual activity at all. (Wow.)
Next up. Millennials (those are people who were born between 1981-1996). They are actually the reason why the term "sex recession" was coined. The drop in their sex life went from 62 to 54 times a year, on average.
Then there's married folks. A June 2020 study that was published on The Knot said that 24 percent of the individuals who took part in their survey had sex four times a week before marriage; those same folks dropped down to nine percent after saying "I do", although it should go on record that 62 percent of men and 47 percent of women did wish that they were having sex more often.
So, why aren't these people doing-the-do more often than this? As I dug even deeper, it appears that several factors come into play:
While it would be awesome to put it all on the stress and pressure that come with work demands, guess what? Actually, it's the couples who are the busiest who seem to have sex the most.
Younger folks? It would appear that many are struggling with adulting on a whole 'nother level. In fact, some data says that because so many individuals between the ages of 18-24 are taking longer and longer to live an independent life, it's ultimately taking a toll on their sex life.
I'm not shocked in the least that social media and constant online interaction are doing some real damage. Not only is it causing some people to become overstimulated, many are actually getting used to the idea of solely interacting with other people on their smartphone and laptops instead of engaging in face-to-face interaction. Plus, there are other studies which say that social media can trigger depression-related symptoms, not to mention what always taking in photoshopped and filtered images can do to one's sexual self-confidence.
Don't even get me started on all of the questions I've got about "Americans aren't making enough babies to replace ourselves". It's almost like sex has become so recreational that folks forgot that it is how we populate the earth too (SDMH). Anyway, having less of a desire to have children plays a role in less copulation as well.
For married folks and couples who live together, there's also the sleep divorce thing. This is when couples make the conscious decision to not share the same bed. Some do it because one or both individuals snore. Some do it because they've got different sleep or nighttime patterns overall. Others do it simply to get some "me" time or space. Anyway, it would appear that these are on the rise. While some researchers say it could benefit sex lives overall, other experts think that it is just one more thing that makes sex more…complicated.
And then there's our diet. Aside from how much a lot of us eat sugar, salt and processed foods and all of this can throw our libido way off, 36.5 percent of Americans are considered to be obese while 32.5 percent are considered to be overweight. When we as women fall into this category, it can put our hormones into a tailspin. When men do, it ups their chances for high blood pressure and erectile dysfunction.
Gee. When you take all of this into account, it makes more and more sense why less of us are having sex, doesn't it? At the same time, these stats aren't something that you've got to—pardon the pun—lie down and take. Thankfully, there are some things that you can do to keep this from becoming an issue in your own home.
5 Tips to Keep Your Sex Life Going Strong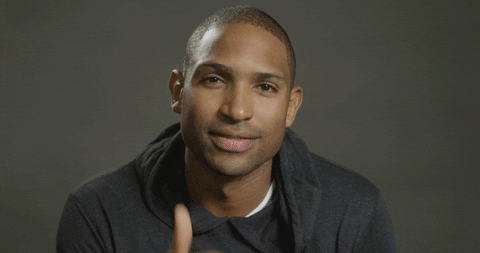 1. Be intentional about having more sex. Sex doesn't just happen. We have to make it happen. And to make something happen, there has to be a plan. That's why I find it so fascinating that some people frown upon scheduling sex. Why? You get paid on pay day because you go to work at a certain time. You are able to get a lot of things accomplished because you plan them out to happen at a certain time. Don't let these rom-coms fool you—sex oftentimes needs to have a schedule because there are only so many hours in the day as well. Besides, we typically prioritize what matters to us, so if you want to have a healthy sex life, be intentional about having sex. To do so regularly and consistently, sometimes that requires a sex schedule—and then following through with it.
2. Connect emotionally, not just physically. When sex is just a physical matter, it's pretty easy to have sex with pretty much anyone. Know what else? It's also fairly easy to become bored and feel somewhat of a disconnect, even from the act itself. That's why it's important to make sure that you're doing your part to secure an emotional connection with your partner.
Go on dates. Have meaningful conversations. Learn the art of mental foreplay. Cultivate intimacy outside of the bedroom. Laugh together. There are some people I've been in relationships with where, I dug them so much on the mental and emotional tip that sex—including the amount—was never an issue. I was pretty much always down. If you're in a relationship and your sex life is tanking, what's your emotional connection like? The answer to that question can reveal a lot.
3. Unplug more often. There are some studies that say that it's because of social media that cheating is on the rise. Honestly, I think social media addiction is a far bigger relationship culprit because, if you're more interested in what's happening out on these Instagram and Black Twitter streets than what's transpiring in your own life, at the end of the day, that's a problem.
And how do you know if you're addict in this area? If checking social media is the first and last thing that you do every day. If you can't turn your notifications off. If you think you would just die without your phone being in your room at night or you can't even imagine going a weekend without being online. If you're neglecting other priorities to be on social media. Sometimes, we don't realize how attached we are to something until we decide to go without it. If you take out this upcoming weekend to "unplug", you might be floored by, not just how much more free time you've got but how much time you have to do…other things. #wink
4. Take care of your health. Feeling lethargic, to the point where sex totally disinterests you, isn't just some random occurrence. It could be your diet ("So, Here's What Your Diet Says About Your Sex Life"). It could be that your sleep patterns are all over the place. It could be that your hormone levels are imbalanced. It could be that you need to exercise. It could even be something that is related to your mental health; something that could benefit from a therapist/counselor/coach working with you to sort it all out. Remember how I mentioned earlier that depression and being overstimulated can play a role in one's libido drop? Sometimes you can't fix those things on your own. Sometimes you need a professional's assistance—and there's absolutely nothing wrong with that. What is wrong is knowing that something is beyond your own capacity and not seeking out some reputable help.
5. Talk it out. Finally, talk to your partner; especially if you're in a long-term relationship. While everyone's sex cycles and patterns are different, if you feel like your sexual needs aren't being met, there's a chance that your partner may either sense that to be the case or feel the same way as you do. And here's the thing—one of the absolute best aphrodisiacs is open and honest communication. That's why it's so important to do it. Often.
Less folks are having sex. There's plenty of proof to support this fact. Now you know why and what you can do to prevent that from being a reality that you can personally relate to. Besides, it would be a shame of your grandparents were blowing you out of the water on the sex tip. From the stats that I've seen, it's not as far-fetched as you might think. Crazy, huh? Hmph.
Featured image by GIFs
Keep reading...
Show less
Sometimes, when I'm working with engaged couples who I sense don't know each other as well as what marriage actually requires, I'll encourage them to check out a list of questions that I happened upon, many years ago. No biggie, right? Well, that's until they find out that the list has a whopping 276 questions on it (you can check it out here). It never fails that at least one of the partners will say something along the lines of, "Does it really take all of that?" In a nutshell, yes. I mean, if you're willing to vow to spend the rest of your life with someone, shouldn't you want to know as much about them and how the two of you mesh as much as possible?
I feel similarly when it comes to sex. Although the movies want us to think that it's all well and good to bypass any real communication and just hop into bed with someone because anything less would hinder romance and spontaneity, real life says that sex is serious. It can impact your health. It can affect how you process present and future dealings with other people. Shoot, based on the outcome of each sexual experience, it can totally change your life. No exaggeration.
That's why I'm all about couples holding a bit of an interview session before doing-the-do. Because if someone in your mind is worthy enough to get that close to you, there are some things that you definitely should be clear about. I'm hoping that these 12 questions can help.
1. How Often Do You Get Tested?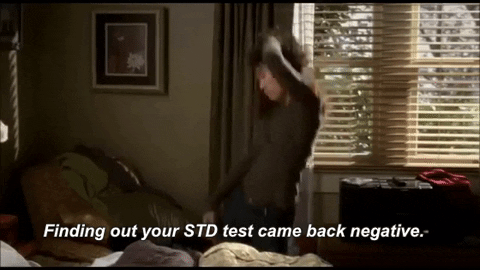 I can't believe that there are still grown ass people in this world who say ridiculous things like, "They don't look like they've got a sexually transmitted disease." What in the world? Listen, years ago, I had chlamydia for a couple of years without even knowing it. A bout of mono and strep throat (yep, at the same time) revealed that it had been lying dormant in my system. Moral to the story—if you are sexually active, you need to be getting tested no less than annually. If you're shy about doing it in a doctor's office, these days, you can also get tested in the comfort, convenience and privacy of your own home. You can usually find them at your local drugstore. If you want a list of some of the best ones that are currently on the market, you can check 'em out here.
And yes, if you are contemplating having sex with someone new, you need to ask them how often they get tested. If they say "every year," ask them if it's been within the past 12 months. On the other hand, if they look at you like you're crazy, share with them what I just shared with you—that they can cop a test at Walgreens or CVS and, if they want to be with you, that is exactly what they should do.
2. Do You Always Use Condoms?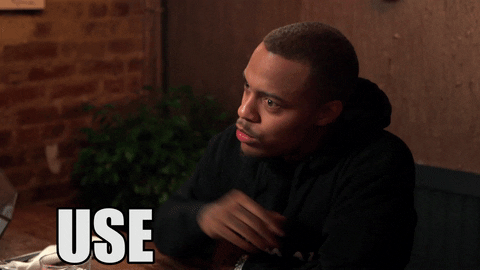 I've got a friend who has herpes. If you think that's uncommon, in the United States, it actually isn't. According to the Centers for Disease Control and Prevention, close to 1 in 5 people between the ages of 14 and 49 have it. I personally know at least six. Anyway, something that they're always trying to figure out is when to introduce their status into the conversation of a prospective partner. Whenever they ask my thoughts, I'm on the tip of, as soon as you see things could head towards something sexual, that would be the time. I then follow up with, "outbreak or not, make sure to always use a condom". Sometimes they comply. Sometimes they don't. SMDH.
Y'all, unless you're in a committed long-term relationship where there is a mutual discussion and understanding that things are exclusive, there really is no reason to not put a condom on. It doesn't matter if you're on some other form of birth control or not because that isn't going to keep STI/STDs at bay.
So yeah, if you're considering having sex with someone, getting their views on condom use is important. It speaks volumes to how responsible they are when it comes to their own health and well-being, along with how accountable they are to their partner(s).
3. How Do You Know When You're Ready?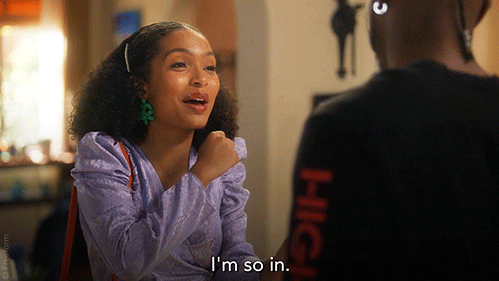 Now that we've gotten some of the clinical stuff out of the way, let's tackle some other areas because, whether folks choose to acknowledge it or not, sex isn't just a physical act; your mind and spirit get involved too (even when it comes to men, no matter how much they think otherwise). That's why I think another important question that needs to be raised is, "So, how do you know when you're ready to have sex with someone for the first time?" Is it raw attraction? Is it chemistry? Is it once they feel like they and someone else see life the same way? Do they have a steadfast "date count" (date one, date five, date 10)?
The reason why this is so relevant is because oftentimes couples experience a breakdown in communication and it's all based on assumptions and expectations as it specifically relates to sex. Getting clarity on how a prospective partner views the timing of sex can help you to understand if you both want the same things, at the same time—which in a relationship, is crucial.
4. Do You Automatically Become Exclusive When You Start Having Sex with Someone New?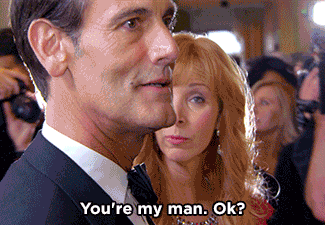 Speaking of "never assuming", lawd. I don't know what makes so many people—in this case, I'm gonna say women—assume that just because they start to have sex with someone, that person is automatically going to stop having sex with other people. Don't let these rom-coms trip you up. The only way you know if someone intends to be exclusive is if you ask them. And yes, this needs to transpire before you give up the goods. No, not so that you can manipulate someone into being only with you by "dangling the carrot" so to speak. It's so that you can be clear on what you're signing up for—physically and emotionally.
Sex is a really intimate act. You have every right to know if you are sharing yourself with someone who is sharing themselves with another person or other people. While the details of what they've got going on is up for grabs, anyone who thinks this question is none of your business honestly doesn't deserve to be up in yours (if you know what I mean).
5. Will You Rate the Importance of Sex from 1-10?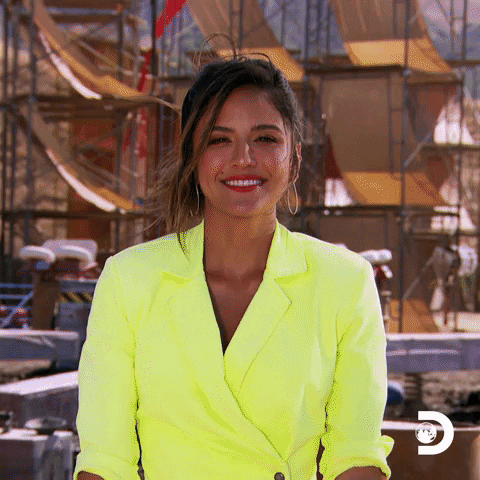 Whenever I'm counseling married couples, something that I discuss with them is how important it is for them to share with their spouse how important sex is to them personally. It's because a huge issue that a lot of long-term couples deal with, isn't the fact that they aren't sexually compatible, it's that their expectation for how often they want to have sex isn't the same.
A one-off, sexually, is one thing. However, if you're planning on having sex with someone for quite a while, it's critical that you ask them to rate how important sex, in a relationship, is to them. Because listen, if you say "4" and they say "9" (or vice versa), I can promise you that there is gonna be some conflict up the road. Better to figure out if you can find some common ground before hopping in the sack. Trust me.
6. Do You See Sex in "Levels"?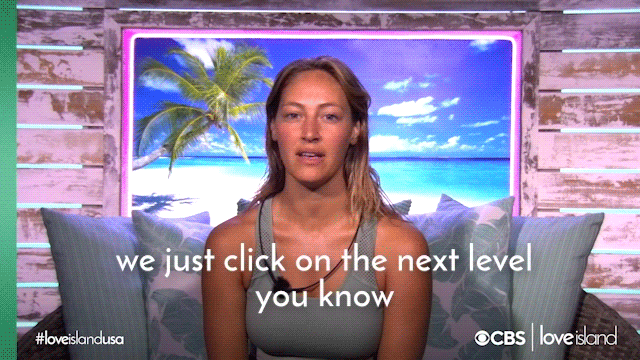 What exactly do I mean by this? Last year, I wrote an article for the platform about how friendships come in levels. Well, something else that does is sex. Some people see sex as being purely recreational. Some people only have sex once some sort of emotional connection has been established. Some people wait for sex until there is a long-term relationship or even marriage. And with those levels, oftentimes comes the amount of vulnerability and sharing that they are willing to do, both in and out of the bedroom. I know several people who go through the mechanics of sex without really revealing much of themselves at all. Meanwhile, some of their partners have ended up feeling devastated because they were going "all in" on their end. Never assume that passionate sex is a solid emotional connection. Getting this kind of understanding comes from verbal communication not sexual activity. Again, just about everything has levels to it. When it comes to what your potential partner's levels are—ASK.
7. What Are Your Sexual Priorities?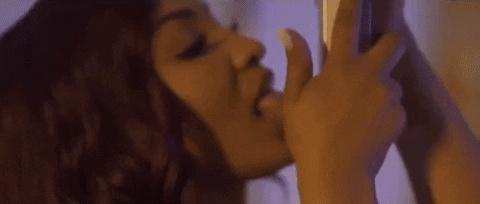 Priority is an interesting word. It speaks to level of importance. It speaks to when something should occur. It speaks to what deserves to receive special attention. Keeping all of this in mind, knowing what someone's sexual priorities—yes, in this context—is really important as well. Is foreplay a big deal to them or not? How do they feel about afterplay? Do they have things on their sex bucket list that they haven't tried (and want to with you)? How open are they to trying new things? How important to them is their partner's pleasure? Learning what someone prioritizes in the sexual realm can give you a whole lot of insight into their approach to sex overall. And listen sis, the less you are blindsided, the better.
8. What Are Your Sexual Boundaries?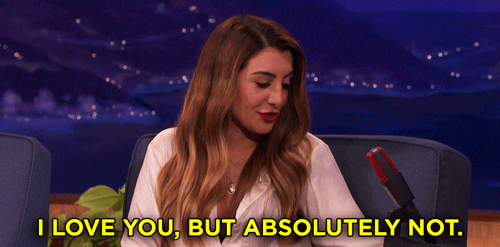 A couple of years ago, I penned an article for the site entitled, "These Are The Deal-Breakers You Shouldn't Hesitate To Have In The Bedroom". The reality is, even though you really can't get more naked (literally) with someone than when it comes to sex, most of us aren't so uninhibited that we have absolutely no boundaries or limits at all. What is your partner willing to do? What are they not willing to do? Do they feel some type of way about having sex in their home or their partner spending the night? What are some sexual pet peeves or irritants that they've got? Are there some things that are open to compromise and if so, what are they? Listen, I don't care how much chemistry you have with someone, never assume that your idea of great sex (more on that in a bit) is the same definition they've got. Again, the only way to know for sure is if you talk it out. Disrespecting somebody's boundaries are a big deal. Bedroom limits are certainly not exempt.
9. How Do You Feel About Oral Sex?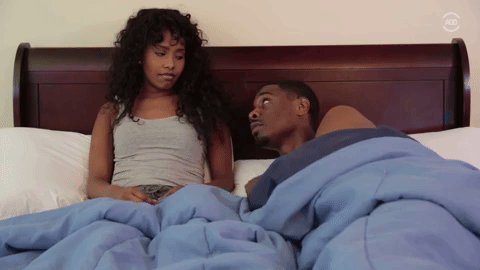 While it personally blows my mind, how many grown men and women can take a pass on oral sex (because usually it's the giving not the receiving that they don't like), that doesn't change the fact that it's the truth. Some people in my own world could do without it and boy has it caused problems in the bedroom for them (married and single people alike). You don't want to find out after you've given on your end (or even once you're just naked) that your partner has no intentions on returning the favor. So, if oral sex is a big deal to you, you need to find out if 1) they are down and 2) if they enjoy doing it or merely tolerate it as a means to an end. Hmph. Let me tell it, the folks who are down to receive and not give are revealing more than just their views on oral sex; they're low-key telling you if they're a selfish lover or not because if they want what they aren't willing to give…isn't that the textbook definition of what selfishness is?
10. Does Sex Change the Dynamic of the Relationship for You?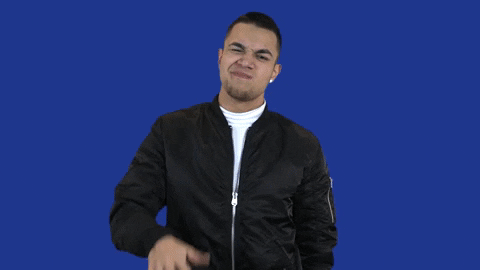 I'm the kind of person who believes that sex changes everyone to some extent. I mean, the oxytocin (the natural hormone that comes from kissing, cuddling and having sex that bonds you to the person you are doing those things with) is enough of a reason to support this stance. Still, some folks definitely end up getting way more attached than others. Plus, not everyone sees sex from the same perspective. I know people who immediately think they are in love after their first time with someone. I also know people who can chalk sex up to being something cool to do, so they don't find themselves super emotionally invested at all. That's because, even if science says that their bodies are connecting with someone, if they mentally and emotionally choose to check/tap out, that can still hinder anything serious from developing.
So yeah, you definitely need to find out if the person you're thinking about having sex with only wants to have sex or if they see that as a sign of taking the dynamic to another level. Again, far too many people create movies in their mind of what they think sex should be and do for them. Then when they get disappointed, they blame the other person. Sex doesn't translate for everyone the same way. The only way you'll know how it affects them relationally is by openly and genuinely talking with them about it.
11. Have You Ever "Faked It"? If So, Why?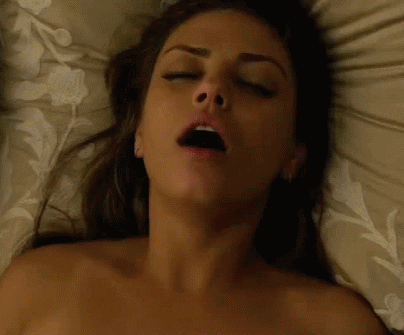 Wanna know how egotistical someone is when it comes to sex? Ask them if they know that someone they've had sex with has faked an orgasm before. I don't care if it's a man or a woman, if they come at you with "Oh, I KNOW that hasn't happened"…EGO. The reality is that 75-80 percent of women haven't had a vaginal orgasm before and 1 in 4 guys have admitted that they've faked climaxing. For us, an orgasm comes with contractions (which means our partner should be able to feel some pulsating going on if they are inside of our vagina). For guys, it needs to go on record that a man hasn't automatically had an orgasm just because he ejaculated (men can have an orgasm without ejaculating too). That's why, all of that yelling and wall-climbing aren't a dead orgasm giveaway. Sometimes it's literally just an act.
The reasons why people choose to fake it are vast. Some want to hurry up and get sex over with. Some feel self-conscious about not having one and they don't want their partner to know. Some are unhappy in bed and yet want their partner to be pleased. The bottom line here is faking it is never "just faking it"; there's a story behind it and whatever that account is, it can reveal a lot about a person. For this reason, asking a prospective partner if they have faked it and, if so, why they thought that was the "right" thing to do.
12. How Do You Define "Great Sex"?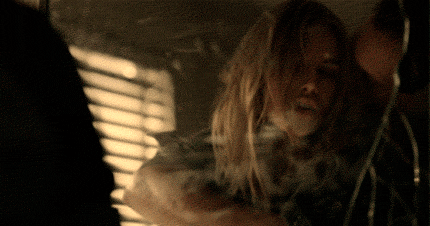 When you get a chance, check out "What GROWN Women Consider Great Sex To Be". I wrote it with the objective of expanding the concept of what "great sex" is for mature individuals. And for that reason, I'm gonna close out here. Like most things in life, defining "great" is highly subjective, especially when it comes to sexual activity. Some people think that someone who is down for whatever is great. Some feel like those with a super high libido are great. Others think that sex within the confines of a serious relationship make for great sex. While yes, some things you won't discover on the "great scale" until the act actually transpires, having some sort of insight into what makes someone walk away from a sexual experience with a huge smile on their face can happen before everyone's clothes come off—and it should.
Whew. There you have it. Listen, no one is saying that this has to be an interrogation. Just over a couple of glasses of wine, express that you'd like to learn a few things in the sex department. If he has a mature approach to sex—and you—he'll be open to the discussion. And whether you ultimately decide to move forward or not, you'll have a lot more peace of mind. Guaranteed.
Join our xoTribe, an exclusive community dedicated to YOU and your stories and all things xoNecole. Be a part of a growing community of women from all over the world who come together to uplift, inspire, and inform each other on all things related to the glow up.
Featured image by Giphy
Keep reading...
Show less
Well damn. Who would've thought that the topic of shower sex would be so complex? On one hand, while some reports indicate that over 70 percent of men want to engage in shower sex, I also noticed that 80 percent of non-sport related injuries are usually due to something that has to do with sexual activity—the kind that oftentimes happens in the shower. When I asked some people who I personally know to share their thoughts on the topic, many women told me that the idea of shower sex turns them on; however, whenever they've tried it, things seemed more crowded and awkward than anything else.
While I definitely roll my eyes whenever I see a sex in the shower scene in a movie or on television, it's not because I think that great shower sex is impossible; it's because I think the way that it's usually presented is mad unrealistic (that goes for most sex scenes, to tell you the truth). For starters, there is some intentional pre-shower sex shopping that needs to be done. Secondly, shower sex isn't really meant to be spontaneous. You need to plan out what's gonna go down on the front end. If you do that by taking the 12 tips that I've got for you today into account, you very well could be on the way to discovering that shower sex is one of your absolute favorite ways to…uh, engage.
1. Get a LED Showerhead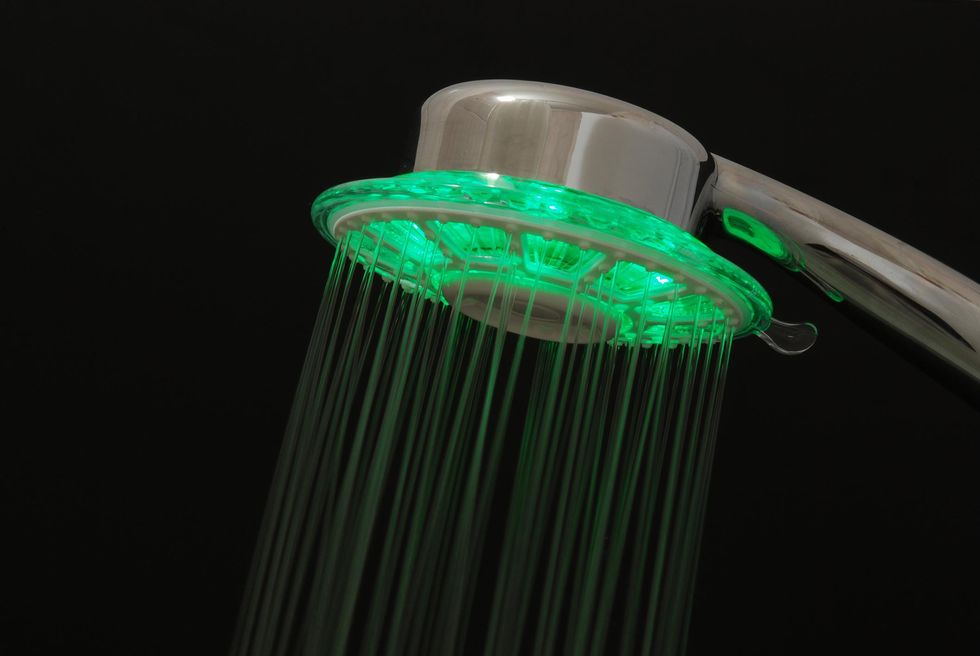 Getty Images
When it comes to the biggest mistakes that people make when it comes to shower sex, I'd have to say that not having the right kind of showerhead absolutely tops the list. First of all, you need one that is adjustable because those are the kind where you can play around with the water pressure and, you can position the head to spray, pretty much anywhere that you want it to. This makes it easy to switch around due to height or to apply the pressure to certain spots (if you know what I mean).
Also, make sure that your showerhead comes with LED lighting. That way, the water can appear to be all kinds of colors while you're in there doing your thing. It's your own light show that can be exciting and sexy. For some of the best adjustable showerheads, click here. For some of the best LED showerheads, click here.
2. Buy a New Shower Mat
Whenever I try and get couples to consider shower sex, one of the main things they bring up is being afraid of slipping around everywhere in the process. I totally get that. That's why it's so important that you have a firm shower mat on the bottom of your tub. In my opinion, you might want to go with one that is designed specifically for seniors because it will definitely have a solid non-slip factor to it.
A good example of what I'm talking about is OTHWAY Non-Slip Bathtub Mat Soft Rubber Bathroom Bathmat with Strong Suction Cups. You can check it out for yourself here.
3. Cop Yourself Some Suction Handles
While we're on the topic of making shower sex safer, something else that you might wanna cop are some suction handles. They are portable cups or rails that grip pretty darn well on flat or non-porous walls in your bathroom. This makes it easier to maintain your "position" because you'll have something (else) to hold on to. The main thing to keep in mind with these is they aren't permanent fixtures. This means that, after a week or so, you will probably have to "re-stick" them.
Also, don't rely on them to hold up the entire weight of you or your partner; they simply exist for assistance's sake. Again, places that specifically make things for seniors are probably the best starting point for selecting the best suction handles. My two cents are that you begin here.
4. Add Some Silicone Lube
As far as what to buy, I've got two more things to add to the list. First is some lubricant. While that might seem crazy to say, considering you are in so much water 'n all, the reality is that water is not a good lubricant.
Matter of fact, just using water alone can make sex more uncomfortable because it has a tendency to wash away your natural lubrication. While a water-based lubricant is OK, when you're already in a ton of water, it's best to go with one that contains silicone. They are definitely great at making everything "more slippery".
Also, they won't damage latex condoms like oil-based lubes can definitely do. As a bonus, many of them are free of glycols and glycerin—two things that have the potential for causing irritation in the genitalia region. Some of the best lubes on the market this year can be found right here.
5. Try Some Edible Shower Gel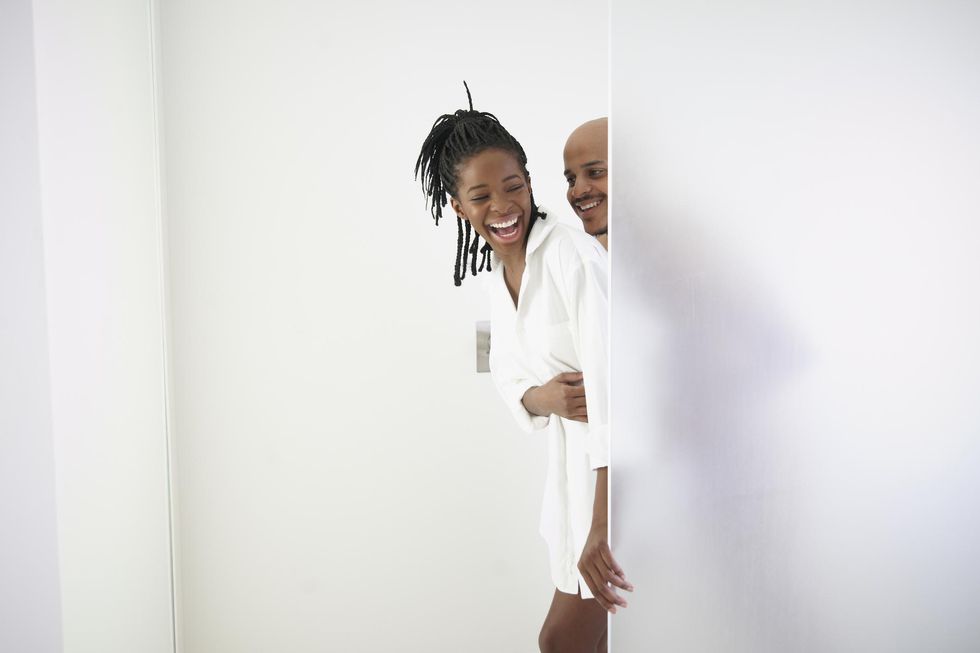 Getty Images
One more purchase. Another reason why shower sex is sometimes not as hot as folks initially envisioned is because they're honestly trying to do the absolute most up in there. Most of us don't have a large enough shower to sit in (at least, not that two people can sit in), so we're working with limited space. That's why I don't recommend that you and your boo thang decide to wash up and have sex, at the same time, in there (more on that in a bit).
That said, when it comes to this particular recommendation, I'm all about going with some edible shower gel. If you're not looking to "get clean" so much as you're striving to get dirty, go with something that you can lather-and-lick with. After doing a bit of digging around, it seems that Shunga is a pretty popular brand. If you want to buy a bottle or two of their edible exotic fruit shower gel, you can get some of it here.
6. Bring Some Music In
One more "prop" that I think is an absolute must is music. You can turn up your entertainment system, bring in your phone or invest in a Bluetooth showerhead. Sometimes shower sex doesn't seem all that sexy because, I mean, sex is happening in the bathroom. But if you set the scene with some of your favorite sexy music (and also a few rose petals on the floor of your bathtub and perhaps even some aromatherapy), it can transition the space into something more erotic and less, well, functional.
7. Clean Up First. Here's Why.
OK, I'm hoping that it's a given that the bathroom needs to be cleaned up before trying to have sex up in there because I can't think of anything more off-putting than a nasty ass bathroom space. For this tip, what I mean is you might want to actually wash up before coitus.
Like I said a sec ago, trying to multitask by having two people in that little bit of space to wash up and then have sex is not only potentially exhausting, it can end up getting you so frustrated that you find yourself saying, "Forget it." Both of you having a seven-minute shower alone and then hopping into together can relieve some of the stress of shower sex. That way, you can just focus on having a lot of fun instead.
8. Engage in Foreplay. Beforehand.
I've shared, numerous times, in articles about sex (specifically orgasms) on this platform that while it pretty much only takes a man around five minutes to climax, it can take us somewhere around 20. That's because we oftentimes need more foreplay in order to get fully aroused. Hey, if you want to spend the time of a sitcom in the shower, have at it. I ain't mad at you.
I just wanna plant a seed and say that you probably have a better chance of fully enjoying the experience if you engage in some foreplay before getting into the tub. Like oral sex, for example? While it might look sexy in the movies to see it happen in the shower, between all of the water and then the crammed space, it actually may prove to be more "profitable" if you do a lot of that first, outside of the bathroom. Feel me?
9. Get into the "Right" Position(s)
Let's get real. Not all sex positions are created for the shower. To be honest with you, if you're not, at least a little bit flexible, this could also cause shower sex to get on your nerves because you need to be able to at least bend down and touch your feet. Right?
Standing up and wrapping a leg around your partner and/or doing a modified version of doggy style (by bending your waist halfway without actually kneeling down) are pretty comfortable positions that can definitely help you to get the job done. Oh, and if your partner is strong enough to hold you up—even better.
10. Make the Water Make Sense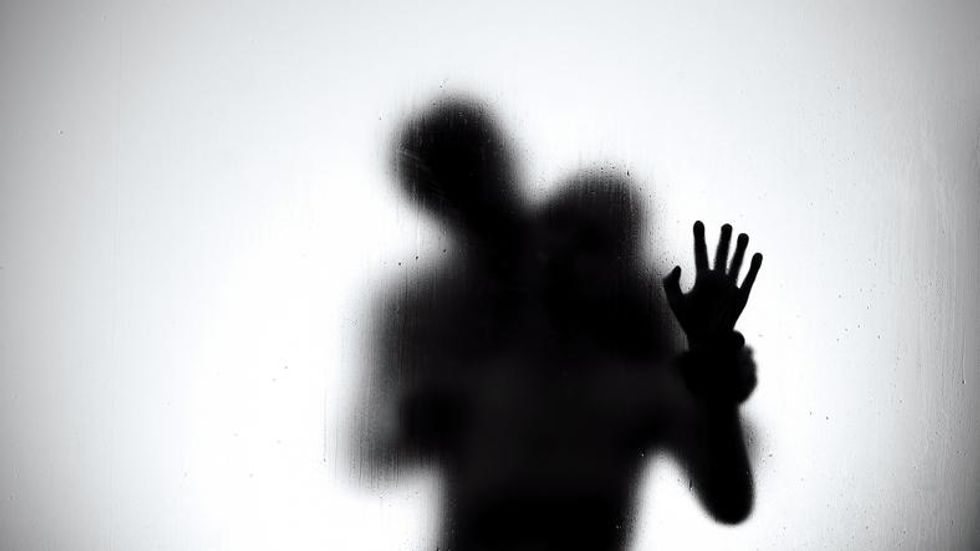 Getty Images
Some folks mess up because they actually make moves that result in the water that's coming from their showerhead to be more of a nuisance more than anything else. Back to oral. I'm not sure why giving oral sex would be the jam for us unless we absolutely don't care about getting our hair drenched—even then, all of that water pouring down from the showerhead can make it hard to breathe.
On the other hand, the adjustable showerhead that you (now) have? While you're in that modified doggy position, you can always use it to stimulate your clitoris at the same time. And chile…CHILE.
Also, some people just hop in there without testing the water temperature to make sure that it's suitable for both individuals. That's why you and yours running your hand underneath the showerhead beforehand is a good idea too. Bottom line, water is your friend. Just make sure to apply it in a way that makes sensual sense.
11. Stay Present
This particular point about shower sex applies to sex, in general. If you go in with the goal of accomplishing something specific, you could end up getting either disappointed or, quite frankly, pissed off. Yes, a few mind-blowing orgasms would be absolutely awesome yet even if that doesn't happen, how about relishing in the fact that you got to spend some quality time with your partner and create some new memories?
If the focus is about just staying in the moment, enjoying each other and seeing where the next moment will take you, I'm pretty confident that you will have a good time—even if it doesn't totally end up being like the shower sex that you've seen on the tube or big screen.
12. Extend It to the Bedroom Afterwards
And finally, no one said that you had to "finish" in the shower. Sometimes, like courses of a meal, sex needs to be taken in, in stages. Foreplay before the shower, some intercourse in the shower, orgasms after the shower. If it's in this order, it still sounds like a really good time to me. How about you?
Join our xoTribe, an exclusive community dedicated to YOU and your stories and all things xoNecole. Be a part of a growing community of women from all over the world who come together to uplift, inspire, and inform each other on all things related to the glow up.

Featured image via Giphy
Keep reading...
Show less
I'll be the first to admit that my relationship with penetrative sex changed when I tapped into mindfulness. Although I didn't have the language for what it was at the time, now I can see the way my mind and body opened up when I stopped thinking and started flowing. When I stopped racing to a foreseeable end and instead reveled in being fully present. My connection intensified, so did the passion, and so did my experience with previously nonexistent vaginal orgasms. It was transformative to say the least.
Nowadays, I have the language for what that state of being is. The act of being present, fully aware of the moment, giving unwavering and undivided attention. Every sensation takes center stage and the emphasis on senses intensifies how I experience touch, taste, and of course feeling filled. That word is mindful; and to apply it to sex, well, you get mindful sex.
And what makes mind-full sex different from mind-less sex?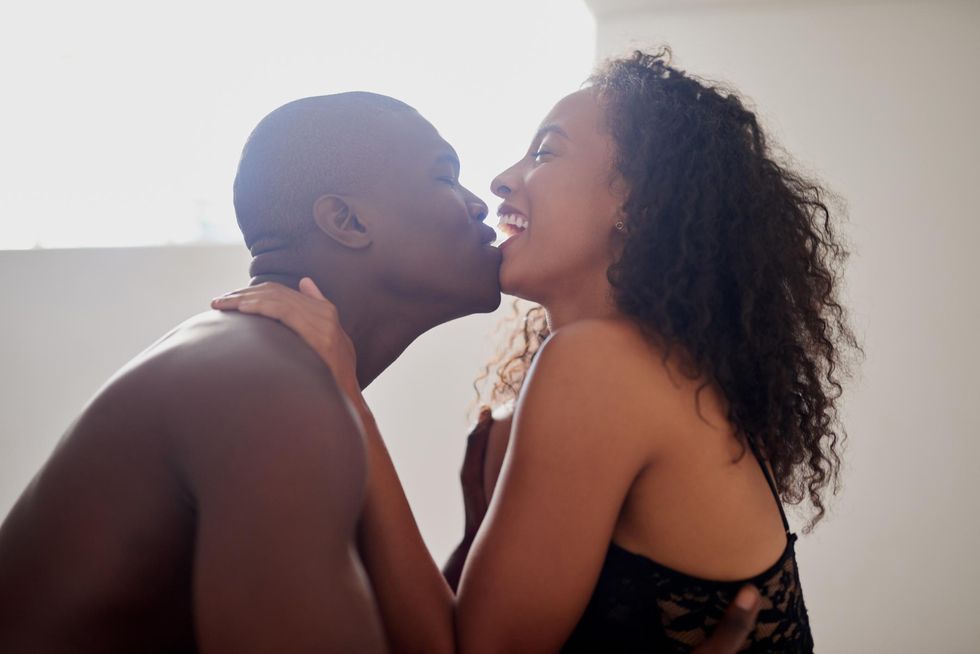 Adene Sanchez/Getty Images
What is Mindful Sex?
In a conversation with sex therapist Dr. Donna, LICSW, M.ED, founder and lead therapist at AnnodRight, she explained, "You wouldn't be having sex with your to-do list on your mind. You would be engaged in the moment with what is happening and not on other things like dishes, work, or if your fro still looks good while you're having sex. What truly makes the difference is being in the moment intentionally."
Intention. When I think back to times in my life where the sex I was having was very mind-less, it usually had everything to do with where I was physically and mentally weren't in alignment. I was in my head about feeling pressured to orgasm, I was in my head about not feeling confident in my body, I was thinking of what he could be thinking. I was everywhere and nowhere all at once.
If You Have a Hard Time Connecting Sexually with Your Partner...
For those of us who have or have had difficult times feeling connected during sex overall, what we fail to realize is how much mental blockages interrupt our connection to the moment and our ability to surrender to pleasure in a way that helps us reach ecstasy. Mindful sex can be a solution for that.
Dr. Donna advised that if you are experiencing mental blocks that stop you from connecting during sex to take a moment to get to the root of the disconnect. "What is usually going on for you where you don't feel connected? Is it only in the boudoir with your partner, or is that disconnect in other places?" she recommended. "Take some time to figure out those pieces FIRST, then come back to how you can be present in the bedroom. Some of the disconnect can be the [sex] position."
"For this, I suggest front-facing positions where you can look at each other. Practicing some mindfulness on your own can also help you to be better practiced when you get into the sexual situation you want."
Our article on intimate sex positions is a great place to start.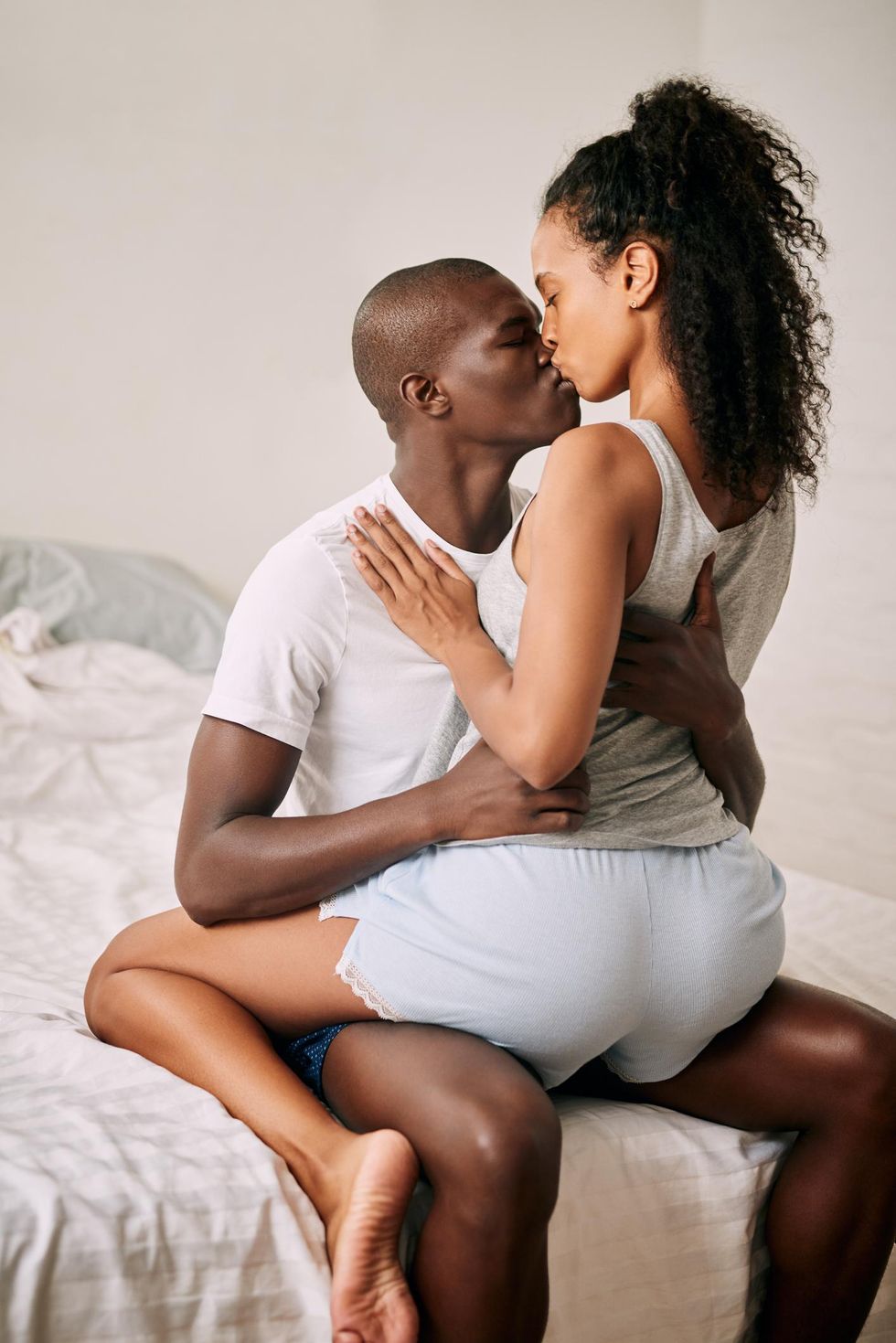 Adene Sanchez/Getty Images
3 Ways to be More in the Moment During Sex
Mindful sex is a beautiful way to deepen and intensify the sex you have with your partner. In order to practice being more present and in the moment during sex, Dr. Donna shared the following ways:
1. Remove all distractions. Including music.
"Turn off the TV, unexpected sounds and flashes can take you out of the moment. Also, until you have mastered it, turn off the music. Let the rhythm between the two of you be the true focal point here."
2. Plan the sex.
"Sounds so unsexy, but hear me out. Planning a time and space for sexy time can help to build up anticipation, on the one hand, and means that you can better plan for a distraction-free environment. You can make sure to schedule all the obligatory adulting activities before it, so that you can more easily give yourself over to your sexual desires."
3. Talk about your connection issue.
"If you find that you are consistently distracted in sex, talk about it with your partner. There is no use in keeping that secret. When we talk about what is on our minds or the feelings we have been harboring, we give them an outlet, which means they take up less space in our minds. Having the conversation can also mean that between the two of you, you can come up with some solutions."
Featured image by Adene Sanchez/Getty Images
Keep reading...
Show less
Whether butt play is the first stop in exploring your sexuality or an evolutionary point reached after much reflection and growth, it seems inevitable to avoid its presence in pleasure. It has so much potential as an epicenter for pleasure yet it's still one of those things done behind closed doors (no pun intended). Anal sex is the new blowjob for Black girls, or so it seems. Remember when blowjobs were pronounced "things white girls do", but quietly Black girls were partaking too?
That's what anal sex has become. For a plethora of reasons I don't care to address — not here and not now. This article is for those who have moved past the shame or embarrassment or "miseducation."
This is for those who are ready to explore the other side of pleasure.
This is a guide to the wonderful world of butt plugs. One way to dive into butt play. And because we're here to guide, it seems only fair that we'd start at the basics:
What Even is a Butt Plug?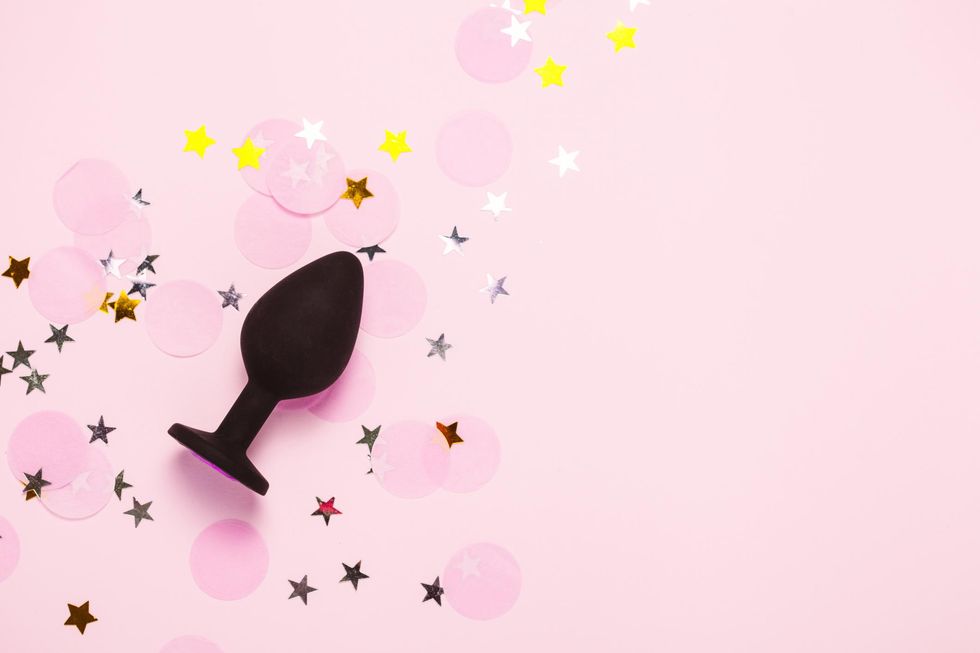 Enter the wonderful world of butt plugs.NadinPanina/Getty Images
Well, according to me, that's easy to answer because it's exactly what it sounds like, a plug for your asshole. A stopper, if you will. But its purpose is dependent upon your goals, which we'll get into shortly. They come in many shapes, sizes, and materials (metal, glass, plastic) like any other sex toy. They can even come with a vibration.

According to sex educator and host of Anal Sex Podcast: The Plug Luna Matatas, butt plugs can be more carefully defined as "sex toys that go inside of the butt, they usually have a bulbous shape, a neck and a flared base. They allow the muscles and tissue of the rectum get accustomed to penetration. Butt plugs are great for anal training."
The spectrum of ways in which you are able to use butt plugs in your anal play are endless. Butt plugs can serve as the main dish or the appetizer.
Here are a few ways to help you envision how you might want to use butt plugs, according to anal expert, Matata: 
Stretching for Anal Play
Much like any other workout, stretching can be the difference between cramping up or actually getting a full, enjoyable workout. And by workout, we mean anal.
Double the Pleasure
For added sensation during vaginal sex or even during solo sex, two is better than one. And Matata says, "You're adding in another erogenous zone to your self-pleasure, which might amplify the sensations you normally feel during masturbation."
"Butt plugs can give a sense of fullness inside the anus that feels pleasurable for some people. Others enjoy the stimulation to the many nerve endings at the entrance of the anus."
Embrace the Tease
Up the ante and give a little tease action rather easily when use your plug during ther types of partnered sexual activity, from kissing and cuddling to oral sex. See how long you all can last before you're driven to have sex or even edge it out. The benefit of this is that "while doing other things that get you aroused, your anus has a chance to relax and enjoy the sensations of the butt plug."
For the Thrill
"Engagement of our erotic imagination — you might be excited by the idea of having something in your butthole naughty or taboo," Matata concludes.
How to Use Butt Plugs for Beginners: A Guide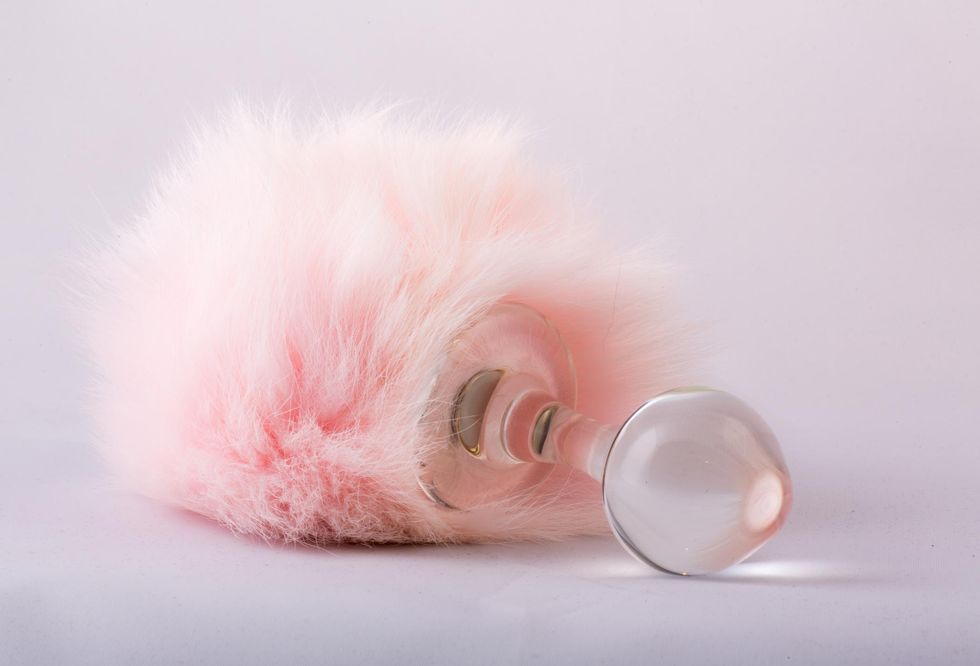 tino serraiocco/Getty Images
Size Does Matter
When looking into how to use butt plugs for beginners, curious minds might want to know what size to start with and if the purpose of your butt plug is to work you up to anal sex, does it need to be similar in size to your partner's penis or strap. To the latter, Matata explains, "You can go from a smaller plug to a penis [or strap], it depends on the experience of someone with anal penetration, what their body is in the mood for that day, how relaxed they are, etc.
"You can test out how well the person is opening up [to] the butt plug by rotating it inside someone, pulling it all the way out and then restarting the process, alternating between time with a plug and time with fingers massaging the rectum."

Anal Play: Butt Plugs or Anal Beads?
For beginners, I would recommend starting small with your plug if this is your first venture into anal play of any nature. But if you have a little experience under your belt, Matata suggests adding some weight, as a weighted butt plug for a little razzle dazzle i.e. increased sensation. You might also try a different shape as well, such a spheres or anal beads.
Keep it Safe
As far as the material, it's your world. However, as with any other toys, you do want to make sure you're using body-safe material. That's the bottom line. Matata points out, "Butt plugs can be made of rubber or jelly materials, but these are porous which makes them hard to sterilize. Try finding butt plugs made of body-safe materials like silicone, glass, or stainless steel. If you're a beginner to butt play -- you could try silicone materials first as some beginners find glass or stainless steel butt plugs too firm. [Furthermore], look for butt plugs with a rounded shape at the top and a flexible neck."
Wet it Up
Whatever you do, it can't be stressed enough the importance of lubrication. The anus, unlike the vagina, doesn't lubricate itself naturally so you'll want to use, "Lube. Lube. Lube. [Specifically] a long-lasting water-based or silicone lube is super important." And because it doesn't self-lubricate at the sign of arousal, it is especially important that we pay attention!
"Listen to the anus - sometimes it's just not in the mood for penetration, you can enjoy the outside nerve endings by putting vibrators against the butthole or massaging it," she continues. "If burning sensations or pain happen, slow things down, take a break or add more lube. Ignoring the pain or using numbing agents is increasing your chances of anal injuries like fissures."
Although all good things must come to an end, Matata left us with a few of her favorite gems to consider when looking to invest in butt plugs. Some of her favorites were created by b-Vibe, known for their "innovative and sexy looking butt toys."
The Best Butt Plug for a Beginner:
The Best Butt Plug for Intermediate: 
The Best Butt Plug for Advanced: 
Featured image by NadinPanina/Getty Images

Keep reading...
Show less
Whether you're in a long-distance relationship or you're just looking for a way to spice things up with your man, something that I think you should never underestimate is what a good, long and sexy round of phone sex can do for you and yours. While I already know that it's oftentimes seen as some wack-ass, bootleg consolation prize, I personally think that's just because there isn't enough forethought and prepping that is put into it. Hopefully, though, after reading these 12 suggestions, not only will you see phone sex in a whole new light—you'll be excited about having a few session with your boo thang, just as soon as you possibly can.
1. Download the Right Sexting Apps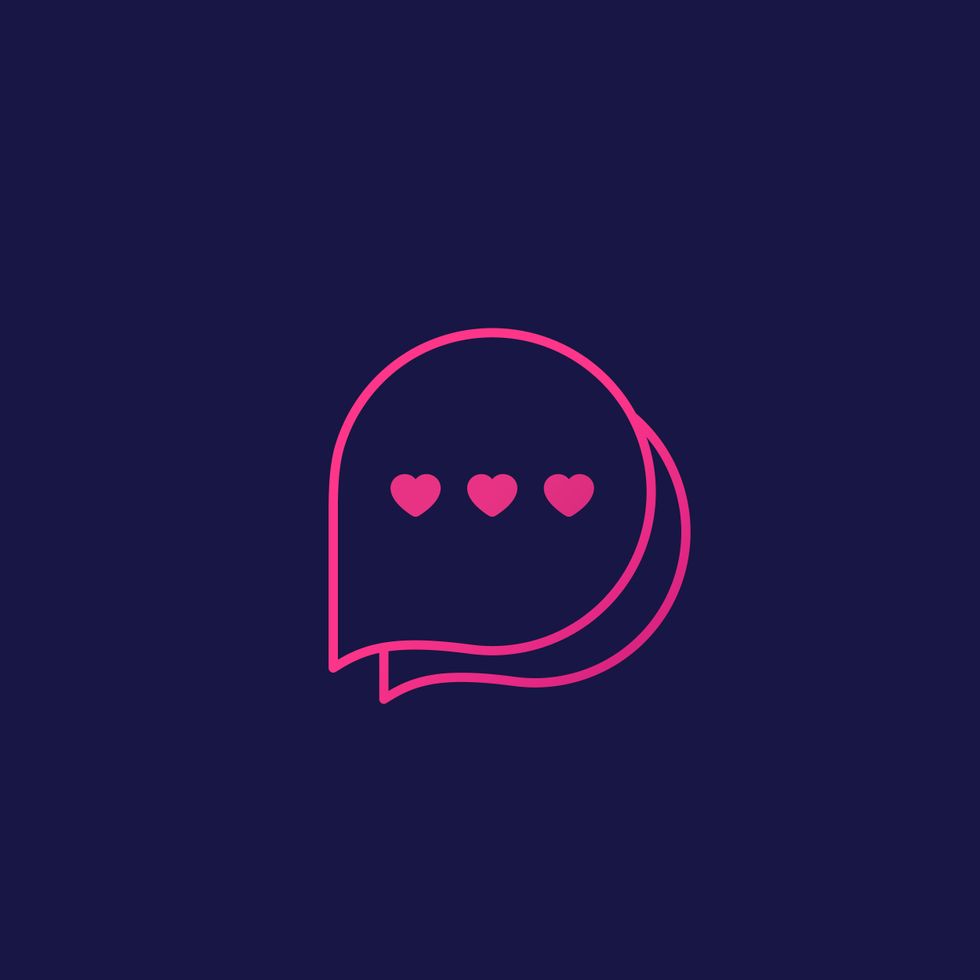 Before getting into all of the ways to make phone sex better, I'm thinking that you're probably most concerned that what you say (and do) remains between you and your partner. Noted. That's where certain sex apps come in. Dust is a sexting app that literally turns everything that transpired to "dust" after 24 hours. If you want to send some screenshots, Confide will "gray out" any of the ones that might be shared with someone other than the originally intended individual. We-Connect is cool because you can connect vibration sensations to your sexts. LokLok is great because you can actually scribble messages to your partner to give a more personalized effect (which is great when it comes to foreplay or afterplay). Wickr isn't exactly a sexting app; still, it's really secure when it comes to sending photos and videos. Bottom line, these are some popular apps that can put your mind more at ease, as far as confidentiality is concerned.
2. Send Each Other a Phone Sex Gift Pack Ahead of Time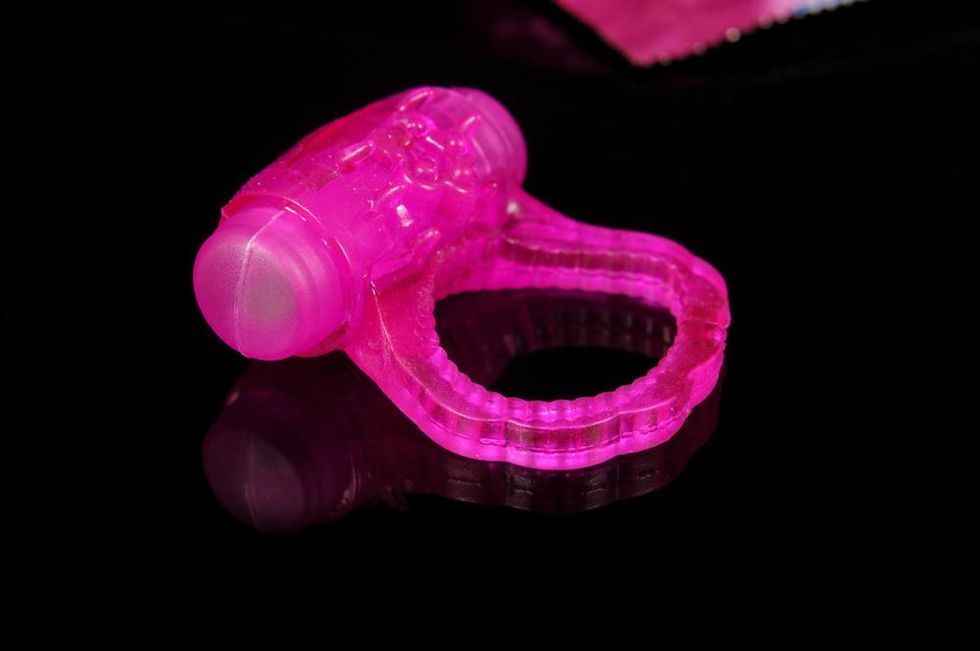 Now that you can feel more confident that, whatever you and yours are game for while being on the phone, no one else will have to know about it, it's now time to get into some tips on things that you can do that will help to create the mood. Let's start with making a sex gift pack, shall we? This is something that both of you can customize and then send to each other.
If you're totally down yet you're not sure what yours should include, I've got a few ideas: lubricant; sexy underwear; the perfume (or essential oil) that he likes to smell on you; a handwritten note that consists of some of the things that you want to do to him; a phone grip (so that he can either hold his phone with one hand or not at all); a voice-controlled vibrating egg or cock ring; some satin sheets; a blindfold; some champagne (or a bottle of whatever their favorite liquor is and, some chocolate sauce (or whatever their favorite sexual condiment is).
How can someone not get excited at the sight of receiving items like this, chile?
3. Set the Stage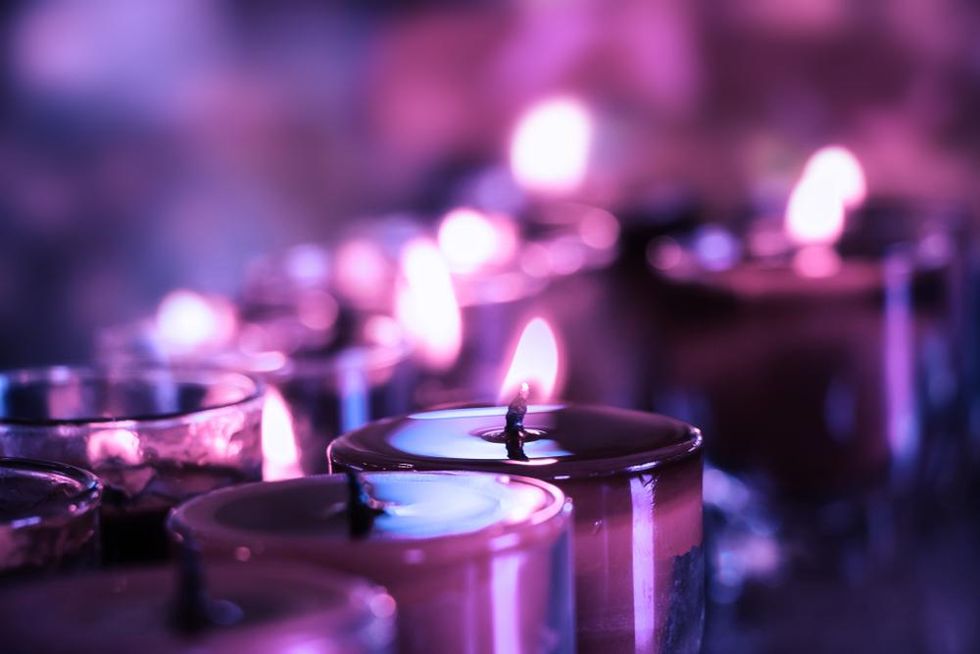 Whether or not you plan on video chatting, you still should set the stage/scene for some erotic romance. Turn off your overhead lighting and either light some scented soy candles (jasmine, lavender, vanilla, rose, patchouli, cinnamon and nutmeg can all help to get you in the mood) or install a colored LED light bulb (blue, purple and red are really sexy). Get yourself a sex pillow; it can make getting into certain positions, so much easier. If you want to play some soft and sexy music in the background, do that. Shoot, some people like to have phone sex while soaking in the bathtub. Others prefer to roll around on the floor. The key is to create the kind of atmosphere that makes you want to have sex while encouraging your partner to do the same.
4. Dress Up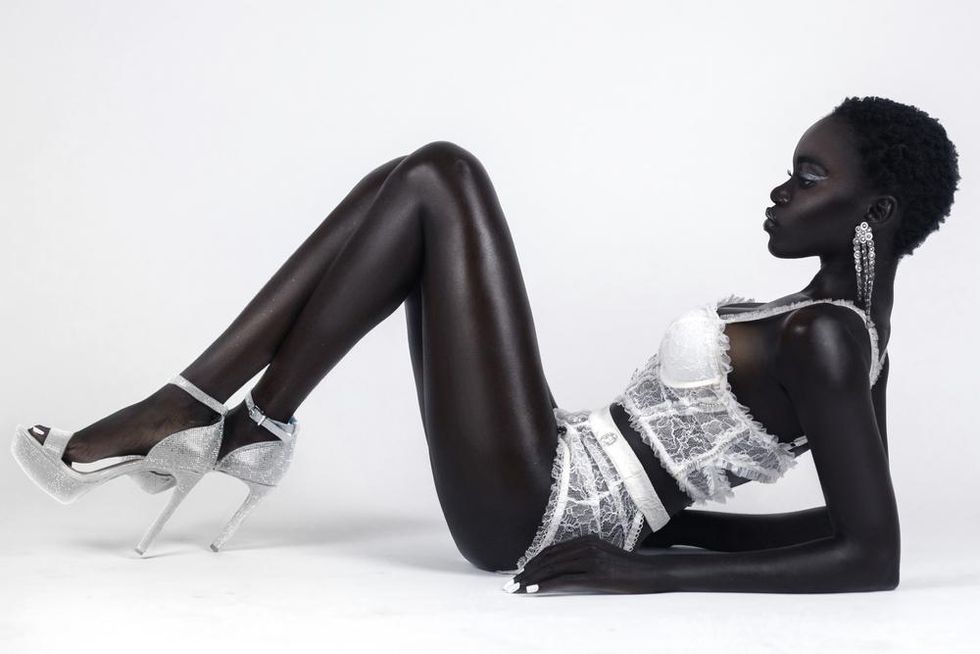 I won't lie. About half of the men that I know, whenever the topic of lingerie comes up, they tend to shrug their shoulders and be like, "I prefer you just get naked." About another 30 percent say that they like to see their lady in it, with or without sex happening. Then there's the other 20 percent (a lot of them are husbands) who say that lingerie is like the gift wrap that's around a present. Personally, I like lingerie, even just for me, because it makes me feel sexy, sensual and super seductive, especially when I get something that feels really soft on my skin, that's in a color that I like, that accentuates my favorite parts of my own body. Anyway, whether your man likes lingerie or not, whether you plan on getting on video or not, phone sex should be treated like a special occasion. Dress up for yourself, if no one else. It has a way of putting you into a headspace that is sexually unmatched.
5. Bring in Some, Umm, Sound Effects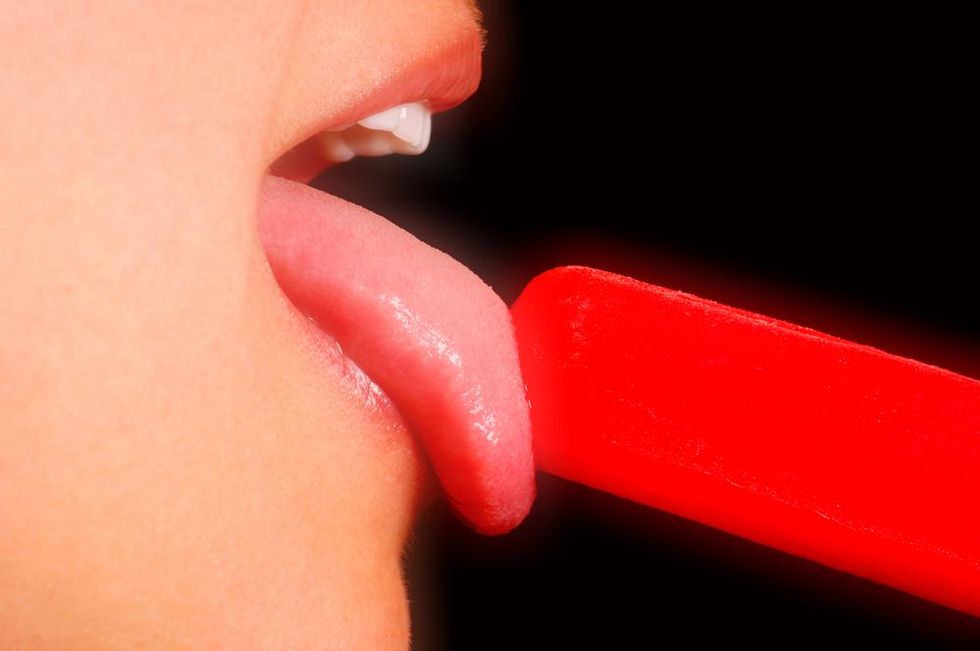 This might be a "something new" for some of you. Have you ever heard of auralism? Some people consider it to be a sexual fetish. Personally, because it literally means that you're turned on by sound, I just think it's something that takes arousal up a few notches while encouraging us to tap into all of our senses (sight, sound, taste, touch, hearing). Anyway, when you're physically with your partner, auralism is a reminder that while some people might prefer "silent sex", most of us do not. Use your "dirty" words. Moan. Apply more lubrication, so that you can hear the sounds of wet movement. Don't be shy about the sounds that are made during oral sex. Let loose. It's hot.
During phone sex, you can mimic some things that create certain sounds. Take oral sex, for instance. If you want to act like you are literally performing fellatio, get a popsicle in your favorite flavor. All of that slurping will be sure to turn both you and him on. See what I mean?
6. Watch Your Tone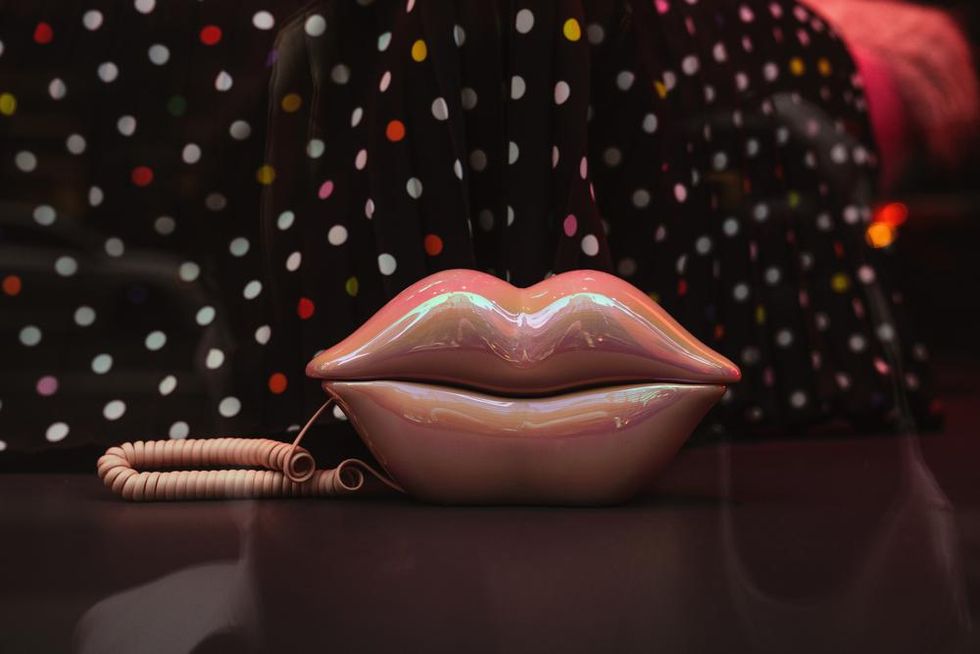 Although A Different World continues to be one of my all-time favorite shows and I actually own a shirt with a picture of Dwayne and Whitley on it, something that I always wondered was how Dwayne could put up with Whitley's voice. Lawd. Especially in a sexual setting. That said, there's a guy from my past who, while the sex was definitely something special, it was his voice that totally did me in. Matter of fact, when we caught up on the phone a few years ago, I had to cross my legs, a few times, because of just how good his voice sounded through my smartphone.
Yeah, something that is totally underestimated when it comes to giving good phone sex is one's tone of voice. How impacting is it? One of my male friends was just telling me about a woman he's been considering seeing beyond something casual. The interesting thing is, although he's not over-the-moon attracted to her on the physical tip, he can't seem to shake her voice. In fact, her voice has "made his nature rise" (lawd, who invented that saying?), on a few occasions. Enough to make him want to learn—and experience—more. So yeah, there go three examples of why focusing on your tone—as he does the same—during phone sex is semi-crucial.
Sit up straight. Breathe in deeply. Speak slowly. Control your volume. Moan more. Whisper at times. Smile while speaking. Believe it or not, all of these things can help to make your voice sound more soothing which always works when you're trying to seduce your partner.
7. Ask a Few Questions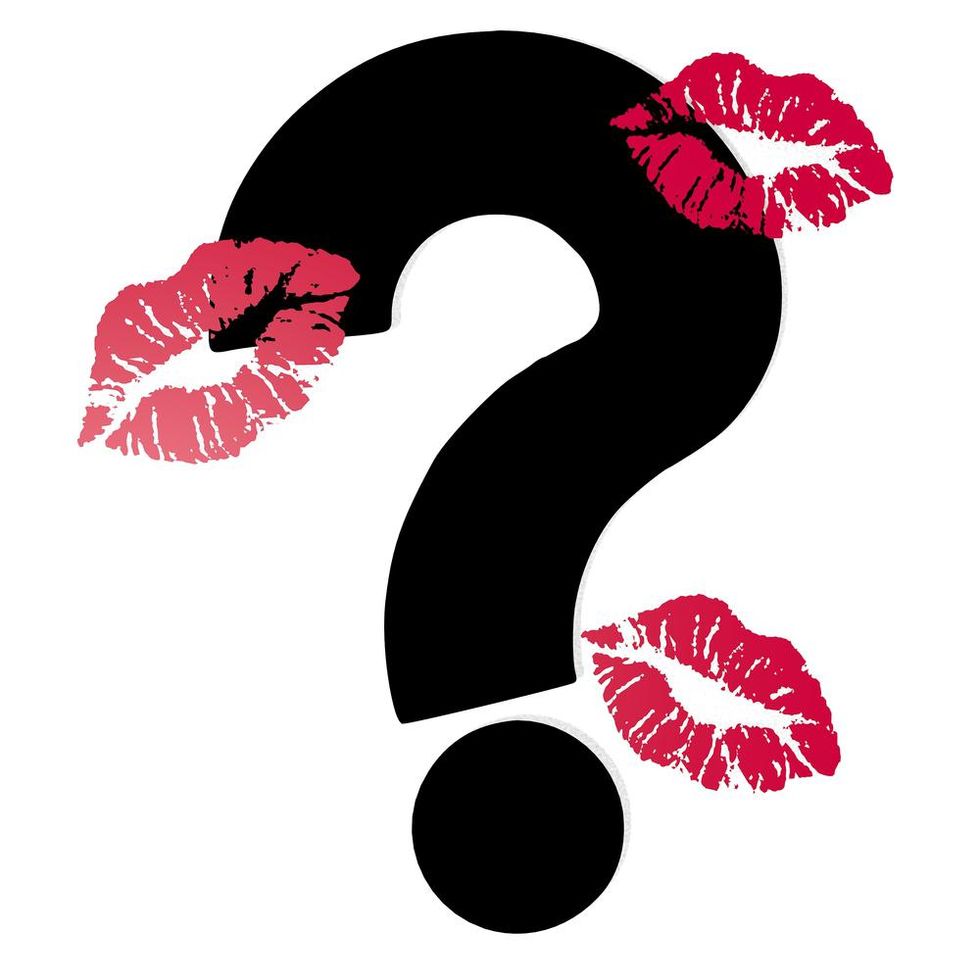 Some people struggle with phone sex, simply because they're not sure how to get things started. Like, what do you actually say to get the ball rolling? This is where some pre-game foreplay sexting can come in handy. Hours before, text your partner to let them know, just how excited you are about what is coming later on. Also, share with them some of the things that you find to be so appealing and alluring about them in the sexual sense. With one of those apps that I mentioned earlier, send a racy pic or message too.
Then, once you both get on the phone to get the party started, you'll both already know what time it is. From there, you can simply ask each other some questions. Forget that, "So, what do you have on?" generalized stuff. How about something like:
What's your favorite part of my body?
Where can I touch you to turn you on the most?
What do I taste like?
What's your favorite sexual position?
What's something that we've never done that you'd like to try?
How do I feel when I cum?
What's your favorite part of me going down on you?
What do you wish we'd do more often?
What do you wish I was doing to you, right this second?
How hard are you?
Between your questions and his answers, trust me, the self-consciousness that you might initially feel will soon be consumed by how turned on you both end up getting.
8. Take a Walk Down Memory Lane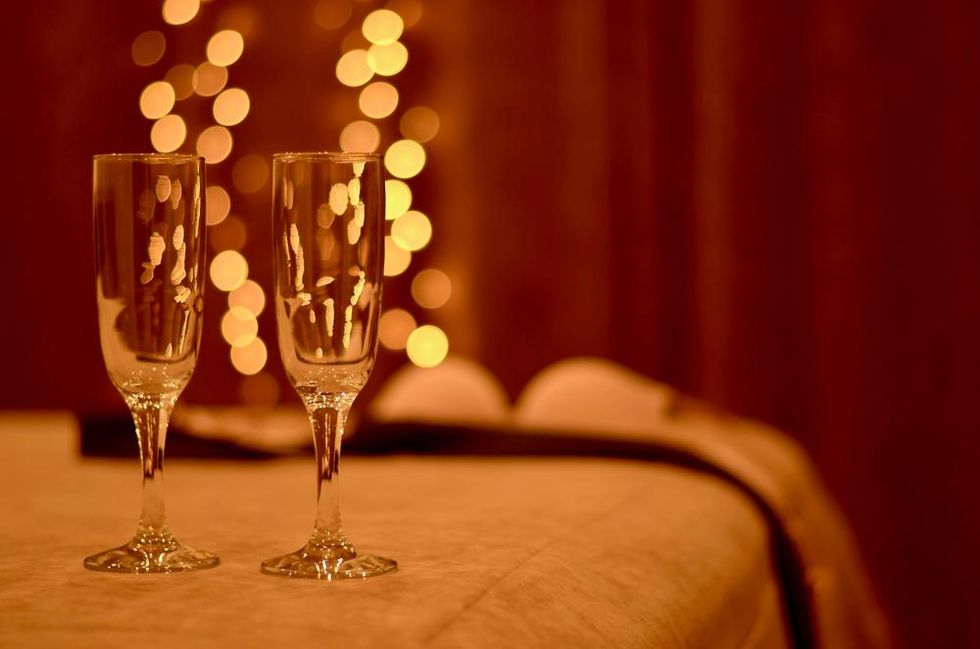 First up, did you know that the more sex you have, the better your memory tends to be? The reason why is a bit complex; however, in a weird way, it confirms why this next point should be incorporated. I've mentioned before that a past sex partner of mine says that he firmly believes in what he calls "sex memory"; that there are certain times of the year when he will crave certain women because 1) that was the time of year when he started having sex with them and 2) the sex was so good that it impacted him long-term. I thought he was being ridiculous until I thought about my own sex memory and indeed, there are certain months when I'll be like, "I wonder how so-and-so is doing" which will follow some sort of memory of a sexual encounter that we had.
Now, if a past partner can have this effect, imagine what recalling some of your favorite sexual experiences with your current boo can do. Be direct. Be specific. Set the scene of where you were, how you felt and the parts of the encounter that were your absolute favorite. Sometimes, it's remembering the past that can ensure that you will thoroughly enjoy the present.
9. Share Some Sexual Fantasies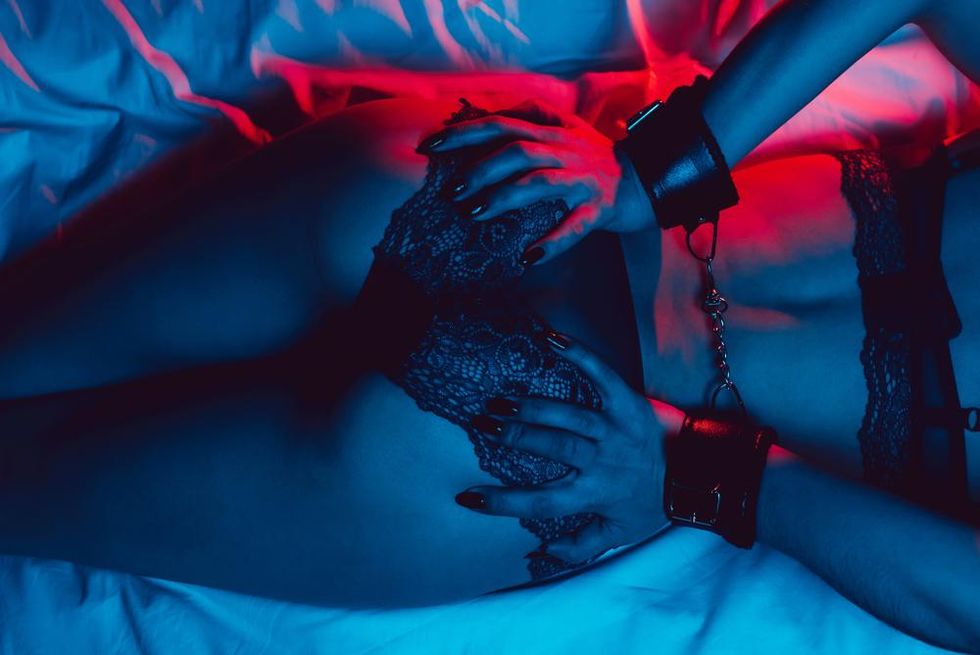 Some of y'all probably remember when Darius Lovehall said in the movie Love Jones that when people say that romance is dead, what they are really saying is that they've exhausted the possibilities. Say that. SAY. THAT. When you really stop to think about the fact that all men basically have the same equipment and we as women do too, whenever couples talk about how bored they are, if they wonder what it would be like to be with someone new, oftentimes it all stems from a lack of imagination and creativity that's transpiring within their current situation. This is why sharing sexual fantasies can be so important. I mean, think about it. Of course, if you're always in the missionary position in your bedroom at 10 p.m., stuff is gonna get the yawn effect. The "cure" for this is to create your own sex bucket list (check out "This Is How To Create The Best Kind Of 'Sex Bucket List'") and then to share your list with your partner. And when it comes to some good phone sex? That's one of the best times to bring the lists(s) up. Share together. Dream together. Be as graphic as possible. Getting your creative juices stirred up is a great way to get other things to…flowing.
10. Do Video Sometimes. Sometimes Not.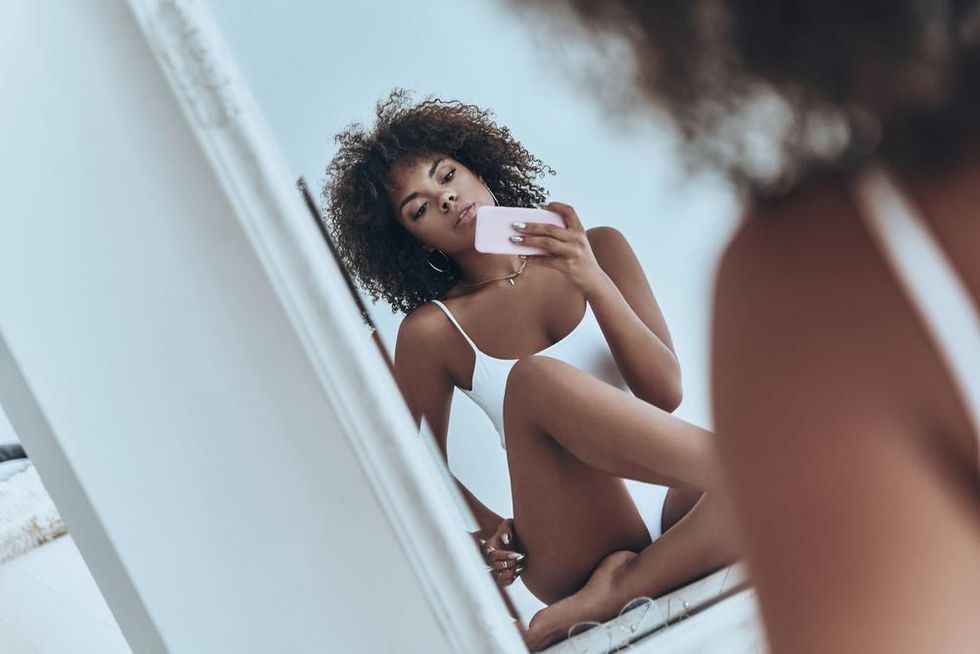 To use video or not to use video. When it comes to phone sex, that is the question. My two cents would be to alternate. Sometimes, when you solely rely on the video feature, it can make you a little lazy when it comes to finding unique ways to turn your partner on. Besides, if you take the sound suggestions that I already mentioned, just hearing each other get aroused can be enough to bring about a few climaxes. Look at it as a challenge. (If you know what I mean.)
11. Play a Lil' Bit of 'Simon Says'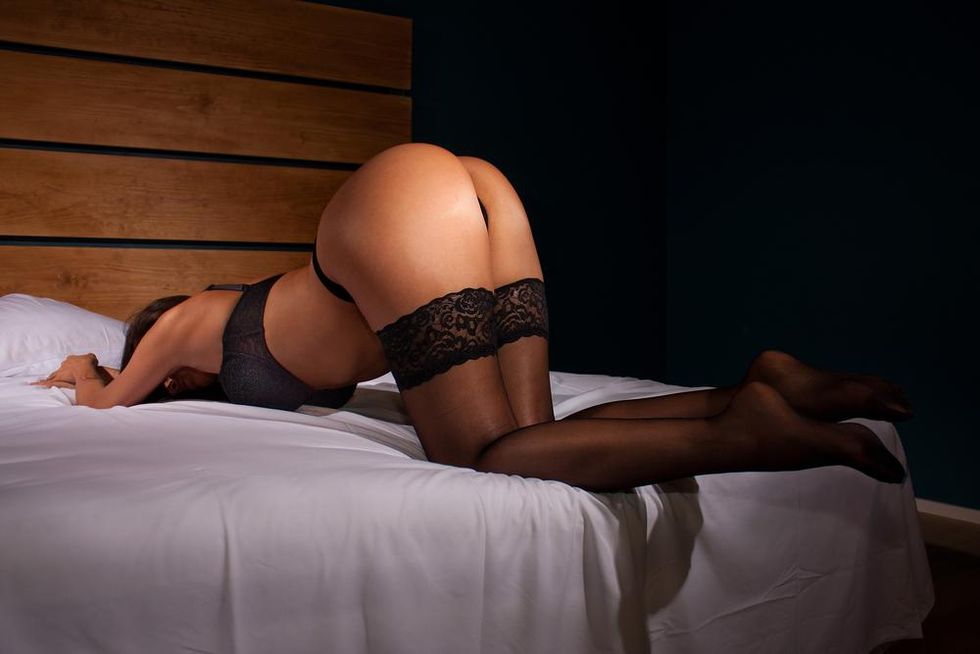 I don't know about y'all but blatant directives during sex is kind of a turn-off (to me). When you're physically with your partner, body language, changes in breathing and dirty talk can go a long way without feeling like you're in the military. When you're not together, though, and you're engaging in some good ole' phone sex, a "nasty" version of Simon Says can be the lick (no pun intended). Y'all remember the game Simon Says as a kid, right? One person would give instructions, starting with saying "Simon says" and they would keep doing it until folks got so used to hearing those two words that they would slip in a directive without pre-empting it with the phrase. Whoever did the directive anyway, they lost the game.
Well, in an erotic version of Simon Says, you and your partner can swap out "Simon" with your own name and "says" for "likes". Then, each of you can take turns playing the game the same way. For example, if your name is "Sharon", you can say something like, "Sharon likes it when you stroke yourself". Keep on giving instructions and then if you go without saying "Sharon says" and he still does what you stated, give him a consequence of something that he has to do. Like maybe rub himself down with an ice cube while you watch. Simon Says will never be the same again, chile.
12. TAKE. YOUR. TIME.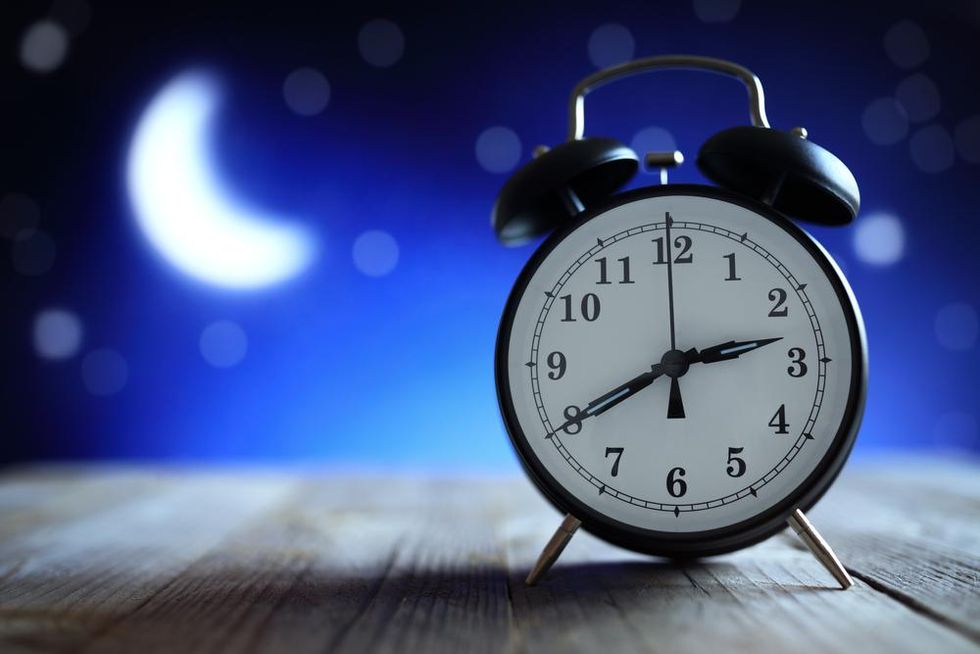 One of the best things about phone sex is it truly is all about the art of seduction. It really is about seeing how good you are at turning on your partner, even when you aren't around, as they do the same thing for you. That said, don't try and see this as a "sprint". Instead, treat it more like a marathon. In fact, right along with Simon Says, have a prize for the person who could hold out (from climaxing) the longest. You might look up and realize that phone sex isn't some lame consolation prize. It might end up being one of the absolute favorite things that you and your partner like to do. Whew.
Join our xoTribe, an exclusive community dedicated to YOU and your stories and all things xoNecole. Be a part of a growing community of women from all over the world who come together to uplift, inspire, and inform each other on all things related to the glow up.
Featured image by Shutterstock
Keep reading...
Show less