You know what? Sometimes, you've got to push a few coins aside and determine in your mind that you're going to invest into your sex life (if you had a sex jar, this would be easier to do, by the way. You can read more about what that is all about here). If you're someone who is totally down to do that, but you don't have a clue where to begin, boy have you come to the right place! Between the joy of being a writer who sometimes gets samples sent to me, the constant research that I do for the couples I work with and having folks shout-out certain items semi-often, I've compiled a list of 12 sex-related items that may seem random AF (a pun is kind of intended there) and, at the same time, can make sex so much better between you and your partner. Where's your pad at? You're definitely gonna wanna take note.
Keep reading...
Show less
Sexual needs. Lawd, they are so real, y'all. This is something that I try and get through to the head of some of the clients that I work with — that when it comes to sexual activity, there are some things that each and every one of us deem to be necessary, an urgent want or something that's essential when it comes to experiencing true pleasure. And when those needs aren't met? Boy, that can lead to all kinds of sex-related issues including a disconnect between partners, less sexual frequency or even resentment over time.
Hopefully, you're getting all of your current sexual needs met. But if you happen to be someone who is out here feeling some type of way because you and your partner are not getting more of what you and/or they desire, I've got seven things that many people have told me they wish they received more of in the sex department, along with some insight on how to get these particular kinds of needs met.
Romance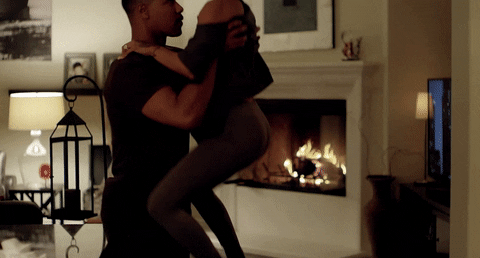 Whenever I'm talking to married couples about what they wish they received more of, as far as bedroom action is concerned, it never fails that wives will usually say "romance" while husbands typically say "spontaneity". As far as what's behind Door #2 goes, I'll get more into that in a sec. For now, I'll touch on romance. Personally, I think it's so important when it comes to sexual activity that I wrote "What Does It Truly Mean When Someone's 'Romantic'?" and "Tonight's The Night For A Really Romantic Sexual Experience" for the site. One of the main things to keep in mind about romance is the fact that it needs to happen way before even stepping one foot into your boudoir. You know, I've been working with couples for many years now and I find it to be no surprise that a lot of people whose sex lives are ho-hum and subpar are also people who don't spend a lot of quality time together — going on dates (including sex dates), taking weekend road trips, going for walks after dinner, cooking together, dancing to their favorite R&B jams in the living room…you catch my drift.
If you wish you could get more scented soy candles on your nightstand and rose petals on your bed, start with getting together with your partner to plan some dates together, even if you've got to get super creative and have them at home (check out "10 Romantic Dates You Can Go On (In Your Own Home)"). The more thoughtful and attentive the two of you are outside of your bedroom, the easier it will be to act that way inside of it.
Spontaneity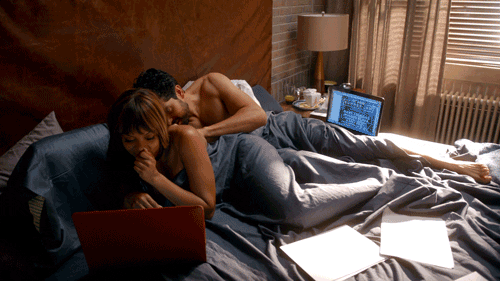 I'm working with three couples right now where the husbands are pretty close to being pissed and shutting all the way down. Why? Well, when they were dating their wife, sex was random, fun and it happened all of the time. This was pretty much the case during the first year of their marriage as well. Yet as time has gone by, morning sex a few times a week has now become sex twice a month — and that's if they are lucky. Oh, but not right now. Now it's like their wives wanna screw like rabbits. Why? Because they are trying to conceive a child. Getting pregnant, each husband is fine with. What's got them triggered to high hell is the fact that if these women can muster up all of this sexual adrenaline to get pregnant, why can't they do that just to enjoy being with their partner?
These men have a point. Besides, sex shouldn't be treated as a "means to an end". When you're married, it first needs to be honored as a priority and staple in your relationship (because if there is one thing that should separate everyone else from you and your spouse, it's that you have sex with your husband), along with being a very intimate way to get closer to your partner — to bond with them on spiritual, emotional and physical level. And while there are times when life may require that you schedule it in order to make it happen, there still needs some spontaneity up in that mug too. Again, I didn't say it — most of the men I know, married and single, say it, on loop, all of the time.
And why is spontaneity such a big deal? It's impulsive. It's passionate. By definition, it doesn't require a ton of effort or premeditation. Some synonyms for the word include simple (dig that!), automatic, free-spirited, unavoidable, uncontrived, off-the-cuff and inevitable (dig that one too!).
Being spontaneous is meeting your partner at the door, butt ass naked. Being spontaneous is joining your partner in the shower while they are in it. Being spontaneous is sending random texts about all of the things on your sex bucket list that you want to check off over the next couple of weeks. Being spontaneous is walking into his office and engaging in some oral action, regardless of what he's doing. Being spontaneous is letting him know, out of the blue, that you want to make the kind of movie that only the two of you can watch together.
It's kind of crazy that if spontaneity is the main thing that you and/or yours is missing, it's important to talk about it first. However, if you remember the synonyms "simple" and "inevitable" while you're having the discussion of how to bring more into the sexual part of your relationship, it really can remind you both to come up with ways to make each other feel desirable…just because…with absolutely no agenda other than cultivating pure pleasure on a dime.
Seduction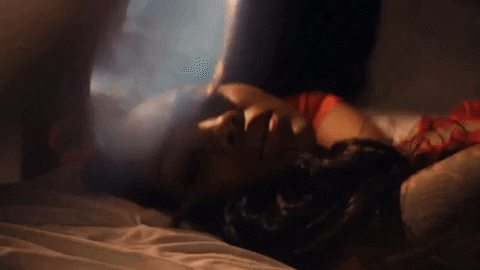 Ah. The art of seduction. If anyone is bored when it comes to their sex life (check out "7 Signs You're In A 'Sex Rut' & How To Get Out Of It"), I'd venture to say that a lack of seducing and/or being seduced is playing a major role in it all. Shoot, I'll take it even further and say that some people aren't getting what they need in this area because it's been so long since it's happened that they have lost sight of what seduction even entails.
Flirting is an act of seduction. Dressing seductively on dates is an act of seduction. Wearing lingerie is an act of seduction. Extending foreplay (including mental foreplay; check out "Mental Foreplay Hacks That Ultimately Takes Intercourse To New Levels") is an act of seduction. Taking off each other's clothes, ever-so-slowly, before sex is an act of seduction. Bringing in sex condiments (check out "12 'Sex Condiments' That Can Make Coitus Even More...Delicious") is an act of seduction. Doing anything with the intent of enticing your partner to lust you? That is what it means to seduce him.
Unlike spontaneity, seduction is something that is extremely premeditated. You've got to think about what kind of scent he adores on you and where he likes you to put it most (check out "8 Natural Aphrodisiac Scents, Where They Go & How To Make Them Last"). You've got to ponder whether you should go out with him with a lace thong or with no panties at all. You've got to really reflect on what kind of atmosphere to create that will make him want to climb the walls. That's the cool thing about seduction, though — the more thought you put into being the ultimate seductress, the more excited you will probably get about the day or night that lies ahead.
Affirmation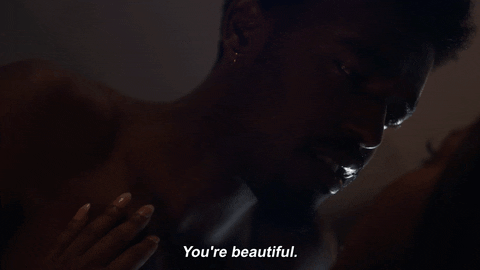 I am a words of affirmation kind of gal. I'm pretty sure that's a big part of the reason why I'm also such a fan of dirty talk — and indeed, like other sexual activities, it is a skill; it's not something that comes automatically or easily for everyone. OK, but I'm getting a little bit ahead of myself here. Let's first touch on why affirming your partner is such an important thing to do. While actions are definitely important, words are too. When you affirm someone, you're letting them know that you see them, that you value them and that you appreciate having them in your life. Affirming someone can help to boost their self-esteem, to make them feel closer to and safer around you and it can remind them of why you chose to be with them in the first place.
While it's not discussed, nearly enough, dirty talk can definitely be a form of verbally affirming your partner because when you're telling them what you're physically attracted to, what you enjoy about the act itself and what they can do to get you to get there — it's like participating in a sex-themed pep rally of sorts. Besides, the best kind of sex incorporates all five senses (sight, smell, touch, taste and hearing) and when you are telling your partner what you adore about them and what pleases you most about sex, in your absolutely sexiest voice, how can that not inspire them to give you more of what you need and want? Exactly.
Oral Action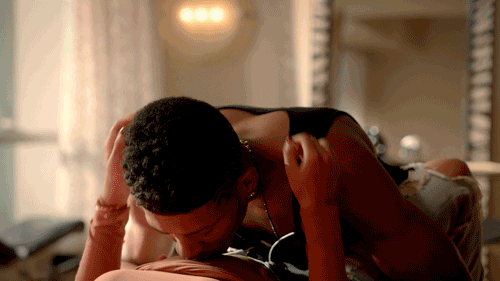 There are a few people in my world who have pretty high sex drives and yet, at the same time, they aren't big on kissing (check out "Umm, What's Up With These People Who Hate Kissing?") and/or giving (or sometimes even receiving) oral sex ("Sooo...What If You HATE Oral?"). While I personally can't relate to either stance (chile), if you happen to be someone who falls into either category, something that can help in the oral sex department is flavored lubrication. Hey, I'm not playing. These days, there are all sorts of brands that taste so good that it can make going down or being gone down on a lot more pleasant if you or yours happen to be someone who is hesitant because it's just not something that you can wrap your head around (no pun).
Also, if you happen to be someone who is self-conscious about if you're doing it well or not, well, I'll put it to you this way — you're probably gonna lick an ice cream cone way better than an empty spoon. In other words, sweet skin is gonna make you way more enthusiastic and passionate than plain skin will. Feel me? Anyway, as far as letting-lube-lead-the-way goes, check out "The Wetter, The Better: 10 Creative Ways To Use Lubricant". It's a little hack that really can make a huge difference. HUGE.
Pampering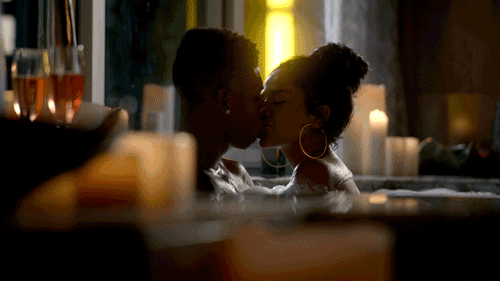 Is it just me or does it seem like pampering and sex don't go hand in hand as much as they should? When I think of "treating with extreme care" in the context of coitus, to be honest with you, what comes to my mind is more afterplay (check out "Sure, Your Foreplay Game Is On Point. Now What About The 'Afterplay'?") than anything else because, if we're gonna be real, it's a lot easier to want to act "excessively indulgent" towards your partner when you're trying to get some. Oh, but it's next level to do it after you've already "been to the mountaintop" and nothing sounds more appealing than a nap.
So, how can you and your partner sexually pamper one another after sex? A massage. Soaking in the tub together. Giving each other a handwritten note or card that you had prepared beforehand. Feeding each other aphrodisiacs like strawberries, chocolate and watermelon. Surprising each other with "favorite thing" tokens.
Basically, by making sure that the "end" is just as sweet, special and satisfying as the beginning, that can make each sexual experience that much more endearing and memorable. It can also make both of you really excited about being with one another again…very, very soon.
Pillow Talk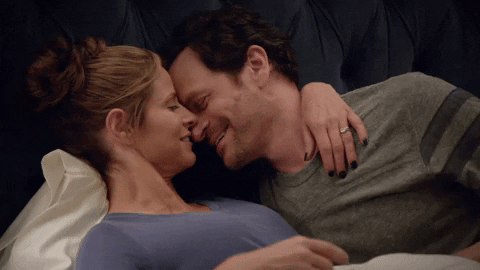 I've shared before that if you've got a man who happens to fall asleep right after sex, you really shouldn't get mad at him; that's how he was created. There is a biochemical called prolactin that's released when men ejaculate that typically results in them feeling drained and tired. Not much can be done about that. However, what I will say is a lot of the guys who I've discussed this with have told me that falling asleep is a lot easier to do when their partner decides that she now wants to talk about where the relationship is headed, what bill needs to be paid or what chore needs to be done around the house.
In other words, guys are already tapped out after sex and so, a boring or emotionally draining conversation definitely doesn't inspire them to want to keep their eyes open. So, if more pillow talk is what you're after, try and keep the topics light, crack jokes or ask if he's down to watch something fun on the tube. While there is a time and place for "deep" pillow talk, right after sex usually isn't one of them. However, if you relax and try and stay in the flow of the moment, many men are down to spoon and chat for a while. Hell, 5-7 minutes, at least. #wink
For more love and relationships, features, dating tips and tricks, and marriage advice, check out xoNecole's Sex & Love section here.
Featured image by Giphy
Keep reading...
Show less
Whenever someone tells me that, according to them, you get to a point in life where sex isn't "that big of a deal" or the topic becomes pretty redundant, pardon the word that I'm about to use but I can't seem to think of a better one at the moment — all I do is scoff. Listen, I've been writing about sex, on some level, ever since I've been a professional writer (well over 20 years now) and I continue to find out things that — again, pardon the pun considering today's topic — blow my mind. Today, we're gonna touch on something we all have — a genital sensory cortex.
I wouldn't be surprised if you've heard before that your biggest sex organ is your brain. Matter of fact, I've said that very thing on this platform on numerous occasions. Well, while there used to be a time when — surprise, surprise — women's brains weren't studied all that much when it comes to sexual stimulation and pleasure, we live in a new age and more and more data is coming out by the day. For instance, did you know that the part of your brain that reacts to your vagina (it's connected to the pelvic nerve), cervix and nipples being stimulated is different than the part of your brain that directly triggers (in the best way possible, of course), your clitoris (it's connected to the pudendal nerve)? The more you know. The more you freakin' know.
OK, but I'm getting a little ahead of myself here. Anyway, I've written articles on here like "Mental Foreplay Hacks That Ultimately Takes Intercourse To New Levels" and "What Exactly Is 'Orgasmic Meditation'?" that clearly support how much I think the mind is a terrible thing to waste when it comes to not incorporating mindfulness in order to experience some pretty incredible sex. Now I'm hoping that a technical term like "genital sensory cortex" won't cause you to yawn with boredom before I can break down the kind of doors that it can unlock for you inside that bedroom of yours.
Your Genital Sensory Cortex? What in the World Is That?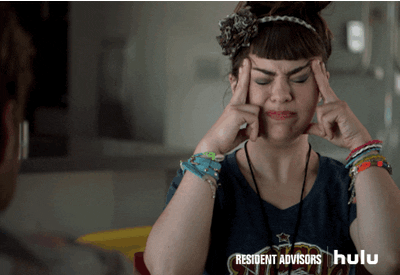 Let's jump right into it, shall we? We all have something called our sensory cortex (also known as the somatosensory cortex). Basically, it is a strip of brain tissue that's located in the same place that our headphones would go (but on our brain, of course), right in the middle of both brain hemispheres. All throughout it, there are a variety of neurons that are connected to different parts of our body. Interestingly enough, the size of each body part corresponds to how much sensory information our brain is able to process. The fascinating thing about this is, thanks to this part of the brain, we are able to respond to feelings of pleasure and pain; ones that derive directly from touch. This means that when we touch our body or our body is touched, our nerves are able to send signals to our brain and ultimately to our sensory cortex.
And just what does this have to do with making sex better? Well, here's the thing. Although many of us already know that our clitoris (whose stimuli is located on the same part of our brain as it is for a man as it relates to his penis; it's called the homunculus) only has a sexual purpose, contains 8,000 nerve ends (double what men have in their penis) and that stimulating it is the easiest way that most of us are able to climax, now we've got greater insight into how to have other kinds of orgasms. Take vaginal ones. You've probably heard that 70 percent of women struggle with experiencing those. So, how are the other 30 percent able to pull it off? A part of it has to do with clitoris/vaginal placement. What I mean by that is, the closer a woman's clitoris is to her vaginal opening, the easier it is for both areas to be stimulated during intercourse which ultimately results in a vaginal orgasm. OK, but here's the deal about all of this.
What science is discovering is the more that our brain gets involved in sexual activity, the greater the chance we have of having all kinds of orgasms — nipple orgasms, vaginal orgasms…you name it. In other words, an orgasm isn't just a physical reaction that comes from sexual stimuli. The more our brain gets into the action, the better sex is.
Case in point. I recently read about a study where some people merely imagined being sexually stimulated with a sex toy vs. actually experiencing that kind of stimuli. What the researchers discovered (via some fMRI brain scans) was, the sensory cortex part of the brain that lights up when physical stimulation happens, it responds the same way to thought alone. In other words, the genital sensory cortex of the brain reacted the same way to "thought" as it did to "action".
If you really let all of this sink in, now it makes better sense why erotica works for some of us, sexual sounds (even without touch) work for some of us and imagining sex with someone can also get us pretty aroused. Our brain gets sexually stimulated by thought alone. So, when thought and touch are combined — BOOM.
So, what is the genital sensory cortex? It's simply the parts of your brain that directly connect to sexual stimulation. If you connect all of these dots, the takeaway is, if there is just as much effort put into "getting the mind right" as it is in getting your body off, you can end up having orgasms in places and on levels that you never really have before.
5 Ways to Significantly Increase Your Chances of Getting Off, Thanks to Your Genital Sensory Cortex
1. RELAX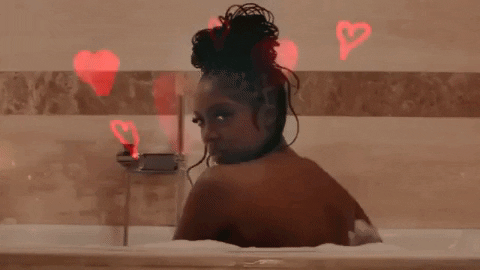 If the main thing that is sticking out in your mind is, "Damn. This sure requires a helluva lot of thinking," I hear you. Yes, you do need to be super intentional about your thought process and yes, that can initially seem like a bit of a buzzkill when it comes to sex. And yes, I get that by my saying that you should relax, on top of all of this, might seem a bit absurd. Just remember that these thoughts are the fun kind — the "dirty" kind. And if what you're thinking about makes you feel good, it won't be hard to have a feeling of zen. The main point here is don't kill yourself trying to think about pleasurable moments. If you follow these other tips, relaxing won't be very hard to do anyway.
2. Think About the Last Time You Had Some Really Amazing Sex (with Your Partner)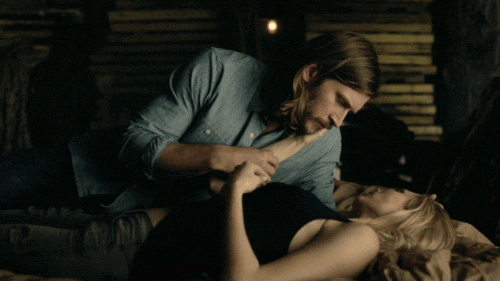 Here's something that you can (and should) try alone. Get quiet and comfortable and think about the last time you and your partner had some great sex together. As the thoughts get more intense, do some deep breathing and focus on creating vivid memories in your mind. If you notice your nipples hardening or your vagina getting wetter, even without much touch on your part, that is a pretty good sign that your genital sensory cortex has been activated. Now you can move more confidently into the next step.
3. Share Your Most Intimate Fantasy with Him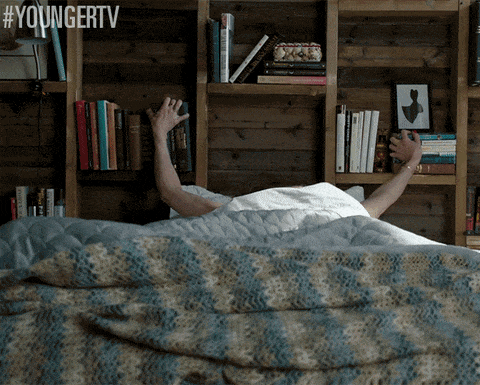 Instead of immediately sharing with your partner all of this scientific stuff, talk to him about a really intimate fantasy that you've always wanted to experience. If you explain it all in as much detail as you can, I can almost guarantee that it's going to arouse him (which means that his genital sensory cortex has been "triggered" too). As you find yourself getting more excited, it's time for point #3.
4. Allow Him to Touch Areas Where You Want to Cum but Haven't. Literally Think it Through.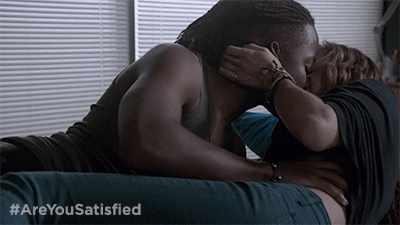 Here's the real clincher. Usually, when we find ourselves getting aroused, we gravitate to the parts of our body that will get us to "the mountaintop" as quickly as possible. This time, though, I want you to aim for a part of your body that either doesn't get enough sexual attention or you have yet to receive an orgasm from.
If a vaginal orgasm is your goal, have him go with your vaginal region — no clitoris, just vagina. While your partner is gently touching you around and/or inside of your vagina opening, again, deep breathe and think about nothing else other than how his touches are making you feel. No matter how much you may want him to stimulate your clitoris, reject the notion. Focusing on your vagina only and how much pleasure you want to receive can very well increase the chances of your vagina becoming super aroused, making it more possible than ever to have a vaginal orgasm.
5. Try a Bit of Mental "Edging".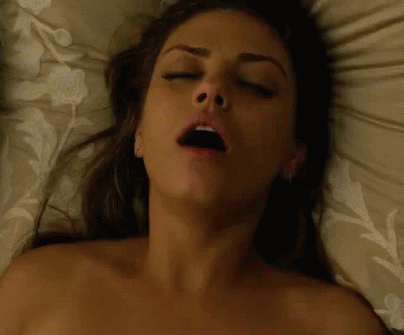 Final point. When it comes to "tripping off" your genital sensory cortex, something else that I read about was the importance of focusing on the pattern of thought then touch, thought then touch. What immediately comes to my mind is it's all like a form of mental edging. For instance, think about your partner caressing your neck, then ask him to do it, only for a few seconds, before you go back to only thinking about it again. We all know how human nature is — the less we get something, the more we desire it. If you and your partner both go through this pattern for 10 minutes or so, you very well could end up climaxing, a few times, without intercourse ever taking place. All thanks to learning how to tap into your genital sensory cortex. You're welcome. #wink
For more love and relationships, features, dating tips and tricks, and marriage advice, check out xoNecole's Sex & Love section here.
Featured image by Getty Images
Keep reading...
Show less
Here we are. Right on the brink of cold, flu and COVID season combined. And who would've thought that when it comes to proactively fighting these viruses as well as combating some of the symptoms that come right along with them, having sex would be a truly effective, all-natural and totally satisfying remedy?
Before getting into that, though, I think it's important to put on record that while the cold, flu and COVID are all viruses, they are not one and the same. While I'm pretty sure you hear about what makes COVID, well, the way that it is ad nauseum (you can check out some CDC info here), as you're navigating through things like fevers, sore throats, coughing, congestion, headaches, fatigue, shortness of breath and other things that can make being sick an absolute nightmare, it's important to keep in mind that while a cold and the flu are both respiratory viruses, the flu has much more severe symptoms.
Not only that but the first 3-4 days are when you typically catch the brunt of it all with colds and the flu taking 1-2 weeks to fully get past. It's also important to keep in mind that if you happen to have a fever, chills and a load of fatigue, that is usually not a common cold; that's usually the flu; however, if you're not exactly sure, you can always make an appointment to see your doctor (because again, COVID).
Now with all of that out of the way, how in the world does copulation (and/or oral sex) prove to be just about as effective as "an apple a day keeps the doctor away"? Sit tight. You might just be surprised.
Sex Lowers Your Stress Levels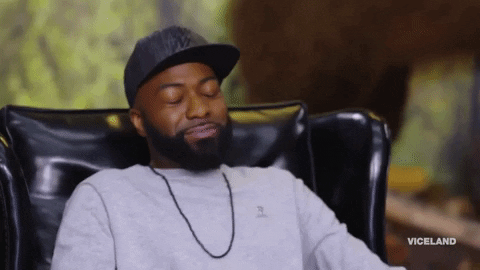 There's nothing good that comes from being stressed out all of the time. That's why I'm such a huge supporter of people being extremely proactive when it comes to balancing out the stress triggers that are in their life.
That said, I'm pretty sure it comes as no shocker to you that when you are stressed, it can compromise your immune system (more on that in just a sec). When that happens, your body can actually produce flu-like symptoms (ugh). That's the bad news. The good news is when you have sex, it raises your endorphin and oxytocin levels which are both feel-good hormones. Sex also has the ability to lower your cortisol (your natural stress hormone) levels as well as your blood pressure — and when it comes to managing stress, that is always a good thing.
Sex Boosts Your Immunity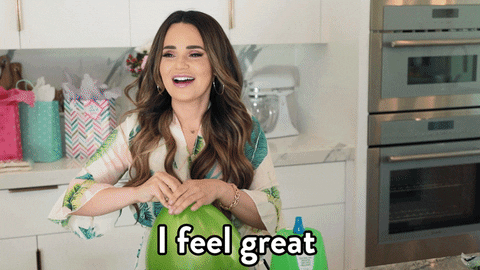 There is absolutely no way that you can fight off viruses that lead to sickness if your immune system is shot. One way you can do that is by checking out the article, "Ready To Try 10 Quick & Easy Immune-Boosting Hacks?" on our site. Matter of fact, one of the points in it happens to give sex a big ole' shout-out. While it's kind of a long and scientific tale, the main reason why sex is so great for your immunity is because it helps your system to produce the kind of antibodies that are able to fight off viruses, bacteria and other germs that could lead to you not feeling very well. So, if you've not been making sex much of a priority these days, here's a really solid reason why you should definitely consider doing so.
Sperm/Semen Is a Multivitamin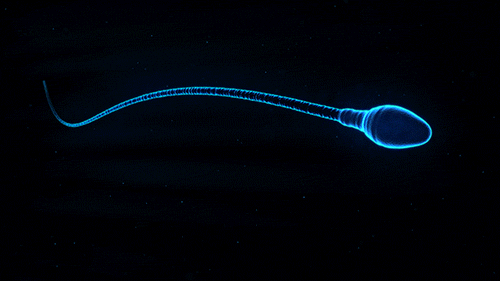 An article that I wrote for the site a couple of years ago that received quite a bit of traction was, "Do You Swallow? The Unexpected Health Benefits Of Sperm". While I know that going down/giving head may not be everybody's cup of tea (check out "Sooo...What If You HATE Oral?"), there's absolutely no way around the fact that sperm and semen (the fluid that carries sperm) are literally like a multivitamin. They're packed with protein, vitamins B12 and C, zinc, calcium, magnesium, potassium, citrate, sugar, sodium, melatonin and more with a teaspoon of it equaling to around a stick of gum (five or so calories).
Since sperm/semen also contain oxytocin and progesterone, not only can they help to strengthen your immune system, they can help to get — or keep — you in a good mood too. Sperm/semen also have a great reputation for helping to decrease depression-related symptoms, speed up the healing process of wounds, fight aging signs, reduce inflammation and increase your overall lifespan. Plus, since the cold nor the flu can be spread via sexual fluids (sperm, semen or vaginal fluids), that's one more reason to consider giving sperm/semen a shot (pun intended); especially as a "intercourse alternative" until you're up to feeling better.
Kissing Increases Your Immunoglobulin A (IgA) Levels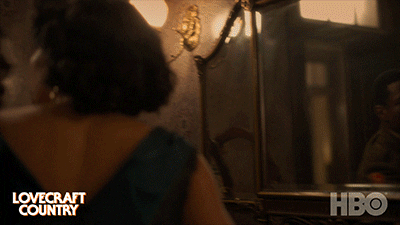 If you like to kiss a lot and you rarely ever get sick, there could be a correlation between the two. Something that is located within the mucous membranes of your lungs, sinuses, stomach, intestines and bodily fluids are antibodies known as Immunoglobulin A (IgA). These are cool because they help your body to get better at fighting off illnesses.
So, when you and your partner exchange saliva, you are actually increasing each other's IgA levels. There are even studies which cite that having sex 1-2 times a week can significantly boost your IgA levels too. Crazy, huh?
Orgasms Can Clear Up Congestion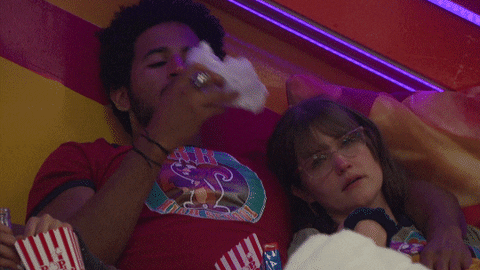 Are you someone who fakes orgasms? If so, this is a good reason to quit — right here and right now. Believe it or not, experiencing an orgasm can help to clear up a clogged up nose! While scientists and medical professionals are still trying to unpack exactly why this is the case, what they believe is, going through all of the phases of an orgasm — excitement, plateau, orgasm and resolution — can work together to help to clear out your nasal passages. And since a stuffy nose is one of the most annoying things about being sick, this is definitely some pretty good food for thought.
Orgasms Are a Natural Pain Reliever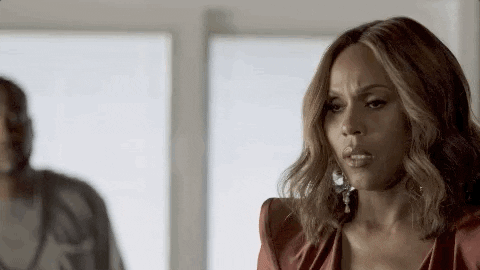 Remember how I gave a shout-out to endorphins earlier in this piece? Another benefit that comes from them is they're a natural painkiller. So, whenever you are touched or touched, that helps to stimulate the release of them. In fact, there is plenty of data to support that sex helps to reduce the discomfort that is associated with headaches and even migraines. Sex can help to soothe body aches too. So, if you happen to be someone who tries and avoids sex when your head is pounding, according to science, it's something that you actually should be totally open to running to instead of away from. Let me tell it, it beats the hell outta Advil and NyQuil. Maybe that's just me, though.
Certain Positions Can Reduce the Chance of Spreading Germs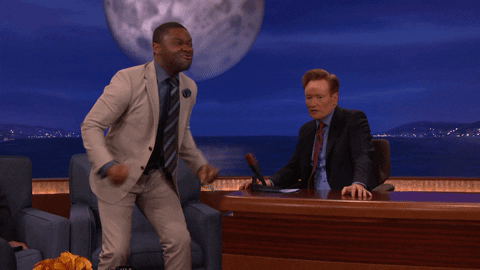 Even though viruses like colds and the flu cannot be spread via sexual fluids, they can when someone coughs or sneezes (which is why still wearing a mask during this pandemic is so important). That's why you can definitely still run the risk of getting your partner sick if you decide to have sex while you are contagious (which is around two weeks with a cold or COVID and 3-7 days for the flu). Still, if you want to be able to get into some of the benefits that sex provides after the first few days of falling ill, the key is to get into positions where you and your partner aren't exactly face to face like spooning, doggy style and/or reverse cowgirl.
Sex Improves Your Quality of Sleep
One way that you can definitely make yourself vulnerable when it comes to catching a virus is not getting enough sleep ("getting enough" means sleeping no less than 6-8 hours every night, not every once in a while). That's because a result of sleep deprivation is a weakened immune system and, as we already addressed, the worse off your immune system is, the more susceptible you are to falling ill. I think we all can attest to the fact that a good round of sex can produce some of the best sleep EVER. That's because sex increases hormones like oxytocin, prolactin, progesterone, endorphins and dopamine — all of which help you to feel really good as they relax your system and calm your mind as well.
Like I said, virus 2.0 season is right in our faces (pun intended); that's unavoidable. But if you're open to having more sex than usual, you literally increase your chances of avoiding them. I can't think of a more gratifying, pleasurable and rewarding way to do it either. I really can't.
Join our xoTribe, an exclusive community dedicated to YOU and your stories and all things xoNecole. Be a part of a growing community of women from all over the world who come together to uplift, inspire, and inform each other on all things related to the glow up.
Featured image by Giphy
Keep reading...
Show less
If you're struggling with connecting to your wild side in the bedroom, you are not the only one, sis. A lot of women lack confidence in the bedroom for different reasons. And I'm here to say, it's not your fault. For most of us, this goes back to what we were taught about sex by our mothers, in school, and by society. We are taught what not to do and what not to be. No one ever gave women a how-to about enjoying sex, like sex wasn't meant to be something that women enjoy. We still live in a society where sex is only OK with talking about when it comes to procreation. But when it comes to pleasure and leisure - not so much. Sex is a natural human behavior, but to talk about enjoying sex or exploring your sexuality has always been considered taboo.
However, I have to say we are getting better about openly talking about sex. This is because women are tapping into their feminine side now more than ever. We want to explore our bodies and do all the things that give us pleasure. And this includes exploring who we are in the bedroom. But most times we don't know where to start or what to do. Other times, our partners can be more sexually advanced causing us to feel less confident in our own sex skills. Listen, sex is a whole experience. You don't know what you're willing to do or not do until you try it.
Here are six simple sex positions that take things back to basics while helping you tap into your wild side in the bedroom.
1

.

Missionary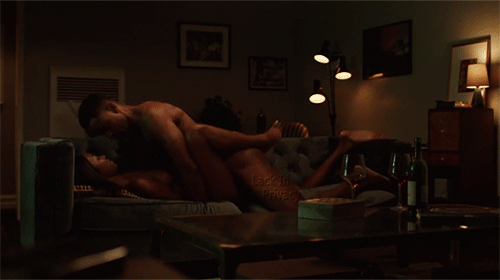 The missionary position is a classic and a favorite for some women. If you love to be dominated by your partner and deepen emotional connection, this position is for you. What's great about this position is that you can let go of your insecurities by allowing your partner complete control of your body. And I have to say it's the eye contact for me. There is nothing sexier than making direct eye contact with your partner during sex. It allows you to connect with your partner. Caught up in this moment, you will build up the courage to want to try other positions with your partner or even take control.
2

.

Get On Your Knees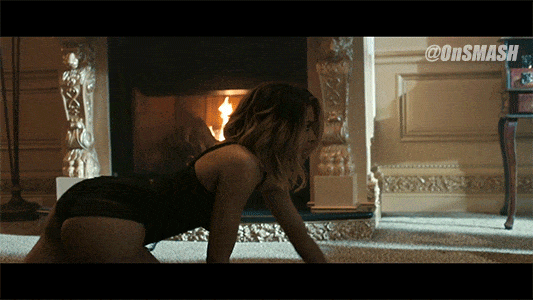 Nothing will make you feel sexier and more confident than giving your partner oral sex. Men love head and women love head too. With this position, you are in full control. You are the creative director of how you get to please your partner. You control the pace, and rhythm of all things you can do with your mouth and tongue. Don't shy away sis, show your partner what that mouth do.
3

.

Cowgirl or Reverse Cowgirl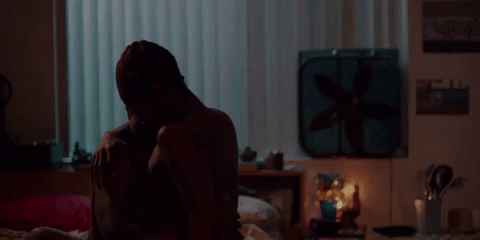 Believe it or not, some women are not one hundred percent comfortable riding dick. It can be uncomfortable at first, but "girl on top" is where it's at. This position will help build your confidence by giving your partner a full-frontal view of your body. Remember, men are visual beings. With this position, you have their full attention. You are in control of the rhythm, depth, and speed.
But if you rather not make eye contact with your partner, flip it, and put that thang in reverse with reverse cowgirl. This way, your insecurities don't flood your mind. And you can do your thing while he admires you from behind. Still not convinced? Get your partner a blindfold - taking away one sense will heighten the others.
4

.

From the Back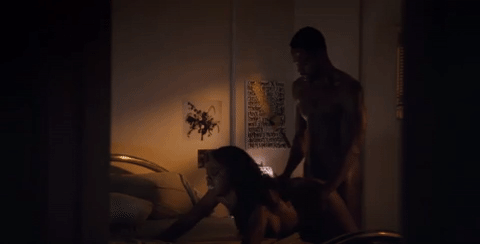 "Face down, ass up, that's the way we like to fuck." Was it 2 Live Crew or Meek Mill that is known for this lyric? Anyways, what's good about the doggy-style position is that it's comfortable for both partners. It allows you to submit to your partner as they control the rhythm and power of each thrust with easy access to the box. If you're feeling self-conscious about your body, it hides the front of your body. You can relax and enjoy your partner stroking you from behind or participate with your hands or sex toys. And according to Bustle, doggy-style is America's favorite sex position for both men and women.
5

.

Spooning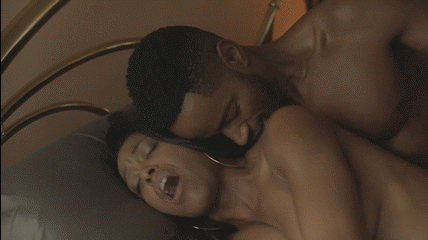 This position helps you feel more comfortable with your partner. How? Because you and your partner are pressed against each other. It's intimate, comforting, and allows for connection. With spooning, both partners can control the motion. This works especially well if you are not sure what speed or pressure is preferred by your partner. It's also a great position for women who don't orgasm easily.
6

.

Face-to-Face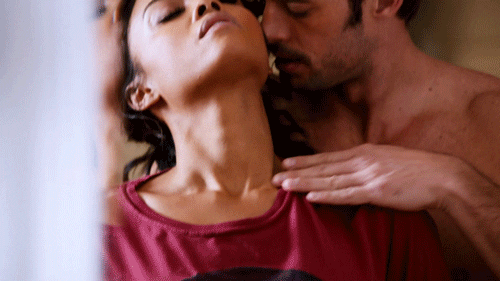 Giphy
Again, staring into your partner's eyes with close physical contact allows you to establish a deep, intimate connection. Here, anything goes. Masturbation or penetration. If you like watching your partner enjoy you, this is the position for you.
We all have insecurities when it comes to sex. But our insecurities shouldn't stop us from tapping into our sexual selves. Women are highly sensual beings. It's in our nature. And it's time we embrace that.
So, go ahead sis. Show off your wild side in the bedroom with one of the sex positions above.
For more love and relationships, features, dating tips and tricks, and marriage advice, check out xoNecole's Sex & Love section here.
Featured image by Getty Images

Keep reading...
Show less
Looking for something that makes you throb in all the right places, sans the guilt? We've got a list for you! When it comes to the explicit shows to stream, we've realized the plot is just as important as the nudity. You need to be properly teased, seduced, and entertained if you will by the stream-worthy shows and films tantalizing you on screen. Streaming platforms like Amazon Prime, Netflix, Starz, HBO Max, and Hulu have a lot of movies and TV shows to watch, but which ones are the sexiest to watch?
Keep scrolling for TV series and films to stream that are basically porn, without sacrificing your viewing pleasure.
Featured image by Lovecraft Country via Tenor
Keep reading...
Show less