Lawd, lawd. I'm assuming that I'm not being too presumptuous when I start this all out by saying, I'm pretty sure that more than just a few of us can relate to this title and topic. I know that personally, there are several men from my sexual past who would've been out of my space a lot sooner had the sex not been…shoot, so damn good. And it's because of that very thing that you'll never ever convince me that sex can't mess with your head. The oxytocin highs (that happen when we kiss, cuddle and orgasm) alone can easily explain why a lot of us will make a sexual connection with someone and stay involved with them for weeks, months, years even, even if the mental and emotional dynamic is subpar, at best.
Thankfully, I got free from the whole "the sex is great but the relationship sucks…WTF?" cul-de-sac. And while it left me with a few skinned knees (no pun intended), I'm hoping that this will be a bit of a "beauty for ashes" kind of moment. I'm hoping that if you currently are in this exact type of situation that this read can help you to figure out what you should do about — it all.
1. How Did Things Begin?
Aristotle once said, "If you would understand anything, observe its beginning and its development," and when I say that there is so much truth to that right there, chile. Matter of fact, I was recently talking to a friend of mine who recently reconnected with someone from our college days. Back then, there was a young lady he messed with who had the biggest crush on him, he had zero emotional interest in and yet she still basically begged him to sleep with her. Hmph. One day, we'll have to get into the discussion of how, when a man is upfront with you about where he stands and what you can expect and you proceed with him anyway, he didn't "dog you out"; you simply lowered your standards. I'm telling you, self-accountability is where the big kids play.
Anyway, when he told me that she reached back out, all of these billions of years later, to try and strike up yet another sexual situation, only for him to say "cool, but I'm STILL not interested in anything serious" — first, I was really disappointed that she clearly has not evolved when it comes to him after almost three decades; then I found myself being kinda sorta thankful because that cyclic thing they are in is what helped to inspire the first part of this piece.
If you're caught up — or is it turned out? — in someone and you know that it has absolutely nothing to do with anything other than sexual chemistry or a man's technique and yet, you still can't seem to let ole' boy go, the first thing to ponder is how things began. Was it pretty much only his physicality that drew you in? Did you have sex faster than you probably should have? Can you even count on a full hand any real dates that the two of you have ever been on before? The reality is, more times than not, that the beginning is the foundation of things.
My friend and that girl don't have many places to go because they started off pretty foul because she wanted everything and he desired nothing but a way to get off; it's still that way. If you and the guy in your life — or is it just your bed? — don't seem to have much in common outside of sex, the way things started could reveal a whole heck of a lot about how you got to where you are.
2. Are You Even in an Official Relationship?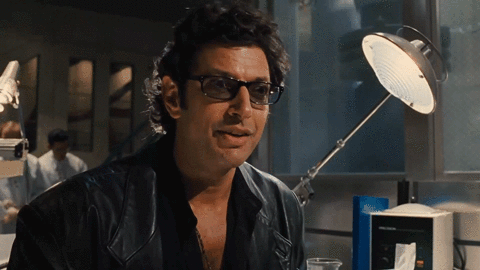 I believe I've shared before that a pattern I had with a lot of the men in my sexual past (check out "14 Lessons I've Learned From 14 Sex Partners") is I was friends with them yet not much more than that. On the friends tip, we were real friends in the sense that we talked/hung out often, knew a ton about each other and, with most, I shared a lot of their world with them (family included) too. So, there was a strong connection, even before coitus transpired. Hmph. Problem was, when you have sex with your friends (check out "5 Things You Should Ask Yourself Before Having Sex with A Friend"), things can get really weird because, although the two of you may be close, you're not officially anything but friends. As a direct result, you may find yourself not really knowing what to do about the relationship after the get down goes down. Then ish can really get messy when you find yourself enjoying the friendship and the sex and yet somehow, there is still a…disconnect.
That's why pondering if you're even in an official relationship (which is not something you can decide on your own; "he" has to be on the same page with you) is so important too.
If the sex is great and the relationship isn't, there's a really strong possibility that what could be going on is you're not in a relationship at all and the awkwardness of that reality is what's causing all of the internalized distress.
So yeah, figure out if the two of you are in a relationship. If you're not, do you want to be? If so, the two of you need to have a serious conversation, sooner than later. If you are in a mutually-decided-upon relationship and things suck…well, it's time to go to my next point.
3. Take Sex Off of the Table. What's Left?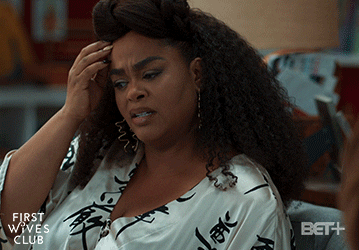 A couple of years ago, I wrote an article for the platform entitled, "Make-Up Sex Might Be Doing Your Relationship More Harm Than Good". One of the points that I made in it is, if you have to rely on make-up sex to "make things better" in your relationship, that is a red flag. That said, say that you are in a mutually-agreed-upon relationship and you're just not as happy in it as you thought you would be yet you stay because that man has a way of making you climb every wall in your house. If that's the case, do me a favor and, as difficult as it might be (because the sex is just that good), take sex totally off of the table. What's left? If you can't think of anything past kiddie-pool-shallow answers (you know, like "We like the same movies" or "It's not like we fight or anything"), you have some reevaluating to do…on a few levels.
For one thing, if the ah-ha moment that you discover is you're in a casual relationship and you don't mind being in something that is light, unintentional and lacks serious intention, then I guess there isn't too much to worry about. Although I will say that if that was the case, I doubt you'd be reading this all the way through. On the flip side, if you desire to be in the kind of relationship that evolves into something bigger and greater, as crazy as it might sound, you may need to literally take sex off of the table so that the two of you can see what else you've got going on.
Again, this is something that you need to discuss with him because, since you both decided to have sex, you both should discuss not having it anymore. And I will tell you this — if he's open to seeing what else you both have, there's a chance for growth. On the other hand, if he's totally not interested in a season of abstinence…I think you've kinda got your answer. This brings me to the next point.
4. Are You "Sexually Settling"? Think Hard Now.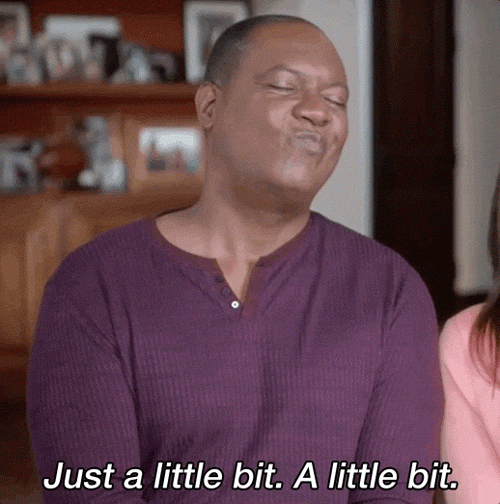 Not too long ago, I was talking to a married male friend of mine about his thoughts on how men process sex overall. He said, "Shellie, sex is great, but we don't need it as much as y'all think if it means putting up with a lot of b — shit. We can pay someone to get off and there's no drama. The older men get, the more we realize that amazing sex is when you're with someone who you feel safe and peaceful with, there is a solid connection, and she gets off on pleasing you as much as you get off on pleasing her. Even we like to be into our partners."
Where am I going with this point? I agree with my friend, 1000 percent.
If you're able to have an abundance of orgasms with someone when the relationship is just "meh", think about how much better sex could be if you're truly in sync with an individual. Because here's the reality that, for whatever the reason, a lot of us do not want to face — you can find good sex many places; don't let the guy you're sexually hung up on cause you to think otherwise.
Not only that but for every day that you stick around, telling yourself that you're staying because the sex is so bomb, that's one more day that you're wasting when it comes to clearing the path to get the entire package. And if you're willing to waste time, just for some good "D", sis, you are most certainly sexually settling. You are basically saying that you don't deserve to be relationally happy and fulfilled both in and out of the bedroom. And that couldn't be further from the truth.
This leaves me with just one more thing to say on the topic.
5. Be Honest. Are You Turned Out? For Real.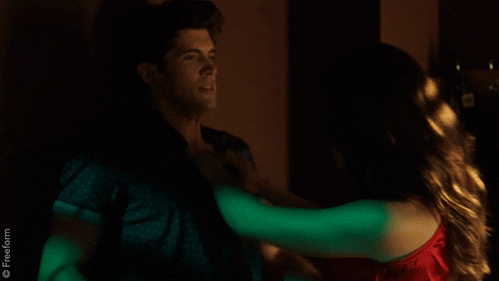 There is one guy from my past who, we were never really friends. For a season, we spent a significant amount of time together and we had a fair amount in common, yet I never wanted him to be an intimate part of my life. He was too opportunistically creepy (I honestly don't know a better way to put it; he was just always trying to charm his way in and out of stuff) for that. So why did I allow him into my treasure trove? Because I had just come off of a relationship a few months prior, was emotionally exhausted and didn't feel like building anything substantial — not a friendship, not more than a friendship. Just wanted a sexual distraction (not saying that was smart; it was just my truth at the time). And how does all of this tie in?
You know, something that I try and drive home to my clients as much as possible is, you can't get very far if you're not willing to hold yourself accountable in your relationships. So, with all that I've already said, where I think this should end is, if the sex is great and the relationship sucks, it can never hurt to look within. What I mean by that is, is the sex good because that's where YOU are showing up and does the relationship suck because that is where YOU are putting in the least amount of effort? Are you so comfortable in the afterglow of orgasms that being sexually turned out is enough for you? And gee, if that's what's going on…is it enough for you?
Because here is something that I can assure you. If it's not enough for "him", he's somewhere getting whatever else he needs. Yeah, one day, I'll do a full piece on monkey-branching (folks who go to one person while holding on to another for safe measure) and how very few people stay content with being…discontent. For now, I'll just say, relationships don't just "suck" — they are a direct result of one or both involved parties not showing up. If you know that's you, what do you want to do about it? Is there enough, beyond sex, to try and make things work and last? Or do you need to come to grips with sex being all there is and that definitely meaning that you are on a timeclock because 98.7 percent of the time, lust, eventually, exhausts itself.
Again, I've been where some of you are. Where the sex is so mind-blowing that you're not really making the rest of your needs the priority that they should be. Yet you know how the old saying goes — if you're looking for a sign to do something different, this would be it. Sex can be great AND you can be in a good relationship too. It's your move. Time's a tickin'. Sis, moving forward, what's it gonna be?
Join our xoTribe, an exclusive community dedicated to YOU and your stories and all things xoNecole. Be a part of a growing community of women from all over the world who come together to uplift, inspire, and inform each other on all things related to the glow up.
Featured image by Getty Images
Keep reading...
Show less
Because I write so much about sex, there are never a lack of random questions that pop into my mind. One that I was wondering semi-recently is if there's a particular time of the day when men and women are hornier than others. Chile, when you decide to go digging for information, you'll be amazed what you'll find.
So, let's get into it. While horniness can come and go at any time of the day or night, you might be surprised to know that there is a (very) specific time when a lot of us want it more than usual. Read the article. Process it. Hop in the comments. More than anything, test the theory out. Because I don't know about you, but to me, sex is always good — having it when I'm especially horny, though, definitely takes everything up several notches, though.
What Does It Mean to Be "Horny", Anyway?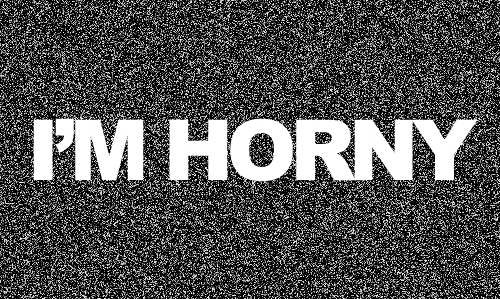 OK. We're all big girls here, so of course, I know that you have a general idea of what it means to be horny — it's when you have a desire for some sort of sexual interaction. However, when I checked out The Cut's article entitled, "What Kind of Horny Are You?", interestingly enough, it addressed different types of horniness (including the kind of horny that simply wants a mild level of gratification and the kind of horny that's related to being overstimulated by things like caffeine or even anxiety). So, I decided to do a bit more digging on the topic.
From an overall health standpoint, all kinds of things can make us, well, horny. Eating certain foods. Smelling certain scents. Ovulation time in our cycle (yes, we were designed to want sex more when it's most probable that we will get pregnant). Seeing someone who turns us on. Alcohol. Weed. Pregnancy (due to our hormones shifting all over the place). A high libido (this happens for some people naturally; for others, it's due to things like exercise or a higher level of testosterone). Sometimes an argument can make you horny because of the adrenaline rush that comes from it (umm, make-up sex, anyone?). Even having to pee (because urine puts pressure on your bladder which can, in turn, put pressure on your genital region) can trigger feelings of horniness (a lot of women are huge fans of having sex when they feel like they've got to urinate; they say it intensifies the sensation of their orgasms).
Although there are a few other causes, for the most part, these 10 are the main reasons why you can go from being cool to suddenly wanting to get you some — quick, fast and in a hurry.
The reason why I thought it was important to share all of this is because, as you can clearly see, horniness doesn't "just happen". For the most part, there is always some sort of catalyst. And the reason why that is a relevant point is because, although I'm about to share with you the time of day when we find ourselves wanting to experience some sort of sexual stimuli the most, it's clear that other things can help to influence that desire too.
Whew. With all of that out of the way, just when are we the most interested in being sexually aroused? Good question.
When Are Women and Men Horniest? Why Does It Matter?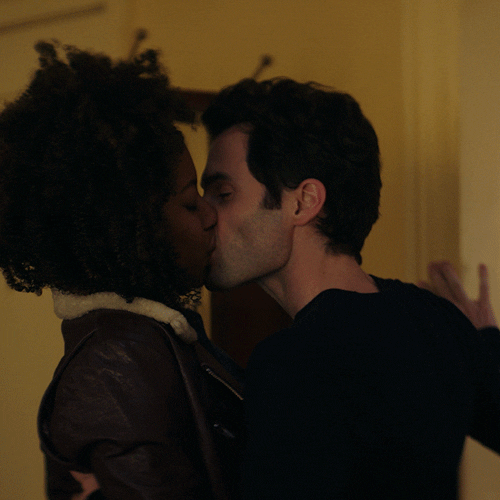 A few years ago, I wrote an article for the site that mentioned that a good time of the day for couples to engage in sexual activity is right around 3 p.m. Why? Well, apparently that is when our cortisol levels are elevated (which gives us more energy) and a man's estrogen levels are at their peak (which makes them want to bond with us more). It's kind of a trip how this all plays out because the online sex store Lovehoney once conducted a study (one that consisted of 2,300 individuals) which revealed that, while 3 p.m. may be a fair compromise, women actually prefer to have sex at — not sure where the exactness came from — 11:21 p.m. Yep. Most of us are apparently night owls on the copulation tip.
Why is that exactly? A lot of us are less stressed at night than during the daytime. Many of us feel willing to have sex when we're cuddled up with our partner. Some of us feel less self-conscious about our bodies when it's dark. Some of us wake up with too much on our minds in the morning to even really think about having morning sex.
Understood. Still, this is where it gets kinda interesting (if not straight-up challenging). When it comes to when men are their horniest, guess what time of day that is (also, it's pretty specific)? 7:54 a.m. Why? The main reason is because men experience a natural surge of testosterone in the early morning hours (which is the main reason why a lot of them also experience morning wood), so if you've got a partner who is constantly nudging you in the wee hours of the morning, there is literally something (internally within him) to that.
So, just what does all of this mean? That if he's not down at 11:21 p.m. or you're not interested at 7:54 a.m. that you're both gonna miss out on some really great sex? Well, let me first share something else that came up in the survey. While 11 p.m. is preferred, our peak horny window is between 11 p.m.-2 a.m. while a man's is somewhere between 6 a.m.-9 a.m. which leaves a little bit of wiggle room, right? Still, with 70 percent of the people who participated in the survey vouching for the fact that ending up with a partner who isn't on the same "horniness page" can make having sex when they really, really want to a challenge, I thought it would be a good idea to share a few tips on how to get in sexual sync, even if it can't be when your bodies naturally would most prefer each other to be.
How Do You Get in Sync with Him When It Comes to Arousal?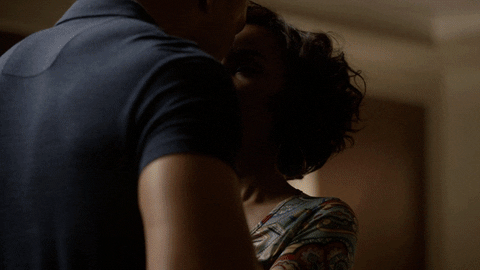 So, what if the reality is that you and your partner couldn't be on more different sex timetables? What is the workaround?
Go to bed together at the same time. This particular point especially applies if you are married or living with your partner. You know, I recently read that currently 1 in 4 couples are sleeping in separate beds and that it tends to affect the entire household (USA Today did an article on it; you can read it here). No time to get all super deep into that now. What I will say is if you and your partner are intentional about going to bed together, at least 2-3 times a week, at the same time, that makes it easier to pillow talk, cuddle up and maybe get a little nookie in during the midnight hour. Right around the time when a lot of us apparently like "it" most. #wink
Give some morning sex a shot. Whenever a married couple comes to me and says that they are in a sex slump, something that I will oftentimes recommend is that they engage in sex, every day, for a month straight (check out "Married Folks: Ever Wonder If Your Sex Life Is 'Normal'?"). While sometimes they are skeptical at first (and I'm gonna be real, more times than not, the eye rolls come from the wife), about 90 percent of them are on cloud nine after trying it.
This is the same way that I feel about morning sex. Even if the thought of waking up at 6 a.m., just for that, seems far less appealing than catching a few extra zzz's, morning sex can help to make you feel closer to your partner, to get and keep you calmer and make it easier to focus throughout the day. So again, even if late at night is your preference, it can never hurt to try that time of the day that a lot of men are all hype about. If you stay open — no pun intended — you could end up liking it a heck of a lot more than you initially thought that you would/could.
Remember that there's more than one way to skin an, umm, cat. OK. Let's go back to the 11:21 p.m. and 7:54 a.m. thing. Even if you and/or yours are not in the mood for an all-out romp session, if one of you is horny around that time, who said that some manual stimulation, oral sex or a quickie can't be on the menu? I don't know about y'all but when I'm horny (and was having sex), mostly what I want is a release of some sort. Yes, intercourse is bomb yet if I can get one off, some kind of way, I'm still usually pretty good. Don't even act like I'm alone in that, chile.
Be flexible on the weekends. Staying up late at night or getting up early in the morning might not be quite as feasible on the weekdays as it is on the weekends. Even if you've got an action-packed one planned or kids running all throughout the house, setting aside an hour for you and yours to try 11 p.m. or 7 a.m. will probably be less stressful than when you've got work, school, etc. on your schedule. Let the kids watch TV and have a bowl of cereal. They can wait until you're…done.
Don't overthink it all. More than anything, this article was simply providing you with some food for thought. If after reading the times provided, you find yourself giving major pushback because that is definitely not you and/or your partner's personal experience, it's all good. One of the first rules of sex is to do what works best for you and yours, right? Bottom line, there's no need to put any pressure on yourself. Just make sure to pay attention to your urges and do what you can to get them met. Because being horny is fine — so long as something can be "done about it" as soon as possible. Feel me? (I figured you would.) #wink
Join our xoTribe, an exclusive community dedicated to YOU and your stories and all things xoNecole. Be a part of a growing community of women from all over the world who come together to uplift, inspire, and inform each other on all things related to the glow up.
Featured image by Giphy
Keep reading...
Show less
Kinky sex is more common than many of us realize. The only difference lies in what's normalized versus what has yet to become normalized. But when you think about it, many of us vanilla-ish folks get our rocks off on things like being spanked and/or straight up slapped, choked, and more recently having shared bodily fluids such as spit. And this doesn't begin to touch on the other, more miscellaneous spaces of kinky sex.
The irony that of the term "vanilla," which I've noticed myself and expert Monica Brown calls out is this:
"The concept of vanilla sex seems to have a connotation of boring (untrue) and can often mean different things depending on who you're talking to. Here you are thinking that you're going to introduce someone to something freaky yet you're the one now strapped in a door harness in a state of delightful shock."
Vanilla has a spectrum and it can get dark if you prefer it that way -- as far as ice cream references go, we can add and remove toppings as we crave them. But, of course, the most important thing is communicating these desires for kinky sex to your partner(s).
Featured image by Getty Images
Keep reading...
Show less
A sucky intro, right? I know. Still, I think this topic is important to share because 1) we're all different; what might not work for me could very well work for you and 2) knowledge is power. On the ruined orgasm tip, it took me actually researching and reading about them for me to understand the potential allure and then come to the conclusion that while it doesn't light my particular fire, it definitely might for some of our readers. Anyway, if you're curious, I'm going to share with you what ruined orgasms are, along with the reason why some of you might actually find it to be something worth trying — at least once (please report back, if you do).
What Is a Ruined Orgasm?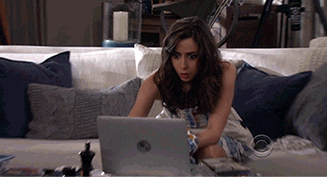 In order to break down what a ruined orgasm is, I've got to provide a bit of its origin. Believe it or not, ruined orgasms are pretty common in the BDSM (Bondage and Discipline, Dominance and Submission, Sadism and Masochism) community. If the mere thought of that freaks you out, just keep in mind that when it comes to this type of sex and power role-playing, there are definitely levels. Not everything is super extreme. Matter of fact, this is a great way to intro ruined orgasms because, what typically happens is, someone who's assuming the dominant role in sex will intentionally arouse "their submissive" to the point of wanting to experience an intense orgasm, only for the dominant to stop stimulating their partner, which typically results in a very low-grade — or ruined — orgasm.
A great way to explain this is it's similar to what happens when your partner is doing something that you really like during sex, you're on the brink of climaxing and, for whatever the reason, he stops. Dammit, man. Only with a ruined orgasm, it happens on purpose. WTF, right? Let's keep going.
How Is It Different from Edging?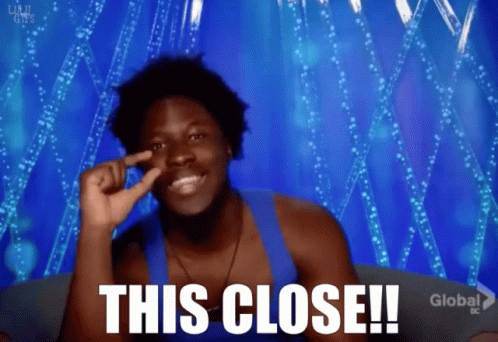 If you just read what I said and the first thing that comes to your mind is, "Hmm. That sounds a lot like edging", that's the same thing that I initially thought. Until I looked deeper. While they do seem a lot alike on the surface, to a large extent, edging and ruined orgasms couldn't be more different. Mainly because, while they both strive to get people to the brink of an orgasm, edging eventually wants you to have a powerful one. And so, while there might be a couple of rounds of "almost getting you there and stopping", there does come a time when there is no stopping and the orgasm goes to another level. As a direct result. On purpose.
A ruined orgasm, on the other hand, has no desire for you to have a 10 outta 10 experience. If you experience a low-grade orgasm or even not much of one at all, the mission of this particular kind of orgasm has actually been accomplished. And again, WTF? Why would someone find anything sexy, appealing or desirable about taking this approach to sex? Let's go further.
The Benefits of Attempting a Ruined Orgasm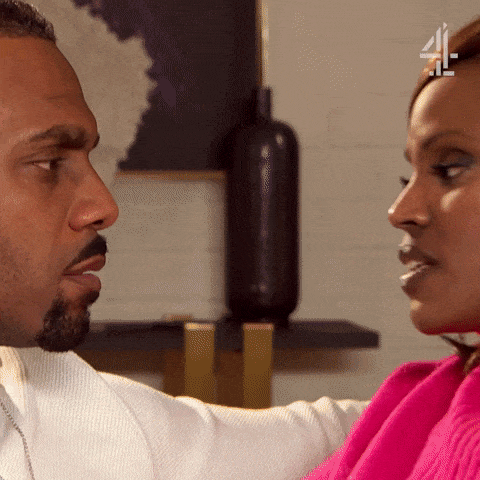 So, here's the deal. With the dominant individual is a woman, oftentimes what she will strive to do is get her partner to the point where he ejaculates without having an orgasm (the day when folks realize that the two are not necessarily one and the same is the day we'll all be free, chile) or not ejaculate at all. On the flip, when the dominant individual is a man, he will seek out to give his partner a very weak orgasm or try and make sure that pleasure is experienced without an orgasm transpiring.
And why — why oh why — would someone subject themselves to this kind of borderline torment? The answer basically lies within that very question. When a sexual submissive person consents to being put into this position, oftentimes the power that they've given to their partner, combined with the teasing and the longing to cum is what eventually turns a weak orgasm into a powerful one — whether it's with their partner or when they are reflecting on the experience when they are alone.
For people who seek out ruined orgasms, it's the build-up-and-let-down that gets them excited. They like thinking that their partner has that much control over their pleasure — that things could be taken to another level…should the dominant partner choose for that to happen. Plus, because a lot of couples perform "the switch" (which is basically going back and forth with who is dominant and who is submissive), sometimes people are also thrilled at the idea of putting their partner in the same vulnerable state that they were in.
I already told y'all that this is an acquired taste kind of orgasm. Still, from what I've read and researched, so long as both people are in agreement (please make sure to discuss it beforehand NOT during sex) and there is a safe word (a word that conveys when the submissive partner thinks things have gone too far) is in place, there can be hours of sexual teasing in store — if you're into that kind of thing.
Oh, there is one more potential bonus from ruined orgasms that definitely should go on record. Some women struggle with climaxing, period. Well, the fascinating thing about ruined orgasms is it removes the expectation of having an orgasm at all, right? With the teasing on and the pressure off, it could actually make it easier to have a "weak orgasm"…and eventually an intense one.
Like I've been saying throughout this entire piece, not everything is for everybody. That said, if you and yours are totally game to give a round of these a shot, please circle back and let me know (in the comment section) how it went and if you would recommend it — if something good can actually come from an orgasm that has been, well, umm, ruined.
Join our xoTribe, an exclusive community dedicated to YOU and your stories and all things xoNecole. Be a part of a growing community of women from all over the world who come together to uplift, inspire, and inform each other on all things related to the glow up.
Featured image by Getty Images
Keep reading...
Show less
Whew. OK. I'm already gonna tell y'all that some of you have men who are gonna shut this entire conversation down, the very moment that you dare to bring it up. The reason why is because, there are some guys who struggle with anything that has to do with their anal region being toyed with (even though they'll find a way to be all up in ours, if/when we let them) — and that's kind of unfortunate. The reason why I say that is because, when it comes to them experiencing an orgasm that is truly on a whole 'nother level, giving their prostate some attention is going to be required.
As a lot of us learned in anatomy class, the prostate is a walnut-sized gland that is located below your bladder and right in front of your rectum, although it should go on record that a woman's prostate is typically referred to as the Skene's glands (they're what help to lubricate your urethra, produce antimicrobial substances to prevent UTIs and secrete mucus-containing fluids to your genital region so that sexual intercourse is more pleasurable). For men, the prostate produces fluid that supports and transports sperm and semen. For both men and women, at the end of the day, the prostate is where our G-spot is housed. And you know what that means, right? #wink
Now that we've gotten the science of the prostate out of the way, let's touch on what it means to milk it, why every man should be open to trying it (at least once), and how you should go about doing it. Take a deep breath. Ready?
What Is Prostate Milking?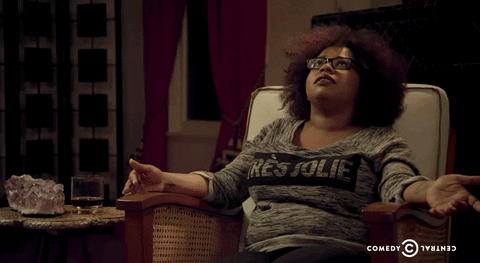 Something tells me that some of you were already able to figure out what prostate milking was, just from the intro alone.
The bottom line is prostate milking is what happens when you intentionally massage a man's prostate gland until some milky fluid is produced from that particular part of his body. Back in the day (the 19th century), physicians used to do it in order to treat an inflamed prostate. These days, it's seen as a way to encourage men to have a more pleasurable sexual experience.
Something that's pretty fascinating about prostate milking is, just like men can ejaculate and not have an orgasm (it's amazing how many men and women don't seem to know this), there is actually a difference between prostate fluid and semen as well. See, when a man ejaculates, what he's releasing is a combination of sperm, prostate fluid and other fluid that helps to serve as a lubricant (it can help to neutralize your vagina's acidic levels).
On the other hand, prostate milking simply releases the fluids that are housed within his prostate. This is important to keep in mind because 1) prostate milking isn't the same as ejaculate and 2) not all men ejaculate during the prostate milking process. Truth be told, not all of them have an orgasm with the milking process either, especially when they are first trying it out; however, prostate milking certainly ups the ante of them having a really powerful one which brings me to my next point.
Why Does Every Man Need It?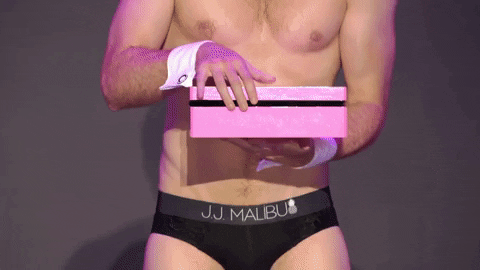 OK, so why does every man need to experience prostate milking, at least once in their life? Again, for an unbelievable orgasm! And here's why. Did you know that approximately 1 in 4 men fake orgasms? Did you also know that only 10 percent of men in their 20s and seven percent of men in their 30s and over never experience multiple orgasms? So yes, while men do typically orgasm more than we do, that doesn't mean that they couldn't stand to have more and better ones and possibly even a few multiples along the way.
Prostate milking helps to make that possible.
Prostate Milking: How Do You Actually Do It?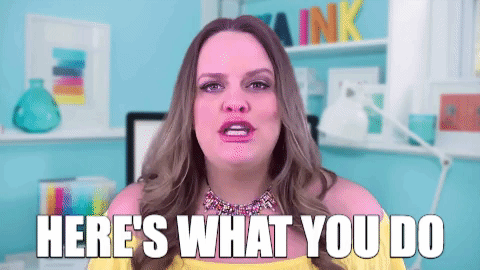 So, what if you're super curious about prostate milking and you're somehow actually able to convince your partner to give it a shot? How do you go about doing it? Good question.
First, take a shower together. Oftentimes, knowing that there won't be any, well, surprises down there can ease the stress/tension/overthinking for both you and your partner. It can also make you both more relaxed and put you into a sensual mood.
Create the right ambiance. If this is your partner's first time, they're not going to want to feel like they are experiencing a routine prostate exam. Dim the lights. Play some nice music. Light a scented soy candle. Toss back a couple of drinks. Even have some light conversation to get their mind off of things. Because there continues to be such a stigma with anal pleasure when it comes to straight men, you need to help him to loosen up.
Have some lube nearby. Lube makes things wetter and easier which always makes things better in the long run — for all parties involved.
Encourage him to get into a position that he's comfortable in. For a lot of men, this is while they are on their side with a pillow in between their legs. Being on their back with their legs propped up can sometimes cause them to feel incredibly self-conscious. Either way, encourage him to do whatever feels the least uncomfortable.
Prepare for light insertion. With lube generously applied to his anal area and your finger (watch those nails), gently caress his anus. As his sphincter begins to relax, try inserting the tip of your finger. Then make it go into small circles, slightly pulling back and then re-entering, only as your partner becomes more comfortable with you doing so.
Pay attention to when you've hit your "mark". And just how will you know when you've gone deep enough? His prostate should be no more than 2-3" inside of his anus. One way to get his mind off of the fact that you are going further in is to either manually stimulate his penis or to get him into a position where you can massage his prostate and perform fellatio at the same time.
Once you feel "the walnut", stop stimulating his penis and become more intentional about massaging his prostate. One of the most effective ways to do it is by signaling "come here" with your index finger, again, ever so gently. If you continue to do this while kissing or dirty talking, it can send waves throughout him that will culminate in a very intense orgasm — sometimes multiple ones — and quite a bit of prostate fluid and, at the end, ejaculate.
Some say that it can be double the amount of ejaculate that a man normally has, so definitely be prepared for that. He might pull a Marcus (from Boomerang when he got turned out by Jacqueline), so definitely be prepared for that too. #doublewink
So, there you have it. Like I said in the beginning, it's kind of an acquired taste yet it would be a shame of your partner missed out on some really excellent sexual stimulation simply because prostate milking was never introduced into the conversation. So, why not bring it up? The worst he can say is "no". Oh, but if he's down…it could be somewhat life changing. And how dope is that?
Join our xoTribe, an exclusive community dedicated to YOU and your stories and all things xoNecole. Be a part of a growing community of women from all over the world who come together to uplift, inspire, and inform each other on all things related to the glow up.
Featured image by Getty Images
Keep reading...
Show less
I have an ex who used to say, "If you've got to rely on condiments to make your food taste good, it wasn't prepared right in the first place." Say that. And you know what? When it comes to sex, on many levels, I would apply this very point. I mean, when I get the right medium-well steak, it doesn't need Worcestershire sauce marinade; sometimes, I just want it. And when two people are in sync and have good chemistry and sex technique, a sexual condiment isn't required. It is simply the icing on the cake. Quite literally.
Since a condiment is technically defined as being a spice, sauce or particular way a food is prepared in order to enhance its flavor and since what I'm gonna share today are 12 different ways that you can incorporate certain condiments into sex — look at all of these as a way to "enhance" whatever you and your partner already have going on in the bedroom. Because "cake" is already delicious. "Icing" just makes it that much sweeter.
1. Frosting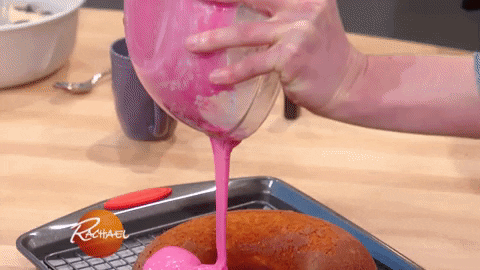 Ah, the icing on the cake. Did you catch the pun (icing? CAKE?). Anyway, frosting can serve as a really cool sex condiment for a couple of reasons. One, it comes in boatloads of different flavors. Two, because it's a much thicker texture than some of the other things that I'm about to discuss, it tends to be easier to clean up because it provides a clean, umm, lick. So, if it's been a minute since you've had frosting on, well, anything, pick up a jar or two at your local grocery store. It could make for a really fun night.
2. Chocolate Syrup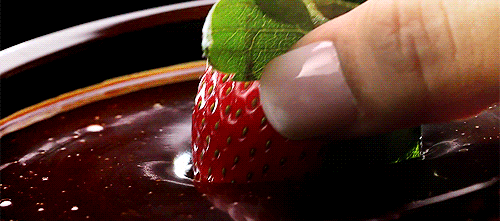 Out of all of the condiments that I plan to shout-out today, I'm thinking that the most predictable one is probably chocolate syrup. Unlike frosting, while it can make for a somewhat messy event (so be careful where you use it), it works because a lot of people like the taste and texture of it. Matter of fact, if you're someone who hates giving oral sex (check out "Sooo...What If You HATE Oral?"), it's the kind of condiment that can make everything so much easier to, well, handle.
3. Caramel Sauce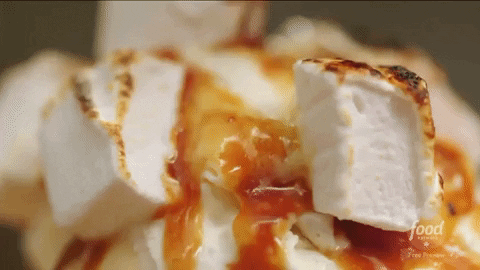 And what if you are one of the weirdos — sorry, I mean rarities — who loathes chocolate? A great substitute is caramel sauce. While it tends to be thicker than chocolate, if you warm it up a bit and add some butter (more on butter later), that can thin it out. Plus, the warmth can make going this route a little something extra special too.
4. Honey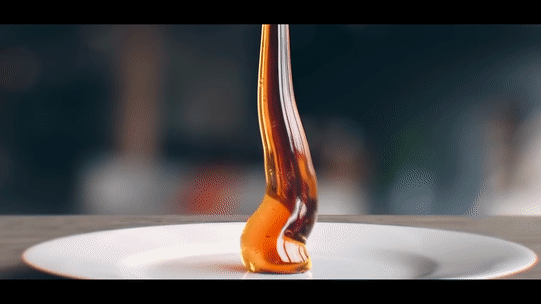 While I doubt meeting dietary needs is the main focus when it comes to sex condiments, if you're curious about which one is probably the healthiest, I would have to say that it's honey. It's full of antioxidants. It's able to lower your blood pressure. It can even help you to sleep at night.
And while it is super sticky — like SUPER sticky — it tastes wonderful; plus, a little bit goes a really long way. So yeah, for all of these reasons (and more), this sex condiment definitely deserved a shout-out.
5. Whipped Cream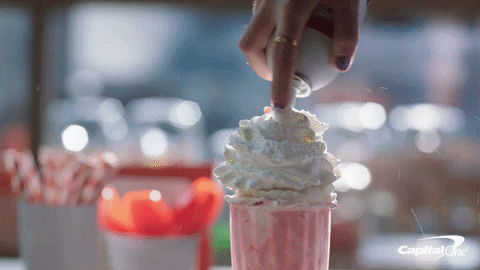 Something that a lot of movies promote, when it comes to sex scenes, is whipped cream. It makes sense on a few levels because it's got a delicate kind of sweetness to it and, if you don't want anything that tastes super heavy, it's light in texture too. Plus, in this case, you've got two options because you can either go with whipped cream that comes in small tubs and goes in the freezer or whipped cream that's in a can. Personally, I think it's more of a fun factor than anything because whipped cream does get sticky once it dries and it has a tendency to leave a milky scent on your skin until you wash it all off. Still, it's another option and definitely not one to turn your nose up about.
6. Jelly/Jam/Preserves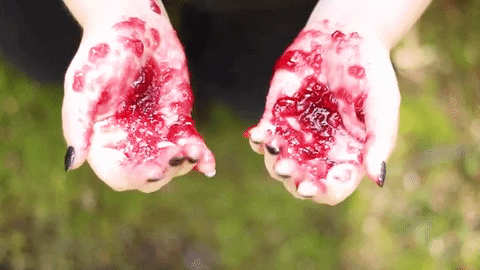 Personally, I think it's kind of crazy that prepared fruit, in the form of jelly/jam/preserves, doesn't get more love in this kind of sex space. If you look for jelly or jam at your local grocery store, there are plenty of different flavors, you can apply it at room temperature or put it in the fridge for a couple of hours first to make it chilly, and it's got a texture that is unlike anything else on this list. If fruit is one of your favorite things, using jelly/jam/preserves (that you can also make at home, by the way) is something to definitely incorporate into one of your other…favorite things.
7. Fruit Puree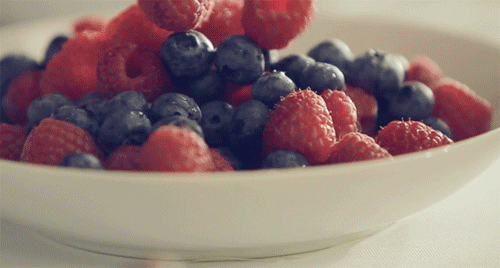 At the end of the day, all fruit puree has in it is fruit and some sort of sweetener. You know what this means, right? You can stop by the store, pick up a favorite fruit along with some honey, brown sugar or whatever your sweetener of choice is, throw it all in a blender and you're good to go.
I actually like fruit puree a lot because you're able to customize the taste and texture and, to a certain extent, the temp too. I know this particular sex condiment doesn't typically come up in conversation. Stick with me. I'll take you places. #wink
8. Condensed Milk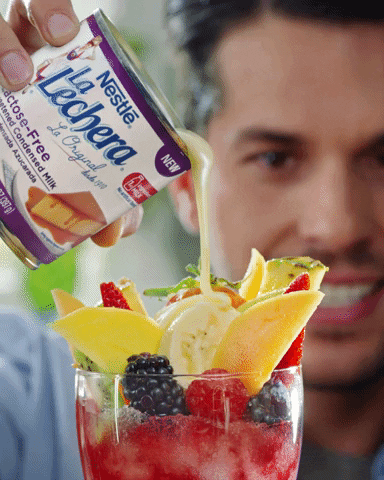 Bet you didn't see this one coming; at the same time, whoever bakes on the regular can probably get exactly where I am coming from. While you do indeed need to like the taste of milk and not mind it being way thicker and super sweet in order for this to tantalize you, don't sleep on condensed milk. If you dip it into your favorite fruit and then rub it on each other — your life will never be the same, sis.
9. Cinnamon Oil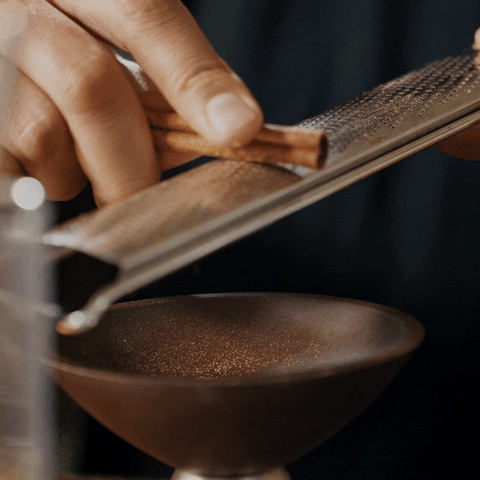 Remember how I said in the intro that condiments are sauces or spices (or a kind of preparation) that are meant to give something a specific taste or enhance the flavor of it? Back in my gettin'-it-in days, I was a huge fan of cinnamon oil. It's sweet. It's spicy. And it provides a bit of a natural heat sensation that can stimulate both parties simultaneously. Whenever I suggest this to couples, something that they will ask is if the oil burns. Well, for one thing, none of these condiments need to be going up inside of folks (for a myriad of reasons). Secondly, no. However, if you want to dilute the oil with a bit of coconut oil, just for safe measure, I totally get it.
10. Flavored Butter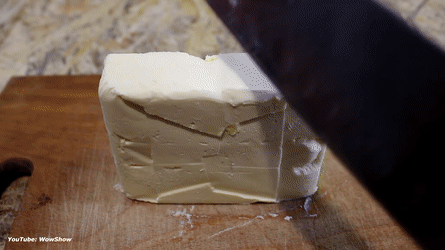 Butter is a trip because, while I don't personally know anyone who just eats spoonfuls of it at a time, I do think that most of us can definitely vouch for the fact that butter makes everything better. Sex ain't exempt. The key is to make sure you go with a flavored kind. For instance, Land O' Lakes has butter that comes in honey and cinnamon spice flavors. They're tasty. They're smooth. And they melt semi-slowly. All three points are big wins. Or, if you'd prefer, you can make your own flavored butter from the comfort and convenience of your house. If this is something that you'd like to try, Happy Money Saver has three sweet recipes that you can test out for yourself right here.
11. Sweet Spice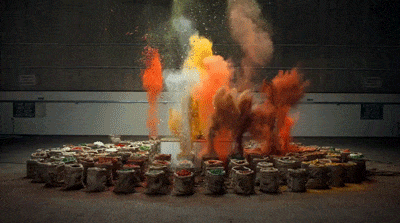 This condiment is awesome; then add tax. The reason why I say that is because you can make it at home, put it into a jar that has a sprinkle lid and lightly sprinkle it onto your partner and lick it off — no muss, no fuss. And just what is in sweet spice? Stuff like vanilla beans, cinnamon, ginger, dried orange peels and nutmeg.
Out of all of the condiments on this list, it's probably the most drama-free in the messiness department. Anyway, if you wanna test it out for yourself, you can cop a recipe here (feel free to add or remove ingredients to your liking).
12. Ice Cream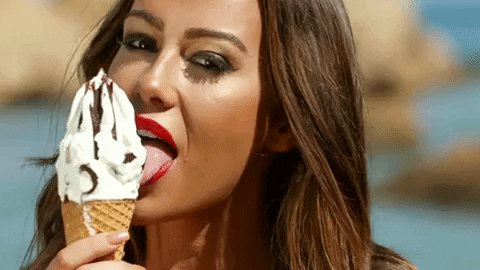 Something that can really turn you and your partner on is switching up drastic temperatures during oral sex and intercourse. A really amazing and delicious way to do that is with the help of ice cream. The combination of the warmth of your mouth and the coolness of the creamy dessert can make for a truly unmatched experience. Just keep in mind that ice cream melts fast, it's also sticky and it will definitely require you washing your sheets immediately after. But if you're down, it's a sex condiment that can make for an unforgettable evening. Undeniably so.
Join our xoTribe, an exclusive community dedicated to YOU and your stories and all things xoNecole. Be a part of a growing community of women from all over the world who come together to uplift, inspire, and inform each other on all things related to the glow up.
Featured image by Getty Images
Keep reading...
Show less