When it comes to a lot of the self-help content that I write on any platform, oftentimes what you're going to see me offer up is a list of questions. There are a couple of reasons why. One reason is that, although most of us share similarities (just by being human), all of us are also individuals. So, for many things, there is no cut-and-dried answer — based on who you are, how you view things and the stage that you're currently in when it comes to your life, your answers may vary from someone else's. Another reason is because questions can cause us to look deeper into ourselves than we might do if the questions were never presented in the first place.
And so, since from what I've read and researched, the average American has sex approximately 54 times a year and also since many of them aren't in a long-term committed relationship, I thought it would be a good idea to share a few sex-related questions; ones that, if you are currently single and sexually-active, you should ask yourself at some point before January ends. Just so you can be sure that you're not just "having sex to be having sex" but that you are moving with clarity, so that what you are doing isn't just what you want to be but need at this particular point and place in your life.
1. Why Am I Having Sex? (Or Not Having Sex?)
An author by the name of Daniel H. Pink once said, "Asking 'Why?' can lead to understanding. Asking 'Why not?' can lead to breakthroughs." And you know what? When it comes to sex, I think this is a very valid point. When you're in a relationship and sexually active, oftentimes the "why" is easier to understand — sex is typically a very essential part of a romantic relationship, so you're engaging in sexual activity in order to maintain the connection and bond. But what about when you're not involved in something as serious? Beyond sexual pleasure, what are the other reasons why you are…engaging?
Listen, if your "why" is ONLY because you like how sex makes you (physically) feel, you're grown and do you. However, being that no form of birth control is 100 percent effective and there are things like STDs floating around (some of which are incurable), it's a good idea to think about if the act is worth the potential risks (like potentially getting pregnant by the person you are currently sleeping with) — and if you believe that it is, why is that?
There's a flip side to this too. Recently, I wrote an article for the platform entitled, "6 Solid Reasons To Consider A Season Of Abstinence In The New Year." Whether you are currently abstaining or you're strongly considering doing so for a season, you need a "why" too. Is it for religious reasons (because a holy book says not to)? Is it for spiritual purposes (you want to take some time to focus on your soul)? It is because you feel like you aren't making wise choices when it comes to the partners that you're picking (check out "Don't Mistake A Great Sex Partner For A Great Life Partner")? Maybe it's for reasons similar to why I chose to "do a bid" which was "I've been doing some of the same things, expecting a different result and I need a break to figure out what the hell is going on."
Whatever the case may be, when you're clear about why you're not having sex, it can help you to set boundaries and then honor them, no matter how tempted you may be along the way, so that you're able to reach whatever your intended goal is. Otherwise, if you're just "doing it to be doing it," you may be doing IT again, sooner than you planned (if you catch my drift).
2. Am I Getting What I Need from My Sexual Experiences?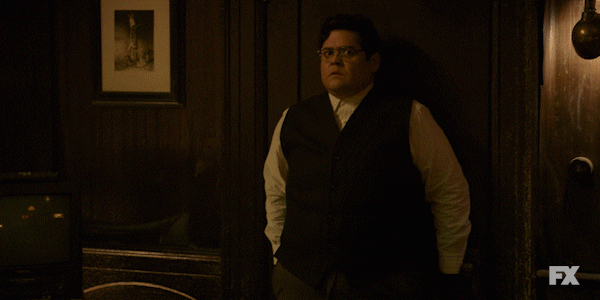 "Need" is an interesting word because it can be defined in all sorts of ways. A need can be what you require. A need can be what you think is necessary. A need can be a wish. An unmet need can be a deal-breaker. And in the context of all of these things, if you are indeed sexually active, you need to ponder if you're getting what you need from your experiences and from the people you are sharing these experiences with.
If you need foreplay, are you getting that? If you require a partner who isn't sexually active with other people, have you stated that? If time together outside of the bedroom is necessary, is that what's going down? If you wish that you could be getting more out of the sex than what you're getting, what do you plan on doing to change that? When it comes to whatever it is that you need, are you willing to walk away if you don't get it?
A lot of people stay in sexual situations that aren't really fulfilling them because, although they aren't receiving what they need, the "oxytocin highs" (the hormone that is designed to bond you to your partner, by the way) keep them caught up anyway. And unfortunately, it's not until they sit down and ask themselves, "Is this what I need to be doing right now?", do they even consider if things need to change — or end. There's no time like the present to ponder your sexual needs. Please make sure that you do.
3. How Much Am I Prioritizing My Sexual Health?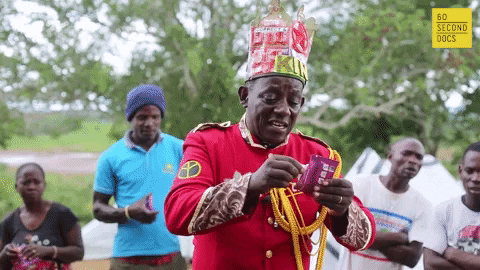 According to the World Health Organization (WHO), "More than 1 million STIs are acquired every day." If that isn't enough of a reason to prioritize your sexual health and well-being, I honestly don't know what is. So yeah, where's your condom stash? If you're on some other form of birth control, have you noticed that it's compromised your health in other ways? When's the last time you got tested for STDs? When's the last time you asked your partner about their STD status? Are you noticing that you're getting more yeast infections than usual (that can happen when sperm/semen throws your pH balance off; especially when you get a new sex partner)? And beyond the physical, how are you doing mentally and emotionally? Do you feel stable and secure in the dynamics that you are in? Are you experiencing any levels of guilt, confusion, or frustration? Does your sex life bring you peace or some low-grade levels of chaos?
Listen, there are a lot of things out in this world that feels good yet aren't necessarily good for us. There are also things that provide great highs and then vast lows. While this isn't always or automatically the case when it comes to sex, it's always important to ask yourself if it is impairing your holistic health on some level — and if it is, what modifications you should make in order to change that.
4. Have I Set Any Sex-Related Goals? If Not, WHY NOT?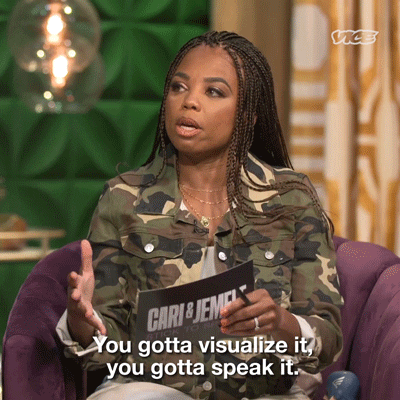 A goal is basically a directed aim. It's when you set out to do something and, because of your commitment and laser-like focus, you achieve it. And yes, sis, when it comes to sex, you definitely should have a goal or two. I'm not saying that the goal has to be marriage. In fact, I wish folks would stop thinking that sex is a means to an end as it relates to cultivating a serious relationship because sex isn't to be seen as a tool of manipulation. What I'm saying is, I know some people, single and married, who have a pretty piss poor sex life, and yet they are still quite active and it's all because they've never thought about setting goals in order to make things a lot better.
Is the goal to have more orgasms? Is the goal to experience more romance (check out "Tonight's The Night For A Really Romantic Sexual Experience")? Is the goal to try new things? Is the goal to not keep picking the same man who's in a different (pardon the pun) package (check out "Are You Dating The Same Guy Over And Over Again? Maybe.")? Is the goal to learn more about what it means to be a sexual being? Is the goal to figure out if you're satisfied or merely settling? Whatever the case may be, again, setting sexual goals is a great idea because it can help you to sexually evolve — because in no area of your life should you ever be stagnant. Sex is not exempt.
5. Do I See Sex from Beyond a Physical Pleasure Perspective?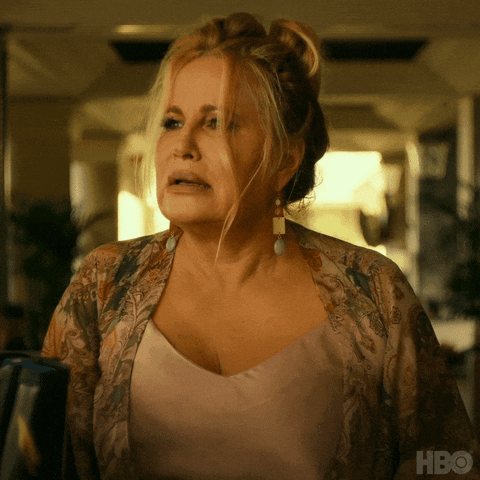 There's a woman I know who basically talks about men like she loathes them. At the same time, she's definitely one of the most sexually active people that I know. Whenever I bring up to her how semi-contradictory her mouth is from her actions, she usually says something along the lines of, "It's just sex." Yeah, not really. Even if you don't choose to look at sex from a spiritual angle, oxytocin is called the love/bonding hormone because that is a part of what the act does — brings you closer to your partner. You making the choice to not acknowledge that changes absolutely nothing.
So yes, it is also a good idea to do a little bit of sex journaling (check out "The Art Of Sex Journaling (And Why You Should Do It)") to really reflect on your views of sex — outside of the bedroom. How did you learn about sex? What were your first experiences like? How do you go about selecting your partners? What are the things that you are proud of? What do you regret? Who were your favorite and least favorite partners and why do you feel the way that you do about them? How does sex affect you on a mental, emotional, and spiritual level? How has your sexuality regressed, shifted, or evolved throughout the years?
In order for you to know what you want/need sexually, it's best that you really get to know yourself first. Beyond climaxing (or not climaxing), what's your perspective on sex at this particular moment in your life?
6. Has Sex Been Making Me Better or Worse?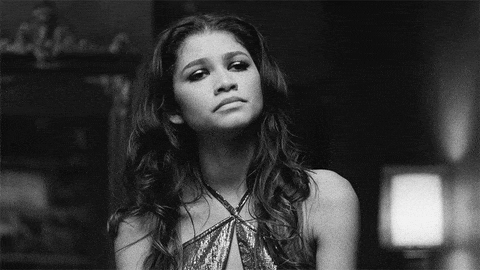 I like shouting out my peeps and there have been a couple of times when I've brought up GRAMMY/Emmy/Dove Award-winning producer SHANNON SANDERS. One of the songs that he wrote (and sings) that I really dig right now is entitled "Better." While I'm pretty sure that it's mostly because he can sing his entire ass off, there is something about him talking about how much better a woman makes him that really hits home with this particular point. The reason why I say that is because, another part of the reason why I took a break from sex is, it was actually getting to a point and place where, although the act felt amazing, it actually wasn't making me a better person.
Something that makes you better improves you. Something that makes you better helps to complete you. Something that makes you better causes you to surpass who you were before you brought it into your life. Is sex doing that? For me, sex was making me worse. When something makes you worse, it makes you inferior when it comes to your character. When something makes you worse, it affects your health in a negative way. When something makes you worse, it keeps going on a decline from not good to mediocre to downright bad.
Listen, only you can know for sure if sex is making you better or worse right now, but if it isn't Option A, what can — and should — you do to change it? Because anything that isn't making you better is only making you worse…in the long run.
7. Am I Having Good Sexual Communication with My Partner(s)?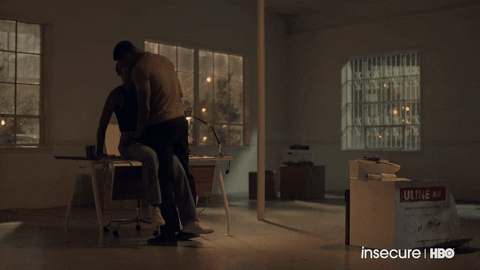 Last spring, I wrote an article entitled, "Are You A Good Sexual Communicator? You Sure?." When I'm speaking of communication, I'm not talking about reenacting a love scene from your favorite rom-com (that is scripted anyway). I just mean that it's so very important, especially when you are sexually active and not in a long-term committed relationship, that you and your partner remain on the same page. For instance, I know someone who has been having sex with one of her friends (check out "5 Things You Should Ask Yourself Before Having Sex with A Friend" and "How To Preserve Your Friendship After BAD Casual Sex") for a while now and was assuming the entire time that they were only having sex with each other. NOPE. Because they are "just friends," her guy-friend was like, "Why would you think that when we're not in an actual relationship?" See why open, honest, and verbal communication is key?
How do you define intimacy? How does he?
Do you feel the two of you are sexually compatible? Does he?
What are your current turn-offs and turn-ons? What are his?
Is sex ultimately affecting or infecting your relationship?
What would cause the dynamic that you currently have to change?
Listen, there are a lot of people who have plenty of sex with someone and yet totally suck at verbal communication with them. That said, no matter what "kind of sex" you're after this year, it's important that you and your partner are in sync — not just so that you can be satisfied sexually but so neither of you end of blindsided in any way later down the road. Oh, and for those of you who are thinking, "Yeah, that would be awkward"…umm, they've seen you naked. You'll be fine.
8. How Can I End 2022 with a "Bang"?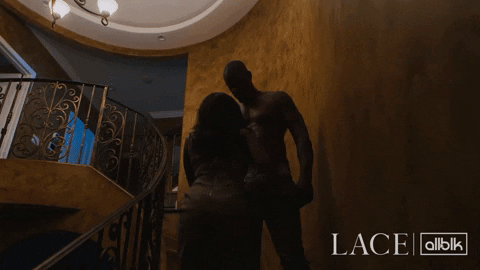 I don't care what category it may be, one of the points and purposes of time is that we live our lives in such a way that we can look back and think, "Compared to this time last year, there have been vast improvements." Although I'm sure you get that this last point has a bit of a pun to it (you know, BANG), I meant exactly what I said — if the sex you're having right now was on a report card and the grade was "needs improvement," what can be done over the next several months to make that a reality? And what are you going to do to make that so?
"Single sex" can sometimes be a bit of a complex topic but that doesn't mean it shouldn't be addressed. Regardless of relational status, you deserve to get what you want. Getting the answers to the right questions can help to get you there. Sis, please make sure that you do! #wink
Join our xoTribe, an exclusive community dedicated to YOU and your stories and all things xoNecole. Be a part of a growing community of women from all over the world who come together to uplift, inspire, and inform each other on all things related to the glow up.
Featured image by Getty Images
Keep reading...
Show less
As we enter a new year, you and your partner are coming off of enjoying a few days off and you're (hopefully) discussing some of the ways that you want to improve your relationship in the upcoming months, I hope that one of the topics that come up is your sex life. Because while a lot of people seem to treat sex like it's the icing on the cake of their dynamic, I prefer to see it as an ingredient in the cake. It really can't be said enough that one of the main things that (usually) set a long-term relationship apart from all of the other connections that people have is the sex — and since that makes sex exceptional, it should be treated as such…wouldn't you say?
So, keeping this in mind, what kind of sex do you want to have this year? If what immediately comes to your mind is, "What do you mean? I want to have good sex" (duh), then I think you should read this all the way through. Because in order to have good, better or (again hopefully) off-the-charts sex, there are a few different points that should be explored — first.
Featured image by Getty Images
Keep reading...
Show less
One of the best things about being a marriage life coach and relationship writer (especially for as long as I've been doing it) is the fact that I come across all kinds of people who, so long as I'm willing to keep their identity on the low, will tell me just about anything that I want to know. And since we're at the beginning of a brand spanking new year and also since y'all know that sex is something that I write about, damn near incessantly on this platform, I decided to hit up some of the people (middle names only) I know who are very open about sharing their thoughts on the topic.
This time, what I wanted to know most was, what they resolved they were going to focus on, on the sexual tip. And per usual, 12 of my contacts did not disappoint.
Featured image via Giphy
Keep reading...
Show less
A couple of months ago, I was catching up with a male friend of mine who knew me back when I was throwin' it back. OK, I guess I need to qualify that a little better because, he has never known me in the biblical sense; what I mean is, he knew me back when I was sexually active. "OK, so how many years is it about to be?" he asked. What's funny is he sounded more stressed out about my abstinence than I did! It's actually going to be 15 years this coming January 9 and chile, CHILE. I never would've thought. As far as my own journey, you can read about some of it via an article that I wrote on the topic a whopping three years ago ("I've Been Abstinent For 12 Years. Here's How.").
And while I know that a lot of y'all probably think that it is beyond insane that I've been "without" for so long when I write about sex so much, to that I'll just say — when I was having sex, I was having sex (check out "14 Lessons I've Learned From 14 Sex Partners"). Plus, I did used to work with a ministry that people out of porn (check out "Working For A Porn Ministry Got Me Over Watching Porn") and I do work with couples for a living as a marriage life coach. All of this can serve as a myriad of cautionary tales.
Don't get me wrong — I like sex. I LIKE SEX A LOT (yes, I am yelling it!). It's just that my season of abstinence has taught me how to approach it differently, including how to see it from more angles than merely relational maintenance and physical pleasure. The 15-year bit (or bid — LOL) is more about, the more I learn about myself, the purposes of sex and watch how the world is damn near losing its mind over the "surface level benefits" of it, I just want to make sure that I don't return to the hamster wheel from which I came. Not only that but I value "her" (you know what I mean) more than I ever have.
Plus, it can help me to share all of what I'm about to say from so-much-clearer perspective. Because while I get that most of y'all will never (EVER) wanna say you've gone without some good-good for 15 years of your life, I do hope (if you're single, of course) that you'll consider at least a few months to a year of abstinence at some point in the game. Here's why.
Featured image by Getty Images
Keep reading...
Show less
However, what intrigued me most about the feedback was the fact that so many commenters equated a lack of having an orgasm during sex to "bad sex." Now, how the hell did those two things become one and the same?
Sex educator Portia Brown echoes that sentiment. In her teachings, she often informs people of how to replace goal-oriented sex with a more mindful approach to sex where pleasure is the center (or pleasure-oriented sex). And yes, ladies and gentlemen, making having an orgasm the goal of sex is a very limited way of looking at an act where mutual pleasure should be at the center.
Orgasms are splendid, wondrous things (in fact, my first vaginal orgasm was life-changing). Orgasms can very well be an outcome of partnered sex as well as solo sex. However, making it the focus and a marker of what is "good sex" versus what is "bad sex" can cause unnecessary stress, performance anxiety, frustration, self-esteem issues, and "sometimes makes orgasming more difficult for people with vulvas, especially those who are having sex with people with penises." And who wants that?
As a mindful sex coach where breathing, pleasure, and connection reign supreme, Portia Brown takes us through the definition of goal-oriented sex, practicing mindfulness during sex, and sex as a co-creative experience.
Learn What Goal-Oriented Sex Is
"Goal-oriented sex is sex that centers orgasm(s) as the ultimate marker of success. Oftentimes people believe that sex cannot be 'good' unless it results in an orgasm. However, the truth is you can have very fulfilling sex that does not include an orgasm, and you can have unfulfilling sexual experiences that do include an orgasm.
"For women and people with vulvas, focusing on orgasming may result in orgasm becoming evasive. It serves us all more (regardless of gender or sex) to focus in on pleasure and feeling good."
Unlearn The Concept Of Goal-Oriented Sex In Your Sex Life
"Start self-pleasuring and having sex without the intention of orgasming. See if you can spend 15-30 minutes engaging either with yourself or your partner without even worrying about [or] trying to orgasm. Focus solely on pleasure and how amazing you feel. Observe what comes up for you. I think you may find that sex has a lot more benefits than just orgasm."
Practice Being Less In Your Head During Sex & More In The Moment
"All day long, our brains are making noise and distracting us, it is just what the brain does. If you find that you have a lot of distracting thoughts or if you feel you are 'in your head' during sex, check in with other parts of your life. Are you having the same struggles elsewhere? Try gently reminding yourself, 'This is my brain doing its thing and making noise. My thoughts aren't facts and my thoughts aren't always relevant.'
"Breathe deeply and focus on your senses. With practice, focusing and being present becomes easier."
View Sex As A Co-Creative Experience Instead 
"We all have a 'script' that we follow when it comes to sex. This 'script' comes from media, porn, etc. When we co-create sex, we reject 'the script' and create our own experiences.
"We begin to discover the kind of sex we truly want to have with ourselves and our partners, which may mean:
Decentering penetrative sex;
Decentering orgasm;
Including toys, roleplay, other props;
Rejecting the concept of 'foreplay' and thinking of anything and everything as SEX."
Understand That Nothing Is Wrong With You
"We live in a world where sex is all about the penis. The vulva and the clitoris are hardly ever centered in the way we are conditioned to have sex. Most of us do not have proper sex education and many of us are carrying sexual shame from our upbringings. There are a lot of things standing between you and your orgasm, so do not feel bad!
"Focus on exploring pleasure more (solo and with your partner), center honesty, and BREATHE! Breathing during sex is powerful and many of us have the habit of holding our breath and tensing up during sex."
Featured image by Getty Images
Keep reading...
Show less
Fairly recently, I saw a tweet that cracked me up. Not because of the tweet itself but the comments (Black Twitter's comment section is king!). I'll let you peep the tweet for yourself and then guess what men said underneath it before actually looking to confirm your suspicions:
Take it how you want but I'll be the first to stand in solidarity with my brothers that women who expect all of the finer things in life (I'm speaking to the ones that come with a price tag), only to turn around and only offer up sex on Christmas, Valentine's Day, their anniversary and their man's birthday are slightly scamming. Anyone who wants to give pushback, how would you feel if your man did that to you? That's why I said that while I do think that sex is quite precious (extremely so), if you're going to take the "Merry Christmas" approach to it without giving much else this year, there needs to be a lot of pre-planning and effort put into it in order to make things extra special.

So, whether money is a little on the tighter side right now or you want to present some holiday sex in a very special way, here are 15 things that will definitely keep your man from being like those dudes in the comment section were (if you catch my drift).
Featured image by Giphy
Keep reading...
Show less