Tayler Barakat
Tayler Barakat is a Mystic who has studied Astrology for over a decade. She does intuitive astrology and tarot readings for people all over the world, and her work focuses on healing and empowering individuals. Follow her on Instagram @taylerbarakat_ and check out her website www.listentothevirgo.com.
The Virgo's perfectionist tendencies serve them well in the bedroom, making them one of the best lovers of the zodiac. This earth sign knows the importance of sensuality, physical touch, and pleasure, and everything Virgo does in bed is intentional. There is seemingly a different side of Virgo that comes out behind closed doors, and it's not the prude that people tend to consider this sign as. A Virgo's sex life is an area of their life where they feel they can really live in the moment, feel alive, and be more spontaneous than usual.
Virgo Sexual Compatibility: Why Are Virgos So Good In Bed?
When it comes to Virgos in bed, this is a thoughtful zodiac sign, and you can be sure they are going to think of you and consider your pleasure. A Virgo is going to cover all bases and make sure everyone is happy and taken care of. Especially if they have been with you for a while, they will know all of your pleasure points, what is going to turn you on, and what you need- and they will do just that. Virgo's sexuality runs deep, and there is something ethereal and sensual about this earth sign.
​Virgo And The Virgin
The origin of Virgo's name, Virgin, depicts a different meaning than meets the eye for these Maidens. In those times, a Virgin didn't mean what it does now and actually meant freedom, self-sufficiency, and wholeness. What does that mean for Virgo and their sex life? It means they know what they want and what they don't, and they have no problem expressing it. They also have no problem doing the job themselves if it is not up to par with the Virgo standards.
Virgo sees their sexuality as something that cannot be taken away and instead as an expression of self and the power of their sovereignty.

​Virgos Are Open Sexually
If you are in bed with Virgo, you have already passed all of their tests, requirements, and a long list of high standards- and you are considered someone they can open up with. They will begin to show this other side of them that is notorious when it comes to sex, and a more kinky version of Virgo comes to the surface. This control freak likes to play with different submissive/dominant kinks, role play, and more.
Virgo is a mutable sign, making them up for experimenting in the bedroom, being flexible, and trying different things out with their partners. If Virgo thinks something or someone is going to benefit or teach them something, they will try just about anything at least once. Virgo wants to explore your body and wants you to have this same type of energy with them as well.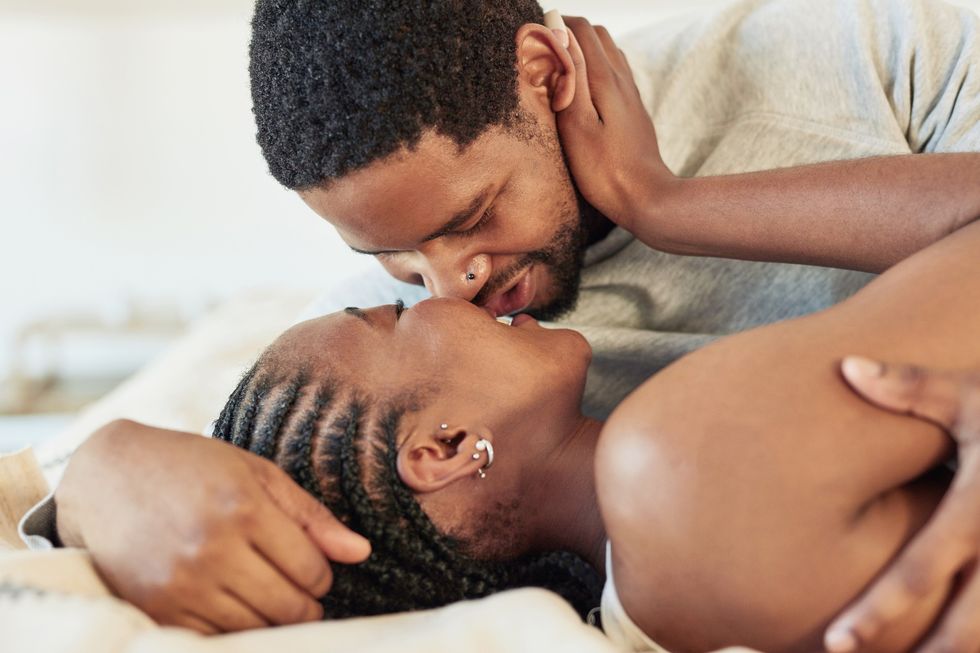 LumiNola/Getty Images

​Virgos And Acts Of Service
A Virgo's love language is an act of service, and this serves their partners well in the bedroom. Virgos are often unforgettable, and once you are involved with one, it's something you don't stop thinking about. Virgos tend to your needs and have fun doing so. They feel a sense of love and empowerment in seeing their partners genuinely pleased, and you don't have to worry about taking scores in the bedroom with a Virgo. Virgos are the type to go above and beyond.

​Virgo's Best Sexual Compatibility
Virgo and Taurus

Virgo and Taurus have great chemistry in the bedroom. Two earth signs coming together is a match made in heaven, and these two are both high in sensuality. This pairing is filled with a lot of physical touch, taking things slow, and learning each other's bodies. A Taurus is focused on pleasure, and a Virgo is focused on pleasing, so this is a good match for both of them.
Virgo and Scorpio
Virgo and Scorpio have a fun, kinky sex life. This is the type of pairing to do it often and anywhere, and this relationship is one where they both feel the passion and desire for one another. Virgo and Scorpio have high sexual compatibility, which is why this pairing is so common in Astrology. These two are both some of the most talked about in bed, so why not have the best of the best come together?
Virgo and Gemini
Virgo and Gemini are an experimental couple with high sexual chemistry. Being both mutable signs, they are always up for trying something new, and they are both open-minded people. They want to explore each other's bodies, learn from each other, and create an environment where they can be themselves or maybe even someone else for a while.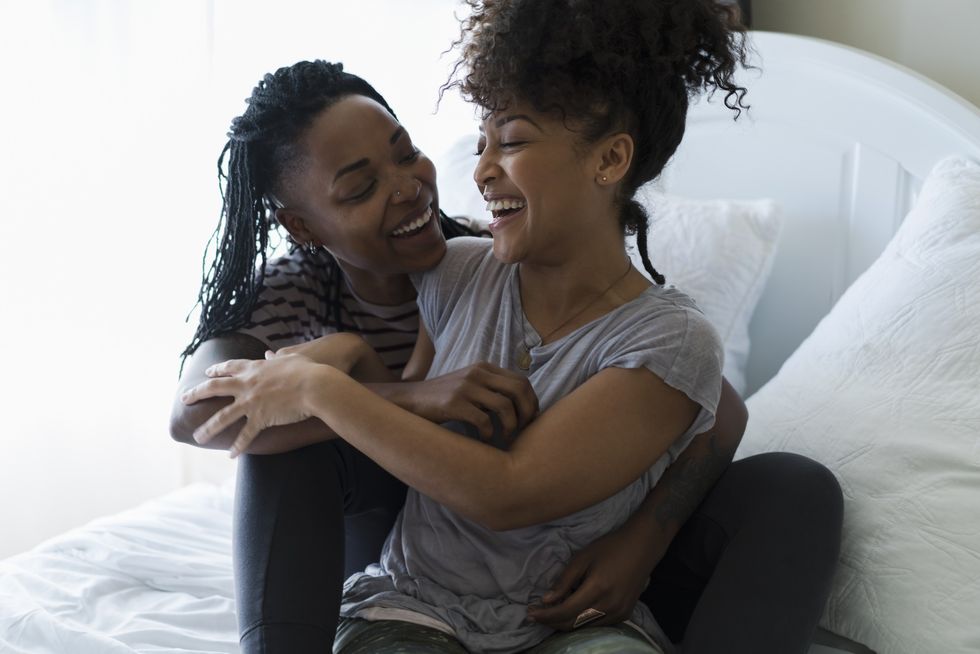 Kevin Kozicki/Getty Images

​Overview
A Virgo's sex life is often very different from their personal one. They are all business in public and more wild in private. So much of Virgos' personal life is controlled that this is an area of their life where they feel comfortable to let loose. Virgos are good partners to have in relationships and when it comes to something less serious. If they are looking for a committed partner, they will be open about that, and if they are looking for a short-term fling, you will have an f-buddy who is going to keep it real with you.
Although Virgo will be cleaning up, washing sheets, and making the bedroom look like nothing ever happened after the act is done, they are still a very fun partner to have in the bedroom. Virgos are so good in bed because they are the type who, once they decide they want to do something, will do it- and be the best at it.
Let's make things inbox official! Sign up for the xoNecole newsletter for daily love, wellness, career, and exclusive content delivered straight to your inbox.
Featured image by Adene Sanchez/Getty Images
Tarot cards are a divination tool that has been used for many years to connect people to source energy, God, or the universe at large (whatever you believe in). Tarot cards are said to have originated from a North Italian game called Tarrochinni, and it wasn't until the 18th century that they began to be used for divination and occult purposes.
Today, tarot cards are used in many spiritual practices and can be used for your own personal use for some extra guidance when you need it. Your intuition and divine insight are always the strongest tools for you to use, however, tarot cards are a medium that can help you get there.
What Type of Tarot Deck Should I Get?
For those who already know some basics about tarot cards, have had a reading before, or understand the gist of things, working with the original Rider-Waite Deck would be a good starting point for you. Some images of this deck are a bit more graphic and could scare some beginners away, but if you already understand the meaning of them, then the messages won't be as shocking when they come.
If you are completely new to tarot cards, I would recommend starting with an Angel Tarot Card Deck, an Animal Tarot Card Deck, or a Modern Tarot Card Deck rather than the traditional Rider-Waite Deck. The images on the modern versions of the original tarot cards are easier to take in, especially if you are more of a visual person or just beginning your tarot journey.
After some time, and when working with different decks, you will have your favorites and have other decks you use on certain occasions. The perfect tarot deck will vary between each reader, and if one deck doesn't feel right for you or the messages aren't clear, go for a different one.
Almost every deck comes with a booklet of the meaning of each card, and this component is essential, as it will help you study the deck and the cards so that you can understand the messages when they come.
The Meaning of the Tarot Cards: What Do the Tarot Cards Represent?
Every tarot card deck comes with 78 cards, each with a different meaning. The cards are divided into Major Arcana cards and Minor Arcana cards. Major Arcana cards hold a strong significance, and if you pull one of these cards, you know something major is happening right now or soon to come. The Minor Arcana cards come up for more everyday issues and day-to-day events. There are 22 Major Arcana cards and 56 Minor Arcana cards.
The Major Arcana cards are cards 0-21. Each of these cards stands alone and doesn't belong to any of the four suits. The Major Arcana cards begin at 0, 0 being the Fool Card, representing the beginning of a journey. The last card of the Major Arcanas is 21, The World Card, representing the end or culmination of a journey.
The Major Arcana deck also involves the infamous Devil Card, which does not, in fact, mean what you may think it does. It really represents unhealthy habits, addictions, relationships, or fears. Same with the Death Card, which, if you pull it, does not mean you are doomed soon- however, it can mean you are going through a transitional phase right now and will be experiencing some closures in your life.
The Minor Arcana cards are divided into four suits: Wands, Swords, Pentacles, and Cups.
Wands: creativity, passion, action, consciousness, and ego.
Swords: communication, words, intellect, and conflict.
Pentacles: finances, money, job, career, and sense of abundance.
Cups: emotions, love, relationships, and heart energy.
Where Do I Start With Tarot?
Now that you have your deck, it's time to begin your reading. Creating the right space, environment, and table setting is very important when it comes to reading tarot, and you want to set the right vibe. Make sure the area in which you will be placing your cards is clean, and also preferably put down a tarot cloth or table cloth in which the cards will go on top. It is also important to cleanse the tarot cards as well, and you can do so by waving incense over the cards or even taking a crystal quartz or amethyst crystal and waving it around the cards as well.
Before you begin to pull your cards, take a deep breath, center your mind, and open your heart. Intention is everything when reading tarot cards, and before you begin your reading, set your intention for what guidance you are looking to receive right now or what questions you want answered. If you are reading for someone else, keep the question they have in your mind while pulling the cards, and also ask their guides and angels what message they need to hear right now.
Finally, begin shuffling the deck and mixing the cards. Some prefer to separate the deck into threes before beginning a tarot spread, others feel shuffling the cards is enough. It is imminent to come up with your own practice that you do when you are pulling your cards, to activate the beginning of your reading.
How To Do Beginner Tarot Card Spreads
The tarot spread you use will depend on what you are reading for or what you want to know. If you are looking for some guidance for the day, have one question, or just need a simple pick-me-up, a one-card spread will do. If you want to look at your past, present, and future, then a three-card spread would work best, the past being on the far left, the present being the center card, and the future being the far right card.
Another common tarot spread that is used is the Celtic Cross Spread, which is a little more advanced and involves ten cards, each card representing your present, past, future, hopes, dreams, fears, and everything in between. A good tarot spread to do to start the year, on your birthday, or to see what the next 12 months have in store for you would be a 12-card spread, laying out a card for each month of the year to give you an energy forecast of what you can expect from each month of the coming year.
How To Read Tarot Cards: A Beginner's Guide to Understanding the Messages
Using your intuition when reading tarot cards is key to understanding the message. Typically, the first thought or instinct you have when reading a card is the right one and one that isn't tainted by preconceived notions or judgments.
Remember, tarot isn't about getting the answers you are looking for, it's about getting the answers you need. Through shuffling and doing readings often, you will notice that some of the cards will be upside down when you pull them. If you pull a card and it's upside down, that is a message in itself. The way you read a card that is upside down is you take its original message and assume its opposite.
So, say you pull the Hanged Man, and it's upside down. Then, the original message of the Hanged Man which is to pause, wait for better conditions and have patience- is reversed. The message for you here would be that the wait is over, and you will be moving forward again and out of stagnation. Not everyone prefers to read upside-down cards when they come up, and it will be up to you if you choose to read your cards in that way.
As you work with tarot cards more often, you will notice more about how your own intuition comes about, what messages you see, and what practices work best for you. Divination is used to help you see what path you are currently on and what path you are headed towards. Tarot cards are less about "seeing the future" and more about understanding it and what you can do now to create it.
Let's make things inbox official! Sign up for the xoNecole newsletter for daily love, wellness, career, and exclusive content delivered straight to your inbox.
Featured image by SeventyFour/Getty Images
September is bringing things full circle. This year has had a lot of ups and downs. There have been some major wins in the start, but there have also been a lot of moments of growth, some more uncomfortable than others. With September beginning in Virgo Season, with Mercury retrograde in Virgo, and Venus retrograde in September, there is a balance needed to be had with what is falling away and what is coming in.
The insights are powerful in Virgo Season, and there is also an underlying energy of pressure to get it together. Remember this time is not about overworking or overthinking and that the energy of the month is more about bringing things together and coming to positive conclusions.

September 2023 Horoscopes: An Overview
Venus officially goes direct in Leo on September 3rd and will remain direct in this fire sign until October 8th. Venus in Leo is inspiring, creative, and bold. Take what you have learned in love, especially about yourself in love, and use this energy to create more abundance and happiness in your life.
Jupiter goes retrograde in Taurus the following day, facilitating a different set of areas of growth and influencing finances as well as love. Jupiter will be in retrograde until December 30th, so the rest of this year is really about planning thoroughly financially while also setting your intentions and believing in miracles for yourself here.
On September 14th, there is a New Moon in Virgo, and this New Moon is bringing a fresh perspective. This is a time of harvest, and many will be seeing the manifestations they have been working on since springtime, bloom for them now. This Virgo Moon is here to create divine order and stabilize blessings.
With Mercury moving out of retrograde and going direct in Virgo the following day, the Virgo energy this month is creating impactful change, a new beginning, and much-needed closures of what wasn't working. This is a month of turning a new leaf and standing in your power.
Finally, before the month ends, the Sun moves into air sign Libra, and Libra Season officially begins. Libra Season is different from Virgo Season as in Virgo Season, we are inspired to work, get it together, and take care of everything we have been putting off. In Libra Season, we are inspired to love, tend to our relationships, and create beauty and art in the world that Virgo Season helped us build and manifest.
On the last day of the month, there is a Supermoon in Aries, and just when you thought the energy was settling, some big changes and closures occur.
Keep reading to learn what September has in store for your zodiac sign.
September 2023 Monthly Horoscopes for Each Zodiac Sign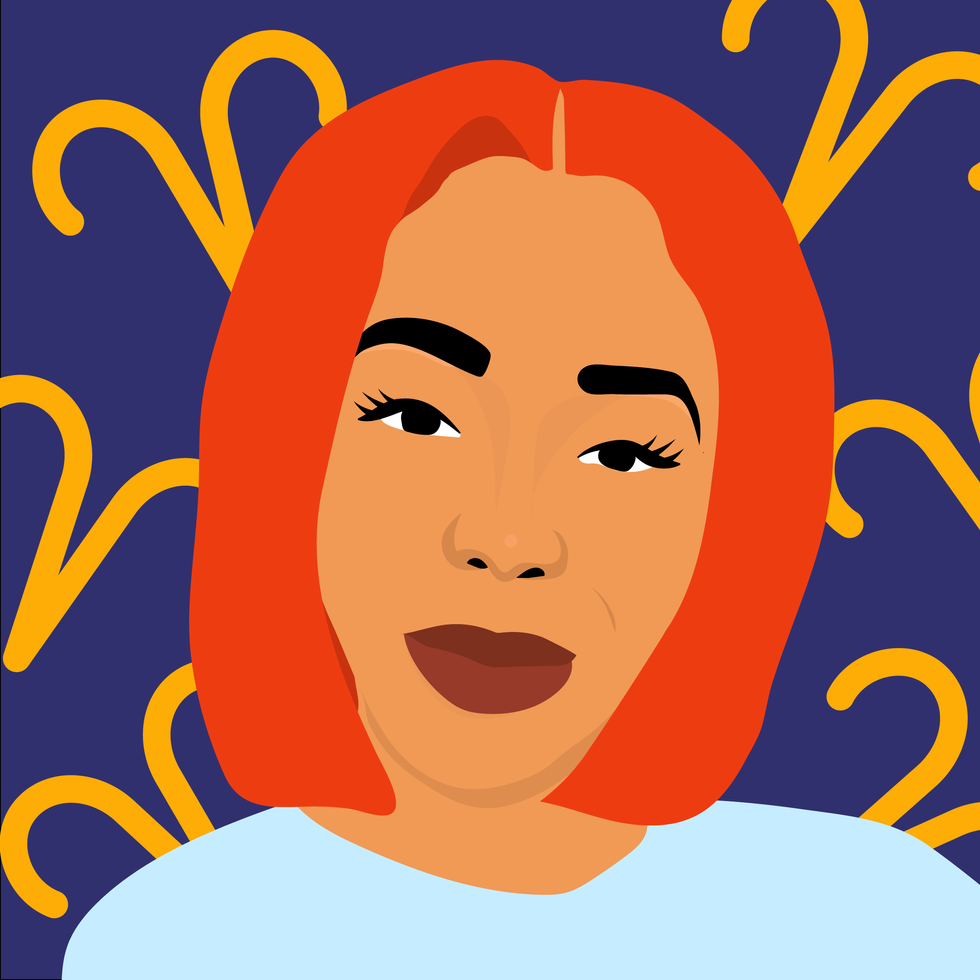 AriesKyra Jay for xoNecole
ARIES
In September, you are being reawakened, Aries. This is an eye-opening month for you and a time when a big impact is being made in your life. You are seeing things in a new light, and you are spiritually evolving. Jupiter goes retrograde at the start of the month and highlights your financial zone. This month is the starting point of a four-month-long journey of defining your values, your integrity, and planning for the future.
Toward the end of September, the Sun moves into your 7th house of love, and you get some more time to spend on your relationships, your pleasure, and your heart. You are getting redirected this month and putting yourself on the path that is going to serve you and your goals the most. Before the month ends, there is a Supermoon in your sign, and you are truly breaking free and stepping into your power.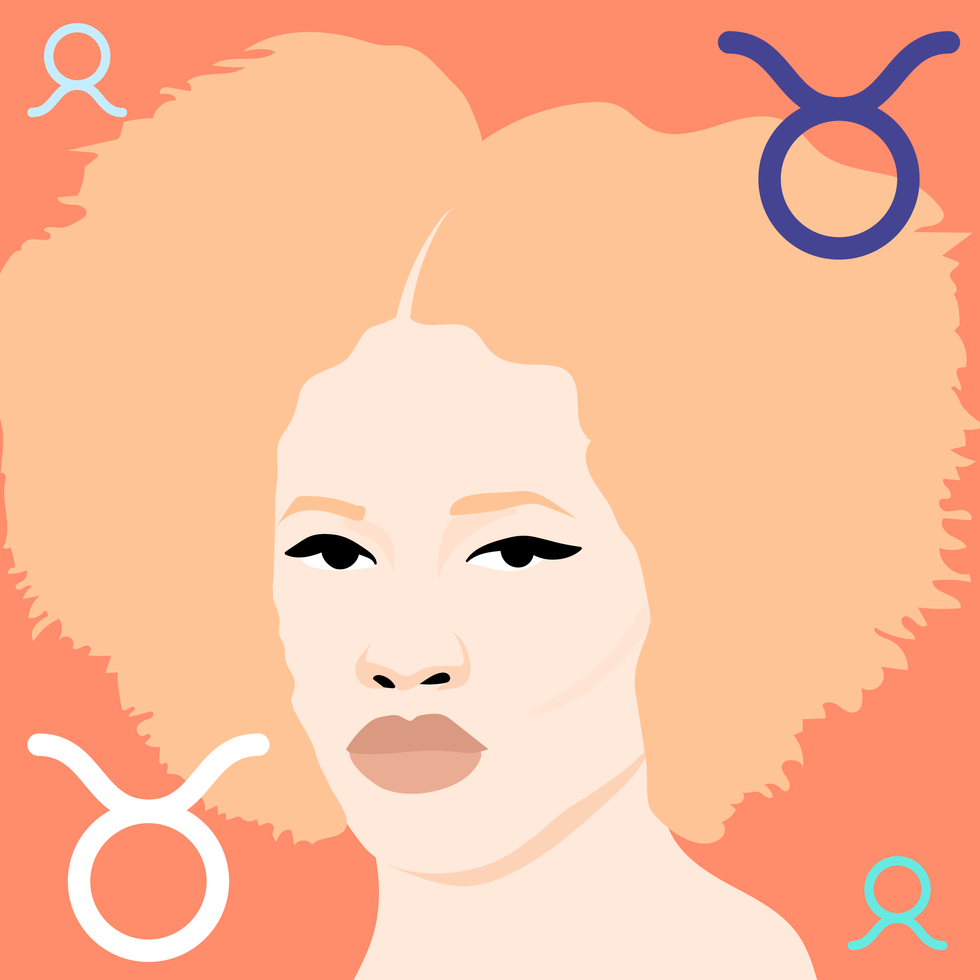 TaurusKyra Jay for xoNecole
TAURUS
September is a much-needed reality check, Taurus. You are getting the answers you are looking for, but it's taking some time to adjust to new perspectives. What you thought was put in the past is being brought to your attention again, and thankfully, you are ready to put down the defenses and come to some important conclusions. Venus moving out of retrograde and going direct on September 3rd will be helping you facilitate that new beginning, especially in the home.
The most important transit happening for you this month is Jupiter in Taurus going retrograde from September 4th until December 30th. For the rest of this year, you will be unpacking, processing, and getting to know yourself better. Jupiter wants to open your eyes to more of who you are, and this time is all about showing up, using your voice, and honoring your multi-faceted, growing self. Surrender to the unknown, knowing the universe is supporting you every step of the way.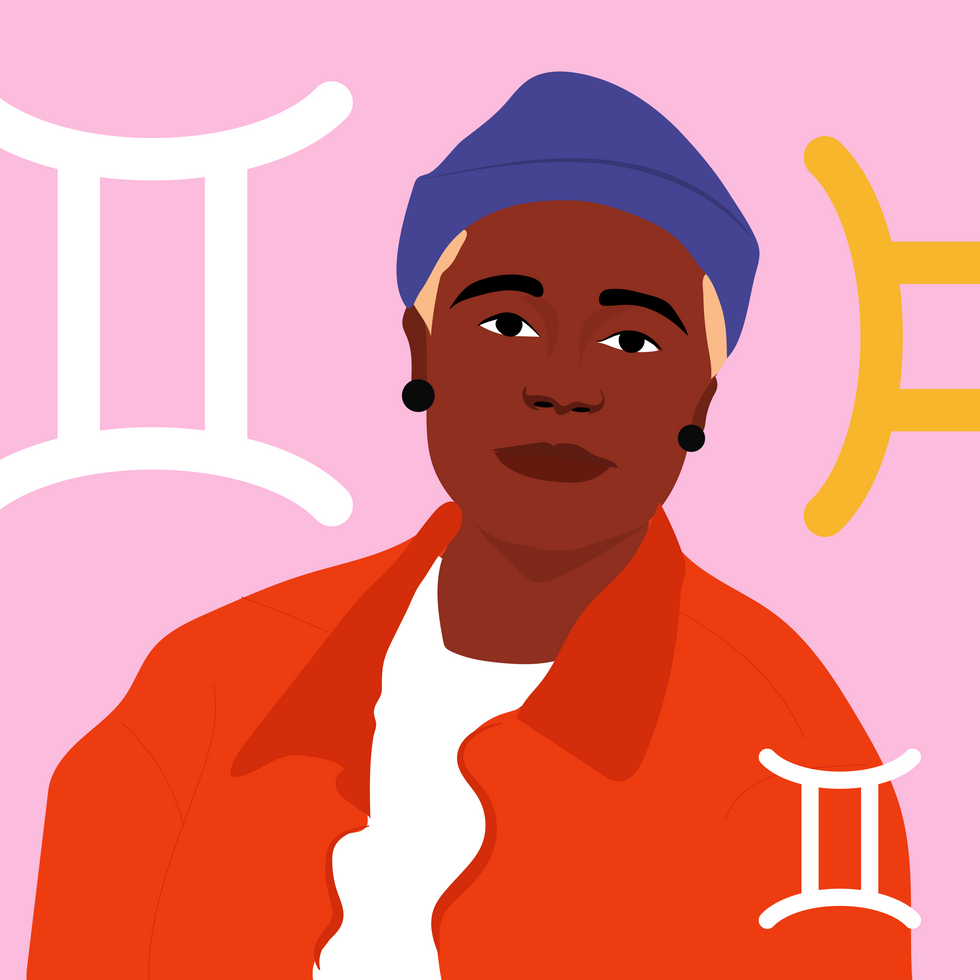 GeminiKyra Jay for xoNecole
GEMINI
A chapter is closing in your life this month, and you are ready for a change, Gemini. This transformation you are moving through in September couldn't have come at a better time because you are tired of the emotional stagnation you have been feeling. Jupiter goes retrograde in your house of endings, healing, and closure this month for the rest of this year, and this is helping you heal. You are making sense of the patterns and stories that have been playing out in your life and are moving on.
Your ruling planet has been retrograde since late August and goes direct on the 15th of this month. With this breath of fresh air coming into your life in mid-September and a Supermoon in your 11th house of community and friendship the week following, you will have moments of freedom, connection, and acceptance that are profound. Even though you are moving through some changes that are, at times, uncomfortable, you can clearly see the good you are creating in your life as well this month.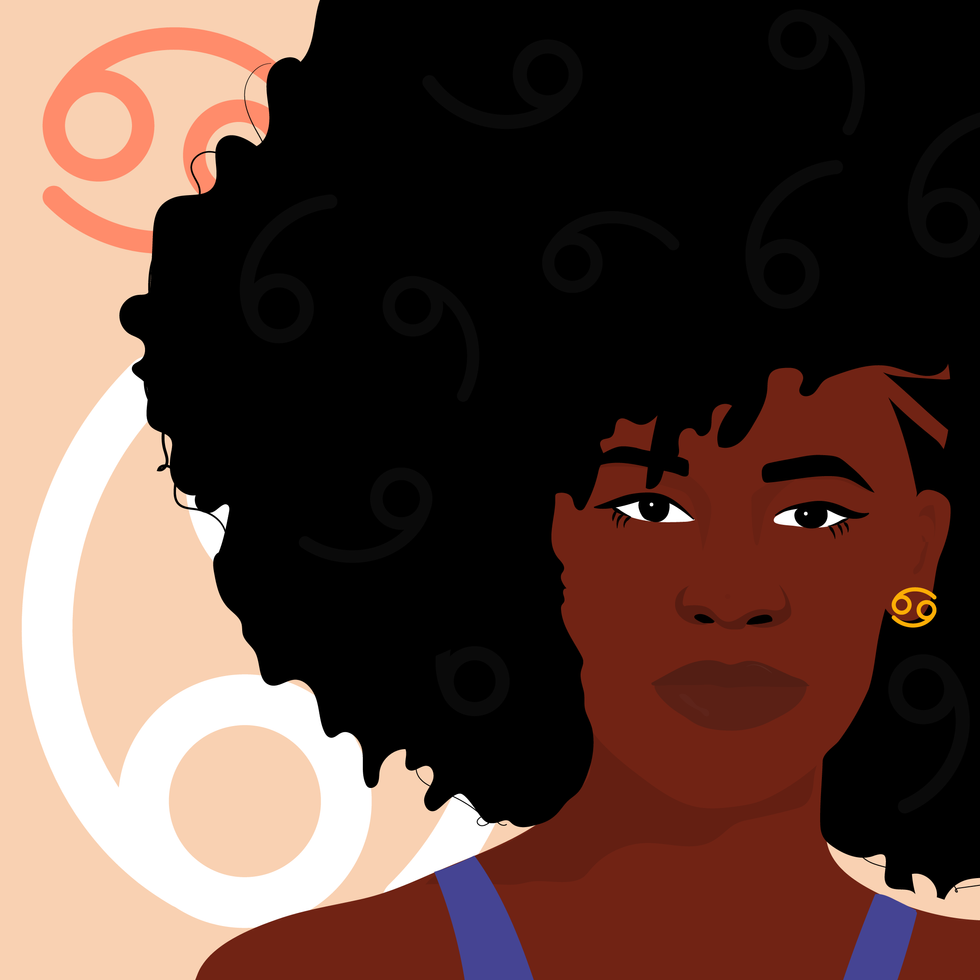 CancerKyra Jay for xoNecole
CANCER
September is a month of happiness for you, Cancer. The Sun is shining, and you are elated with its beams shining on you. This is an inspiring month and a time when you are seeing the happy outcomes you have been wishing for. You deserve to feel good, to feel healthy, and to be in your power, and this month is reminding you of that. The New Moon, happening on September 14th, is a new beginning for you in regards to open communication, and you are liking what you are hearing this month.
Moving further into September, the energy shifts as the Full Moon occurs in your 4th house of home and family and helps you open your eyes to where you can gain more stability in life and where you can put more of your efforts. The key this month is to not let anyone steal your joy or your shine but to also give a helping hand and to use your newfound inspiration to help better the lives of others as well. Your life is expanding, and it's beautiful.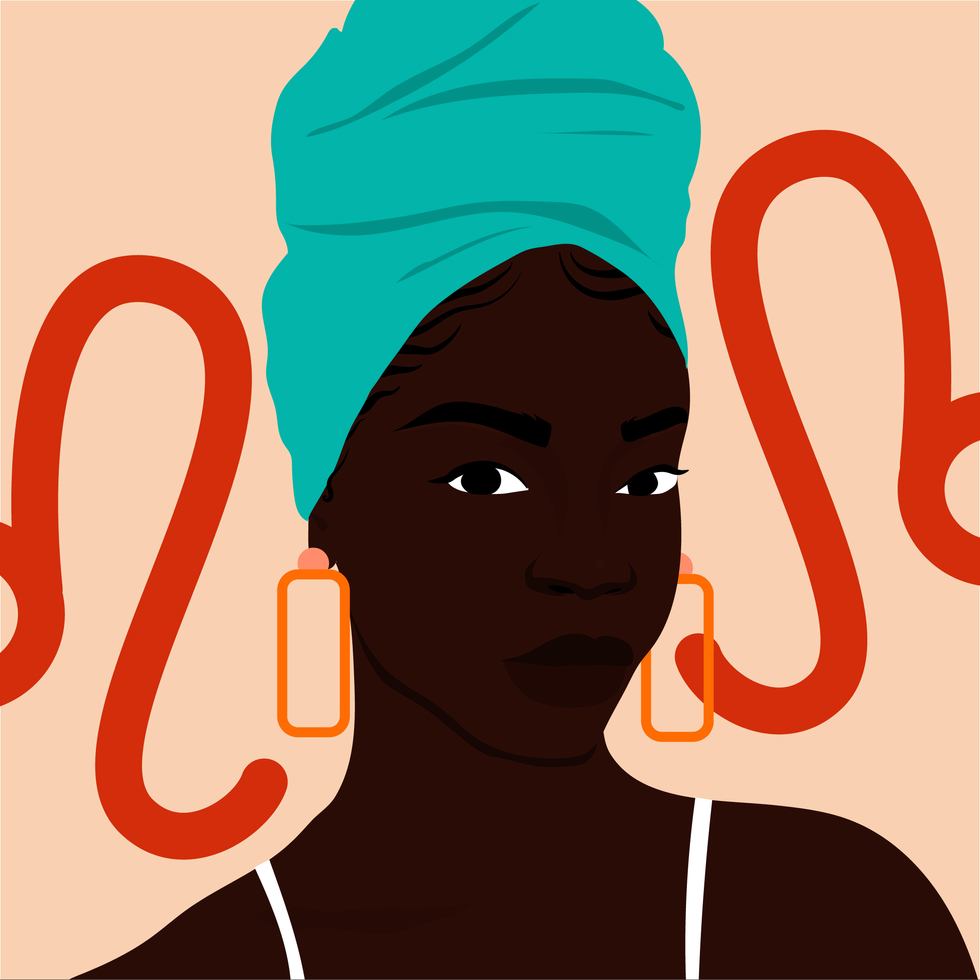 LeoKyra Jay for xoNecole
LEO
Your dreams are coming true, and it's time to act as if it's already so. Your belief systems are key this month, and your guidance is to focus on what you want and to believe and know that it's yours. You have come so far and are reaching some important achievements and milestones this month, Leo. The month begins with Venus in Leo finally moving out of retrograde and allowing you more room to breathe in self-love rather than the self-criticism that has been more prevalent as of late.
Mercury is retrograde in your 2nd house of income and finances until September 15th, and once Mercury goes direct, you are seeing yourself in a better position financially than when you started this retrograde in late August. You are learning more about the importance of valuing yourself and your dreams this month and are overall seeing the positive progress that has come from you just believing in yourself and your vision for your life.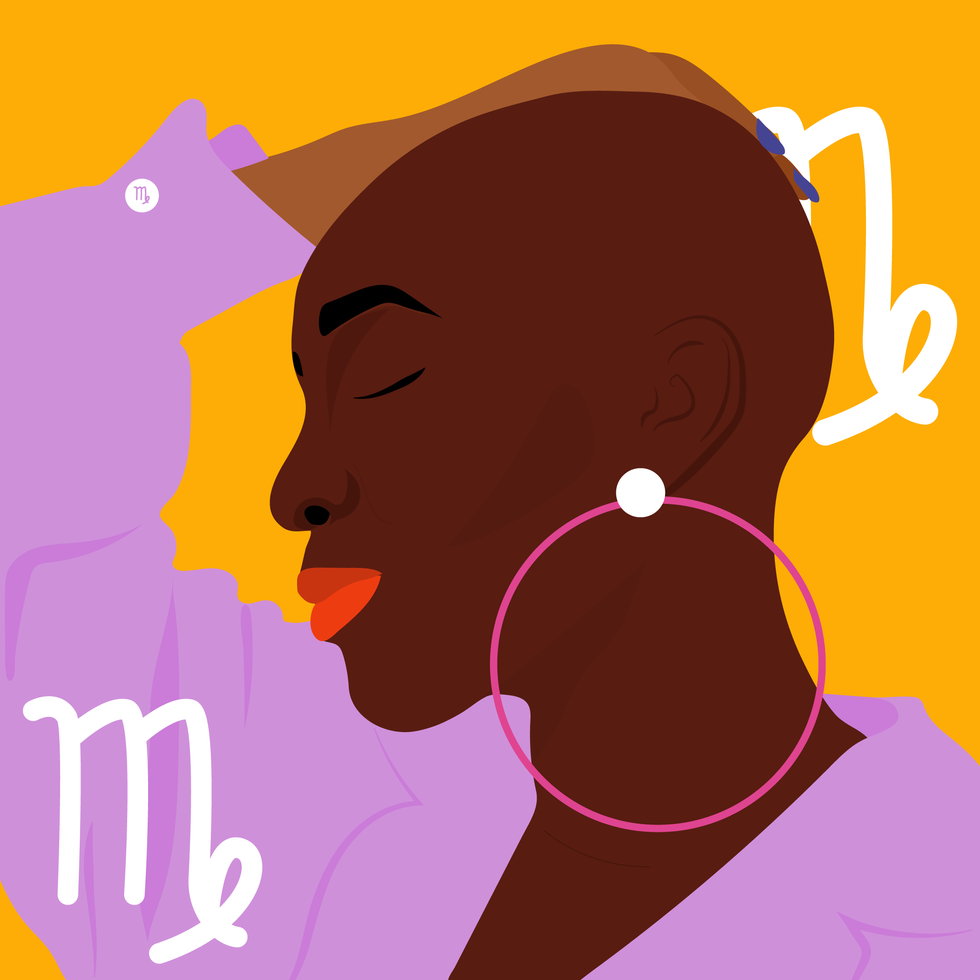 VirgoKyra Jay for xoNecole
VIRGO
Happy Birthday, Beautiful Virgo. The Sun is in your sign for most of September, and you are feeling the creativity, passion, and divinity in your life. New paths are opening up for you, and you are the perfect one to pave the way. You are inspiring others, shining your light, and creating experiences in your life that not only benefit you but those around you as well. The New Moon is in your sign this month on the 14th, and this further signifies the new beginning and magic you are personally bringing into your life this month.

September is a great time to manifest and focus on creating what works for you and what lights you up. With Mercury being retrograde in your sign for the past few weeks, you have had to deal with miscommunication, delays, and disagreements. Mercury goes direct on September 15th, and you are seeing things clearer than ever and communicating with more clarity and strength than before. Through the challenges you have been through, you have only come out of it stronger and more fierce.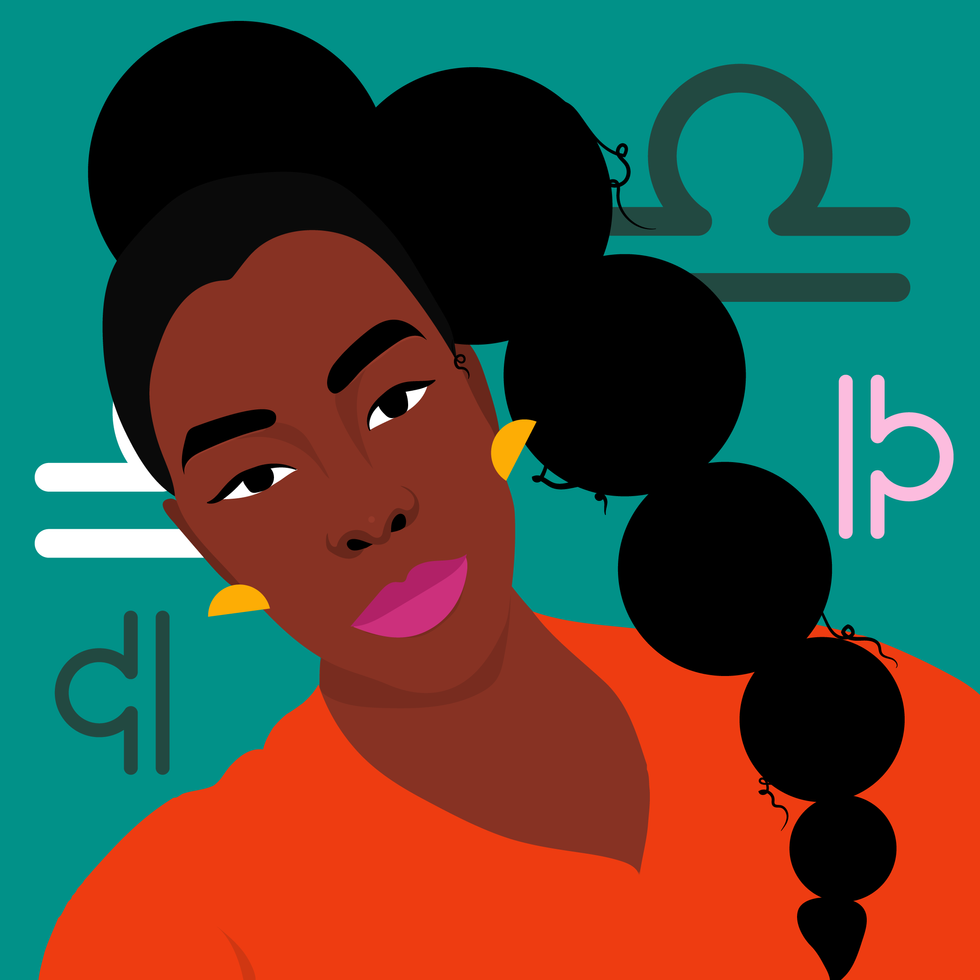 LibraKyra Jay for xoNecole
LIBRA
September is about protecting your energy and using your time wisely, Libra. You have figured out who and what you want in your life and what you don't- and there is no going back now. The more you can choose yourself, choose your values, and choose self-love, the greater impact the decisions you are making can have. The energy begins to move into your sign this month, and the focus turns on you, however, it's up to you what you do with it.
Libra Season officially begins on September 23rd this year, and you are done with moving mountains and are ready to enjoy the view at the top. You have shown yourself what is possible for you in life, and you have stood your ground on the things that are important to you. On September 29th, there is a Supermoon in your opposite sign, Aries, and you are coming full circle in love. What goes around comes around, and your good karma in love is coming around.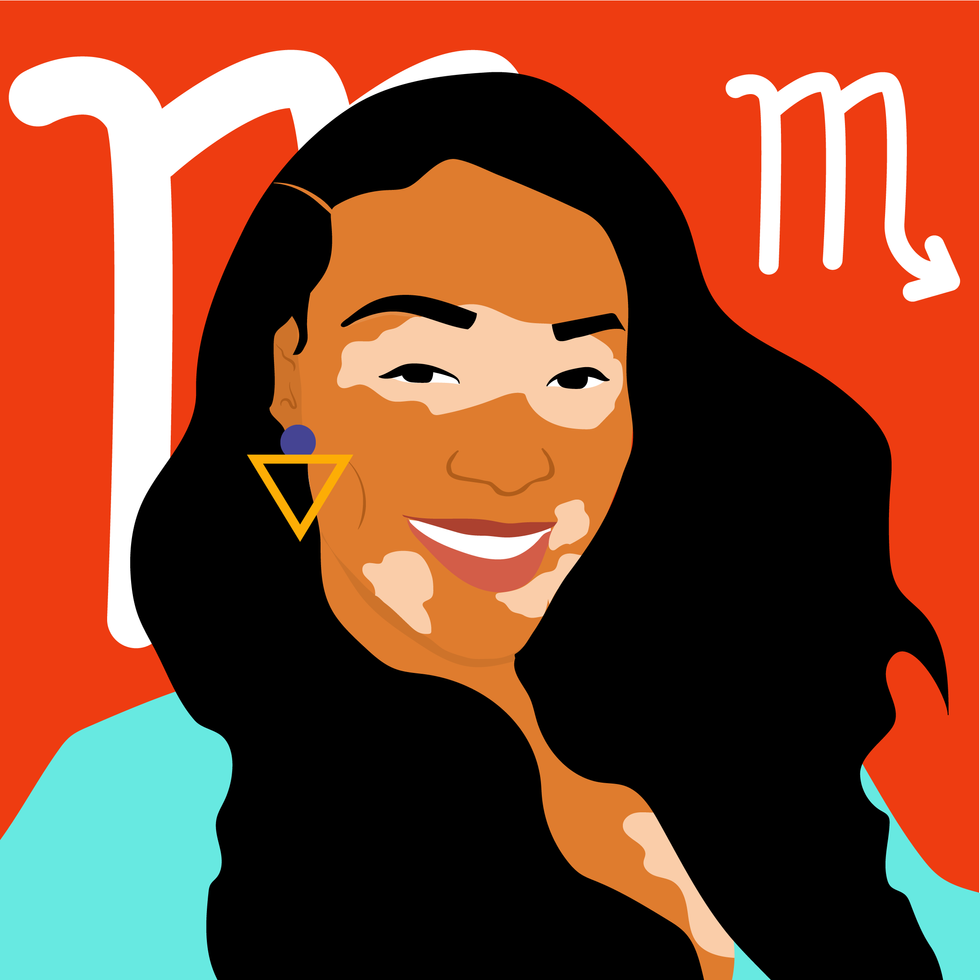 ScorpioKyra Jay for xoNecole
SCORPIO
September is a spiritual month for you, Scorpio. The month begins in Virgo Season, and you flow well with this earthly energy. You are focused on stabilizing your emotions and really understanding your thought processes and inner discoveries this month, and it's serving you well. Jupiter has been in your 7th house for the past few months, opening your eyes in love and blessing your relationships overall. This benevolent planet goes retrograde at the beginning of the month, and you may be feeling more tested over the next few months to see if you have done the work here.
The decisions you have made and the paths you have walked have all led you to where you are right now, and you are making sense of it all this month in a more vulnerable way. You are lighting your way forward, and the New Moon on the 14th is inspiring you to new heights. Manifestations are appearing, and you are recognizing your power as a creator. Before the month ends, there is a Supermoon in your 6th house of health, work, and routine, and you are taking care of business as the month ends.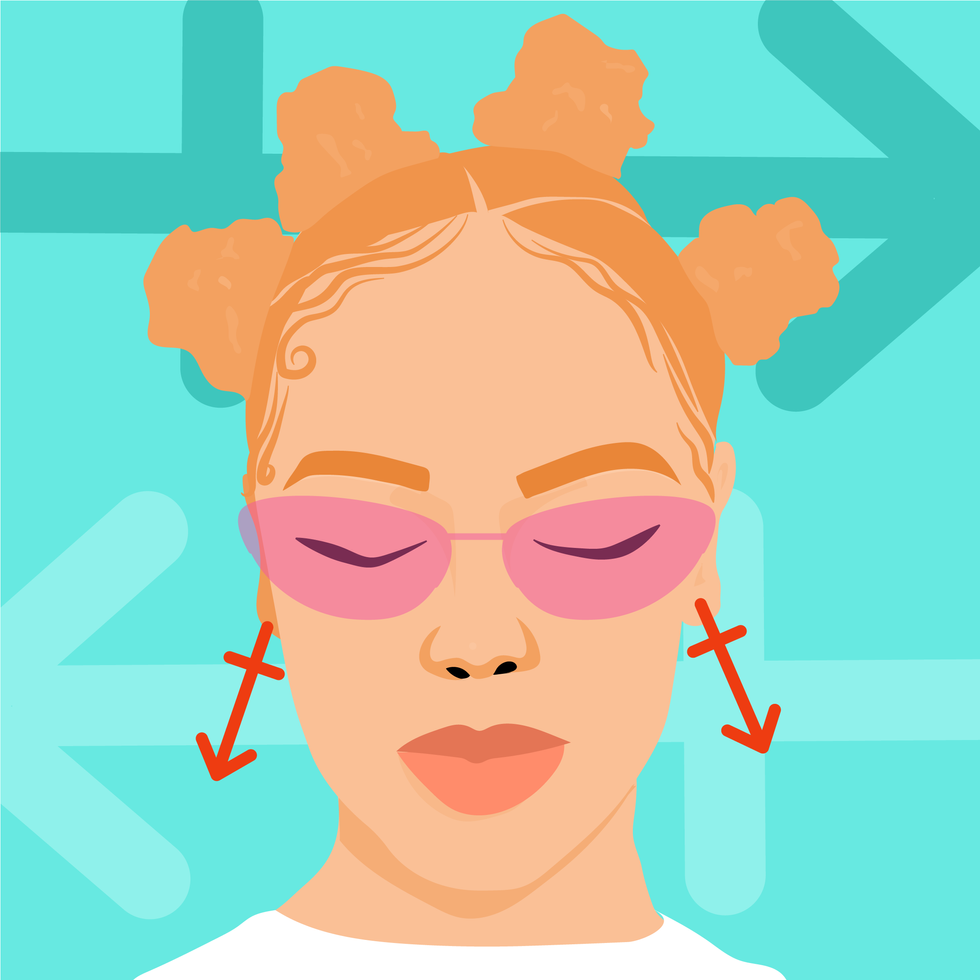 SagittariusKyra Jay for xoNecole
SAGITTARIUS
This month is all about working smarter, not harder, Sagittarius. The potential for overworking or overthinking is likely this month, and you are being guided to take things one step at a time. You haven't gotten to where you are now without your stamina and determination, and that energy isn't going away now. With the Sun in your 10th house of career for most of the month, you are thinking about the legacy you want to lead right now.
Your ruling planet, Jupiter, goes retrograde this month and will be moving in retrograde motion in an area of your chart having to do with your daily life and well-being. Taking care of your health, planning thoroughly, and leaving room for growth in your working life is what this time is all about. A Supermoon is happening on the 29th before the month ends, and you are ready to focus more on love, your happiness, and the romance that you are being inspired by in your life right now.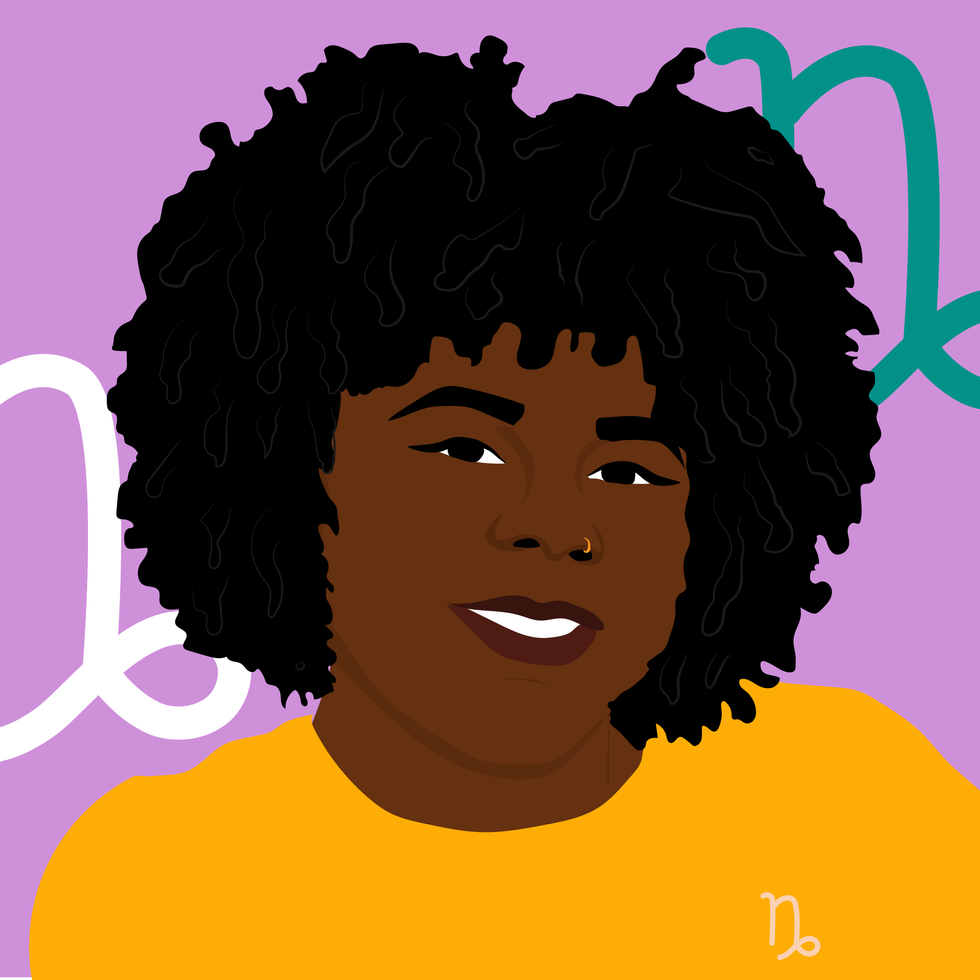 CapricornKyra Jay for xoNecole
CAPRICORN
Success is yours this month, Capricorn. This is a dynamic, powerful, and abundant month for you, and your efforts are being acknowledged. Something is shifting in your life in September, and you are truly feeling appreciated for who you are. You are inspired by the beauty you see in others, knowing this is a direct reflection of yourself, and you are claiming your blessings in September. Own your power, own your purpose.
The New Moon happening this month is occurring in fellow earth sign, Virgo, and it's creating a new sense of adventure in your life. You are not attracted to the norm right now and are ready to step out of the box, learn new things, and connect with people who support you. The Supermoon on September 29th will be closing a chapter in your life, and this chapter has to do with your home, family life, emotional well-being, and sense of security. This month is about balancing your home and personal life with your professional one and knowing there is a difference.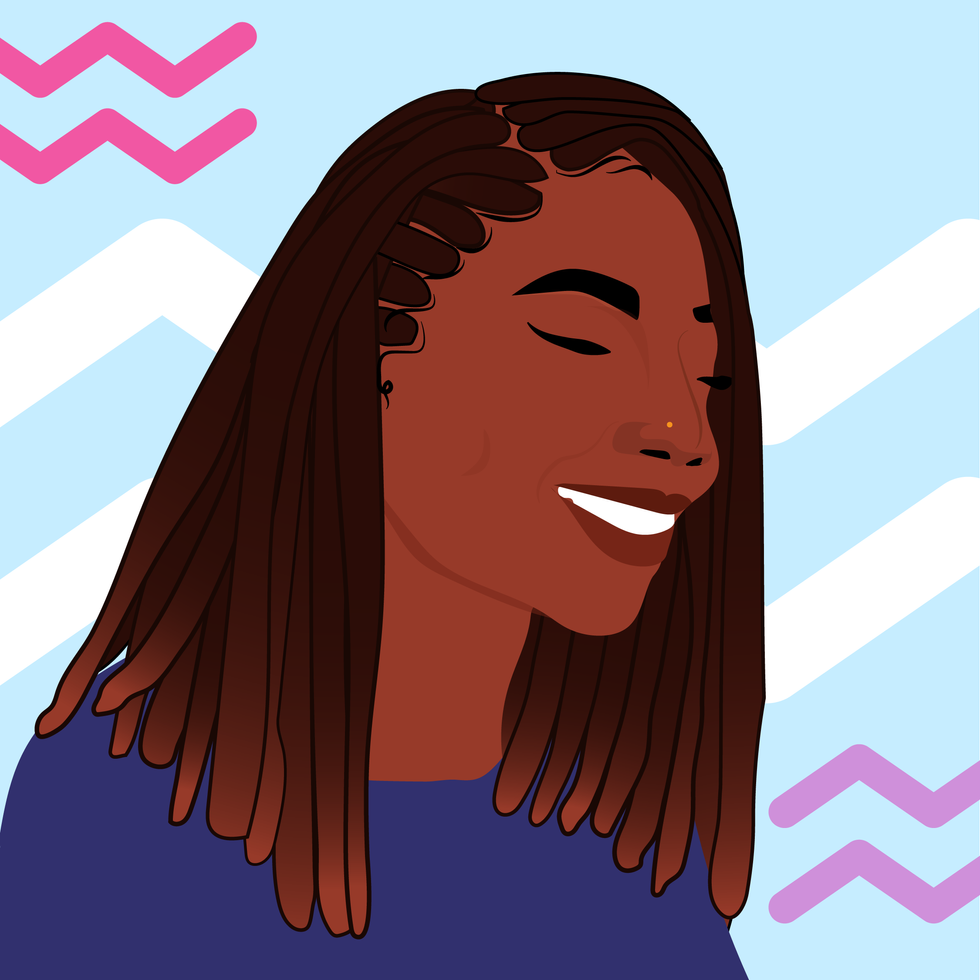 AquariusKyra Jay for xoNecole
AQUARIUS
September is all about patience, Aquarius. The work you have been putting in will show fruition, but more time and dedication may be needed this month. This is a good time to develop your skills and talents, expand your mind, and take intentional action on the things you are looking to grow in your life right now. With the Sun in your 8th house of commitment for most of the month, there is a lot on your plate, so remember to ask for help or support when you need it.
Mercury goes direct on the 15th in the same area the Sun currently is, your 8th house. With Mercury going direct mid-month, you are starting to see new developments, more ease, and greater balance in your close relationships. Intimacy feels like it's blooming into something beautiful in your life, and you have been moving through an emotional transformation. Before the month ends, there is a Supermoon in your house of communication, and you can expect a message from the universe at this time. Listen to the guidance that is coming through for you this month.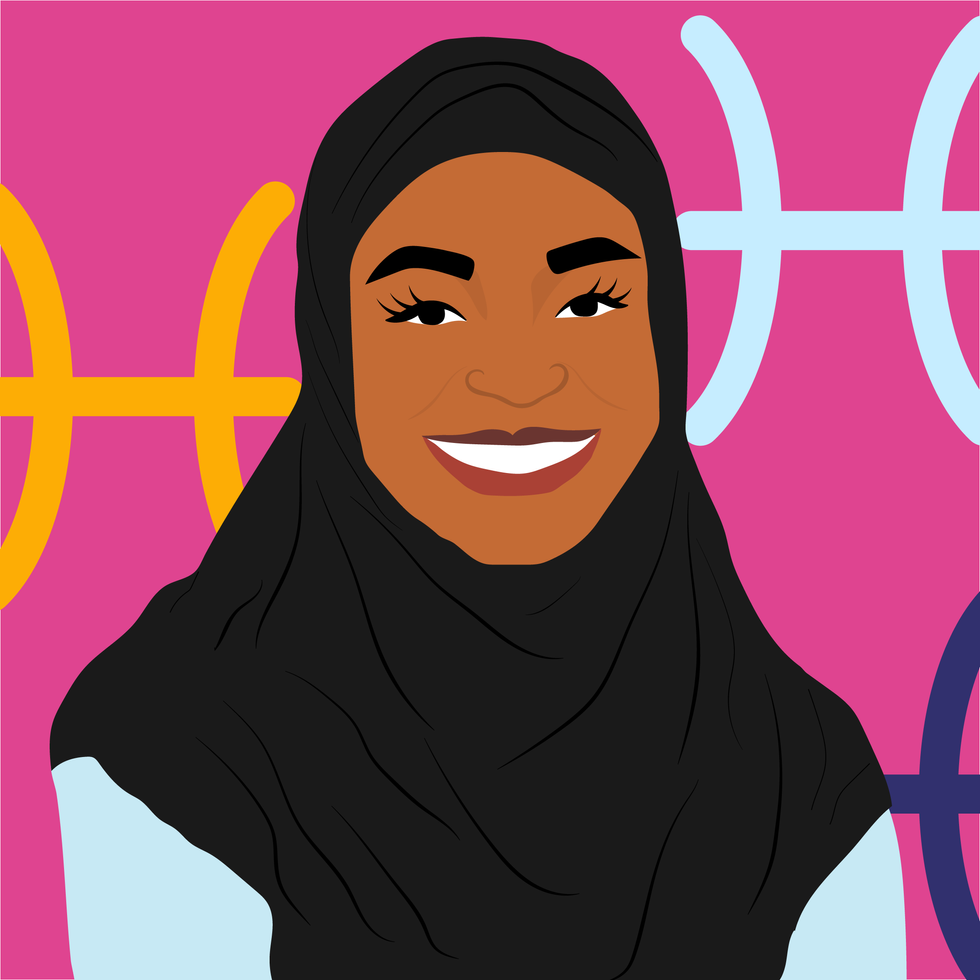 PiscesKyra Jay for xoNecole
PISCES
September is a month to take a step back, process, and gain some renewed energy before moving forward again, Pisces. Mercury is retrograde in your 7th house of love until mid-September, so for the first half of the month, you may be dealing with some communication challenges and a lack of understanding of the heart. Your love life is going through a change, but you need time to process and define what that is truly going to mean for you in the long run.
Jupiter, one of your ruling planets, is also going retrograde in September and will be moving retro in your house of communication until the end of this year. Jupiter overall will be helping you find your voice and encouraging you to take up space. Remember that sometimes being you is more important than being understood. There is a New Moon on September 14th, and this is a good time to set your intentions for where you want to see your love life and relationships head, where the support is in your life, and how you can grow with love.
Let's make things inbox official! Sign up for the xoNecole newsletter for daily love, wellness, career, and exclusive content delivered straight to your inbox.
Featured image by Kyra Jay for xoNecole
We have a rare occurrence happening at the end of August, and that is the Super Blue Moon in Pisces. This Full Moon is rare because it is a Full Moon, Supermoon, and Blue Moon all in one, and is the biggest Full Moon of the year. The phrase, "Once every Blue Moon," comes from this moon cycle, as it signifies the second Full Moon in one month, the first one being on August 1st in Aquarius.
What Is a Blue Moon?
Blue Moons are a symbol of spiritual and emotional renewal and a time when you gain the insight you have been looking for. A Blue Moon like this won't occur again until 2032, so this is the time to do the inner work and experience a true refresh in your life.
Nourish your world, let go of what doesn't serve, and reconnect to your dreams.
When is the Super Blue Moon of 2023?
The Super Blue Moon will be occurring on August 30th at 9:35 p.m. EST. Because the Super Blue Moon occurs in the water sign Pisces, this time will be an emotional one for the collective. Full Moons in general, are more focused on acceptance, letting go, and bringing attention to the gratitude in your life. This Super Blue Moon is awakening the heart and transforming what happens moving forward. With the Sun and Mercury retrograde currently in Virgo, opposite of where the Super Moon and Saturn will be, we are being asked to find our balance between what's working and what hasn't been and to create more space for emotional blessings and stability to enter.
This is a good time to declutter, open the heart, focus on gratitude, and be more vulnerable with others. Light a candle, be near a body of water, create art, and do the things that bring you closer to the universe.
There is strength in your emotions if you honor them rather than let them overwhelm you, and this Super Blue Moon is a rite of passage to the next phase of your dreams. With Mercury and Venus both in retrograde right now, things aren't as clear as we'd like them to be; this Supermoon is a helping hand and the insight that makes all the difference. Don't get discouraged. Move on to better.
Read below to see how this Super Blue Moon will be affecting you. Look at your sun and rising sign for deeper insight.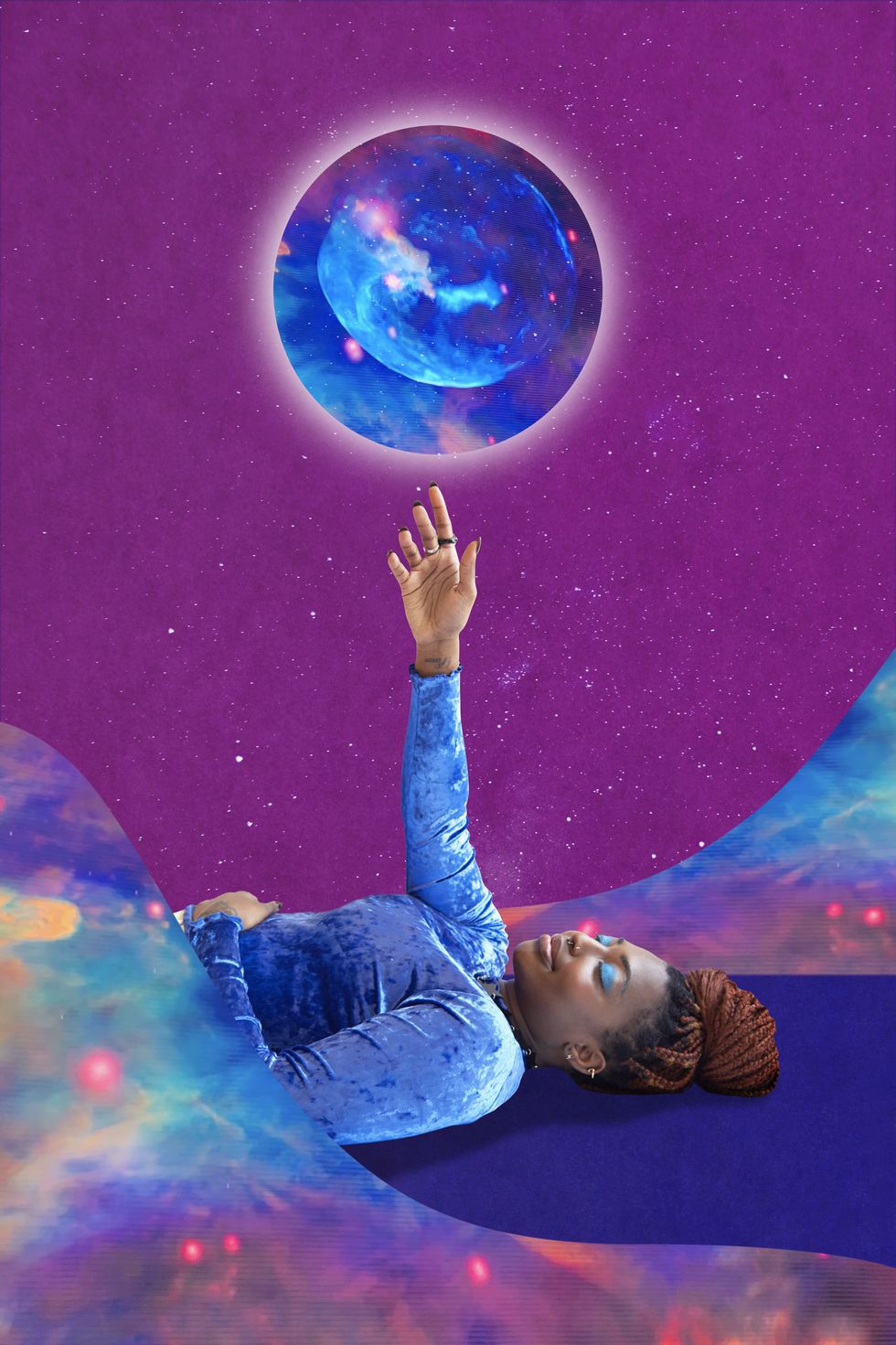 We Are/Getty Images
What the Blue Super Moon of 2023 Has in Store for Your Sign
ARIES
This Super Blue Moon for you, Aries, is a time to slow down. The Supermoon will be occurring at the very bottom of your chart, giving you the space needed to experience an emotional renewal. You are doing a lot of contemplating, and you are opening your eyes to the past, present, and future and how they are all intertwining for you now. Own your voice, and trust your intuition. You do not have to hide your truth for the comfort of anyone else, and you are free to communicate, honor your peace of mind, and create boundaries where needed.
TAURUS
Life comes full circle for you during this Blue Moon, Taurus. This Blue Moon is a chance for you to take a look around and to accept and process the joy and inner discovery you have found as of late. There is emotional fulfillment, support, and friendship in your life, and you are getting the opportunity to see that all a little clearer right now. Jupiter, the planet of blessings and expansion, has been in your sign since May and goes retrograde a few days after the Supermoon. Take this time to let things come together once and for all before you have to take a few steps back again.
GEMINI
You are moving through a time of transformation this Supermoon, Gemini. Things are changing, and your guidance for this time is to flow with them rather than to fight this change. Know that what is falling apart for you right now is showing the cracks that need to be mended in your life so that you can walk on more solid ground and loving foundations. Career and professional life are experiencing some shake-ups, and it's time to let go of one dream to build a new one that feels more freeing and fulfilling for you now.
CANCER
This Supermoon is happening in a fellow water sign, giving you an extra boost of magic and positive energy in your life. This time for you is about finding your balance between the adventures you want to go on and the newfound stability and safety in your life, Cancer. Know that you can do both and have it all and that sometimes the big adventure is doing something fun in the environments you are comfortable in, with the people you are comfortable with. Inspiration is high for you right now, and you have the power to decide what you do with it.
LEO
You are moving on to bigger and better things, Leo. This Super Blue Moon is an emotionally heightened time for you and one where you are looking at the commitments, intimacy, and vulnerability in your life. Your emotions are transforming, and you are going through a rebirth. Overall, this Full Moon for you is about moving forward and away from what's been holding you back from living your truth and honoring your happiness. Notice what partnerships enlighten and inspire you and which ones leave you feeling more drained. Know that there is love on the other side of the fear you are walking away from right now.
VIRGO
This Super Blue Moon is all about aligning with harmony, Virgo. You are receiving the blessings, love, and peace that you have been looking for, and there is a good balance in your life this Full Moon. With the Sun currently in your sign and the Moon in your opposite sign, Pisces, relationship matters are becoming clearer to you now, and the work that you have been putting in is coming full circle for you. Honor what's leaving your life and what is coming in, and notice how everything works out for your highest good, even when you are least expecting it.
LIBRA
Honor your divine intuition, and make the decisions that resonate with your heart, Libra. You are letting go of the past and recognizing that what you are letting go of is being replaced with something better. This Super Moon for you is about taking care of your health and well-being, taking care of your responsibilities, and supporting yourself regardless of who is by your side. You have the power to move forward, and you are divinely protected as you do. Listen to your heart and your mind, and notice the gift you are in this life, Libra.
SCORPIO
This Supermoon is a chance to let go of any heaviness you have been carrying in your life, Scorpio. You are getting an opportunity to regroup and lighten your load so that you can move forward with less emotional baggage than before. You are nearing the end of an important cycle in your life, and this Super Moon for you is a time of closure, culmination, and moving into your happiness. Get creative with where life is headed, take note of the spark you have found, and trust that the paths you are paving in your life right now will show fruition for you in the future.
SAGITTARIUS
This Super Blue Moon, for you, is about trusting the divine timing of your life and where things stand right now, Sagittarius. There can be some impatience you are feeling in your life around the time of the Full Moon, and you are being asked to trust that everything is unfolding exactly how it is meant to, in the timing it is meant to as well. A little bit more faith in the universe is required now as you wait for more answers to come and for the path to clear. Focus on the healing you can do now and on gaining a renewed perspective.
CAPRICORN
Your strength is needed during this Supermoon, Capricorn. Important revelations are coming in, but there could be some harsh reality checks you are experiencing in the process. Give yourself the time and space to connect to your heart and the duality that is showing in your life, and know that magic will come from this. Communication is key right now as you dive deeper into what is really going on in your mind, body, and soul. Use your inner compass to move you forward, and stand your ground when it comes to what matters to you most.
AQUARIUS
It's time to invest in yourself, Aquarius. This Super Blue Moon is highlighting where you have been feeling stuck and what limitations you may be putting on yourself both consciously and unconsciously. The energy that is flowing through your life now is helping you to create breakthroughs by recognizing some of the mirrors of the life experiences you have been through recently. By getting to the bottom of things, honoring your self-worth, and planning accordingly, you can unleash your true potential. Financial matters are more pressing now, but you have the power within you to turn this into a blessing.
PISCES
The rarest Full Moon of 2023 is in your sign, and this is fitting for the rare type of energy you are, Pisces. This Super Blue Moon is a time of your blessings falling down on your lap and when you can finally take a deep breath of relief. Life is coming full circle, and you are loving what you are seeing right now. Write down lists of gratitude, congratulate yourself for how far you have come, and look in the mirror with more appreciation. The spotlight is on you right now, and you are free to be who you are or who you want to be.
This is a self-fulfilling and abundant time for you, Pisces. You are worth it.
Let's make things inbox official! Sign up for the xoNecole newsletter for daily love, wellness, career, and exclusive content delivered straight to your inbox.
Featured image by Getty Images
Virgos are a sign of the mind. So, when you are looking at the love life and compatibility of a Virgo, you must start there. A Virgo's heart is in their head, and they try to make decisions in love that are practical, well-thought-out, and that make sense to them. They love just as deeply as any other sign, but they also know that keeping their head on their shoulders will keep them out of trouble.
A Virgo wants a partner who is going to make life less stressful for them, and that only adds positively to their life. They will not commit to just anyone, and Virgo intellectualizes everything.
Yes, everything, including their relationships. They are known for their high standards, but this energy is matched by the dedication, loyalty, and thoughtfulness they bring into their relationships. There is a lot of thought that goes into who Virgo forms relationships with, and if you have caught the eye of a Virgo, you should feel special because that is no small feat.
Virgo Compatibility and Best Matches for Love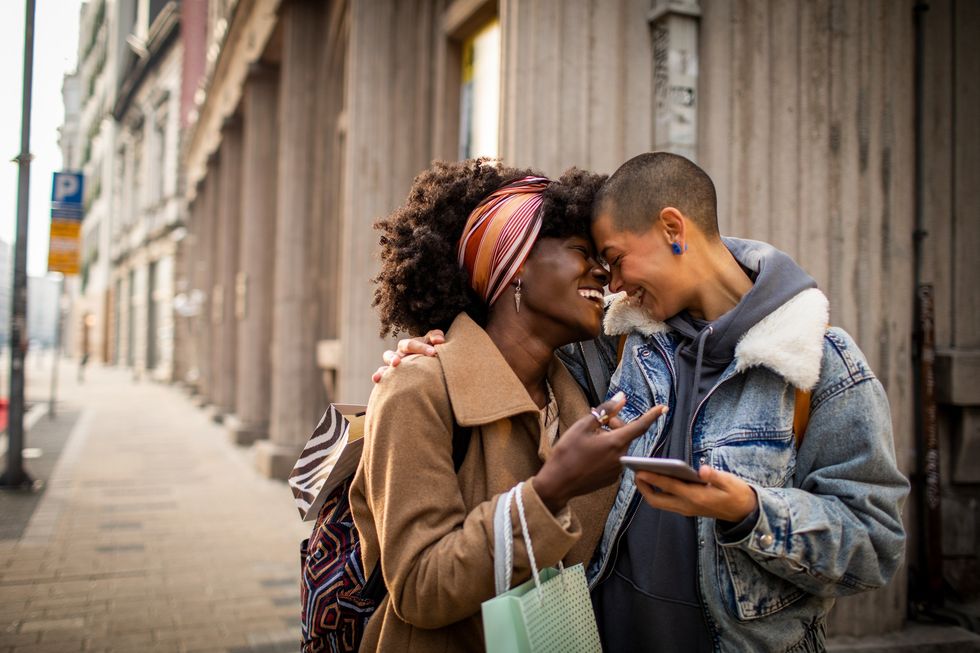 Getty Images
Virgo's compatibility is unique because, at the end of the day, Virgo is a mutable sign, and they are always shifting and changing themselves. They value certain traditions in relationships, but they are also more progressive in how they go about things and who they attract. Virgos are looking for a partner who is intelligent, inspiring, and stable. They are the type of people to easily get the ick, so if you are interested in a Virgo, make sure you have it together before approaching them.
Virgo doesn't have a hard time saying no, and they may have a lot of "no's" before they find their person.
Once Virgo is in love and finds their person, however, it's like a light has been sparked in them. A Virgo in a relationship brings out a whole different side of this earth sign, and when they feel safe enough to relax and just love, be and give, they are at their best.
Virgos are always there for their loved ones, they are smart, sexy, and they make great partners to have.
​VIRGO + ARIES
Virgo and Aries are attracted to each other almost immediately. There is a fun, childlike wonder they both have when they are together, and they have a lot of insight to bring to the relationship. However, these two are often challenging each other as well. Aries wants to break down Virgo's walls but may do so in a way that turns Virgo off. Virgo wants to keep up with Aries' energy levels and free-spirit nature, but Aries may find Virgo too wishy-washy to commit to.
Virgo and Aries see each other in very different ways than most others see them, and it's hard to tell if they are absolutely in love with each other or if they secretly despise each other. If they can learn to work together rather than divide, then this relationship can bring a lot of abundance to each other's lives.

​VIRGO + TAURUS
Virgo and Taurus are a sweet couple. They are very enamored with each other, and they form a dedicated, loyal, and loving relationship. Virgo doesn't have to try hard to win the affection of Taurus. The Virgo senses that they are accepted and loved by Taurus just as they are, and this is beautiful for Virgo. Taurus feels Virgo is strong, hilarious, and loving. Taurus admires Virgo's loyalty and the effort they put into their life and their relationships and wants to form a bond here.
The great thing about earth/earth sign relationships is that they get to know each other better than most, and they feel safe in each other's presence. Their energy in the bedroom is magnetic, and they are often dancing in sync with each other. However, if a betrayal happens or trust is lost, this will be the detriment of the relationship in the long term.
​VIRGO + GEMINI
This is a curious, exciting, and intense relationship. Gemini inspires Virgo but can also deeply trigger this earth sign through impulsiveness and irrationality. Gemini and Virgo are both ruled by Mercury, the planet of the mind. There is open communication in this relationship which is the couple's strong point, but for Virgo, a lot of this tends to lead to overthinking. Gemini doesn't make sense to Virgo, and Virgo doesn't like when they can't make sense of something.
Gemini doesn't sense this from Virgo and just wants to have a conversation with the mind of someone who is so intriguing and unusual to them. Their openness mentally and in the bedroom are what fuels this relationship, but there may not be enough compatibility and stability here in the long run. The relationship between Virgo and Gemini is often better as a friendship or business relationship at the end of the day.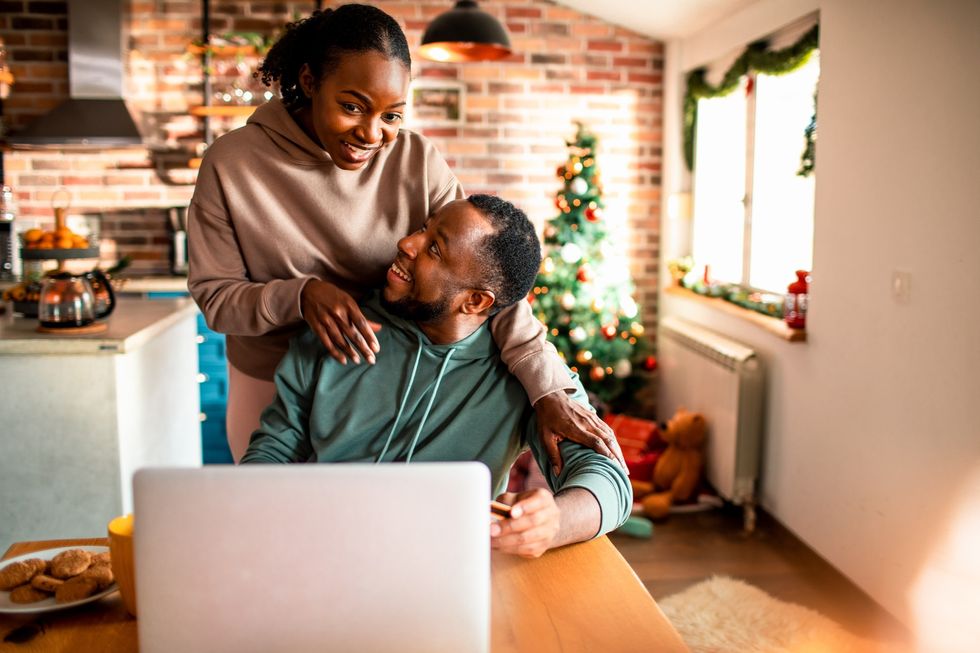 Getty Images
​VIRGO + CANCER
Virgo and Cancer form a loving and sweet relationship. Cancer is instantly intrigued by Virgo and finds them endearing. Virgo can sense Cancer's attraction toward them right away and want to learn more about this mysterious water sign. Virgo is interested in Cancer's emotional world and learns a lot from Cancer about their own emotions. Although Cancer's heart may feel too overpowering for Virgo's rational mind and Virgo too analytical for Cancer's openness, this usually isn't a dealbreaker for them.
This is a relationship that is in it for the long term, and it often just works. What they both provide or want to provide in the relationship fits with one another, and this is a relationship that continues to get better with time. They are both best friends and lovers, and if they live together, their home would be clean, safe, and comfortable.
​VIRGO + LEO
This is a passionate, rejuvenating relationship. Virgo and Leo are royalty, and when they come together, they exude this type of regalness and empowerment. They are both highly self-aware individuals, and where Leo expands energy, Virgo creates it. Virgo loves to be needed and valued, and Leo wants to be admired and adored. Virgo feels purposeful in this relationship as their attention to detail, dedication, and genuine acts of service are all acknowledged by Leo.
Leo feels like they are truly being seen in this relationship, as they feel Virgo's keen eye and attentive love.
The only downfall of this connection is that Leo needs to lead, and Virgo doesn't choose between leading or following but absolutely doesn't prefer the latter. Virgo isn't as submissive as Leo may assume at first, and perspectives and egos can clash here. If these two are looking for a power couple in life, however, this could definitely be it.
​VIRGO + VIRGO
Virgo and Virgo are an odd yet beautiful couple. Virgos are one of the only signs who respect their own sign but aren't necessarily attracted to the energy as well. No two Virgos are exactly alike, and although Virgos will see the similarities between each other, they will also feel like their own weaknesses are being highlighted in the process, and this is an uncomfortable mirror of a relationship.
Virgos love to make sense of things, yet are very hard to make sense of. In a relationship where both signs are mutable, it can be hard to stabilize the energy and grasp what is going on or commit. They will have funny banter and intellectual conversations and will tend to each other's needs but may feel like something is missing between the connection at the end of the day.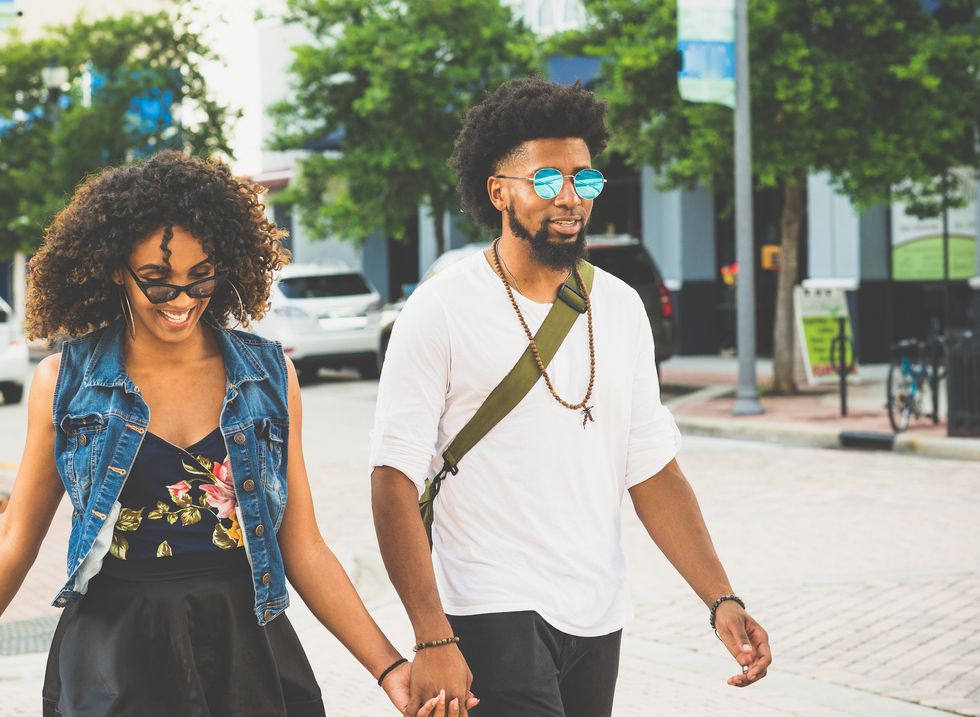 Getty Images
​VIRGO + LIBRA
Virgo and Libra don't seem fitting at first until you dive a little deeper. Virgo and Libra uniquely understand each other. Libra highlights Virgo's beauty and wants them to recognize more of their inner confidence and self-assurance. Virgo helps Libra think rationally and make decisions that benefit rather than create more drama. The problem, however, is that they may start to feel that they are stepping on each other's toes.
Neither sign is too confrontational, and this relationship can be filled with a lot of beating around the bush and passive-aggressiveness. When they're sweet together, they're sweet. When things aren't going well, they may go too low and hurt one another. This relationship has a lot of potential, but work will need to be done to make sure things don't end in heartbreak here.
​VIRGO + SCORPIO
Virgo and Scorpio are a match made in heaven, most of the time. No relationship is perfect, but it comes pretty close for both of them. They are both very intuitive, loving, and perceptive individuals, and they bring a lot of the same energy into the relationship. They have a genuine connection they don't have to fake or work too hard to obtain, and these two love to spend time together and be in each other's company.
Virgo and Scorpio are a lot alike, but they have enough differences to keep things exciting and help each other learn and grow as well.
The love between the two is felt right away, and you often see Virgo and Scorpio pairings in close family and friend relationships, as well as long-term romantic couples. There is a safeness felt in this relationship, and if they are both in a healthy, evolved stage in life, this relationship is like magic for both of them.
​VIRGO + SAGITTARIUS
This couple isn't one you see often, and when you do see it, you can tell how out-of-the-ordinary, yet so fitting, this relationship is. Think Beyoncé and Jay-Z; this is a great example of a Virgo and Sagittarius relationship. It works because Sagittarius opens up a new world to Virgo and brings out their fun side. They help Virgo not take things too seriously, and this is a couple who knows how to have fun together.
Sagittarius is inspired by Virgo as well. Being a philosophical sign, they admire Virgo's intellect and belief systems, seeing Virgo as someone who at times, is a little uptight but also respects their stature and the way they handle themselves. This isn't an easy, compatible relationship, but if they are willing to work together and learn about each other, it can work out.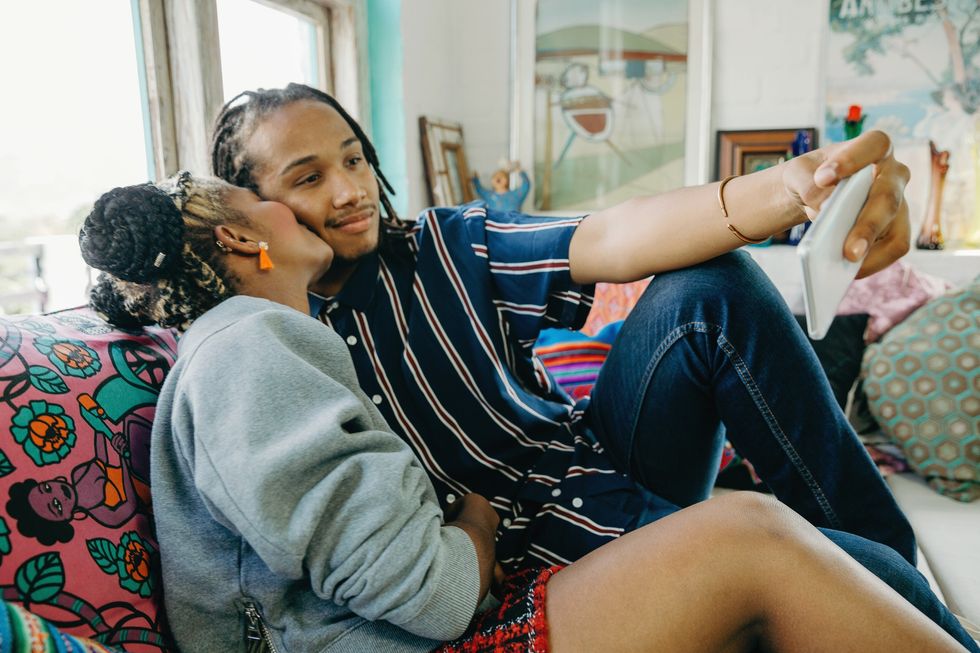 Getty Images
​VIRGO + CAPRICORN
Virgo and Capricorn are soulmates. This is a relationship where they naturally get each other, and they flow in sync with one another. There is a special bond between a Virgo and a Capricorn, and this bond usually lasts long term. Neither sign gives too much energy into things they don't think are going anywhere, and with each other, they give a lot. There is something to say about earth, and earth sign relationships, however, things can get stale or stagnant after a while.
The comfort they feel between each other is unforgettable, however, their similarities may be their downfall unless they aren't actively growing as individuals and in the relationship as well. All this relationship needs is some extra spice, fun times, and more emotional openness with each other, and it has all the chances of making it down the aisle if that is what they are both looking for.
VIRGO + AQUARIUS
Virgo and Aquarius have a mental connection more than anything. They get where each other is coming from, and with the high intellect they both have, this relationship is full of conversation, laughter, and friendship. Aquarius values a mental connection the most in their relationships, which is why they are often very intrigued with Virgos.
Virgo, however, tends to need more than Aquarius is willing to give emotionally.
Virgo needs alone time and handles emotions more rationally, as does an Aquarius, but Virgo is more sensitive to matters of the heart and does need more reassurance here. This pairing may be better off as friends unless they can bridge the gap between each other that is deeply felt.
​VIRGO + PISCES
Virgo and Pisces have a unique relationship full of magic, dreams, and also some tough lessons. They are sister signs, meaning these two are on the exact opposite sides of the zodiac wheel, and they have a special kind of relationship. They are basically everything the other is not. They go together like yin and yang, but they can also deeply trigger each other as well due to the opposition. The positives of this relationship are that they are both givers and they are intuitive of each other's needs.
Virgo and Pisces are both very selfless and compassionate in their relationships, and they give each other this type of understanding and attentiveness in love. There is something genuine about the connection between this pair that makes you believe in the impossible.
Let's make things inbox official! Sign up for the xoNecole newsletter for daily love, wellness, career, and exclusive content delivered straight to your inbox.
Featured image via Getty Images
The Virgo woman and Scorpio man are connected through the mind and the heart. These two signs are more alike than most, and they can feel that comfortability and connection with each other right away. This earth sign woman and water sign man align in a way to where they feel like they are one-half coming together as a whole, and they build a strong partnership together in life. This match is one of the best for both of them, and these two are genuine soulmates who are ride-or-die for each other.
Scorpio Man and Virgo Woman Love Compatibility
Featured image by