I like dates. That's why I try and write about them as much as possible (check out "15 Date Ideas Based On Your Love Language", "10 Romantic Dates You Can Go On (In Your Own Home)" and "When's The Last Time You And Your Man Had A 'Sex Date'?"). Here's the tripped out thing, though—when I talk to single women about dating and their expectations, it's kind of amazing—and by "amazing", I mean unfortunate—how few have a real standard to go on. What I mean by that is, how few seem to even get what qualifies as a real date (or they seem to manipulate the basis for dating which is another article altogether).
While I do think that there are different levels and even purposes to dating (for instance, even though I think married couples should date as well, their reason for doing so is a bit different than someone who is on their fourth or fifth date with someone new), a good date is something we all are deserving of. And if you're single and not in an exclusive long-term situation—which is who I am writing this particular piece for—you definitely should have some clear expectations of what a real date entails.
Yes, this is all my personal opinion and I'm certainly open to your own hot takes in the comment session. Still, I think that if you take even half of these into consideration the next time you decide to go out with someone, you'll be able to return home feeling confident that a date is exactly what you experienced. Ready to see what's on my list?
1. There's a Plan in Place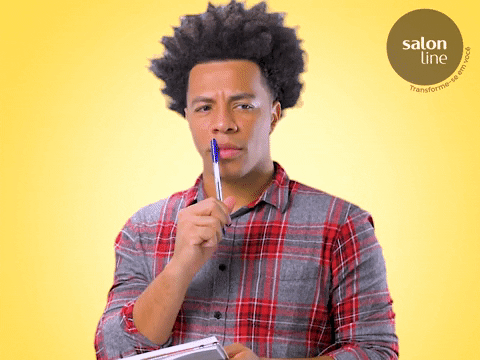 If there is no other takeaway from this particular article, please keep this one in your psyche for the rest of your dating life. When two people are on a date, the date should come as the result of some sort of plan. Am I saying that there can't be spontaneous moments between two people that are wonderful, memorable and quality time-filled? Of course, there can be. Yet when someone wants to spend precious time with another individual, it's my personal opinion that some forethought should be put into that, especially during the beginning stages of a relationship.
Otherwise, it kinda comes off as, "I mean, I didn't really have anything better to do. Meet me at the [insert name here] restaurant real quick." We make plans for work. We make plans for the weekend. We make plans to hang with our homies. So, hell yeah, a date should also have a plan. Otherwise, it's more like a random get together or hangout. Which again, is cool. It's not a real date—in the traditional sense—qualifier, though.
2. You're Not in Either Person's Home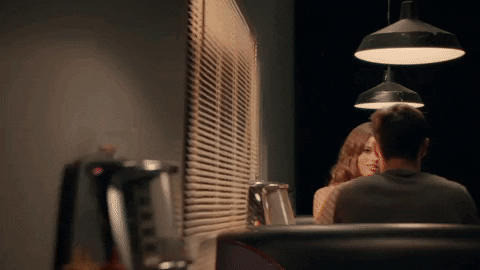 I've had dates in my house. I've experienced dates at a man's place. You know what, though? Neither happened during the first several weeks of dating. And while some a couple of months might seem like for-e-ver to some of y'all, it really isn't if you're someone who is intentional about honoring your personal space and the kind of energy that comes into it. While I'm all about cooking a meal in my kitchen for that special boo thang, you don't get to "boo status" during the first three dates.
Besides, although I semi-loathe the Lifetime channel, I've seen enough of its movies to not want to end up in someone's closet for three weeks because I went to their house before I knew their character well enough to know what they're capable of. Another point? Many of my male friends have told me that a man who is quick to want to bring you home is someone who is less interested in what is happening from the neck up, if you know what I mean.
Bottom line, house space should be seen as a great privilege more than a mere convenience. Don't be so quick to let someone in yours until they have earned the "honor" of being able to do so.
3. Money Is Spent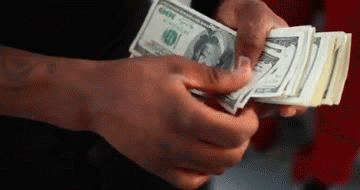 I listen to a lot of podcasts, so I can't remember which one I heard a particular phrase on. All I know is, when I did, it tripped me right on out. Someone said that there's an epidemic of women who ONLY go on dates in order to get a free meal. They are not interested in the guy. They don't plan on seeing him more than once. Yet if they can get a man to take them to some place they've always wanted to go, they will "sacrifice" their time and go because it's not on their time. What these kinds of "dates" are called are "foodie calls". While that is hilarious to me, it also causes me to roll my eyes in disappointment because that's a form of using someone and if you don't want to be used, you shouldn't create your own karma in that way. So, when I say that money should be spent, I am not cosigning on using a man. Not at all.
This point pretty much connects to the last one that I just made. And really, when you stop to think about it, the point before that one too. Here's why—I'm not sure how much planning you can do, outside of your home, without spending a single dime. Even if the date is an outdoor picnic, you've probably got to pick up some ice for a cooler, some fresh flowers or something. My main point here is a date should be seen as an investment and oftentimes, when we think of investing, money is the first thing that comes to mind. The amount is irrelevant. How it was spent into creating a memorable date, though? That very much is a valid point.
4. Chivalry's Displayed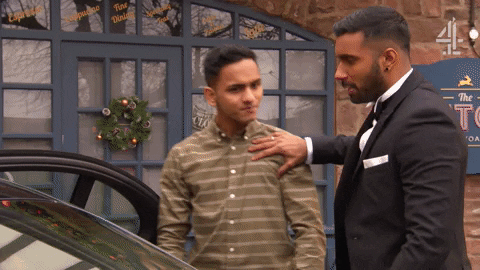 If ever there was a subject that causes me to chuckle at how double standards tend to play out between men and women, it's chivalry. The reason why I say that is because, some of the main women who say that "chivalry is dead" are also the ones who claim that they want patriarchy, in all of its forms, to go away. Umm, you do know that chivalry is birthed out of patriarchy, right?
Although patriarchy has been taken to disturbing extremes, at the end of the day, it's about male leadership/authority and if you want a man to ask you out, open doors, pay for meals…someday propose—that's him leading. I hope it goes without saying that pretty much anything that's taken to the extreme is going to prove to be problematic AF. Still, to say that you hate "all things patriarchy", you're basically saying that you want chivalry to go out of the door along with it. Perhaps as collateral damage yet out nonetheless. Just something to think about.
As a complementarian myself (a belief that men and women have equal value with different purposes that complement one another), I am all about some good ole' chivalry. When a man is naturally a gentleman, it reveals a lot about how he's been raised, how he thinks a woman should be treated and how he will provide for and protect her should things go to another level in the future. And since, to me, dates are a lot like a job interview—not in the sense of interrogating people (please don't do that) but in the sense of really seeing if you're a good fit—chivalry should show up. If it's a real date, that is.
5. Meaningful Conversation Is Had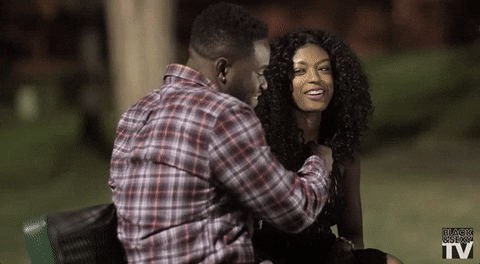 Technically, dinner and a movie are a date. It's not my favorite thing on the planet because it's super predictable and something that I like to see show up on a date is creativity. Another reason why it's not my favorite thing—especially during the first 3-5 dates—is oftentimes restaurants are loud (either because of the other people or the music) and you definitely can't bond in a movie theater over all of the noise on the screen.
So, unless the date is gonna consist of eating outside on a porch or taking a long walk after a film, encourage your dates to be elsewhere—at least for a little while. The main reason why is because, more than anything, what should be transpiring on a date, is open and honest communication. You need to be able to look at each other, make eye contact and feel comfortable asking and answering questions. A date that's designed to cultivate good communication is definitely something that qualifies as a real date in my book.
6. Distractions Are Removed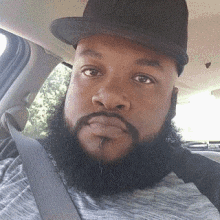 I don't know why in the world folks would go on a date and keep their phone on (unless you have kids or are on-call) or they would go on a date that has televisions everywhere or music that is booming. OK, so what about a concert? Is that a real date? It is. Especially if someone takes you to hear a favorite artist or something. Again, because of things that we've already discussed, it shouldn't be the "end all" of that date, though. Either some quiet time needs to happen prior to walking in or after walking out. Bottom line with this point is a real date is when both people are all about the other person. The focus is on them and solely them. If one or both of you are all over the place when it comes to where you're placing your attention, what are you on the date for in the first place?
7. Sex Isn't Involved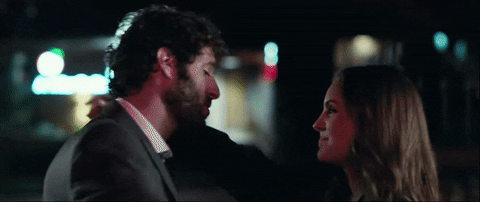 I know. Some folks have sex on first dates. Noted. Remember, this article isn't about sex; it's about what constitutes as a real date and I can't tell you how many people I've talked to, over the course of my lifetime, who aren't sure if they've ever been on an actual date because so many of their experiences have consisted of some variation of "Netflix and Chill". Ugh. That's why Jeremih's "Birthday Sex" kinda irks me. Floating on your waterbed is my birthday present? No sir. Don't even try it (LOL).
Sex is great. Full stop. Still, when you're in the beginning stages of a relationship, to call that a "date" is kind of a lazy approach. And don't even get me started on how it can muddle your thinking because far too many of us have fallen victim to confusing good sex with a great relationship (check out "Don't Mistake A Great Sex Partner For A Great Life Partner").
If anything, sex should culminate a date not be something that constitutes being one—and even then, not all of the time. Shoot, even when you go on sex dates, there should be some effort put into it (a hotel room, rose petals on the bed and floor, etc.). Anyway, if this has you totally thrown because you can't remember the last time you were swept off of your feet without there being a bed beneath you, I'm glad you're reading this. Require some non-sex dates. You're worth it.
8. You Feel Special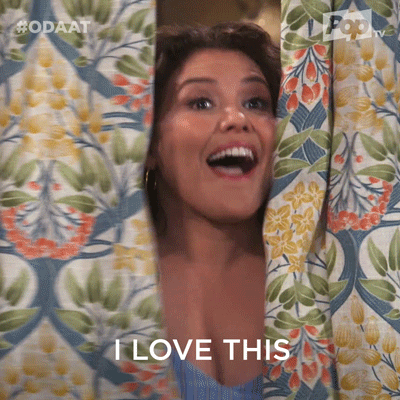 To be special is to be set apart. Synonyms for this word include exceptional, different, rare, unique and exclusive. Keeping this in mind, when you're done going on a date with someone and one of your friends hits you up and ask how it went, if something along the lines of these words doesn't come out of your mouth, I don't think it should count as a real date.
Again, it can't be emphasized enough that this isn't about how much money was spent. It's about you walking away and thinking, "Man, this guy really put some time, effort and energy into making sure that I believed him when he said that he wanted to spend some quality time with me." When it's a real date, it's special—exceptional, different, rare, unique and exclusive—because you are all of those things. And a special date is the only date you should be going on. Straight up.
Join our xoTribe, an exclusive community dedicated to YOU and your stories and all things xoNecole. Be a part of a growing community of women from all over the world who come together to uplift, inspire, and inform each other on all things related to the glow up.
Featured image by Getty Images

Keep reading...
Show less
At my lowest point, and I do mean that literally, I was on my stomach, laid out on the bathroom floor after I found out I was going to miscarry my first pregnancy with the man I loved. It was a double loss for me because not only was I grieving the loss of my unborn baby, I was also grieving my relationship with him. You see, he had ghosted me. Again. I had been through breakups before, but by all accounts, this one was the worst because now I felt the guilt and the shame of being smart enough, wise enough, and old enough to know better.
It was the ending of this same relationship that forever changed my life, for the better. I'd always heard the saying that there's a purpose for pain, but I couldn't have imagined at the time that this single occurrence would be the catalyst for me to accomplish a life-long dream of writing my first book, earning a Master's degree, and creating an exclusive community for breakup recovery and personal development.
I've had some bittersweet moments on my journey to love. And I've come to realize that sometimes what we think is love is actually a lesson. Here are 25 lessons that my failed relationships have taught me.
1. No matter how bad it hurts, you will live through it. You already have.
Chances are, this wasn't the first heartbreak you've endured and it probably won't be the last.
2. Sometimes the people we want don't deserve us.
It's a hard pill to swallow, but a necessary truth to accept.
3. I don't want a boyfriend. I want a partner. 
An active partner. An equal partner. A business partner. A prayer partner. A life partner.
4. I don't know if I'm ready for marriage, but I want a commitment. There is, however, a caveat...
I'm also afraid of commitment, but I'm working on that.
5. Heartache comes in different forms. 
Like Lauren London, I've lost a partner to gun violence. Like Chrissy Teigen, I've lost a pregnancy. And probably, like you I've lost friends, family members, and this year, I lost my 16-year old Yorkie. I wish I could tell you the "right" way to get over the loss, but the truth is there is no right (or wrong) way to grieve.
It's hard. Sometimes it's so dark you can't even see the light at the end of the tunnel and the only thing you can do is feel your way through it. But I promise you, if you can get to the other side of the pain, love will be there waiting for you.
6. If he's really into you, you'll know. 
And so will everyone else. You are too phenomenal to be regarded in any way that feels lukewarm.
7. Going forward, I don't want any kind of relationship where I have to question what we're doing.
If you have to question what you are, red flag.
8. Sometimes we're so caught up in WHO we want that we forget WHAT we want. 
There's a difference, you know.
9. It's OK to cry. 
This may sound weird, but when you do give yourself time to cry, I suggest giving yourself a cut-off. When time is up, it's time to get back up and move forward.
10. Despite feeling like you're going to die without them, every day your ex goes without calling you proves that you really can live without them.
And along with that, every day gets easier.
11. One thing about them tables...oh baby, they turn.
Facts.
12. The way a person communicates with you is indicative of how they feel about you. 
I said what I said.
13. Don't be confused by mixed signals from a person. 
Indecision is still a decision.
14. I wasn't really in love with him. I was in love with what I thought it meant to be with him. 
Sometimes, our partners are a reflection of something we lack. In my last relationship, for example, he was an extrovert, the complete opposite of me, but that was what I loved about him. He was like a magnet, attracting people from everywhere, whereas I prefer to be invisible, most days, yet, he saw me.
When we were together, I always felt like people were paying attention to him but he was very always focused to me. It was as if all those people loved him and he loved me, and that validated me in some way. He could have had any woman he wanted and he wanted me… at least that's what I thought.
15. Don't ever blame the other woman. 
Like you, her loyalty was with him so the other woman owes you nothing. He does.
16. Men love familiarity so if it seems like he went out and got a woman just like you, he probably did. 
Believe it or not, if you had the chance to get to know her, you'd probably realize that the two of you have more than just his penis in common, and you could probably be friends.
17. You can not change a man. And men do not change for women. 
They change when they are ready.
18. Therapy after a breakup is money well spent. 
When I was going through my breakup, I searched for a place where I could vent without fear or judgment. At that time, I couldn't find one that offered the support I was looking for, so I created my own. Everyone needs a support system.
19. I learned that forgiveness doesn't require reconciliation but reconciliation requires forgiveness. 
Read that again.
20. If you're willing to settle for less, that's exactly what you'll get.
The saying is true, you get what you settle for.
21. Forgiveness isn't about letting someone off the hook. 
Forgiveness really means that you are holding them accountable for how they hurt you but releasing the memory of it so it no longer triggers you. Now that's what you call peace, baby. Getchu some.
23. You shouldn't be afraid to voice your opinions to your partner for any reason. 
If you're afraid that he won't respond the way you want him to or he won't respond at all, that may be a red flag.
24. Pain is our body's way of telling us something is wrong. If your relationship is causing you pain, then it may be time to reconsider some things. 
Contrary to popular belief, love doesn't hurt.
Are you a member of our insiders squad? Join us in the xoTribe Members Community today!
Featured image by LaylaBird/Getty Images
Keep reading...
Show less
A few months ago, a musician friend of mine and I were discussing our ideas of what a perfect song is. One of the songs that I gave him was Michael Jackson's "Workin' Day and Night". You've got me working, working day and night. I'm so tired, tired now. Lawd, y'all. Some of us can totally relate. I know that, once upon a time, I definitely could.
Listen, doing a lot of work in a marriage is its own article. Today, though, I wanna tackle the topic of those who may find themselves workin' day and night for a man when it comes to dating. And by "dating", I mean anyone who you aren't living with or engaged to (because those bring forth other dynamics too). The season of dating is about getting to know someone better. It's about seeing how well you both gel. It's about getting some insight and clarity on if you desire the same things or not—including one another.
That said, if during this season, you're the one who is putting forth most of the effort in order to make it all work or last, something is very wrong with that. For one thing, relationships are supposed to be based on mutuality (more in a sec). Secondly, when someone is really into you, you shouldn't find yourself worn out from dating them anyway.
If you've read enough of my content on here, you know that I think a lot of answers are found in asking certain questions. And so, if you know that you do way too much in your relationships, here are five foundational questions that, hopefully, can help you to get down to the root of why.
Featured image by Unsplash

Keep reading...
Show less
Something that I grew up around were worry warts. It wasn't until I grew up and was able to create my own energy oasis that I realized how toxic that space actually was because worrying really does tend to create issues/problems that don't exist. I mean, just think about what the word means—"to torment oneself with or suffer from disturbing thoughts; fret". What about that sounds healthy, beneficial or productive? Exactly.
As a marriage life coach, I oftentimes see people literally manifest their own drama in their relationships because they worry about things that, at the end of the day, they really shouldn't worry about—either because it's not that big of a deal or they couldn't really change it if it happened anyway. That's what I want to touch on today. If you want to keep your relationship in a good space, long-term, start by not tormenting yourself—and ultimately your partner—by choosing to have fear, anxiety and/or doubt about things that…really aren't worth it at the end of the day.
1. Titles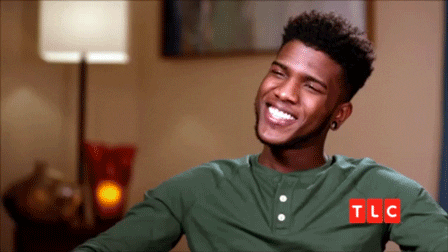 Titles are an interesting topic. When it comes to romantic relationships specifically, on one hand, they can help to bring about clarity. On another, if you're too consumed with them, they can create a lot of unnecessary drama. As someone who has said, many times, that I am too damn old for a boyfriend (check out "Why I'll Never Call Someone A 'Boyfriend' Again"), a title isn't that big of a deal to me. What I need to know is that we're on the same page (check out "The 'Pre-Commitment Interview' Every Dating Couple Should Have"), that the page isn't a secret to those who know us, and I'm all good. Besides, titles typically only come up when folks are being introduced to other people, right? It's like the title is needed in order to validate the relationship and, trust me, if you're being treated well and right, you will automatically feel confident—both in and out of the presence of folks.
The only real caveat to this is when a man refuses to put a title on your relational dynamic when it's something that you actually long for. I know a married couple like this. While the wife claims that she and her husband were a couple for many years prior to jumping the broom, her man is adamant that nothing "official" ever transpired before they said, "I do". Hmph. That low-key sounds like, "If I say you were my girlfriend and you find out all of the dirt that I did, I can't excuse my way out of it by saying we were never a couple in the first place." SMDH.
Still, people like that tend to be the exception and not the rule when it comes to this particular point. Besides, a title means nothing if the actions aren't backing up the words. For instance, I know another guy who, when he's asked if he has a girlfriend, he sometimes says, "She might think I'm her boyfriend but I don't have a girlfriend." This ninja. So yeah, why spend a lot of time worrying about if there's a title to your situation or not? Because it has to matter as much to the person who you're in a relationship with as it does to you, anyway. Instead, focus on if your needs are being met. If they are, chill. And what if the "need" is to have a title? If so, ask yourself why. Then discuss it with your partner. You might realize that you wanted one only because it's so-called what everyone else is doing and not really because it's that big of a deal to you. Or, you might discover that you and he want different things and it's time to do some shifting because of it. Either way, you win.
2. Social Media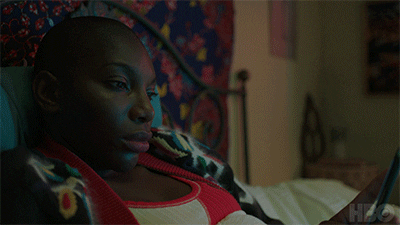 If any of you have been watching the current season of Ready to Love, you know that there's a two-time divorced guy on there by the name of David who said that he believes that long-term couples should give each other full password access. While I do think that a marital dynamic is different than two folks who are dating, this is still something that I've never personally desired in any kind of relationship. I mean, for what? When I think of other situations where passwords are shared, it's automatically parents and children that come to mind and it's usually because either a parent doesn't fully trust their child's online actions or they don't think that they're mature enough to handle social media without their guidance.
Adults aren't children, so what's all of the grown folks monitoring about? And if someone isn't your actual spouse, I really don't get why you should have that kind of access.
Being in an intimate relationship doesn't mean that someone has to give up their individuality or privacy. Besides, if you can't trust your partner when it comes to how they interact with people on Instagram (or they can't trust you), why are the two of you together to begin with?
Some folks cause worry to make mountains out of molehills when there shouldn't be one. That said, just because some attractive woman likes your man's page or he's friends with folks you don't know online, that doesn't mean that you need to hop into his DMs or "check" anybody. Geeze. Things grow when they have space (more on that in a sec). Not when they are being suffocated. Your partner doesn't need you monitoring them. If you disagree, the issue is probably way bigger than social media. Real talk.
3. Your Partner's Opposite Sex Friendships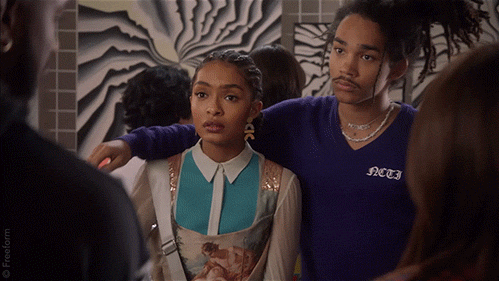 Do I think that men and women can be "just friends"? 1000 percent. I've got a few male friends—single and married—to prove it. When two people are truly platonic (check out "The Word 'Platonic' Is Sacred. Literally."), there really is nothing to worry about because a "spiritual love-based relationship" oftentimes takes on a very different kind of energy. Like me? I adore all of my male friends and they each bring something very special into my life. Yet lawd, the thought of anything sexual or romantic transpiring with any of them basically makes me want to throw up in my mouth. I'm not exaggerating. That's why I'm so over the myth that just because someone has a penis and you've got a vagina, there is an automatic temptation there—even if it's dormant—between two people. Who said?
Case in point. I just went out with a very close male friend of mine not too long ago. He is adorable and hella photogenic. And yet, we can talk about him and all of the women who want him 'til the cows come home because I can't even get my mind around us being anything more than what we are. He listens to me. I listen to him. We provide each other with a perspective that our same-sex friends are unable to provide and that's about the extent of our connection. That's all that it ever will be.
Unfortunately, some people get into relationships and think that a part of their job is to get their partner to "clean house" when it comes to their opposite sex friendships when what they're actually doing is putting an expiration date on their relationship (at least 8 times out of 10). Listen, unless "she's" hella disrespectful (check out "What If Your Guy Friend's Girlfriend Isn't Feelin' You?"), she seems to be trying to influence you man to distance himself from you or she's putting strain on him to the point where he can't take care of the other priorities in his life (none of these instances sound very "platonic" to me, by the way), who cares if he's got female friends in his life? If they were gonna be together…they would've been together. Don't create problems that don't exist, just because you've heard too many times that men and women can't be "just friends". That is absolutely not the truth.
4. Not Seeing Everything Eye to Eye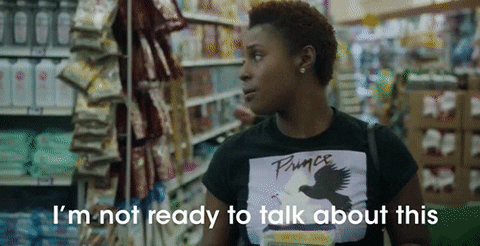 I personally think that one of the biggest mistakes people make in relationships is expecting their partner to become their clone. Shoot, worse than that, they put themselves in the position to become the "clone trainer" when no one (especially their partner) asked them to do so.
You know, a part of what comes with being emotionally intelligent in a relationship is understanding that people who are different than you are can help you to evolve in ways that folks who are similar never could. So, if you're out here worrying that you and your partner won't work out because you're not in agreement about everything under the sun, what is it that grandma used to say? You're just borrowing trouble.
How can you know if the differences are potentially problematic? That's a fair question. If you don't share similar values. If you don't have the same long-term goal(s) for the relationship. If you communicate in a toxic way. If you don't respect one another's religious and political points of view. If you don't complement one another. If any of this is going on, you shouldn't shrug it off. However, everything else? You're far better off being open-minded when it comes to why the two of you have different approaches to matters than assuming that you're doomed, just because y'all are not Bobbsey Twins. A lot of marriages end, unfortunately, because one or both spouses don't get this very point. Your partner isn't supposed to be just like you—again, they are to complement you. Oftentimes, differences are what do that because they challenge you to grow. RELAX.
5. Being on Other People's Timetable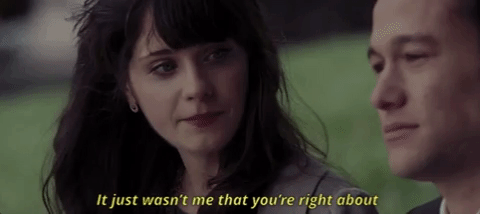 A couple of years back, I wrote an article for the platform entitled, "Experts Say You Should Date This Long Before Getting Married". If you're rushing and you want the bottom line answer, many relationship experts say that it shouldn't take longer than two years for two marriage-minded people (check out "One Overlooked Yet Obvious Indicator That A Man Is Husband Material") to date and at least get engaged. For the most part, I agree with that (by the way, it's also not the wisest thing to stay engaged for more than two years; engagement really should mean that you are in a period where you are planning your wedding not sitting around forever with a ring on your finger). What I will also say is this is a generalized conclusion—and each couple is different.
If you and yours live in two different cities, states or countries. If you and yours are trying to get your finances together (lawd, PLEASE get your finances together). If the both of you know that you love each other and still would like to take out some time to do some self-work (via therapy, etc.) in order to heal some issues before taking things to the next level. If there are certain things that you know would be easier for you to accomplish as a single person before getting married. If you've got kids and you want to make sure that things will "blend well"—don't let what relationship experts, your mama or your married girlfriends think deter you from what your gut instincts say is best.
It really is sad, how much a lot of us worry about things that we're really not all that worried about; it's just that people and their opinions come in and try to plant seeds of fear, confusion or doubt. So long as you and your guy are clear about your relationship short- and long-term goals and you're both working to meet them, give the clock a bit of a rest. Haste makes waste. That's not just a random saying. There is a ton of truth to it. Just ask a lot of the divorced people that you know.
6. The Need for Space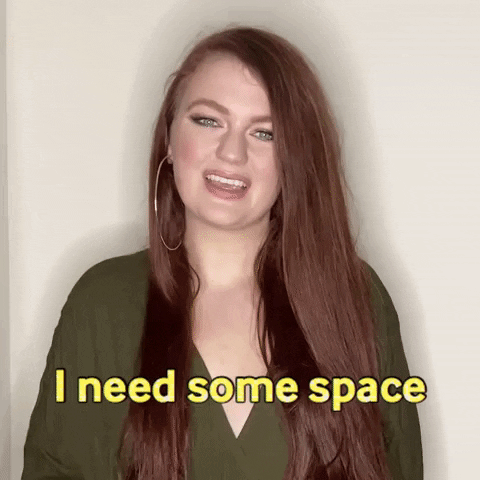 I honestly don't know anyone who doesn't want their own space from time to time. I take that back—yes, I do. Needy people. Controlling people. Insecure people. Folks with a low-key love addiction. Yet one thing that all of those individuals have in common is they typically look for their relationship to fill voids that they need to work on as individuals. So, if you're someone who knows that you kinda suffocate your partner, I say this in love when I say, "heal thyself".
While I get that sometimes there can be challenges in this area because, for instance, your primary love language may be physical touch when your partner's isn't or you enjoy spending as much time as possible with the ones you care about while your partner is cool with you only seeing each other a couple of times a week, tops, it's not fair to assume that someone who wants space is someone who doesn't care about you, isn't being on the up-and-up when it comes to what the two of you have agreed to do and not do out of each other's presence or that he can't be trusted on some levels. Right as I'm typing this, I can think of a woman who is constantly finding ways to not be out of her husband's presence. I mean physical presence, online presence—you name it. And you know what? It's taking a major toll on the relationship because while she's calling it "love", he's calling it "annoying AF" and "hella insecure".
I believe that we've all heard the saying that absence makes the heart grow fonder. Deeper than that, being a couple doesn't mean that someone doesn't want their own "me" time.
Encouraging your partner to have time alone. Being cool with them spending time with friends when you're not around. Not feeling like all of your free time needs to be spent together—you'd be surprised how much that can make him feel like you are secure in the relationship. And that kind of confidence is sexy as hell.
7. That It Won't Work Out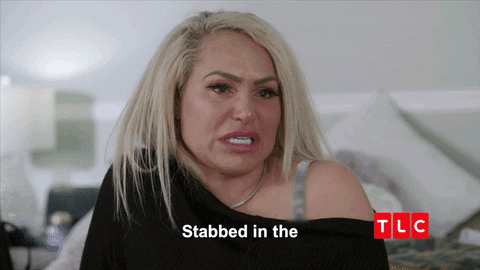 I've got a friend who, right at this very moment, is going through the grieving process of a break-up. Something that's a bit fascinating about the situation is he basically saw red flags in the dynamic and blatantly ignored them. And so, although he knew that there was an expiration date to the relationship, he kept putting off the inevitable which led to him becoming more attached, which caused the break-up to ultimately become more painful. Still, in the midst of it all, he's seeing some personal growth and lessons that he may not have learned any other way.
My point? I don't know many people who go into relationships with a plan to end them (some folks are narcissists, users or commitment-phobes which is why I couldn't say that I don't know any). So yes, if/when the relationship comes to an end, it can be really difficult. Sometimes, even devastating. I've been there. Believe that. Yet when it comes to myself and the folks I know who've shared their relationship and break-up stories with me, only maybe 10-15 percent have a lot of regrets. The reason why is because they see that some things naturally run their course after a season, that sometimes breaking up is a pruning process that helps us to grow and/or that if they hadn't ended that relationship, they wouldn't be with the person they're with—someone who is far better for them—now.
Besides, sitting around worrying that a relationship could end could play itself out to be a form of self-sabotage because you end up bringing so much fear, negativity, confusion, testing (you know, testing someone to see how loyal or committed they are; that gets old) and/or drama to the situation that it ends up running its course—even if it wasn't supposed to.
So, STOP WORRYING. As long as you bring your best self to the relationship, that's all you can do. Let the universe handle what you can't control. If you remain in this head and heart space, you'll realize that there really isn't all that much to worry about anyway. What will be, will be—and ultimately, it will be for your better good. If not immediately…eventually. Amen.
Join our xoTribe, an exclusive community dedicated to YOU and your stories and all things xoNecole. Be a part of a growing community of women from all over the world who come together to uplift, inspire, and inform each other on all things related to the glow up.
Featured image by YakobchukOlena/Getty Images
Keep reading...
Show less
The proliferation of social feeds flooded with Instagram models boasting Instagram bodies has duped us into believing that our outward appearances are the single most determining factor in getting and keeping a man. I agree, to some extent, that physical appearances are important to the start of a new relationship. But there's another significant factor that often goes unnoticed when it comes to what attracts a man: a mental connection.
I'll begin by stating the obvious ways women may think will get a man's attention, you know what the music videos would have us believe. Advice from the unwise suggests superficial strategies like dressing provocatively, trying to make him jealous with another guy, posting sexy pics on social, or that maybe even getting a butt job to look like an IG model are all things men crave. However, there are actually other things like confidence, intellect, and an emotional connection that really turns men on and keeps them wanting more.
What Men Really Want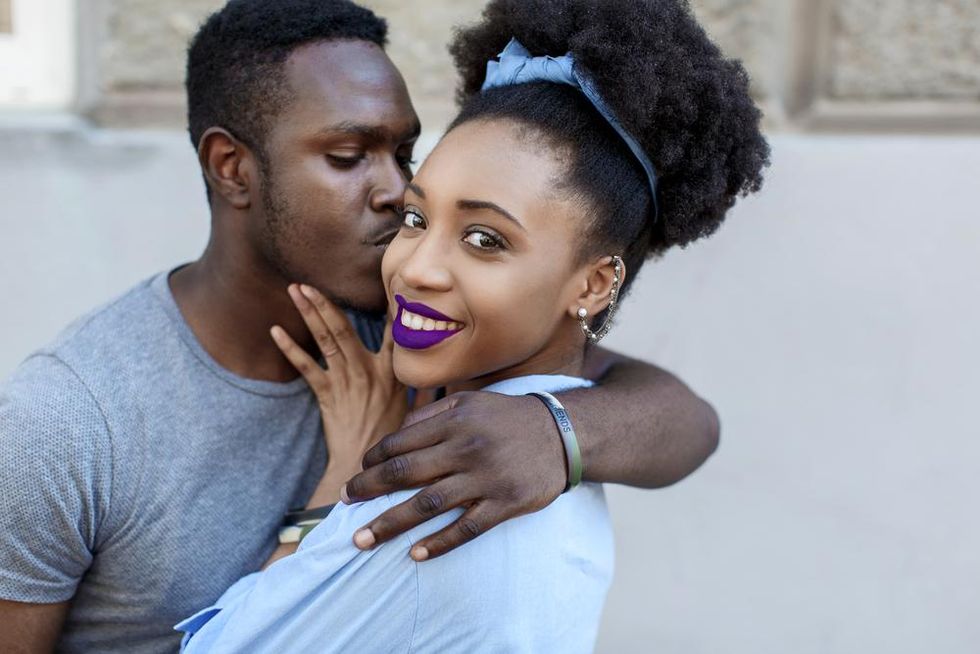 Shutterstock
A 2018 Bustle article asked men how they knew they felt an emotional connection and some of their responses were quite profound. Even though sex is an important part of any romantic relationship, don't think for a second that great sex, alone, will keep a man around. Men are visual creatures, this we know, but after they've fulfilled their physical desire, they're looking for something deeper that can sustain a long-term relationship. The best way you can offer something meaningful to your partner is to be your authentic self. That's something that can't be replicated.
"Having said all those things, the quality I love most about her is, she's honest and genuine. I think that comes across to people. They get a sense that they can trust her. You know, the word 'authenticity' is overused these days." - President Barack Obama, on his wife, Michelle
Believe it or not, men are emotional beings, although pop culture and rap lyrics will lead you to believe otherwise. Society standards and gender stereotypes contribute to the notion that all men want sex, which may be true, and that that's all they want, which is probably untrue. But let's face it, it's kind of hard to ignore the importance of sex in a relationship, especially when that's the message that is perpetuated throughout the media. Aside from that, it's not like society welcomes men to be vulnerable. If anything, they're in jeopardy of being shamed for showing their emotions, which is something we need to work toward turning the page on. I think it's important to understand that some men actually enjoy intimacy, a form of closeness that can be attained both physically and emotionally.
Physical Connection
Yes, we know men are turned on by the way a woman looks, dresses, or styles her hair. Otherwise, women might not make such an effort to look good for their men, as often as they do. However, something we often fail to talk about is men's desires for emotional connectedness. An emotional connection can enhance a physical connection in a relationship. How else can you explain a man having an amazing night of passion with a woman only to ghost her the next day? If a man isn't emotionally invested in her, then it can be quite easy. However, when a man connects with a woman on a deeper level, his attraction to her grows.
"You will spend more time with this person than anyone else for the rest of your life, and there is nothing more important than always wanting to hear what she has to say about things." — Barack Obama
I remember being in a relationship where I knew the guy had strong feelings for me when he stayed on the phone for half an hour, talking me through the process of removing a splinter from my hand. And while I valued his consideration of being there for something so small, it was the deeper conversations that strengthened our relationship and grew our bond.
Connecting on a Deeper Level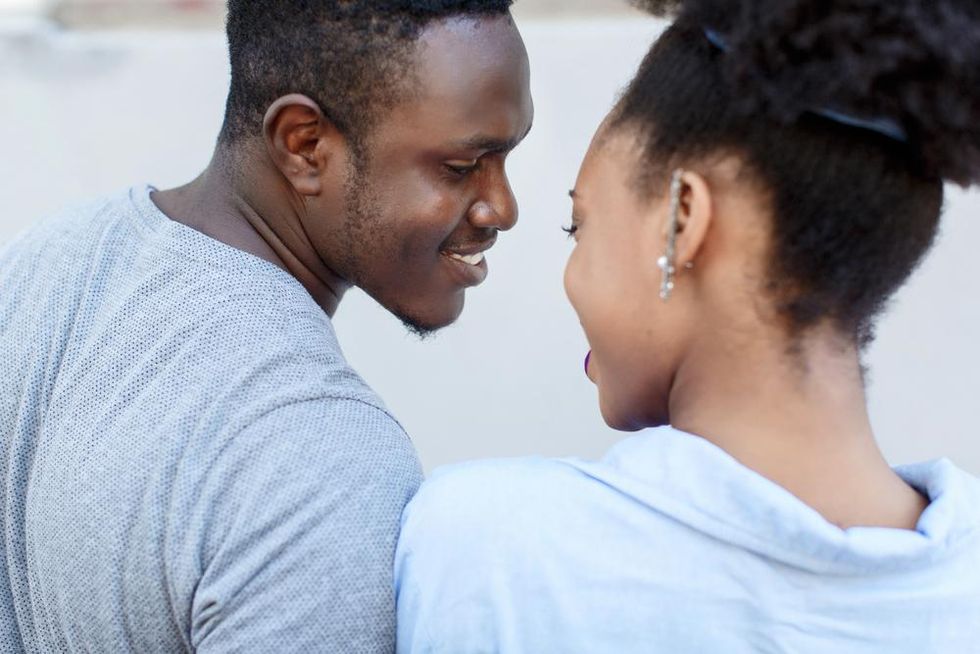 Shutterstock
I've done extensive research on this subject while working to obtain my Master's degree in Communication Studies. One important concept I learned was the act of self-disclosure. In his book, The Art of Positive Communication, Dr. Julien Mirivel notes a model of positive communication where he suggests two key components for strengthening relationships: 1) asking questions and 2) disclosing information. According to Mirivel, the way we communicate with people is indicative of how we feel about them. And some studies go so far as to say that there are specific questions you can ask someone to increase intimacy that lead to love and/or greater intimacy.
Disclosure deepens relationships
Communication scholars often refer to the analogy of peeling the layers of an onion to illustrate how social penetration, the process by which relationships progress from relatively shallow to more intimate, occurs. I prefer the analogy of an orange, whereas there is somewhat of a tough exterior on the outside, once removed, reveals a sweet, pleasant, and tender piece of fruit.
The sense of connection that we feel with people is not something we have, it's something we create. One way to create a deeper sense of connection is by asking questions.
Asking questions discovers the unknown
Think about it. The word question is rooted in the Latin term meaning "to seek" or "to look for," and that's what Mirivel's example points in his model. When we ask questions, we are in search of answers.
I read an article in Scientific American that said people's favorite subject to talk about is themselves, although when it's done excessively while just getting to know someone may be a red flag. Asking questions gives people permission to talk about themselves without coming off as a narcissist. It also gives you insight into a potential dating partner and can give you clues on whether or not to pursue a relationship. Every one of us has a story to tell and when we ask questions, what we are really saying to our partner is that we want to know more about them. What's more attractive than that?
As it turns out, all men aren't as one-dimensional as most of them appear to be. When a man feels comfortable enough to let his guard down and share his emotions with a woman, it can increase attraction, helping to build a stronger connection and foundation for a relationship and who knows, maybe even falling in love.
Are you a member of our insiders squad? Join us in the xoTribe Members Community today!
Featured image by Shutterstock

Keep reading...
Show less
Picture this. It was a beautiful summer night near the water. He held her close as he gazed into her eyes. She stroked his face before leaning into his kiss. That night, they fell in love. Or did they? While the idea that the couple was destined to fall for each other is enchanting, chances are there are other reasons for human attraction (feelings of falling in love). And some are quite interesting.
As it turns out, the reasons people fall for one another may have less to do with destiny and more to do with biological, psychological, and environmental factors such as attraction, timing, and...owning a dog?
1. Ring by spring. Love forecast.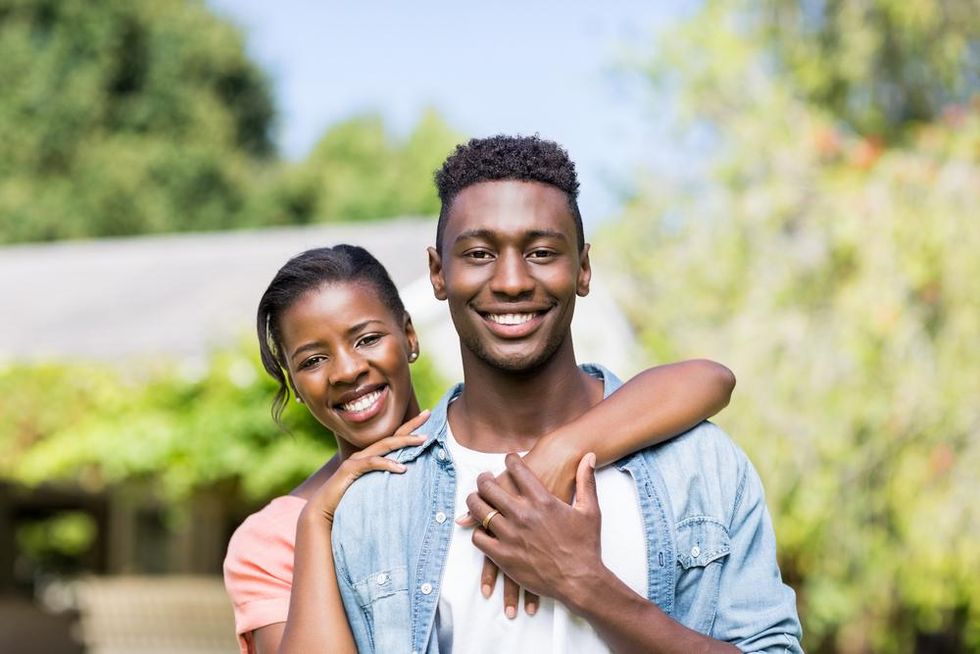 Shutterstock
Is it possible for warm weather (read: springtime) to have an affect on your love life? Some say yes. A recent blog post shared research from neuroscientists who claim that springtime is the best season for a new relationship to bloom. Naturally, as the days get longer, skirts get shorter, meaning not much is left to the imagination in the fashion department. People wear less clothes and thus, sexual attraction/desires increase. Have you ever noticed that more than flowers bloom in the spring? Online dating app, Zoosk, compared data from ten major cities to see how changes in the weather affected their users.
2. Sex, passion, and physical touch.
Listen, you had me at sex. Not that we actually needed science to tell us that sex produces feelings of love, but as it turns out, there actually is science to support this claim. Well, kinda. Our bodies churn out chemical messengers known as pheromones when we are in close proximity to one another. Therefore, physical contact where there is an exchange of bodily fluids such as sweat or saliva is present manufactures these chemicals. Additionally, sex produces oxytocin, commonly referred to as the love hormone during orgasm and replicates feelings of love but is more likely creating an attachment than actual love.

3. Kissing.
While this may seem obvious, there's actually a more biological reason why kissing increases attraction. Male saliva contains trace amounts of testosterone which can boost the sex drive of a woman. Additionally, evolutionary scientists believe women can detect genetic compounds that are essential for the immune system and will increase their chances of having healthy children. Now if that's not a good reason to spark a makeout session, then I don't know what is.
4. Menstrual cycle (for women). 
Did you know that changes in your hormonal levels at different points in your menstrual cycle can trigger certain urges/outcomes? For example, women that are ovulating are rated as being more attractive by men. That's certainly an ego-boost if nothing else, especially when we feel anything but attractive while coping with cramps and excessive water retention. But that's not the only weird side effect of menstruation. A 2012 study found another useful occurrence in women who were strongly bonded to their partner and experienced more intimate physical contact with them during high fertility days of their cycle.
5. The Holy Trinity of Intimacy.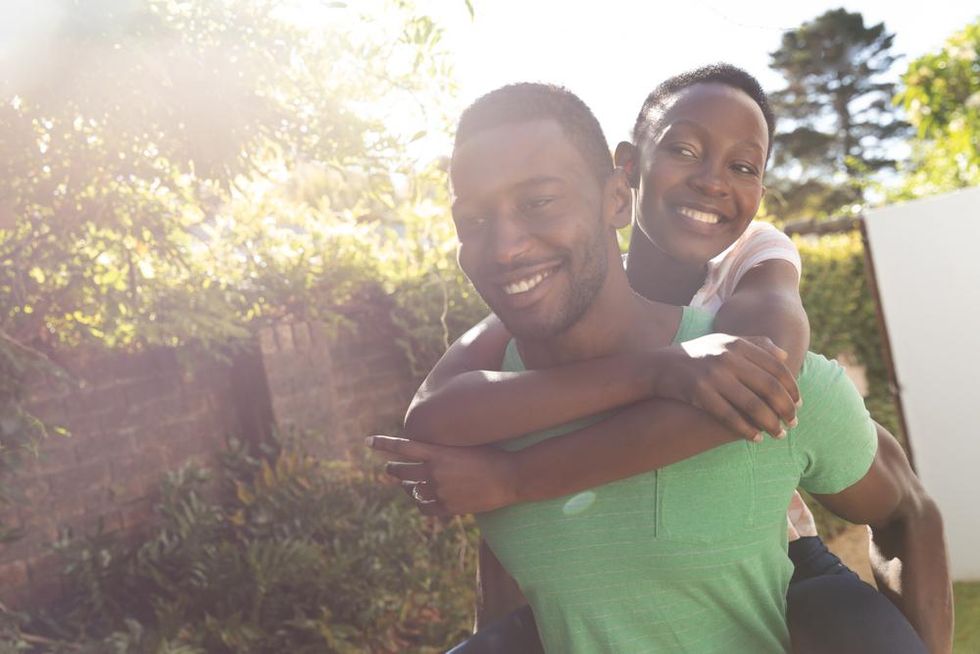 Shutterstock
Robert Sternberg's triangular theory of love proposes that love consists of three elements: passion, intimacy, and commitment, with commitment as the foundational basis and passion being the most unstable. Intimacy refers to the closeness between partners with regard to emotional connection, while passion is more aligned with feelings gained through a sexual connection.
The element of commitment is when partners make a decision to "stop looking" for other partners and pursue a relationship with each other. While each component is separate, they can influence each other. For example, having greater intimacy can lead to more commitment and vice versa. Sternberg's theory can be summed up with the idea that a relationship can exist with a combination of any two (or less) elements, but for a consummate love, all three aspects are required.
6. Tug of war.
There's a popular saying that opposites attract, but the Bible says you must be equally yoked. So which one is? Actually, it's both. Communication theorists call this interplay relational dialectics. You can email me to learn more about that, if you're interested, but what it primarily focuses on is how individuals deal with contractions in their relationship. Generally speaking, attraction grows when you have something in common with a person. This can be liking the same type of music or eating similar kinds of food, or it could be something more substantial like having the same values or beliefs.
But relationships also benefit when partners are not too much alike and can offer something new to each other. The most common contradictions in relationships are the dynamics between introverts and extroverts, affectionate and non-affectionate, and clingy versus independent individuals. The key to a successful relationship is to find a happy medium.
7. Commitment
People think commitment starts with desire, but it actually begins with necessity. Yes, people commit when you're able to fulfill a need they have. Sometimes it's sexual, emotional, intellectual, even financial. But generally speaking, people stick around when they feel like they have a reason to. I've spoken to hundreds of women who have no problem dating and meeting new men, but when it comes time to take the relationship to the next level and commit to each other, they're left wondering why he walked away.
Experts say there are three things that people consider when deciding to commit to someone: how satisfied they are with their partner or the relationship, the availability of options outside of the relationship, and how much they've already invested into the relationship.
8. Looking like your partner's parents… Say what, now?
Greek mythology relays the tale of a mythical king, Oedipus, whose tragic demise resulted in him killing his father and marrying his mother. From this tragedy, the world-renown psychoanalyst Sigmund Freud coined "The Oedipus Complex" to describe a child's feelings of desire for his or her opposite-sex parent. Recent studies have latched on to Freud's ideas claiming some folks are attracted to people with similar features as their parents such as skin tone, hair/eye color, and the age range they saw at birth. So if it's any consolation for why your ex's new girlfriend is frumpy-looking like his mom, this might explain why. Sigh.
9. Eye contact.
In 1997, Arthur Aron and a group of psychologists conducted an experiment to see if they could "create" intimacy between couples and ultimately make them fall in love. One study consisted of about 50 strangers, a series of 36 questions followed by a two-minute period of complete silence while looking into each other's eyes. Their experiment resulted in an almost 60 percent success rate with several couples going steady and two successful marriages.
10. If you own a dog.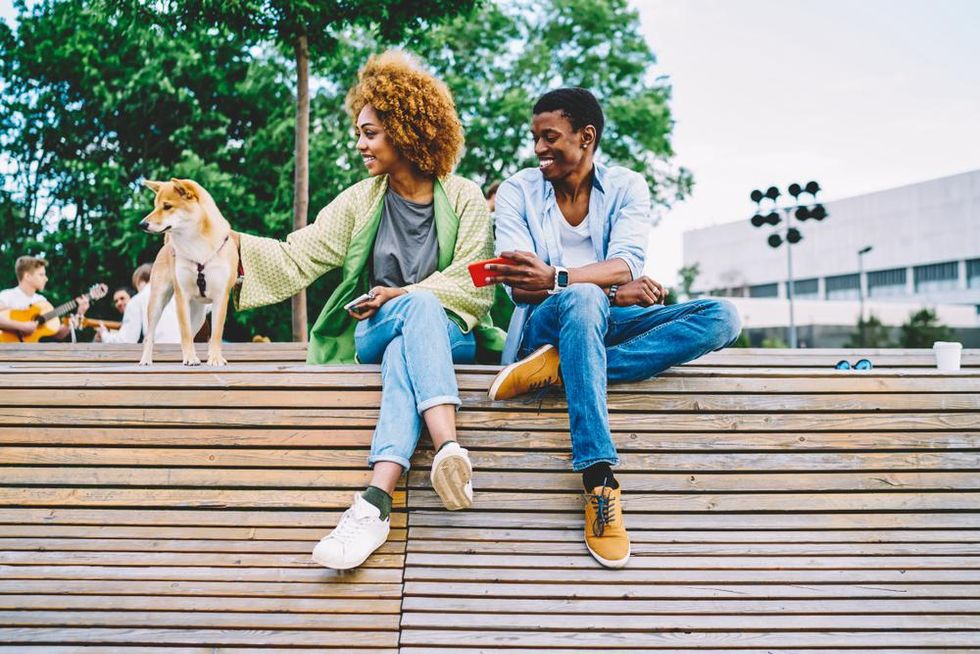 Shutterstock
Several studies have concluded that dogs contribute to social interaction among strangers. A 1992 study by Kelly Ann Rossbach & John P. Wilson showed that the presence of a dog can make a person appear more likable. Research shows that people are more likely to attribute positive characteristics such as being caring, patient, and nurturing to dog-owners. These qualities are commonly cited as reasons people fall in love, thus making them more desirable to date.
Are you a member of our insiders squad? Join us in the xoTribe Members Community today!
Featured image by Shutterstock

Keep reading...
Show less