Want to Write for xoNecole?
---
We're always looking for new writers who have a story to share. If you're interested in submitting to xoNecole, please read these submissions guidelines thoroughly first!
Who is xoNecole?
At xoNecole, we're all about storytelling.
The journeys of women of color are filled with inspiration, life lessons, and reminders of our fierce independence. The xoNecole community thrives because of readers and writers who lend their voices and stir discussion.
The xoNecole reader is a mover and shaker. She's up on trends, she's a self-starter, and a supportive soul sister. She wants to know what's hot in beauty and fashion, as well as important changes in our community that affect our daily lives. She wants to know what shows to tune into, what interviews were dropping gems, and what relationship or dating advice can lead her to love.
Most of all - she wants to have fun.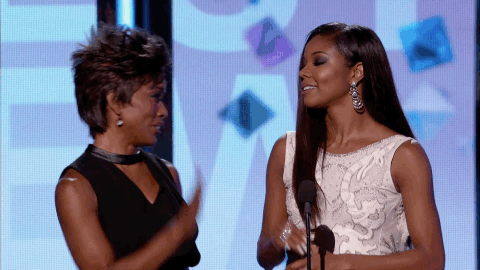 We love to share inspirational stories that uplift our readers and remind them of the amazing things we're all capable of. We keep it real, but always with a note of positivity and encouragement.
In a world full of triggers, xoNecole is your safe space. Come in, stretch out, and be you.
What We Love
Let's talk about the things that shape our world! We love personal essays about life experiences that, perhaps, push the envelope on popular opinions or challenge a social norm. We love well-researched opinions of breaking news.
Don't just tell us what happened - tell us why we should care and how it affected you.
Topics we love include: trends in beauty and fashion, career advice, positive takeaways from difficult situations, the post-college transition, dating and relationship advice, and fresh takes on marriage and family. We want you to bare your soul, share your ideas, and open up discussion.
For your reference, check out some of our past favorites below:
What We Don't Love
Who wore it best? Why you think men are trash? No thanks! xoNecole is not the place to get catty or spark argumentative narratives. We also do not publish prose, poetry or fictional works.
Not a Writer, But Have a Story to Tell?
xoNecole puts out weekly call-to-actions for stories from the community based on specific themes we're interested in exploring. If you are responding to a call to action, please send your full story in the email with as much detail as possible. If we are interested, one of our editors will reach out to work with you on publishing your story.
Call-to-action submissions are not paid.
If this is your first time submitting to xoNecole, please keep the following in mind:
We prefer full drafts on the first pitch so we can get an idea of your writing style and ability to build a readable narrative.
Keep it light! Even when the topic is heavy, we want to see the inspirational takeaway.
A sweet spot for length is between 400-600 words for editorial pitches and 600-900 words for personal essays.
We require the first piece from writers to be on a trial basis! We would love to see how well your writing does with our audience before we bring you on as a regular contributor.
Send your submissions to submissions@xonecole.com
Put your proposed title in the subject line - keep it snappy and eye catching. Check out our current content to get an idea of how we like to structure headlines.
Include writing samples, if applicable! We would love to see your versatility.