OWN: Oprah Winfrey Network debuts season 4 of its successful relationship series Put A Ring On It Friday, March 17th at 9 p.m. EST | 8 p.m. CST, also available on the OWN app and discovery+. At the center of the emotionally-charged series are three couples embarking on the ultimate 'do or die' relationship test to determine whether they should ring wedding bells … or call it quits. Throughout the impassioned months-long experience, the Atlanta area couples will be guided by Relationship Coach Dr. Stacii Jae Johnson, who has been helping couples discover their truths and healthy romantic relationships for over 25 years.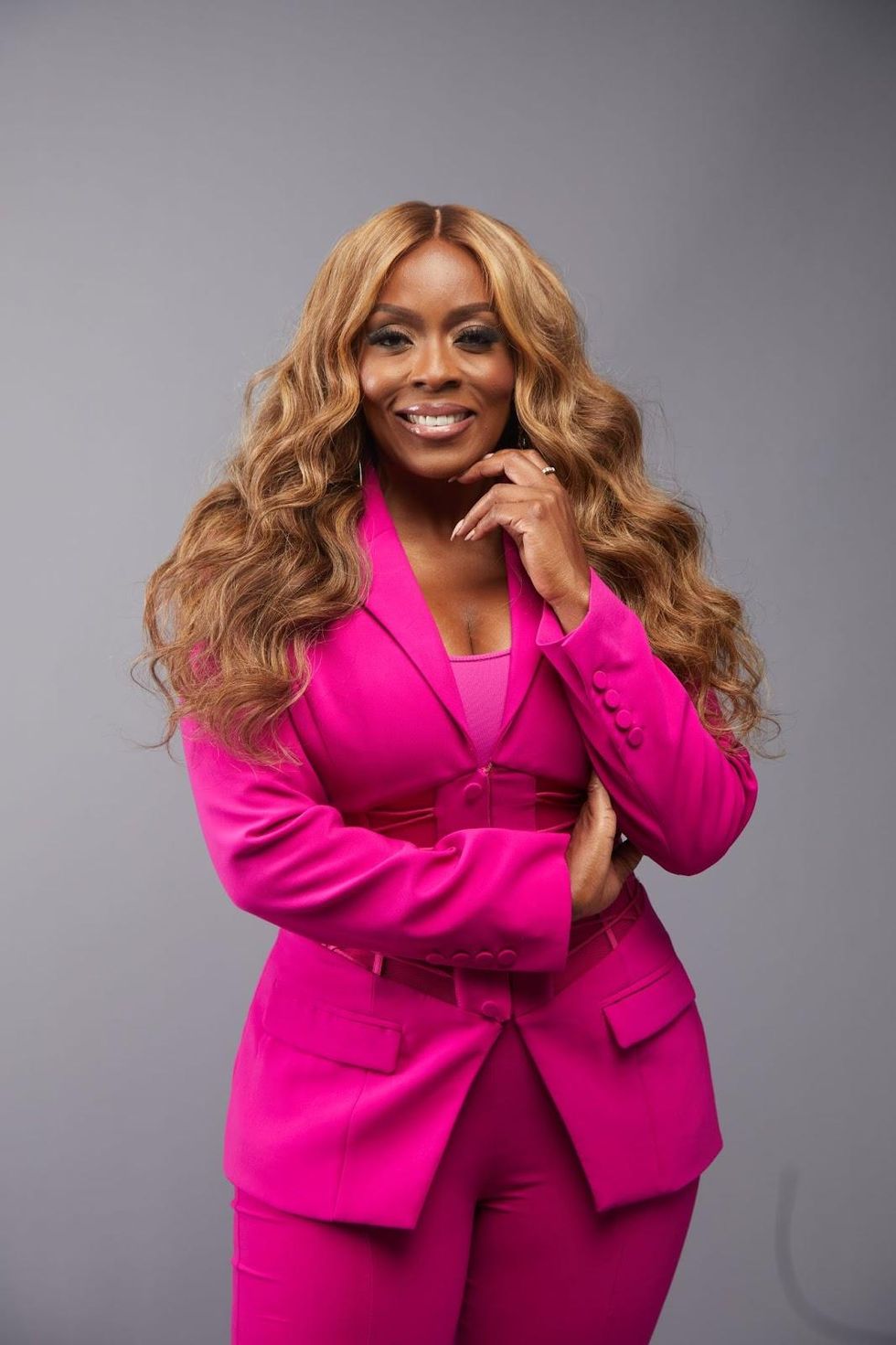 Relationship Coach Dr. Stacii Jae Johnson
Courtesy of OWN
Each week, the couples are pushed, stretched, and tested to confront the one question they've been too afraid to ask: are they really ready for their 'happily ever after?' The couples go on a series of dates with other people to test the waters and perhaps discover if there might be a better love connection out there that they've been missing all along. Their goal: to decide whether it's time to go their separate ways, or make the big leap and 'put a ring on it?'
Meet the Couples of 'Put A Ring On It' Season 4
Dunbar and Chance
Dating for: 2 Years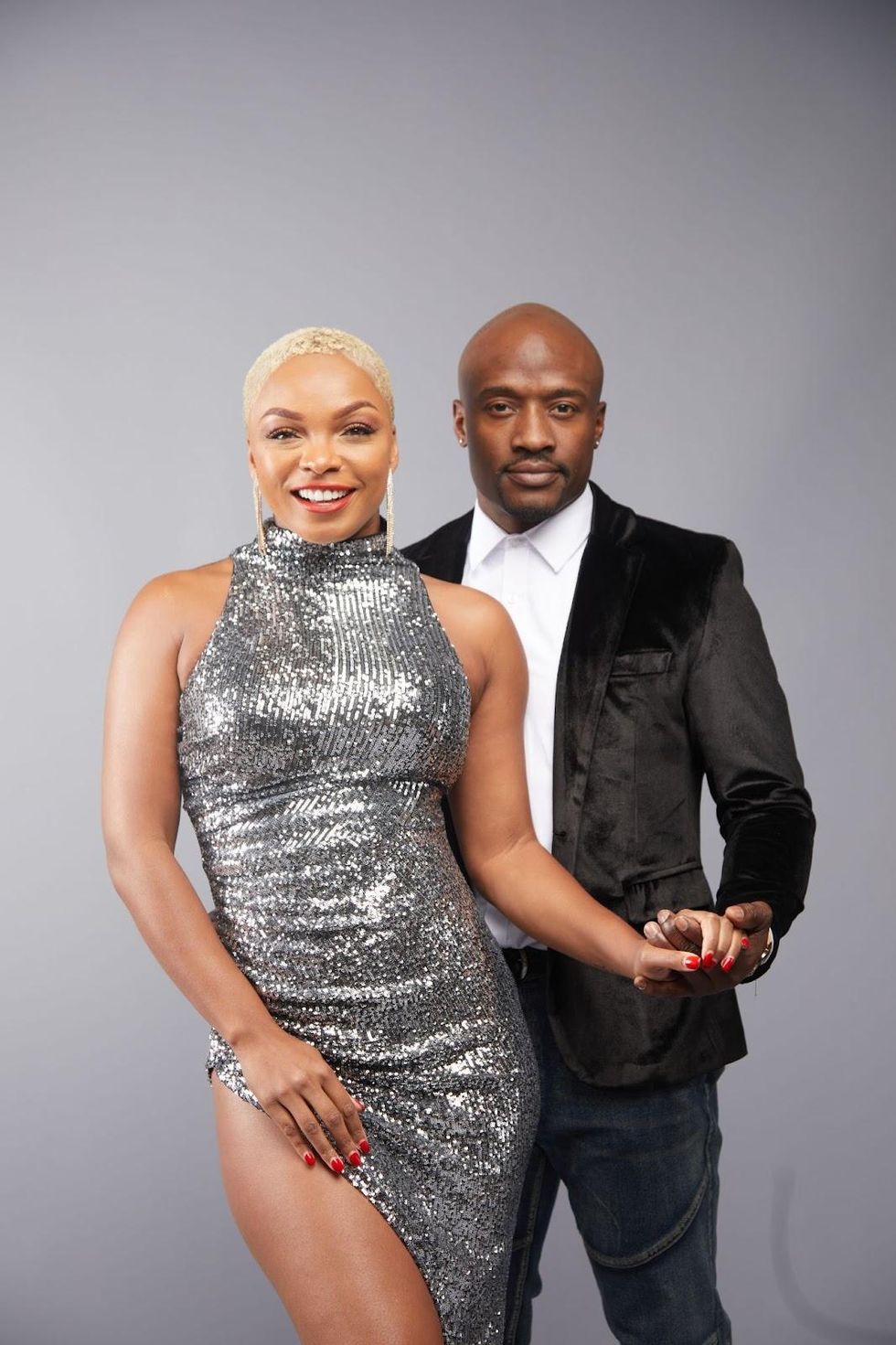 Dunbar and Chance
Courtesy of OWN
Ricky and Catherine
Dating for: 2 Years
Ricky and Catherine
Courtesy of OWN
 Joya and Jasha
Dating for: 2 Years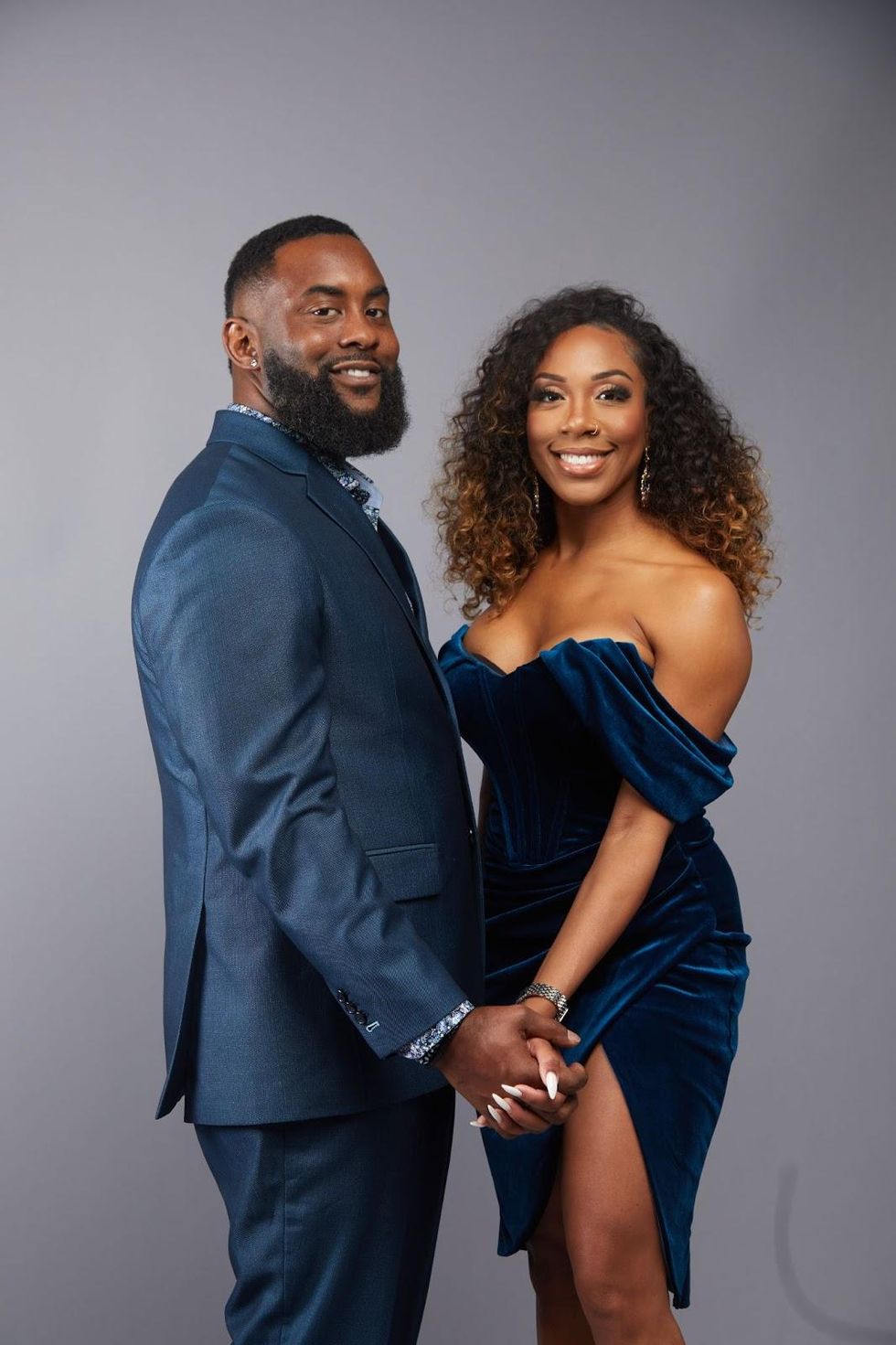 Joya and Jasha
Courtesy of OWN
Put A Ring On It's average viewership grew across each of its first three seasons, climbing +22% from Season 1 (364k P2+) to Season 3 (443k P2+). On average during its most-recent season, Put A Ring On It was the #1 cable telecast in its time period among African-American women and #1 non-sports cable telecast among African-American households and total viewers.
The show is executive produced by Will Packer for Will Packer Media and Jeff Spangler and Rob LaPlante, Lighthearted Entertainment. Anthony Sylvester also executive produces.
Keep up with OWN Unscripted Shows on Facebook, Twitter, and Instagram.
Featured image courtesy of OWN

This post is in partnership with BET+
If there's anything we've learned about Eva Marcille both onscreen and offscreen, it's that she's not one to underestimate. The multi-hyphenate star has worn many hats throughout her career, but her leading role on BET+'s spicy series All The Queen's Men has us steadily coming back for more. The show takes us into the gritty world of Atlanta's strip club scene, where the sexy chiseled male dancers at Club Eden get the whole spot to make it rain while dealing with their own personal storms behind the scenes. At the center of it all, Marilyn "Madam" DeVille (played by Marcille) runs the club and keeps its staff in check. Madam demands respect and takes zero mess. Yet somehow, she's able to keep calm and unbothered despite the intense pressure she's under. Marcille's superb acting, combined with the refreshing perspective of a woman running all the plays, makes ATQM one of the most binge-worthy shows of the year.
With the upcoming release of this season's newest episodes just around the corner (January 12th) xoNecole got to chop it up with Marcille about what inspires the big bawse energy she brings to the screen. We also got this Scorpio queen to dish on how she juggles acting with being a mom of three, and what she hopes to demystify about strip club culture through this role.
xoNecole: You are phenomenal as Madam DeVille, who is a tough, no-nonsense type of character. What personal experiences do you draw from that help you portray her so well?
EM: All of the strong women in my family, from my grandmother to my mother and all the amazing Black women from activists, lawyers, and community leaders, are where I can draw from to help me portray Madam. We are boss!
Madam DeVille is under so much pressure right now, balancing her father's care with being under the watchful eye of the feds AND running her club. Yet she keeps such grace under pressure. What do you think helps her stay calm and collected even as everything is coming to a head?
That is part of Madam's grace; she thrives under pressure. She stays calm, knowing that win, lose or draw, she will always be comfortable with the outcome.
In your opinion, what are some common misconceptions about exotic dancers that you think this show helps debunk/shed light on?
Some common misconceptions about exotic dancers that the show helps shed light on I think is that they are actual people and human beings; they are more than just an object. They have lives, fears, passions, families, and dreams.
You've worn many hats in the entertainment business from modeling to reality tv to acting. Has this role challenged or stretched you in new ways?
This role has allowed me to unapologetically perform, from the range of my voice, to the boldness in clothes, to the non-mincing of words. Marilyn is honest. It's an honor to be able to stretch with this project and cast.
How do you balance filming with being a mom to your three adorable kids?
It's a juggling act balancing filming and being a mom. All I can say is with the help of my wonderful husband I am able to manage as he helps keep things seamless and easy. Most importantly, Sundays are family days. So, no matter how tired I am, I always make a good home-cooked meal on Sundays and spend the day with my family.
Finally, can you tell us what we can expect from Madam's journey as season 2 continues?
As season 2 continues, you will see Madam out for vengeance. There can only be one QUEEN in town, and Madam will fight to remain on her throne at all costs.
When it comes to sharing the secrets behind her great skin, Halle Berry is continuing to do the Lord's work and sittin' pretty while doing so. As a firm believer in not gatekeeping the products that work for her, the 56-year-old Bruised star shared her favorites from last year that she thinks everyone, especially women, can benefit from in the months to come. "I wanted to share some of my FAVORITE things I think every woman should have in 2023," she wrote in a recent Instagram post. "Hope these goodies bring you as much joy as they've brought me."
We'd be remiss to come across such recommendations and not share them with the xoNecole readers, so here we are, sharing the tea the Hollywood beauty recently spilled. Scroll for Ms. Berry's favorite things that keep her skin on glow, inside and out. As Halle says, let's "get into it."
Featured image by Michael Kovac/Getty Images for Champagne Collet & OBC Wines
Treat Yourself Collection