Like Love & Basketball, Timbaland, and Bratz Dolls, for many of us, Raven-Symone was culturally defining in the 2000s (high-key, well before the 2000s). The child star went from rubbing elbows with Dr. Huxtable as Olivia on The Cosby Show to starring in her own Disney Channel original That's So Raven. To put it simply, sis has been doing the damn thing for over 30 years!
Recently, the 35-year-old made headlines for getting real about her weight loss journey and losing 30 pounds in three months. Although Raven first broke the news about her 30-pound weight loss last month in an Instagram Live, she went into detail in an exclusive interview with Good Morning America.
"I am low-carb as much as I can be. I do very minimal exercise and I am an avid faster. I make sure I have a minimum of 14-hour fast between dinner and…break-fast."
Throughout the years, weight loss has been a struggle for Raven and she admits to trying most things out there to drop the weight unsuccessfully. Most notably, Raven lost a shocking 70 pounds in 2011. But although news outlets celebrated her, Raven herself isn't proud of that moment.
"The way people were treating me while I was bigger was emotionally damaging so when I lost weight, and I remember the moment when I went on the red carpet, and in my head I was cussing everyone out. I mean, I'm like, 'Wow, now you want to look at me because I'm skinny?' Thanks."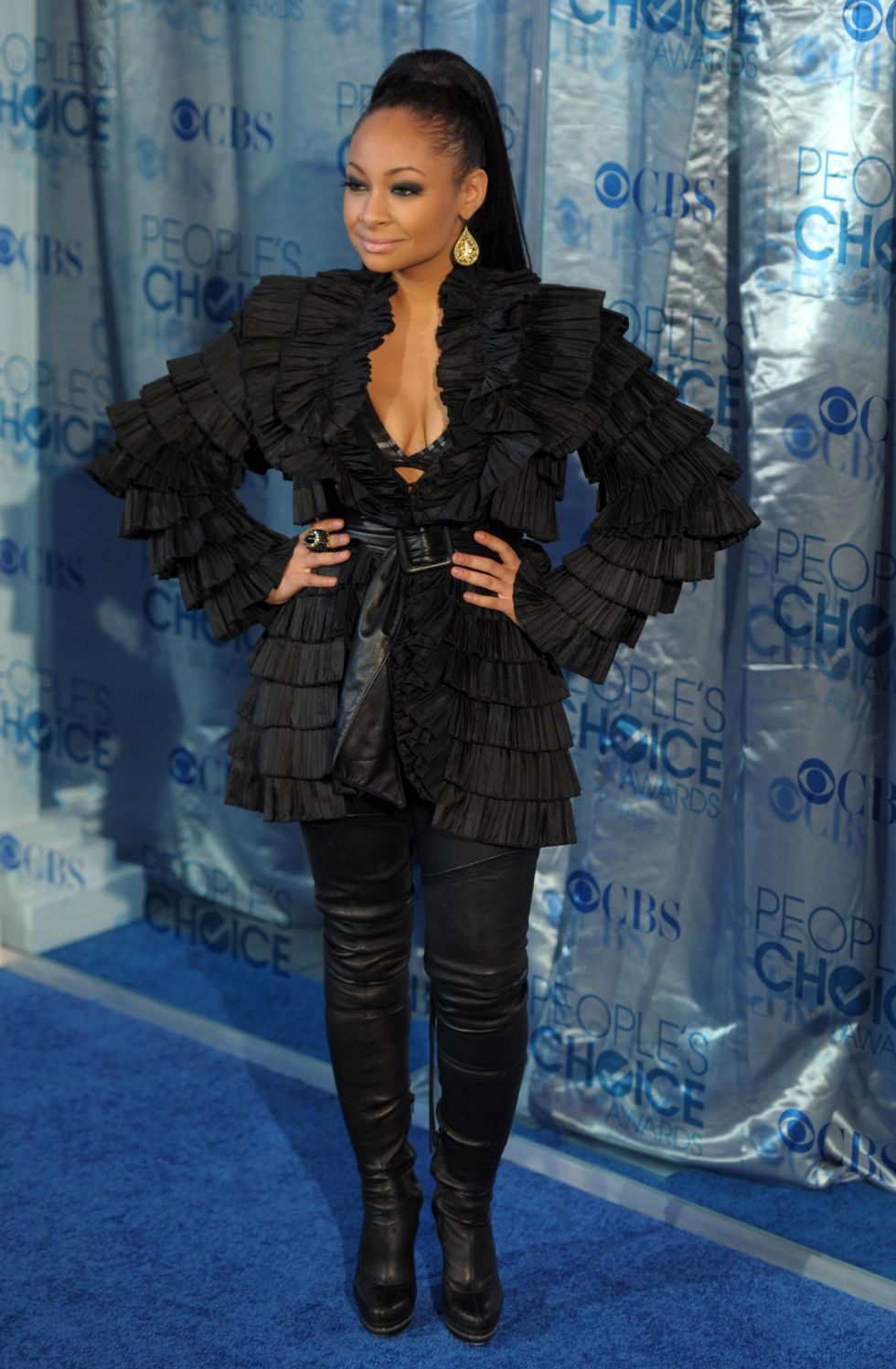 Raven-Symone arrives at the 2011 People's Choice Awards at the Nokia Theatre L.A. Live on January 5, 2011 in Los Angeles, California.
Kirby Lee/WireImage
However, the former child star says this time is different. This time, it's the bigger picture for her. In the past, weight loss might have been about attaining a certain size but now Raven's eye is on a different prize: her health.
"I'm not over here trying to be a little twig... I want to make sure that my body is healthy and prepared to deal with old age."
And while a minimum 14-hour fast might seem extreme, Raven assures the interviewer that she has done the research to educate herself and is fasting daily safely. When she opts for longer fasts between meals, Raven says that she drinks a lot of water, electrolytes, and reaches for the bone broth to sustain her.
She also credits her health goal and the support system she has in her wife, Miranda Pearman-Maday, with helping her stay focused on her journey. All we know is, sis looks damn good and we're excited for her to continue to live her best healthy life!
Raven is not the only star making headlines for their weight loss journeys. Below are four other celebrities staying on top of the health and fitness goals this year so far.
Ciara On Her 30-Pound Weight Loss
Ciara revealed she has lost a total of 39 pounds since starting her WW (formerly Weight Watchers) journey after giving birth to her third child, Win. She captioned a recent Instagram photo:
"Goodbye to those last 10lbs I've been working on these past 5 weeks, Hello to me-pre baby weight! I'm so proud of myself– down 39 pounds on my @ww journey! The @ww app really made the process easy and fun!"

And with how WW is set up, Ciara didn't have to be restrictive about what she ate in order to achieve her results. However, she and hubby do credit Peloton as their "favorite thing" to do together (and we're sure that hobby doesn't hurt). The WW ambassador also shared in a statement:
"Looking back on my journey, I feel so proud and fulfilled. Yes, I had a goal weight in mind, and I lost 39 pounds on WW!! But I have also gained so much more than what I had set to lose. I've enjoyed every step of the process, and loving my curves along the way that my baby gave me! I am honestly feeling stronger than ever and embracing life with my beautiful family and three babies – you can't put a number against that."
Tiffany Haddish On Her 50-Pound Weight Loss
Over the years, Tiffany Haddish has shed an impressive 50 pounds in her overall weight loss transformation. In a recent interview with Extra, she jokingly stated she was trying to "get my high school body back." Her favorite workout of the moment?
"At first, I was doing like 15 minutes running, you know, running on the beach for 15 or 20 minutes, or my Peloton. But then I got these Oculus glasses that changed the game. I'm kind of addicted to the VR and this app called 'Supernatural'…I'll do 20 minutes, or maybe 10 minutes in the morning, and I'm fiending to get back on."

In regards to where she is with her body now, she noted:
"I discovered I'm stronger than what I thought I was. I definitely have more endurance than I thought I have."
Sherri Shepherd On Her 20-Pound Weight Loss
OK, but have y'all seen Sherri Shepherd lately? Sis looks tf goodt! The comedian and current Dish Nation co-host spoke previously about her 46-pound weight loss but also went on another weight loss journey this year. Sherri has lost 20 pounds this year so far. Health is wealth for Sherri and in April, she told PEOPLE:
"At 54, this is best I have ever felt. My goal is to be living a long and active life with my son Jeffrey, who shares the same birthday as me."
Thanks to an active lifestyle and a weight loss program, Healthy Wage, Sherri was able to meet her goals and then some.
"I walked 3 miles, four times a week, did Zumba in my backyard and I started boxing. Now, I roller skate three times a week and I'm also taking pole dancing lessons, and call myself a pole-dancer-like-ish woman!"
Exercise is important but diet is integral. Sherri says she does a combo of intermittent fasting and keto diet.
"I had already been off sugar for two years; so I then made the difficult decision to give up dairy, pork and beef. I love eggs with avocados, onions and peppers and grilled chicken and salads. I love to make kale chips as a snack. I also started cooking my meals, which has made a huge difference because I know exactly what ingredients are in the food I prepare."
LeToya Luckett On Her 30-Pound Weight Loss
LeToya Luckett is on a weight loss journey to lose a total of 50 pounds after giving birth to her second child with her former partner, ex Tommicus Walker. So far, the singer/actress has shed 30 pounds. In addition to an active lifestyle, she also credits Body Complete RX for helping her meet her goals:
"Here we are month 3 update on my weight loss journey with @bodycompleterx 🙌🏽 I'm officially now 30 lbs down and feeling sooooo good y'all!! Their trim system is theee truth! So happy I'm starting to feel like myself again. Only 20 more pounds to go!"
Featured image by Amy Sussman/Getty Images
Keep reading...
Show less
Every day, Black women elevate the world. We are trendsetters and visionaries; the shapeshifters that lead by virtue of presence alone. In a world that sells our identities for consumption, we remind everyone that joy is our birthright and the grace we carry will always be authentic. Our existence is not a social experiment but a crafted emblem of perfection. And for that, we deserve everything good this world has to offer.
With that, xoNecole created the ElevateHER Shop, a here-to-stay online marketplace. For Black women, by Black women. While there are multiple places to shop Black online, which we champion, #ElevateHER provides a way for consumers to directly support small Black Women-Owned businesses! Just in time for Juneteenth, we aim to celebrate not just our joy but our ancestors and kick summer off the right way.
We're launching our first curated iteration "Summertime Joy" to celebrate everything we are and everything we aspire to be. ElevateHER will continue to grow and have iterations reflecting other seasons and life events relevant to us all. We got the range. Everything from beauty (Summertime Fine) to home decor (Dope Abodes), personal development and entertainment (Booked & Boujie) to food and wellness (Guilt-Free Pleasures) to personal style (Here to Slay)—we've got it.
To complement our ElevateHER Shop launch, we're celebrating non-stop with a slew of immersive moments for our audience to share in the Joy. See below for interactive ways to share in the joy and uplift womenpreneurs of color:
Custom AR filter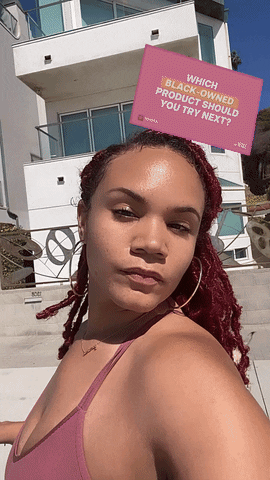 Wondering what Black-owned product to shop next? No worries, our Instagram AR Filter has you covered! Our filter scrolls through dozens of fabulous products from the ElevateHER Shop randomly landing on a different product each time. So what are you waiting on? Try it out on the @xoNecole Instagram page here and don't forget to tag @xonecole and use #ElevateHER so we can repost you!
Instagram Guides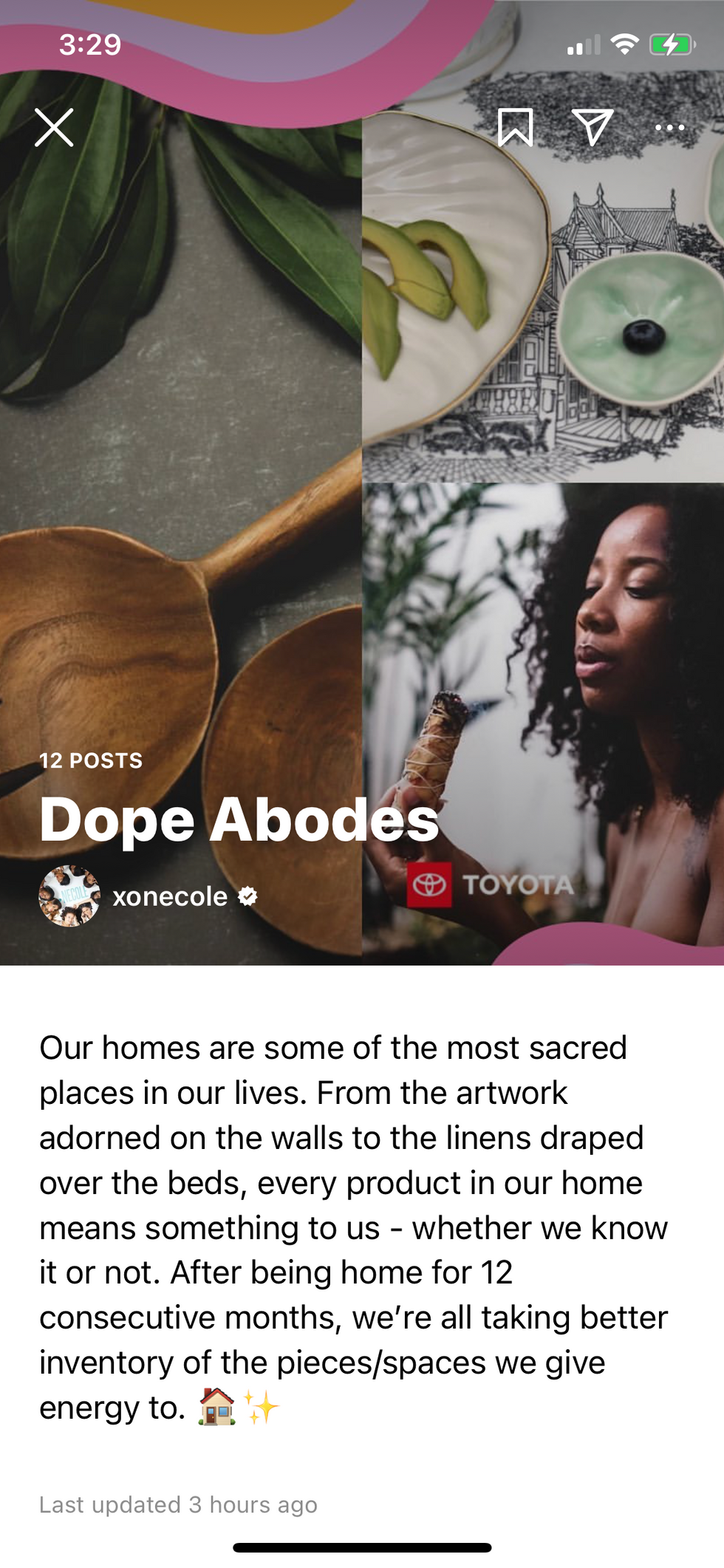 We curated 5 user-friendly Instagram Guides that each serve to represent products from every shopping category in the ElevateHER Shop: beauty, style, home, books and wellness. We shared some of our favorites amongst favorites that are worth investing the coins in this summer and beyond, for Black women by Black women.
Editorial Series: Black Woman Owned
This Marketplace was curated not only to shop and support these founders, but also to discover. We've been fortunate enough to get insight into the lives of Black women entrepreneurs who are featured in our shop. Explore the Black Woman-Owned editorial section on the shop homepage to learn more about the brains behind the businesses + brands. These stories are meant to inspire and be of motivation.
The journey of Black entrepreneurship is difficult for many but when we share information while being unafraid to share our stories, we are capable of accomplishing everything we set our minds to! ElevateHER soars by shining a light, a special one, for all of us.
ElevateHER 100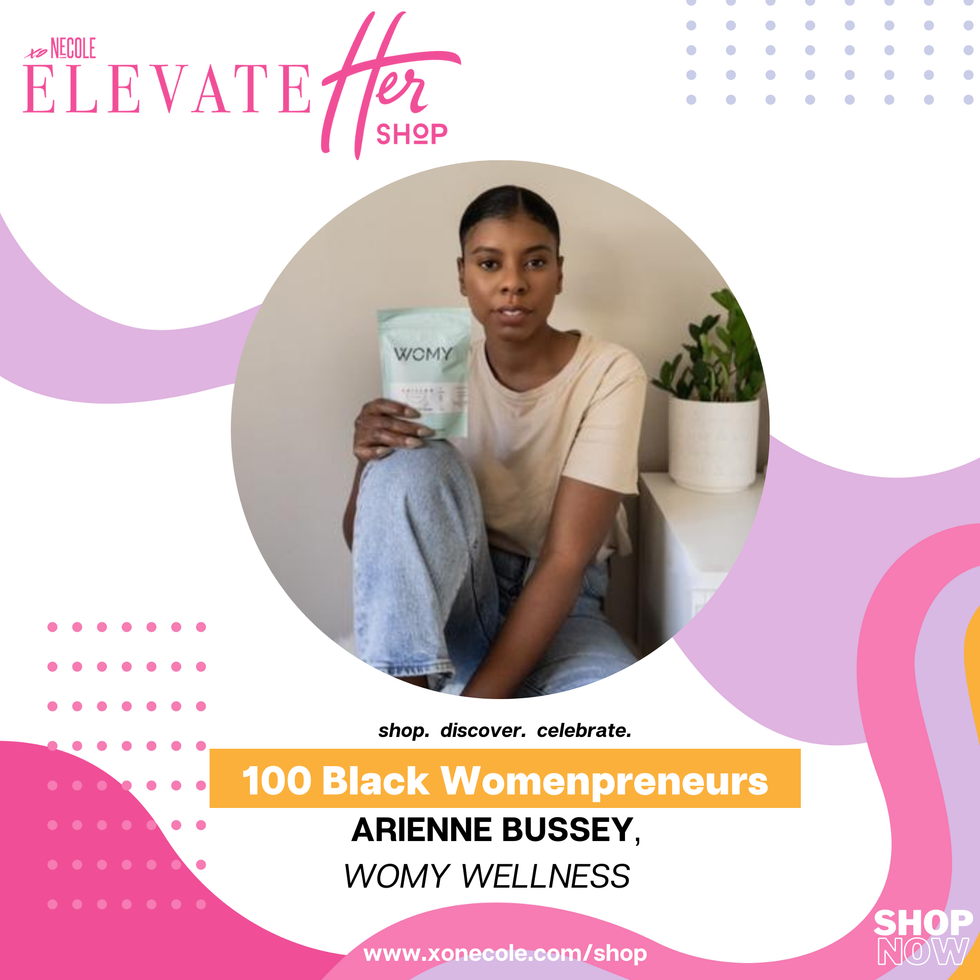 We created Instagrammable graphics for our 100 womenpreneurs who were featured in their audiences to celebrate this notable moment and encourage their followers to bask in the joy.
ElevateHER is for the current and future. To our Summertime Joys and beyond: we will always elevate.
Featured image designed by Kyra James
Keep reading...
Show less