When I went natural, I spent hours on YouTube trying to find the perfect regimen and best products to care for my hair. I wanted my 'fro to be soft, long, and luscious. I washed my hair with a peppermint oil-infused shampoo and massaged my scalp nightly with an oil to stimulate hair growth. It worked. My hair grew long, and I loved it until I opted for a shorter style.

When I realized I could wash, condition, and style my hair in less than 30 minutes, I got lazier with my routine. Over time, I stopped massaging my scalp, removed oil from my routine, and shampooed my hair less. I stopped focusing on the health of my hair because I wasn't concerned about the length. If something went wrong, I told myself I would just cut my hair shorter and start over.
That was the wrong approach.
While my hair looked good, there were times I scratched my scalp until it was tender. I shampooed my hair more often to fix the issue, but it was only a temporary solution that probably made the itching worse. A healthy head of hair starts at the roots, and I was neglecting mine.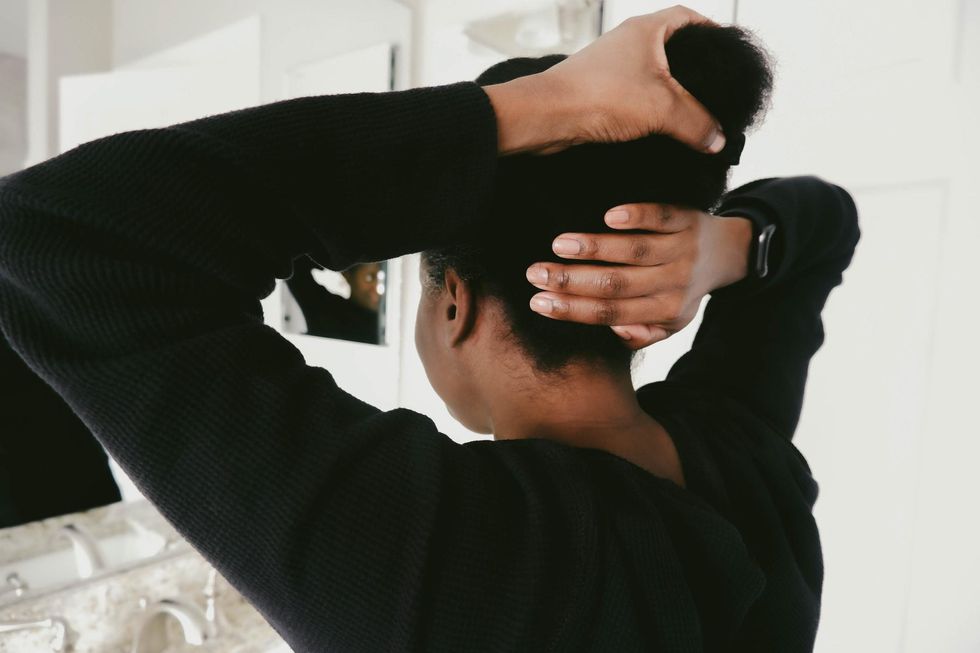 Grace Cary/Getty Images
Our scalp contains around 100,000 hair follicles that produce sebum or oil to keep it moisturized. This sebum also helps shield the skin from infection and allows hairs to grow. When the organisms that dwell on the scalp are out of balance, it can lead to breakage, thinning, and hair loss.
An itchy scalp is one of the most common signs of an unhealthy scalp. If you find yourself constantly scratching your head, it could mean that your scalp is dry or irritated. An itchy scalp may also be a sign of dandruff, a condition that causes the dead skin on your scalp to flake off. Dandruff isn't a sign that your hair is dirty. Taking care of the skin on your scalp and your hair can require different products. While dandruff can be uncomfortable to experience, it is a common skin issue.
Stubborn dandruff that is difficult to get rid of can be a sign of several scalp-related issues, such as atopic dermatitis and psoriasis. If you are experiencing dandruff with one or more of the following symptoms, it may be time for you to see a dermatologist and receive medical treatment:
Redness or inflammation: If you notice that your scalp is red or swollen, it could be a sign of irritation or infection. Bacteria or fungi often cause scalp infections, which can be painful and uncomfortable. Skin infections can not be treated and healed on their own. Most require medical treatment.
Greasy scales: If you notice greasy scales on your scalp, it could be a sign of Seborrheic Dermatitis, a chronic form of eczema that can last for years. It can also cause the skin to become flaky and white or yellow. It can also result in oily skin all over the body. While this condition is more common in men and adults ages 30 - 60, BIPOC people are likely to have a severe form of the disease called Petaloid Seborrheic Dermatitis.
Oily scalp: If you find that your hair is greasy or oily, it could be a sign that your sebaceous glands are overactive. An oily scalp can also lead to hair loss, as the oil can clog the pores on your scalp and prevent new hair from growing.
Hair loss: This is another sign that your scalp may be unhealthy. Several factors, including genetics, hormonal imbalances, medications, and infections, can cause hair loss.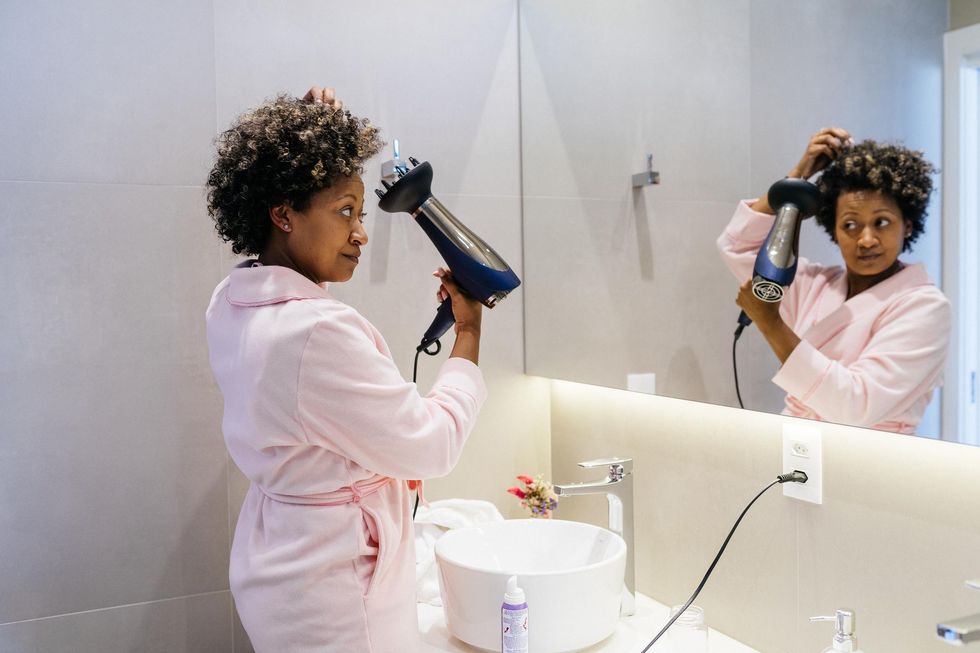 Igor Alexander/Getty Images
How to Get Rid of Dandruff
Once you speak with your doctor and they've ruled out any underlying medical conditions, there are a few steps you can take to manage your dandruff and restore your scalp health. Remember that everyone's combination of hair type and scalp could require a different approach, so don't hesitate to speak with your doctor about what might work for you before resorting to store-bought products that could damage or make the problem worse.

1. Avoid harsh chemicals.
This includes chemicals that you may use on your hair, such as shampoo and conditioner, and those that you may be exposed to in your environment, such as cleaning products or pollutants. When choosing haircare products, look for ones designed for dry and sensitive scalps, and avoid those containing sulfates, fragrances, or other harsh ingredients.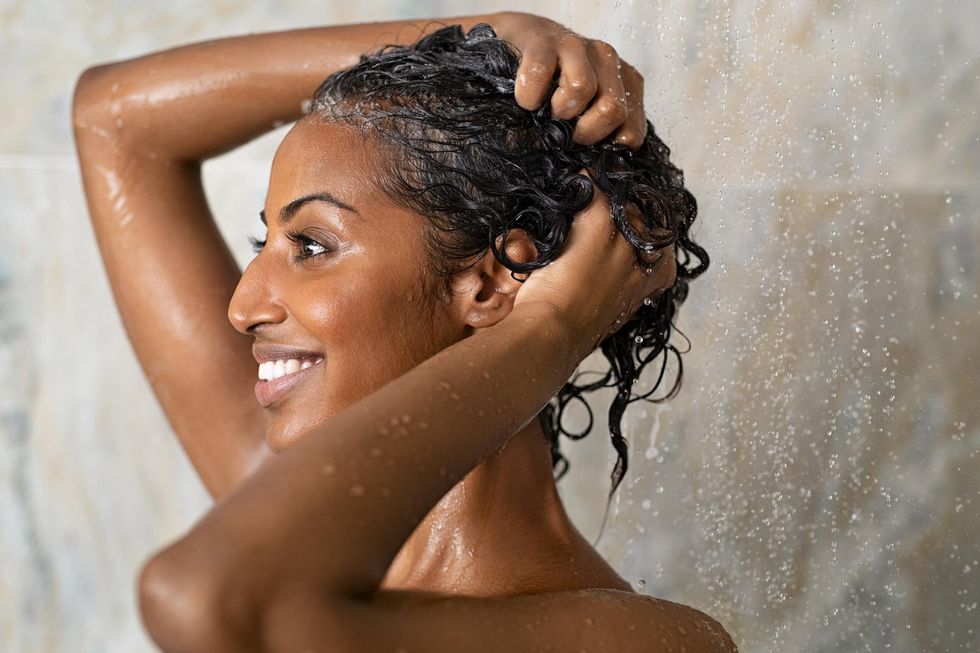 Rido Franz/Getty Images
​2. Keep your scalp clean.
For women with natural hair, moisture and conditioner are staples in our regimens, but shampoo is important too. Shampooing regularly with a gentle shampoo and avoiding hairstyles that can trap dirt and oil on the scalp helps maintain hair health. Shampoos with pyrithione zinc, selenium sulfide, and salicylic acid contain antifungal properties and help exfoliate the scalp. Just be sure to rinse your hair thoroughly after shampooing to remove all traces of soap and residue.
​3. Moisturize your scalp.
The scalp is skin that needs moisturizing too. Products such as leave-in conditioners, oils, and serums keep our scalps hydrated, especially during the old weather months. While there are many options to choose from on the market, several shampoos and conditioners have also been designed to moisturize the scalp.

​4. Avoid hot showers.
Long hot showers may feel good on the skin, but they can damage your scalp. The heat from the water can strip away natural oils, leaving your scalp feeling dry and irritated. If you wash your hair in the shower, use lukewarm water when showering or rinse your hair with cold water.

​5. Protect your scalp from the sun.
Just like the rest of your skin, your scalp can be damaged by exposure to the sun's ultraviolet rays. To protect your scalp, wear a hat or scarf when spending time outdoors, and consider using sunscreen specificallydesigned for the scalp.

A healthy scalp is the foundation of any good haircare routine. Following the tips we've shared can keep your scalp clean and promote healthy hair growth. If you're experiencing dandruff, the most important thing is to figure out what's causing it in the first place – once you know that, you can take steps to fix the issue. If you've been chaining your routine and don't see the results you're hoping for, don't hesitate to see a dermatologist. Your hair will thank you for it.
Featured image by F.J. Jimenez/Getty Images
When I heard that Tracee Ellis Ross' Pattern Beauty was dropping something new, I was elated. As someone who has been using her products since she launched, hearing about a hot tool was super exciting, especially since I've had such a great experience with hair treatments and styling products. Celebrity drops are a large part of the beauty industry, and at times they can feel like what many would call a cash grab.
However, for Ross, as she told me and a room full of fellow beauty editors in New York City on launch day, "I've never understood the concept of marketing where it's about shaming you into buying a thing so that you can then feel better about yourself," she says. "I really want to reframe the historical relationship of heat as submission to heat as a possibility."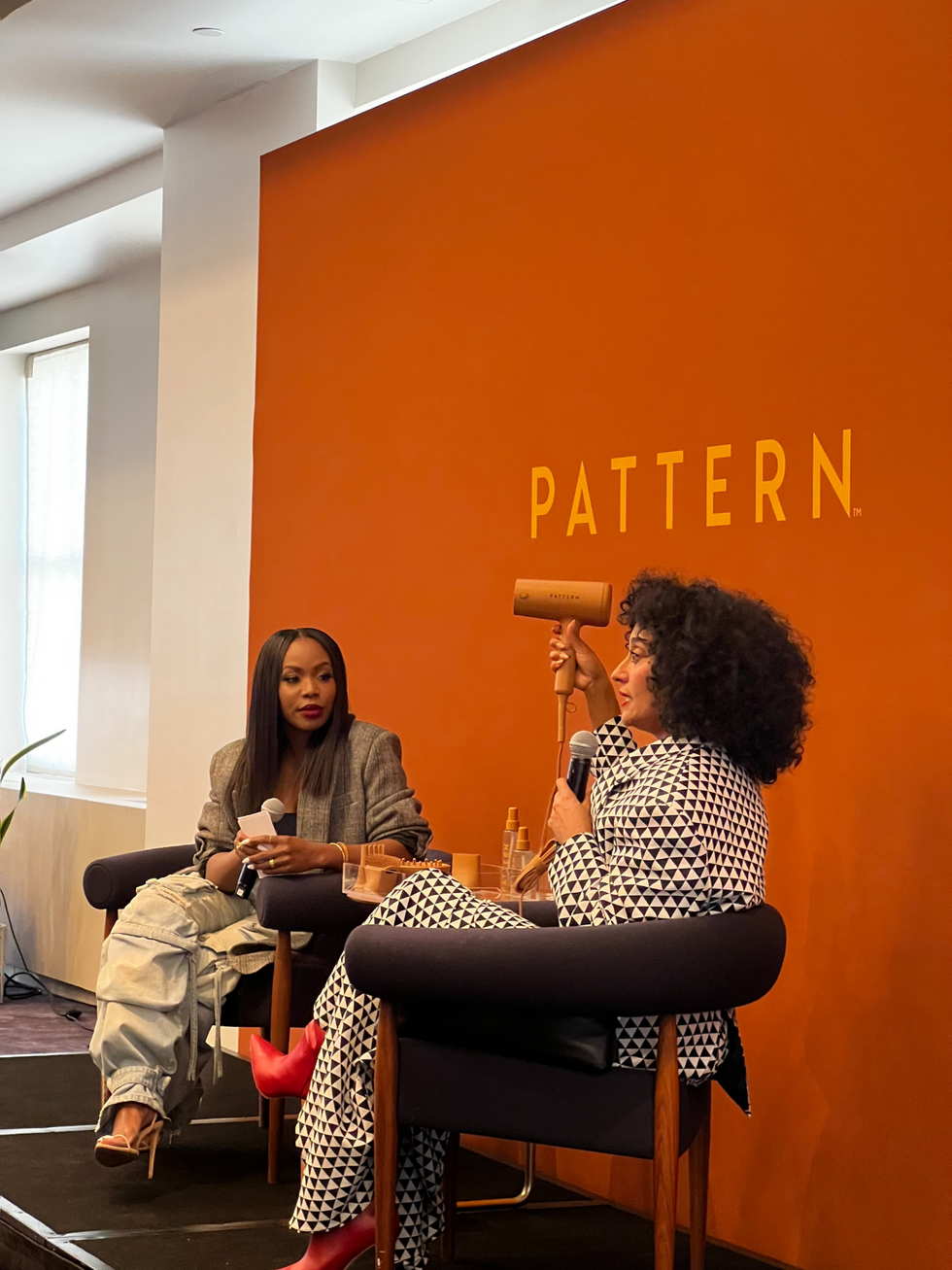 Courtesy of Bianca Lambert
I don't use much heat on my hair unless I'm blowing my hair out for box braids or gently diffusing my curls after sitting under a hair dryer to set them. But there's always a need for a blow dryer. However, I know that this is one of the tools many of us struggle to get right. So, I'm going to give this latest drop from Pattern a test run. Keep reading for the deets.
PATTERN Blow Dryer: My Honest Review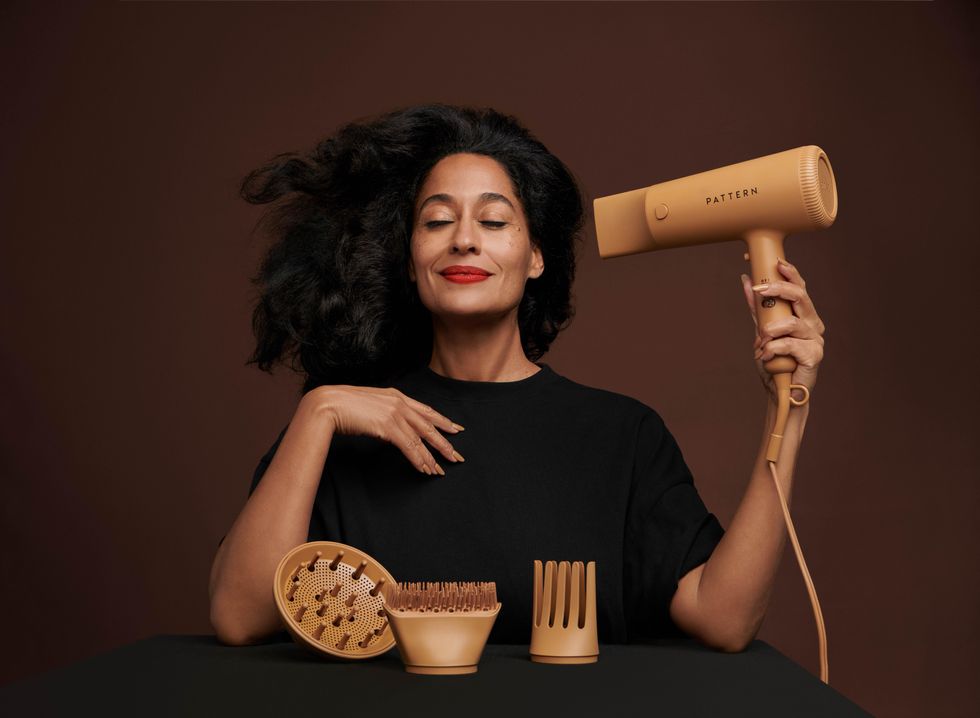 Courtesy of PATTERN
The Design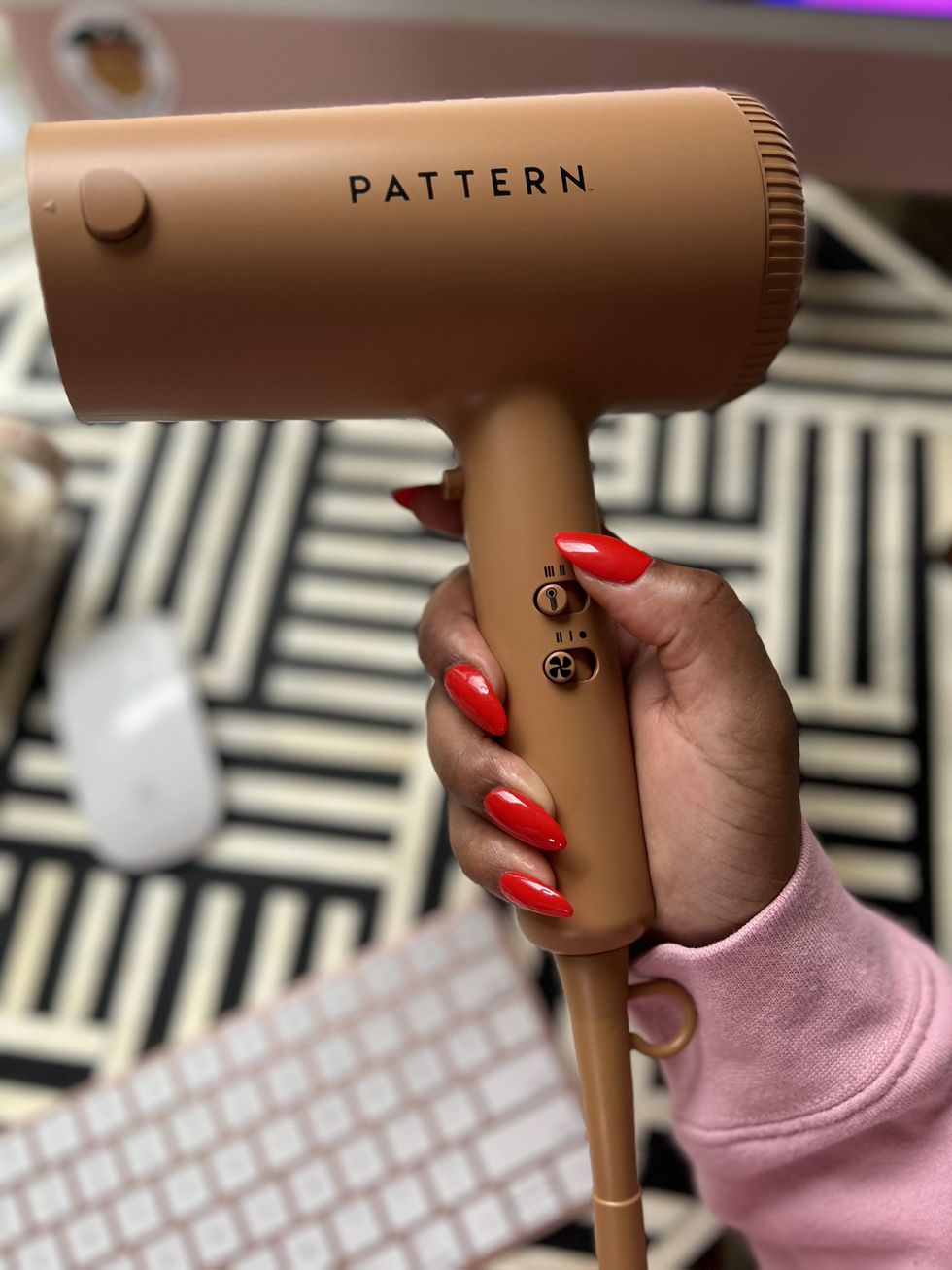 Courtesy of Bianca Lambert
When I opened the box holding the matte caramel brown blow dryer—which Ross said took two years to bring to life— I was immediately impressed. The sleek minimalistic hot tool comes with four attachments: a diffuser, wide tooth comb, brush, and concentrator, which is a nice element considering that many blow dryer attachments come separately. As she chatted with us, I quickly realized how much thought went into creating this petite but mighty dryer. When I say mighty, I mean it has a professional motor—which is mega important for minimizing drying time—three heat and two-speed settings, and a cool shot button. The coolest part: you can switch the settings without ever having to remove the dryer from your head.
Additionally, if you're tired of losing your attachments while you blow dry, the Pattern team devised a remedy: a dual-locking structure to keep them in place sans any movement. And get this, Ross really wanted the cord to match the rest of the dryer. However, she was told that may or may not be able to happen. Well, it happened! And, I have to say, it's a nice touch.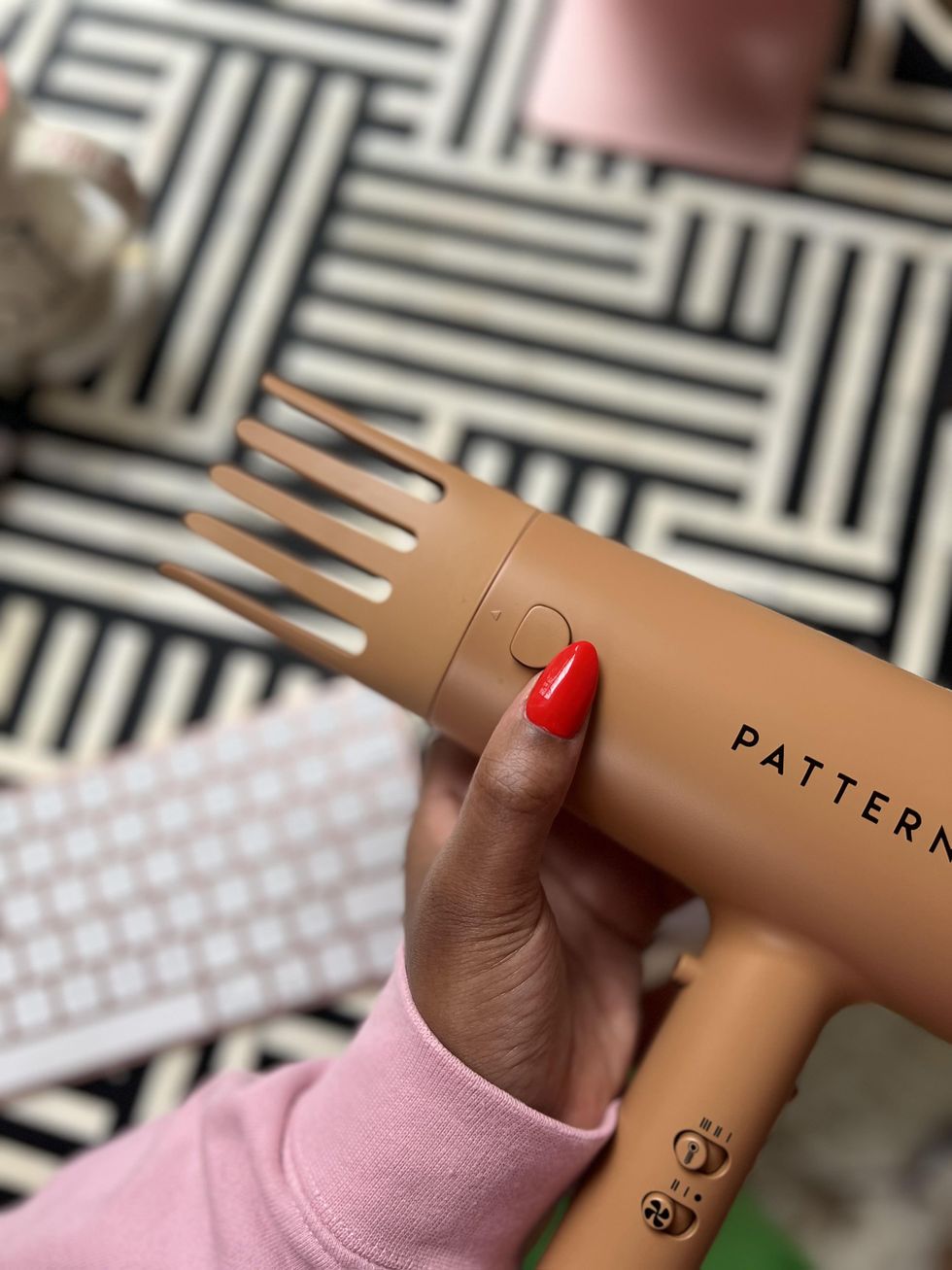 Courtesy of Bianca Lambert
When it comes to the design, I can't forget to mention two of the attachments that are clearly designed with curly and coily hair at the forefront. First, there's the wide-tooth comb attachment. I can't be the only one whose every broken plastic bristles on a comb attachment. So, I love the idea of this wide-tooth version designed to glide through the hair and distribute heat evenly.
And then there's the brush attachment. I haven't used the Pattern Shower Brush, but this attachment design mimics the beloved brush. This attachment is made for drying and stretching coils, tight textures, and shorter hair lengths.
The Experience
I'm currently rocking box braids to give myself a little break from manipulating my hair. However, even with braids, I keep up my weekly wash day routine. "What about the frizz," you may be asking yourself. Truthfully, my hair health means more to me than worrying about frizz. But I've managed to find a way to reset my hair after each wash with minimal frizz, which involves a blow dryer. I typically use a Dyson, which carries a hefty price tag. So I was super excited to try this on my small knotless braids.
After washing, conditioning, and adding a leave-in, I layer my hair with a mousse. I go between Pattern's Curl Mousse and The Doux Bee Girl CrazySexyCurl Honey Setting Foam, depending on my hair's frizz factor. In this case, I went with Pattern. After applying the mousse, I tie my hair down with a satin scarf and let it air dry, and then I go back in maybe an hour later to dry it.
Because I was headed out to dinner with a friend and had gone swimming before, I had to wash my hair. I timed my dry session, which started at 5:46. My hair from roots to ends was dry by 6:02, which was perfect given that I was already running late and my high-density hair can take forever to dry, even with braids.
Ross says to start with the lowest heat setting, which I did. What I found the most revealing was that this little dryer really did pack a punch. Because I was pressed for time, I went with the second heat setting and used the diffuser on my roots and then the concentrator on the length of my braids. I loved that my arm never felt heavy.
Final Thoughts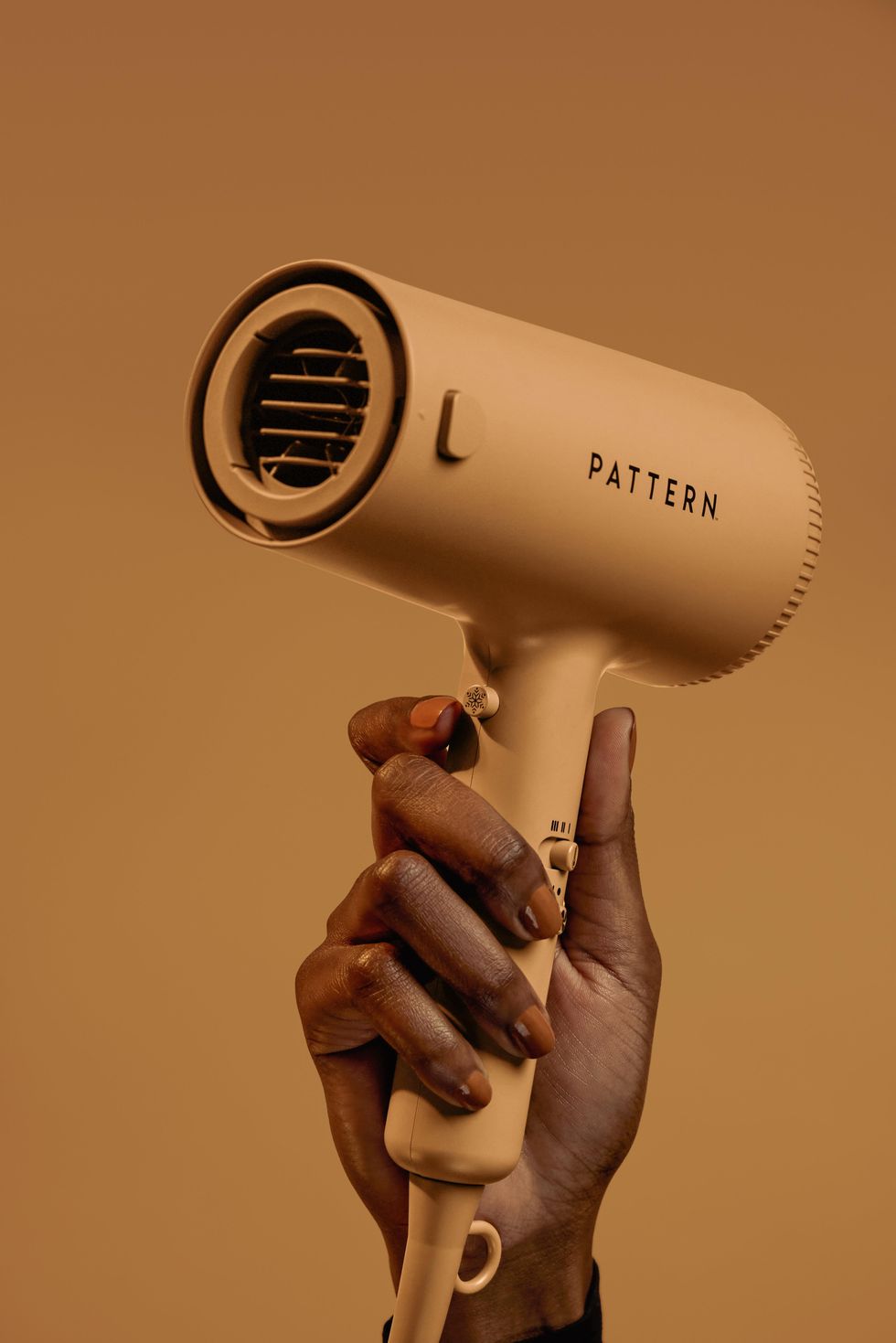 Courtesy of PATTERN
I love that this dryer comes with four attachments because, so often, once you purchase your blow dryer, now you have to budget for the attachments. Additionally, there's the design and not just aesthetics. It's the fact that the blow dryer not only has a professional-grade AC motor, but it's also lightweight, easy to use, and it can go right in a carry-on because of its size. And I can't forget the fact that you don't have to remove the dryer from your head when switching the setting, and I don't have to worry about my attachments hitting me in the head and falling off.
One final pro for me: the price. This dryer is nearly half the price of the best-known dryers on the market, and it's made for curly and coily textures.
Featured image courtesy of PATTERN
Effortless grace, undeniable natural beauty, and a voice hand delivered by God and his angels themselves are just a few of the notable ingredients that make up Jordin Sparks. The former sixth-season American Idol winner - who made history as the youngest winner of the entire franchise at just 17 years young - has gone on to release hit after hit, marking her territory as a key voice in the 2010s R&B scene with "Tattoo," "One Step At A Time," "No Air," and "Battlefield." Now, the Sparkle star has added a few new titles to her resume, including wife, mother, and Cantu Beauty ambassador.
The Grammy-nominated singer-songwriter has been personally tapped by the hair care brand to join forces in an effort to shine a light on the brand's community initiatives to give back to women around the world. This includes her partnership with the global nonprofit organization Women Empowering Nations, which kicked off in 2022 with a surprise virtual visit to the final 11 young women who were awarded a spot in the Cantu GLOW Global Fellowship, a four-month hands-on experience in the beauty industry.
In an exclusive interview with xoNecole, Jordin opens up about her natural hair care journey, how self-love and self-care work hand-in-hand, and how becoming a mother and a wife has challenged her self-care maintenance.
xoNecole: How did the partnership with Cantu first begin?
Jordin Sparks: Well, I actually ran into [Global Marketing Director] Dametria [Mustin] down in New Orleans for ESSENCE Fest. We were at this Black excellence brunch and our paths crossed, and we just kind of connected. I really love what the company stands for and how they are empowering women, and at the same time making and helping women feel beautiful with their hair no matter how they rock it. Anytime I can be a part of something that helps uplift women and empower them, I want to do it, so it just seemed like the perfect partnership.
xoN: When did you begin to fall in love with your natural hair?
JS: Honestly, I think it took a little while to fully embrace my hair. I always loved my curls, but when I was growing up, I always wanted something that I didn't have naturally, which was straight hair just because it was different; it was so pretty. My mom's hair was straight as well, but I loved my curls - always. I never wanted to get rid of them. I think it wasn't until probably my mid-twenties that I really started to understand my hair and what it needs, what it doesn't need, how it works best, how to take care of it with a crazy schedule, and different things like that. I would say my mid-twenties was when I really started to embrace and love my natural hair.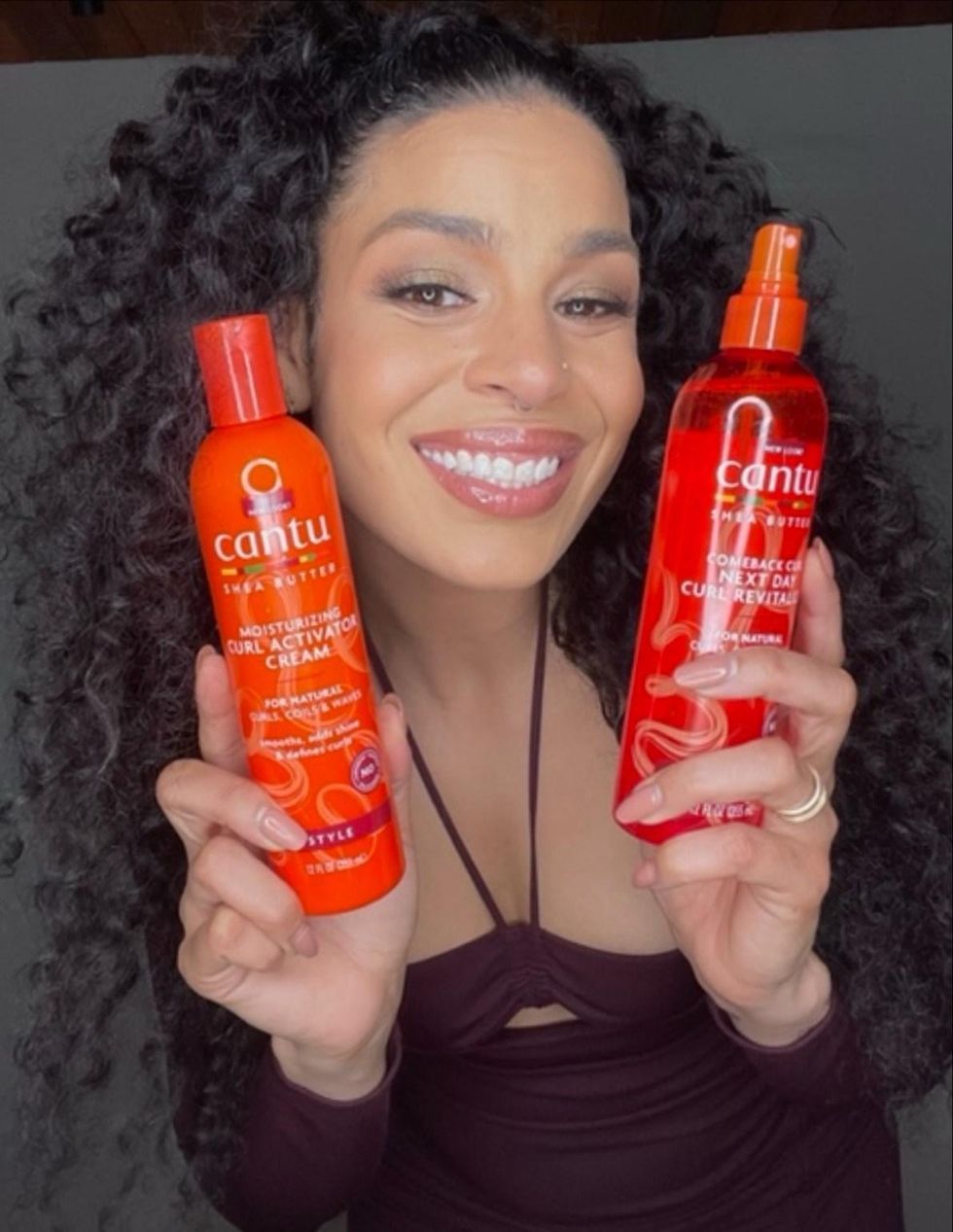 Jordin Sparks.
Image courtesy of Cantu.
xoN: When does your hair feel the most beautiful?
JS: Honestly, I love it when my curls are doing what they're supposed to and being wild and free. I love them when they're like that, but now that I've discovered protective hairstyles, I also love my hair in braids. I feel really beautiful when I have those, and I especially love the fact that I can do so many different things with them as well.
xoN: How has your hair routine changed since you've become a wife and a mother?
JS: Well, I definitely don't take as long to do my hair like I used to. That's also why I love the protective styles. With braids, I tried faux locs, I tried the Marley twists. I love them all, but the best part about them is that you just wake up and go. You don't have to do anything and you still look fly no matter where you go. It's definitely changed as I have less time and I need less fuss, to be honest.
xoN: Why is it important to include natural hair into conversations about self-love?
JS: Honestly, I think this is a really good question because if we can't love our hair, which is our crown, it naturally comes out. We can change it when it's out with different treatments and stuff, but we can't change the type of hair that we have. I mean, I'm sure technology has come so far that maybe we can now, but as of now, I don't know if we can do that. If we're talking about self-love and loving ourselves in all that we are, that would definitely include the crown of hair that we wear.
I know when I was younger, my hair just did what it wanted to do. I didn't quite know how to do my hair yet, and sometimes it would make me feel a little self-conscious because I was already tall and stood out where I was. When my hair kind of just did its own thing, it stood out even more. I'm grateful. I know we're all individuals and I'm meant to stand out from the crowd, but when I was younger, I just wished my curls would've just done what I told them to do.
Embracing my hair has definitely helped me embrace the rest of me as well. My natural beauty and what I have. I love my cheeks, I love my eyes, I love my face, my skin, my smile especially, and I love my hair. When you look in the mirror, those are the things that you see. You see your eyes, you see your face, and you see your hair. I think that it's definitely important to include that in the conversation with self-love because it's one of the first things that you notice, and the first thing that you see, and it's going to be with you. I mean, hopefully, it'll be with us for as long as we are around, but it depends.
"Embracing my hair has definitely helped me embrace the rest of me as well. My natural beauty and what I have. I love my cheeks, I love my eyes, I love my face, my skin, my smile especially, and I love my hair."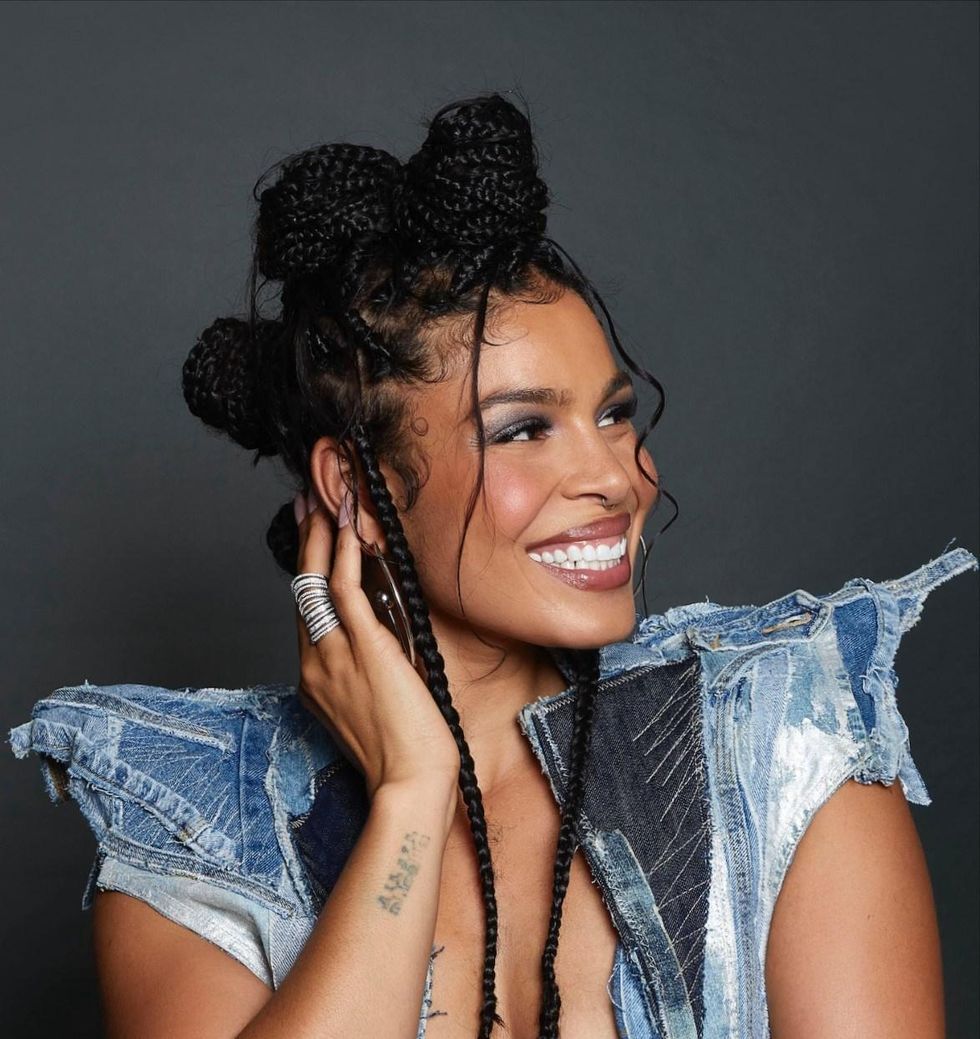 Jordin Sparks.Image courtesy of Cantu.
xoN: Who are some of the women that you turn to for natural hair advice?
JS: Honestly, this is a good question as well because I have learned a lot over social media, and with all the different women that I come across and I run into. Everybody that I have met, all these different women, these amazing artists, and songwriters, and actresses that I've come across, and in other fields as well. Everybody's got a different way of how they do their hair and it's always so interesting to me. If the conversation comes up, I definitely love to ask, but I learn a lot of different ways to do your hair and different hacks from social media, to be honest.
xoN: What are some key lessons that you've learned about natural hair and self-love that you wish you would've learned sooner?
JS: I wish I could have told my younger self that doing my hair is a process and that it's something that you have to learn. When you're young, you want everything to happen right then and there. I don't remember spending a ton of time crying over my hair, but I do remember moments where I felt frustrated and just wished it would've been easier. But nothing that's ever worth doing is very easy, so I'm grateful that I've learned to exercise patience in that way with my hair. Being able to love and embrace my hair has really helped me with who I am and all the things that make me me.
In the self-love department, I feel like I've had a good grasp on who I am for a long time, but I feel like I would have wanted to tell myself that true beauty and true inner peace do come from the inside when you shake off all those external things that don't really define who you are. Clothes don't define who you are - they're an extension of who you are, but they don't define you. An accessory in your hair, a shoe, makeup, all of those things don't define us. It's who we are inside and how we treat other people. Especially being in the industry, sometimes that message can get blurred and cannot come across so easily.
I think I would've just told my younger self to not worry, don't sweat the small stuff, you'll be coming into your own, and you'll be coming into your power as a woman the more you grow and the more that you learn, and that it's going to be amazing. I'm still the same person to my core, but I know that 18-year-old Jordin couldn't mess with Jordin now.
xoN: In the entertainment industry specifically, how have conversations around natural hair evolved, and where can we see improvement?
JS: I have seen a ton of conversation about natural hair. There's tons of think pieces, there's clips, there's videos, there's hacks, there's all these different things on social media and all over. I think it's great that we're having that conversation so the youth can hear these conversations, see them, and realize that they're not alone and that we've all had to figure out our hair journeys together. On the other hand, I do feel like what we need more of is people who know how to do these types of hairstyles. It's very few and far between where you find somebody who can do what is asked for a character as an actress.
Then have somebody come in and try and do natural styles in the way that we know that they should look. I don't think that there is enough. Basically, we need more hands on deck. All hands on deck. We need more people who can do natural hair. I've got to give a shout-out to my girl Alicia, who did my hair while I did my Christmas movie (A Christmas Treasure) in Vancouver. She took such good care of my curls. They were beautiful. We had a plan where I wouldn't put so much heat on my hair so that my hair could still grow and look great. I really love her, so I want to give her a shout-out because she really is helping us girls feel like we know what we're doing with our hair when we come to set.
xoN: How do you include your hair into your self-care routine?
JS: To be honest with you, right now, for my self-care routine, I just need something that I don't have to think about. My hair is in a protective, braided style right now and I love it. I know if I need to glam it up a little bit I can. If I want to be casual, I can do that as well, but for my self-care and my mental right now, I need something that I don't need to think about and I can just get up and go. That's where I'm at right now.
For more of Jordin Sparks, follow her on Instagram @JordinSparks.
Featured image courtesy of Cantu.

Are you experiencing more breakage than usual? Are you wondering if you've overdone it on heat or color processing? Asking yourself these questions may indicate that your hair is high porosity. So what does that mean? Simply put, high porosity hair can take in moisture (which is a great thing). But it has difficulty retaining it because the cuticle is open and lifted—this is usually a result of damage from hair color and chemical treatments (think: relaxers, etc.).
So, what does this mean for your hair care routine? Well, your hair will need a dose of protein and moisture. Protein is excellent for rebuilding the hair cuticle; however, too much protein can mean crunchy, dry hair, so that is where moisture comes in. Some moisturizing ingredients to look for in your formulas are jojoba oil, shea butter, avocado oil, and mango butter.
Now that we've discussed some ingredients that are best for high porosity hair, here are a few products —many with nearly five-star reviews—that can help revive your hair.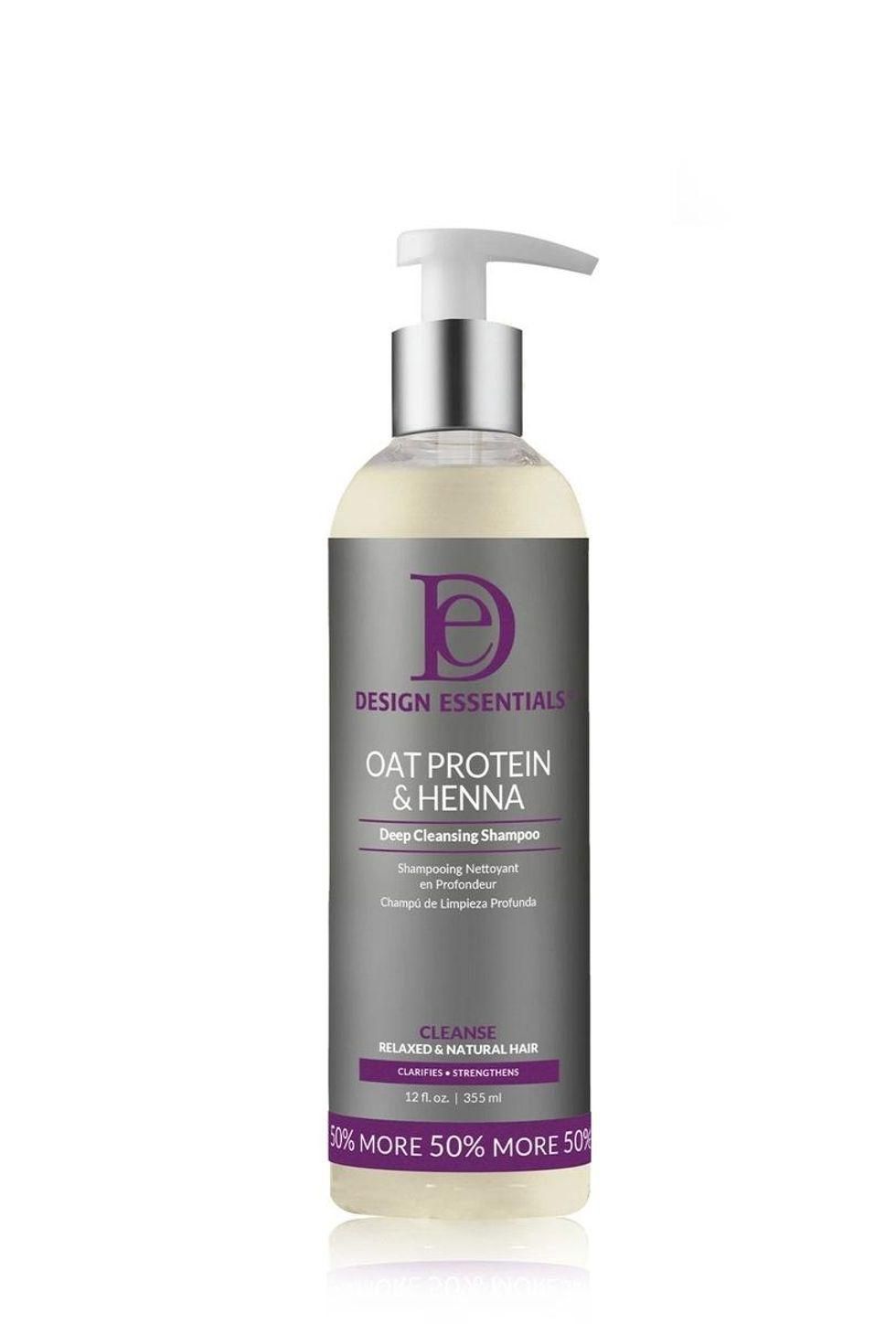 Design Essentials
Healthy hair starts with shampoo. If your hair struggles to retain moisture, formulas with humectants that draw moisture in will be your hair care BFF. Formulated with oat protein and henna, this cleansing yet hydrating shampoo has a dynamic duo at the helm that increases hydration while strengthening the hair.

Design Essentials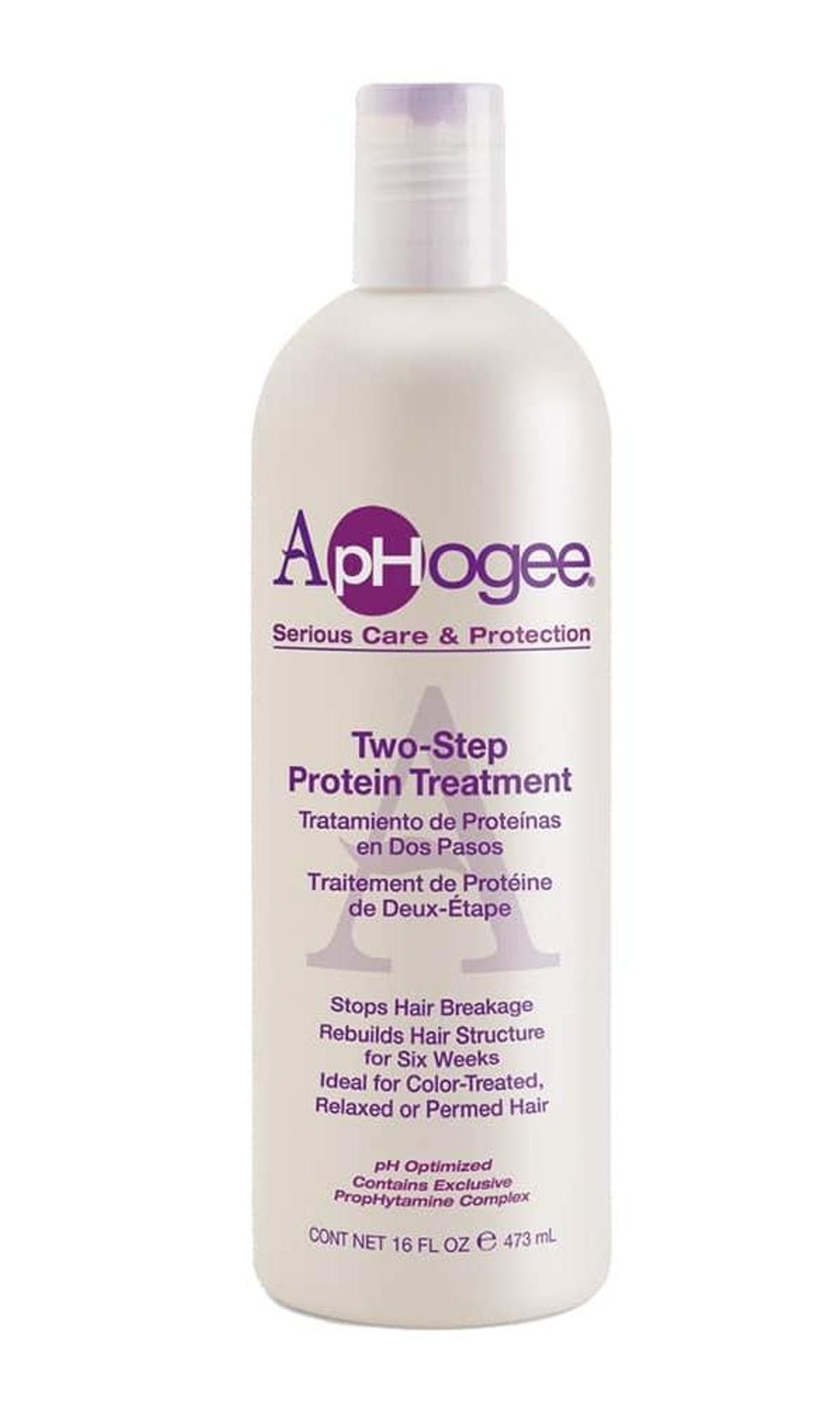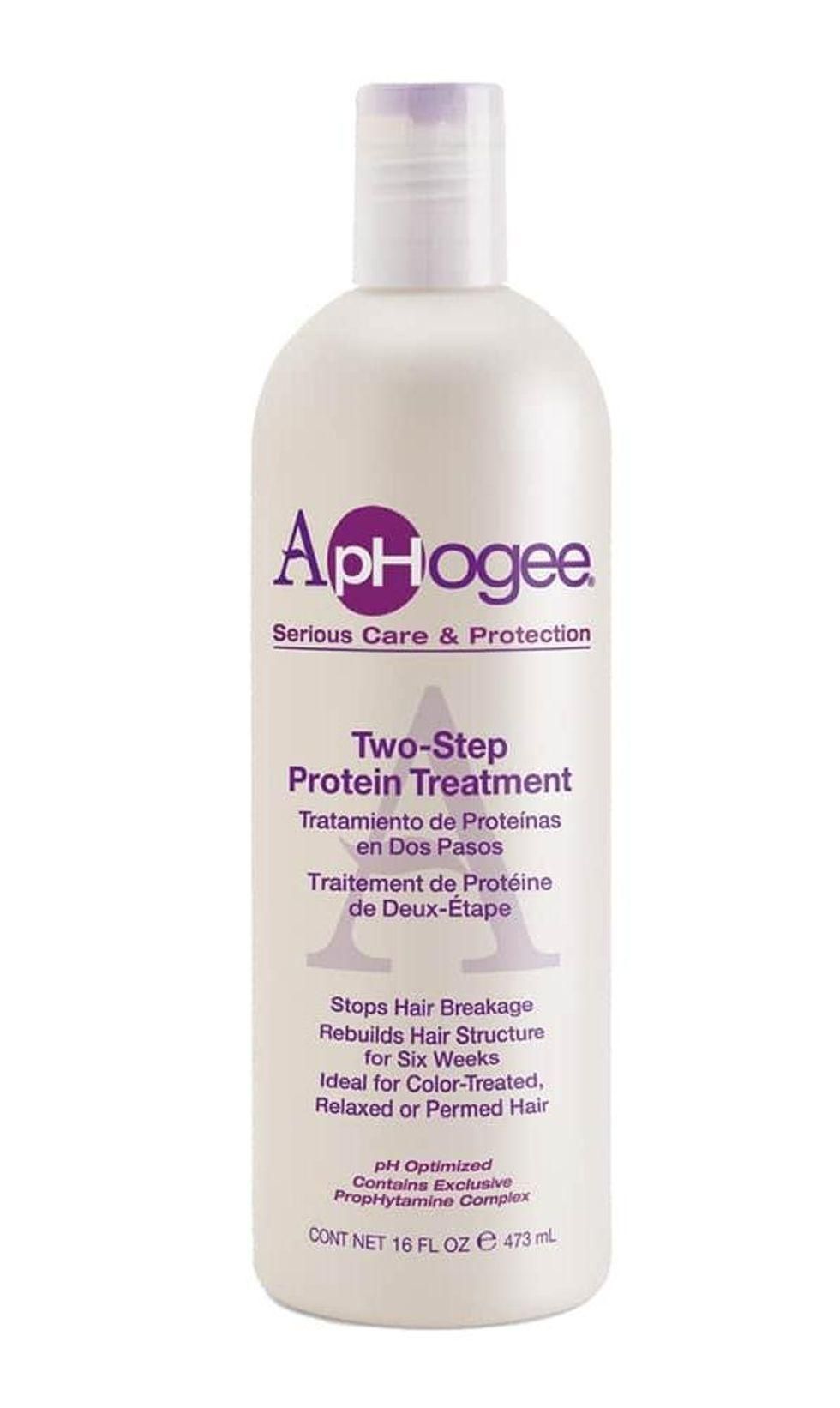 ApHogee
If you ask anyone what at-home protein treatment they are using, this one is likely high on the list. If you're experiencing breakage or are afraid you've overprocessed your hair with bleach or an overabundance of heat styling, this treatment should be helpful. Now, you have to follow the instructions to the letter because if you don't, you'll end up with dry hair. Additionally, because this two-step treatment is made of activated proteins and magnesium that are activated by heat, using this with a hooded dryer will yield the best benefits.

ApHogee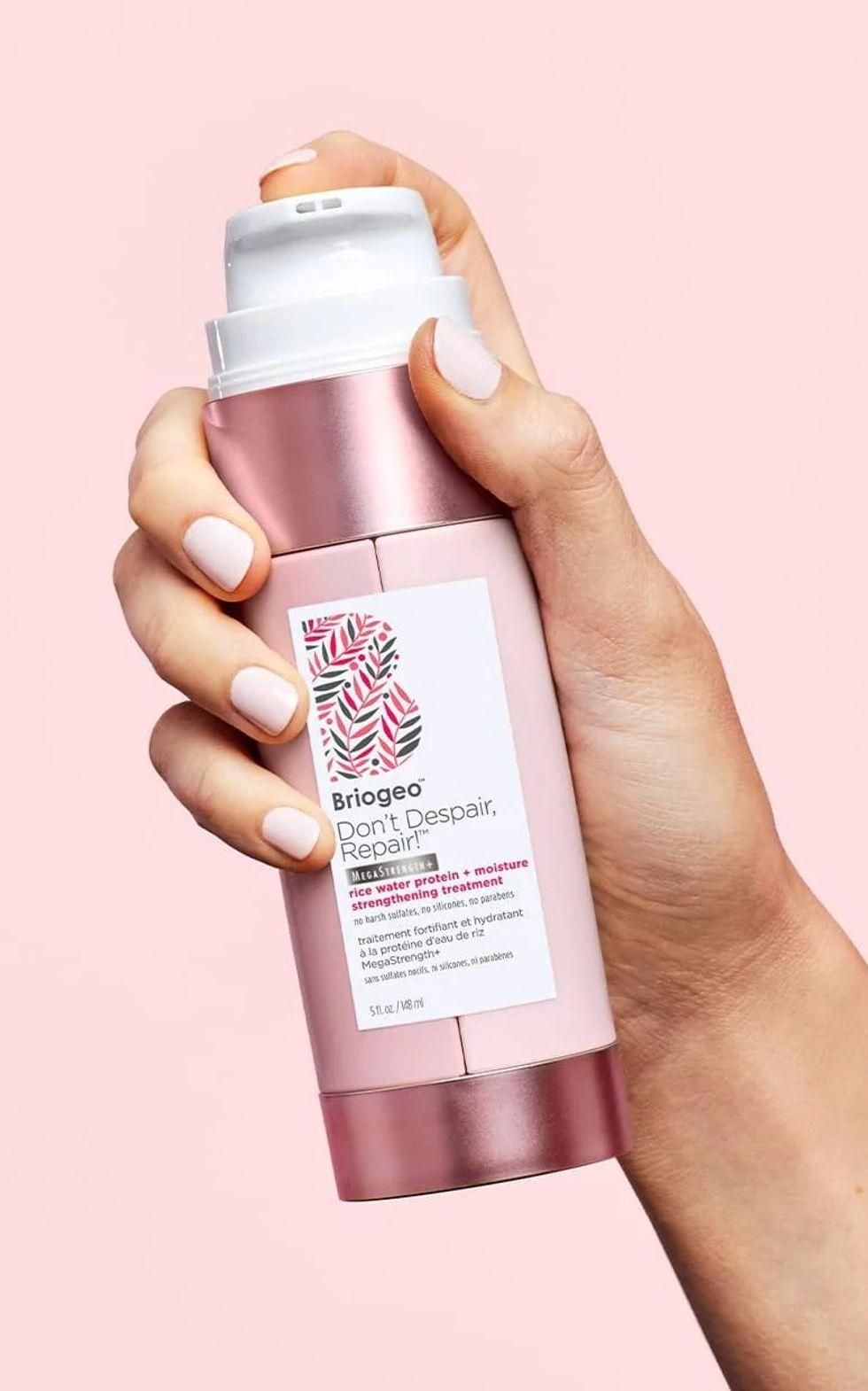 Briogeo
For a protein treatment that takes a more natural approach, this weekly strengthening treatment boasting a nearly five-star review should be in your cart. Formulated with a cuticle-strengthening rice protein complex, this treatment will help bring your hair back to its best self.

Briogeo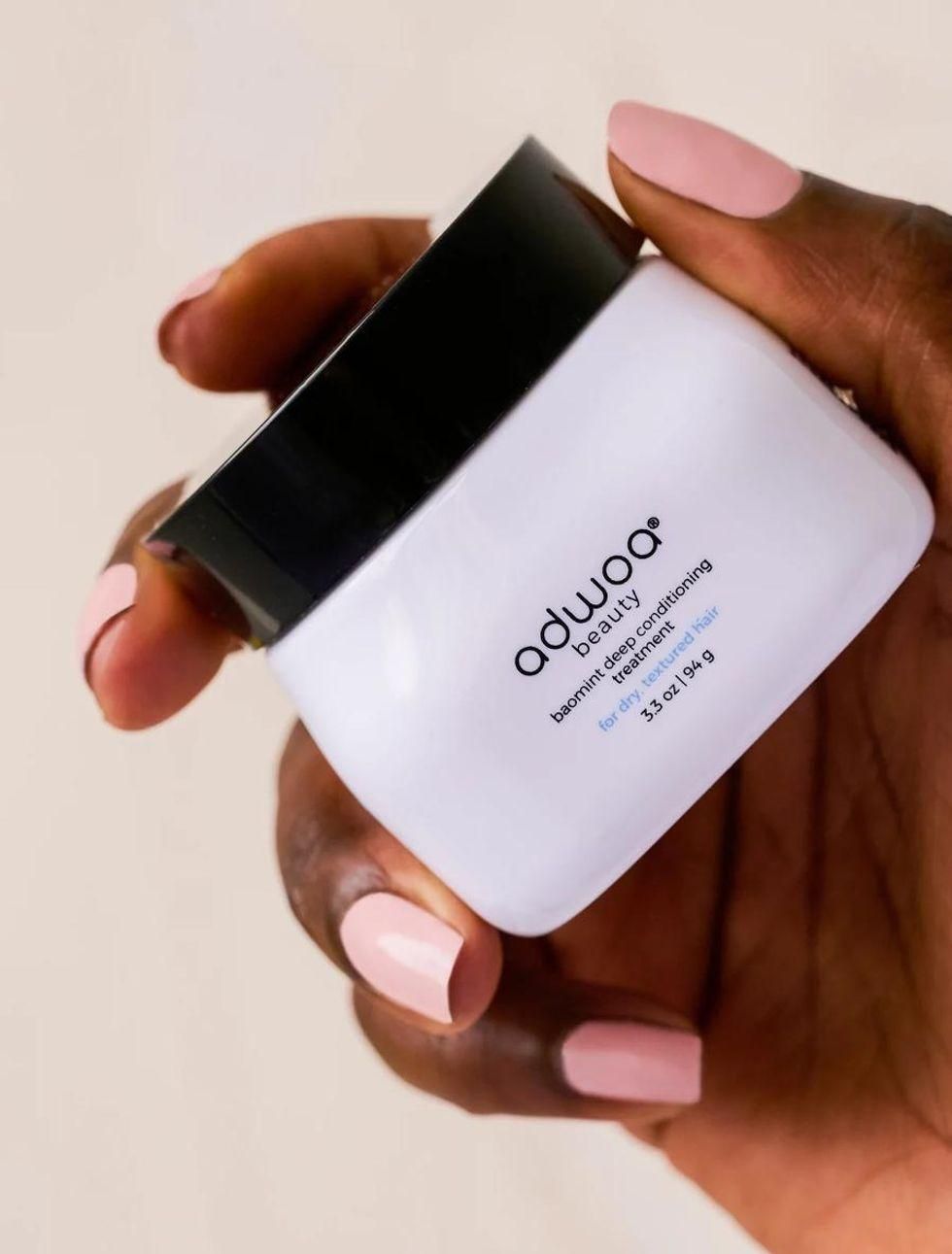 Adwoa
When using proteins in your routine, moisture is equally as important. So we love that this beloved formula is made with nourishing superstar shea butter alongside fatty acid-rich prickly pear oil because it will work as the ultimate hydrator in tandem with products that help rebuild the hair cuticle.

Adwoa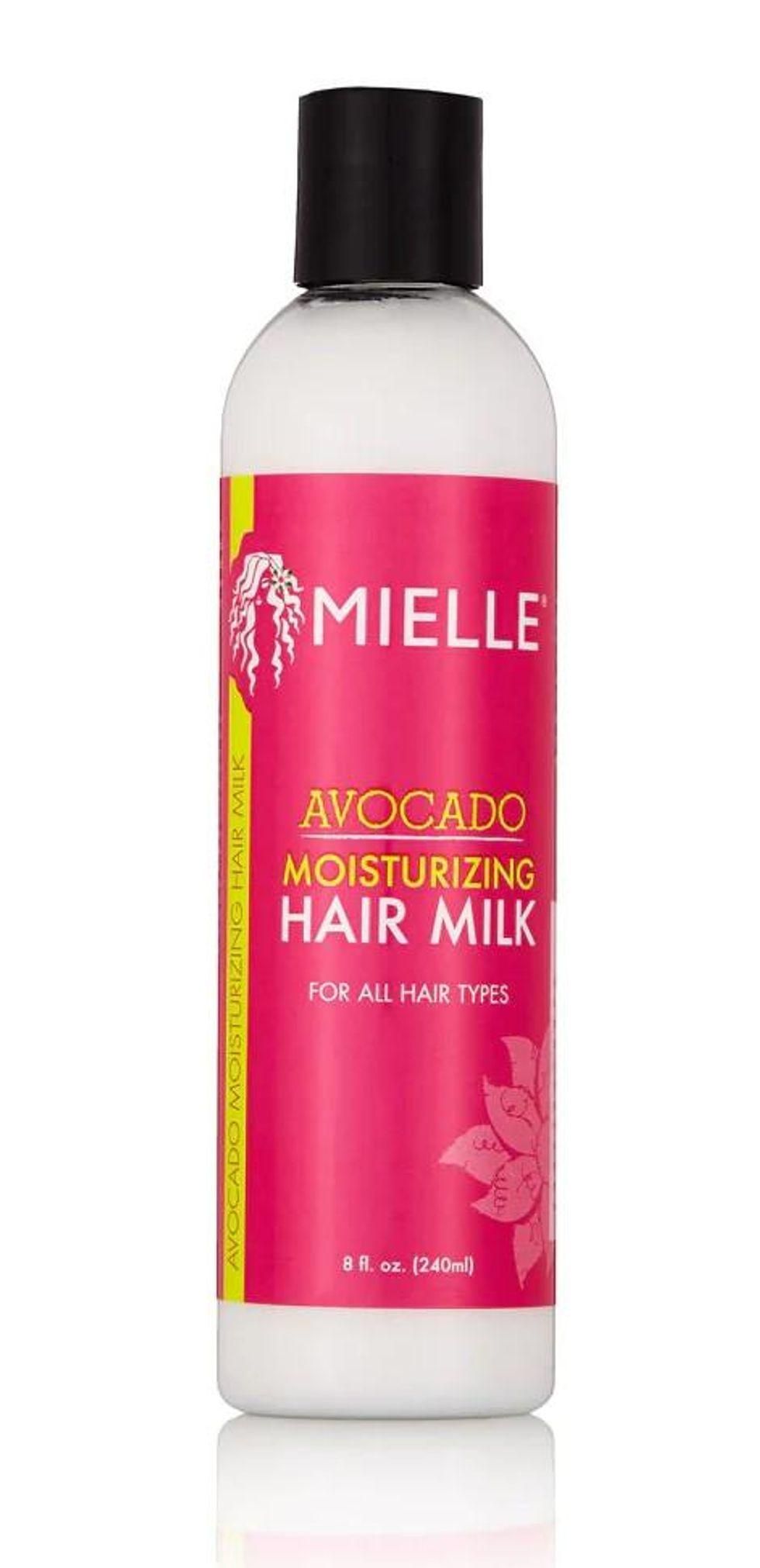 MIELLE
For an extra dose of moisture, apply this aloe-, glycerin-, and avocado-infused hair milk to your hair before layering on your stylers. Because aloe and glycerin are humectants, this will help draw moisture into the hair well beyond your wash day.

MIELLE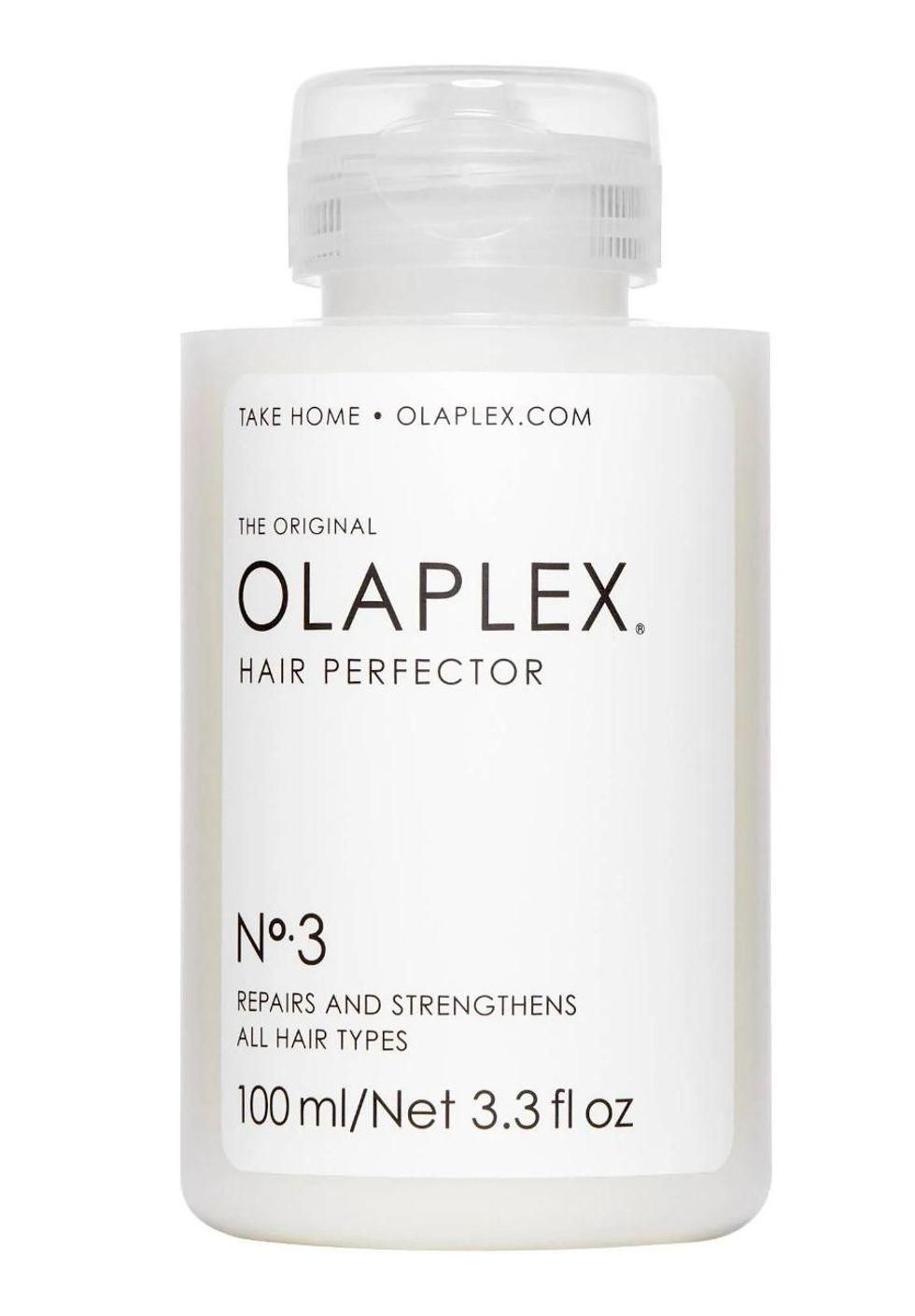 Olaplex
Don't sleep on pre-poo treatments. Since adding a pre-poo to my routine, I've seen a significant difference in the health of my ends which means length retention. Like the protein treatment listed above, to get the full benefits from this bond-building protector, be sure to follow the instructions by applying it to damp hair and leaving it on for at least 10 minutes before shampooing.

Olaplex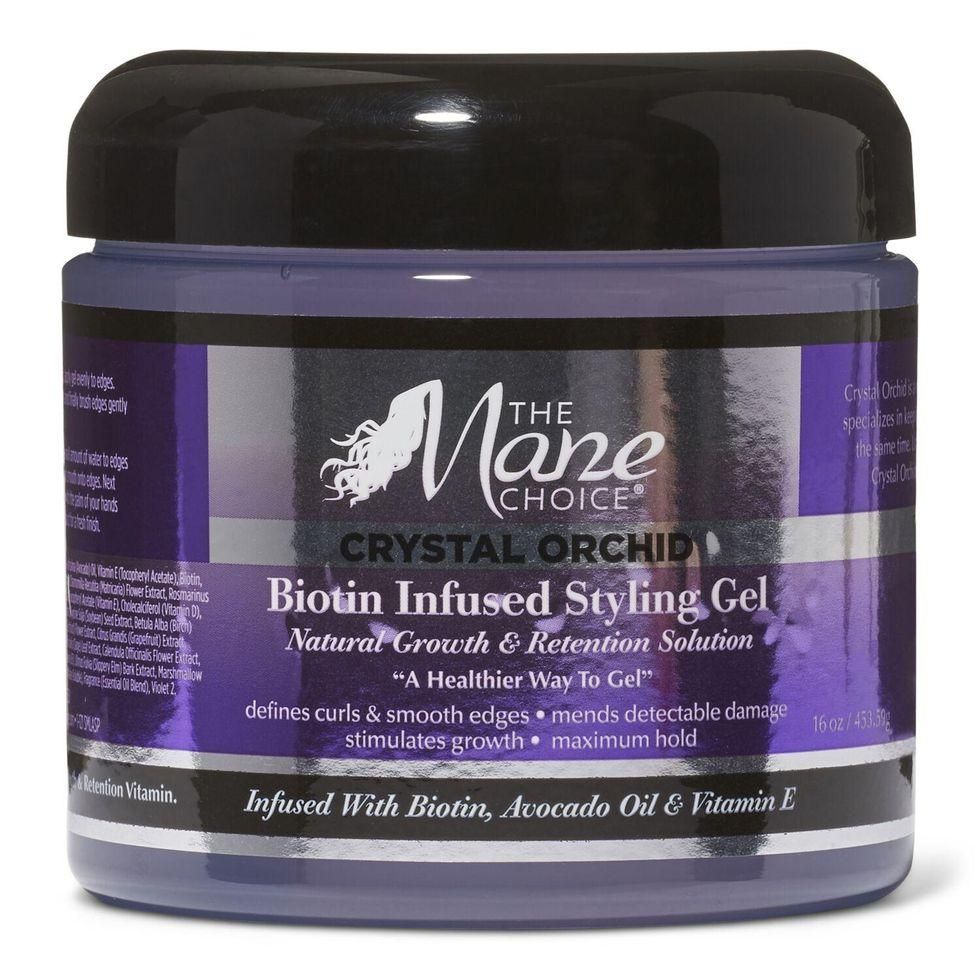 The Mane Choice
Packed with biotin and vitamin D, this silicone-free gel defines curls, smooths frizz, and strengthens the hair. An added bonus: the formula is easily reactivated with water if you need to revive your curls throughout the week.

The Mane Choice
Featured image by Laylabird/Getty Images
No matter the time of year, finding the perfect cocktail of natural hair products that enhances my curls and confidence feels like a journey. As the temperatures begin to cool drastically, weather becomes more of a challenge as I scramble to find the ingredients that will keep my coils healthy and my scalp moisturized. Searching for solutions, I've learned that with the change of season there should be a few adjustments and alternative hair methods that can provide moisture, encourage growth and prevent breakage during cold dry weather.
For generations, Black women have developed unhealthy relationships with natural kinks and curls due to negative words, thoughts, and feelings towards our hair. Along with a lack of natural hair care education, there's an oversaturated market of products marketed towards ethnic hair care but made of ingredients that do more harm than good, leaving many of us feeling overwhelmed, defeated, and insecure about our hair in its natural form. It's never too late to find what works for you and with winter approaching, this is the perfect opportunity to learn of proper tools and products that will protect and maintain beautiful curly hair throughout the harsh weather.
I spoke to Dr. Gaby Longsworth, Ph.D. scientist, certified hair practitioner, biotech/pharmaceutical patent attorney, and owner of online natural hair resources Absolutely Everything Curly and CurlPlanet on how she is helping women care for their curls with our own hands. As a Ph.D. scientist, she was curious to learn why certain hair products worked well for her hair but others did not. After extensive research, reviews, and understanding of ingredients, she realized the amount of misinformation being marketed to the masses. Becoming deeply passionate about sharing her knowledge and research, Dr. Gaby created a database of all things curly, available directly at our fingertips.
For insight on how to protect your curls with the right products, moisturizing methods, and routines, keep reading for Dr. Gaby Longsworth's 10 tips on how to prevent hair breakage this winter.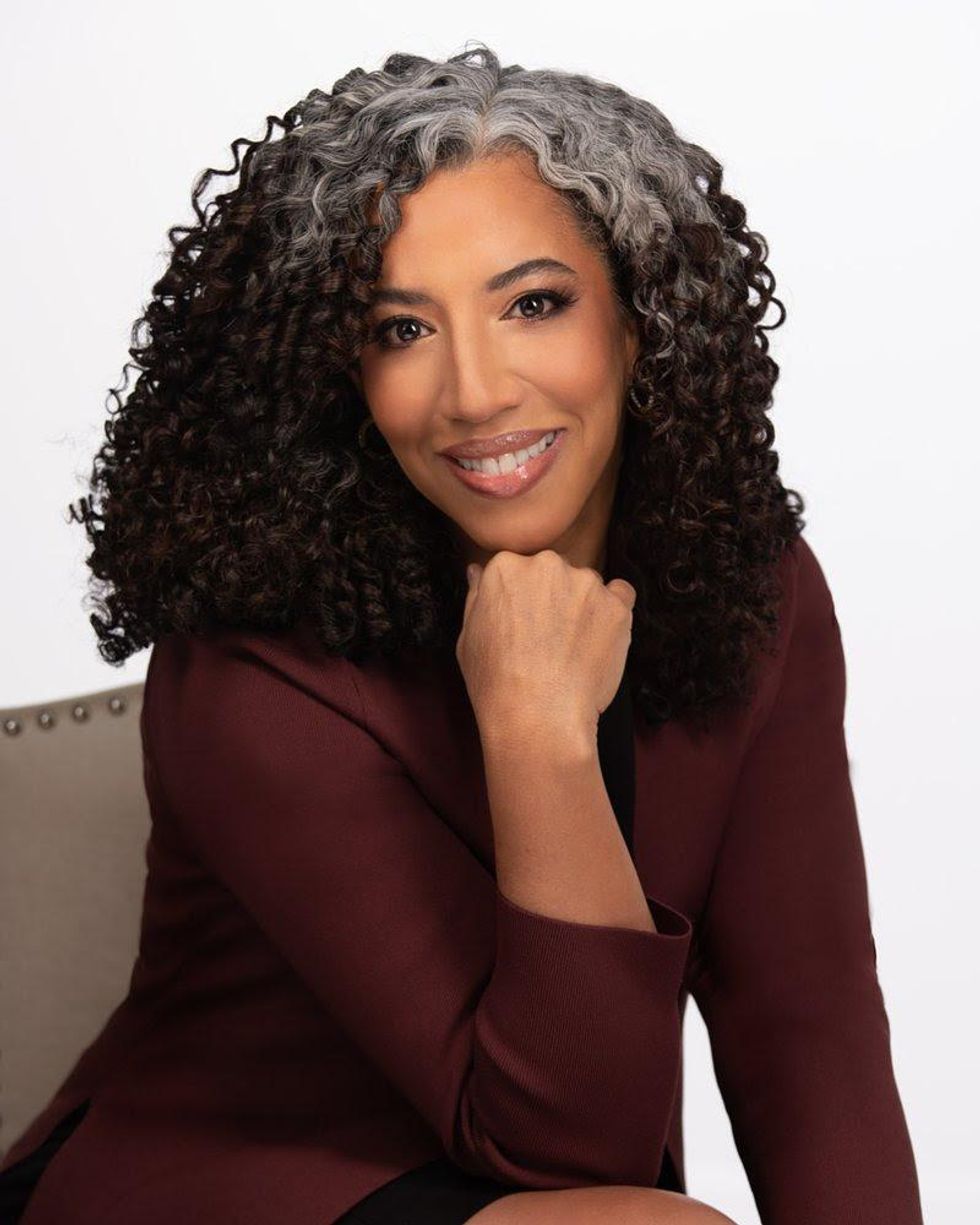 Courtesy of Dr. Gaby Longsworth
Dr. Gaby Longsworth, founder of Absolutely Everything Curly, a science-backed subscription-based educational space created to help those with all types of curls discover and embrace their hair in its natural form. Subscription to Absolutely Everything Curly's content for $2.99/month on their website.
On scalp detoxes and how to clarify curly hair:
"When someone does a scalp detox, that basically means a deep cleanse of the scalp to remove debris and build-up from pollution, hard water, oils, and dead skin cells from the hair follicles and rebalance the scalp pH to improve the scalp microbiome for healthy hair. The most common detox product has apple cider vinegar as a key ingredient. Other ingredients include charcoal, tea tree oil, and peppermint. My favorite detox product is the Bounce Curl Turmeric Detox.
"An inflamed scalp can lead to hair loss, dandruff, or other issues. Healthy scalp, healthy hair. When you clarify your scalp, a clarifying shampoo is used to strip the hair of excess buildup. Because these shampoos are more drying for curlies, they are not meant for regular use. The most common shampoos contain chemical surfactants such as ammonium- or sodium lauryl sulfate, ammonium laureth sulfate, and alpha-olefin sulfonate. The higher the pH of the product, the more drying it will be.
"Dry curls often lead to breakage and thinning and for that reason, most curlies should avoid sulfated shampoos. There are so many excellent clarifying shampoos on the market. My favorite brands include Ouidad, Bounce Curl, Jessiecurl and Kinky-Curly Come Clean."
On how to determine if you have low, medium, and high density hair:
"Density refers to how tightly packed individual hair strands are on the scalp. If you can easily see your scalp, you have a lower density or fewer individual hair strands per square inch. If it is harder to see the scalp, you have hair of medium density. If you can barely see your scalp or not at all you have high density hair – in other words, thick hair.
"To determine hair density, a popular test is the ponytail test, but this test is not possible if you have short hair."
On protective styles that won't cause hair breakage: 
"Many protective styles are fine as long as the braids are not pulled too tightly. It is the tight tugging and pulling on the edge areas that causes hair loss. Cornrows, box braids, bantu knots, knotless braids, faux locs, crochet braids, twists, and goddess locs can all be fine, if not too tight. Extensions should not be too heavy.
"My favorite protective style is two-strand twists because they are lightweight, do not add tension, and require no heat. They also retain moisture longer and keep the hair tangle free. I also love wigs."
On her tips for how to avoid hair breakage this winter:
Never use brushes on dry hair.
Finger combing while detangling is best.
If you do use a comb or a brush, it should be a wide tooth comb and only when hair is soaking wet and saturated with conditioner. If using a brush, it should be a detangling brush and used only on soaking wet hair saturated with a high slip conditioner. Divide high density hair into as many sections as possible, before detangling it with a detangling brush. Remember to be gentle in order to not break the hair strands.
Do not use any heat on your hair. Once your hair is healthy, you can use a hooded dryer on cold air or low heat, or a diffuser. Lubricate your scalp with oil if needed, once or twice a week.
If you have low-porosity hair, deep condition with steam or heat (such as with a thermal heat cap).
Keep tight hairstyles or pulling at your edges to a minimum.
Detox or clarify your scalp once or twice a month.
Use the LOCG or LCOG (Liquid/leave-in, Cream, Gel, Oil ) method.
At night, cover your hair with satin or silk, or put it up in a pineapple, and use a silk pillowcase.
Choose protective hairstyles when possible.
Featured image by wsfurlan/Getty Images
Hair porosity is a puzzle constantly making its rounds on every social media platform from YouTube to TikTok. And it's for a good reason. Knowing your hair type is essential. Most hair gurus will tell you your hair porosity is a key component in the products you use and how you layer them.
Let's get into the best products for low porosity hair, a subject I know a lot about because I'm part of this hair club. For years, I've tried so many different products with the same lackluster results for my curls until a stylist helped me discover that my hair was indeed low porosity.
So, what is low porosity hair?
Having low porosity hair essentially means water and haircare products sit on the surface of your strands and don't absorb. However, that doesn't mean that your hair is "bad" or "damaged." In fact, low porosity hair is typically very healthy. There is one thing this porosity type needs to absorb the nutrients from products: water.
Well, didn't I just say the hair doesn't absorb water? Yes. However, water and hair products with humectants like honey and glycerin will be your haircare BFFs. So, when you apply products, your hair needs to be soaking, dripping wet. Additionally, when conditioning, add steam to your routine to open the hair cuticle to ensure your hair gets all the nutrients from your go-to mask.
Now, let's talk products:
The Best Products for Low Porosity Hair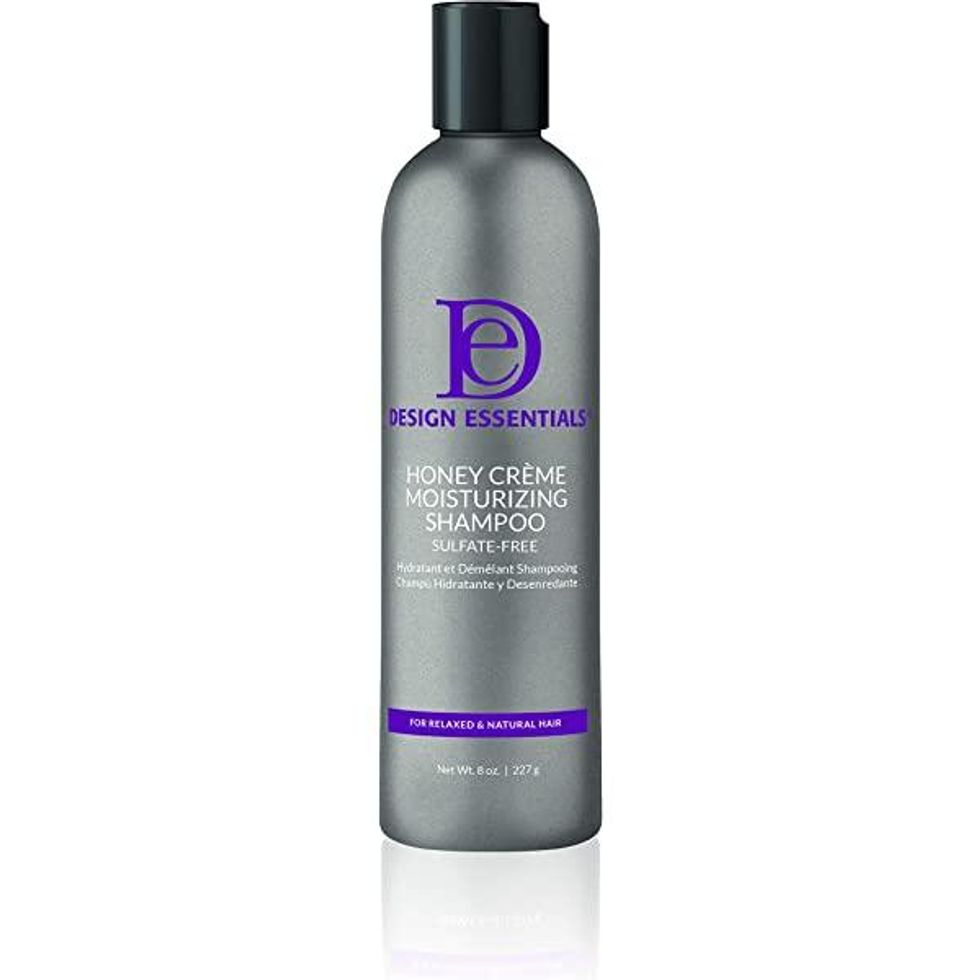 Design Essentials
Formulated with humectants, this sulfate-free formula is a part of my bi-weekly wash day routine. The honey-infused shampoo smoothes the cuticle, hydrates the hair, and makes it easy to detangle while you cleanse.
Design Essentials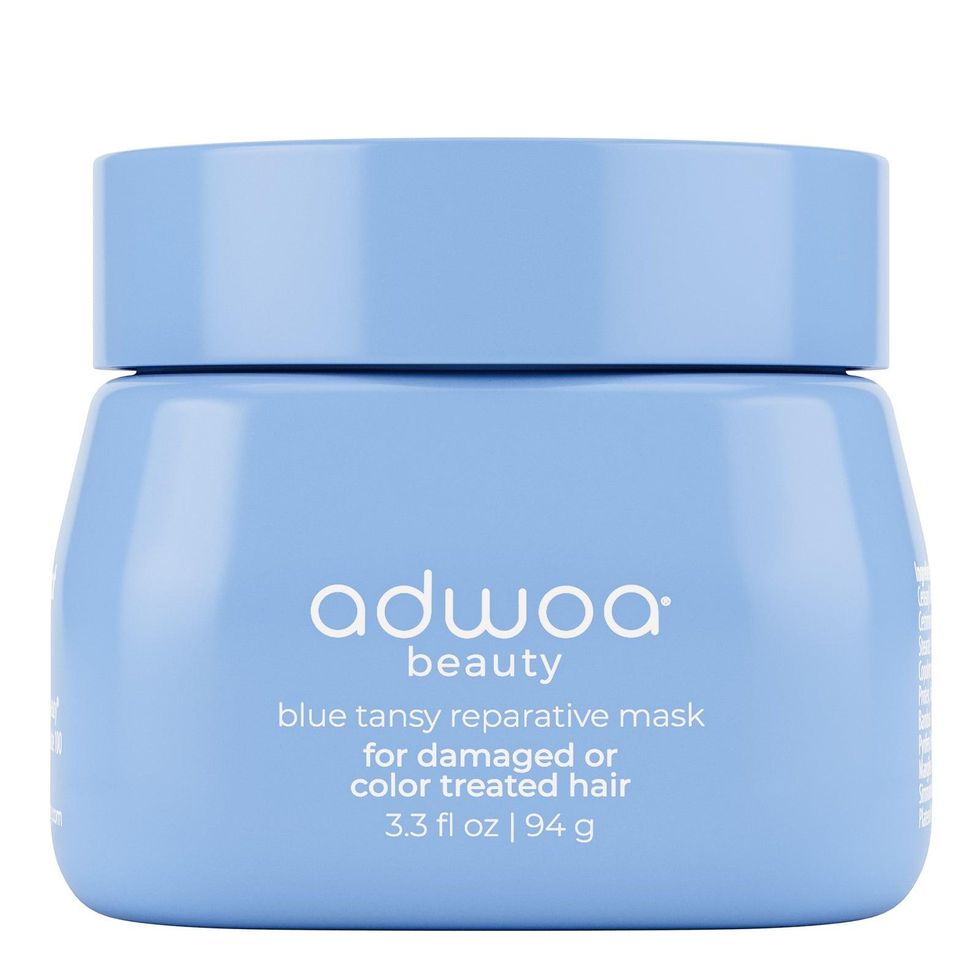 Sephora
This deep conditioning mask is formulated with highly porous hair in mind. However, the ingredients in this mask are excellent for low porosity hair, with glycerin as one of its ingredients. In addition, the formula is infused with Moroccan lava clay, blue tansy flower oil, and spirulina extract that work as a team to condition, prevent breakage and make detangling curls a breeze.
adwoa beauty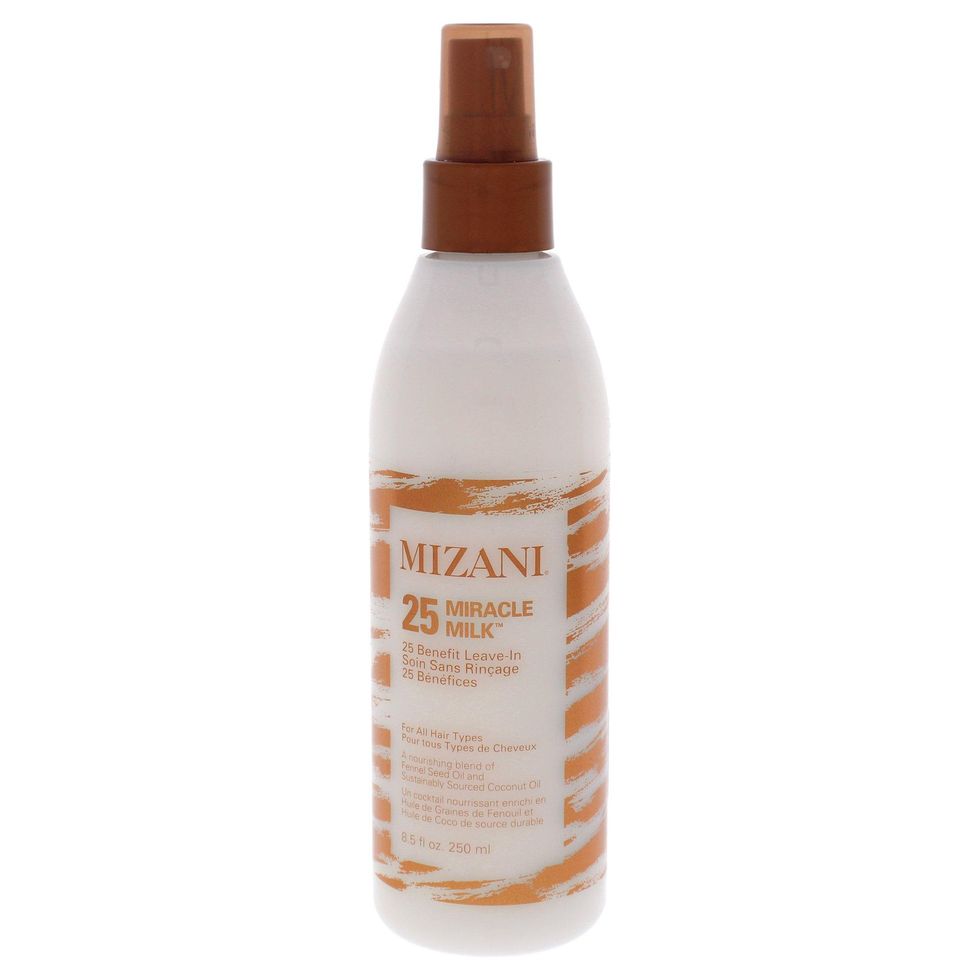 Walmart
Leave-in conditioners are the cornerstone of any hair care routine, and a bottle of this is always handy on my wash day. Infused with fennel seed oil and coconut oil, this lightweight formula penetrates deep down to the follicle and acts as a protectant and hydrator. In addition, the spray bottle makes it easy to ensure you don't miss a spot.
MIZANI 25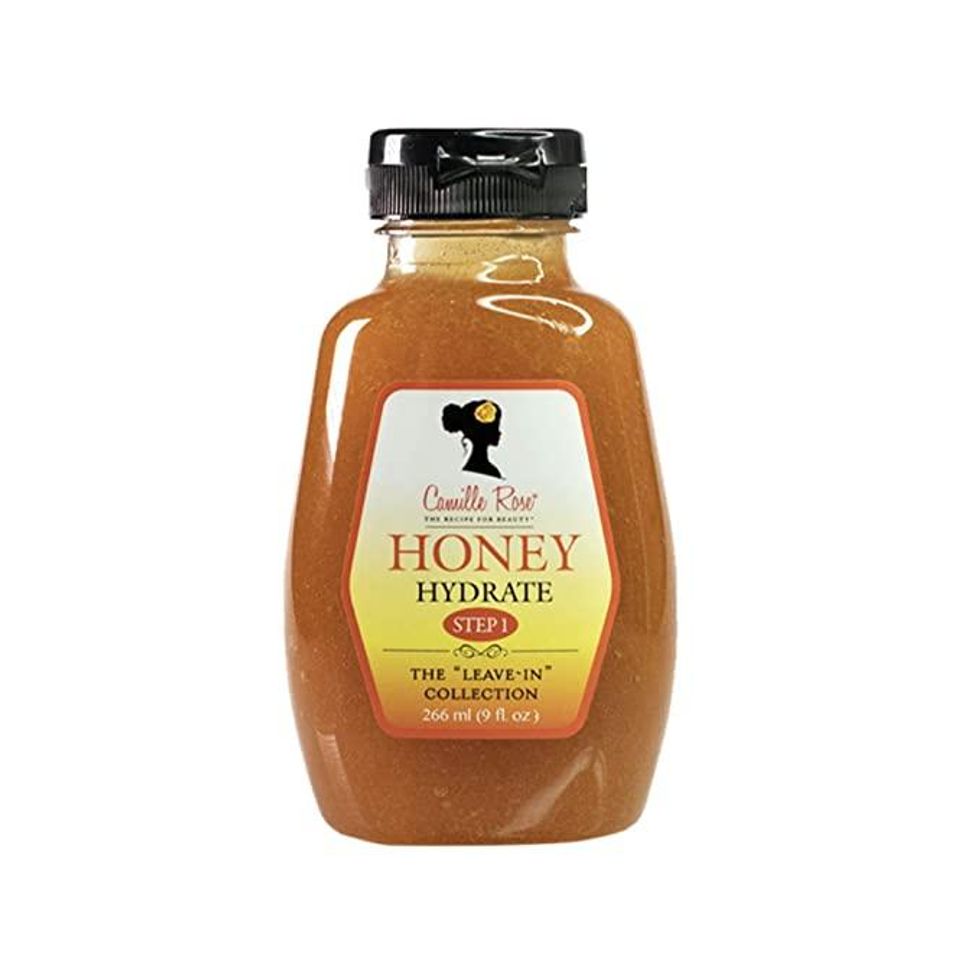 This honey-based formula is a must-have if you have low porosity hair. It's been in my routine for years. For the best results, my hair drinks this up when my hair is soaking wet during application.
Camille Rose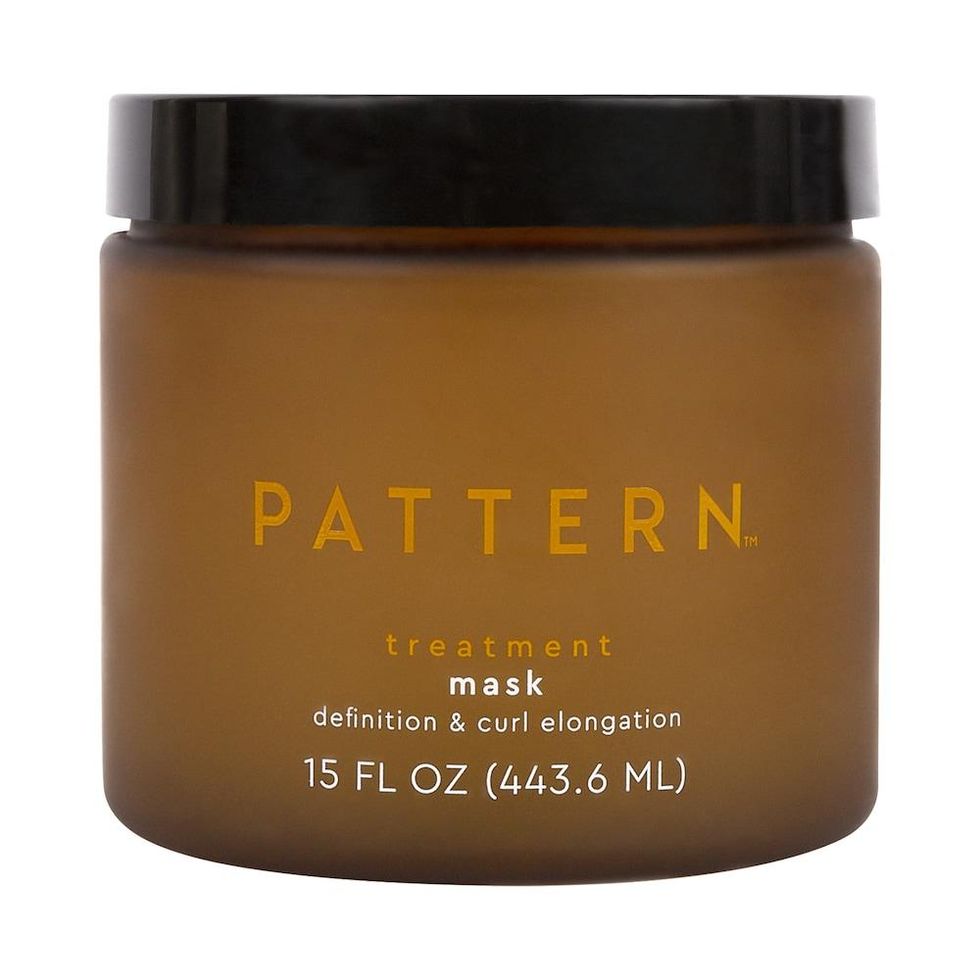 The first time I used this mask by PATTERN, I couldn't believe how well it worked. The slip was mind-blowing, and my 4C curls popped. Now I realize the ingredients speak for themselves. Formulated with strengthening rice protein, fatty acid-rich moringa seed extract, and split end preventing hibiscus, the formula is A-1.
PATTERN
Innersense I Create Hold Gel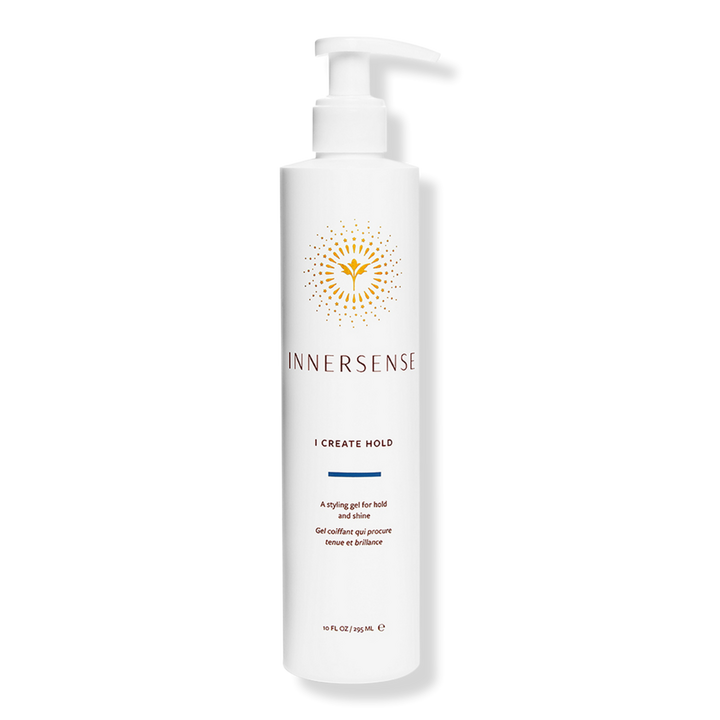 After my curly stylist used this on my curls, I was a fan. With glycerin and honey as a part of the ingredient lineup, my curls are deeply hydrated and stay intact for up to five days. Because this formula is concentrated, using water to layer it on is the key to getting the right amount of hold without a flaky crunch, and a little goes a long way.
Innersense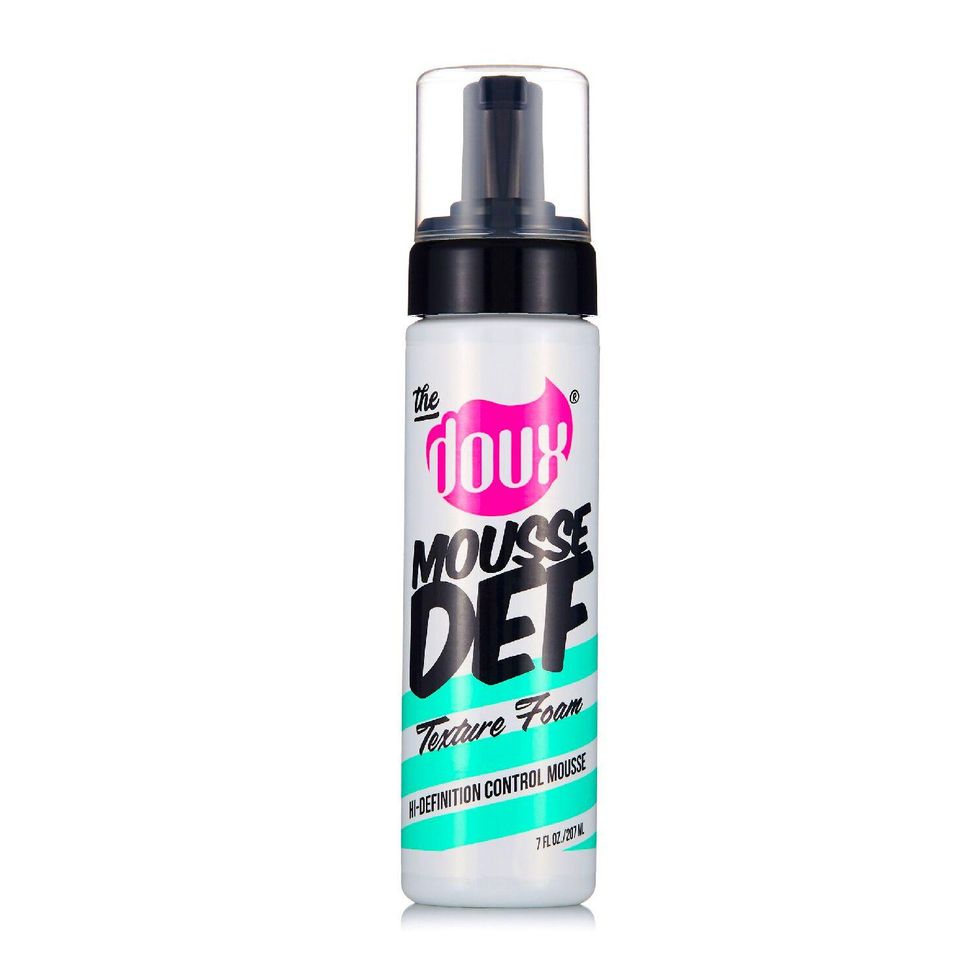 This beloved foam has another ingredient that low-porosity hair soaks up: aloe. The dual-use mousse works for everything from wash-n-gos to sleek buns holding your style in place without flaking or crunch.
The Doux
Featured image by Peter Griffith/Getty Images