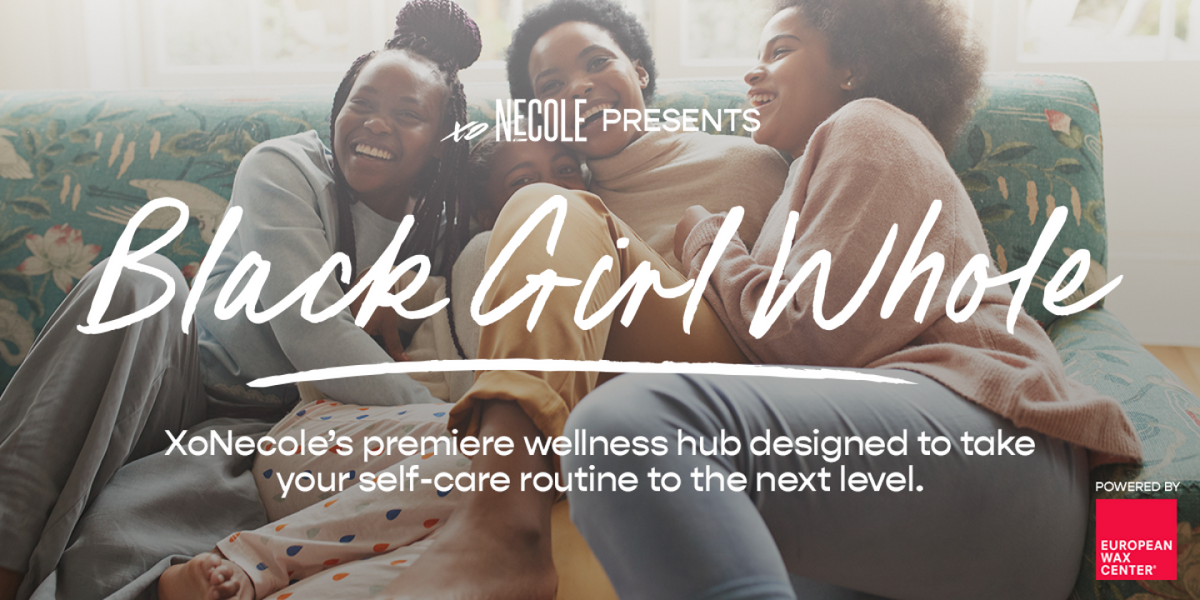 Black women are not a monolith. We all are deserving of healing and wholeness despite what we've been through, how much money we have in the bank, or what we look like. Most importantly, we are enough—even when we are not working, earning, or serving.
Welcome to Black Girl Whole, your space to find the wellness routine that aligns with you! This brand-new marketplace by xoNecole is a safe space for Black women to activate their healing, find the inspiration to rest, and receive reassurance that we are one small act away from finding our happiness.

Want to discover where you are on your wellness journey? You don't have to look far. In partnership with European Wax Center, we're bringing you a customized wellness quiz to help you up your wellness game. Answer our short series of questions to figure out which type of wellness lover you are, what you need to bring more balance into your life, and then go deeper by shopping products geared towards clearing your mind, healing your body, and soothing your spirit.
Ready to get whole? Take our quiz now!