In a move that makes us so happy, the ever-so-stunning Ryan Destiny has been making her rounds lately, showing off her subtle but enamoring vibe in recent appearances with Vogue, HelloBeautiful, and even Doja Cat's new "Need to Know" music video. The former Star actress and singer also took a moment to join Harper Baazar for their 'Go to Bed With Me' segment, a video series where various celebs show off their nighttime skincare routines.
This appearance was our absolute fave because to see her demonstrating how to maintain her beautifully radiant skin is something we all want to know, right?! Right. So, sis...we gotchu just in time for summer!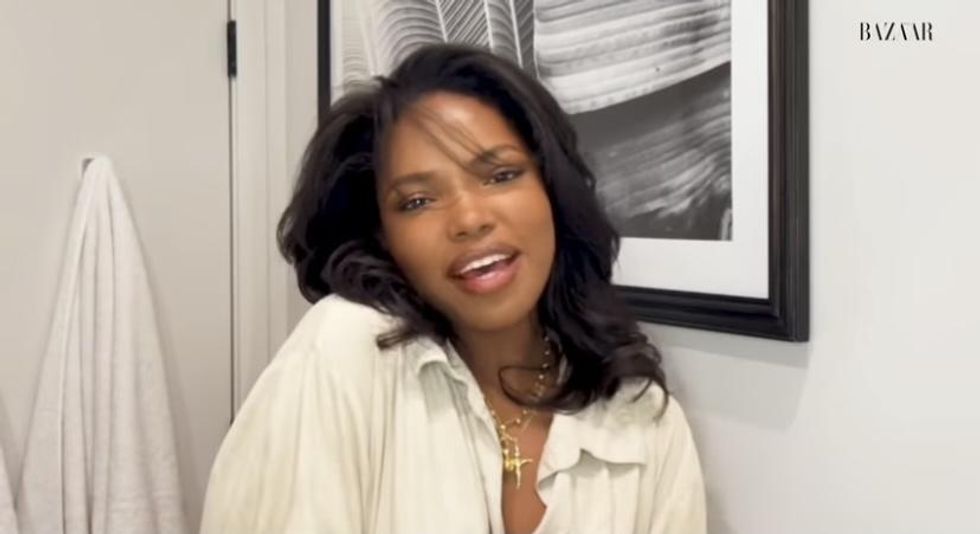 ​Harper's Bazaar/YouTube
Rocking a blow-out for the gawds, after a cute intro, Ryan opens with this one simple, but loud, tip:
"Wash your hands. Wash your hands before you start anything."
She then proceeds to use the La Mer Cleansing oil and thoroughly massages the product all over her face and neck. Get in there good ladies, this step is important!
"Rub it all over my face, get down on my neck. And once I feel that it's all broken down, I am going to rinse."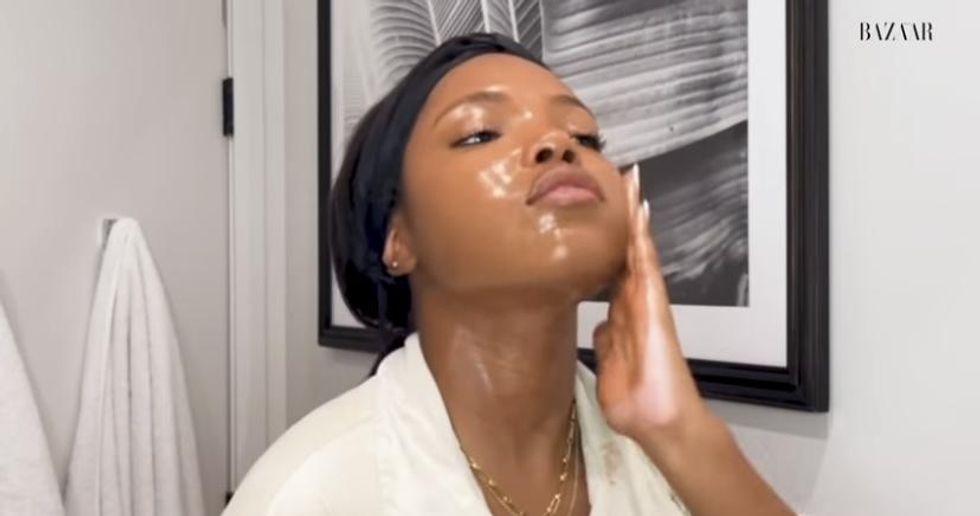 Harper's Bazaar/YouTube
Next up, Ryan focuses on a problem area that many of us have: hyperpigmentation. To combat this, she uses the Black Opal Blemish Control Bar, a brand she has used since she was 16 years old. She is also the face of the brand, which is Black woman-owned.
"What's really really great for the hyperpigmentation that I sort of have a lot of right now, is the . It's like extra, extra important to me to take of all of the makeup before you go to bed. It just makes such a difference. It's the worst when you go to sleep with your makeup still on, and you just know it just sets you back like a whole week."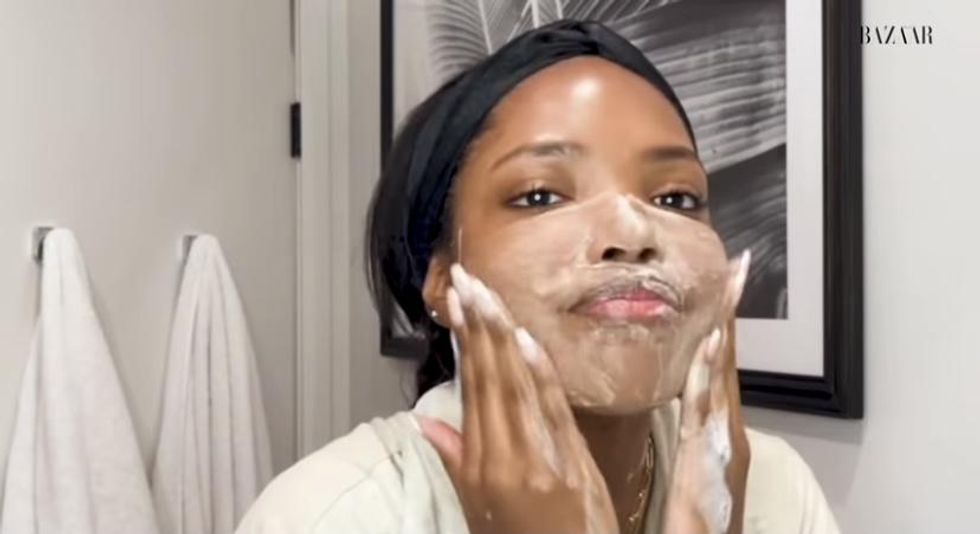 Harper's Bazaar/YouTube
Destiny then moves on to hydrating her lips with the Black Opal Lip Oil.
"I kinda sorta sorta kinda kinda have chapped lips. But not anymore becuase I did a lot of trial and error, and I found something that works for me. It works with my makeup as well. It nourishes and hydrates my lips, it's not there to just look pretty, you know."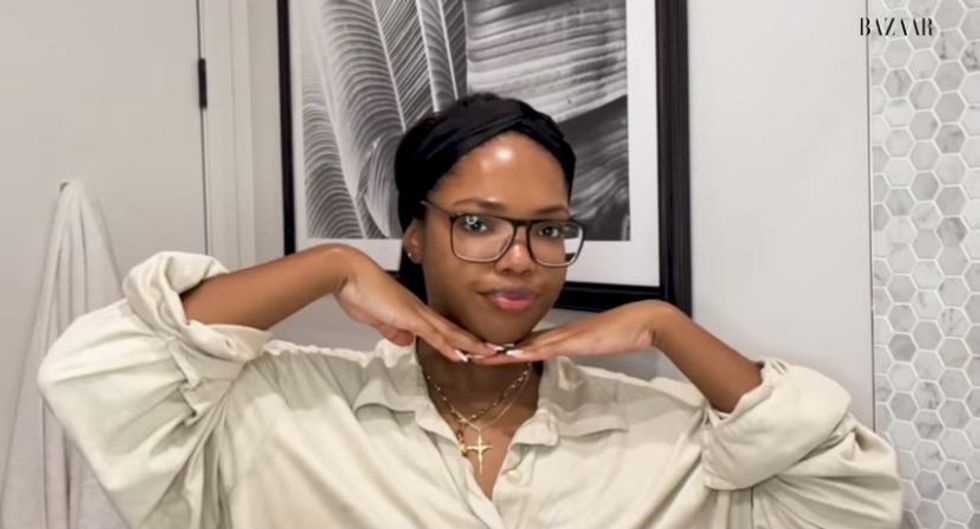 Harper's Bazaar/YouTube
As a final step, she moves on to her serums for pigmented skin and dark spots. Here she uses the CosMedix Clarity Serum and Black Opal Brightening and Plumping Serum.
"This is also really great for prepping your makeup. I use this serum right before I start doing my makeup. It like, glides right on and helps my makeup look better and apply on my skin better."
We stan a simple but effective routine, sis!
Watch the full video below:
Are you a member of our insiders squad? Join us in the xoTribe Members Community today!

Featured image by Bennett Raglin/Getty Images for BET
When thinking of basics, I tend to think of a plain white, neutral or black staple that can be worn with just about anything in my wardrobe. From white tees to denim jeans, these are the type of classics most of us already own which means it's time to think outside the box when refreshing our mix of summer basics. After a tumultuous 15 months, I'm seeing a new trend emerge in the world of everyday fashion that I can only attribute to the excitement of getting dressed with somewhere to go. One of my favorites this season, the asymmetrical knit has been on my radar for the past few months and I'm loving how this simple yet chic detail can quickly elevate a look especially when paired with other cool basics.
This season is an era of sexy "basics" reminiscent of the early 2000's fashion evolution, full of risky decisions yet quirky perspectives on styles, brands today are redefining what it means to wear basics. Gone are the days of blending in, these are the knit basics that will effortlessly stand out.
Now Trending: White on White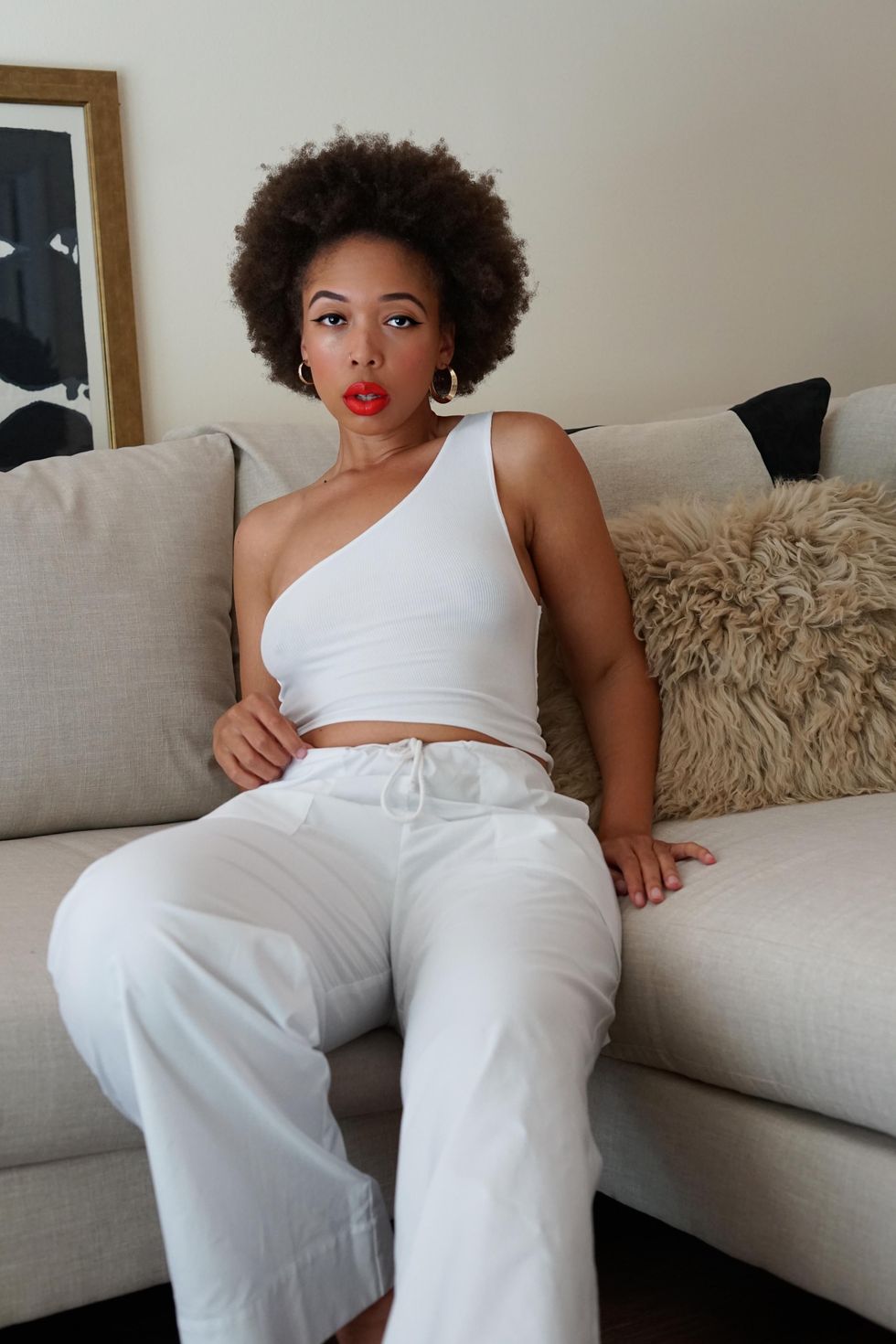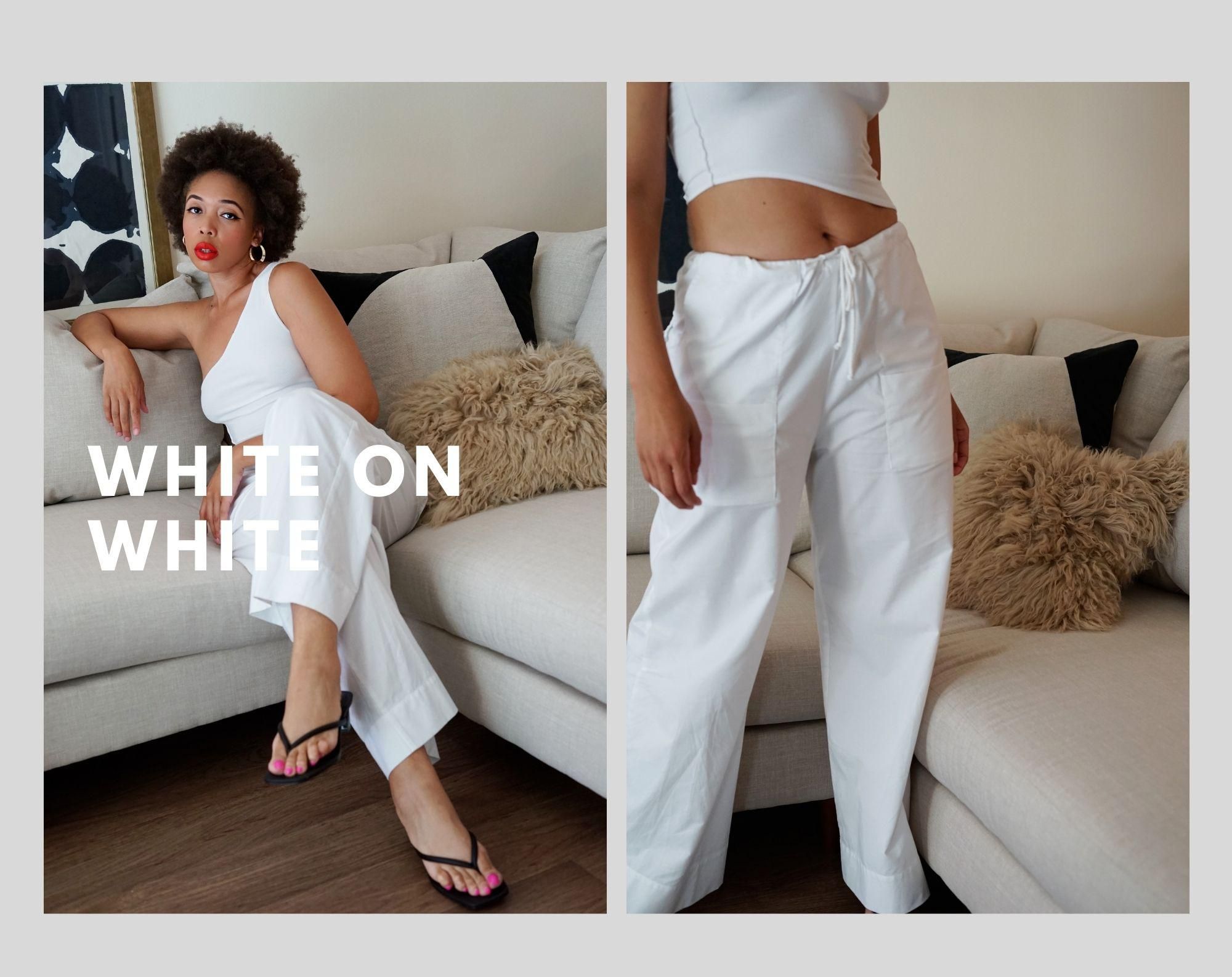 One of my favorite looks this season, this white on white combination is an effortlessly sleek look with a one shoulder knit tank paired with super lightweight utility pants. Both top and bottom from Black-owned lifestyle brand, Local European, are a reimagining of classic staples. I love the combination of an asymmetrical design and knit tank top.
The lightweight wide leg bottoms are a trend on the rise as we transition from oversized knit sweatpants for a cooler summer option. Paired with another summer must-have, a black thong sandal is the last and final touch.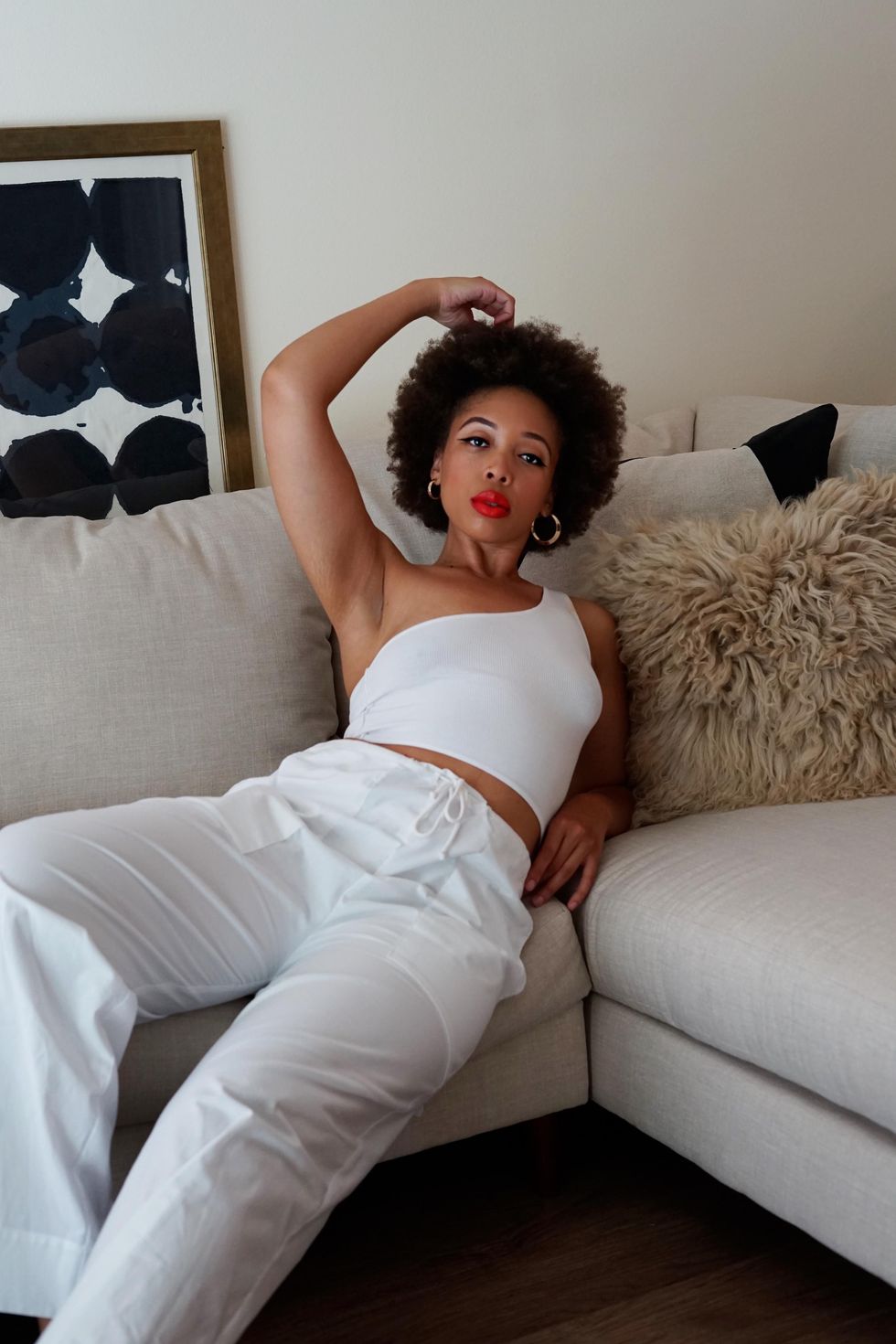 Shahirah Ahmed/xoNecole
Now Trending: Wide Leg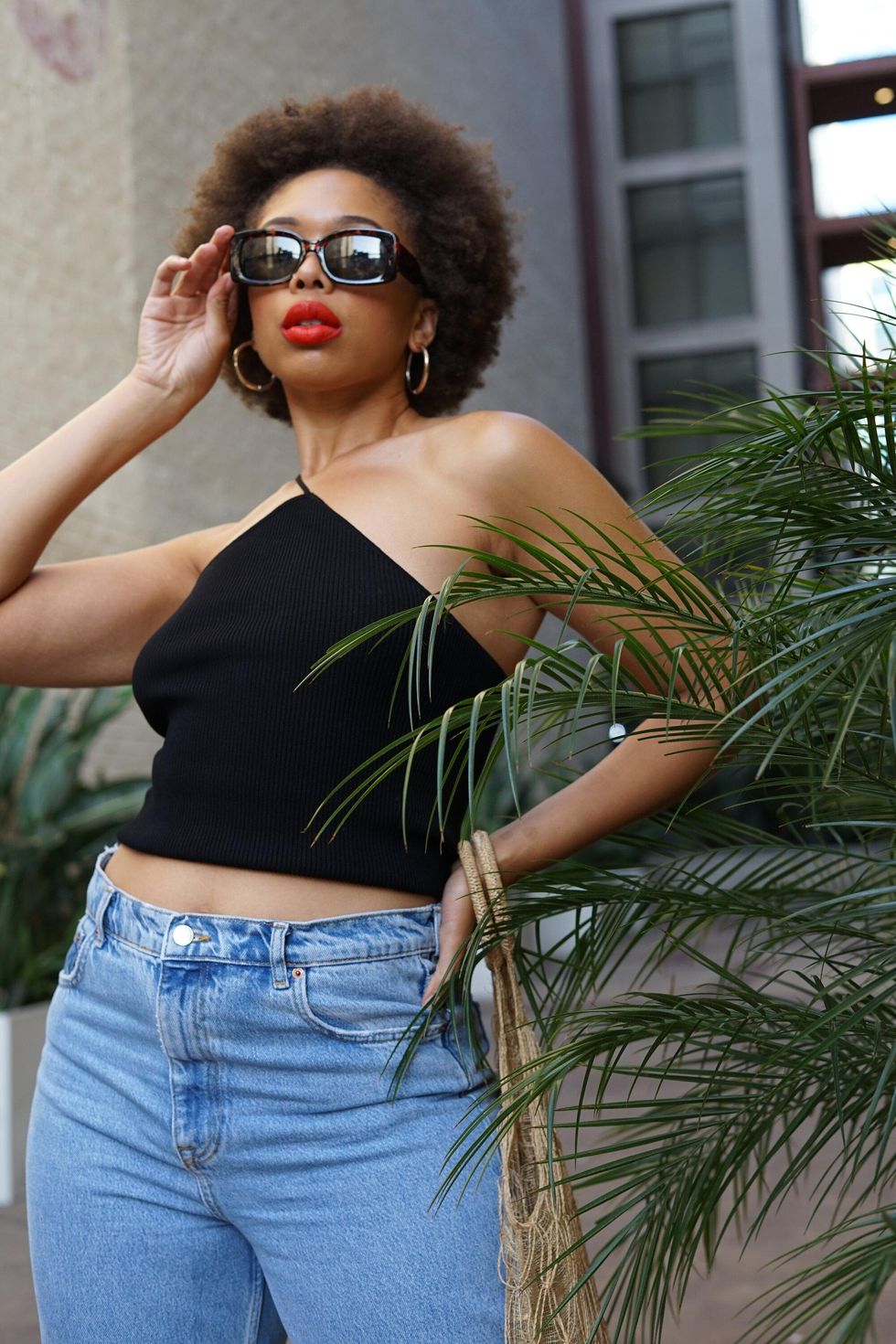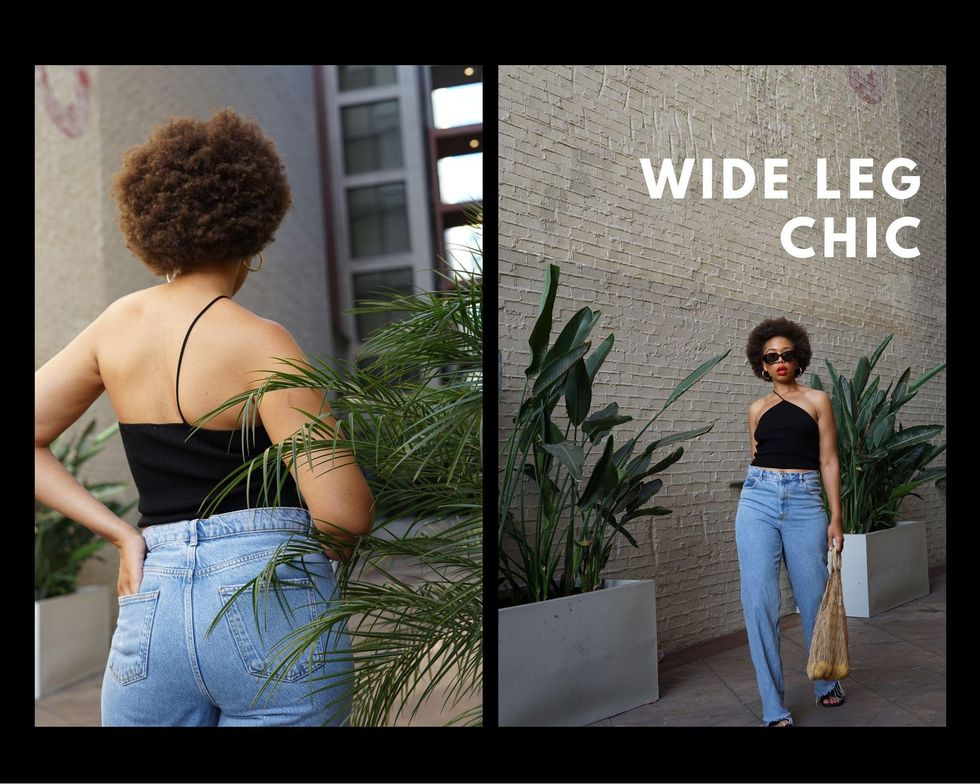 Shahirah Ahmed/xoNecole
Another chic and easy way to pair an asymmetrical top this summer is with a wide leg denim jean. The perfect casual look when out and about town or heading to a local farmers market, I decided to wear a fun one-toe flat slide for an even more stylish approach. With a pop of color and my go-to square sunnies, this is one of the most comfortable chic looks.
Now Trending: Maximalism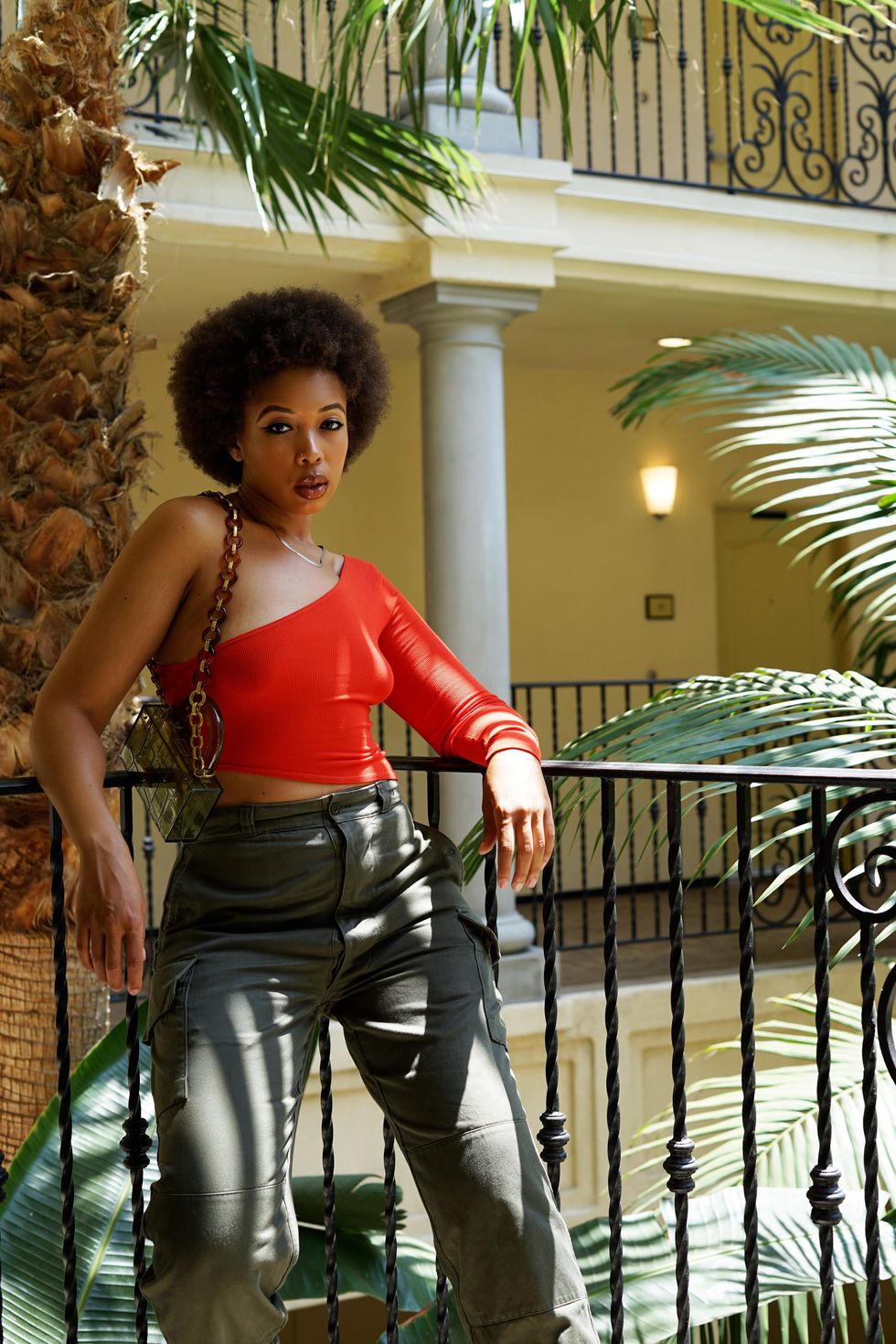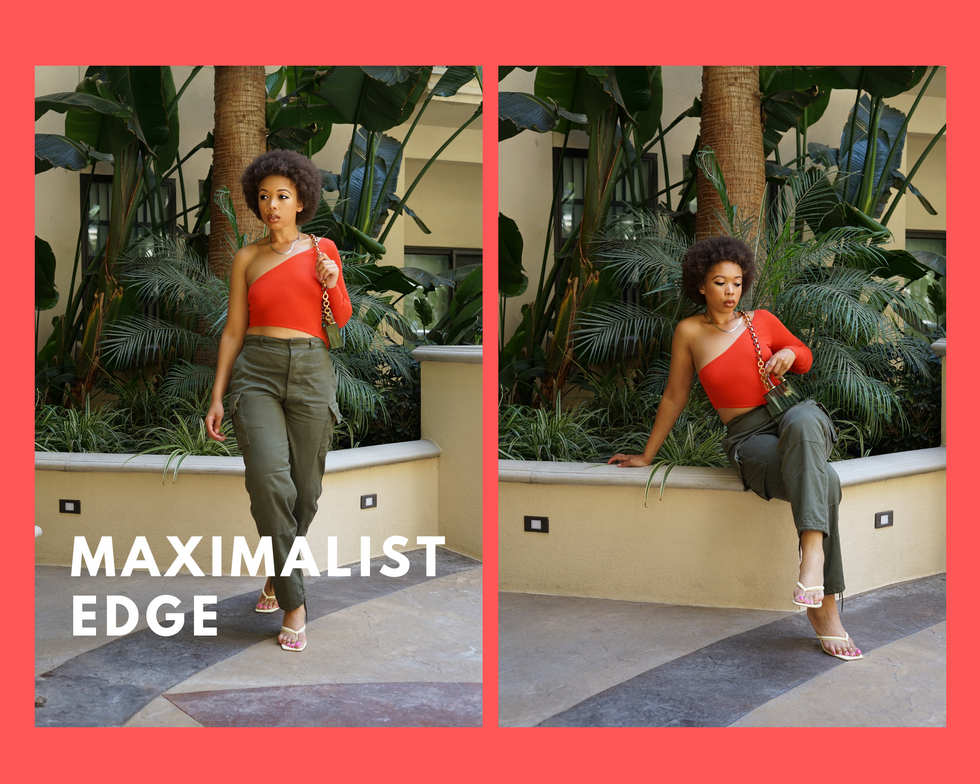 All basics may not be created equal but there are options for everyone, including maximalists. For those that need color in their everyday lives, this vibrantly orange one shoulder knit is a fierce choice for an edgier take on a casual look. Pairing this new age asymmetrical knit top with a classic cargo is a balanced approach to this season's one shoulder trend. Having fun, I added a yellow thong sandal to complete this color-blocked look.
Read all about fashion and style here.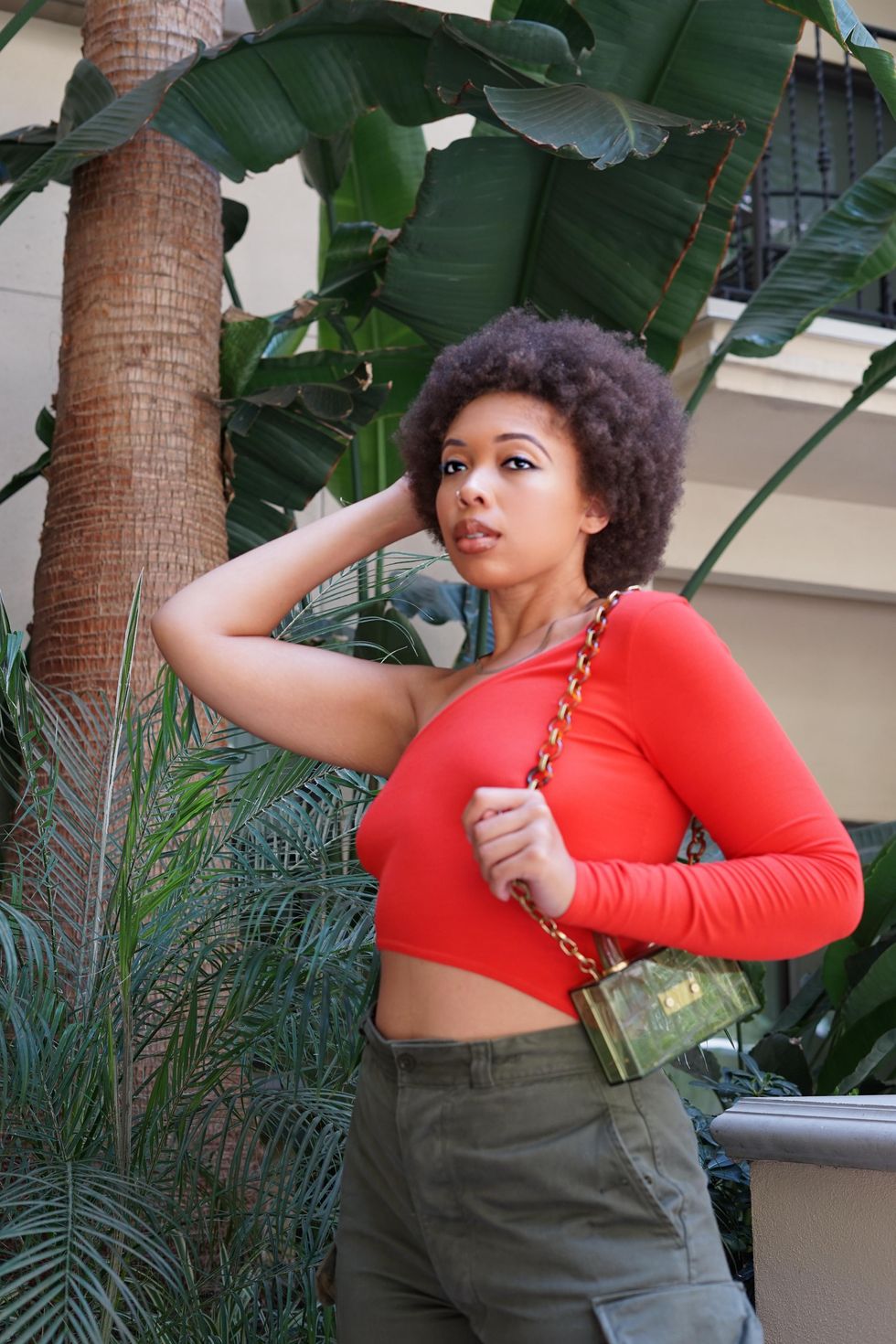 Shahirah Ahmed/xoNecole
Images by Shahirah Ahmed/xoNecole
Why is it that when we discuss monochromatic looks, we often leave out the most iconic monochromatic look of them all: black and white? Since the invention of the color wheel, the most popular color combination is highly debated whether to consider black and white a monochromatic look. But even if the scientists and artists can't agree, that doesn't stop black and white nails from saturating our summer feeds.
From simplistic designs to graphic prints to classic patterns, the limit does not exist for how many ways you can incorporate this monochromatic look.
Featured image by Getty Images

Keep reading...
Show less
If I could name one common reason for why a lot of us struggle with going completely natural, it's because we don't want to deal with the almost inevitable hair shrinkage — because the shrinkage struggle that's out in these streets is oh so very real (there's a shrinkage challenge compilation video here and a few other women who talk about their own shrinkage journeys here, here and here).
So, what exactly is the root cause of this thorn in our hair's side? It's interesting because when our hair gets wet, it absorbs moisture that can "trigger" our strands to go into their natural curl pattern. On many levels, this is a good thing, because when our hair reverts to its natural state, that's a sign that it is healthy. On the flip side, because moisture is also something that helps to weigh our hair down and keep our cuticles somewhat stretched out, when the moisture leaves, it can be hard to elongate our strands so that our curl patterns can appear looser and our hair can ultimately appear longer too.
At the end of the day, what all of this basically means is, combating shrinkage is all about coming up with ways to stretch out our stands without damaging them in the process. While doing this requires some major TLC, there are things that you can do that are pretty great at giving you the results that you're looking for. Here are 10 of 'em.
1. Deep Condition Your Locks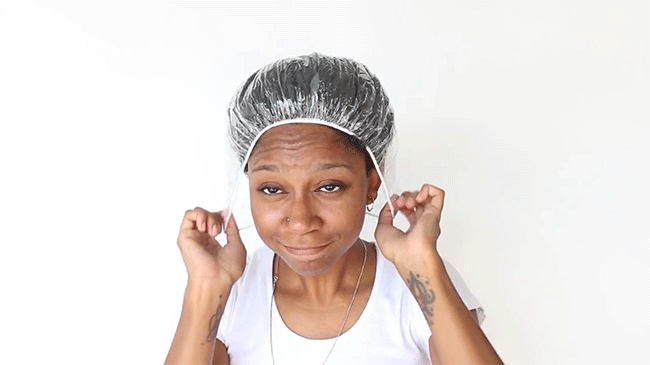 One of the main things that a lot of Black people don't realize about shrinkage is, aside from your natural curl pattern, since it can be more difficult for our natural oils to make it all the way down our hair shaft, dry hair also plays a direct role into why we can experience so much shrinkage. The remedy? One of them is deep conditioning your hair on every wash day. Why is this an important step? Well, conditioning your hair provides some extra "weight" to your strands that I was talking about, so that it's able to stay stretched out for a longer period of time. Think of it like a sponge — when a sponge is full of water, it is easier to stretch out than when it is dry. So, if deep conditioning has never really been your thing, now you've got a really solid reason to incorporate it into your hair regimen.
2. Braid It Up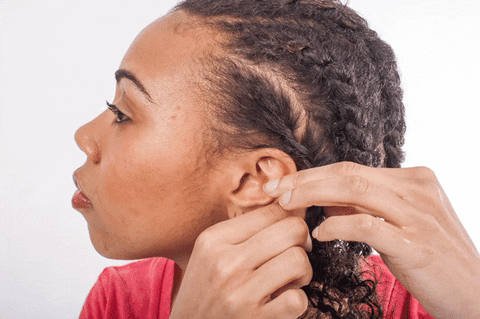 Something that I figured out works better for me is to blow out my hair on wash days and then keep it cornrowed on the days when I choose to not wear it out. Both methods are what stretch out my hair (so that there are less tangles and knots). Plus, the braiding is what prevents me from putting excessive heat on my tresses.
That's why I simply could not do an article like this and not mention that braiding is a top tier way to keep shrinkage from getting on your very last nerve. Even if you'd prefer not to apply any heat, you can plait your hair while it's wet, let it air dry and then take your braids down. You'll still see a good amount of stretching by going that route too. While we're here, two other heatless methods that significantly reduce shrinkage include banding (video here) and threading (video here). Check 'em out when you get a chance.
3. Roller Set Your Locks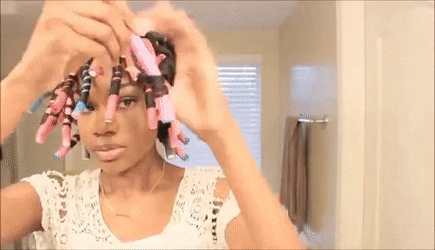 Another way to reduce shrinkage that can also give your hair a lot of movement is roller setting it. This method makes it easier to stretch your hair while it's wet (preferably damp). Then, you can let it air dry or sit underneath a hooded dryer. Once your tresses are completely dry, your hair will remain stretched out for longer. As a bonus, if you use a leave-in conditioner before rolling it up, you can end up with a lot of bounce to your hair as well.
Basically what you'll need to pull this off is a leave-in, a light oil (like sweet almond or grapeseed) and some rollers that won't damage your hair (and yet can give you some pretty bangin' results) like Perm Rods, Flexi Rods and Curlformers. A video that I liked that offered up some cool tips and concluded with some dope results is right here.
4. Break Your Hair Caste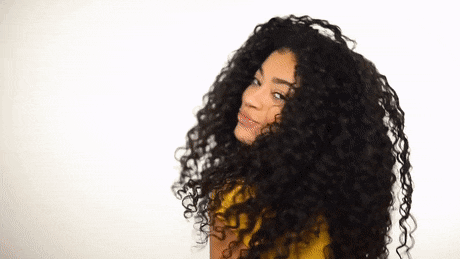 If you're someone who likes to rock and wash 'n go, I'm thinking that you already know that one way to give your hair a lot of curl definition is to apply some non-alcohol gel to it while it's wet (Aloe vera gel is cool too). And what if, once your hair is dry, your curls are a little "tighter" than you would like them to be? No worries. All you need to do is break your hair's caste. What that basically means is you need to loosen up the gel, so that your curls can become looser and appear to have less shrinkage.
Caste-breaking isn't hard to do. You just need to put a little bit of oil in your hands (jojoba, liquified coconut oil or avocado oil is great for this) and then gently apply it to your hair, softly tugging at the curls until they feel less hard from the gel. Again, it's a wonderful way to elongate your look and also bring movement to your hair, thanks to less gel and more oil being in it.
5. Play Around with Some Bentonite Clay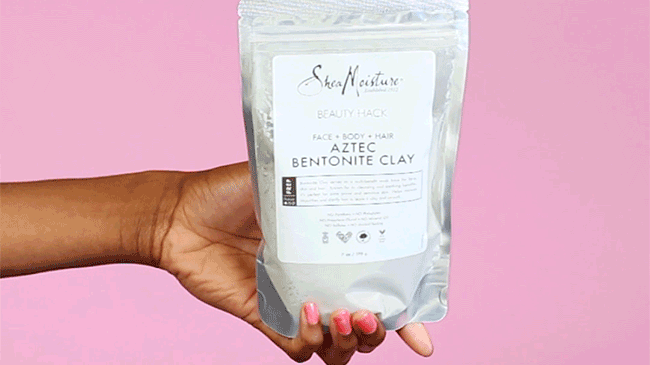 Speaking of wash 'n gos, personally, I'm a fan of bentonite clay for all kinds of reasons (for instance, it's a great skin detoxifier if you sprinkle some of it into your bath and soak). When it comes to your hair specifically, if you want more defined curls and softer hair, apply some of it to your hair right after washing it. Put it on saturated hair, leave it on for about 10 minutes and rinse it thoroughly (preferably in the shower because bentonite clay can get messy). Then deep condition your hair (don't forget this step because clay has a tendency to make hair hard). No matter what your hair type is, you should end up being pleasantly surprised (check out some how-to videos here, here and here).
6. Try Some Silicone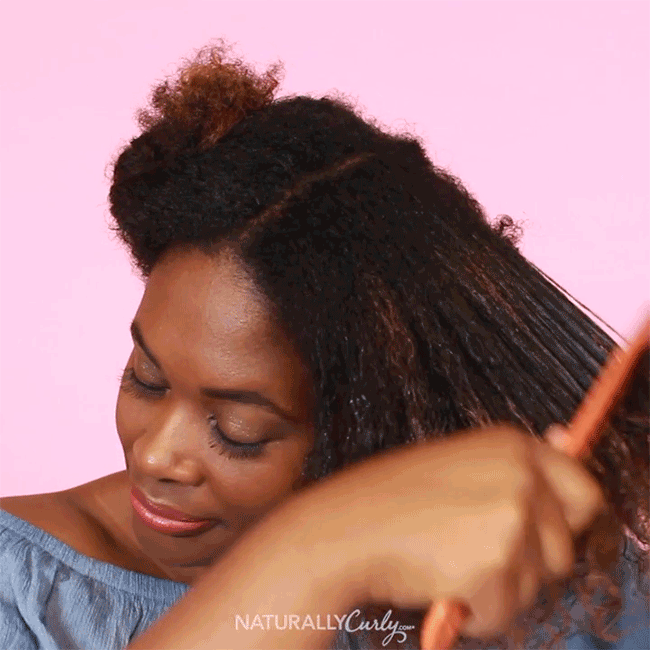 Something that a lot of people don't know is sometimes, when it comes to styling natural hair, the ingredients in our favorite products can cause the shrinkage. Stuff like glycerin, glycol, hydrolyzed wheat protein or even honey can make your curls tighter because they are humectants that can draw moisture from the hair and cause your hair to draw back towards your scalp.
An ingredient that won't do this is silicone. It's cool because it's a non-toxic chemical that actually works as a sealant to protect your hair from outer moisture (the kind of moisture that can cause your hair to get tighter than you may want it to be). And since it literally weighs your hair down, silicone can help to keep shrinkage from occurring while reducing frizz and keeping your locks shiny. As far as silicone-based products that you should look into, Naturally Curly has a list that you can check out right here.
7. Or a Little Bit of Beeswax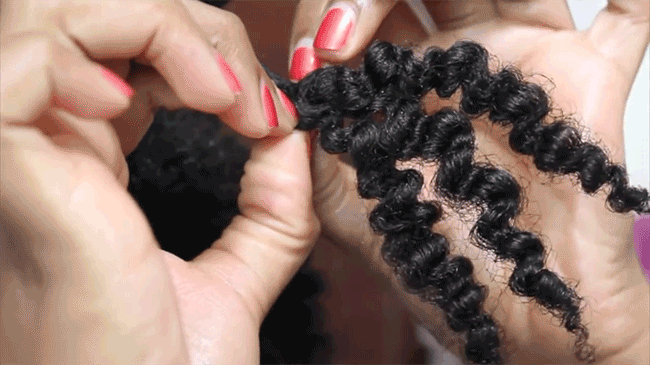 Maybe you do or maybe you don't know that one ingredient that a lot of people use when they decide to lock their hair is beeswax. Although it literally has a waxy texture to it, beeswax is actually good for natural hair on a few levels. It moisturizes. It seals in the moisture. And it's an awesome way to straighten hair without applying any damage. The main thing to keep in mind with this particular anti-shrinkage tip is less is more. That said, you might want to apply it, along with a little bit of oil when you're braiding/banding/threading your hair or to lay down your edges after styling your hair. Otherwise, your hair could turn out to be stickier than you planned.
8. Pull at Your Roots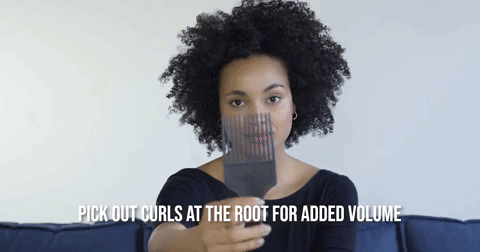 One of the greatest hacks for combating shrinkage is using a pick to lightly lift up your roots after you've finished doing any of the techniques that I've just mentioned. This approach can keep you from frizzing out your curl pattern while still giving your hair an inch or two of height and volume.
9. Blow It Out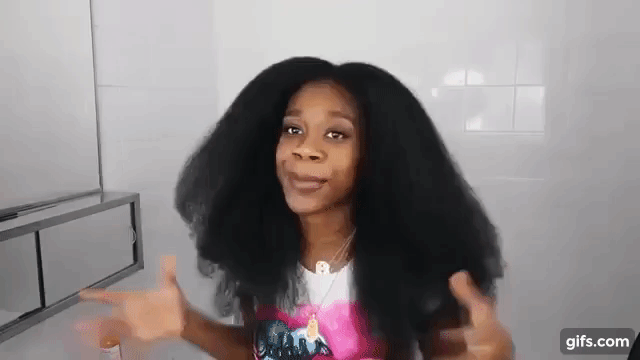 Out of all of the tips that I've shared for how to deal with natural hair shrinkage, I'm thinking that this one is probably the most obvious one because you can always pull out a blow dryer and blow your hair straight (well, as straight as possible without using a flat iron). Again, the reason why I like this approach is because it provides a lot of stretch, so that I don't have to constantly pull and tug on my hair in order to style it. It also cuts down on fairy knots significantly.
The keys to this point is to select a dryer that does as little heat damage as possible, that you let your hair dry at least 50-60 percent before applying any heat to it, that you do not go above a medium setting (otherwise, you could end up frying your tresses) and that you definitely put on a thermal heat protectant (cream is usually best, coverage-wise) before you begin the process. Then, once you're done, don't forget to stretch out your hair with cornrows or plaits so that you don't have to use heat again until your next wash day. By the way, Byrdie did an article on some top dryers for natural hair. You can check it out by going here.
10. Pull It into a Pineapple (at Night)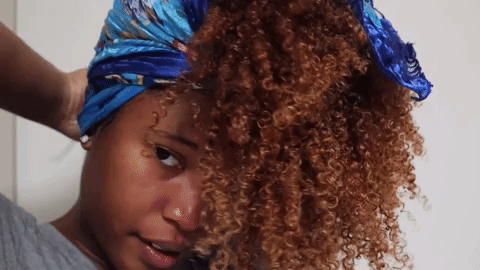 Some stylists will say that another way to stretch your hair is to pull it up into a ponytail (if it's long enough). That's true yet you need to be careful that you don't pull your "tail" so tight that it creates tension that leads to breakage or that you get so consumed with your edges and nape (by constantly applying gel and or always brushing it) that you weaken certain parts of your hair. However, when it comes to your bedtime routine, if your hair is long enough, I definitely recommend putting it up in a loose pineapple (you can learn how to do it here and here). It's another way to reduce shrinkage while you rest and to prevent a lot of detangling, so that it's easier and quicker to style your hair the following morning. It's an anti-shrinkage method that is easy, low-maintenance and (so long as your scarf stays on, chile) can keep your hair looking just the way you want it. Enjoy!
Join our xoTribe, an exclusive community dedicated to YOU and your stories and all things xoNecole. Be a part of a growing community of women from all over the world who come together to uplift, inspire, and inform each other on all things related to the glow up.
Featured image by Getty Images
Keep reading...
Show less
The beauty industry is an ever-growing industry. There are constant releases in haircare, skincare, and makeup and it can be overwhelming and expensive to keep up with. However, if you're someone who likes to try new things for a portion of the price, then you may want to consider a subscription beauty box. It's a simple way to get everything you need delivered right to your door. And if there's anything that this pandemic taught us, it's how to survive when the world is forced to stay six feet apart. Even though most of the world is going back to "normal," this is another option for those of you who still want to keep it safe.
Let's address the elephant in the room, one of the biggest concerns with beauty boxes is having a box full of products that don't fit our skin or hair type. It is very frustrating to get a box of eight products and you can only use two of them. One key thing to look into when joining a subscription service is, who are these products really for? Is it made with black women in mind? Does it provide useful products for me? Don't worry...I got you, sis.
Let me save you the hassle and tell you why Femailer is the subscription box you never knew you needed.
What's a Femailer?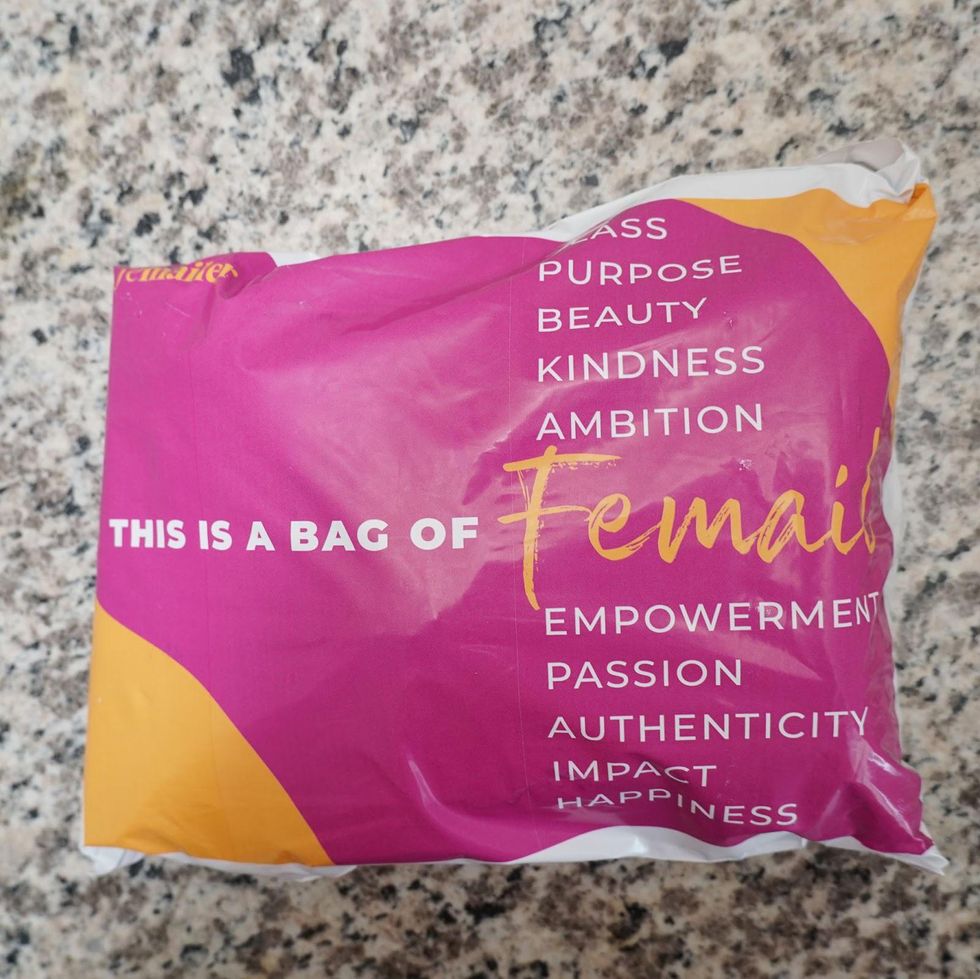 Krissy Lewis/xoNecole
Femailer is a quarterly beauty box that features a range of 5-8 full-sized beauty products for women of color at an affordable price. The value of a typical box is up to $120, but as a member, you get it for more than half the price, $30 to be exact -- every season.
The creator of Femailer, Ashlee Gomez, has combined her 11+ years in the beauty industry as a licensed cosmetologist and beauty marketing professional to deliver a solution that allows women of color to identify and embrace not just their outer, but more importantly their inner beauty.
Each box is curated with three main missions in mind: to satisfy your beauty needs, give you inspiration and resources that'll help you flourish inside and out, and introduce you to quality products by other black-owned brands.
Each quarterly box features premium haircare, skincare, makeup, and lifestyle products from brands like Creme of Nature, Black Radiance, SheDavi, Lottabody, custom Femailer jewelry, and much more.
In my box, I received: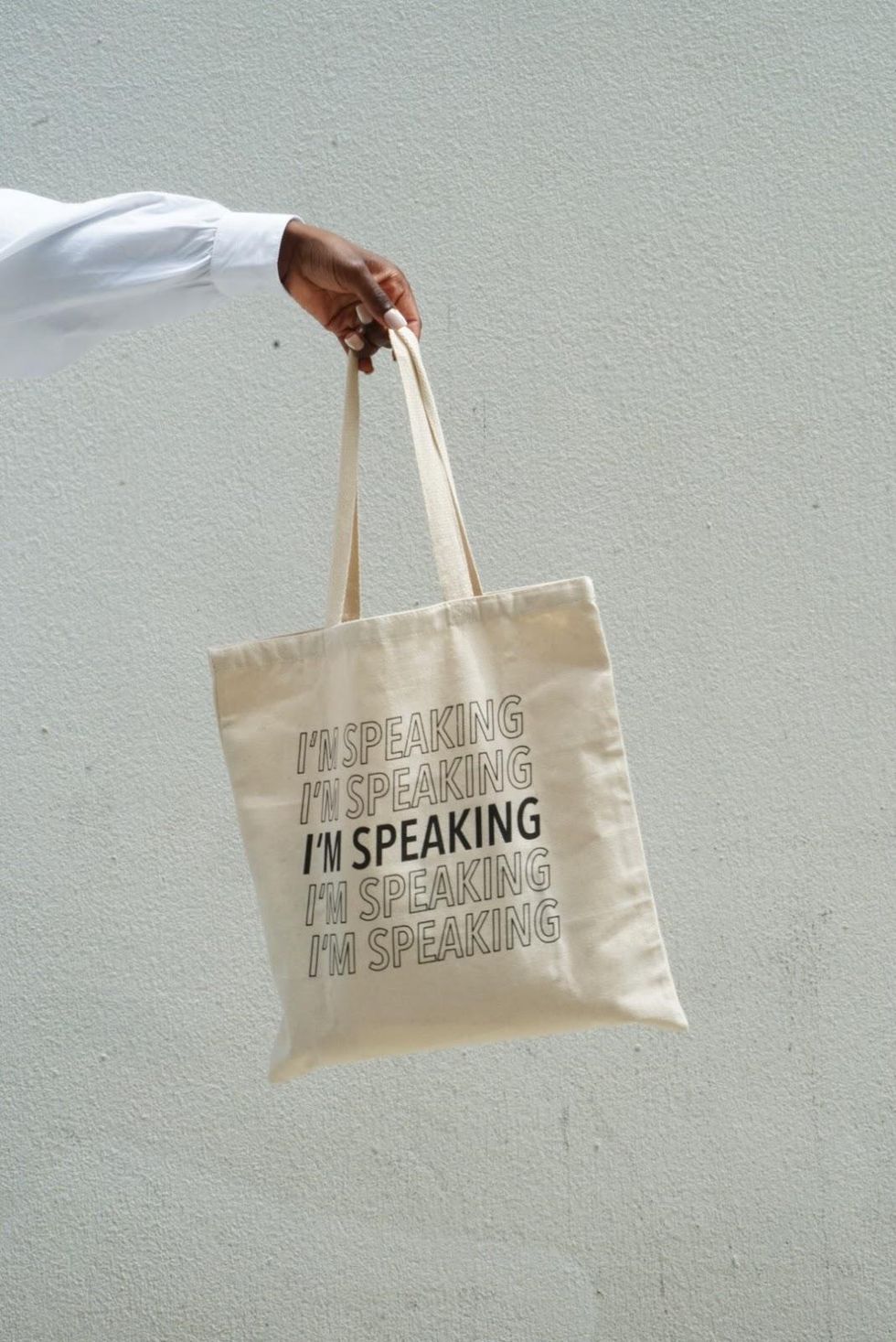 Krissy Lewis/xoNecole
"I'm Speaking" Tote Bag
Lottabody Boost Me Curl Boosting Smoothie
Lottabody Hold Me Maximum Hold Styling Gel
Lottabody Elongate Me Curl Stretcher
Beauty Bakerie | Brownie Bar
AHAVA l Mineral Hand Cream
KISS - Glam Fantasy Nails | Trampoline Set
Along with two bonus items:
Lottabody Satin Scarf
"I'm Making Herstory" Button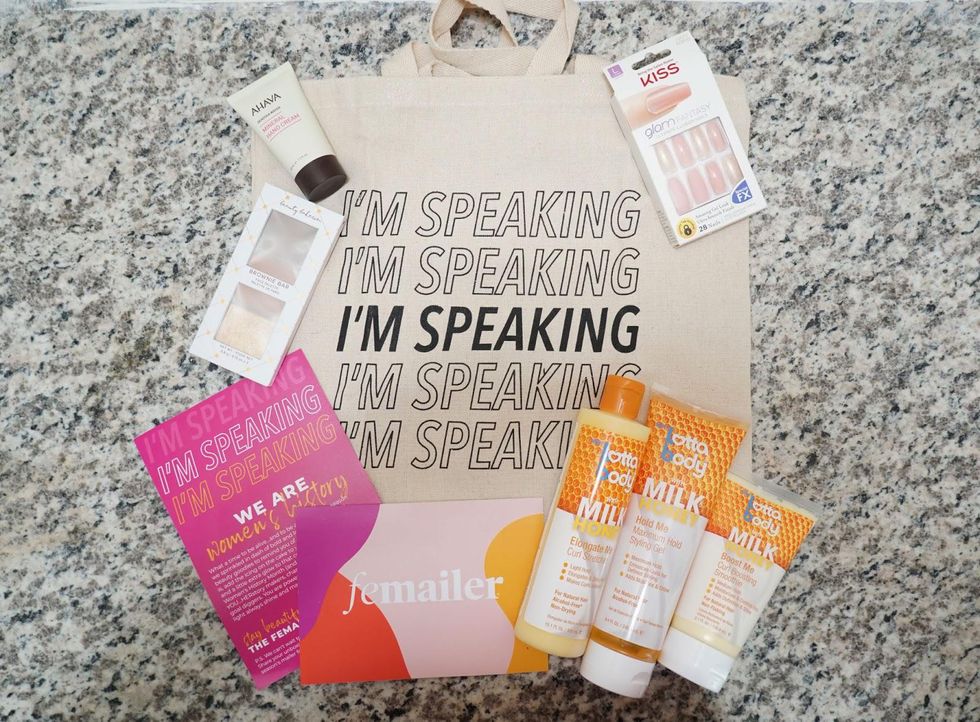 Krissy Lewis/xoNecole
Each product is hand-picked, Ashlee and her team actually use themselves to make sure members are getting quality products that promote healthy hair and beauty practices for each season. It's also worth mentioning that Femailer also provides tips and tricks on how to use each product. So whether you're a beginner or seasoned beauty guru, you get access to tutorials, reviews, and even members-only pop-up shops.
I'm saying...this is a lot for just $30, it's definitely a steal!
My honest review: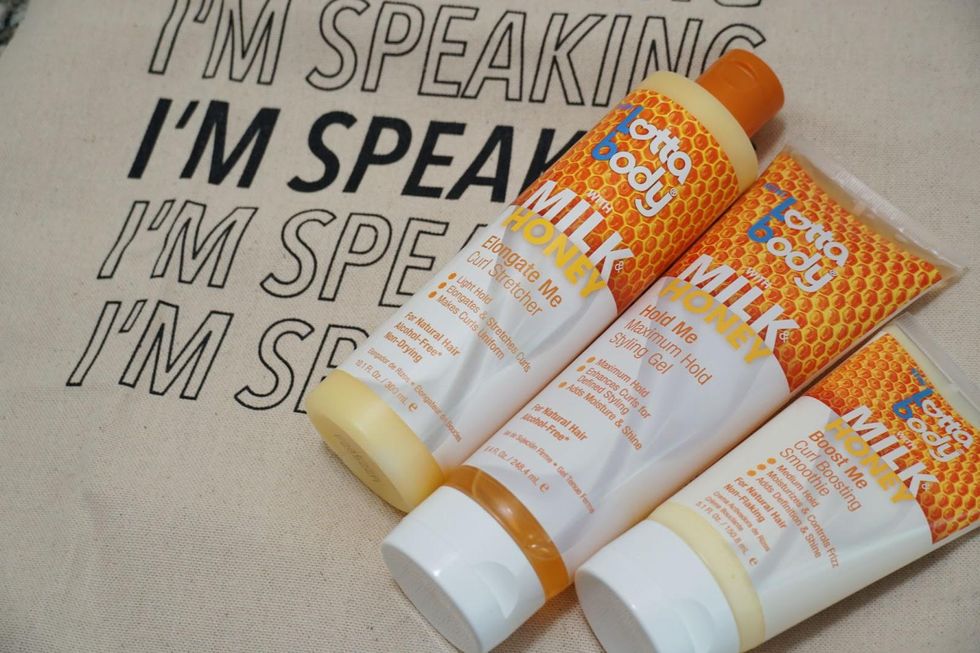 Krissy Lewis/xoNecole
Let's start with the Lottabody products.
The entire Milk & Honey collection is made with milk protein and honey to help restore moisture to your hair. Here's a breakdown of each product I received:
The Lottabody Milk & Honey Boost Me Curl Boosting Smoothie
The Lottabody Boost Me Curl Boosting Smoothie is a curl-enhancing formula that adds definition, shine and a light-to-medium hold to your hair. This product is so good it can stand alone to style and refresh your curls. Because of its versatility, it can be used as a leave-in and styling cream for wash n' go's, twist-out, and braid-out styles.
The Lottabody Milk & Honey Elongate Me Curl Stretcher
The Elongate Me Curl Stretcher is a thick nourishing cream that treats dry, rough strands and helps restore moisture to brittle hair. It can be used as a styler and leave-in. It moisturizes your hair and helps minimize frizz. To be honest, it's a tough claim to elongate curls with just a product because shrinkage is inevitable.
I wouldn't rely heavily on this for fighting shrinkage, but it's good for added moisture and definition. To help fight shrinkage, you can use the raking method and apply the gel after to hold your curls in place.
The Lottabody Milk & Honey Hold Me Maximum Hold Styling Gel
Lastly, is the Hold Me Maximum Hold Styling Gel. The hold with this gel is 10 out of 10. I say that because it has the key things you want in a styling gel: hold, crunchless curls, no flaking, definition, and shine. The Hold Me styling gel also helps prolong the wear of your hairstyle; it kept my curls intact for 4-5 days.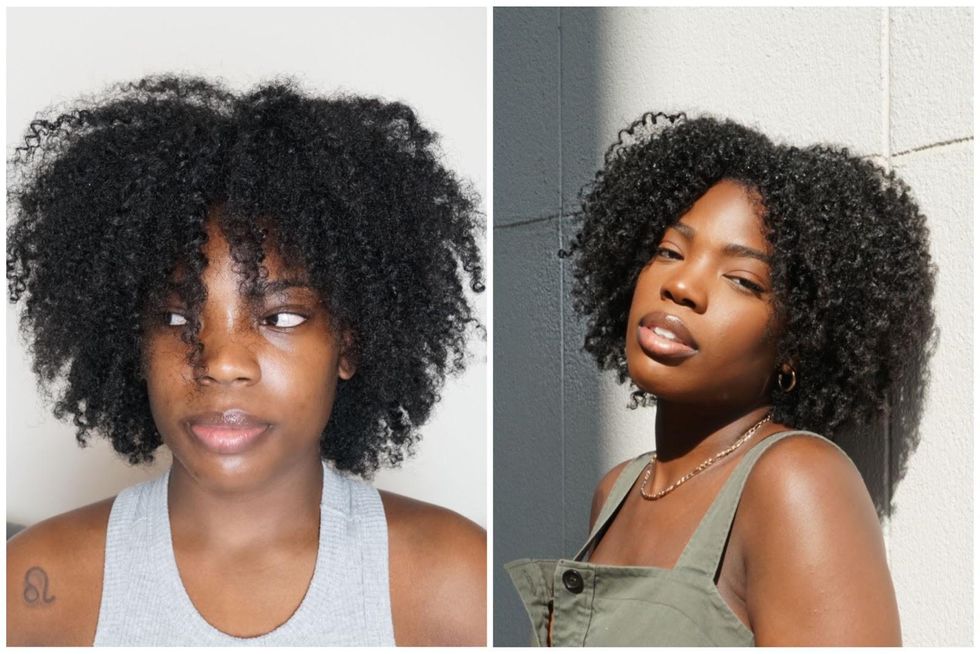 On the right, old twist-out; on the left, old twist-out refreshed and revived with Lottabody.
Krissy Lewis/xoNecole
I used the Boost Me Curl Boosting Smoothie and Hold Me Maximum Hold Styling Gel to refresh my old, dry twist-out and those two products were all I needed. It enhanced my curls and gave my hair more volume and hold. I don't think you need to use both the curl stretcher and the curl boosting smoothie together, one or the other is fine but it depends on what your hair needs.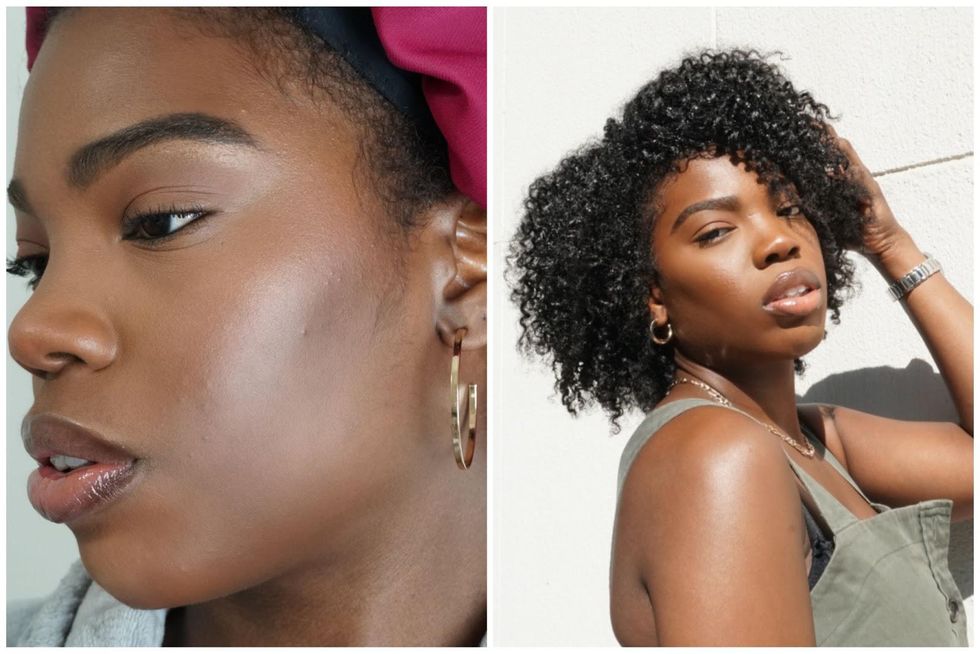 On the left, close-up of pigmented highlighter; on the right, defined cheekbone with Beauty Bakerie.
Krissy Lewis/xoNecole
The next product I used was the Beauty Bakerie Brownie Bar Face Palette. I've been wanting to try Beauty Bakerie for a while, so I'm glad I was able to try it out because I love this palette. The Brownie Bar comes with a powder contour, bronzer, and highlight. The formula is buildable so that you can start light and get the hang of how and where to contour.
I need to warn y'all though, I'm very new to bronzing and contouring but this is very beginner-friendly and gave me the confidence to try it out. It's also very blendable and pigmented, so a little goes a long way especially with the highlighter. On the left is a close-up of how pigmented the highlighter is and I only used a small amount. On the right is how defined my cheekbone is after using the bronzer.
Overall, I definitely think Femailer is worth a try. It features products for women of color with all skin and hair types so you'll never have to wonder if a product will work for you. In my experience, I also think it motivates you to try new products and techniques! Like I mentioned before I've been wanting to try contouring and it's like the universe heard me and brought me this.
I also want to add that the vibe of the bag was very empowering, from the statement tote and pin to the beauty finds, I really enjoyed the experience Femailer provided.

Featured image by Krissy Lewis/xoNecole
Keep reading...
Show less
I remember when, I remember when, I remember when I lost my mind as I was approaching 30. Entering into a new decade of life after my 20s terrified me because like most women, I was obsessing over all the things I hadn't accomplished instead of celebrating all the things I had. A month before I walked into 30, I did just that – I wrote down 30 things I had accomplished and it gave me all the conviction I needed to make the next decade the best decade. And the truth is, I love it here.
My 30s are proving to be the best years and I believe it's because I let go of what society defined as successful and started living the life I wanted and deserved. In your 30s, you find that it's all about stability and consistency. Those principals apply to every aspect of your life, including your style. When it comes to reliability, it's important to have fundamental items that lay the foundation for your trousseau.
We tapped Tenicka Boyd to talk more about why staples are important and which pieces are must-haves. "Staples are really what ground the outfit. These are the items that live beyond the trends, the cool aesthetics, and fast fashion. Staples are items that will last for years if you invest and take care of them," she explained. "Not just staple items but a staple silhouette are important."
"Staples are really what ground the outfit. These are the items that live beyond the trends, the cool aesthetics, and fast fashion."
The fashion storyteller resides in New York, NY, and wears all the hats, including National Organizing Director and Political Director at the ACLU. Her style and infectious personality displayed in her world-famous Instagram Reels made her the perfect woman to spill the tea on how to make the fashionable transition from your 20s to 30s.

Keep reading for this thirty-something's style gems.
The style staples every woman needs:
"I think every woman needs a good blazer, a great dress that instantly raises her mood, a good comfortable pair of heels, a great pair of trousers, and a beautiful bathing suit that allows her to feel confident."
The one style tip every twenty-something should keep in mind:
"Shop fast fashion in moderation. When I was in my twenties, that was really at the height of Forever 21, so we thought we would be 21 forever. And our style reflected that. I should have focused more on quality rather than quantity. So although I don't think I was in a financial situation to do that well, I wish I would have incorporated that way more."
Her style mantra to live by:
"God created black people, and Black people created style" — George C. Wolfe.

To help you add some of these staples to cart, we have rounded up some principal pieces from Black-owned brands!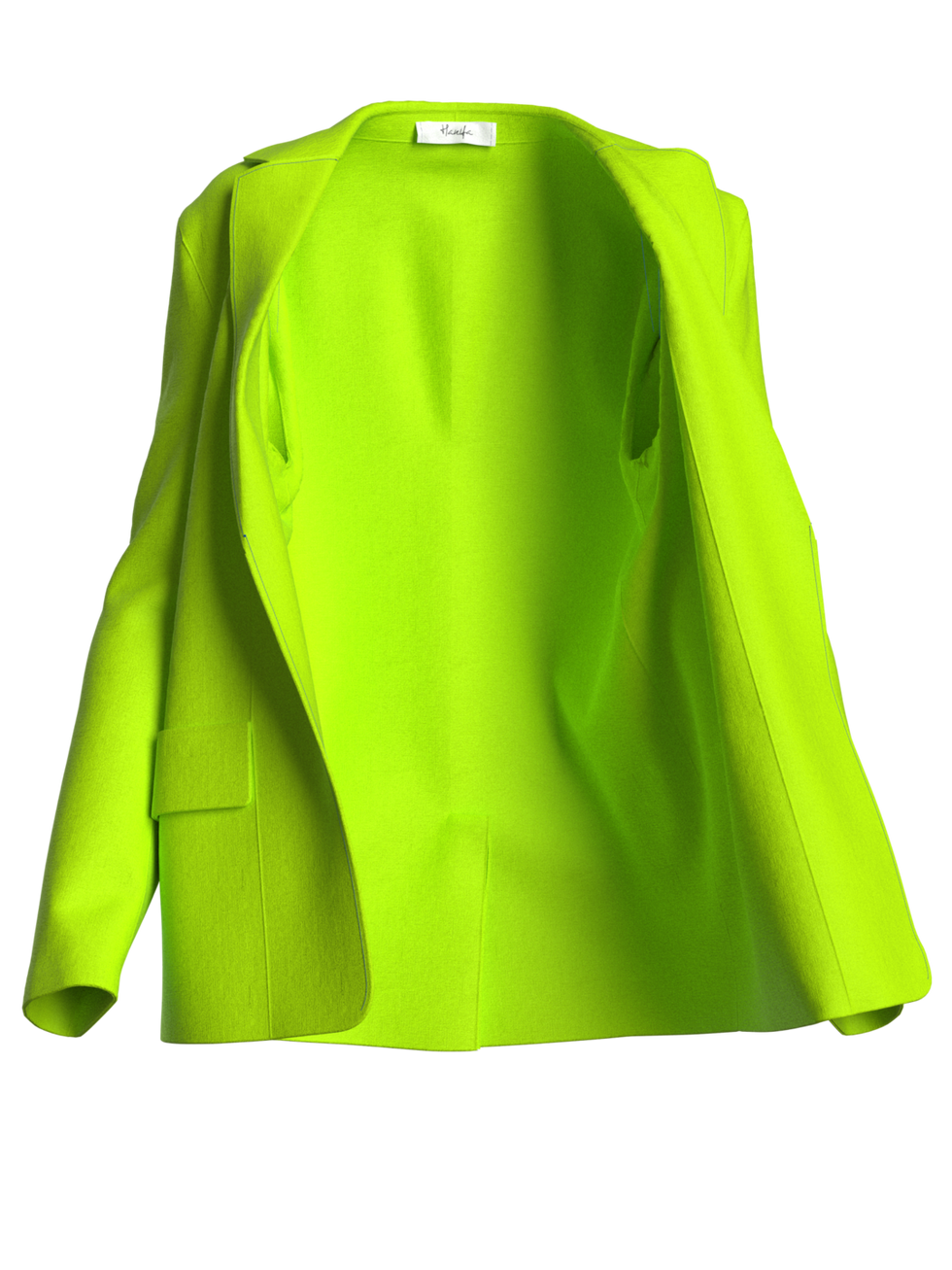 Hanifa
Blazers are quintessential for your wardrobe. It's definitely the versatility for us because you can style this bad boy with a midi dress or with a graphic tee and biker shorts or with matching flared pants. Either way, you'll be serving up a clean aesthetic that can be elevated on your terms.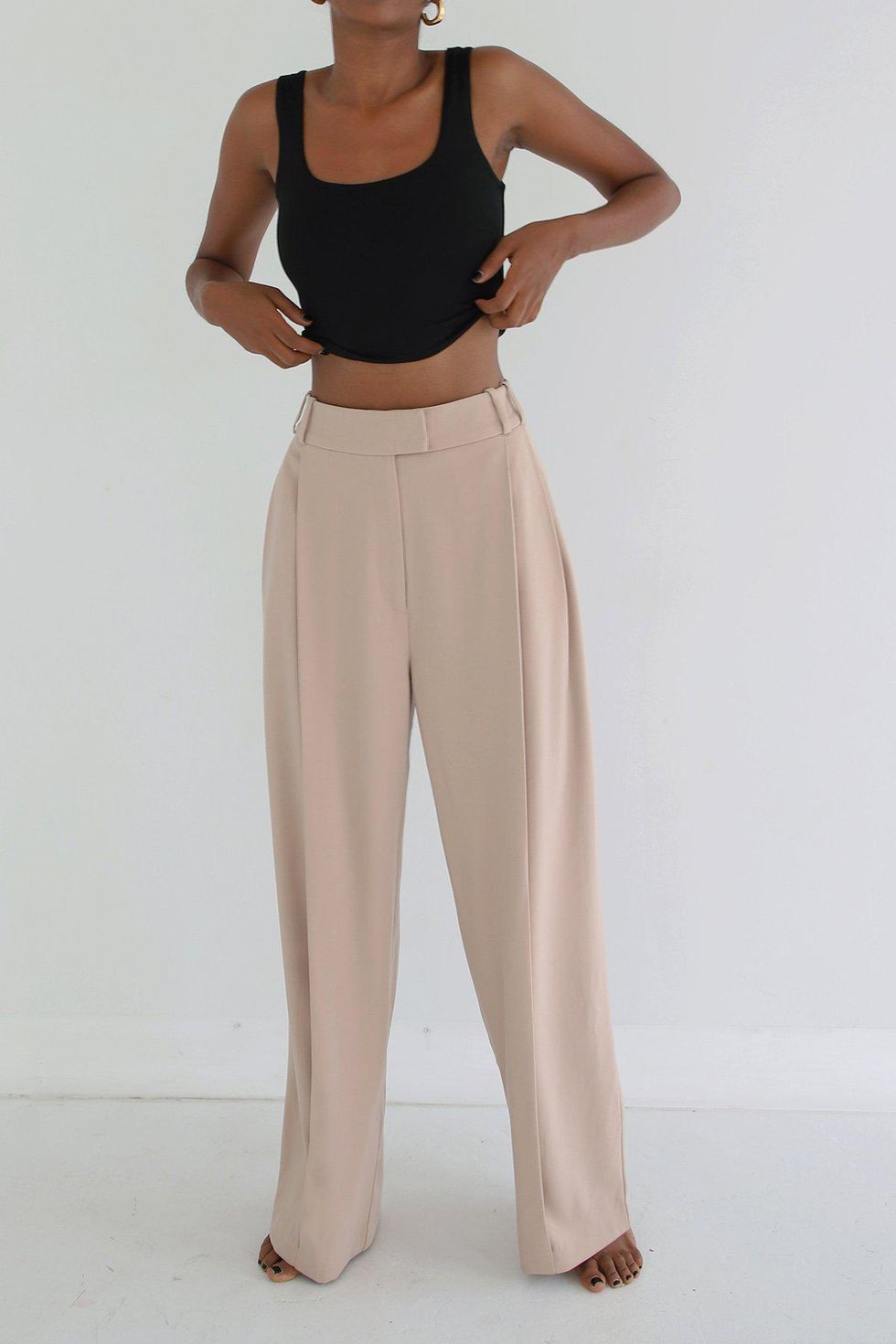 RE ONA
These trousers are an instant enhancement. The masculine, femininity in the construction is what sets these bottoms apart from others. We see you rocking these to an interview and to brunch because you can do both. The most important key in finding your perfect pair is to dress for your body shape.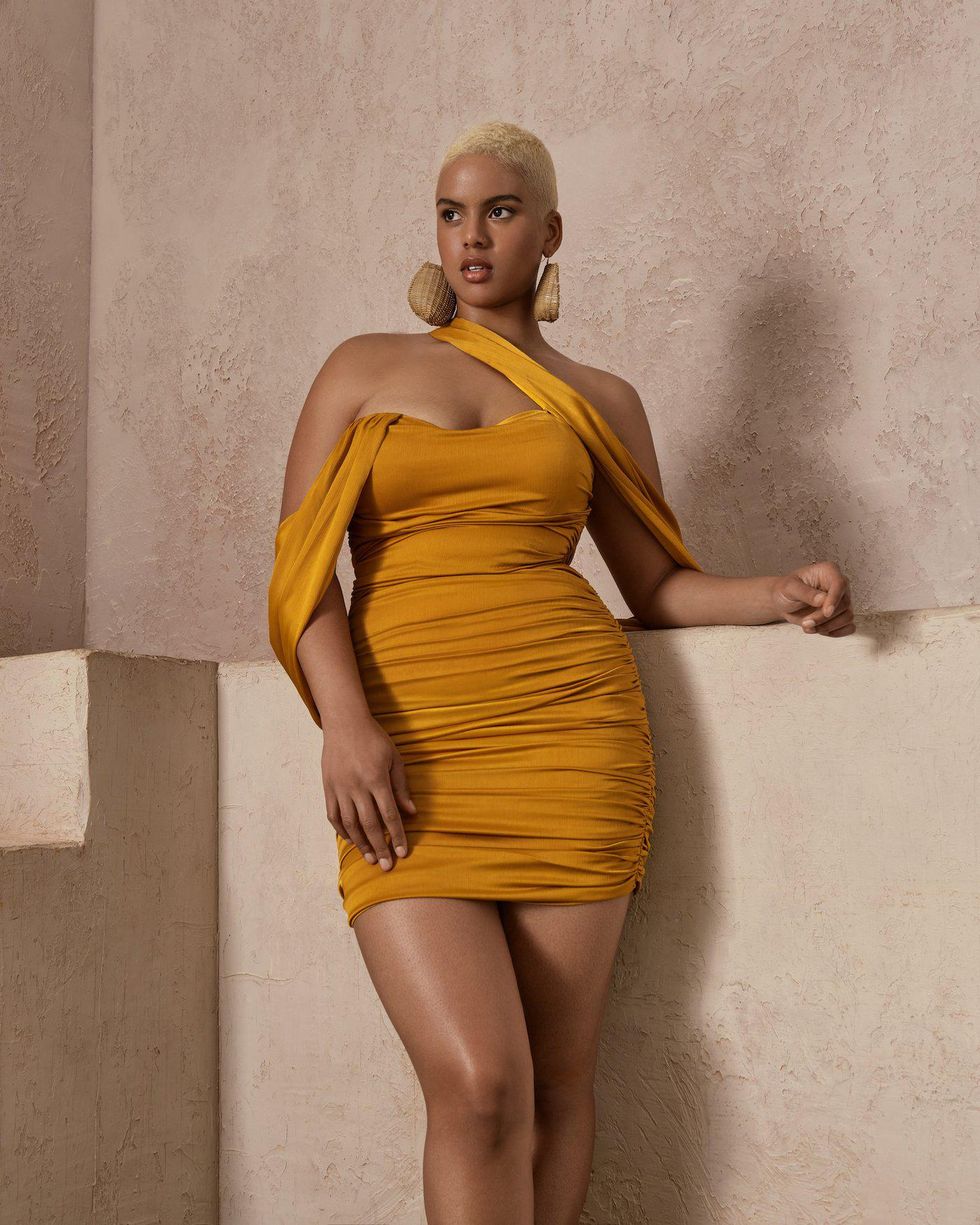 Andrea Iyamah
Every now and then you gotta go in the back of the closet and pull out that freakum dress. Don't even put it in the back anymore, sis. Keep it on ready because you need to be your own hypeman in a dress that makes you feel like Beyonce.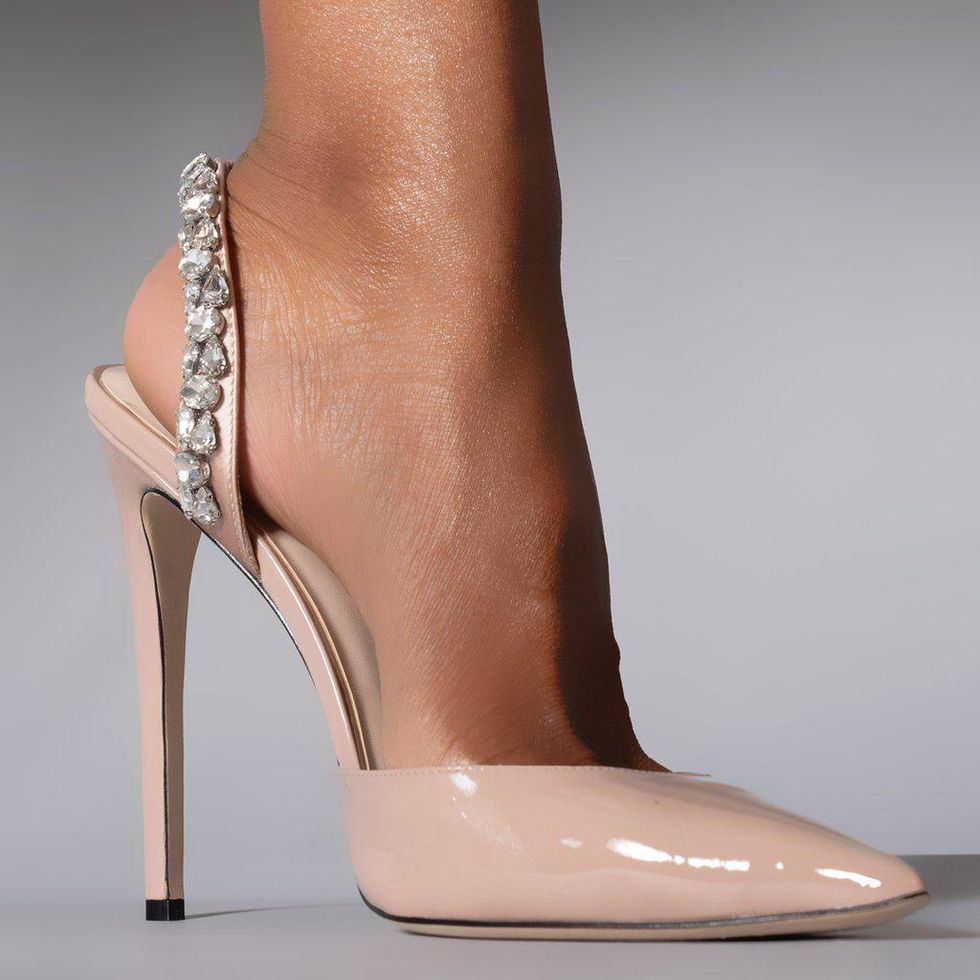 Aminah Abdul Jillil
High quality equals longevity. With this in mind, your heels will require more coins. Not every pair in your closet needs to be high-end but we want to encourage you to make some high and low purchases when your budget allows.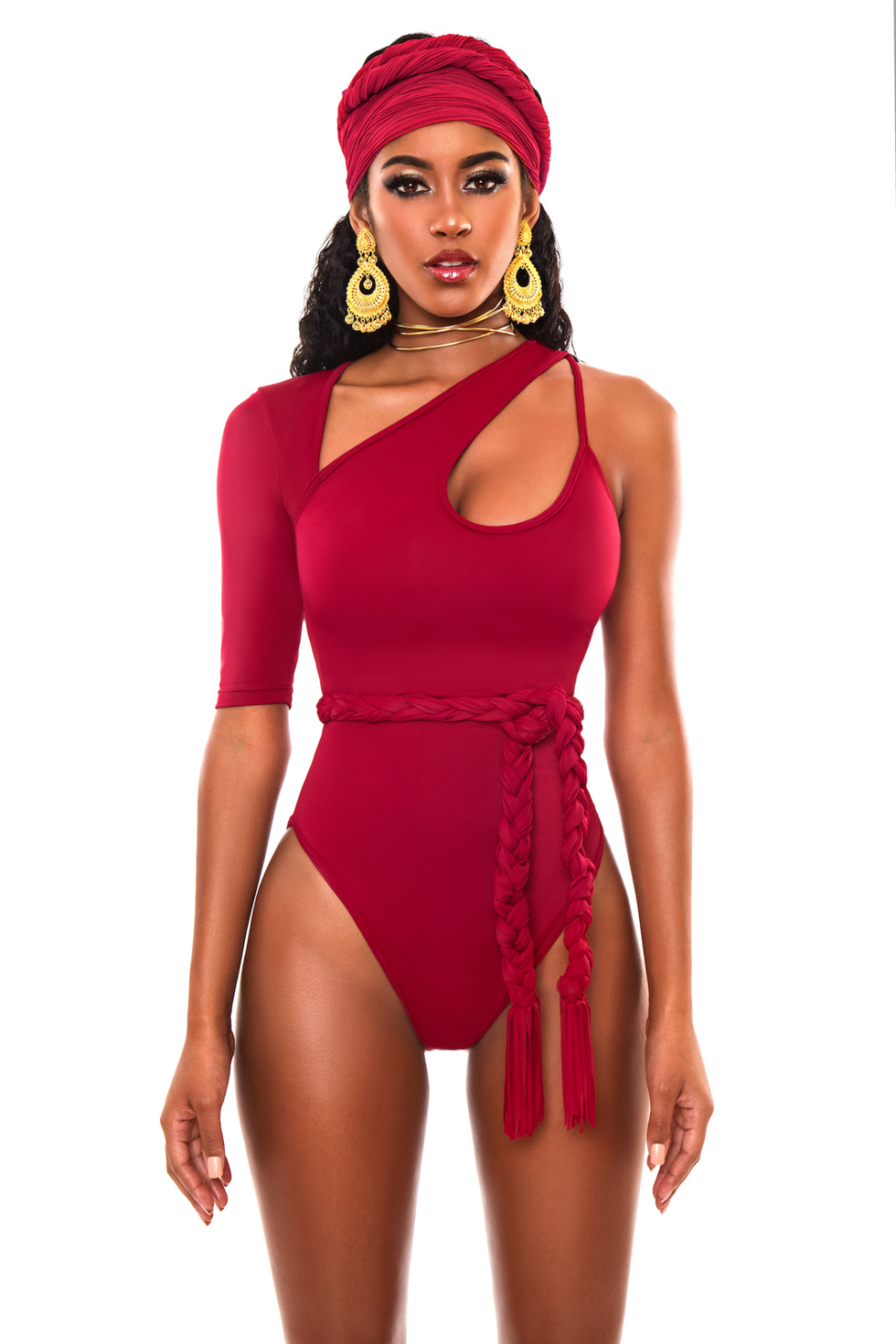 Bfyne
We love that Tenicka recommended investing in a swimsuit because we are manifesting luxurious vacations all year. Not to mention, you can also rock this badass bathing suit with some denim and give everything it's supposed to and more.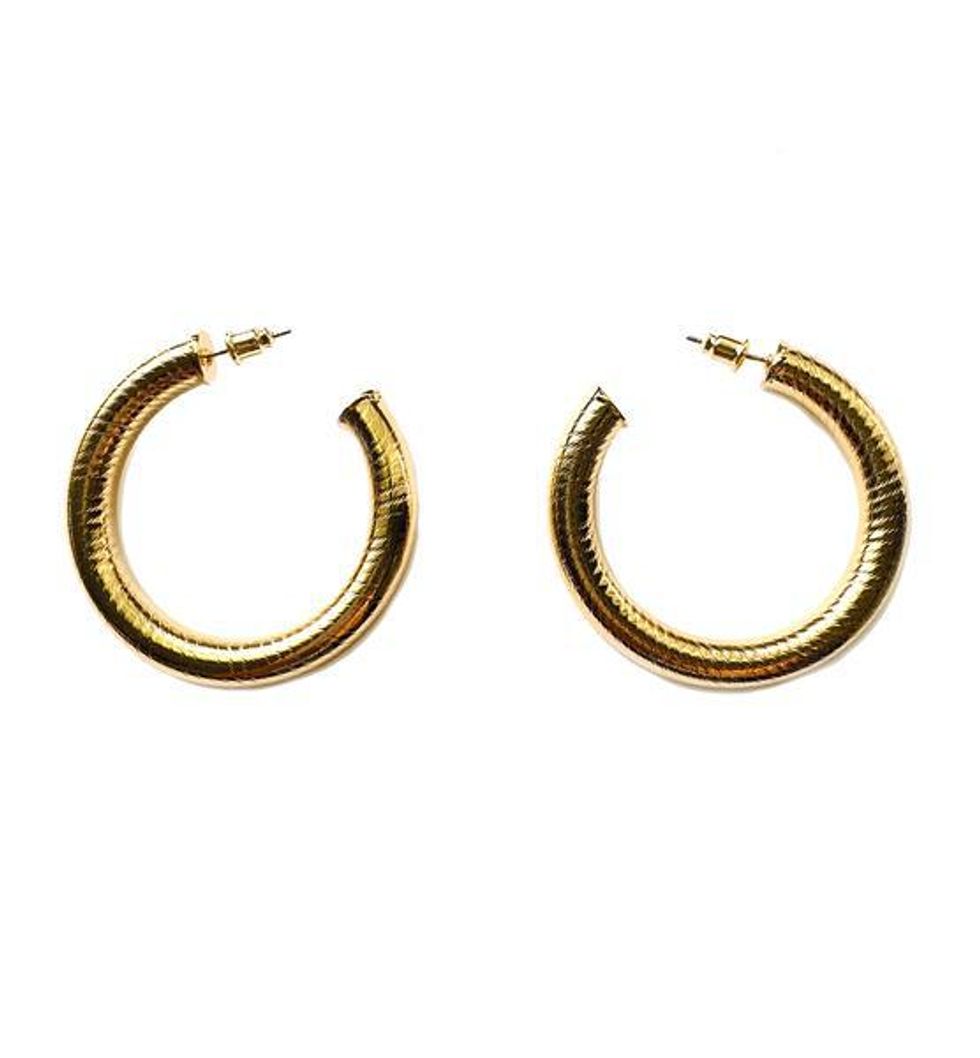 1929 Galore
There's nothing a Black woman can't do when she puts on a pair of gold earrings. Accessories are the glue that hold an outfit together and gold hoops exude the confidence you need to ask for a raise or shoot you shot with that special someone.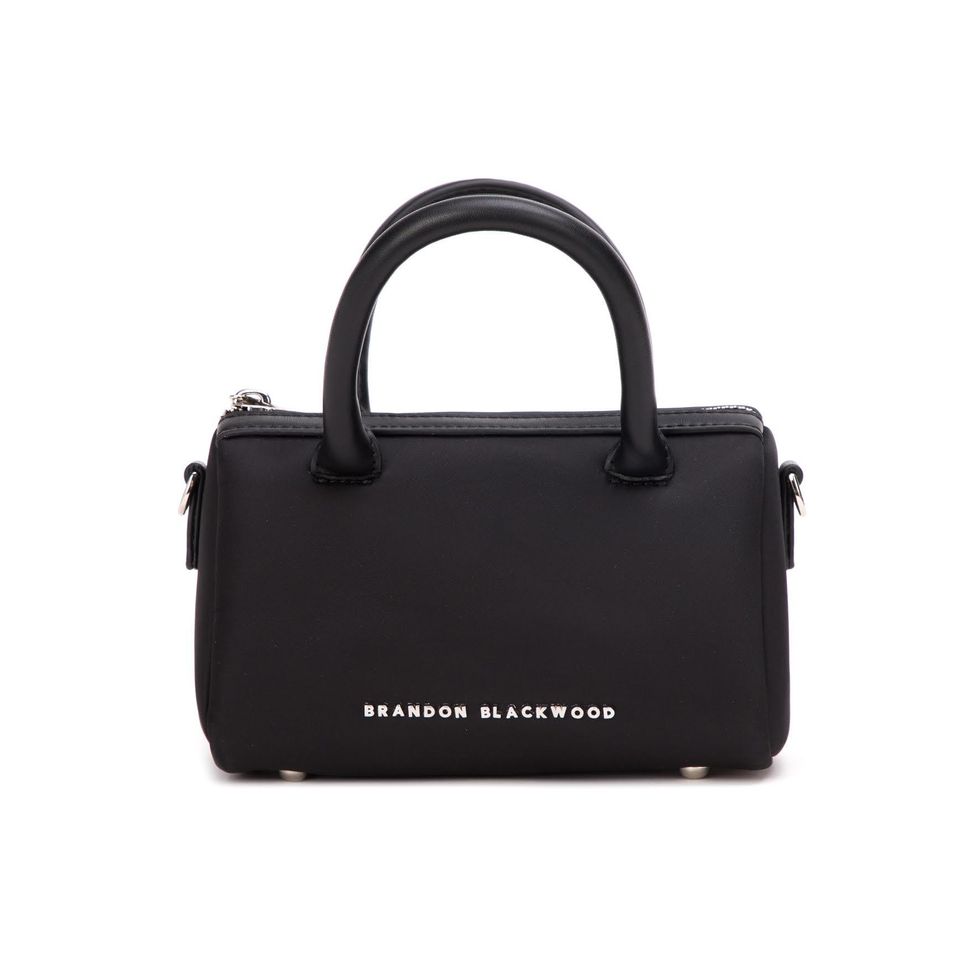 Brandon Blackwood
Handbags speak louder than words. One way to make sure you're speaking volumes, is to rock a leather tote. Every style decision you make is a statement and once you make it to the 30, you want to ensure your handbags say, "I have arrived." This bag by Brandon Blackwood will elevate you to that status.
Join our xoTribe, an exclusive community dedicated to YOU and your stories and all things xoNecole. Be a part of a growing community of women from all over the world who come together to uplift, inspire, and inform each other on all things related to the glow up.
Featured image courtesy of Tenicka Boyd
Keep reading...
Show less