Episode 3 "Mom's Night In"
This post is in partnership with Ulta Beauty.
"I'm a better mother, I'm a better wife, and I'm a better boss, because I take care of myself."
This is just one of the many gems our girl Mattie James dropped in episode three of "Beautiful Soul," hosted by xoNecole founder Necole Kane. Mattie is a lifestyle blogger and mother of three who has grown a loyal following from her relatable lifestyle, fashion, and beauty content. This digital maven takes to Instagram each day to lift the veil of her everyday life. We get to see her approach to juggling motherhood with business, daily fashion inspo, and keeping it real about those moments when the juggle gets real. Above all else, Mattie is committed to making self-care a non-negotiable practice in her life,
In this "get un-ready with me" Mattie shows us how she takes off the day. First, she removes her makeup very meticulously with the help us a few oil-eliminating products that she swears by. Then, she gets down and dirty for a deep cleanse, followed by a layering of her favorite serums and moisturizers. Our favorite tip from Mattie? Use your ring finger to apply your eye creams, since it's the lightest finger and the best to use for this delicate area of the skin. Genius!
As Mattie can attest, self-care isn't just about surface-level treats like getting a manicure and soaking in bubble baths. It's about making that "me-tine" a priority and a non-negotiable practice. It's also about setting the right boundaries so that you don't stretch yourself too thin. "Boundaries are like lanes on a highway," she explains. "You have to switch your lanes, but there's shoulders on the road for a reason. You can drive on a shoulder if you want, but it'll cause wear and tear on your car. So you can do things outside your boundaries, but you'll wear yourself out. You have to be honest with yourself."
In the midst of raising three young children, running her personal brand, and maintaining a household, Mattie is diligent about putting self-care dates into her planning just like she would a meeting. That includes therapy appointments, massages, or even quiet time to do absolutely nothing. These are essential wellness tactics that all serve her so that she can better serve others.
Watch as Necole and Mattie get un-ready (and real) in the tutorial above.
Scroll through the gallery below to shop Mattie's nighttime skincare products from Ulta.
Mattie's Skincare Faves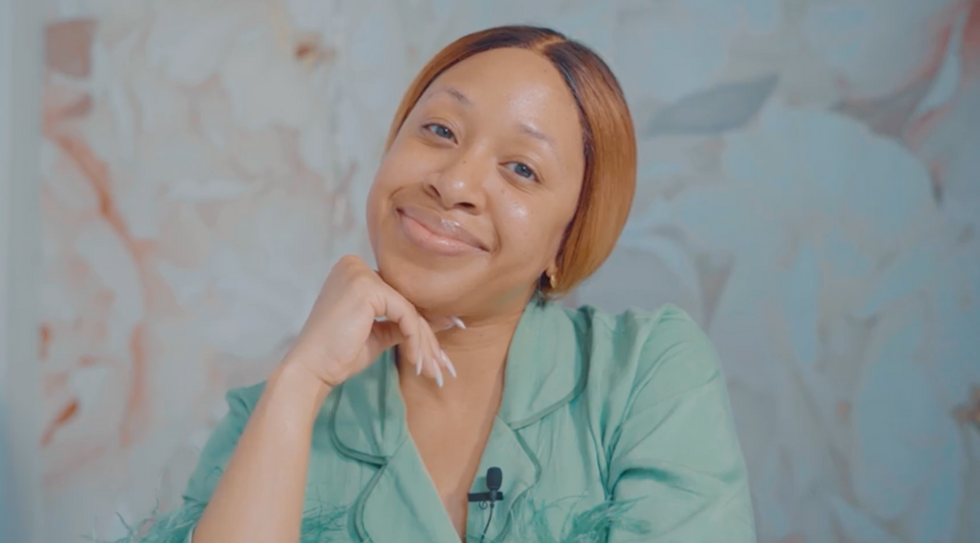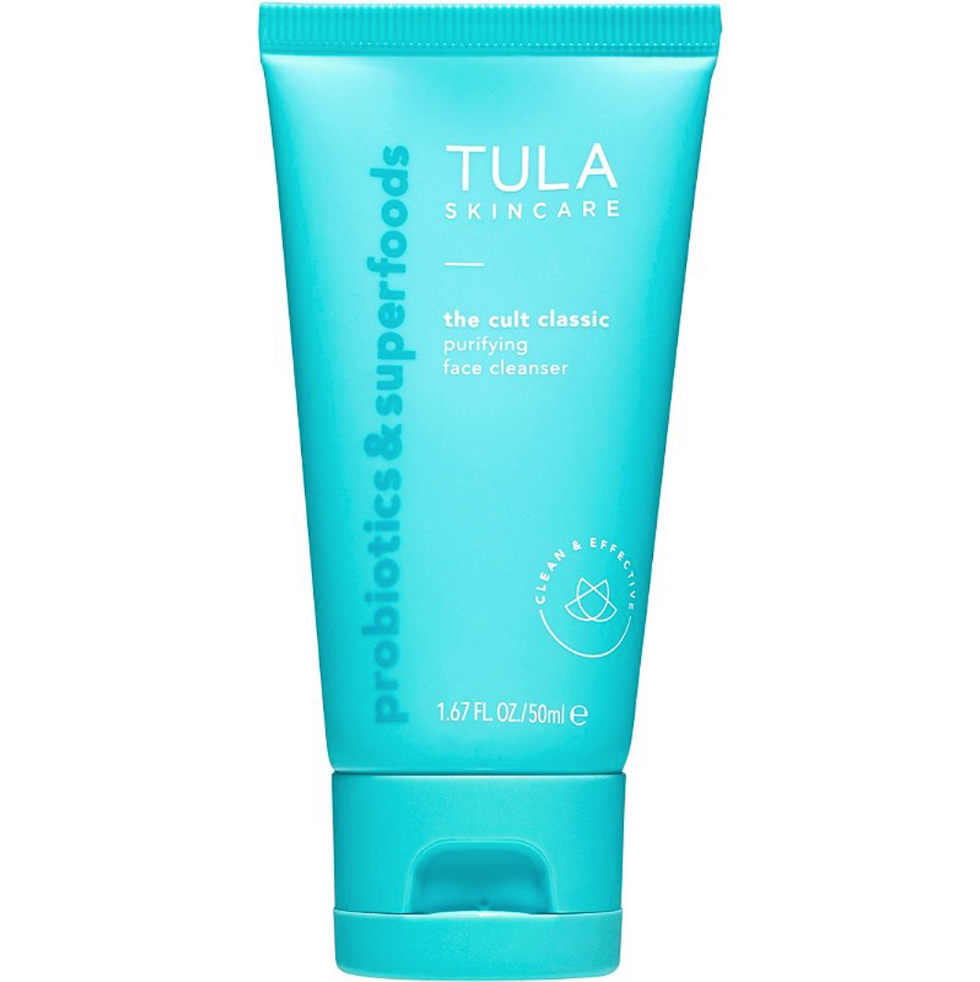 The Cult Classic Purifying Face Cleanser
A TULA essential, this purifying Gel-Based Cleanser removes dirt, impurities & makeup without stripping or over-drying.
Tula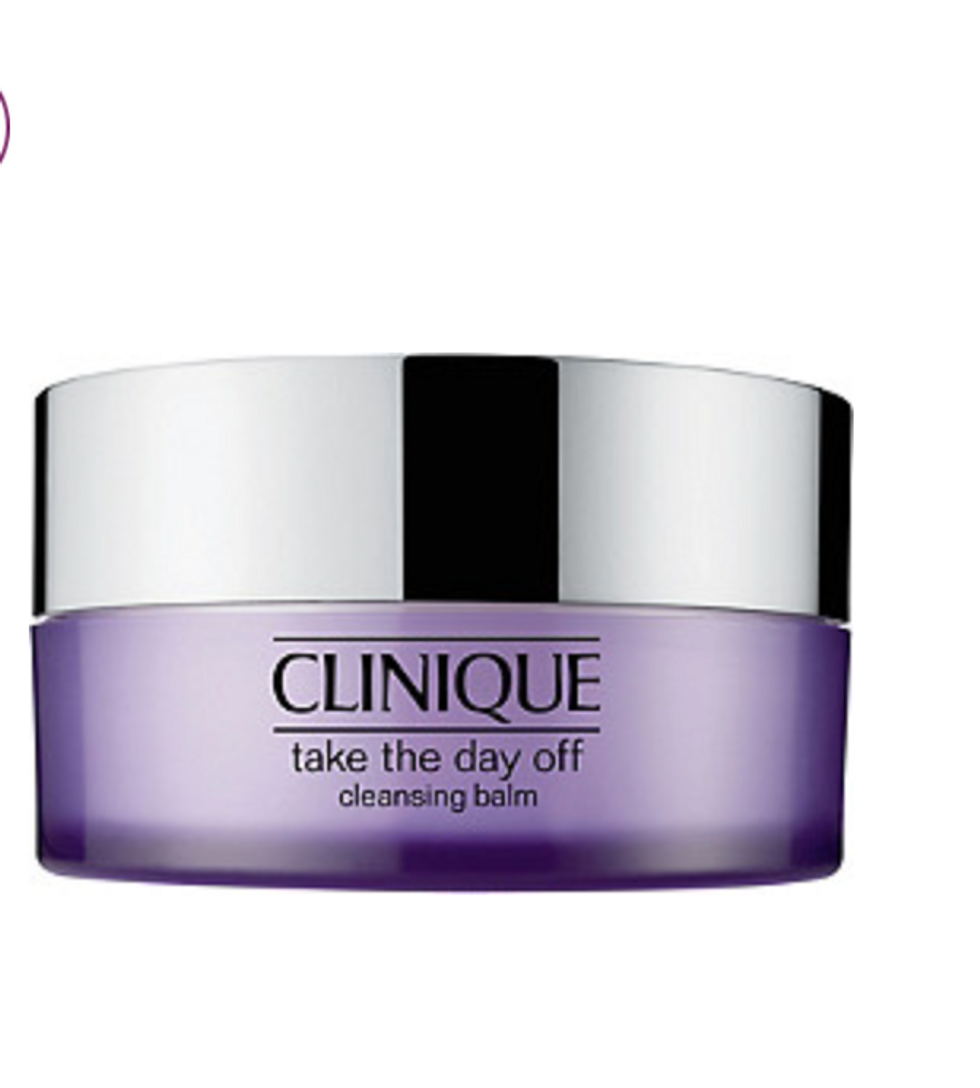 Take Off The Day Cleansing Balm Makeup Remover
Clinique Take The Day Off Cleansing Balm is a silky, lightweight makeup remover that quickly dissolves tenacious eye and face makeups, sunscreens.
Clinique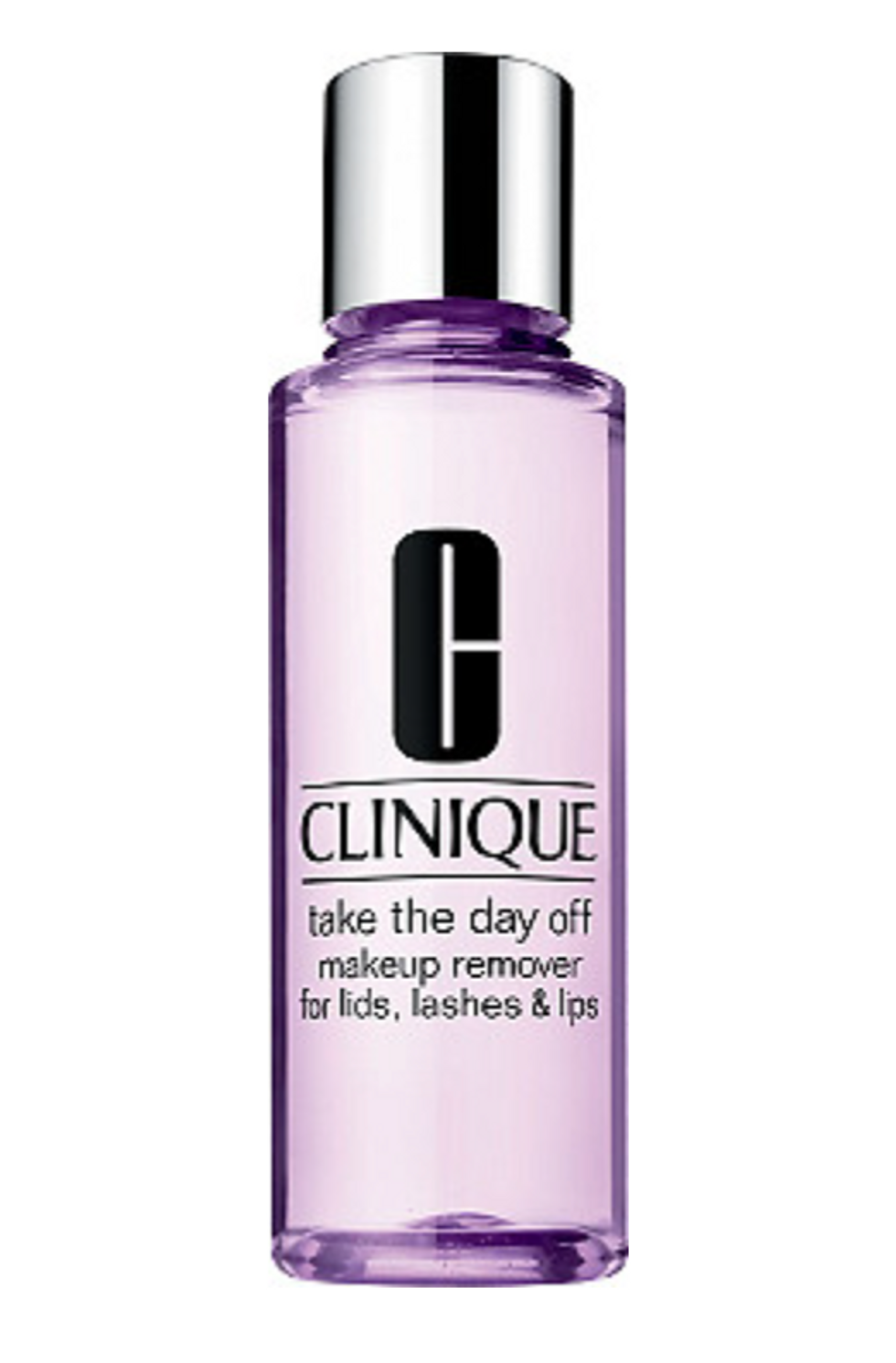 Take The Day Off Makeup Remover For Lids, Lashes & Lips
Clinique's best-selling makeup remover Take The Day Off Makeup Remover For Lids, Lashes & Lips is a totally tugless formula that whisks away makeup.
Clinique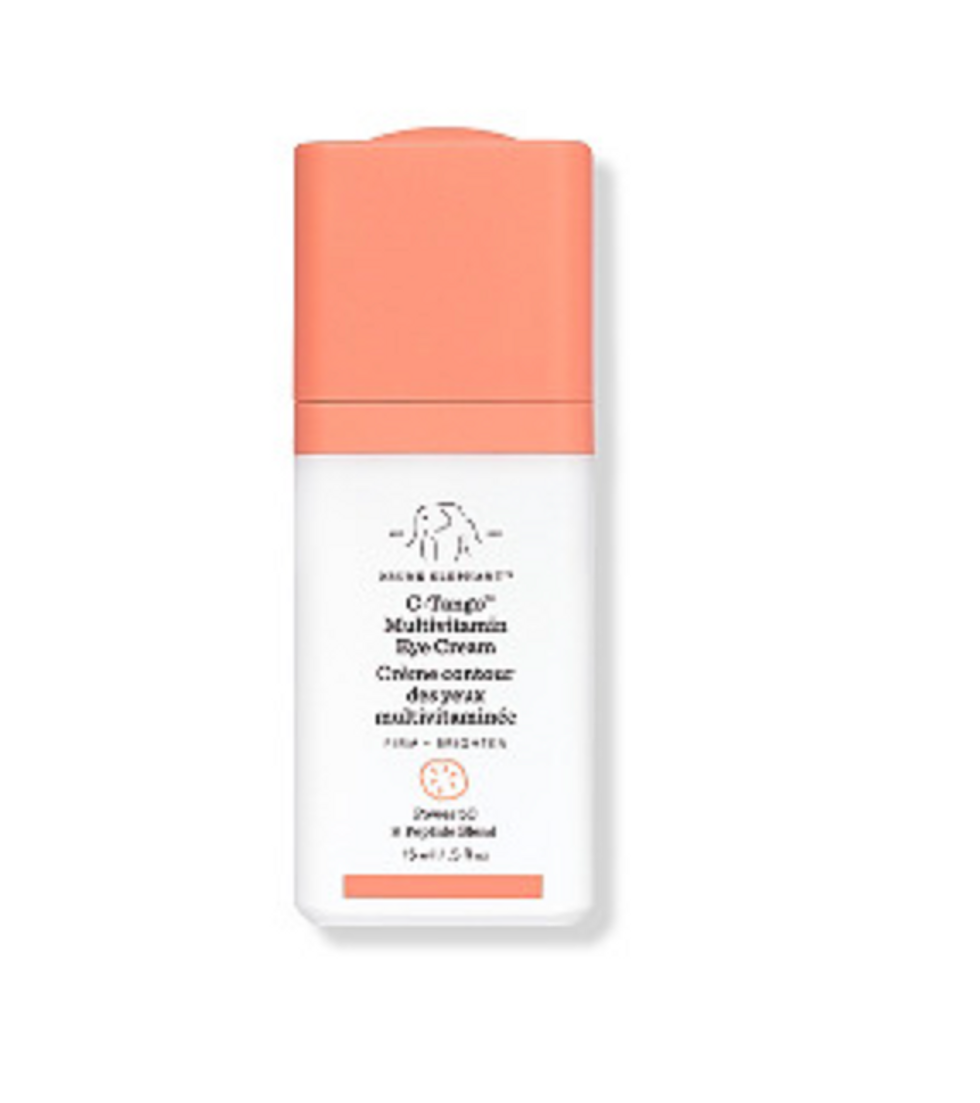 Drunk Elephant's C-Tango is a rich and restorative eye cream featuring a brightening combination of eight peptides, five forms of vitamin C, and cucumber extract for firmer, stronger-looking skin around the eye area.
Drunk Elephant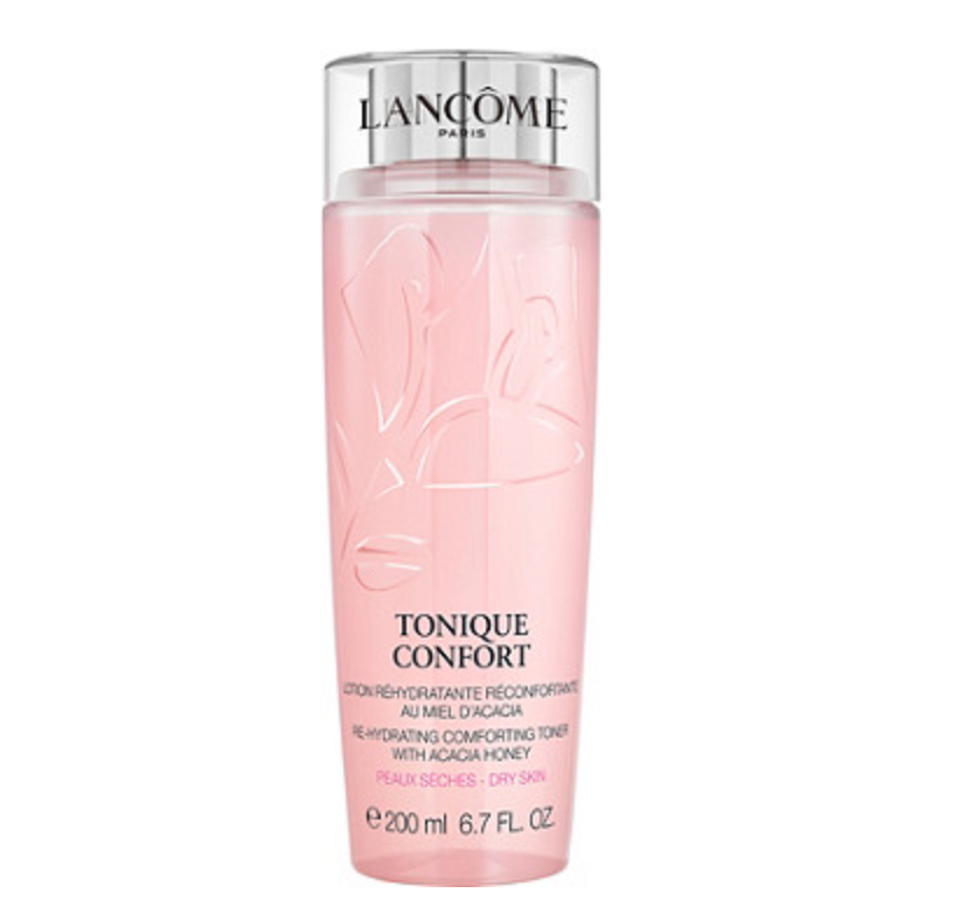 Lancôme Tonique Confort Re-Hydrating Comforting Toner with Acacia Honey
Tonique Confort is a soothing, alcohol-free facial toner that improves skin hydration in just 15 minutes and gently cleanses, preps skin and reveals a visible glow.
Lancôme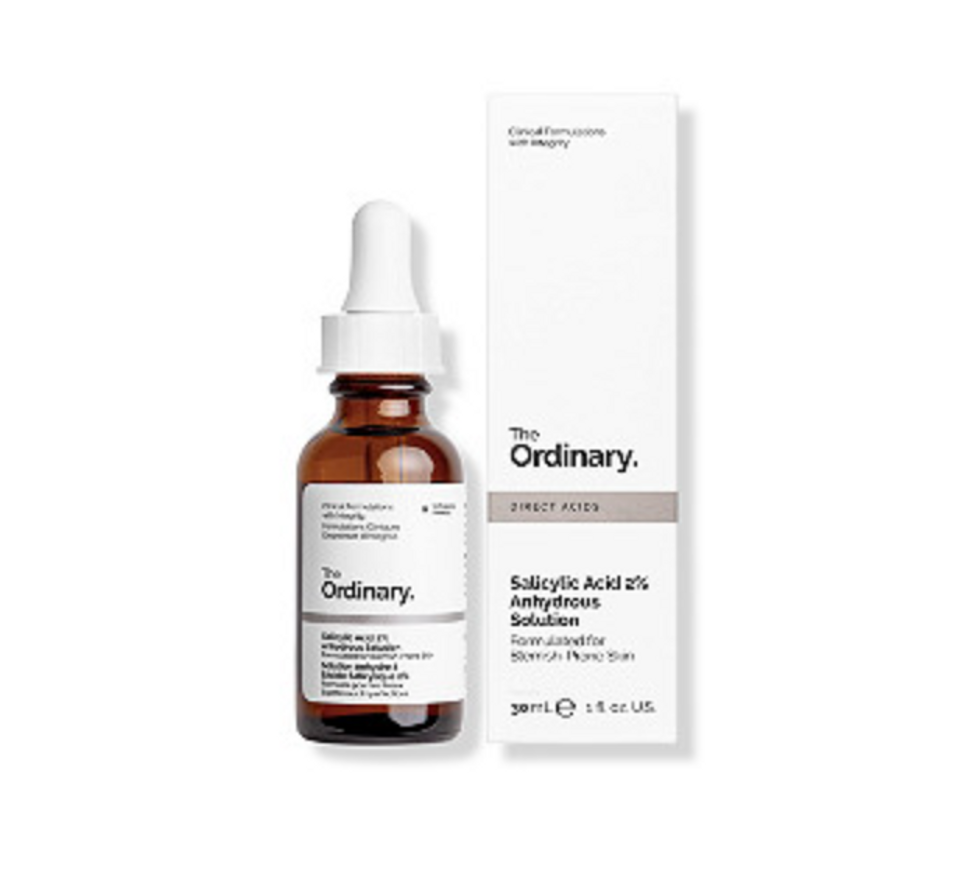 Salicylic Acid 2% Anhydrous Solution
The Ordinary Salicylic Acid 2% Anhydrous Solution is a squalane based, non-irritating serum formulated with salicylic acid to effectively decongest the skin and provide surface exfoliation.
The Ordinary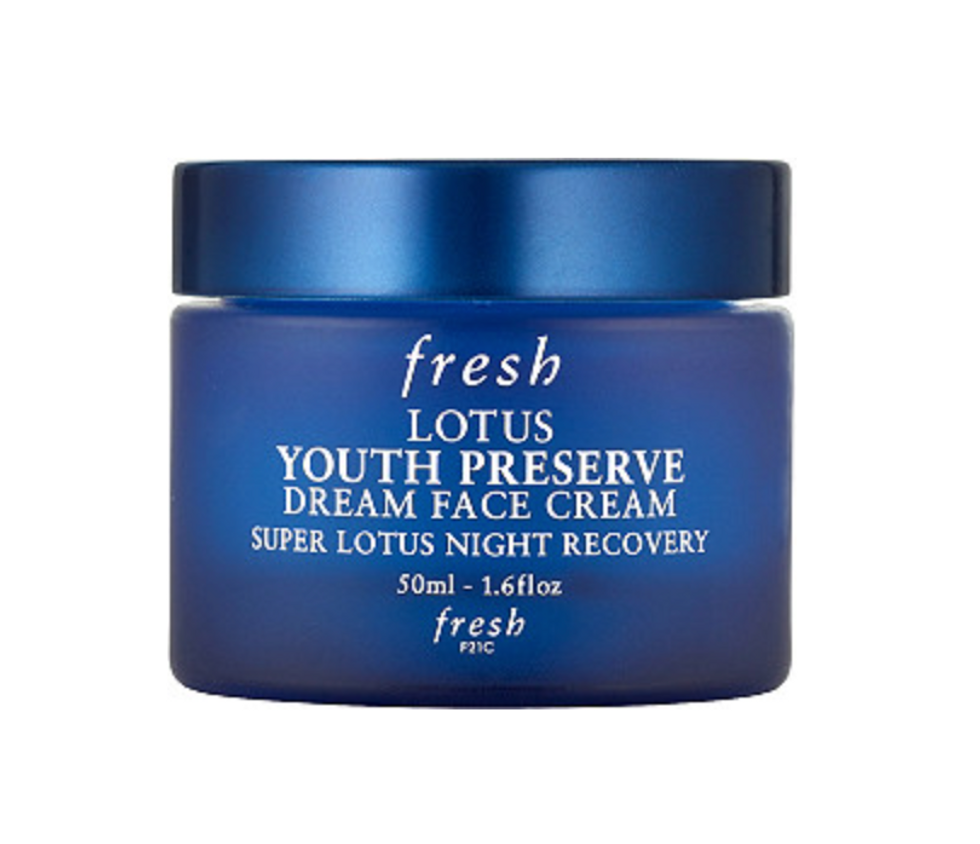 fresh Lotus Youth Preserve Dream Face Cream
fresh Lotus Youth Preserve Dream Face Cream recovers & detoxifies while minimizing signs of aging for more rested, youthful-looking skin by morning.
fresh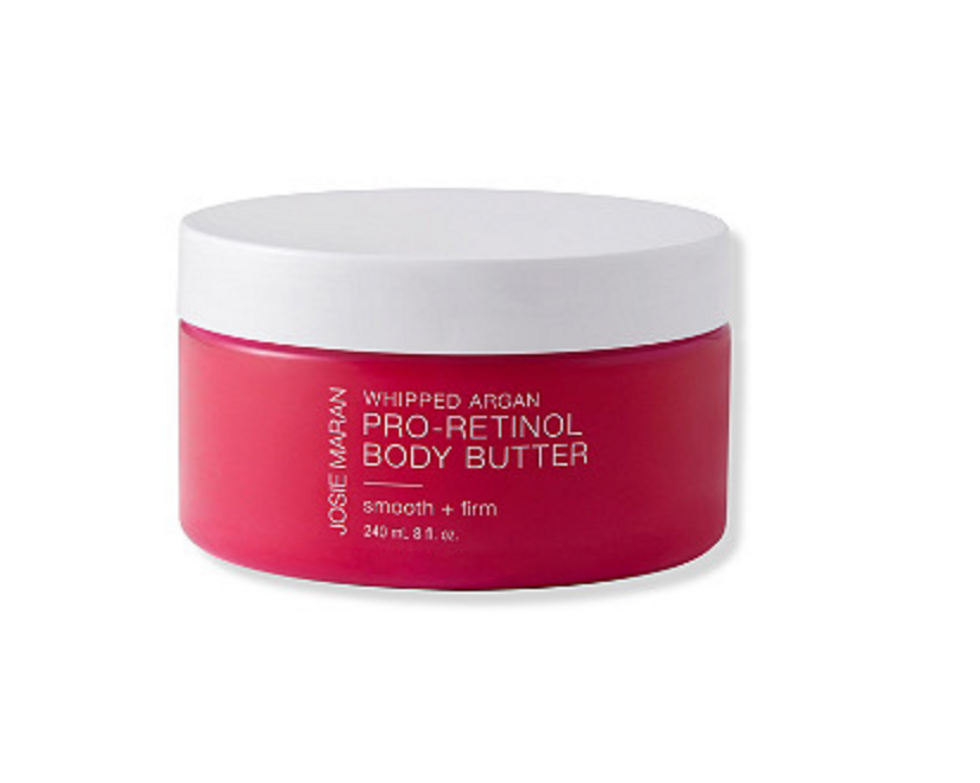 Pro-Retinol Body Butter
Pro-Retinol: now available for your body. Josie Maran's Whipped Argan Pro-Retinol Body Butter is a lusciously whipped body butter infused with gentle and effective pro-retinol for a smoother, firmer-looking, deeply hydrated body.
Josie Maran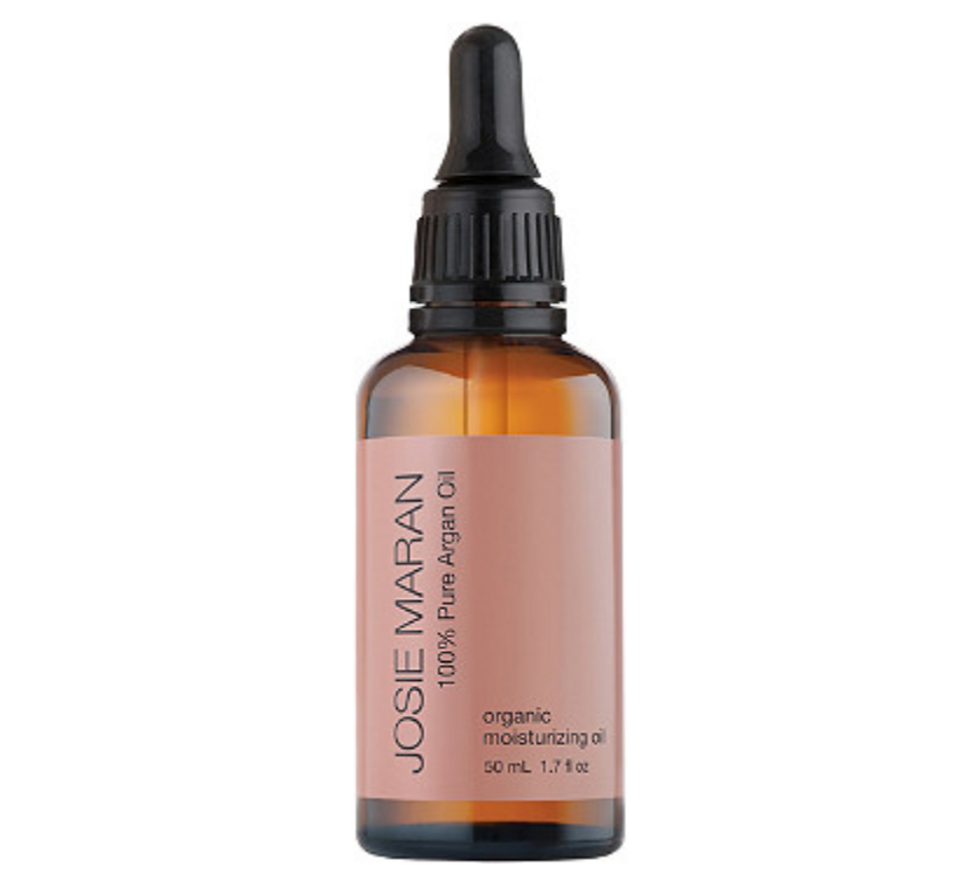 100% Pure Argan Oil
Model Imaan Hammam's career requires her to be full-on glam all day by wearing beautiful clothes and a full face of makeup. While exciting, she still enjoys her downtime and in Harper's Bazaar's Go to Bed with Me video series, Iman shows us how she likes to wind down.
Before she starts her bedtime routine, the Moroccan and Egyptian beauty likes to light a candle by Diptyque. For the video, she used Diptyque's Mimosa scented candle and followed that with incense to "bring positive energy."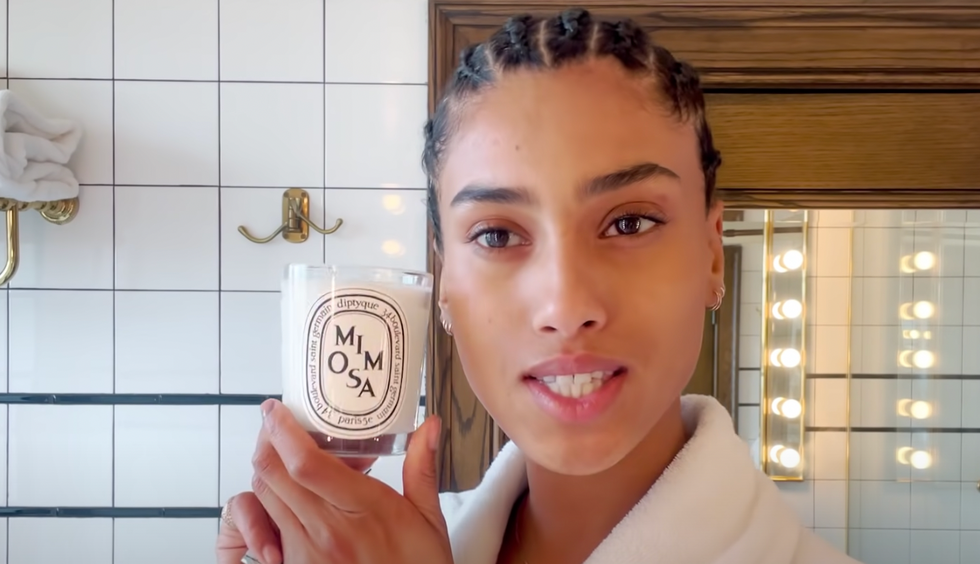 Harper's Bazaar/YouTube
To cleanse her face, she likes to use Epicuren Silk Radiance 3-in-1 Cleansing Oil. ​"What I love about it is it's super silky and as you can see the texture of it is a little oily so I'm gonna rub it into my hands and gently massage it into the skin," she said. She uses the cleanser as a way to take off her makeup.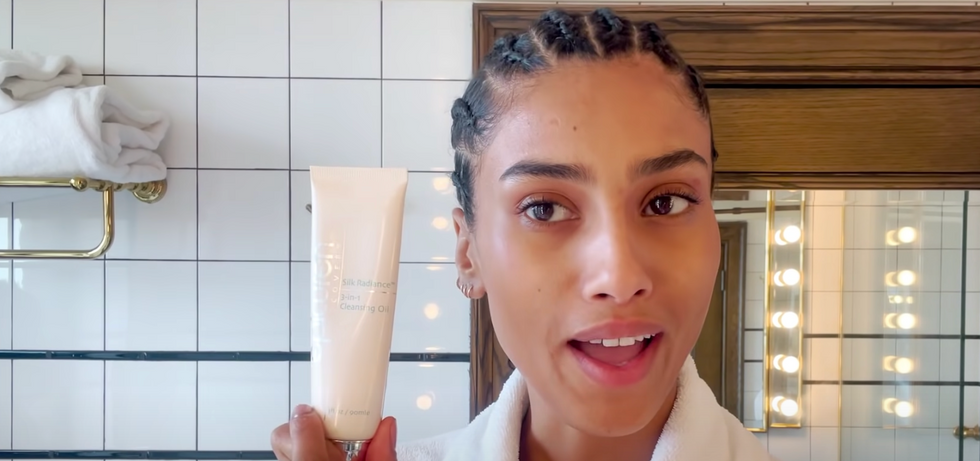 Harper's Bazaar/YouTube
"I never sleep in makeup. I try to. I mean it depends. When I'm having a real crazy day at work and I'm tired sometimes it happens but normally I don't because I think it's not good for your skin so even when you're tired, make sure to wash your skin."
But that's just one part of her cleansing routine. The 25-year-old likes to double cleanse. Next, she uses Osmosis + Beauty Deep Clean Detox Cleanser. She cites her mom as the person she learned skincare from and refers to her as the "herb doctor." "I grew up using oils and cleansing the skin with natural products which really helped me and also because I didn't have any clue," she said.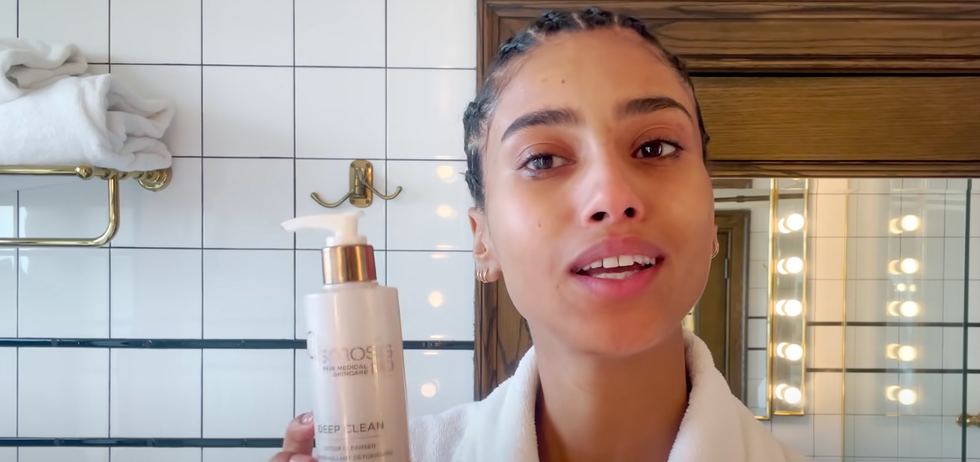 Harper's Bazaar/YouTube
"But when I got a little older and when I moved to New York, I really started looking at skin care differently because you get to shoot, you have a lot of makeup on and your skin gets to break out so I was like okay I need to get my sh-t together. So I had to learn about products. Now, I have a skin care routine that I have been using for over five years."
For step three, she uses Epicuren Colostrum Hydrating Mist. As a model, Imaan travels a lot which dries her skin out and so she relies on the hydrating mist to keep her skin hydrated. She also likes to spray her hair with it. She follows that up with Epicuren Bulgarian Rose Otto Oil.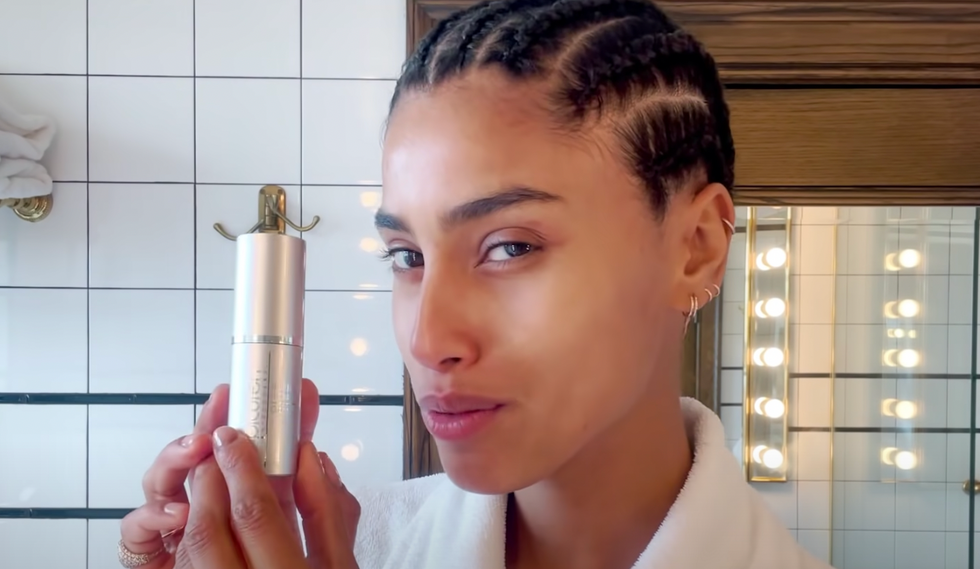 Harper's Bazaar/YouTube
To make sure that the products she uses so far seep into the skin, she uses the Osmosis + Beauty Epic Skin Tool. "What it does is it helps promoting the skin product and it helps with a deep penetration so it makes sure the product really goes in the skin," she said.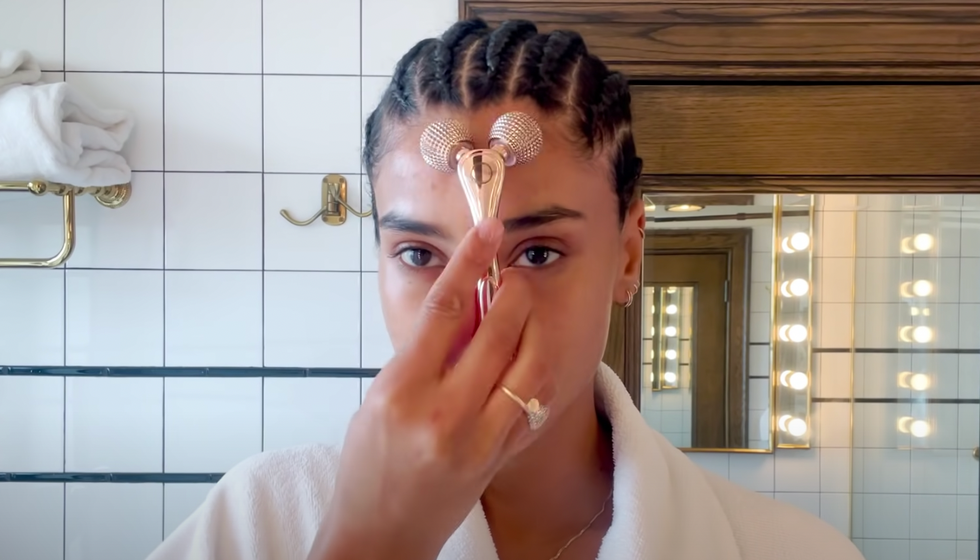 Harper's Bazaar/YouTube
For creams, she likes to use Epicuren Moisture Surge Hyaluronic Acid Gel, Ole Henriksen Banana Bright Eye Crème, and Epicuren Colostrum Luminous Glow Cream.
Moving on to her lips, she likes to use Fresh Sugar Lip Polish Exfoliator. She scrubs her lips and then rinses them off and follows it up with Rosebud Perfume Co. Strawberry Lip Balm.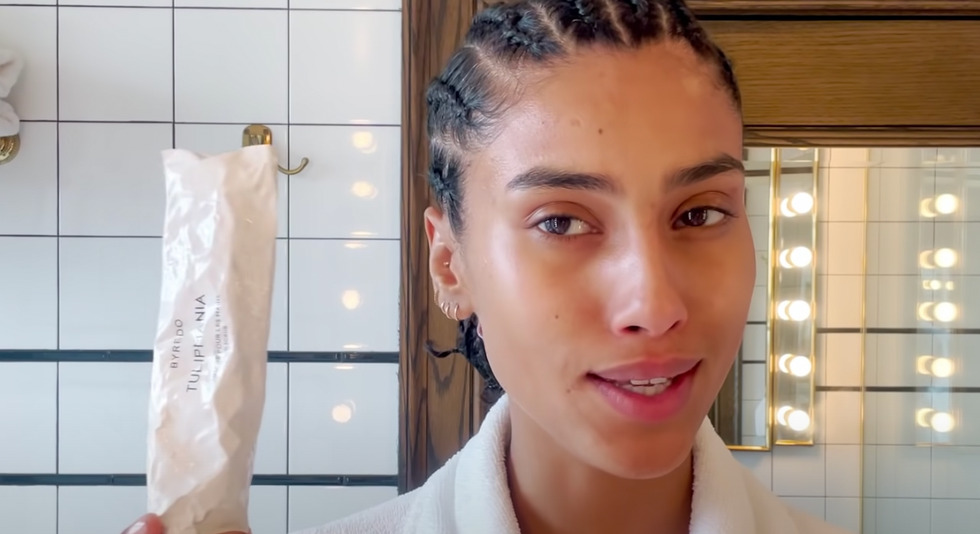 Harper's Bazaar/YouTube
She likes to apply Briogeo Strengthening Treatment Oil on her hair and scalp. "It really helps the hair grow and everyone knows me for my hair. It's big and you don't know how much work I have to do for all of that hair every morning," she said.
Imaan ends her nighttime routine with Byredo Tulipmania Hand Scrub, Epicuren Peptide Rich Hand Cream, and last but not least Costa Brazil Kaya Jungle Firming Body Oil.
Model Imaan Hammam's Special Tool For Deep Product Penetration | Go To Bed With Me | Harper's BAZAAR
Let's make things inbox official! Sign up for the xoNecole newsletter for daily love, wellness, career, and exclusive content delivered straight to your inbox.
Featured image via Harper's Bazaar/YouTube
Chilling Adventures of Sabrina and You actress Tati Gabrielle is giving fans a glimpse into her beauty routine. While she is known for her bold makeup looks on the red carpets and in the Netflix series, she reminded fans that she is just a simple girl who believes that "less is more."
Skin Care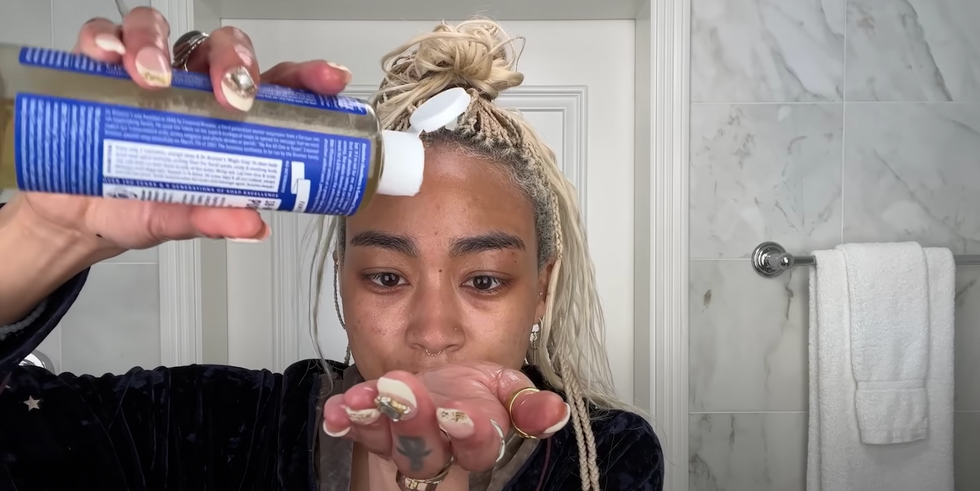 Vogue/YouTube
In the Vogue Beauty Secrets video, the 26-year-old started off cleaning her face with Dr. Bronner's Pure Castille Soap in Peppermint. She then used Dr. Dennis Gross Pewter DRx SpectraLite FaceWare Pro, which comes in three settings. When she moved on to Dr. Dennis Gross Alpha Beta Extra Strength Daily Peel she began opening up about her skin journey. The Korean and Black actress revealed that her skin started to change in her 20s.
"When my skin changed, it became a big shock to me and I didn't know what to do," she said. "I started trying all these products that I think at first made things worse." So, she decided to scale back the products she was using and also stop touching her face.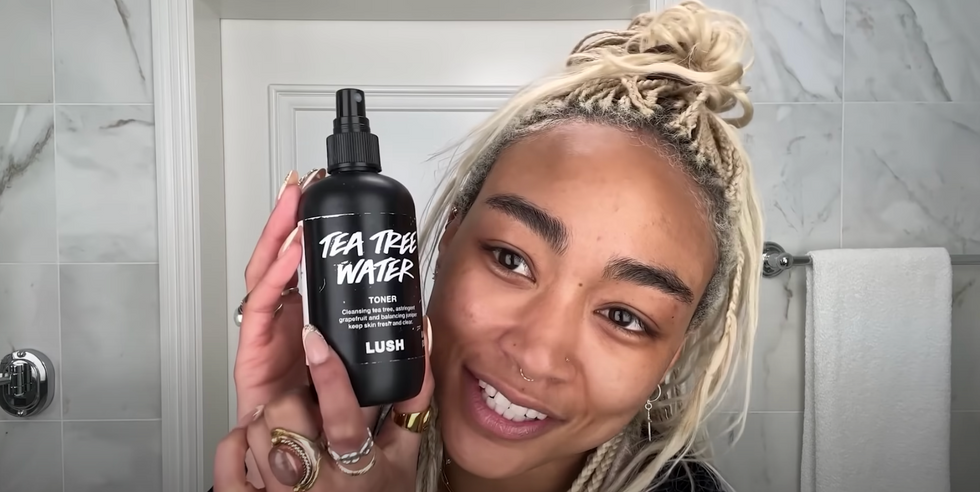 Vogue/YouTube
She loves using Lush's Tea Tree Water toner and following it up with Cosrx Two in One Poreless Power Liquid. "My mom is Korean and my dad's Black," she said. "I have all these weird combinations of my skin, hair, everything. My mom was kinda learning with me as I was growing up."
She ended up learning a lot about skin care and makeup while on set. "When I'm on set filming, I find that I have to be very diligent about my skincare routine because– a lot of makeup every day. Sometimes you're sitting in your makeup for up to 12 hours a day," she said. "With me doing Sabrina, that was of course a lot of makeup 'cause it was stylized. I just had to be very disciplined."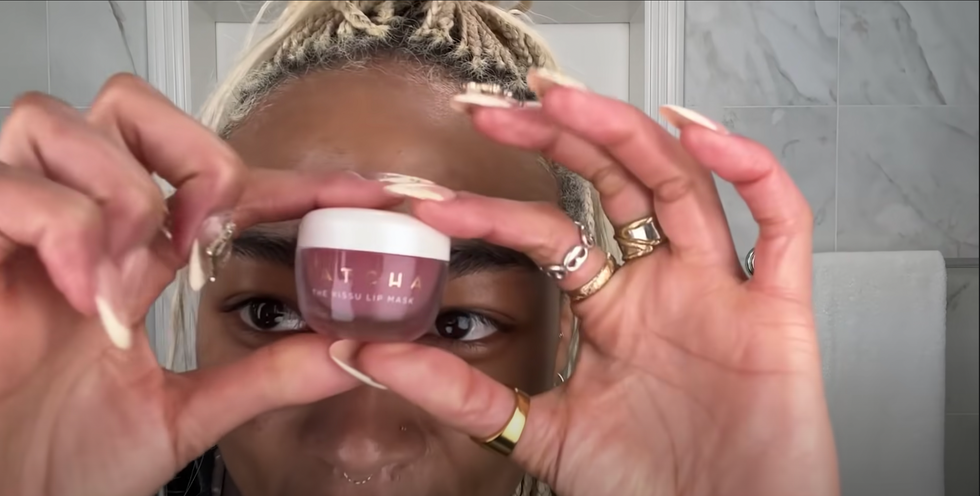 Vogue/YouTube
She used Cosrx Advanced Snail Peptide Eye Cream and revealed that she had eczema around her eyes and eyelids. And then she ends her skin care routine with Tula Protect + Glow Daily Sunscreen Gel Broad Spectrum SPF 30 and Tatcha The Kissu Lip Mask. "I definitely think skin care is a part of self-care. It's loving on yourself to give your skin what it needs to have your spa day every day," she said.
She loves to be by the water and so beach days are a must for her. "I didn't use sunscreen before and I'm realizing within the last year how important it is especially because I have a quite bit of scarring."
Makeup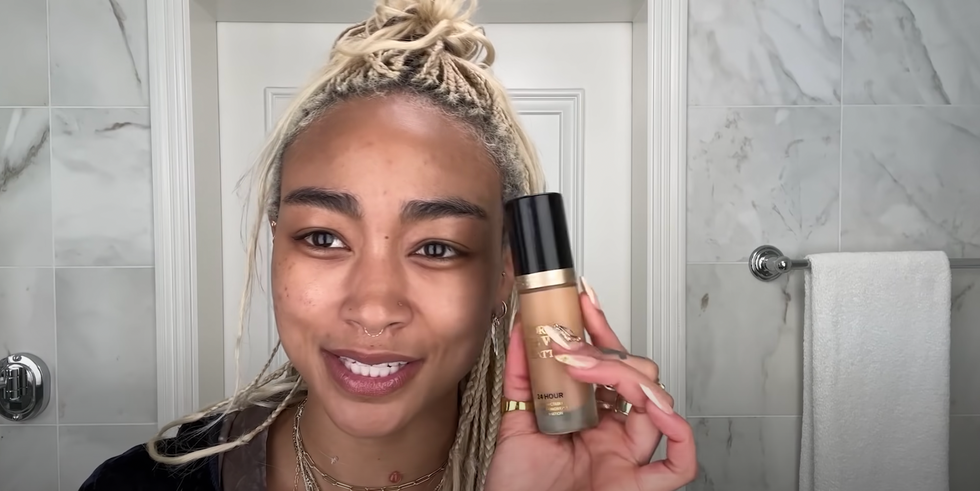 Vogue/YouTube
"What I start with always is the Tatcha Liquid Silk Canvas [foundation]. I started using it when I did Sabrina," she said. But for the video, she decided to go with the Too Faced Born This Way Matte Foundation. "I usually do a soft layer first. Then, if I want to cover my spots a little bit more and sometimes I don't cover my spots because; free the imperfections. Sometimes we don't need to cover up everything because that is a part of us as well."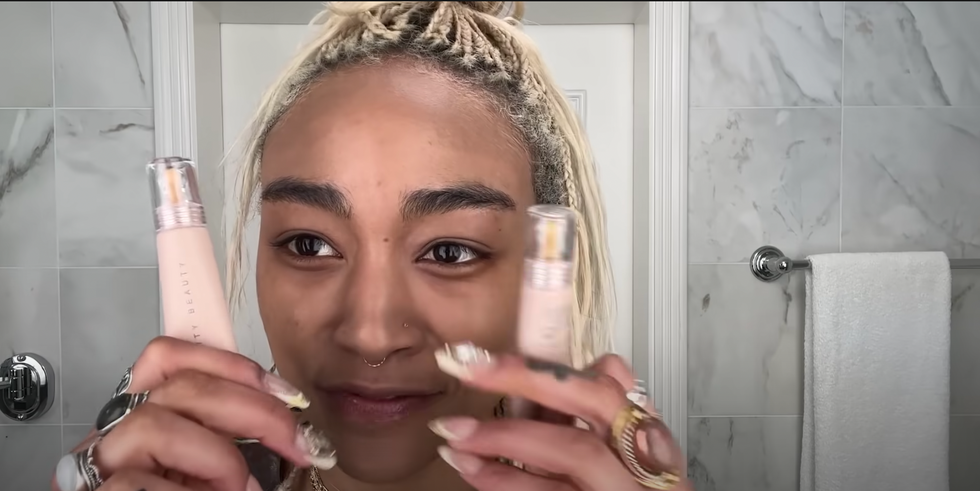 Vogue/YouTube
After applying foundation, she used Fenty Beauty Bright Fix Eye Brightener and Lush Charisma Skin Tint for contouring. She then applied Glossier Cloud Paint on her cheeks to "accentuate my apples."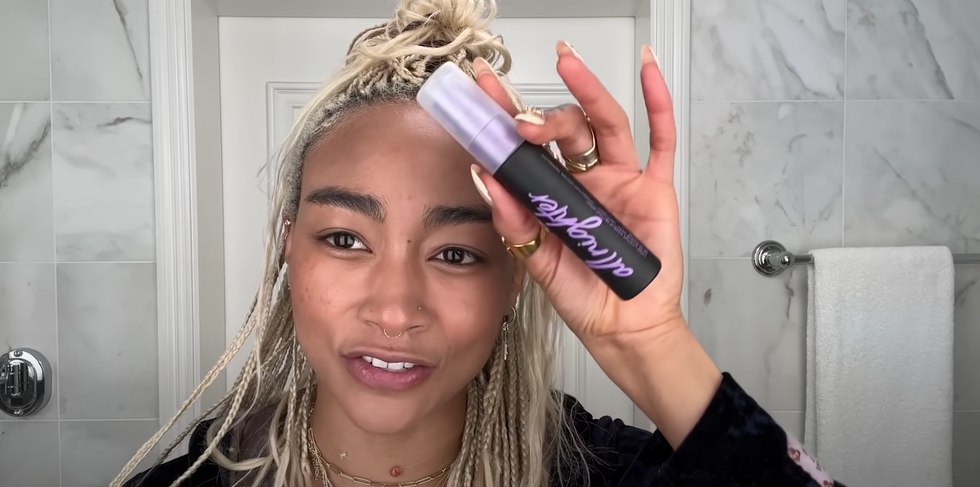 Vogue/YouTube
After using One/Size Ultimate Blurring Setting Powder to reduce shine, she topped it off with Urban Decay All Nighter Long-Lasting Makeup Setting Spray. "When I was filming season three of You and we had to wear masks on set constantly, I found that this (setting spray) helped a bunch with keeping things in place so we didn't have to do as much touch-ups."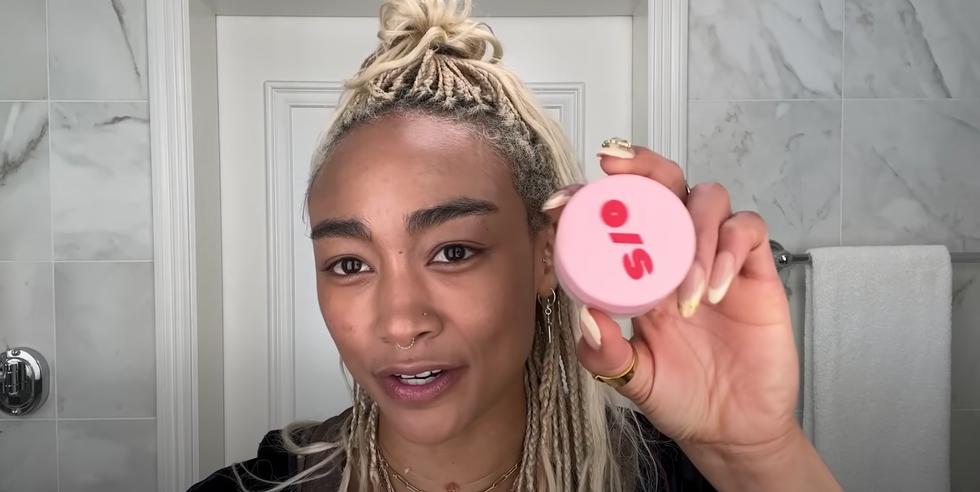 Vogue/YouTube
While the characters she plays on television often require her to wear a lot of makeup, her everyday look isn't as bold. "Less is more," she said. "Especially when I first started getting into makeup and my skin started sort of messing up a bit. Of course, I got self-conscious for a while, but by having that piece of advice, it never let me fall into trying to cover, cover, cover, cover, cover even with acne and scars and everything still allowed me to find love for myself and be able to look in the mirror and still be like I am pretty."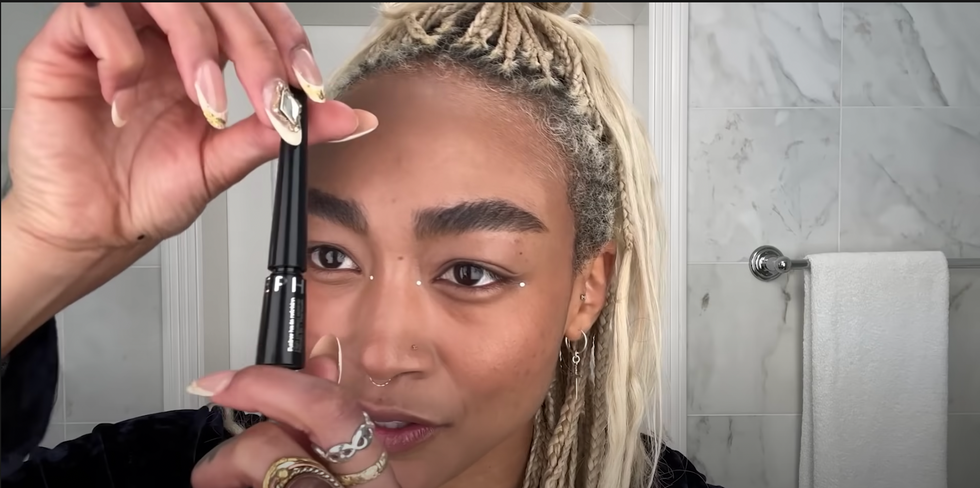 Vogue/YouTube
One of the beauty trends that she likes to partake in is applying dots around her eyes. "I started doing dots four or five years ago. I just found it as a way to shape my eyes out without using eyeshadow and things," she said. When it comes to her looks, Tati likes to make a statement from head to toe.
She ended her routine by adding baby hairs using Texture ID Edge Taming Gel because she loves the way it frames her face.
Tati Gabrielle's Guide to Statement-Making Makeup | Beauty Secrets | Vogue
Let's make things inbox official! Sign up for the xoNecole newsletter for daily love, wellness, career, and exclusive content delivered straight to your inbox.
Featured image still via Vogue Beauty Secrets/YouTube
In About Face, xoNecole gets the 411 on IGers who give us #skincaregoals on a daily. Here they break down their beauty routines on the inside and out, as well as the highly coveted products that grace their shelves and their skin.
For historian and influencer Blair Imani, beauty is in the details. Because she never really had acne outside of the occasional zit, she never really saw the importance of creating a skin care routine. However, 2020 marked a change for her and the way she approached taking care of her skin. "I had to make peace with the fact that I was getting acne in my adulthood," she recalls. "It made me step back and realize that I was not taking care of myself, and I was putting a lot of value in whether or not I had acne. Choosing to confront that insecurity and focus on recognizing my beauty despite what I'd been taught has made all the difference."
In addition to a newly implemented skin care regimen, the Los Angeles-based creator takes care of herself through her anxiety and ADHD medications, prayer, stretching, reciting mirror affirmations, and intentional forms of self-care. She tells xoNecole, "Self-care for me has been shifting to adding more plant-based proteins to my diet and pausing before I react to things. I've been learning the importance of amplifying the good instead of shouting at the bad and trying to apply that in my work."
As an author, self-expression is something Imani knows a thing or two about. In our conversation, the 28-year-old recalls leaning into makeup at the age of five. Whereas her peers had parents who stigmatized makeup, her parents fostered her freedom of creativity and self-expression through makeup. It would eventually lead to one of her most significant beauty lessons: "You can just wear lipstick. You don't need to wear a full face of foundation and concealer to justify it." For Imani's biggest beauty lesson to be centered on lipstick is quite the alignment as the woman behind the best-selling book, Read This to Get Smarter, has also created a beauty line where lipstick is the star of the show.
The Blair Imani x Fempower Beauty Smarter Lip Sets launched early last month and is a collection of matte/dewy lip color duos that include bold shades, nude shades, as well as shades paired with affirmations of mirror decals. Her favorites from the collection? "For a basic [shade], it's 'Self,' and for a statement, it's 'Ubuntu.' But my must-have is 'Ujamaa' which is our bold scarlet red with a message about resource sharing and cooperative economics."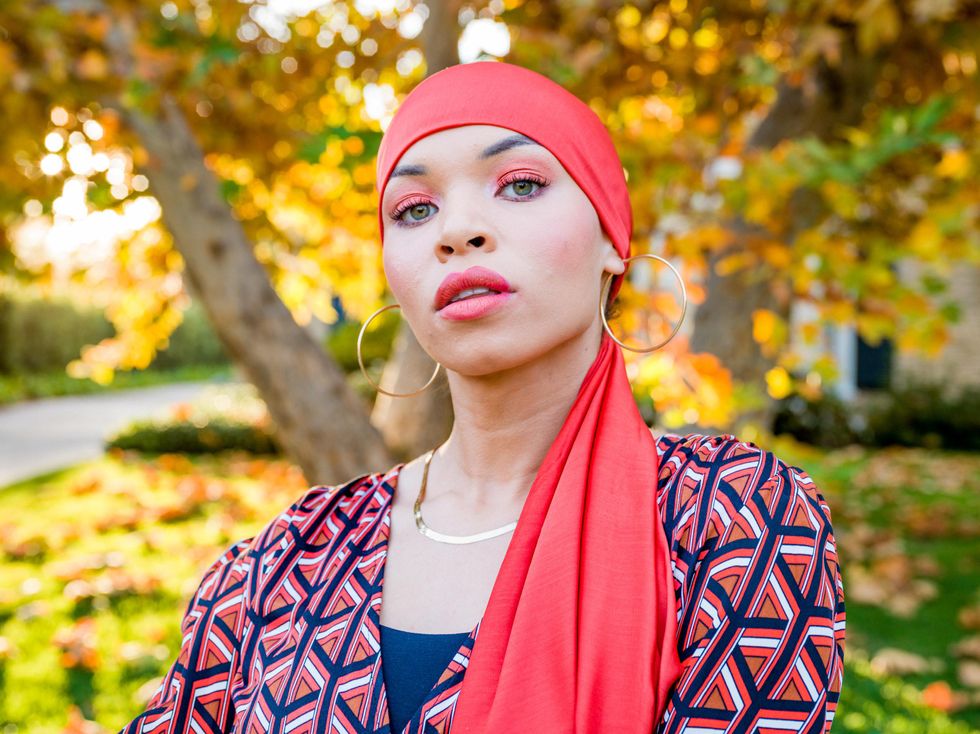 Kaelan Barowsky
Courtesy of Blair Imani
Imani shares about entering the beauty space with her own collection, "It was so aligned. It didn't feel like a departure, it felt like a continuation of my work in a new arena." She continued, "Turning it into a business partnership that was mutually beneficial and was helping folks to get smarter through the medium of lipstick was an obvious path forward."
Keep scrolling for more insight into Blair Imani's morning and night skin care routines.
Blair Imani's A.M. Skin Care Routine Looks Like…
Step One: Double Cleanse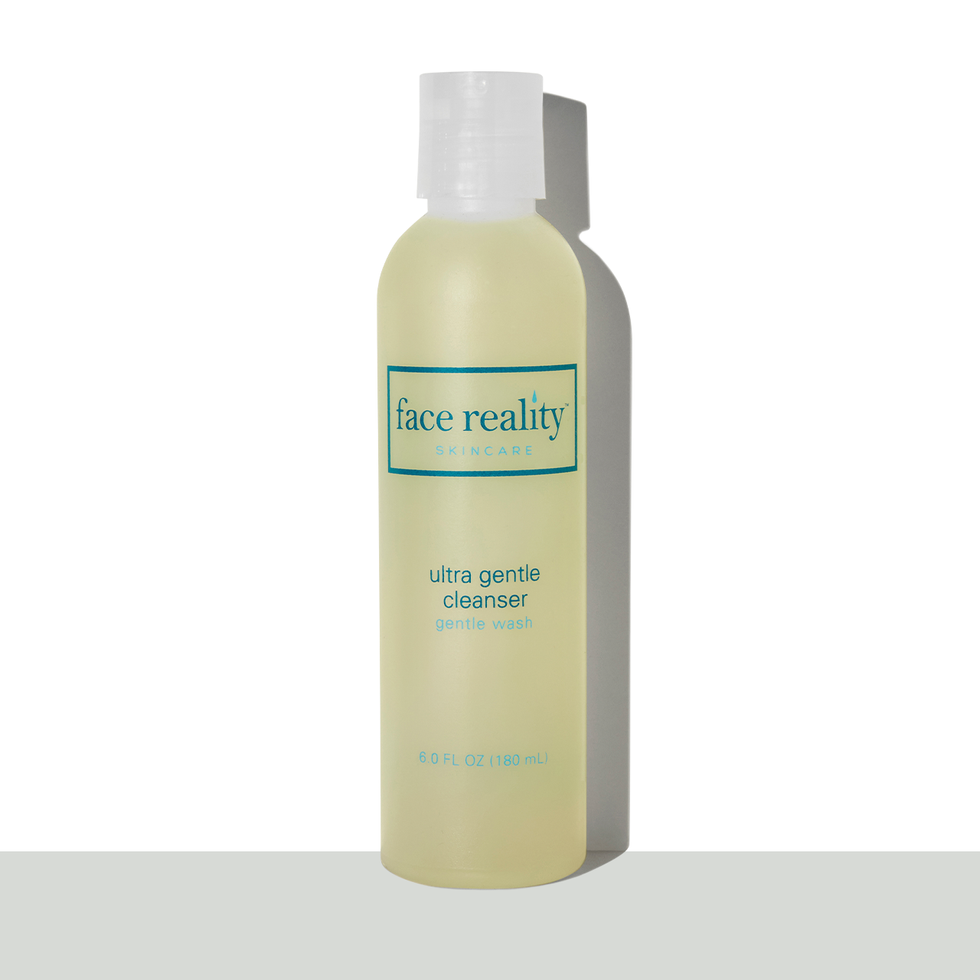 Face Reality Skincare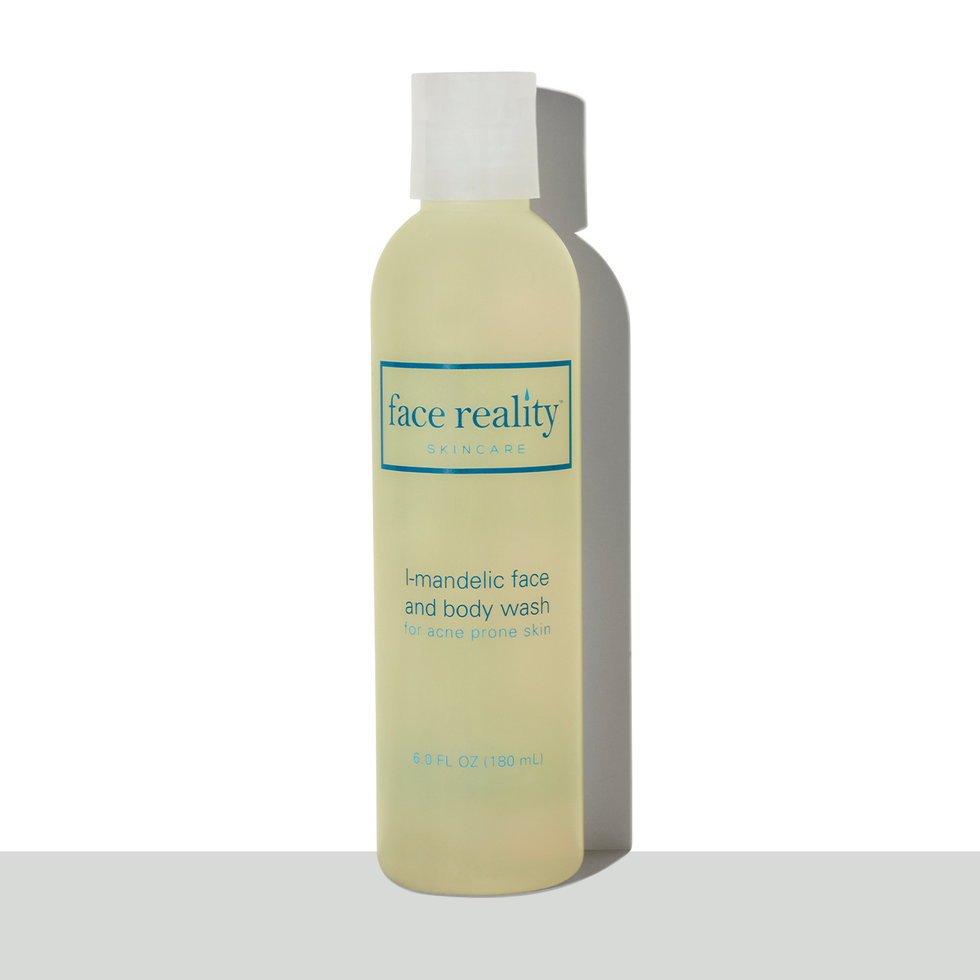 Face Reality Skincare
"In the morning, I start with a double cleanse. I use Face Reality's Ultra Gentle Cleanser first and follow that with the Face Reality L-Mandelic Face and Body Wash. I love that these are a gentle way to remove excess oil. At first, I was on the fence about washing my face twice, but it actually helps because I need different kinds of oil removal."
Step Two: Tone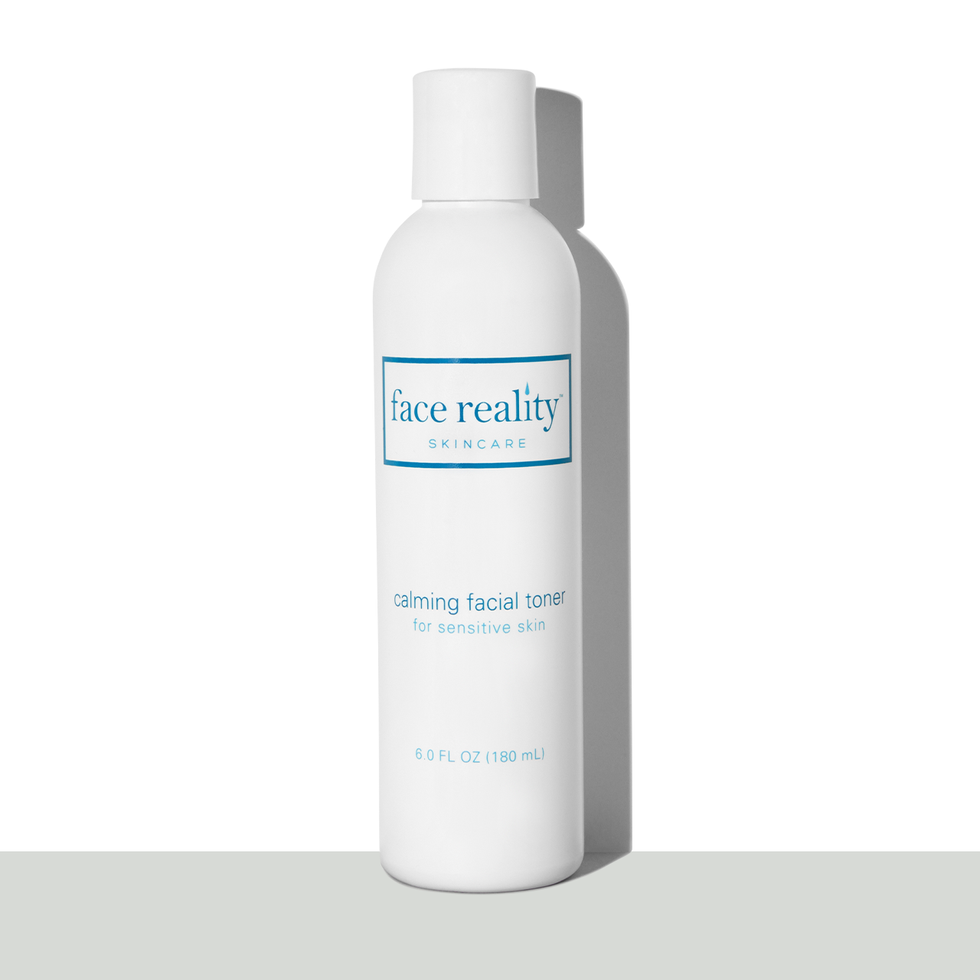 Face Reality Skincare
"I follow that with my Face Reality Calming Facial Toner, which I have in a spray bottle and spritz on my face. Sometimes I mix it with the Thayers Cucumber Facial Toner. I love how they make my skin feel refreshed and hydrated."
Step Three: Moisturize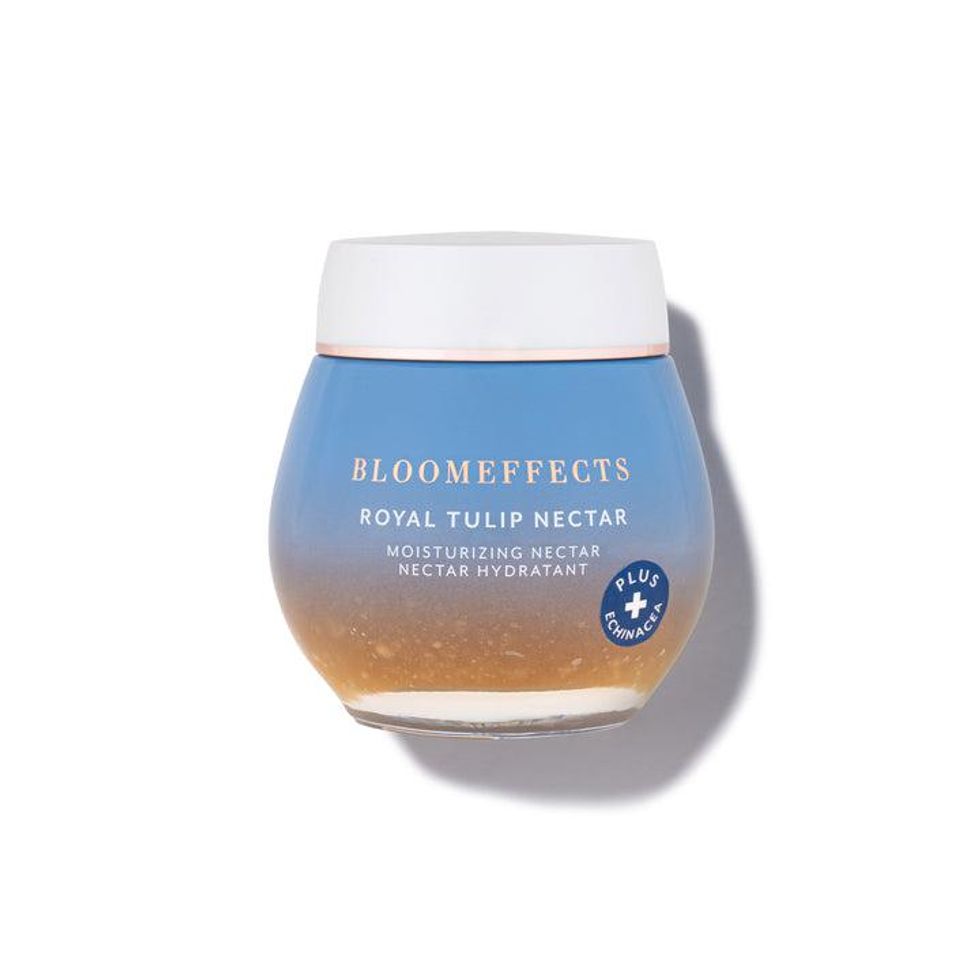 Bloom Effects
"I also add the Royal Tulip Moisturizing Nectar from Bloom Effects for moisture. It's really gentle and I love how my skin feels after I've let it soak in."
Step Four: Lip Care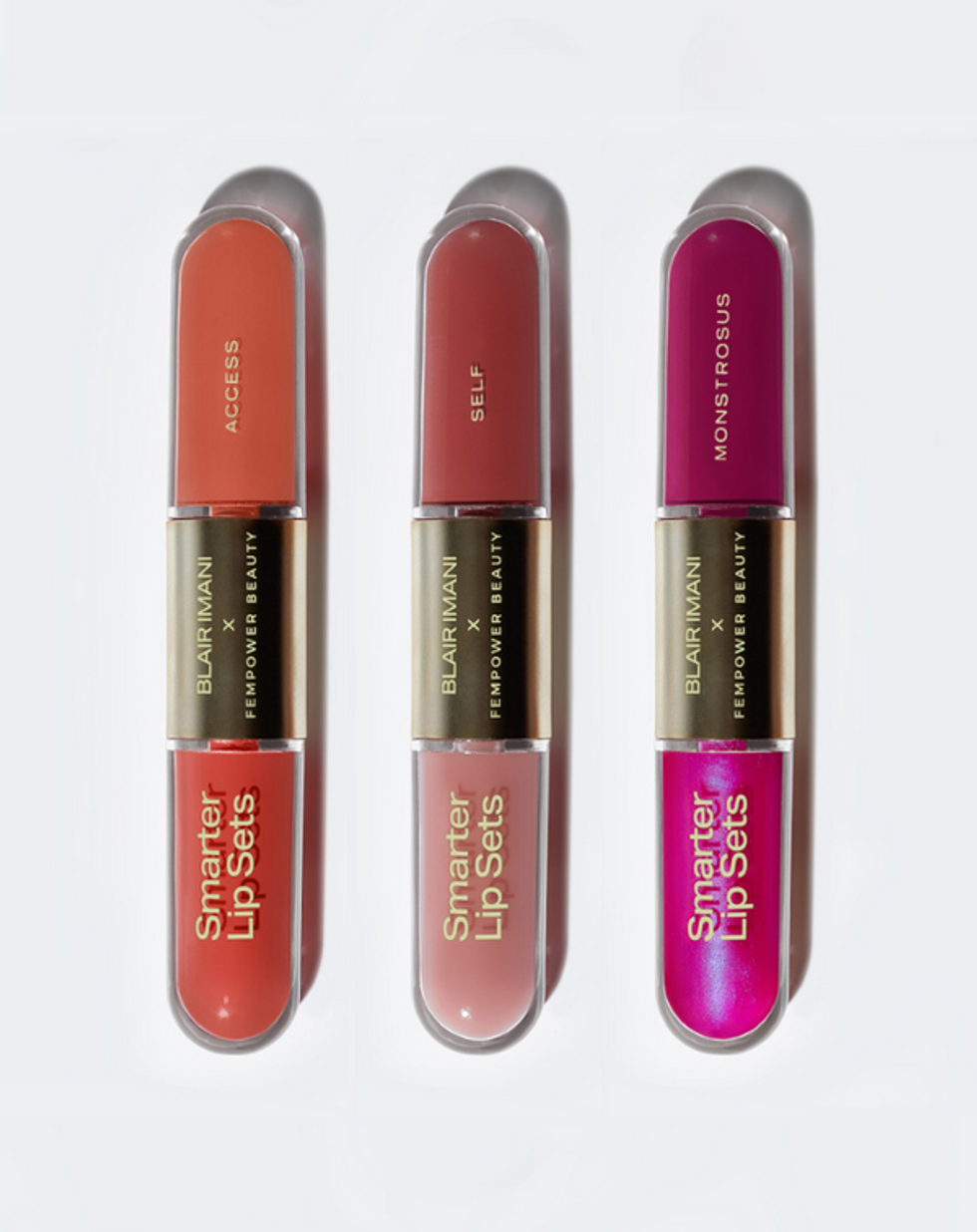 Fempower Beauty
"I make sure to put on a Smarter Lip Set even if it's one of the sheer glosses because of the hydrating hyaluronic acid that Fempower infused into the formula. Don't forget that lip care is part of skin care too!"
Blair Imani's P.M. Skin Care Routine
Step Five: Acne & Spot Treatment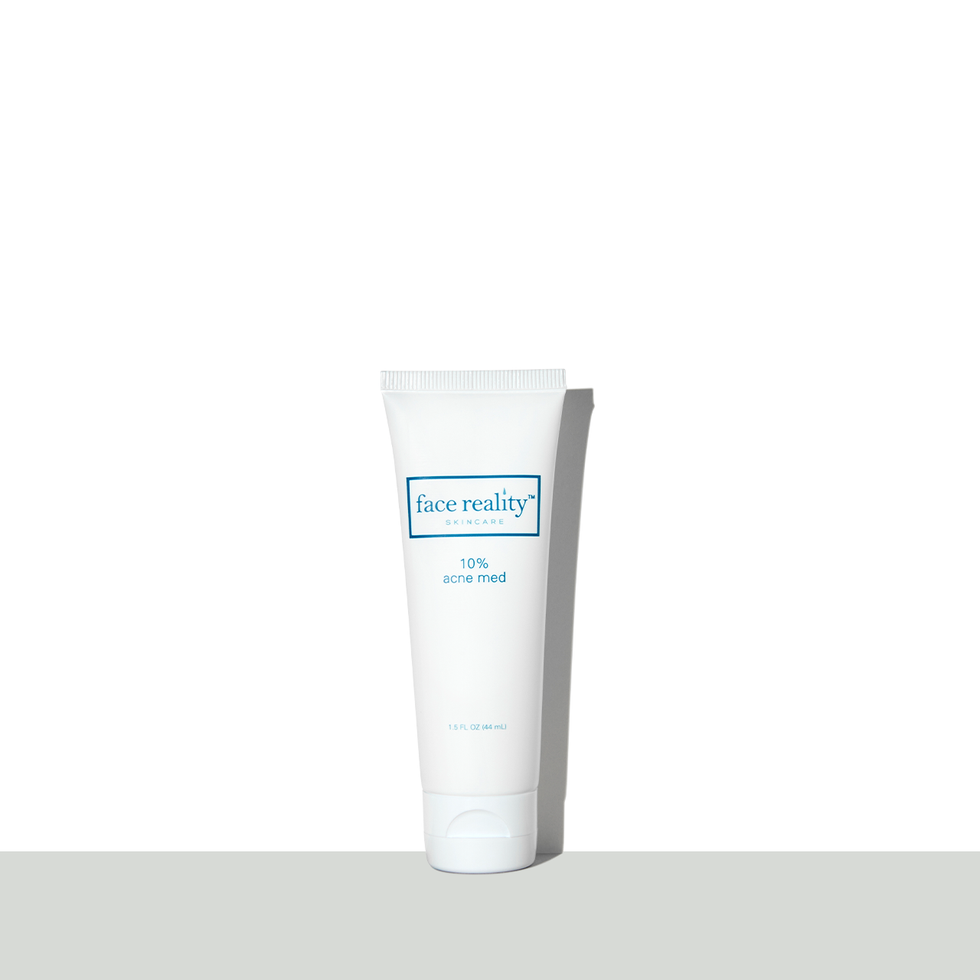 Face Reality Skincare
Face Reality Sulfur Spot Treatment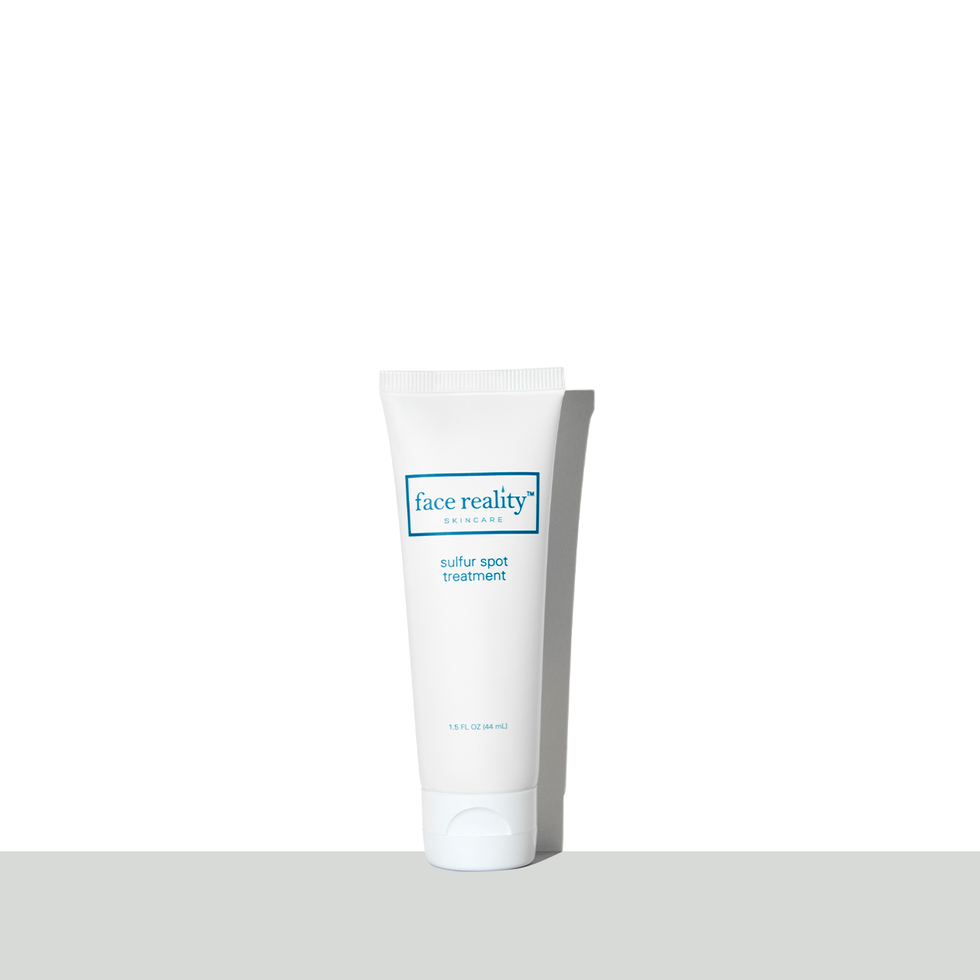 Face Reality Skincare
"In the evening, I do my exact morning routine, but I add in two products: the Face Reality 10% Acne Med and the Face Reality Sulfur Spot Treatment. I love putting these on in the evening so that they have time to take effect while I'm sleeping. Then, I wake up and I do it all again!"
Featured image by Kaelan Barowsky, illustration by Kyra Jay
Gone are the days when matcha was just a go-to caffeine fix, nowadays the classic shade of green can be seen everywhere. From smoothies to pocky sticks, throughout the years the aesthetic shade has made its mark on some of our favorite things. It was only a matter of time before matcha green would further its reach with the masses and become a nail trend. And according to editorial nail artist Riyah Martin, matcha green is slated to have quite the moment this season.
Also known as "creamy" sage green, matcha is a perfect addition to your spring/summer nail color staples. LA-based professional manicurist Queenie Nguyen echoes this sentiment and shares her professional opinion on why matcha, in particular, is in. "I think that 'green' in general has been a trending color since last year and people are obsessed with different shades of green. Matcha is a great in-between color and neutral enough to wear on your nails on the daily," she tells xoNecole.
Featured image courtesy of Queenie Nguyen
Since the dawn of time, animal prints have been a reigning force all over the world. Once worn as a means of survival, these looks were eventually adapted by the masses thanks to the fashion industry both on and off the runway. From clothing to accessories, prints such as leopard spots, zebra and tiger stripes have been dominant choices when going for a fierce addition to any look. Today, clothing trends continue to evolve as those once-beloved materials are quickly being replaced by a new generation of artistic self-expression.
Becoming the latest patterns of choice, abstract art in the form of geometric shapes, swirls, and optical effects has become the new reign of impressive prints trending in 2022. After two years of solid neutrals, designers are having fun once again and I can't get enough of these fresh whimsical feels. Broadening my range of wardrobe this year, I decided to get in on the fun and brighten up my looks with colorful statement pieces boldly going where I've never gone before. Check out the patterns and prints I'm currently obsessed with below.
Geometrically Opposed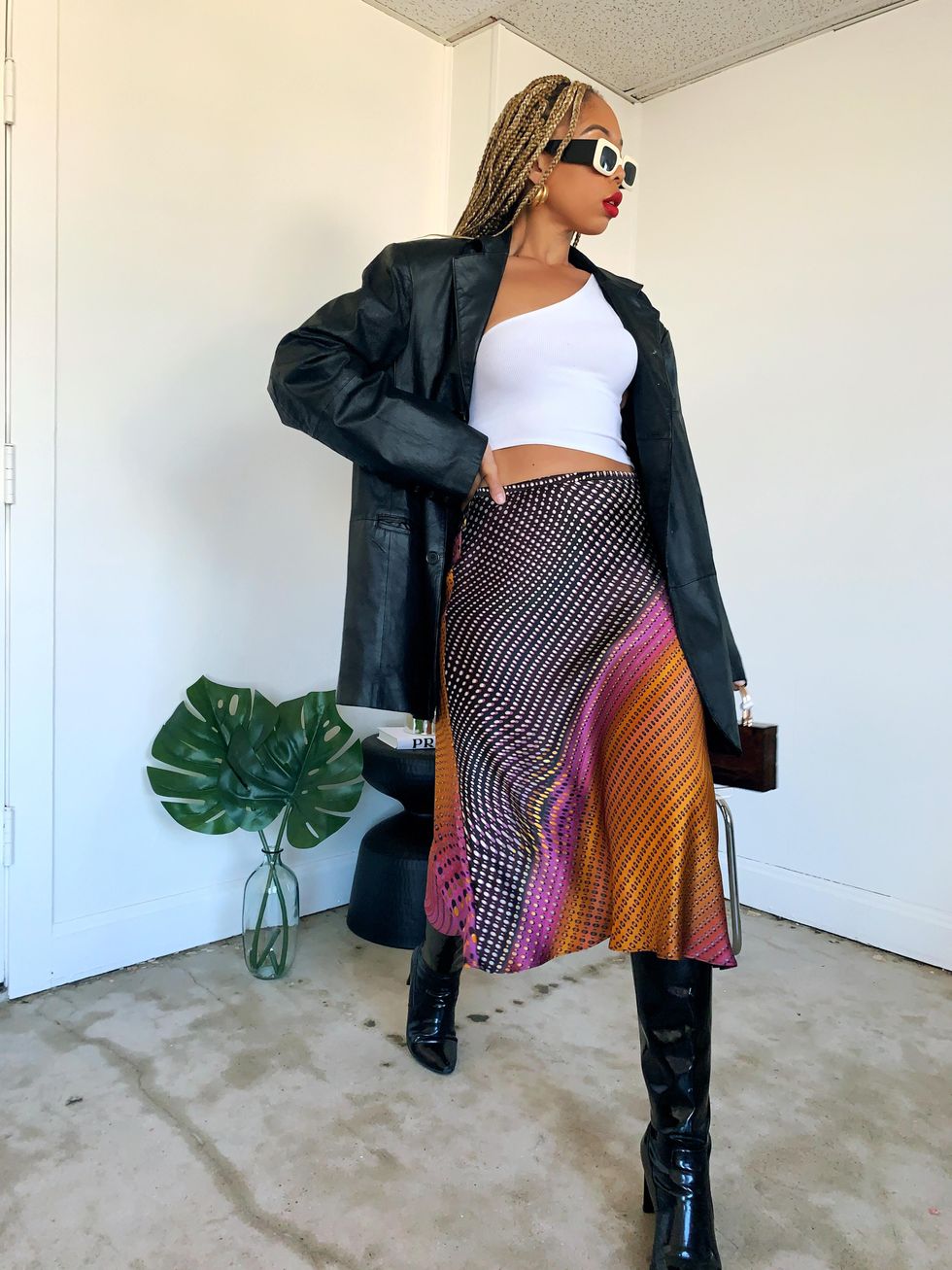 Shahirah Ahmed/xoNecole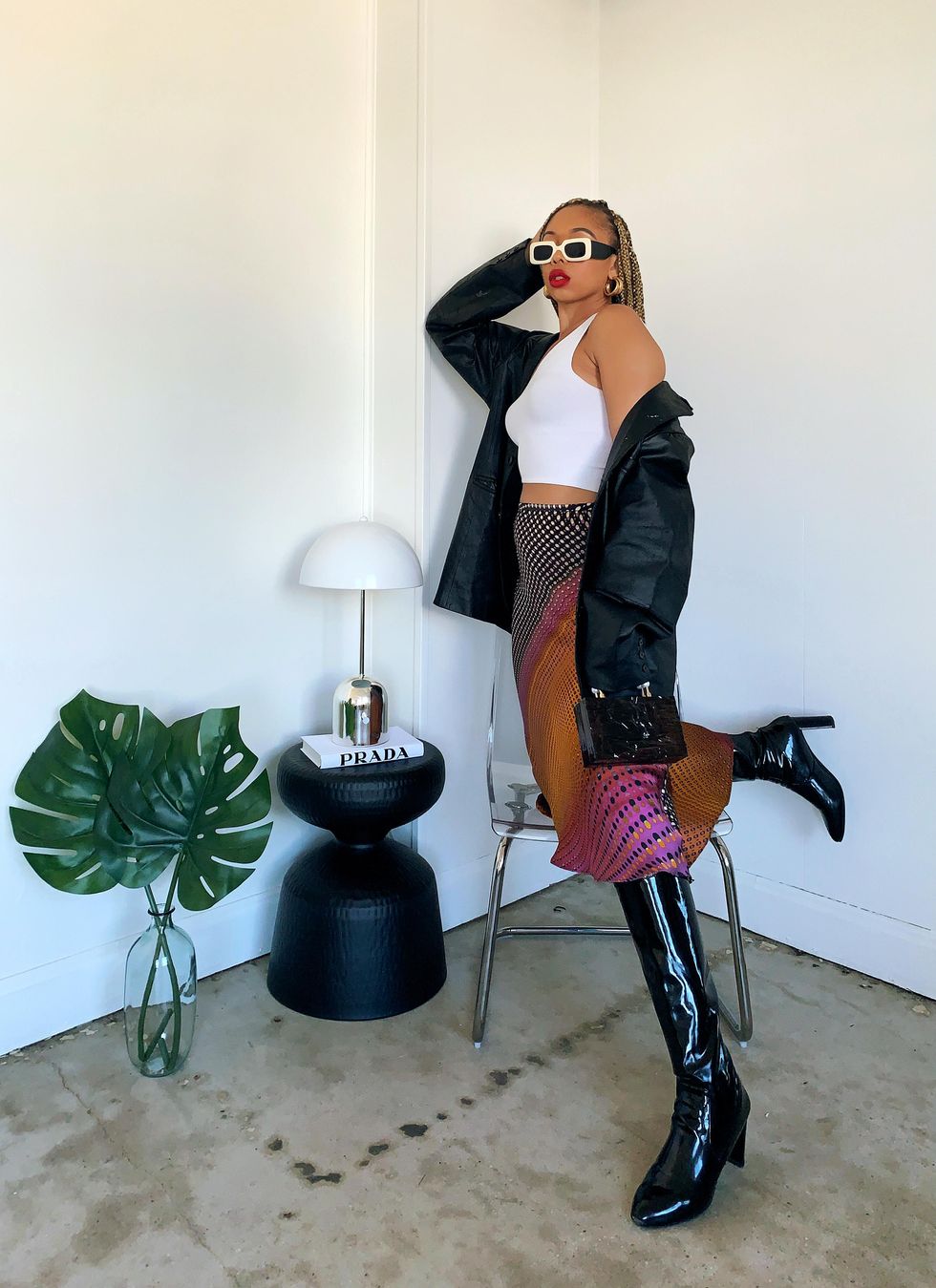 Shahirah Ahmed/xoNecole
As one who doesn't wear many skirts in my day-to-day looks, I absolutely couldn't pass on this multi-colored geometric print midi. With its 3D pattern giving its best impression of an optical illusion while gracefully forming every curve, I was immediately impressed with the contrasting hues when initially laying eyes on this piece.
Going for a casual approach, I decided to wear an asymmetrical one-shoulder ribbed knit along with an oversized blazer and patent leather boots. Perfect for a winter weekend look, this skirt is extremely versatile with the ability to transition from season to season.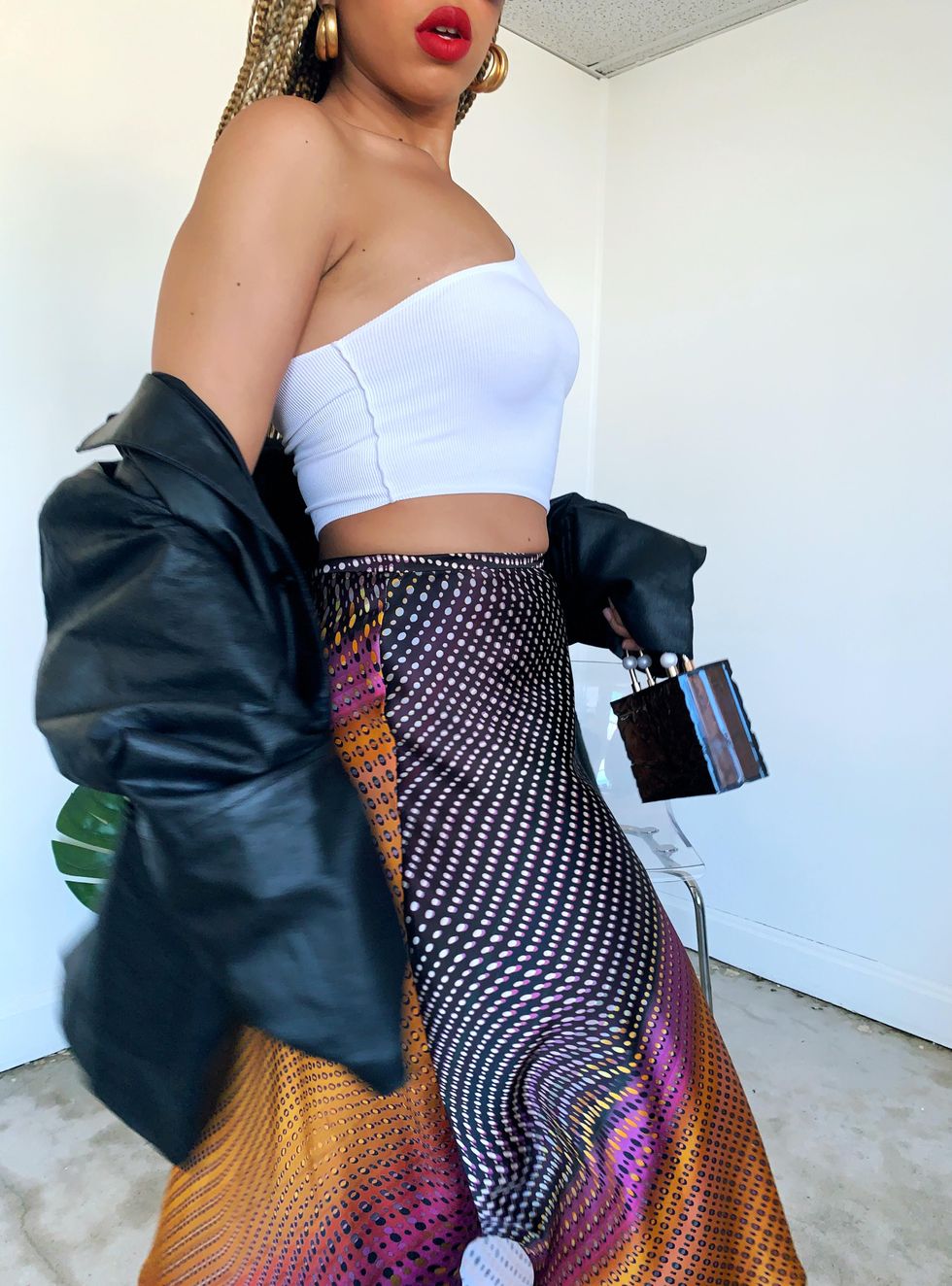 Shahirah Ahmed/xoNecole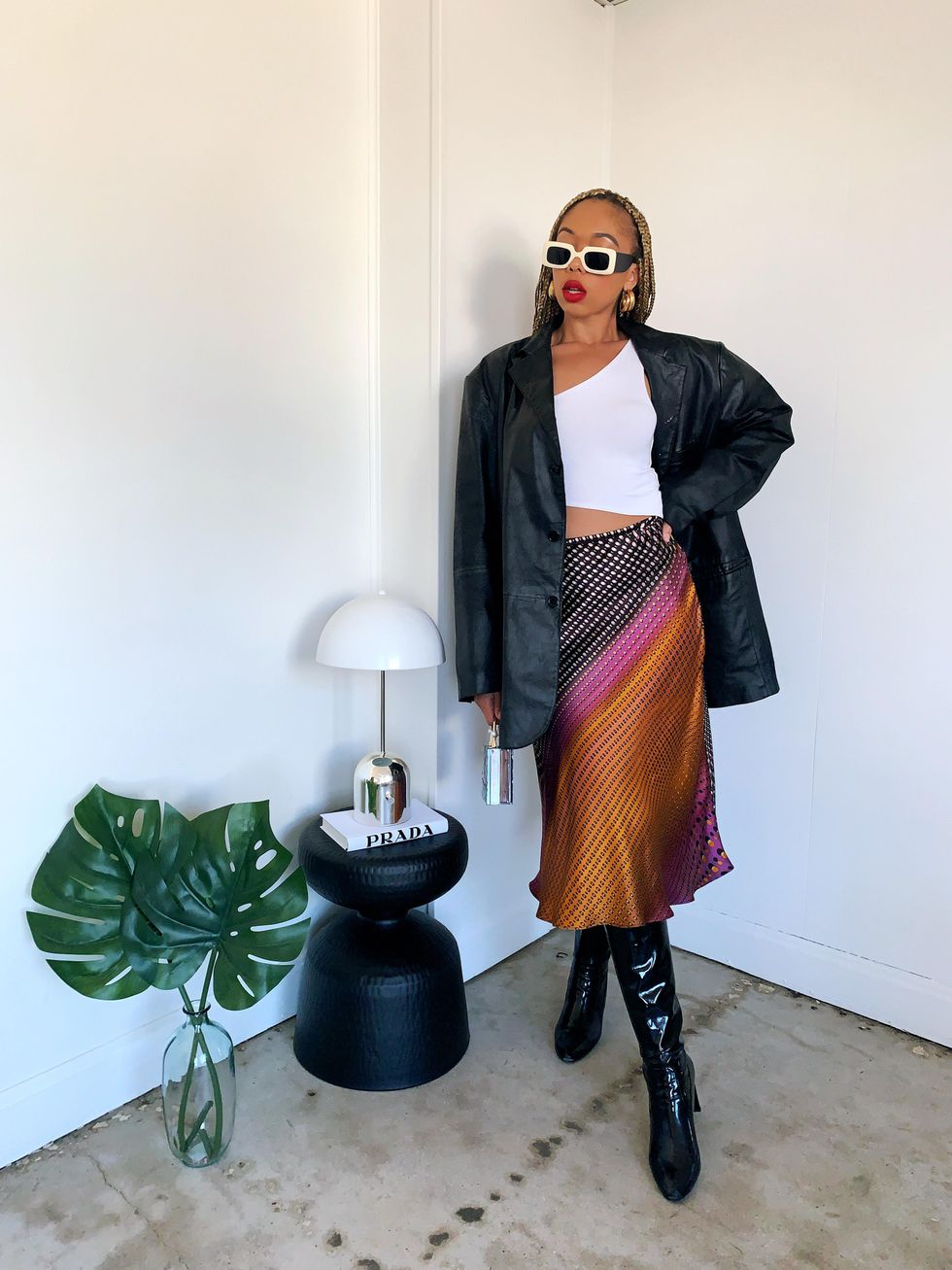 Shahirah Ahmed/xoNecole
In the Abstract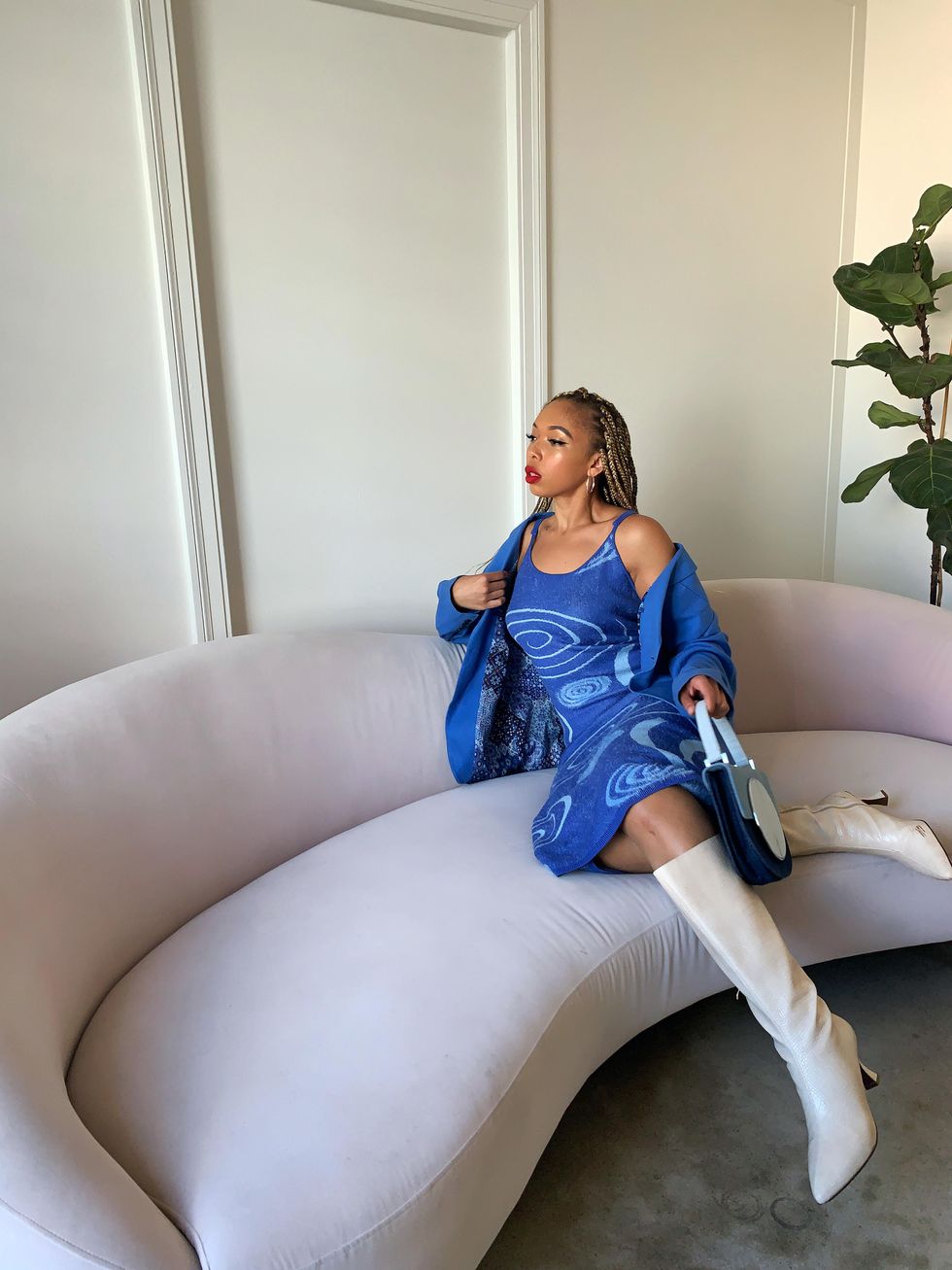 Shahirah Ahmed/xoNecole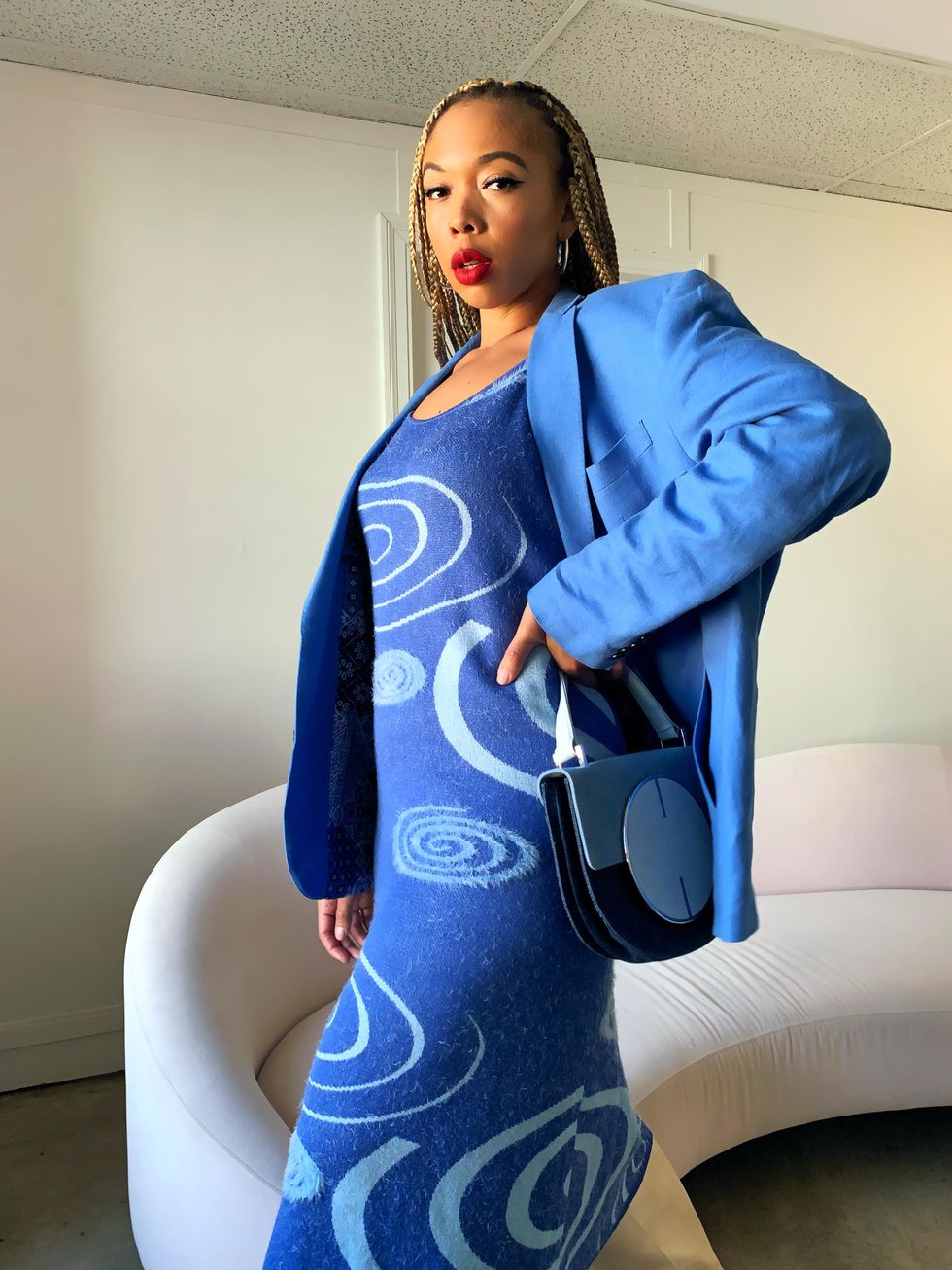 Shahirah Ahmed/xoNecole
These days when it comes to prints, I love plenty of drama. This knitted swirl patterned slip dress is the perfect day-to-night look when paired with a white boot and matching blue blazer. Not to be too conservative, the cut-out back gives this design an unexpected pop to this cozy maxi.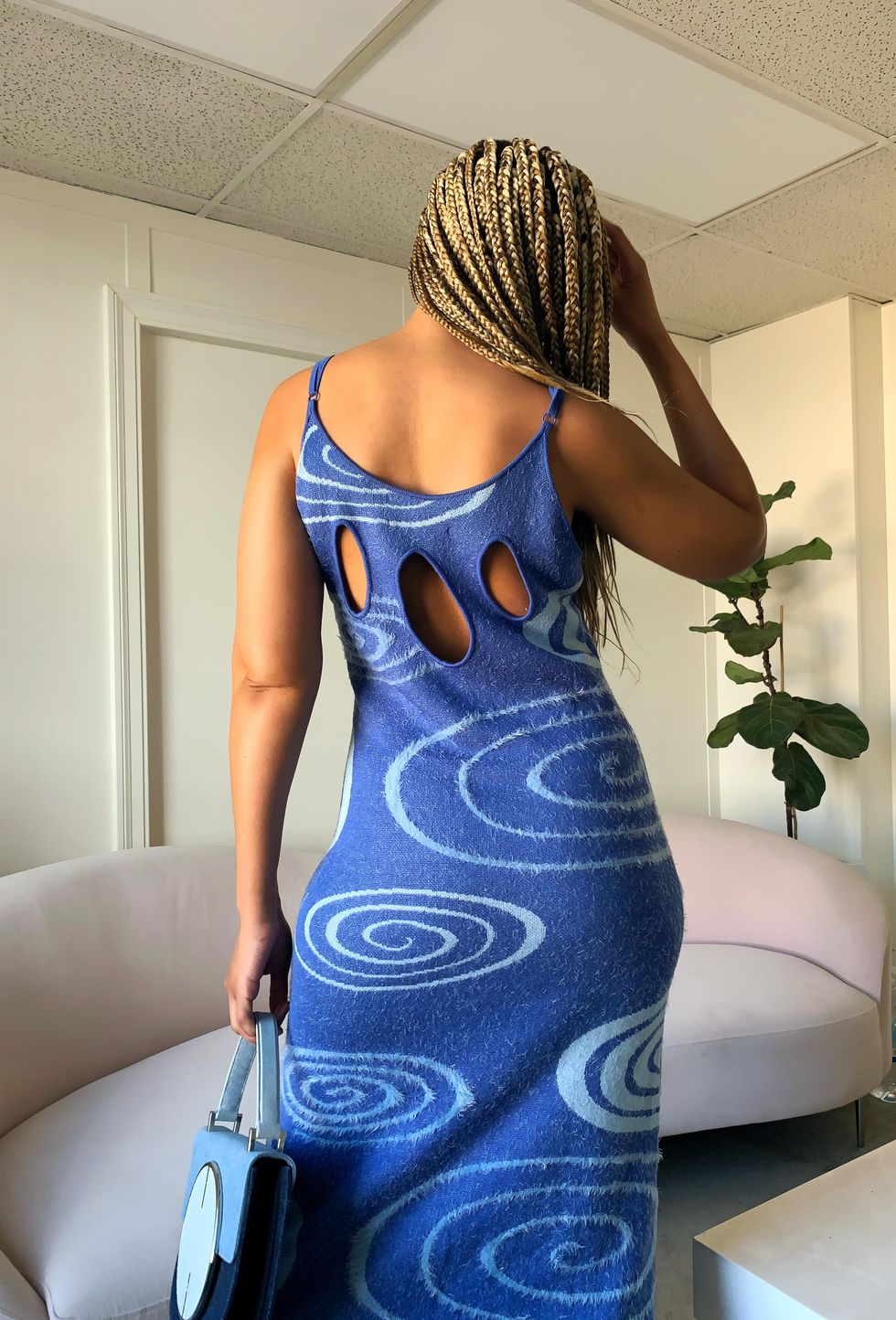 Shahirah Ahmed/xoNecole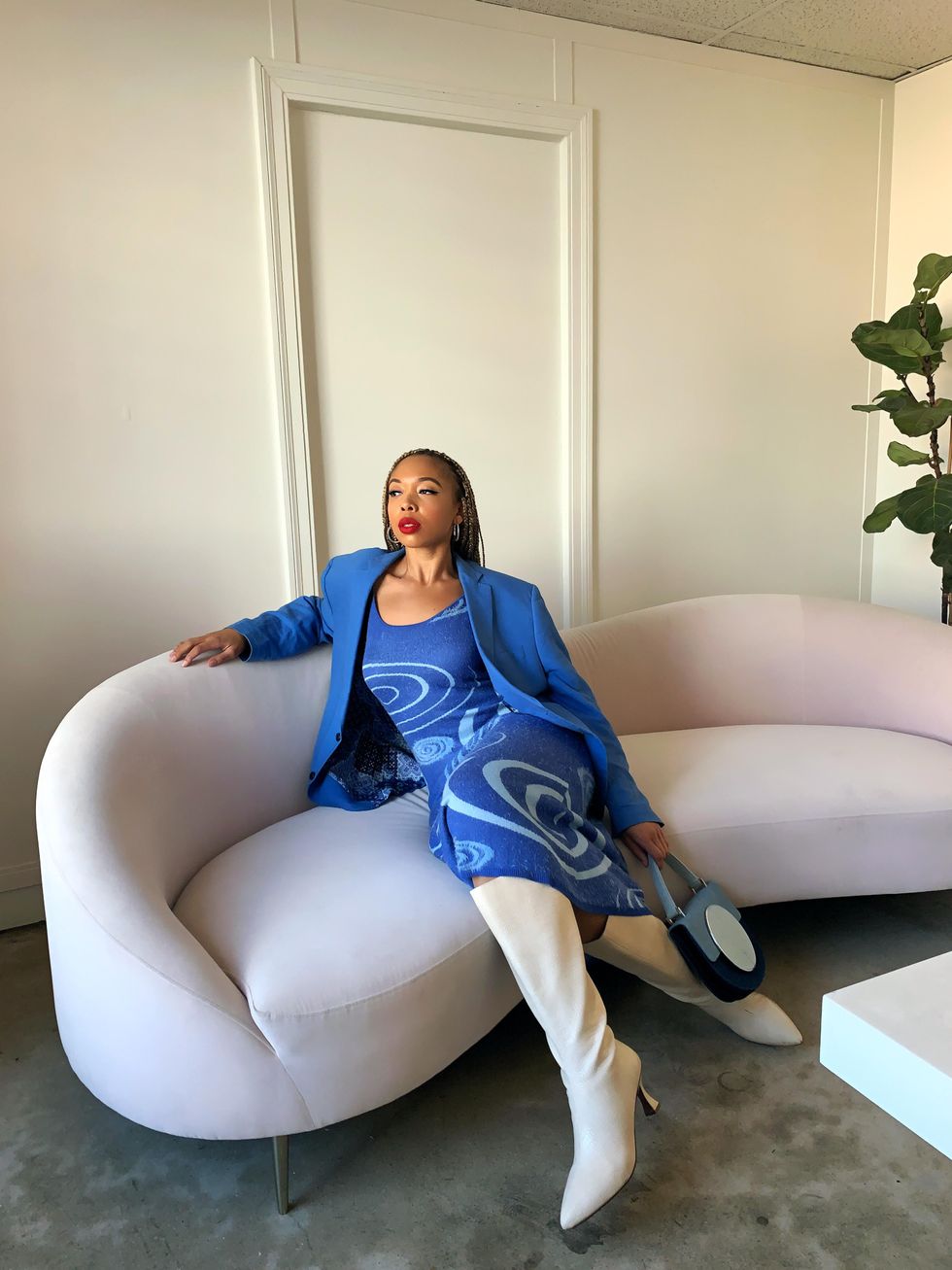 Shahirah Ahmed/xoNecole
Zebra-ish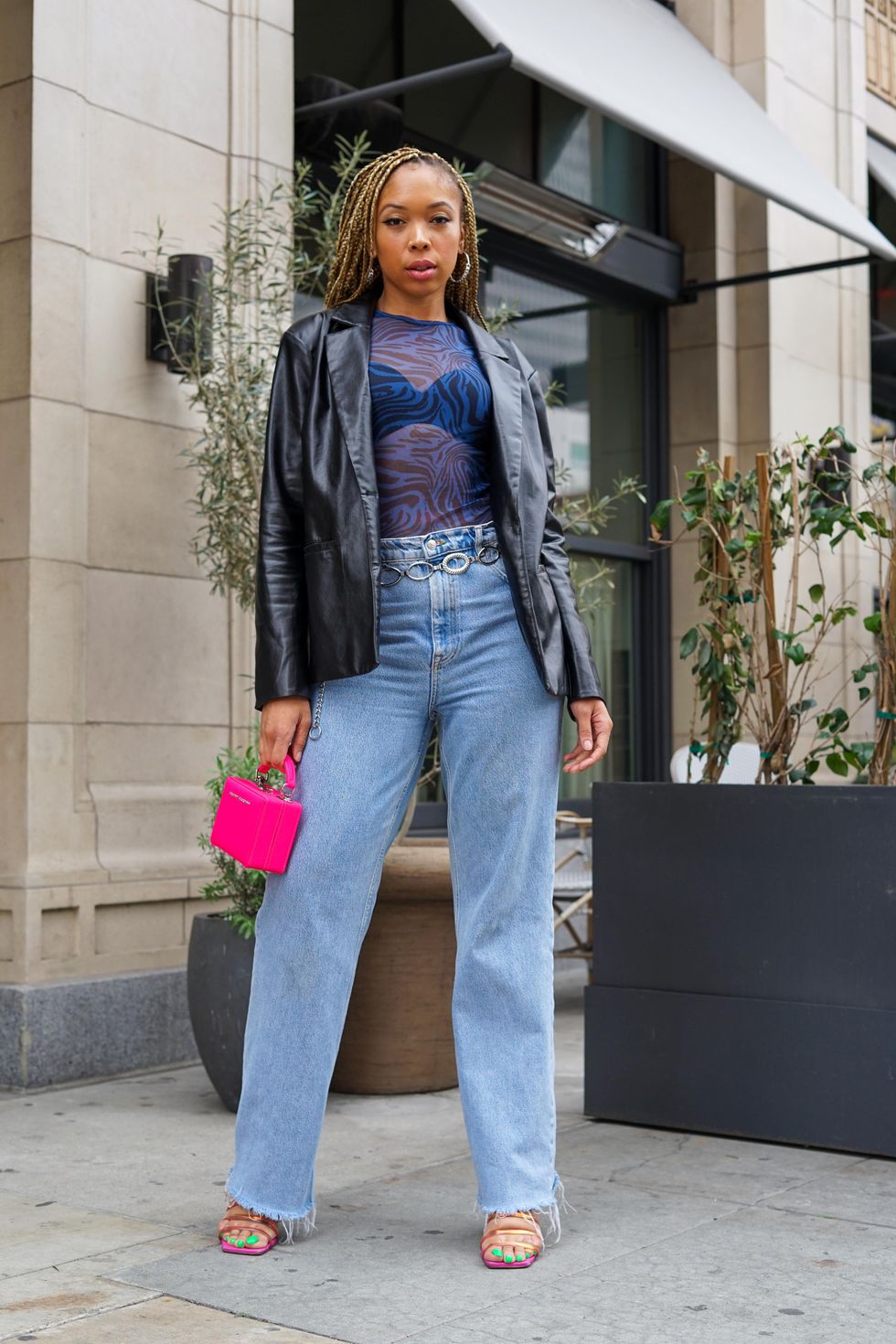 Shahirah Ahmed/xoNecole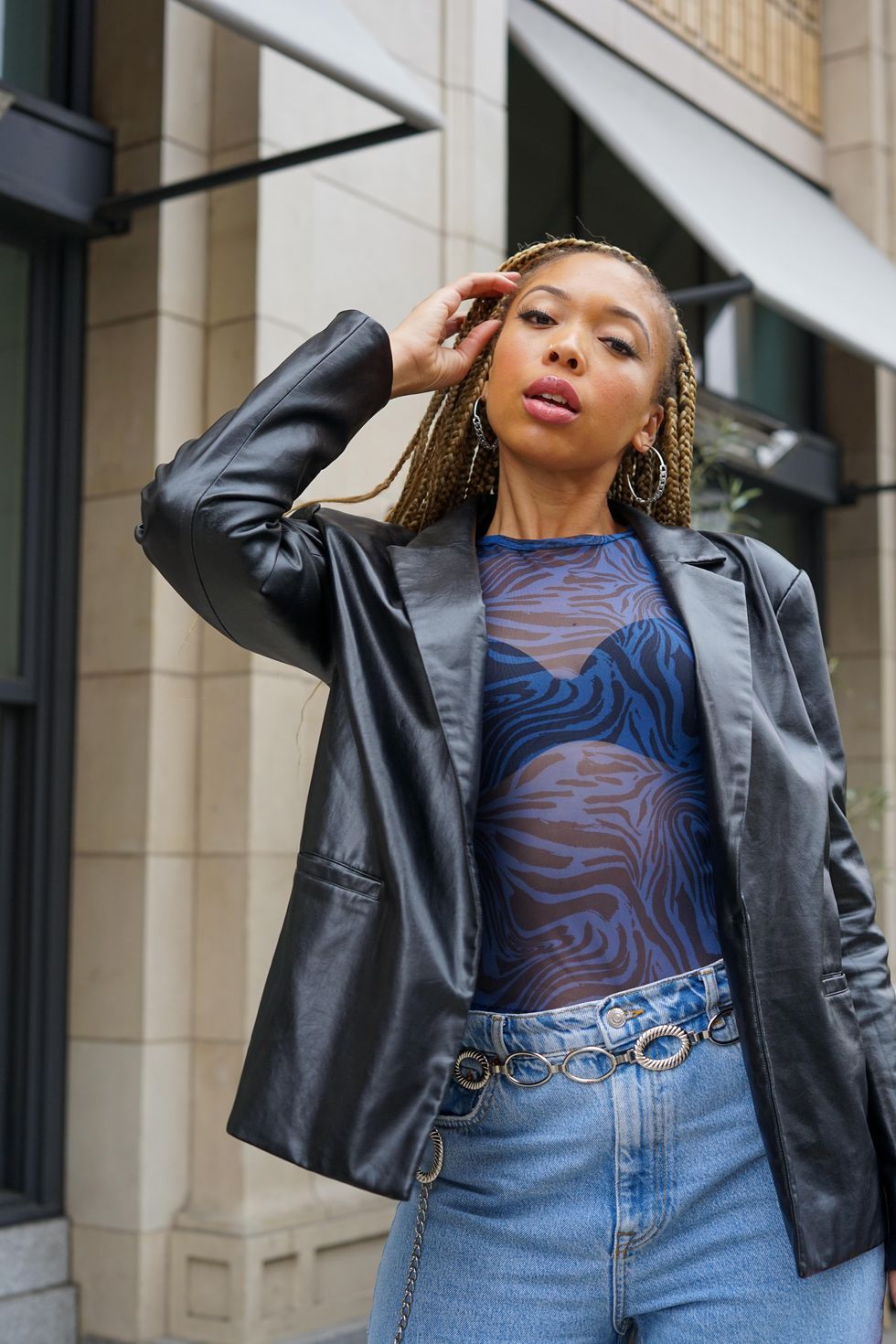 Shahirah Ahmed/xoNecole
Not to be fully replaced, zebra print hasn't fully gone away just yet. With an updated approach, this classic look has gotten a bit of a 2022 makeover. Wearing this black and blue zebra swirl top along with wide-leg denim jeans, I couldn't help but give this look a pop of pink courtesy of Brandon Blackwood and strappy heeled sandals to complete this look.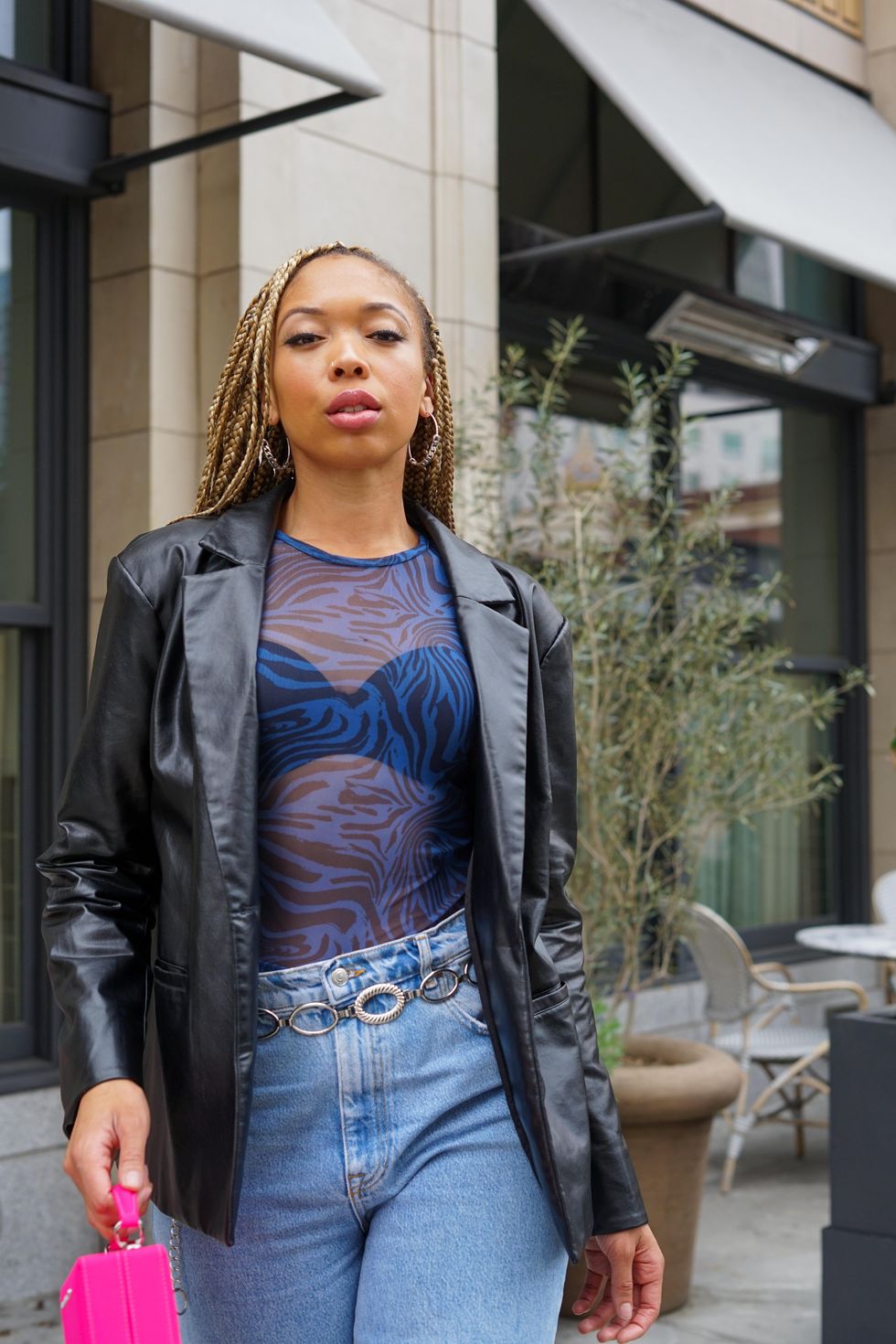 Shahirah Ahmed/xoNecole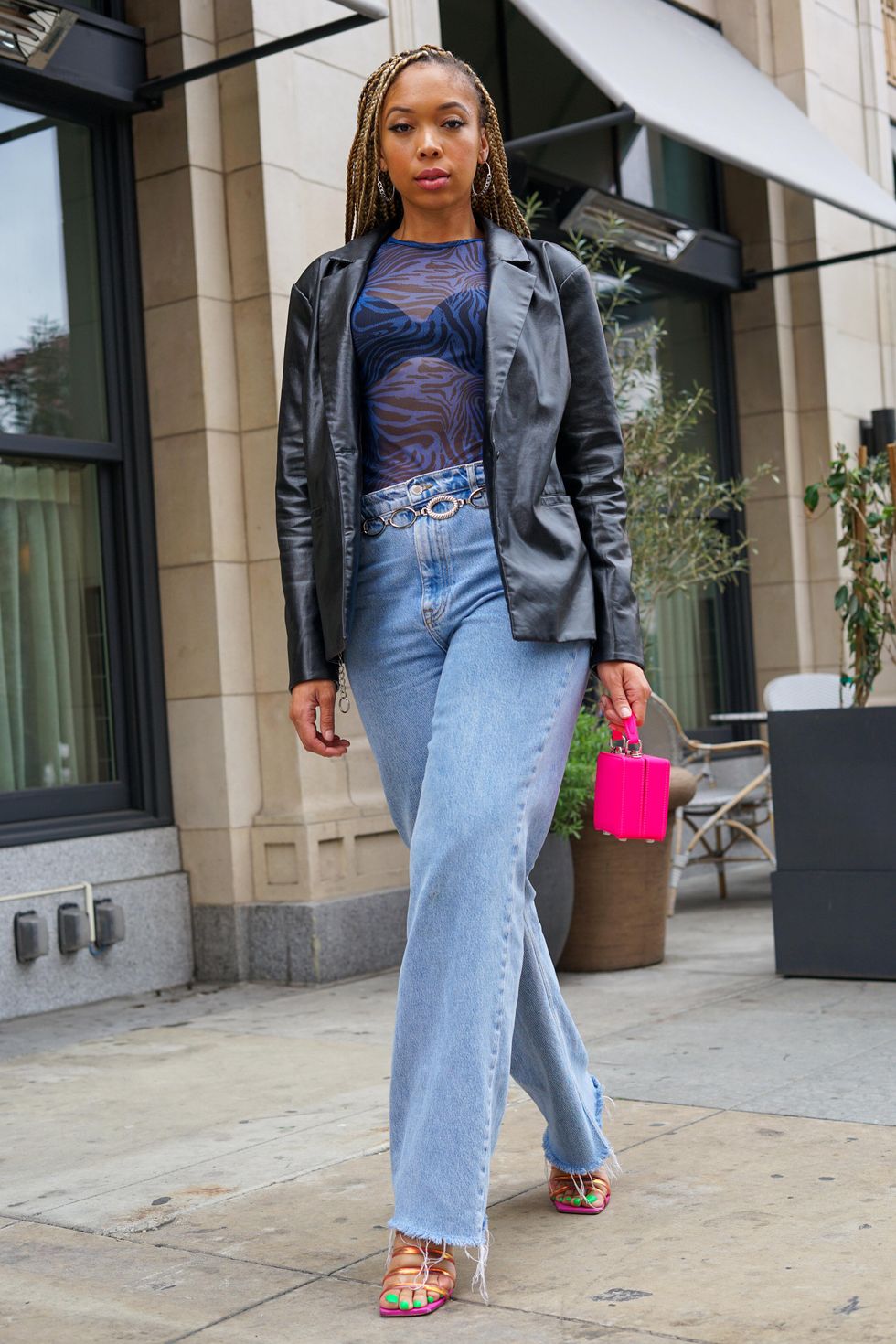 Shahirah Ahmed/xoNecole
Featured image by Shahirah Ahmed/xoNecole