Charmaine Patterson
Charmaine Patterson is a journalist, lifestyle blogger, and a lover of all things pop culture. While she has much experience in covering top entertainment news stories, she aims to share her everyday life experiences, old and new, with other women who can relate, laugh, and love along with her. Follow Char on Twitter @charjpatterson, Instagram @charpatterson, and keep up with her journey at CharJPatterson.com .
Being a new mom can really get to your head. It definitely wasn't what I was expecting (to say the very least). Not that I thought it would be easy peasy, but any mom knows that you can never really prepare for motherhood. We all have different stories of bringing life into the world. Mine included having a baby 10 weeks early, and being in the hospital myself after being diagnosed with preeclampsia that reached severe status within two days.
After my C-section, my room was suddenly full of strangers from a lactation consultant to a hospital social worker consuming me with a checklist of tasks that I had to complete before I could even think about bringing me and my baby home. At that point, I had a breakdown thinking, This is overwhelming. This is stressful. How am I going to do this? This is just... a lot.
Six months later, those thoughts really haven't gone away.
You wonder if you're doing a good job while you try to provide cruise ship-like entertainment for your little one 24/7 - and the nagging "mommy guilt" is more than difficult to shake. Sometimes all it takes is hearing someone say, "You're a great mom" to give us the strength we need to keep going. But when we don't get that reassurance from others, what stops us from giving it to ourselves?

We spend a lot of alone time with little humans who can't communicate back with us. This leaves plenty of room for self-deprecating thoughts. A turning point for me came when I was scrolling through Instagram stories and saw a set of affirmations from fellow new mom Aisha Howard, who welcomed her beautiful baby girl in December (can we just salute the moms that are super vulnerable with their journey? It's so brave!).
As much as I love affirmations, I never thought about doing them for myself and my life as a mom. Ever since, I've been doing my best to replace negative, self-consuming thoughts with positive statements that are true. With these affirmations, we can all start to conquer motherhood like the super-sheroes we really are.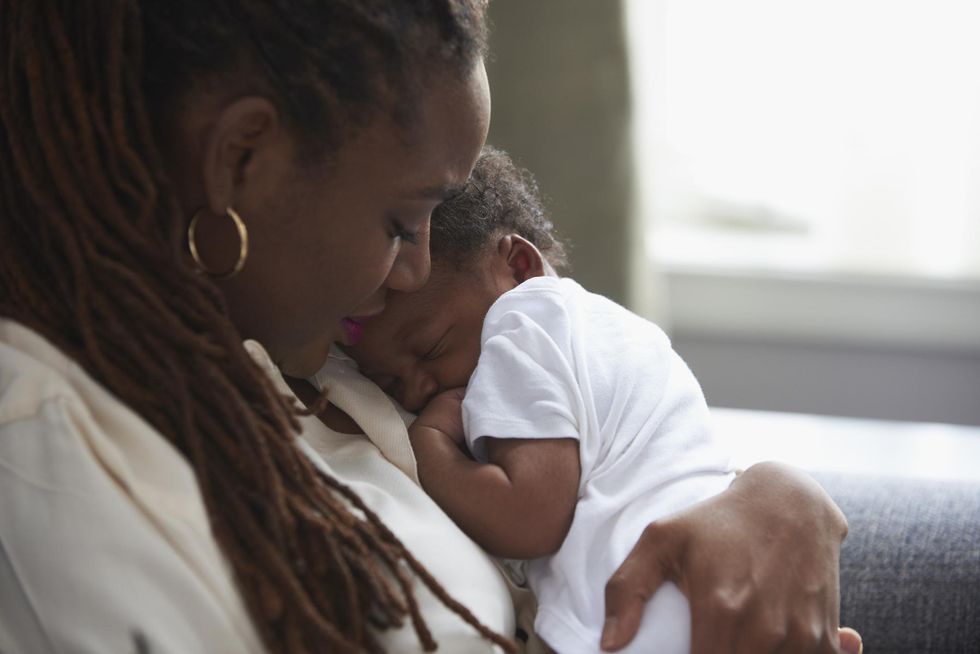 LWA/Dann Tardif/Getty Images
1. "I'm doing a great job."
Because you are. You will never be perfect, but that's the beauty of it all. It's so tempting to scroll on Instagram and see other moms with their capes on doing it ALL and wonder if you're depriving your child. You're not *insert air hug here*. The most they need from you is love, compassion, and affection. You're giving them that, so give yourself a break.
And no matter what you (and your little one) look like at the end of the day (because let's be real, it can get rough), just know you did your best, and that's more than good enough.
2. "I deserve grace and compassion."
"..And I'll give it to myself first." Working from home with a baby is more than challenging. From spit-ups to diaper blowouts between emails and to-do lists, it can be overwhelming. But whether you're balancing life between loving on baby and Zoom meetings, a stay-at-home mom, or a full-on working woman, motherhood is not for the faint at heart.
You deserve grace, you deserve compassion, you deserve a break, and it's OK to provide it to yourself before anyone else does (or even knows to). Remind yourself that you were made for this and that you can do it with this affirmation.
3. "I'm an amazing mom."
That's it. That's the affirmation. Like the others, it's short and sweet, but powerful enough to switch the ongoing gears in your mind to a positive mindset instead of a negative, self-defeating one. Ultimately, it all boils down to the fact that you're such an amazing mom. Even though it might mean the world to hear that compliment and affirmation from others, sometimes we have to channel our inner mirror-rapper Issa Dee and tell ourselves with confidence and certainty that we are simply amazing mothers.
We give everything, including our actual selves, to our child(ren) as we pour out our energy and love daily. It might not always look the way we hoped and dreamed during our pre-motherhood life, but it's still nothing short of amazing.
4. "Needing a break doesn't make me a bad mom."
I think most new moms are realizing that a break is needed sooner than we're ready to take one. I'm literally in talks with my husband right now about putting our little one in daycare a couple of days a week. At the same time, there's this tugging feeling of whether I'm really ready to put her in someone else's care (especially a stranger *cringe*) for hours at a time.
But whether it's all day or just for an hour or two, you have to give yourself permission to need and take a break. It doesn't mean that you're careless, it means that you understand you have can't pour from an empty cup. So take the break, sis. Your mind, body, and soul will thank you for it. And you'll be refreshed and recharged to continue being an amazing mom.
5. "I'm the best mom for my child(ren)."
You were made to mother the children you have. It's one of the handful of purposes you were born for. However you became a new mom, through childbirth, adoption, surrogacy, you name it, you are the best person God has chosen to serve as the miraculous role of being their mom. No one else can do it but you. No one else is graced to do it.
Each child has their own story, challenges, and the journey that they'll experience, and God saw fit for you to be the one to help lead and guide them through it all. It really changes the perspective when you realize you were made for each other and gives you the confidence and strength to live, think, and speak accordingly.
6. "I cherish this time."
Because it goes so fast... so I've heard a million times. When we first brought our daughter home from the NICU, we received compassionate and empathetic eyes from every parent who noticed how exhausted we looked from sleepless nights and early mornings. But in hindsight, those first couple of months flew by.
As tiring as it can be, I know I'll miss these days that she actually wants me to hold and kiss her and overwhelm her with affection. So in the overwhelming times, I'm reminded with this affirmation to cherish it (and every phase of life we get to experience), because once it's gone, we can't get it back.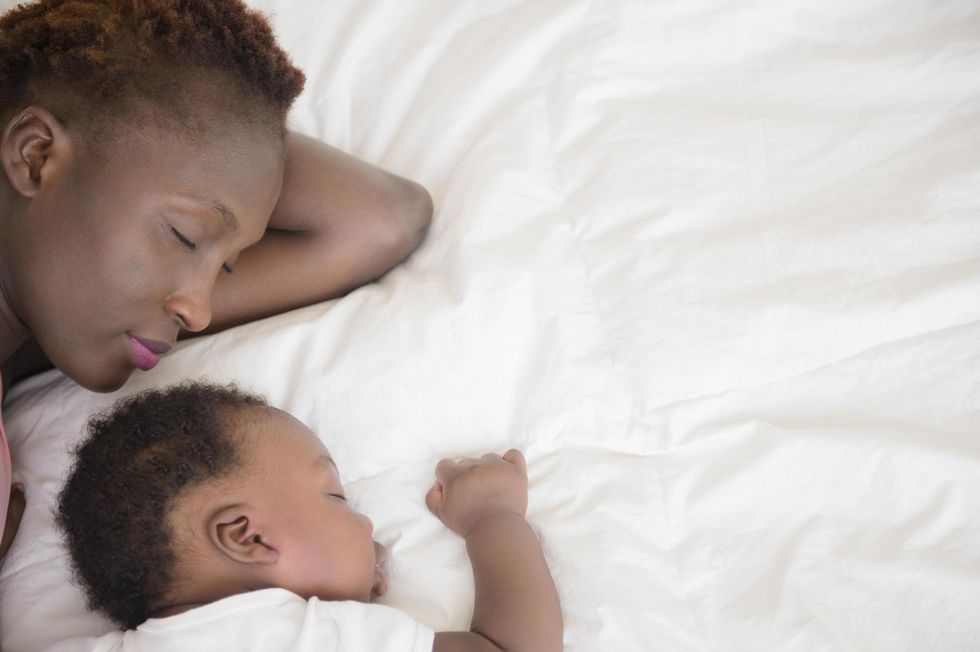 JGI/Jamie Grill/Getty Images
7. "I understand that to be my best, I have to take care of myself."
It seems impossible. Days go by before you think, "Wait.. when was the last time I showered?" Taking time to enjoy a long bath or a trip to the nail salon seems like it's out of the question, but like the flight attendants tell you on the airplane, you have to put on your own oxygen mask first before trying to help anyone with theirs.
I remember our first flight with our little one, they made sure I knew that I had to help myself before I could try to help her. That was a tough pill to swallow in the rare event a mask would be needed. But the reality is, we can't pour from an empty well. And there's nothing wrong with taking time to fill up.
8. "I am strong."
Motherhood can make us feel like we're falling apart. Before venturing on this lifelong journey, we had it all together or at least felt like we did. We didn't have another human life to constantly look after and protect. Now, we find ourselves feeling inadequate as we try to balance it all. But the truth is, your strength is what helps you.
No matter how little of it you have, you use it daily to be the mother and woman you were born to be. It doesn't always feel like it, but you're strong and capable. On those days your strength is depleted, speak this affirmation and hang on to your second wind.
9. "I can do this."
Take a look back over your journey of motherhood. No matter how long it's been, you'll realize that not only can you do this, but you have been doing it. Life can be a blur as you learn to take care of your little one, yourself, and everyone in your household. But you can do it because you already are.
Remember that you were literally made for this. It's one of the amazing reasons you were born. And after you reflect (and give yourself an "I did that!") and say your affirmation, take a well-deserved break.
10. "I'm not alone."
You can also add, "It's OK to ask for help." Motherhood can be a lonely journey, but the truth is you're not by yourself. The more I talk to moms, whether they're new in the game or have years of battle scars, the more I realize we're all in this together. If you don't have family or friends you feel like you can lean on, I feel for you.
Still, there are ways you can connect with other moms from local Facebook groups to apps like Peanut that help you build relationships. You might feel lonely at times, but just know you're not alone. You got this!
11. "I am exactly what he/she needs."
If (and when) you find yourself wondering if you're fit to be their mom, know that you are, and this affirmation helps you remember that. As new moms, and as moms in general, we can easily obsess over every small decision that we believe will determine their long-term path. We question if we're doing the right thing, if we're the best thing for them, and even if there's someone else who could do the job better.
You are the best thing, and there's not someone else. You're the woman who is most fitting to nurture and care for your child as their mom. Yes, they will have other influences in the forms of aunts, friends, cousins, etc., but there's nothing like the bond they'll have with you.
12. "I'm more than a mom."
Life doesn't stop when you become a mom. Yes, your time is entangled with diaper changes, feedings, and going through multiple baby outfits a day, but you're still more than that. Being a mom is a major part of your life, but it doesn't have to be your life. Whatever your job or career is, it's vital to keep pursuing your passions so you don't lose yourself.
I'm not an expert (and already see my six-month-old as my new BFF), but I feel like part of the reason we get overwhelmed is that we don't take time to indulge in things that excite us. It might be because we don't think it's OK or mom guilt is on 100. It's perfectly normal to be consumed with your children, but you need a life of your own too.
Are you a member of our insiders squad? Join us in the xoTribe Members Community today!

Featured image by LWA/Dann Tardif/Getty Images

The first time I tried to commit to the natural hair life was in 2015. It had been three years since my last relaxer and I had been rocking sew-ins faithfully. Once I saw how much hang-time my hair had, I wanted to go full throttle in embracing its curls. I watched more than enough YouTube videos and stocked up on all things natural haircare, from twisting creams to co-washing shampoos. I knew nothing about how to find my hair type, let alone how much it mattered.
To me, as long as I was using products for natural hair, they were one and the same… until I was faced with the reality of shrinkage and failed with every twist-out I tried. After doing a little research (and learning that flourishing curls weren't built in a day), I learned that the golden ticket was knowing my hair type.
What Is My Hair Type? A Guide To Your Natural Hair Curl Pattern
First Things First, What Are The Curly Hair Types?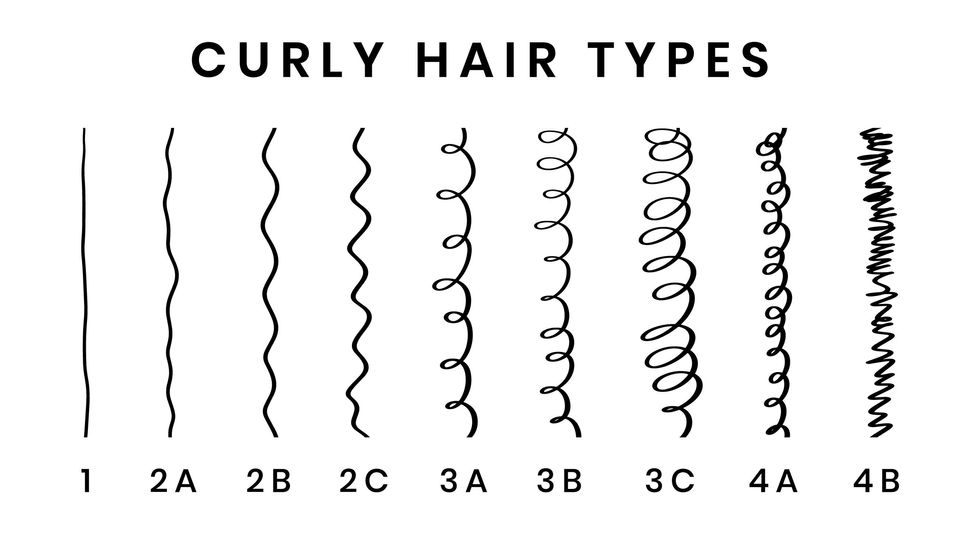 Shutterstock
When it comes to hair, there are nine different types, according to Naturally Curly. Bone straight hair is Type 1. Wavy hair, a.k.a. Type 2 is broken into three categories 2A, 2B, 2C, with 2A being the loosest and 2C the tightest. Type 3 is curly hair and also divided into three categories: 3A, 3B, and 3C, going from loosest to tightest. The final part, Type 4, is for coily/kinky/afro hair -- 4A, 4B, and 4C. And you guessed it, that also goes from loosest coil pattern to tightest.
Knowing your hair type opens the floodgates of truly caring for your natural hair, whether you wear it out after a wash-and-go or wear protective styles like braids and wigs. Below is everything you need to know about each hair type and how to properly nurture yours.
Type 2A Hair
If your hair has very little volume at the root, is fine, and easy to straighten, you could have Type 2A hair. The good thing about 2A hair is that you can use products like styling foam to add a little extra something at your roots for fuller-looking locks. But you have to be careful using a ton of products. Too much can weigh down your tresses.
Type 2B Hair
Raise your hand if your hair is flatter at the top with S-shaped waves toward the middle. If so, you most likely have Type 2B hair. The strands are typically a little thicker than 2A, making it tougher to straighten. For those who want their loose waves a little more defined, you can use a sea salt hairspray. Be sure to opt for one that doesn't make your hair stiff or crunchy.
Type 2C Hair
Is this you? Your waves are thick and you typically have to navigate through frizzy strands. Unlike Type 2B, 2C hair's waves don't start in the middle. Instead, they're going strong from the root. Experts recommend using a leave-in conditioner to show off your natural pattern.
Type 3A Hair
Your hair has bypassed wavy and is instead a texture complete with large and loose curls. While there are tons of curl creams to use before letting your hair air dry, you want to steer clear of using your hands, a brush, or a comb from loosening your hair. It will definitely have a frizzier outcome than you want. To keep your curls, you can find hair milk or spray to freshen up your curls when needed.
Type 3B Hair
If you have ringlets that spring, 3B is all you. The tricky thing about 3B hair is that it can get a bit drier than other types. So when looking for products, look for humectants so the hair and moisture can mesh properly. Use any product when your hair is wet to avoid any undesired frizziness.
Type 3C Hair
These are curls that are similar to tight corkscrews. With 3C hair, you don't lack volume thanks to your strands being super-close together. Still, frizziness is a problem for you, so be sure to use a co-wash product that's creamier and has no sulfate. It's also best to use a layering mousse (like curling mousse) instead of a defining styling cream when your hair is still wet. This cuts down on drying time.
Type 4A Hair
If you have 4A hair, chances are your hair is full of volume and has springy S-patterned coils. Wash-and-gos are your friend, and a curling cream is a necessity to keep your coils defined.
Type 4B Hair
4B hair is typically defined as a dense pattern featuring zig-zag strands. Because of the thicker strands, it's typically best to use multiple products (one that stretches your strands and another that defines them) for easier styling.
Type 4C Hair
There's a special place in everyone's heart for those with 4C hair. It's said to be one of the most difficult patterns to work with as it's prone to shrinkage, drying out, and has more fragile strands. But unlike some folks out here would like you to believe, 4C hair is not unmanageable, nor is it impossible to style. Using a leave-in moisturizer helps fight the dryness. A stretching product is often used against shrinkage.
Are you a member of our insiders squad? Join us in the xoTribe Members Community today!
Featured image by Shutterstock
Toni Childs and Joan Clayton were more than friendship goals. They were life. I was in middle school when Girlfriends first came on the air, and in college when it ended. Growing up watching their epic friendship, it only made sense to want to have a friend like that. But when Girlfriends made its comeback on Netflix, I couldn't help but cringe at their relationship during my binge sessions. Toni's colorist remarks and Joan's self-righteous attitude were just the tips of the iceberg. They couldn't do life without each other. They were one another's soulmates. But their lives didn't complement one another. Instead, their codependency proved to be toxic to the point they would cross so many disrespectful lines, break-up, only to come back to each other again... until they didn't.
Suffice to say, it's so easy to find ourselves giving our lives to relationships. They're your person and we all need one of those. But over time, little and big things could add up to a codependent friendship that is beyond unhealthy, full of manipulation and guilt-tripping (even if it's subconscious). We all love our friends, but this type of attachment just isn't healthy. Here are the signs you could be in a codependent friendship.
1

.

You're A Fixer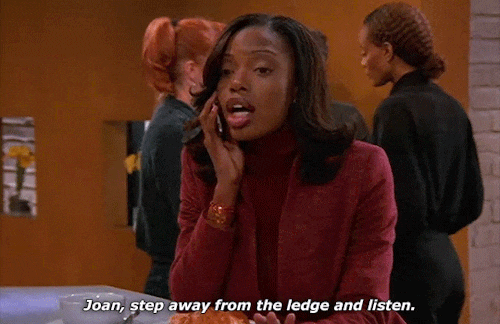 Tumbler
One sign that you are in a codependent friendship is that you spend your energy trying to fix and solve your friend's problems, sometimes letting your own go unnoticed. You're always the first (and often the only) person they call to come and save them, knowing you'll drop everything and show up for them. You feel like you're the only person who can be there for your friend, and they let you because that's all they know.
2

.

You Feel Anxious If You Don't Talk To Them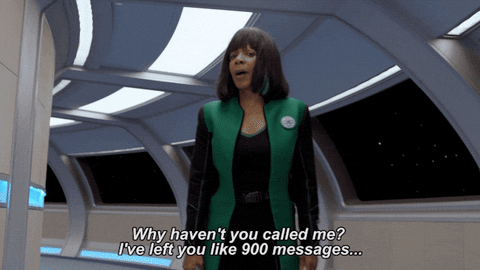 Giphy
You tend to go beyond giving your friend a side-eye if you haven't talked to them in a while. In a codependent friendship, you can't function if days go by and you haven't spoken. You feel like you need to talk to them so they can guide you through your daily life.
3

.

You're Selfless To A Fault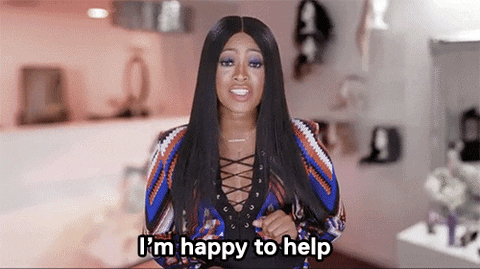 Giphy
You find yourself sacrificing and putting your friend first with nothing in return. You rarely prioritize yourself because you're afraid you could come across as selfish. They might even say things to make you feel that way. In return, your own needs sit unmet on the back-burner.
4

.

You're Jealous If They Hang Out With Other Friends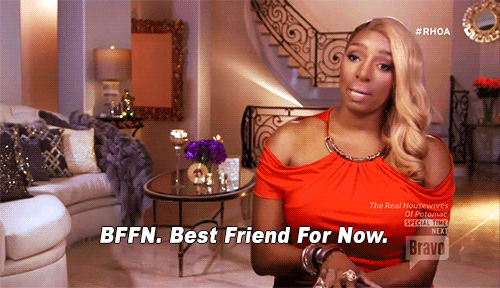 Giphy
Especially without you. You know you're their best friend, and you believe they shouldn't have their own circle outside of your relationship with them. You find yourself getting envious and feeling threatened if they get too close with another person rather than developing a community of your own.
5

.

You Feel Drained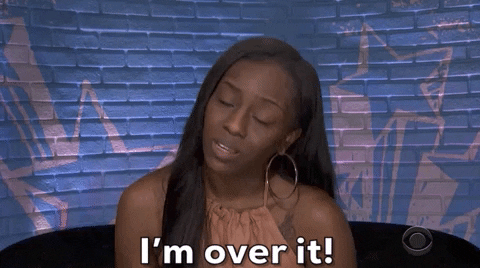 Giphy
If you're honest, in a codependent friendship, you feel drained after spending time with them. Whether it's one always calling to use the other as a soundboard for their problems (big and small) or being extremely needy and clingy, making you feel guilty for having a life outside of them. You pour your life and energy into the other person, hardly ever filling your own tank.
6

.

Your Identity Is Tied To Them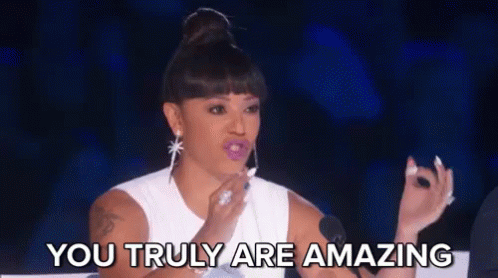 Giphy
In codependent friendships, you don't know who are you without them or when they're not around. Your self-worth, value, and identity are connected to your friendship with them. Yes, it feeds you, but you might feel like you're starving if they're not by your side.
7

.

You Can't Make Decisions Without Them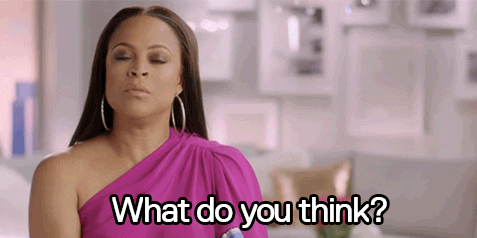 Giphy
There's a difference between wanting to share life moments with a friend, and feeling like you need their "OK" or permission to make those moments. Another sign of a codependent friendship is that you feel like you can't make any major decision without them. Taking a new job (especially in another city), dating a new guy, or going back to school has to go through their checklist of approval.
Are you a member of our insiders squad? Join us in the xoTribe Members Community today!
Feature Image By Shutterstock

As a new mom, choosing a baby name was something that I had so much fun doing, but took pretty seriously. Sure, there are dozens of names that sound cute and adorable when practiced with the phrase, "Come here *fill in the blank!*" But when I researched the definition of some, I wasn't necessarily a fan of labeling my then-unborn child with certain definitions. While many traditional names are making a comeback, celestial baby names serve as a subtle and notable reminder that your little one is a gift from above. They're angelic, simply beautiful, yet exude strength and dominion. But the best part is that their definition will salute your little one every time you call their name.
1

.

Luna
Luna is an Italian and Spanish name meaning "moon". It might sound familiar as it's also the name of John Legend and Chrissy Teigen's adorable daughter they welcomed in 2016.
2

.

Atlas
The name Atlas is going places. It has Greek origins and its meaning is "to carry."
3

.

Skye
Meaning "love and beauty", the name Skye is simple yet makes a statement. It is also frequently spelled Sky and although she was born Justine Indira Skyers, singerJustine Skyeis notable for rocking this namesake professionally.
4

.

Leo
Stemming from German and Latin origins, the name Leo means "lion", and can't help but manifest bravery and strength. Reality star Evelyn Lozadaalso chose the name for her son Carl Leo, who she and ex-MLB star Carl Crawford, welcomed in 2014.
5

.

Venus
The name Venus is defined as the "goddess of love". Many were first introduced to the name thanks to tennis star Venus Williams.
6

.

Armstrong
It's a pretty common last name, but Armstrong can also be a solid first name too.
7

.

Halle
Other Variations: Halley
The Halley comet is what makes this name a special one. It's the only one that the naked eye can see from Earth (and even then, it only shows its face every 74-79 years). Another common spelling is Halle, also the name of Oscar-winning actress Halle Berry and Chloe X Halle singer Halle Bailey.
8

.

Orion
Orion is a name from Greek mythology and is a rising star. Who wouldn't want to be associated with this one?
9

.

Dawn
Every day gives you a fresh start with the name Dawn, which means the "first appearance of light or daybreak". Dawn Richardof Danity Kane wears this name ever so well.
10

.

Phoenix
Named after a bird that is known for rising from the ashes, the baby name Phoenix isn't to be underestimated.
11

.

Nova
While the name Nova means "new", it's also a star that has a sudden burst of energy and exudes extraordinary brightness for a moment in time. Any baby girl with this name is bound to be a star.
12

.

Sirius
Sirius is the name of the brightest star in the sky, which eloquently explains itself.
13

.

Aisha
Meaning "moon goddess", Aisha is also the name of actress Aisha Tyler.
14

.

Draco
It's the name of a constellation and serves as the root name for Drake (not to be confused with rapper Drake, whose birth name is Aubrey Graham).
15

.

Diana
Diana is a Latin name meaning "divine", which we know embodies iconic singer Diana Ross.
16

.

Titan
The name itself means "defender", and the film Remember the Titans could have played a factor in its popularity. R&B singer Kelly Rowland also notably named her first child Titan, a name we're sure he'll live up to.
17

.

Chandra
The name Chandra is derived from the word Chan, which means "to shine". It's also the name of beloved Grey's Anatomy star Chandra Wilson.
18

.

Apollo
Greek mythology calls Apollo the god of the sun. NASA's Apollo initiative was also the first to place men on the moon. Talk about a history-maker.
19

.

Seren
Other variations: Serena
Meaning "star", the name Seren comes from Turkish origin and possibly served as the inspiration for tennis icon Serena Williams.
20

.

Samson
The Hebrew name means "like the sun", and is the name of Biblical character Samson, known for his supernatural strength.
21

.

Estelle
It's a traditional name in its own right and means "star". British singer Estelle also represents the name with class.
22

.

Cyrus
Persian for "the sun", Cyrus was a leader in the B.C. days who overthrew Babylon to create his own kingdom. We can get with that.
Are you a member of our insiders squad? Join us in the xoTribe Members Community today!
Featured image by Shutterstock.
Whew, weddings. Whether it's in our heads or on paper, most of us start planning our wedding day long before any "suitors" come into the picture. One of my best friends and I constantly joked about having a wedding binder even though there were no potentials in sight. But when my now-husband popped the question, our efforts didn't seem so crazy. I was ready ready and couldn't wait to bring my plans to life. Still, my Pinterest pages, vision boards, and saved snapshots on Instagram had nothing on what I was in for.
Yes, I had a wedding planner because… weddings are stressful. There are so many little details that are easy to forget (did I order ribbons for the chairs on the end?). But with or without a pro by your side, wedding planning books are game-changers and stress relievers for novices and experts alike. From budget checklists and typically forgotten to-dos to advice from wedding planners to the stars, they remove (most of) the stress and make it as fun of an experience as possible.
Your wedding planning - and maybe even your sanity - isn't complete without these books.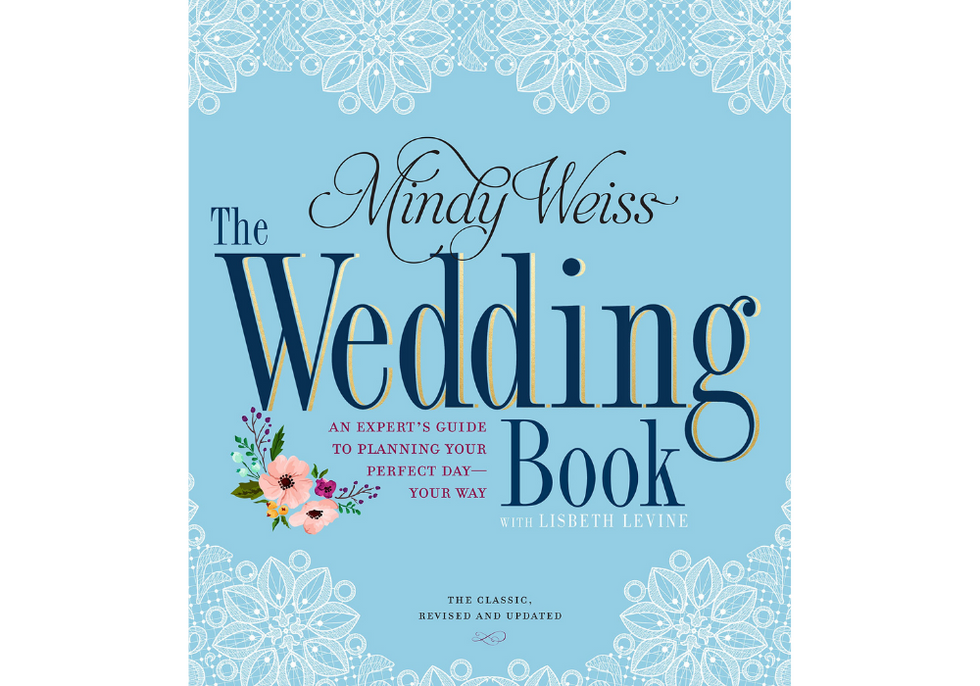 Amazon
If you've looked at any celebrity wedding or event in awe, you've probably seen one planned by Mindy Weiss. She's been the creative mind behind ceremonies and celebrations for some of our faves like Diana Ross. But if you're like most of us who don't have Diana Ross money, you can get as close as possible with Weiss' book (which has been dubbed the ultimate wedding planning bible). It serves as a step-by-step guide to achieving your dream wedding, even with a small budget. It gives tips and advice on all things wedding etiquette and other aspects like selecting a menu, wardrobe choices, and how to get the most bang for your buck.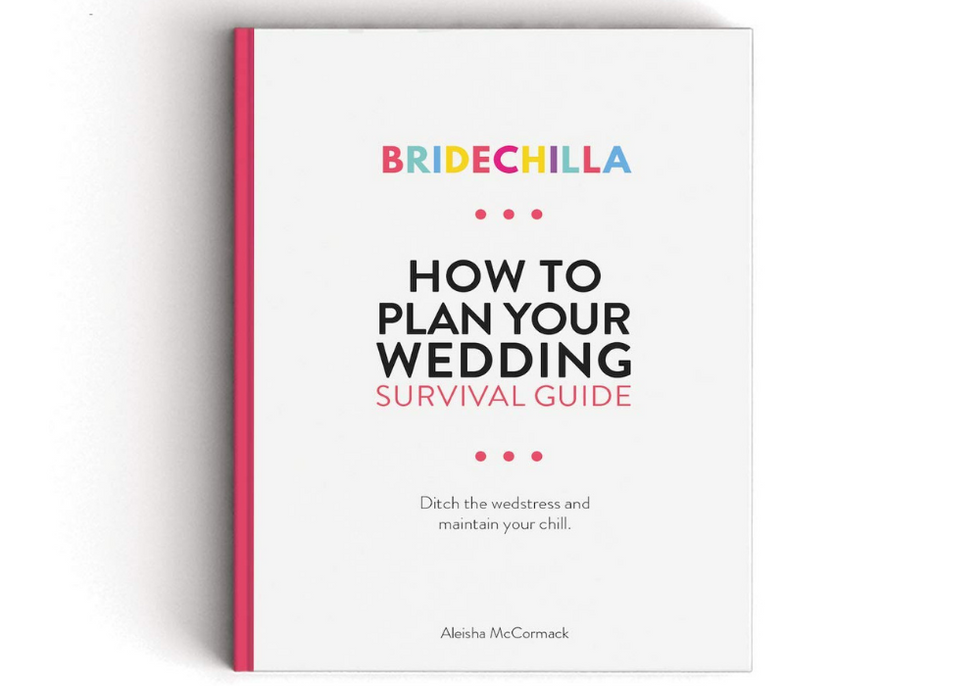 Amazon
We said we wanted to put the fun in wedding planning, right? This book does just that. I'm not saying that there won't be any stress involved in planning a ceremony. It comes with the territory. But it definitely shouldn't outdo the fun involved. That's where this book comes in. It gets rid of the pressure to stick with ceremonial traditions and motivates you to do.your.own.thing. But of course, it doesn't leave you hanging. It offers amazing alternatives and provides inspiration for aesthetics and the not-so-fun specifics.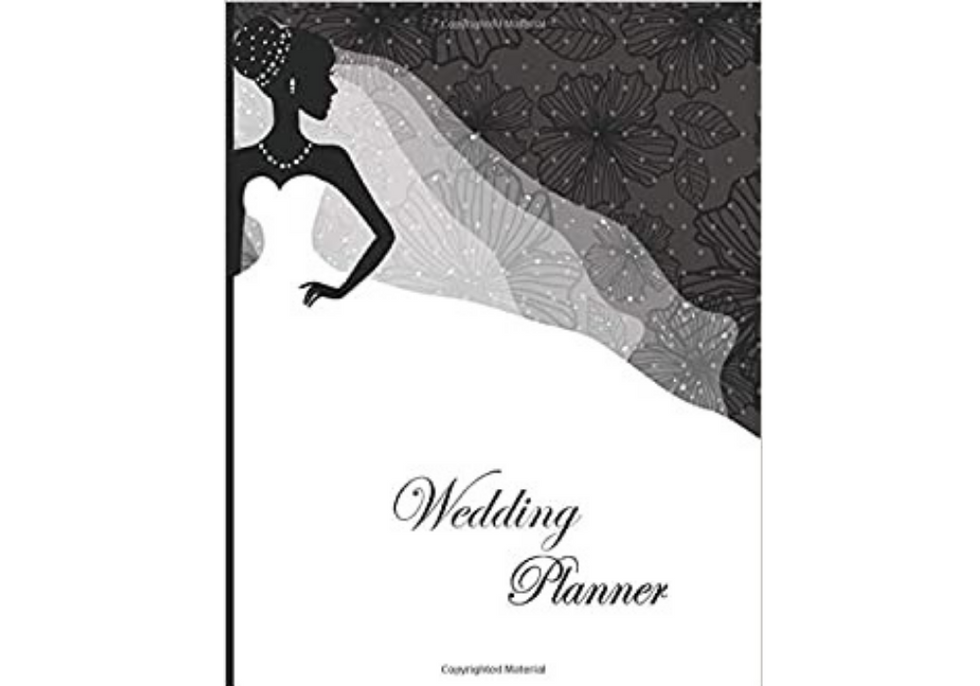 Amazon
It offers much more than just tips for ironing out details of your wedding. It caters to black brides and features motivational quotes for your ceremony. The creators literally thought of everything like a space for reception music playlists. The best part? It can be kept as a keepsake to look back on long after you say "I do."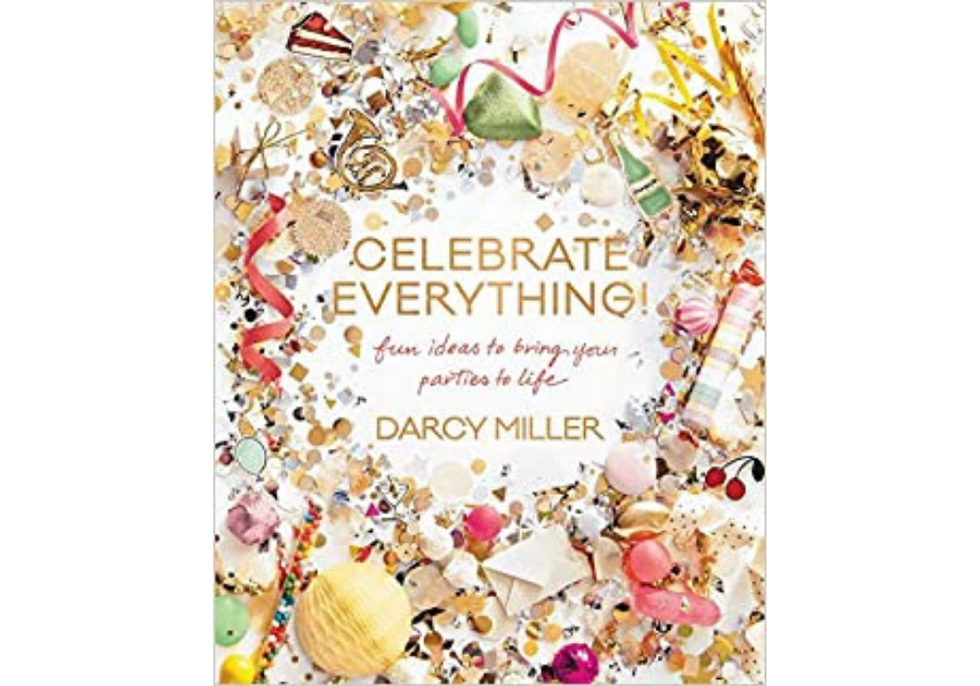 Amazon
This book just screams, "Let's plan a party!" It emphasizes the fun and stress-free factors of planning your big day (and other life celebrations), helping you look back on your wedding with a smile instead of a cringe. What I love about this one is that event planner Darcy Miller threw in D.I.Y. projects and recipes to help make your celebration all your own. She also included expert tips and some of her own inspirations to make your party planning experience a less stressful one.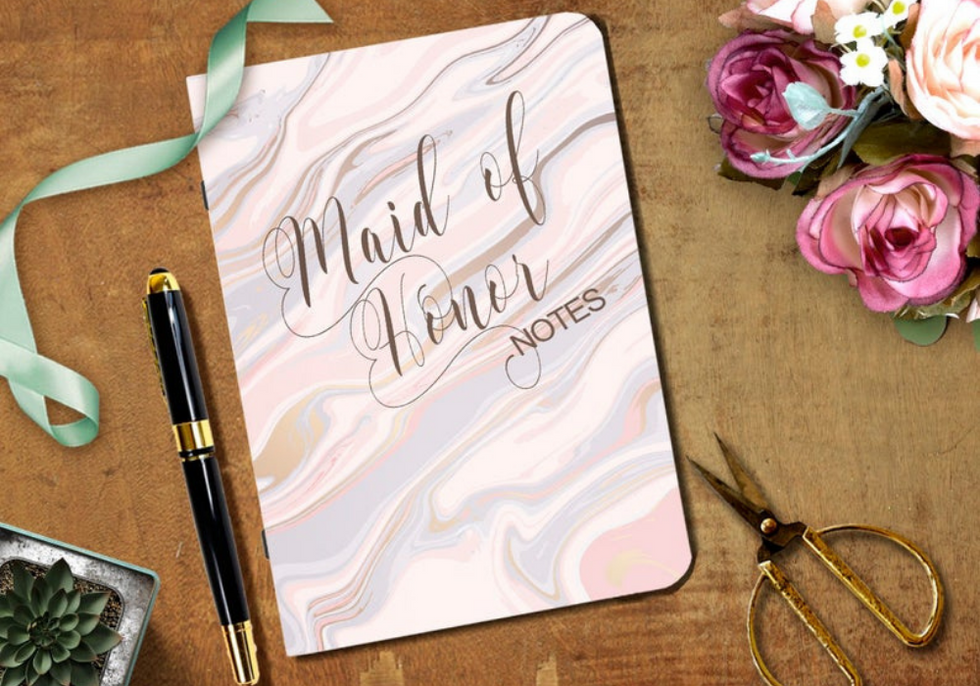 Etsy
The maid of honor potentially has just as many responsibilities, and sometimes more, than the bride herself. So it only makes sense to have a book with her in mind. It's such a unique way to show love and appreciation to the woman who will stand closest to you on your big day. It includes details of the dress she'll wear, her tasks before, during, and after the wedding, as well as a bridal shower checklist and planner. Your maid of honor is a superhero and will certainly be deserving of a cape in the form of this book.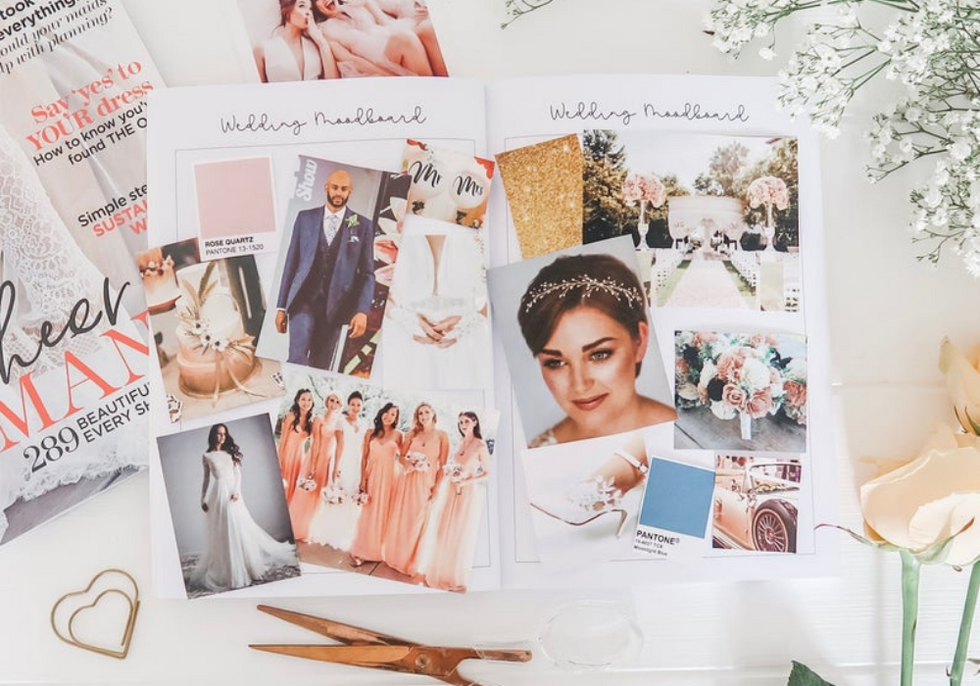 Etsy
For the well-meaning brides who are indecisive at heart, this wedding planning book is for you. The appearance and pages are so inspiring to look at you can't help but want to jump in and execute plans for your big day. It comes with 140 pages of checklists, tips, advice, vision boards, countdowns, and even quizzes to help you make those extra tough choices. You can even personalize it and get your and the groom's name on it to make it extra special. That's what your day is all about, right?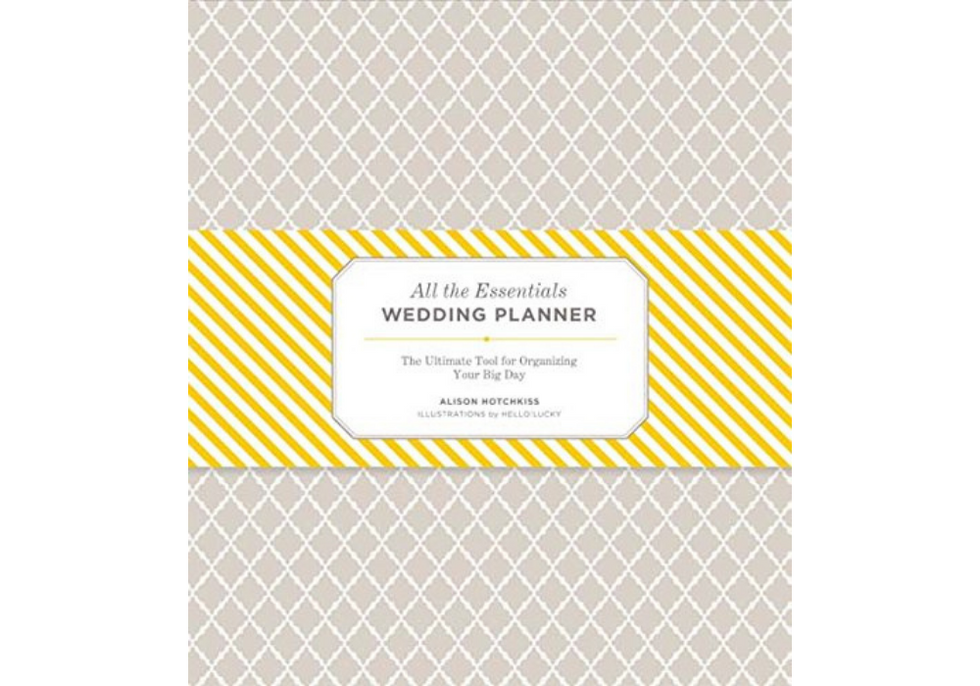 Amazon
Created for the overanalyzing strategic bride (which could be any future wife at any given moment - so don't be ashamed!), this book not only comes with a to-do list but features a calendar to help you stick to deadlines and stay on track. The calendar goes as far as 18 months out for those with longer engagements who are itching to start planning sooner than later. It even includes a detailed budget checklist for expenses like gifts for those in your wedding party and thank-you notes for guests.
Are you a member of our insiders squad? Join us in the xoTribe Members Community today!
Featured image by Shutterstock
There are a plethora of beauty tips on the world wide web. It's a utopia for women like me who are always looking to try something new. But when it comes to my skin, I have to stick with the pros. Things like yes, even though I'm a Black woman I still need to wear sunscreen, and no, my skin doesn't have to be oily in the summer and dry in the winter, are just a couple of reasons why I love following beauty and skin experts on social media.
When it comes to the growing trend of TikTok, some of my faves provide tips that are quick, but mind-blowing. They just drop gems as if they're not life-changing at all. But because they're pros, I know I can trust what they have to say when it comes to caring for and improving my skin. If you want to bless your TikTok timeline with a few skin experts, follow these ladies.
@dr.dermatic

#stitch with @skincarebyhyram Just say no to DIY citrus scrubs. 🤦🏽‍♀️ #dermatologist #skincare #diy #fyp #foryou #skincarebyhyram
From solutions for eczema to breaking some of the not-so-great habits we don't even know we have, Dr. Brittany Oliver (@dr.dermatic) reveals the good, bad, and ugly of skincare that we can all relate to on her TikTok. Even though she's an expert, she shares her own journey too, including the worst thing she's ever done to her skin. (Let's just say it was a DIY citrus scrub gone wrong. I think we've been there a time or two.)
@drdeemd

Say goodbye to razor bumps #shaving #shavingtips #razor #razorbumps #ingrown #ingrownhair #ingrownhairremoval
Dr. Dee (@drdeemd) is all about preserving your health and beauty, and I'm here for it. If you want to see how certain procedures like laser hair removal look, she deserves a follow because she's showing it all. Dr. Dee also answers questions I know I've asked Google (i.e. how to find the best razor for shaving) and reminding us that certain household items like olive oil should not be used on our faces. Plus, she gives an affirmation here and there, which is always a good thing.
@derm4brownskin

Reply to @lrkkfam sunscreen for brown skin #sunscreen #spf #brownskin #antiaging #darkspots #indianskincare #indianskin #derm4brownskin @larocheposay
It's the name for me! Dr. Paul (@derm4brownskin) is giving all kinds of insight on how we can care for our skin as women of color. She doesn't miss a beat and provides skincare tips for women in their 20s, 30s, and even ladies who are pregnant. What I love about her page is that she explains what causes certain skin conditions like dark circles, and gives strategies for how to tackle them. And her budget-friendly product features don't hurt.
@youmebeautyy

#esthetician #mask #tumeric #skinscrubber #tutorial #browngirl #youngma #hyperpigmentation #skintherapy #natural #selfcaresunday
This has proven to be the perfect time to try something new from the comfort of your own home, and Samantha Gentry (@youmebeautyy) is showing us how on TikTok. Whether it's a DIY turmeric mask or sharing foods that do amazing wonders for our skin, her page has a wealth of much-needed information.
@dermbeautydoc

#AirPodsJUMP #dermatologist #pedicure #heel #skincareroutine
Confession. One of the things that drew me to this page was a recent video where Dr. Howard (@dermbeautydoc) addresses crusty heels. Good to know I'm not the only one struggling. Her breakdown is always super practical and she never hesitates to remind us to love the skin we're in right now. Her beauty hacks and do's and don'ts of skincare are also a win.
@dralexisstephens

Shop with a dermatologist to help fade dark marks #hyperpigmentation #herstory
Dr. Alexis brings us along for her trips to Target, Walmart, Ulta, and more, and I love the adventure. And when it comes to her videos of the top mistakes we're making in skincare, signs we're using the wrong cleanser, and how to properly pluck your eyebrows, I can't click fast enough.
@mariellejuan

SPF is super important to use, even if it's not sunny 😩☝️#spf #sunscreen #skintok #skincare
Marielle Juan doesn't hold back when she lets us know our "skincare routine is trash without sunscreen" and calling out problematic beauty brands that she refuses to support. She even exposes the truth about our beloved makeup remover wipes.
@funmimonet

Vitamin C is a staple in my AM routine 🍊 @bliss #skincareroutine #skincaretips #skincaretiktok #fyp #glowingskin
Funmi Monet (@funmimonet) specializes in all things beauty, fragrance, and skincare. She tries all kinds of products I never knew were even a thing (like a Vitamin C serum to achieve glowing skin first thing in the morning). She fearlessly applies them and shows us her results, no matter what they might be. I can be behind this movement.
@wendyskin

who else goes to zoom university? 🥲#learnontiktok #tiktokpartner #skintok #skincaretips #zoomuniversity
We can all benefit from her video of how to look awake on Zoom meetings (because those early morning calls are… a lot). And wendyskin (@wendyskin) has much more to offer. Her nighttime routines are always a mood and she's doesn't shy away from spilling skincare secrets (i.e. how to double cleanse).
@sunny.tsao

Reply to @hannajay8 ive had reactive skin since childhood. Very annoying!! #skin #skincare @kravebeauty @larocheposay @mondaymuse @innisfreeusa 🥰
Get ready to get lost scrolling on Sunny Tsao's (@sunny.tsao) TikTok. The content is seemingly endless and she doesn't recommend just any product. The girl has standards, which is exactly what we need to care for our skin. So have at it!
Dr. Adeline (@brownskinderm) is always answering questions from her followers and reminding us that just because "black don't crack" doesn't mean we can skip sunscreen. #BlackGirlMagic doesn't protect us from those harsh rays. But let's not stop there. She's shutting down myths and educating us on the products and ingredients our skin should embrace in 2021. It's time to get into it.
Are you a member of our insiders squad? Join us in the xoTribe Members Community today!
Featured image via Dr. Adeline (@brownskinderm)/TikTok