I'm pretty sure that we've all heard the saying, "opinions are like buttholes" (yeah, I cleaned that up a bit) and everyone has one. Well, when it comes to the topic of advice, if we're gonna be real about it, a lot of times all it is, is an opinion too. So, does this mean that we're never supposed to ask for advice or take any when it's offered? I mean, I get that since I'm a marriage life coach, it comes off as completely on-brand that I would say that receiving advice can actually be quite beneficial.
At the same time, though, because I'm also aware that there is a lot of bad advice, both online and off, that exists in the universe, I thought it would be a good idea to offer up a bit of a cheat sheet — just so you can know if you someone is actually dropping gems or completely wasting your time. So, let's get into my advice about advice (and yes, the irony here has not escaped me).
1. It Doesn't Feel Forced Upon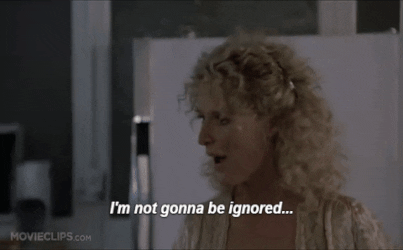 There are people in my family who are pretty insightful. Problem is, they are also controlling as hell (AS HELL), so their timing and delivery can be super off-putting. And you know what? True confession is because that is a part of my DNA and what I was used to being around for many years, I used to be very similar to them. Whether people wanted it or not, I was gonna give my advice. Regardless of their personality or temperament, I was gonna give it the same way, across the board. Whether I had already given advice, realized they were gonna do the opposite because that's what always happened in times past, I was still gonna be a-yappin'. And yes, when advice is offered up in this fashion, not only can it feel like someone is trying to cram it down your throat, it has a tinge of being condescending and patronizing too…whether the person on the delivering end realizes it or not.
Without question, sometimes advice can be really good, regardless of how it's delivered. Still, what people need to remember is advice is to serve as a guide and when you hear the word "guide," nothing about that carries the energy of being pushed or pulled. So, if that's how you feel when it comes to some of the advice that you're hearing right through here, so long as it's not your ego or pride that's trying to ignore it (because those things HATE the hear anything but themselves), then at the very least, ask yourself why it's making you feel so uncomfortable — and why the person on the giving end of the advice, to you, makes you feel as if they are forcing their words on you.
2. It Doesn't Compromise Your Morals or Values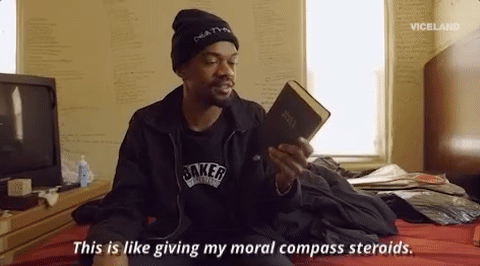 When it comes to what I do for a living, I hear advice about how to go about doing it better or differently, pretty much on a daily basis; especially when it comes to how I can expand my platform. Here's the thing, though — although I am a little on the "buck" side when it comes to what I am willing to openly discuss, I've got more personal convictions about things than a lot of y'all may think. And when it comes to my morals and value system, I won't budge. Ask any boss I've ever had and they'll vouch for that. So no, you can't pay me enough money to compromise my standards, no matter what. That's what having integrity is all about.
Only you know what you stand for. Whatever that is, though, the moment that someone is able to "get you off of your square," you just took some really bad advice because you should NEVER do ANYTHING that will cause you to shift from what your core beliefs are. And the person who tries to tell you otherwise? That's who you should shut down, in the advice department, as soon as possible.
3. It's Not Rooted in Bitterness, Pain or Regret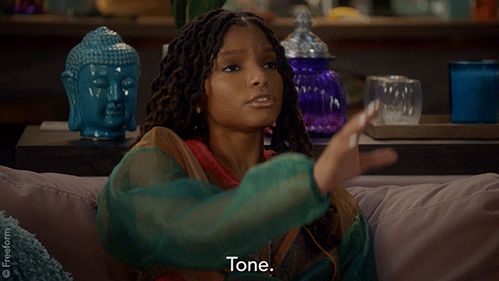 As it relates to this particular point, an article that I wrote, not too long ago, helps to illustrate my point. In "Ever Wonder What It Means To Be Bitter? The Answer Might Surprise You.," one of the things that I shared are gross generalizations that are typically rooted in bitterness. That's why I steer very clear of women who talk about all men being trash. Chile, nothing about that is good advice; you are simply throwing up pain and who wants to eat someone else's word vomit? I'll pass. You know, what I oftentimes say to my clients is what I will encourage you to keep in mind — healed and wounded people see things very differently. When advice is snarky, delivered with anger, or even has so much regret attached to it that it basically tries to get you to avoid things due to self-imposed fear — that's not anything that should be taken to heart.
Here's an example. I know a divorced guy who had a pretty horrible marriage. For about a year now, he's been sitting in barbershop chairs telling men to never get married. After hearing him talk about this for a couple of months, I called him out. "Dude, you were warned not to marry 'her' and you did it anyway. Not only that but have you told those guys the role that you played as well? If not, shut up. Marriage isn't bad. Humans jack it up and you're a good example."
Again, healed and wounded people see things from a totally different angle. So, if there is any part of you that hears some "advice" and the energy seems dark, strange, or just plain off, be intentional about not allowing it to penetrate. It would be a shame to miss out on something good because you listened to the "misery loves company" chorus.
4. It Avoids "If I Were You" Angles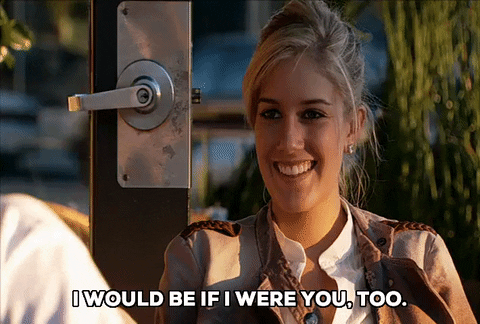 OK. This one right here can be difficult for pretty much any human to avoid because most of us have grown up hearing advice that starts off with "If I were you…." Still, think about how ridiculous that actually sounds. Being an individual means that our genetic make-up, personality traits, upbringing, likes, and dislikes, personal experiences, and shoot, the list goes on and on, all of which cause us to see life in different ways. And so, when the advice comes from the angle of "If I were you…," chile, you're NOT me, so telling/encouraging me to do something based on how you would do it is a bit…futile.
As a marriage life coach, something that I've been working on is trying to be as objective as possible while working with my clients. In fact, this is a part of the reason why I roll my eyes whenever people try-and-try-me about not being "qualified" to work with married people when I've never been married before. Listen, what y'all need to watch are some of these married therapists/counselors/life coaches because they are peak "If I were you…" advice-givers — and just like every person is unique, so is every marriage. This means that what might work for their unique union may not for another one that is just as exclusive.
Bottom line, while it may be difficult for folks to avoid saying "If I were you…" while delving out advice, listen closely to whether they are inserting themselves and their lives into what they are advising you to do about your own because what works for them may not work for you…simply because they aren't you.
5. It Challenges You to Evolve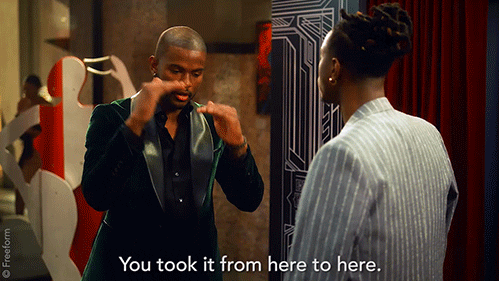 A lot of people don't want to hear good advice; they merely want to be coddled. That's unfortunate too because the only way that you can truly evolve as an individual is if you are challenged — and good advice is usually going to do that on some level. And just what are telling signs that what you are hearing is trying to help your personal evolutionary process? It's encouraging you to break bad habits. It's encouraging you to see things from a different or broader perspective. It's encouraging you to set new or higher goals. It's encouraging you to cultivate better boundaries. It's encouraging you to manage your time, money, and resources better. In short, it's encouraging you to take life up a notch.
I won't lie to y'all — some of the best advice I've ever received really tried me because, again, my ego wanted to hear something — anything — else. Yet because I knew that the words were coming from a place of truly caring about me and also because it got to my conscience (more on that in a sec), I couldn't just ignore it, no matter how much I may have wanted to…because I knew that the advice was calling me to grow up. And yes, sometimes growing pains are just that — PAINFUL. Thing is, when the advice is good, it won't JUST be painful. It will be highly beneficial to your overall progress as well.
6. It Confirms Some Things in Your Spirit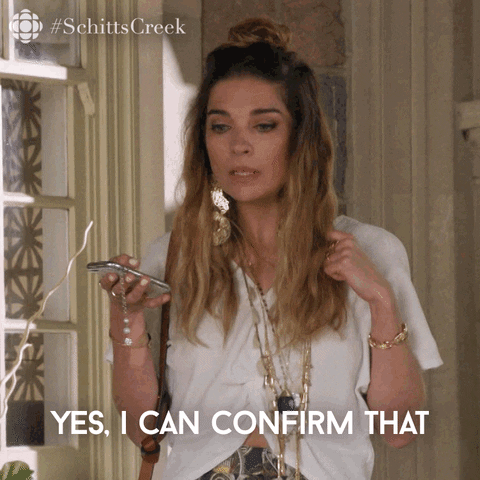 In the Christian faith, there is something known as spiritual gifts (I Corinthians 12). Long story short, they are things that are given by the Holy Spirit to help edify the Church as a whole (if you want to take a spiritual gifts test, a good one is here). I've taken several over the years and what always comes up on top is prophecy, wisdom, and discernment. I'm grateful too because it helps me to literally discern when folks are saying something that they just think is going to happen vs. what sounds pretty on track.
For instance, I've had people "claim to prophesy" that I'm gonna marry certain individuals. I don't know what they were smokin' but…nope. On the flip side, years ago, some women from Jamaica came to a church that I used to visit and when I walked past them, they all said, "Books! Lots and lots of books!" While I'm only on two so far (gonna work on two more this year), because I was already a writer at the time and they didn't know me from Adam, it confirmed something that I had been praying over and pondering about. The future husbands? I repelled that, pretty much from the moment I heard it.
Again, by no means am I saying that advice is always going to make you feel good. That's ridiculous and not what confirmation is all about. At the same time, though, when you hear something and it either "clicks" for you or it triggers your conscience on some level, then you know that it is heading in the right direction. Yeah, when it comes to advice pay more attention to how your spirit (check out "Here's Exactly How To Start Protecting Your Spirit") responds more than how your emotions want to react.
7. It Brings You Peace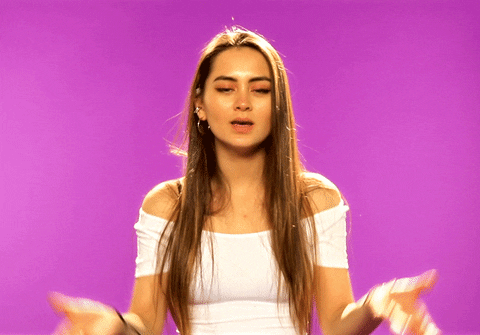 Saint Francis de Sales once said, "Never be in a hurry; do everything quietly and in a calm spirit. Do not lose your inner peace for anything whatsoever, even if your whole world seems upset." John F. Kennedy once said, "Peace is a daily, a weekly, a monthly process, gradually changing opinions, slowly eroding old barriers, quietly building new structures." Bernie Siegel once said, "Love and peace of mind do protect us. They allow us to overcome the problems that life hands us. They teach us to survive... to live now... to have the courage to confront each day." If there's one thing that all of these quotes have in common, is the fact that they are reminders of what peace looks and lives like.
Good advice. Genuine advice. Helpful advice. It is going to get you that much closer to peace; especially inner peace. Peace encourages calm. Peace encourages love. Peace encourages reconciliation. Peace encourages rest, serenity, and patience — if not immediately, it will create steps that will help to get you there sooner than later. So, just know that if what you're hearing from someone is encouraging chaos, confusion, and drama, it's not even close to being the kind of advice that you need. Because "good" and "peace" have A LOT in common.
Therefore, good advice has to have peace somewhere in it too. Simple as that, sis. It really is.
Featured image by Getty Images
Keep reading...
Show less
The hour-long discussion also involved the cast members sharing their vulnerability with the audience such as Meagan opening up about her divorce from DeVon Franklin. The week before Christmas in 2021, Meagan and DeVon shocked everyone after news surfaced that they were divorcing after 11 years.
They also wrote loving Instagram posts to each other on their individual Instagram pages following the news of their breakup. In the post, they claimed that "there's no one at fault" for the demise of their relationship and that they are "forever connected."
But while they both seem to be taking the high road, that doesn't mean that it hurts any less. The Harlem actress opened up about relationships and how her divorce has affected her exclusively to xoNecole.
"Throughout life, I've always approached relationships as understanding that at some point, they'll get to the place that they're going to, and then they would be over," she said. "I've always had an attitude of like, 'Alright, next chapter. We'll see what's next,' and being okay with that and appreciating what you give to someone and what they give to you and sharing a moment in time and in life that you never get back regardless of how it ends."
However, she hasn't been able to have that same attitude about her divorce. "In my situation right now, it's a little bit different because I thought that that would be the last time that I would be doing that and that I would be doing this with that person forever."
She called her divorce from DeVon "the most painful thing I've ever experienced in my life" and while she's been in the process since August of 2021, she's still optimistic about what else life has to offer. "I am still optimistic. I still am hopeful for the future. I still—maybe this isn't a chapter, but I just feel that it's my next act in life and I trust God."
"Not everything makes sense to me right now, but I do trust God overall and I'm excited to see what this next act of life is going to be and what God has in store and that's all I can really do but even in doing that, I do have gratitude and so much joy in my heart for these past 11 years that DeVon and I have been together. What he's given into my life and what I was able to give to him, just everything."
She added, "Every season, every single part of it has been incredible. But I think it's important for every relationship to know that it's really about perspective and it really is how you perceive and look at things and trust in God in the process no matter what it is."
The 40-year-old beauty does acknowledge that while she is hopeful for the future, she is still "grieving" her divorce.
"Still grieving, still hurt. It's going to be a long time, but at the end of the day it has made God, even more, my lover and even more my husband, and even brought our relationship to new depths and new heights so I'm in gratitude for that."
Meagan does have a lot to look forward to in the future. Her show Harlem is a huge hit and she's also been making moves behind the camera as a director. We can't wait to see what's next for the beloved actress.
To listen to the Twitter Spaces conversation hosted by xoNecole in full, click here.
Featured image by Monica Schipper/Getty Images for Amazon Studios
Keep reading...
Show less
I'm sure a high percentage of people who chose to click this article either are fixers, former fixers, or maybe they want to understand why fixers feel the need to make it their responsibility to change everyone. Well, for one, barely anyone who fits the bill knows why they do what they do until it exhausts them—like myself. I have been a fixer for as long as I can remember. I've always loved fighting for the underdog. Something about being needed for the betterment of people's lives has always felt very fulfilling to me. That is until I'd invested so much in many close relationships that it backfired on me. And like many fixers, I would question how I could have offered so much, yet people treated me anyhow in the end?
First of all, I don't know who gave me this responsibility. It's really not my battle to fight because transforming people's mindsets is not any person's job. It is work that only Jesus can do. "Let go and let God" is a real mindset that fixers need to be open to.
I've realized that if people didn't see the need or have the desire to work through their own mishaps, there was nothing I could do to change the outcome of things. It didn't matter how much I cared and wanted them to step into their so-called greater potential. Progress wouldn't happen until they were ready and willing to do the work.
Featured image by Getty Images
Keep reading...
Show less
Jordin Sparks has been married to her husband Dana Isaiah Thomas for five years and they share a 3-year-old son, Dana Isaiah Thomas Jr., together. The singer is no stranger to gushing about her husband and their relationship. The two often share adorable photos of their family on social media and Jordin has spoken about their life together in interviews.
In 2020, she did an interview with People in 10, where she dished on Dana being her person. "I don't know if this is a surprising thing, but I do know in my bones it's just been total confirmation to me that he's the person I'm supposed to be with," she said.
"Dana is everything, he is my partner, not in crime, but he's my partner in life [and] thrive — is what I like to say."
But before she met the love of her life, the American Idol alum took time to focus on becoming a better version of herself.
While co-hosting The Real recently, Jordin opened up about why she married her model bae. "I married Dana because after I went through therapy and I really worked on myself—I cut myself off from dating and I went celibate," she revealed.
"And I just was like, 'I have so much love in my life. The next person who comes into my life in that way needs to add so much more than I already have.'"
She added, "I married Dana for multiple reasons. Obviously, I love him so much, but he was the first man to actually see me. He saw me, for Jordin, and who I am and all the things that I love and all my quirks and all my weird things and all my spilled drinks and all the things."
"He was the first person to see me and not have any preconceived notions about who I was. It was amazing because once we started talking, he got to know who I was, and I got to know him outside of this. It was just really incredible. He made me feel safe. He made me feel happy and comfortable."
While the "No Air" artist celebrates the institution of marriage, she doesn't necessarily believe that marriage is for everyone. In the same segment for The Real, she also gave her views on couples taking the big leap to marriage.
"I think if you're going to take the dive, then it has to be respected. The institution of marriage has to be respected because you're making that decision to actually do that," she said. "But I also think if you have a great relationship, and you're good where you're at, you don't have to get married. Just be happy. Healthy relationships come in all shapes and sizes."
She continued, "I am married. I married my husband. I love him, and we're going on five years. I'm just so grateful. But at the same time, I have friends that have been together for years and aren't married and that doesn't make a difference to me. They're committed to each other. They love each other. It's the same thing. So I feel like it's whoever's choice."
Featured image by Matt Winkelmeyer/Getty Images
Keep reading...
Show less
How We Met is a series where xoNecole talks about love and relationships with real-life couples. We learn how they met, how like turned into love, and how they make their love work.
One thing I've been seeing return to my social media feed is the opportunity to travel. Since the top of 2020, the world has been trying to figure out what "catching a flight" will look like in the future. And when you travel with your bae, it is an extraordinary experience that should be on everyone's bucket list. On a baecation, you are able to unwind from the daily Zoom meetings and experience another culture together. It's also another way to really take your intimacy to another level and grow closer to your boo mentally, physically, and emotionally.
One couple who prioritizes their love for travel and love for each other are digital creators LaNaiza Kelly and Mahdi Gaines. Originally from New Orleans, LaNaiza and Mahdi met each other at work when Mahdi noticed LaNaiza around the office and attempted to get to know her. One day, Mahdi joked that whenever she was around him, that there should be a smile. This exchange turned into an authentic relationship where they'd go everywhere together, including traveling the world.
As their love for each other grew, they created their own platform, Love at First Flight, where they share their journey of love and travel. This is a couple that knows how to put the bae in baecation. After three years, LaNaiza and Mahdi are still showing up for each other through amazing global experiences and smiling every step of the way.
In this installment of xoNecole's How We Met, LaNaiza and Mahdi share how their love story is based on honesty, authenticity, and unlearning bad habits.
How We Met
Mahdi: I was in marketing and she was in sales. I actually transferred over to the sales department and that's when we met. LaNaiza used to walk around with this mad look on her face. She is not a morning person. One day I asked her, "Why do you look so mad in the morning?" And she told me, "Don't worry about it." My response was, "Well, you need to make sure you smile when you're around me," and she told me she will make sure she smiles next time.
LaNaiza: Yeah, I think it was a pretty well-known thing at work that I was not a morning person, so I never looked happy in the morning. Then this guy tried to tell me to smile, and I was like, "OK." I am super-sarcastic, so every time I saw him after that I had the biggest smile on my face. That's really how things got started. It was just a bunch of sarcasm with each other.
First Date
Mahdi: Usually LaNaiza and I would hang out, but it was always with a group. But one day, we decided to go to this place called Barcadia. She came over that evening to my place and she was all dressed up. She blew my mind when she showed up. I felt I was underdressed. We had a really good time that night. It was amazing.
LaNaiza: I was a ball of nerves that night. I was actually really nervous and tried to avoid any kind of feelings toward him. I wasn't looking to be in a relationship, but he was very persistent. We hung out a lot already, but I felt that this time was different and it was turning into something more. I started freaking out. But that night was a really good night at the end of the day.
The One
LaNaiza: I think the moment when I started to like him, I was thinking to myself, 'I don't want to do this anymore.' But I couldn't deny it, you know? I would notice myself feeling salty if I couldn't hang out with him sometimes, so I had to be honest with myself that I was ready [for a relationship].
Mahdi: It was pretty early on for me. Even when we were hanging out, I noticed that I stopped wanting to hang out as a group and more one-on-one with LaNaiza. At a certain point, I kind of knew that a relationship with her was where my mind was going. One night we were hanging out at this club and I told her, "You know what, what's going on here? I'm interested in you for real.'" I kind of laid it out on the table.
"At a certain point, I kind of knew that a relationship with her was where my mind was going. One night we were hanging out at this club and I told her, 'You know what, what's going on here? I'm interested in you for real.'"
Favorite Things
LaNaiza: I love that Mahdi is super goofy. He has a great sense of humor and can make friends with anyone you can imagine. I really admire that about him because sometimes I can be a little standoffish. He still embraces that inner child in him. I believe that's the core of who he truly is.
Mahdi: LaNaiza has this hard outer shell that everyone knows about but she has the biggest heart ever. She cares about people, animals, you name it. That is something that really attracted me to her. Earlier on when we were dating, I noticed that soft heart. That really means a lot to me.
The "L" Word
Mahdi: I think it was a couple of months into the relationship for me. We moved so organically and I had strong feelings for LaNaiza. We were so close and she was my best friend. I could talk to her about anything even before we became a romantic relationship, so when we finally got together, it just clicked. This was everything I ever wanted and I have never felt this way about anybody. I started thinking about my future and she was the only person I wanted to be in it with me.
LaNaiza: For me, I knew I loved him but I didn't want to admit it. When I started to feel my walls coming down and I was comfortable to just be myself around Mahdi, that was when I knew. I used to never think about the future with someone and it just felt right with him. It was just one of those things where when you know, you know.
"I knew I loved him but I didn't want to admit it. When I started to feel my walls coming down and I was comfortable to just be myself around Mahdi, that was when I knew. I used to never think about the future with someone and it just felt right with him. It was just one of those things where when you know, you know."
Love Lessons
Mahdi: What I've learned about love is that when you love somebody, you give that person the real you. A lot of people like to put up a front or try to be someone else in order to fit this ideal partner. But with LaNaiza, she is unapologetically herself. She reminds me all the time (laughs). I love that because that makes me want to be unapologetically myself too.
LaNaiza: I have learned that love is a job. It is a continuing thing that you have to work toward every day. There are times where we butt heads, but if you really love someone, you have to put in the work and the effort to keep the love alive—to show up for one another.
Early Challenges
LaNaiza: In the beginning, we were both coming out of serious relationships. We were both in unhealthy relationships where we developed bad habits. We had to unlearn those habits in order to be with each other. We were honestly figuring out how to love essentially and learning how we would want to receive love. One habit I had to unlearn was communication. I am not good at communicating (laughs). I am very quick to express when I am angry. But for me it was learning how to express how I'm feeling when I am feeling it. Instead of holding it in and blowing up later.
Mahdi: For me, I had to unlearn a lot of things. I felt that I had to take care of everything like I did in my previous relationship, but LaNaiza taught me that I don't have to do everything. We are a team. With her, I feel like I am in a true partnership. I have never felt like this before. I remember we went on our first trip to Puerto Rico. The room was in my name and we were checking in. At first, I was going to take care of everything, but then LaNaiza stepped up and handled the check-in—honestly, better than I would have. As I watched her, I thought to myself, "You know what, I like this!"
Individual Self-Care
LaNaiza: We both have busy lives, so I think it is important to carve out some time for hobbies. One of my favorite things to do is salsa dancing. It's a time for me to be social and it's also how I like to unwind. Mahdi and I spend a lot of time together so we try to carve out our alone time when we can.
Mahdi: So LaNaiza is a night owl and I'm an early bird. So I like to get a morning workout [in] at around 6 a.m. It's a good start to my morning and it helps me clear my head. Then when night comes around, I'm already tired but LaNaiza is still working on emails and things. It just works because she knows I'm out for the count anyways.
Shared Values
LaNaiza: I think one shared value is just being honest with each other. I think that should be the foundation in any relationship.
Mahdi: We also talk about our life goals a lot to each other. We keep each other motivated and focused on what the end goal is. We have meetings about it and everything.
For more of LaNaiza and Mahdi, follow them on Instagram @loveatfirstflight_.
Featured image via Love at First Flight

Keep reading...
Show less
While we're still processing the sad news of Lisa Bonet and Jason Momoa's breakup, another beloved celebrity couple has called it quits. Yes, the chocolate goddess herself, Ryan Destiny, and her handsome now-former boyfriend, Keith Powers are no longer together. The surprising news recently hit the internet and fans are having a hard time coping.
Featured image by Andrew Toth/Getty Images for MACRO
Keep reading...
Show less