Ah. Yes. Romance. Romance is an interesting topic to me because, since I tend to be pretty word specific (because of that I know that romantic means things like being fanciful and impractical), I must admit that sometimes, I think this word applies more pressure onto relationships than it should. Does that mean that I think that there isn't an art to wooing and that people deserve to experience it? Of course, not. I just personally believe that it's important to hold true and real romance to a more realistic bar than what we see on the television or movie screen.
So, what do I think that it means to be a romantic individual? Well, in the spirit of avoiding the fanciful and impractical, how about we look at this world from a more sensible—and yet still wonderful—point of view.
1. A Romantic Person Is Thoughtful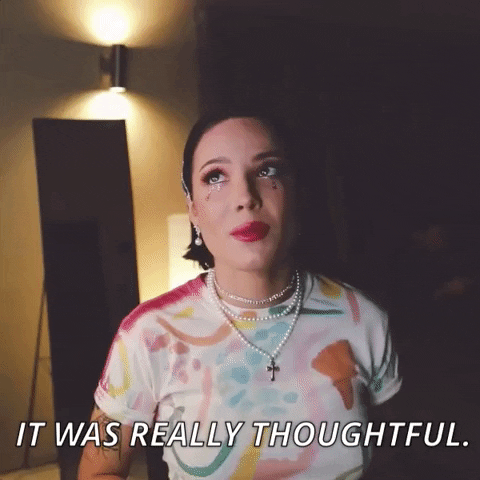 Another word for thoughtful is "considerate" and while that might seem like an odd way to lead off a topic like this, when you really stop to think about it—it's not. When someone is considerate, they use tact in conversations. When someone is considerate, they factor in other people's feelings when it comes to the decisions that they make. When someone is considerate, they respect other people's time, they avoid doing things that will trigger them or make them feel uncomfortable and they have a very kind demeanor. Someone who's considerate is also pretty proactive in their actions.
Matter of fact, one definition of considerate is deliberate. This means, they are intentional in what they do and, when it comes to relationships, a part of the intention is doing what they can to make people feel good. So, while this might seem like a super practical definition of romantic, that doesn't make it any less relevant.
The reason why I thought it was important to lead with this is because a lot of women find themselves getting their feelings all the way hurt because they confuse charming with consideration. A guy can be a complete and total ass and still charm your pants off (literally). A considerate man is going to make choices that factor in more than just the present. He's going to move in a way that shows that he cares about how you'll feel about him in the days, weeks and months to come too.
Sis, spend more than a couple of decades on this planet and you will come to realize just how romantic that kind of guy really and truly is.
2. A Romantic Person Is Attentive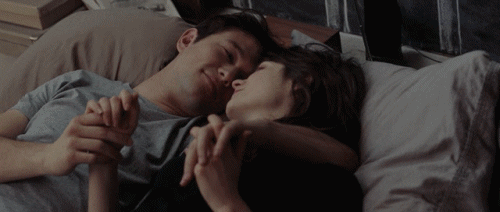 A romantic person? They want to know your love language. Once they do, they don't forget it. They ask when your birthday is and honor it every year. They take note of what some of your favorite things are and then present them to you at the most random of times. When you're having a bad day, they're present. When you're having a good day, they want to celebrate it with you.
Bottom line, when someone is good at being attentive, what they strive to do is make others feel really special, wanted and valued. And yes, that is a cornerstone point of what it means to be a romantic individual. If you've got someone in your life who is affectionate, giving, sentimental and super consistent when it comes to all of these qualities, count yourself blessed. Attentiveness is an art and it's not a ton of folks who have truly mastered it.
3. A Romantic Person Can Move You Without Money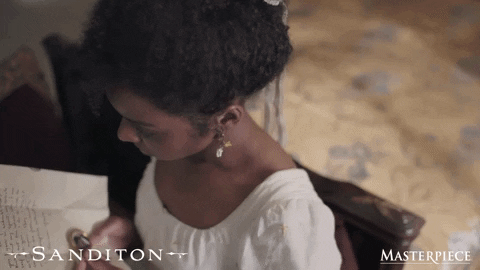 I actually think it's fascinatingly hilarious that one definition of romantic is to be impractical because, when it comes to a lot of people's expectations as it relates to romance, that's exactly what they are. To think that someone is only being exciting, passionate or chivalrous (which are synonyms for romantic) is when they're pulling out their credit card all of the time or purchasing things that shine is a huge fallacy. Honestly, that's kind of a cop out way to be romantic because simply spending a lot of money doesn't really require much creative thinking.
Love letters. Cooked dinners. Personalized playlists. Handmade gifts. Flowers (a bouquet or petals spread everywhere). A drawn bubble bath. Slow dancing in the living room. Kissing in the rain. Taking impromptu walks down memory lane. Sharing a dessert. These are some ways to be romantic without spending a ton of cash.
And I can speak from personal experience that these are oftentimes the kinds of experiences that you end up remembering more anyway. Besides, if you read all of that and thought, "Hmph. Sounds more like being cheap to me," perhaps you need to ponder if you are romantic. Or not.
4. A Romantic Person Is Seductive Without Being Sexual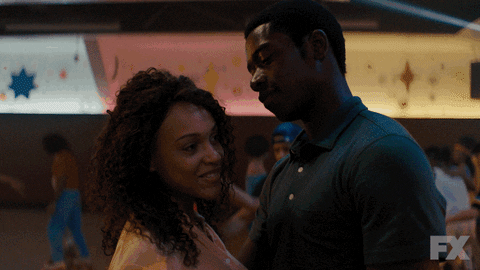 So, here are some synonyms for the word seduce—entice, allure, fascinate, magnetize and captivate. While I think we all know that, for the most part, seduction is ultimately about trying to get someone to engage in sexual activity, a truly romantic person knows that there is a true art that comes with it. For instance, I was recently talking to a male friend of mine who isn't big on kissing or giving oral sex (he'll do both; they're just not on the top of his menu). When I asked him what the "selling points" were for actually sleeping with him, he told me that he does enjoy cooking for women, rubbing their feet and singing to them.
Listen, I've known this guy for a long time now and he's never had a shortage of female company. While I personally would find someone who "tolerates" kissing and head to be a huge turn-off, I get how he's been able to hold so many women's attention—he seduces them. People who are truly romantic, they enjoy their partner. They look for ways, outside of sex, to make them feel beautiful and desired. It's not just because there's some sort of end game in mind. For the true romantic, just knowing that their partner feels desired in their presence? That, is oftentimes, what even turns them on the most.
5. A Romantic Person Tends to Go ALL In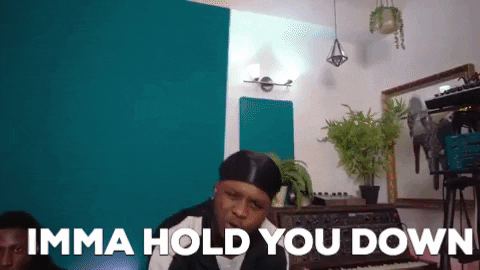 I think that my favorite thing about romantic people is that they don't half step. If they get you flowers, they want to make sure that it's your favorite ones. If your anniversary is coming up, they go out of their way to see that it's absolutely unforgettable. Even if they do something like bake for you for the first time, they take special care to make sure that the presentation is right. My late fiancé? He was super romantic. Even when we were both living on campus, if I was sick, he wouldn't just bring me orange juice and Tylenol; there was breakfast, tulips (some of my favorite flowers) and a card asking to go on a date with him when I felt better too. Or, when I had to leave one of my favorite pets to go to school, he mailed me a toy Simba because that was my cat's name. To him, it wasn't good enough to simply call me and say, "Wow, I'm sorry to hear that." He wanted to do some sort of gesture that made me feel like he truly understood where I was coming from.
On the romance tip, I know a husband who created an entire calendar of planned out dates for his wife. I know a wife who surprised her husband with a staycation that consisted of nothing but his favorite foods and things to do. I know a man who takes his partner on three-course dates (he plans something for the morning, afternoon and evening). I know a woman who created flashcards with words that defined all of the things that she adored about her man. Then she had those words painted into a portrait for him to put up in his home office. None of these things are super over-the-top. At the same time, none of them are mediocre in effort either. When a romantic person wants to convey how they feel, they make sure that the message is clearly sent. Often.
6. A Romantic Person Is a Solid Love Advocate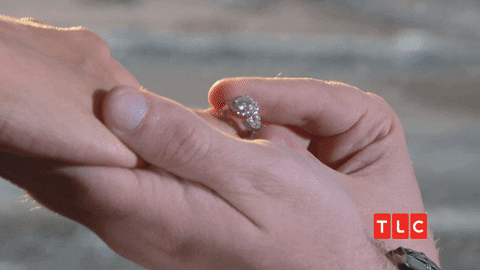 I like the word "advocate" a lot. It's someone who constantly speaks in favor of something (or one). Not only that, they highly recommend whatever they are in favor of to any individual who will listen. And someone who's romantic? They definitely fit this bill. It's like, no matter what is going on, they see love as the solution and remedy. Going further, romantic people tend to be students of love too.
They are the ones who journal their lessons learned from past experiences, along with their goals for the future. They're the ones who have love self-help books in their personal library. They're the ones who listen to relationship podcasts, can recite I Corinthians 13:4-8 (the Love Chapter in the Bible) basically by heart and—here's the real clincher—are extremely careful with the using word.
I believe I've shared before that, for several years now, I've gotten out of saying "love" for everything. I don't want to be in the habit of saying I love my future husband and I love lemonade IZZEs. My man deserves better than being compared to some sparkling drink. Honestly, truly romantic people can share a similar way of thinking because while there are some romantics who border on being love addicts (because they don't have a lot of balance in their approach to being romantic), a truly romantic person has a sense of integrity to them. They want the object of their affection to trust them and believe what they say. And so, while they do want the entire world to experience love, they want the love to be as real and healthy as possible. Romantic people will woo yet love often takes time. Again, if they are approach romance from a healthy perspective.
7. A WARNING: A Romantic Person Sometimes Needs to Be "Brought Back to the Ground"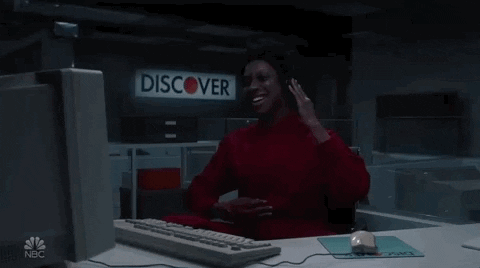 I've shared before that one of my favorite quotes of all time is, "The excess of a virtue is a vice." Aristotle once said that and he's exactly right. So even with as admirable of a trait that being truly romantic is, the thing that romantic individuals have to stay on top of is not falling too quickly, idealizing or—dare I say it—romanticizing things to the point where they overlook facts and common sense. They also need to make sure that their "human trinity" (mind, body, spirit) are in alignment because "following one's heart" isn't the wisest motto to go by. Why? Because your heart is the center of your emotions and if you only go off of those, you can find yourself being all over the place.
That's why, even with all that I just shared with you, romantic people also tend to need accountability. Loved ones who care about them enough to say, "We know you love love, just make sure you're seeing everything from a leveled perspective." Oh, but if the person does, if they know that they can make someone feel like they are walking on cloud nine, even with their feet still on the ground, they can be a real blessing in someone's life.
How romantic are you? How romantic is he? Definitely something to think about. In real life.
Join our xoTribe, an exclusive community dedicated to YOU and your stories and all things xoNecole. Be a part of a growing community of women from all over the world who come together to uplift, inspire, and inform each other on all things related to the glow up.
Featured image by Getty Images
Keep reading...
Show less
A year before my dad died (which was seven years ago), he and I had a series of conversations about my relatives on his side—and his marriage to my mother. Some things I already knew. Some things I was waiting to connect some dots on. Some things flat-out surprised me—and totally disgusted me. I would give some details; however, while I am certainly an open book, I still want to be careful with how much I share about all three points because 1) a lot of people in my family aren't even close to being as candid (or shoot even honest); 2) I'm not writing this in order to "put people on blast"; and 3) interestingly enough, choosing to separate myself from certain family members is what's helped me to be less pissed and more gracious. Gracious about what? How I'm going to address why I don't involve myself with certain family members anymore. On both sides of my DNA.
I know that family estrangement is still a really radical concept to some people. Still, I totally mean it when I say that you oftentimes don't realize just how much you are only further traumatizing yourself and hindering your growth as an individual by still intimately involving yourself with your relatives…only for the simple fact that they are your relatives. After all, you know what they say—all skinfolk ain't kinfolk and chile, when it comes to healing and thriving as an individual, I sometimes believe that no truer words have been spoken.
On the open tip, what I will say is I'm a survivor of almost every type of abuse you can imagine, including neglect. Neglect from many members of my family too. At the same time, I think it's important to state that it wasn't the kind of abuse that happened every day. In fact, the running statement I make in interviews is what my family did well, it was "A level." Problem is, there really wasn't anything between an "A" and an "F". Either what they did was really great or it sucked and was the lowest of the low. BIG TIME. And because I really believe that I am a generational curse breaker, in order to truly break so many of the patterns and cycles, I had to get away from the classic definition of insanity—doing the same thing while expecting a different result. And yes, that included leaving certain relatives behind. Definitely for now. Possibly forever.
That's what we're going to tackle today. Whether you are currently estranged from a relative—or like a close friend of mine, an entire side of your family—or you're contemplating if that's something you should do for your overall ultimate health and well-being, I'm going to share with you, from very personal experience, why that is absolutely nothing to feel shame, guilt or embarrassment about. Now take a deep breath. You ready?
Featured image by MoMo Productions/Getty Images
How We Met is a series where xoNecole talks about love and relationships with real-life couples. We learn how they met, how like turned into love, and how they make their love work.
When the pandemic hit, it really changed the way we connected with one another. While yes, social media has always been around, it has never been relied on as much as it is now. Especially within the last year. Social media became instrumental in building relationships as it continues to be a main source in making new friends, business partners, and, of course love interests. I mean, when it comes to love interests we are all familiar with the swipe left, swipe right, and the DM slide. But it is much more special when social media is actually the motivator for you to fly out and meet the woman of your dreams, who lives almost 1,000 miles away.
A simple scroll and a nice charming smile is what caught Andrea Fernandes' eye to really see what Jibre Hordges was all about. The 25- and 27-year-old were able to connect and after a couple of weeks of text messages and phone calls, the now-couple decided that distance or a pandemic was not going to hold them back. Andrea mentions, "I felt like time flew by when we were together. When we met in-person, we were able to talk for hours and hours."
The couple made it official in June 2020. Since their initial meeting online, Andrea and Jibre have been positive influences in each other's lives. They have been complementing each other's strengths and challenging each other's areas of improvement. They support each other through their own individual journeys of growth and never losing sight of faith. While Andrea and Jibre are still in a long-distance relationship, they are dedicated to spending that quality time together. For these two, they are only one call and a flight away.
In this installment of xoNecole's How We Met, the publicist and actor shares how their love continues to grow by honest communication, speaking each other's love languages, and keeping God as a shared value.
How We Met
Andrea: I was scrolling through Instagram one day and I came across Jibre's page. I saw that one of my friends followed him too. So I sent his photo to my friend and asked, "Who is this man?" (laughs) I will say that if it wasn't for my friend also following him, I probably wouldn't have tried to connect with him. After some time, I decided to reply to one of his IG stories. This is something I have never done to a guy, I honestly don't know. But I liked his teeth, so I decided to give it a shot (laughs).
Jibre: After our mutual friend told Andrea who I was, we started following each other. We followed each other for about two weeks before we even said anything to each other. I lowkey had my eye on her, but it's all about timing. Since she reached out to me when I was already planning to reach out to her, I thought, Say less, let's do it (laughs). When we started following each other, I already noticed that she stayed in New York. But I work for an airline. So I was willing to fly out to see her, no problem. We talked for a couple weeks before we decided to finally meet in-person. We worked with each other's schedules and I flew out to see her.
"When we started following each other, I already noticed that she stayed in New York. But I work for an airline. So I was willing to fly out to see her, no problem. We talked for a couple weeks before we decided to finally meet in-person. We worked with each other's schedules and I flew out to see her."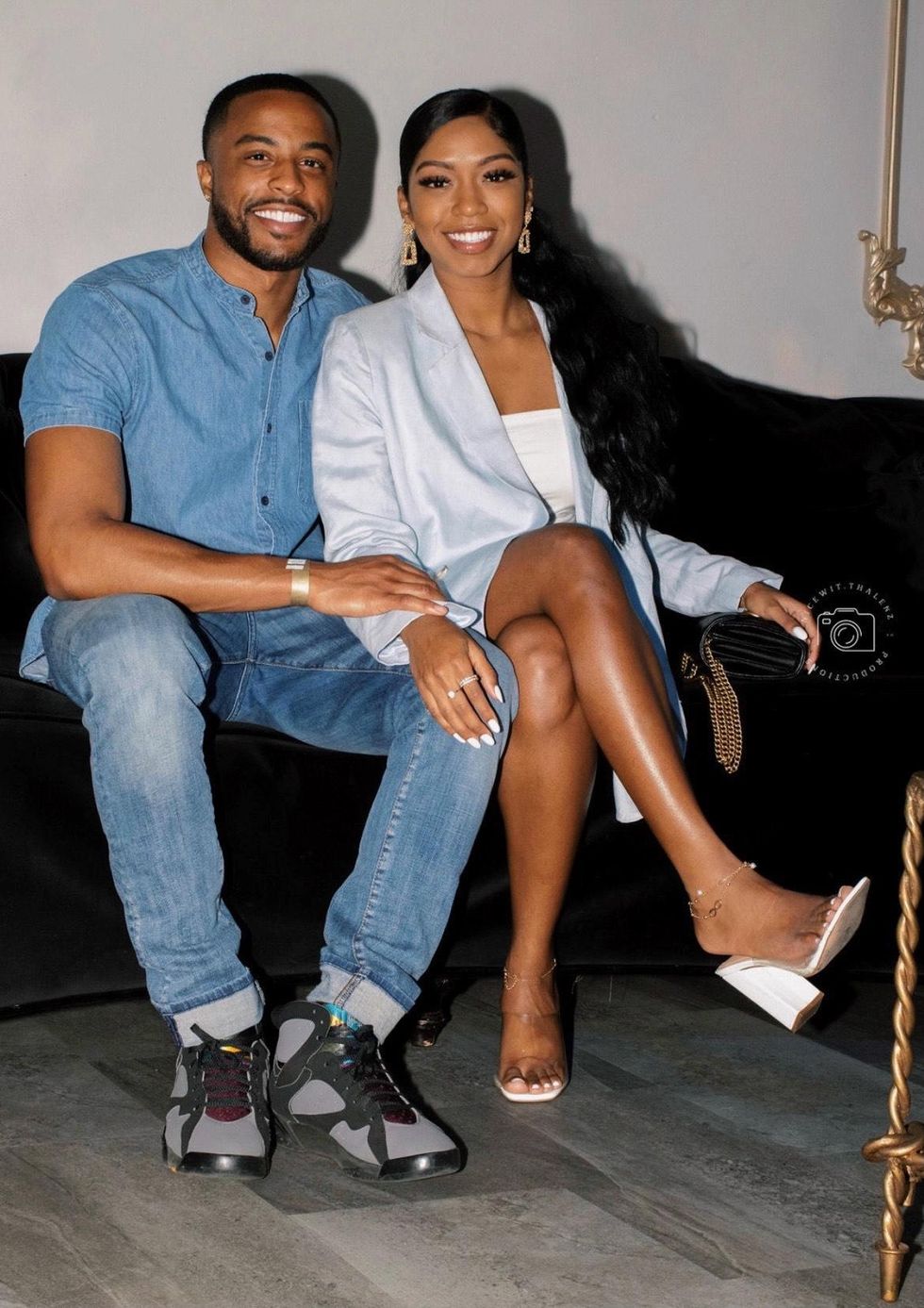 Courtesy of Andrea Fernandes
First Impressions
Jibre: From talking those few weeks, I already knew that I liked her. But when I met her in-person, I immediately thought she was beautiful. We talked to each other for hours and just picked each other's brain. Her brain is definitely a reflection of her beauty.
Andrea: I thought he was very nice. Overall, he exceeded my expectations. I felt like time just flew by when we were together. We actually had dinner reservations that night, but ended up skipping it because we continued to just talk and get to know each other more. The chemistry between us was there from the start.
Courtship
Jibre: So after we met, I flew out a couple of more times to hang out with her. But after the second time we hung out, Andrea was honestly a little skeptical about moving forward with us. Initially, I was down for it. I was thinking about her all the time. I was calling her, texting her, and telling my friends about her. But she was trying to ghost me the whole time (laughs).
Andrea: I know I am in the hot seat now (laughs). But yes, I was definitely second-guessing myself. I felt that I was moving kind of fast with him and it honestly scared me. I was coming into the year where I was focusing on myself and self-love. So even though I did like him, I thought maybe I like him a little too much (laughs). So I tried to distance myself from him. My thinking behind it was, I would rather save myself now before I fall too deep and there's no turning back. But it wasn't until one day I was with my mom and she saw me ignoring his calls. She was the one who told me to answer and I listened (laughs).
Jibre: I didn't know that was how she felt. It really caught me by surprise because I thought things were going well. But thankfully, I was persistent.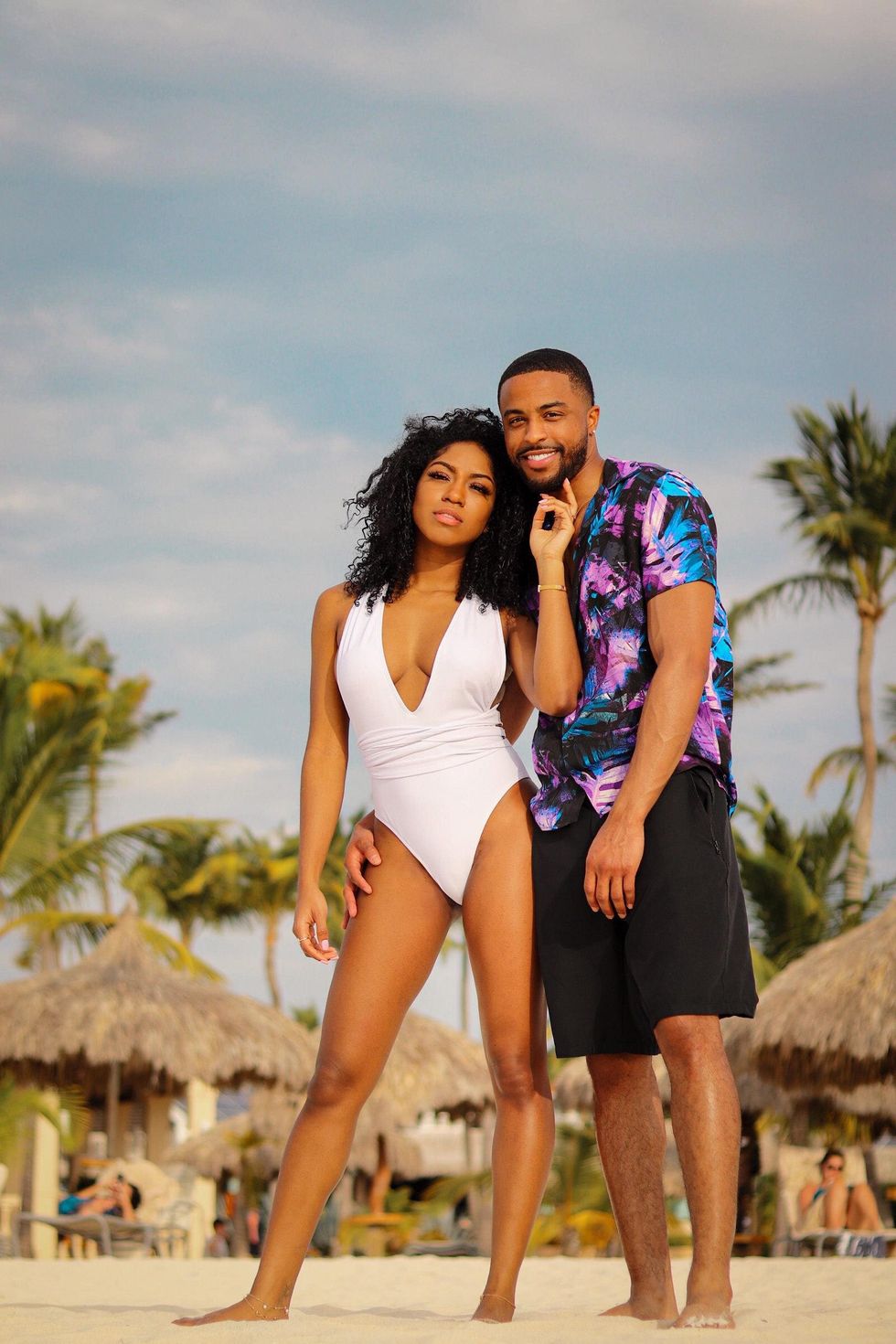 Courtesy of Andrea Fernandes
Making Things Official
Andrea: So a month later, I invited him on a group trip with my friends. That was when I could picture myself being with him. The way he put in the effort to actually make it to the trip meant a lot. It was a little challenging, but he was dedicated to making it happen. My friends also loved him, so that was a plus (smiles).
Jibre: It was around the same time for me too. When we met, she mentioned that she mainly focuses on herself and self-love. So when I started seeing changes where she was including me in her life, it made me feel like she was choosing me to stick around. At first, I was thinking about making things official on Valentine's Day. But even though it didn't happen right then, the weekend with her friends was a huge weekend for the both of us.
The "L" Word
Jibre: We were having a lot of difficulties starting out. For one thing, I am a Gemini and she is a Taurus. And if you know about astrology, Tauruses can be some tough cookies. I was getting that stubborn side of her and we clashed a lot. Some people would agree that when you keep clashing, it's easier to walk away. But as time went on, any time I felt I wanted to walk away, I just couldn't. My heart would keep telling me to stay and make it work. It had been years since I had been in love. So I knew this had to be real love because I didn't want to be with anyone else.
Andrea: We did conflict quite a bit in the beginning. I always told him that we would clash over our differences and our similarities. It was tough. I am usually the person that can walk away from things easily, but I couldn't with him. So I knew it was different. My heart was truly in this and he was honestly everything I ever wanted. There's this song that says, "I would rather have bad times with you than good times with someone else." It's so true with him and I just love him.
"I am usually the person that can walk away from things easily, but I couldn't with him. So I knew it was different. My heart was truly in this and he was honestly everything I ever wanted. There's this song that says, 'I would rather have bad times with you than good times with someone else.' It's so true with him and I just love him."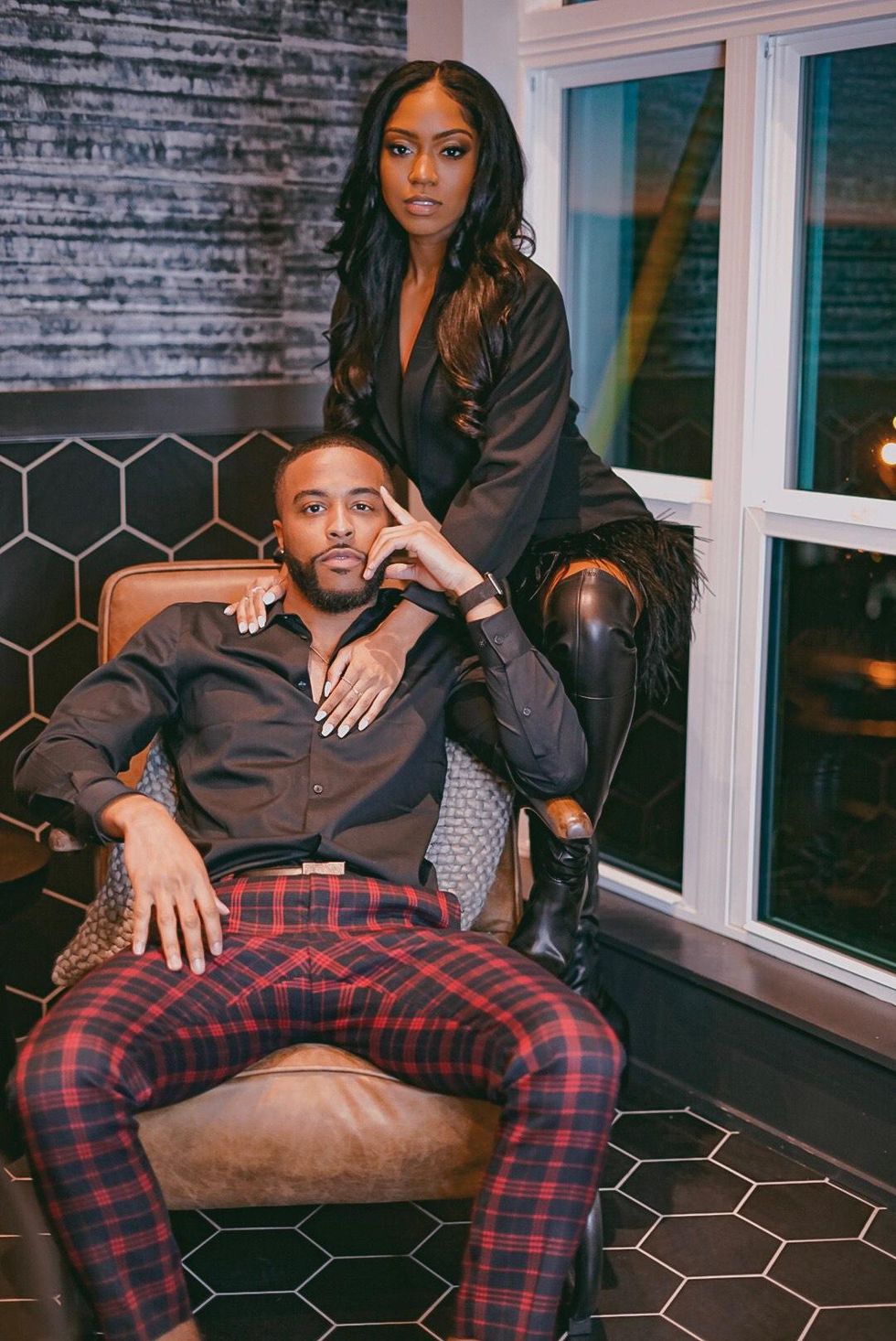 Courtesy of Andrea Fernandes
Favorite Things
Andrea: My favorite thing about him is also the main thing I complain about the most (laughs). Jibre is kind of a neat freak. I jokingly make fun of him all the time for it. But his organization actually pushes me to be more organized in my life. So I don't think he knows how much of a positive influence that has been for me.
Jibre: My favorite thing about Andrea is that she genuinely wants me to be a better person. She is willing to tell me the things that other people won't tell me. Like the things that I don't want to hear, but I need to hear. I can really appreciate that because it just means she wants me to be the best version of myself.
Early Challenges
Andrea: I grew up an only child. So I was always focused on myself, even if I was in a relationship. When Jibre and I got together, I struggled a little with providing what he needed from me. I am a huge advocate for self-love. But I am learning now that I can balance loving myself and prioritizing him as well in my life. Jibre and I worked together on what I could do more of to show that I am still considering him, while I still work towards my personal goals.
Jibre: In conflict, I have noticed that when I get angry or emotional, I tend to just react and not think things through. I have learned that sometimes in a relationship, you have to look at yourself and give yourself grace. You have to know yourself enough to be honest and hold yourself accountable when you may be wrong. We have strengths and weaknesses. So learning what your weaknesses are and then working on them, is a good way that has helped us be better together as a couple.
"We have strengths and weaknesses. So learning what your weaknesses are and then working on them, is a good way that has helped us be better together as a couple."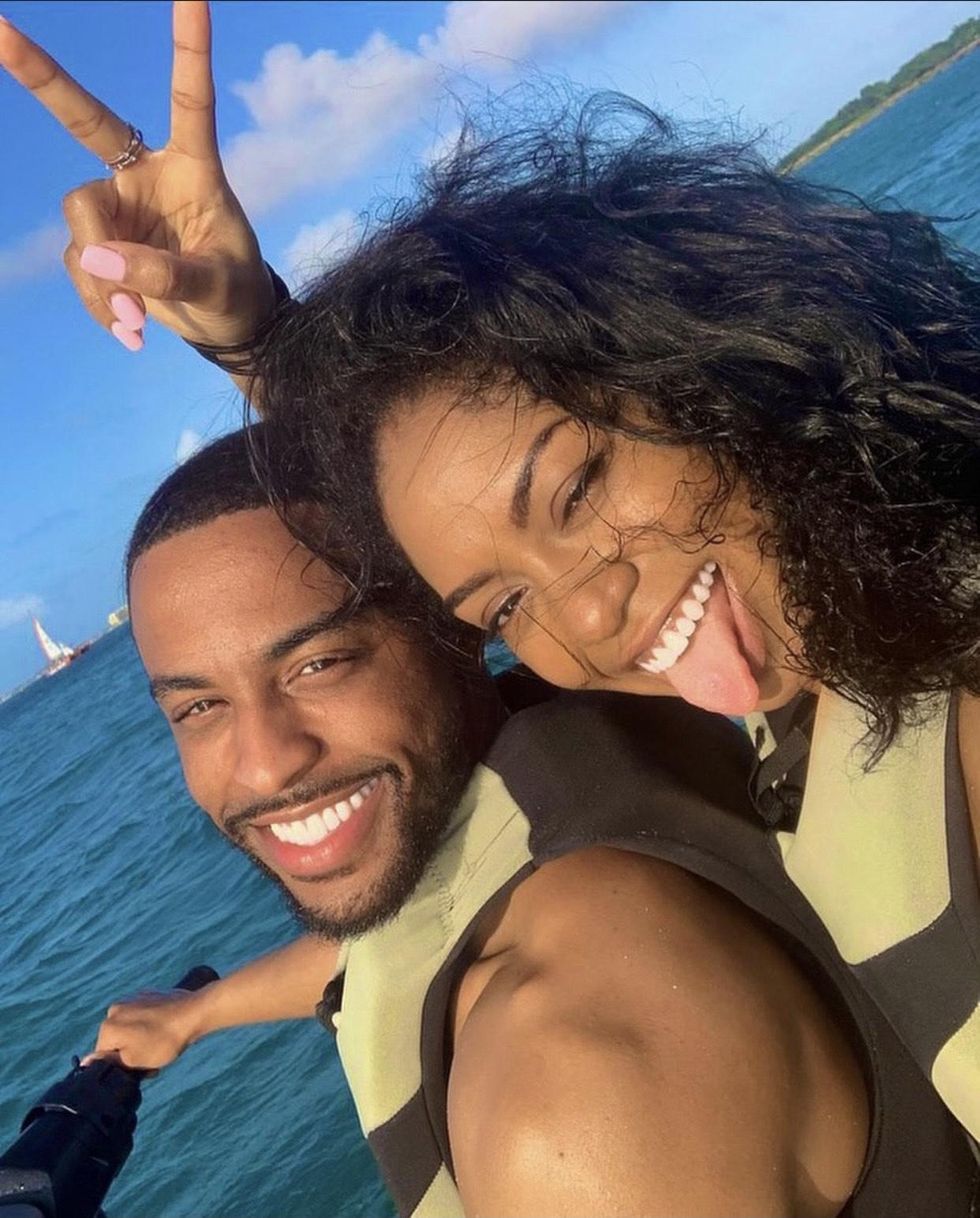 Courtesy of Andrea Fernandes
Love Languages
Andrea: I still tell Jibre that I think he changed my love language. At first, when I took the test, all the areas were even (laughs). So I figured, I guess I need all of them (laughs). But when you truly love someone, you want to be loved in a different way by that person. So when I took the test again, it showed I value physical touch and words of affirmation more than the other areas.
Jibre: My number one is physical touch. Growing up, my mom was very affectionate with me. So that stuck with me as I got older and now I am a very affectionate person. My number two was quality time, but while being with Andrea, it has grown into acts of service. At the end of the day, we make sure we give each other the entire spectrum.
Love Lessons
Jibre: Man, love is so complex. But true love wins every time. Being in a relationship has definitely taught me that you have to be patient with your partner. It's important that we are still learning from each other and with that you have to have patience through each other's growth. God is also the center in everything we do. So keeping him as a foundation in our relationship is very important to us.
Andrea: Keeping our faith is definitely something we share. I think another thing that has been an important lesson is a sense of understanding who your partner is. To really get out of your head sometimes and put yourself in your partner's shoes. Like how something I do may make him feel and vice versa. People can be really set in their own ways. But if you make it a point to understand your partner's point of view on things, it is really essential.
For more of Andrea and Jibre, follow them on Instagram @drea.lisanna, @jibrehordges, and @jibreandrea.
Featured image courtesy of Andrea Fernandes
Back when I was in my 20s, I used to hear women my age (mid-40s) say that if you are fortunate to have one true friend, consider yourself blessed. At the time, I was like "One? Just one?" but, on this side of wisdom, I totally get where they were coming from—now. It's one thing to know a lot of folks or to even enjoy several different people's company. But when you're heartbroken and someone sits with you on the phone throughout the entire night or you lose a job and someone financially sacrifices in order to help you get through the following month of bills—yeah, if you find one person who is willing to have your back in that way, that is who is truly a friend. And that is the ultimate kind of blessing.

A couple of months, I wrote a piece on 10 things that you should expect from friends, in general. What separates your best friend from them is the fact that not only is your BFF loyal, honest and supportive, they also do it better than anyone else that you know.
I don't know about you, but after a lot of blood, sweat, tears (and even a little bit of drama), if someone were to ask me who my best friend was, I wouldn't have to hesitate. I immediately know who's shown up and out in my life. If you can totally relate, take a little time out of today—National Best Friends Day—to let your bestie know just how much you love, respect and appreciate them by doing one (or a few) of the following things.
Have a BFF Movies Night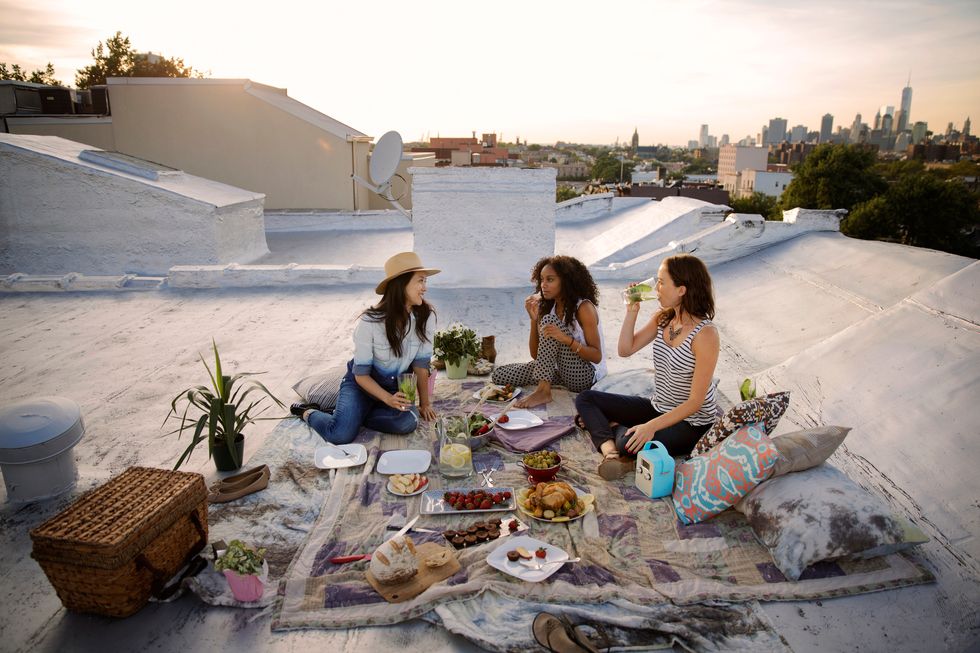 Getty Images
A really popular friendship quote is by author C.S. Lewis—"Friendship is born at that moment when one person says to another, 'What? You too? I thought I was the only one!'" From music to food to movies, chances are, there are things that you and your bestie thoroughly enjoy, even if no one else does. In celebration of some of the things you both love, pick a night to watch some of your favorite flicks together. To make it even better, hit up Postmates to order some of the food you both like to eat too. It's like a sleepover…only, for grown folks.
Make a Photo Album of the Two of You
If you've been besties for a while now, there are probably a ton of pics that you've both accumulated over the years. Why not turn them into prints, print doubles and make a photo album for each of you? One way you can do this is downloading the Walgreens app; that way, you can send your pic files over, they can print them off for you and you can pick them up when they are ready. Another option is to use photo sites and apps like Canvas, Shutterfly, PrintStudio, Free Prints and HP Sprocket (it lets you turn your pics into stickers).
Handwrite Them a Letter
One of my girlfriends has some sort of VIP card at Hallmark. Every time she tells me that, the first thing that comes to my mind is "Hallmark still exists?!" The last time I saw one of those was basically the last time I saw a Borders bookstore (which is kind of sad when I really stop to think about it). The next thing that comes to mind is the reminder that making the time to handwrite notes is still a really sweet thing to do. In fact, Lifehack once published an article stating that we should pen letters more because it's a classy move, it speaks to the importance of the relationship and research proves that they make us, the writer, happy too (among other things).
Why not bring a smile to you and your BFF's face by handwriting her a letter of appreciation? I can't think of one reason why they wouldn't love you to the moon and back for making the time to do it.
Treat Her to a Mani/Pedi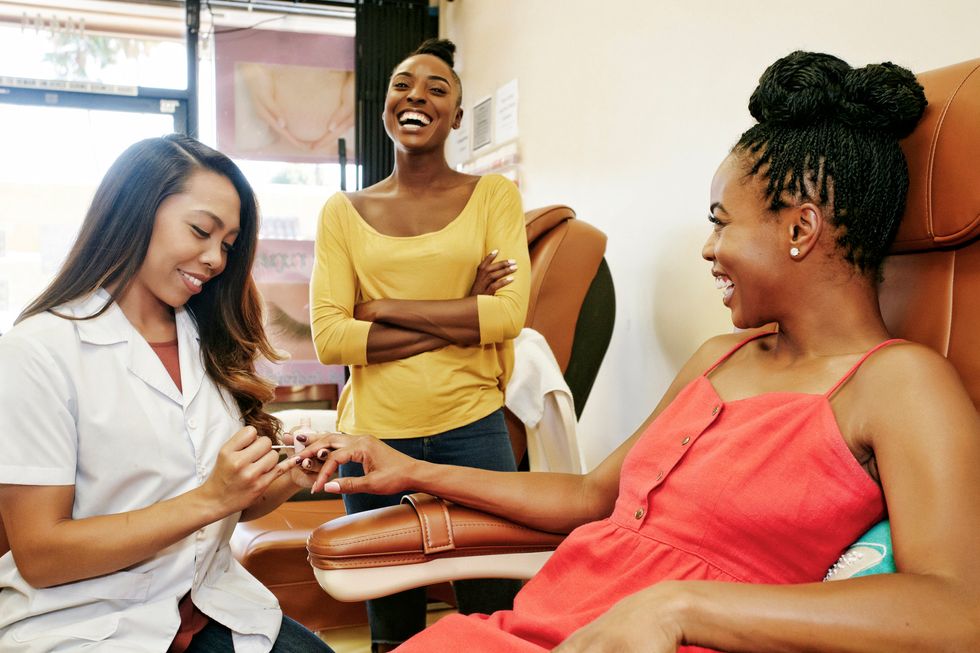 Getty Images
If you want to observe National Best Friends Day by taking your BFF on a date, there's no way you can go wrong by surprising them with a mani/pedi date. If money is tight, a few hacks that can save you money is to ask the salon what mani/pedi deals they have available, removing gel polish at home, bringing your own polish along or, expanding that movie night suggestion I made and doing each other's hands and feet while you're watching Love Jones or Brown Sugar—for the billionth time.
Get Something Customized on Etsy
If you want to get your friend something nice, but you want to avoid anything that says "mall shopping" all over it, do what I do about 7.5 times out of 10—get them something on Etsy. You can customize just about anything you can think of, from T-shirts and body products to jewelry and art.
Case in point—one of my closest friends, emailed me not too long ago to tell me that she would be sending me a Harriet Tubman stamp; that way, while we're waiting for the hater president to get out of office, we can still see Harriet's face on our $20 bill if want to. (Gotta love that Etsy!)
Bring the Friendship Bracelet Back
From what I've read, friendship bracelets have been around, almost since the beginning of time. Indians in Central and South America, along with Asians in China, are who initially made them popular. According to tradition, once you tie this kind of bracelet on to your wrist, you should make a wish and it will come true. This kind of bracelet is also something that's supposed to remain on your wrist until it is too worn to stay on, making it a symbol of all of the love and work you put into your friendship.
Sites like Amazon have a variety of friendship bracelets that you can buy. Or, add an extra special touch by making one for you and your friend instead (one style that looks great at any age is here).
Invent a Specialized Drink (then Certify It)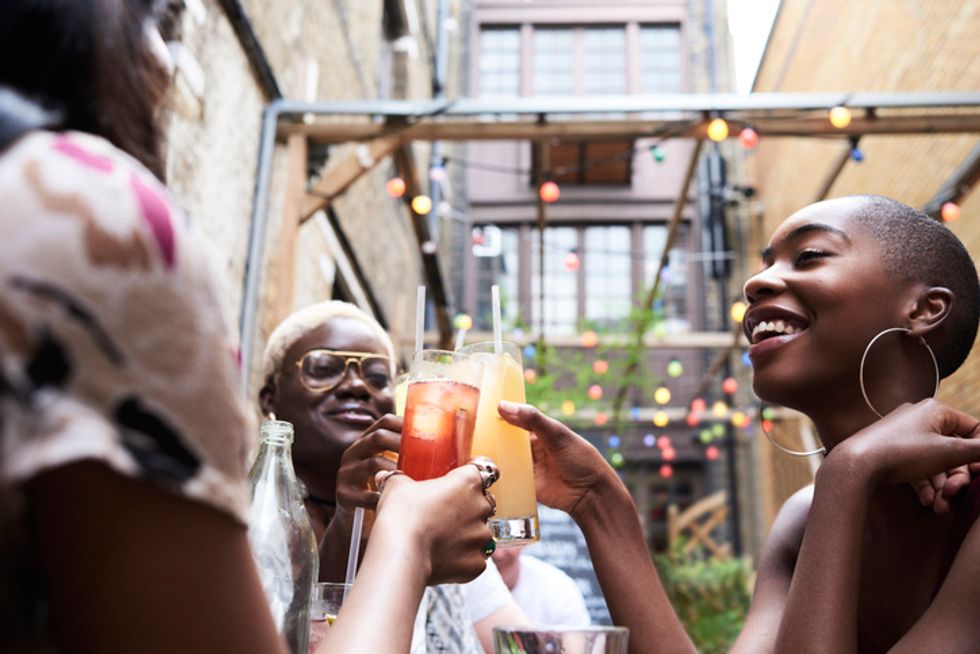 Getty Images
Here's one of the coolest ideas I've heard of in a really long time. You might've attended a wedding before where they couple featured a signature drink. Well, why not invent a drink—cocktail or mocktail—that's either in honor of your friend or your friendship overall? Then, after you do it, make the drink "official" by getting it certified?
If you go to Bartender's website, they've got a way for you to print out the recipe (along with your name) so that you can have the "cocktail right" to your creation. Then you can frame it so that your friend can always remember that there is a drink that is theirs—or y'all's—and no one else's.
Write Their Attributes. Blow It Up and Frame It.
Several years ago, I decided to do something extra-special for a friend of mine. She really wanted to be married at the time, but she kept choosing guys who went totally against the grain of what she claimed she was looking for. We had discussed her dream attributes so much that one day, I put them all down on a piece of paper, in a special font, had it blown up (it was huge) and mounted. The moment that I handed it to her, she was in tears. My motive in making it wasn't so she could have another piece of art to put on her walls; it was so she could remember what she was deserving of, the next time she considered settling.
If you've got someone in your life who personally or professionally settles more than they should or you simply want to personally remind them of how awesome they are, take out a moment to write their attributes, desires or goals down and turn them into a poster. It's one of the best shots to their self-esteem they could get. It's one of the best displays of love that you could offer them as well.
Get Them a Few of Their Favorite Things
My confidant is the ultimate girlie-girl. My godchildren's mom takes Bohemian to an entirely different level (speaking of Bohemian, bless your life and watch this video about the day in the life of Lenny Kravitz when you get a chance). One of my favorite people has Ann Taylor written all over her. And then, there's me—graphic tees, Pumas and silver jewelry. What this all boils down to is none of my friends even remotely have the same taste in…just about anything. But, I kind of like it that way.
A part of what comes with being a good friend is paying attention to a friend's likes/dislikes/tastes. It's not about getting them what we want to have but being in tune with what will put a smile on their face; what they will truly adore. Retaining what that is and then handing them a couple of those items on National Best Friends Day is how you can make it super special as well as memorable for them. It's a great way to be a good friend to your best friend!
Take a Best Friends Trip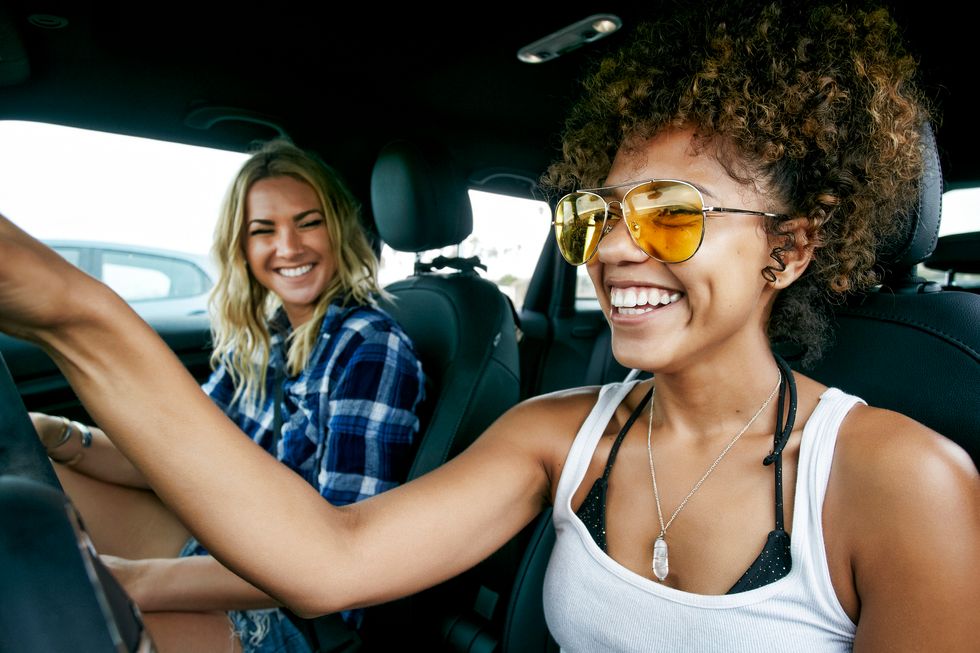 Getty Images
At this stage in my life, I'm pretty much the only single woman out of my circle of close friends. And since most of them are not only married but mothers, a trip generally consists of me going to see them and having play time with children as much as Netflix binge-watching with their parents. But if you and your BFF are not married and/or don't have kids (it's easier to do a trip with your friends when you're married and without children), another thing that you can do is take a trip together.
Now that you know that 6/8 is National Best Friends Day, each and every year, you can both download an electronic vision board so that you can plan for something 12 months from now, or you can take a weekend-long road trip, or the two of you can spend the night in a hotel up the street, just to get a change of scenery. Whatever it is that you come up with, just like a vacation is a great way for couples to reconnect, it's also a cool way for friends to do the same.
(If you need some travel ideas, we've got an entire section devoted to being out-and-about right here.)
Featured image by Getty Images
Originally June 8, 2019
Something that I've been pretty intentional about doing, for the past few years now, is not using the word "love" a lot. For one thing, it's a far more powerful and sacred word than a lot of people give it credit for. Also, when it comes to a long-term commitment with another individual, how is it that they get the same word to describe how I feel about them as the word that I used to describe my affinity for ice cream, oxtails or Pumas? If I see my love for them in a similar light as random things, it can be pretty easy to be just about as dismissive about them too. Make no mistakes about it—words have life. We definitely need to choose the ones that we use wisely.
Something else that is wack to me? Blaming stuff that doesn't work out between flawed human beings on love. Love is beautiful. Love is pure. The Bible says that God is love (I John 4:8 and 16). So, when things go awry, it's not love's fault. It's the two vessels that are trying to learn about how to love who need to take the responsibility for how things are going or how they ultimately turn out.
When it comes to the many myths about love, to me, that is one of them—that love is painful or makes us do "crazy" things. And because I'm so fond of love (especially the more I get to know about it), I want to debunk a few other ones, so that we all can learn to appreciate, value and embrace love. The real kind. Not the one that myths and fables talk about. Ready to unlearn to relearn a lil' bit?
1. The Right One Will Be Perfect for You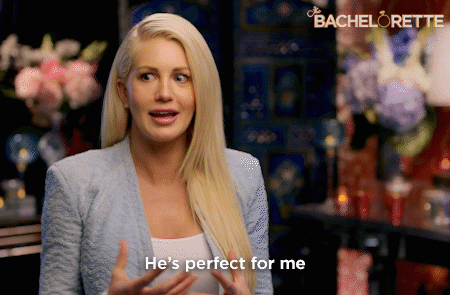 Personally, I think it's kinda hilarious—and by "hilarious", what I mean is ridiculous—that a lot of people use the word "perfect" when it comes to what they look for in an individual or relationship when they aren't that themselves. While the concept, in theory, is cool (I guess), let's revisit what the word actually means. To be perfect is to be "excellent or complete beyond practical or theoretical improvement". No one on this planet will ever be that (anyone who doesn't agree has quite the ego). Besides, you're perfect and someone else is perfect, what do either of you need to be together for? You can't be improved upon…right?
One of the main reasons why a lot of relationships don't work out, isn't because mutual love is missing. It's because one or both of them have some super unrealistic expectations. For one thing, they expect perfection in areas where it's close to impossible for it to transpire. Does that mean that you settle for utter bullshishery? Absolutely not. Yet the goal is to strive to be with someone who complements you and makes you better—who actually challenges you, in many ways, to become your best self. When you can honestly say that your significant other has played a very clear and significant role in your development and that they did so without bringing a lot of drama or trauma into your world, that is when you can say someone is right for you. And right is a whole lot more impactful than perfection.
2. If You're Not Always Happy, It's No Longer Love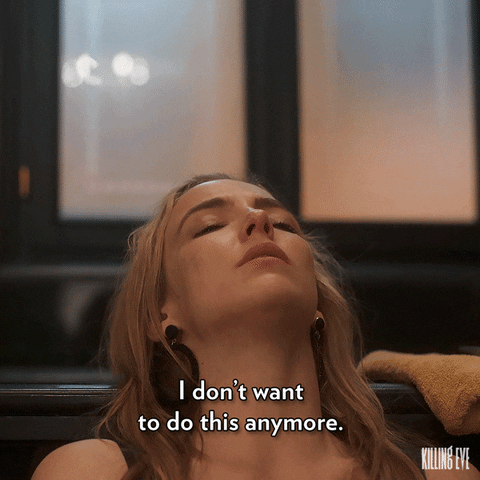 I've said this before and I'll repeat it again—this "god of happiness" that people seem to worship is gonna really cost them in the long run. The fact that so many people will leave all kinds of people, places, things and ideas, ONLY because they no longer make them "happy"? I'm sorry but that's not really how grown folks get down. Matter of fact, this also falls into the "unrealistic expectations category" because when you're happy, you're delighted and pleased and if you expect a flawed human being to make you feel like that all of the time, I've got two points to share.
One, it's no one else's job or responsibility to make you happy and two, in even the best of relationships, there are good days and bad ones. This means that you're absolutely not going to be happy all of the time. With or without someone, no one is happy all of the time.
The word that needs to be the focus is healthy. When a relationship is healthy, it keeps you mentally stable. When a relationship is healthy, it helps you to prosper. When a relationship is healthy, it also makes you stronger, causes you to feel safe and can even bring wholeness into your world. Folks who've got a few years of marriage underneath their belt can vouch for the fact that you can feel all of these ways about a relationship and still not be happy all of the time.
Yet when you get that love is more than a feeling, it's a commitment (more on this in a bit), you make peace with healthy being your bigger priority. Which gives your relationship longevity in the long run.
3. Love Doesn't Require Sacrifice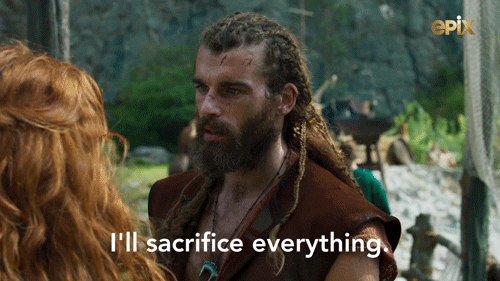 Some of the most selfish people are in relationships—and they absolutely should not be. That said, remember how I stated within this title that I'm debunking love myths today? If you're coming from a spiritual space on any level, then you are probably familiar with the fact that God is love (I John 4:6 and 18). OK, well when it comes to people who think that love means that they shouldn't sacrifice themselves, if you are a bible believer, you know that John 3:16 speaks of God sacrificing his own son for the sake of our salvation. Yep, someone actually surrendered their life for you…out of love. Another Scripture that is similar to this is, "Greater love has no one than this, than to lay down one's life for his friends." (John 15:13—NKJV) Hmph.
A lot of us don't even want to make adjustments in order to make our relationship work, so these kinds of sacrifices seem, not only extreme but ridiculous. Yet here's my overall point—there is not one long-lasting relationship (and most certainly not a marriage) where sacrifice hasn't been required. I don't mean sacrificing your values, standards or self-worth. I mean stepping back and realizing that sometimes you've got to shift in what you're doing now for the sake of the greater goal (which is basically the definition of sacrifice). If you're not down to do that, don't put that on love. As I just shared, love is all about sacrifice. So long as it's the right kind and for the greater overall purpose. Make sense?
4. Love Matters More than Like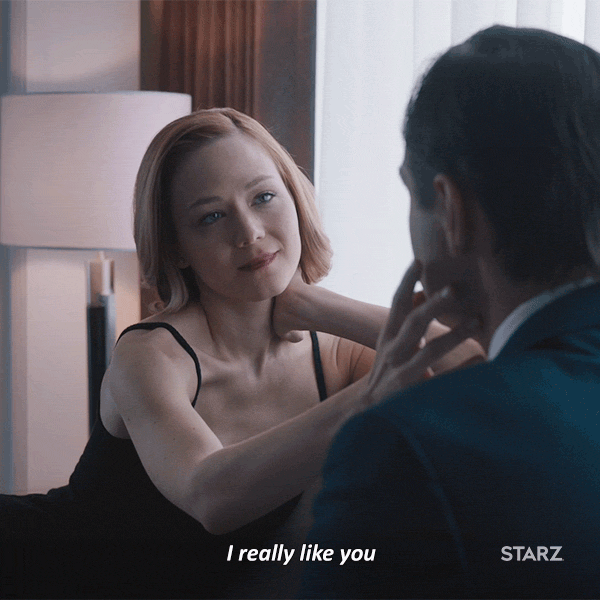 Love is a big deal. I won't deny that. It's such a monumental thing that it needs to serve as the foundation for your relationship. That said though, don't think for one minute that most people stay in their relationship simply because of how "in love" they are. More times than not, it's actually because they really like their partner, even when they are totally pissing them off. This is why I think it is a huge deal that long-term couples see their partner as their best friend. Someone you have things in common with. Someone you can laugh with. Someone you enjoy spending time with. Someone you trust. Someone you know has your back.
There is a particular married couple that I know who, after about a decade in, they both realized that they should've spent more time getting to know one another before saying "I do." They want to honor the vows that they made/promises that they gave and so, while divorce is not an option for them, something that they do is make sure that singles realize just how critical it is to be friends with their future husband or wife. Matter of fact, the wife tells me often that if her man was not her closest friend, she probably would've been outta there years ago. Still, she likes him. A lot. And so, the mistakes that she realizes that she made on the front end, their ever-growing friendship has gotten them through.
Might not sound like a Hallmark card. You know what, though? It's realistic as all get out. If you like who you love, it can keep you loving them. Again, a lot of folks with wedding rings on can certainly vouch for this very fact.
5. If You're Not Jealous, You're Not in Love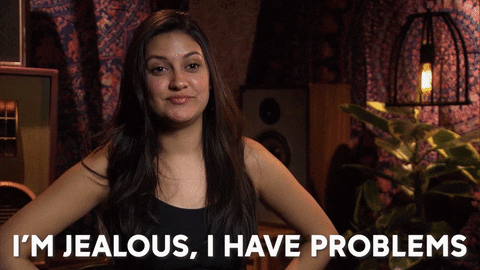 I don't know where so many people got the idea that a sign that someone loves them (and that they're in love) is jealousy. Give me a break. Before getting deeper into this particular point, let's touch on what some indications of a jealous person are, shall we? Jealous people tend to be insecure. Jealous people tend to make a lot of comparisons. Jealous people typically don't respect or accept boundaries. Jealous people always want you to prove yourself. Jealous people want to make everything be about them (in order to fill their own voids). Jealous people are suffocating (because they don't know how to give others any space). Jealous people create drama. What in the world sounds "loving" about that?
So Shellie, are you saying that if I see my man talking to another woman and I feel some sort of way that something is wrong with that? Eh. I think the answer to that question is why does it bother you? If the answers are along the lines of you think that she looks better than you or you don't trust your partner, those aren't healthy things either. One is about self-esteem and the other is about not being in as solid of a foundation in your relationship as you should (same thing goes for him, by the way). Listen, when someone chooses to be with someone else, there should be no reason to be jealous. They made their choice. If that's not good enough for you, then that is indeed problematic and worthy of doing some soul-searching about. Real talk. Chances are, you'll realize that not only is jealousy not rooted in love but what you're going through is due to either some toxicity in the relationship that needs to be dealt with or—a lack of self-love.
6. Love Is a Feeling. Not a Choice.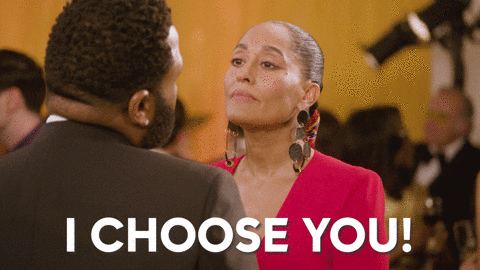 Being led by your feelings. Lawd. You might be surprised how many articles are out in cyberspace that talk about just how unreliable feelings are. My thoughts? I've shared before that a Scripture in the Bible clearly tells us that the heart is deceitful (Jeremiah 17:9-10); so no, I am not big on "following your heart" as a life motto. However, whether you're a bible follower or not, I think something that a professor of cognitive psychology said on the topic is a pretty good way to live your life. He said, "Although there may be some truth to the claim that we cannot trust our feelings, suppressing them comes at a cost."
So, what does all of this boil down to? If you think that real, true and lasting love is built on one's feelings, you are probably never going to be in something that is real, true and lasting. Feelings are fickle. Feelings are all over the place. Feelings change…all of the time.
That's why I'm not big on people ending relationships because they don't "feel" the same for someone anymore. Before making any major moves, it's important to spend some intentional time getting to the root of WHY you don't feel the same. If it's just because your partner's been getting on your nerves lately, you probably get on his too. If it's because you're not sexually attracted anymore, you used to be, so what changed? If the relationship isn't what you expected it to be, get honest with yourself about if the expectations are realistic or not.
See love, it's where the big boys and girls play. And what they know is, whether it's a good day or a not-so-good one, every day that you wake up, you CHOOSE to be in your relationship. Choice is about being rational. Choice is deliberate. Choice is about intention. If you solely relied on your feelings when it comes to making a relationship work, trust me—you would've checked out a long time ago. You know, on one of these days when you didn't feel like hanging around. Feelings can't be trusted. Go with reason, logic, truth and facts. Make your choices from there.
7. Soulmates Are Like the Movies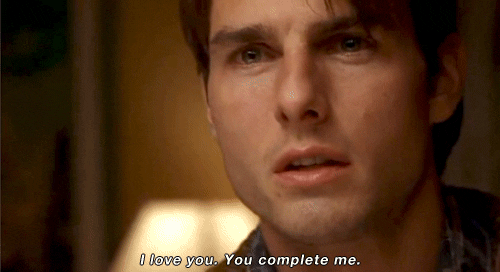 One of my favorite quotes of all time comes from someone who I still haven't been able to find, to this day. Whoever it is once said, "We're all looking for demons who play well with our own." What's so profound to me about that is, a part of what it means is far too often, we tend to resonate with people who validate our weaknesses rather than encourage our strengths. Yeah, that's not good.
And when it comes to romantic connections, this can apply to how people define a soulmate. Thanks—yet no thanks—to Hollywood and Disney, maybe people think a soulmate is someone who is just like them; someone who always makes them feel confident that how they are is how they should be. Yeah, naw. I've spent a lot of time researching and learning about what a soulmate is truly designed to be.
More than anything, a soulmate is someone who serves as a catalyst that brings you to your most authentic self. In many ways, I think that's a lot like being in a refiner's fire. They may cause you to ask yourself questions about whether or not you are fulfilling your purpose. They might "rub you" in such a way that you are able to see character traits that could use some fine tuning or adjusting.
They should make you feel comfortable enough to be completely real with them about who you are and who you need to become—even when it's hard to face certain things about that reality. And all of this will have moments that will not be all warm 'n fuzzy. It can actually be downright challenging. Yet since you can't help but see the growth, it's all worth it. A soulmate will help to nurture your soul. A soulmate brings you to your best self.
And that's where I want to end this. Love? It will always cause you to evolve as a person. It will better you in ways that nothing else ever could. That's not going to be an easy task all of the time. Oh, but it will so, so worth it.
With love being the best thing going out here, of course there are a lot of myths about it. Don't be so caught up in those that you don't allow yourself to be brought to the truth. So that you can experience love as it was meant to be—not what so many lies out here say that it is. Amen? Amen.
Join our xoTribe, an exclusive community dedicated to YOU and your stories and all things xoNecole. Be a part of a growing community of women from all over the world who come together to uplift, inspire, and inform each other on all things related to the glow up.
Featured image by Shutterstock
Keep reading...
Show less
Sometimes, when I'm working with engaged couples who I sense don't know each other as well as what marriage actually requires, I'll encourage them to check out a list of questions that I happened upon, many years ago. No biggie, right? Well, that's until they find out that the list has a whopping 276 questions on it (you can check it out here). It never fails that at least one of the partners will say something along the lines of, "Does it really take all of that?" In a nutshell, yes. I mean, if you're willing to vow to spend the rest of your life with someone, shouldn't you want to know as much about them and how the two of you mesh as much as possible?
I feel similarly when it comes to sex. Although the movies want us to think that it's all well and good to bypass any real communication and just hop into bed with someone because anything less would hinder romance and spontaneity, real life says that sex is serious. It can impact your health. It can affect how you process present and future dealings with other people. Shoot, based on the outcome of each sexual experience, it can totally change your life. No exaggeration.
That's why I'm all about couples holding a bit of an interview session before doing-the-do. Because if someone in your mind is worthy enough to get that close to you, there are some things that you definitely should be clear about. I'm hoping that these 12 questions can help.
1. How Often Do You Get Tested?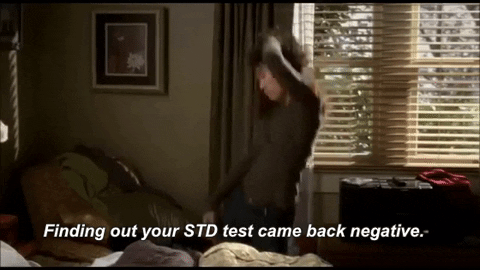 I can't believe that there are still grown ass people in this world who say ridiculous things like, "They don't look like they've got a sexually transmitted disease." What in the world? Listen, years ago, I had chlamydia for a couple of years without even knowing it. A bout of mono and strep throat (yep, at the same time) revealed that it had been lying dormant in my system. Moral to the story—if you are sexually active, you need to be getting tested no less than annually. If you're shy about doing it in a doctor's office, these days, you can also get tested in the comfort, convenience and privacy of your own home. You can usually find them at your local drugstore. If you want a list of some of the best ones that are currently on the market, you can check 'em out here.
And yes, if you are contemplating having sex with someone new, you need to ask them how often they get tested. If they say "every year," ask them if it's been within the past 12 months. On the other hand, if they look at you like you're crazy, share with them what I just shared with you—that they can cop a test at Walgreens or CVS and, if they want to be with you, that is exactly what they should do.
2. Do You Always Use Condoms?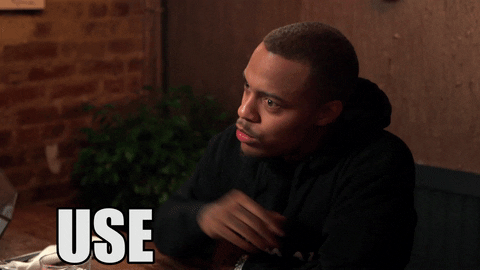 I've got a friend who has herpes. If you think that's uncommon, in the United States, it actually isn't. According to the Centers for Disease Control and Prevention, close to 1 in 5 people between the ages of 14 and 49 have it. I personally know at least six. Anyway, something that they're always trying to figure out is when to introduce their status into the conversation of a prospective partner. Whenever they ask my thoughts, I'm on the tip of, as soon as you see things could head towards something sexual, that would be the time. I then follow up with, "outbreak or not, make sure to always use a condom". Sometimes they comply. Sometimes they don't. SMDH.
Y'all, unless you're in a committed long-term relationship where there is a mutual discussion and understanding that things are exclusive, there really is no reason to not put a condom on. It doesn't matter if you're on some other form of birth control or not because that isn't going to keep STI/STDs at bay.
So yeah, if you're considering having sex with someone, getting their views on condom use is important. It speaks volumes to how responsible they are when it comes to their own health and well-being, along with how accountable they are to their partner(s).
3. How Do You Know When You're Ready?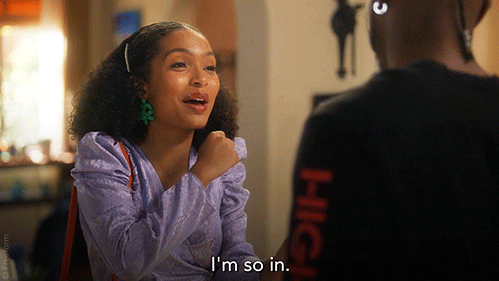 Now that we've gotten some of the clinical stuff out of the way, let's tackle some other areas because, whether folks choose to acknowledge it or not, sex isn't just a physical act; your mind and spirit get involved too (even when it comes to men, no matter how much they think otherwise). That's why I think another important question that needs to be raised is, "So, how do you know when you're ready to have sex with someone for the first time?" Is it raw attraction? Is it chemistry? Is it once they feel like they and someone else see life the same way? Do they have a steadfast "date count" (date one, date five, date 10)?
The reason why this is so relevant is because oftentimes couples experience a breakdown in communication and it's all based on assumptions and expectations as it specifically relates to sex. Getting clarity on how a prospective partner views the timing of sex can help you to understand if you both want the same things, at the same time—which in a relationship, is crucial.
4. Do You Automatically Become Exclusive When You Start Having Sex with Someone New?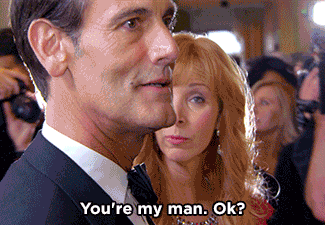 Speaking of "never assuming", lawd. I don't know what makes so many people—in this case, I'm gonna say women—assume that just because they start to have sex with someone, that person is automatically going to stop having sex with other people. Don't let these rom-coms trip you up. The only way you know if someone intends to be exclusive is if you ask them. And yes, this needs to transpire before you give up the goods. No, not so that you can manipulate someone into being only with you by "dangling the carrot" so to speak. It's so that you can be clear on what you're signing up for—physically and emotionally.
Sex is a really intimate act. You have every right to know if you are sharing yourself with someone who is sharing themselves with another person or other people. While the details of what they've got going on is up for grabs, anyone who thinks this question is none of your business honestly doesn't deserve to be up in yours (if you know what I mean).
5. Will You Rate the Importance of Sex from 1-10?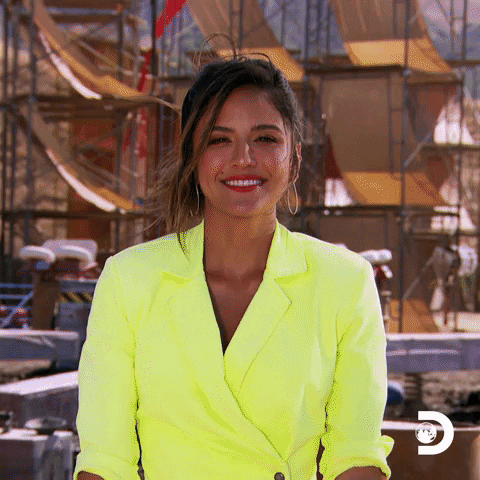 Whenever I'm counseling married couples, something that I discuss with them is how important it is for them to share with their spouse how important sex is to them personally. It's because a huge issue that a lot of long-term couples deal with, isn't the fact that they aren't sexually compatible, it's that their expectation for how often they want to have sex isn't the same.
A one-off, sexually, is one thing. However, if you're planning on having sex with someone for quite a while, it's critical that you ask them to rate how important sex, in a relationship, is to them. Because listen, if you say "4" and they say "9" (or vice versa), I can promise you that there is gonna be some conflict up the road. Better to figure out if you can find some common ground before hopping in the sack. Trust me.
6. Do You See Sex in "Levels"?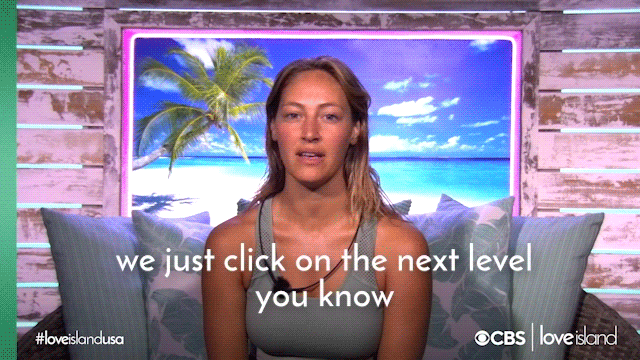 What exactly do I mean by this? Last year, I wrote an article for the platform about how friendships come in levels. Well, something else that does is sex. Some people see sex as being purely recreational. Some people only have sex once some sort of emotional connection has been established. Some people wait for sex until there is a long-term relationship or even marriage. And with those levels, oftentimes comes the amount of vulnerability and sharing that they are willing to do, both in and out of the bedroom. I know several people who go through the mechanics of sex without really revealing much of themselves at all. Meanwhile, some of their partners have ended up feeling devastated because they were going "all in" on their end. Never assume that passionate sex is a solid emotional connection. Getting this kind of understanding comes from verbal communication not sexual activity. Again, just about everything has levels to it. When it comes to what your potential partner's levels are—ASK.
7. What Are Your Sexual Priorities?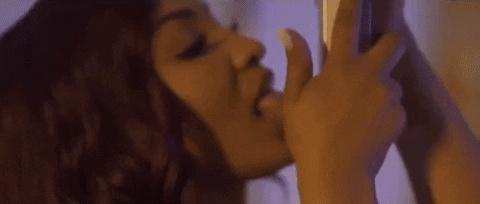 Priority is an interesting word. It speaks to level of importance. It speaks to when something should occur. It speaks to what deserves to receive special attention. Keeping all of this in mind, knowing what someone's sexual priorities—yes, in this context—is really important as well. Is foreplay a big deal to them or not? How do they feel about afterplay? Do they have things on their sex bucket list that they haven't tried (and want to with you)? How open are they to trying new things? How important to them is their partner's pleasure? Learning what someone prioritizes in the sexual realm can give you a whole lot of insight into their approach to sex overall. And listen sis, the less you are blindsided, the better.
8. What Are Your Sexual Boundaries?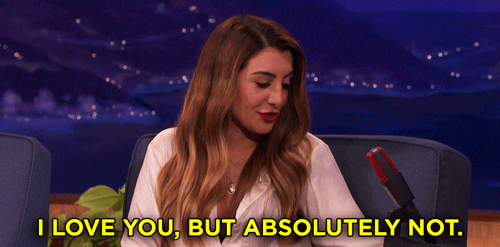 A couple of years ago, I penned an article for the site entitled, "These Are The Deal-Breakers You Shouldn't Hesitate To Have In The Bedroom". The reality is, even though you really can't get more naked (literally) with someone than when it comes to sex, most of us aren't so uninhibited that we have absolutely no boundaries or limits at all. What is your partner willing to do? What are they not willing to do? Do they feel some type of way about having sex in their home or their partner spending the night? What are some sexual pet peeves or irritants that they've got? Are there some things that are open to compromise and if so, what are they? Listen, I don't care how much chemistry you have with someone, never assume that your idea of great sex (more on that in a bit) is the same definition they've got. Again, the only way to know for sure is if you talk it out. Disrespecting somebody's boundaries are a big deal. Bedroom limits are certainly not exempt.
9. How Do You Feel About Oral Sex?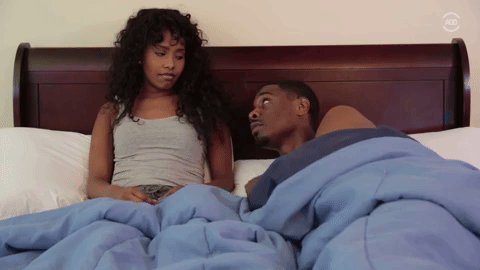 While it personally blows my mind, how many grown men and women can take a pass on oral sex (because usually it's the giving not the receiving that they don't like), that doesn't change the fact that it's the truth. Some people in my own world could do without it and boy has it caused problems in the bedroom for them (married and single people alike). You don't want to find out after you've given on your end (or even once you're just naked) that your partner has no intentions on returning the favor. So, if oral sex is a big deal to you, you need to find out if 1) they are down and 2) if they enjoy doing it or merely tolerate it as a means to an end. Hmph. Let me tell it, the folks who are down to receive and not give are revealing more than just their views on oral sex; they're low-key telling you if they're a selfish lover or not because if they want what they aren't willing to give…isn't that the textbook definition of what selfishness is?
10. Does Sex Change the Dynamic of the Relationship for You?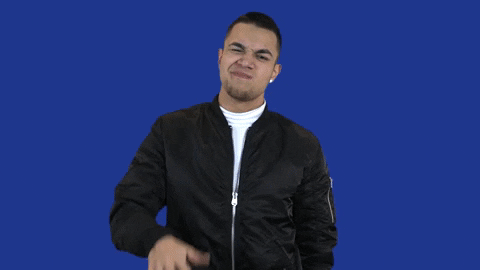 I'm the kind of person who believes that sex changes everyone to some extent. I mean, the oxytocin (the natural hormone that comes from kissing, cuddling and having sex that bonds you to the person you are doing those things with) is enough of a reason to support this stance. Still, some folks definitely end up getting way more attached than others. Plus, not everyone sees sex from the same perspective. I know people who immediately think they are in love after their first time with someone. I also know people who can chalk sex up to being something cool to do, so they don't find themselves super emotionally invested at all. That's because, even if science says that their bodies are connecting with someone, if they mentally and emotionally choose to check/tap out, that can still hinder anything serious from developing.
So yeah, you definitely need to find out if the person you're thinking about having sex with only wants to have sex or if they see that as a sign of taking the dynamic to another level. Again, far too many people create movies in their mind of what they think sex should be and do for them. Then when they get disappointed, they blame the other person. Sex doesn't translate for everyone the same way. The only way you'll know how it affects them relationally is by openly and genuinely talking with them about it.
11. Have You Ever "Faked It"? If So, Why?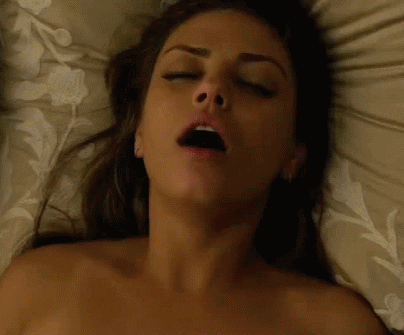 Wanna know how egotistical someone is when it comes to sex? Ask them if they know that someone they've had sex with has faked an orgasm before. I don't care if it's a man or a woman, if they come at you with "Oh, I KNOW that hasn't happened"…EGO. The reality is that 75-80 percent of women haven't had a vaginal orgasm before and 1 in 4 guys have admitted that they've faked climaxing. For us, an orgasm comes with contractions (which means our partner should be able to feel some pulsating going on if they are inside of our vagina). For guys, it needs to go on record that a man hasn't automatically had an orgasm just because he ejaculated (men can have an orgasm without ejaculating too). That's why, all of that yelling and wall-climbing aren't a dead orgasm giveaway. Sometimes it's literally just an act.
The reasons why people choose to fake it are vast. Some want to hurry up and get sex over with. Some feel self-conscious about not having one and they don't want their partner to know. Some are unhappy in bed and yet want their partner to be pleased. The bottom line here is faking it is never "just faking it"; there's a story behind it and whatever that account is, it can reveal a lot about a person. For this reason, asking a prospective partner if they have faked it and, if so, why they thought that was the "right" thing to do.
12. How Do You Define "Great Sex"?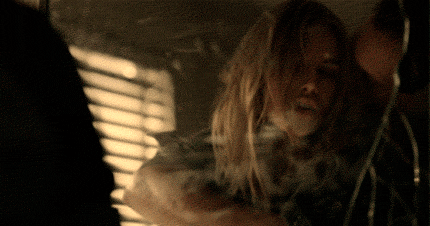 When you get a chance, check out "What GROWN Women Consider Great Sex To Be". I wrote it with the objective of expanding the concept of what "great sex" is for mature individuals. And for that reason, I'm gonna close out here. Like most things in life, defining "great" is highly subjective, especially when it comes to sexual activity. Some people think that someone who is down for whatever is great. Some feel like those with a super high libido are great. Others think that sex within the confines of a serious relationship make for great sex. While yes, some things you won't discover on the "great scale" until the act actually transpires, having some sort of insight into what makes someone walk away from a sexual experience with a huge smile on their face can happen before everyone's clothes come off—and it should.
Whew. There you have it. Listen, no one is saying that this has to be an interrogation. Just over a couple of glasses of wine, express that you'd like to learn a few things in the sex department. If he has a mature approach to sex—and you—he'll be open to the discussion. And whether you ultimately decide to move forward or not, you'll have a lot more peace of mind. Guaranteed.
Join our xoTribe, an exclusive community dedicated to YOU and your stories and all things xoNecole. Be a part of a growing community of women from all over the world who come together to uplift, inspire, and inform each other on all things related to the glow up.
Featured image by Giphy
Keep reading...
Show less