Aley Arion
Aley Arion is a writer and digital storyteller from the South, currently living in sunny Los Angeles. Her site, yagirlaley.com, serves as a digital diary to document personal essays, cultural commentary, and her insights into the Black Millennial experience. Follow her at @yagirlaley on all platforms!
It's almost as if most of the traditional sugary sodas that we grew up loving were swapped out for most health-conscious alternatives. If you walk into any grocery store and find yourself in the soft drink aisle, what you'll discover is a new, fast-growing selection of gut-friendly drinks that are improving our digestive health, one sip at a time.
Probiotics are live microorganisms, often referred to as "good" bacteria, that help maintain a balanced and healthy microbial environment in our digestive system. With probiotic beverages that contain live beneficial bacteria, these drinks deliver probiotics to the digestive system in a convenient and enjoyable way.
Although it may seem as if probiotic sodas have had an instant surge in popularity, these low-sugar, tummy-soothing beverages have earned their position by tasting good and being good for you. From their support in maintaining good bacteria in the gut to keeping your immune system balanced and in check, there's truly nothing like sipping your way to better gut health.
From fermented seltzers to probiotic pops, we've got the best bubbly, gut-focused sodas for you to try.
Featured image by Stefania Pelfini, La Waziya Photography/Getty Images
If there's one part of the face that seems to be the most vexing to correct, it's the under eyes.
This delicate area has a way of being tipped off by our irregular sleep patterns, stress, and the straining that comes from our computers and phone screens. From puffiness to dark circles, it can be irksome to find the right products to soothe our under-eye concerns. Thankfully, there's one solution that delivers a brighter and more awakened look over time, and that's under-eye masks and eye patches.
Eye patches are giving our under-eye bags an eviction notice because they can't hang our glowing faces rent-free. The beauty of these patches is that they are designed to bring your eyes targeted results through concentrated doses of active ingredients directly to the skin under the eyes. Typically made of thin, gel-like material and infused with ingredients like niacinamide, hyaluronic acid, caffeine, and even green teas, these small but mighty patches depuff your puffiness, brighten your dark circles, or tighten fine lines.
While every under-eye differs in its needs, every eye can benefit from an under-eye mask or patch that suits its concerns. And to help, we've put together the best under-eye patches to hydrate, soothe, and brighten your eyes.
Featured image by blackCAT/Getty Images
Have you ever had one of those days (or weeks) when you just wanted to lay in bed, turn off your brain, turn on your favorite TV show, and do absolutely nothing? Besides the occasional run to the bathroom or to get up and replenish your snack rotation, your bed is the only place you want to be for hours on end. You might find yourself mindlessly scrolling between social media and then dozing off for a couple of hours, only to wake up and do it all again — but is there really any shame in that?
Our beds have a way of providing us with a sense of peace, protection, and rest away from the demands of our everyday life, and a new TikTok trend is highlighting the benefits of this counter-culture, yet pleasurable form of rest.
Bed rotting, a TikTok trend that has garnered over 204.1M views, is essentially taking long periods for hyper-focused rest and downtime. It's the act of doing absolutely nothing at all except for being in your bed for an extended period of time, with limited mobility, productivity, or activity.
This "anti-productivity" take on self-care does have its benefits, as one sleep scientist, Vanessa Hill, claims in a TikTok video that as you "waste away underneath your blanket… nothingness is your best friend."
@braincraft

In defence of #inbedrotting because it's perfect 🛌💙 #lifehack #bedrot #bedrotting #bed #bedroomtok #sleepscientist #fyp
Since resting has, for a long time, been associated with "laziness' and the guilt that comes with that, bed rotting now offers the tired and restless a reason to recharge and recoup without feeling guilty for it.
The need for passive activities like bed rotting also points to the perpetual burnout that many millennials and Gen Zers are experiencing from the demands of work, family, school, and sustaining their livelihood despite the stress that it collectively produces. With so much pressure to be productive, even while we're resting, these moments of self-care can be the reset button you need to feel reinvigorated enough to take on life's responsibilities.
But just like with every wellness trend, it's important to ask yourself why you're bed rotting.
@drjessigold

I learned about folks #coping by being #inbedrotting …here are some thoughts #mentalhealth #burnout #sleep #stress
When we're anxious or stressed out about the pressure of our everyday lives, we can turn to sleep as a means to avoid the problem in hopes that it will go away. Because of this, Jessi Gold, MD, MS, assistant professor of psychiatry at Washington University School of Medicine in St. Louis, shares in one TikTok that the lines between healthy bed rotting and depression can be blurred. "Are you sleeping because you don't want to be awake because of stress and anxiety, or the things you have to do, or are you sleeping because you actually need it," she states in the video.
Because bed rotting and depressive episodes can present themselves in similar ways, like oversleeping and fatigue, it's advised to monitor your bed rotting to ensure that it doesn't extend beyond a day or two, as any longer can be a sign of depression, and to seek professional support.
While there is no "perfect" or "right" way to give your body and mind the TLC and self-care that it may need, there are ways to make your bed rotting more restorative beyond media intake and sleep — unless you enjoy that, of course.
For instance, while in bed, take some time to get cozy with a book that doesn't focus on self-help or "shadow work." Get lost in the pages of a dramatic romance or even a coloring book where you can use your mind without actually using it. Or maybe even turn on some lo-fi or ambient music to meditate in bed for 45 minutes to an hour, where you're truly unplugging with breathwork. Or, if you simply want to be on TikTok for a few hours, put a timer on so that you have a stop and start time that allows you to scroll in moderation.
Again, there's nothing wrong with bed rotting if that's the kind of rest you're in need of. As we undo the society's programming that tells us that rest is a reward for how productive we've been, remember that rest isn't something you have to earn; it's something you do because your body needs and deserves it.
Let's make things inbox official! Sign up for the xoNecole newsletter for daily love, wellness, career, and exclusive content delivered straight to your inbox.
Featured image by Goodboy Picture Company/Getty Images
Magic products. Secret serums. Glass skin in a bottle. We've all heard the claims of skincare brands that promise to solve all of our skin's needs with just one product added to our rotation. And while it's easy to veer into "product junkie" territory when trying to find the right creams or serums to correct your skin's needs, over time, it can become frustrating when you still don't see results.
But if there's one skincare ingredient that can deliver an all-in-one solution to most skincare concerns, it's retinol.
What Is Retinol?
As the darling of the skincare space, retinol is a vitamin-A derivative that is used to reduce the appearance of fine lines and wrinkles, improve skin texture, increase collagen production, and enhance cell turnover, leading to smoother and more youthful-looking skin.
How Does Retinol Work? 
Retinol, which is commonly found in creams, serums, and other skincare formulations, works in several ways that benefit the skin. It promotes cellular turnover by encouraging the removal of old skin cells and the production of new, healthier ones, improving skin texture and reducing fine lines. Additionally, retinol stimulates collagen production, which combats wrinkled skin and helps to unclog pores, making it an effective ingredient to use against acne and enlarged pores.
Because the body can not produce vitamin A on its own, it needs to be provided through dietary intake and topical application to the skin via skincare products.
How To Start Using Retinol
Because retinol is an active skincare ingredient, it's important to start adding it into your skincare routine gradually and taking note of your skin's sensitivity and how your skin responds to it. If you're new to retinol, it's advised to begin with a lower concentration (at least 0.25% retinol) and allow your skin to acclimate by starting once a week or every other night.
As your skin becomes more accustomed to retinol over time, you can then gradually increase the frequency. After a few weeks, you may be able to use it every night, but some people may find that using it every other night or a few times a week is sufficient.
Always listen to your skin and pay close attention to how your skin reacts to the usage of retinol. Experiencing dryness, redness, flaking, or irritation while using retinol is normal, but it could be a sign that you may be using retinol too often or at too high a concentration. While it can be frustrating to go through the trial-and-error phase of using retinol, adjusting the frequency of use or switching to a milder formulation can yield the best results while minimizing potential side effects.
And, of course, always use sunscreen.
To get you started on your retinol journey, here are some of the best beginner-friendly retinol serums and creams to try out for yourself: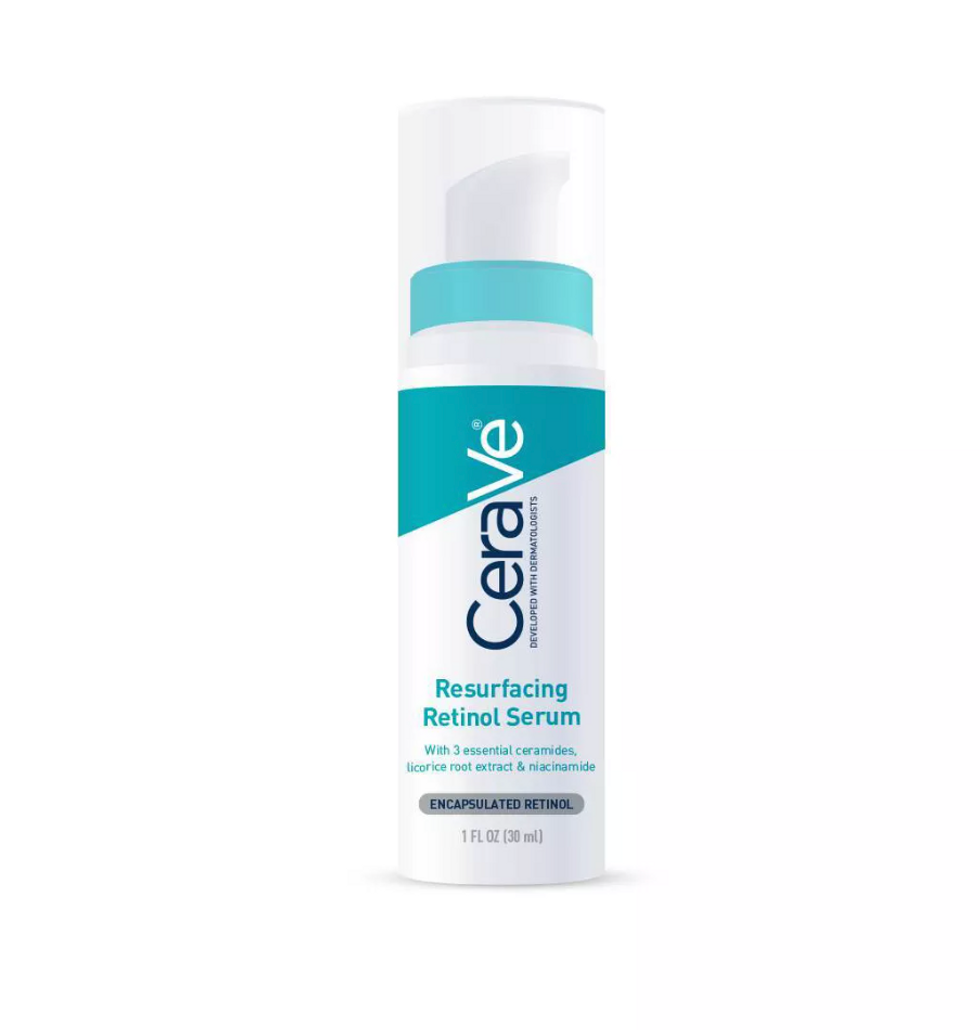 CeraVe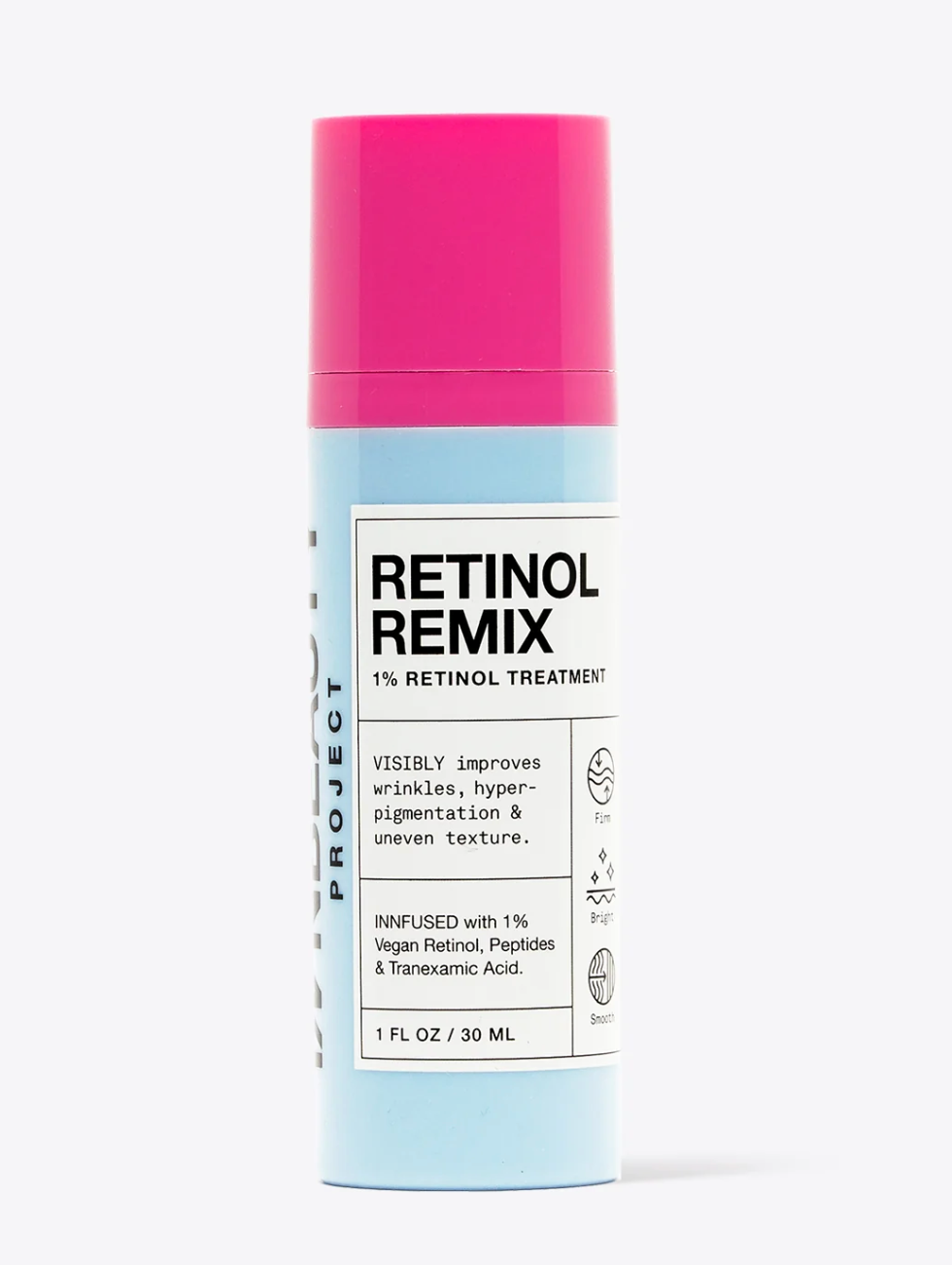 INNBEAUTY PROJECT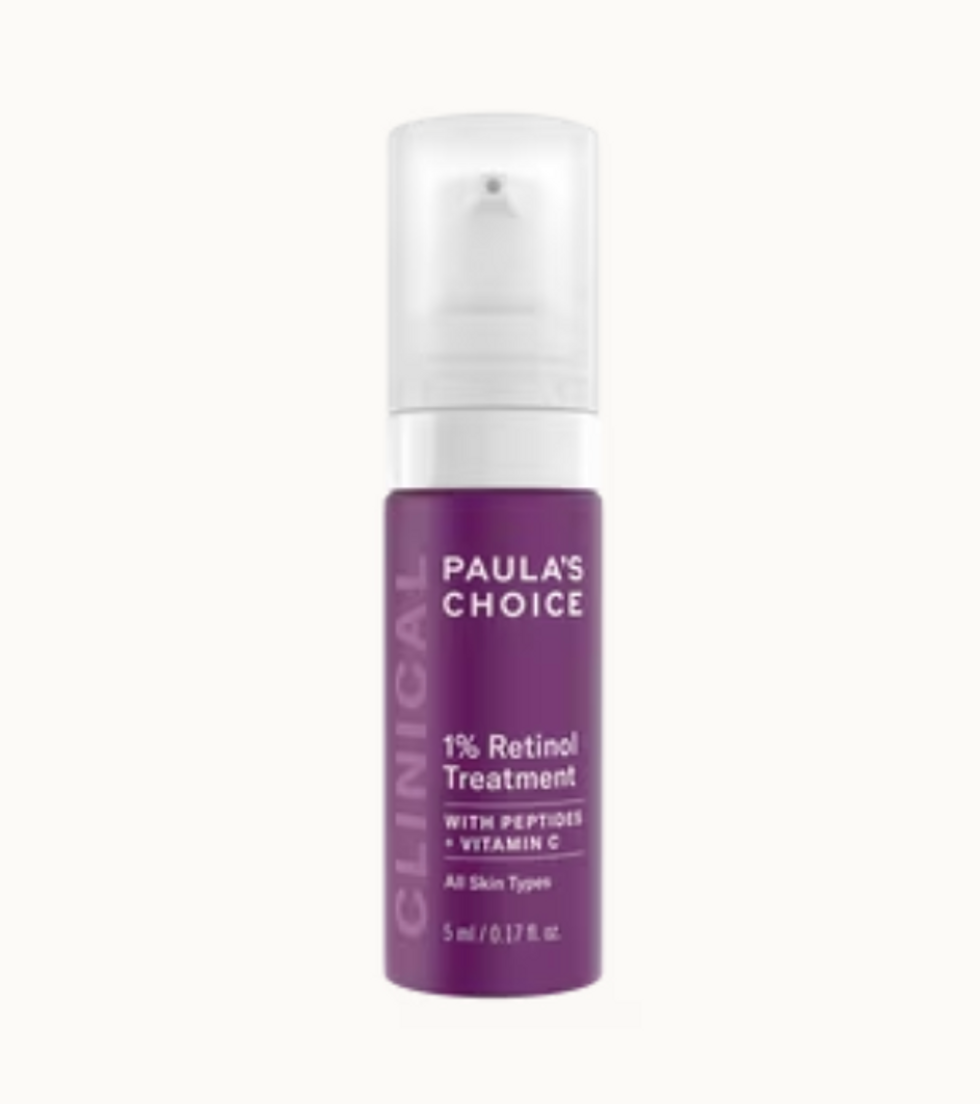 Paula's Choice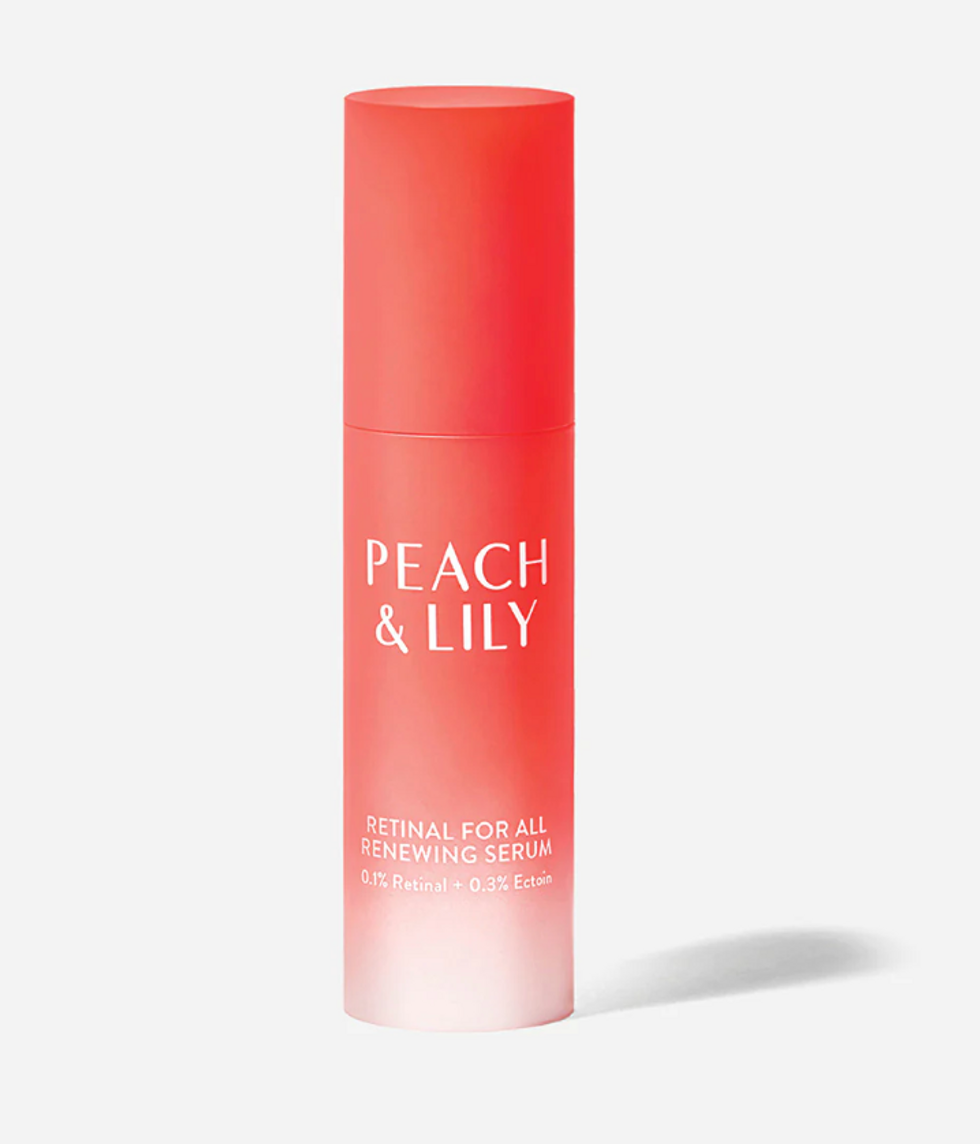 Peach & Lily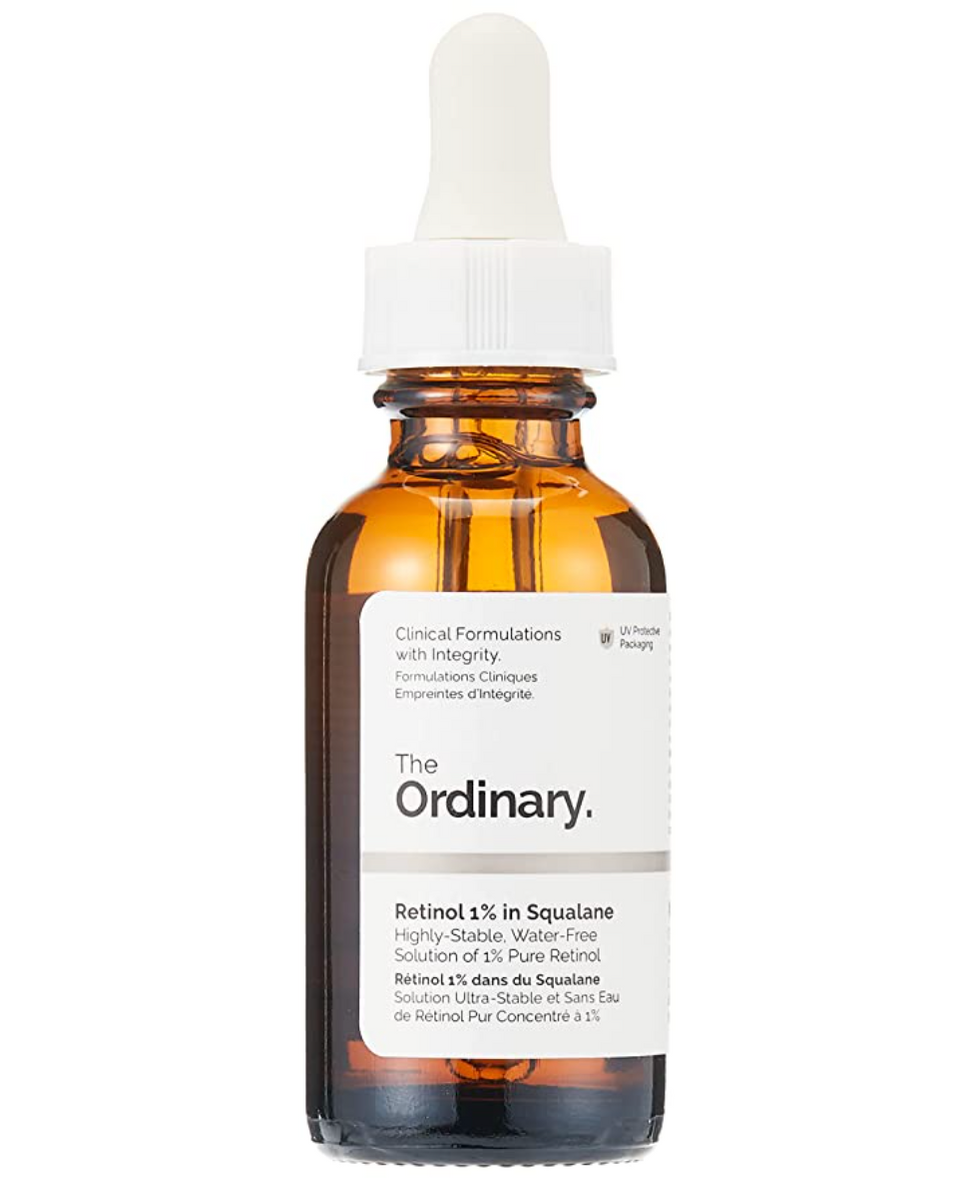 The Ordinary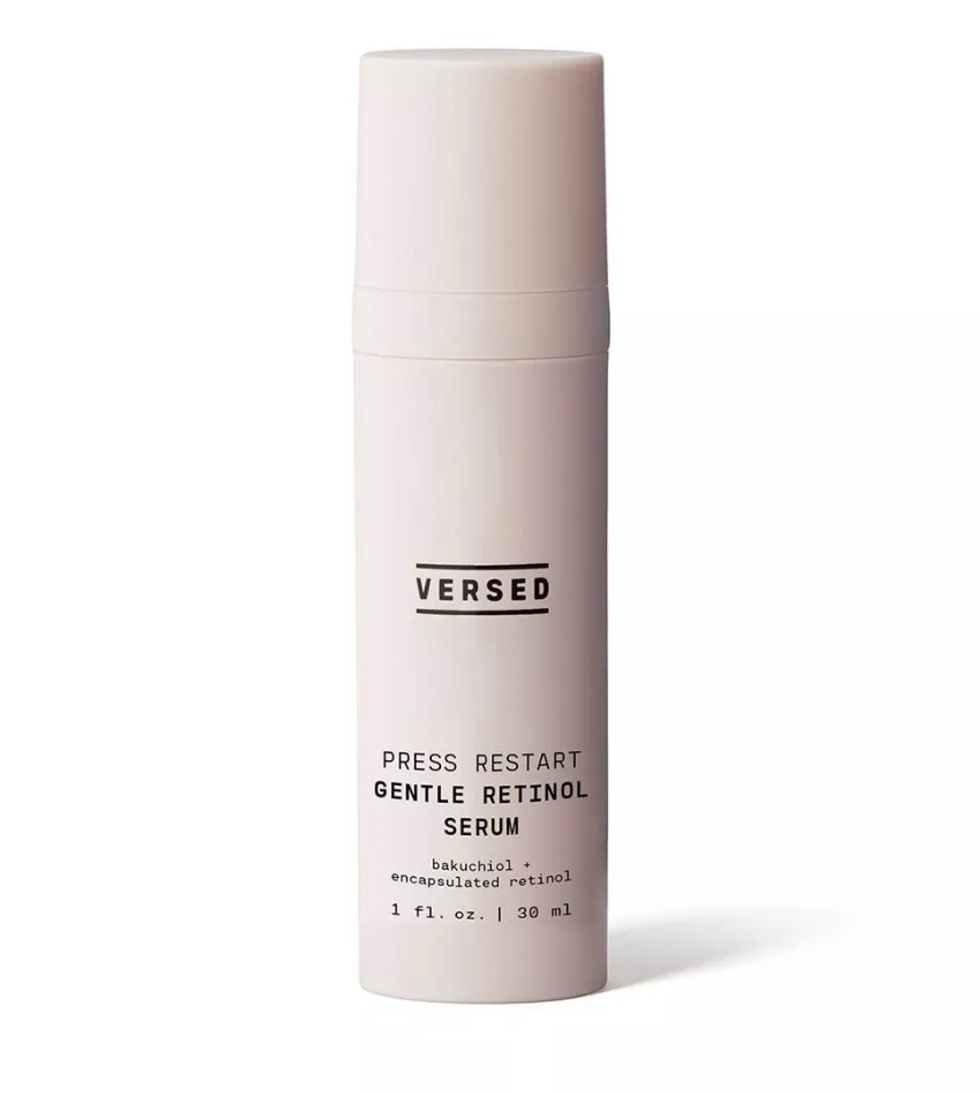 Versed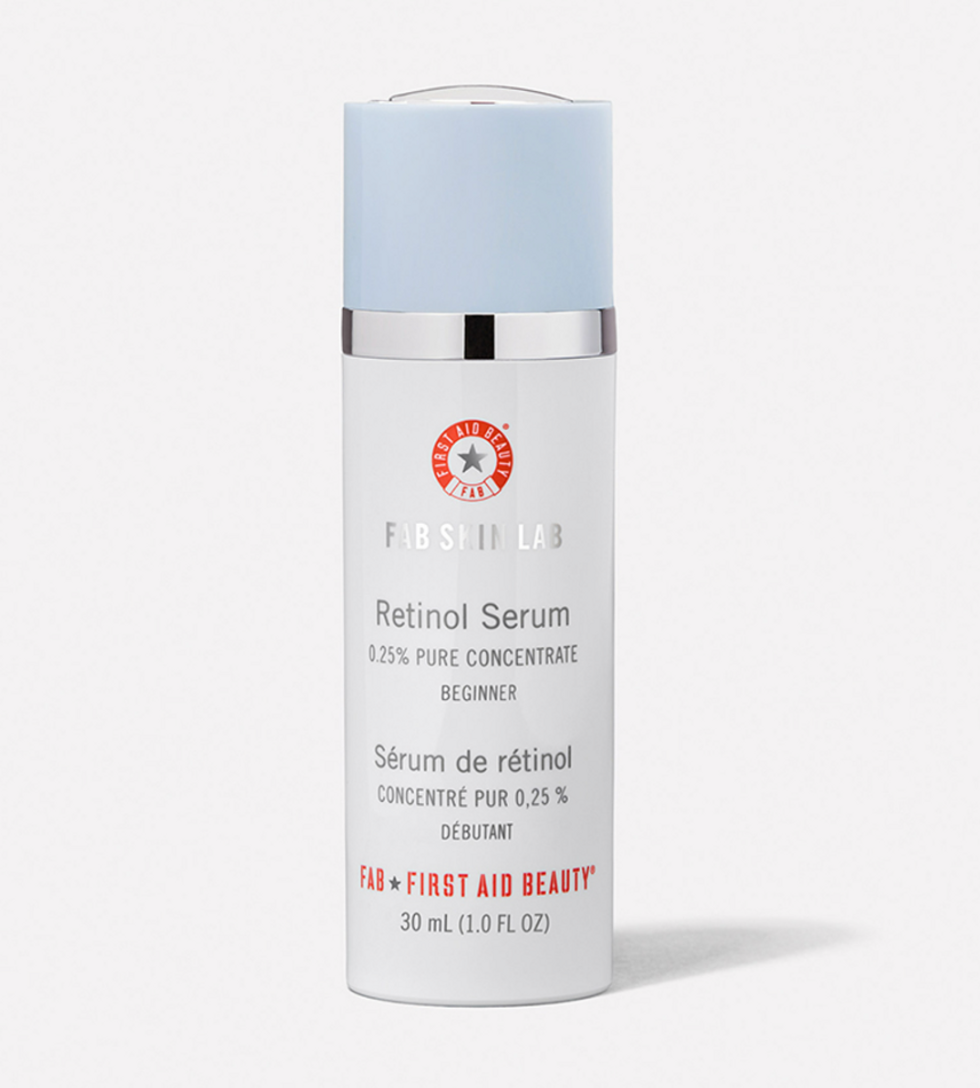 First Aid Beauty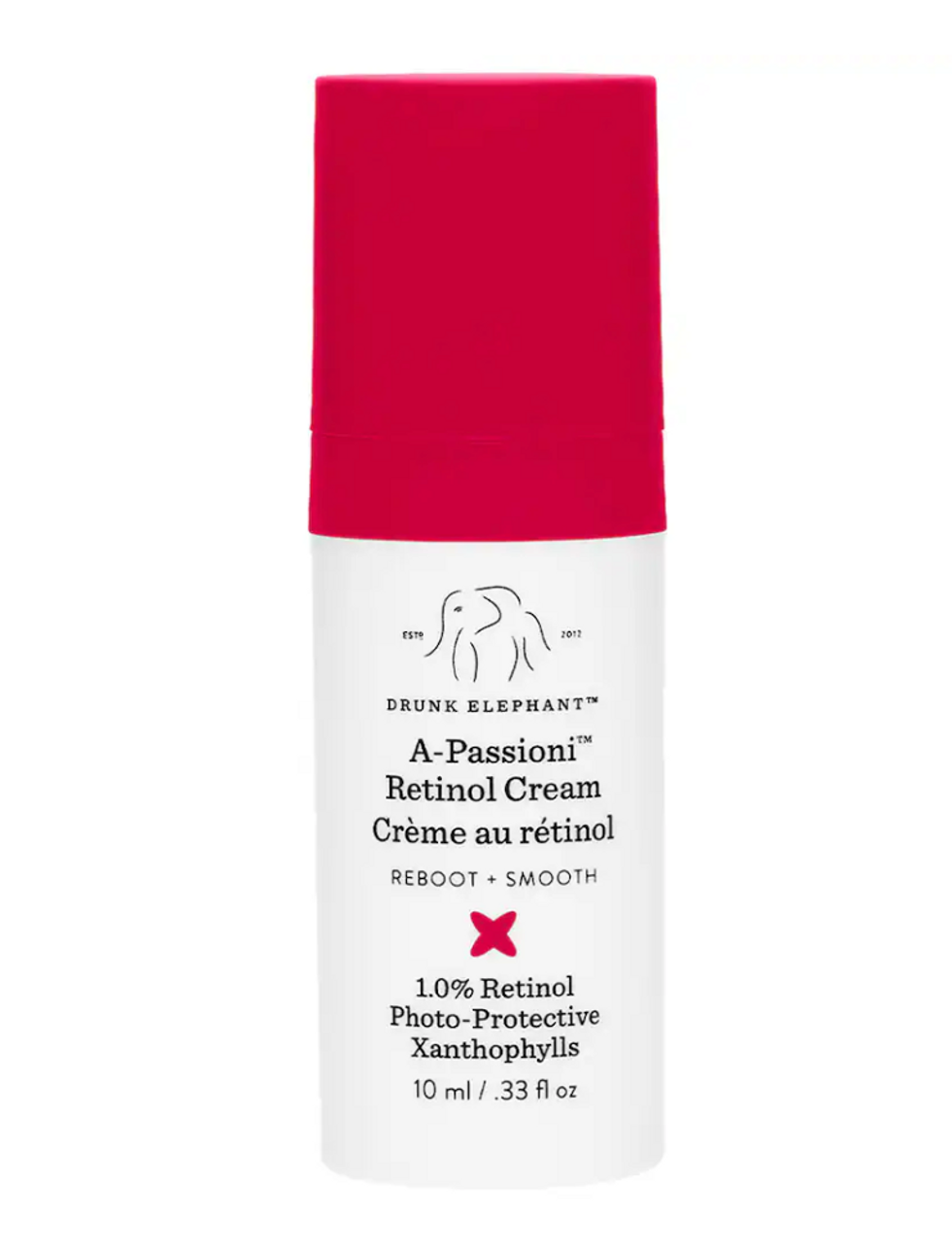 Drunk Elephant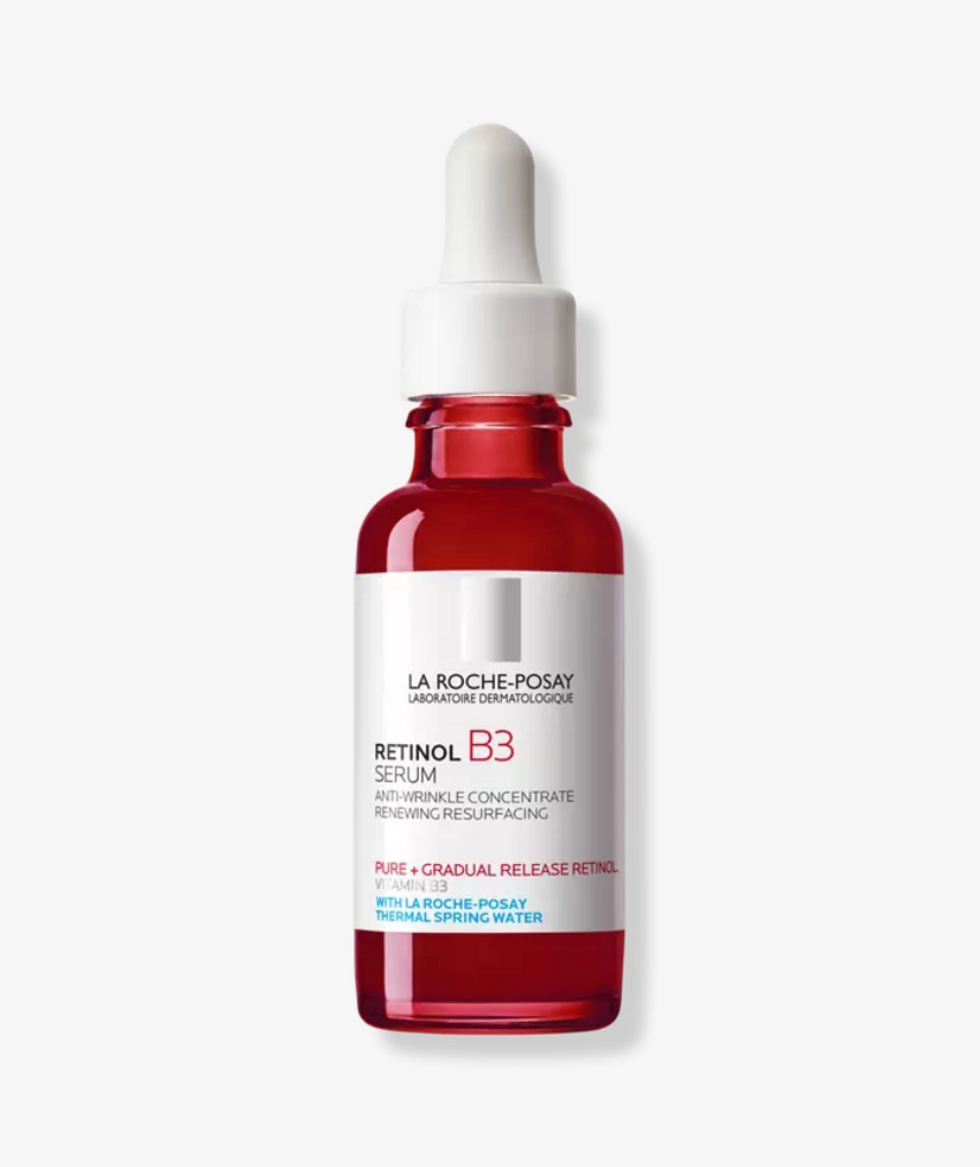 La Roche-Posay
Featured image by Renata Angerami/Getty Images
When Erika Hairston was entering her first year at Yale in 2018, she never imagined that the challenges she experienced during her education would give her the insights needed to solve a problem that she and many STEM students would face. "The summer after my senior year of high school, I stumbled upon a documentary about the lack of women and minorities in tech," she tells xoNecole. "They showed how code was in every single thing we touched, and I just remember thinking, 'Holy smokes, how is it possible that there are so few people who look like me in this industry that is clearly taking over the future?'"
While her time at the Ivy League came with its set of learning curves, Hairston was sure that her love for coding as a computer science major would outweigh those barriers to entry.
During her freshman year, she landed an internship at Facebook that would shape her outlook on tech forever. "I got my first offer letter, and seeing that, I was like, 'This is how you create economic opportunities," she recalls. "Seeing how much I was making as just a 19-year-old in tech made me realize I wanted to devote the rest of my career to helping more people have access to this in-demand field in tech."
And that, she did.
Featured image by Apple Media
I think we all can agree that if there's one self-care practice that has drastically improved our lives over the last couple of years, it has to be the introduction of "hot girl walks."
These 30-minute to 1-hour-long strolling adventures have given us a way to clear our minds and listen to our favorite songs, all while staying active and getting our bodies moving. And while we may have grown accustomed to having a fire playlist or podcast as the soundtrack to our walks, there's a new, more mindful alternative that's taking a spin on your sidewalk struts.
"Silent walks" are the new walking trend that's offering a deeper mind and body connection while taking a solo walk. Sure, the thought of having to take a walk for any duration of time while alone with your thoughts may seem unnatural, but you may be surprised to learn that tapping into that silence around you could give you an extra boost of clarity that you're looking for.
As explained by the creator of "silent walks," TikTok user Mady Maio, the idea was sparked by her boyfriend challenging her to take a distraction-free walk without the audio support of music or podcasts. While she was resistant to the challenge because her "anxiety could never," Maio soon found that after two minutes of her mind going "haywire," she was able to tap into a flow state that allowed her to hear herself and her thoughts more clearly.
@madymaio

#stitch with @KENZIEELIZABETH WE'RE SILENT WALKING ALL SUMMER, BABE 🚶 #walkinggirls #girlswhowalk #meditativewalk #intentionalwalk
Many times when we go on walks, the goal is to either get fresh air or clear our minds from all the mental junk that's been floating around throughout the day. But when we don't allow ourselves the space to sit in silence, our inner voice can be drowned out by external distractions and stimuli.
As the creator of the trend notes, God, the Universe, or whichever higher power you connect to has a tendency to speak in whispers. But if we're unable to tap into quiet and still moments within our days, we could miss an opportunity to receive the answers that could come to us in the silence.
Silence allows us to tap into a meditative state. When we practice quieting our minds and focusing our attention inward, without the use of external guidance or verbal cues, we're able to decrease brain fog, find solutions to our tangled thoughts, and let new ideas flow.
Silent walks also connect back to the original goals of its predecessor, hot girl walks, which encouraged walkers to focus on three main things: their goals, how they're going to achieve those goals, and all the things they're grateful for. Only this time, you're getting your dopamine hit from the thoughts you're able to produce as opposed to the music, podcast, and phone calls you're typically tuned into.
When channeled properly, silence is the gift that keeps on giving. With many people finding silent walks to be a valuable tool for reducing stress, enhancing mental clarity, and increasing overall well-being, this is your invitation to leave the headphones at home and plug into the world around you on your next outdoor journey.
Let's make things inbox official! Sign up for the xoNecole newsletter for daily love, wellness, career, and exclusive content delivered straight to your inbox.
Featured image by Xavier Lorenzo/Getty Images