---
In About Face, xoNecole gets the 411 on IGers who give us #skincaregoals on the daily. Here they break down their beauty routines on the inside and out, as well as the highly coveted products that grace their shelves and their skin.
Having a great beauty routine is a lot like having a bomb-ass insurance plan—you don't really know how important it is to have one until you need it. At 31, this was a lesson that Rhode Island-based blogger Leniza Evy had to learn the hard way.
I hate to break it to you, but keeping your skin on 10 requires far more than blowing a check at your local beauty store and constantly restocking your endless drawer of sheet masks. In this month's edition of About Face, we sat down with Leniza, who explained that maintaining an effective beauty regimen isn't a hobby--issa lifestyle.

Leniza's perspective on skincare completely changed this year, and she let us in on the budget-friendly regimen that keeps her glow on-go at all times. Although skincare has always been a part of her routine, she explained that she's been forced to level up her methods in a major way.
"For the first time in my life, I'm struggling with my skin, and I'm being forced to start catering to it."
While her skin has absolutely fallen in love with the Drunk Elephant skincare system, she added, the most essential part of her skincare regimen is her diet. "My skincare routine is very simple. Since I didn't know much about skincare until this year, I'm still struggling with finding the right routine that works for me. My skincare comes more from what I eat and drink. Now that I'm older, my diet really plays an important factor in how my skin looks and feels."
In our interview, Leniza opened up about some of her morning routine, her favorite beauty products, and her plan for managing weird breakouts. Here's what we learned:
My morning routine looks like...
"Let me just start by saying that I am not a morning person at all. Mornings are such a struggle for me. Now that I work a 9-to-5, my morning routine has changed a great deal. As soon as I wake up, I'm in a bad mood, even when I was self-employed doing what I loved, but I bring myself back to a good place real quick by practicing gratitude while still in bed. It makes such a big difference in how I feel. I then follow up with my morning shower where I say my daily affirmations out loud while listening to some music. Once I'm ready, I head to work with a banana or spinach smoothie in my hand."
For my skincare routine in the AM...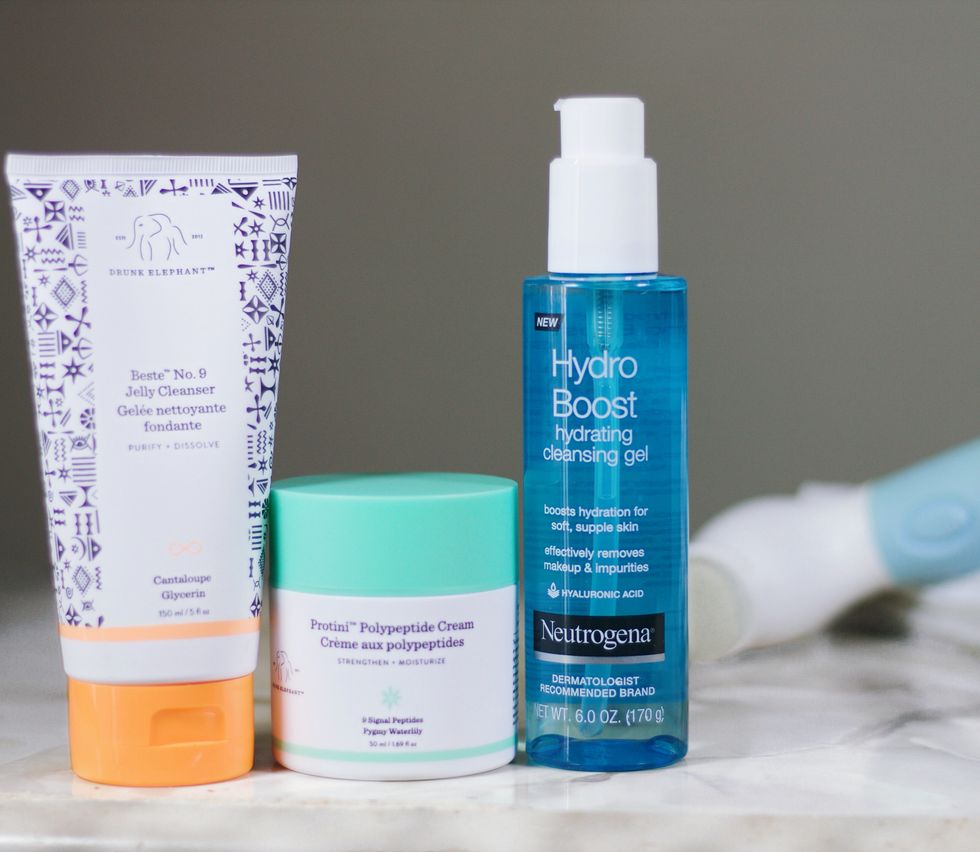 Courtesy of Leniza Evy
"So I start by washing my face with warm water in the shower. I currently use Drunk Elephant Jelly Cleanser. I really love this product as it leaves my face with a fresh, clean look. I only use my fingertips when applying. Once that's rinsed off, I follow up with one of my favorite products, which is Beija Flor Natural Amazon Antioxidant treatment. I use this product every day. It's definitely my favorite. It leaves my face really smooth with a natural glow that lasts all day. It also helps with my dark spots on my forehead which is currently my main issue."
How the seasons change my skin and routine...
"Honestly, my skincare routine does not change according to the season. Besides the dark spots on my forehead, which are the aftermath of these weird pimples I've been getting this year, I don't have any other issues. I'm calling them weird because of the way they look and how often I get them on the same spot. I will be seeing a dermatologist soon as it seems to have gotten worse."
My go-to makeup look consists of...
"I LOVE makeup. I usually switch it up between a natural look consisting of foundation, concealer, light contouring, light highlight, falsies, and lip gloss, or my beat face where I go all out--especially with the contour and eyeshadow. It really depends on how much time I have."
How I approach beauty from the inside out...
"Practicing gratitude and putting healthy food in my body. Don't get me wrong, I love my junk food, but I've accepted that as much as I love junk food, it does affect how I'm feeling emotionally and mentally. Dancing, playing soccer, and crossing things off on my to-do list also makes me feel good and helps me with my anxiety tremendously."
What self-care looks like to me...
"A gratitude journal, a consistent gym schedule, retail therapy, and time to myself where I'm in complete silence."
How her routine switches up during travel...
"I don't switch up my skincare routine that much when I travel, but I usually [don't] travel without my Spin Brush. Depending on the weather, I might use a product with a higher SPF. As far as beauty, the majority of the time I travel with a protective hairstyle, and I wear more makeup as I tend to take more pictures."
For more Leniza, follow her on Instagram @Leniza_Evy!
Shop Leniza's Beauty Staples: 
*Some links are affiliate links. If you purchase an item from an affiliate link, xoNecole might earn a small commission.
Drunk Elephant Beste™ Jelly Cleanser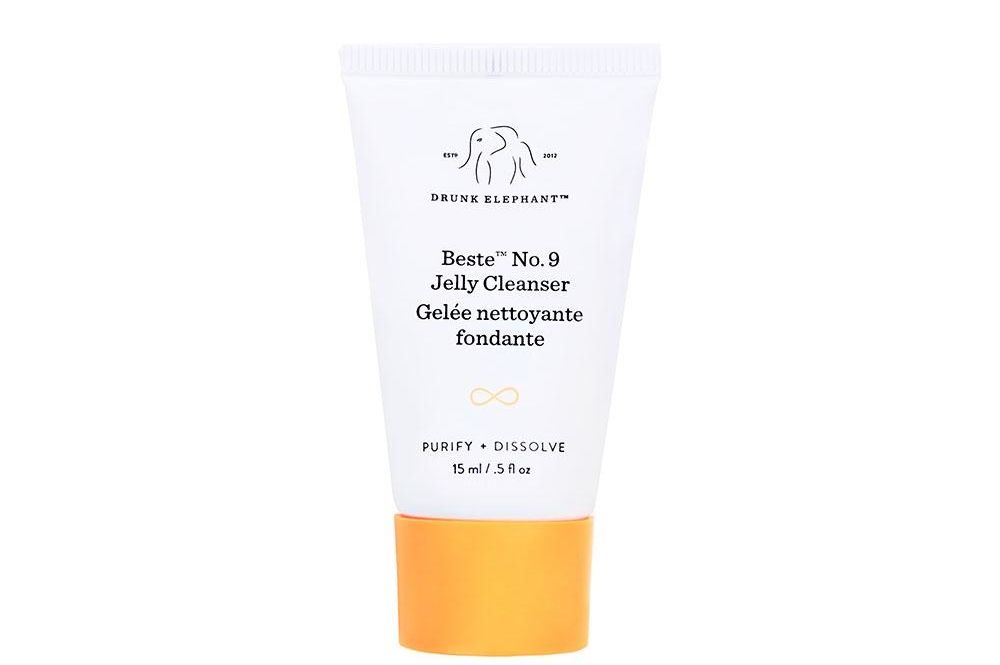 Drunk Elephant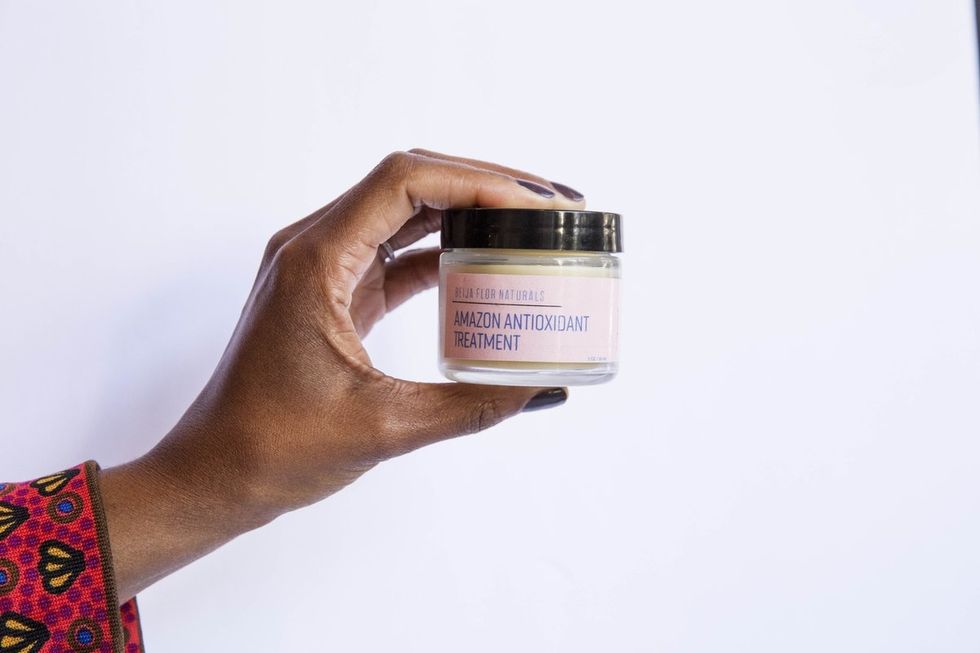 Beija Flor Naturals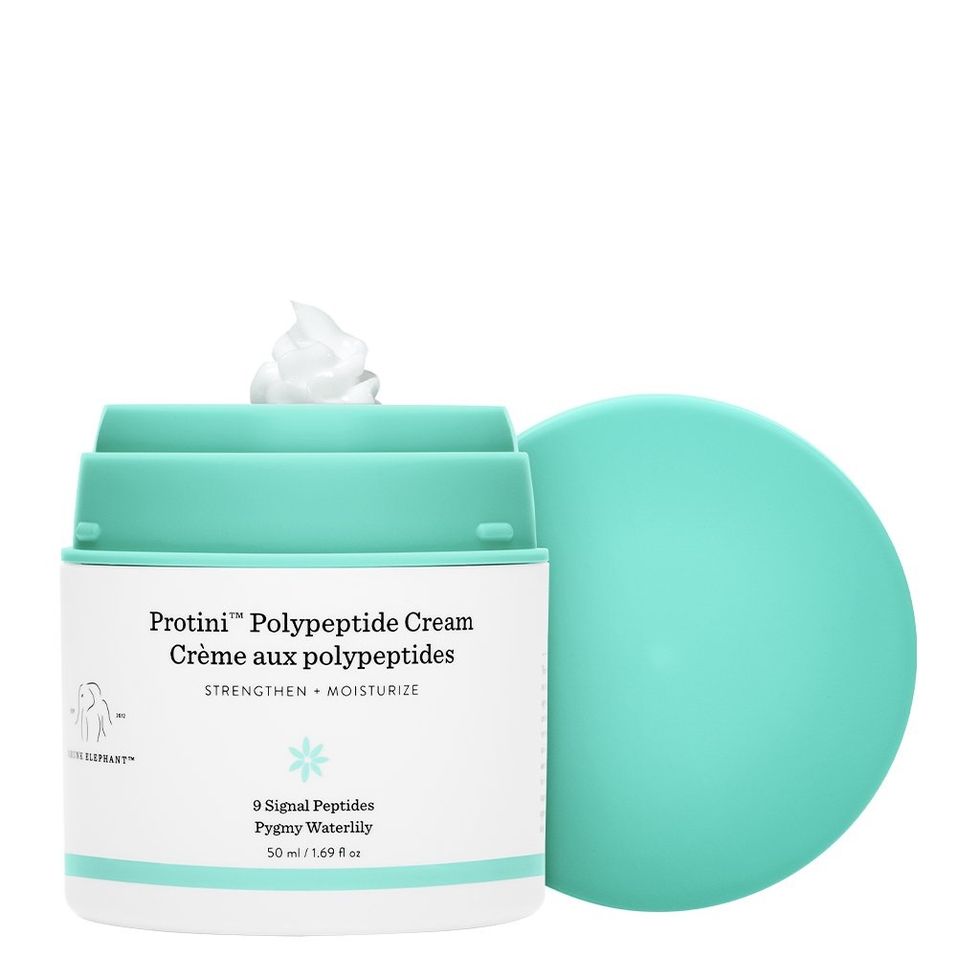 Drunk Elephant
Featured image by Instagram/@Leniza_Evy.