Pretty Honore
Taylor "Pretty" Honore is a spiritually centered and equally provocative rapper from Baton Rouge, Louisiana with a love for people and storytelling. You can probably find me planting herbs in your local community garden, blasting "Back That Thang Up" from my mini speaker. Let's get to know each other: @prettyhonore.
This article is in collaboration with The American Heart Association, but all opinions are our own.
There is a silent killer that lurks among even the most proactive women of color that they may not even know exists. This particular villain is elusive and does not often shows signs of danger to its victim, but has successfully become the number one killer of Black women in the US.
Sugar, salt, and stress are some examples of the near-fatal weapons that have been historically held in the arsenal of Black women. It may come as a surprise, but such factors have resulted in an alarming percentage of our population being affected by heart disease. According to the American Heart Association, 49% of Black women in our country over the age of 20 have some form of heart disease, which can ultimately lead to a stroke or heart attack.
High blood pressure, diabetes, smoking, high blood cholesterol, lack of physical activity, a family history of heart disease, and obesity are some of the major risk factors that lead up to heart disease, which kills nearly 50,000 Black women in the US every year. The American Heart Association also revealed that only 36% of Black women know that heart disease is the #1 risk of death for our demographic, and only 1 in 5 Black women feel personally at risk.
You read that right. There is an unmasked assailant that's responsible for killing more than 50,000 Black women every year, but less than a fourth of us are even aware.
Traditionally, Black families have existed under a matriarchy for the most part, leaving Black women to develop a superwoman complex. We must be sisters, mothers, daughters, lovers, and friends, and sometimes we forget to take care of the person who takes care of everyone else. This blatant neglect of self-care can contribute to poor diet and high stress.
Black women have a higher risk of heart disease than any other demographic. Stress, diabetes, obesity, and high cholesterol are all risk factors associated with cardiovascular disease and are regular parts of a black girl's reality. Even women who are healthy may be at risk due to their family history.
We are more likely to die at an earlier age when compared to women of any other ethnicity.
This epidemic demands a response, so we have to make a choice. We can continue to let this unmasked villain steal the lives of our sisters, mothers, friends, and daughters, or we can choose knowledge. Organizations like the American Heart Association are on a mission to make the choice easier for Black women. The organization is dedicated to raising money to fund life-saving science and provide resources to those seeking to live their best lives.
After doing some research, here are three ways we as Black women can slay the boogie man that is cardiovascular disease, and proceed in slaying the day with a healthy heart:
Walk It Like You Talk It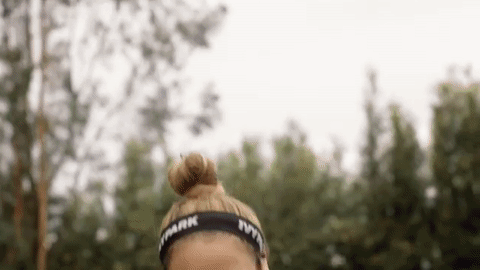 You're a busy woman with a lot of stuff on your plate, I get it. But you can't continue to fill from an empty cup. Set out at least 20 minutes a day for physical wellness to lower your stress levels and decrease your chances of heart disease. Something as simple as a half-hour walk or choosing the stairs instead of the elevator can help reduce your chances of a heart attack or stroke.

Get Enough Sleep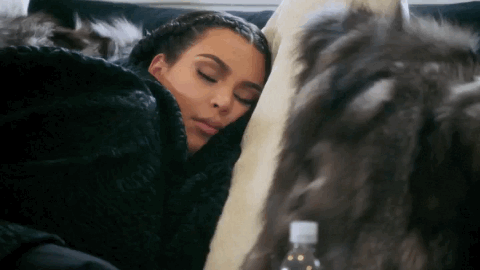 We live in an era that suggests not going to sleep will make you rich, and this ideology is just not true. The American Heart Association suggests that you get 7-8 hours of sleep per day to improve your cardiovascular health and maintain a healthy weight. A study done by the American Heart Association in 2011 showed that poor sleep quality resulted in high blood pressure levels and proved that people who do not sleep enough can have poor metabolism and experience weight gain.

Eat To Live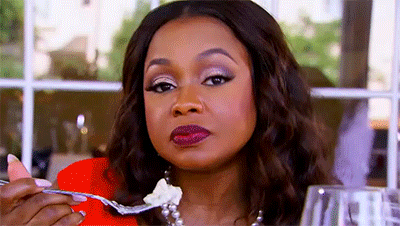 Salt and sugar are the perfectly delicious combo that can be harmful to our health at higher than recommended levels, but in which we indulge without remorse. Genetic predisposition in the form of a heredity history of heart disease tends to make Black women more susceptible than other demographics to high blood pressure and strokes. Part of reversing the epidemic that cardiovascular disease created means unlearning some of our unhealthy relationships toward food. Hypertension, diabetes, and obesity are all risk factors for heart disease and disproportionately affect Black women, mainly due to our diets. Cut back on the salt and sugar to help improve your overall physical wellness, and even add a squash a day and other fresh vegetables to help add to a healthy diet.

Hug It Out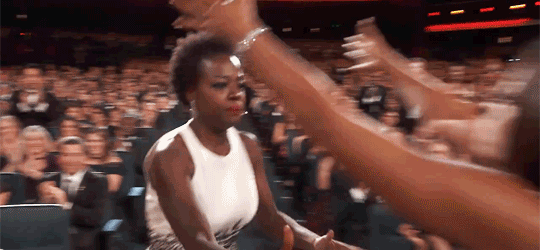 I'm not a huge fan of physical affection, but if it means better health, I'm here for it. Studies show that hugging can reduce blood pressure among some women, so grab a beautiful woman and hug her today, you might just be helping her health!

Millennial women have access to so much knowledge in the 21st century, so it makes no sense that a disease that is so preventable is wiping us out. We've worked to overcome depression, oppression, and every other foe that we've encountered under the sun, so we cannot let heart disease win the battle. Even if it means coming face-to-face and being in opposition with our own self-sabotage.
The weapons of choice in my arsenal include a little bit of sugar, salt, and stress, but most importantly, for years I was a smoker. As a woman who previously smoked tobacco, the daughter of a mother who smoked tobacco, and the granddaughter of a woman who also smoked tobacco, I was aware that I had been blissfully existing and sabotaging my own physical health.
I read the warning on the side of the cigarette pack, but I didn't pay it any mind. I would repeat my mom's age-old mantra: Really, everything gives you cancer. Or something's gonna kill you eventually anyway. I ain't scared of no mf Surgeon General.
This attitude is one that has helped develop the notoriety of the unmasked killer that is cardiovascular disease, and the only way to remedy the epidemic is to spread knowledge. Cancer doesn't have anything on heart disease, a fact that had been pretty much elusive to me until I had written this article. When I think about my mother and best friend, my sister and my aunt, I understand that this epidemic may one day affect one or all of us if we are not more mindful of our physical wellness.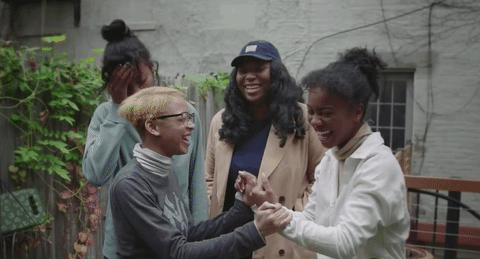 Thanks to technology there is a multitude of information and resources that allow women to take a front seat when it comes to their heart health and quality of life. You may not be able to control your genetic predisposition, but you can take control of your diet, cholesterol, and blood pressure. Get that heart pumping, girl.

To get free resources on heart disease, stroke, and the early warning signs, and to learn more about how to improve your heart health, click here.
This article was previously published on July 4, 2018.
Featured image by Shutterstock
Because I am your good sis, it is my duty to lace you with some hard truths, and I don't know who needs to hear this, but that toxic work environment is sucking you dry, sis. It's your responsibility to leave situations that no longer serve you and Shonda Rhimes is living proof of this fact.

Recently, news broke that Shonda has officially ended her relationship 15-year relationship with ABC because the company refused to give up a $154 ticket to Disneyland, and it was a potent reminder that it pays to know your worth.
The controversy began after Shonda, who planned for a fun day with family, requested an extra ticket to the park and was ultimately denied. After securing passes for her nanny, two younger daughters, and niece, Shonda explained that she then asked a high-ranking company executive to issue an additional ticket for her sister, who suggested that the producer had enough money to pay for the ticket on her own.
Although the Disneyland debacle was the reason Shonda ultimately decided to end her relationship with the network, Shonda said that her departure was years in the making. She told Hollywood Reporter:
"I felt like I was dying. Like I'd been pushing the same ball up the same hill in the exact same way for a really long time."
Shonda said that over the years, she had begun to feel stagnant in her position and her work eventually became a source of anxiety.
"I spend a lot of time going, like, 'We should have made 50 shows by now.' And not for the audience so much as, like, 'What do the bosses think?' And I know they don't think I should have made 50 shows by now, but it's very hard for me to not be the perfect storytelling machine."
Now, with a new deal secured with Netflix worth $150 millon, the writer says that more than anything, she's focusing on creating art that makes her happy:
"The first thing I said was, 'You're not going to get another 'Grey's Anatomy' — not 'Grey's Anatomy' in a cornfield, 'Grey's Anatomy' on a baseball field or 'Grey's Anatomy' at an airport, that's just not happening,' and he said, 'I'd never expect it to,' And then I said, 'I just want to be in a place where I can make stuff and no one's going to bother me or make me feel like I'm beholden,' and he was like, 'That sounds great to me.'
"The reason I came to Netflix is because I wanted to be able to make television without anybody bothering me. And as long as I get to keep making television without anybody bothering me, I'm happy."
To read Shonda's full interview, click here!
Featured image by Kathy Hutchins / Shutterstock.com

One thing about Kelly Rowland—sis is gone put together an outfit and make it a whole moment and in a recent interview with Vogue, the soon-to-be mother-of-two broke down the method behind her iconic style.
According to Kelly, although she's not big on following trends, she's known to keep a good statement piece on deck:
"I'm not as big on trends as I was when I was younger. I love classic pieces and understanding the value of having things in your closet that work for you long term."
In the interview, the singer, who recently announced her second pregnancy in Women's Health, opened up about her latest capsule collection with JustFab and shared her mission of helping every woman slay her work-from-home style one outfit at a time:
"I still wanted to feel cute [but] sometimes going to the grocery store was the only outing that I was having. I put all my clothes into sets, which is why we have a bunch of cozy sets within the collection. I added sweaters because sometimes you don't want to wear a t-shirt or you need something to layer while you're in the house."
"[Women] are already thinking about everything else going on the world, within their households, and how they're going to balance this, that, and everything else. We wanted to take the worry out of it for her."
Although this isn't Kelly's first time around the maternity wardrobe block, she explained that her style is much different this time around.
"I have, for some strange reason, wanted to be sexy this pregnancy. I find that I'm wearing everything quite fitted. I have a vintage Bob Marley tees collection, and I paired one with my little ankle boots the other day. My assistant looks at me and says 'Where are you going—you look like you're headed to Coachella?' I want to see the body, embrace all of the curves and splendor."
Much of her maternity style, Kelly says, is inspired by her good sis Queen Bey, who never holds back when it comes to slaying TF out of a pregnancy.
"B rocked her pregnancies so beautifully. I've been inspired by my girlfriends. I remember we went out for Mexican food one night while [Beyoncé] was pregnant and she was all dressed up. I thought 'I'm going to do that next time because it looks like more fun.' You're already going through a lot, and your body is changing, so you want to have a good time while you're doing it."
With or without a belly, Kelly Rowland's iconic eye for fashion never disappoints.
Featured image by Debby Wong / Shutterstock.com
Spooky season is upon us, my good sisters, but it's safe to say that 2020 has already been scary enough. With the COVID-19 pandemic, an impending election, and ongoing social unrest, this year is giving me horror movie vibes and it is upsetting me and my homegirls.
Although we are battling our own share of monsters in our everyday lives, Halloween falls on a Saturday this year and it's only right that you give yourself a night off to be whoever you want to be.
Whether it be an ode to your favorite TV character, a fairy princess, or a naughty nurse, you still have plenty of time to get your Halloween lewk all the way together and xoNecole has compiled a list of makeup artists that will have you inspired AF.

For all of the makeup artists who have slayed Halloween 2020 so far, scroll below:
Featured image by Instagram/@leilanikeaa.
I don't know who needs to hear this, but being in a relationship won't make you happy. You can only do that for yourself, sis.
While many of us have predicated our love lives on finding someone who makes us feel 'complete', after ending her engagement with former NFL football star Kelvin Hayden, Taraji P. Henson knows that you should come to the table as a whole ass person. On the latest episode of The Breakfast Club, the 50-year-old actress opened up why she and her former fiance decided to end their romantic journey, which Taraji says didn't happen without a fight. She explained:
"I'm dedicated to the black man, y'all. I just turned 50 and I mean, I hadn't said it yet, but it didn't work out. I tried. I was, like, therapy. Let's do the therapy thing, but if you're both not on the same page with that then you feel like, you're taking it on yourself, and that's not a fair position for anybody to play in a relationship."
The former couple dated for two years before announcing their engagement in May of 2018 and planned to tie the knot in June before COVID-19 indefinitely halted their wedding plans. Taraji says that although the couple tried their hardest to salvage their relationship, ultimately, she had to take responsibility for her own happiness.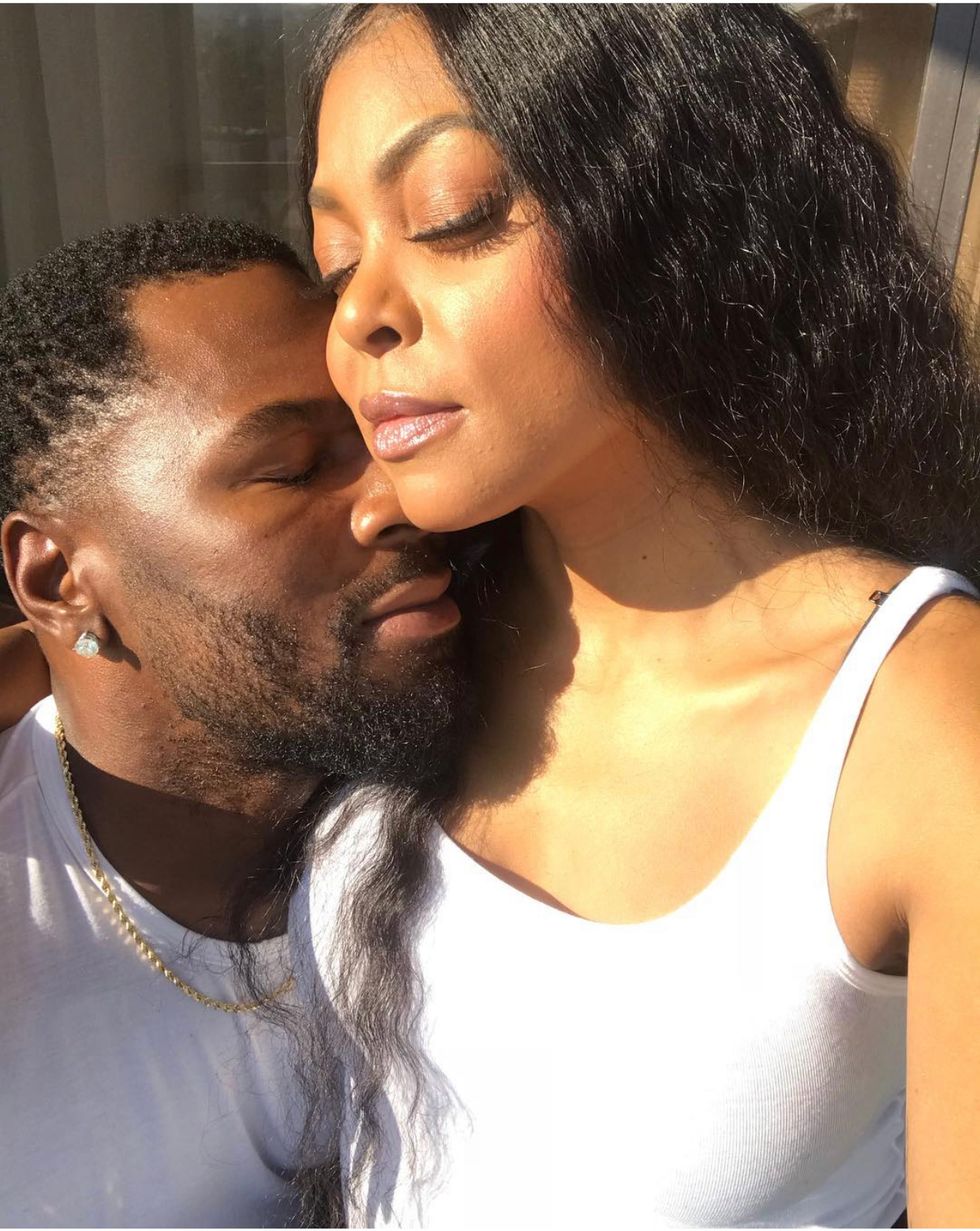 Instagram/@tarajiphenson
"My happiness is not his responsibility and his is not mine. We have to first learn how to make ourselves happy, to make each other happy. So, when one person is taking on the weight of the entire relationship, it's never going to work. You have to show up, yes you want to be understanding but you can't lose yourself in that understanding. You have to still stand up for yourself and be there for yourself but it's hard to do if the other person isn't doing that either."
Taraji added that after taking a more introspective look at her former relationships, she ultimately realized a pattern that she had been subconsciously committed to for years.
"All of my relationships started looking the same. Two broken people trying to pick up the pieces."
To watch Taraji's full interview with The Breakfast Club, click here!
Taraji P Henson, Jay Barnett + Trace Jade Jenkins On Healing Through Therapy, New Talk Show + Morewww.youtube.com
Featured image by Instagram/@TarajiPHenson.

I don't know who needs this, but you've been sleeping on yourself for too long sis. And it's time to wake TF up.
So often, we shrink ourselves to fit into spaces where we don't belong but in a recent interview with Glamour, Regina King had a word about reclaiming your time and stepping into your personal power that will get you all the way together. In the interview, Regina said that she, too, has been a sister in the self-doubt struggle, and explained that her biggest personal goal is to have the courage to be honest with herself, first. Regina told Glamour:
"I'm just allowing myself to be okay with being emotional and being honest about being emotional. I really think it's really important to be honest about all the stuff that we're feeling right now. The worst thing that we can do is to not be true to ourselves about how we feel."
Like most of us, Regina admitted to surrendering to imposter syndrome instead of stepping into her own power and said that's it's only by God's guidance that she's truly been able to access it.
"There are moments where I feel like when I can look back in life and definitely see that maybe I have more power than I thought I had, and because I didn't know, I didn't access it. I didn't allow myself to utilize it, because I just did not realize it."
"I can't say that there was a moment, a particular moment, where a light bulb went off that was like, 'Wow. You've got some cachet. You can move something.' But I will say that thank God for wisdom because I am much more in tune with that power…."
Although Regina tries her hardest to remain diplomatic, she says that since realizing her own personal power, she can't help but be a boss at any table she's sitting.
"I'm hesitating when I'm speaking about power as it relates to me because I have this able concern that it will come off like a dictator or something like that. There's that part of me that always wants to be careful not to come off like that, but I am definitely a person that likes to be in control. I guess I'm a walking contradiction. I think that's just human nature."
To read Regina's full interview, click here!
Are you a member of our insiders squad? Join us in the xoTribe Members Community today!
Featured image by Kathy Hutchins / Shutterstock.com