We are officially in a polar vortex ladies and gentleman. Do you know what that means? It's perfectly okay for you to cancel your plans and curl up on the couch for an hour or five, because… It's cold damn it.
---
If you're caught up on all your faves and now you're looking for some new titles to add to your watch list, look no further. xoNecole has you covered. Here's everything that's new and black on Netflix this March:
The Boy Who Harnessed The Wind - March 1
If you're getting ready to watch The Boy Who Harnessed the Wind make sure you have a box of tissues handy because this one is sure to be a tear-jerker. Following other great Netflix originals based in the Diaspora that have released this year like Lion Heart and Black Earth Rising, the film reflects the true story of how one young boy saved his entire village from famine.
Juanita - March 8
Alfre Woodard is giving us the How Stella Got Her Groove Back reboot we didn't know we needed. Juanita is a mother and grandmother who wants more out of her life and goes on a cross-country road trip to find it. On her journey she finds love, passion, and ultimately, herself. This comedy featuring Alfre in a steamy scene with Blair Underwood seems like the perfect way to end the week, and luckily, it drops this Friday.
Shadow - March 8
I had to watch the trailer a few times to truly understand the storyline, but that's probably just because the lead character is fine AF and I kept getting distracted by his muscles. After an ex-cop from Johannesburg suffers a loss, he discovers he can no longer feel pain and seeks justice and revenge. I'm normally not into action series, but I might peep this one because a man with an accent really gets me going. And his muscles.
Turn Up Charlie - March 15
Speaking of men with accents, Idris Elba's new Netflix comedy series featuring him as a DJ (and part-time nanny) might just be your new favorite TV show. As a now seemingly washed up entertainment professional, Charlie thinks he has one last shot at success when he gets a call from his famous best friend about a potential job offer. Unfortunately, it wasn't for his dope DJ skills, but to be the manny of his 11-year-old problem child. *Cue drama*
How To Get Away With Murder (Season 5) - March 30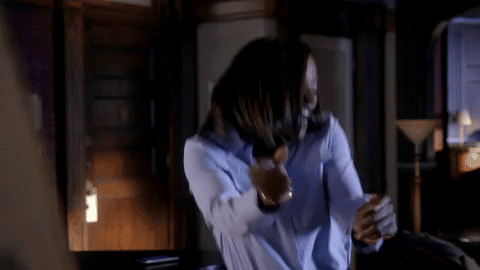 Where is Laurel's Mom? Who's going to die next? Who is it that snatches Viola Davis' lacefront and how can I book an appointment?! Damn it Shonda! You never cease to keep us on the edge of our seats, and this season of HTGAWM is no exception! Over the years, we've fallen in love with the characters, and you can binge watch the next chapter of their mystery at the end of this month!
The Burial Of Kojo - March 31
The Burial of Kojo was acquired by Ava DuVernay's independent film studio ARRAY following the film's award-winning premiere at the Urban World Film Festival. When a Ghanaian man's brother traps him in a mine shaft and leaves him for dead, it's up to his little girl to save her father. Directed by Ghana-born, Brooklyn-based filmmaker, Samuel "Blitz" Bazawule, The Burial of Kojo tells a story of life, death, and brotherhood through the eyes of a gifted little girl.
Queer Eye (Season 3) - March 15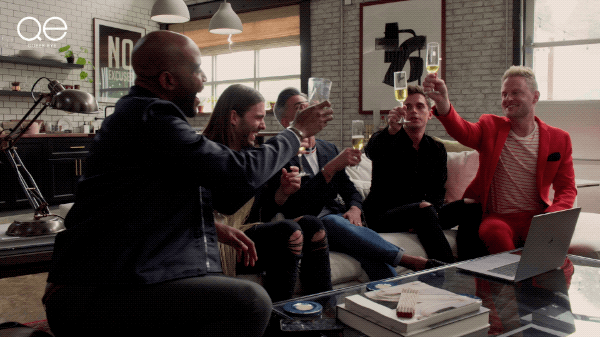 The Fab Five is BACK and even more fabulous than before (as if that were even possible). By the looks of the trailer, this season will be filled with a whole lot of tears and even more smiles. The eight-episode season will give us an in-depth look at the transformation of individuals from the inside-out on their road to overcoming negative body image and being comfortable in their own skin.
On My Block (Season 2) - Coming Soon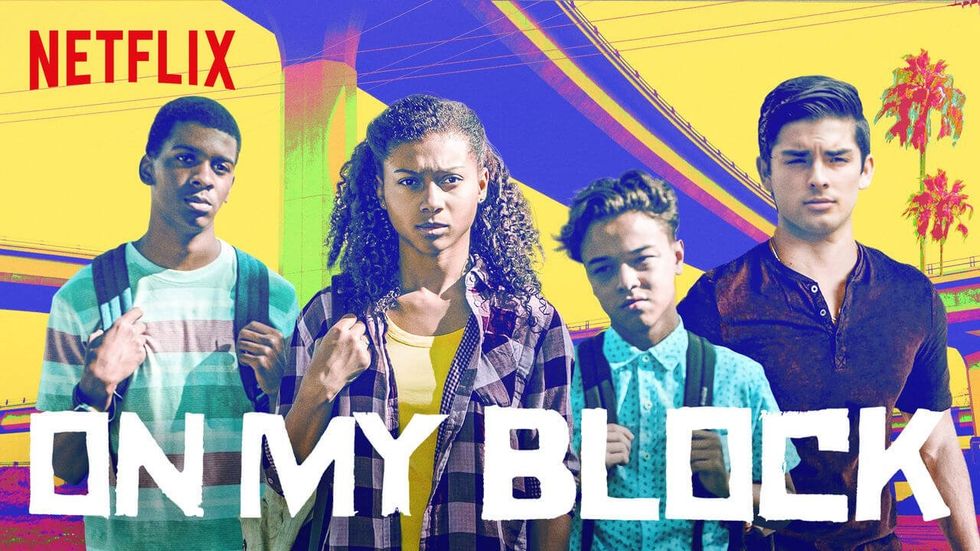 Netflix
Your favorite coming of age Netflix series is getting a season 2 sooner than you think! After its release, On My Block instantly became a smash hit and was renewed for a second season only a month after its premiere. The gag is, you don't even have to wait for its return, the squad is already two steps ahead of you. The show's official Instagram page has been dropping hints that the new episodes will drop before the end of March. If you haven't had an opportunity to watch, now is definitely the time to binge and catch up before our friends from Freeridge come back to play.
Featured image by Getty Images.
Related Articles:
5 Times NBC's 'This Is Us' Gave A Shoutout To Natural Hair & We Loved It - Read More
10 Black Couples On TV That Make Love Make Sense - Read More
I Got My Girls: The Best Girlfriend Relationships On TV Today - Read More