---
So your stylist requires you to "come washed".
For some, that sounds like an odd request. For others, it sounds pretty normal.
One of the main trending topics in the black beauty community is that beauticians are requiring clients to come "washed". I'm sure some of you may have turned your face up at that.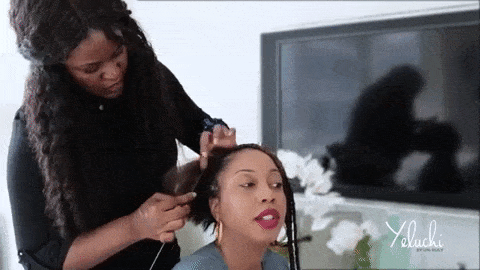 img.buzzfeed.com
A shampoo at the salon is an experience that most people, if not all, look forward to within their salon experience. I mean, who doesn't like to lean back in a shampoo bowl and experience that lovely scalp massage and cleaning! My eyes just rolled in the back of my head thinking about it.
Across various social media platforms, memes and tweets alike have triggered this conversation.

Let's dive into this "come washed" hair movement, shall we?

There's thousands of West African owned braiding salons across the U.S., and most aren't licensed cosmetologists or hair stylists. They have the natural gift for braiding so, why not profit? As a result, you have to come shampooed and dry to be serviced (for most of those salons). Mostly, so they can maximize the productivity and turnover rate of clients in and out of the salon. African-Americans have tapped into this market with their love of braiding using some, if not all, of the same business style.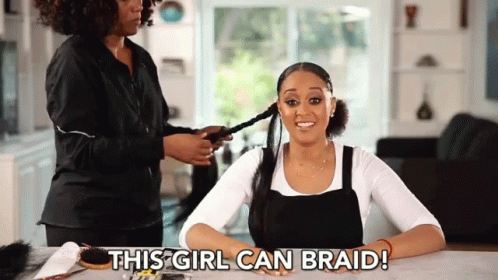 media1.tenor.com
Formal training and theory of hair and scalp is what beauty school gives, so if you didn't attend an institution to learn the science behind caring for hair, there are so many things you don't know. The benefits of shampooing, proper sanitation, infection control and many other things are commonly reinforced in the teachings of cosmetology, barbering and esthetics. Imagine going into a braiding salon for passion twists, and the braider starts parting your hair with the same comb she used on an earlier client who has a severe dandruff condition. To make matters worse, you see no proof of sanitation like an EPA grade cleanser or Barbicide Jar. What face did you just make at that moment when you thought about it? Riiiight!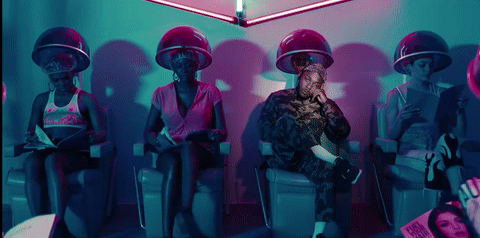 wrmc.middlebury.edu
Since most states across the country don't require the licensing of braiders, most won't know this very important information unless they take it upon themselves to do the research, or if a client disaster happens.

This isn't to shame braiders who don't know, simply because...they don't know. But let's tap into trained stylists who DO know. The harmful ideology of "Well I know better, I just won't do it," is what's dangerous to the public. Skills such as product selection, a client using a specific shampoo, or choosing conditioner or leave-in may not guarantee a bomb-end result of a style such as a silk press. Think about it. Finally, there's the proper terminology of washed versus shampooing...but that's another conversation for another day.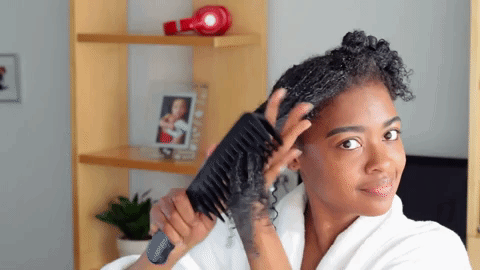 img.buzzfeed.com
Right or wrong, it's the public's responsibility to decide who they will patronize based on the information given by a stylist. Most states offer online access which allows you to view a list of stylists who are properly licensed. If a customer chooses to support a stylist who is not licensed, they unconsciously waive their right to expect professionalism because that stylist is, by law, unprofessional. That doesn't demote their kindness or skill at all. In so many words, don't expect professionalism in unprofessional spaces, and you won't be disappointed.

There, I said it.
To keep up with Lakia and The Kia Xperience Salon, follow her on Instagram @thekiaxperience or visit www.thekiaxperience.com.
Featured image via Giphy