February is all about manifesting the life of your dreams! Aquarius Season is underway, Mercury is officially out of retrograde, and there is a Full Moon in Leo as the month begins. Magic is what we are walking into as we move through February, and this is the time of being an active creator of your life. Think about your hopes and dreams and how confident you are in seeing them come to fruition. The Leo Full Moon is on February 5th and is the Snow Moon of the year. This Full Moon is about recognizing the progress that you feel in your life right now, owning your successes and who you are, and understanding sometimes growth needs to be felt within before it manifests without.
Mercury enters Aquarius on February 11th, and Mercury in Aquarius puts communication, community, and logic to the forefront. Mercury will be in this air sign until March 2nd, and communication channels flow with inspired ideas, unique perspectives, and progressive conversations. This is the month to use your voice, speak up about what you are passionate about, and also be willing to learn something new. Pisces Season begins on February 18th, and this Pisces Season is a time of new beginnings and having compassion for yourself and others. Pisces Season is a time of the year when emotions are heightened, and transparency prevails.
The New Moon of the month occurs in Pisces on February 20th, and this New Moon is bringing about an influx of passion and opportunity with Venus entering Aries on the same day. This New Moon is all about setting your intentions, believing in them wholeheartedly, and allowing unconditional love into your life. While Venus is in Aries until March 16th, love takes on a more independent tone, and Venus in Aries doesn't settle for anything less than excitement, passion, and authenticity. February overall is a time of believing in yourself, creating from the heart, and allowing a new beginning to take place in your life.
Feature image by Kyra Jay for xoNecole
Being in a relationship with an Aquarius is like having a best friend and a lover in one. You can count on them to support you in all ways and make you feel like you are special. They love the individuality of others and there is nothing too weird or too unusual to the eye of an Aquarius, making the people in a relationship with them feel comfortable to be themselves. They have no problem finding a love match, but will only fully commit to the right one. They value consistency and loyalty, but will not restrict or dedicate themselves without being 100% completely sure about it.
Love for Aquarius is about making sense. This sign is ruled by Saturn and Uranus, and people often forget about the Saturn part. They are adventurous, rebellious souls, but they do so with purpose, intent, and in a structured way. They also expect this type of balance between freedom and commitment within their relationships. They are looking for a partner who can bring something different to the table and that isn't like anyone else they've ever met before. An Aquarius is like a unicorn in love looking for another unicorn.
Although it can be difficult to get close to an Aquarius and they only let a few people in, when you are in, an Aquarius will be there for you until the end. Read below to see how your sign matches with this air sign: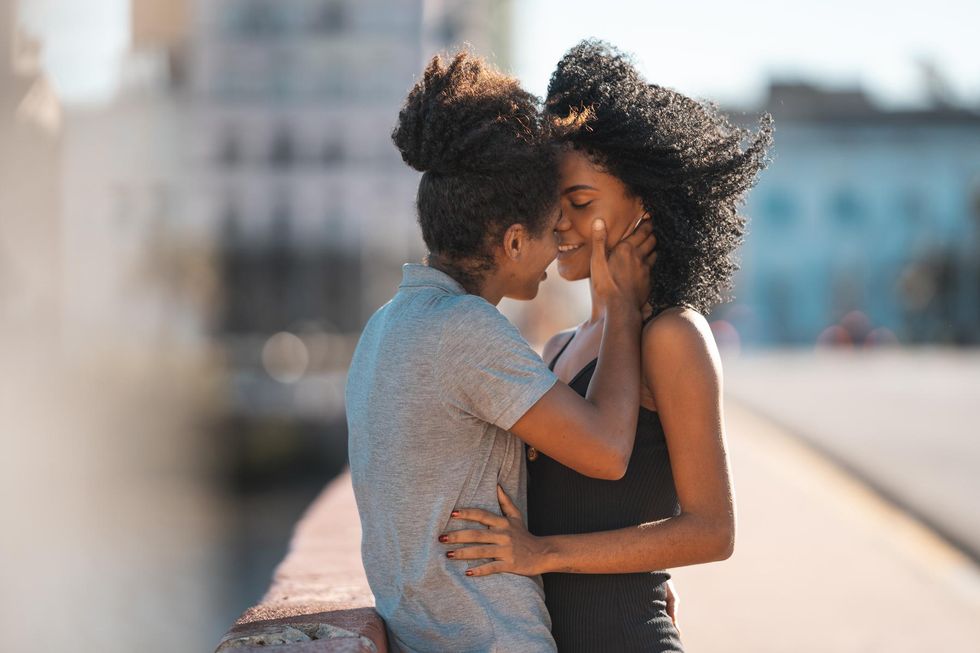 MesquitaFMS/Getty Images

AQUARIUS + ARIES
This couple is fun, adventurous, dynamic, and supportive of one another. Aquarius and Aries are often on the same wavelength and they also respect each other's differences rather than being turned off by them. Being that these are both highly independent individuals, they do need to make sure they are taking the time to meet in the middle and not create too many completely separate lives away from each other. Other than that, when it works it works, and these two have what it takes to go the distance if they are both committed to doing so.

​AQUARIUS + TAURUS
This match isn't the best of the best, and for obvious reasons. The Aquarius and Taurus live in different worlds and don't often want to visit where each other is. Aquarius thinks and Taurus senses. Aquarius wants to talk it out, and Taurus wants to experience it. Aquarius also tends to be a few steps ahead of Taurus, as Taurus likes to go at their own pace and rushes their energy for nobody. These two may work if they have other prominent air and earth factors in the birth chart, other than that, there are a lot of disagreements and conflicts here.

​AQUARIUS + GEMINI
Aquarius and Gemini are soulmates. Aquarius is one of the only signs in the zodiac that flows well with Gemini rather than fights against them. They see something special and unique about Gemini and vice versa. The conversation between these two signs is impeccable, and they can talk for hours. This is a fun relationship, where they both like to go out and spend time with friends, and there is a lightheartedness that they both crave within a relationship. Aquarius and Gemini are a meant-to-be type of love.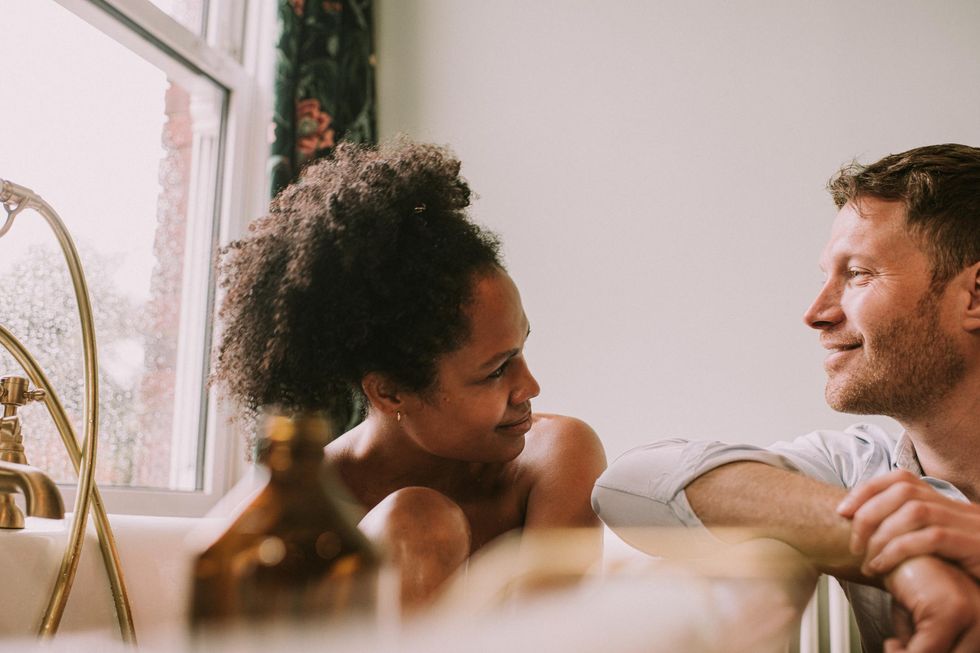 Catherine Falls Commercial/Getty Images

​AQUARIUS + CANCER
The compatibility isn't the best match for Aquarius, but it is not the worst either. If these two can understand that they have a lot to learn from each other and that their differences aren't weaknesses but rather mirrors of each other, then this relationship can be successful. The only major challenge here is the emotional world of them both. Aquarius is at a 1 and Cancer is at a 100. However, Cancer's energy can be good for Aquarius and help them be more vulnerable and open emotionally, which is beneficial to any relationship.
​AQUARIUS + LEO
Aquarius and Leo are where opposites attract. They are sister signs in astrology, meaning that these two signs are on the exact opposite sides of the zodiac wheel. You can envision this as yin and yang coming together as one. An Aquarius and Leo relationship is full of main character energy, and they both hold themselves well. Leo is intrigued by Aquarius' eccentric and quirky behavior and supports them in their self-expression. Egos can clash here from time to time, all in all, however, Aquarius can't deny how much they adore their bold Leos.

​AQUARIUS + VIRGO
Aquarius and Virgo are where intellect and respect meet. They have a lot in common, and both express themselves emotionally in similar ways. This connection is a hit or miss, as they may meet and immediately have a soulmate connection and a relationship full of inspiration, understanding, and grace. On the other hand, they may never get to that place and the relationship may stay stuck at the beginning stages of a connection. These two must be willing to dive deeper than good conversation to make it work.

​AQUARIUS + LIBRA
Libra is one of the only signs that can get Aquarius to the altar. Aquarius is ready to risk it all for Libra and vice versa. These two just get each other, and Libra opens up Aquarius' emotional world in a way where they don't feel forced. Aquarius and Libra are a fun couple with the best outfits and outgoing demeanors. There is a good give and take in this relationship and they both meet each other where the other is. This is one of the best matches for Aquarius and they tend to fall for each other quickly.
​AQUARIUS + SCORPIO
Aquarius and Scorpio are an oddball couple. They don't immediately seem like a great match to others, but when you dive a little deeper, you can see where the connection forms. Being both fixed signs, these two value loyalty, confidence, and stability in life. They know where each other stands and there is no second-guessing here. This, however, is another relationship though where egos may clash often and some mind games and power struggles may arise here. This relationship can work if both are in it for the right reasons.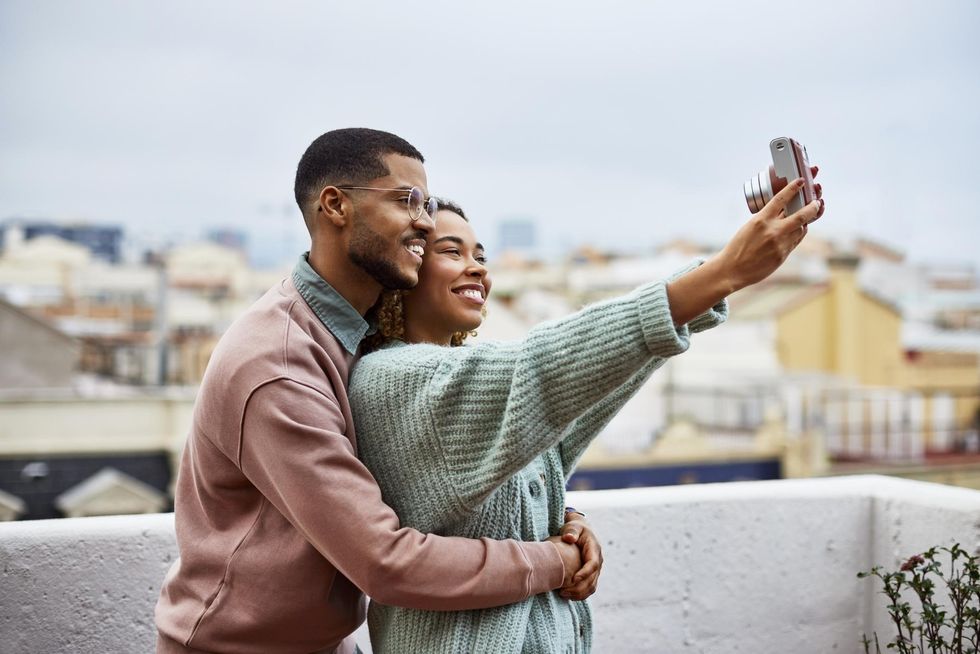 Morsa Images/Getty Images

​AQUARIUS + SAGITTARIUS
Aquarius and Sagittarius are a couple that is all about experiencing life together and learning from each other. They are both explorers of the mind, and Sagittarius helps Aquarius get out of their shell more. There are plenty of positive adventures that these two have together, and this is a couple who are both lovers and best friends. The chemistry is impeccable between these two, and that includes in the bed. Overall, this relationship has all the necessary components to succeed, and it's all about being at the right place and the right time in life for both of them.
​AQUARIUS + CAPRICORN
Aquarius and Capricorn are often fond and intrigued by each other. Being both ruled by Saturn, they have a common ground upon a relationship to be built upon. These two work on their relationship from the ground up and are both willing to put in the necessary time and patience needed for it to work. Over time, the relationship may go stale with the lack of emotional energy on both sides, and if they can learn to switch up the usual routine, go on frequent date nights, and spend time together, this relationship can be a successful one where they build a nice life together.
​AQUARIUS + AQUARIUS
An Aquarius and an Aquarius duo are not very common, but when they do meet they feel the magic. There is an instinctual knowing and connection that they have right away, but a lot of the time these two are better off as friends than lovers. See, Aquarius is the least common sign in the world, and they like their sense of individualism. Being in a relationship with someone more similar to them than anything is more of a turn-off for Aquarius as they like the fact that no one is like them. This relationship can work depending on the place in life Aquarius is in.
AQUARIUS + PISCES
This is a sweet pairing and a sweet couple. Pisces may be the best water sign match for Aquarius, as Aquarius finds something endearing about emotional Pisces rather than disruptive. There is a very special connection here that often goes missing, and Aquarius gets to take a break from all the logical thinking and indulge in a little fantasy when in a relationship with Pisces. Pisces may not always receive what they are looking for with Aquarius however, as they need that emotional rapport, but if Aquarius is willing to open up and be a little more vulnerable, this relationship can be magic.

Featured image by LumiNola/Getty Images
January is all about maintaining a positive vision for the future and finding your balance amid change. A lot is going on this month, yet everything that is occurring is bringing things back home. Life is moving at its own pace this month, and the more you can trust the timing of life and where things are moving, the more you can gain. The month begins in the midst of Capricorn Season, with Mercury and Mars both in retrograde. Plans may not fall through exactly how they were planned for the time being, yet everything is happening exactly how it needs to. With both these planets being in retrograde for half of the month, schedules, plans, and communication channels should be looked over thoroughly, and patience is needed.
Venus enters Aquarius on January 2nd, and love is to the community and the collective while Venus is in Aquarius. Relationships take on a lighter tone while Venus is in Aquarius, and this releases some of the pressure that's been felt while Venus was in Capricorn over the past month. Venus now being in an air sign for most of the month makes communication key regarding relationship development, and it's about listening to your heart just as much as you are listening to what's being said. The Full Moon of the month occurs less than a week after, on January 6th, and this Full Moon will be happening in Cancer. Emotions run high, and a chapter closes in life to bring you closer to the soul. This Full Moon is all about letting go of old baggage and healing the heart.
On January 12th, Mars officially goes direct after being retrograde in Gemini since October 30, 2022. Mars retrograde created chaos and switched things up in spaces that were once stable. Mars retrograde's duty was to shake things up and create a new direction forward that better aligns with what you are inspired by. Now that Mars is officially direct, you can take more action on your creative vision and dreams, and there are fewer road bumps on your path to success. Mercury also goes direct in Capricorn soon after on January 18th; and travel delays, miscommunication, and stability challenges all ease up during this time. Mercury direct in Capricorn makes concrete steps easier to take, and manifestation potential is increased during this time. Dream the dream, and take intentional action on them to see success.
Aquarius Season begins as the month ends on January 20th, and there is a New Moon in Aquarius as well as on the next day. Aquarius Season is a time when inspiration abounds, and a time to find your balance between logic and magic. Dreams come true during Aquarius Season, and this Aquarius New Moon is a good time to set your intentions and plan for the future. Uranus goes direct in Taurus on January 22nd after being in retrograde since August 2022, and there are fewer interruptions and disruptions when it comes to rest, feeling grounded, and following your heart.
With so many planets moving direct this month after being in retrograde, there is a huge weight lifted off the shoulders, and plans can come together again. January overall is all about perspective, patience, and growth.
Featured image by Kyra Jay for xoNecole
2023 is a good change of pace from what 2022 was for a lot of people. In 2023 we enter a 7 numerology year, which is a year where the vibe is more about peace, faith, reflection, and going within. Emotions are high, but through introspection and spiritual clarity, this can be an enlightening year for a lot of people. There are some very important, once-every-decade transits occurring this year, which is why 2023 is such a game-changer.
Next year, Saturn ends its transit in Aquarius where it has been since 2020, and we all remember what happened in 2020 and the tone of that year. Saturn leaving this air sign closes that chapter, and it's time for the collective to heal. Saturn enters Pisces in mid-2023, and a spiritual awakening will be occurring. Another significant transit occurring in 2023 is Pluto's move out of Capricorn and into Aquarius. Pluto has been in Capricorn since 2008 and has been showing us the power struggles of this world and where they are coming from. Pluto moving into Aquarius gives the power back to the collective, and anything that isn't authentic or freeing will transform.
Overall, 2023 is a powerful year for clarity, manifesting, and showing yourself the power you hold as the creator of your life. Learn from others, help highlight something for someone else and give them clarity as well, and work with the community around you to create something beautiful.
The world is going through a rebirth in 2023, and your mantra for the year reflects how you personally can move through this year while living your best and healthiest life.
Featured image by Delmaine Donson/Getty Images
Capricorn is one of the most loyal partners to have in life. Capricorns will never admit this but once they are in love or find someone they want to commit to, they are down bad. Capricorns thrive in stable environments, and they need this type of energy in their relationships as well. They aren't the ones to rock the boat or make the relationship more difficult than it needs to be. You know exactly what you are getting when you get into a relationship with a Capricorn, and they aren't too fond of change.
If you are someone Capricorn believes in, they will give all of their dedication and time to the relationship and will set goals here that help the relationship in the long haul and the success of it overall. Being in a relationship with a Capricorn is like being with someone who always has your back. Even if they don't agree with something you are doing or want to do, they won't put you on blast to others and tend to deal with challenges in private. Their respect for their partners in love is hard to shake, and once they commit to something, they see it as being a forever type thing.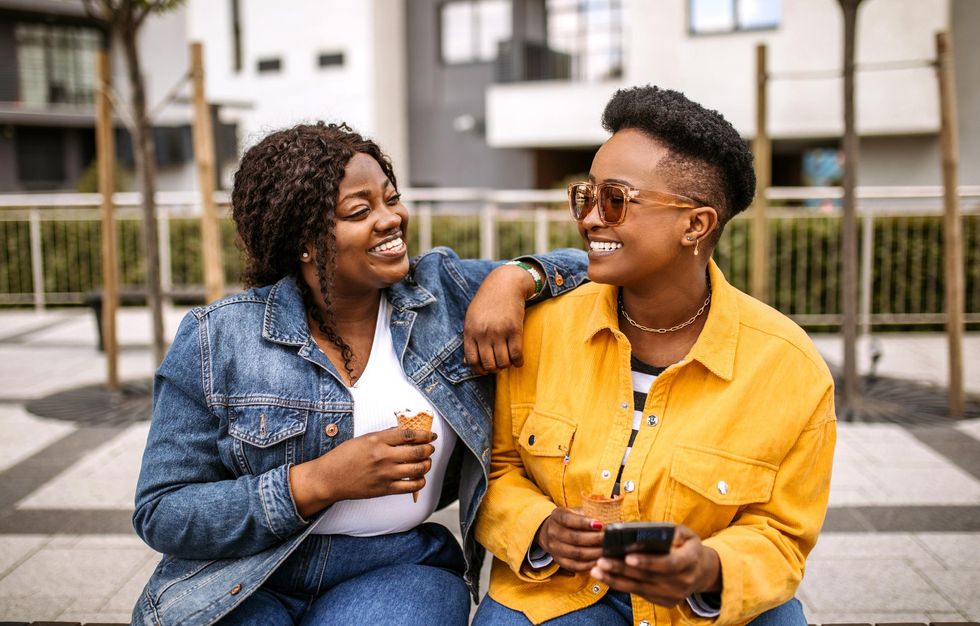 hobo_018/Getty Images

However, Capricorn is a stubborn sign who is often stuck in their ways and it can be difficult for their partners to get them to understand their perspective or where they are coming from. Capricorns also isn't the most emotional signs to be in a relationship with so if you are looking for public displays of affection, you are better off with a Leo. What Capricorn will provide, however, is something that will last the tests of time, something you can grasp, and a relationship built on mutual trust and stability.
Capricorn + Aries Love Compatibility
This pairing is the definition of a power couple. Capricorn and Aries individually are the bosses of the zodiac, and when they come together as a team they are truly unstoppable. If both of these signs are willing to put their egos aside for the sake of the happiness of the relationship then this can definitely work. What Capricorn wants in life, Aries wants as well. Being that they are cardinal signs, they both enjoy initiating projects, working toward something, and creating a legacy for themselves. However, Aries tend to get stuck at square one, and Capricorns also have a tendency for stagnation, and they could butt heads from time to time if they aren't actively doing things for fun that they enjoy, and not keeping things too serious all the time.
Capricorn + Taurus Love Compatibility
Capricorn and Taurus are a match made in heaven. I don't always ship same-element duos as I find they can get quite boring, but when it comes to earth signs, they do have a down-to-earth energy that works well together when it comes to the longevity of a relationship. Capricorn appreciates Taurus' need for stability and security, as this is what Capricorn is looking for in companionship as well. This duo works because they are both going at the same pace and both enjoy the sensual nature they can provide for each other. This couple builds together and creates a nice, often luxurious life together.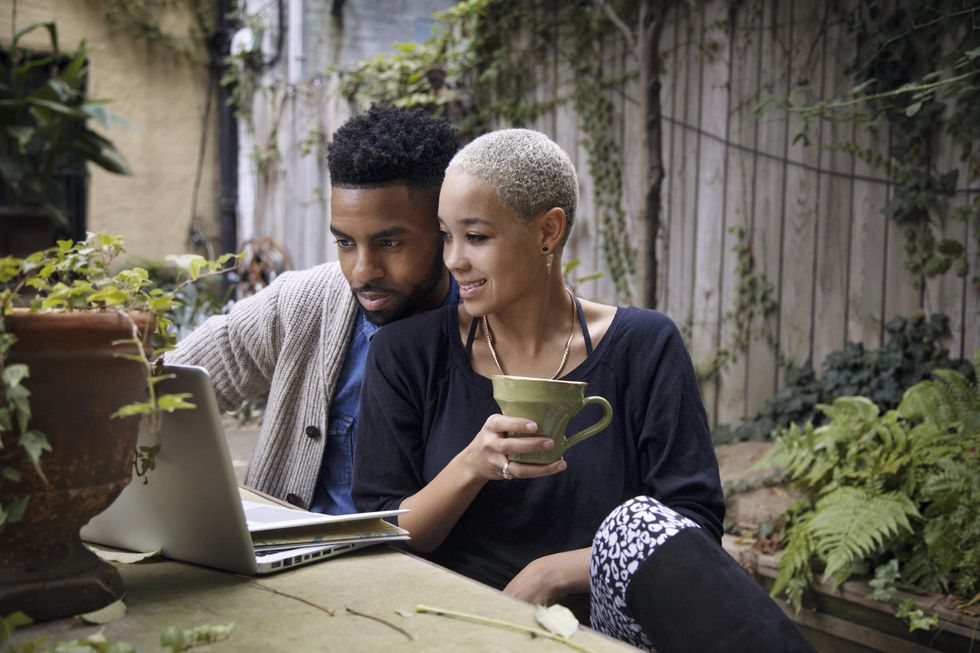 Cavan Images/Getty Images
Capricorn + Gemini Love Compatibility
This is a match that rarely works out the way that's intended. The thing about Gemini is that some people love what they are giving, and some are immediately turned off. Capricorn tends to be the sign that turns away from this air sign. Gemini is a sign you have to keep up with in a lot of ways romantically, and even though Capricorn is all about putting the work in, they are all about smart investments and don't often see Gemini as being one. Gemini's up-in-the-air qualities entice signs such as Libra or Leo, but when it comes to Capricorn, they want someone easier to grasp. Although this pairing can seem like fun at first, it rarely ends up at the altar.

Capricorn + Cancer Love Compatibility
This pairing is what I like to call the mom (Cancer) and the dad (Capricorn) of the zodiac. Capricorn's dependable, loyal, and stable nature matches well with Cancer's nurturing, compassionate, and giving nature. These two are opposite signs, and opposites attract when it comes to both of them. There is more room for love and growth within this relationship than there is discord or discontent, and they often feel like they have met their match when they come together. This is a relationship where they both intuitively understand what each other needs and both naturally want to provide that. Although Cancer's emotional mood swings can seem like a lot for an emotionally mature Capricorn, it's just what this earth sign needs to nurture the world they are creating for themselves.

Capricorn + Leo Love Compatibility
Capricorn and Leo can be another power couple if they are willing to grow together rather than separately, but this duo is hit or miss. Capricorns tend to be quite intrigued by the seemingly always-confident Leo, as they remind them of a part of themselves they often try to humble away. Leo helps Capricorn take their eyes away from climbing the mountain and enjoying what is in the moment. However, what Capricorn does best, which is ground energy, manifest, and stabilize, is something that Leo isn't typically looking for in a romantic relationship. Leo needs more excitement than Capricorn is always willing to give, but through learning more about what each other wants and needs, this relationship can work out.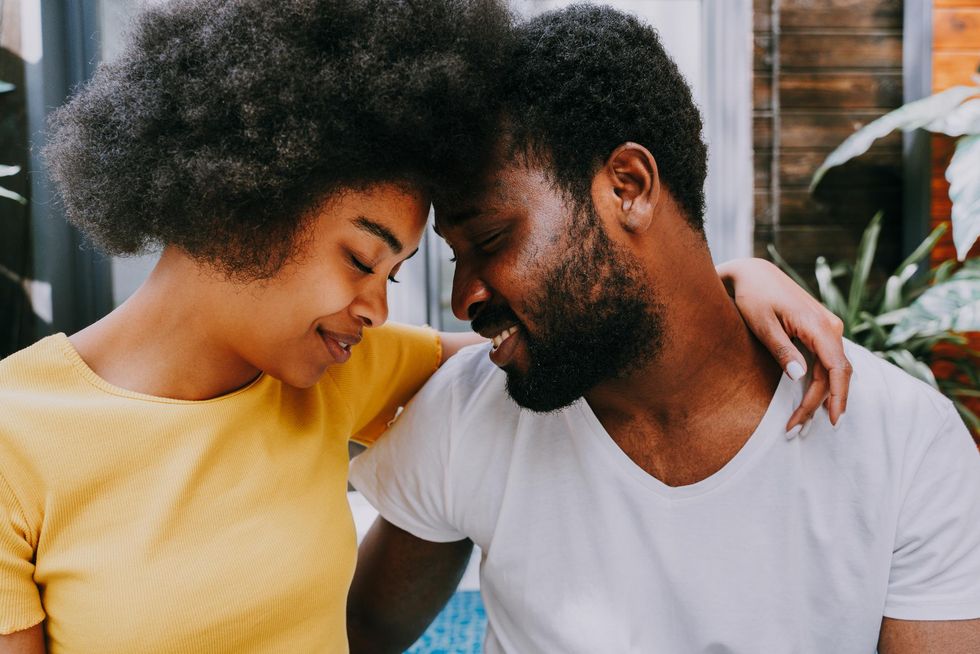 Fabio Formaggio/EyeEm/Getty Images

Capricorn + Virgo Love Compatibility
Capricorn and Virgo are a sweet couple. This is a couple that has history and that deeply values each other's presence and perspective. Loyalty is what these two thrive on, and they are both willing to give it to each other. This earth sign duo is a couple that doesn't ask for much but for love itself. They both have similar perspectives in life and in love, which keeps them on the same page. Being that these signs are both extremely hard-working, however, it can be difficult for them to put that same time and dedication into the relationship, and they'll have to remember to take the time out for date nights and romantic ventures so the relationship doesn't feel like another obligation in their life.

Capricorn + Libra Love Compatibility
This is a pairing you wouldn't immediately assume is something magical, but it definitely can be for some. What brings these two together the most is their love of the finer things in life. Capricorn wants to build a beautiful life, Libra loves looking at beautiful things. They both value commitment and are both the type of signs to take their relationships in life seriously, and they enjoy knowing this about each other. Capricorn and Libra make great partners to have in life, and when they come together they can provide this sense of dedication to the relationship. If they can focus on their similarities more than their differences, they can be a great couple.

Capricorn + Scorpio Love Compatibility
This is a common pairing in love when it comes to Astrology. Not only do these two signs tend to be immediately drawn to each other, but they are often in the same spaces and environments that make meeting each other inevitable. Capricorn is intrigued by Scorpio and their mysterious nature, and Scorpio feels the same about Capricorn's grounding and sensual energy. The sexual chemistry between these two is strong, and this is important to not only Scorpio but to Capricorn as well. These two have a lot in common and they both go at the same pace when it comes to relationships in life, making them feel extremely comfortable and open in each other's presence.

Capricorn + Sagittarius Love Compatibility
Capricorn and Sagittarius' compatibility isn't the strongest, but if other factors in the birth chart are there, this can work. Anything is possible, as they say. However, Sagittarius is a roller coaster Capricorn isn't always down to ride. An evolved Sagittarius who is at that place in life where they are ready to commit and settle down can work for the stable Capricorn. Although, Sagittarius is typically looking for something different than what Capricorn is. Sagittarius lives day by day, and Capricorn needs a plan. If they can both lay everything out on the table and define the expectations of the relationship, there will be fewer disagreements and fallouts here. Sagittarius can teach Capricorn a lot and vice versa and there is always an underlying energy of love with the sign next to you on the zodiac wheel, after all.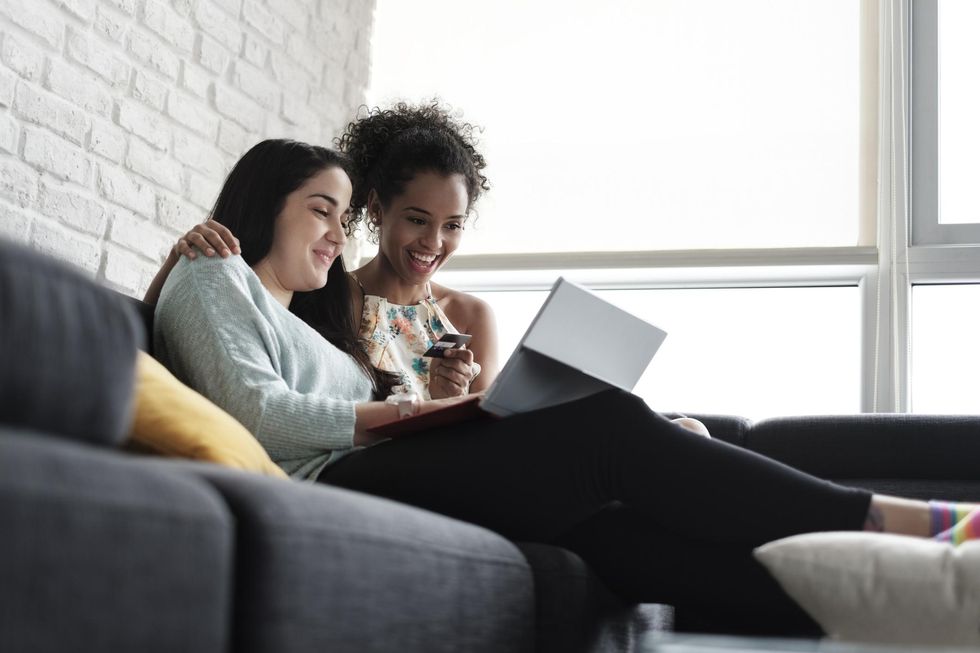 Cavan Images/Getty Images
Capricorn + Capricorn Love Compatibility
These two earth signs coming together can either be a divine connection or a recipe for disaster. Capricorns are typically better off in a relationship with someone that can provide something different than they can because they like to feel needed and like they are providing something valuable to the relationship. By dating their sign, it can be hard to understand what they are bringing into the relationship, and will feel almost like the purpose isn't there for them. What works here, however, is that Capricorn is a goal-oriented sign and this relationship can be one where they meet a lot of success in life together and a relationship that is rich in accomplishments and stature.

Capricorn + Aquarius Love Compatibility
You would think that Capricorn would stay away from such an air sign, but Capricorns are often very intrigued by aloof Aquarius. Capricorn and Aquarius are both ruled by Saturn which makes this relationship one where they take things step by step and evolve and grow together within the relationship. Capricorn appreciates Aquarius' logical yet eccentric nature, and Aquarius finds Capricorn's down-to-earth nature comforting. These two have more similarities than most earth/air sign duos, and this is a homebody couple that enjoys spending time with each other or close loved ones, in safe environments. This is an easy-going pairing that doesn't ask for much from each other but time.

Capricorn + Pisces Love Compatibility
Capricorn and Pisces is another soulmate pairing that you see often in marriage and committed relationships. Capricorn finds something sweet, romantic, and compatible about Pisces' energy, and Pisces feels the same about Capricorn. This is a couple that wants to spend all their time together and nothing is forced here. They get into the relationship already on the same page and there is a lot of reciprocity here. Pisces helps Capricorn live in their heart more than their head and helps them see things with an open-minded view. Capricorn reminds Pisces of the importance of stability and security, and Pisces feels safe in this relationship. Commitment is easy for these two as they both want what the other is offering.

Featured image by Drazen_/Getty Images

New Year's Eve is a night filled with jeweled tones, sequins, and good energy. Your zodiac sign in Astrology has a unique fashion blueprint, and the style that you resonate with most often has something to do with your sun, rising, or Venus sign. When it comes to New Year's Eve, it's a night when you are ready to celebrate. It's a time when you are letting go of one cycle, and about to prepare for another. Some signs may prefer to stay in on a night like this and reflect on all this year has taught them and do their new year's rituals. (I'm looking at you homebodies: Cancer, Virgo, and Taurus.) Other signs prepare for this day months in advance, and that includes what they will be wearing.
Fire signs may or may not do New Year's Eve the best. From the festivities to the fashion, to the excitement for it all; you definitely want to go shopping with a fire sign or plan a night out with one. We also can't forget that New Year's Eve happens during Capricorn Season, and this is their time to shine as well and put on their best suit. This year when it comes to fashion, we have seen old trends come back such as long gloves and tall boots, and on a day like NYE, the classic and timeless little black dress is a moment as well. You will find many Sagittarius' in bright colors, Aries in black, and Libra in gold.
Your zodiac sign is an expression of yourself and who you are, and New Year's Eve is a night when you are shining in your unique style but with a little flare.
Featured image by Dimitrios Kambouris/Getty Images for The Gotham Film & Media Institute