Born between December 22nd and January 19th, these Saturnians are notorious for being pragmatic workaholics who are constantly striving to reach the peak of their proverbial mountain of acclaim and success. Ruler of the 10th house, Capricorn is no stranger to grind as they are internally driven by their duty to fulfill their obligations.
Oftentimes, these individuals grow up a lot quicker than most, with many of them playing the role of older sibling and, in some cases, a parent to their own mother or father. In extreme cases, physical and emotional neglect in their formative years can turn them into overly-responsible people who tend to carry the weight of the world on their shoulders. This is how Capricorn gets its reputation for being the most serious sign of the zodiac.

As a Cardinal Earth sign, Capricorn is often set on laying the groundwork for their future—particularly for their family. Their loyal and sacrificing nature often puts them at the forefront of their family, often making them the backbone of the group. Even those that grew up in a dysfunctional environment are often motivated to create change through breaking generational patterns.
Generally associated with the "father" archetype, Capricorn may experience tension with an important male figure leading them to reject all forms of authority. Sovereignty is a must with this power-hungry boss who takes pride in living their life on their own accord.
The Capricorn Zodiac Sign: An Overview
Physiologically, Capricorn rules the knees, joints, skeletal system, and teeth. Its ruling planet, Saturn, represents the structures of our society that uphold order—such as law enforcement, public officials, and politicians. In some cases, this reserved zodiac sign can be quite traditional in their values. Their appearance is usually well put-together but nothing glamorous as they prefer practicality over anything. You can typically spot them by their wide face accentuated by their chiseled cheekbones, giving them a strikingly photogenic face. Their hair tends to be fine, even if they have a lot of it and the men have a tendency to bald relatively early in life.
Often mistaken as a total snooze-fest, the Capricorn will surprise you after warming up to them. You'll come to find that Capricorn is attentive, charming, and funny—with some even possessing a dark sense of humor that only translates to people that can accept the balance of light and dark. There's no coincidence that this GOAT is represented by "The Devil" in the Tarot. That's not to say Cappies are evil but given their Saturnian influence, they have a tendency to be melancholy and even depressed. These emotions, often mislabeled as "bad," are simply a part of life in many cases. Due to some tough circumstances in their past, these resilient go-getters learn to master the art of processing heavier emotions like grief, sorrow, and loss which each play a vital role in our emotional development and balance.
Capricorn Best & Worst Personality Traits
Best Capricorn Personality Traits:
Ambitious
Practical
Disciplined
Classy
Worst Capricorn Personality Traits:
Uptight

Melancholy
Critical
Capricorn in Career
As natural-born leaders, Capricorn bodes well in positions of leadership, whether that's in a big corporation, government office, or a small business. More goal-oriented than most, they love having a clearly mapped out strategy for how they're going to get from Point A to Point Z. Heading over the logistics of an operation is a suitable role for these structured disciplinarians.
All feelings aside, a Capricorn will get results no matter what it takes. Although they have the ability to motivate those around them, they can just as easily strike fear in them as well which is why it's important for the power-hungry individuals to stay humble. In taking this approach, they can wield their influence with more ease and harmony for everyone involved. Whatever career a Capricorn chooses, even if it's being a stay-at-home mom, will always entail the three pillars of succes—build, achieve, secure.
Capricorn in Love
Typically, Capricorn likes to take their time in building a relationship. Remember, they are an Earth sign so they're going to move a little slower but usually with good reason. With their legacy being an important factor, they have no problem waiting until they hit the genetic jackpot.
As driven as they are, it's important for their partner to have their own thing going on so they don't suffocate the poor Capricorn who gets a bit squeamish if emotions get involved too quickly. Secretly, these composed lovers desire to surrender to wild romance; however, their Saturnian nature won't allow their feelings to trump their logic. It takes a special person to see through this defense mechanism and to not take it personally when they're immersed in their work (it's their happy, safe place).
Give them space when they need it but don't be afraid to call them out on their shit when they're clearly making excuses to spend time with you. They have a tendency to distract themselves with work when their feelings get stirred up. In due time, they'll grant you access to their precious inner world in which you'll begin to see the innocence and purity that lies within them. Generally, Capricorn pairs well with other Earth signs (Taurus, Virgo, Capricorn) as well as Pisces and Scorpio.
Famous Capricorn Celebrities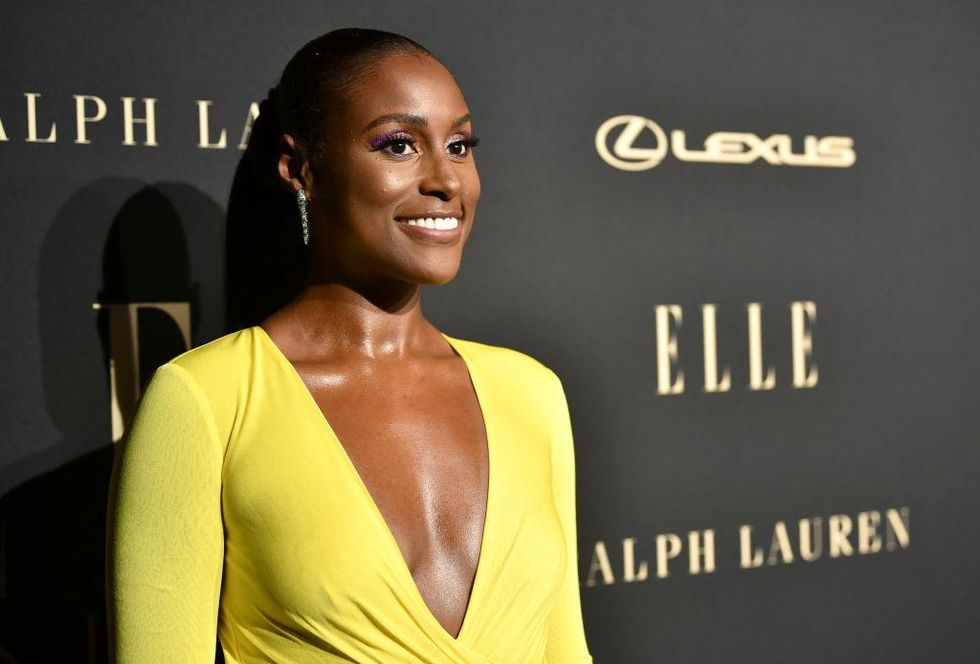 Emma McIntyre/Getty Images for ELLE
Issa Rae
Tina Knowles
Blue Ivy Carter
Denzel Washington
Mary J. Blige
LeBron James
Michelle Obama
John Legend
Tiger Woods
Featured image by Emma McIntyre/Getty Images for ELLE
Keep reading...
Show less
As the final Fire sign of the zodiac, Sagittarius embodies all of the wisdom accumulated through Aries and Leo. Often depicted as a wise sage of sorts, this philosophical mutable sign is well-versed in an array of topics. Unlike its opposite sign, Gemini, who is the jack-of-all trades but a master at none, Sagittarius proves otherwise, often priding themselves on how thorough they are about anything that interests them.
Born between November 22nd and December 21st, these spontaneous individuals thrive in a space of curiosity and exploration which is often why many of them love to travel. Exploring different cultures is one of the ways that Sagittarius makes sense of the world. Their open-mindedness typically makes them popular amongst others—especially those that feel like outcasts or rejected. There's something about their friendly demeanor that can make anyone feel accepted.

Ruled by Jupiter, planet of expansion, Sagittarius knows no bounds given their intrinsic nature to go beyond the familiar in pursuit of something different. These free-spirited individuals strive to experience the most that life has to offer which is why they appreciated variety. As a mutable sign, they have a tendency to flutter from one interest to the next—whether it be a job, hobby, relationship, or environment. As ADHD as Sagittarius can be, they'll often challenge your idea of the truth while simultaneously convincing you to reassess your personal beliefs particularly regarding religion, politics, and morals.
Being one of the chattiest signs of the zodiac, they will never shy away from a debate especially if it's about a topic that is close to home. If you dare to be their opponent, prepare yourself for a long-winded battle that ends with you both agreeing to disagree.
The Sagittarius Zodiac Sign: An Overview
Physiologically, Sagittarius is associated with the hips and thighs. Typically, they have very attractive, toned legs that don't take much effort to upkeep. Often depicted as half man and half horse, you can spot them in the crowd by their chiseled calf-muscles, big smile, and a booming voice. Sorry, Meg, but these are the OG Stallions. It's rare that you'll come across a quiet Sagittarius as they tend to be the life of the party. Their shrill laughter can cut through any tension, helping to ease the vibes amongst the crowd. That class clown in your English Literature class probably had some major Saggie placements in their chart.
As entertaining as these light-hearted optimists are, they can be equally as frustrating when they don't seem to take things seriously. Their discomfort usually comes from a space of fearing criticism which they can be quite sensitive to. On the contrary, they don't have a problem dishing out the truth about others. If they're not tactful in their approach, they can easily rub someone the wrong way—even coming off as patronizing.
As they mature over time, Saggie learns to choose their battles wisely and to just allow people to think what they want. Once they realize that multiple truths can exist simultaneously, they'll be free of their sometimes impetuous desire to impart wisdom onto others.
Sagittarius Best & Worst Personality Traits
Best Sagittarius Personality Traits:
Spontaneous
Friendly
Optimistic
Adaptable
Worst Sagittarius Personality Traits:
Restless
Blunt
Inconsistent
Sagittarius in Career
As the sign of the "higher mind," Sagittarius' thirst for knowledge makes them life-long scholars who may eventually try their hand at teaching as well. Given their clearly-defined ethical code, they also bode well in legal professions especially those related to human and civil rights. With their tendency to root for the underdog and the disenfranchised, these motivating forces have the power to create change within the political arena that will ultimately benefit all of mankind.
Their impeccable communication skills position them to be best-selling authors, editors, literary agents and publishers. Due to their association with all things foreign, the Sagittarius may find their niche working away from their home country. A natural born hustler—these individuals fare well in entrepreneurial efforts that allow them to be as free, creative, and ambitious as they want to be.
Sagittarius in Love
With freedom being their top priority, Sagittarius usually takes the longest to explore their options prior to "settling down." In their younger years, it's typically best to allow them free reign. Committing at a young age can be disastrous for them and anyone they're involved with due to their wandering eye. Over time, they'll eventually get tired of the fleeting, whirlwind romances that don't seem to amount to much but a sexy situationship. Given their impulsivity, they can be promiscuous when single.
Once they actually decide they want to be in a relationship, it's important to keep things fresh to keep them interested. Not one for vanilla sex, Sagittarius wants a partner who is open to exploring some unconventional methods. Out of all of the zodiac signs, they'd likely consider an open relationship. As much space as they need to do their own thing, a long-distance relationship could be perfect for them.
In addition to keeping the sex exciting, they also desire intellectual stimulation. Staying updated on world affairs are good talking points to keep them engaged. More than anything, they want to create beautiful memories with someone who enjoys traveling just as much as they do. As one of the more friendly signs of the zodiac, it's important for a Saggie's partner to be secure within themselves and their relationship. Notorious for having tons of friends (especially of the opposite sex), any jealous type won't be able to last for long.
The Sagittarius zodiac sign isn't a sign that bodes well with the idea of being possessed by another which is why they prefer more independent lovers. Generally, other Fire signs (Aries, Leo, and Sagittarius) and Libra and Aquarius are good matches for this passionate free-spirit.
Famous Sagittarius Celebs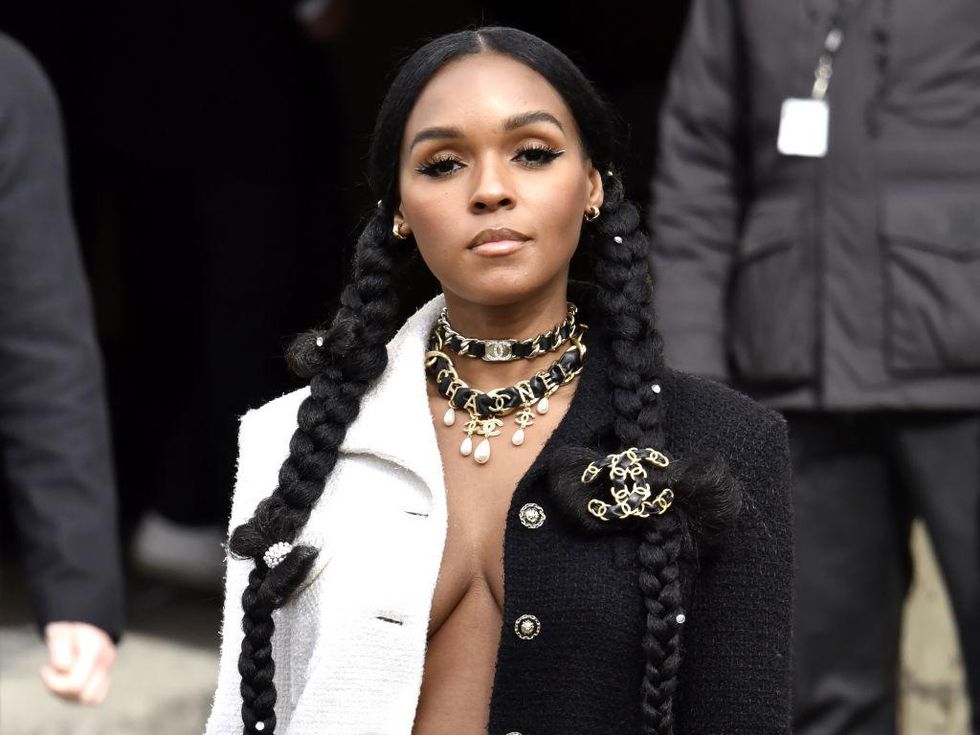 Foc Kan/WireImage
Teyana Taylor
Jay-Z
Tiffany Haddish
Nicki Minaj
Russell Wilson
Jamie Foxx
Janelle Monae
Lauren London
Featured image by Foc Kan/WireImage
Keep reading...
Show less
Born between October 23rd and November 21st, Scorpios are Fixed Water signs that will mesmerize you. Their piercing gaze seemingly invites you to come closer while simultaneously sending a shudder of fear down your spine. With Mars being their ancient ruler, these powerhouses can intimidate the most courageous of hearts. Once Pluto came on NASA's radar in the early 1900s, it then became Scorpio's co-ruler. Associated with the underworld, this tiny planet is how this zodiac sign gets its reputation for having a dark side.
Given their symbol being the Scorpion, there's definitely some truth to this statement. However, a Scorpio typically won't sting first and usually lash out in a form of defense against anyone that bruises their fragile heart. Although they can be tough as nails, these undercover romantics just want their feelings to be held safely within the gentle, devoted hands of another.

Physiologically, Scorpio is associated with reproductive system, sex organs, and bowels. Associated with the 8th house, they're known for being the best secret-keepers which could be a good or bad thing depending on the context. If you ever get jammed up with one of these loyal Water signs, you won't ever have to worry about them snitching.
These baddies are the epitome of "ride or die" making them fiercely dedicated to their loved ones. You can typically spot a Scorpio in the crowd by the brooding look on their face and the all-black attire they wear as if every single day is a funeral. And essentially it is for this zodiac sign who just so happens to represent death—which, in some societies, is still a taboo topic.
However, this is what the energy of Scorpio is here to awaken within us—a curiosity to explore that which is often viewed as forbidden fruit.
The Scorpio Zodiac Sign: An Overview
As the ruler of the 8th house, Scorpio represents the shadow aspects of ourselves and society. Wherever we find this zodiac sign in our natal chart can often pinpoint the trauma we've experienced. Being a Fixed Water sign, these individuals have a tendency to harbor trapped emotions that desperately need acknowledgment and healing. This zodiac sign is notorious for holding a grudge which can result in physical ailments if they're not mindful fo the emotional debris that needs to be cleared.
Associated with the psyche, Scorpio also represents shadow work as well as therapy which is often a resource that can be utilized during a healing process. As water signs, they tend to be more introverted with a tendency to internalize their emotions. It's important for Scorpio to learn that someone can be just as gentle with them as they generally are with others.
It's a battle for them to put down their guards but once they do, they'll invite you into their world of mystery because deep down they actually want to be known through and through. Their intensity can frighten off some but those special people that dare walk straight into this quiet storm will be pleasantly surprised by the warmth and care that a Scorpio can provide.
Scorpio Best & Worst Personality Traits
Best Scorpio Personality Traits:
Determined
Thorough
Passionate
Intuitive
Worst Scorpio Personality Traits:
Deceptive
Obsessive
Spiteful
Scorpio In Career
Tell a Scorpio they can't do something then watch them commit themselves—blood, sweat, and tears—into proving you wrong; not so much for the purpose of stroking their ego but more so as a confident decree to the Universe that they are capable of accomplishing whatever they put their minds to. It's easy for them to get fixated on a goal, especially if it involves them attaining masses of power and influence.
In a past life, your favorite Scorpio was probably a deranged cult leader but in this lifetime they've returned to right their wrongs. When these competitive, hard workers aren't busy trying to out-perform themselves, you can typically find them working in fields such as psychology and detective work. With the 8th house being associated with the Occult, these spooky babes have a knack for the invisible realm making them powerful healers and psychics.
Scorpio In Love
More than likely, a Scorpio wrote the prototype marriage vows particularly that one line that emphasizes "until death do us part." Once they're in a relationship, they are in it which typically grants them the wherewithal to deal with toxic bullsh*t a lot longer than most—all for the sake of an eternal love. They are literally obsessed with the idea of finding, and possessing, that one special person that just gets all of their weird ways that most people don't have the patience to understand. If you're thinking about partnering up with one of these sultry hotties be prepared to merge your souls-- possibly through some sort of blood binding ritual that will seal your fates together for all of eternity. *inserts evil laugh*
Exaggeration or not, Scorpio aims to go deep (in more ways than one). Commonly known as the freakiest sign of the zodiac, they aim to please but don't mind taking on a more dominating role either. Remember—they're ancient ruler is Mars. During sex, they prefer a rough ride whether they're the ones getting pushed around or the one handing out the lashings while they have you handcuffed to the bed.
There will never be a dull moment in the bedroom with these pleasers.
Although the way into their bedroom is enticing, you must first gain entry into their heart. After experiencing some deep heartache, these cautious lovers tend to be choosy and slow-moving in a connection. It's almost as though they're testing whether you have staying power or not. Once they feel emotionally safe with you, they'll be wide open and ready for you to unlock the coochie chakra. These sensitive, fierce individuals pair well with other Water signs (Cancer, Scorpio, Pisces), Capricorn, and Virgo.
Famous Scorpio Celebrities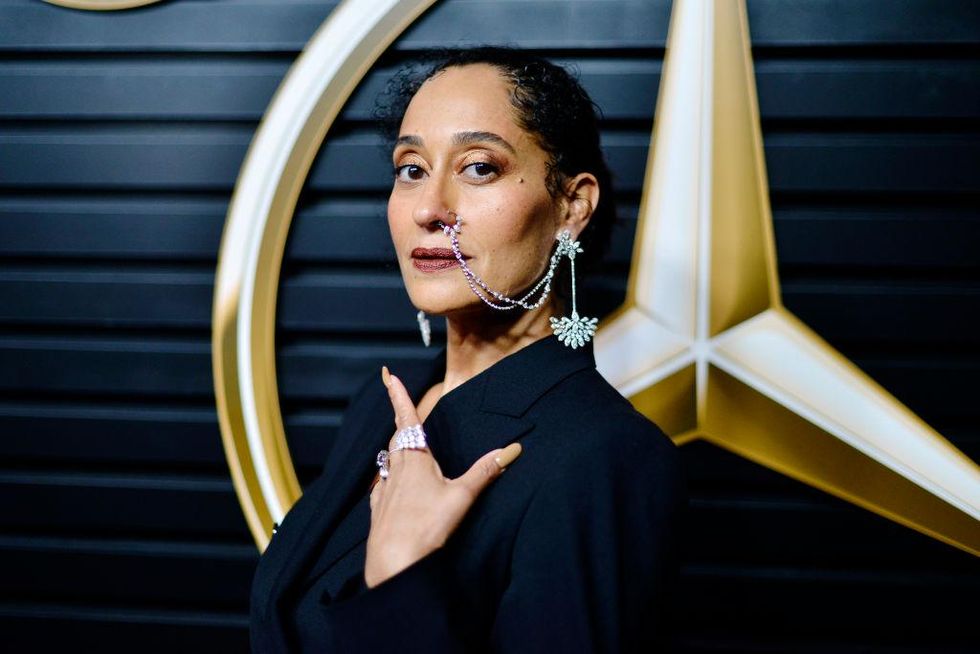 Jerod Harris/Getty Images
Willow Smith
SZA
Tracee Ellis Ross
Future
Drake
Ciara
P. Diddy
Whoopi Goldberg
Gabrielle Union
Featured image by Jerod Harris/Getty Images
Keep reading...
Show less
Astrology is a funny thing. On the surface, based off of your sun sign, you could appear to be an ambitious Capricorn or a chill Gemini, when in reality, you're the complete opposite. The biggest mistake that many people make when using astrology to learn more about themselves is by only observing the sun sign.
"Many people look at a person's sun sign as the end-all, be-all of astrology, but people who do that are doing themselves and others a grave disservice. When analyzing a person astrologically, you need to look at them holistically."
In astrology, your house placements are equally as important as your sign placements and can reveal a ton about how you experience and operate in the world. "Each house represents a different aspect of life, from travel and romance to career, and every planet in your chart is located in both a sign and a house."
If you'd like to learn what field you should explore career-wise, look primarily at your 10th house placement. Your 10th house placement will reveal a lot about what and where you need to be in order to thrive in your career.
I highly recommend creating an account with Astro.com (or Co–Star) to find your 10th house placement. Then, take a look below for a brief breakdown of what your 10th house placement reveals about what you need to thrive, career-wise.
What Sign Is In Your 10th House?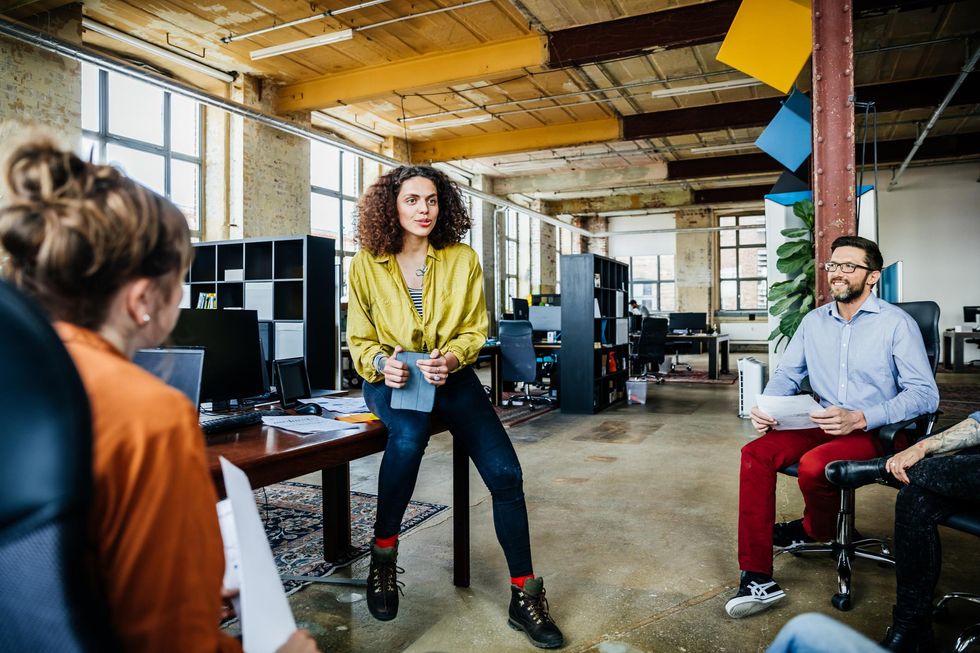 Hinterhaus Productions/Getty Images
Aries in 10th:
You need to be a leader in your career. You have a strong desire for recognition.
Taurus in 10th:
Karmically, you need to learn to let go of your strong desire for prestige and authority. It can sabotage your career success! Focus on the work and providing value, regardless of whether or not you're recognized for it.
Gemini in 10th:
You need to speak and express yourself in your career. You require flexibility and contact with many people. You may find yourself having more than one job at a time.
Cancer in 10th:
Your career is directly tied to your emotions - you need to work in a nurturing environment or to be able to work from your heart in your career.
Leo in 10th:
Behind-the-scenes professions are not for you. You require a career that provides the opportunity for you to receive attention and acknowledgement from others.
Virgo in 10th:
You require a career dedicated to serving others and that utilizes your keen attention to detail. You are extremely analytical and selfless in your career - your primary goal is to make everyone else's jobs and lives easier.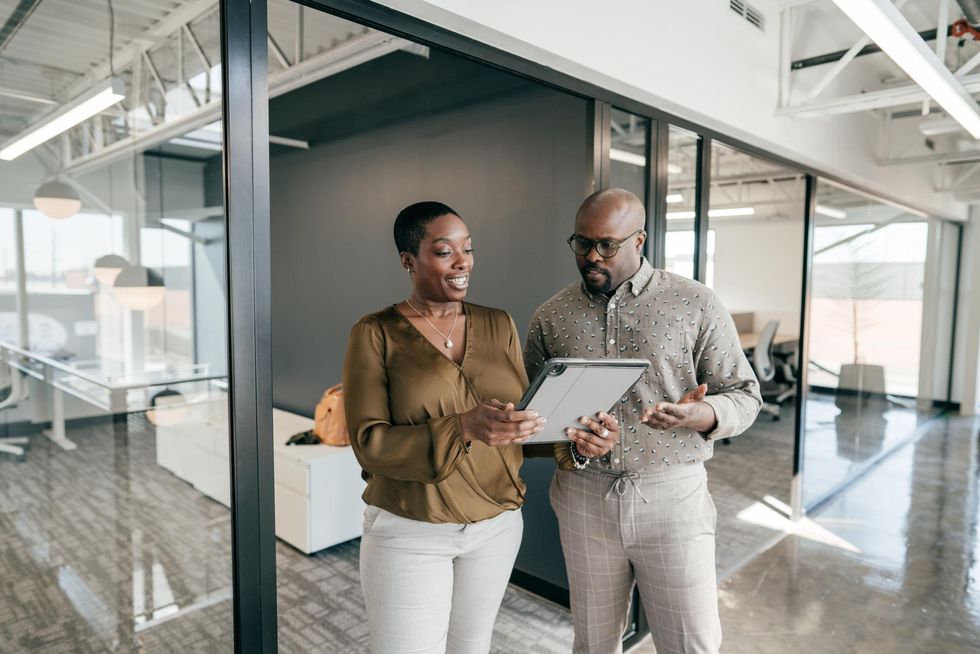 kate_sept2004/Getty Images
Libra in 10th:
You have a strong sense of justice. You would make an excellent attorney or judge. You are diplomatic and tactful. You also exhibit strong artistic abilities.
Sagittarius in 10th:
This is an extremely favorable 10th house placement. You are a hard-working, friendly and outgoing leader. You relate well to others and to the public.
Scorpio in 10th:
You need a career that utilizes your strong investigative skills and your ability to face some of life's less pleasant realities, like life or death matters.
Capricorn in 10th:
You are highly protective of your reputation and would thrive in an environment where you can grow or climb the ranks to becoming the boss - whether it's for your own company or a Fortune 500 company!
Aquarius in 10th:
Your ideal workplace is somewhere unorthodox, where you can work with influential people in organizing and fighting for the rights of the underserved. Non-profit work may be an excellent fit. You like to feel dedicated to an altruistic cause.
Pisces in 10th:
You need a profession where you can care for and help to heal others. Your work must appeal to your emotions and compassion for others. Otherwise, you will have difficulty tolerating it.
What Planet Is In Your 10th House?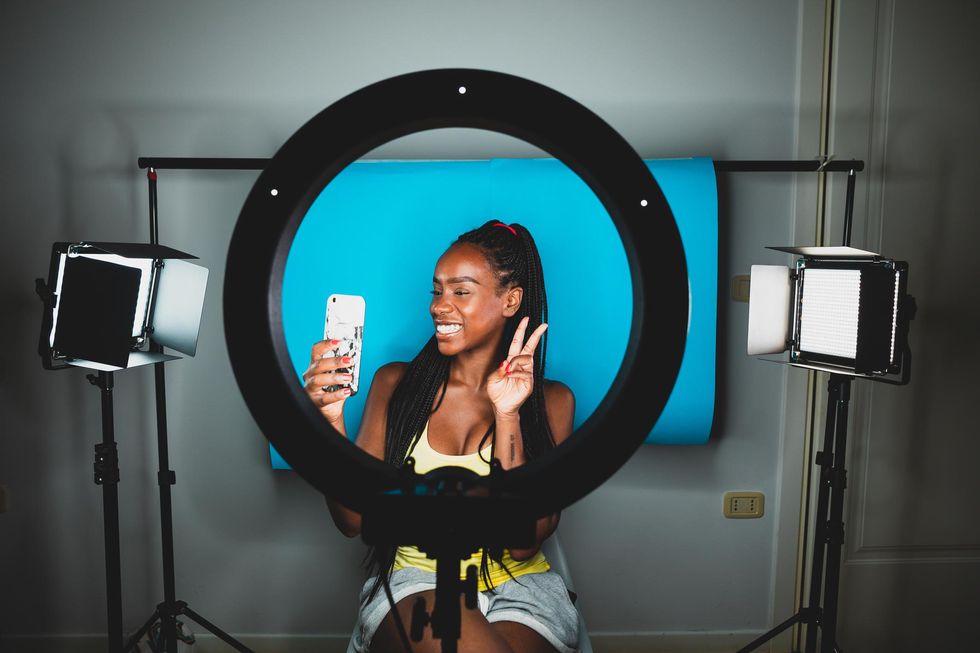 LeoPatrizi/Getty Images
Sun in 10th:
You are known for your career. You are authoritative. You have a strong inclination to be a public figure.
Moon in 10th:
You are emotionally invested in your career. A home-based job or an occupation related to family or children is ideal. Your career may fluctuate a lot - it's out of your control. Public note and worldly success is possible.
Mercury in 10th:
You require a job that utilizes your attention to detail and the opportunity to speak and conduct meetings. Anything technology or analytical-focused is a good fit.
Venus in 10th:
A very favorable position, you can achieve success, prestige and prosperity in your career. You are highly creative and easily accepted by the public.
Mars in 10th:
You fare best in a career that requires a lot of physical activity. Engineering, mechanics or the military fields are good choices.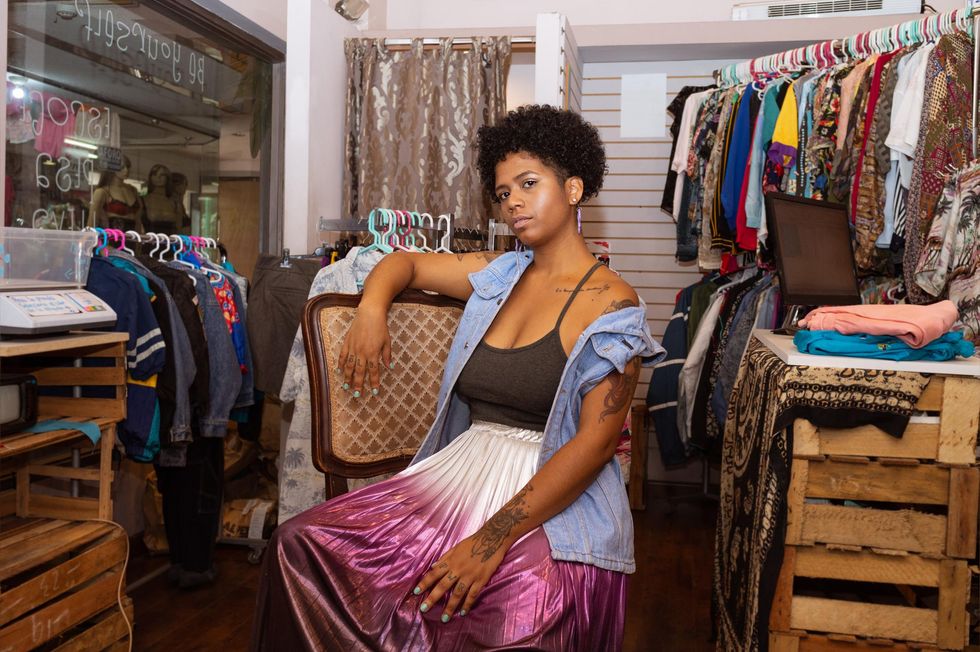 Florence Goupil/Getty Images
Jupiter in 10th:
You are afforded plenty of opportunities career-wise, this is the luckiest placement for prosperity and success in your career. You can easily achieve a high position of importance in whatever field you select.
Saturn in 10th:
Everything you achieve will come through hard work. Opportunities won't come easily but you have the natural determination, discipline and ambition to achieve your dreams. You have strong business acumen.
Uranus in 10th:
You need an unorthodox career, your career path may involve several twists and turns. You need to be your own boss because you refuse to conform. You are extremely original and altruistic. You are a humanitarian at heart.
Neptune in 10th:
You require a career related to spirituality or healing others. You may find that others frequently take credit for your work. You must disown your ego and serve others in your career in order to achieve success.
Pluto in 10th:
Your career will transform you and/or others. Professions related to surgery, death, investigation and insurance are excellent choices.
What's your 10th house placement and where do you work?
Featured image by Hinterhaus Productions/Getty Images

Keep reading...
Show less
The Eclipse Season saga continues into this month along with the Retrograde party. The month ahead continues to find us challenging what we've known as the truth as facades come crumbling down. This is a time in which we're encouraged to tune into our intuition instead of making decisions on what is presented to us. Sometimes the truth is a tough, but necessary, pill to swallow.
As sobering as this month can be, Venus comes through with the love assist to soothe us after experiencing some much-needed reality checks. Remember--we're all going through a lot of changes right now so be kind to yourself and others. Instead of feeding into the divisiveness, lean into our shared humanity.
Check out how your zodiac sign is affected in the month ahead!

Aries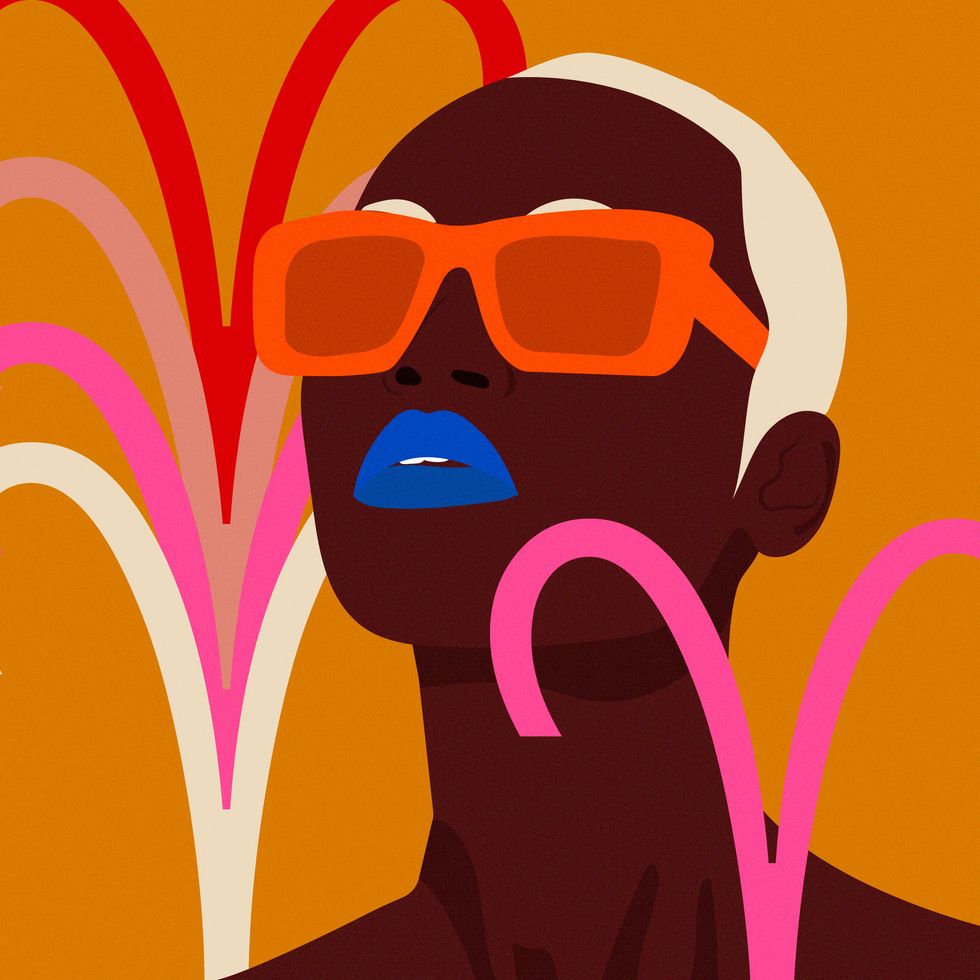 AriesLaci Jordan for xoNecole
The beginning of the month has you focused on home and family matters, Aries. However, duty calls as it pertains to your career challenging you to find that much-needed work-life balance. The New Moon Solar Eclipse invites you to assess your inner dialogue and the way you communicate with others. Mental limitations that restrict you from living and expressing your truth are dissolving with this lunation.
When Mars enters Leo, you've got the confidence to not only talk the talk but to walk the walk as well.
On the 14th, the Saturn-Uranus square could bring a reality check regarding your finances and long-term goals. The following week, the Sun enters Cancer, motivating you to do absolutely nothing but stay at home. On the 22nd, Mercury goes direct which helps you move a project into the next phase. The Full Moon on the 24th highlights an achievement of yours. June wraps up on a high note with Venus entering Leo, inspiring you to shine your light!
Taurus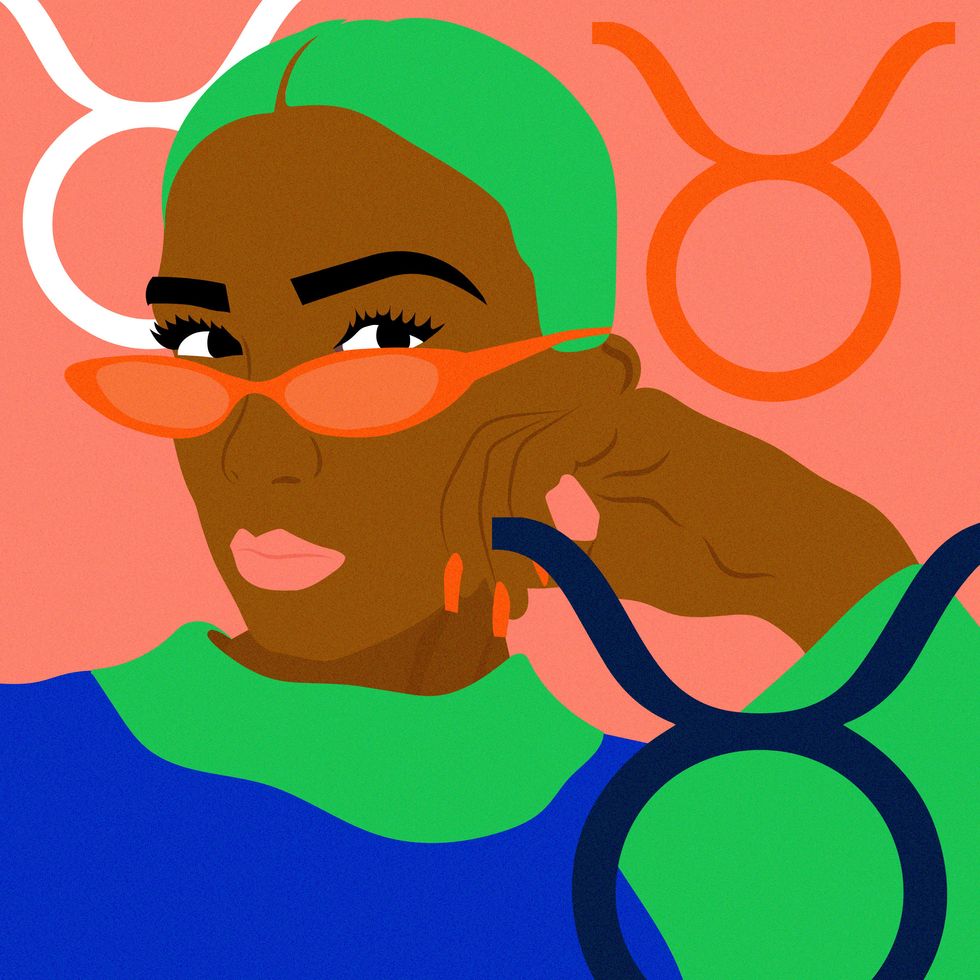 Taurus
Laci Jordan for xoNecole
June begins with Venus sweetening up your tongue. As the saying goes, "You'll catch more flies with honey." The New Moon Solar Eclipse on the 10th invites you to dive deeper into your beliefs about your self-worth and finances. Creating wealth for yourself starts from within. On the 11th, Mars enters Leo encouraging you to rule with love, not an iron fist. Be mindful of how much energy you're exerting towards your career goals around the 14th.
Prioritize time to decompress and do something just for you.
When Jupiter Retrograde meets up with the Sun in Cancer on the 20th, spend some time nurturing your dreams. Speak life into your future and surround yourself with supportive friends. On the 22nd, Mercury goes direct which helps you get back on track financially. The Full Moon on the 24th gives you a chance to be recognized for your contributions to your community. During Neptune's six-month Retrograde, you're invited to gain more clarity about the greater impact you want to have on society and how your tribe can help you achieve your mission. When Venus enters Leo on the 27th, indulge your inner child with some much-needed play time.
Gemini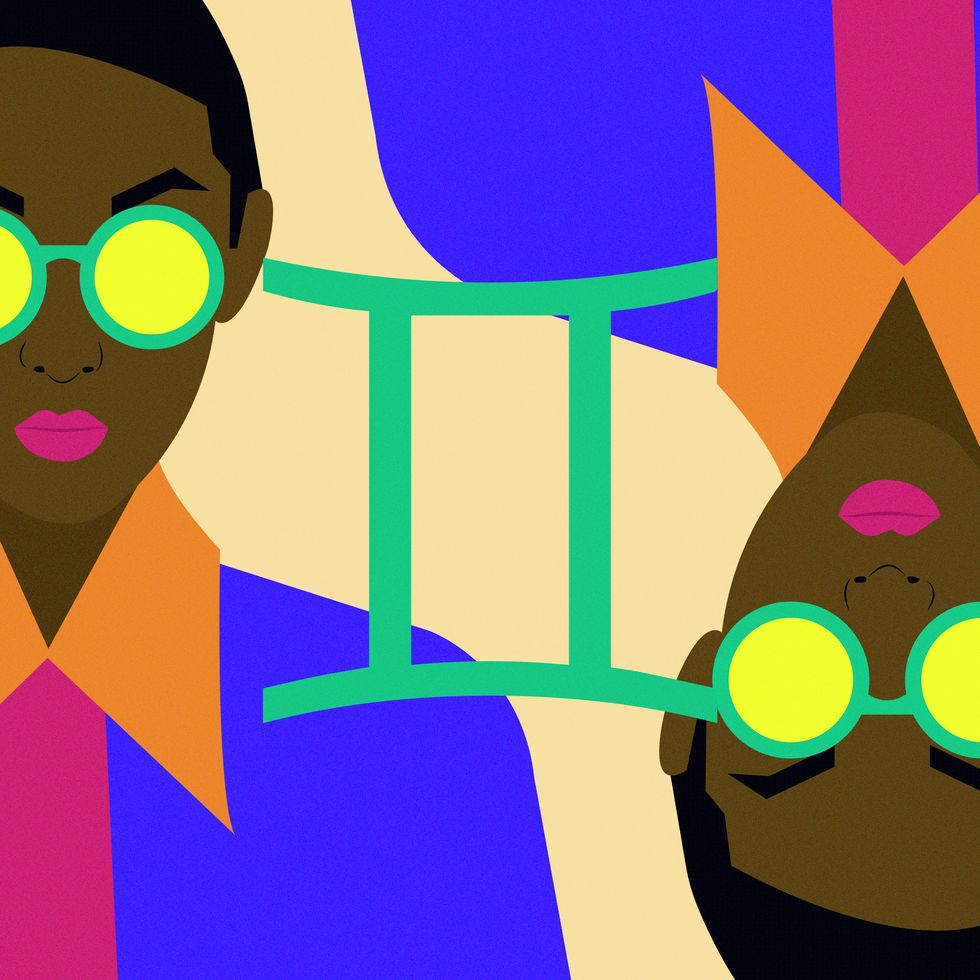 GeminiLaci Jordan for xoNecole
Your values, finances, and material assets could use some TLC when Venus enters Cancer at the top of the month, Gemini. The New Moon Solar Eclipse on the 10th brings sweeping changes to at least one area of your life. Life as you know it may be moving in a completely different direction but it's exactly what your soul ordered to experience more growth. When Mars enters Leo on the 11th, your energy is bursting through the seams, making this the perfect time to get any busy work done--especially those tasks you've been putting off. Around the 14th, be mindful of others challenging your spiritual beliefs.
Your path isn't meant to be understood by everyone.
On the 20th, Jupiter goes Retrograde, inviting you to dive deeper into your career preparation. The Sun shifts into Cancer on the same day, encouraging you to nurture your hidden gifts and talents. When Mercury goes direct on the 22nd, you're feeling a lot more sociable than you have been this month. The Full Moon on the 24th exposes the truth about someone in a position of power or influence. Throughout Neptune Retrograde, you'll be able to see through illusions a lot more clearly. On the 27th, Venus enters Leo, motivating you to seize new opportunities that require you to be front and center stage.
Cancer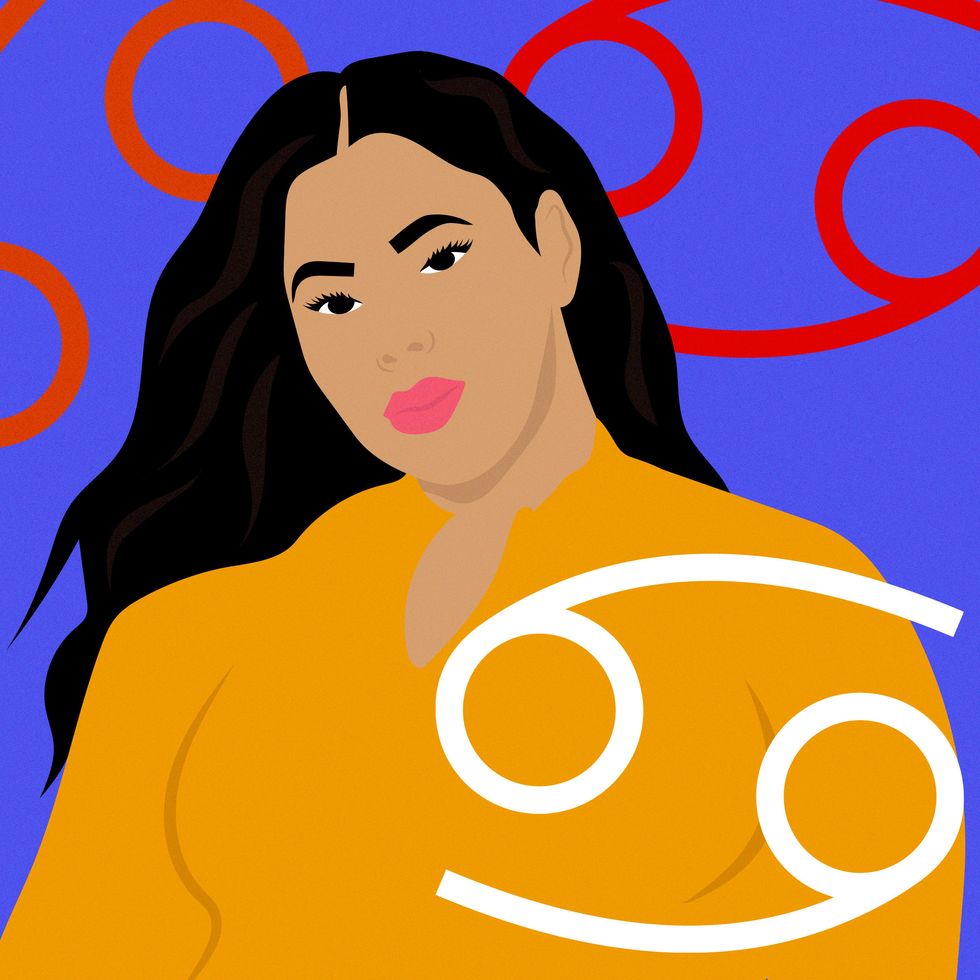 CancerLaci Jordan for xoNecole
The month begins with Venus pouring in the blessings once she enters your sign on the 2nd, Cancer. The New Moon Solar Eclipse invites you to shed the final layers of a fear that has held you back from expressing more of your true essence. When Mars enters Leo, you're motivated to get the bag in some ways that align more with your current value, making this a supportive time to renegotiate existing contracts and agreements. Be mindful of clashing egos within your friend group around the 14th.
Challenge yourself to hold space for differing perspectives and experiences to cultivate deeper intimacy within your connections.
On the 20th, Jupiter Retrograde meets up with the Sun in Cancer which is a good time to dive deeper into research, studying, and writing. When Mercury goes direct on the 22nd, your intuitive insights become more clear, granting you the confidence you need to move forward in a new direction. The Full Moon on the 24th could have you dissolving a contract or partnership that doesn't align with your long-term goals. During Neptune Retrograde, which kicks off on the 25th, you're invited to restore your connection with your Higher Self. The month ends with Venus entering Leo, making you a magnet for good fortune and expansive opportunities that give you the opportunity to shine!
Leo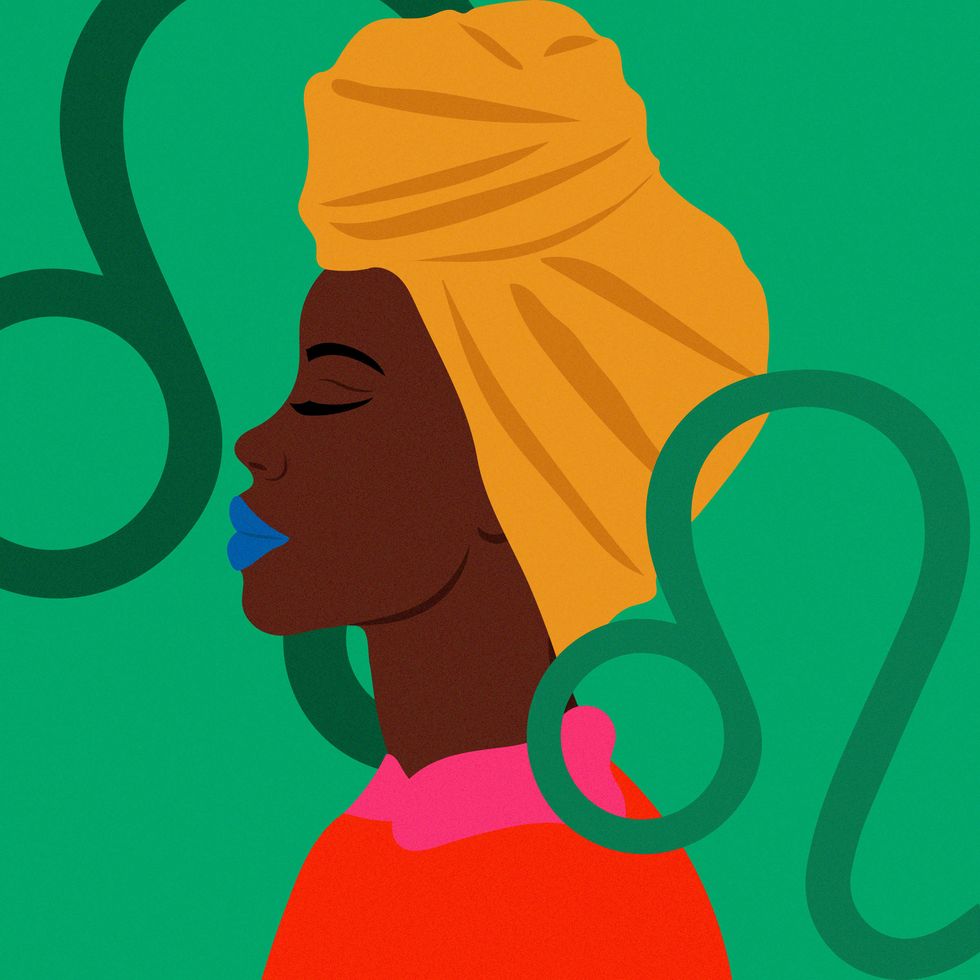 Leo
Laci Jordan for xoNecole
Take it easy on yourself this month. With Venus entering Cancer, your energy may not be up to par. Get your rest and take lots of cat naps. On the 10th, the New Moon Solar Eclipse reveals how out of alignment some of your friendships are. Avoid getting caught up in gossip and handle this matter with maturity so you don't f*ck up your karma. When Mars enters Leo, you're feeling rejuvenated and ready to take on the world. On the 14th, be mindful of power struggles with an employer or someone in a position of authority.
Choose your battles wisely.
On the 20th, Jupiter begins its retrograde, giving you a chance to dive deeper within yourself for some much-needed soul-searching. On the same day, the Sun enters Cancer, inviting you back into your cozy cocoon to prepare for your birthday season. When Mercury goes direct on the 22nd, you're able to clear up confusion and misunderstandings amongst your tribe. The Full Moon in Capricorn reveals a habit of yours that is detrimental to your well-being. Work-life balance is the key to supporting your health. The month ends with Venus entering your sign bringing the birthday blessings in a little early.
Virgo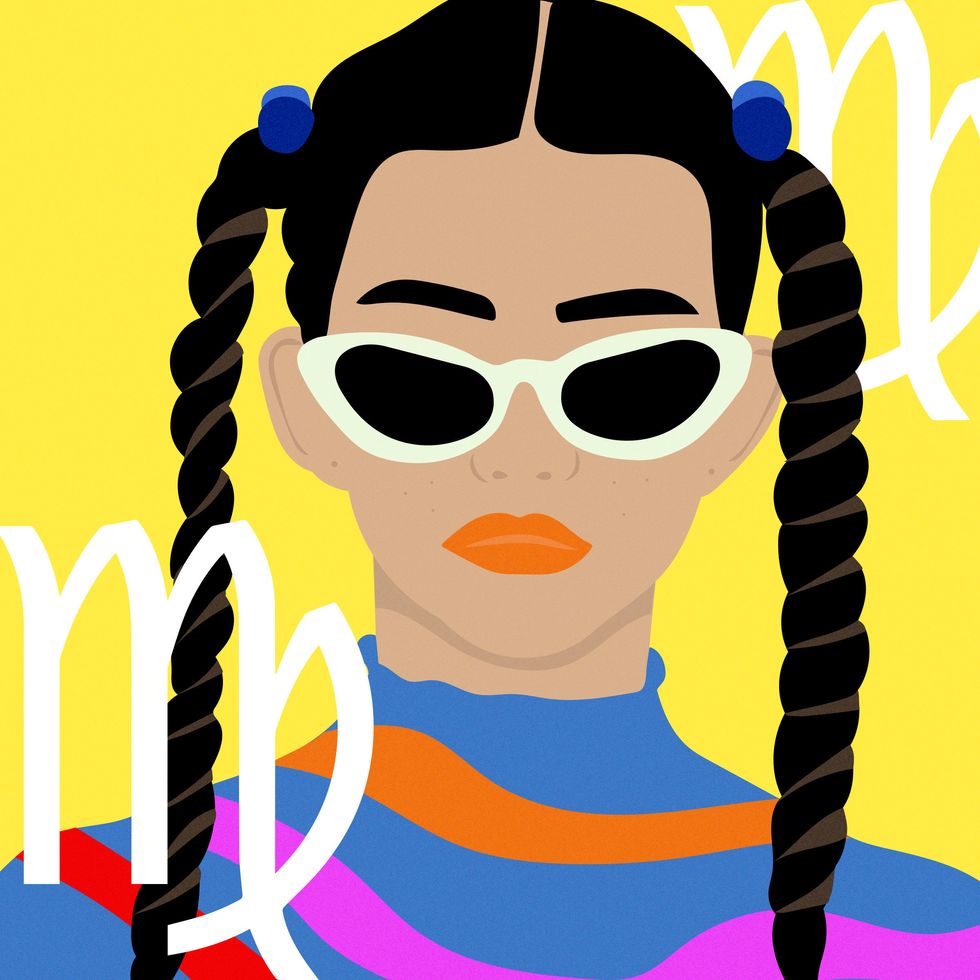 VirgoLaci Jordan for xoNecole
The beginning of the month brings your attention to your friends, social network, and your hopes and dreams, Virgo. On the 10th, the New Moon Solar Eclipse invites you to free yourself from the expectations of others by defining what your truth is separate from those that you've placed on a pedestal. When Mars enters Leo, be mindful of repressed anger bubbling to the surface. You may think you're mad at one thing when in actuality there's something deeper to explore internally. The Saturn-Uranus square on the 14th has you feeling at odds with your responsibilities and your growing desire for freedom.
When Jupiter goes retrograde on the 20th, you're encouraged to get into some self-reflection to gain a better understanding of repetitive, and undesirable, relationship dynamics.
On the same day, the Sun enters Cancer, making this a good time to nurture your connections with like-minded people. Everything starts getting more clear when Mercury goes direct on the 22nd, giving you the momentum you need to move forward with your career goals. The Full Moon on the 24th illuminates the intentions of a casual romantic interest. This is a make it or break it moment to determine whether you should continue to invest your time. During Neptune Retrograde, the rose-colored glasses come off and you're seeing others for who they truly are, not who you want them to be. The month wraps up with Venus teaming up with Mars requiring you to keep your ego in check.
Libra
Libra
Laci Jordan for xoNecole
The pressure is on in matters of career and reputation but if anyone can rise to the occasion it's you, Libra. The New Moon Solar Eclipse on the 10th supports you in dissolving thought-patterns that don't support your greatness. Speak life into you and your dreams! On the 11th, Mars enters Leo which could bring out the competitive side amongst you and some friends.
Avoid the drama and channel that motivation towards accomplishing your goals.
A secret about a love interest can be revealed around the 14th which could either strengthen the relationship or end it. Jupiter goes retrograde on the 20th, inviting you to take better care of your physical health which could mean addressing some of your escapist or over-indulgent tendencies. On the same day, the Sun enters Cancer, motivating you to make some boss moves. When Mercury goes direct on the 22nd, any delayed travel plans are finally moving forward. The Full Moon on the 24th brings a home or family matter to the head for resolution. June wraps up with Venus entering Leo to soften the intensity and increase the playful energy amongst your tribe.
Scorpio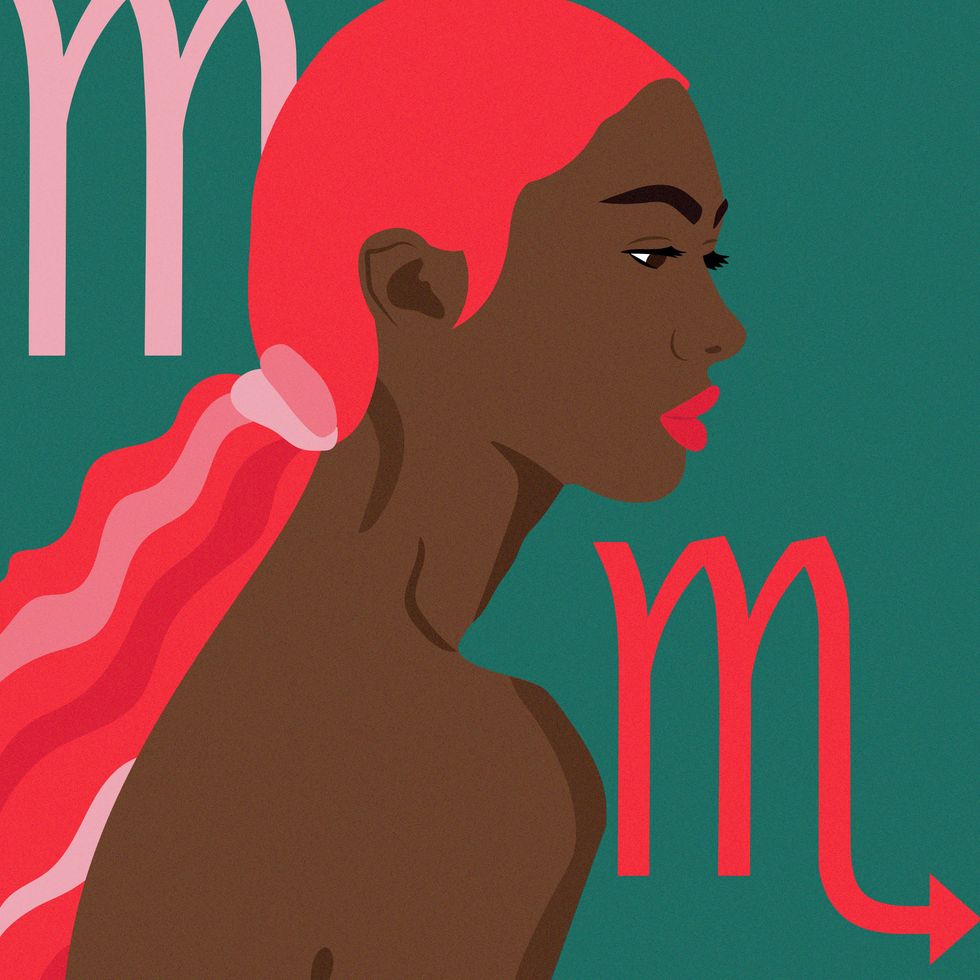 Scorpio
Laci Jordan for xoNecole
The beginning of the month kicks off with Venus entering Cancer which has you attracting some loyal followers that want to soak up the gems of wisdom you have to share. On the 11th, the New Moon Solar Eclipse invites you to transform your mindset, which ultimately transforms your life. When Mars enters Leo, you're motivated to overcome any challenges standing between you and your career goals. Family and home matters can come to a head around the 14th--possibly leading you to consider a relocation if you're feeling too restricted.
On the 20th, Jupiter Retrograde meets up with the Sun in Cancer, making this a good time to dive deeper into your creative process through some extensive research and study.
Remember that practice makes perfect (or at least close enough to it). When Mercury goes direct on the 22nd, your vision becomes all the more clear now that you're no longer bogged down by past disappointments and heartaches. The Full Moon in Capricorn on the 24th supports you in resolving any discord with your siblings or other close relations. When Neptune goes Retrograde, be prepared to revisit your childhood and past dating experiences with a more grounded perspective. The month wraps up with Venus entering Leo, making you a magnet for opportunity and recognition.
Sagittarius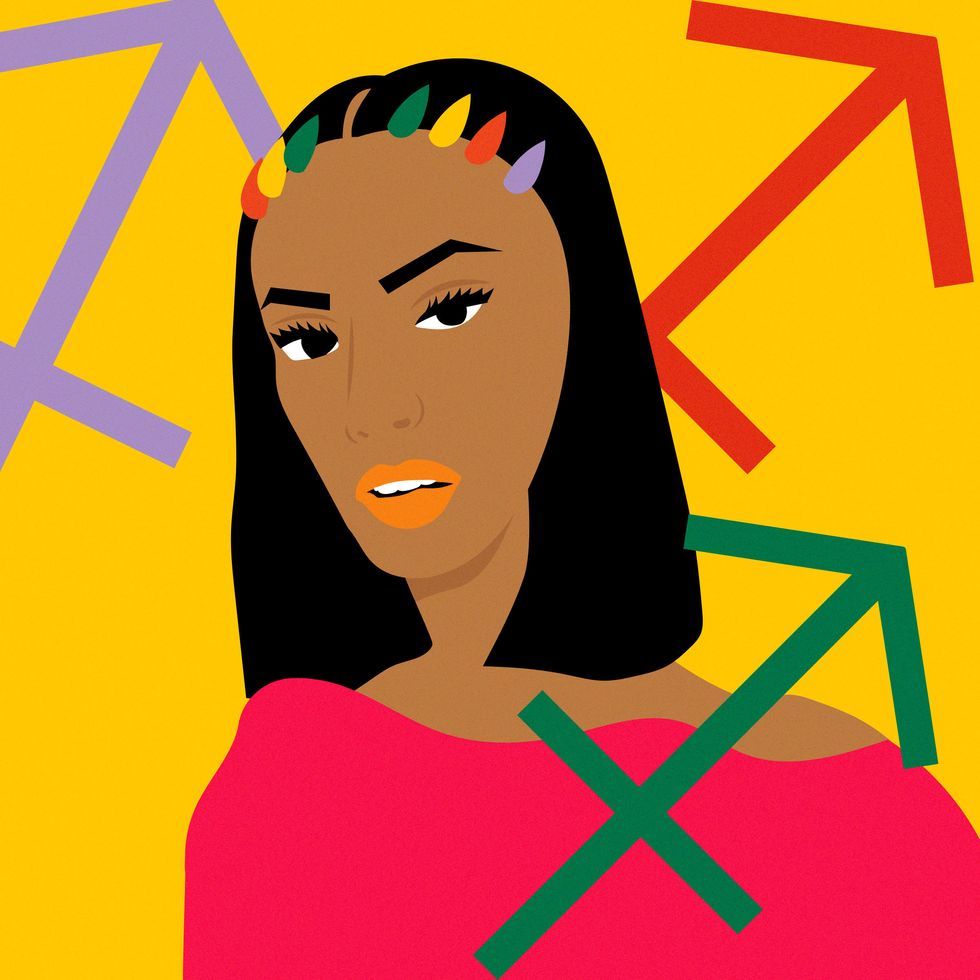 Sagittarius
Laci Jordan for xoNecole
June starts off on a quiet note with Venus entering Cancer inviting you to enjoy some privacy with the people you're closest to. In matters of love, things are getting deeper between you and bae. The New Moon Solar Eclipse on the 10th supports you in wrapping up a karmic cycle in your relationships. The old way no longer works for you and you're ready to experience the kind of connections you really want. When Mars enters Leo, you're ready to get another stamp in your passport, making this a good time to plan a summer getaway.
You may be feeling at war within yourself around the 14th due to a growing need for more spontaneity and less structure.
On the 20th, Jupiter Retrograde begins encouraging you to connect with the wisdom of your ancestors. On the same day, the Sun enters Cancer, which has you feeling more lowkey than usual. When Mercury goes direct on the 22nd, you're more clear about where you stand within some of your most important relationships. Signing new contracts is now supported as well. The Full Moon in Capricorn on the 24th helps you resolve a financial blockage. On the 25th, Neptune goes Retrograde, helping you see through the disillusionment of your family. Some hard truths may have to be accepted during this transit. The month comes to a close with Venus in Leo, elevating your social platform.
Capricorn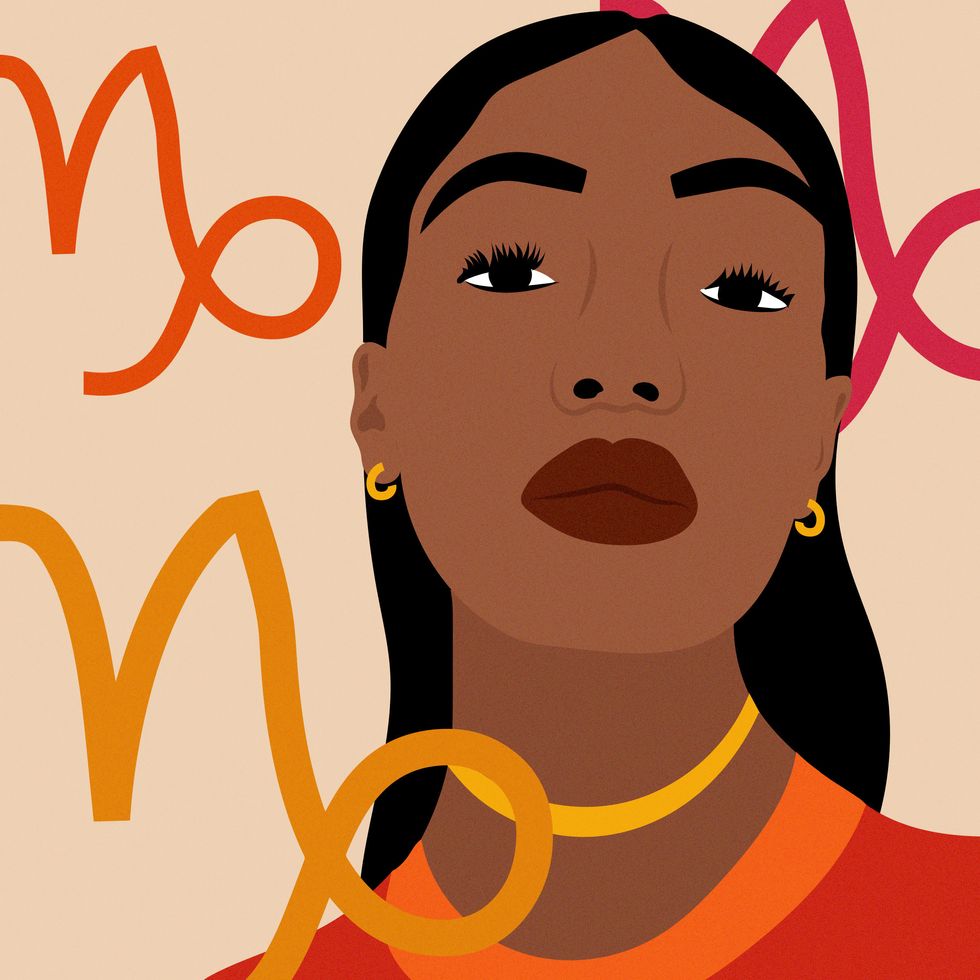 Capricorn
Laci Jordan for xoNecole
The month begins with your relationships taking up much of your attention while Venus transits through Cancer. The New Moon Solar Eclipse on the 10th empowers you to kick a bad habit. Remember--it's mind over matter. On the 11th, Mars enters Leo, encouraging you to be mindful of your temper. Random outbursts are likely if you're not actively engaging in shadow work. Around the 14th, the Saturn-Uranus square has you feeling torn between indulging in pleasure and pursuing the bag.
On the 20th, Jupiter Retrograde and the Sun in Cancer meet up marking a pivotal time of transforming your relationships by improving your communication skills (which includes being a good listener as well).
On the 22nd, Mercury goes direct which could clear up any confusion and miscommunication regarding your health. This is also a good time to implement your new work strategy and daily routine into effect. The Full Moon on the 24th places the spotlight on you so make the most of the energy. When Neptune goes Retrograde on the 25th, you're getting to the truth within yourself and about the world around you. The month wraps up with Venus entering Leo which could have you attracting some extra support from a financial institution or a benefactor.
Aquarius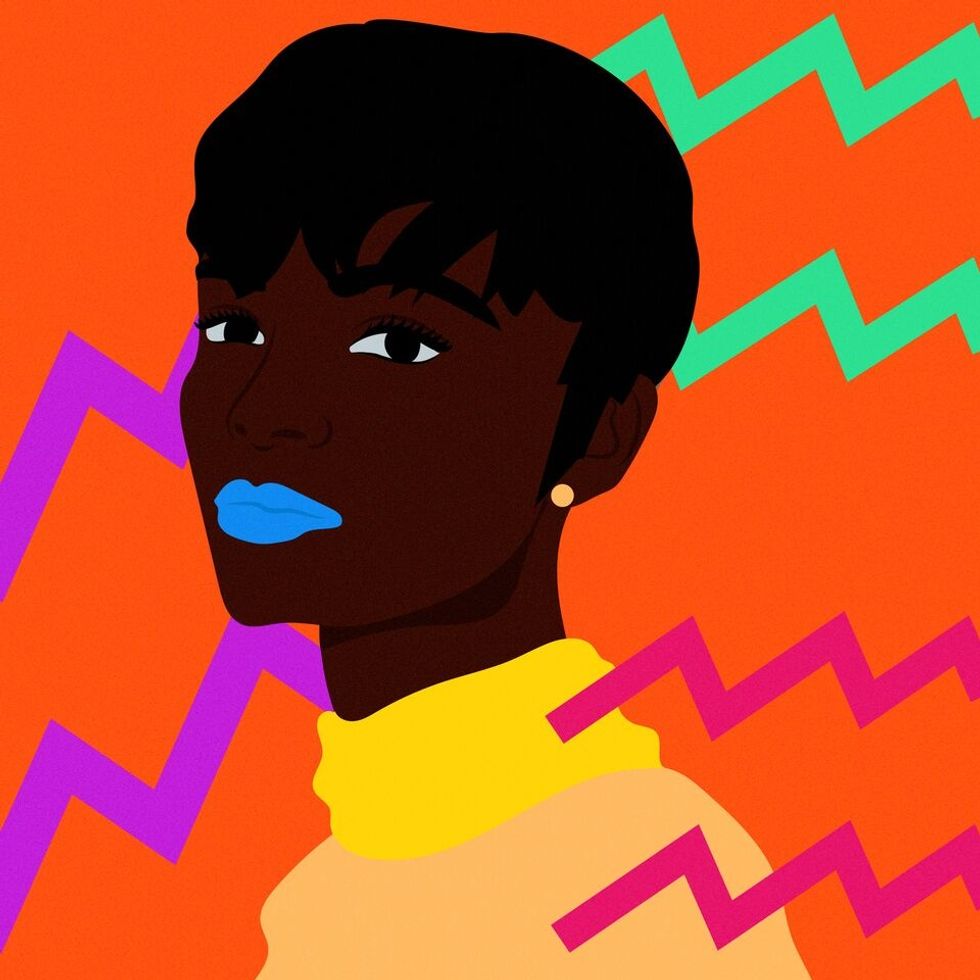 Aquarius
Laci Jordan for xoNecole
June kicks off with you nurturing your physical vessel when Venus enters Cancer. The New Moon Solar Eclipse on the 11th supports you in healing your inner child. When Mars enters Leo, your relationships get most of your energy. Just be mindful of being too bossy with your loved ones. On the 14th, the Saturn-Uranus square brings some family tension to the surface especially if you're feeling restricted in some way. On the 20th, Jupiter goes Retrograde, encouraging you to revisit your budget and spending habits over the past couple of months. The Sun enters Cancer on the same day, motivating you to tend to your physical health.
On the 22nd, Mercury goes direct, helping you get clear about matters of romance. This is also a good time to move forward with pursuing a new hobby or creative project.
The Full Moon on the 24th helps you break the shackles of disempowerment. You are strong, wise, and incredibly capable of accomplishing whatever you put your mind to. When Neptune goes Retrograde on the 25th, it's time to reel in any excessive spending habits. The month comes to a close with Venus in Leo, helping you attract some generous clients, business partners, and opportunities.
Pisces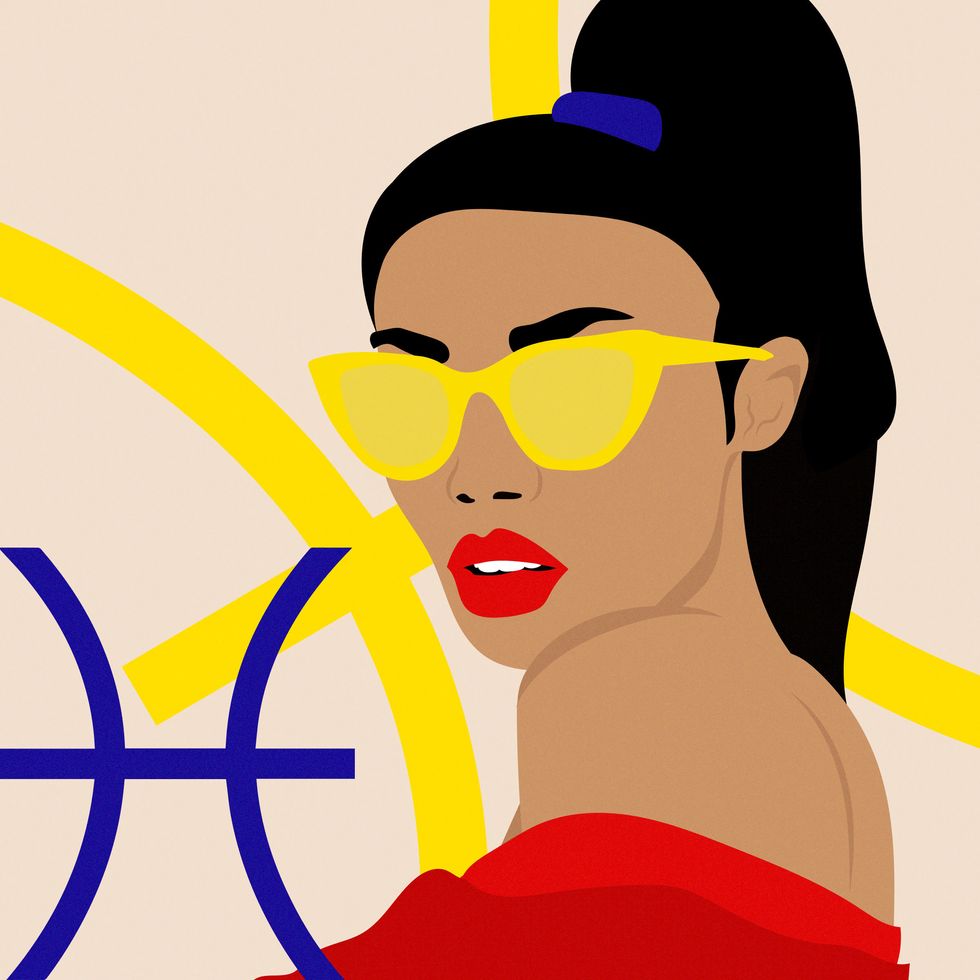 PiscesLaci Jordan for xoNecole
June begins with Venus entering Cancer inviting you to indulge in pleasure, creativity, and romance. The New Moon Solar Eclipse on the 10th is transforming the limiting beliefs that you inherited from your family which is a vital part of generational and ancestral healing. When Mars enters Leo, you're motivated to get your body into shape. On the 14th, the Saturn-Uranus square has you pulled between wanting some private time and needing to tend to your daily affairs. When Jupiter begins its Retrograde on the 20th you'll have plenty of time to enjoy your solitude and some soul-searching. On the same day, the Sun enters Cancer inviting you to explore a hobby or do something creative.
Self-expression is key throughout this transit.
On the 22nd, Mercury goes direct, making it a good time to move forward with any property investment, relocation or renovation plans. The Full Moon on the 24th has your social media presence poppin', making this a good time to launch that new product, website, etc. During Neptune Retrograde, you'll be getting more clear about yourself and how you may have been slightly disillusioned about something (or someone) in your life. The month wraps up with Venus in Leo, motivating you to streamline your efforts in work.
Featured image by Laci Jordan for xoNecole
Keep reading...
Show less
There are four words to describe a relationship between a Libra man and a Cancer woman: Love At First Sight. A meeting between a Libra Man and Cancer Woman is one filled with a sense of kismet. In terms of love compatibility, the initial connection between these two signs is incredibly strong, it may almost feel karmic in nature.
It's as if you both were meant to meet, connect and grow together. Even if this relationship starts off platonically, which it typically does, you both will find that you have a fast and emotionally strong bond with each other right out of the gate.
Generally speaking, there is an inherent compatibility in the way you both relate to each other and to the world. You feel comfortable letting your guard down a lot quicker with each other than you typically do with other signs.
Contrary to the skeptics, naysayers and haters that this pairing typically brings, a relationship between a Cancer woman and a Libra man is able to stand the test of time - in spite of how quickly it progresses.
What attracts a Libra man and a Cancer woman to each other?
When a Cancer woman first lays eyes on a Libra man, she feels as if she's finally found a safe haven; a man who she easily connects with emotionally and intellectually. Contrary to past relationships with narcissists who aimed to take advantage of Cancer's deeply sensitive nature, the Libra male does not have any ulterior motives. Sensing this, Cancer steps out of her protective shell and finally lets her guard down.
Similarly, the Libra man is intensely drawn to his Cancer woman's classic femininity and vulnerability. Her sensitivity triggers a strong protective instinct in him. He feels deep compassion for her and wants to do whatever it takes to finally bring her peace and happiness. With his Cancer woman, the Libra man finally feels like a man; like a "knight in shining armor." Libra's subtle masculinity is affirmed and strengthened by his relationship with the female crab.
What is a relationship like between a Cancer Woman and a Libra Man?
Fair-minded and partnership-oriented Libra, a monogamist at heart who has a deep respect for women, ultimately wants to settle down. Looking for a life partner, Libra finds his Cancer woman's wifely, affectionate attributes irresistible.
In turn, the mature Cancer woman, typically overcoming a history of past relationships with toads and bad-boy types, is attracted to Libra's reassurance and openness. Cancer feels like she has finally found a safe haven in her Libra man. He is her happily ever after. She is attracted to his emotional intelligence, charm, confidence, and protectiveness.
What is sex like between a Libra Man and a Cancer Woman? 
Sex between a Libra man and a Cancer woman is extremely balanced. There is a fair share of give and take during sex between these two signs. Both Cancer and Libra are extremely open in the bedroom; they will go above and beyond in making sure their partner is satisfied.
Cancer is intensely emotional, passionate and sexually intuitive. She expresses her love, vulnerability and repressed emotions through sex. She is happy to receive all that her partner has to give to her and knows the exact tricks for drawing out even the most stoic, nonchalant partners sexually and emotionally. Because of Cancer's deeply emotional nature, empathic Libra may find himself reaching new sexual heights with Cancer. Her sex is all-consuming and will literally leave him with his mind blown.
Libra enjoys light and fun sex. He prides himself on pleasing his partner sexually and catering to her physical needs. He makes a point to tend to his partners emotionally during the act, constantly checking in and reading her body language to ensure she is getting the most out of her experience with him. In bed, Libra makes Cancer feel extremely sexy, safe and respected.
Sex between both Cancer and Libra is fun, open and explorative, and physically and emotionally fulfilling to both parties.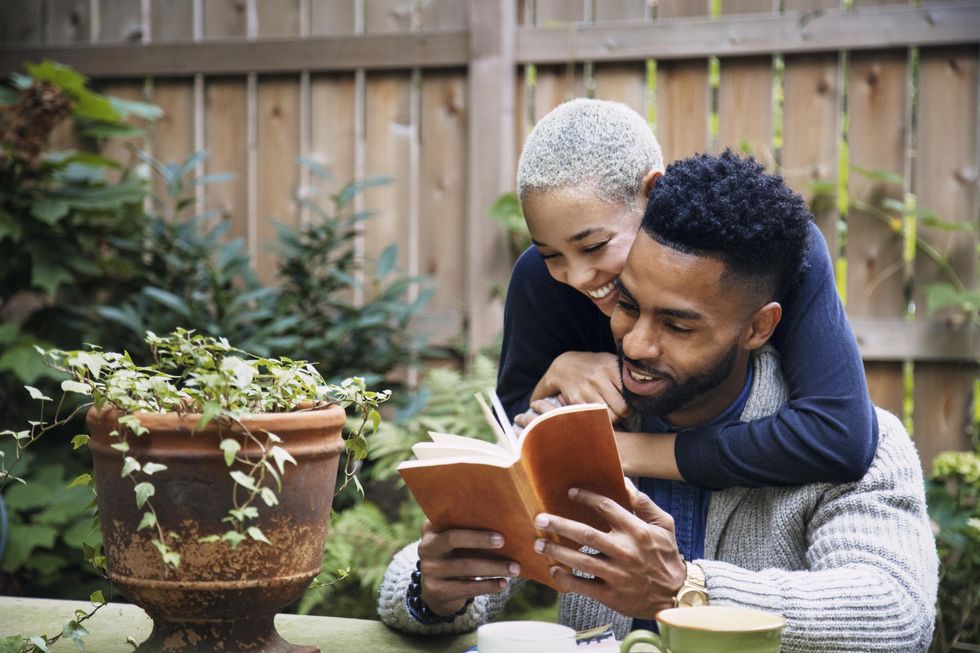 Getty Images
What makes a relationship between a Cancer woman and a Libra man work?
A relationship between a Cancer woman and Libra man just clicks into place. Cancer women need reassurance, and Libra is happy to provide! In her Libra man, the Cancer woman has finally found someone who she can safely open up to emotionally. He patiently provides much-needed balance and objectivity to her life.
Libra wants an affectionate woman who is devoted to him; someone who can nurture and provide for him in ways that he may tend to neglect for himself. Appearances are incredibly important to a Libra man and his Cancer woman fits the bill, often presenting herself to the public in a demure and classically feminine way.
Libra likes to feel needed and Cancer effortlessly affirms this need. The love between the Cancer woman and the Libra man is incredibly balanced and flows naturally.
What may cause a Cancer woman and a Libra man to break up?
The incompatibility between these two lies solely in the conflict between Cancer's moodiness and Libra's deep aversion to conflict. Libra, while deeply empathetic, may reach a point where he feels repulsed by an unevolved Cancer's emotional murkiness. He may no longer be able to serve as her safe space, feeling overwhelmed and exhausted by the depths of Cancer's emotions and sensitivity. If this occurs, he is likely to detach from the relationship in an attempt to recalibrate and reclaim his sense of balance and peace.
Once Libra has decided he has had enough emotionally, he may return to his safe space - his highly social and flirtatious lifestyle. He prefers and enjoys the company of women - platonically and otherwise - which may trigger Cancer's deep insecurities.
In this worst case scenario, Cancer runs the risk of feeling neglected or even betrayed. After finally letting her walls down and building up enough courage to express her deep emotions to her Libra man, she may find herself perturbed and feeling abandoned by Libra's sudden detachment and insensitivity.
The key to avoiding this disaster scenario is in providing each other with plenty of space and patience. Cancer will need space and patience from Libra, at times, to process and manage her fluctuating moods. Libra will need space and patience from Cancer when Libra is indecisive or stir-crazy and needs to express that restless energy through social interaction with others.
Even when the relationship is flowing smoothly, Cancer may often find herself at odds with Libra's estrogen-charged social and family circle. She feels threatened by the familiar and flirtatious charge of his relationships with other women. Libra's female friends, in turn, feel threatened by the Cancer woman, questioning her authenticity and worrying that she will take their beloved Libra away from them.
Summary
The relationship between a Libra man and Cancer woman is deeply emotional and has the strong potential to stand the test of time. Sexually, emotionally and intellectually, both parties naturally click and effortlessly fall into complementary roles. They see eye to eye on what their futures should look like and are able to work through problems openly and maturely.
The best way to ensure success between the Libra man and the Cancer woman is through maintaining open communication, respecting each other's unique emotional needs and love languages, and allowing each other plenty of room and freedom to recharge on your own.
Featured image by Getty Images

Keep reading...
Show less