When it comes to power couples in the zodiac, there are instant matches that make for love and financial compatibility. Some zodiac signs work better together than others, and considering financial challenges tends to make or break relationships--finding your money match is important. Not only that but there are certain signs in the zodiac that can enhance your financial world, just by being in it. Planetary energy in certain areas of your birth chart can provide higher success rates and opportunities, and compatibility energy varies by degree.
Power couples in the zodiac may not always be your typical astrology matches. We all know earth signs go well with water signs and fire signs go well with air signs, but what truly makes a power couple is the dynamic energy that each sign has when reaching goals, and going about them. Finding someone that can bring something to the table that you don't already bring or want to do yourself, makes for a good match not only in the workplace but within love as well.
So what makes a power couple, and is this energy sustainable for a long-term love relationship? Read below to find your money match, and what sign you can thrive with in life.
Featured image by JGI/Tom Grill/Getty Images
August is the time to remain hopeful about what is on the horizon for you. With the Sun officially in Leo and the light shining on what makes you truly happy, August is about connecting to your inner power. You have the power to co-create your reality, and this is the month to claim that. Ground yourself in the present moment with gratitude, and get excited about what you are creating for yourself and the path you are walking on right now. With Mercury entering Virgo as the month begins on August 4 through August 25, the clarity is there to make some significant improvements, and insights, and to find order in what's felt out of place.
Venus enters Leo and there is a Full Moon in Aquarius on the same day, August 11. With these two signs opposing each other on the zodiac wheel, balance comes into play right now and La Luna is reminding you how to balance the heart, with the mind. Leo wants to feel love, and Aquarius seeks to understand it. Venus in Leo is about taking center stage in your life and showing up for love. Venus will be in Leo until September 5, and love gets an extra spice right now. The Full Moon in Aquarius is the Full Sturgeon Moon of the year, and it's about finding your flow rather than force. During this Full Moon focus on what you wish to release, and what you want to grow closer to and make more connections from.
Mars makes a significant transit in August, as it enters Gemini for a lengthy seven months. Every few years Mars goes retrograde, making its transit in one particular sign significantly longer than its usual few-month transit. Mars will be moving into Gemini on August 20, 2022, until March 25, 2023, and will be retrograded from October 30, 2022, until January 12, 2023. Mars in Gemini is active, unpredictable, and insightful. Mars in Gemini is curious about everything, and it's best to think things through before jumping in right away during this time. Mars in Gemini energy can get impulsive, but with the right flow and intentions, this can be a time of great progress, development, connection, and communication.
On August 22, Virgo Season begins, and the Sun moves into the earthy goddess of the zodiac. While the Sun is in Virgo we renew, improve, and give because we can. There is unwavering strength about Virgo that takes us far and makes health, well-being, and self-value the priority. Uranus goes retrograde in Taurus on August 24, and it's about expecting the unexpected, and grounding yourself in the faith that you can handle whatever life may throw at you. There is a New Moon in Virgo on August 27 before the month ends, and this is when those moments of hope and clarity will be coming through, and when following your inner guidance system is rewarded.
August is the month to trust, take note of your progress, and do the things that are making you happy now, but also in the long run.
Featured image by Kyra Jay for xoNecole
Your Venus sign in Astrology is your guide to matters of the heart. When it comes to Astrology and love, the first thing you want to look at when determining what is in the stars for you and your love life is your Venus sign. Your Venus sign represents how you love, your taste and aesthetics, how you express yourself when in love, and what you look for in a romantic partner. Understanding your patterns, habits, likes, dislikes, and interests in relationships can help you better align with what resonates and works for you.
Whatever Venus is doing in your birth chart is going to show you what energy you are moving through in love in this lifetime, how to understand yourself better emotionally, and how to work with your strengths and weaknesses here. Learning more about your Venus sign can help you dive deeper into your relationships, and also how to better understand your love language. Everyone has a Venus sign, and everyone has a certain area of the birth chart where Venus resides. However, with Venus going retrograde every 18 months, there are some people who are born with Venus retrograde in their birth charts, making matters of the heart a different experience for them.
If Venus was retrograde at the time you were born, it may take more time for you to develop an emotional understanding of what you want and need in love, and you could experience some challenges when it comes to your relationships in life. It can be hard to trust and to open up with this energy, and the best thing to do if you have Venus retrograde in the birth chart is to understand the emotional patterning in your life and to work from within. Going even further, checking the compatibility of your Venus sign and your partner's Venus sign can show you how your two love languages come together and what you are both bringing to the table here.
Compatible Venus signs are a green light for relationships, and if someone's Venus sign aligns with your partner's Mars or Moon sign as well, this is another good indicator of a harmonious relationship. A Venus in Aries native will want the sparks flying and will be concerned with the passion and excitement in the relationship. Venus in Capricorn however, wants to make sure the relationship is being built on solid ground and is less about the flashy and more about the sustainable. A Venus in Scorpio wants to experience a transcendent love and prefers nothing short of intimate devotion. Venus sings a different tune in each birth chart, and diving deep into the planet of love is essential to the relationships you form in life.
Featured image by Getty Images
July is the month to focus on allowing yourself to receive. There are beautiful opportunities for blessings this month when you can get out of your own way, and release self-doubt. With Cancer Season here, emotions are flowing, love is showing up, and home is wherever your happiness is. The power of attraction is strong this month as Pallas enters Gemini on July 4 as well, and deep insights are prevailing. July is the time to gain the clarity and answers you have been looking for, and decide where to move forward from there.

On July 5, Mars moves into Taurus until August 20, and there is strong importance on values, comfort, family, satisfaction, and safety right now. While Mars is in Taurus we are motivated to accumulate and indulge a little. Taurus makes us balance our checkbooks, but this sign also loves their pleasure, and with Jupiter moving retrograde this month, we have been reminded of the importance of non-overindulgence. Mars is overall here to give you a clear view of what happiness feels and looks like to you and to allow more of this heart-centered energy into your life, with balance.
Mercury transits both Cancer and Leo this month, and while Mercury is in Cancer until July 19, communications are colored with a more emotional display. Sensitivities are heightened, and overall the gifts are in speaking from the heart right now and gaining emotional understanding. Once Mercury moves into Leo towards the end of the month, the focus turns to self-expression, personal passion, and defining your personal truths. The Full Moon of July is occurring in Capricorn on July 13 and is the Full Buck Moon of the year. This Full Moon is a time to get grounded, release old stories that restrict your beliefs today, write a list of gratitude, and remember what holds value for you.
Chiron and Jupiter both go retrograde in Aries this month at the end of July, and there is healing and divine contemplation that wants to take place now. Over the next few months, revelations will be taking place, and your worldview expands as Jupiter retrograde brings things front and center to be addressed before moving forward again. Jupiter retrograde is about preparing for blessings, redefining your intentions for them, and gaining some spiritual insight through it all. The New Moon in Leo on July 28 is making sure the month ends with a dramatic flair, and fireworks are appearing. The more you keep the faith and believe you deserve all good things this month, the more you are aligned with what is.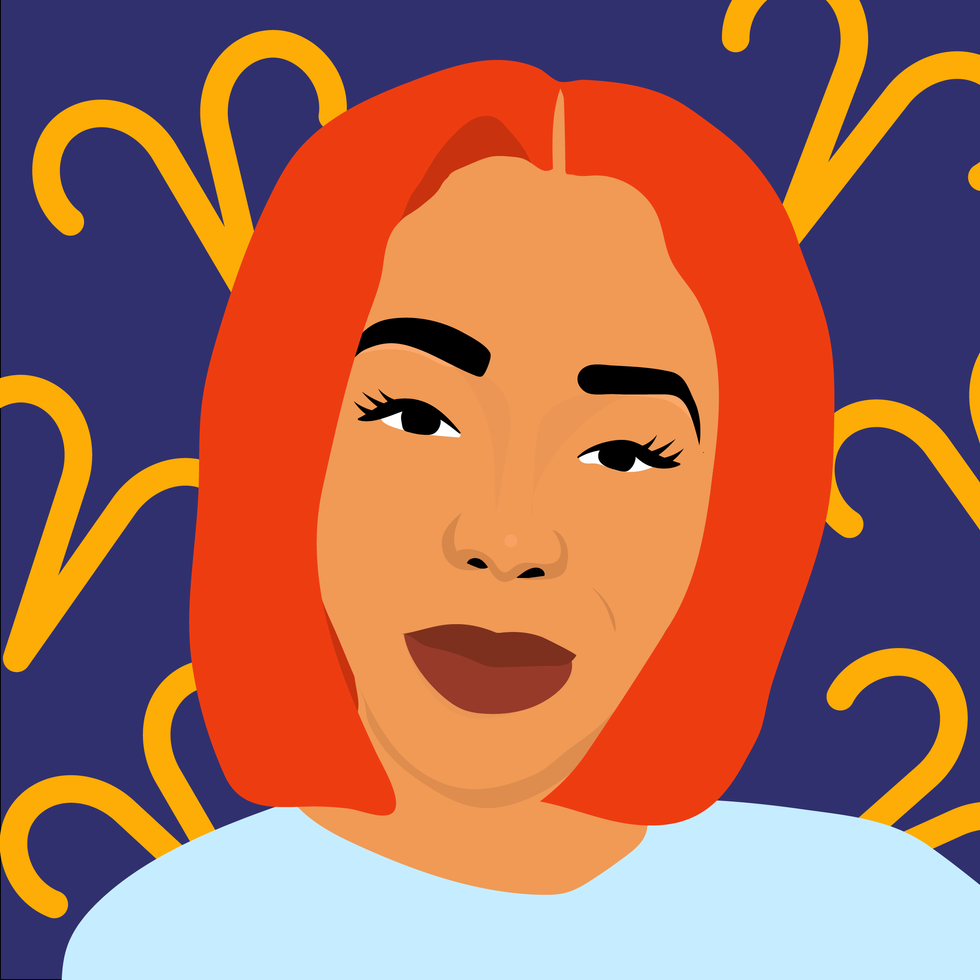 AriesKyra Jay for xoNecole
Aries July 2022 Horoscope
Life is moving forward, and you are journeying through new experiences this month, Aries. July is a time of awakening for you, and a space where you are moving through an energetic shift in your life. Things are changing, but it's nothing your free spirit can't fully take advantage of. This is the month to expand your worldview and to see where new perspectives will take you. Everything comes together when you can trust yourself and the doors that are opening for you now.

Chiron and Jupiter are currently transiting through your sign, and they both go retrograde this month. On July 19, Chiron, the wounded healer, will enter retrograde in Aries until December 23, and Jupiter in Aries will go retrograde on July 28 until November 23. You are in the process of completing one cycle and manifesting another. You are in a major cleanse this month and are making space for happiness to continue to grow.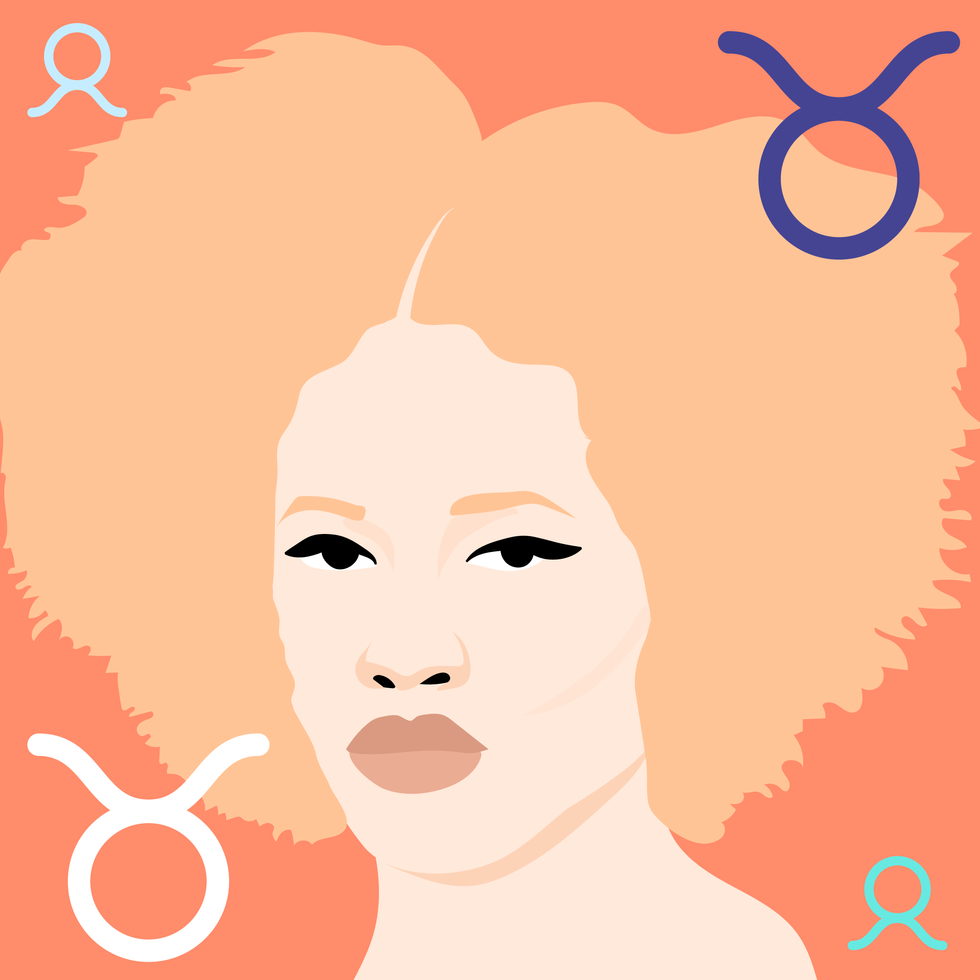 TaurusKyra Jay for xoNecole
Taurus July 2022 Horoscope
July is a month of release, and recovery for you, Taurus. You are seeing some goals and achievements come to fruition right now, and you are also moving through a space of healing from the past and what it's taken to get you here. Your guidance for the month is to give yourself kindness and safety as you move through this growth process in your life and to believe in the intentions you are seeding right now.

With Mars entering Taurus at the start of the month from July 5 until August 20, you have passion and stamina on your side right now. The energy is with you to see some important goals through, and with Mars in your sign over the next month, you have the inspiration and motivation to do so. July is your month of releasing yourself from the past, gaining a new vision, and reclaiming your power, and success.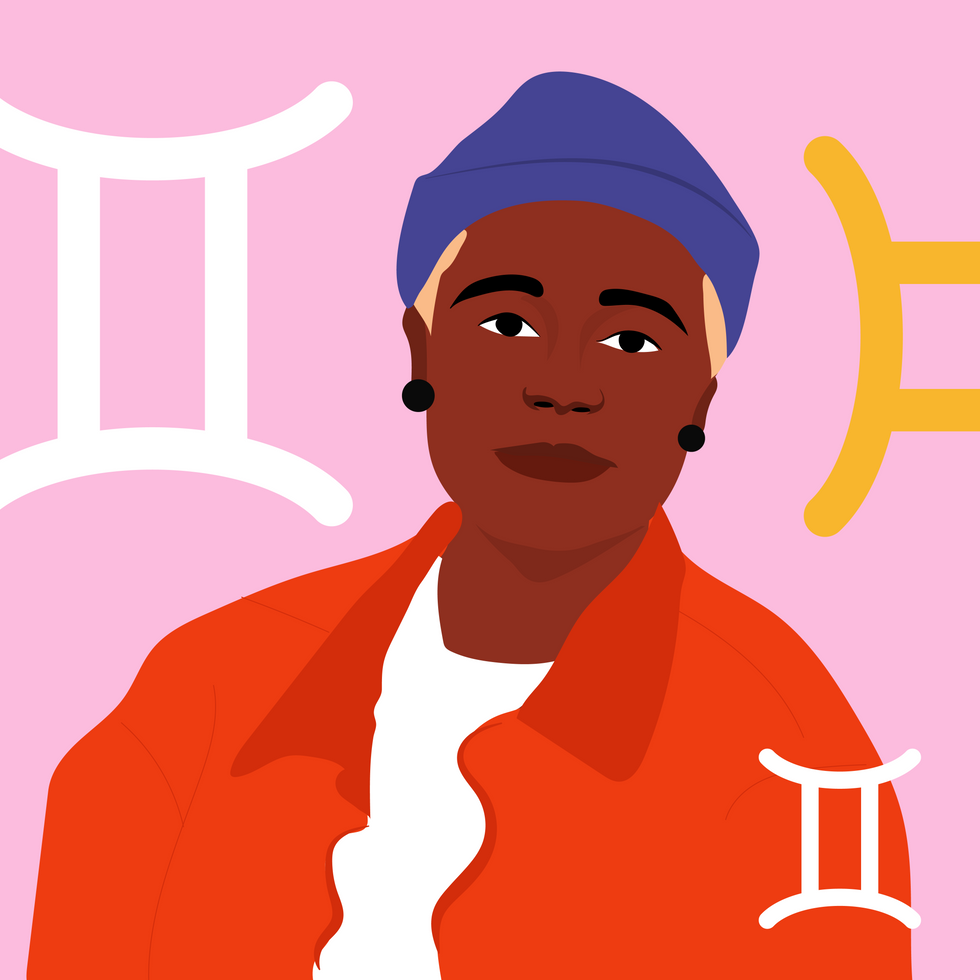 GeminiKyra Jay for xoNecole
Gemini July 2022 Horoscope
July is all about gaining insight and getting the answers you have been looking for, Gemini. There is incredible wisdom and insight to grab ahold of this month, and the clarity is flowing in your life. You are being guided to speak up for what you believe in, and to show up for your unique ideas and perspectives. Pallas enters Gemini from July 4 until September 6, further enhancing the coming together and inner clarity you are experiencing this month.

Your ruling planet Mercury will be moving through your 2nd house of finances until July 19, and your mind is flowing where the money is going. This is a good month to get organized, go over your finances, and plan for the future. The New Moon in Leo on the 28th before the month ends is your time of receiving important messages and following the signs. The clarity that is coming into your life in July is game-changing, Gemini.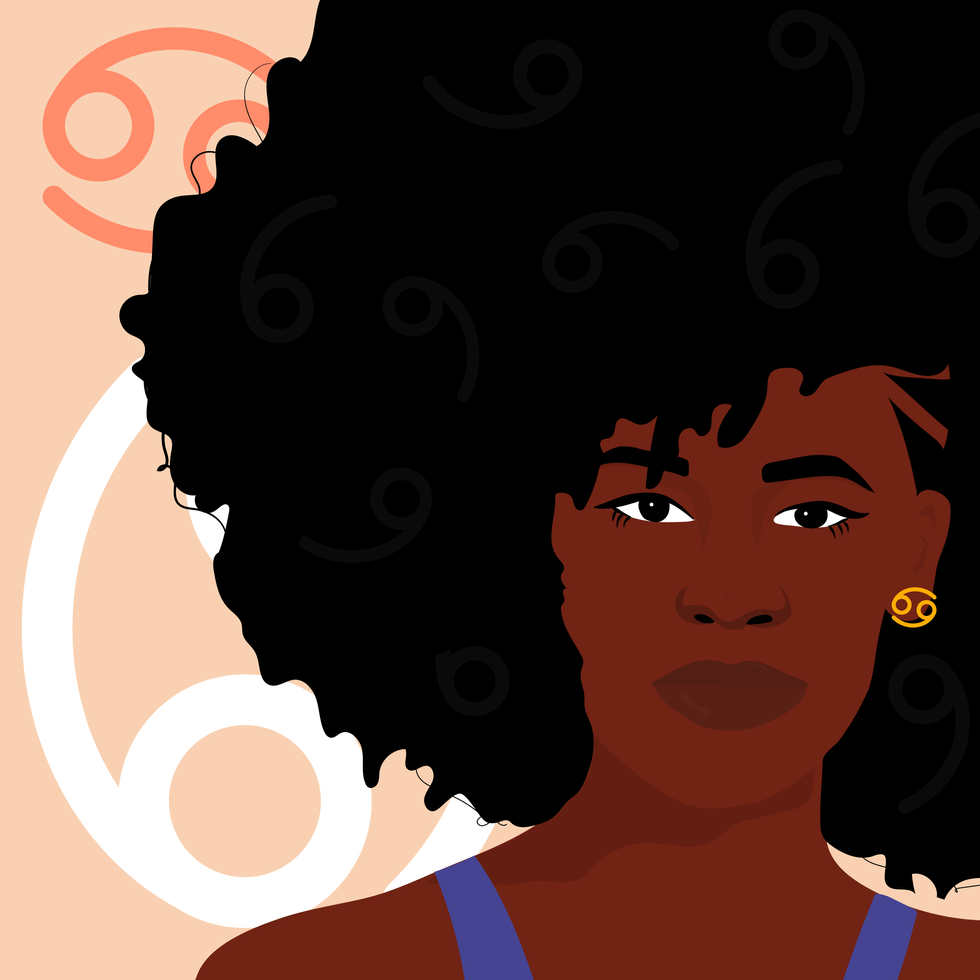 CancerKyra Jay for xoNecole
Cancer July 2022 Horoscope
This month is all about allowing. Cancer, July is your season, and this Cancer Season is all about opening up to receive the beautiful blessings that are flowing towards you this month. You are an intuitive Moonchild, and this month you are connecting to this sensitive strength of yours. Remember the gift of your existence, and allow others to recognize and appreciate you this month, Cancer.

Mercury enters your sign on July 5 until July 19, and Venus enters Cancer on July 17 until August 11, making July a time where you are gaining mental clarity, having important conversations, moving around, and also a month where you are feeling the love. With the Full Moon happening mid-month also occurring in your 7th house of love and relationships, the universe has one mission for you this month Cancer: for you to know how loved you are and to feel that within.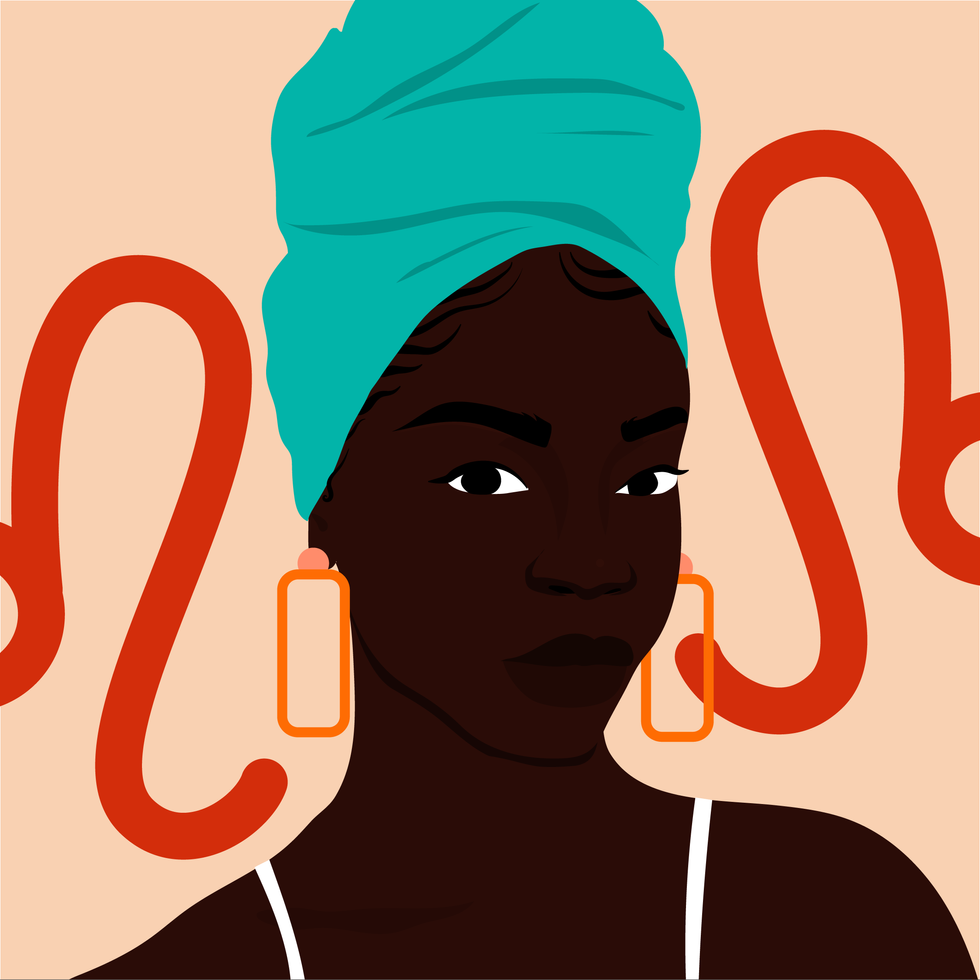 LeoKyra Jay for xoNecole
Leo July 2022 Horoscope
July is all about opening the heart, Leo. You are rising above previous doubts and concerns, and claiming your power in all situations. This is the month to believe in your dreams and to believe in the gifts of love. There have been challenges you have had to move through this year, a lot of them unexpected, but that doesn't mean you will have to continue to live on a rollercoaster when there is solid ground for you to walk on right now.
July is a powerful month for you overall, with Leo Season beginning this month. This year Mercury will be entering Leo from July 19 until August 4, Leo Season begins on July 22, and there is New Moon in Leo on July 28. July is a month of recognizing the opportunities and peace that comes from letting go of restrictions and allowing yourself to be loved and blessed by the divine, Leo.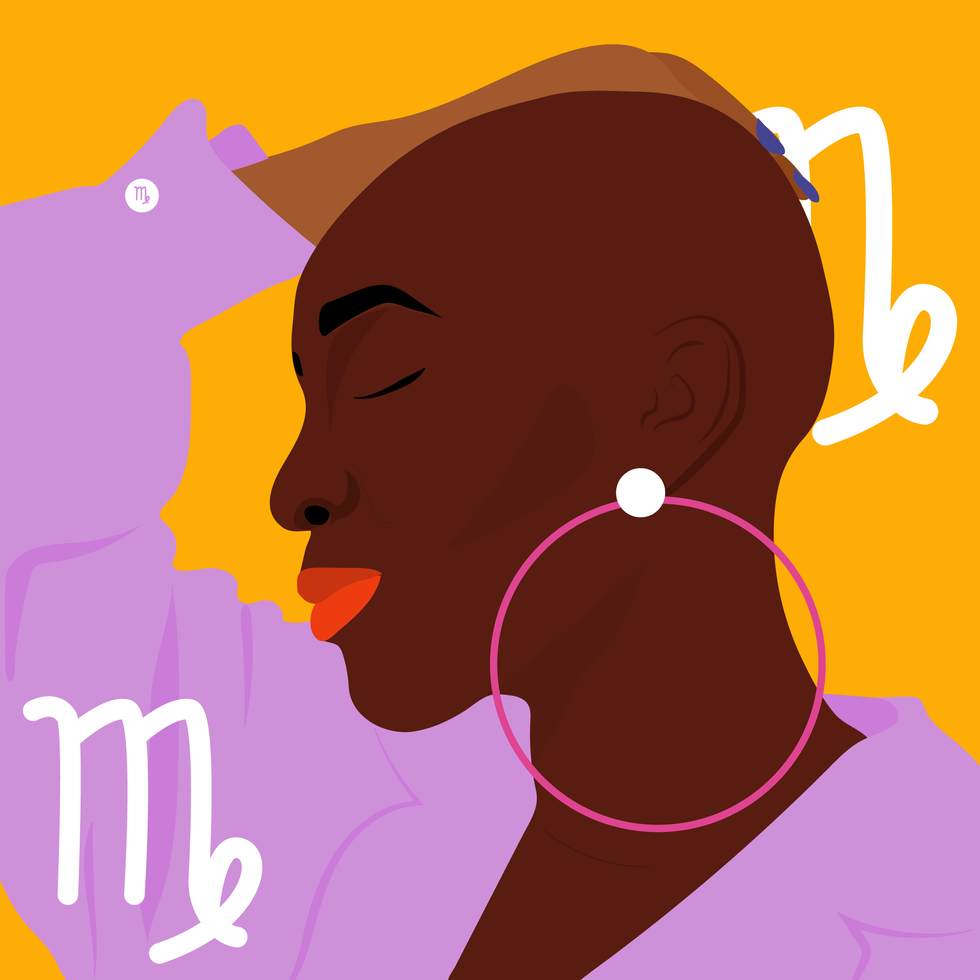 VirgoKyra Jay for xoNecole
Virgo July 2022 Horoscope
This is a month of rejuvenation and bringing things into divine order, Virgo. Positive resolutions and outcomes are happening for you in July, and this is the month to believe in a miracle. Don't dismiss the possibilities of something really good happening this month, and keep your eyes open for a helping hand. You deserve more time and space to just be. This month is about learning the truth and beauty of doing less and gaining more.
Friendships, community, your network, and where you see yourself going from here are all key themes for you in July. This is a month of forming new connections and strengthening ones that have remained unmoved through the transitions of this year. You are recharging your spirit this month and with a Full Moon in a fellow earth sign, Capricorn, happening in your 5th house of romance this month, July is sure to be full of pleasant surprises.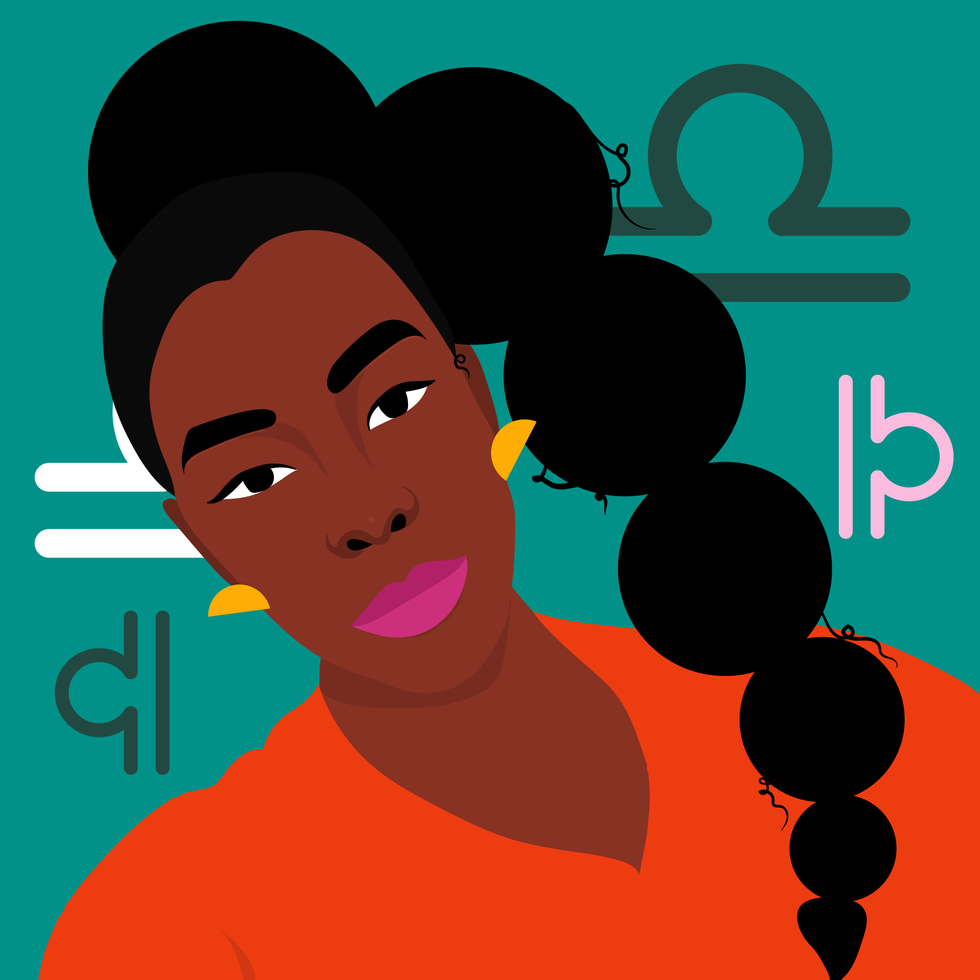 LibraKyra Jay for xoNecole
Libra July 2022 Horoscope
Trust the process, Libra. July is all about remaining in your peace and finding your balance through what is becoming. You are thinking a lot about your career goals, achievements, and responsibilities in the home space. Finding the balance between all the things you want to do and be can be difficult at times, and this month is about giving yourself the time to figure out what works for you and your divine flow right now.

The Full Moon this month is occurring in your 4th house of home and family, and this is a good time of the month to declutter, cleanse the home, rest, and regain your center. A few days later, your ruling planet Venus moves into your 10th house of career, and you are evolving into some new spheres of success this month. Before July ends, there is a New Moon in your house of friendships, and you are feeling a new sense of support in life moving into August.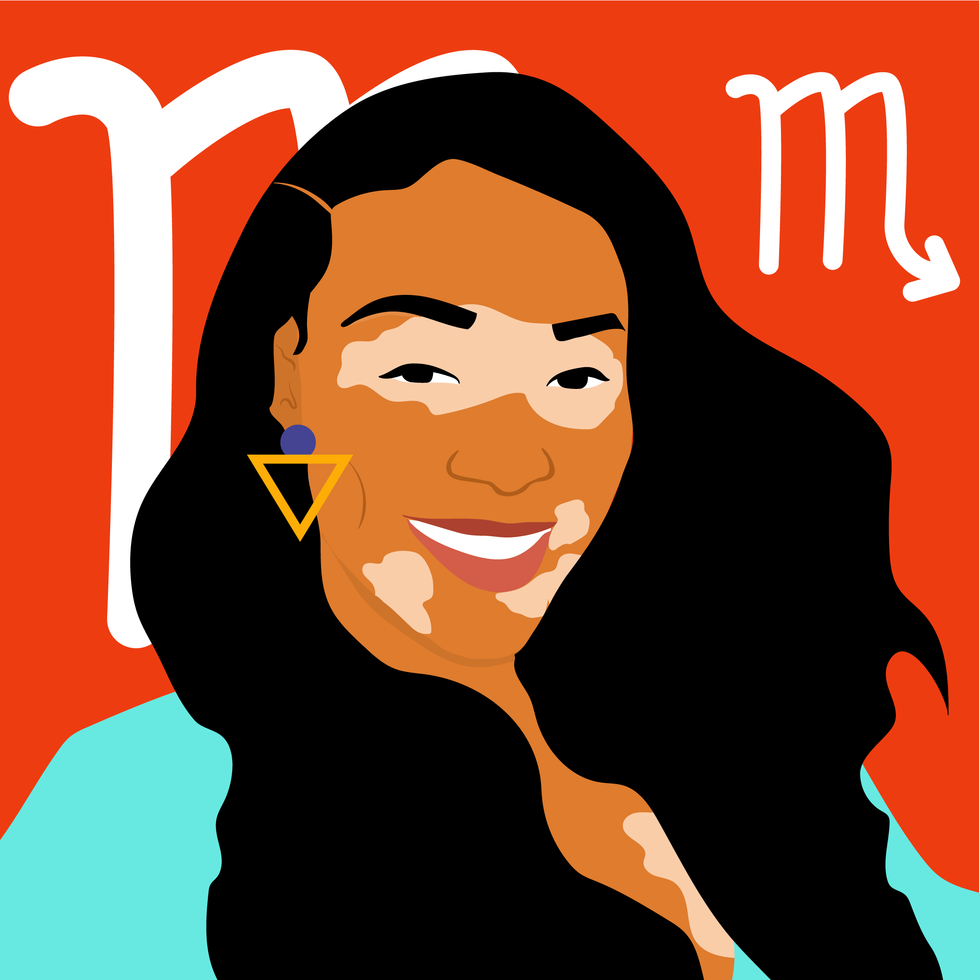 ScorpioKyra Jay for xoNecole
Scorpio July 2022 Horoscope
July is about recalling your power, Scorpio. You have the divine insight to move through previous challenges and obstacles, and paths are clearing for you this month. There is a deep understanding that is coming into your world in July, and what is coming full circle for you now is everything needed to feel protected and grounded moving forward. This month is about allowing yourself to live by your standards and your truths, and doing so confidently.
The Full Moon on the 13th of this month is moving through your house of the mind, and with this being a Full Moon, you are seeing with clear eyes. The clarity is there, and Venus moving into your 9th house of spirituality and adventure a few days later, is birthing new ideas and opportunities into your life. Before July ends Jupiter goes retrograde in your 6th house, and you are focused on your personal healing and empowerment as the month ends.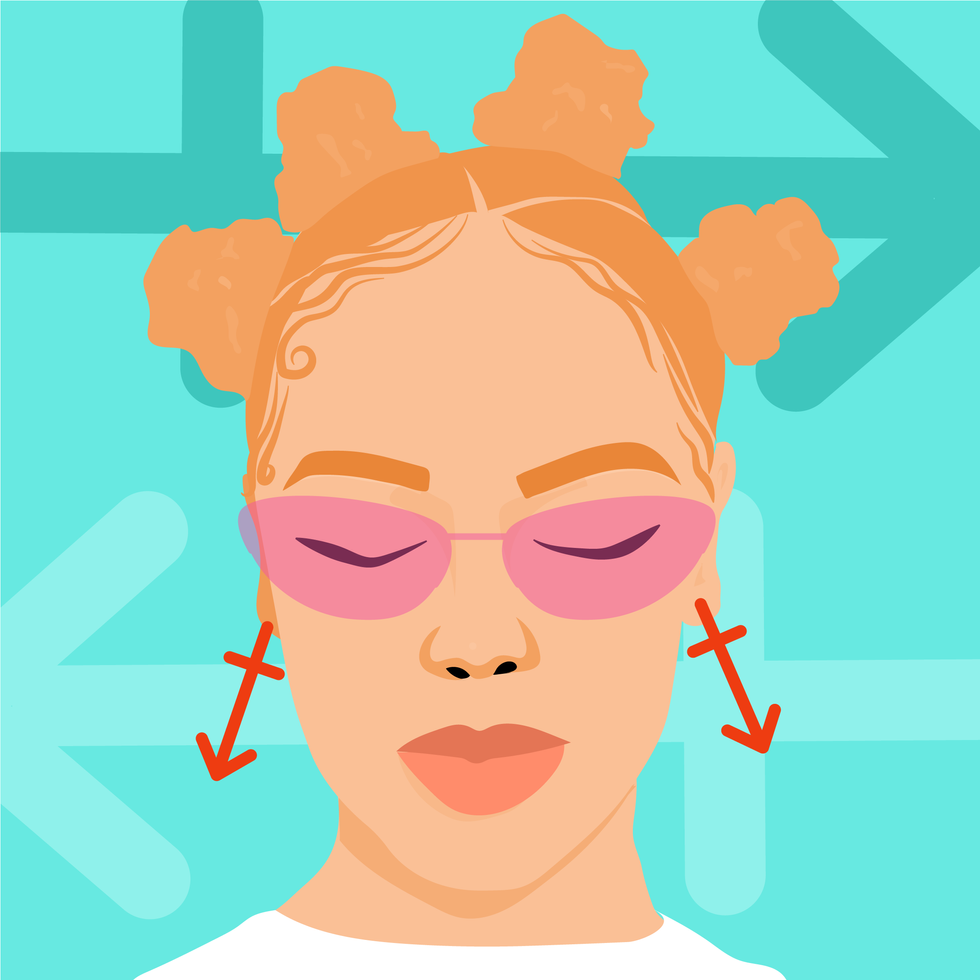 SagittariusKyra Jay for xoNecole
Sagittarius July 2022 Horoscope
July is a month of a river of blessings flowing into your life, Sagittarius. You have set yourself up for success and this is the month of experiencing more of those treasured moments. Powerful blessings and manifestations are appearing for you now, and the universe is giving you a big YES to proceed forward. You have listened to your intuition and lived by your personal truths, and have moved into some fortunate circumstances.
The Leo New Moon on the 28th is a passionate affair that you can get on board with, and this New Moon is fueling your sense of adventure and excitement. By the end of the month, you are setting your intentions for the future, and dreaming up the most divine vacations your soul can think of. Your ruling planet Jupiter goes retrograde on the same day until November, and you are being reminded as well, of the importance of following your bliss balanced with logic.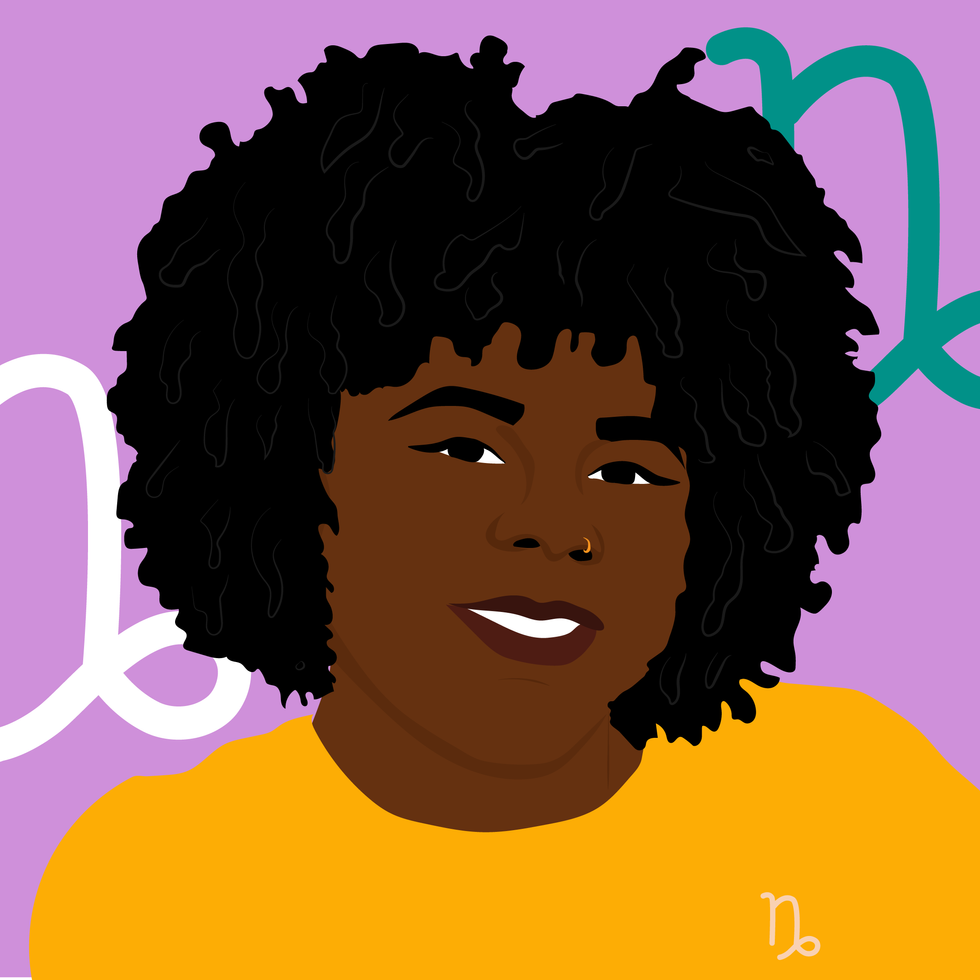 CapricornKyra Jay for xoNecole
Capricorn July 2022 Horoscope
July is a month of rising above and coming together in love, Capricorn. Soulmate connections are moving into your life this month, and you are connecting with the gifts of clarity of the heart. You have found an inner peace that is both strengthening and also vulnerable, and it's attracting new experiences for you in love. This is the month to let go of what was, and live in the beauty of what is here today.

Mid-July there is a Full Moon in your sign on July 13. This Full Moon is a time of personal revelation for you, and also a time where you are closing a major chapter in your life. Take as much time as you need with your healing and growth, and trust that where you are going from here is so much better than where you have been. Venus enters your house of love a few days later, and it's about showing up for divine partnerships right now.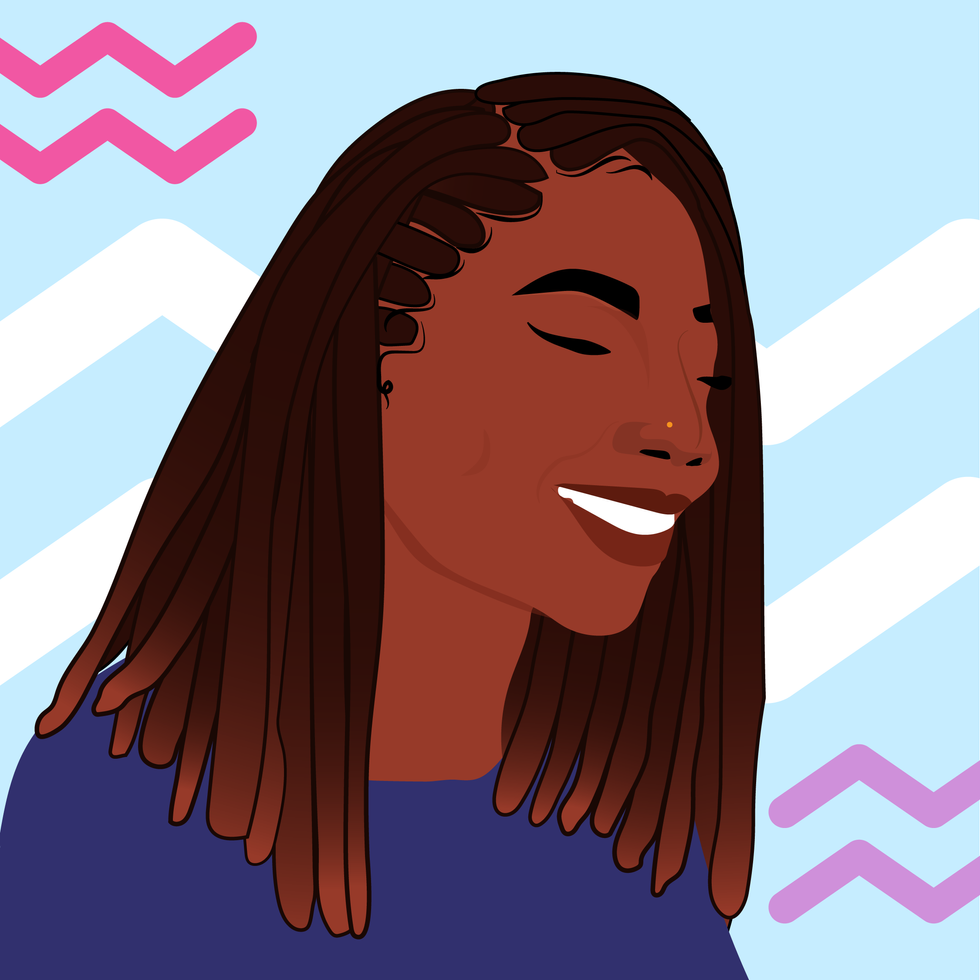 AquariusKyra Jay for xoNecole
Aquarius July 2022 Horoscope
July is a dynamic month for you, Aquarius. Some deep transformations are taking place this month, and you are living in your wisdom, empowerment, and passion. You are being reminded this month that you are divinely protected with every step you take in life and that you can create some major breakthroughs in your life with the power of belief. July is about being fearless in your pursuits, and about allowing your truth and wisdom to shine.

The Full Moon happening mid-month is occurring in your 12th house of endings, dreams, and the subconscious, and you are ready to let go of what hasn't served right now. You are releasing old patterns and limitations, and allowing your blessings to unfold. By the end of the month, there is a New Moon in your opposite sign of Leo, and this New Moon is a time of new developments in love. July is all about taking your time and going at your own pace while light unfolds.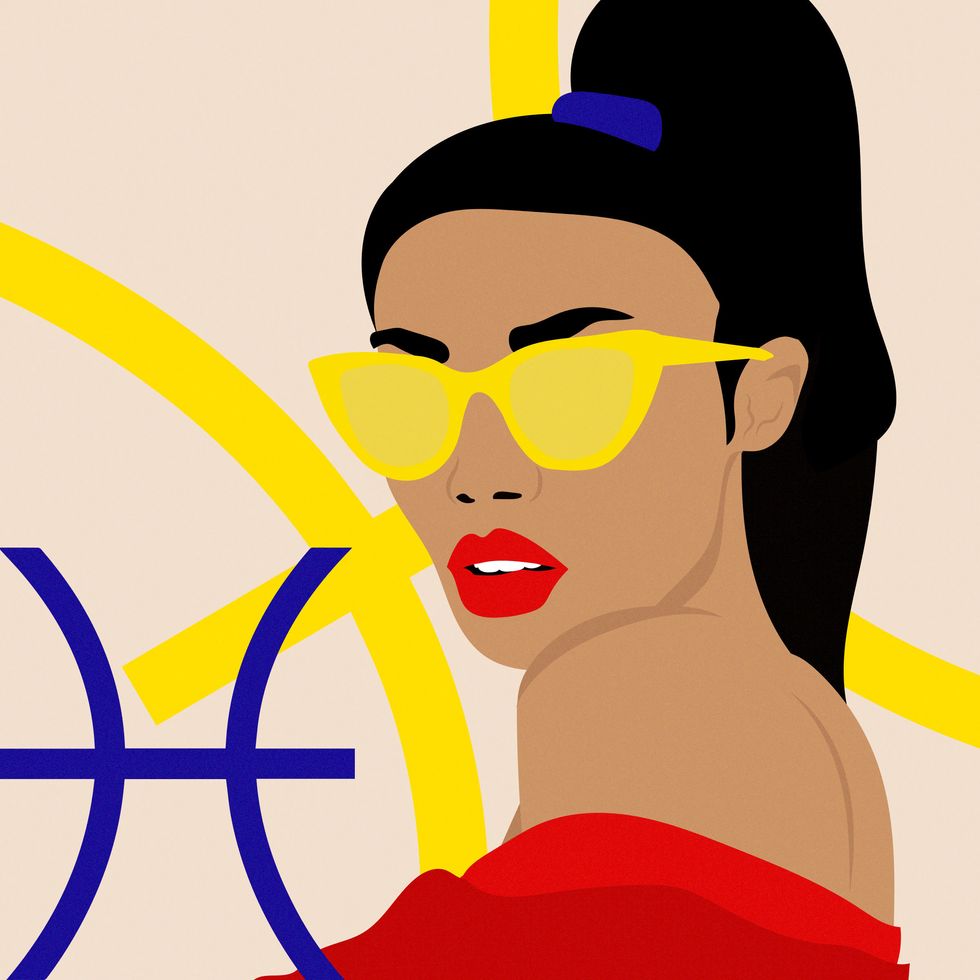 PiscesLaci Jordan for xoNecole
Pisces July 2022 Horoscope
July is all about the universe fueling your world with divine support, love, and compassion. This month is a time of nurturing yourself and what you are bringing to fruition right now, Pisces. There is support with you as you take some time to sort through what is and figure out where your heart stands now. July is all about releasing yourself from any attachments to outcomes and allowing the path of least resistance.
With one of your ruling planets, Jupiter, going retrograde on the same day as the Leo New Moon this month on July 28, you are finding the balance between what you need to allow some more time to unfold, and what you are moving forward with now. It's about giving yourself the grace to move through this time and about speaking up for yourself and what you need as well. Remember how supported you are, Pisces.
Let's make things inbox official! Sign up for the xoNecole newsletter for daily love, wellness, career, and exclusive content delivered straight to your inbox.
Featured image by Kyra Jay for xoNecole
A Cancer and Virgo relationship is often a match made in heaven. There are a lot of similarities in the ways that Cancers and Virgos love that gives them a special kind of kinship. Cancer and Virgo are service-oriented signs. They love to give, be there for each other and have a natural gift for making others feel good or better in some way.

In a relationship, there is a sweet alliance these two form, and they quickly become each other's strongest allies. A Cancer woman's emotional world may be a little more foreign to a Virgo man's analytical mind, but he has a sense of wanting to protect and know this soul. They both live up to each other's type of ideal partner in many ways and they are more about working together rather than anything else. This partnership can last the tests of time and is one that both nourishes and grounds.
What attracts a Cancer woman and a Virgo man to each other?
There is an attraction between these two that is often one of those, "how have we not met sooner" moments. These two almost always meet like magnets and are at the right place at the right time when this connection forms. The Cancer woman is attracted to the Virgo man's sense of assuredness yet humble nature and wants to know what else is behind the stern exterior. She can immediately sense there are layers to this man and she is intrigued to dive deeper and know more.

The Virgo man is attracted to the Cancer woman's nurturing yet empowering nature. There is alluring energy that a Cancer woman exudes that makes the connections she forms somewhat mysterious to others. The Virgo man likes to make sense of things and will find the Cancer woman an intriguing mystery he wants to figure out. The immediate connection between these two is empowering yet almost vague and it's once these two dive deeper, trust each other, and let their guards down, is when the true connection and relationship begin to form.
What is the relationship like between a Cancer woman and a Virgo man?
When in a relationship this couple loves to spend time at home in their safe spaces, they love to make food or go out to eat together, and their relationship is filled with doing sweet things for one another as well as for others. Tiny gestures go a long way with these two and they quickly learn this about each other. Both Virgo and Cancer's love language is acts of service and they both tend to feel fulfilled in what they are receiving in the relationship. If one person can keep up with a Virgo's perfectionist eye, it's another Virgo or a Cancer.

These two create a strong bond almost immediately, and that bond doesn't go away. As they continue to learn more about each other they continue to fall even deeper in love, and this relationship is a gift that keeps giving. Although both signs can get a little cranky and critical over the tiny things, they also remember the tiny things, and this relationship is filled with a lot of sweet moments.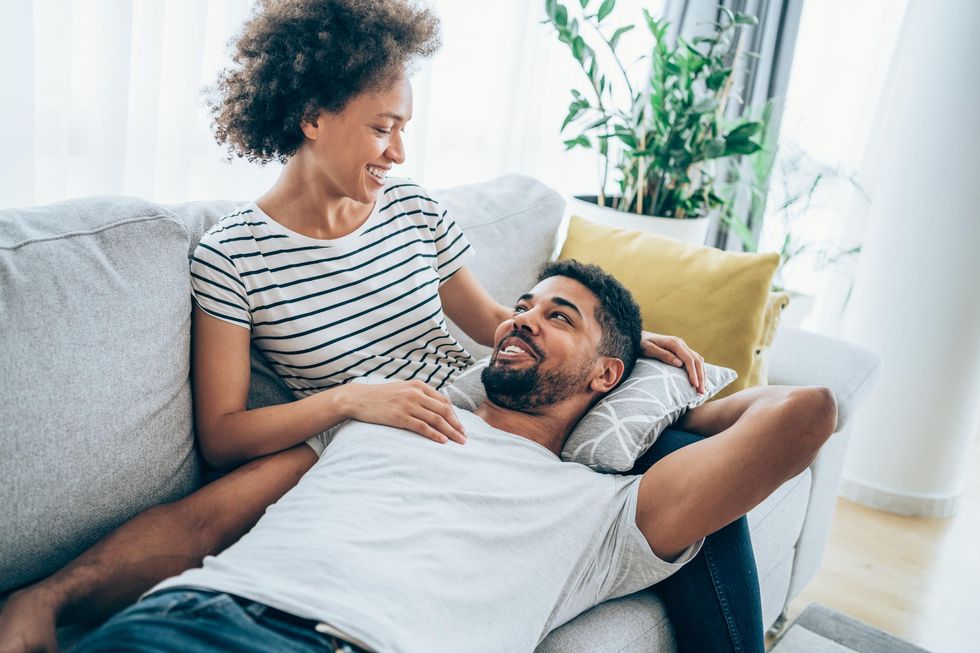 Getty Images
What is the sex like between a Cancer woman and a Virgo man?
Sex between a Cancer woman and a Virgo man is all about understanding each other's needs. Both of these signs love to cater to one another, and they will take their time in figuring out what works for them and what doesn't. The chemistry these two have does most of the work, and there isn't much these two have to complain about in the bed. A Cancer woman is all about creating the right vibe and atmosphere, and this sense of comfortability and care is important to the Virgo man. They both want to have the best experience and will work with one another to provide that.

Differences can arise here between the two when it comes to the Cancer woman wanting their sex life to be more surprising and impulsive and will want to make love in those emotionally exciting moments. A Virgo man has to make sure everything is checked off his to-do list before he can feel fully relaxed and in the moment more often than not. The biggest challenge these two will have is timing when it comes to making love, and will have to work together here.
What makes a relationship between a Cancer woman and a Virgo man work?
What makes a relationship between a Cancer woman and a Virgo man work is their chemistry and dedication towards one another. Both signs aren't ones to give up on something important to them, and they create the right conditions for their relationships to continue to bloom. The Cancer woman makes the house a home, and the Virgo man wants to sustain what world they have created together. Their support systems outside of the relationship all most likely see them as the nurturers and givers in their own lives and value that these two types of people have found each other.

There are not too many dull moments in the relationship of a Cancer woman and a Virgo man as Cancer is always feeling through something and Virgo is always thinking through something. If the Cancer woman wants to be in her shell, the Virgo man is probably in his two, and rather than poke at each other all day, they respect each other's boundaries and needs. Both of these signs tend to feel more pressured around the fire or air signs as they need a lot more external stimulation than they can always provide. What makes this relationship work is that they can truly just be in each other's company in silence or laughter and feel completely fulfilled and satisfied.
What may cause a Cancer woman and a Virgo man to break up?
What can get these two tangled in challenges is their tendency to be too critical toward one another. Both of these signs have a moody nature to them and if they aren't on the same page immediately, it can be difficult to get there. If the Cancer woman isn't feeling good internally, she isn't feeling good externally; and if the Virgo man isn't feeling good about what's happening externally, he isn't feeling good internally. Although these signs both tend to be more introverted, Virgo's high sensitivities are activated by external circumstances, which cannot always be controlled. Virgo will try to fix the outside before the in, whereas Cancer is like let's work through these emotions before we figure out what to do externally. They both will need to work on getting on the same page and meeting each other in the middle in this relationship.

They have to understand that they aren't always going to be on the same emotional plane and learning how to find the balance between each other's needs in that moment is critical to giving each other and the relationship the proper support and nurture needed to grow. These two can learn a lot from each other through open and honest discussion and by allowing each other space and time for reflection when needed. They have to remember that they won't always have the same needs or ways of expression, and learning to understand one another's personal habits or rituals can lead to more synergy in the relationship.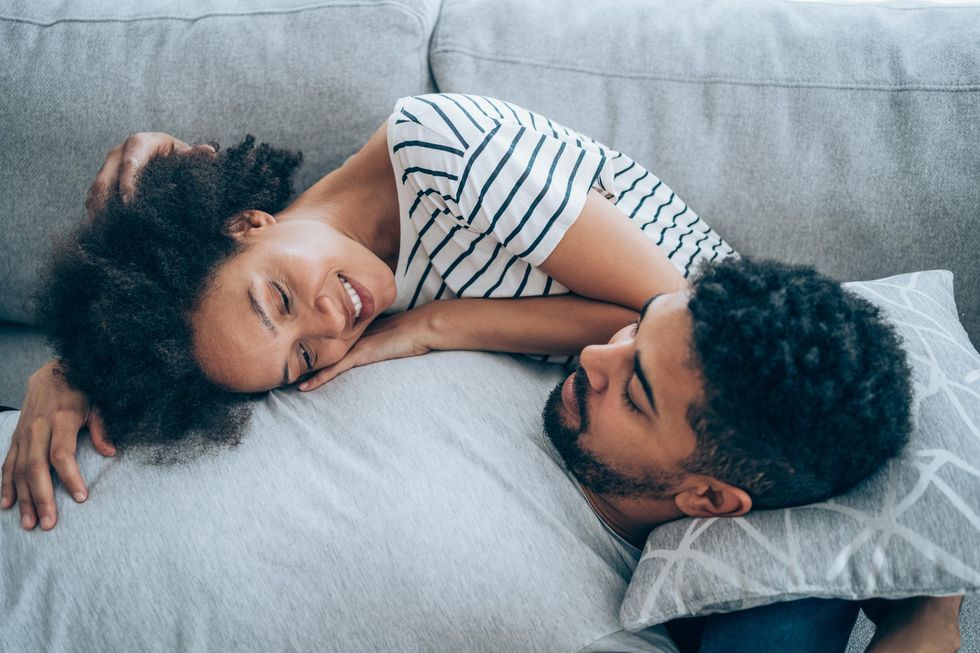 Getty Images
Summary
Overall, this is a relationship that takes less effort to work and leaves more room to love. These two naturally can give each other what the other is looking for, and even through their differences, they see so many similarities between each other that are heart-warming. Often an immediate attraction, the Cancer woman and Virgo man get together with the idea of forever in mind.
They understand that this is a love they both can't pass up, and they truly value each other's presence and heart. Loyalty is both important to the two, and they can provide this type of trust, security, and happiness in the relationship. Water and earth signs tend to give soulmate energy, and this pairing resonates well with that.
Let's make things inbox official! Sign up for the xoNecole newsletter for daily love, wellness, career, and exclusive content delivered straight to your inbox.
Featured image by Getty Images
Manifesting has been the topic of discussion and more mainstream recently than it has in any previous decade before. Questions like, "What is manifestation?" "Do you have to have some special powers to do it?" and "Is manifesting the same for everyone?" arise while understanding this phenomenon. Well, what if there was a way to manifest that best fits your natural rhythm, gifts, and way of going about things? The fact is, each one of us has different modes of understanding, processing, and expression, and we all need something different to feed our souls. One individual may benefit from a certain manifestation technique, while another may find that same technique restrictive to what they are creating in their own lives.
Say, for example, a Cancer would benefit strongly from following the Moon cycles when it comes to manifesting. Cancers are ruled by the Moon and have a natural affinity and connection to this celestial body. Cancer's potential for manifesting under the New Moon is an even more potent experience for them, as they are the physical expression of La Luna herself. A Capricorn, however, with their logic, their plans, and their traditions, may not necessarily resonate with this specific mode of manifestation. A Capricorn has a list of goals to move through and they benefit from more physical and tangible things. Charging a crystal or an item that holds value to them with their positive intentions and good juju and then carrying this token around serves this sign well. Having something physical to represent what they are manifesting is an experience that feels real for them, and something they feel they are consciously creating and building in their life, which works for this earth sign.
Manifesting and the power to do so isn't given to just a selected few people in the world or to the wisest spiritual gurus, it is a gift we all have within us and a talent that we are born with. However, by knowing what you resonate with most, what inspires you deeply, and what you naturally flow with, you can enhance this potential in your life and fully live out your dreams. We are all made as unique individuals, with unique stories, experiences, and potentials. Why not use this truth to uniquely come up with a manifestation practice that not only works but is practical for you and the life you are living today? Spiritual practices are not a one-size-fits-all experience, and by working with your higher self and what you need, you can open up to your full potential in life, and manifest from your own source of love, wisdom, and hope.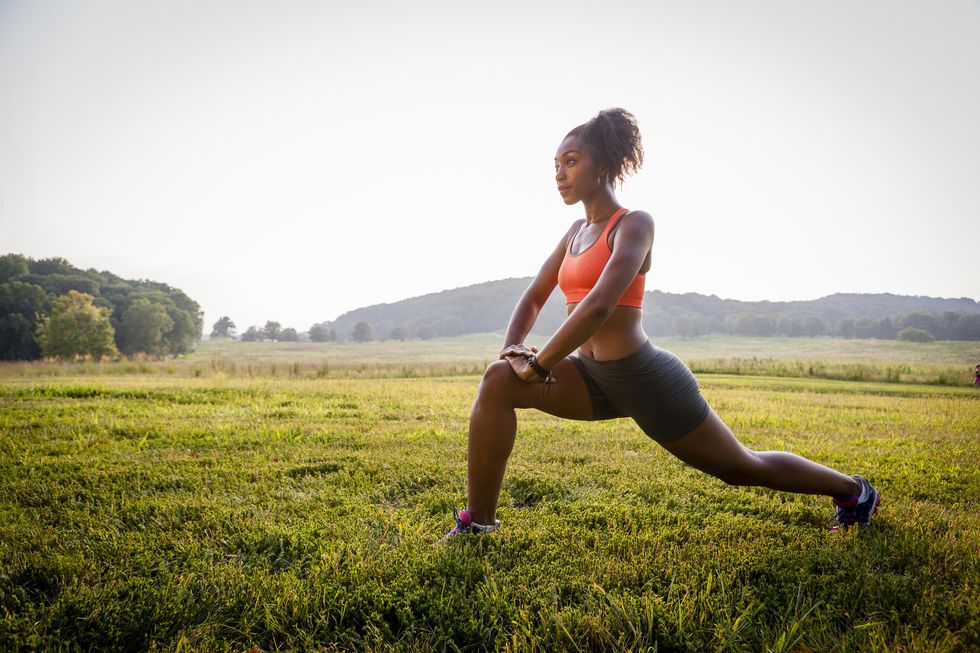 Getty Images
How to Manifest as an Aries
Being a fire sign, manifestation techniques that excite are good go-to's for you, Aries. Exercising and getting your body moving are good ways to tap into your manifestation potential. A beneficial routine for you would be to go on a morning run every day, and during this run visualize what you want to manifest. Not only are you getting the energy moving with your body, but you are also showing yourself the passion and stamina you have to get there. If visualizing and running are too much of a multi-task, you can also set the intention to where every time you go on a morning run, your thoughts are free and positive. The run is all about getting you into this good feeling energy, where all can manifest.
How to Manifest as a Taurus
Manifesting is something Taurus' are typically more aware of than most signs as you have a natural gift of attracting and accumulating, being an earth sign ruled by Venus. With your more sensual and earthly nature, you need to feel comfortable and safe to open up and allow, and having a safe space or environment that nourishes is beneficial for you. A good manifestation technique for Taurus would be incorporating some feng shui into your life and setting up zones of manifestation in the home. The southeast area of your home is considered your wealth zone, and this is a good area of your home to manifest. Make sure this area of your home is decluttered and adorned with your favorite gems, wood, plants, and things that remind you of wealth.
How to Manifest as a Gemini
With Gemini being ruled by Mercury, the biggest tool for Gemini and manifesting is to let go of any over-analyzation, and to let your creativity take the lead here. Gemini benefits from writing techniques when it comes to manifestation, and making a list of what you are manifesting in your life at this time is a simple, yet effective way to manifest. For you, putting your hand to the pen and seeing your words come to life does something magical in your world, and is a tool that brings you closer to the divine. Remember when you are writing your intentions to think about the way each of these intentions makes you feel and how it would feel to receive them or be that.
How to Manifest as a Cancer
As mentioned above, Cancers have a special connection with the Moon that should never go unmissed when talking about manifestation. The Moon has many different cycles, all representing different cycles of the spiritual and emotional journey. The New Moon specifically, is a magical time to manifest. This is a good day of the month for Cancers to mark on their calendar and as a day to consciously make sure you are thinking positive, setting your intentions, and planning for your future. Another technique when working with the Moon is to make some Moonwater by setting out a jar of water under the Full Moon. The next day, you can drink the water as an aid for healing, creativity, inspiration, or while thinking of a specific intention.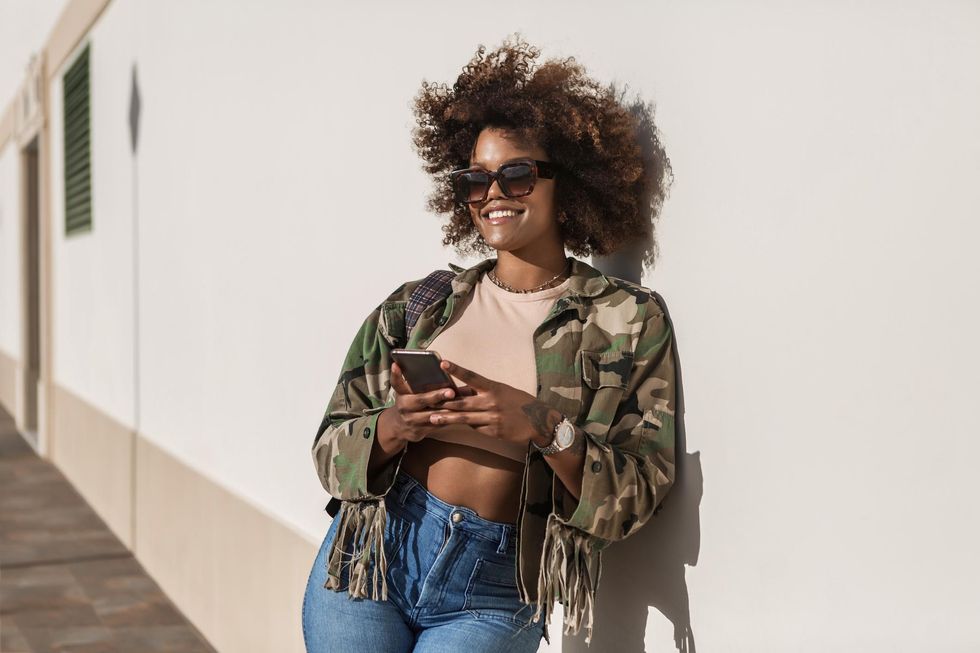 Getty Images
How to Manifest as a Leo
Contrary to Cancer's connection with the Moon, Leo on the other hand has an affinity for the Sun. Leo's ruling planet is a powerful force for manifestation, and you can work with the Sun in your daily manifestation rituals. Lay down under the Sun, close your eyes, and feel the warmth of the Sun's energy on your skin. While you feel yourself absorbing the light of the Sun, visualize what you want to manifest in your life. The Sun symbolizes happiness and joy and feeling this energy and excitement while thinking of your manifestations is key for Leos. If you don't feel good about it you aren't going to be backing your intentions with self-belief and joy, which is key here. So on a day where you are feeling really good, go out into the Sun, and manifest.
How to Manifest as a Virgo
The best way for Virgos to manifest is by doing less and allowing more. Virgos are hard workers and find much of their joy in life in their work, in their routines, and in what they can do for others. However, this can be bittersweet for Virgos as you can overextend yourself which is an energy drainer when it comes to manifesting. When you can allow yourself more time to just rest and be, you allow your manifestations to catch up to you. If you are always on the go onto the next mission, you miss the potential you are in at this very moment. Schedule a day where you have absolutely nothing on your to-do list but to do be. Take this day where you are doing less, and allowing everything to come to you. Virgo's are aligned with harvest, and you have a natural power of attraction that you can tap into when you are focused on being more rather than doing.
How to Manifest as a Libra
Libra loves a good aesthetic, and visualization techniques are key for you when it comes to manifesting. A vision board is an amazing manifesting ritual for Libras to have on their belt and is a creative way to work with energy. Bring out the Pinterest board, find a few magazines, and collect visual representations of what inspires you and what you want to bring into your life. Quotes and keywords are also great to use when making your vision board as hearing or seeing these words while you're going about your day can be check-in points for you and reminders of what you are manifesting. Make your board visually appealing to you, hang it up in an area of your home where you feel the best and most inspired, and let the magic happen.
How to Manifest as a Scorpio
Scorpios rule the 8th house which is about all things witchy, spiritual, and taboo. Manifestation rituals serve you well, and you are all about connecting to the spiritual magic of it all. Create an altar with your favorite crystals and herbs, and light a candle while thinking of what you want to manifest. Look at the dancing flame of the candle and visualize how you would feel if your manifestation was in your world already. If you want to take it further you can pull a tarot or oracle card to place next to your candle as a visual representation of the energy you are bringing into your life at this time. Different colors of candles signify different energies and specifically green, brown, and yellow candles are good for manifesting.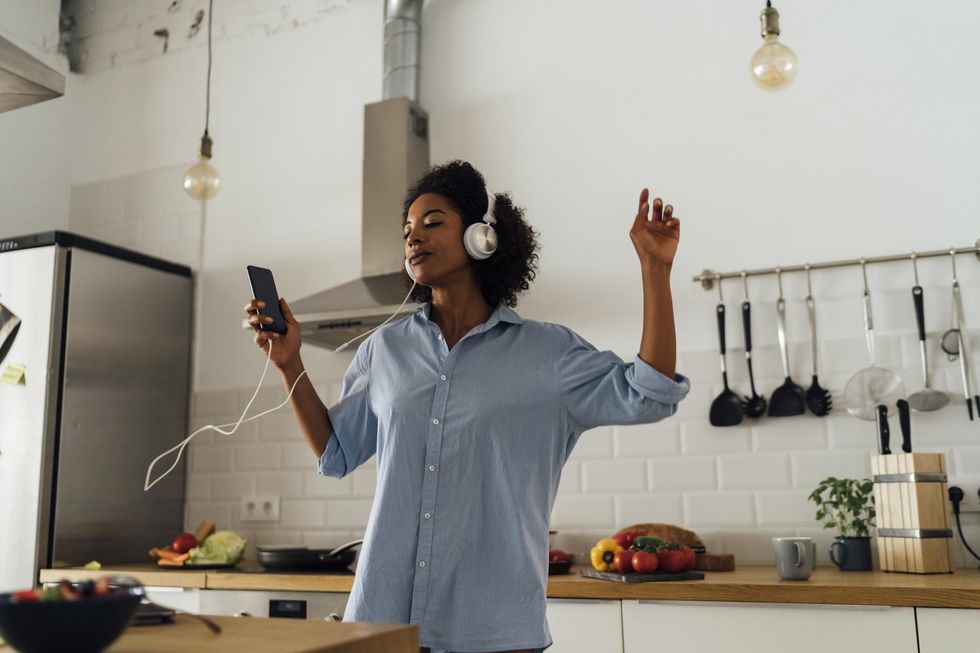 Getty Images
How to Manifest as a Sagittarius
For Sagittarius, inspiration is everything when it comes to manifesting. You need to feel inspired and enlivened by what you are bringing to fruition in your life and by putting yourself into these spaces and environments, you set yourself up for success. Good manifestation rituals for you are to do what feels fun and exciting. Go to a concert and while you are dancing, visualize all the good things coming your way. Play your favorite song and dance by yourself in your room while visualizing white light emanating from your aura. Go on a hike and when you are at the top of the peak or arrive at your destination, visualize yourself releasing everything holding you back from your manifestations, and bringing in everything you want for yourself. Getting yourself in the zone of happiness is your direct road to manifestation, Sagittarius.
How to Manifest as a Capricorn
Capricorn rules what is tangible and this sign is all about results. Capricorn tends to focus on the last part of manifesting, which is the manifestation itself. However, a key component to manifesting is the intention itself and your starting point. A good manifesting ritual for Capricorn is to have a tangible memento for manifesting. Get a crystal, hold it in your hand, and set the intention of what you want it to help you manifest. Carry this gem around with you, meditate with it, and use it as a tangible reminder of what you are manifesting. Some good crystals for Capricorns to work with are malachite, tiger eye, and garnet. You can also do this with a special piece of jewelry, a charm, a photo, or anything tangible that is inspiring and magical to you.
How to Manifest as an Aquarius
Aquarius works with the collective consciousness, and bringing other people in when it comes to manifesting, is a positive and beneficial tool for you. Group meditations, getting a reading, talking to a friend about what inspires you, and connecting with animals, are all rituals that serve your soul well. Come together with another who is trying to bring about something similar, and do a group meditation on connection, bringing your energy together, and manifesting something beautiful. Go to a group workshop and exchange ideas, stories, and what is inspiring you. Another thing about Aquarius is their connection with humanity and humanitarian acts. Giving back, donating to charity, and doing something for someone else puts you in an energy of fulfillment rather than lack, and is good energy for manifesting for you as well.
How to Manifest as a Pisces
Pisces are creative souls and creativity is a key component for you when it comes to manifesting. Creating art, painting, writing poetry, and listening to your favorite song, are all good manifestation rituals for you. Pisces tend to align strongly with music and a good manifestation technique to do is to pick a song that inspires you and gives you all the feel-good energy. Put this song in your playlist that you listen to the most often, and whenever this song plays take it as a reminder that you are on the right path, and to think about your manifestations and what you want to bring into your life. This song is your dedicated soul song and can be used to get you into the zone of attraction and gratitude.
Let's make things inbox official! Sign up for the xoNecole newsletter for daily love, wellness, career, and exclusive content delivered straight to your inbox.
Featured image by Getty Images