---
Halle Berry is a girl's girl, but it's no secret she has love for men too. However, her list of high-profile relationships has been met with harsh criticism like "she can't keep a man." In true Halle Berry fashion, the star addressed the trolls with a classy clapback via Instagram last year writing:
"Who said I wanted to keep them? I'm all about living your best life, if you make a wrong move, course correct and re-spin and start again!"
We couldn't have said it any better! The Hollywood star is all about the re-spin and so are we. The 53-year-old mom of two chatted with friend Lena Waithe over an Instagram Live a year ago about how it's been navigating singledom after her last divorce with actor Olivier Martinez. "I have decided to take time. I'm very much a relationship-oriented person, I always want to be with someone. But I decided, no I'm going to slow my roll, I'm going to take a minute and I'm going to spent time with me," she said.
"One year led to two years and two years is now leading to three years. But I'm fine because I think the next relationship I have I think I will have a better chance of attracting and choosing what's right for me because I've taken this time to think about what's important to me."
She continued, "I no longer feel the need for a relationship so I don't feel the need to rush or accept something that's not totally right for me. Not that anything's wrong with the people I've been with but I'm going to wait for my match or I will stay solo and be with my kids and do my life the way I'm doing it."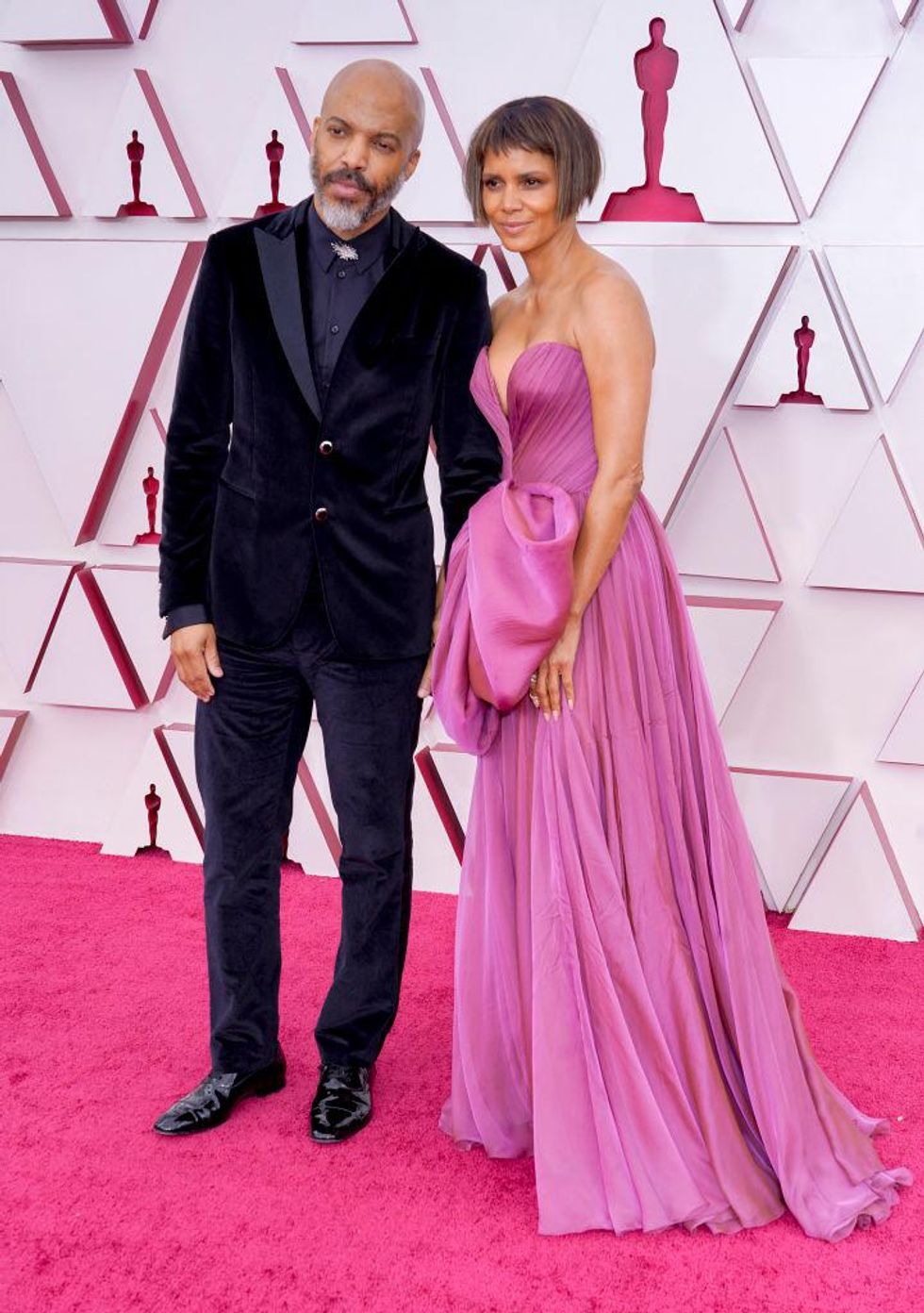 Chris Pizzello-Pool/Getty Images
Fast forward a year later, and Halle has hit another re-spin! She and new beau Van Hunt made their official couple debut on the 2021 Oscars red carpet. The couple was the talk of the awards show, but we want to talk about how Halle is living proof that simply just settling should never be an option. She looks happier than ever since she started dating the Grammy Award-winning singer-songwriter in September 2020.

Below see Halle's dating history (including three marriages) that led her to her newfound love at 53. Say it with us, respin.
Danny Wood (1989):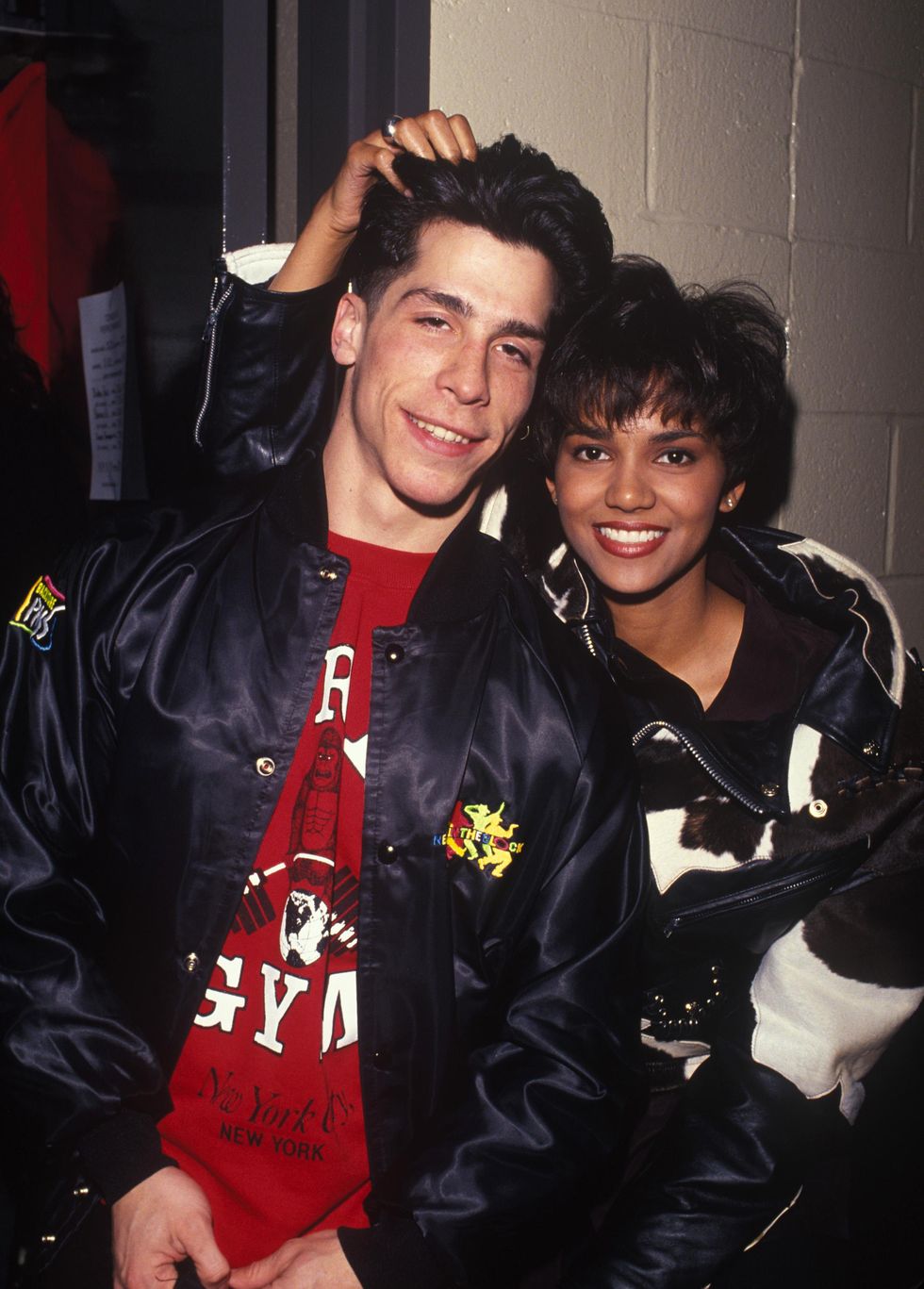 Larry Busacca/WireImage
Halle's first relationship thrust into the limelight was with New Kids on the Block's Danny Wood. It was brief but the paparazzi loved the pair even though Halle hadn't shot to stardom yet.
Christopher Williams (1991-1992):
Aside from dating Halle Berry, R&B crooner Christopher Williams is most known for his hit singles "Talk to Myself" (1989), "I'm Dreamin'" (1991), and "Every Little Thing U Do" (1993).
David Justice (1993-1997):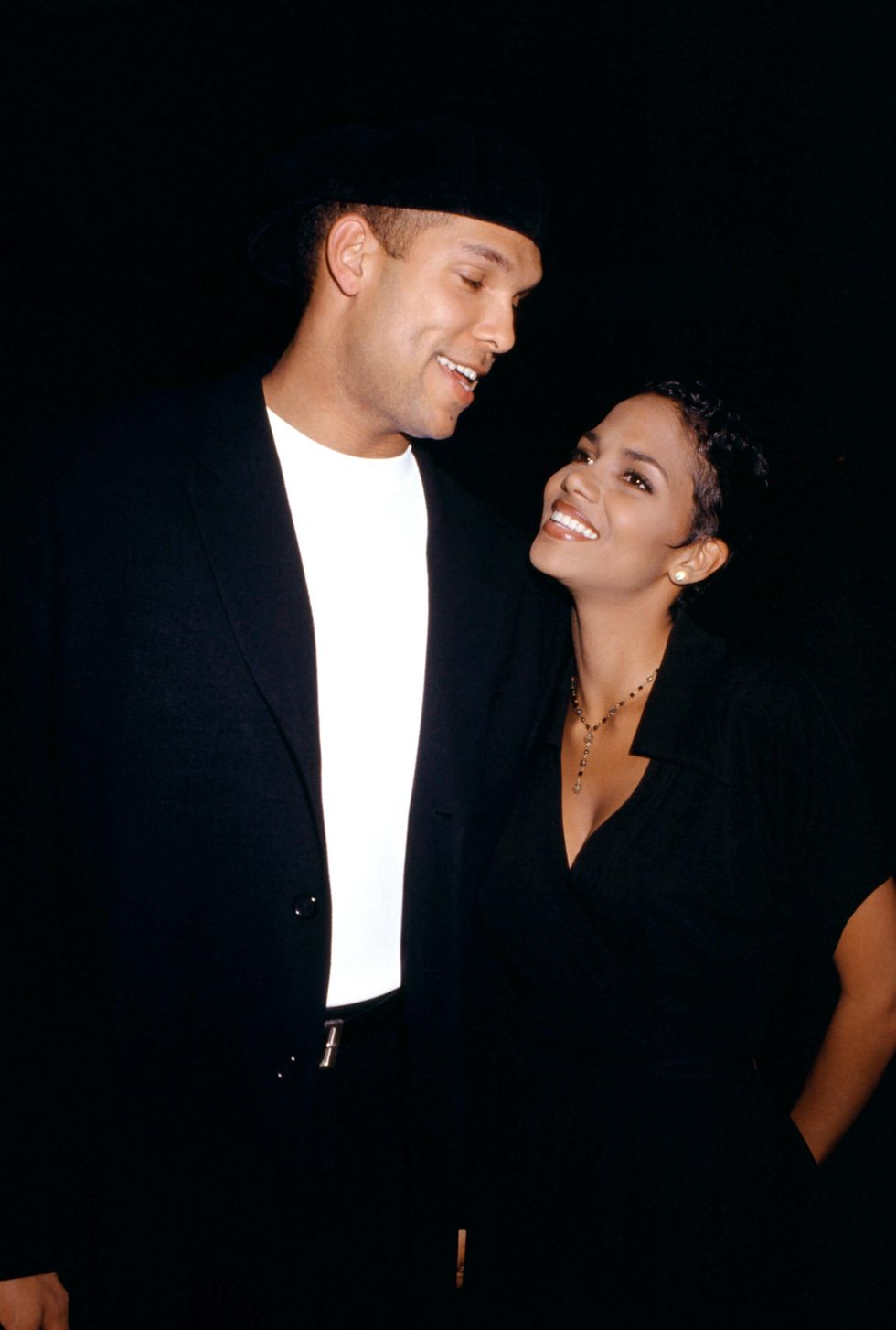 Ron Davis/Getty Images
This pro-baseball player was Halle's first husband. It's safe to say that things did not end amicably between the two since after their split Halle filed for a restraining order against David Justice. In the past, the actress has also been transparent about trying to commit suicide after the failure of their marriage. She told Parade magazine via PEOPLE:
"It was all about a relationship. My sense of worth was so low. I promised myself I would never be a coward again."
Shemar Moore (1997-1998): 
Although Halle dated the Criminal Minds actor during the prime of her career, they were very private. Only in recent years has Shemar Moore opened up. "She was the first woman to really knock my socks off. I fell hard for Halle. A lot of people now know we dated, but we had to keep it hush-hush at the time because she was fresh off her divorce from David Justice. I'm still grateful for that relationship," spilled in an interview circa 2013.
Eric Benét ​(2001-2005):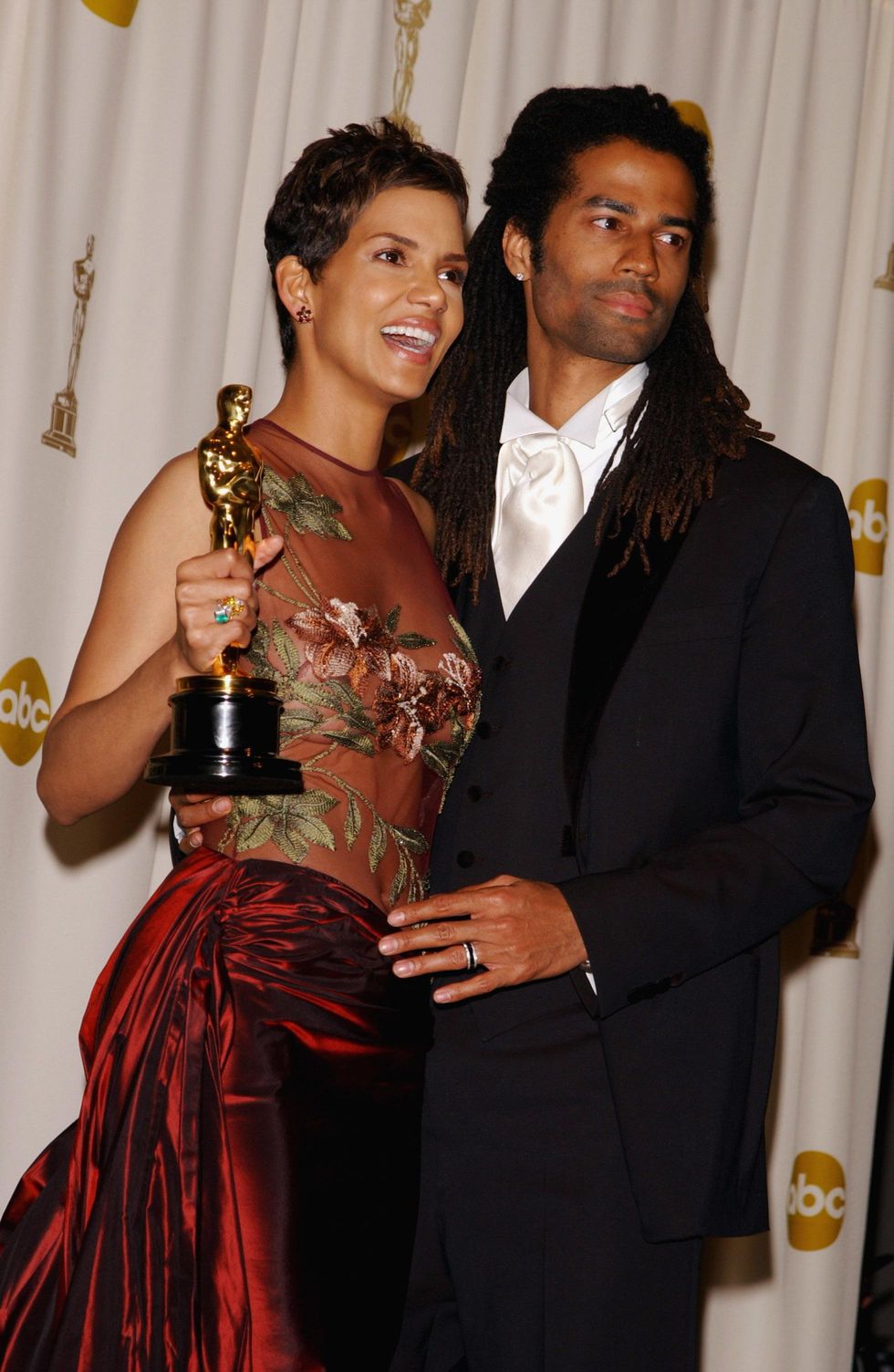 Frank Trapper/Corbis via Getty Images
This R&B/neo soul singer-songwriter and actor, who has received a total of four Grammy nominations, was the second man to put a ring on Halle's finger. After meeting in 1997, the pair got engaged three years later and officially tied the knot in January 2001. Eric Benet and Halle Berry quickly went from Hollywood "it" couple to divorce after he admitted to infidelity on his part. Halle opened up to Oprah Winfrey about their marriage saying she had an emotional breakdown when he told her about his affairs, but that she became stronger after the marriage failed.
"I had an emotional breakdown... I knew for a fact, 'this is not my fault.' Because I knew I'd been a good wife. I'd given a lot of myself and I learned from mistakes I thought I made in my first marriage. I knew I had grown in many areas."
Michael Ealy (2004-2005):
Halle had chemistry with her Their Eyes Were Watching God co-star Michael Ealy on and off-screen. Although it didn't work out, the actors remain friends till this day.
Gabriel Aubry (2005-2010):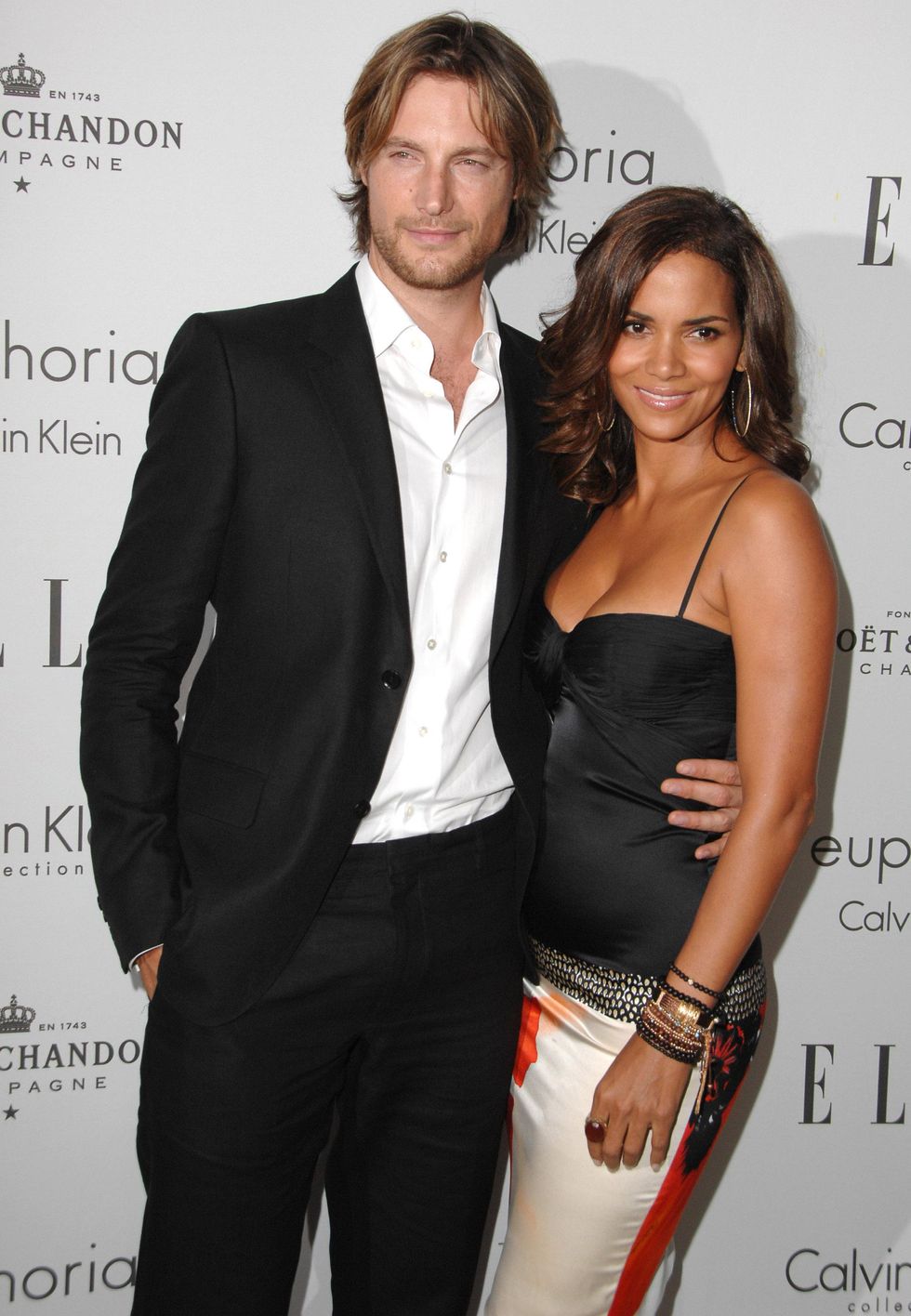 Steve Granitz/WireImage
When Halle began dating this Canadian model, the two were pictured everywhere. They share a daughter, Nahla, together who they've famously battled over in court.
Olivier Martinez (2013-2016):
Halle Berry married French actor Olivier Martinez shortly after her split from Aubry. Their son Marco, was born soon after that. Olivier famously got into a fistfight during his time with Halle with her ex Aubry that made headlines.
Alex da Kid (2017): 
After her third marriage didn't work out, Halle dated this British musician for a couple of months.
Van Hunt (Present):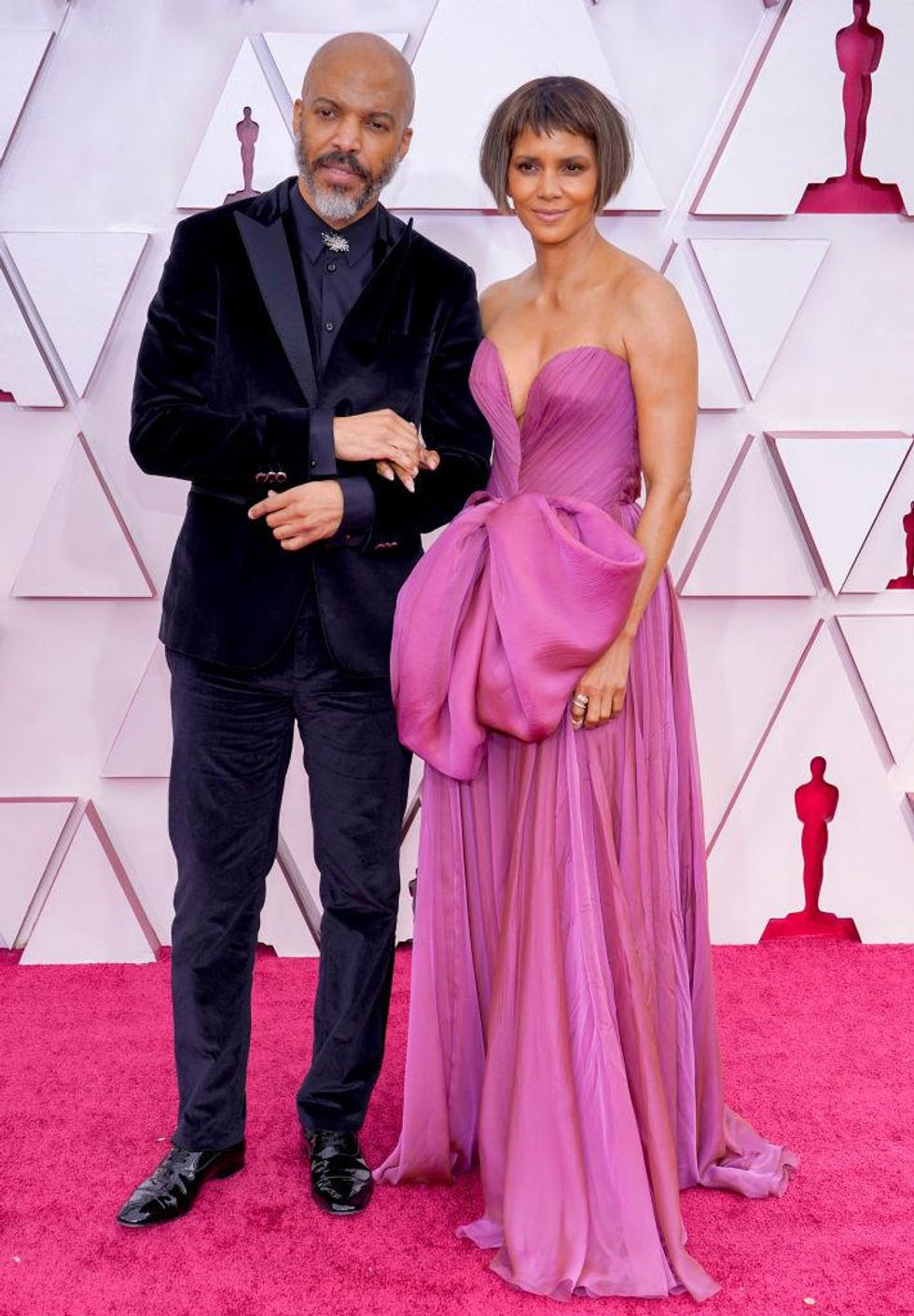 Chris Pizzello-Pool/Getty Images
Halle gushed about her new man in a sweet birthday post ahead of their Oscars debut:
"A real woman can do it all by herself, but a real MAN won't let her. Happy birthday VanO. I only wish I'd known you sooner so I could have loved you longer!"
#Respin
Featured image by Chris Pizzello-Pool/Getty Images