On Friday (May 3), The Intruder hits theaters and the film's trailers promise to give us the steamy love scene between Michael Ealy and Meagan Good we didn't know we needed. In the psychological thriller, the stars play a couple who are taking the next step in their relationship and buying their first home, only to find that they are now stuck with an uninvited houseguest from hell.
---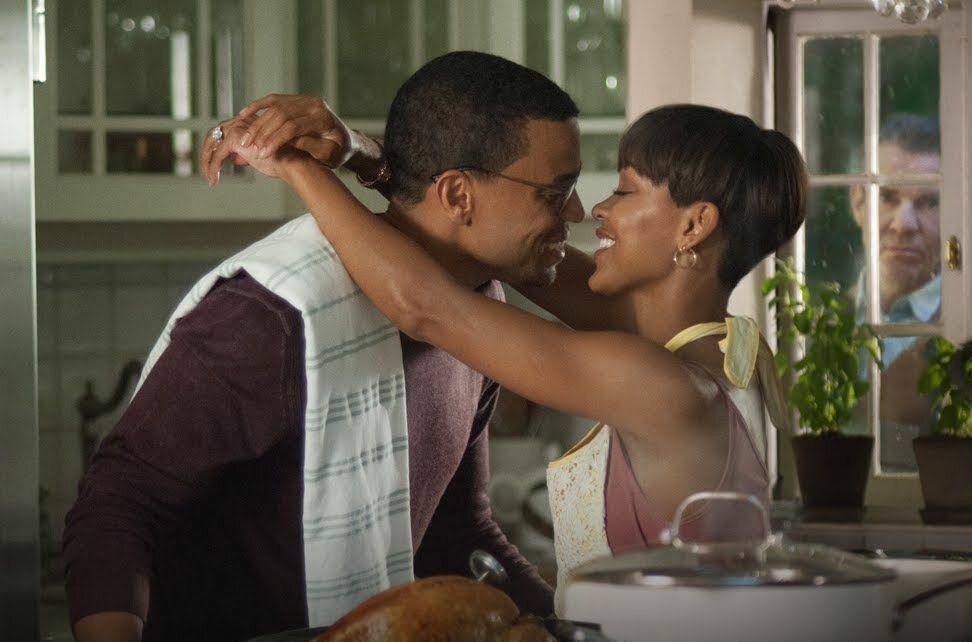 imdb.com
While the couple conjured up some major chemistry on-screen for the film, in real life, the stars are both married to partners who they are very much in love with.

Like all couples, celebrities aren't immune to miscommunication. We all have a desire to be loved, but not just any old way. A few years back, the internet was introduced to the concept of love languages by Gary Chapman and had the relationship world shook. It was then that we learned that misunderstandings can happen when it comes to the way we love, too. Michael Ealy, who has been married to his wife, Khatira Rafiqzada, since October 2012, recently sat down with xoNecole and opened up about how learning to love in his wife's language transformed his marriage for the better.
The 45-year-old actor revealed that understanding the way your partner needs to be loved lies in paying attention to the little things. He shared, "There are definitely lessons that come with staying with somebody and living with someone. Most of it is learning how to meet them at their level. Right? So for my wife, celebrating her birthday and I think certain other holidays really matter to her. They don't, to me. My birthday could come and go. It doesn't matter to me."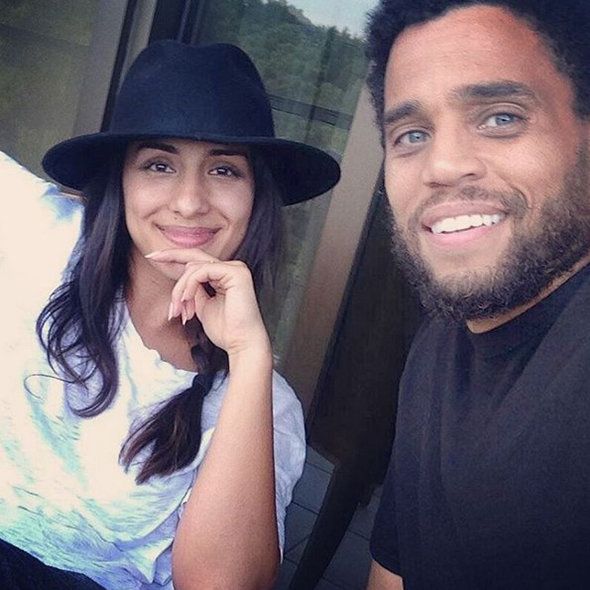 Instagram/@MichaelEaly
According to Michael, the key to a lasting relationship is knowing when to put your partner's needs before your own, even if that means taking time to celebrate special occasions you never may have cared about before. He shared that although he never put much importance on his birthday, understanding the sentimental value that certain holidays have for his wife made him change his perspective.

"I had to not approach her birthday in the way in which I approach mine. That was a hard lesson to learn and it took me a couple of years to figure it out. Because it was important to her, I realize, yeah, this is who you married. Like you married someone who, for whatever reason, this matters to them."
Michael says that being conscious of what matters to your partner is important because although certain acts of love may be menial to you, they can mean the world to the person you love. The Intruder actor told xoNecole, "So I have to kind of put aside whatever philosophy I have to kind of get through my life and any holidays in my world and be like, 'okay, this matters to you. I'm going to do whatever it takes so that you can be happy on this day because it makes you feel heard.'"
Spoken like a true heartthrob.
His co-star, Meagan, who has also been married to her husband, author and TV producer, Devon Franklin for the past five years, added to this sentiment and revealed the most important lesson she's learned since becoming a wife. The actress explained, "One of the biggest things I've learned is that you cannot love somebody the way you want to be loved. You have to love them the way they want to be loved, and vice versa. And you guys have to learn each other's language."
Although initially, she and her husband had to make some adjustments and compromises when it came to their lifelong union, she learned that real love can come of a number of different packages and they won't all be something you're used to; and that's OK.

Watch the video of the actors' candid conversation with us below.
MICHAEL EALY REVEALS THE HARD LESSON HE LEARNED IN HIS MARRIAGEyoutu.be
The Intruder hits theaters on Friday!

Featured image by Instagram/@MichaelEaly.