Kirby Carroll
Kirby Carroll grew up in VA but now calls Atlanta, GA home. She has a passion for creating content and helping brands grow through storytelling and public relations. When not immersed in work, you can find her sipping a mimosa at brunch or bingeing a new TV drama on Netflix. Keep up with her on social media at @askKirbyCarroll.
If you haven't heard yet, this weekend was all about the second season of Amazon Prime's Harlem, and it was a good time. The series jumped in and answered many of the questions left in the wind from the first season, and it's a fun set-up for what's to come. What I enjoyed most about it is that it touches on personal struggles that many of us deal with in a way that feels funny and lighthearted.
What happens when your best friend is dating someone new and it could affect your friendship? Or what's it like when you have an image of yourself but realize your actions don't align with it? That can be a lot to take in. But the Harlem crew does it with flair – okay, maybe not flair. But the girl gang definitely makes us feel like we're not the only ones going through life's crazy moments, and that I can appreciate.
Wanna know more? Here are 5 things we enjoy about the start of the new season of Harlem. Spoilers ahead.
The Eye Candy
While walking down the street, Angie (Shoniqua Shandai) meets a faux psychic who promises she will "make love to the most handsome man in New York and wonderful things would follow." It doesn't take long for her to put this theory to the test, and it's fun to be a fly on the wall as she tries it out. It starts when she ditches the crew and leaves with a handsome pedicurist. Later, when she's in his room, it's clear they had great sex and even decide to go for an encore. But it still doesn't deter her from flirting with his roommate and suggesting he meet her "identical twin."
Spoiler alert: she doesn't have a twin, but they don't know that.
The Feels
I love romance, and there's nothing like a genuine connection. When we see Quinn (Grace Byers) and Isabela together, their passion is unmistakable. Quinn is her normal quirky self and understandably feels nervous about her first "lady date" (her words, not mine), but Isabela seems to like her all the more for it, and it leads to more than eight orgasms and a beautiful chemistry worth rooting for. Unfortunately, it gets complicated as things progress.
Camille (Meagan Good) is on a mission to right her wrongs. She attempts to get her job back only to re-quit. Also, she officially breaks it off with Jamison after he admits to staying in NYC for their relationship. Camille even accidentally faces Mira, who rightfully calls her out on her selfish decision to kiss Ian the night before their wedding. Still, through all of their mess, you can't help but smile when Ian (Tyler Lepley) and Camille are together. "You are the man I want to be the best for and the one who's seen me at my worst." When she said that to him, I think I actually said "aww" out loud. You just can't help but root for them and their messiness.
The Accountability
Honesty is the best policy, and while the girls may struggle with it in their actions, they count on each other to hold them accountable. When Tye (Jerrie Johnson) reveals her surprise husband alluded to the fact that she has issues with commitment, the women don't deny it. In fact, later, when Quinn and Tye are in the sex store, she even bluntly asks her, "What are you so scared of?" It noticeably affects Tye, and she quickly avoids the question. Real friends care enough to hold you accountable. Harlem was a friendly reminder of that.
The Authenticity
In the words of Issa Rae, I'm rooting for everybody Black, and I appreciate that this show continues to show varied dynamics of multilayered Black women. From the fashion and beauty looks to the conversations and careers, you can tell Black women are not only in front of the camera but behind it, and I'll always support that.
The Sisterhood
Lastly is the characters' connection, which might be my favorite element of the series. As unique as the women are, their bond is beautifully the same. We all deserve a tribe that encourages, empathizes, and supports us. Harlem shows this in such a genuine and relatable way that reminds me of how blessed I am for my own tribe.
Harlem is streaming now on Amazon Prime.
Feature image by Arnold Turner/Getty Images for Prime Video
For years there were many television shows that featured impressive groups of women navigating their lives. I'd watch them and daydream about what my reality would look like in my 20s and 30s. The characters' lives felt admirable but somehow unrealistic since those shows never featured characters that were reflective of my friends or me. But how times have changed. Now that I'm in my 30s, there are quite a few shows that feel familiar and authentic. One of my faves is Tracy Oliver's Harlem, of which the second season makes its emergence on February 3, 2023. But just in case you're like me and need a refresher, we got you.
Spoilers are ahead.
First, let's recap the crew. The show stars Camille (Meagan Good), Quinn (Grace Byers), Tye (Jerrie Johnson), and Angie (Shoniqua Shandai), four fabulous yet flawed Black women living in Harlem. In season one's last episode, Camille asked a crucial question: "Do I go after my fresh start or do I follow my heart?" It was a quick moment, but it defined much of the season. Although the women's issues vary, they are all battling with that decision. From work struggles to dating, they're trying to decide if they should take a safe route or do what fulfills them. I think that's something we can all relate to. This is why I am so happy the Amazon Prime series is making its return.
So, let's relive what's going on in our new favorite girl gang's lives before season two premieres.
Camille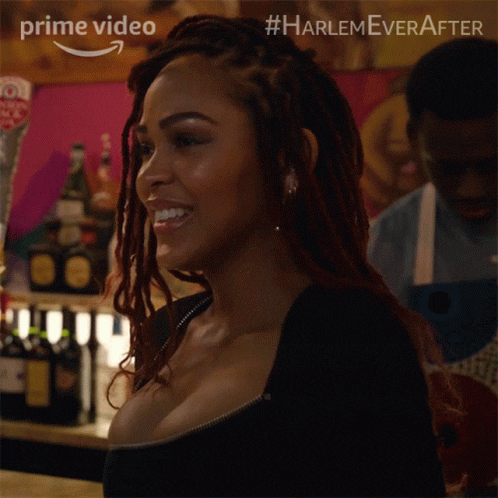 Amazon Studios What GIF by Harlem
Giphy
Camille is a bit off-center, overly focused, loveable, and appears to have everything together – except she doesn't. No matter how much we root for her, she makes the wrong decisions. For example, when Dr. Pruitt, played by Whoopi Goldberg, announces that she's granting the new coveted associate professor position to another Black professional, Camille feels understandably discouraged and vents about it to her former bae (more on that soon, chile). Later, Camille decides to quit her current adjunct role and give Dr. Pruitt a piece of her mind. She shares how much of an asset she is to the university and why her social media presence and teaching style deserve recognition. That makes sense, right? Except she does this by showing up at the professor's house late at night after drinking way too much and almost falling down the steps. All bad, sis.
Then there's her love life. She has two beautiful men who desire her attention. She met Jamison (Sullivan Jones) after they both spoke on a panel for the university. He is supportive, fine, and serious about his intentions with her. So much so that once they're official, he invites her to move with him to Chicago. Unfortunately for him, Camille's heart belongs to her engaged ex Ian, played by the handsome Tyler Lepley – who coincidentally, she broke up with before they planned to live in Paris together. (Clearly, leaving Harlem is a trigger for her. It could be because she grew up a latchkey kid and has some unresolved issues with her mom.) Anyway, Ian and Camille have a special bond that is still very much alive.
Their back-and-forth sparks a lot of crazy moments throughout the season. From Camille almost sleeping with one of her former students to a crazily dangerous Uber ride, Ian fuels a lot of her madness. One of the most memorable moments happened early in the season when they shared a passionate kiss only moments after Camille met his "why is she so perfect" fiancée. But love always wins because, in the end, Camille calls it quits with Jamison and shows up a day before Ian's wedding to finally express how she feels and kiss him again.
I get it. They care for each other, but seriously? They couldn't figure that out before the wedding announcements went out and Camille broke Jamison's heart? Oh, and Ian's fiancée saw the kiss. Yikes.
Quinn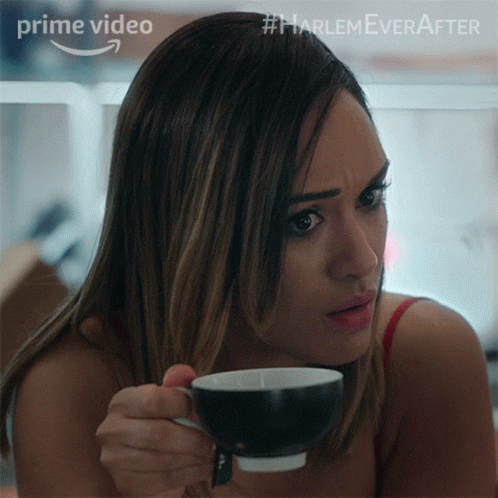 No Way Prime Video GIF by Harlem
Giphy
Then there's Quinn. You know the nice girl who tries so hard and it just doesn't work out for her? That's Quinn. For most of the season, her dating life is in shambles. From her purse getting stolen after a date abandons her at the club to showing up to a "dinner" that was actually a pyramid scheme meeting, you start to feel pretty bad for her. Still, she holds onto her idea of love and what it should look like. That's until she decides to try something or someone new at a strip club. His name is Shawn, played by Robert Ri'chard, and he takes her out of her element. He's different from her usual checklist; he's a stripper and a dad. Although there's a clear interest there, they deal with a few hiccups.
Initially, Quinn tries to tuck away her feelings and keep it casual. Luckily, that doesn't last long because, well, she's her. But still breaking free of her usual "rules'' presents some problems. She even lies about his career and where he went to college when chatting with peers at a fundraiser, making Shawn understandably uncomfortable. Eventually, they work it out, and a budding relationship seems to be in the works. That is until she spends a fun-filled day with Isabela, a hopeful politician and potential mentor turned friend she met through her mother, and her magnetic personality and dedication make Quinn rethink her life and sexuality. In the season one finale, Quinn drunkenly walks into Isabela's office and invites her on a date. When she agrees, we find ourselves cheering for Quinn's boldness yet hoping she doesn't slip into her unhealthy ways.
Professionally she's in a unique space. After leaving her VP Corporate position she opened Quinn Jacob, a sustainable boutique. It's still in the beginning stages but she is very devoted to growing it. She even designed Mila's [Ian's fiancée] wedding dress. (I know – wild.) Moving on, Quinn comes from a wealthy family who has consistently supported her. But it took a while for her to figure out what she wanted to do, which created a tense relationship between her and her hilariously shady mother, played by the legendary Jasmine Guy. Hopefully, this dream and new relationship are here to stay because I think we all wanna see Quinn win.
Tye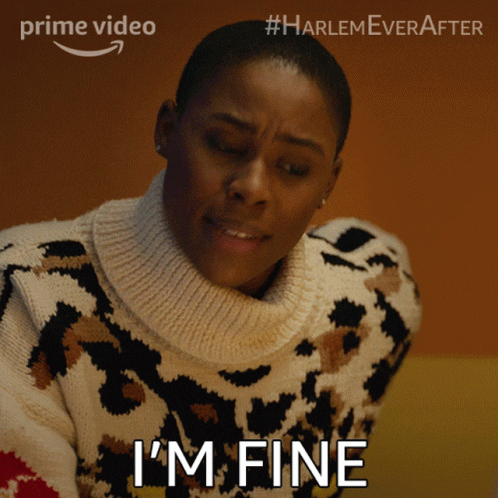 Im Fine Amazon Studios GIF by Harlem
Giphy
I'd describe Tye as confident, ambitious, loyal, and guarded. She is the creator of Q, a successful queer dating app for people of color. It made her very successful and even landed her a spread in Forbes magazine. Also, unlike the other ladies, she has no issues in the dating department. Her problem is relationships. She likes to be the brains and the boss in her situations and that rarely leads to something promising. When the girls call her out on it, she tries to venture out and date outside of her usual type. This allows us to be a fly on the wall as she explores a few short-lived hilarious situations.
But everything comes to a head when she arrives at her Forbes interview and learns that the interviewer is a woman she had a one-night stand with. I should point out that she's a white woman and Tye prefers not to date outside of her race. As her storyline with the journalist continues, the show explores interracial dating and preferences.
Another element I appreciate Harlem highlighting through Tye's character is women's health. In multiple episodes, Tye complains of intense period pain. However, like many of us, she shrugs it off. It takes her passing out on the subway to get help. The doctor ignores most of her complaints and says she's anemic. A few days pass and Tye is preparing to be the keynote speaker at AfroTech. However, she's hospitalized again and learns she has a ruptured ovarian cyst, polyps, and fibroids; this time the doctor says she may need a hysterectomy. As he continues to give feedback he reveals that the surgery's approval was made by her husband, who surprisingly walks in with flowers.
Thanks to a flashback episode and a heated discussion, we learn that Tye abandoned her hometown to start a new life and live in her truth. That means she walked away from her former friends, family, and apparently a husband and never looked back. This background made it a lot clearer why she has trouble moving on because she never fully let go of her past.
Angie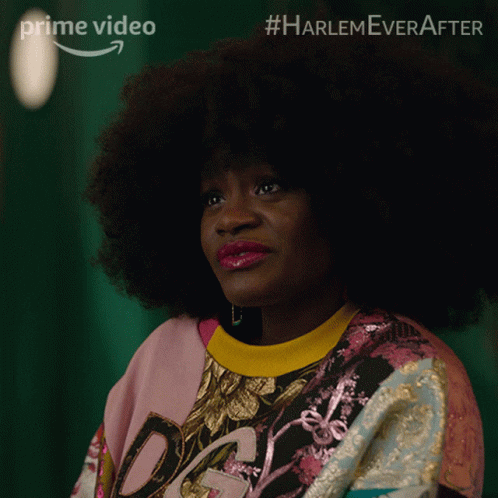 Prime Video Laughing GIF by Harlem
Giphy
Finally, there's Angie, the free-spirited, hilarious, and creative that every friend group needs. We learn pretty early on that she is a talented singer and once had a record deal. Unfortunately, it didn't go the way she planned and now she's living on Quinn's couch. While it's clear that the two have a beautiful friendship, there's an uneasiness there. Angie has a bit of resentment toward Quinn for her wealthy upbringing. And Quinn wishes Angie would be a bit more realistic in her search for a job, especially after she turns down a paid gig.
Still, when Angie meets up with her Uber driver bae who she feels is her soulmate, only to learn after sex that he lives in his car, she takes the new gig. Because this can't be it. The gig in question is Get Out: the Musical. Yes, it's as crazy as it sounds. But the production leads to a lot of funny moments and a bomb scene where Angie beautifully addresses white fragility. While she's chasing her dreams you'll see her pursuing a few dating options, like her bisexual cast mate and friend with benefits, Eric, to Uberbae and more, it's a good time. While Angie provides a lot of laughs in the first season, it's clear she's working through her issues as well.
I love TV shows that are relatable yet fun to watch. Harlem is definitely at the top of my list this month. Make sure y'all check it out too. Season 2 airs on Friday, February 3, 2023, on Amazon Prime.
Feature image by Amy Sussman/ Getty Images
If you don't know actress Lauren "Lolo" Spencer, it's time to get to know her.
The breakout star of Mindy Kaling's new HBO comedy series The Sex Lives of College Girls, Lolo plays Jocelyn, a fiery scene-stealer whose unapologetic nature and uncanny ability to make the audience laugh whenever she appears makes her one of the show's most memorable characters in a cast of college freshman characters. The series itself is being praised by fans and critics alike for being inclusive, relatable, and real.
"Jocelyn is a lot of who I was in college," Lolo tells xoNecole of Jocelyn's seemingly effortless appeal. "She's just very free-spirited and fun, which is also a lot of who I am today. But, she is a little bit more of an asshole than I am. She's a little shady, which I like!"
It's hard to believe this is only Lolo's second role as an actress. In 2019, she starred in the independent film Give Me Liberty, earning a Spirit Awards nomination for the role and competing with Octavia Spencer and Jennifer Lopez for Best Supporting Actress.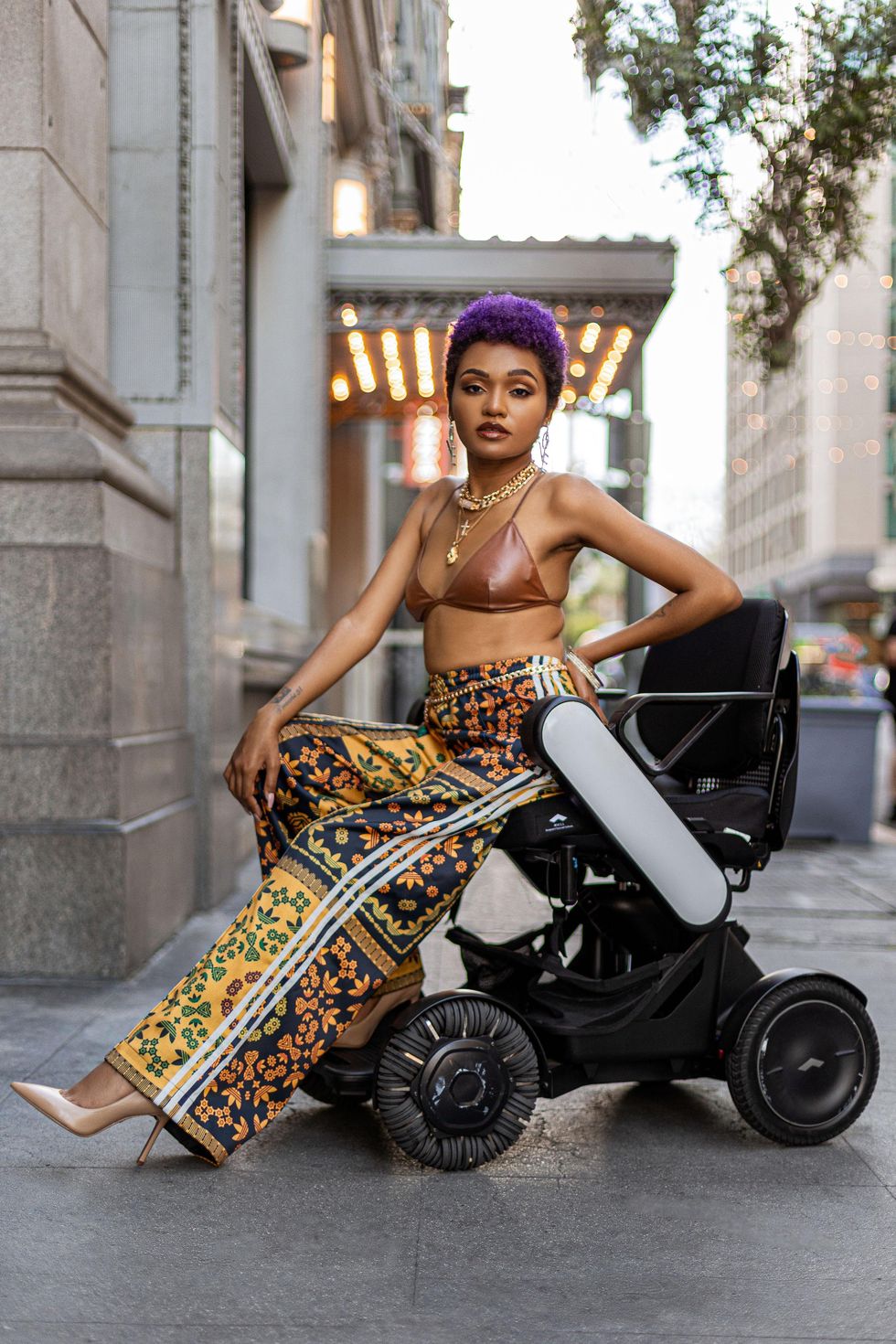 Courtesy of Lauren "Lolo" Spencer
But Lolo's road to award-nominated actress and premium TV series regular wasn't easy.
At 14, she was diagnosed with ALS, a progressive disease with a survival rate averaging around five years. The star went on to graduate high school, earn a bachelor's degree in video editing and begin a career in marketing and distribution before she turned to Hollywood.
But Lolo, now 30-something, never felt comfortable knowing her career was in someone else's hands. "As a person with a disability, employment is incredibly hard to find. If I'm not mistaken, less than two percent of the job market are people on record saying that they have disabilities," she says. "I just didn't like the feeling of someone being in control of my livelihood because I knew it wasn't going to be easy to find another job." She decided to launch her own YouTube channel and lifestyle brand, Sitting Pretty, where she shared her journey with ALS as well as her work, friendships, and dating life.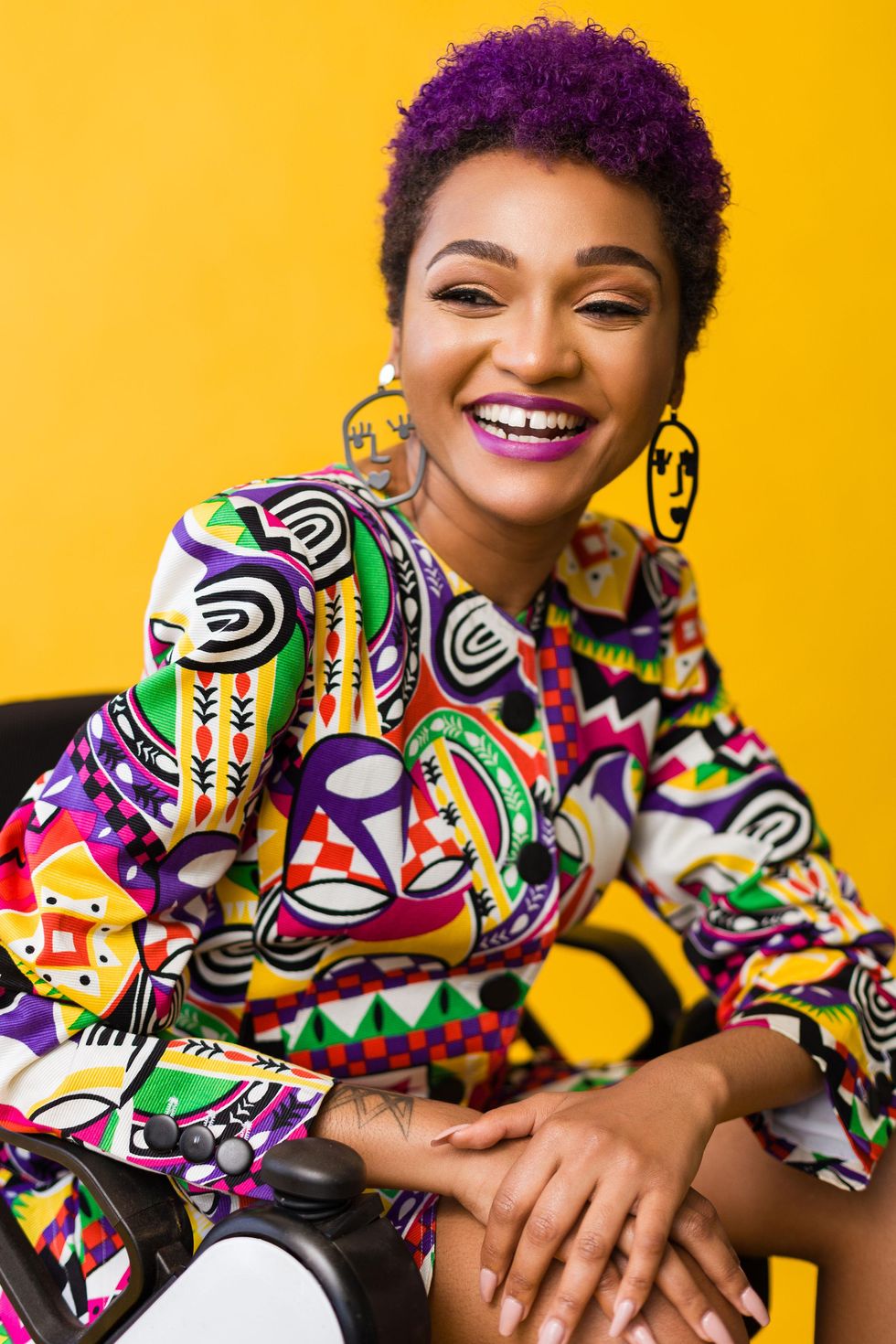 Courtesy of Lauren "Lolo" Spencer
"I've always been positive but creating content helped," she says. "Talking about it meant no one could use it against me. It meant being OK in my vulnerability. Owning my vulnerability and knowing that I'm constantly supported by my loved ones helps with my confidence, but I still have insecurities."
Sharing her truth has been impacting generations. "I get a lot of comments from parents who have children with disabilities who thank me for the content and hope that their children have that amount of confidence."
One of the things Lolo makes crystal clear is that she hates when others see just her physical disability and not her humanity. She shares that she was at a party getting a little turnt with her friends when a guy came over to "applaud her for being brave" when she was simply living her best life. Talk about a buzz kill. "The underlying tone of all of it is, 'you're not worthy of existence and if I do recognize it, I don't recognize you as a human. I recognize you as a person who is under a circumstance.'"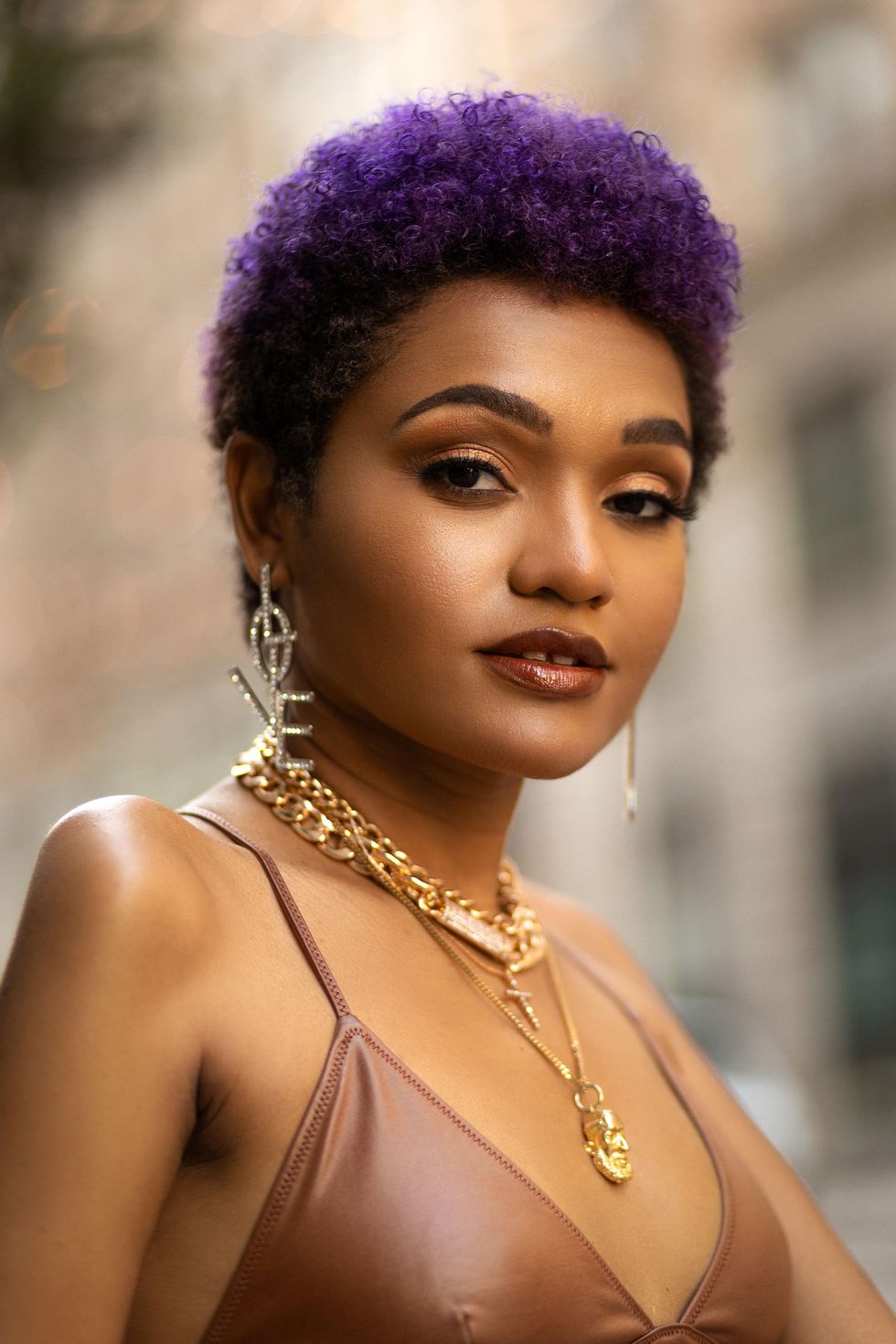 Courtesy of Lauren "Lolo" Spencer
Through her film and TV roles, Lolo brings humanity and nuance to her characters that an ableist world often tries to strip away.
"I want roles that are going to be effective and representative of the culture in the ways that I've been advocating for," she shares about her process. She even told her agent that she didn't want roles in medical shows that are going to feel ableist, or content that is rooted in disabled people providing inspiration for non-disabled people as a way to feel better about themselves.
"It's challenging because when you do that, you shrink the auditions you could get, but because I'm strategic, I've had a lot of success."
When we move to the topic of dating, Lolo keeps it very real, talking about the challenges. She had a "pandemic boo" who stressed her out way too much, and she admits that dating's been difficult since.
"People are revering me so much that they're neglecting that I'm a woman. It's almost this superhero admiration. You don't have to take me to Nobu on our first date. Like, I'm still a chill girl." She also admits wishing guys would be more open to a healthy conversation. "Like, what if I just wanted to have fun?"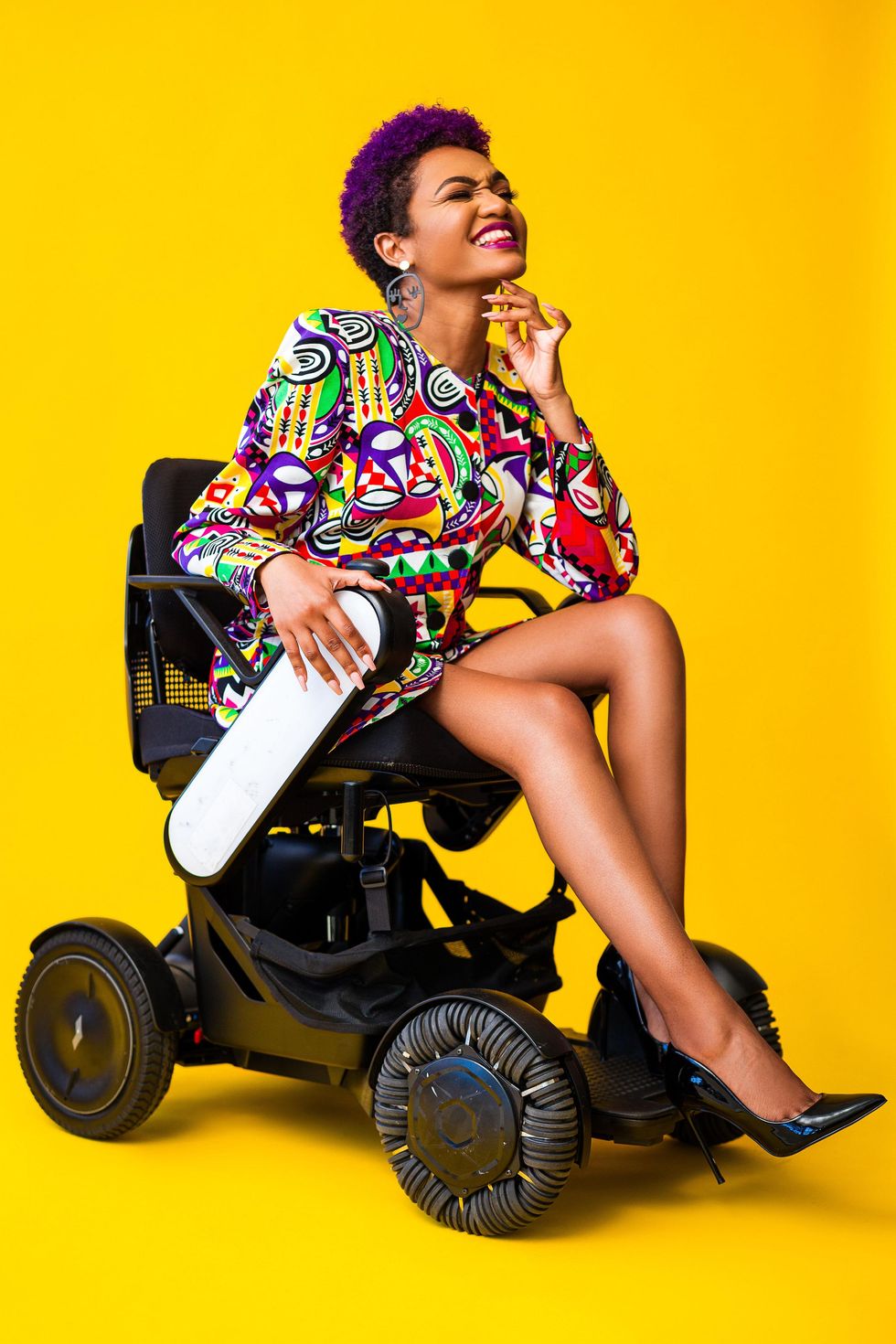 Courtesy of Lauren "Lolo" Spencer
Today, Lolo is much more aware of who she gives her time to, and though she admits to staying off the dating apps, she gives a few helpful pieces of advice for creating online profiles, especially for people with disabilities.
"One of my biggest tips is: If you are a person with a visible disability, show your device or body in your profile photo. That will immediately cut out the people who are just so shallow to not even consider that this is an actual human being that you might actually get along with!" She also advised being funny and fun in your profile caption, showing a variety of photos, and beginning every conversation solely with the goal of getting to know someone.
One day soon, Lolo hopes to star in a rom-com and change the way disabled people in love are portrayed on the big screen. "I love, love, love comedy. With rom-coms, they usually cast leads as people who are to be desired or sought after. We haven't seen that with characters with disabilities. So, I would love for that to be represented, while still being fun and funny."
Lolo Spencer is just getting started.
To keep up with Lauren "Lolo" Spencer, follow her on Instagram @itslololove, and don't forget to watch season one ofThe Sex Lives of College Girls, now streaming on HBO Max.
Featured image courtesy of Lauren "Lolo" Spencer
Have you ever had a dating, relationship, or hook-up experience that went so wrong you started questioning yourself? Is there something wrong with me? Did I somehow set the wrong expectation? Whether we want to admit it or not, a lot of us can identify with these feelings. That's why I'm so happy that shows like Tracy Oliver's Harlem exist to let us know we're not alone.
The one-hour dramedy honestly and hilariously encompasses many of the trials and tribulations that the everyday Black millennial deals with. From topics about dating and relationships to questions surrounding one's career trajectory, Harlem is entertaining, authentic, and extremely relatable. One character that has sparked a lot of healthy dialogue is Shawn. He represents the good guy who we may genuinely like but deviates from the ideal man we have in our mind.
Played by Robert Ri'chard, Shawn has some of the most fun and provocative scenes in the series. No stranger to putting on a show, the actor has been a part of many childhood favorites like Cousin Skeeter and One on One, to more grown-and-sexy projects like Kinky and Chocolate City. During our fun chat, we spoke about his acting journey, views on love and relationships, and why Amazon Prime's Harlem should be added to the xoTribe's watchlist.
xoNecole: First, let me address what so many of our readers are thinking. Do you realize you were the star of a lot of our fantasies back in the day? How does that feel?
Robert Ri'chard: I don't think I realize it yet! I really haven't been hit over the head with the iconic roles and movies I've been a part of that have been these big juggernauts. And now, I'm on a new one with Harlem. Everybody's binging and already asking for season two. I'm like, 'Ask for season seven! You know you want it already (laughs).'

But if anyone knows me, they know I never really watch my stuff. I love what I do but I never have the full validation of what I do because I don't watch myself on camera. Still, it's definitely a blessing. People come up to me at airports, grocery stores, trains, and everything. I'm always on FaceTime talking to grandmas, wives, husbands, and everything. I love that. I love it.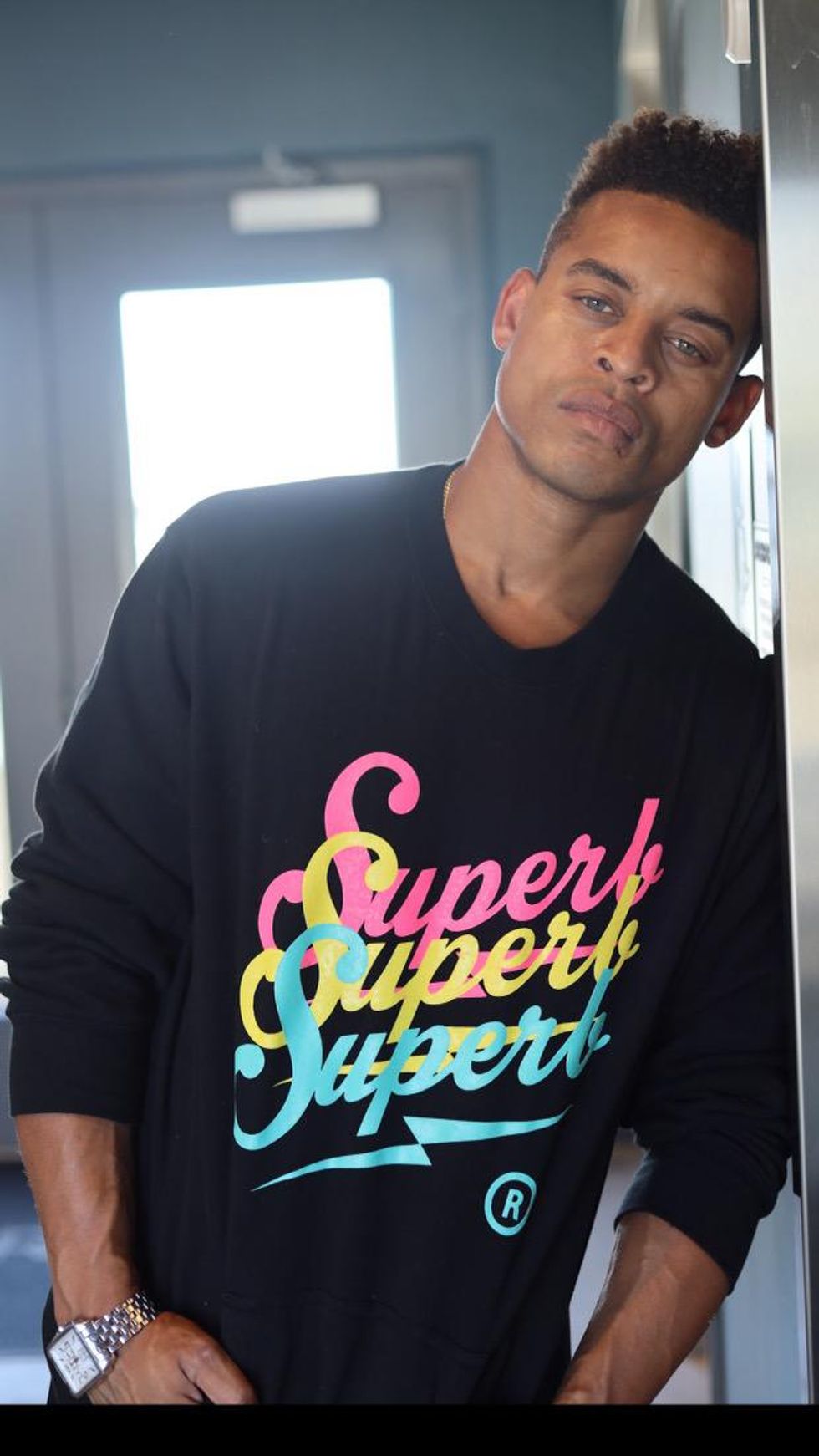 Andre Harris
Well, you've been acting most of your life. How do you think you've grown as an actor and as a man throughout the years?
I feel like everyone makes a point that I'm stuck in time. I've been in the business for like 26, almost 27 years. And everyone's always like you don't even look 27! I feel like I'm in this Benjamin Button lane where everyone's growing up fast and I get to stay the same age. But luckily I have two other people that are the same age as me: Meagan [Good] is staying young and beautiful and she's the lead of our show, and then, obviously, everyone knows KP [Kyla Pratt] and I love each other and we've just solidified staying youthful. And now I have a new leading lady, Quinn, played by Grace Byers.
Yes, let's talk about your love interest, Quinn! She had quite a few deal-breakers, and that caused a bit of tension in your characters' relationship. Do you have any personal red flags?
I think my deal-breaker is not being all the way in. I play Shawn, and Shawn is all the way in. He's got nothing to hide. He's like, if I fall in love with you, I'm gonna fall in love with you. Drop all the walls, resistance, and second-guessing. If you feel it, let's do it. I think that's my one thing, if someone is not all the way in, that's probably a deal-breaker for me.
But also, as a guy, you have to make the ladies feel safe and vulnerable enough to open up. Look, a woman is gonna be reserved and hold her own. Only as you make her feel safe and comfortable will she open up, blossom, and show you the things she's protecting. I have two sisters, so I listen to how women think. My dad was always telling me to open the door for a woman, make her laugh, and go get her drinks.
I'm happy you said that because I think a lot of women can sympathize with Quinn's character. Do you feel a connection with Shawn like that, too? What's the difference in how you love or how you're a partner versus your character on the show?
I think Shawn and I are so closely related. A lot of people felt like he was refreshing to see, you know, someone that's all into one girl. He's listening, talking to her, and helping with her job. He's doing what he can to quarterback her life and make sure she's getting the best out of the stuff she's pursuing.

And I think for Quinn's character, she's out with her girls when she meets him. It's supposed to be fun and games, he's dancing for her and everything. Then, she realizes they have a lot in common but she wants to keep her walls up and just have a good time. But he wants to cook for her, wake her up with a kiss, meet her friends, and be a part of her life!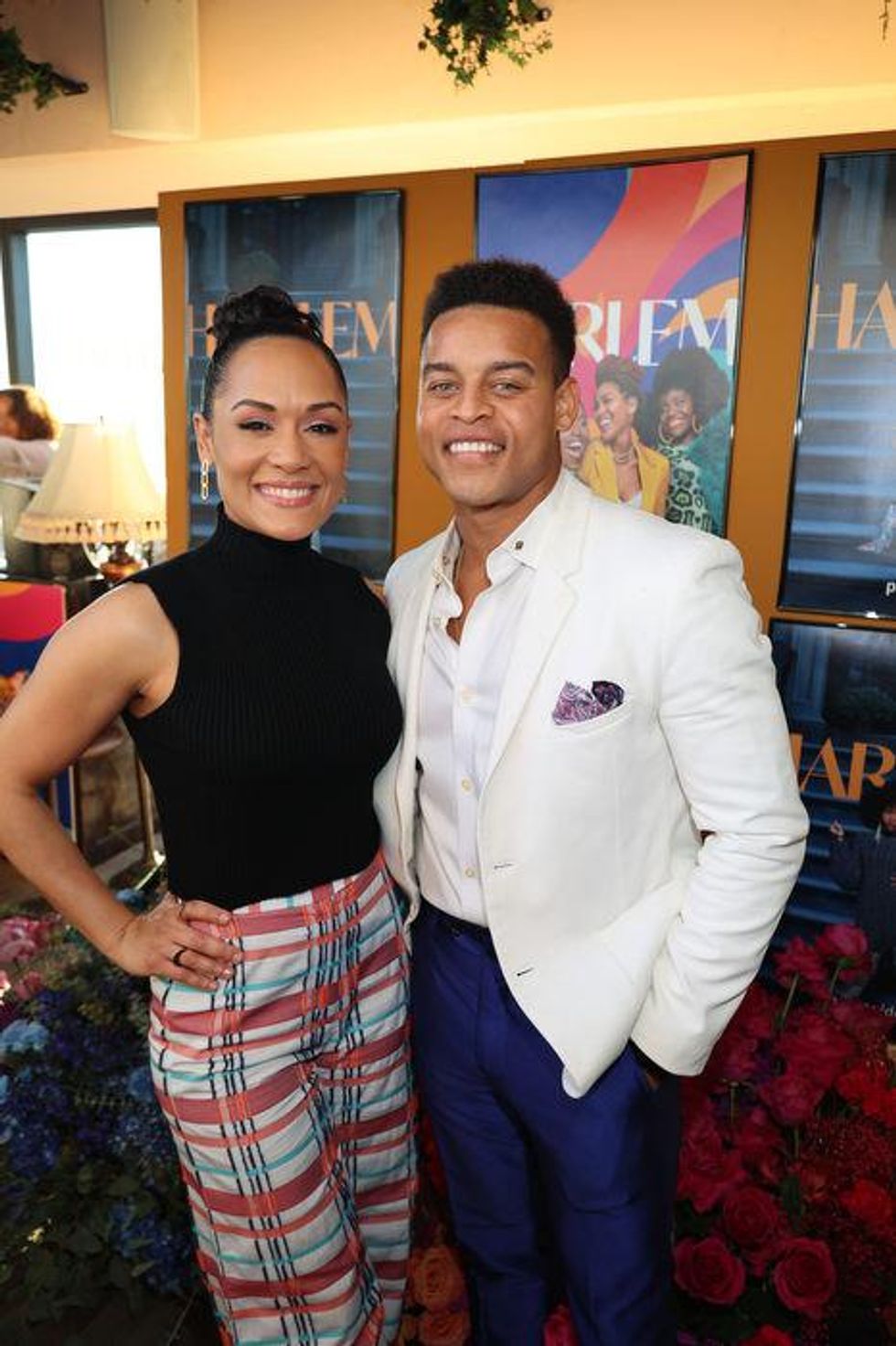 Courtesy of Amazon Prime
You've delved into quite a few provocative roles in your career. Was that intentional? If so, why do you think it's important to showcase those different shades as an actor?
No. I've done a lot of drama roles and I've played the "buttoned-up guy," too. I think someone has to be fearless. My producers and writers feel like, 'We can lean on Robert to do things that other actors might be nervous to do.' I feel like a sniper in that way, I'm the person that's gonna shoot that shot and be like a shooting guard. I feel honored that people pick me to show what millennials and Gen Z are going through.
And for me, I'm so engulfed in the world, I'm not even aware that a video camera is shooting. It's almost like Shawn is a real person with a real life, and he's doing what a lot of people in America do—jobs where they take care of their family and do whatever they have to. I represent that.
Finally, what is the biggest lesson you'd like people to gain from the show and your character?
Not only do you have to be fearless, but you have to help and love people through their trauma. Number one is to be gentle but two, to be a hammer, and say, 'Listen, I'll call you out on your stuff.'
And for the show, in the 21st century, it's so hard to manage friends, dating, and career. And to have a show on air with bomb music—everybody loves the music (laughs)—happening on the biggest platform in the world, New York, and have these characters in this eco-system being super-honest and transparent and trying to figure it out, it gives everyone at home a chance to be represented. I just want people to see themselves in these characters as they eat popcorn and get through this pandemic.
To find out more about Robert Ri'chard, visit his Instagram.
Featured image by Jamie McCarthy/Getty
I'm still in shock that HBO's Insecure has come to an end. It truly feels like the end of an era. And much like the show's main characters, my friends and I have changed so much since the first episode aired. I think that's why I connect with the series. It told our stories in such a clear, funny, yet beautiful way that seemed familiar to real-life problems, relationships, and friendships. But, the other obvious reason we rallied behind the show is clearly the mastermind herself, Issa Rae.

As a creative, her story motivates me so much. She defied the Hollywood rules and created her own path to achieve her dream. From the viral web series Awkward Black Girl to a five-year deal with Warner Media, her journey continues to inspire me. Still, it's not just her story that resonates. It's also her attitude and personality.
Whenever I see her interviews (and I've watched many) or watch her on the red carpet, I get the feeling she is completely being herself. And that self is a talented, awkward, and successful businesswoman who seems to pour herself into her art and helping others. January 12, Rae's birthday, feels like a good time to focus on her, so let's take a few moments to celebrate Issa by reflecting on 10 of her most inspirational quotes.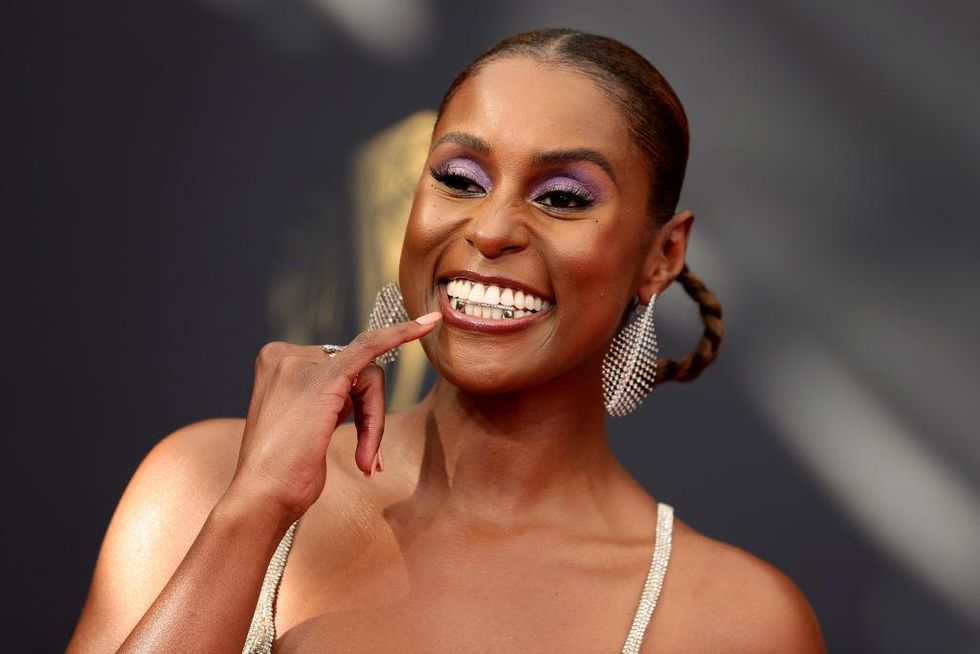 Rich Fury / Getty
There's no code-switching over here! This meme moment will live in our heads forever. When an interviewer asked Issa Rae who she was supporting, she nonchalantly stated that she was "betting on Black." And her delivery was everything we didn't know we needed.

This Issa Rae quote serves as a reminder not to tie myself into one skill or trait, it's OK to grow and change paths.

Don't feel like you have to fit into a mold. Celebrate yourself and those who see you for who you are.
Basically, I love this one because it's an ode to Black girl magic and how we continue to be great no matter how much turmoil is thrown at us.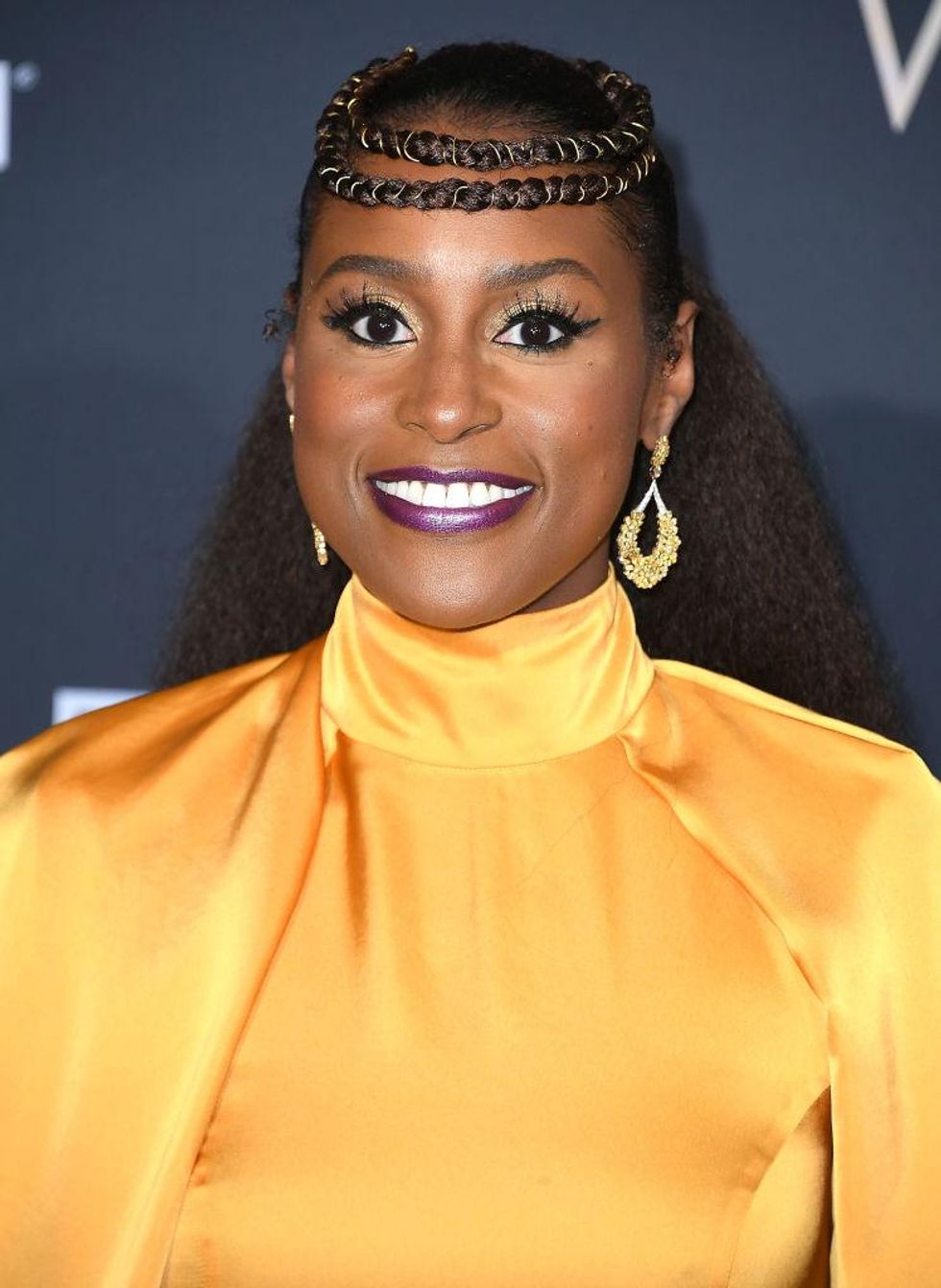 Christopher Polk / Getty

Often it's easy to diminish our goals yet magnify our problems. You know what I mean: "I got that little promotion" or "I did OK on my exam," when you actually aced it! We should be comfortable celebrating our accomplishments and need to be careful not to minimize them.

With this one Rae simply reminds us not to fade into the background and be comfortable using our voice.

It's so easy to put off goals and projects, especially when you're passionate about them. But, this quote reminds me not to let fear make decisions for me.
Being confident in yourself can get you far, and I think it feels better in the end when you remain true to who you are.
Just go for it. Whatever it is, don't be afraid to start it. Nothing is ever perfect but it can't be improved until it exists.
Because, it's a perfect reminder that we're never a monolith.
Featured image by Arturo Holmes/Getty Images for American Express
Sweet Life: Los Angeleshas been renewed for a second season, and now is the perfect time to catch up on past episodes. Produced by Issa Rae, the reality series follows seven young, Black, and poppin' creatives based in South LA. What's unique about the show is that it gives a really authentic view of what it's like to balance friendships and relationships while trying to make your dreams come true.
And the cast does everything full speed, from enjoying extravagant events to owning thriving businesses, they live life to the fullest. But, let's be honest—there's a bit of drama, too! And while you'll likely be happy with how the cast is represented on screen, you might still yell at the TV every now and then because some of your favorite characters will definitely disappoint you from time to time.
To get a better idea of what I mean, check out Sweet Life: Los Angeles on HBO MAX. But before you do, get to know the cast:
Tylnn Burns, 26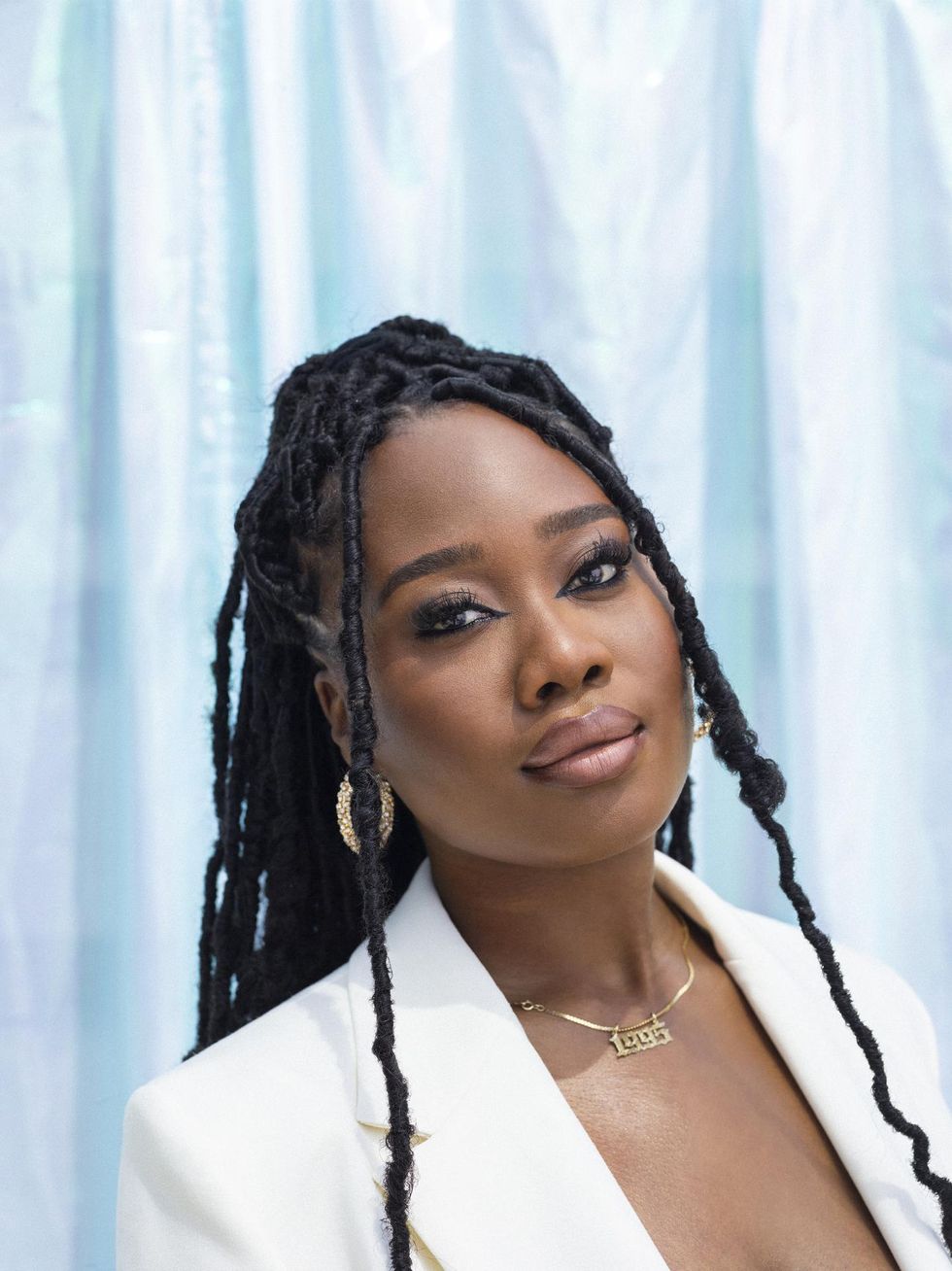 Alexis Hunley/HBO Max
Tylnn Burns is a Los Angeles native who describes herself as "the nucleus" of her friend group. After graduating with a dual degree in advertising and public relations, she used her knack for marketing and love for throwing parties to create a boutique event planning agency called House Party Creative.
Her goal is to construct future opportunities for her loved ones such as her mother, grandmother, and father, who is currently incarcerated.
Jordan Bentley, 24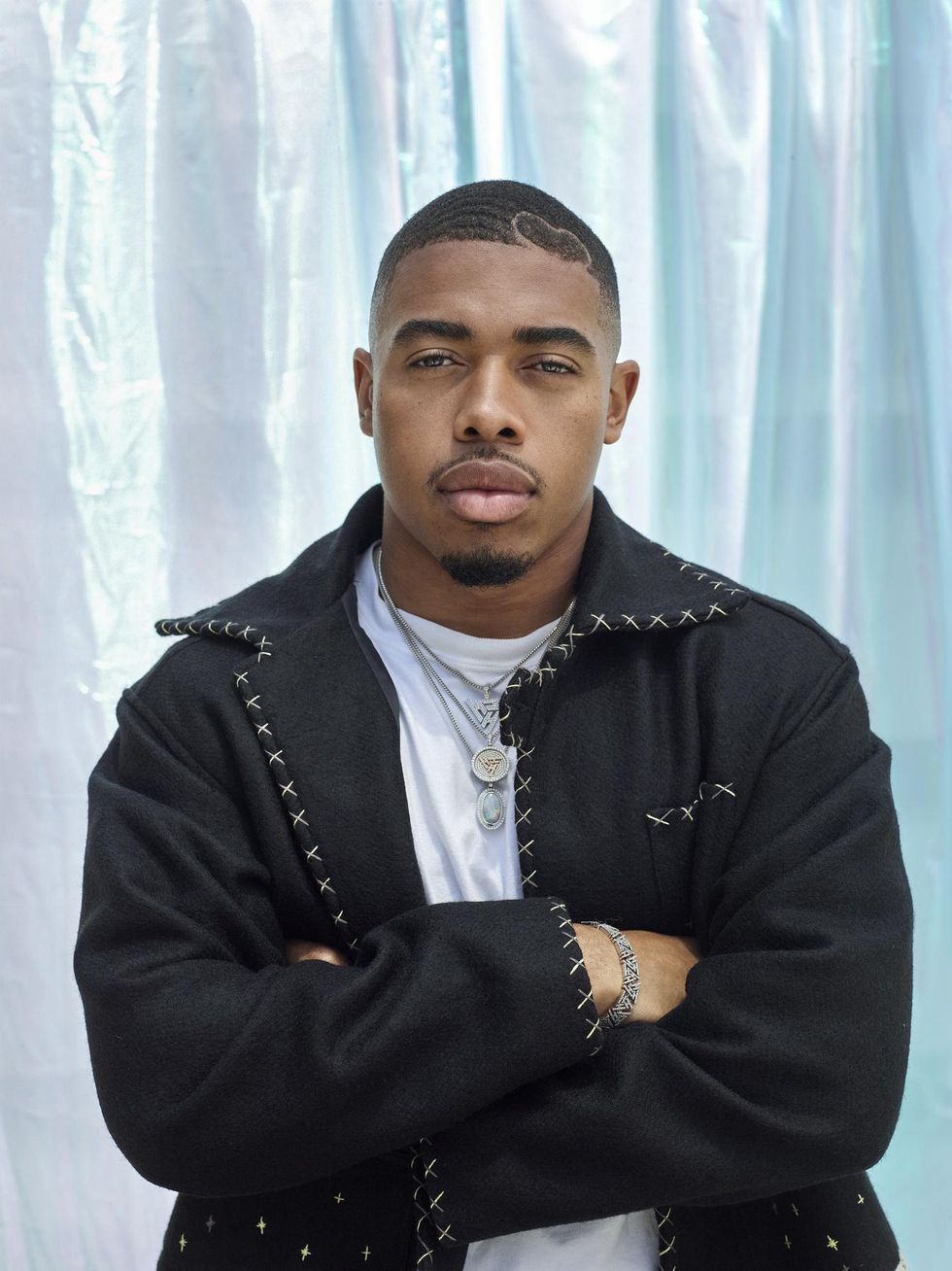 Alexis Hunley/HBO Max
This may not be the first time you've seen Jordan Bentley on the big screen. He previously competed on Netflix's Floor is Lava. But, it's not all about entertainment for him. Jordan is also the CEO of Hypland, a worldwide fashion brand.
Amanda Scott, 25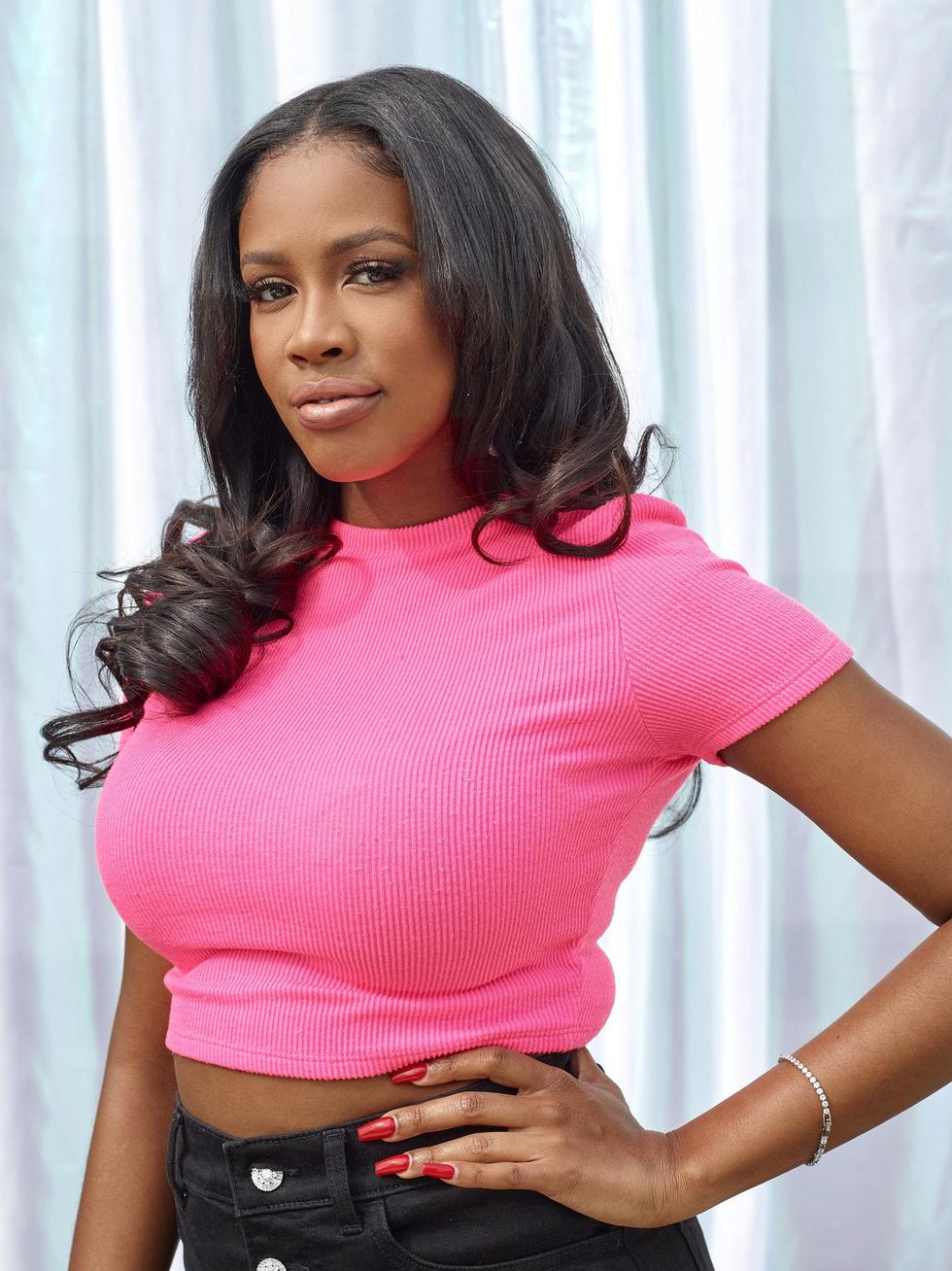 Alexis Hunley/HBO Max
Amanda Scott is a real one who is not afraid to speak her mind. She moved to Los Angeles from Chicago and completed her public relations studies at Howard University, and met her boo. She is a proud homeowner who works in marketing communications and is the creator of The Kollection, a beauty and lifestyle brand.
P'Jae Compton, 27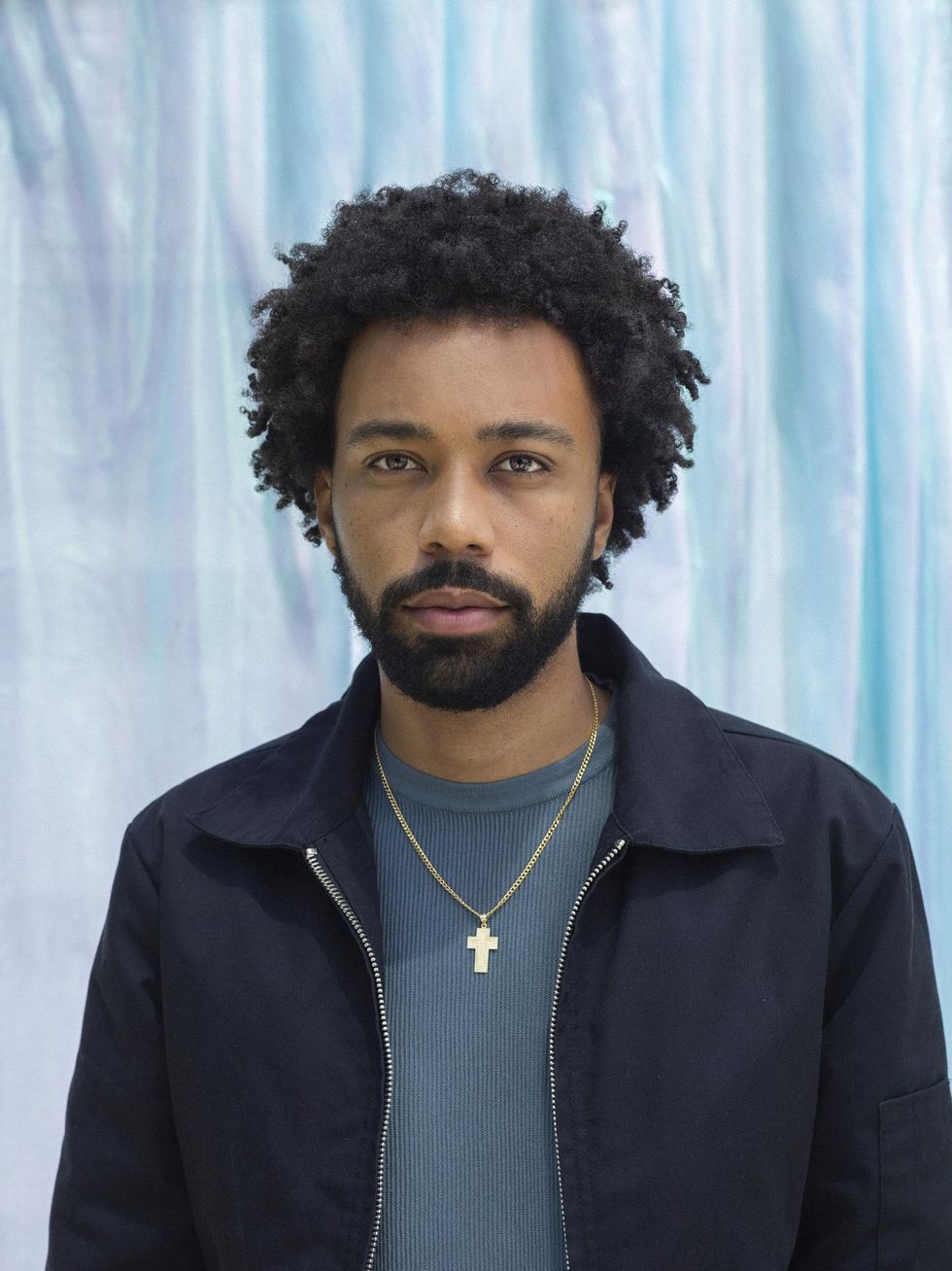 Alexis Hunley/HBO Max
P'Jae Compton is an entrepreneur who has a passion for music and fashion. Professionally he works in artist management and as an influencer. He also owns a record label and a clothing line called His & Hers Clothing. His dating life can get a bit messy, but I don't wanna give any spoilers. All I'll say is—you will be entertained.
Briana Jones, 27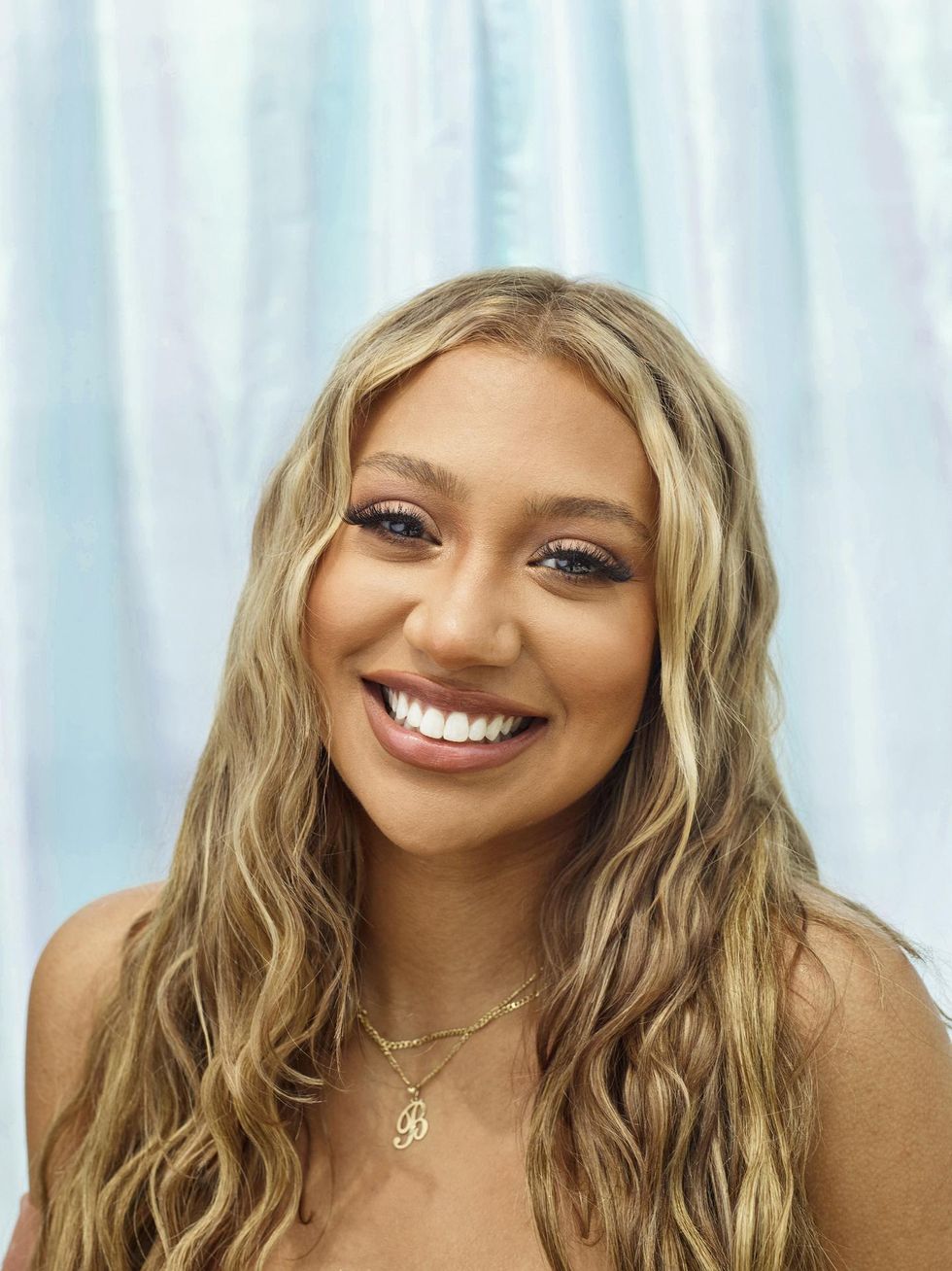 Alexis Hunley/HBO Max
Briana Jones, or Bri (as the group calls her), is somewhat of an LA newbie who moved to the City of Angels from Kalamazoo, Michigan. She graduated from Western Michigan University with a degree in Industrial and Organizational Psychology. Although she works in the healthcare industry, she was inspired by her friends to become an entrepreneur, leading to the creation of Butter'd by Bri, a skincare line.
Bri is the single-and-ready-to-mingle one out of the women, but don't be fooled. She wears her heart on her sleeve.
Cheryl Des Vignes, 26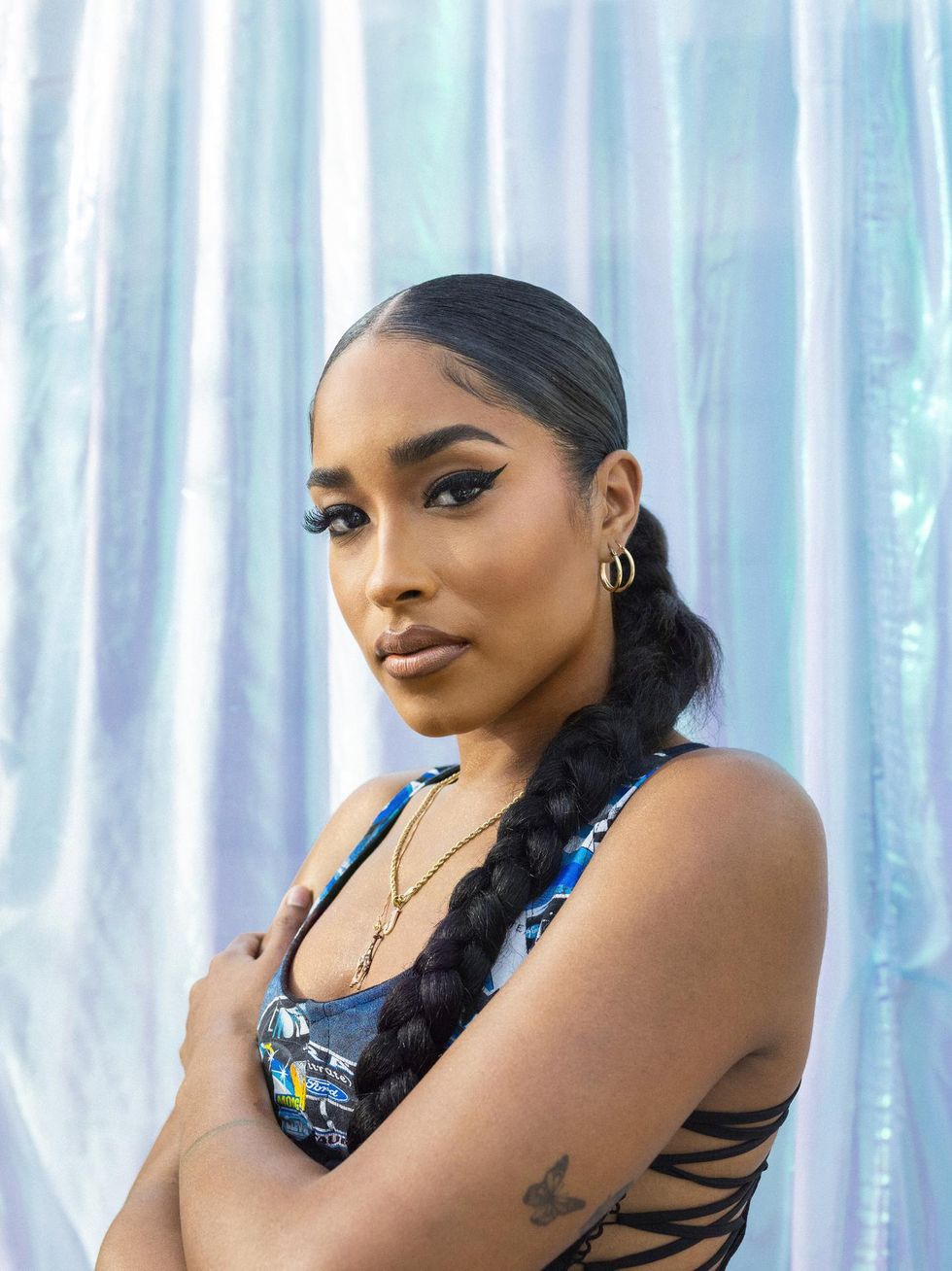 Alexis Hunley/HBO Max
Cheryl Des Vignes, aka C-Nasty (her alter ego), is a designer and owner of Des Vignes Clothing, a sustainable online fashion brand that sells handmade clothing and swimwear. She's been with her high school sweetheart, Jerrold, for nine years, and is ready to take things to the next level.
Jerrold Smith II, 25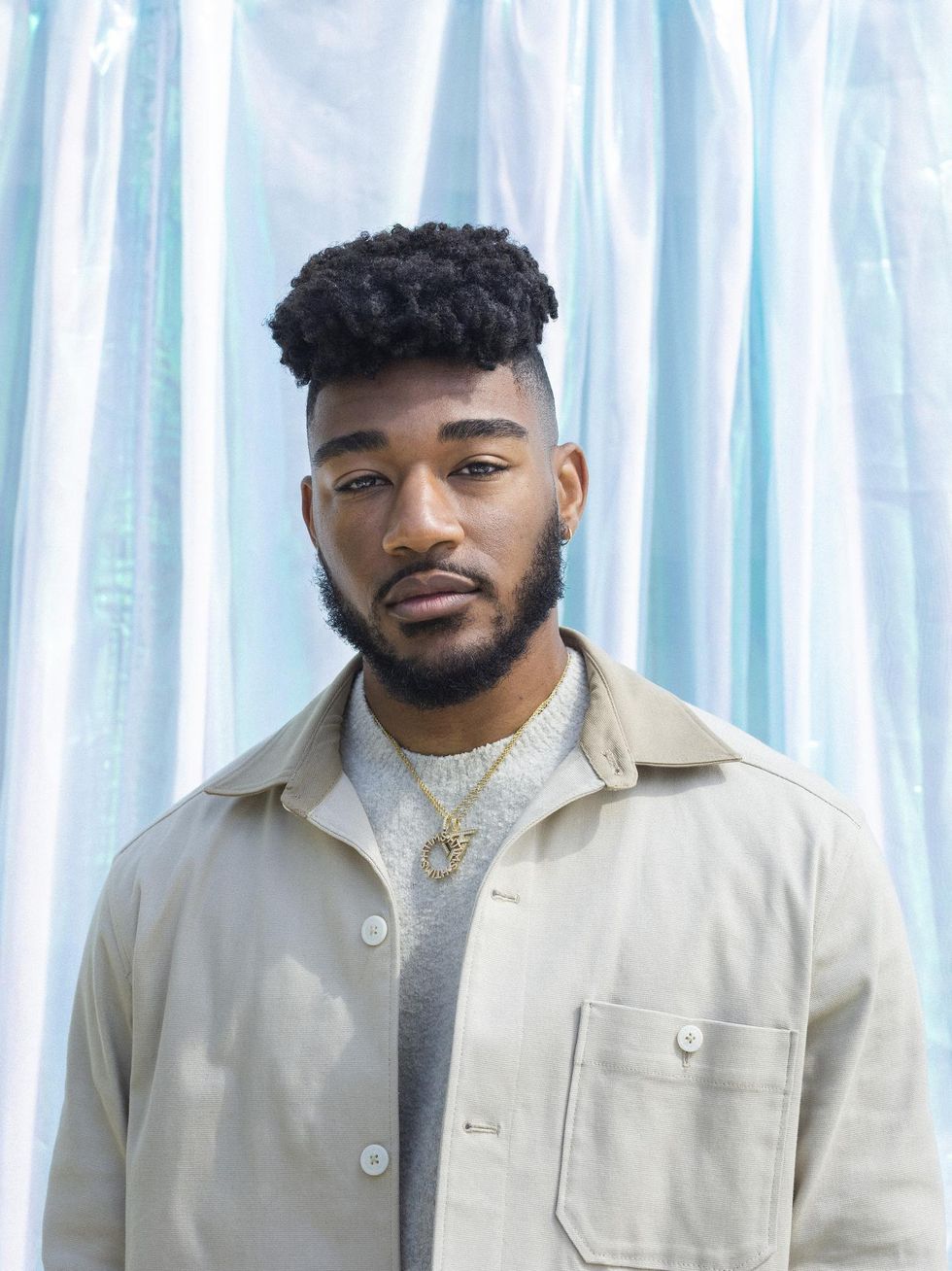 Alexis Hunley/HBO Max
Jerrold Smith II is a former athlete who graduated from UCLA. He works at Westbrook Inc., Jada and Will Smith's media company. He's has been in a long-term relationship with fellow castmate Cheryl for nine years.
Featured image by Jessica Perez/HBO Max