As a black woman living in a country with a black woman Vice President for the first time in history, you would think that navigating the country and living within the confines of our complete selves would be an unchallenged occurrence. But in reality, it's just not. Instead, we live in an exclusive society that only we marvel in; a society where we know what that look from a fellow sis means when coworkers begin asking about our hair, or relating to anyone of us being told that we're "too aggressive" for speaking up for ourselves.
---
Through our work, entrepreneurship, political participation, and more, we're creating opportunities for ourselves and families and improving the U.S. economy and society, and yet, there aren't many places that allow us to step outside of our self-conjured exclusivity, and simply...exist. And maybe there never will be. But for now, there are a few cities that allow us to wear our fros without question on Monday, and a 36-inch body wave, without even thinking twice about it, on Wednesday.
So, in honor of being a black woman, here's a list of 8 of the best cities in America for black women:
(Any data stated was pulled from a 2020 Bloomberg CityLab study)
Washington D.C.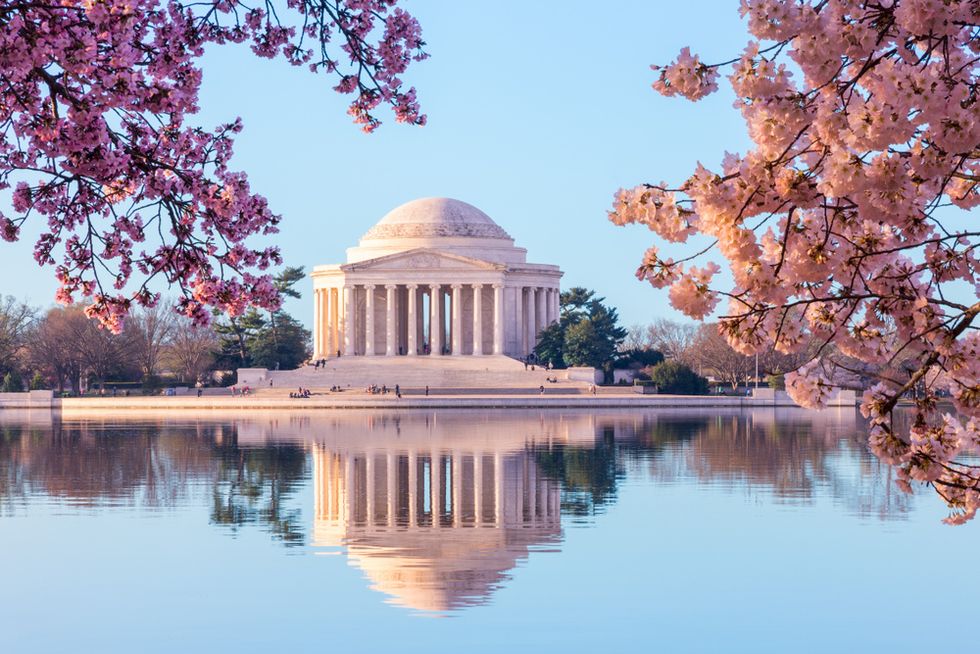 Shutterstock
Overall, hands down, and without a doubt, the best place for black women to live in America is Washington D.C. It was no coincidence that 91% of voting black women voted for Joe Biden, and 92% of votes cast in D.C. went to Joe Biden.
We're a plethora there.
The women are educated, hold stable income statuses and accomplishments, and mean business, nothing less. Most of this is attributed to that fact that D.C. is home to numerous universities and hospitals, including John Hopkins, Howard University, and George Washington, and have a strong focus on military posts and public sector institutions. According to Bloomberg CityLab, the public sector in D.C. is key, as the government is the second-largest employer of black women overall (and the largest for black men), and the DMV region has the densest concentration of federal government jobs in the nation.
Add in the local government workforce, and it all makes sense. Oh yeah, and the fact that D.C.'s mayor is a black woman.
Baltimore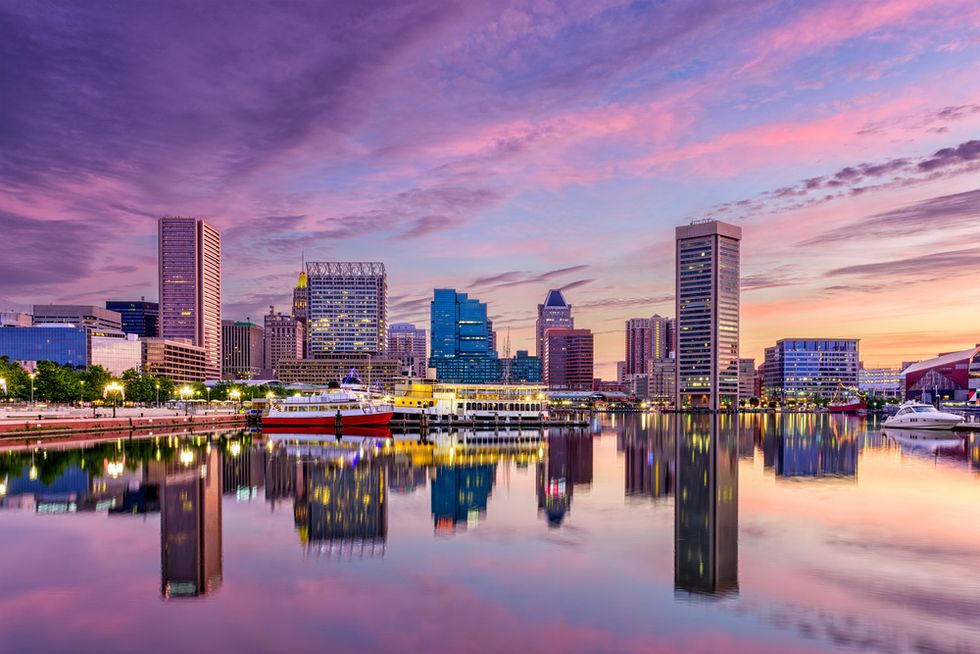 Shutterstock
Baltimore is almost identical to Washington D.C., as they fall into most of the same categories, being that is also in the DMV and most occupants live in either interchangeably. Baltimore falls short in health, a reflection of the city's extraordinarily high rates of maternal and infant mortality, cancer, domestic violence, police violence, and poverty, but they recently elected a new mayor who has the task of getting these under control.
Full of artists, entrepreneurs, poets, makers, politicians, authors, community organizers, teachers, and
activists
, Baltimore also ranks high for black women due to accessibility of the same amenities as D.C. But you can expect those distinguishable thick northern accents with a little southern drawl ("Bal-da-more", "tew") to go right along with it.
Raleigh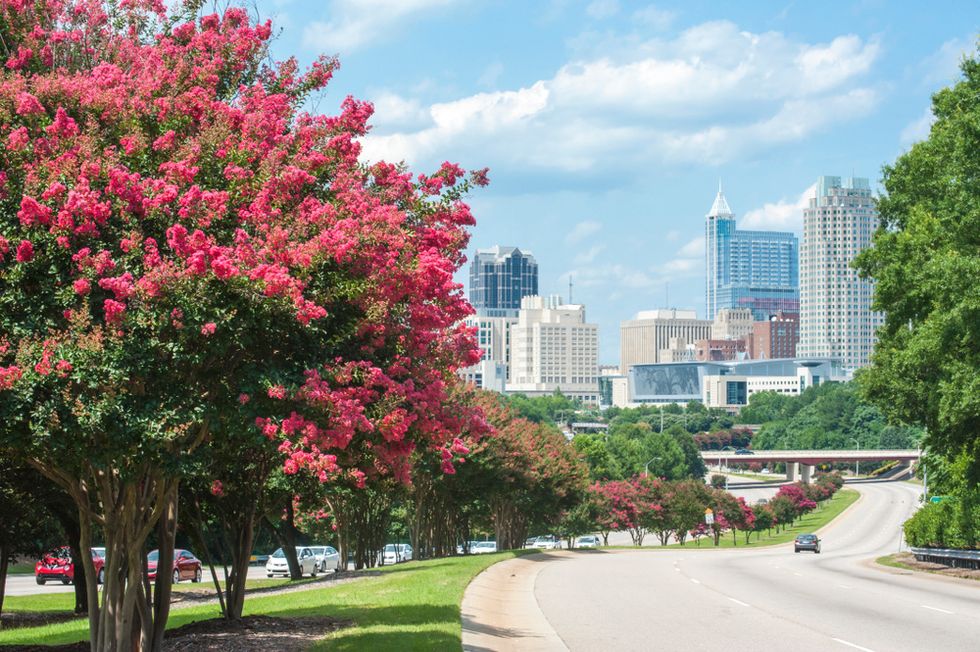 Shutterstock
No state is better represented among the top metros for black women than North Carolina, as Raleigh, Greensboro, and Charlotte have highly ranked respectively. They may not have a huge market for government sector jobs like the DMV, but Raleigh has a plethora of resources for jobs in the private sector, as they represent one of the top regions for African-American employment in general. Hallelu.
A common trend, is the variety of higher education institutions (North Carolina is home to 12 historically black colleges and universities, tied with Alabama for most HBCUs in one state) which have ultimately spurred the tech and innovation markets to shape the region for much of the 21st century.
Additionally, Raleigh only comes second to Washington D.C. in terms of an economical livability index.
Houston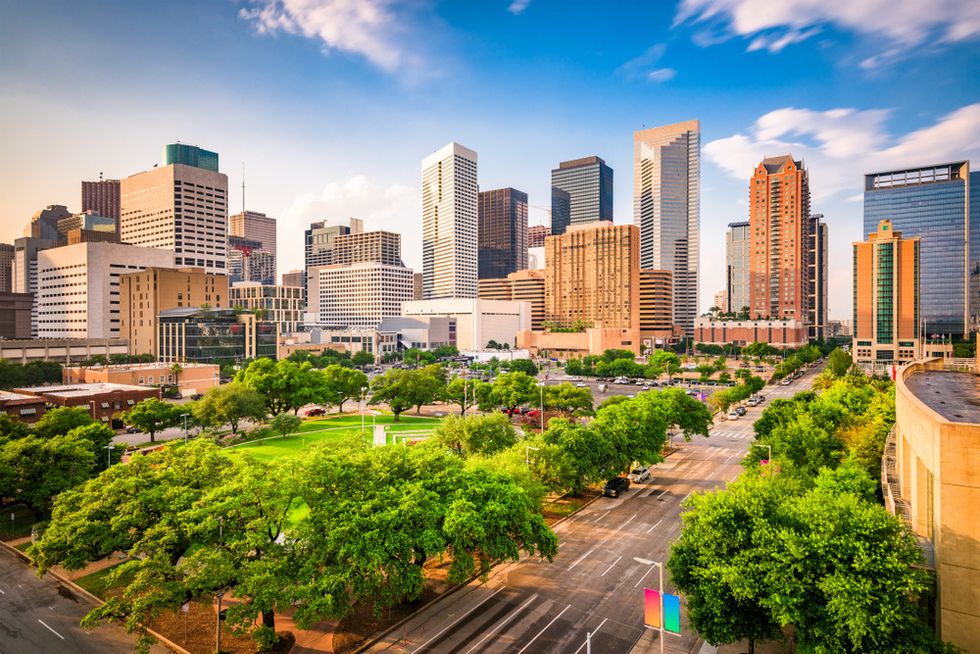 Shutterstock
There are 1.8 million black women who currently reside in Houston, in comparison to 1.7 million men. It's a great place for young professionals, and it's one of the largest cities in the US, with no income tax, and a label as 2019's most diverse city in the US. The economy is booming, and the cost-of-living is cheap. Houston single-handedly dismisses the narrative that successful and important entrepreneurs have to live in much larger cities such as NYC or Los Angeles.
It's basically the perfect place for experiencing a major city, while being fiscally responsible.
(*whispers* and Bey is from there)
Atlanta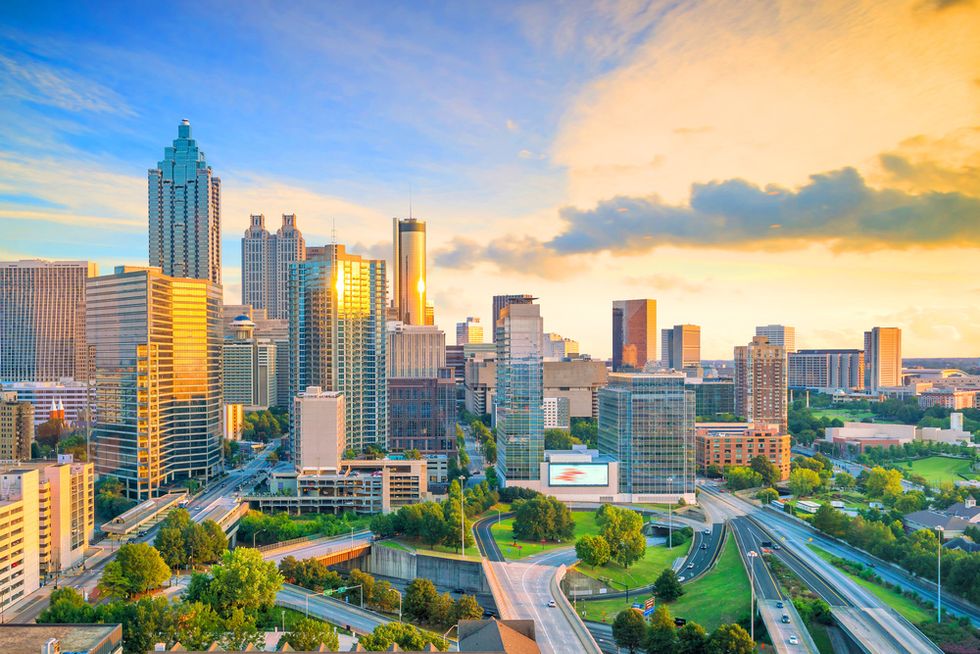 Shutterstock
Thank God for Mayor Keisha Lance Bottoms.
Listen, like any other city, Atlanta certainly has its issues. But these issues could be exponentially greater if it weren't for her. Mayor Bottoms has taken Atlanta to new heights on a national scale, has unapologetically enforced her policies, and has showed up time after time ready to represent for black women, mothers, and professionals, Elected in 2017, Lance Bottoms has gained national recognition for her leadership of Atlanta, she has also become an early and important ally to Joe Biden, and has frequently received praise for being outspoken in criticizing state and national leaders during the nonstop hindrance of black progression during the pandemic as she famously stated, "… you're not going to out-concern me and out-care about where we are in America."
Queen.
Because of this, Atlanta, which has always been a safe haven for black women, has now catapulted and evolved even more in the forefront of being one of the best cities in America for black women. Atlanta is the number one metro area for annual black migration, due to its long known reputation as a center of black wealth, higher education, political power and culture. Some of the greatest and best to ever do it, have emerged from Atlanta (an accolade usually upheld by much larger cities). And its longstanding history of black empowerment, from the Civil War, to MLK marches, has placed its progressive agenda into a realm at which its history emerges full circle.
Dallas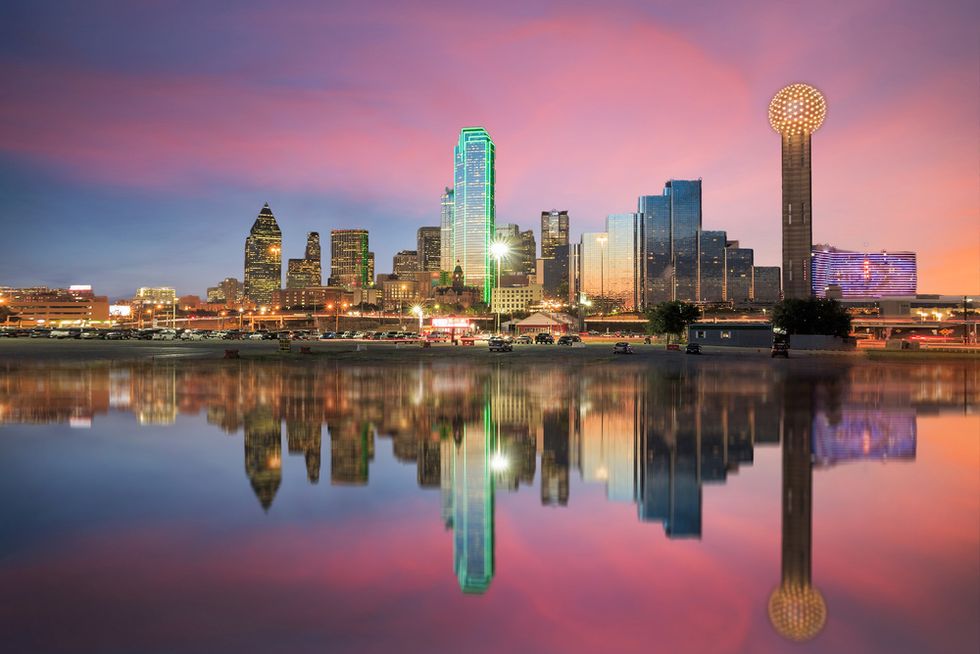 Shutterstock
Another high-ranking city on the annual migration list is Dallas, TX, drawing a yearly average of 7,678 new residents. For the most part, the South is paramount for black women's chances at upward mobility, and many women are taking notice. Dallas has a great mix of hustle and bustle, and quiet suburban life and although it is a major city, the cost-of-living is incomparable to other large cities.
In fact, the cost of living is lower than the national average.
Hot enough to highlight your melanin, and diverse enough to enjoy it, Dallas is a safe bet for your well-being.
Seattle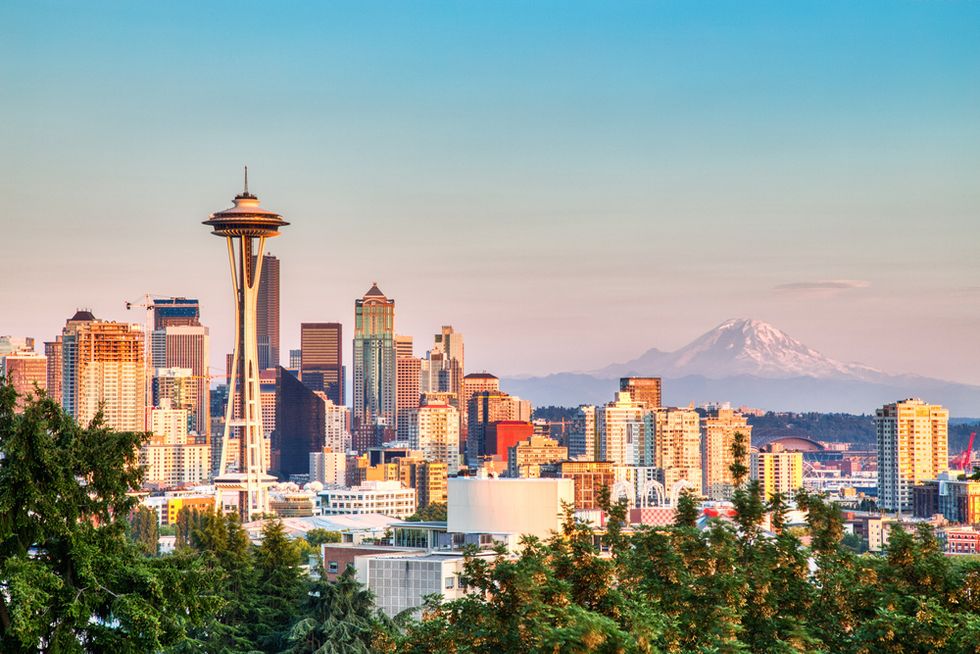 Shutterstock
Seattle is another underdog for black sustainability, as families and black women are thriving economically and socially. With a growing black and Caribbean population, a low unemployment rate, and a general liberal perspective to political issues, Seattle has become a place to settle down. What's most interesting is they too have a long history of marching and civil rights, although somewhat quiet. It's not a "black mecca" and the black community may not be as loud and boisterous as places such as Atlanta or Baltimore, but Seattle is a great place to regroup and start over.
If you crave a sense of community, don't plan to stay too long. Come for the self-care.
Boston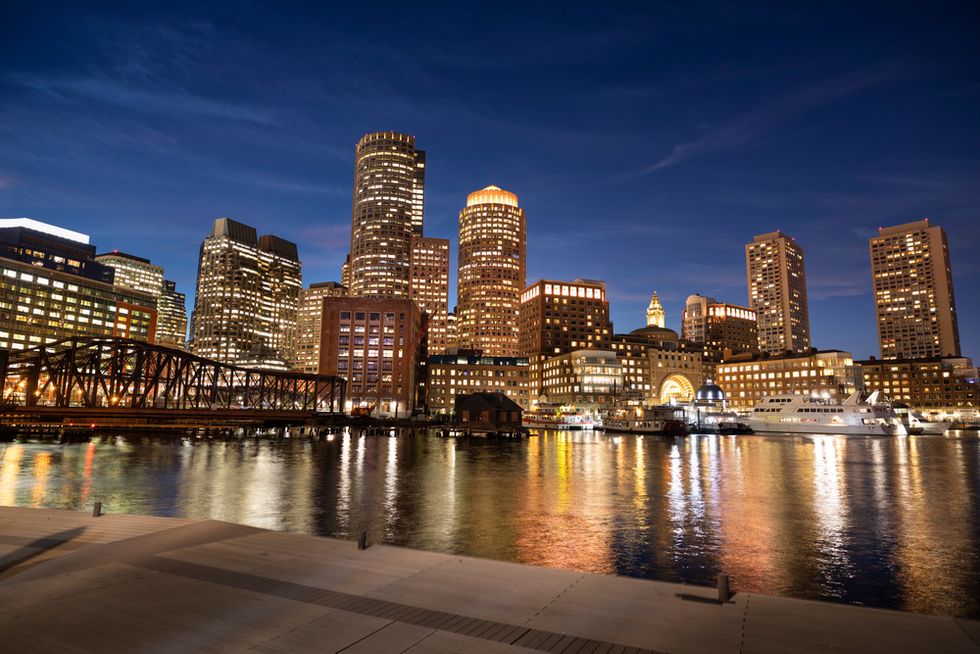 Shutterstock
Believe it or not, this decade, Massachusetts had the fastest growing black population in the northeast by a lot, primarily in Boston. They have an above average black birth rate, and one of the fastest rising black incomes. Black women who live in Boston are likely to be high wage-earners (based on the higher overall income of citizens due to the many well-paying tech and bio-med jobs), be healthier (due to high-performing hospitals and also because they understand that better educated people who earn more money, are also likely to be healthier on average), and higher educational backgrounds (because these industries attract, recruit, and outsource for candidates).
But there is black population growth, and you will have no problem finding a cohort of black people to live, work and party with. If you want to hang out with just HBCU college grads, they're there. When you want to ski with Black skiers, they're there. If you are an accountant, an engineer, a black social worker, a government employee, an educator and you want to be with these black people, they are there and ready to network with you.
Are you a member of our insiders squad? Join us in the xoTribe Members Community today!
Feature image by Shutterstock