---
I don't care who the woman is, how old she may be or what she looks like, if you ask her what she desires most on the beauty tip, I'm pretty sure that flawless skin will top the list. Not only is a beautiful complexion completely mesmerizing, it's also—how, do I put it? Cost effective. I'm tellin' y'all, ever since I've gotten my skin together, I can relate to actor Meagan Good when she said that she can't remember the last time that she used foundation. Whew! No more spending moments I'll never get back trying to find the perfect shade. No more worrying about hugging someone and my face rubbing off on their clothing. No more getting pimples because my pores are sick of me putting foundation on it all of the time. Freedom! Clear skin is precious freedom.
The cool thing about this article is, many of the things on this list, I can personally vouch for. They are the very items that got my skin back to being tight and right. The really awesome thing about them is they are all-natural. So if you want to use the next few weeks to get your own complexion back together, here are 10 things that can definitely help you out.
1. MSM & Vitamin C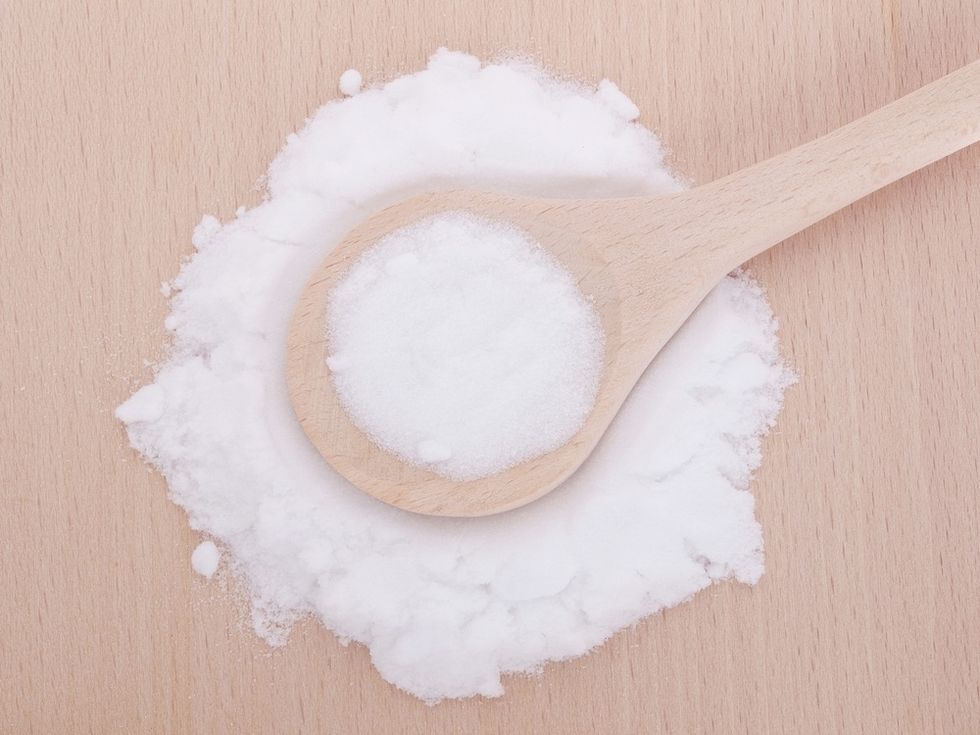 Something that has become my beauty BFF is sulfur. One form of it is MSM (which is short for methylsulfonylmethane) which is an organic sulfur compound. Because sulfur is something that our body naturally produces, taking it in supplement form can produce several benefits. MSM is good for soothing joint pain, treating digestive issues, reducing allergy-related symptoms, supporting hair length retention and producing bright, glowing and even-toned skin.
Since we need collagen and keratin in order to look youthful and have softer-looking skin, MSM is a great way to get our body to create more of both. MSM is especially effective if you take it with around 1000 mg of Vitamin C on an empty stomach, on a daily basis. I've been doing it for a couple of months now and I can definitely tell the difference. It's like a miracle powder. No joke.
2. Sulfur Soap
It was around this time last year when I gave sulfur soap a shout out on the site. Nothing has exfoliated my skin, prevented period pimples and gotten rid of acne scars quite like it has. From what I've read, sulfur soap is so dope because it removes excess sebum, gets rid of the dead skin that clogs up pores, plus it contains resorcinol which is a powerful acne ingredient.
I've been getting some pretty big compliments on my skin for the past several months and I'm quick to sing sulfur soap's praises whenever I do. If you're curious, the kind that I use is Grisi Sulfur Acne Soap Bar. Just make sure to always keep in mind that it is sulfur and sulfur tends to have a bit of a rotten egg smell. Honestly, washing my face with it and rinsing thoroughly (or washing with it the night before) hasn't caused much of an issue. But if you're planning on using it to treat body acne, you might want to "proceed with caution" during the summertime. Sometimes it has a way of seeping out of your pores when it's super hot outside, if you're not careful.
3. Kiwi Fruit Extract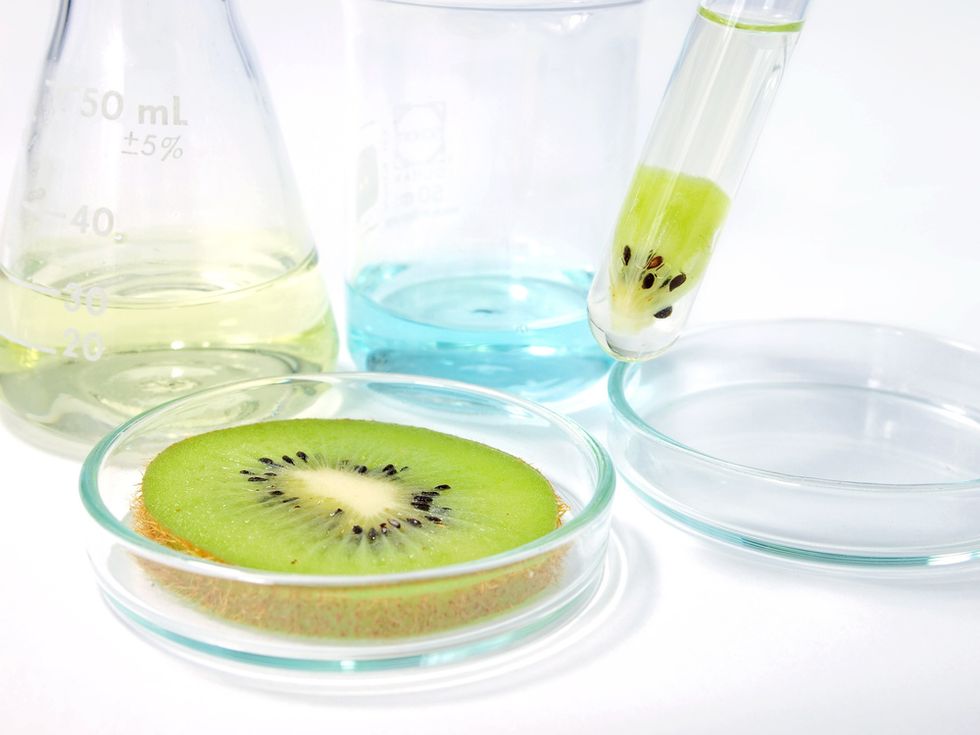 For such a cute little fruit, kiwi (also known as Chinese gooseberries) packs a pretty powerful punch. If you or your little one has asthma, it can improve your (or their) lung function. Kiwi also reduces DNA oxidative damage, helps to keep your heart healthy and strong, improves sleep quality, fights inflammation and, because it is a low-calorie fruit, kiwi aids in weight loss too. Because kiwi has so much Vitamin C in it, it's also a fruit that is great at keeping your skin looking and feeling amazing. Vitamin C is an antioxidant that helps your body to produce collagen and elastin; the more of these that you have, the less sagging your skin will do and the more radiant your skin will look.
Eating kiwi is one step towards having flawless skin. Another way is to apply some kiwi fruit extract directly to your face and neck. It's a wonderful way to "trigger" your skin into producing new skin cells while fighting free radical damage in the process. However, a popular way to get the extract into your system is to take it in powder form. You can pick up some, if you'd like, by shopping here.
4. Alpha-Arbutin
If you're looking for a way to lighten dark, age or liver spots but you'd prefer something that is safer than say, hydroquinone, an effective natural alternative (that's made up of wheat, bearberry plant, cranberries, pear skins and blueberries) is Alpha-Arbutin. The way that it works is it blocks melanin production which can ultimately lead to a more even skin tone.
A lot of people like to use it as an active ingredient in a DIY face serum. You can get the powder here. You can check out a DIY Vitamin C face serum recipe here (just make sure to swap out the Hyaluronic Acid for Alpha-Arbutin).
5. Strawberry & Yogurt Face Mask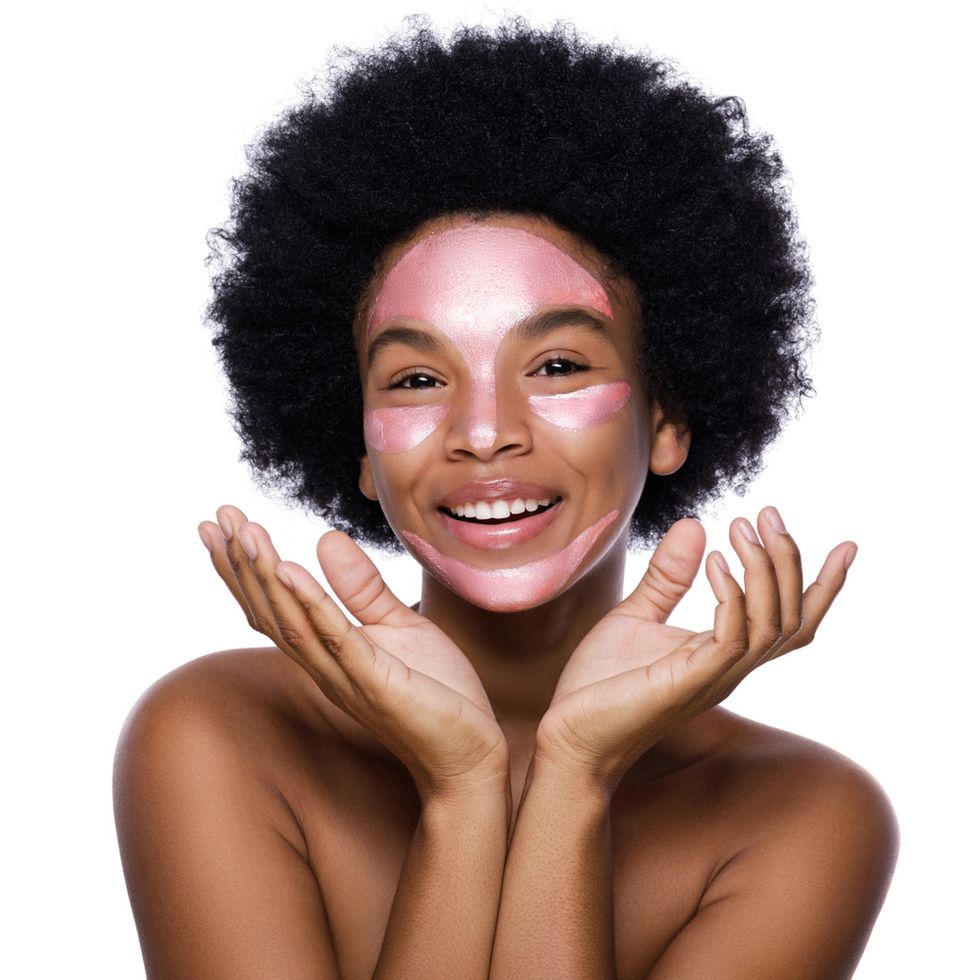 Do you like to give yourself the spa treatment from the convenience of your own home? How about spoiling your skin by making a strawberry and yogurt face mask? Strawberries contain Vitamin C, salicylic acid and alpha hydroxy acid—all of which serve as the ideal exfoliants. And yogurt? Yogurt not only moisturizes your skin, it also contains properties that reduce dark circles, fades blemishes and even aids in healing minor skin infections. Just make sure that the yogurt is plain; yogurt with sugar in it could irritate your skin. You can check out a good strawberry and yogurt mask recipe here.
6. Jasmine Essential Oil
It is my personal opinion that everyone on the planet should have, at least one bottle, of jasmine essential oil in their possession. It works as an aphrodisiac, antidepressant and antiseptic. Jasmine oil also supports in relieving menopause-related symptoms, reducing stress and, it's even been proven to slow down the growth of certain strains of candida (which can lead to yeast infections and oral thrush). Your skin will love you applying some jasmine to it (mixed with some sweet almond oil) because it will moisturize soft skin, balance hormonal imbalances and reduce scars that are related to acne and even eczema.
7. Coriander Essential Oil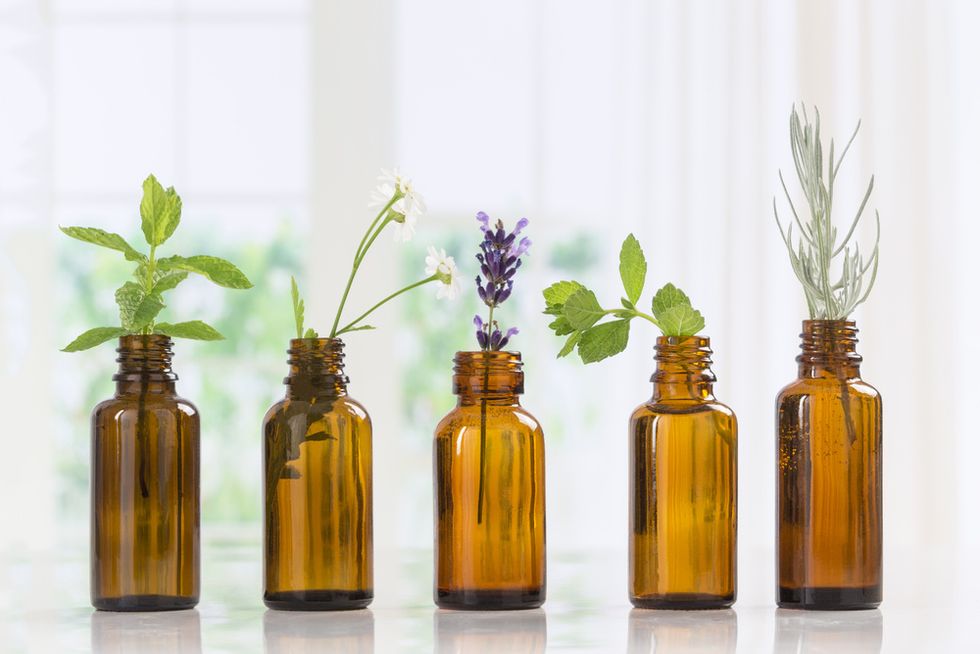 An essential oil that doesn't come up as much as a lot of the others do is coriander. Long story short, it derives from the same plant that cilantro essential oil does. As far as its benefits, internally, it aids in the digestive process. Also, when you mix it with lavender oil, it provides an unbelievable calming effect. Coriander essential oil makes the flawless skin list because it has potent cleansing properties to prevent breakouts. If you add it to organic coconut oil and apply it right after you get out of the shower, coriander can also improve the appearance of your skin and give you a relaxed feeling at the same time.
8. Honey & Chamomile Skin Toner
If a part of you has always wondered why skin toner is even necessary, the gist is this—applying a toner, right after you wash your face, can remove any excess residue. Something else that toner does is balance the pH level of your skin and prevent breakouts. Understandably, many people shy away from commercial brand toners because of the drying alcohol that's in them.
A homemade alternative is to make the kind that consists of honey (to moisturize), chamomile (to soothe) and apple cider vinegar (to tighten the skin and balance its pH levels). If you'd like to give this toner a shot, you can check out an easy-to-make recipe here.
9. Green Tea Ice Cubes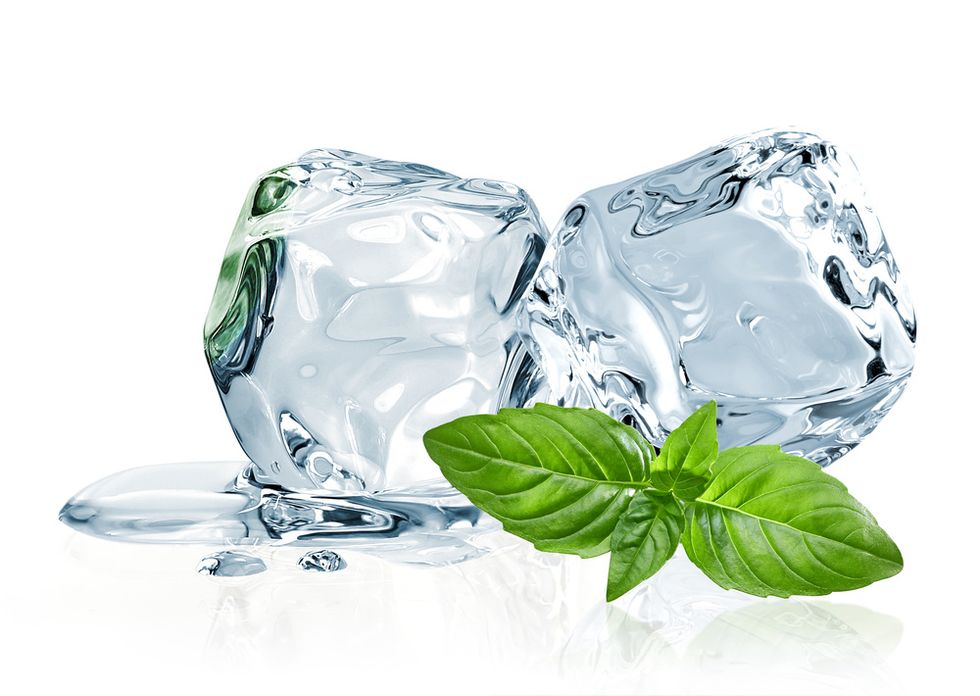 If mild inflammation or pimples are what's driving you nuts, something that you can do to significantly reduce any swelling is to rub some green ice cubes onto your skin. Aside from the fact that green tea has anti-inflammatory and antimicrobial properties in it, it also contains the antioxidant EGCG; that is what helps to prevent skin cells from dying. Another benefit that green tea has is it contains Vitamin E; that is a vitamin that hydrates the skin, reduces the appearance of scars and will make your skin soft and smooth. Just boil some green tea, let it get to room temperature, pour the tea into some ice molds and freeze them overnight. Then rub the cubes wherever and whenever a zit or swelling underneath your eyes pops up.
10.  "Add-In" Water
How irresponsible would I be to be out here talking about natural ways to get flawless skin without mentioning water? Water detoxifies, hydrates and keeps our skin moisturized throughout the day, so the more that we drink, the better. You can do your skin an extra solid by adding in a few things that will provide it the nutrients that it needs to remain beautiful. Cinnamon sticks will stop acne-causing bacteria. Mint leaves will tone and brighten your complexion. Ginger contains anti-inflammatory properties. Lemon and lime slices are a good way to receive an extra dose of antioxidants. And, basil leaves will help to unclog your pores. So yeah, don't hesitate to put a little "extra" in your water. Not only will it keep it from tasting so "blah", it will be a treat for your skin as well. Drink up, sis. Your skin will absolutely love you for it!
Want more stories like this? Sign up for our newsletter here and check out the related reads below:
10 Breakfast Foods That Are Good For Your Hair & Skin
These Foods Will Give Your Skin & Hair The Moisture They Crave
All-Natural Ways To Keep Your Skin Super Soft This Fall & Winter
Feature image by Nappy