With movies like Do the Right Thing, School Daze, and Crooklyn, Spike Lee boldly told the stories of people of color in a way that no one had before. The widely acclaimed director brought his talents to Netflix in 2017, and now, after an 18-month hiatus, the series adaption of his 1986 film She's Gotta Have It has returned to the streaming platform for a second season that did not disappoint.
---
The first season ended with the polyamorous, afrocentric, Brooklyn-born shero Nola Darling making peace with her chaotic romantic life and taking a step forward in her creative career. Season 2 picks up two years later, with Nola trying to find her balance in her newfound stardom while giving monogamy a shot with her former lover Opal.
Just like the first season, the latest installment of She's Gotta Have It is jam-packed with steamy sex scenes, and a whole troth of hot tea. If you haven't had time to binge the new season just yet, here's a no-spoiler roundup of everything you have to look forward to:
Season 2 Is An Ode To Spike Lee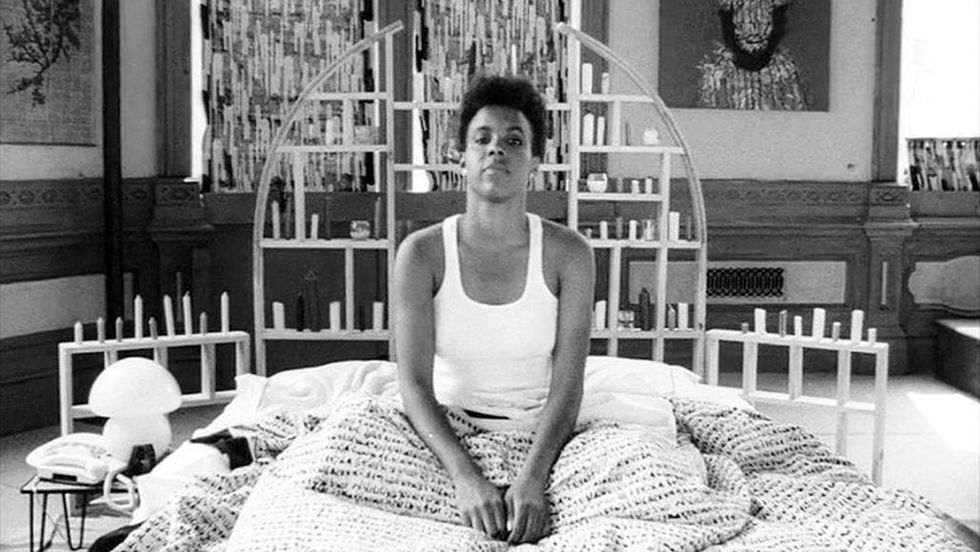 pmcvariety.files.wordpress.com
Along with a cameo from Rosie Perez (Do The Right Thing), there are a number of scenes that pay homage to the original king of Black filmmaking. In the first episode, you'll see Nola and Opal's daughter, Skylar, recreate a nostalgic scene from Crooklyn that will take you all the way back to 1994.
Nola Gives Monogomy A Try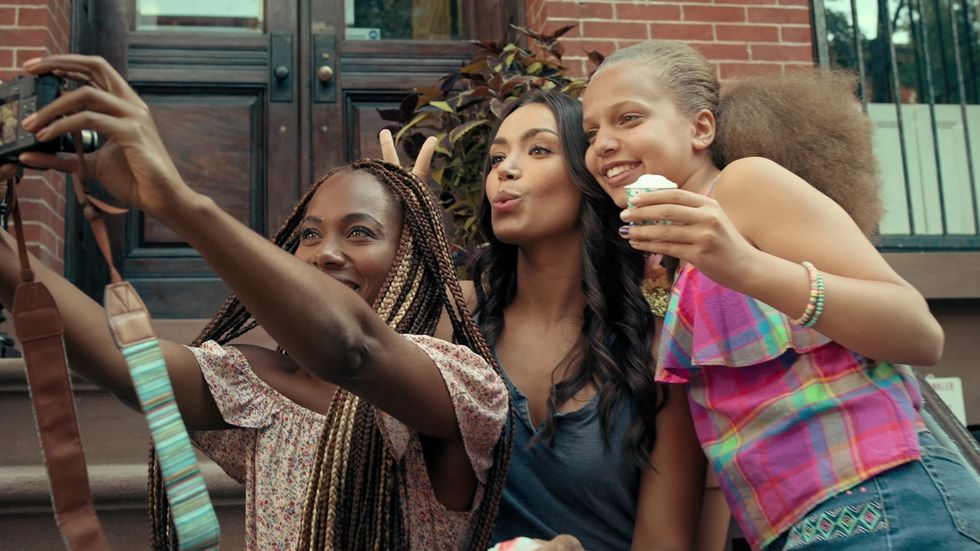 Netflix
At the end of Season One, Nola is awakened from her sleep by a knock on the door. To her surprise, she's met by an old flame who will inspire her to give up her life of polyamory to be a one-woman woman. In the second season, we see Nola give both monogamy and parenting a try when she settles down with single mom Opal. But is Nola ready to give up her multi-lover lifestyle to be a kept woman?
The World Of Mars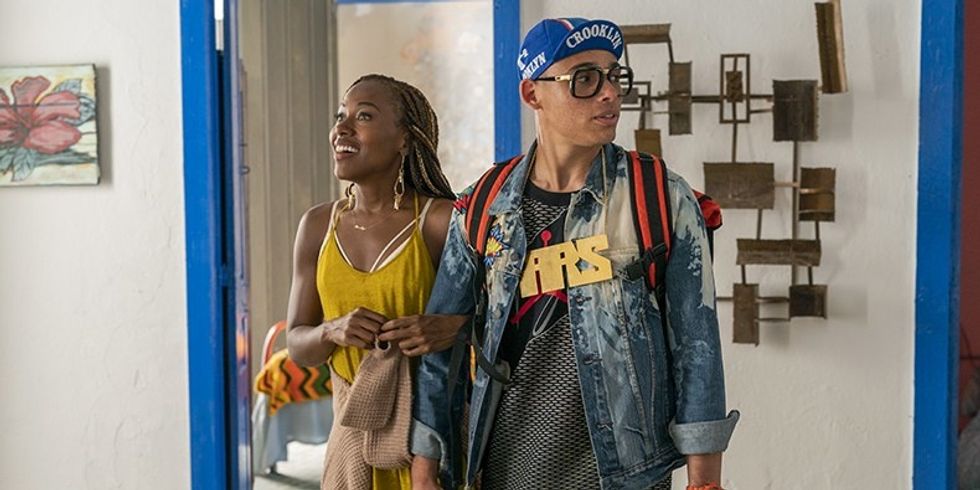 Netflix
Mars is Nola's funny, free-spirited, Jordan-rocking lover who never seems to have a bad day. In season two, we learn that Mars is a more complicated being than we previously assumed. Faced with issues like homelessness, unemployment, and fatherhood, we see Mars in a new, more serious light that proves that he's more than just a funny bike mechanic with a fetish for Jordans.
Shamekka's Got A New Man…. And A New Hustle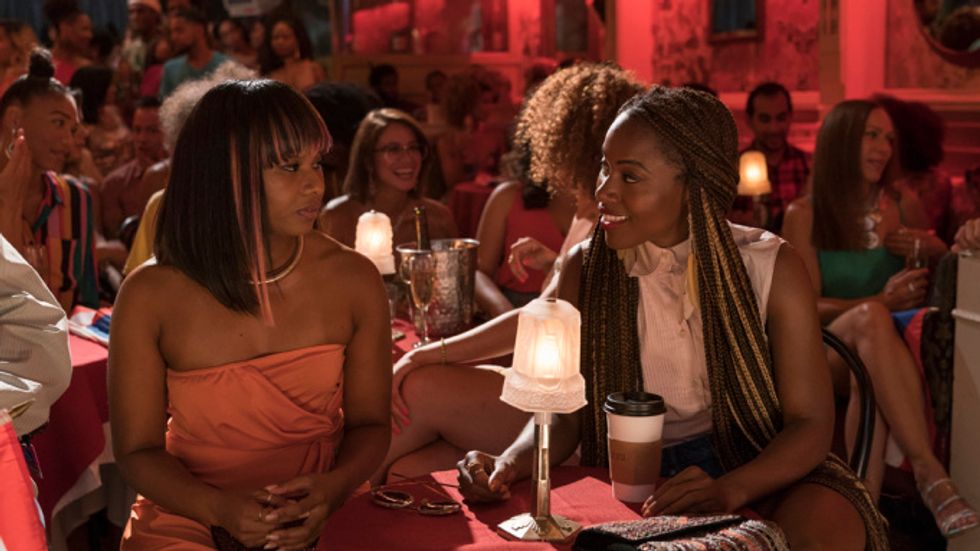 Netflix
After Shamekka had a horrifying experience with her botched butt injections at the Hot-N-Trot last season, we get to see Nola's bestie heal both internally and externally. After giving up her dreams of being a big booty burlesque dancer, Shemekka has a new career and a new relationship, both of which take form in the second season.
Best friends Forever Or Nah?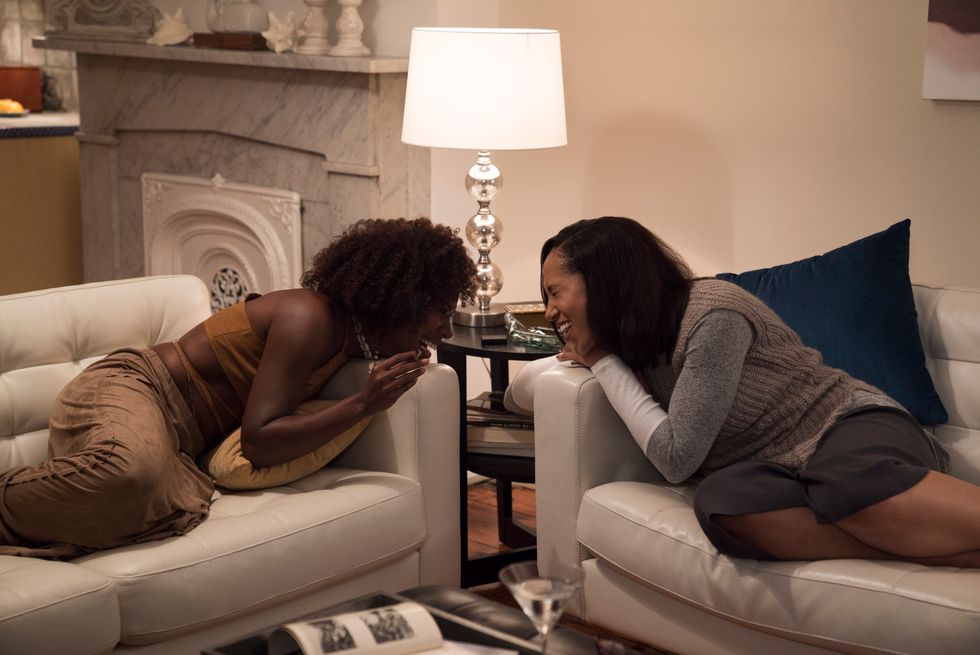 Netflix
In 2017, we got a glimpse into some of Nola's loving yet dysfunctional relationships with her female friends, Shamekka and Clorinda. While Shamekka is healing from her unfortunate plastic surgery accident, Clorinda and Nola work to mend their fractured relationship. Season one revealed that Nola broke the number one rule of the Girl Code when she slept with Clorinda's boyfriend, Mars, and Season two reveals that there's a lot more to the story.
This season, we not only get to dive deeper into Nola's romantic relationships, but we get an in-depth look at how our female friendships can be the most heartbreaking relationships in our lives.
Nola Abroad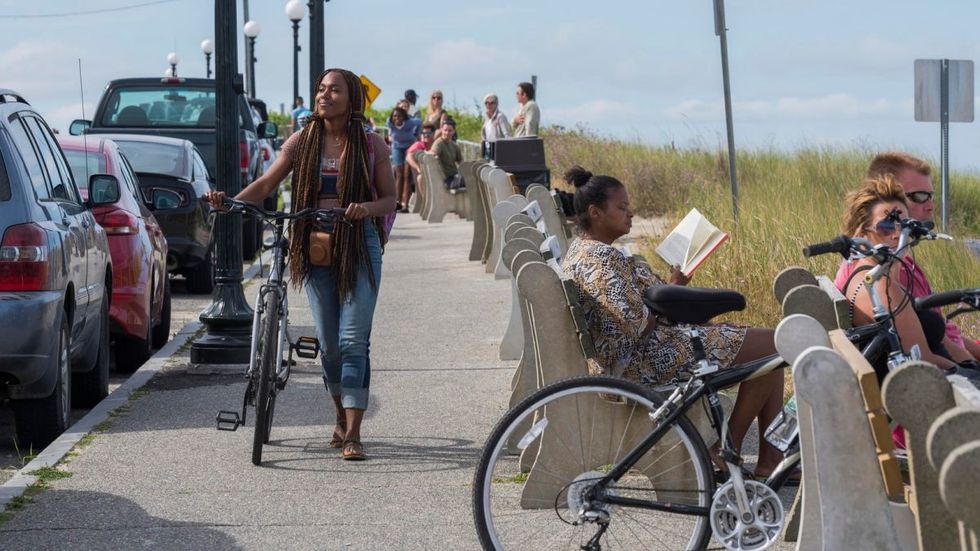 Netflix
Nola makes a historic escape from Brooklyn in Season 2, where she will travel to Martha's Vineyard for a black artist retreat as well as to the hometown of her homie Mars in Puerto Rico to help with relief after Hurricane Maria. Most of She's Gotta Have It is set in Brooklyn, but will Nola be able to rediscover her inspiration to create during her time away from Fort Greene?
Consequences & Repercussions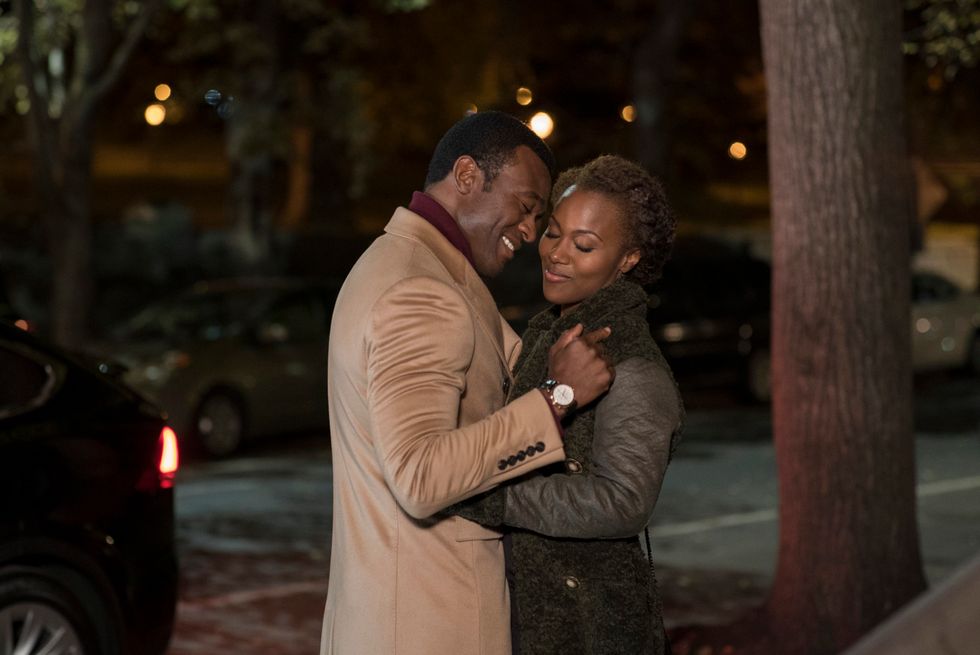 Netflix
Sleeping with and accepting money from a married man isn't an ideal situation to be in, but Nola ain't perfect, and she never claims to be. In the most recent episodes, Nola takes an introspective look at her choices and is finally forced to face the consequences.
It took me all of two days to watch the entire season, so what are you waiting for, sis?! Get to binging so we can discuss all the tea over a freshly rolled doobie and a cup of wine, Nola Darling-style. You can watch Nola and her castmates conquer the perils of adulthood and success in the second season of She's Gotta Have It, streaming now on Netflix.
Featured image by Netflix.