This Thanksgiving, our mouths will be watering for more than our grandmother's renowned sweet potato pie.
Netflix is gifting us early with quite the treat in the form of a remake of the 1986 Spike Lee joint She's Gotta Have It. The film not only gained prevalence for the fact that it was Spike's first, but also for its daring subject matter – a woman who unapologetically wants what she wants and has no trouble asking for it, i.e. one with a voracious sexual appetite.
---
The film's protagonist Nola Darling was that woman and even if you didn't agree with her choices, you admired her for her courage. Now, In 2017, we get to follow Nola through her sexual conquests with her various suitors for 10 episodes.
The millennial black creative is a self-described "sex positive, polyamorous pansexual" and each of the three guys (and the woman) on her dating roster bring something different the table as it relates to the unique value they bring to her love life both inside and outside the bedroom.

The star of the show bringing both color and new life into the updated Nola Darling is Baltimore-bred actress DeWanda Wise. Wise portrays the now fully realized Nola that is a woman who has an appetite for life, love, men, and women, who is ambitious, and insatiable, knows what she wants and doesn't know all at the same damn time. But what she knows she absolutely does not want is monogamy. It is a stark difference from Wise's reality because she's actually married to her husband and former Underground co-star Alano Miller.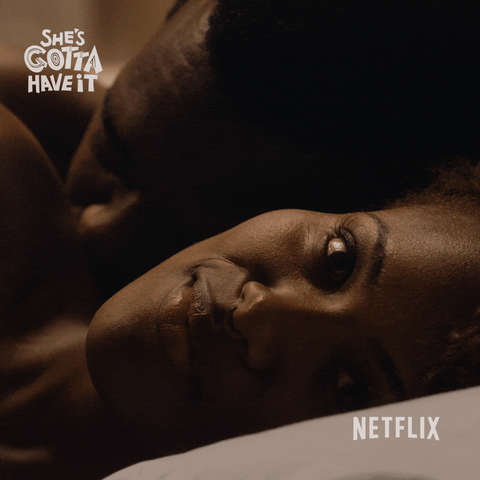 Wise articulated her boundaries in a Cassius exclusive:
"We were very, very specific about what was and was not permitted. While viewers will only see the freedom of it, there's a lot you don't see. For example, you will never see any of my co-stars touching or fondling my boobs. There's no frontal on the show. [My husband and I] were super specific about our love and marriage, and keeping what's special and intimate, special and intimate. What turns me on, only Alano knows that."
The suitors on her roster include funny guy Mars who makes her laugh about any and everything, the model Greer who offers spontaneity and constant change, and Jamie – who offers her grown man sexy with the ability to take care of her in a way that exemplifies having it together. For fans of the movie and the show who watch and desire a sex life similar to Ms. Nola Darling's, Wise described to Cassius an easy solution:
"Find a partner who shares your sexual appetite. I have friends who are crazy voyeuristic, but they're compatible. They have the same vision and needs. For Alano [my husband] and myself, we have the same need to be in person, so we make our time together a priority. I think step one is be on the same sexual page. Step two is keep exploring. There are workshops and classes. There's so much you can do to explore what you like."
Black female sexuality is becoming increasingly more seen in the media thanks to shows like Insecure where Issa and Molly express themselves sexually and even Being Mary Jane. She's Gotta Have It not only paved the way for more stories about sexually liberated women of color but will hopefully join the ranks alongside some of those shows known for their women-centric stories that show women as complex sexual beings.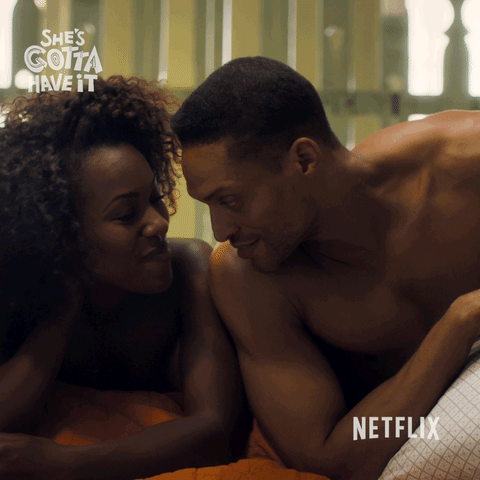 The actress recently told LA Times:

"We really don't see expressions of our sexuality. We sit at the sidelines of stories. So, I'm just thrilled to play people who I recognize as fully human. To say, 'We are here. We are full.' And in Nola's case, 'Yeah, we are sexually liberated.'"
Watch the full trailer for She's Gotta Have It below and be sure to tune in when it drops November 23 on Netflix.