Joce Blake
Joce Blake is a womanist who loves fashion, Beyonce and Hot Cheetos. The sophistiratchet enthusiast is based in Denver, CO but has southern belle roots as she was born and raised in Memphis, TN. Keep up with her on Instagram @joce_blake and on Twitter @SaraJessicaBee.
Do we blame Eve for biting the apple? Did God curse women with periods because Eve partook in the forbidden fruit? This word-of-mouth story has been passed down for generations by mothers to daughters and in this game of telephone it seems that we developed "The Miseducation of Cycles." Welp, it's time to spread the truth about the menstruation cycle and the two most important phases — menstruation and ovulation.
First things first, let's start with some misconceptions around our cycles:
Using tampons as a virgin will break the hymen and take a woman's virginity.
Hormones define women.
Every woman gets PMS, and it always manifests as irritability and crankiness.
Periods are shameful.
You can't get pregnant if you have sex during your period.
Having menstrual sex is unhealthy for the woman and can kill the man.
These myths and misconceptions around our cycles can be haunting especially around such a controversial topic. One of the things I love most about being a woman is the way our bodies create magic naturally. But I will be honest in saying that I am not extremely knowledgeable about the processes. One of the biggest blockades being menstruation vs. ovulation.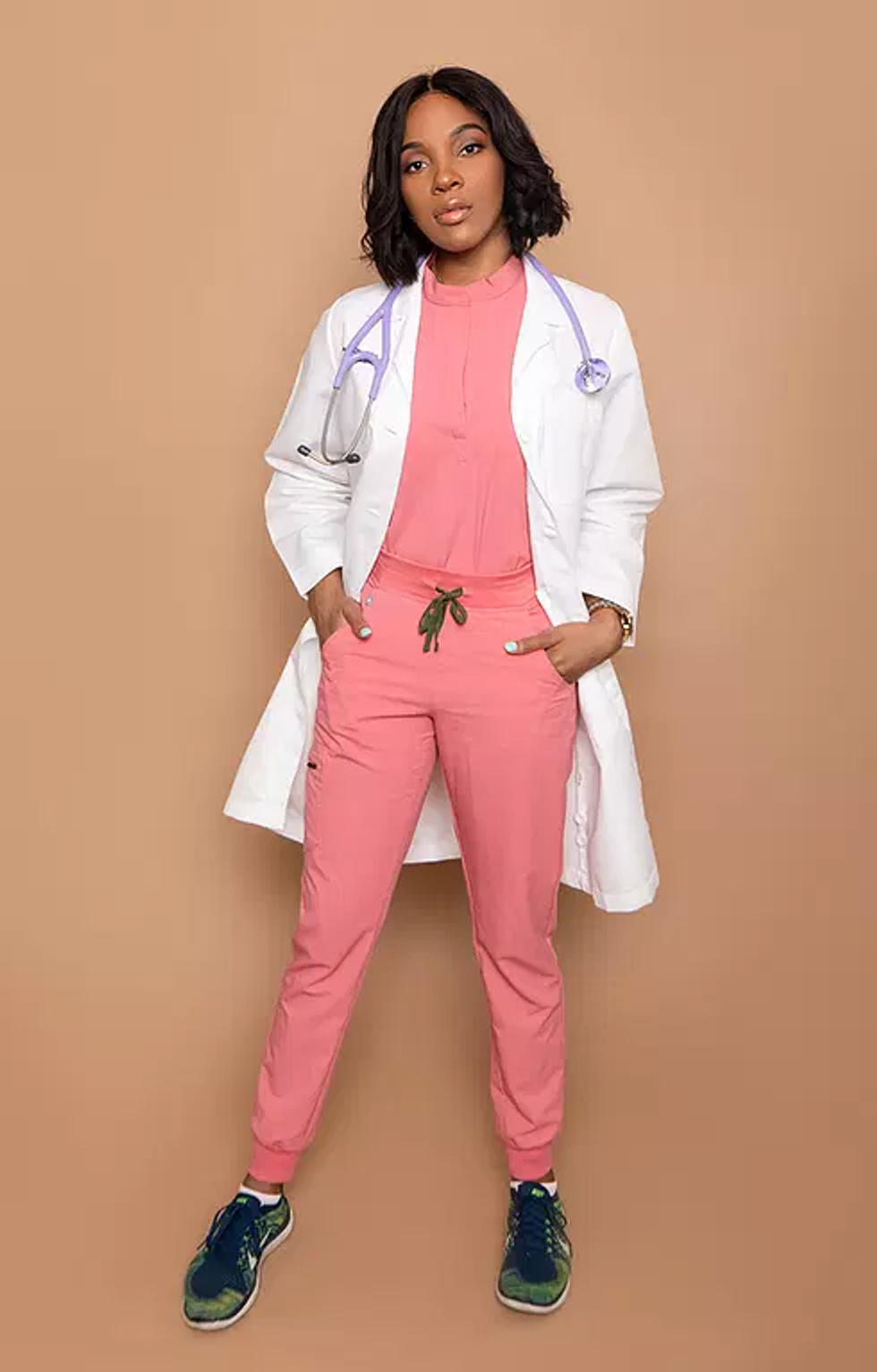 Photo Courtesy of Dr. Chi
To set the record straight, we had to ask our girl and Family Medicine Hospitalist Physician, Dr. Chinyere Okpaleke, more popularly known as Dr. Chi. When she's not saving lives, she somehow finds time to promote health and self-love AND teach free yoga to her diverse community. Read on as she explains the difference between your period and ovulation.
Why Do Women Have Periods?
"Your monthly period and the time of ovulation are both parts of the menstrual cycle. They are both crucial moments in a women's reproductive system that play vital roles each month."
Dr. Chi went on to say, "The menstrual cycle is made up of two major phases: the follicular phase and luteal phase. During the follicular phase, the cycle starts with a period, or menses, where the uterus sheds its lining, indicating that your egg was not fertilized for pregnancy. Most periods last on average 4-7 days."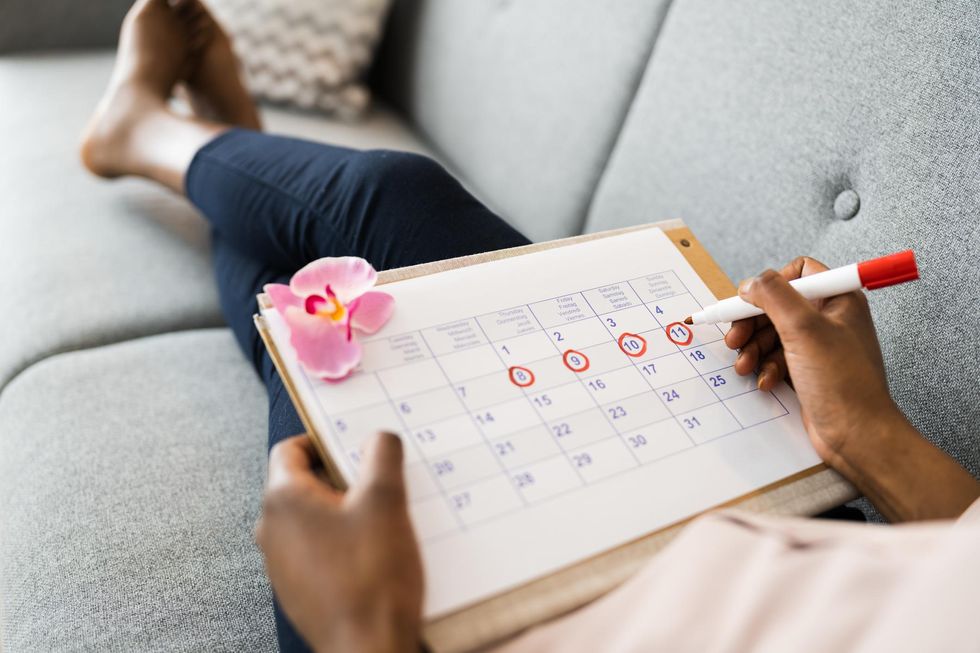 Getty Images
What Is Ovulation & When Do Women Ovulate?
The Florida resident shared that after your period, the body is still basically preparing the ovaries to release an egg in the next phase, and this normally takes about 7-14 days. "This a very short time span where the egg is released from the ovary into the fallopian tube in hopes to meet its match with a sperm-mate."
She adds, "Now if this does not happen, we move on into the last phase of the menstrual cycle called the luteal phase where the hormone progesterone is in full effect preparing all over again for team period… say hello to pimples, cramps, and tender breasts."
Featured image by Getty Images
Keep reading...
Show less
Let's go back in time. The year is 3500 BC and weaving three strands of hair together is all the rage amongst the Himba people of Namibia. The array of styles and patterns was a way to rep yo' set aka your tribe and aligns with African women using their hair as a form of expression. Not only is it a form of art but it's also a rite of passage in our culture. Some of the most memorable moments of my childhood were of me plopping down in between my mama's legs to get my hair braided.
Whether it was plaits, cornrows or French braids, there was something wildy spiritual about that moment. Looking back, I think sitting there while my mom designed my crown was a way of connecting with my ancestors. To this day, getting braided hairstyles serves many purposes for me, from self-care to amplifying my Blackness.
Over the years, braids became an inventive way to wear our hair in lieu of straightening it or using relaxer. And somewhere along the way, a brilliant being decided to create braid extensions, opening the door to a universe of innovation. One integral part of the process: braiding hair. Black women know this to be Kanekalon hair which provides a kinky texture similar to our natural tresses. There are thousands of brands out there but we gathered some of the best to give you a quick rundown.
Are you a member of our insiders squad? Join us in the xoTribe Members Community today!
Featured image via Getty Images
Keep reading...
Show less
In case you ain't know, Chloe Bailey is our president. Joe Biden just ain't getting it and we can always depend on Chloe to do itttttt. The actress, record producer, singer, and songwriter has displayed the ultimate glow-up on the 'Gram and we love to see it! She created her own Instagram account on January 19, and it's safe to say we had no clue what we were missing out on. For years, we have been swooning over the dynamic duo that is Chloe x Halle with their angelic voices and superstar charisma.
When Beyonce is your mentor, the sky is only the beginning. In a unique turn of events, the sister duo decided to make separate accounts in an effort to continue blessing us with their Instagram Live sessions while Halle filmed her Disney live-action remake of The Little Mermaid in London. Ever since the self-taught musicians have been living apart, Chloe is learning more and more about herself every day. She told R29Unbothered:
"It's kind of forcing me to think and say to myself, OK, what do I really like on my own? How do I feel about this? Just with my thought process. And it's really been interesting. At first, in the beginning, it was very intimidating and scary... Because Halle and I wouldn't have done it on our own because we're each other's best friends. But I definitely think it was something necessary so that we can find ourselves individually. And for that, I'm really grateful."
One thing we are grateful for: Chloe's femininity. It is extremely empowering. The Grown-ish star broke Beyonce's internet when she joined in on the #BussItChallenge and had us all cracking our knees trying to keep up. During an interview with the LA Times she shared:
"I feel there's such power in women who truly love themselves and own who they are, whether they want to be completely covered or showing skin or whether they want to be outspoken or completely quiet. It's our right as women to choose who we want to be and how we want to be seen in this world and not be judged for it, because men can be all of those things and no one takes another look or says anything about it. I'm not really doing anything new, I'm just being myself."
Ummmm, let the church say AMEN and AMEN again!
Chloe Bailey is not the young girl we fell in love with. She's now a badass, grown-ass woman and a force to be reckoned with — we love that for her. Here's to Black women owning their power and realizing that evolution is the secret for the next step.
Featured image by Rich Fury/Getty Images
Keep reading...
Show less
Being a naturalista requires major strength and resilience. From long wash days to finding products that work for your coils, you have to put in work. There are different types of curl patterns and thanks to celebrity hairstylist, Andre Walker, and naturalistas all over the world, we have a better understanding of the strands that make up our crowns.
"ABC, it's easy as 123" is not the case for 4C hair. 4C hair resembles 4B textures with tight zig-zag coils which explains why they experience 75 percent more shrinkage, unlike other types. Other characteristics include proneness to breakage, softness, and potential dryness. Needless to say, you have to be extremely intentional when choosing products for your 4C hair which requires next-level patience.
We know that laid edges are important to Black women as they are part of our heritage. We also know that it may be difficult to find edge controls for 4C hair. Without further ado curlfriends, get ready for some edge controls that will rock your world!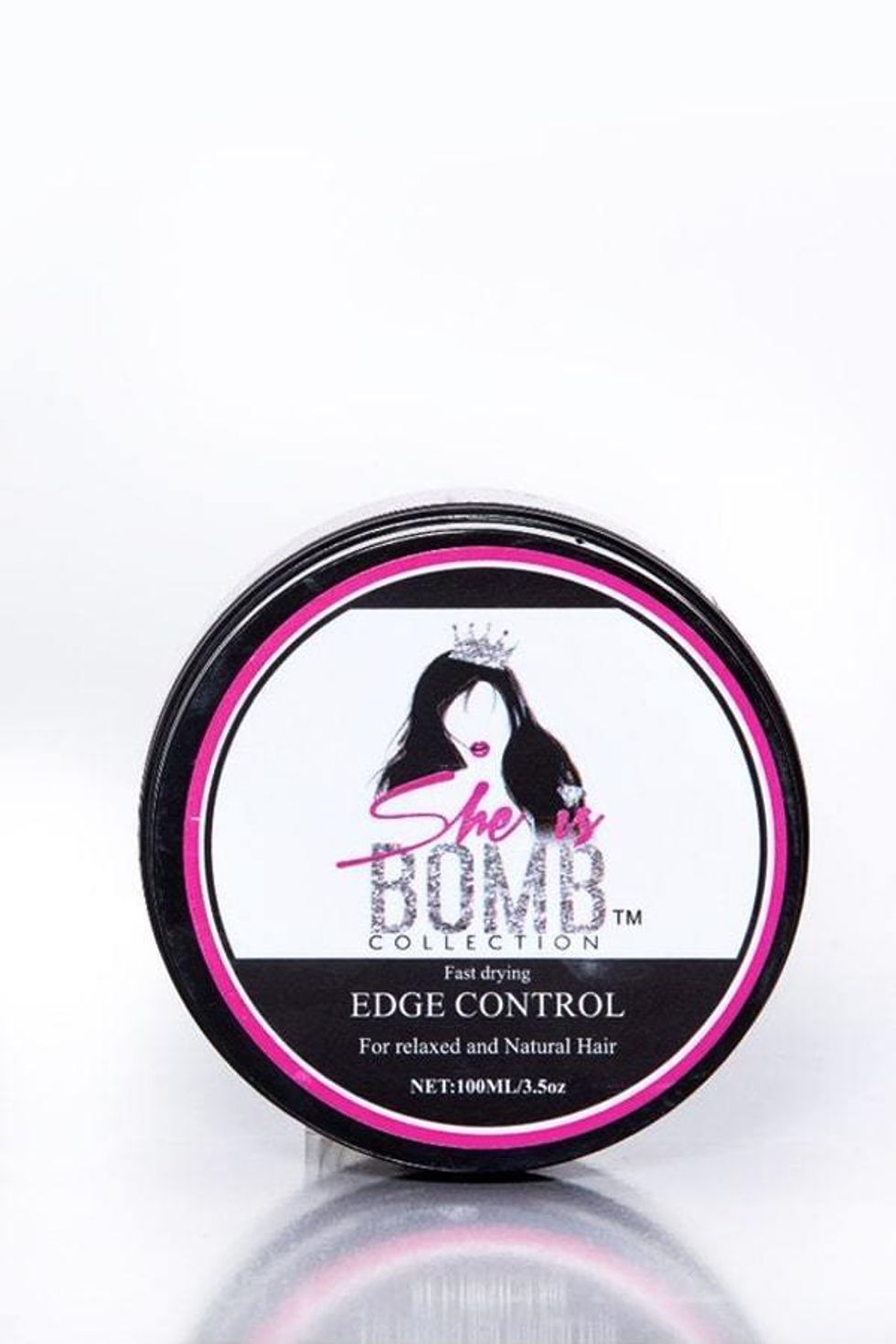 The moment my stylist slapped this edge control on my curly edges, I knew that the hold was real. It is fast-drying, non-greasy, and will not falter even in the highest of temperatures. For optimal results, pair this product with their Fuse Foam for ultimate snatchedness. This is a newer brand so you may not find many reviews but I can personally attest to the magic that is She is Bomb.
She is Bomb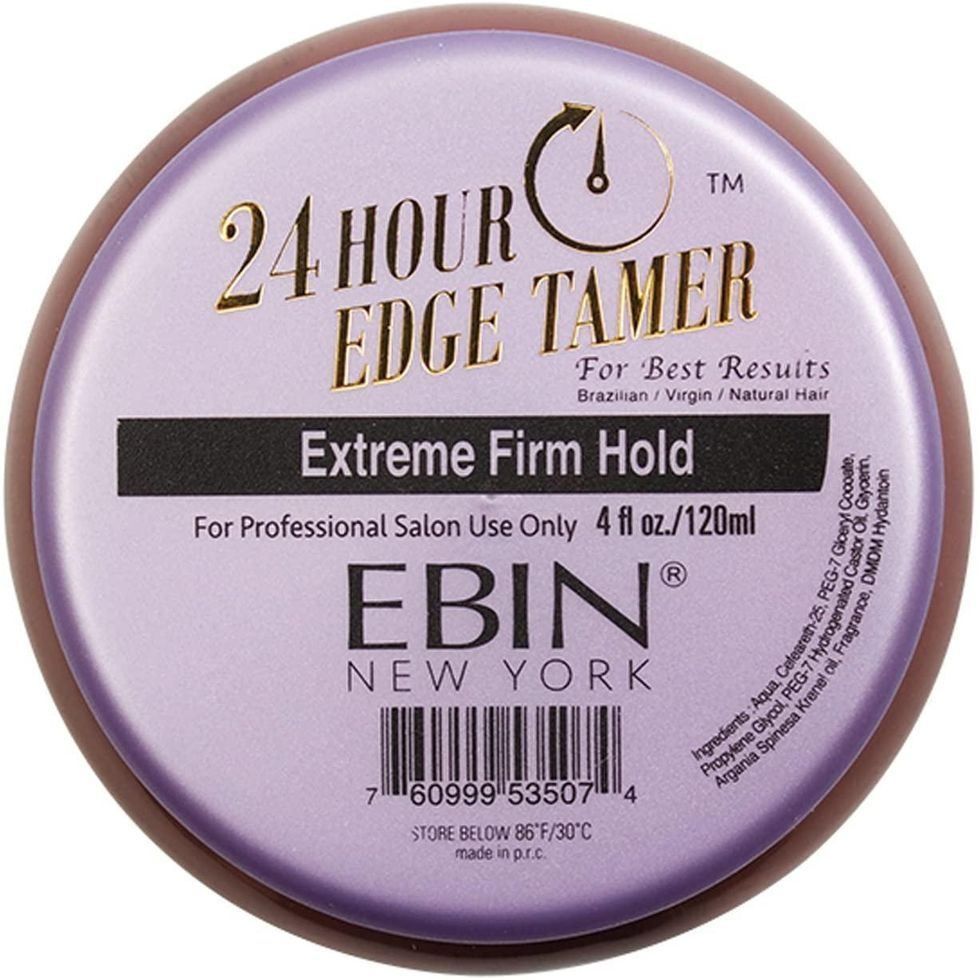 Dubbed as the industry game-changer, Ebin's 24 Hour Edge Tamer will keep you laid and slayed from day to night. Whether you're going for a sleek ponytail or a braided style, you can rely on this product to provide a stronghold mightier than Serena Williams' biceps.
Ebin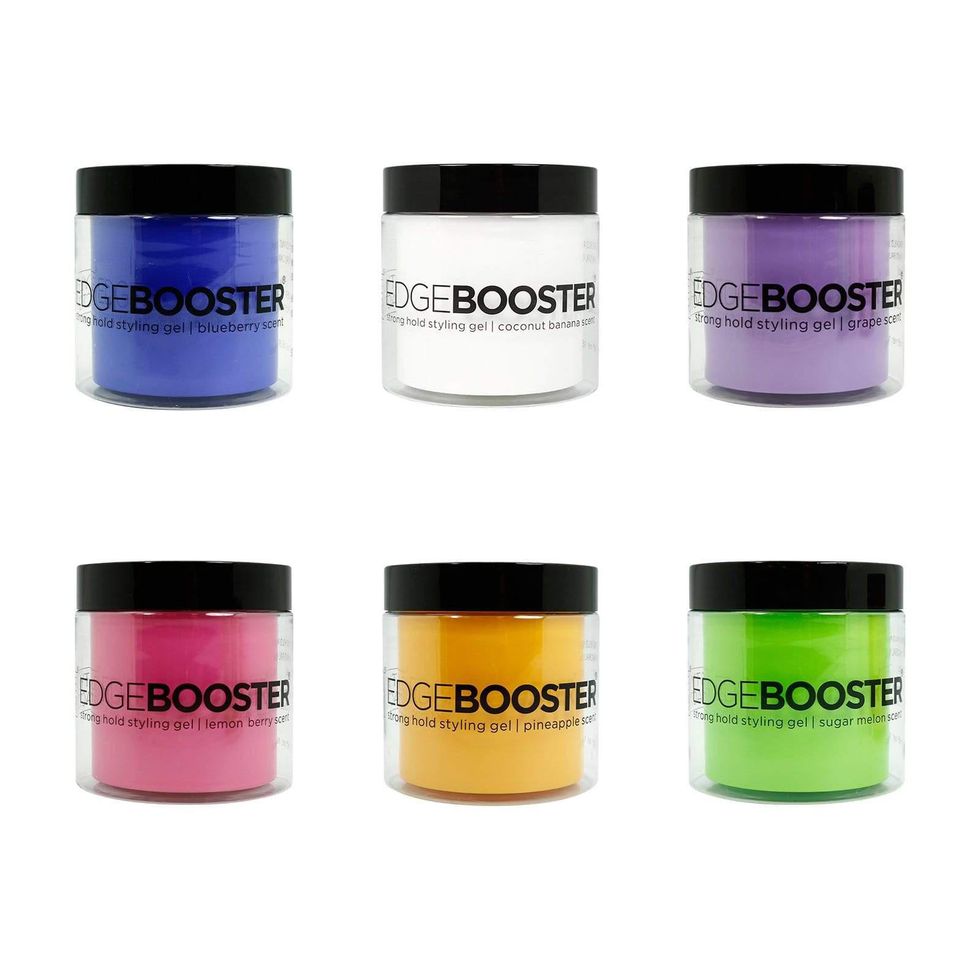 "Style Factor passionately serves as your hair styling and haircare expert. We work to empower and inspire all women and men to pursue their own distinct and colorful styles." One of their most acclaimed offerings is their Edge Booster Strong Hold Water-based Pomade – both water-soluble and free of grease, it will give you versatility and zero flakes. Because it's made with natural argan oil, your edges will also be blessed with nourishment and hydration. Not to mention they offer a slew of scents that all smell like heaven.
Style Factor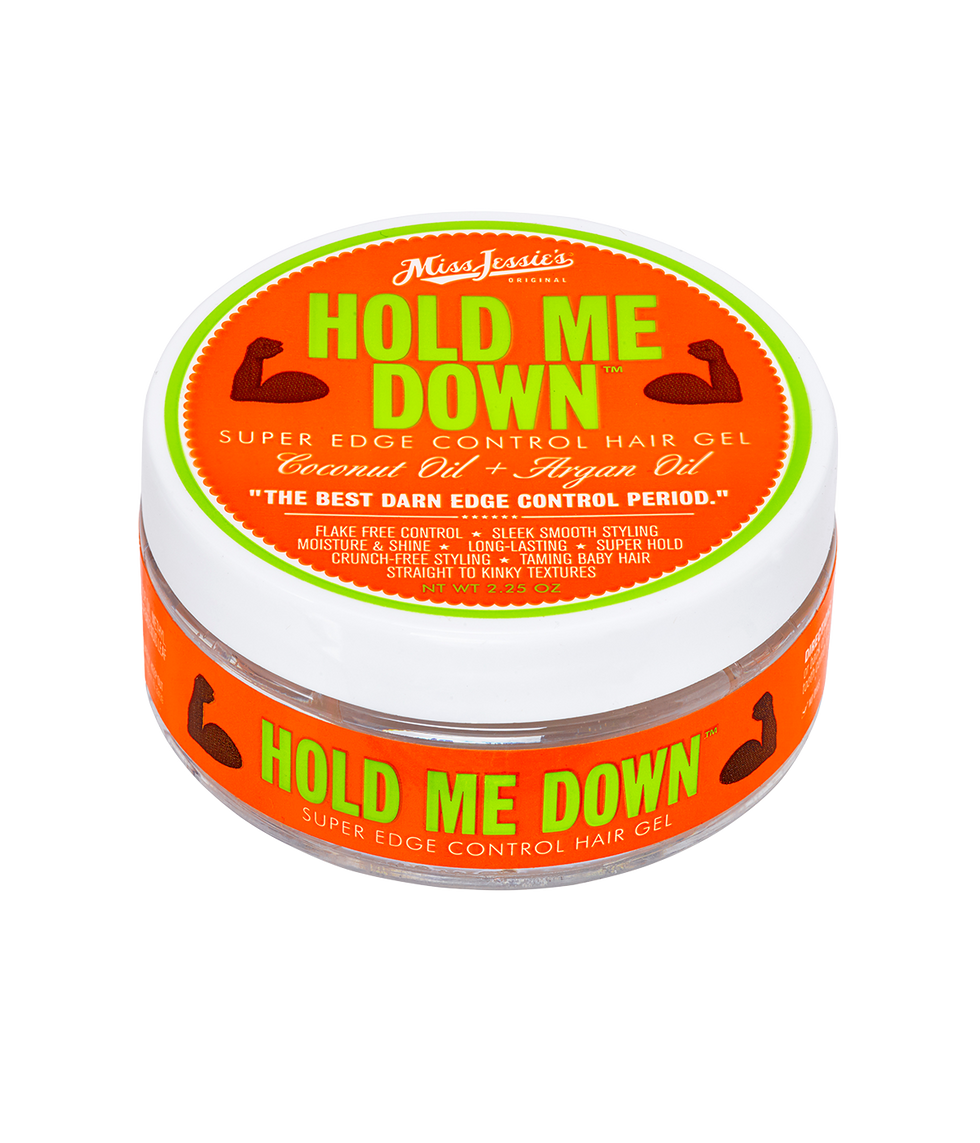 We love to be held down. Be it our significant others or our edges, we need safety as prominent as Beyonce's security detail. The curlfriends say that this magic product stays true to holding you down all day long AND it doesn't leave behind residue even for the thickest of curls. Since 2004, Miss Jessie's creators and sisters Miko and Titi Branch, have been a trusted resource for the girls and their curls.
Miss Jessie's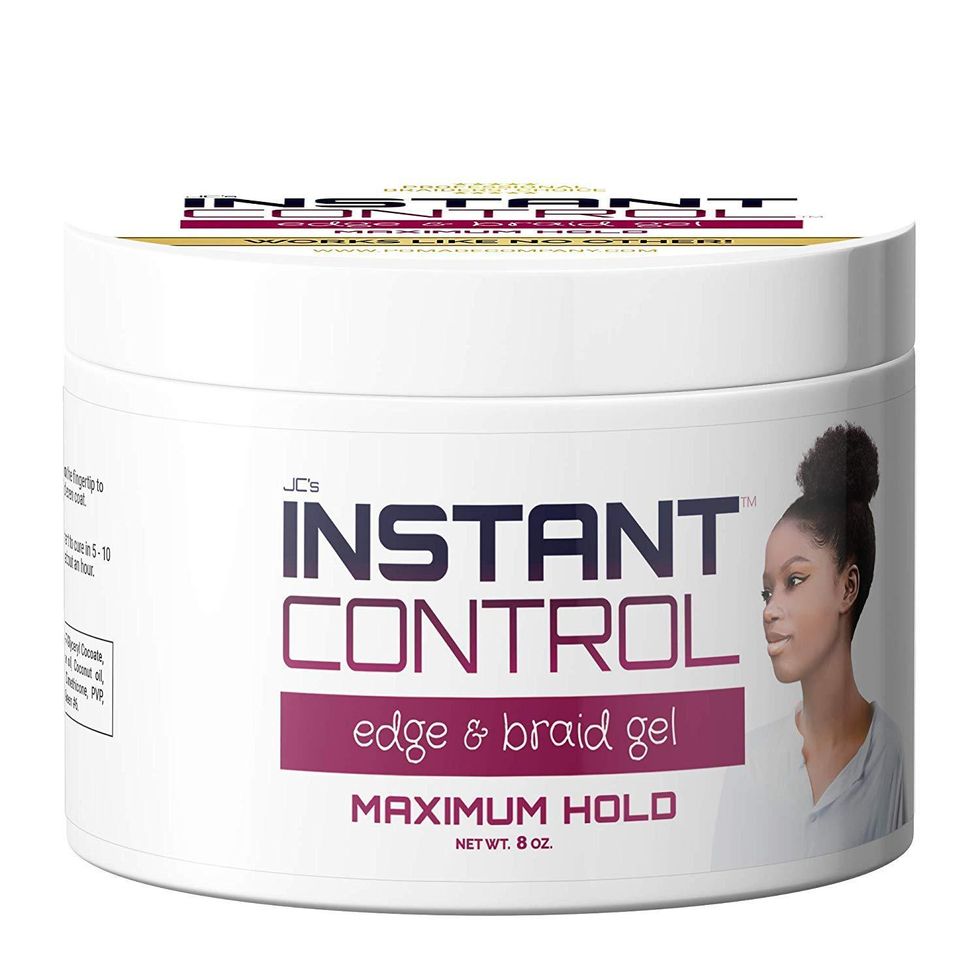 For edges, braiding and twisting, Pomade Company's Instant Control is for everybody. One reviewer said, "I'm not even exaggerating, this stuff lays down every single hair it touches. I'm a hairstylist and all my clients have naturally curly hair. Their hair is usually the hardest to keep down, especially here in Arizona where everyone is hot and sweating. Not anymore now."
Instant Control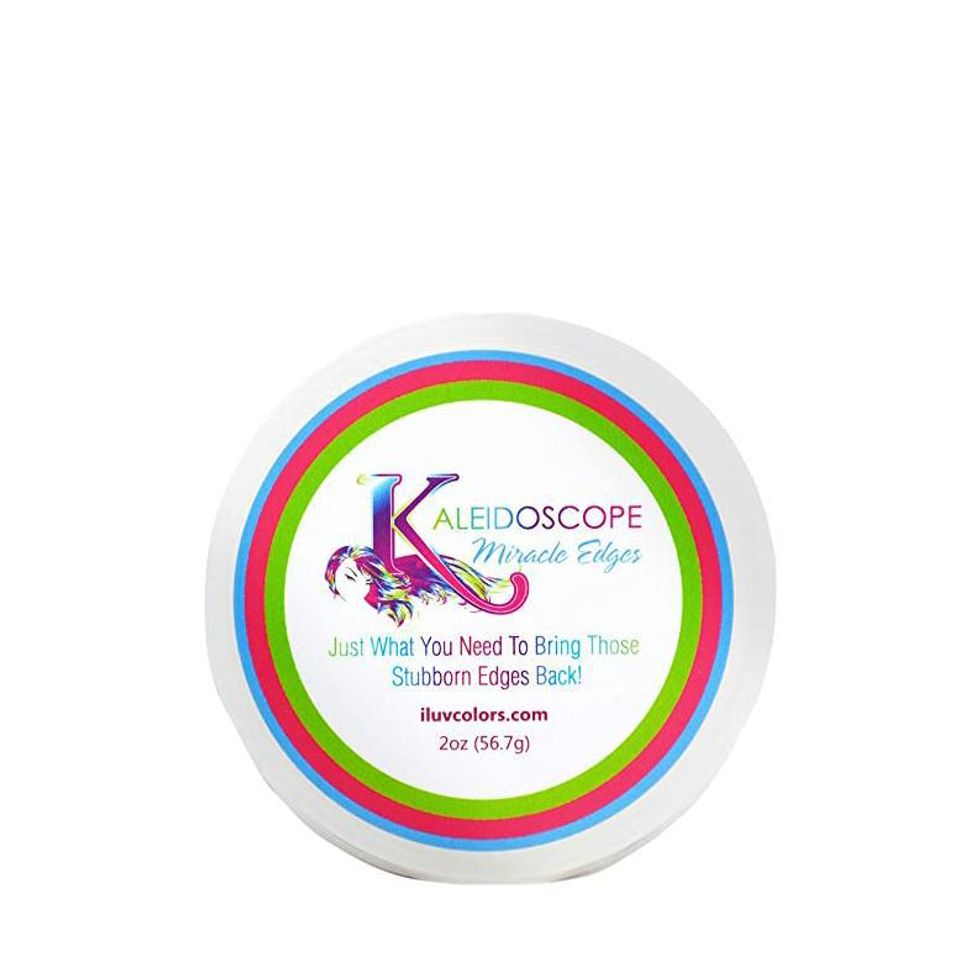 Are you struggling with difficult edges? Have you searched near and far for an edge control that will really work a miracle? Kaleidoscope's Miracle Edges is what's been missing in your life. It is infused with miracle drops sure to strengthen and lay your edges. Because we need both. You can use it as an edge smoother or pomade; it is recommended for all hair types. "On relaxed hair when you apply it, it can last 5-7 days. For natural hair, when you apply to edges, you should also apply to 1/4 inch back to get the ultimate hold and lasts 3-5 days."
Kaleidoscope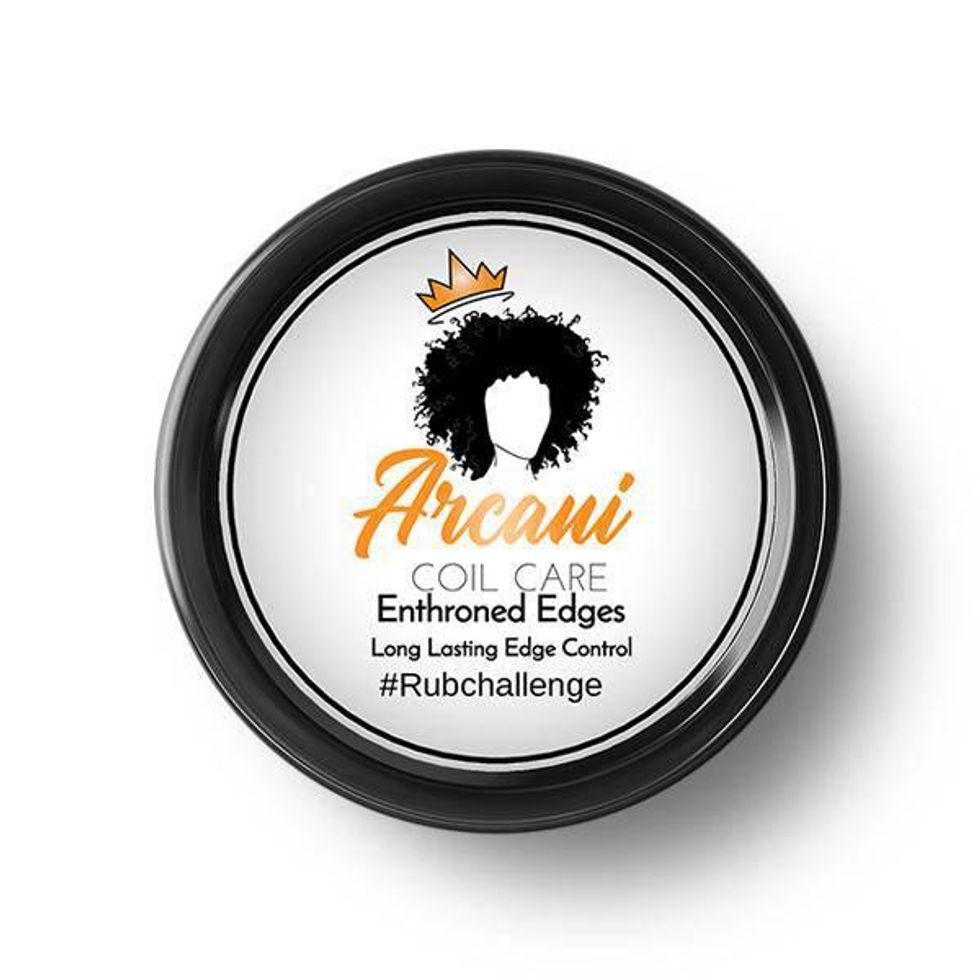 You may have seen the #RubChallenge pop up on your social media feeds. If you haven't, just know that it is mind-blowing. Basically, this edge control shall not be moved. Enthroned Edges not only sounds like what God wants for me but it also lives up to its name by treating your crown with all the compassion it deserves. Customers rave that this product actually lasts for 24 hours and is humidity-friendly. For a lack of better words, hurry up and get you some, sis!
Arcani
Featured image by Getty Images

Keep reading...
Show less
Zendaya Maree Stoermer Coleman
First of her name
Slayer of Red Carpets
Empress of Emmys
Queen of Euphoria
This woman is an icon living. From the moment we met her in 2010 as a groundbreaking Disney star, we knew it was just the beginning. Her beauty has always been rooted in authenticity and joy which is one of the many reasons we stan. Whether it's shutting down fashion weeks around the globe, dominating the big screen, dancing to the beat of her own drum, calling out anti-blackness, or paying homage to bold, Black women, Zendaya consistently shows up.
Back in 2016, the Malcolm & Marie star told New You, "It's important to find out who you are and love who you are. No matter what you're dealing with, it's so much harder and more draining and so much more exhausting to be constantly pretending to be something that you're not." As if we needed more reason to root for Zendaya, her evolution empowers us every day.
"The evolution of loving yourself and becoming comfortable within yourself takes time and it's a process. It does not happen overnight. You have to work at it. And nobody has it. Even the people that you think have it, don't necessarily have it." - Zendaya, Popsugar in September 2018
Fun fact: the multi-hyphenate baddie's name derives from the Shona name Tendai, meaning "to give thanks." And we want to take this time to give thanks for the opportunity to experience Zendaya's beauty and light. Take a look at 20+ times the Oakland native's beauty reigned like no other.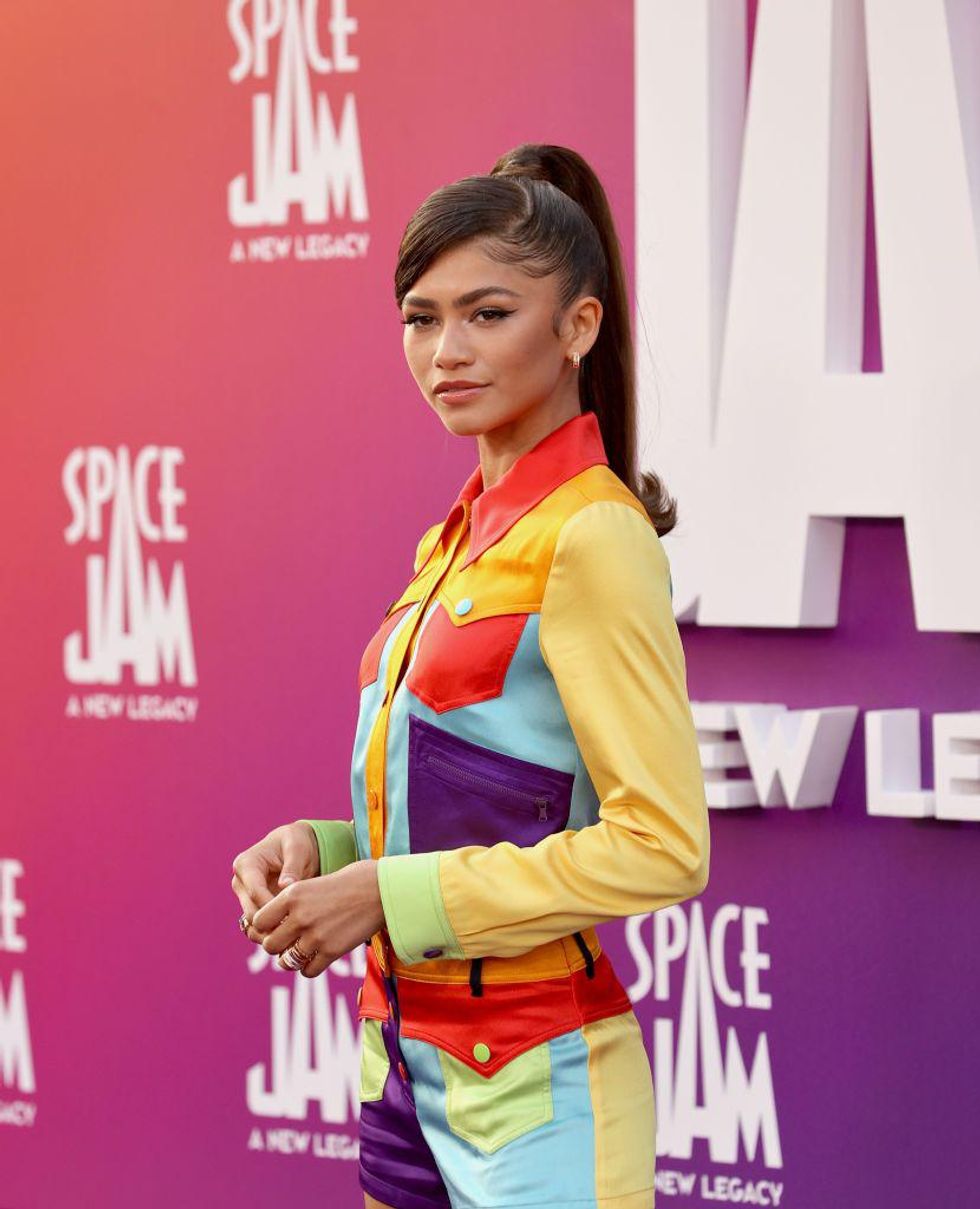 Kevin Winter/Getty Images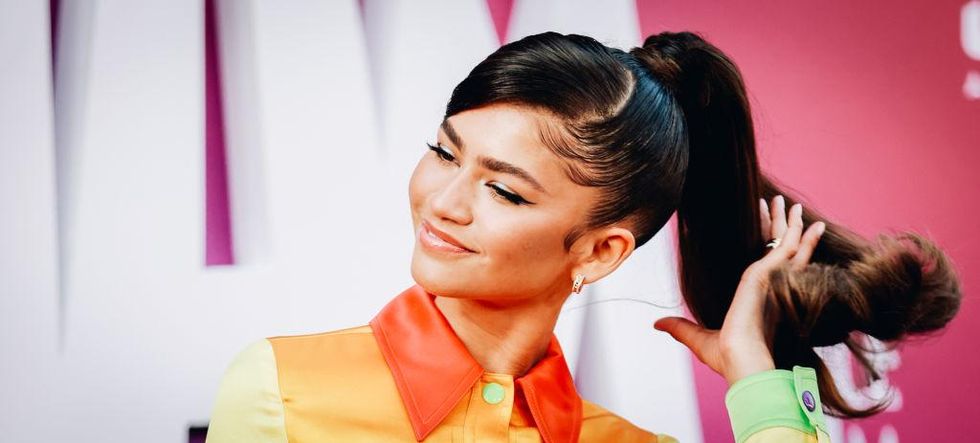 Matt Winkelmeyer/WireImage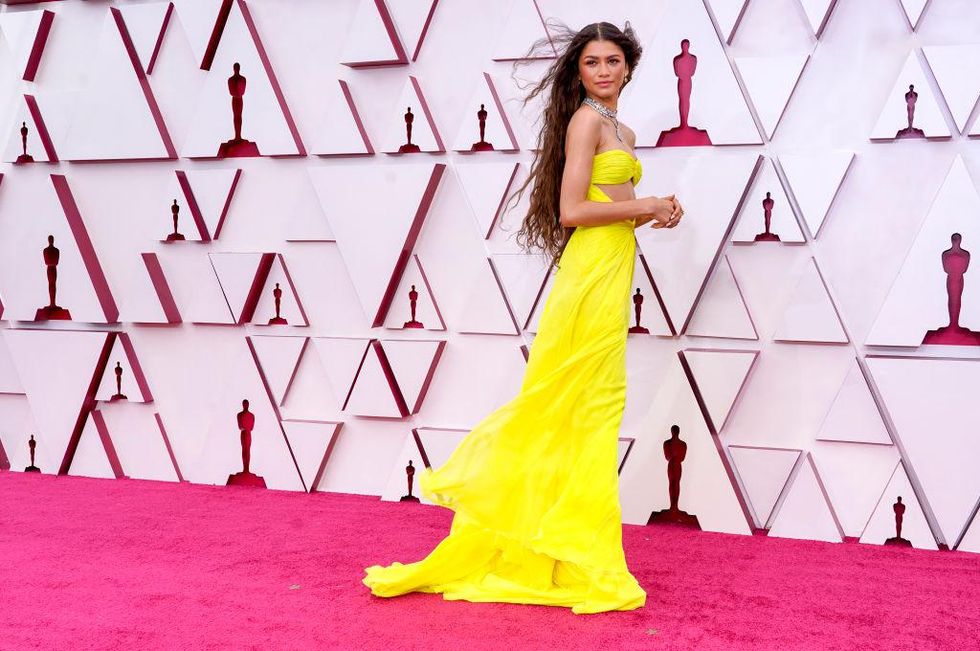 Chris Pizzello-Pool/Getty Images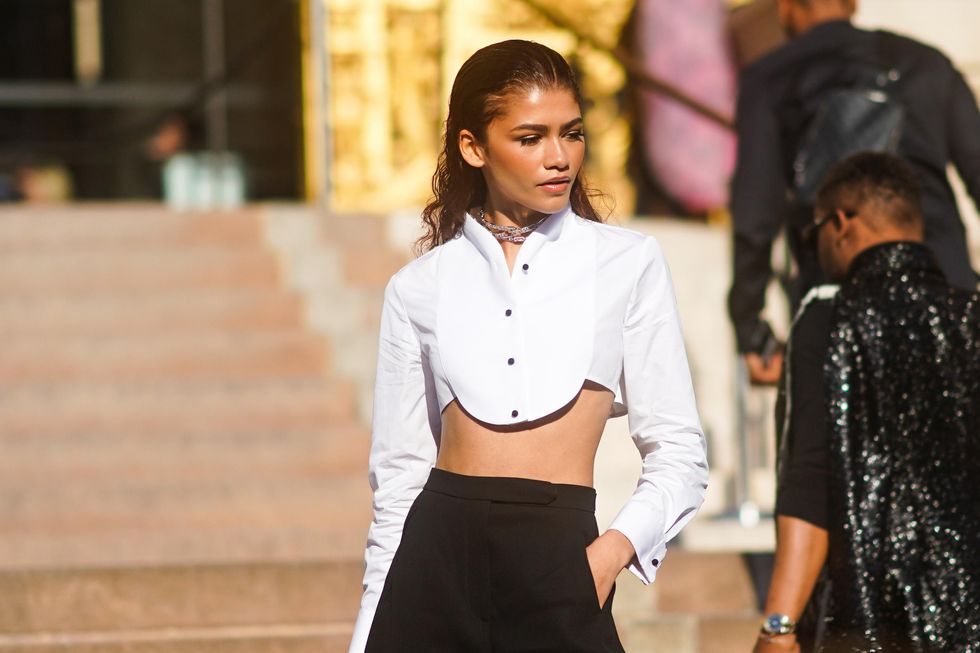 Edward Berthelot/Getty Images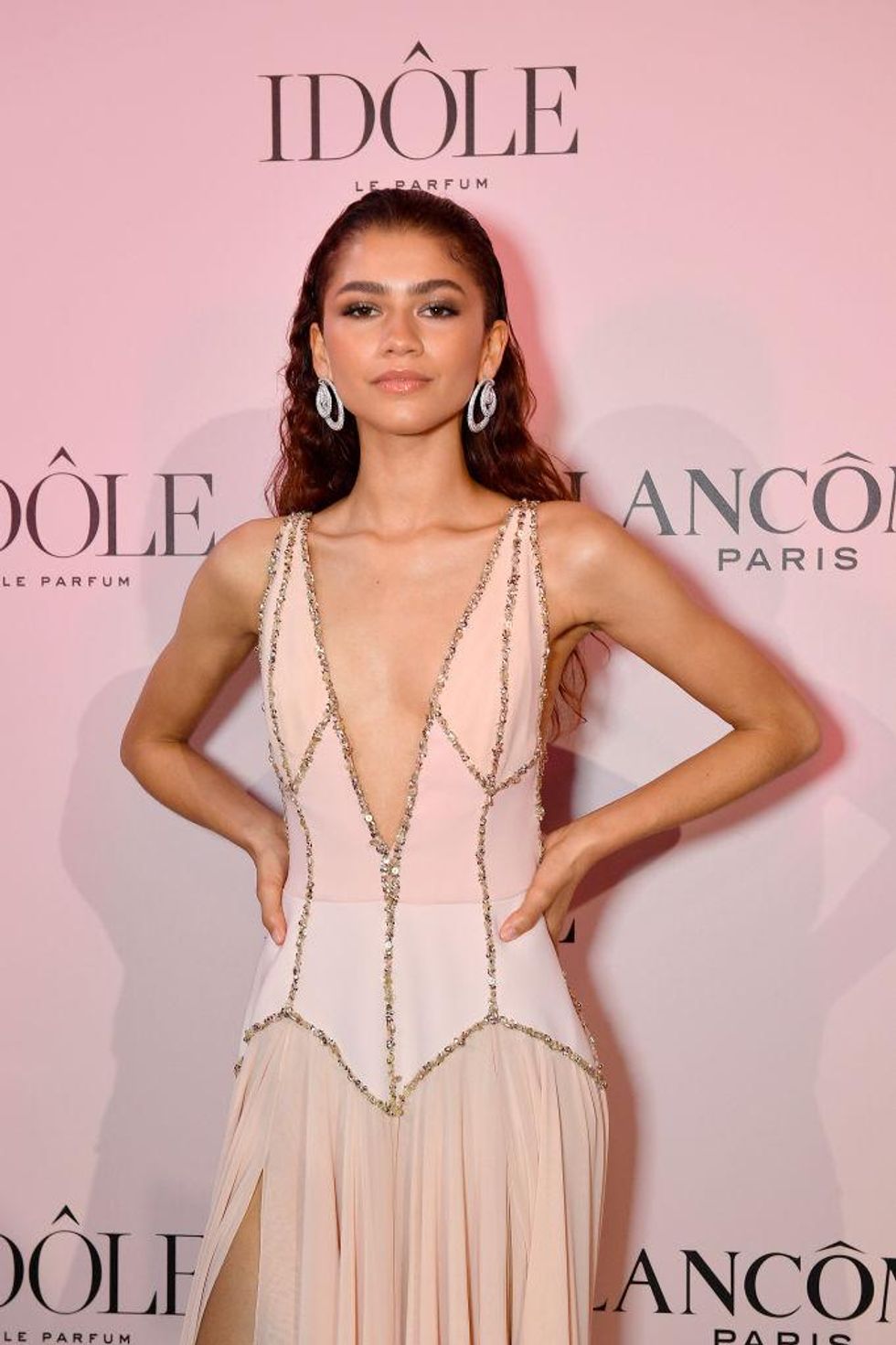 Kristy Sparow/Getty Images for Lancome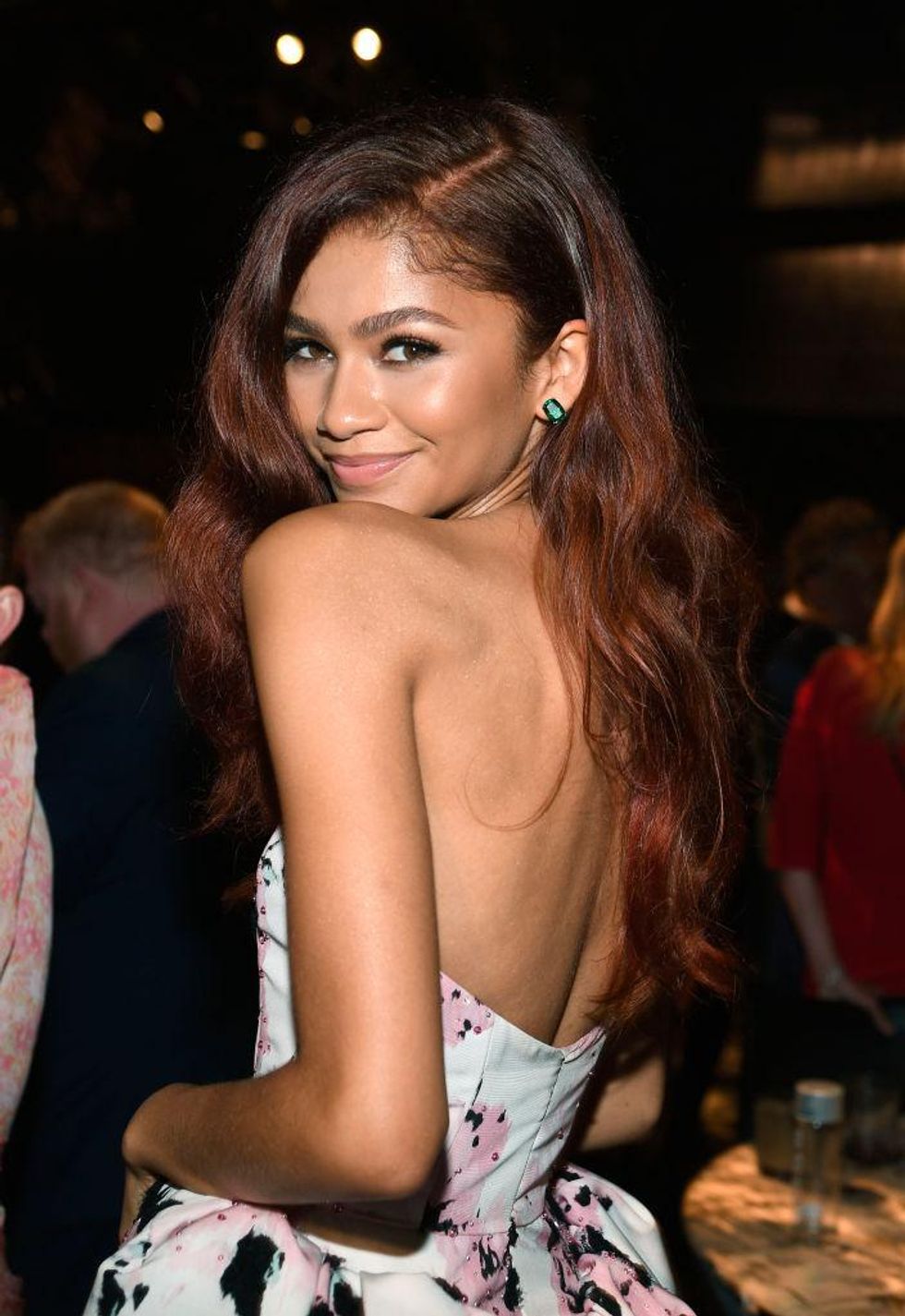 Kevork Djansezian/Getty Images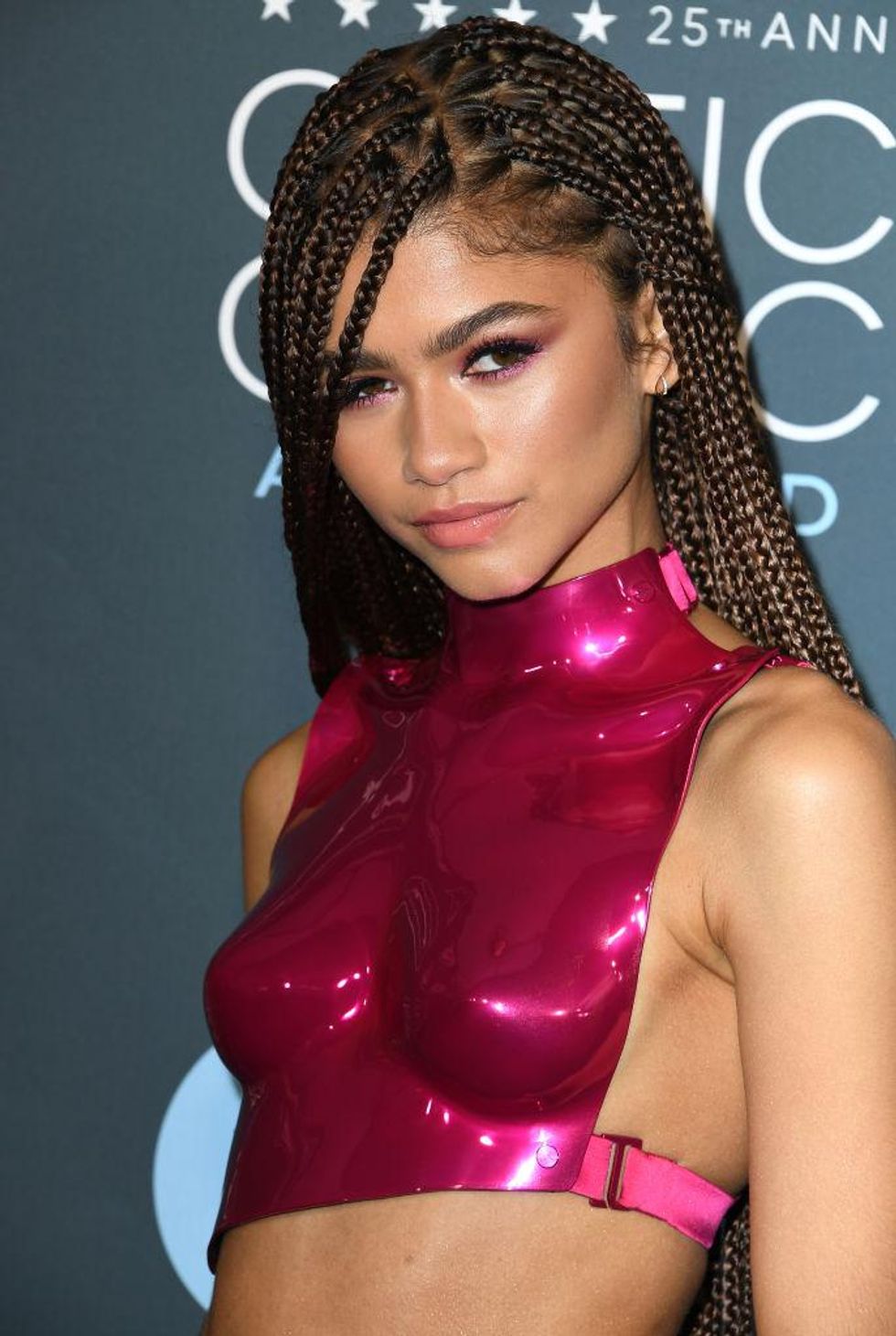 Steve Granitz/WireImage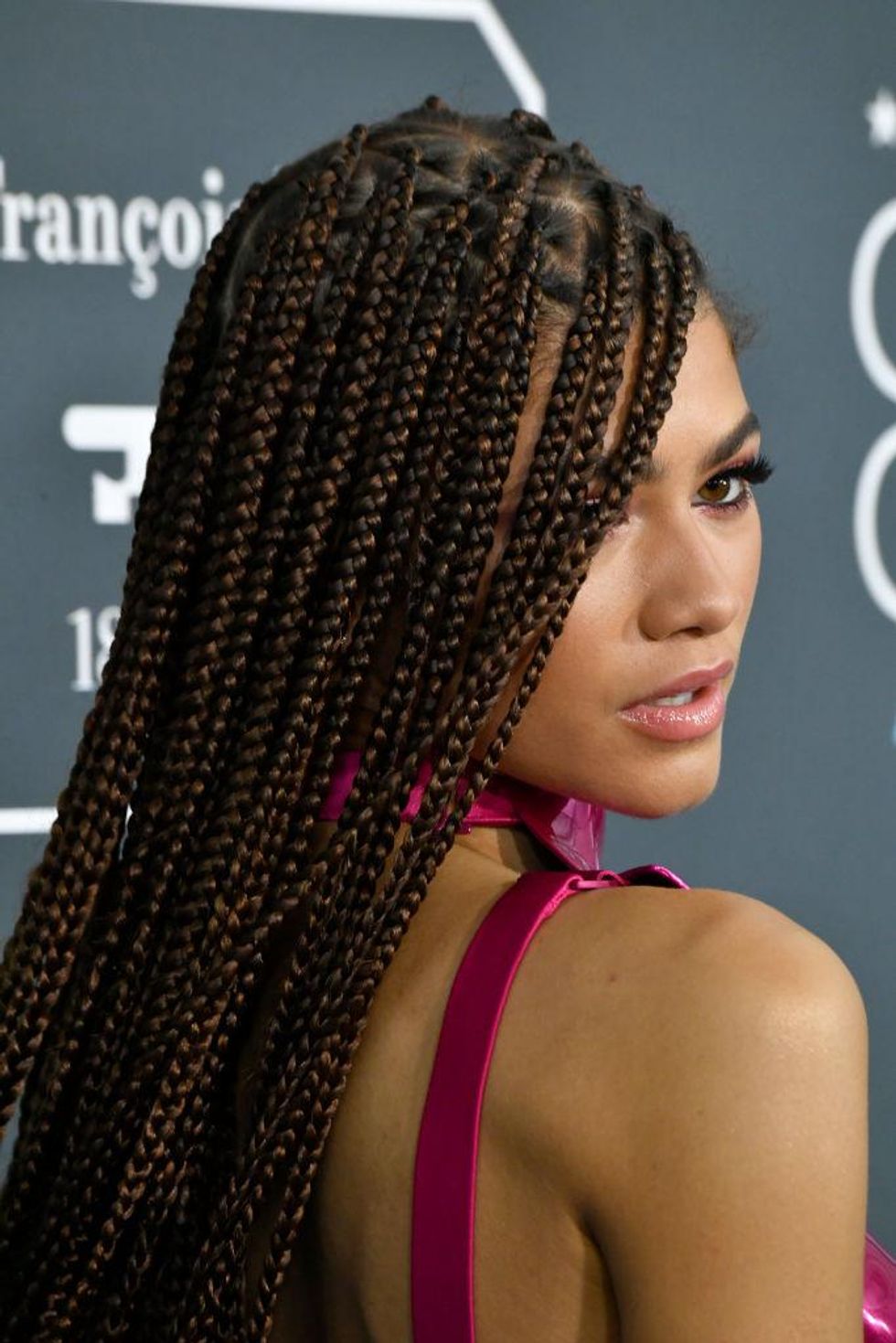 Frazer Harrison/Getty Images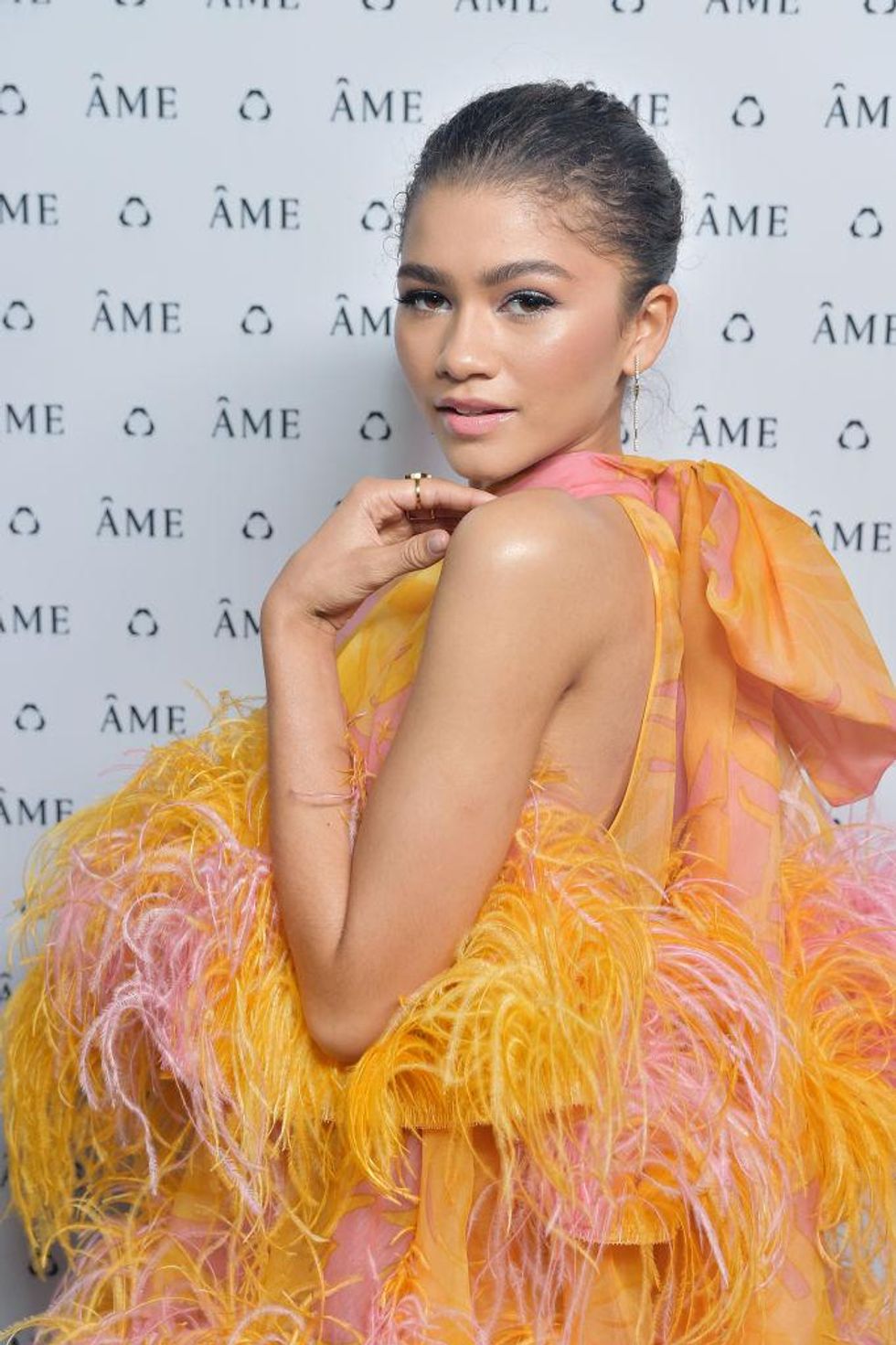 Stefanie Keenan/Getty Images for Áme Jewelry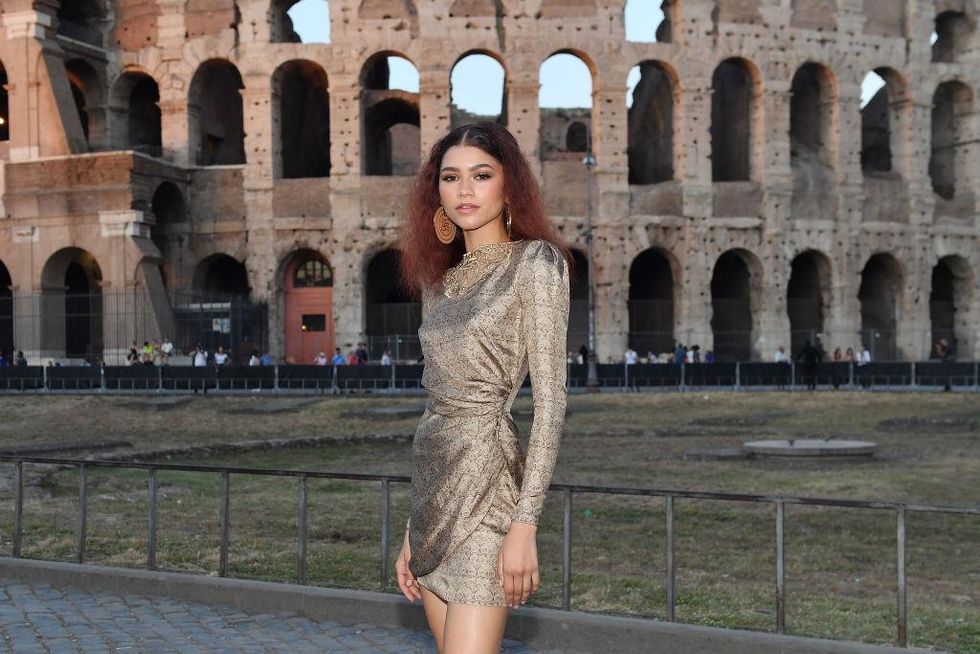 Jacopo Raule/Getty Images for Fendi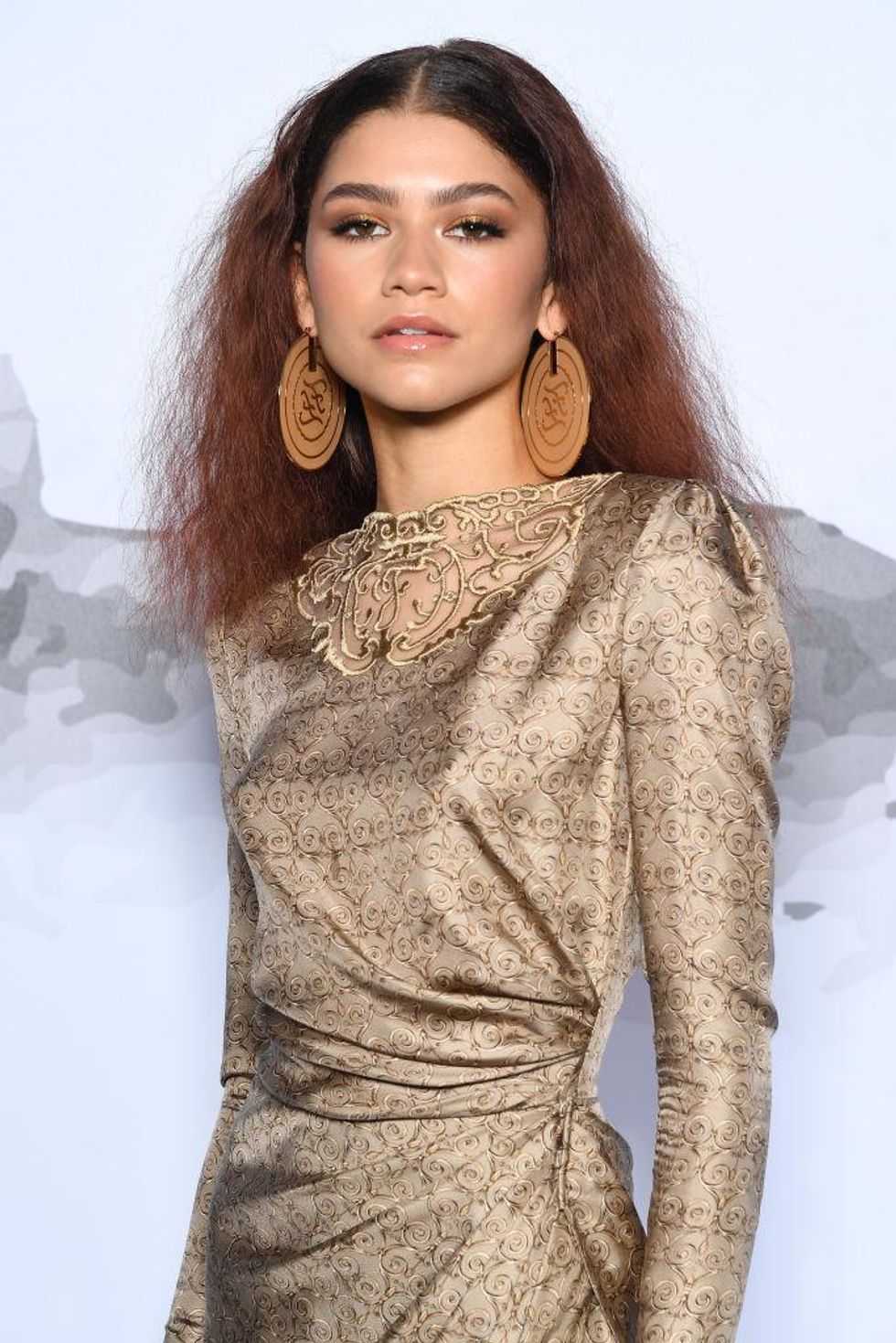 Daniele Venturelli/Daniele Venturelli/ Getty Images for Fendi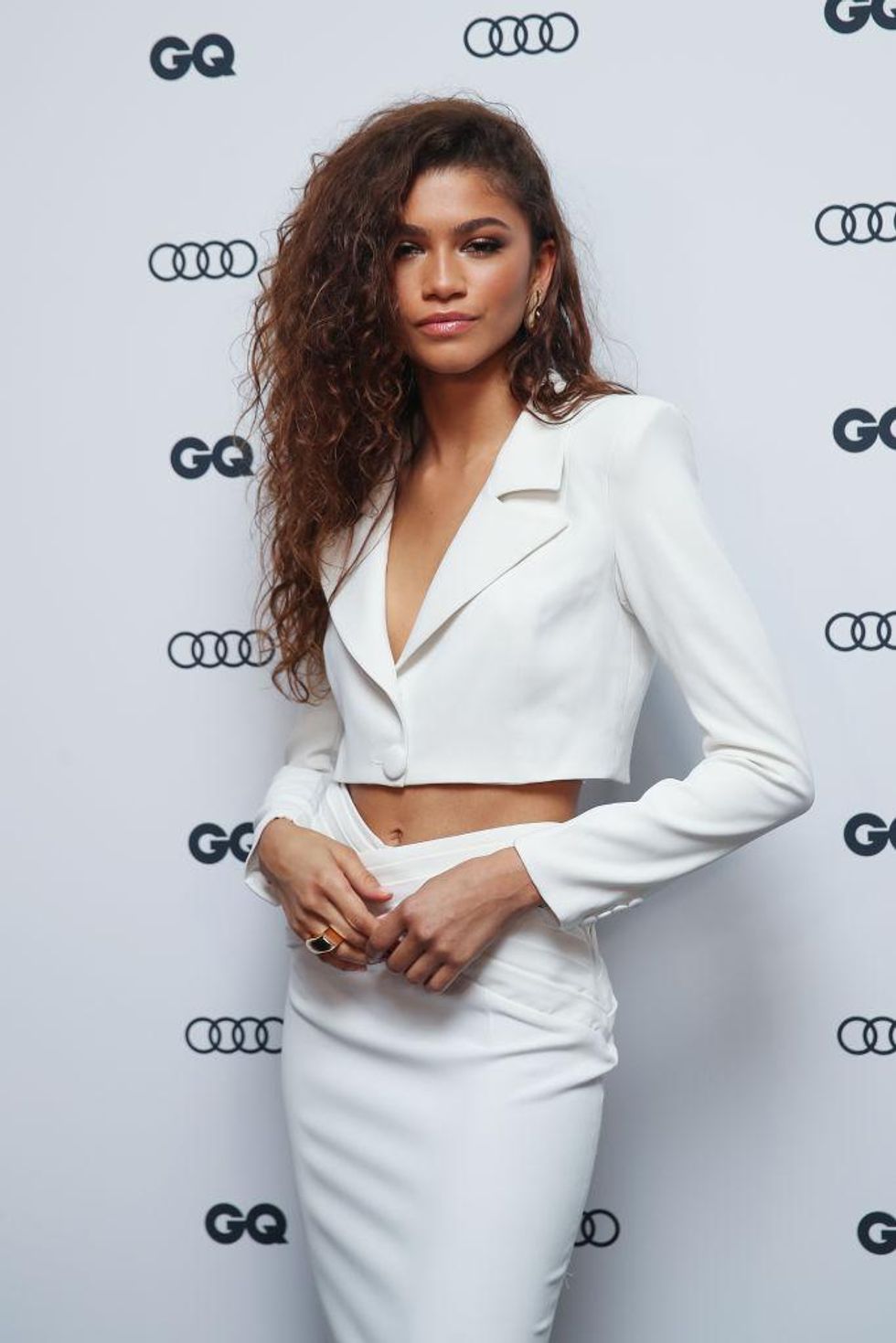 Brendon Thorne/Getty Images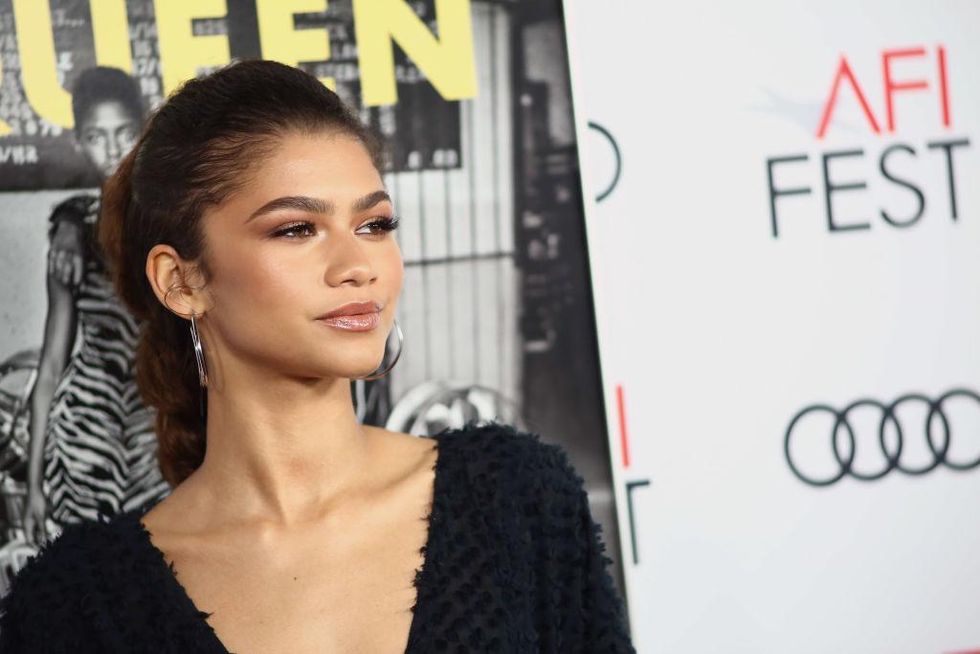 Tommaso Boddi/WireImage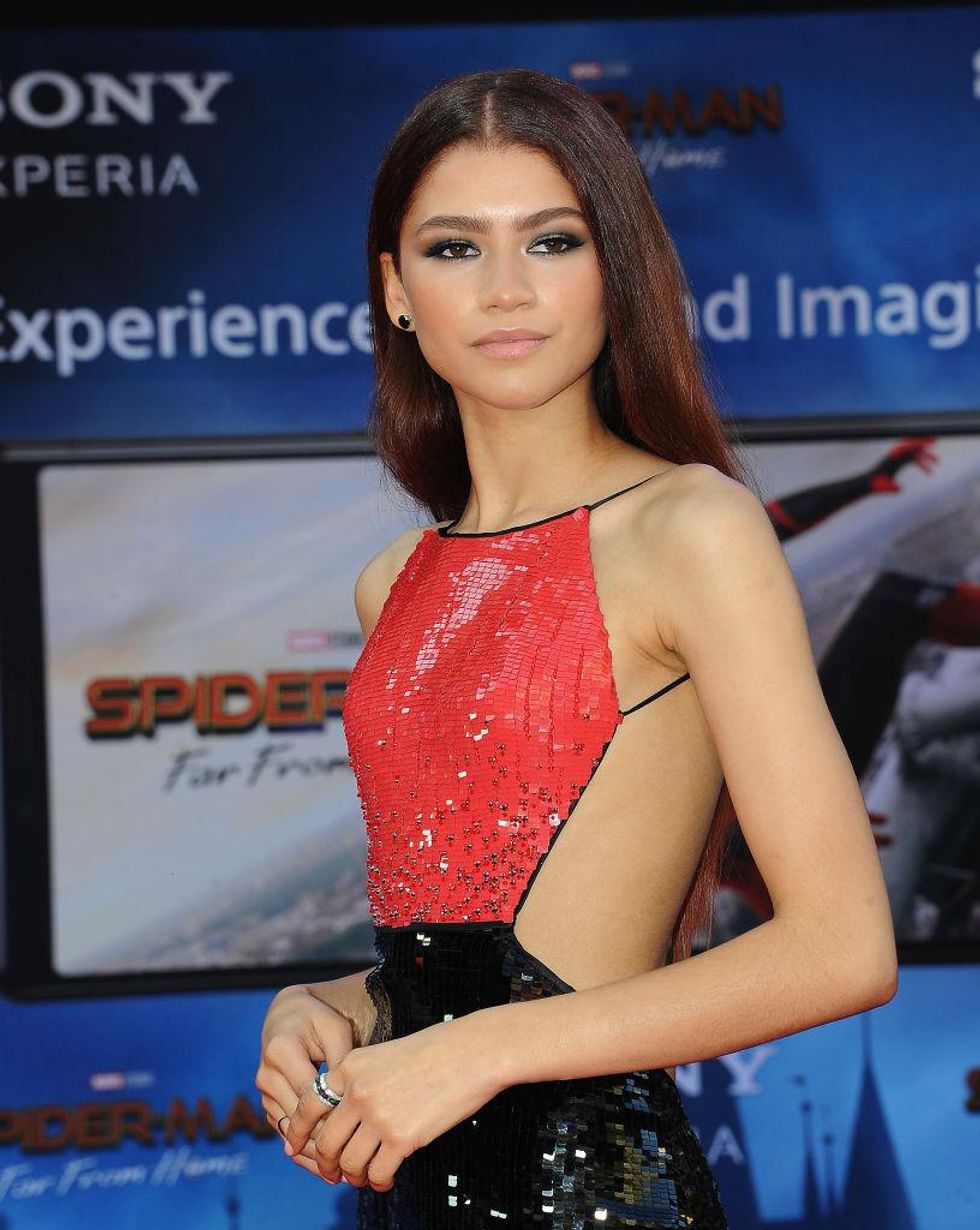 Albert L. Ortega/Getty Images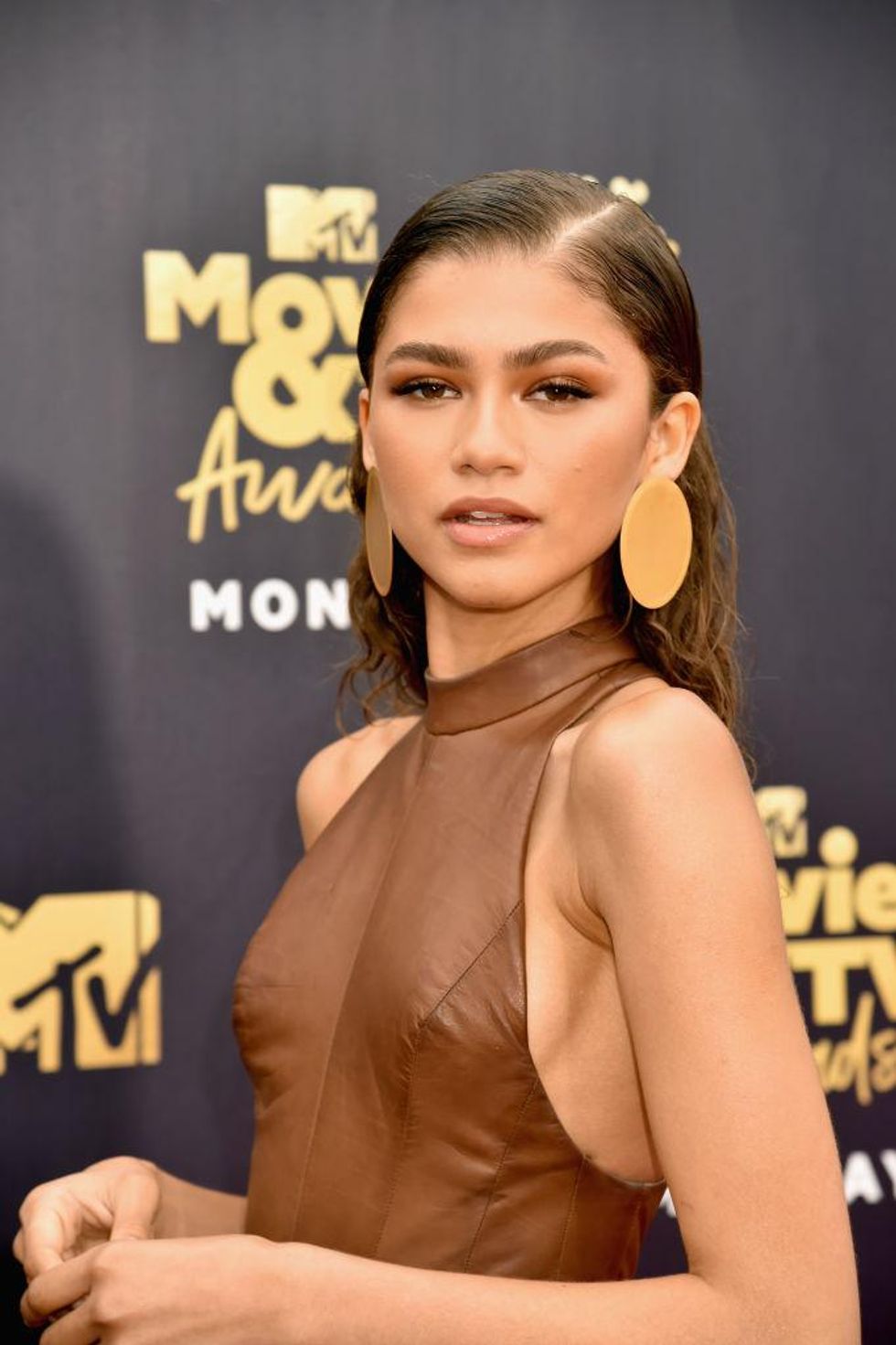 Jeff Kravitz/FilmMagic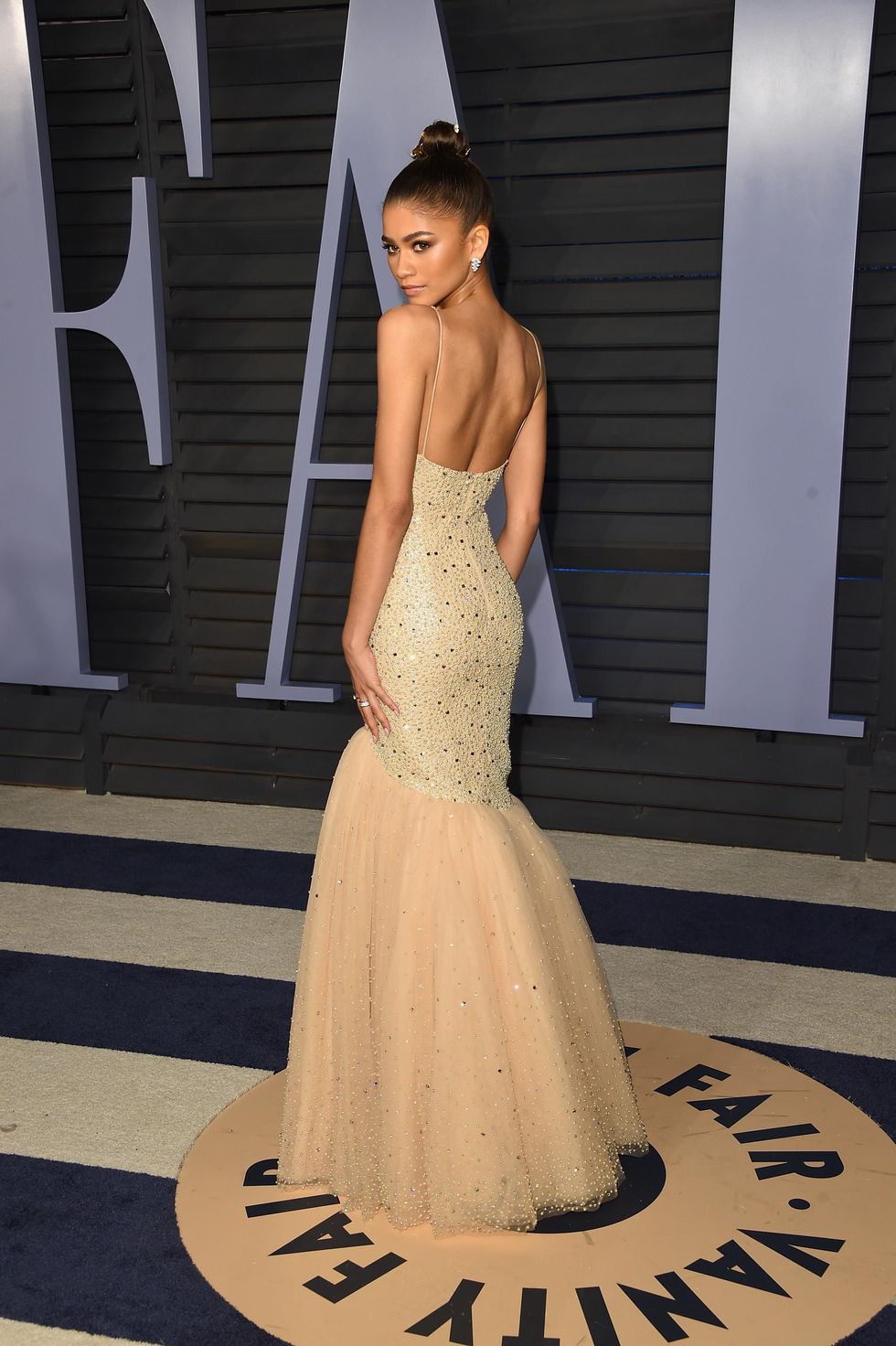 J. Merritt/Getty Images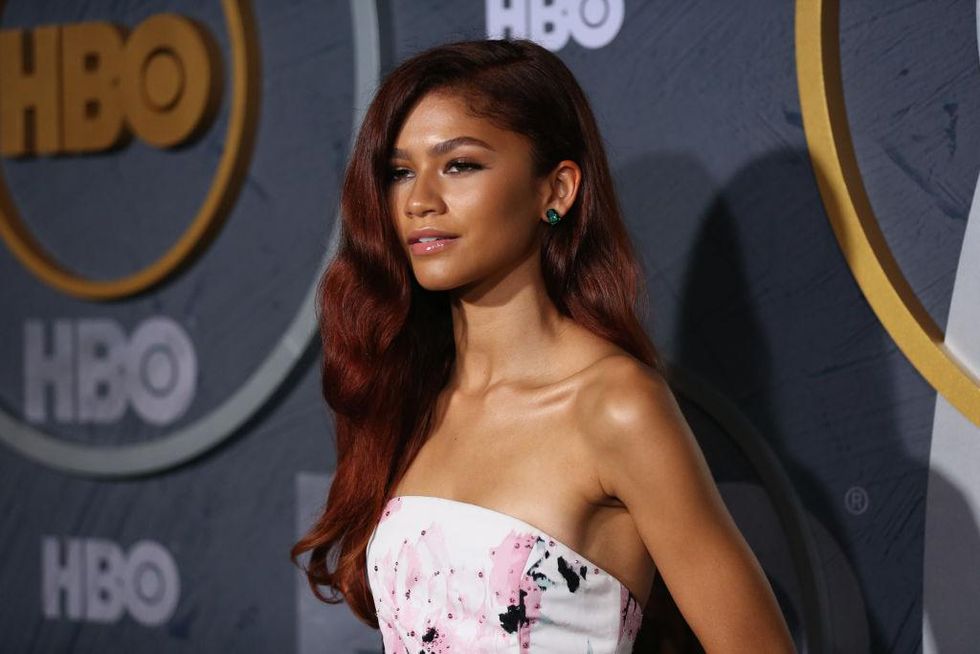 Phillip Faraone/WireImage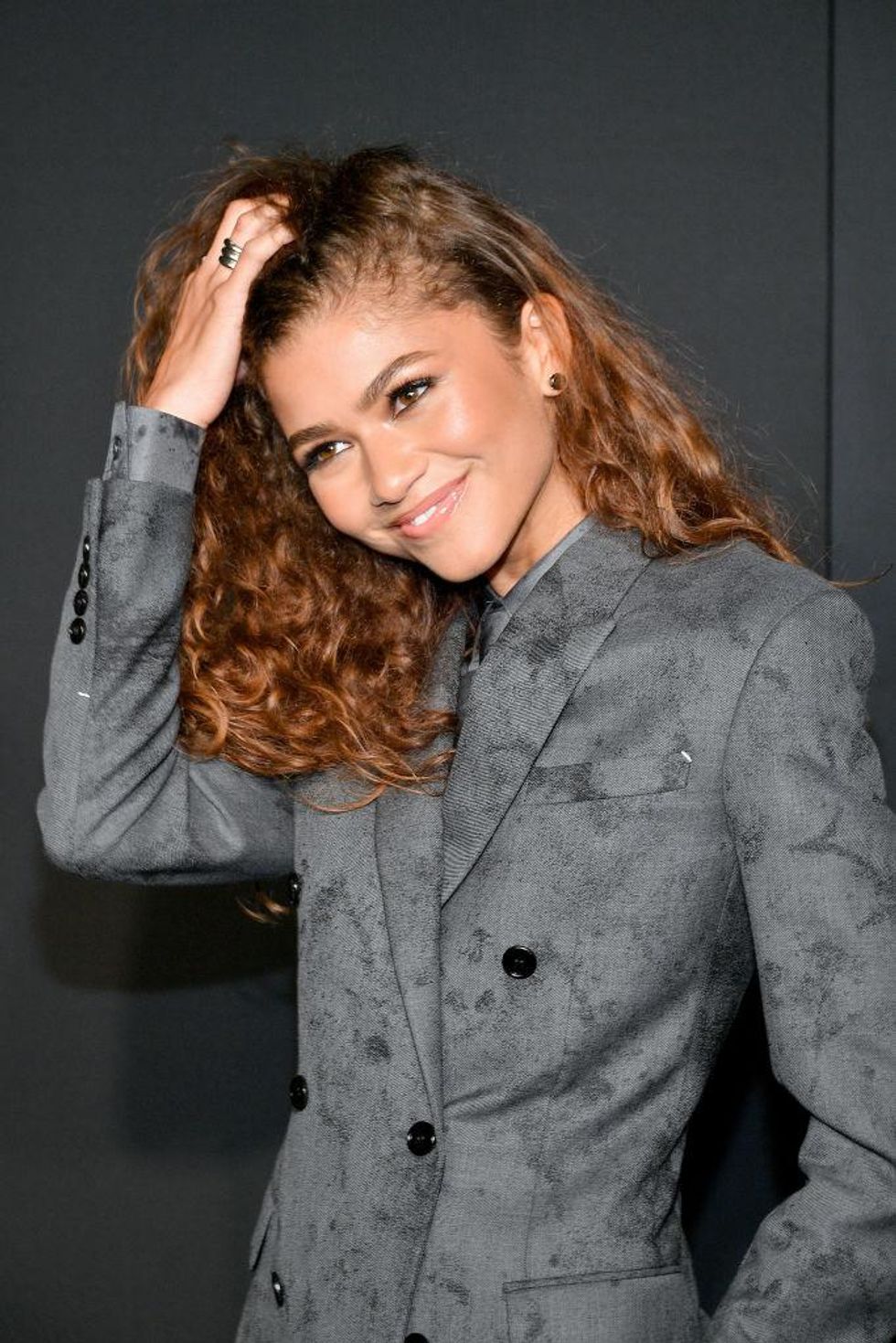 Dia Dipasupil/Getty Images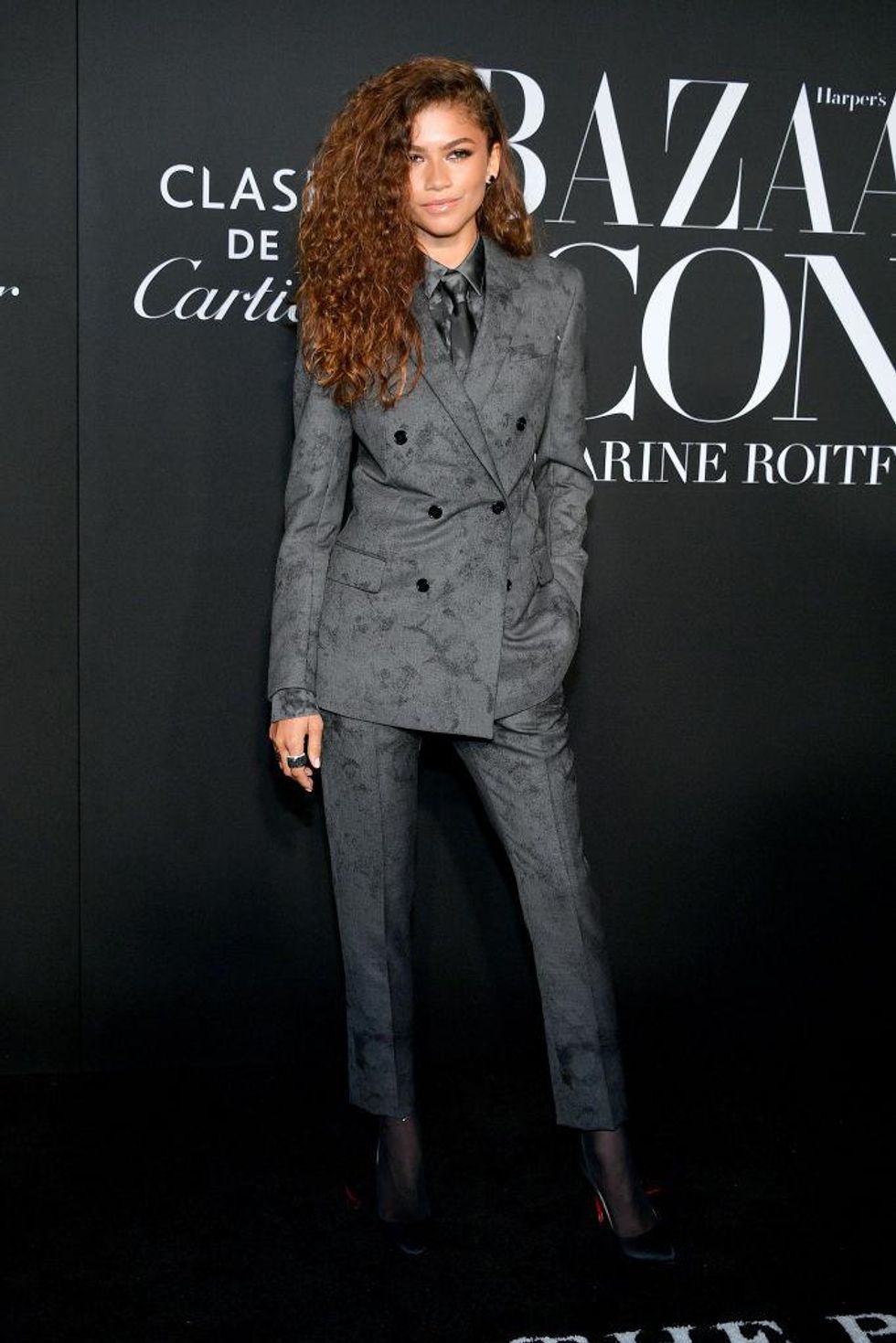 Dia Dipasupil/Getty Images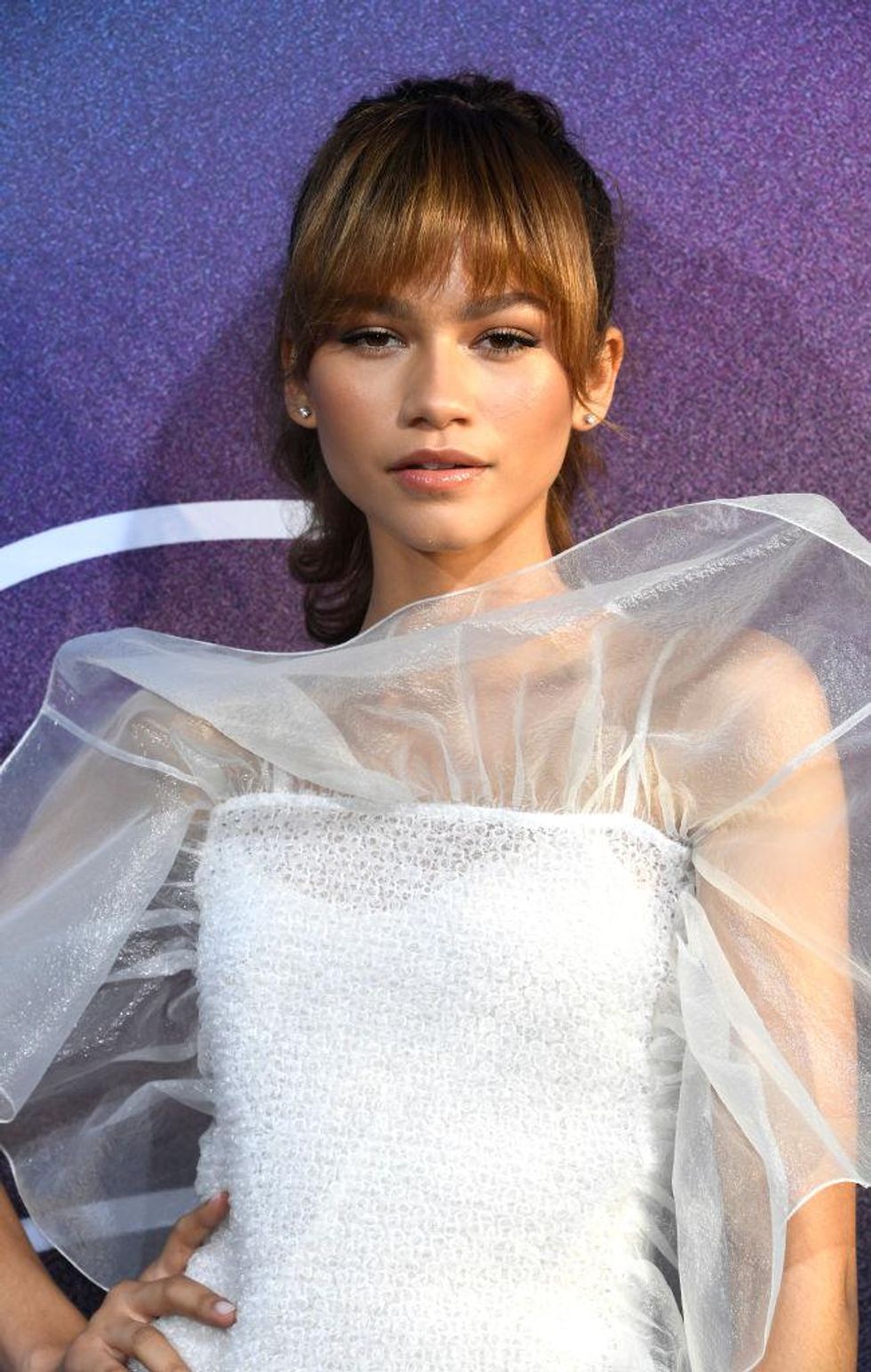 Frazer Harrison/Getty Images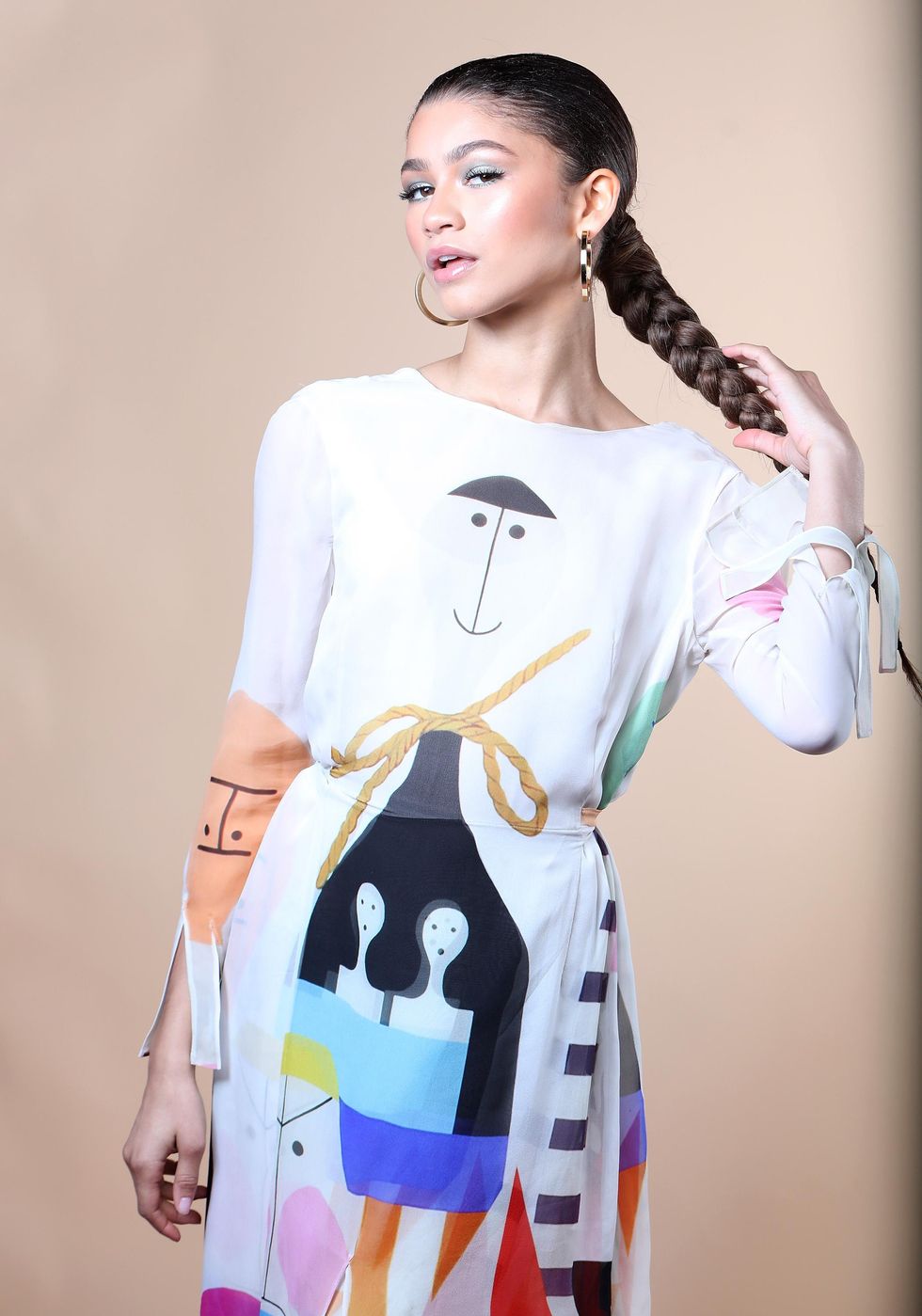 Amy Sussman/Getty Images for Beautycon
We can't wait to see what's next for Zendaya!
Featured image by Jacopo Raule/Getty Images for Fendi

Keep reading...
Show less
*cues "She Got a Donk" by Soulja Boy* Small booties, big booties, or average booties — all booties matter. They matter so much that we need to incorporate them into our beauty routine. It's a hot-healed-girl summer full of events where we might literally be showing our ass. At last, it's time to put our best ass forward.
Over the past year, we have seen booty beauty become a thing, and rightfully so. Even taking the time to tell your derrière how much you appreciate the way it holds you down is important. With all of our imperfections, we ultimately desire smoother skin from head to toe. There are ways to combat these blemishes. Without further ado, check out these products we have rounded up to bask in this Summer of Buns.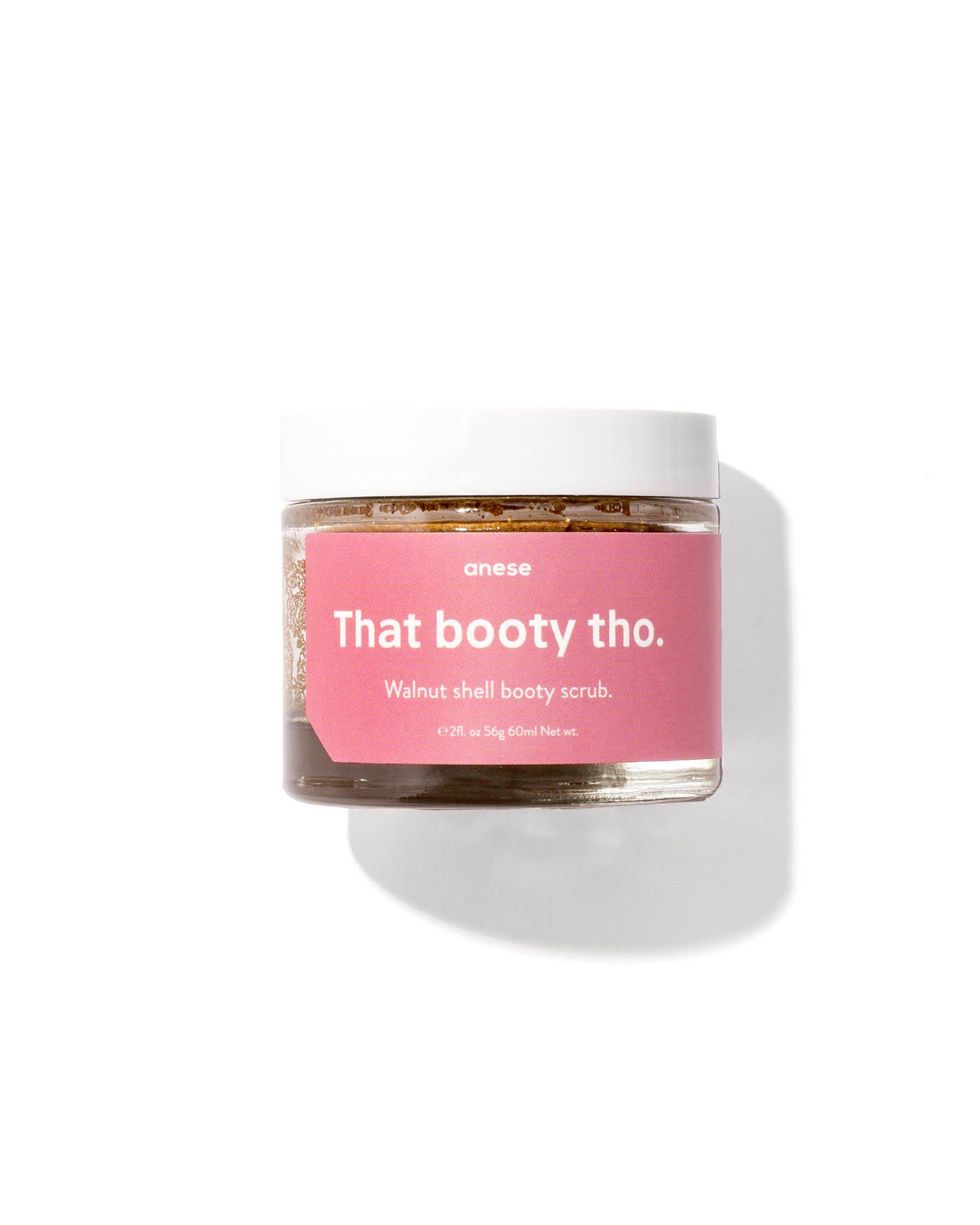 This product is known to help the people with stretch marks and wrinkles while also providing a rich amount of antioxidants and essential fatty acids. The three hydrating oils are equivalent to a nourishing butt grab. "By using That Booty Tho 2-3 times per week to polish your butt, you can say bye to acne, slay stretch marks, and tell cellulite to take a hike." Your bottom is guaranteed to be smoother after each and every use.
Anese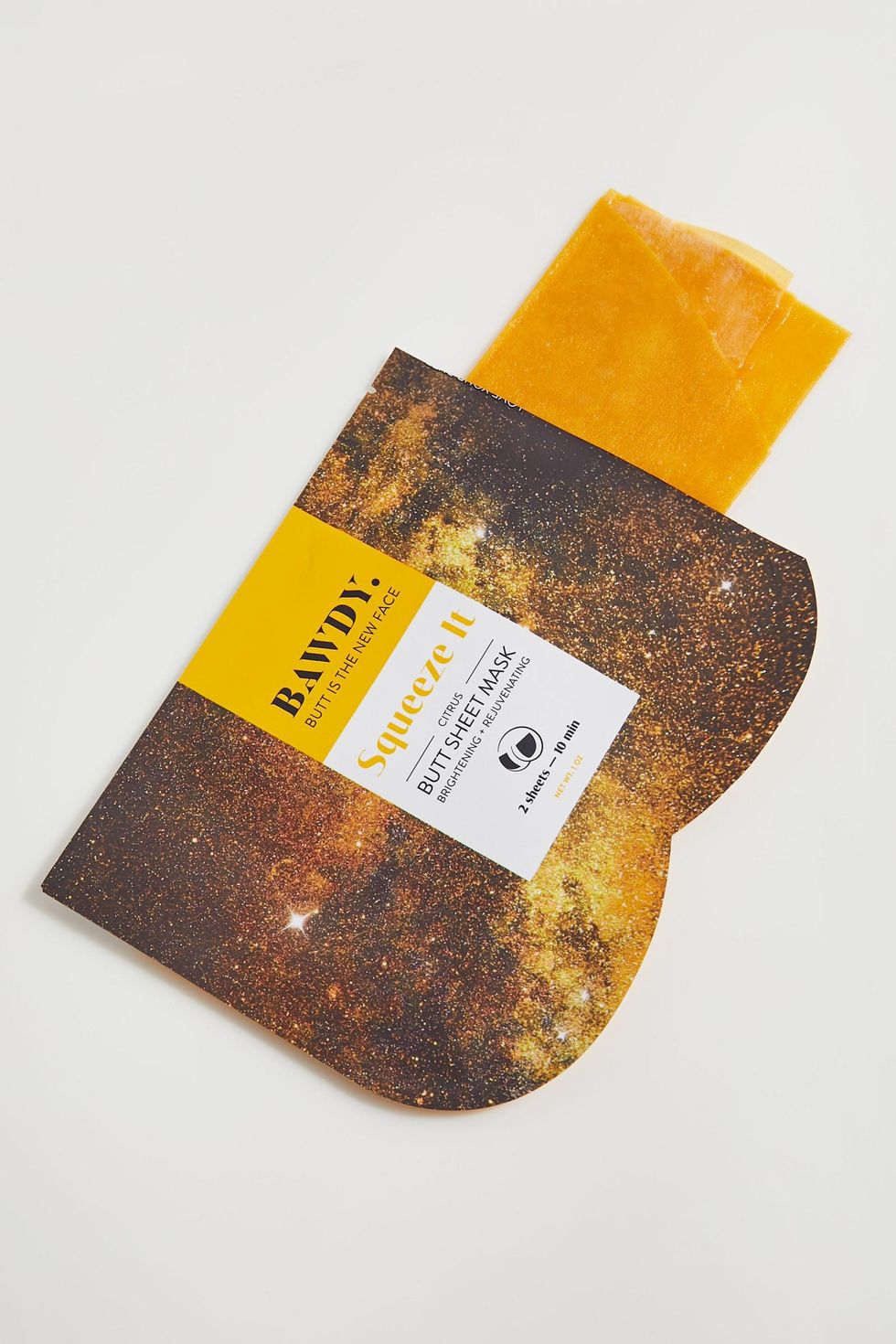 I received this mask in a Fashion Week gift bag once and boy was I grateful. Bawdy Beauty is the home of the original butt mask and its mission is to provide tools to help everyone experience unapologetic body freedom through touch and play. Consider this sheet mask the new facelift for your butt. The ingredients are 100 percent natural and infused with plants. The whole experience of applying a sheet mask to your ass is one that everyone should encounter.
Bawdy Beauty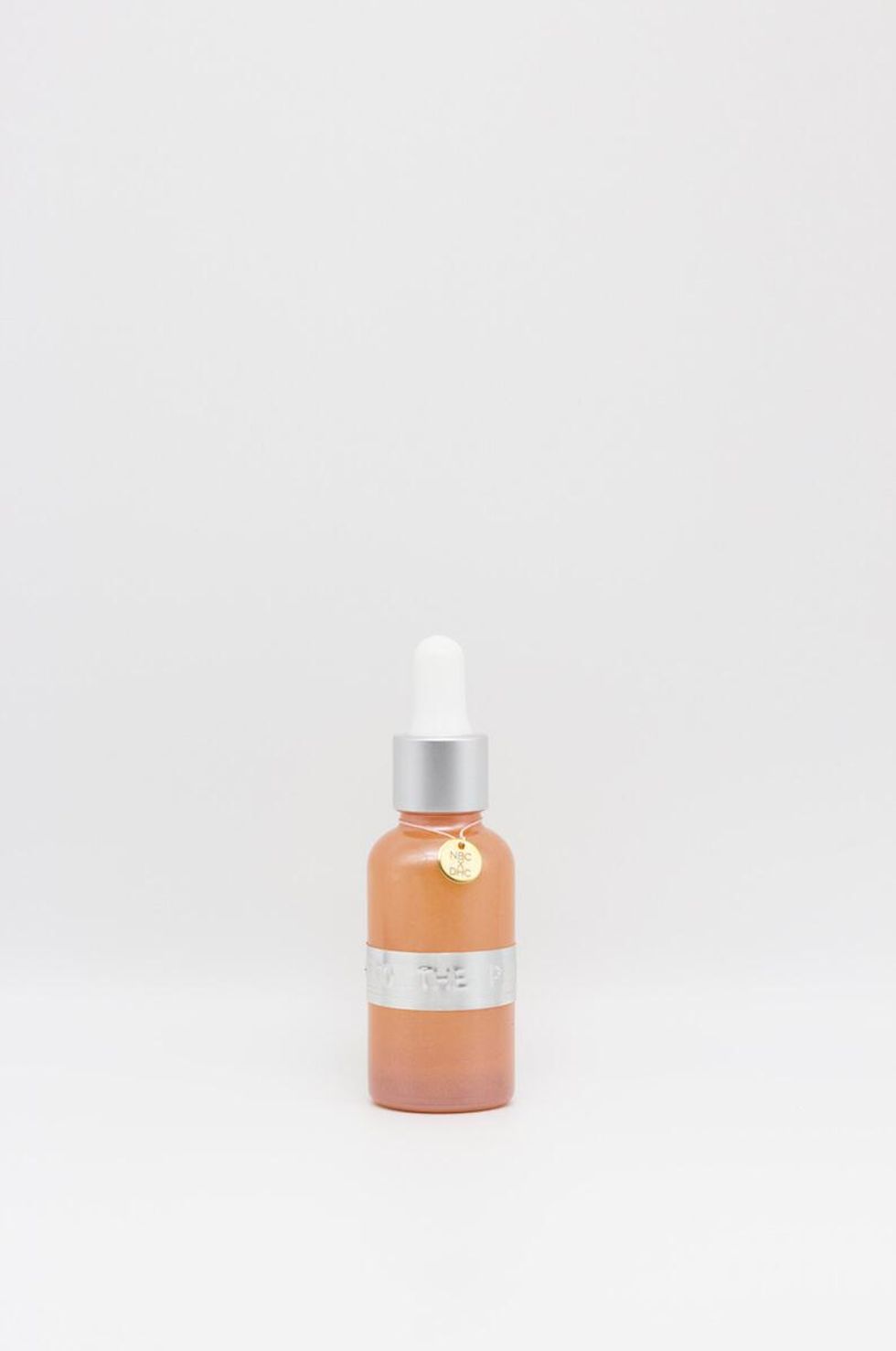 I got my peaches out in Georgia drenched in this oil or whatever Justin Bieber said. Made up of peach and apricot kernel oils, this oil is packed with collagen-boosting powers that firm and tone your peach like no other. The selling point? It is blessed with our favorite crystal, rose quartz, meaning you're giving your bottom all kinds of unconditional love.
Dollar Hippy Club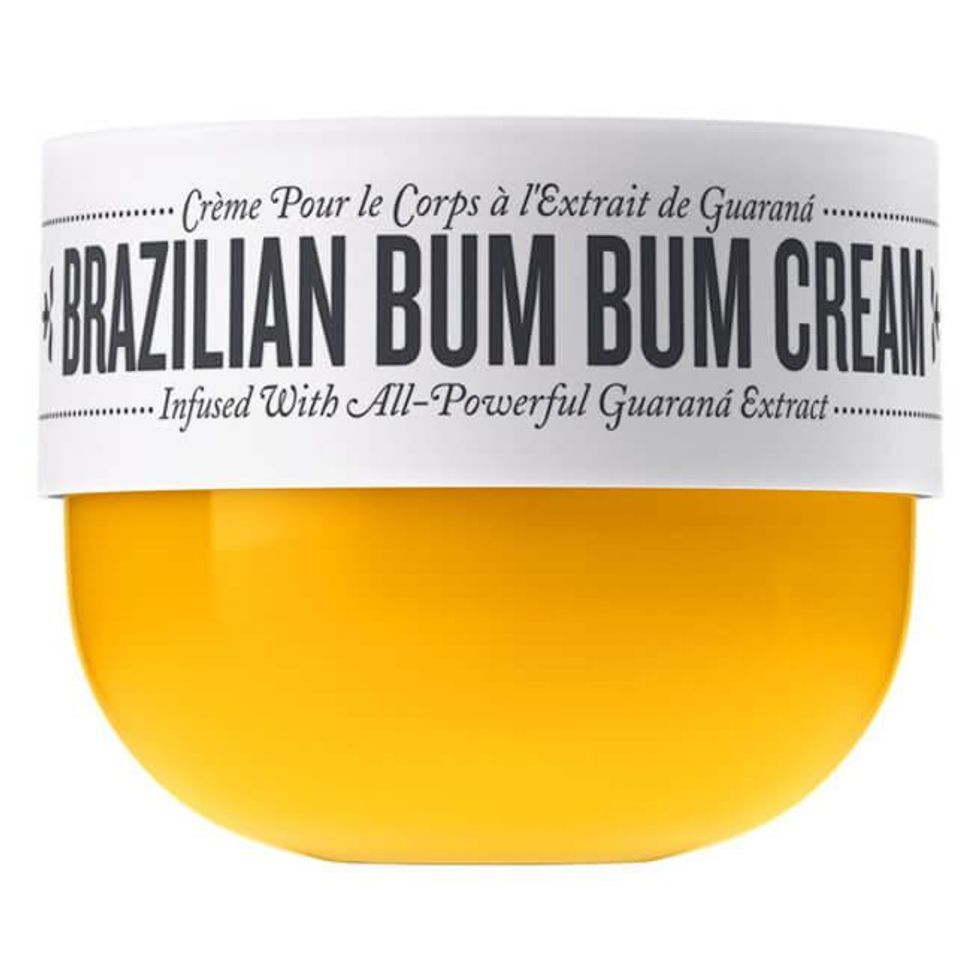 Sol de Janeiro's Brazilian Bum Bum Cream has received awards for being the ultimate Brazilian Beauty Secret. Brazilian Babe Tip, "Pronounced 'boom boom' in Brazil, the bum bum is a nation-wide obsession. It's ALL about body joy and taking care of ourselves head-to-toe, which is why Brazil has the smallest bikinis and best-fitting jeans. And beautiful bum bums have a secret—a cream, created with caffeine-rich Guaraná." There's no denying that this cream is transformative.
Sol de Janeiro
Clay Butt Mask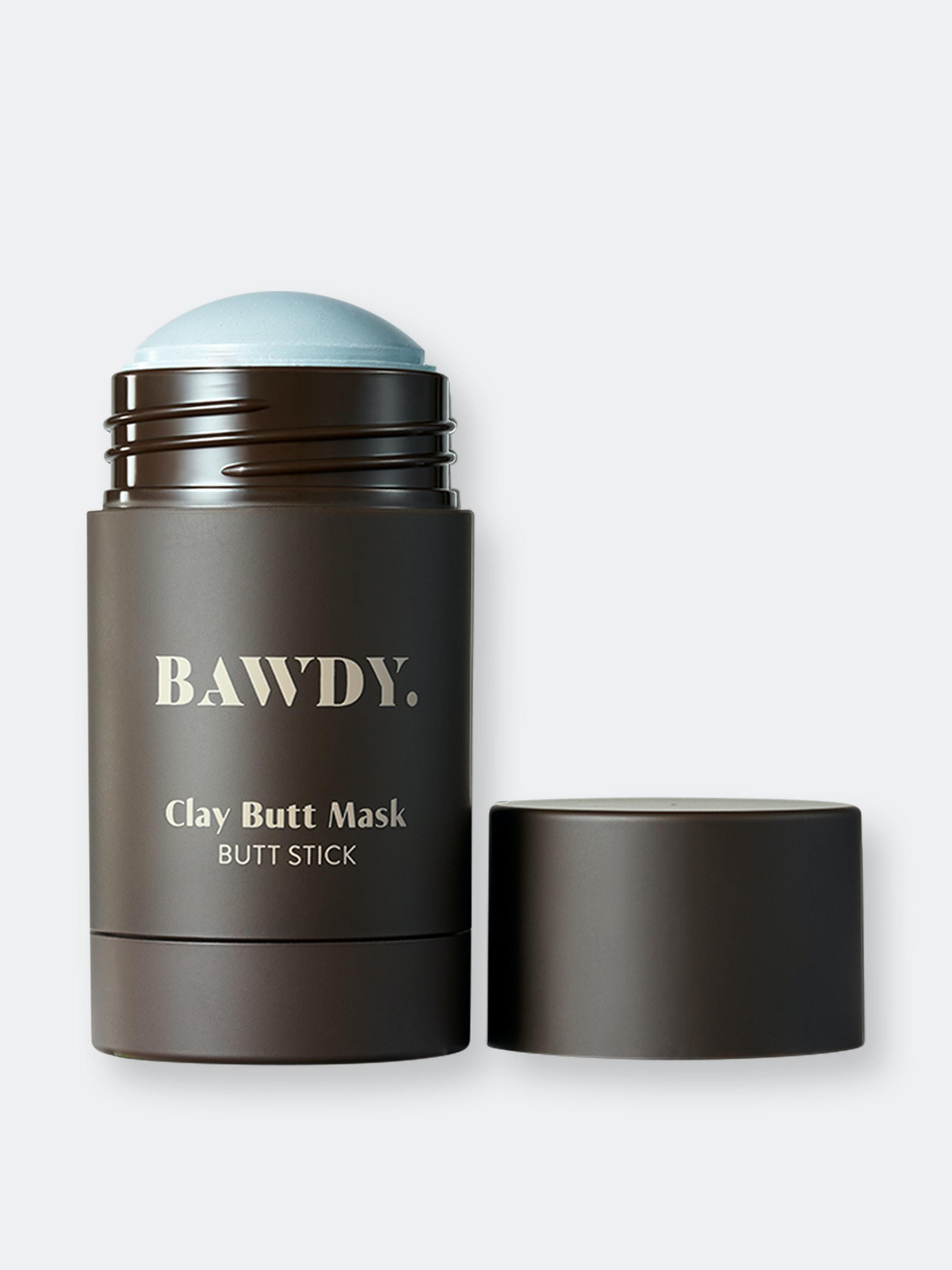 This is the only "stick" that should be near your tush. It's easy to use and gives your bum the plump, plump, plump. Heralded as a luxurious treatment, the butt mask includes Kaolin and montmorillonite which purifies and exfoliates while the Willow Bark reduces fine lines and hyaluronate hydrates. If you're struggling with acne-prone skin, it's time to add this product to your booty beauty ritual.
Bawdy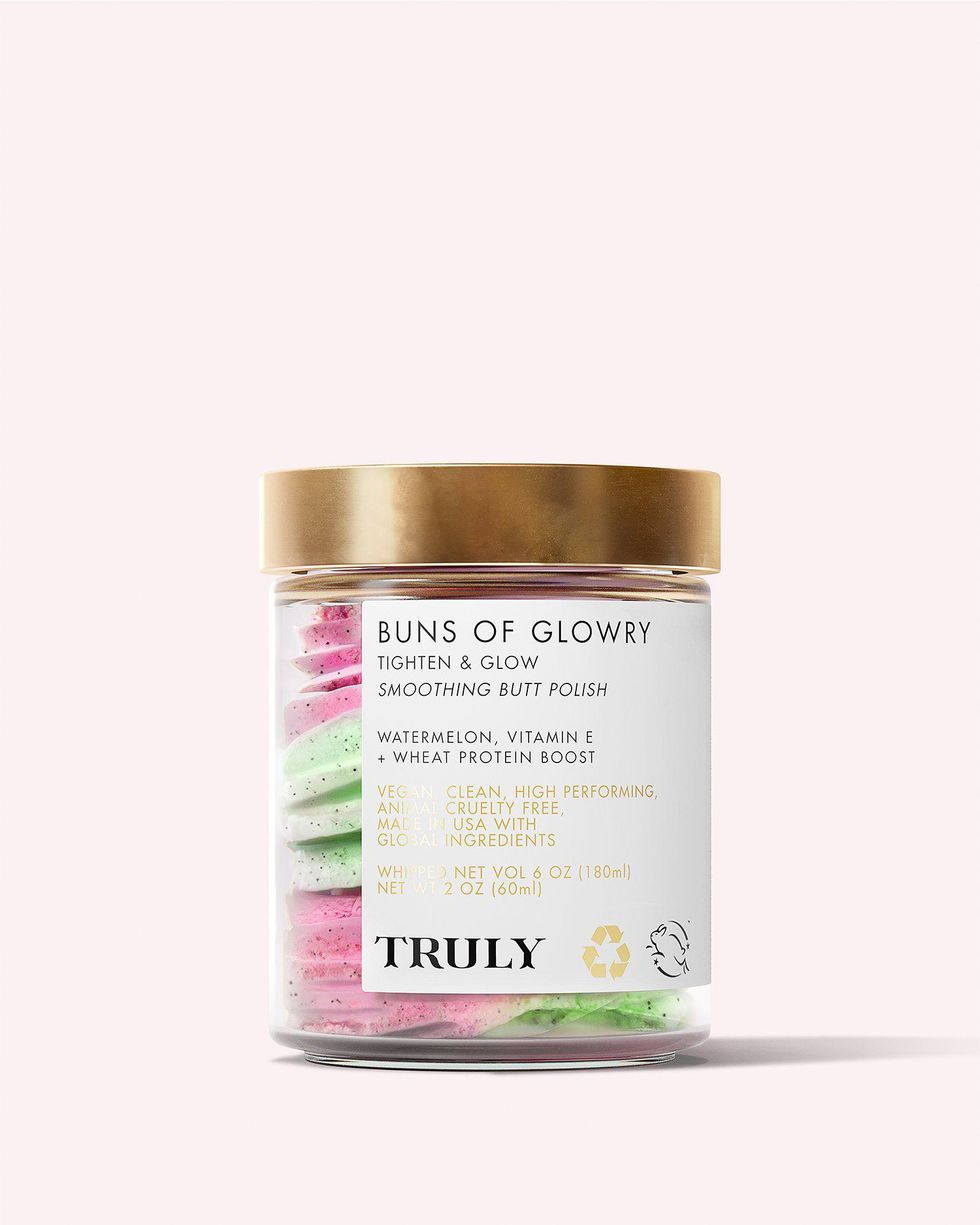 It may look like sherbert ice cream but it's really the polish dedicated to firming up your booty. Brightening, tightening, and moisturizing is what you can expect from Buns Of Glowry. Fans of the product say they have never experienced their buns being so soft. You can use it in the shower or the bath by mixing it with water to create a grandeur lather. Before you know it, the wheat protein is decreasing cellulite and the watermelon extract is serving up major hydration.
Buns Of Glowry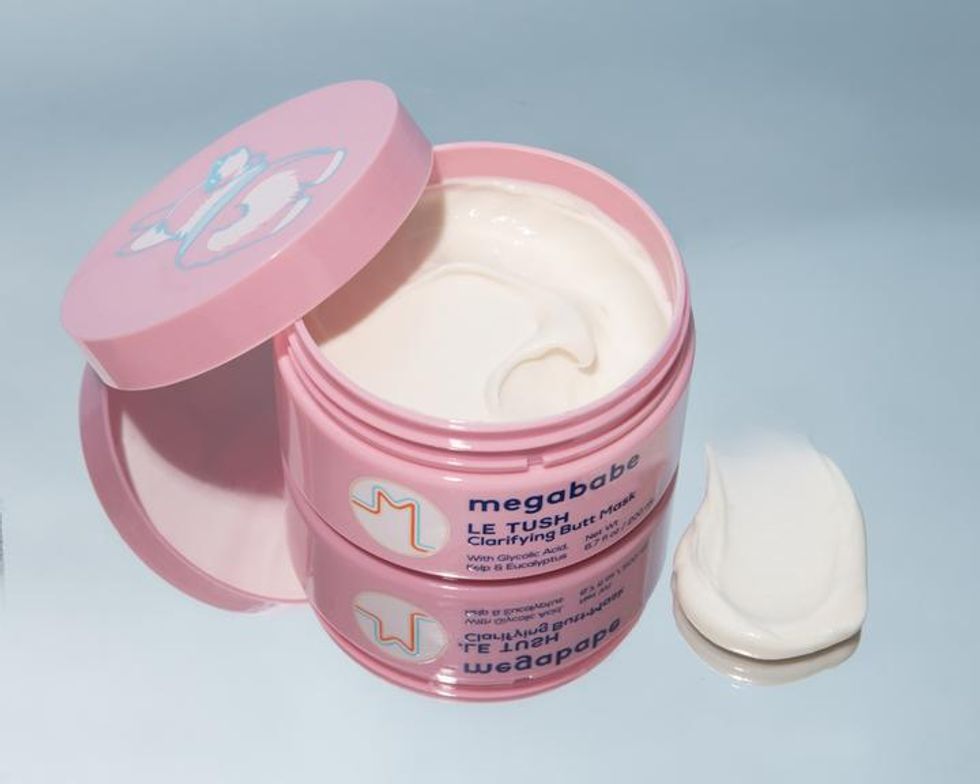 Every now and then you just gotta give your ass a facial. Le Tush does just that especially if you struggle with Keratosis Pilaris, "a common, harmless skin condition that causes dry, rough patches and tiny bumps, often on the upper arms, thighs, cheeks or buttocks." The girls consider this to be the holy grail of booty beauty because it will change your life. It could be the glycolic, malic, and azelaic acids combined with the willow bark and squalane that truly leave your tush in radiant shape.
Megababe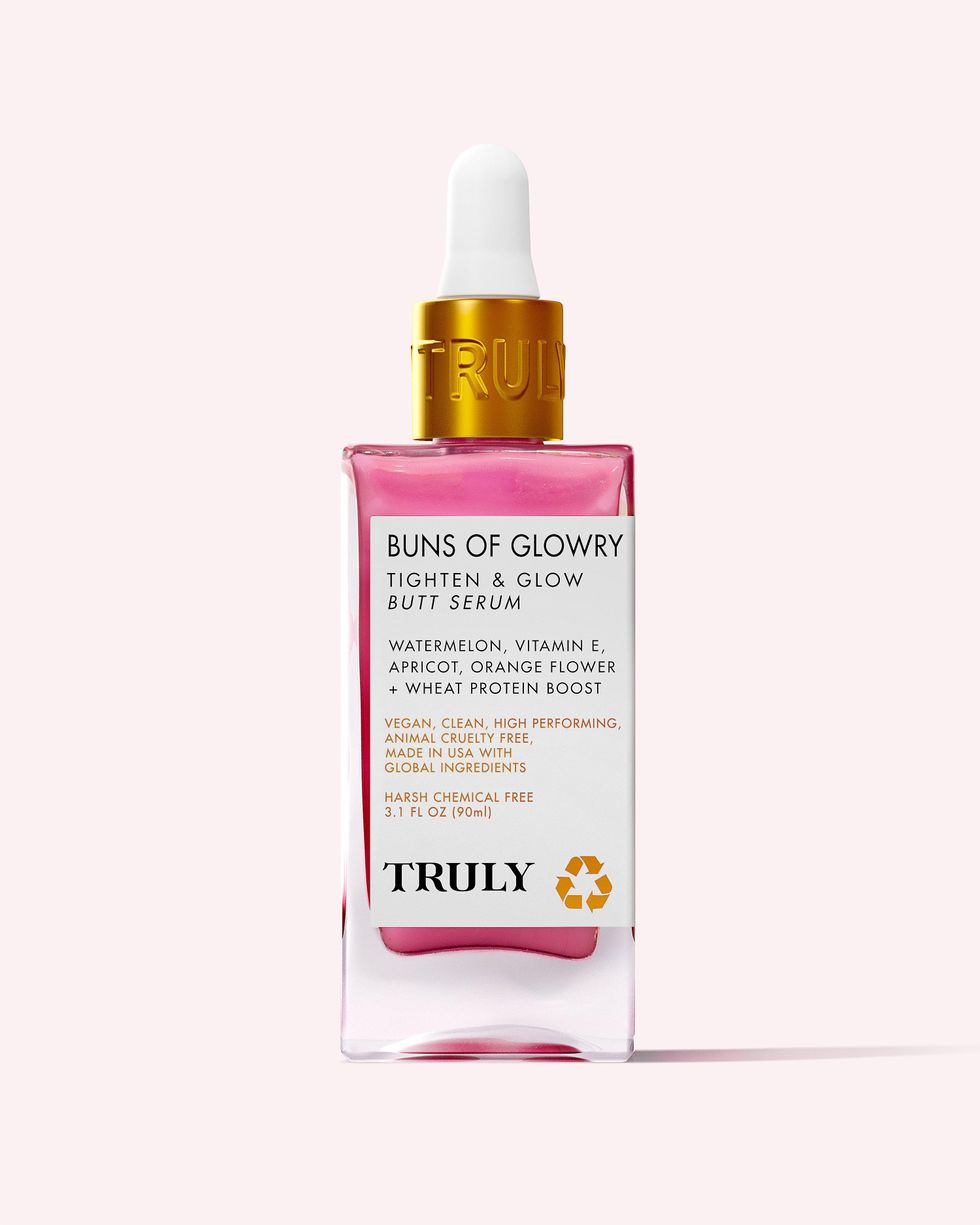 Butt serum? Who said that? *in Porsha Williams voice* Move over face serums, butt serums are here to elevate your booty glow-up. The bitter orange and apricot paired together tackle cell deterioration and give your skin the aesthetic it TRULY deserves. Much like face serums, you apply this product in between your cleanser and moisturizer. The brand also offers a Worry-Free Guarantee so if you're pleased, they promise to make it right.
Buns Of Glowry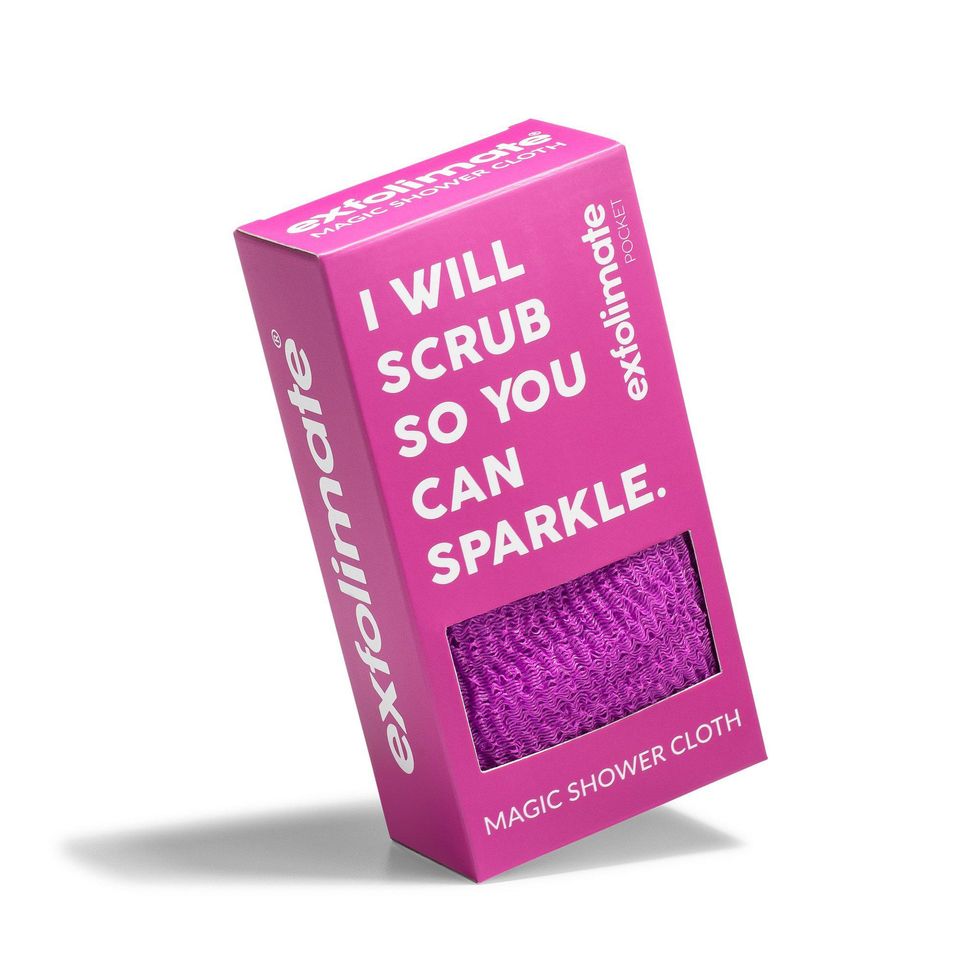 Invite this new mate into the shower with you to clean out your pores for healthier skin. Your washcloth is tired so what better bathtime BFF than the ExfoliMATE. "And because friends don't let friends have bad skin, ExfoliMate sloughs away dead skin cells and bacteria to boast a blemish-free body and restore your youthful glow."
The Lab & Co.
Featured image by Getty Images
Keep reading...
Show less