Everybody say heyyyyy Miss Carter.
---
I first came across Rhea Carter years ago through my obsession with Tumblr's blog and reblog culture. She was a unicorn, black, and carefree with mermaid curls falling to the middle of her back. I think that's always the first thing people affiliate her with: hair porn.
In fact, it was what struck a chord with Vogue and led her to being stalked and interviewed by the mag early last year. At the time, her curls were a interpretation of Storm's look translated through her own ombre hair trademark.  I wanted to assure her when talking to her, that this wouldn't be about hair. Much to her relief and mine, the topic of sex was a shared interest. Although born and raised in Chicago, the 23-year-old New York City transplant moved to the Big Apple as a means to follow her music-making dreams as well as to be truer to her identity.
On one fine Sunday while she perused the big city and I took in the four walls of my bedroom, we had a conversation where we related to one another like friends over ain't shit n-words and sex politics in our community. Read on to be as captivated by this young queen as I was. Hair, mind, spirit, and all.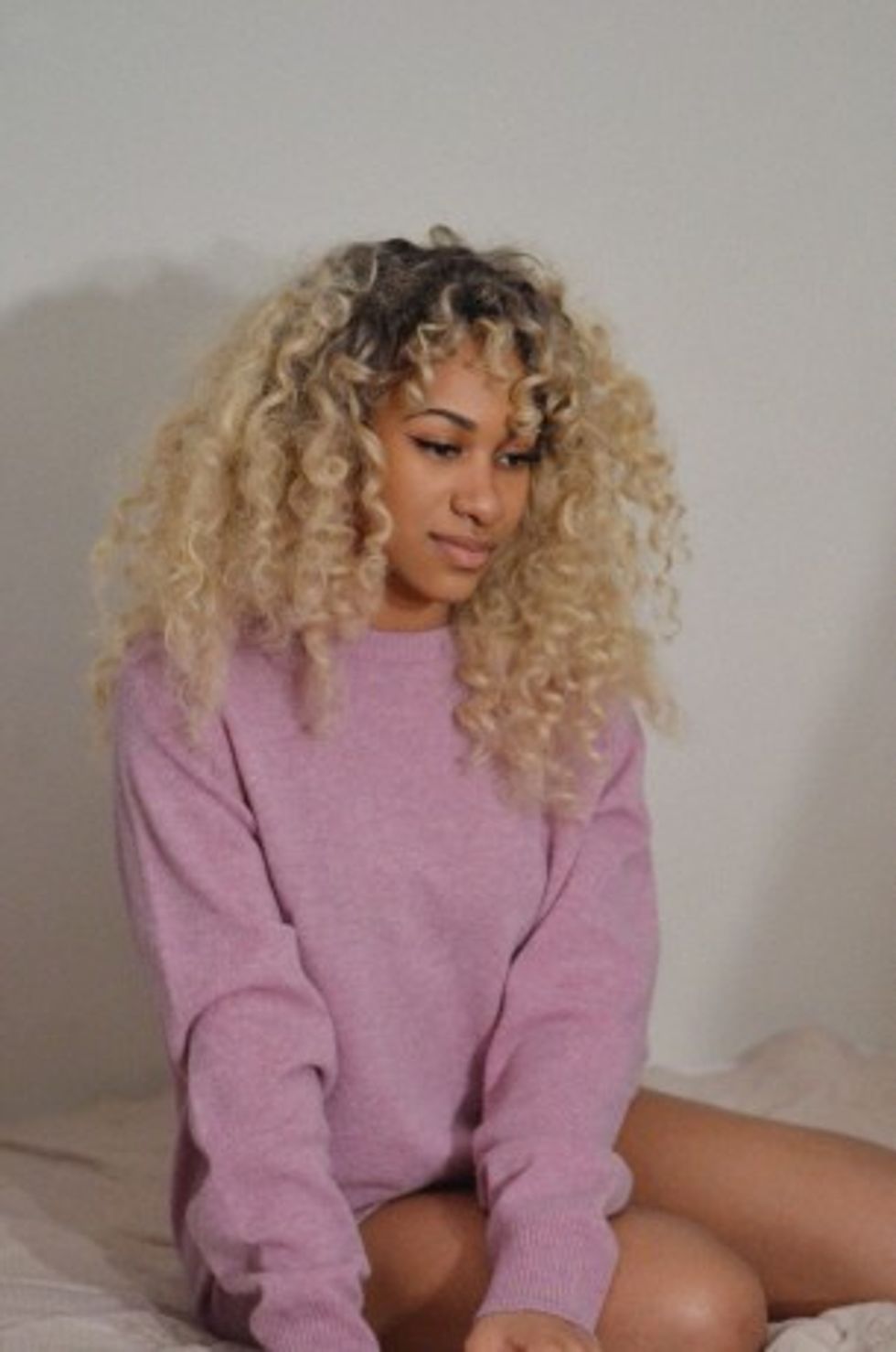 Photos By: Miranda Barnes
What is great sex to you?
Great sex to me is feeling secure and comfortable with my sexual partner, knowing that whoever it is, that they have the requirements I have in a lover. If the chemistry isn't there, if they're not mature enough, they kind of "x" themselves out. Being able to let go is great sex to me. I don't want to have any thoughts in my head (laughs). Someone who makes me feel like a woman, you know what I mean? We might not be in a relationship, it might be just sex, but at the end of the day, a man should respect a woman – that's how you make me feel like a woman. And I have to know who I'm with.
I feel sexiest when…
When I'm being myself; when I can shut out things of an external nature, and just be. With another person, I feel sexiest when the focus is strictly on me, not on your phone, not on social media, just me. When I'm alone, I feel sexiest when my hair's done (laughs). When I'm taking care of myself. Self love is so important, I'm big on that, because then you can never be fooled. And even if my hair isn't done (laughs), if I am able to relax and be unbothered by outside judgment, I feel sexy. When things just flow, I feel sexy then too.
[Tweet "Self love is so important, I'm big on that, because then you can never be fooled. "]
When was the moment that you became sexually liberated?
As sexually liberated as I am, I am also strict about it too. I don't want anyone to take that away from me. I am really strict about who I let in my life as a sexual partner. I am really into feeling empowered and being a woman who can make choices and not be judged for them. As women we should be allowed to do what men are allowed to do. That's one thing I will not tolerate from a man. For me, my moment with sexual liberation came after a really hard breakup. I met someone and on a whim we hung out, from there, I was freer with how I viewed my sexuality. I realized phrases of "You've got to respect yourself" and "You can't do this or that or you won't be a lady" were criticisms by men who dish it a lot more than they take it and not rightfully so. Being single and experiencing people left me liberated. I don't owe anyone anything. It's up to me and my choices. It's up to me to decide how I feel about me. As a woman, I don't want to let any man take my power away from me as a woman, shame me or try to change me. They're the ones who are usually insecure anyway.
[Tweet " I don't owe anyone anything. It's up to me to decide how I feel about me. "]
Who are some women that have inspired your sexual liberation and what are some words you would use to describe their embodiment of that?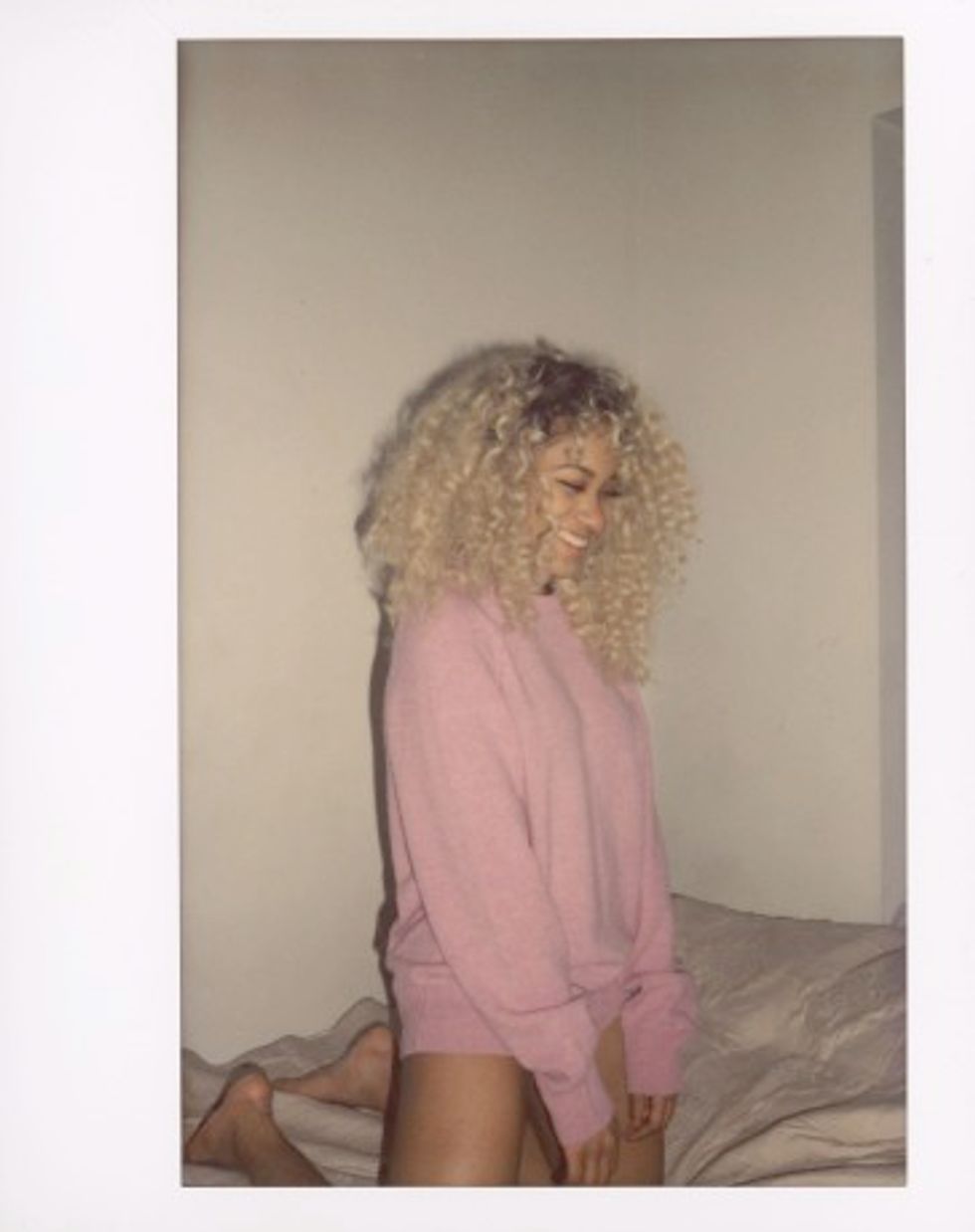 Photos By: Miranda Barnes
Tumblr. I think the Internet is what really fostered this community of women being more open about sexuality. It could be the fact that it's easier to be honest and speak about things more openly behind a screen than in person. There is a community culture online definitely taking a stand and not allowing things to happen to us or allowing us to continuously be degraded. I want to specifically talk about black people and black women because there are a lot of communities that claim that they are for us, but they just want our approval so they can win us but they are not actually trying to help us. As far as a woman in particular? I really admire Nicki Minaj for being fearless and speaking out on the injustices we as black women face.
What's your advice to women who want to be more in tune with their sexuality?
Listen to your gut. Be open, but never force yourself to do something just to please someone else. Don't hang out with close-minded people who will encourage you to sexually suppress yourself! They're the worst and they're probably having bad sex. Don't give into slut-shaming and don't box yourself into a category. Sexuality can be fluid so explore what appeals to you, and be safe!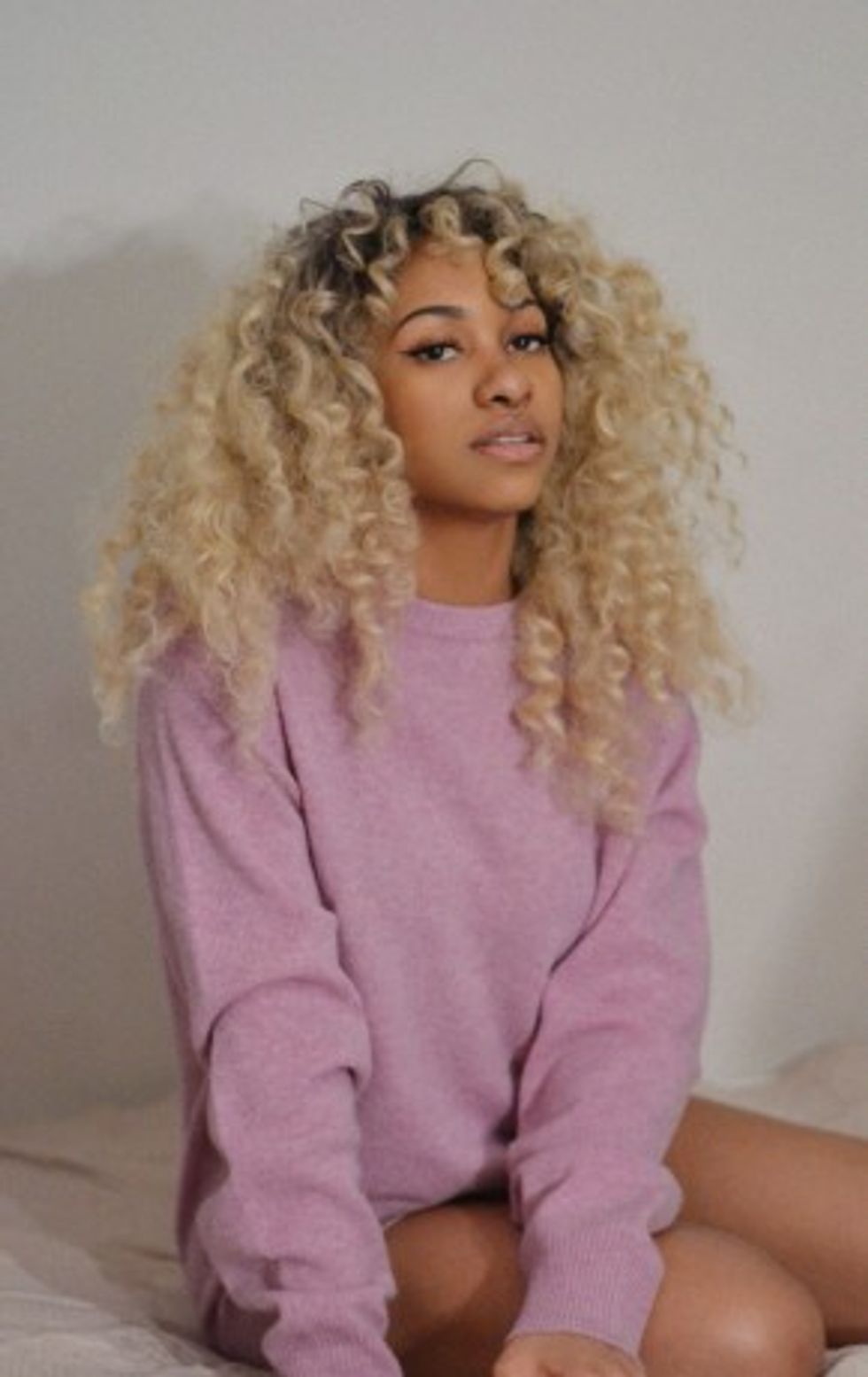 Photos By: Miranda Barnes
Biggest turn on?
Respect. Treating me the way that I'm treating you. Reciprocity in that regard. Maturity. Communication and consideration. Those qualifications are turn ons for me.
Turn off?
When you're around me, don't be on your cell phone. Don't bring up Instagram. Immaturity is a big turn off! And don't talk to me like I'm every woman, make me feel like I'm the only woman. Time wasters.
And what are you up to these days?
I'm working on an EP, I have a few singles I'm going to release. I'm really into music. I adore the fashion industry, but I think I'm really going to put my focus into music at this point in my life. I have always been into writing, mostly poetry so music feels like a natural progression. My first song should be dropping really soon actually. I'm excited about this song because it's in the mind frame of a woman and I'm sticking to that subject because I'm passionate about it and I'm passionate about myself. It definitely speaks to women. It's an interesting song because it's not about a woman in love or a woman wanting to be in love, it's a woman in the middle.
Vibe to Rhea's sounds on soundcloud.com/rheacarter, or follow her on Instagram @rheacarter.
THE "A QUICKIE WITH…" SERIES IS A MONTHLY XONECOLE SEGMENT HIGHLIGHTING, EMPOWERING, AND UPLIFTING WOMEN WITH POSITIVE SEXUAL IDENTITIES. A DIALOGUE CONTINUED.