Honest opinion about me: I'm pretty noncommittal when it comes to my body hair. I often switch back and forth between shaving, waxing and trimming -- not the best idea. Although shaving has always been the easiest and most convenient method for me, I grew tired of ending up with itchy ingrown hairs, the constant upkeep and not having the ability to get all my nooks and crannies.
---
Yearning to throw my razors away forever, I decided to give a Brazilian wax a try. I found the process to be painful, yet tolerable and I loved the immediate results of having smooth, sexy skin. However, after my third or fourth appointment, I started to realize that my vulva would always end up breaking out about 5-7 days post-wax, leaving me little time to luxuriate in my beautiful baldness.
Frustrated with my stubborn allergic reactions to traditional and hard wax, a friend of mine suggested I try sugar waxing as a natural alternative. Sugar waxing (also known as sugaring) is a hair removal treatment that has been practiced for centuries throughout the Middle East, Northern Africa and Greece. The wax is a gel-like blend that consists of sugar, lemon juice and water. When applied to the skin, the mixture penetrates the pores, where it adheres to the hair and pulls them out from the follicle. Unlike traditional waxes, sugar wax doesn't contain any of the chemical additives that can sometimes cause skin irritation.
Now, I'd always been interesting in sugar waxing and was really intrigued about trying this all-natural method. In true millennial fashion, I'd been on a lowkey quest to incorporate more natural and organic ingredients in my diet and skincare, so a sugar wax seemed like a sweet deal to me.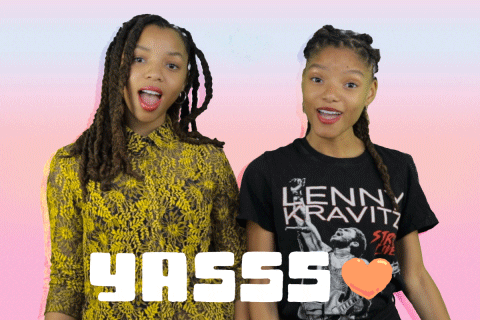 media2.giphy.com
After scoring a $26 Groupon to a nearby salon, I excitedly made my appointment. According to their website, their sugaring removal paste is safe for all skin conditions, improves the tone and texture of skin, causes minimal discomfort or irritation and helps to significantly decrease ingrown hairs. And according to my research, most people found sugaring to be less painful than waxing due to the temperature of the wax (traditional wax tends to be hot and sugar wax is body temperature) and the fact that sugaring is all natural and doesn't stick to the skin.

On the day of my appointment, I arrived at the salon right on time, eager to live out my days (at least for the next two weeks) bare and blissful. I was ready to walk in hairy and walk out heavenly. I found the salon very cute, hippy and their welcoming vibe helped to put me at ease. At least for a little while.
Soon after, I met my esthetician and she walked me back the room. After inquiring about my waxing history and asking if my hair was long enough (they recommend your hair to be at least the length of a grain of rice and let's just say I exceeded the qualifications), she left the room for me to get undressed. Laying on the bed with my dress folded at my waist, legs in butterfly style, I nervously waited for her to begin. Once she returned, she quickly cleaned my area, sprinkled me with talcum powder and prepared to start waxing. I braced myself as she molded the warm paste onto the top of my vagina, spreading it against the direction of hair growth. This part was surprisingly uncomfortable as the sticky wax pulled at my hair in a way I didn't expect.
Nothing could have prepared me for what came next.
The first rip made my entire body jump. It was a pain that I never knew existed! Imagine having a band aid superglued to your skin and instead of snatching it off all at once, you have to aggressively tug it off, bit by agonizing bit. My esthetician was basically playing a violent game of tug of war with my hair follicles. I felt like running out of there.

There is a huge difference between sugar wax and hard wax that I was completely unaware of.
With hard wax, the esthetician applies a layer of hot wax to your skin, allows it to cool for a bit and then rips it off in one single swipe. You're basically one and done before moving to the next application. With sugar wax, the esthetician rakes a thick layer of paste onto your skin, yanks it back with a very strong flick of the wrist, only to immediately rake it along the area one or two more times before moving on to the next spot. It's like the gift that keeps on giving.
As much as I wanted to tough it out, I just couldn't mentally wrap my mind around what was happening to my body. I was expecting some discomfort, not torture. The internet lied to me. I have three tattoos, and this was still the worst topical ache I'd ever experienced. It was pure hell.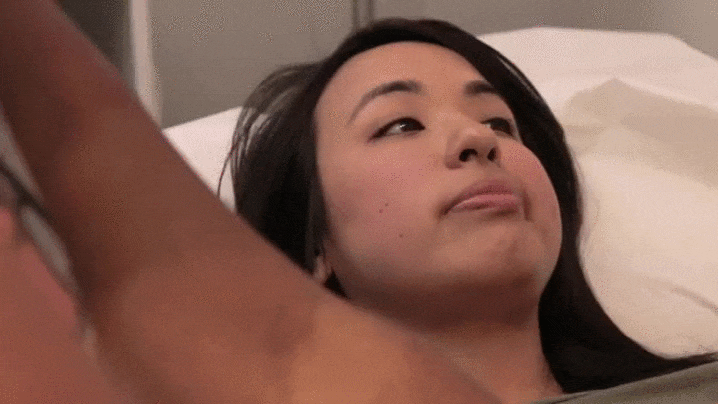 media.rbl.ms
With every pull, I left a piece of my soul leave my body. The sting quickly became too much to bear and in a shaky voice I told her that I didn't think I could handle it. As she continued to wax me a few more times, I officially made up my mind – sugaring was not my ministry.

Soon as I vocalized my suffering, my eyes starting watering and I felt a lump in my throat. The esthetician remained calm and reassured me that I was going to make it through. "It always hurts the first time," she said gently. "You got this."
Unfortunately, her pep talk didn't work. Two rips later I was nearly full-on crying, with tears racing down the sides of my face. I cried like I got dumped by my 8th grade boyfriend. I was hurt and embarrassed. I looked down at my half-waxed, half-furry skin.
My vagina looked about as pitiful as I felt.
The esthetician finally paused to give me a quick moment to gather myself. Feeling foolish, I quickly wiped away my tears, anxiously laughing and apologizing about my behavior. I must look so crazy, I thought to myself.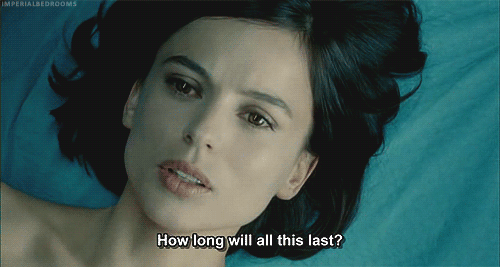 media1.giphy.com
Within seconds, she was back at it like nothing ever happened. I continued to cringe and flinch all over the table and the esthetician tried to fill the empty room with conversation. As I tried to hold my end of the convo, I wondered to myself, how could people subject themselves to such torment on a repeated basis? I silently swore off sugaring forever.

She then instructed me to hug my knees to my chest, so she could wax my bum, which was very humbling. She told me that my hair was reacting well to the wax and I was just happy that something was reacting positively.
Within twenty minutes, I was done and I think that we were both glad that the experience was over. She sprayed an aloe vera mixture that soothed my achy undercarriage and I bent down to make sure I was still all in one piece. Everything looked smooth and hairless and I breathed a sigh of relief. I survived.
All in all, I have to say that I am very satisfied with the finished result and the service was quick and efficient. I am over one week in and I still feel like a new woman. I'm happy to report that I haven't had any irritation nor one ingrown hair, which is almost unheard of for me! Now the question is, would I get it done again? Maybe, maybe not. Part of me still shivers at the thought of any wax coming close to my nether regions and part of me wants to return if only to reclaim my dignity.
But for now, I will enjoy being bald and bougie.
Featured image by Getty Images
Jamie Harrison (@JayNHarrison) is a freelance writer whose work has been featured on Ebony, Huffington Post and Black Enterprise. She frequently writes about health and wellness, professional development and social issues.