---
They told us we were never meant to be alone. As our breasts sprouted and our hips spread, we were told someone would eventually arrive to protect all of our vulnerable pieces.
We were encouraged to go off and get the career and the degrees, but voices chased us along the way reminding us we would never be complete without marriage or motherhood. And while success in those areas may resonate with some women, no one ever presented us with options for what a happy life could look like if those paths didn't pan out—until now. We are in the midst of a feminine revolution where long held beliefs surrounding singlehood are being reconstructed in the hands of women who dare to dream differently.
"I want to be with me," Brittaney Trent, 29 year-old producer, writer and beauty maven told xoNecole.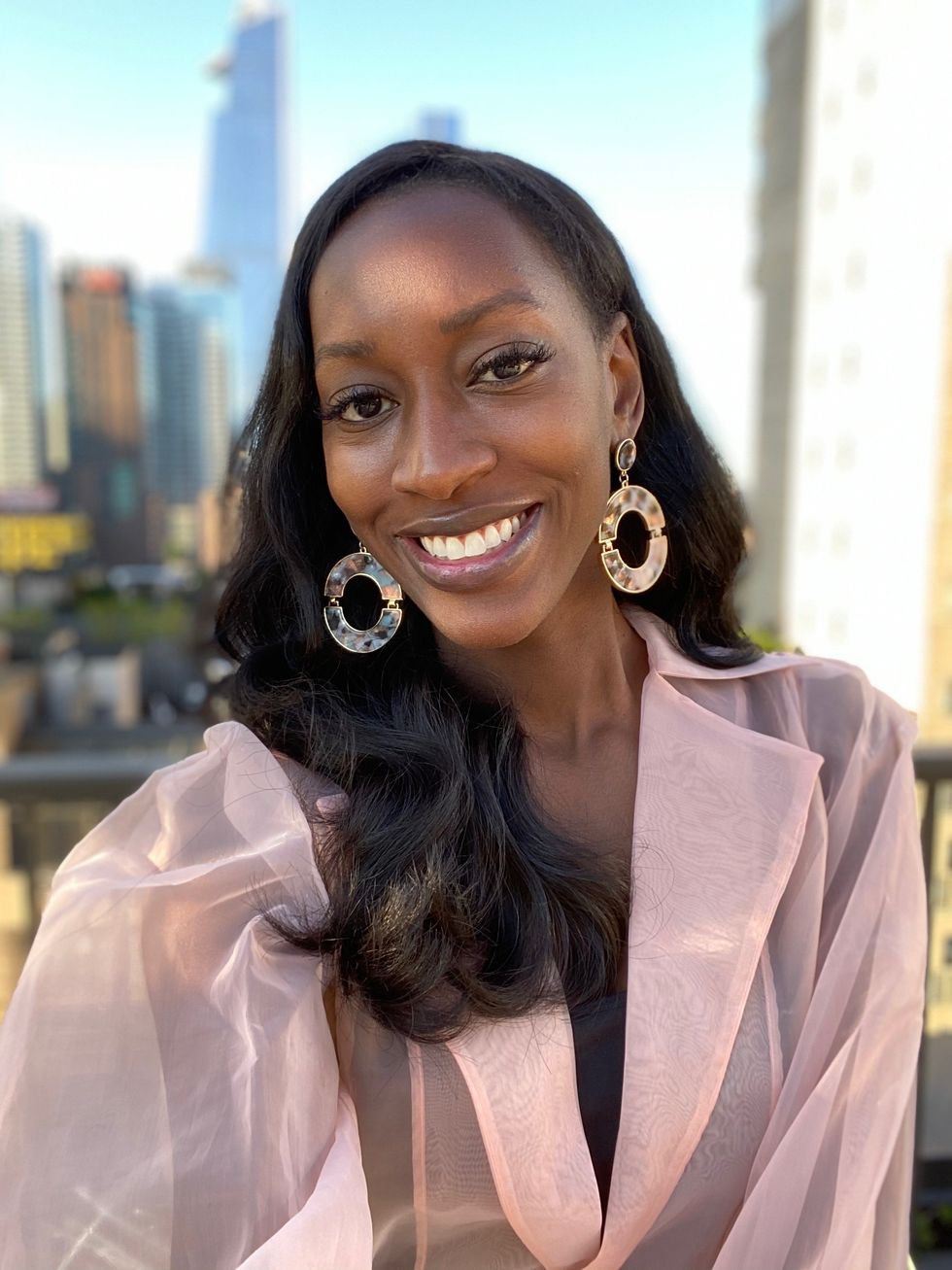 Courtesy of Brittaney Trent
Standing at 5'9 inches, the statuesque fashionista is not afraid to do the next chapter of her life alone.

"I'm not ready to be in a relationship right now, as crazy as it feels and sounds. I just feel like there's still more I need to do for me, and I haven't had a chance to do that yet."
It's been five months since Brittaney's devastating split from her first love. While describing the relationship as the "best one she's ever had," in retrospect, she acknowledges they did not agree on the trajectory of their future.
"The crazy thing is, everyone who knew us was shocked. We were so close. I felt blind sighted, to be honest. Because it was like, 'Wait, you feel like we want different things out of life so it's just better to end this now than later?' What the hell? But he's right. It all worked out. We just wanted long-term different things."
In the space since the breakup, Brittaney has made her needs, wants and desires take precedence over everything else.
"Relationships were my priority for the past year, and I feel like I lost myself. Also, because I wasn't really that happy in my career at the time, he was the only thing making me happy. Looking back at this girl, I don't even know who she was. I'm at this vital age where I need to figure out what's best for me."
While doing things for herself (which includes quiet time and a Netflix binge sesh), Brittaney also centers her creative work in service to others. As a journalist, she's interviewed the biggest sports stars from Serena Williams to Simone Biles, and she recently took her storytelling talents to the beauty brand side. As a skincare aficionado, the Atlanta native highlights skincare tips with her "Fresh Face Fridays" franchise and prides herself on recommending healing products to her followers.
"I get fulfillment out of helping people feel confident with their skin, because your skin is a huge deal. And if you have bad acne and you don't feel confident about it, there are products that can help."
Now Brittaney's challenge is learning to support her own needs just as much as she supports others.
"I'm re-loving myself. At this moment, right now, I'm falling in love with myself and saying, 'What does Brittaney need?'"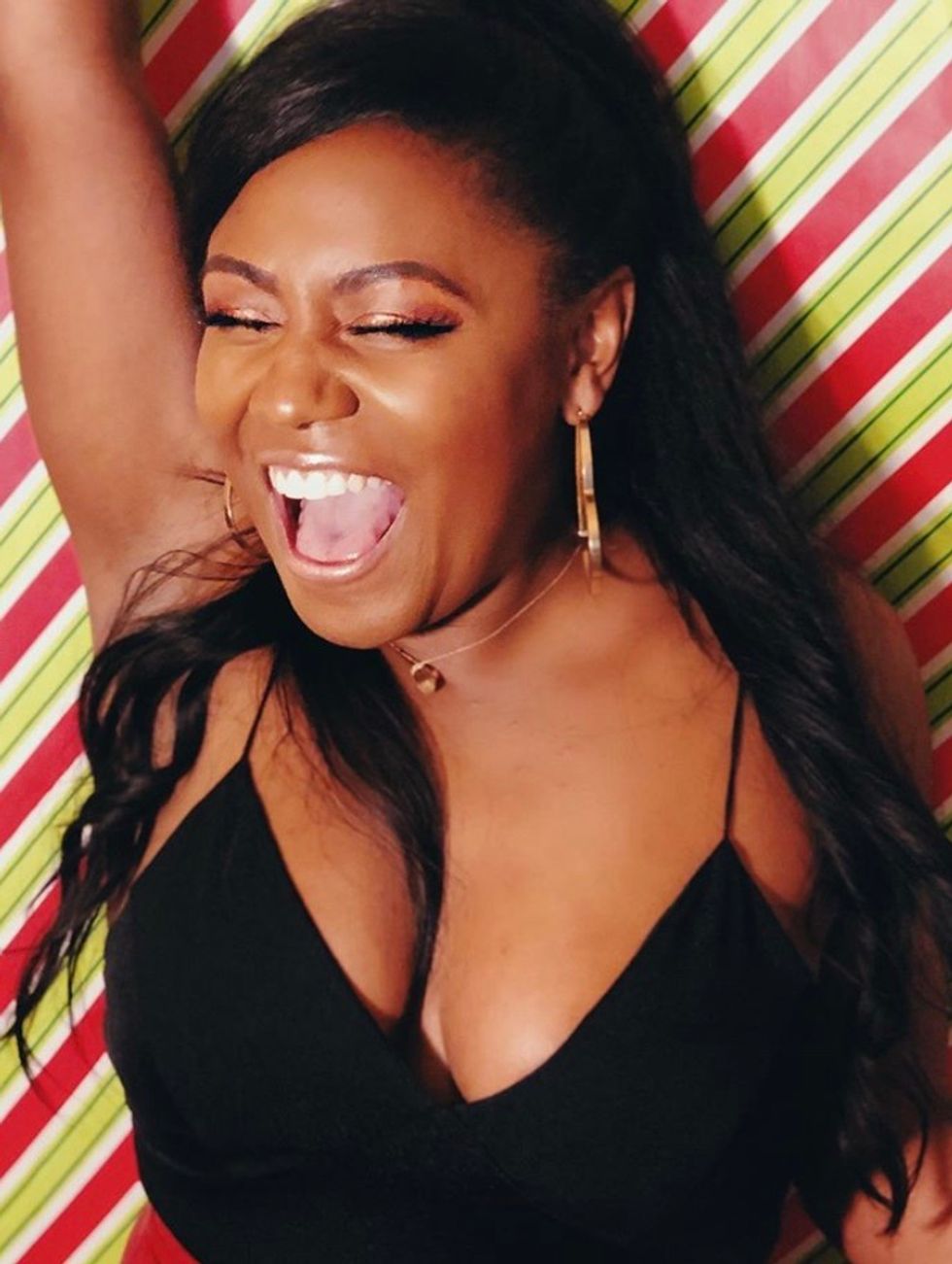 Courtesy of Branché Foston
Asking what do I need is a rebellious act in and of itself, particularly as Black women who are expected to emotionally and physically mule for the rest of the world. The new age woman prioritizes self-realization, and Reiki Master, yoga teacher and herbal medicine practitioner, Branché Foston, is using this momentum to energetically (and physically) rub healing balm into the shared wounds of Black women in South LA.

"I love that I'm able to support people on their healing journeys while also reaching them in really broad and creative ways," the 30-year-old CEO of wellness brand, The Honey Block, told xoNecole.
Branché has what some would call, "executive presence." Her open, Virgo Sun/Leo Rising demeanor attracts seekers who are captivated by her light and wish to hold that same warm energy in their own lives.
"As a brown-skinned black woman, I love that they get to see themselves in me," Branché said.
"I love that I live in South Central--this is ours. It's not for thin blonde women or for black people who have three degrees and live in Venice. I have never felt so fulfilled as a person before, as a soul."
Actualizing self-love in a town as color struck as Los Angeles is a modern miracle. The superficiality that once plagued LA's reputation is now being overshadowed by the collective healing work being done in its communities. "The energy in our generation is finally on a tip of genuine collaboration," Branché said.
"I think that so much of the beginning of our 20s is a little bit capitalistic--everyone on their own. Now we are kind of in this place of, oh no, this is really about working together across whatever your passion points are."
For Branché, diving deep into her own work as a healer opened up multiple modalities to heal herself.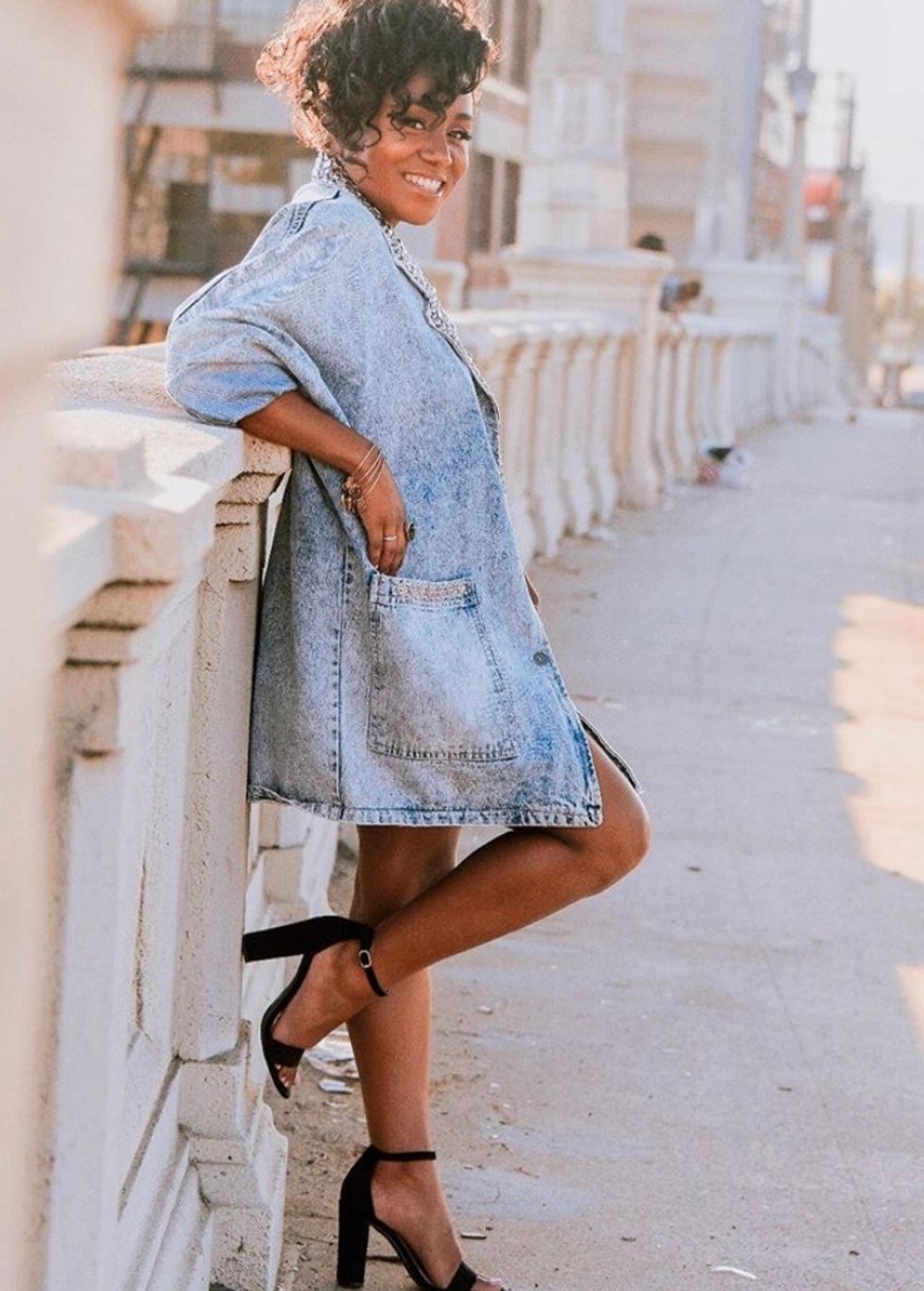 Courtesy of Branché Foston
"The fact that I look in the mirror now, and I'm like, 'You are so fine. And whoever you date is so blessed,' means so much to me. But it took me 30 years to get to that point. The more I felt aligned in my soul work, the more I was able to see the beauty of myself."

Doing spirit work doesn't automatically satiate the human desire for companionship, but what Branché learned are the tools to move through the lonely moments versus being paralyzed by them.
"Being alone is a gift, it doesn't mean we have to feel lonely."
"And what yoga has taught me is to be the observer. When feelings of loneliness do arise, how can I acknowledge and observe them without feeling identified to them?"
Her newly earned self-awareness comes with a deep respect for who and what is in her space.
"For me, the more I did my own work, the more I fell in love with it and the more I didn't want to settle with anything in my life. That kind of energy helps you reframe all the relationships in your life. My life isn't about getting married. My life is about my soul purpose. Marriage can be an extension of that, but it's not who I am."
The narrow narrative surrounding femininity and our perceived dependence on marriage to be content seeped into our collective consciousness where it either bloomed or rotted. It bloomed for the ones who got out early—some peers stumbled upon young, healthy connections, and other women willfully, or unknowingly, committed to a life of martyrdom in the name of love.
The rest of us marched into the late 20s, 30s and 40s, well-championed by best friends, colleagues, and families, but without a forever teammate to call "home". In the loud space of alone, many women opted to celebrate a "full life", while still being hungry.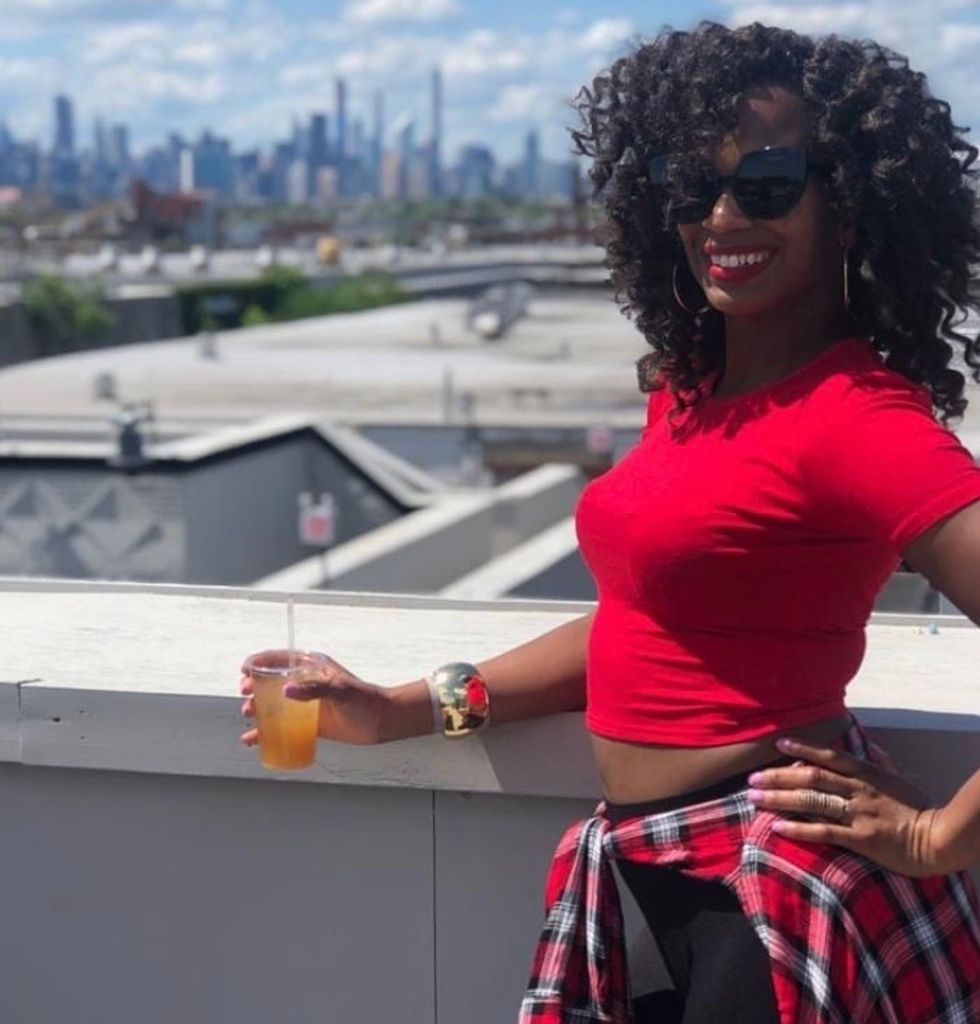 Courtesy of Cortnee Kelly
But this appetite is not our own—it's one inherited through systems of patriarchy and misogyny that were too cowardice to see what choices women would make without being forced to make them around men. Now we are in a unique position to decide what we crave, and for many women, that space is in communions with themselves.

"Sitting outside on my deck watching the glory of nature and then meditating is my favorite self-care ritual," 34-year-old nurse practitioner Cortnee Kelly told xoNecole. "Actually anything where I'm in nature and able to witness God's glory, infinite power and grace. I'm just in awe. That's when I'm most at peace and grounded in nature. In those quiet moments I find myself saying, 'This is love.'"
As a compassionate medical professional in the cardiology field, Cortnee finds purpose in getting someone to smile or laugh in their weakest moments. She is the type of soul that will give her expert medical advice to patients while holding a prayer for their healing in her mind.
While she's worked diligently throughout her career to keep sick hearts healthy and beating, ironically, her biggest self-work would be in healing her own heart.
Cortnee recently ended an on-again, off-again connection that she described as "draining mentally and emotionally."
"There were a lot of things that I put up with that in retrospect [were] depleting me of me. I stayed for fear of starting over and possibly missing my chance for a family. But this relationship was no longer serving me."
Cortnee has found her voice again in the days since the break up, no longer silencing her wishes for the convenience of others.
"My journey this year is one of self-acceptance. I'm taking the approach of feeling the fear and doing it anyways. There was one instance recently where I spoke my truth even though my voice quivered, and I felt good because I honored myself. I found myself smiling about it later because it felt good to stand up for what is right for me."
Cortnee has found freedom in this newfound respect for herself. In a posture of surrender, Cortnee is now embracing the life that's unfolding before her, instead of contorting her path to fit others' expectations of her womanhood.
"I can't control anyone. I can't make someone be faithful, fall in love with me, marry me, and decide to have children with me. Life is unpredictable and ever-changing. I realized the only thing I can control is me and being the best version of me as possible. In fact it's a priority. And it takes work. But I'm worth it."
Featured image courtesy of Brittaney Trent