Nothing beats the "Sunday Scaries" quite like a Sunday reset tailored to your needs. While the weekend never quite feels long enough to recoup from all of life's demands and responsibilities, making the most of the 48 hours we have to gear up for the week ahead is a self-care practice that every woman can benefit from.
---
The beauty of a Sunday reset is that it's something you can define for yourself. On a personal level, only we know the tasks, projects, workload, and duties that demanded our attention during the week prior, so how we choose to recharge may look different for everyone. Some may feel the need to tackle weekend chores or run a few errands, while others could find that an hours-long binging spree of their favorite TV show or simply doing nothing, can do the heart some good.
Resetting your time, space, and mind over the weekend is all about listening to your body and honoring your needs. When you pause and reflect on what will make you feel the most productive, you gradually discover what a successful Sunday reset looks and feels like for you. And by taking some time to plan and reflect, you allow yourself to approach the new week from a place of ease.
But what kind of reset could be right for you? Let's consider the following: are there things you could scratch off your to-do list to put your mind at ease? Did this week drain you and now you need to catch up on rest? Are you looking to get ahead of a demanding week? If you've found yourself agreeing with at least one of these scenarios, we've put together a couple of tips to inspire your next Sunday reset needs.
The Sunday reset routine for the woman who thrives on productivity: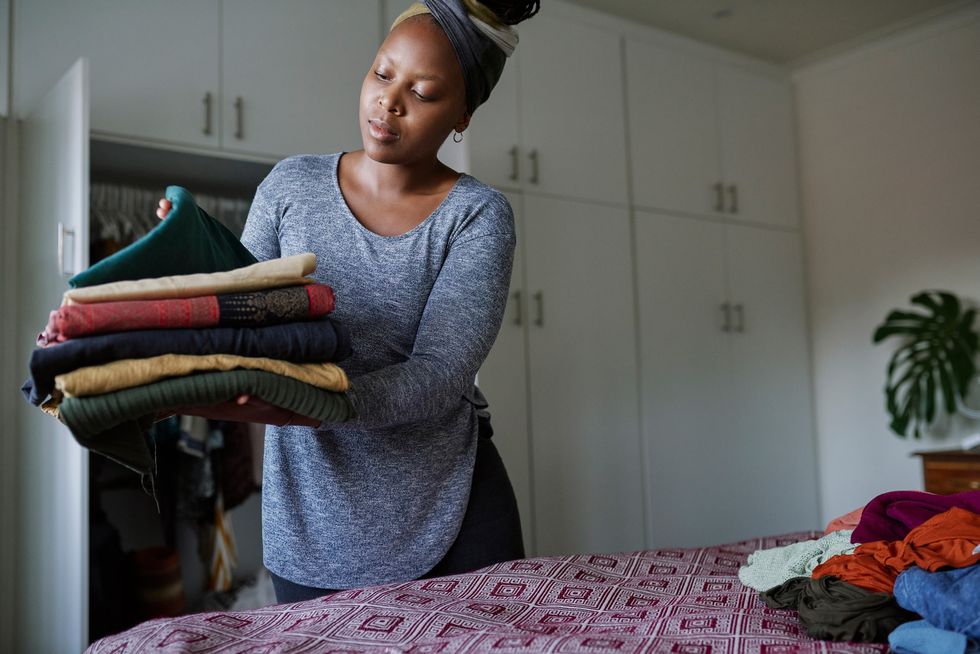 mapodile/Getty Images
Hey goal-getter! For you, a typical Sunday reset looks like planning and execution. The weekend is a chance for you to catch up on all the chores and tasks that your hectic weekday schedule didn't allow for. When planning your Sunday reset, to-do lists are your best friend. Lean on your list to stay organized and keep track of the stores you need to visit, meals to prep, and house chores to tidy up in order for you to feel like your most accomplished and productive self.
Be sure to give yourself some grace if you don't hit everything on your list, and be sure to reward yourself for what you were able to carry out — because either way, you deserve it.
The Sunday reset routine for the woman who needs some TLC: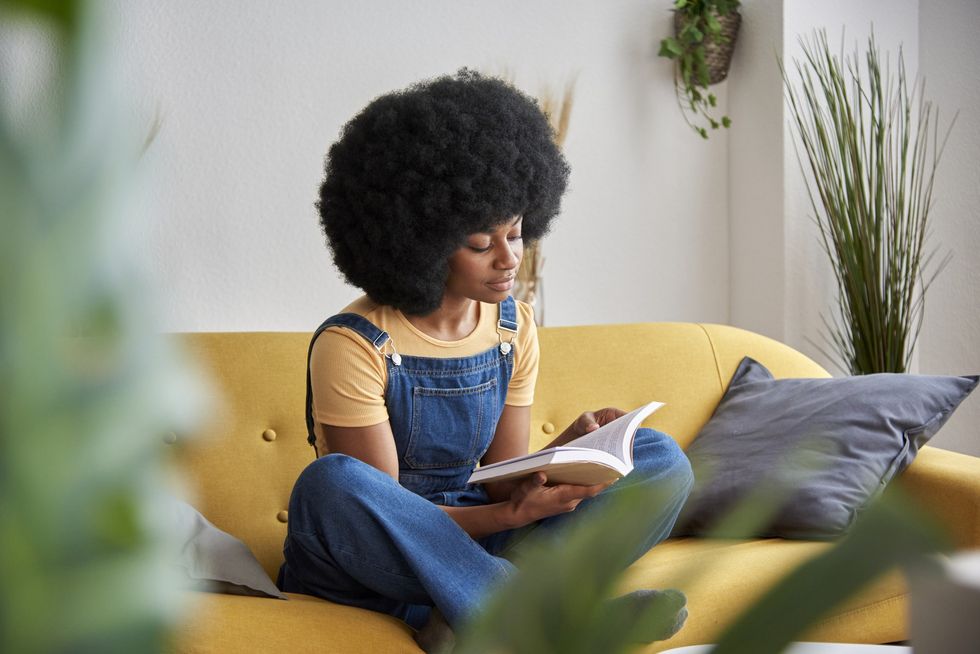 David Espejo/Getty Images
Self-care queens, we see you. And we know that your Sundays are sacred. You are intentional about your Sunday resets because you know that you can't pour from an empty cup. In your case, resets are all about taking time to reflect and set your intentions for the week ahead — which can show up in many forms. From journaling and reading a new book to taking a long walk and ordering in your favorite meal, you don't play when it comes to the power of self-nourishment.
Take a few minutes to look back on the previous week and reflect on what went well and what didn't. Think about what you accomplished, what you could have done better, and what you learned so you can approach the week with a clear mind and heart.
The Sunday reset routine for the woman who desires to do absolutely nothing: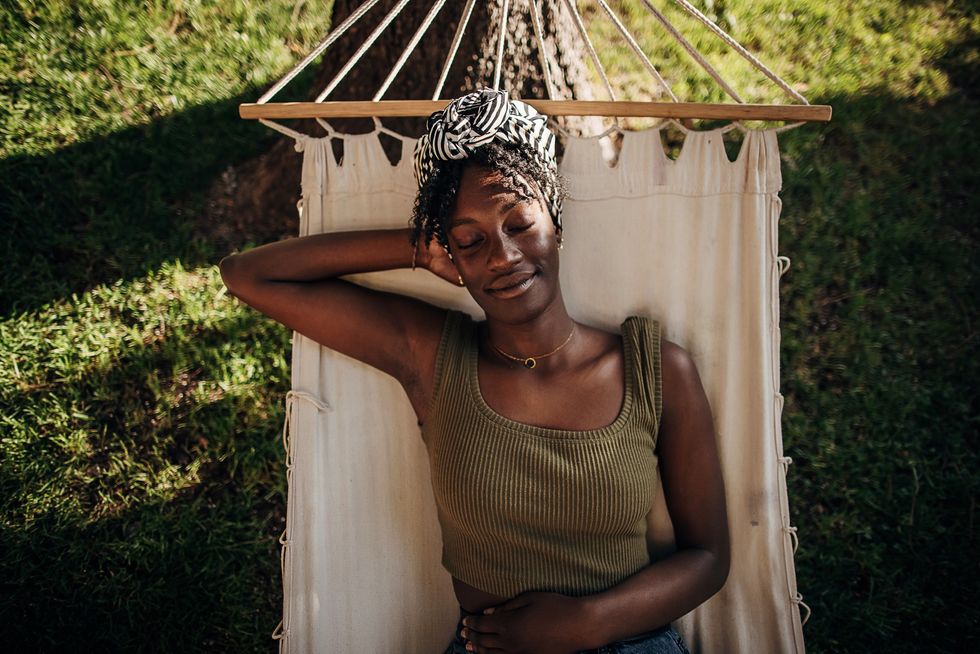 South_agency/Getty Images
I know you're used to high-achieving and tackling your goals, but let me tell you something: rest is productive. You've spent the last five days hustling, killing your projects, and showing up for the people in your life, but now it's time to take a moment to simply be. No to-do lists, no errands to run, no socializing — you deserve time to zone out and reconnect with yourself in solitude.
Sleep in. Watch scandalous reality TV. Get lost in your thoughts. You're not lazy for spending time alone and letting the laundry pile up; we know you'll get to that later. This Sunday reset is about taking time to center yourself in the present moment, you'll be back on the grind on Monday, but Sunday is all about you.
Let's make things inbox official! Sign up for the xoNecole newsletter for daily love, wellness, career, and exclusive content delivered straight to your inbox.
Featured image by Delmaine Donson/Getty Images