Why does no one ever tell us about the loneliness of adulting? Who created the manual and why did no one ever receive their copy? I've been navigating the land of Paying Bills & Sh-t for a few years now and it's led me to believe that maybe the manual doesn't exist because it isn't a one size fits all kind of thing.
It's a land that's best chartered alone where you find self, ditch the trends, stop relying on outside influence, and learn to trust yourself to make wiser decisions. I think a big part of surviving adulting is always remaining open to see the beauty of a thing – no matter how much it hurts or how awkward it feels or how weird you look doing it. I have found beauty while toiling the path alone and I do believe that there are gifts in solitude.
---
The Gift of Self-Awareness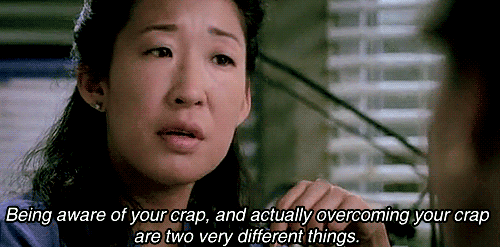 Up until your 25th birthday, if you're anything like me, your life might have looked pretty much the same as all your BFFs. When one of you found a new bomb beauty product, you all found a new bomb beauty product. If one of your friends was really into a certain artist, you were all feeling said artist (or pretended to anyway). You swept your personal dreams and passions to the side lest you be mocked for not following popular opinion. You attended parties you had no interest in being in and I have to pose the question:
What happened to the person you were before they told you who to be?
While on the pursuit of finding self as a young adult, I was able to reintroduce myself as the person I always wanted to be. The person I was before peer pressure took over and removed the quirks and flaws that made me me. I was able to spend all of my time at the bookstore ooh-ing and ah-ing over poetry books by RH. Sin, Rupi Kaur, and Rob Hill Sr. I was even privileged to attend some of their events (alone) and I really enjoyed myself – for the first time in a long time. I wasn't able to spend as much time with my outgoing, extroverted friends but that was okay. I was getting to really know me and as life will teach us, you are the only constant in your life. Might as well get to know her thoroughly and love her fiercely.
The Gift of Becoming Your Best Self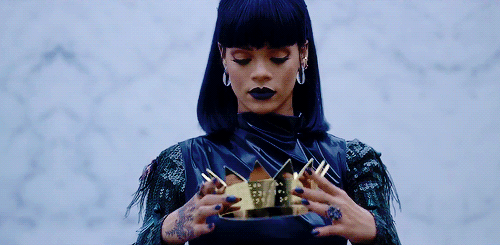 "Elevation requires separation" is a popular adage that I hear time and time again. Whilst finding self, I stumbled into purpose. Questioning my life's work and what I really wanted to give and get out of this lifetime. Adulting can have you soul searching as if you were a real life guest on Oprah's Super Soul Sunday. The only problem was, most of the people that I kept close didn't understand why I felt the need to do more. I already had a coveted position as a Law Clerk at the time, checking in at the Immigration Board and local court houses several times a week. They didn't understand that my paycheck and/or status wasn't the end all be all.
They were comfortable with the person they knew and I was feeling hella uncomfortable as life demanded more of me. It's not that the people who know and love you don't want to see you win – it's that they fear who you may become on the journey. They don't want you to become so successful that you forget about them. They don't want you to be too busy to gossip every Friday over some bubbly, like you've done every week since leaving high school. I guess this would be an adequate time to remind you once again that you are the only constant in your life. It's important to be there for the people that are there for you – but you have to remember that this life you're living is for you and your maker.
The Gift of Discernment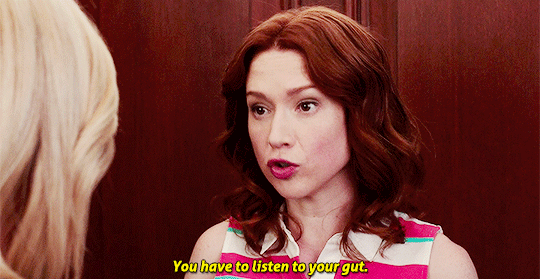 After relying on outside opinion for so much of our lives, it can become quite hard for us to learn to trust the voice within. It's always been there though. That time your badass friend Tiffany told you it was a good idea to skip class to go on a double date – you felt it. That little feeling in your gut that had you feeling sick af, partially because you knew mama would crucify you when she found out and partially because you knew it was wrong. Big sister intuition is always there and will never leave you. The great thing about discernment is the more time we spend with her, the stronger she becomes.
Sometimes it's best to turn down the volume on the outside so you can really hear the most important thoughts of your inner self.
Now this chapter of our lives is about making better decisions, knowing who we are and what we really want out of life, and doing things that truly make us happy. I'm pretty sure I saw you raise your hand when asked if you're ready to live your best life. The keyword there is your…your best life.
You've spent long enough making mama happy, feeling pressured to go to this outing and that outing because that's what the rest of the crew wanted to do, and making crappy decisions based on opinions from people who really don't know what the eff they're doing either. I wish I could edit this part out too but there's beauty in the struggle mama.
Cheers to adulting.
Featured image by Shutterstock