Danielle Smith
Danielle Smith is a Toronto-based Personal Development Junkie on the gram @youbettaglowgirl. She keeps her hands full as a Writer, Speaker, Stylist & Non-Profit Founder, all while doing her most important job as a full-time mama of one. Marching to the beat of her own drum and a playlist of her favourite 90s R&B, she's blazed a path of her own.
I don't really believe that anyone likes confrontation, but we've all gotten into one at some point or another. Whether your employer blamed you for a shortcoming or a client accused you of poor customer service, we have to admit–it can be an ugly experience. When any two people from different walks of life come together, there is bound to be some friction at some point in time but conflict and confrontation aren't necessarily synonymous. In fact, they can be the very thing that strengthens a relationship if both parties are able to come to an understanding of the matter at hand.
A perfect example of this would be, you thinking the sky is navy and sis saying it's indigo. Your individual perspectives aren't as important as your abilities to see things from another angle and consider that perhaps neither opinion is wrong. You both gain a deeper understanding of one another thus improving your communication and the disagreement. You chose to fight, the right way, instead of taking flight. You're in fact stronger because of it. When we act out of character and act on our impulses, that's when things can go awry. Now you're yelling over each other, speaking out the side of your neck with your claws in each other's faces and no one feels heard, understood or respected.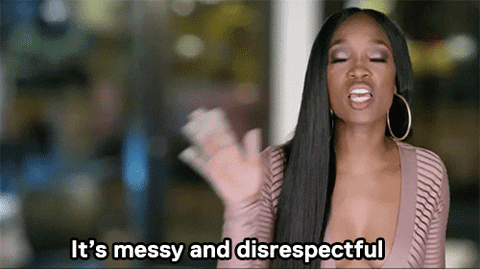 Let's try a more intimate relationship like a lover. How does it feel going toe to toe with your life partner? You know we can be a bit vile when our feelings are hurt, ladies. If we're completely honest, we can resort to throwing verbal blows by way of roast wars that attack everything from his pockets to his self-esteem. I'm talking about the man whom you vowed to protect from the evil perils of the world and vice versa.

What good comes from going off script and spewing hateful nothings to a friend that you once split your last $10 with as teenagers? The one you called that time those girls were picking on you and she rolled up in 5-4-3! These are completely rhetorical questions because if you've lived a little, you know that nothing is to be gained from getting the last word. When you go home and replay the arguments as an evolved adult, you probably cringe at how low you allowed yourself to go. You may wish that the words hadn't come out that way or that you had more tact in your delivery. I've been there and, like most things in life, there's always room for improvement. What didn't kill you will make you stronger. I had to say it.
I'm kinda, sorta obsessed with Black Love, the doc. It's one of the few shows that feed my dreams of one day finding my equally yoked, let's fight right, we don't go to bed mad, etc. etc. But when I first got into the show, I was quickly made aware that I didn't know how to fight like these married folk did. I belittled both friends and emasculated lovers when pushed to the edge or disrespected. I would make painful jabs at their weak points. As an avid reader and eloquent writer, my words have always been my weapon of choice.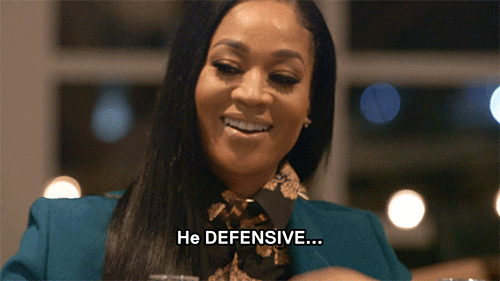 Overall, I was a mild-mannered young lady but when I let things bottle up (mistake #1), I would snap without warning. Because I felt my pain was valid, that to me meant that the anger was also valid and that whoever was on the receiving end deserved however I decided to lash out (mistake #2).

I'd like to say that the last screaming match I got into was a few years ago. It was a heated argument after a funeral and the last time that I allowed that part of myself, the part that I've been actively healing, to relapse. If what you've been doing thus far has been working for you––the paragraph texts, subliminal memes, and silent treatments––stop here. The rest won't serve you any good. If you're ready to take accountability and check yoself' at the same time, let's talk about 3 principles of fighting right.
Think Before You Speak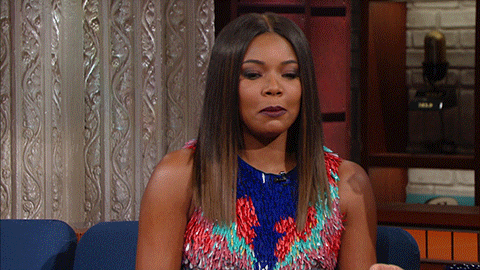 Somewhere in between high school and adulting, we forgot this fundamental unwritten rule. That moment, where you pause to assess the matter, is where you insert the woosah. The moment of stillness where you figure out why you feel the way you do. This is where you find clarity. Clarity on how you choose to react to a situation and to plot your course of action. Did it upset you when your girlfriend did that stupid voice she does when there are guys around and aired out your personal business? Of course. But calling her out in front of everyone might have added fuel to the fire.

Deciding to take some time to call her and talk about it the next day might be a better choice. Especially since she would loan you the shirt off your back before you even had to ask. Sometimes good people do silly things.
Exercise Tact
I don't remember where I first discovered this concept but I immediately knew that whatever tact was, it sounded good and I could use a few servings. Tact is to tell someone to go to hell in such a way that they look forward to the trip. It's not as bad as it sounds. Let me give you a scenario: You just found out that your husband lost his job. Only thing is he was laid off two weeks ago and has been leaving every morning and returning at the usual time every night. Which course of action do you think will encourage your husband to be open and vulnerable with you?

"So, you know that it's Christmas in two months and you have the *insert expletives* nerve to be acting like you have a *insert expletives* job? I knew your trifling ass didn't have the balls to tell me!" or "Babe, can we talk for a minute? I just heard a voicemail from your boss. Why didn't you feel you could be honest with me? What happened?"
I'm giggling typing this out because old me? Let's just thank the big man upstairs for growth!
Remember That You're Fighting The Problem Itself, Not Each Other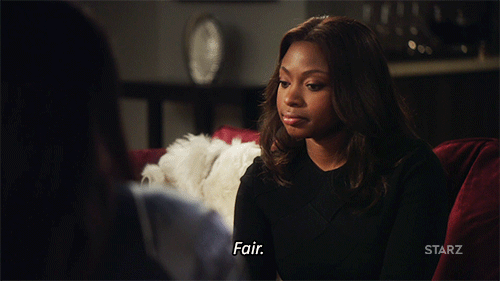 In a relationship of any sort, you walk together. You're on the ship together. Therefore, when a problem arises, if your collective mindset is how are we going to cross this together, your entire approach to the problem shifts. You're now in a problem-solving mood. The focus shifts from telling each other about themselves, where to go and how to get there to how do we move forward together? Deciding to attack the giant together already dictates your speech and demeanor. Granted, there are and will be many times that the relationship won't be worth fighting for. Lines may have been crossed and the trust subsequently shattered. Nonetheless, I implore you to exercise rules 1 and 2. It's truly for your own peace of mind.

If I could go back and redo a few situations, I would. It's not that I hope for a different outcome. It's that I frown on my conduct or my inability to tuck my heart in and take it off my sleeve.

I'm a deep-feeling, overly-analytical empath and that combination didn't always help when it came to fighting right. As a victim of sex abuse at a young age, I put up a tough demeanor as a coping mechanism. It was my way of saying, "He might have won that fight, but none of y'all are going to eff with me again" but if you approach every situation like they're all out to get you, you'll convince yourself it's the truth.
Your mind, your experiences and your outlook can truly make a mountain out of a molehill. Change the narrative. Too often, we talk about wanting to be chosen by the people that matter in our lives. Yes, you're an obviously easy choice when things are going your way, but when the going gets tough and your character is put to the test...would you choose you? Move with integrity, act with intention and be mindful of the moments you feel tempted to choose aggression over peace.
For every action, there is an equal or greater reaction and that's law. Newton's law to be exact.
Want more stories like this? Sign up for our newsletter here and check out the related reads below:

The Signs Of A Truly Intimate Relationship
8 Things You Should Do Daily To Keep Your Relationship Strong
This Will Get You Through The "Ho-Hum Seasons" In Your Relationship
Featured image by Shutterstock.

Did you know that xoNecole has a podcast? Subscribe on Apple Podcasts or Spotify to join us for weekly convos over cocktails (without the early morning hangover.)
As I wrapped up the final days of my 20s, I did the usual reflection thing: the lists of lessons learned before 30 and spent a lot of time alone. I hear my thoughts best when it's just me and her and I am a huge believer in introspection. I added up the intensity of each milestone prior, divided by the overwhelming life teachers and decided that I was the average of everything I had experienced up until February 22, 2019.
I thought about the lovers, the Planned Parenthood scares, the friends laid to rest, the parties, the nights I can barely remember, and the times I literally fucked everything up. Overreacted, blew things out of proportion.
The fuck-ups were my favorites because now I can finally say with age, I begat wisdom.
Want more stories like this? Sign up for our newsletter here and check out the related reads below:
Lessons I Learned In The Stillness Of Recovery
4 Lessons I Learned From Losing Friends
When I Turned 27, Everything Changed
Featured image by Shutterstock
Can we agree that this life thing is about as predictable as IKEA furniture? The display rooms are so well-thought-out and color-coordinated and everything is picture perfect, like your social media feed maybe? But chile, the instructions. Are they supposed to be that confusing or is it just me? What if we use the comparison of life being that cute wall shelf you had your eye on? When God packaged your shelf, he created each step to play a critical role in the final piece. If you skim read, you miss the italicized note in fine print, that read, "Extra screw in tiny pouch. Do not throw out," right after you threw all that extra sh*t in the trash. It's okay, you didn't know what you don't know.
Self-development is the fine print at the bottom, covering your behind and making sense of the extra screws. In order for you to develop self, you must first get better acquainted with her. We already know there is no manual, just adults that spoonfed us whatever was taught to them. And then boom, you're an adult and you have very clear stances on everything, have zero baggage at all and understand why you have such an interesting taste in men. No?! I really wish that the process involved a lot less work, but you can't afford to skip steps on the most important project you'll ever complete. You just have to do the work, darling.
Understanding self leads to healthier and stronger relationships.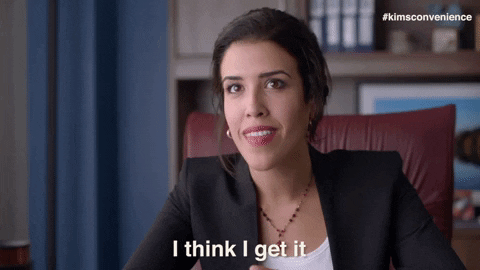 Instead of pointing fingers and distributing blame, you look to introspection when dealing with a rift or disagreement. When you're completely aware of the environments that trigger you and/or why, you can begin to curate your life to reflect this. Instead of having a screaming match with a sibling because they press your buttons like no other, you can retreat for a bit and assess the situation. Now you're no longer resorting to your default setting of raging lunatic and also possess the knowledge and the tools to 'rewire' your mind to react appropriately. Now, when you and your beloved sibling sit down you will also have the words to accurately verbalize what you're feeling.
Whether the other person is open to hearing you out and taking your feelings into consideration is outside your control. But at least you've gained an arsenal of techniques to help you decompress next time around.
You learn to love all the kinks and quirks about yourself that you've grown to love in others. Self-love is just directing that energy inward.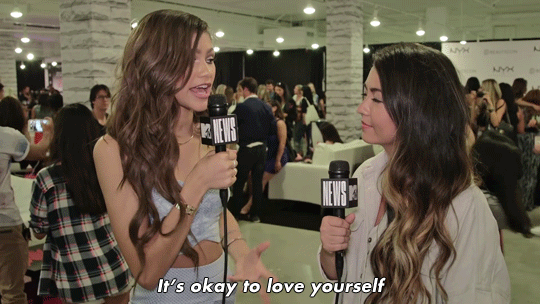 If you can think back to the last unbalanced relationship you had, there may have been something the other person had that you felt you didn't. Or they may have been able to make you feel a way that no one else could. Loved. Whole. Happy. Your perception tricked you into believing that you would only feel loved, whole and happy while in their company. Your lack of self-knowledge hid your own vault of good energy from you because you were too busy to take inventory of it.
You were drawn to these qualities because you possess them as well. They just had to be developed for you to notice. Now you can rid yourself of codependency and stop acting like the world is going to end when your best friend goes out with her other best friend. Solitude is never a bad thing when you love the company you're in.
You learn what you're made of and how to self-motivate.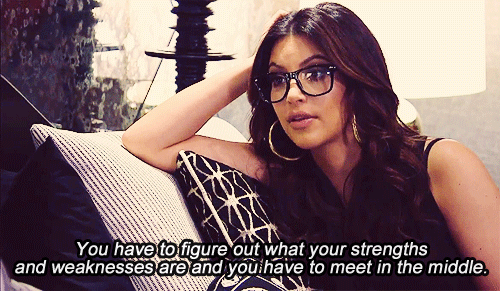 I hate the gym. That's my confession and an area that I'm striving to do better in, so I'm in the ring with you. Last winter however, I went on vacation and was really unhappy with the way I looked in my photos. I got to work in the gym as soon as I got back. I knew that I would cheat after a long day at work so I went first thing in the morning. I know that I'm more prone to keep my promises to myself if I share the goal, so I told my friend to hold me accountable. I also know that music is the absolute easiest way to shift our moods, so I had a playlist with every twerkable song on it, from dancehall to trap. I fool-proofed the goal because I knew what my weaknesses were. I hit my goal, lost my love handles and finally fit into my clothes again. So now that it's a year later and I've fallen off my game, I know exactly how to pick myself up AND that I'm capable. I start over this time with that peace of mind.
You never get to a point of perfection, that's the joy of being human. It's the ability and the know-how to change your circumstance that holds power.
I could write about this topic for days because I truly believe it's the ultimate life hack. How do you improve your life? Study it. Note strengths and weaknesses. Regroup. Repeat. As you begin to grow mentally and spiritually, you'll notice the ripple effect as it spreads into other areas of your life. You'll notice more opportunities that are in alignment with who you are at your core, simply because you're now able to identify them. You'll be able to articulate your needs and wants and get more out of life as you gain clarity and strength in your voice. Most importantly, you'll find an inner peace that surpasses understanding. You'll remain unmoved in the midst of chaos because you've learned how to tame the storm within. The woman who knows who she is, who she isn't and everything she's capable of has a different kind of sashay when she enters a room. She knows her worth.
Want more stories like this? Sign up for our newsletter here and check out the related reads below:
How The Rise Of Perfectionism Is Stunting Your Growth
What To Do When You're Changing But The People Around You Aren't
The 19 Books Every Entrepreneur Should Read
Self-Improvement Was My Addiction
Featured image by Shutterstock
If you are a big fan of the OWN network, you might have seen Mahisha Dellinger's face around recently as the new host of the television show Minding Your Business with Mahisha.
Or, if you are a product junkie that indulges in the best of the best for your natural, you might be an unknowing supporter of her hair care empire, CURLS.
In fact, Mahisha built an astounding $15 million brand and owes it all to her risk-taking ambition and disadvantaged upbringing. Mahisha was willing to take chances where others saw risk and with knowledge obtained through her 9 to 5, she single-handedly paved the way for natural hair care.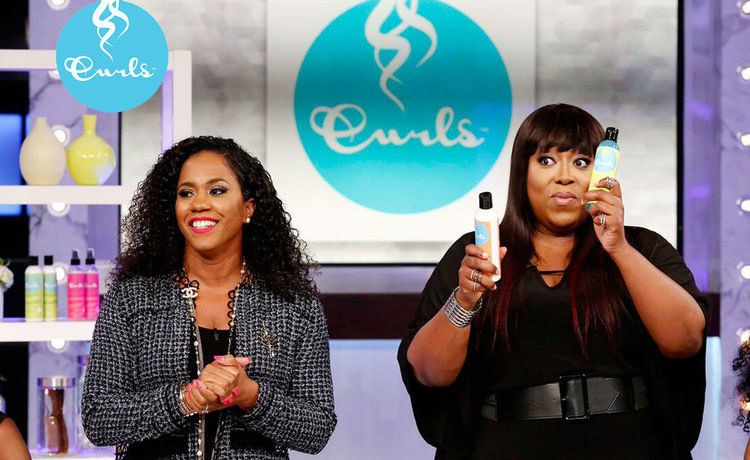 The 45-year-old womanpreneur recently spoke with xoNecole about her career journey and shared the secret of how she went from poverty to penthouse.

Born in South Sacramento in an area dubbed "Danger Island" to a young single mother, it's safe to say that the cards were never dealt in Mahisha's favor. "I was my mother's second child by her second boyfriend. The first was a pimp. The second was a college educated Tuskegee University graduate who deemed her unworthy to marry," she told xoNecole.
Mahisha learned self-dependency at an early age. With her mother often working or away from home, the CURLS founder was tasked with taking full responsibility for herself at only 7 years old. "I witnessed everything from drive-bys (my home being a target on multiple occasions due to my brother's gang activity), home invasions, and murders, pimps and prostitutes… Friends pregnant by 15, while some of their brothers didn't make it to see 18. My first sexual experience wasn't by choice, [it] was by gunpoint at the age of 14. I was a young single mother destined to be another statistic."
It was then she had to make the decision to be a leader, or to be inevitably led into poverty, and the young entrepreneur refused to fall victim to the latter.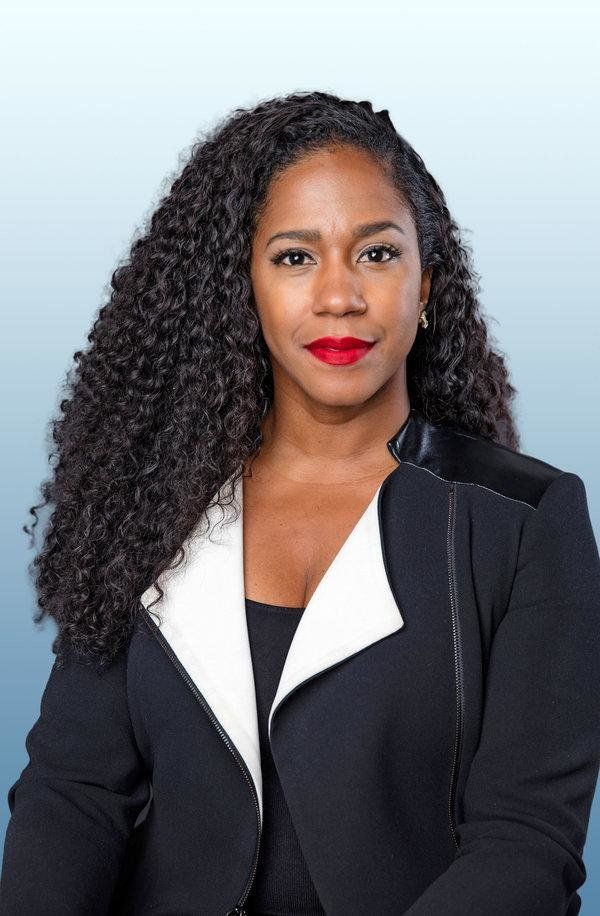 Mahisha learned that growing up on the rougher side of the tracks was as much a gift as it could have been considered a curse. In her position, she saw personally how generational cycles of poverty plagued the community, neighborhood, and even her own family. From that point, she was determined to take control of her life and break free from the cycles that surrounded her, and she knew that there was only one way to make this happen.

To her, an education was the key to unlocking that freedom. "I took control of my destiny, my legacy, [and] my kid's legacy by finishing my education," she explained.

After finishing school, Mahisha had an idea that would fill a void for curly haired naturals, women of color in particular, and would change the natural hair game forever. In 2002, CURLS was born. It was a risky move, as this was the cusp of the naturalista wave and black women embracing their natural curls hadn't yet been widely accepted as it is today. Mahisha did her due diligence, researched her market and put her extensive chemistry background to good use. As a result, she was able to benefit from launching early, long before the wave hit.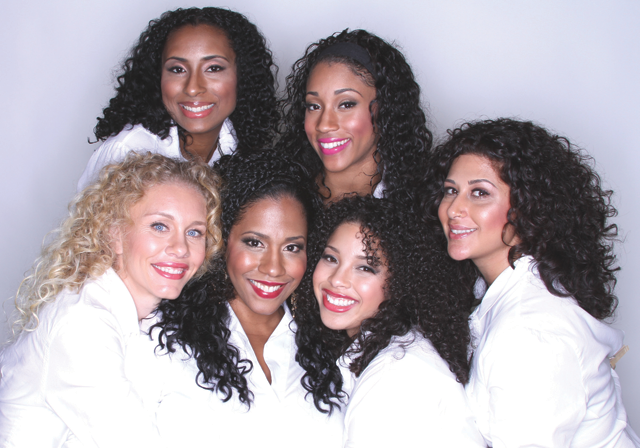 www.hypehair.com
As a seasoned vet, it is common knowledge that entrepreneurship isn't all it's made to seem on social media. After almost two decades in the game, Mahisha shared a few lessons with us that she feels every entrepreneur should know before jumping into the arena. "Your chances of failure are FAR greater than succeeding [because] 80% of businesses fail by year five. Don't let Instagram fool you into thinking the grass is greener on the other side, they just used a filter," she continued. "Entrepreneurship can be extremely lonely. You will have to sacrifice fun for funds if you want to grow your business."

Although African American female-based businesses are on the rise (up 300%), only 4% make it to the million-dollar mark, which is where Mahisha's new series Mind Your Business with Mahisha comes in to lend a hand to aspiring entrepreneurs.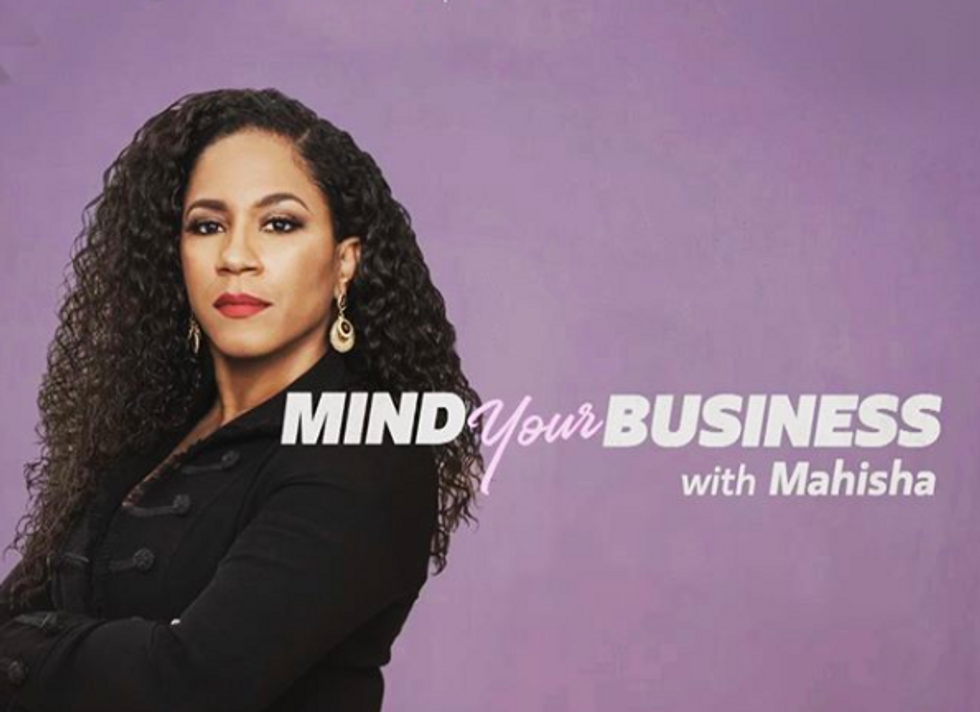 She is proof that where you come from doesn't determine where you're going and is committed to taking up the torch and lighting the way to bridge the gap. Mahisha might have come from poverty, but thanks to her relentless faith and determination, she and her whole family are living it up in the Penthouse.

And she's still good on any MLK Boulevard.
For more of Mahisha, follow her on Instagram.
Originally published on September 10, 2018
An acquaintance and I went for lunch the other day. We did the usual banter and bullshit, and then the convo became a vent session where she shared that she felt she should be further along in her journey. While discussing her pain points, my journey was mentioned as a subtle comparison. Comparison isn't the thief of joy -- it kills the thing.
I did my best to encourage her, share a few resources and remind her that everything isn't as it seems. Building my personal brand has been a long time coming, but I can't be expected to post every missed shot, and all of the failures that led to this moment. When you're looking at the tip of the iceberg, you really have no idea how much of it you don't see.
If we choose to envy our sisters instead of seeing their own successes as inspiration, we all lose.
I identified with my IG friend's current state of mind all too well, before I had the epiphanies that introduced me to purpose. She was in a space of giving too much time and attention to people that didn't believe in her and questioned her abilities. I empathized with her because I know that our feeds, the comments and the smoke and mirrors can blind us to the greatness that lies within, but between you and me - she's really freaking dope. Chances are, you are too.
Here are 3 reasons you feel envy where you should feel inspired:
1. You haven't discovered your own purpose.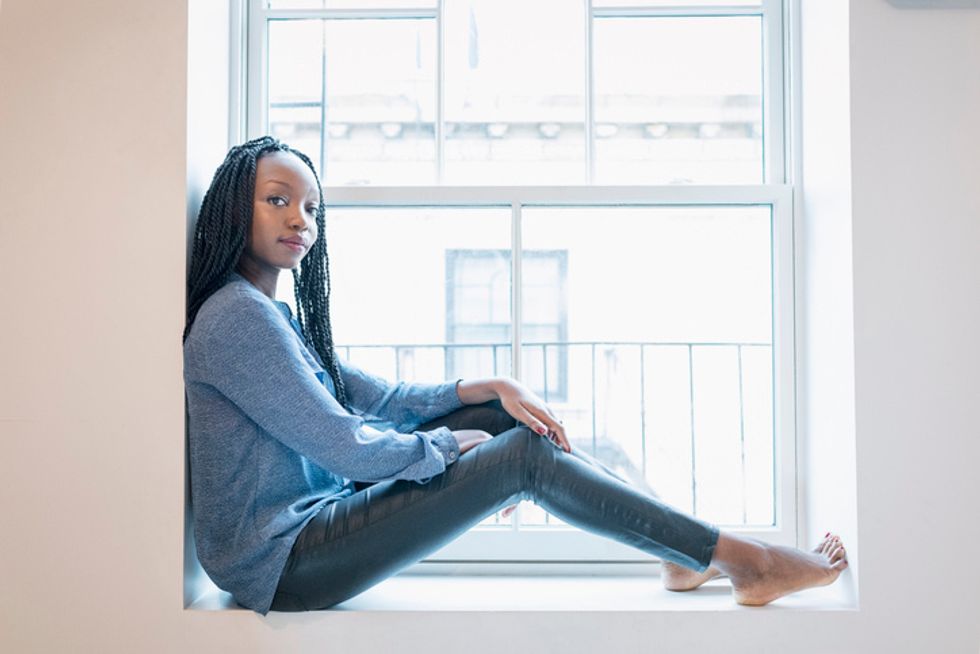 Getty Images
It can be difficult to hear your bestie gush over her new promotion at work when you've been floating between meaningless desk jobs for the past 12 months. You hear the little voice in your head telling you that you should be happy for her, but the words never come out that way. You purposely scroll past her New Job posts on social media because showing her love would mean that you're only getting further from your own purpose...no? If that sounds a little crazy to you - it should.
Learning to be happy for others in their season of winning can do the complete opposite. The energy you exude while embodying those negative feelings will never attract happiness. Instead of being miserable in a corner, you could see the seed of opportunity and ask her how she got there. As friends are supposed to support each other, she may let you know of an opening you could take advantage of, etc.
Spend time with yourself (an energy cleanse of sorts) and allow yourself to find what it is you truly love. Being upset with others because you haven't tapped into your potential is not the answer. Your purpose isn't always tied to your profession. Your happy could be found teaching art therapy classes at an old folks' home. Whatever it is, your sister's purpose has nothing to do with yours but your attitude towards it may be postponing you finding your own.
2. You have too many people in your ear convincing you that winning is a myth.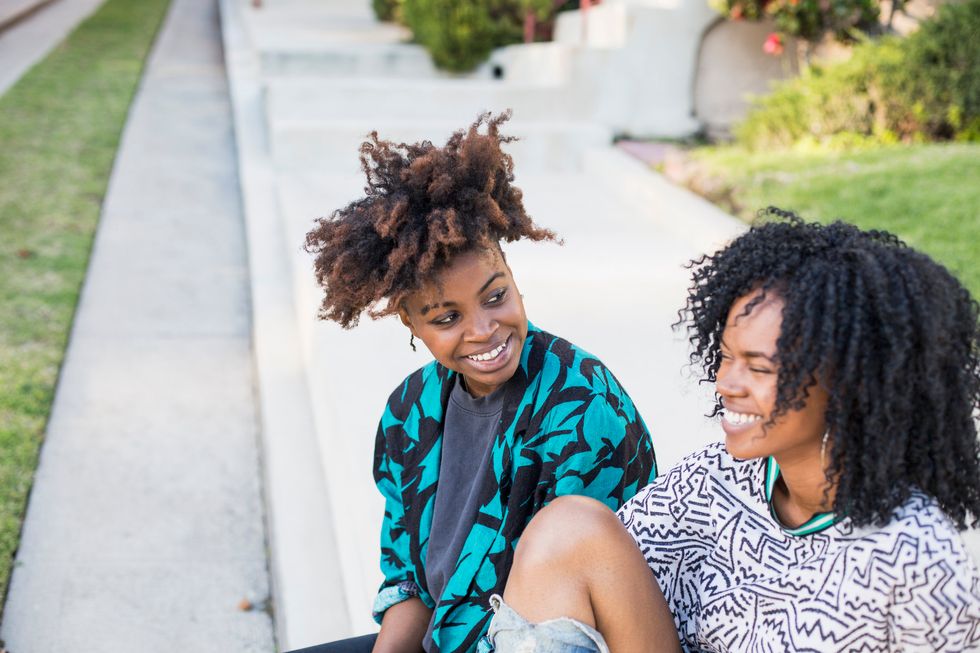 Getty Images
Let's be honest -- you wanted to have a career as a beauty influencer too. Someone along the way got in your ear and convinced you that it was all a lie. Someone you valued shit on your dreams and you accepted their limited perception as truth.
Just because it didn't happen for you doesn't mean it's impossible. Just because it hasn't happened for you YET doesn't mean that it's impossible. When I changed my environments to get close to the winning team, I realized just how small I was actually living. I was able to see that it really was possible to turn one's annual salary into a month's income. I was able to see that one really could travel the world and get paid to do it just by being themselves (amongst other things).
I learned to spend less time with the people that convince me my dreams are too big lest I adopt their paradigms. I've brainwashed myself to believe that winning is the only option. We think/act and operate on the level of our perspective. Be mindful of the perspectives you adopt.
3. You aren't busy enough with your own life.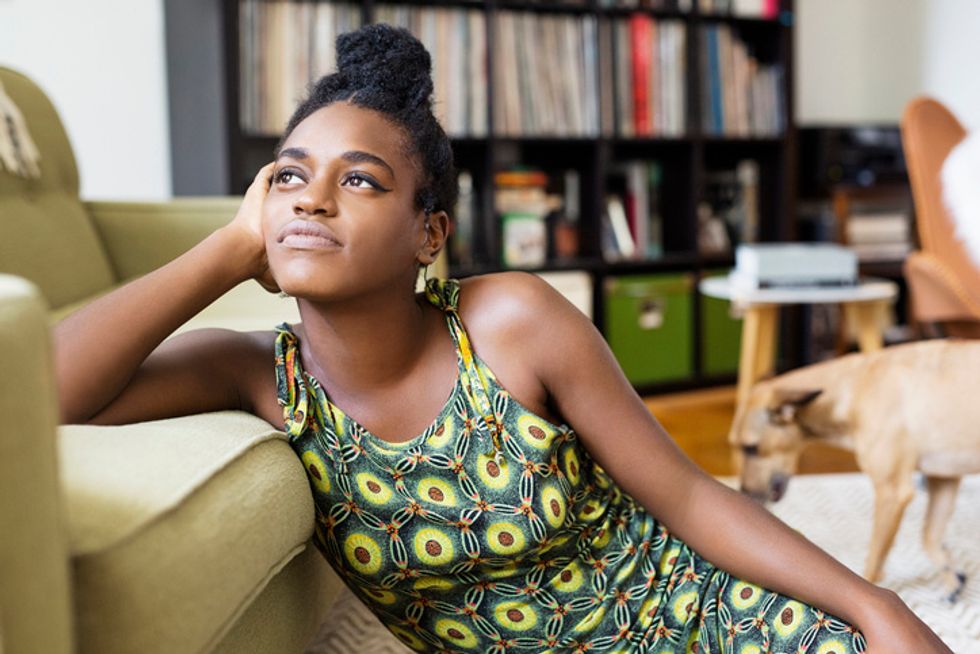 Getty Images
This new Screen Time feature on the iPhone put into perspective how much time I spent on my phone per day on average. Sadly, I must admit to spending five hours on the device itself daily, and half of that is social media. I'm a content creator so I have a legitimate excuse but that's almost 20 hours a week of keeping up with the Joneses. I'm a mommy, have a full-time hairstyling business, am a part-time writer/ghostwriter and STILL somehow find the time to mind other people's business via the gram.
What prevents me from getting caught up in the whirlwind of social media is being present in the activities I enjoy outside of scrolling. When I am with my hair clients, we talk about their new jobs, pregnancies, boyfriend drama, etc. And my phone stays in my hair drawer until I'm done and ready to take pics. When I'm mommy-ing, I get my son in the kitchen for a little entertainment. When I'm writing, my phone is on Airplane mode with an instrumental playlist in the background.
You need to live a life so full that you no longer have the capacity to play the comparison game.
I don't live a reality TV-worthy life but shit, it's mine and I love it. And because I love it, deeply, I can meet another on her best life journey with a genuine, "Yassss, girl yasssss."
Can we make celebrating our sisters even when we're in the trenches our new hashtag goals?
Featured image by Getty Images
My healing began the day I decided it was too painful to remain the same.
At some point you get sick and tired of being sick and tired.
It's March but my New Year begins now. I quit smoking on January 1st and picked the habit up again a few days later. The ever-mounting stress of life made me return to my comfort zone. Note to self: Never do that. Don't. Go. Back. Nothing healthy grows from the comfort zone, so make it a point to never return.
You get comfortable with being uncomfortable. You sit in the hurt and you go through the motions and become reacquainted with self.
Up until this point in life, I had been focused on everything but me. Everything, but the healing. Everything, but growth. And it clearly wasn't working. Every single winter, I found myself plagued with depression. I had gotten better at managing the stress over the years, but I was coping and coasting.
I hadn't healed the hurt.
And it manifested in the physical, every year, without fail as the cold weather set in. While I didn't realize it – it was all in my head. I was the bag lady Ms. Badu, so eloquently spoke of. I carried with me, each year the depression that had plagued me all my life. I carried the hurt of failed relationships, family stress, and my inability to hold down a consistent job. I carried the drama of old friendships and a past life I no longer wished to revisit. And sis, them bags are heavy.
It was only when I embarked on the road of wholeness and healing, that I was able to enter my season of The Almighty Glow Up.
Below are three major steps I took to begin my healing and returning to a place of wholeness within my self.
I Wrote Myself A Love Letter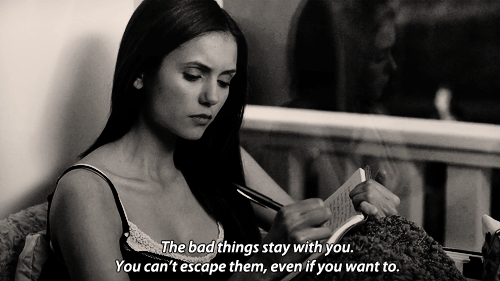 It went something like, "I love your broad nose. I love your fat ass. I love your wide hips. I love your outspoken nature." And I pretty much just shouted myself out for loving every single part of me that I was taught to hate. You know the features everyone is spending big bucks on these days.
Ya. That part.
It took me a while to begin the list, which was interesting as I sometimes spoke the language of compliments fluently and they rolled off my tongue on a whim. Whether I was complimenting a sister on her poppin' twist out or complimenting a peer on their perseverance, I needed to learn how to compliment myself. Encourage myself. Be my own cheerleader.
I Allowed Myself To Feel The Hurt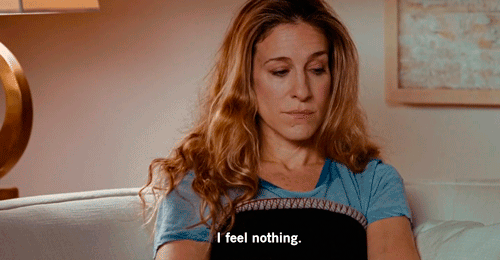 I needed to understand my emotions if I wanted to master them.
Why…did I feel so hurt when people abandoned me. Why…did I find it so hard to forgive and/or say sorry. Why…was it so hard for me to accept things as they were.
At the root of my problems, I knew that I was standing in my own way. Forgiveness is a gift you give yourself. And I had a whole lot of people to forgive. I started with the apologies I never got and probably never will. My peace was an inside project. I then went on to forgiving self for being too naive to know any better. I started to trust myself to make better choices, to choose my friends more wisely the next time around, to find a partner that actually loved me for me and all of the parts I was still learning to love. PS. Unicorn men do exist.
Let the tears flow – so your soul can open up.
I Made Personal Development A Personal Project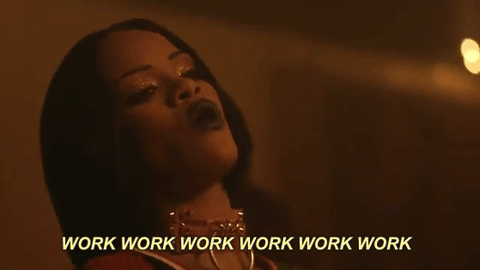 I read every book I could find. I sought out every mentor that embodied what I wished to become, and I clung to them for dear life. Listen, you are going to have to humble yourself on this journey to healing and peace. No one has all the answers and if you knew what you were doing, you wouldn't feel broken on the inside.

I attended every church service I could make it to because I knew my soul would be fed each week. I gobbled up the Super Soul Sunday episodes that Oprah would air on the OWN network ever so fittingly for my Self-Love Sundays. I devoured Iyanla Vanzant's Fix My Life until I could finish her sentences. Did y'all catch that episode with Neffe and Hubby? Chileeee, Iyanla. Does. Not. Play. And you shouldn't play with your life or healing either.
Wholeness is something we should all seek. When you are broken, it's only so the
light can reach you.
Now, I'm no therapist BUT these are the steps that worked for me. This is what catapulted my journey on the road to healing and wholeness. These are the steps I repeat as often as need be, so I never ever find myself chained to a hospital bed being force-fed medication to be happy. I've found a peace that surpasses all understanding and have subsequently attracted a wonderful man after years of dealing with abusive men who only wanted that one thing Lauryn sang about in "Doo Wop". I also have friends that embody traits I can be proud of and life's G R E A T.
I implore you to join me in the land of Happily Ever After. Now, shit is still going to happen because God laughs when we tell him our plans but I can assure you the universe definitely does not want you to sit and wallow in the valley of sadness for the rest of your life.
We. All. Gon. Get. This. Healing.
Featured image by Getty Images