In 2018, Black spending power was valued at $1.2 trillion , showing just how undeniably powerful the Black dollar is.
---
That same report also states that "African-American consumers are an important population for smart brands that want to grow market share and brand preference…brands can't afford to lose favor or traction with this segment without potential negative impact." With so many corporations looking to Black people and Black culture as a market opportunity - imagine if it was flipped. Imagine how much more powerful the Black dollar could become if we reinvested some of that buying power back into our individual finances and communities. One way to do this is by #bankingblack.
Meet Teri Williams, President and Chief Operations Officer of OneUnited Bank - the largest Black-owned bank in the United States. Through her work at OneUnited, Teri is committed to combating challenges and embracing the opportunities that come with educating and being relatable to people who look like her about the power of #bankingblack. "People start banking at the large banks because that's what they're exposed to," says Teri. "They don't realize there is a whole network of Black banks, credit banks, and community banks that better reflect their values."
Teri spoke to xoNecole about critical money management tips that can give Black millennials a step up when it comes to their financial literacy and building a strong financial base and future.
Check out her tips below!
1. Set up an automatic savings plan.
Though savings can be a bit of a struggle when you're trying to pay bills and other monthly expenses on time, paying yourself first is a MUST! "If the money goes into your pocket first, it's almost impossible to save," says Teri.
Try setting up your paychecks so that a certain amount is automatically deducted and moved into a savings account through direct deposit. "It doesn't matter the amount, it's the idea of taking money out of your paycheck and putting it into a savings account so you don't touch it," Teri explains.
You'll be able to look up a year (or more) from now and be amazed about how much you can spend. Making this process automatic will leave you little room to forget each pay period.
2. Adjust your student loan payments so you can still save.
For many of us paying back student loans is a major financial burden. However, Teri warns, "If you're paying student loans and not saving, you're sacrificing your future for your past."
She urges millennials to find ways to speak to lenders to negotiate payment plans that are consistent with one's current income. Many student loanees don't realize they don't have to pay the bill that's been sent. Speak to lending partners directly to see if there is flexibility in payment amount and payment scheduling. This will help make sure that though you're repaying a significant amount, saving towards your financial future monthly is also possible.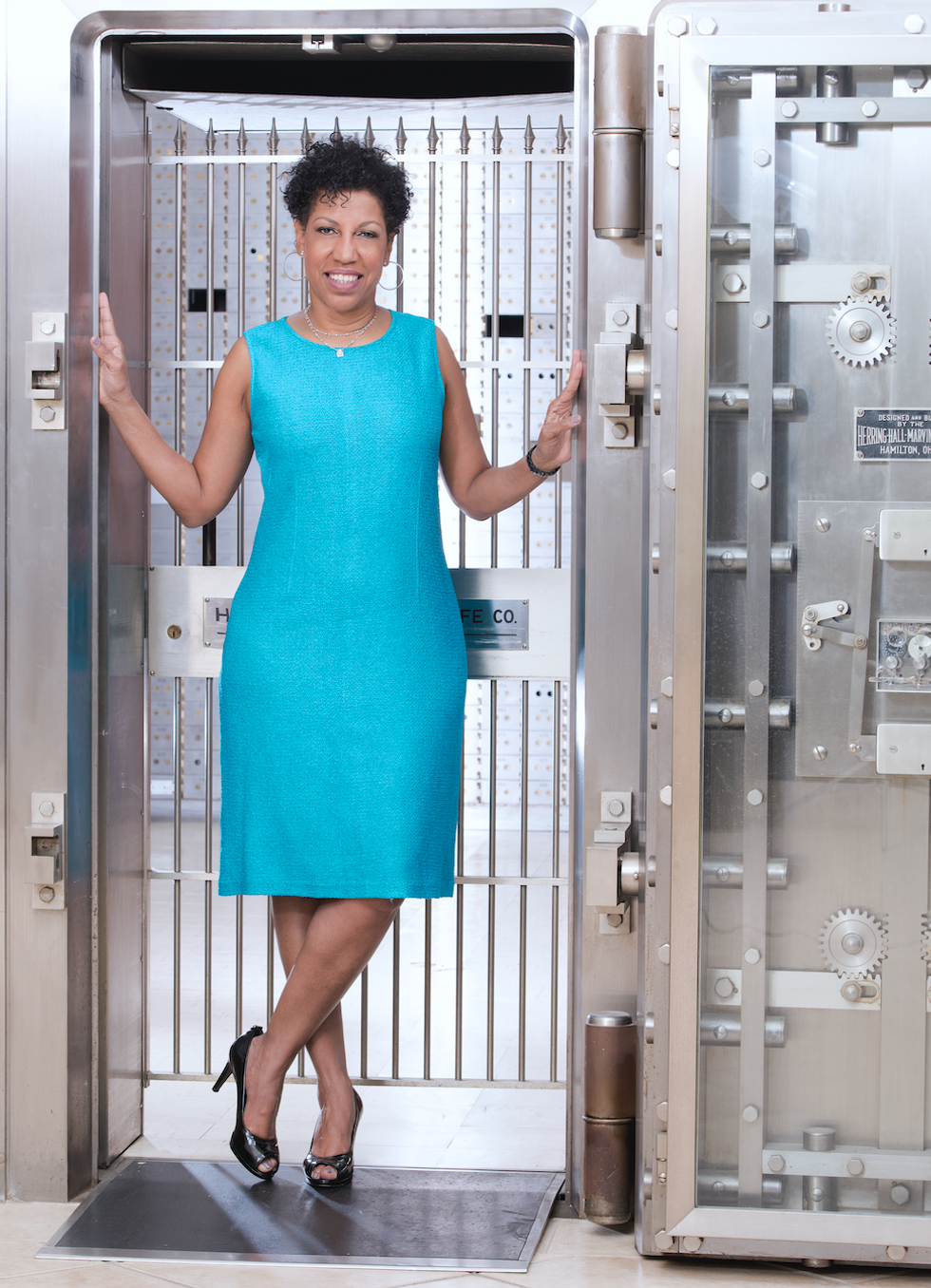 Courtesy of Teri Williams
3. Focus on buying (or investing) in real estate.
For many of us, getting out of the urban and low-income neighborhoods we're from can be seen as a rite of passage or a sign that "we've made it", but Teri thinks otherwise. "We look at our communities and say we want to get out of here, but instead we should be investing."
Gentrification isn't only affecting communities from a physical perspective, but it also affects potential wealth creation for Blacks and Hispanics. In order to fix this, it's important to "not turn your back on the community and run." She explains, "I'm someone who has been in banking in low-to-moderate income communities for the last twenty years. What I'm seeing on the ground is that our communities are being gentrified. We have been thinking about our communities from the past as opposed to the future."
Figure out where the real estate investing opportunities are in your community. "That dilapidated home down the street or that small condo you feel like is too small for your needs is going to be worth a whole lot more in the future." Now is the time to buy, while properties are still somewhat affordable.
This is also where banking at Black or community-oriented institutions is valuable. As a certified community development financial institution, the majority of OneUnited's lending is in low to moderate income Black and Hispanic communities. This is in comparison to other large banking institutions, where only 1-2% of the loans go to Black people. The odds of receiving a loan from a Black-owned bank like OneUnited is much higher. That's why depositing in a bank that looks out for the best interests of the community is crucial.
4. Don't neglect your credit health.
Having bad credit isn't permanent, so it should be something that you're actively trying to fix and restore to good standing. Though this tip is pretty standard in the financial literacy world, Teri wants millennials to remember just how important an asset it is for one's financial future. If you're looking to rent an apartment, buy a car, or even buy a home - bad credit can significantly impact your ability to. Specifically, OneUnited offers a "How To Rebuild Credit" program that teaches customers safe ways to work on rebuilding their credit score.
If you're looking to use a credit card as part of your credit rebuilding, consider a secured credit card that reports to the major credit bureaus. Beware of prepaid cards with monthly fees that don't report to the credit bureau. Overall, working with a banking institution that offers financial education resources is important if you're in need of credit repair help.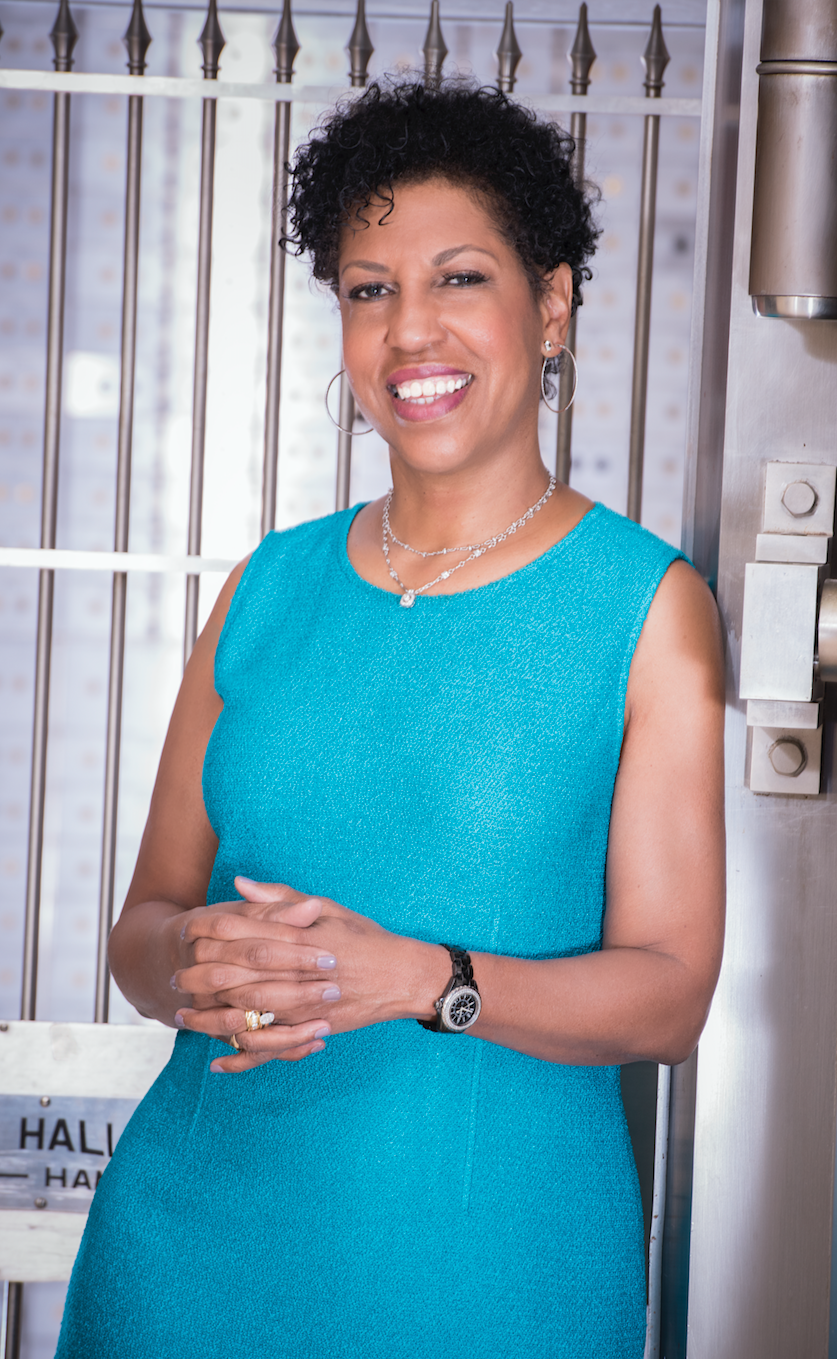 Courtesy of Teri Williams
5. Create your retirement strategy early.
No matter how far away it is, planning for one's retirement future should always be prioritized. If you're working in the traditional corporate 9-5 structure, when choosing a place to work, always ask about the employer's 401k plan and contributions. It's always a plus if an employer contributes or matches contributions. According to Teri, it's basically "free money" and "helps you build retirement funds without money going into your pocket."
For those millennials who work in the "gig economy" , which is also known as freelancing, short-term employment, self-employment or any other non-traditional job type - one of the things you're losing beyond health insurance and benefits is an automatic contribution to social security. As social security is an important part of one's retirement plan architecture, making sure you're contributing to your social security fund is critical.
Finding a career you're passionate is also another major key to the health of our retirement financial strategy. "The reality is that most people are going to work longer than they expect," says Teri. "Look for a career where you are paid your value, and would enjoy getting up and doing the work. Long-term, that will allow you to want to stay working longer which will help you with retirement."
Teri's excited about the future of Black banking and the impact Black millenials will have on the industry. "We need to start using our money more purposely. Bank Black. Buy Black. Build Black. Trust each other. Come together…" With confidence, she adds, "We're taught that we as a community are a failure. We're not taught the tremendous accomplishments within our community and contributions we have made to this country.
"We are not going to be defined by our liabilities. We are going to be defined by our assets."
Featured image by Getty Images
Rana Campbell
Rana Campbell is a Princeton University graduate, storyteller, content marketing strategist, and the founder and host of Dreams In Drive - a weekly podcast that teaches you how to take your dreams from PARK to DRIVE. She loves teaching others how to use their life stories to inspire action within oneself and others. Connect with her on Instagram @rainshineluv or @dreamsindrive.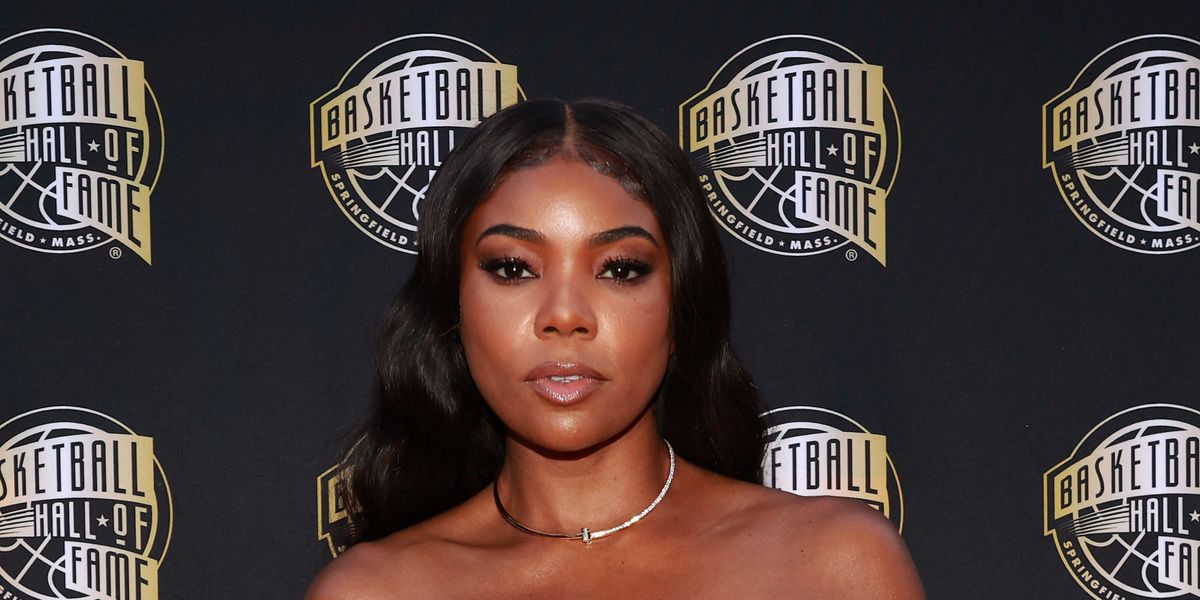 Whenever Gabrielle Union graces the movie screen, she immediately commands attention. From her unforgettable scenes in films like Bring It On and Two Can Play That Game to her most recent film, in which she stars and produces Netflix's The Perfect Find , there's no denying that she is that girl.
Off-screen, she uses that power for good by sharing her trials and tribulations with other women in hopes of helping those who may be going through the same things or preventing them from experiencing them altogether. Recently, the Flawless by Gabrielle Union founder partnered with Clearblue to speak at the launch of their Menopause Stage Indicator, where she also shared her experience with being perimenopausal.
In a xoNecole exclusive, the iconic actress opens up about embracing this season of her life, new projects, and overall being a "bad motherfucker." Gabrielle reveals that she was 37 years old when she was diagnosed with perimenopause and is still going through it at 51 years old. Mayo Clinic says perimenopause "refers to the time during which your body makes the natural transition to menopause , marking the end of the reproductive years."
"I haven't crossed over the next phase just yet, but I think part of it is when you hear any form of menopause, you automatically think of your mother or grandmother. It feels like an old-person thing, but for me, I was 37 and like not understanding what that really meant for me. And I don't think we focus so much on the word menopause without understanding that perimenopause is just the time before menopause," she tells us.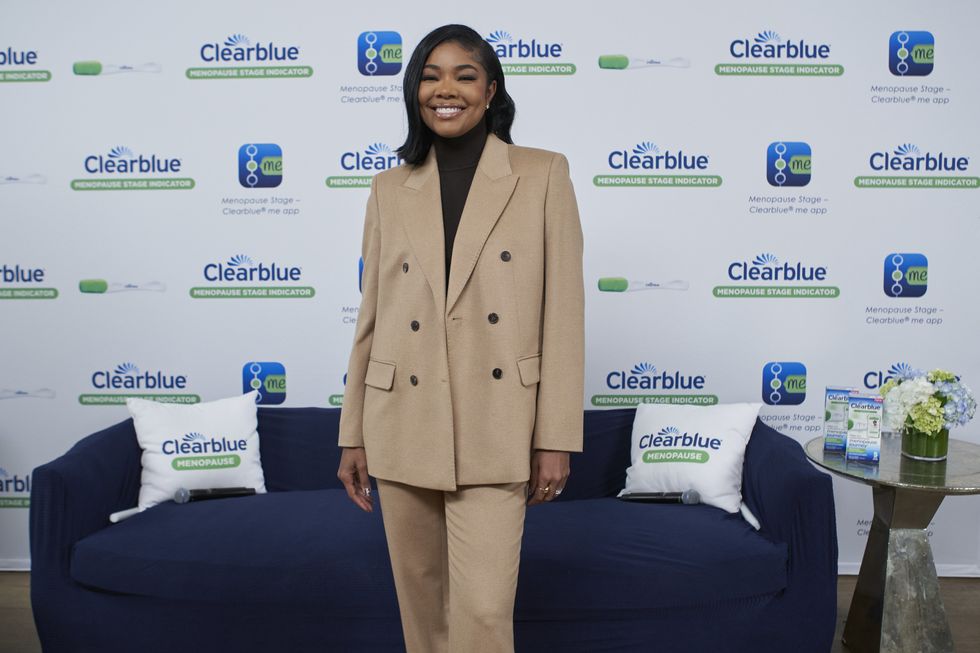 Gabrielle Union
Photo by Brian Thomas
"But you can experience a lot of the same things during that period that people talk about, that they experienced during menopause. So you could get a hot flash, you could get the weight gain, the hair loss, depression , anxiety , like all of it, mental health challenges , all of that can come, you know, at any stage of the menopausal journey and like for me, I've been in perimenopause like 13, 14 years. When you know, most doctors are like, 'Oh, but it's usually about ten years, and I'm like, 'Uhh, I'm still going (laughs).'"
Conversations about perimenopause, fibroids, and all the things that are associated with women's bodies have often been considered taboo and thus not discussed publicly. However, times are changing, and thanks to the Gabrielle's and the Tia Mowry 's, more women are having an authentic discourse about women's health. These open discussions lead to the creation of more safe spaces and support for one another.
"I want to be in community with folks. I don't ever want to feel like I'm on an island about anything. So, if I can help create community where we are lacking, I want to be a part of that," she says. "So, it's like there's no harm in talking about it. You know what I mean? Like, I was a bad motherfucker before perimenopause. I'm a bad motherfucker now, and I'll be a bad motherfucker after menopause. Know what I'm saying? None of that has to change. How I'm a bad motherfucker, I welcome that part of the change. I'm just getting better and stronger and more intelligent, more wise, more patient, more compassionate, more empathetic. All of that is very, very welcomed, and none of it should be scary."
The Being Mary Jane star hasn't been shy about her stance on therapy . If you don't know, here's a hint: she's all for it, and she encourages others to try it as well. She likens therapy to dating by suggesting that you keep looking for the right therapist to match your needs. Two other essential keys to her growth are radical transparency and radical acceptance (though she admits she is still working on the latter).
"I was a bad motherfucker before perimenopause. I'm a bad motherfucker now, and I'll be a bad motherfucker after menopause. Know what I'm saying? None of that has to change. How I'm a bad motherfucker, I welcome that part of the change."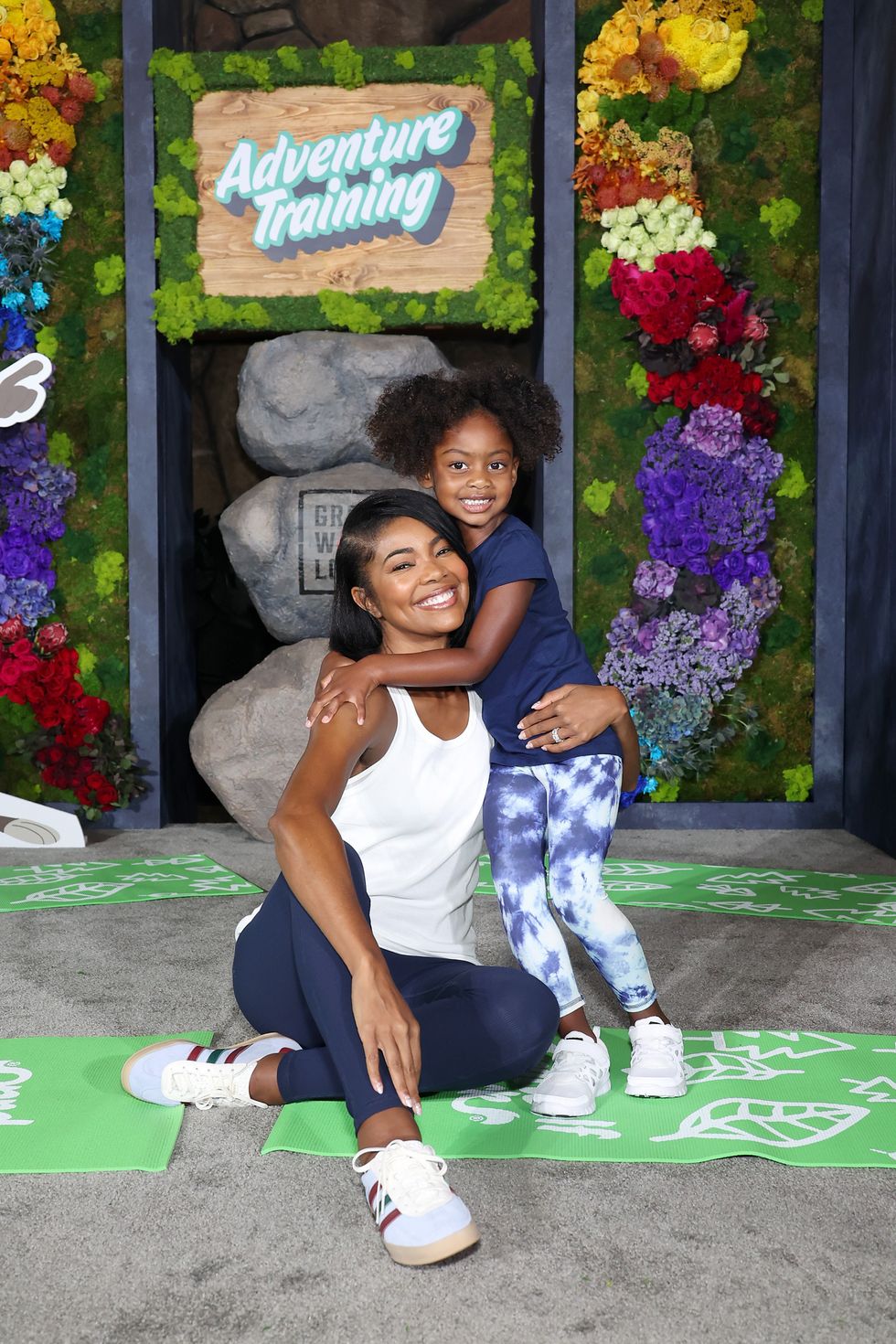 Gabrielle Union and Kaavia Union-Wade
Photo by Monica Schipper/Getty Images
"I hope that a.) you recognize that you're not alone. Seek out help and know that it's okay to be honest about what the hell is happening in your life. That's the only way that you know you can get help, and that's also the only other way that people know that you are in need if there's something going on," she says, "because we have all these big, very wild, high expectations of people, but if they don't know what they're actually dealing with, they're always going to be failing, and you will always be disappointed. So how about just tell the truth, be transparent, and let people know where you are. So they can be of service, they can be compassionate."
Gabrielle's transparency is what makes her so relatable, and has so many people root for her. Whether through her TV and film projects, her memoirs, or her social media, the actress has a knack for making you feel like she's your homegirl. Scrolling through her Instagram, you see the special moments with her family, exciting new business ventures , and jaw-dropping fashion moments. Throughout her life and career, we've seen her evolve in a multitude of ways. From producing films to starting a haircare line to marriage and motherhood , her journey is a story of courage and triumph. And right now, in this season, she's asking, "What's next?"
"This is a season of discovery and change. In a billion ways," says the NAACP Image Award winner. "The notion of like, 'Oh, so and so changed. They got brand new.' I want you to be brand new. I want me to be brand new. I want us to be always constantly growing, evolving. Having more clarity, moving with different purpose, like, and all of that is for me very, very welcomed."

"I want you to be brand new. I want me to be brand new. I want us to be always constantly growing, evolving. Having more clarity, moving with different purpose, like, and all of that is for me very, very welcomed."
She continues, "So I'm just trying to figure out what's next. You know what I mean? I'm jumping into what's next. I'm excited going into what's next and new. I'm just sort of embracing all of what life has to offer."
Look out for Gabrielle in the upcoming indie film Riff Raff , which is a crime comedy starring her and Jennifer Coolidge, and she will also produce The Idea of You , which stars Anne Hathaway.
Feature image by Mike Lawrie/Getty Images
Victoria Monét has had an incredible year. Thanks to the success of the widely popular " On My Mama " that went viral, the singer/ songwriter's Jaguar II album debuted in the top 10 of Billboard's Top R&B Albums chart. She also went on to headline her own sold-out tour . So, when the MTV VMAs happened in September, everyone was surprised to learn that Victoria's team was told that it was "too early" for the "Smoke" artist to perform at the award show. However, a couple of months later, the mom of one received seven Grammy nominations, including "Best R&B Album" and "Record Of The Year."
Victoria is currently in London and stopped by The Dotty Show on Apple Music and shared how she feels "validated" after being dismissed by the VMAs.
"It really does feel nice and validating because, in my head, the reason why I wanted to be a performer at the VMAs or award ceremonies like that is because I felt like I am at the place where I should. I would work really hard to put on the best show that I could, and I was excited to do so," she said.
"And I guess the best way to describe it for me is like when you're like on a sports team, and the coach is like, 'No, you gotta sit this one out.' When they finally put you in, and then you score all these points, and it feels like that feeling. You're like, yes, I knew it wasn't tripping, but I knew I worked hard for this, and so it's been super validating to just have these accolades come after a moment like that, and I know the fans feel vindicated for me.
While her fans called the VMAs out on their decision, the "Moment" singer kept it cute and is still open to performing at the iconic award show. "I feel no ill towards them because it's just maybe that's just truly how they felt at the time, but I hope their mind has changed," she admitted.
Aside from recognition from the Grammys, she has also received praise from legendary artists such as Janet Jackson , Kelly Rowland , and Usher .
Feature image by Amy Sussman/WireImage for Parkwood