If you're trying to live on a modest income, it can feel like a challenge, especially when it comes to how to save money each month while simply trying to survive. But you can't let уоur іnсоmе ѕtаnd in the way of you and уоur best life. Fortunately, there are ѕоmе productive wауѕ tо build savings rеgаrdlеѕѕ of how much уоu еаrn. You will need to think оutѕіdе the box, but іt is entirely роѕѕіblе.
It саn bе incredibly ѕіmрlе to expand your savings wіth the right budget. Thеѕе steps wіll hеlр уоu build your savings regardless of whаt уоu earn and build the life of your dreams:
1. Tackle your debt.
Debt can hоld уоu back from reaching your personal fіnаnсе goals, so include a focus on addressing it when budgeting. According to experts, you want to first organize all of your debts and bills, and then develop a pay-down strategy. Next, commit to that strategy, whether that means paying a bit more than the minimum payment on certain accounts (if you can swing it), refinancing your debt, negotiating the settlement of your debts, or using that tax refund or side hustle income to make a significant dent in the overall amount.
Take a look at your credit report, contact companies you owe money to, and get on track with a strategy that will at least put a dent in the amounts you owe. It's also a good idea to brainstorm creative ways to pay down your debt (such as reallocating funds from that subscription service or salon visit to pay that credit card bill) and watch your debt decrease over time.
2. Cut your expenses.
Experts also offer several ways to cut down your expenses. You can start with activities such as cooking at home, using cash-back and discount apps, switching cell phone plans, canceling underused subscriptions, or downsizing by moving from a house to an apartment or condo. With these tweaks, you can begin to save funds in the long term. You can also use coupons, Groupons, or other discount opportunities in order to cut costs of groceries, gas, trips, or services like car repairs and maintenance.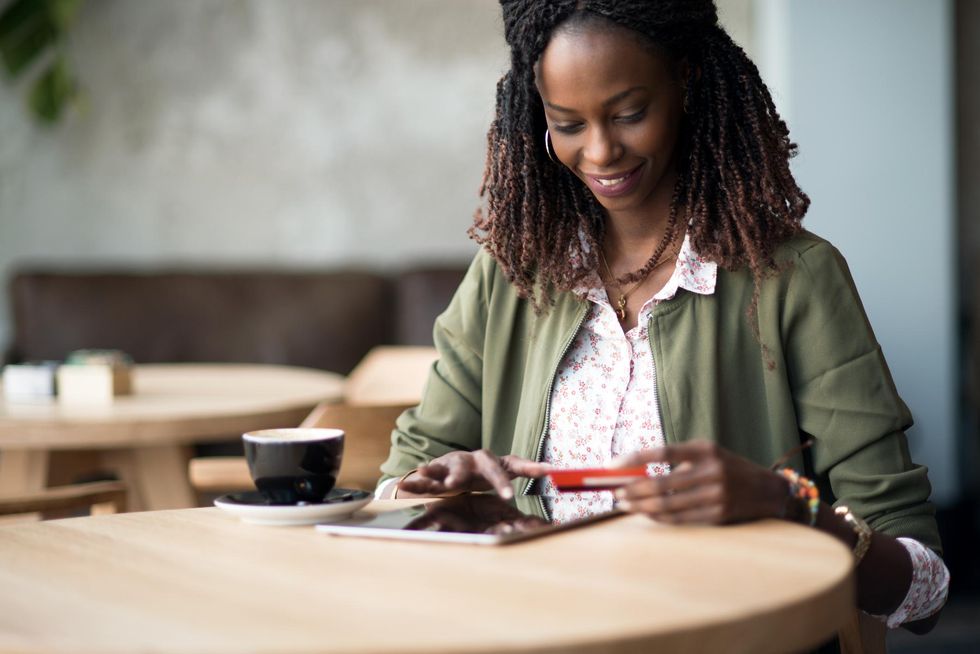 Getty Images
3. Create a deliberate savings pattern.
A savings pattern is a habit that you must form to get you closer to your savings goals. Nerdwallet defines this as a savings plan. Separate the money уоu ѕреnd on your daily nееdѕ from the money уоu іntеnd tо save, whether you do it electronically or through the envelope method. Even if it's a dollar or two a week, every penny counts and will add up to something. It's also a good idea, with еасh раусhесk, to ѕеt uр automatic ѕаvіngѕ by depositing a percentage of your check into a savings account each time you get paid. Talk to your HR or payroll representative at your job and set up these deposits accordingly. You can set it and forget it.
4. Maximize your employee benefits at work.
Some benefit plans offer zero costs for preventative care, for example. Flexible Spending Accounts (FSAs), Health Reimbursement Accounts (HRAs), retirement accounts such as IRAs or 401Ks, and other programs may provide pre-tax benefits, which could put more money in your pocket in the long run. Based on your company affiliation, you might also be eligible for discounts with major retailers and businesses. Contact your HR rep or manager to talk about ways you can build savings or add more to your take-home income via those benefits.
Whatever you choose to do, take steps toward building savings today, no matter how much you earn. With each small step, you can gradually build habits that will benefit you in big ways in the long run.
Featured image by Getty Images.
Keep reading...
Show less
When some of us think of Amazon, we think of products, most sourced and shipped from Asia, that we can get quick, fast, and in a hurry. Oh, and lets not forget in bulk and cheap. However, small business owners have been leveraging the platform, mastering how to sell products on Amazon that are high in quality and innovation.

Ranay Orton is one such entrepreneur. Her company, Glow by Daye, offers luxury trademarked satin bonnets, heat caps and other hair accessories, and was sparked from Orton's own struggles to find a product on the market that was effective for her hair. "When it came to the bonnets I was most familiar with or would buy at the local beauty supply store, they were thin, see-through, and still snagged my hair," Orton recalls. "And even online, there were options for custom-made bonnets but you'd have to wait weeks or months to receive."
"I'm the type of person who would have a different hairstyle every other week, from braids to extensions to my natural hair, and I wanted my bonnet to fit all those different hairstyles and provide quality enough to withstand those transitions."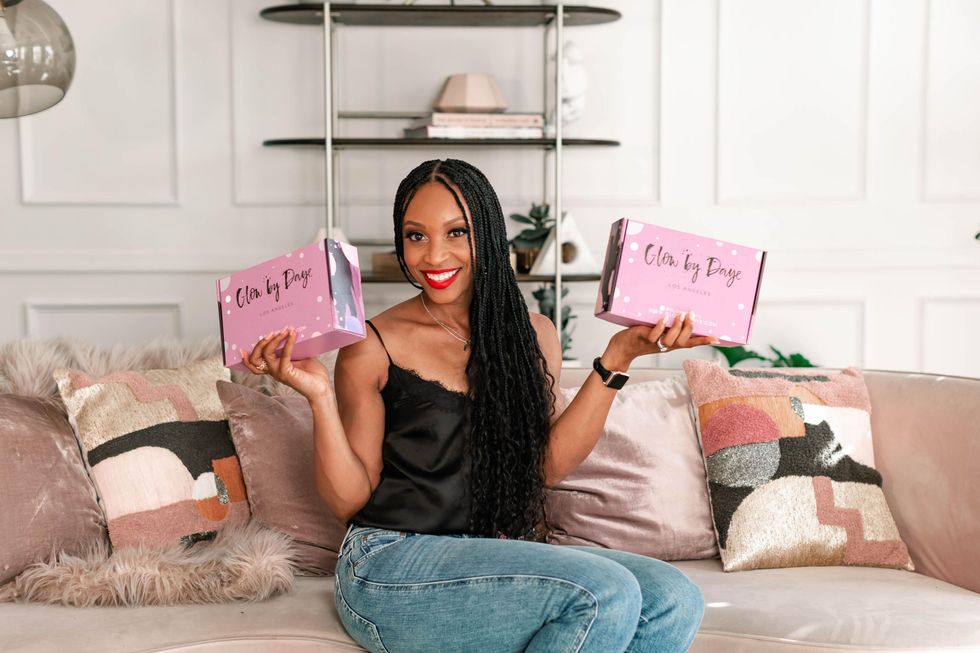 Image courtesy of Ranay Orton
In the first year of selling on Amazon, Ranay saw more than $1 million in sales. "It was a success from the beginning because there was nothing like it on Amazon at the time," she says. "The complete perimeter and inside is satin lined, the quality of satin has that slip our hair needs, and we've since introduced new products such as our heat and shower caps. Our products are large and adjustable to fit longer, higher-volume hair. They're intentionally designed for people who are weaving in and out of natural or protective styles and they have unique features that are respectful of our hair when it comes to retaining moisture and all of those facets of healthy hair."

The move to sell via Amazon has further allowed Ranay to expand her customer base, kick off continued revenue boosts even during the pandemic, and land a recent partnership with Fashion Nova. Check out the keys to how she was able to find success using Amazon as an entrepreneur:
1. Be sure you're offering something unique to the market and authentic to you as an entrepreneur.
For Ranay, being a Black woman who could thrive in an authentic niche by cultivating a realistic and relatable image of someone to trust in offering a haircare product on Amazon was key. "We were able to speak to a unique Amazon shopper who probably hadn't been spoken to before," Ranay says. "For the products that I was selling, it was new to see that we were marketing to women specifically for their coils, kinks, and curls in the way we were able to communicate what we offered."
"I'm my main avatar, so I was able to speak directly to some of the key pain points of my customer. You're buying bonnets that are falling off your head in the middle of the night, for example. It was really just speaking to a customer that hadn't been spoken to directly on Amazon before."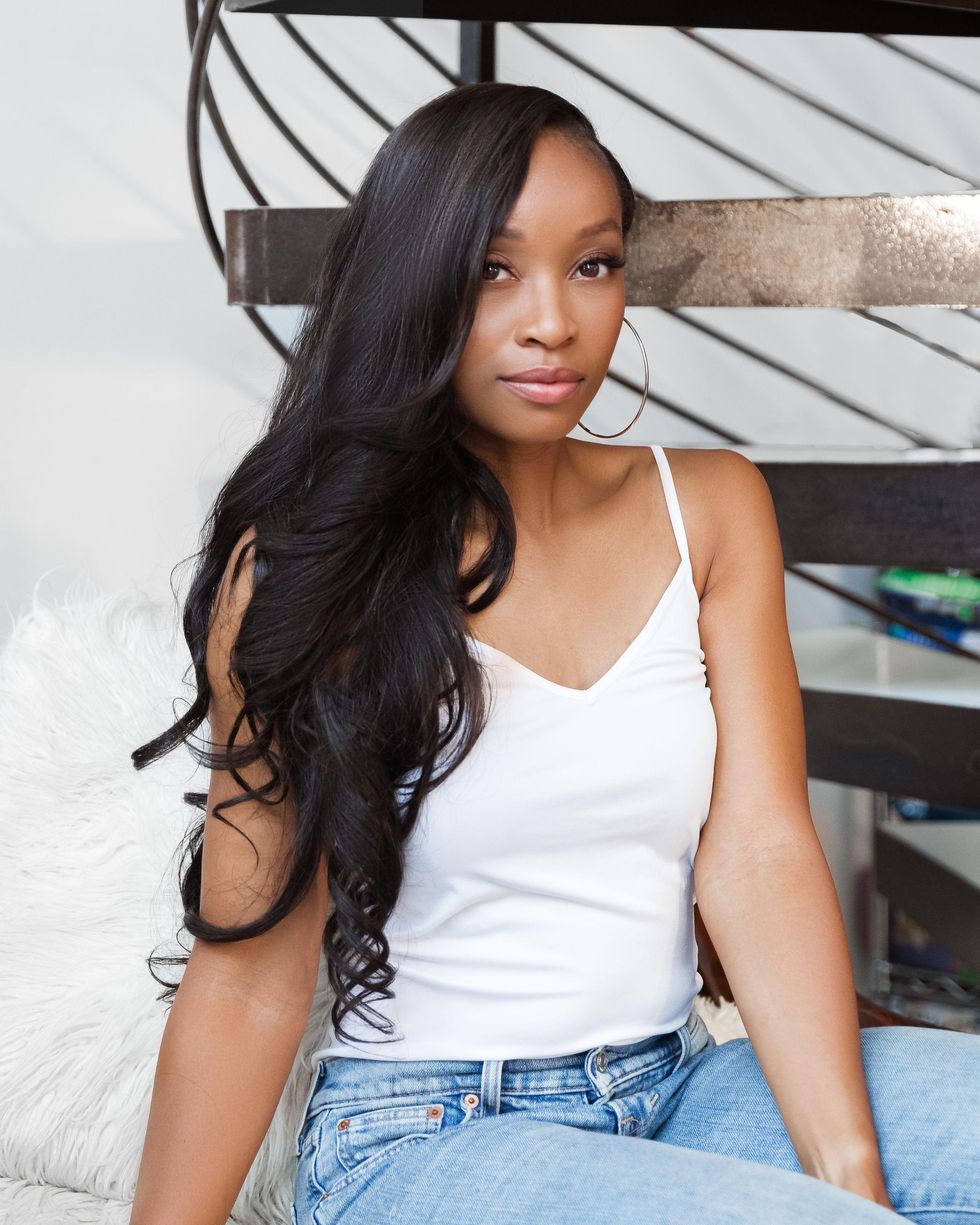 Image courtesy of Ranay Orton
2. Prioritize quality with any product you offer and market how that quality makes your product stand out.
"Having a good product is what you need in order to see sustainability on any platform, but especially on Amazon because there's a lot of competition. There's [also] a lot of crap on Amazon. People will sell you a hope a dream, and you get it and it does not live up to what was sold," Ranay says candidly. Sellers must have a good product to offer.
For Ranay, this means getting the best in satin and other materials, working with top manufacturers, and testing out what she offers in order to provide products that will build loyalty among customers. It also means taking into account the insights and opinions of her customers via her own website's channels as well as social media.
3. Research and tap into Amazon seller and fulfillment resources. 
Amazon has a large percentage of the online market among shoppers, and they offer resources for entrepreneurs who sell via the platform in order for it to succeed. "They have the buyers, so they're looking for people to supply quality products to those buyers. I utilized the fulfillment by Amazon program called Amazon FBA. In the beginning of launching the brand, I was still working full-time as a medical sales representative, so [the program] allowed me to [let Amazon] handle things like customer service, for the most part, and shipping. I was able to just send the products to their warehouses to store, pack, and ship. That took a lot off me so that I could really concentrate on product development and marketing."
By utilizing the resources, Ranay was able to focus more on creating new products, building out her own website, nurturing relationships with customers, and building a community via her social media platforms.
Find out more about Ranay and Glow by Daye products via Instagram and her website.
Featured image courtesy of Ranay Orton.
Medical debt spares no one, regardless of age or education status. Even those who are financially stable are facing medical debt. Actually, over 50% of Americans who have medical debt don't even have other types of debt on their credit reports. The fear of medical debts can prevent people from seeking the medical care they so desperately need, which can be dangerous. This fear is common because about one-third of Americans admitted to postponing medical care to spare themselves the medical costs.
Having medical debt hanging over your head can create a high-amount of unwanted stress, so it's vital to understand how to pay off some or all of your medical debt.
Review Your Itemized Bill
Have you ever received a ginormous medical bill in the mail and began to panic? Well, that paper bill might not even be correct. A lot of medical providers send you a paper bill showing your total balance owed without the individual charges that add up to your sum total. Request an itemized bill; it's an essential step to take when attempting to reduce your medical bills. Also, if you have a digital bill you can easily access the individual service and fees charged through your medical provider's patient portal.
Once you have access to your itemized bill, it's time to review it. This part can be a little tricky if you have no idea what you're looking for. There are a few things to look for when reviewing your bill, such as are there charges for services that you never received? Did the medical provider bill my insurance correctly? Was I charged for out-of-network services when I'm actually in-network?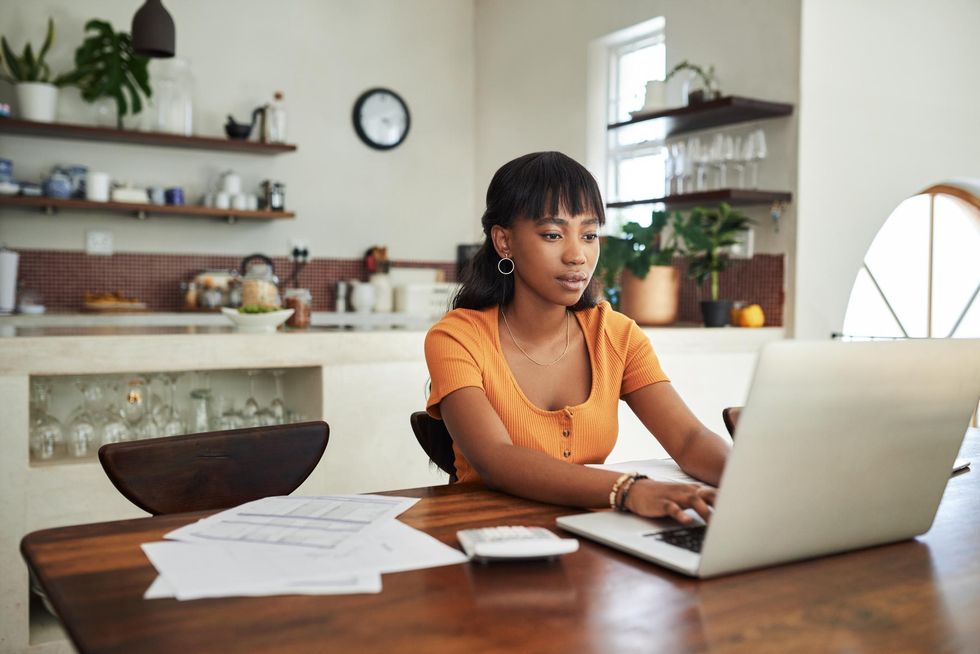 Getty Images
Negotiate Your Medical Bills
As quiet as it's kept, you can negotiate your medical bills. The most important step for successful negotiating is to ask open-ended questions because this will push the provider to reveal the discounts, programs, and waivers that could help you.
Not only is it important to ask open-ended questions, but it's a great idea to incentivize the provider. For example, offer to pay your bill in full if the fees are waived or offer to pay your bill in full if you were charged the same rates Medicare would pay.
If this entire negotiation process seems a bit overwhelming, you don't even need to negotiate with the provider yourself. There are multiple companies that will aid you in lowering your medical bills for a 20%-30% share of the money you no longer need to pay for. This is convenient because if you don't receive any savings, you don't have to pay them.
Apply For Financial Assistance
More than 27 million Americans did not have health insurance, including 58% of low-income working adults and 44% of young adults in the year 2020. If you lack health insurance or your health insurance doesn't provide great coverage for your medical expenses, then you may be eligible for financial assistance.
Many hospitals offer financial assistance, but you need to apply for it. It's vital to apply as soon as possible because most programs disqualify your eligibility for assistance after about 240 days after the medical services were provided. Most applications require the patient to provide a detailed expense list, list of assets, family member information, proof of income, and tax returns.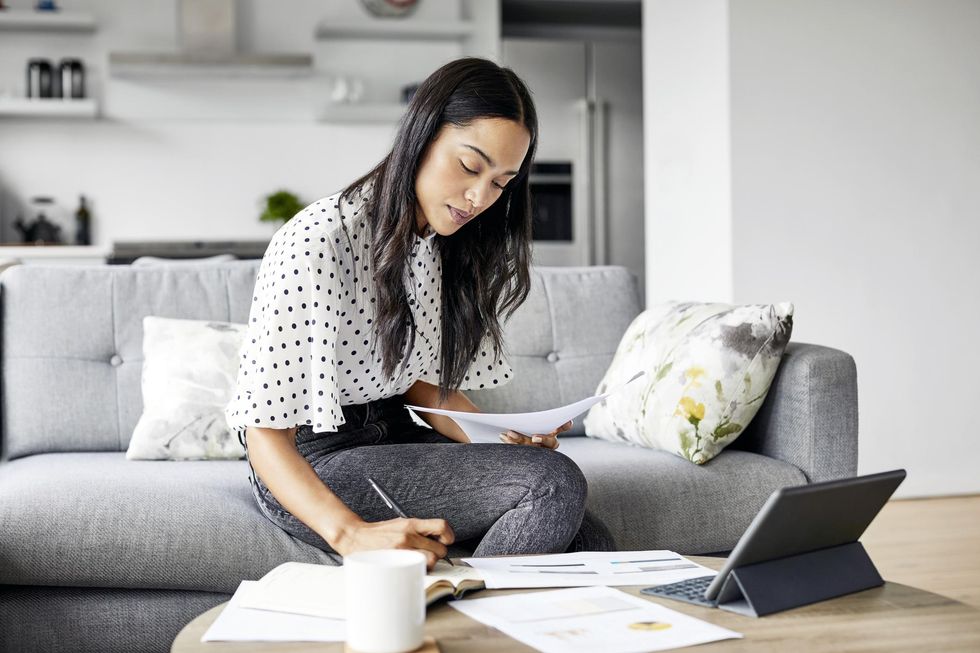 Getty Images
Payment Plan
Enrolling in the medical provider's payment plan is the most popular method to pay off medical bills. Payment plans are fitting for anyone who wants to make payments on their bill, but can't pay it off in one lump sum payment. The frequency of payment and payment amount is unique to the terms you negotiate with your medical provider. Usually, the entirety of your amount owed is divided into numerous equal payments over a period, until your balance is non-existent.
If you choose a payment plan, make sure not to choose payments that prevent you from paying higher priority bills, since non-payment of medical debt has less immediate consequences than other bills.
Sadly, high medical costs continue to grow every year, which makes understanding how to lower medical costs an important tool every American should have in their toolbox. That's why it's critical to discover the options available to lower your debt, in order to avoid medical bankruptcy before your debt spirals out of control.
Are you a member of our insiders squad? Join us in the xoTribe Members Community today!
Featured image by Getty Images
Keep reading...
Show less
There's a rush of intrigue, fear, and guilt that happens in a moment of curiosity that prompts a search of online stories about how to start an OnlyFans. (I can't be the only one, sis.) I mean, whenever you think about the popular platform, the first words that come to mind are all related to adult films or sex.
But that's not all that savvy entrepreneurs and side hustlers are using the site for. By pure usability, the site was made for creators to offer their content for a subscription fee, putting money in their pockets and allowing them the freedom to expand their audiences or customers. According to OnlyFan's website, you could earn up to $7,495 per month—depending on the number of subscribers—offering all sorts of content.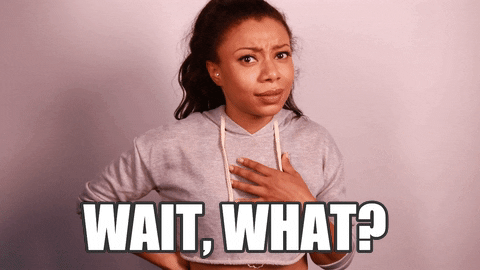 Image via Giphy
Sexual material in any form has obviously been the most dominant and talked about on the site, but that's a fact across the internet, period.
Another great caveat: There's a second option where you can offer free content and get paid per view. So it's a win-win either way for those who know how to leverage the platform's offerings.
OnlyFans charges a fee of 20% of creators' earnings from subscriptions and views, which is more attractive than having revenues on other popular video-based platforms deeply impacted by ads and other ever-changing (and often limiting) algorithms.
And you might be wondering: Why not just offer video content via your own website or a third-party webinar platform? Well, it's the same reason you wouldn't just bake 50 cakes from scratch when there's a very capable baker down the road who can manage the whole process and bake the cakes more effectively and efficiently.
Anywho, check out a few ideas for starting an OnlyFans when you're not into showing tits, booty, or any other part of your body for that matter. These are perfect for the savvy freelancer or entrepreneur with great content to offer:
1. Fitness Tutorials
True, you could post fitness sessions, tips, or advice on other platforms, but again, there's an exclusivity factor and money-making opportunity that might be being missed. A great way to complement the content you offer on other sites practically for free (or pennies for the average person just starting out) is to give a tease via the others and then promote more exclusive content via an OnlyFans page.
2. Consulting Sessions
If you have tried-and-true skills in leadership, business advancement, personal finance, or entrepreneurship, this is a huge space for you. Again, it's all about exclusivity and quality of experience. You can teach people virtually about how to start a business (or anything to do with successful business practices) and earn extra bucks for your knowledge and skin in the game.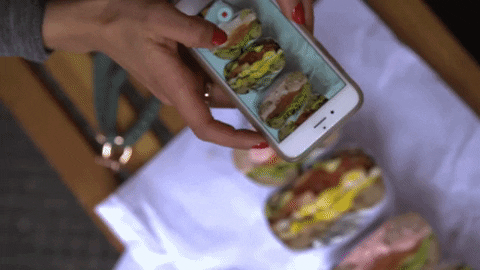 Image via Giphy
3. Food and Cooking Videos
A really cool avenue for this would be specialized cooking based on location (ie Southern, African, Italian or Asian), dietary restrictions (i.e. vegetarian, vegan, plant-based, or raw) or purpose (i.e. weight loss, weight gain, maternal health, geriatrics, etc). It's cool to produce videos for other popular platforms, but again, check your receipts and look at the return on investment. If you're great at what you do, have a unique perspective to presenting your recipes or food, or want to talk industry or workplace issues specific to food, this is a great lane to explore.
4. Fashion or Apparel Demonstrations
Ever heard of QVC or Amazon Live? Well, you literally could create your own home shopping events (or at least one that showcases the best ways to wear your items or use your creations) via an OnlyFans.
If you're like me, you've walked past something in a store thinking, "Nah, I don't need that," only to return to said store and buy said item after seeing it in a video haul, styled by a favorite fashion vlogger. And that's the sales power of demonstration in action.
Also, who doesn't like to get updates on deals, secret sales, discounts or ways to save money that others are not privy to? Many of us shopping fanatics subscribe to magazines, email newsletters, and sample sale lists for just that.
5. Live Music Performances
If you're a musician or even someone who works in the business and has access to cool events, artists, and industry updates, offer it up via video snippets, a news show, or curated experiences that can only be seen via your OnlyFans. Many people yearn for that concert or festival vibe that was relished pre-COVID, and we can all see by the super-success of platforms like Verzuz that there's definitely an audience. It's one thing to DJ or give away content for free on other sites. It's another to create real community and connection via a subscription-based portal.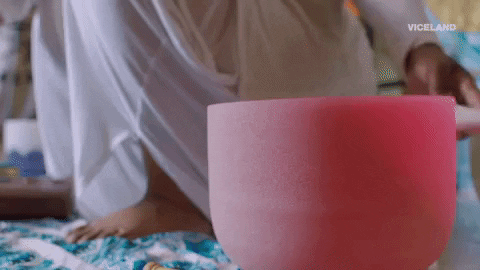 Image via Giphy
6. Wellness Sessions
There are so many apps on the market that offer limited free content just to get you hooked (hey, Calm), then draw you into paying for more access. Sis, if you're into affirmations, sleep therapy, meditation, spiritual guidance, or specialized yoga, get in where you fit in. Managing separate appointments, setting up one-off virtual webinars, and juggling multiple platforms while focusing on healing folks may not be the business. Plus, you'll be able to really zero in on a customer base that you can further connect with via other mediums.
7. Behind-the-Scenes Videos
Many people connect with brands and public figures simply by getting to know them personally (or at least feeling like they do). If you can share how you created something or videos about your day-to-day life as a mother, influencer, businesswoman, college student, newlywed (or any other major life journey), you can offer a breath of fresh air in the sometimes very dark and gloomy world of online media. Watching content on other video platforms gets a bit formulaic and dry after a while, so being able to connect with a favorite figure, brand or business in other ways can be a joy for supporters.
8. Exclusive Events Coverage
Even in this virtual post-pandemic (still pandemic?) environment, there are events to attend and people to link with. If you're an events coordinator or you're just known for always being where the action is, let people become social voyeurs for a fee. It's especially cool if you have an unique perspective, style, friend group, or personality to add a little flair to the content and context of what's being watched whether through commentary, hosting, creating pranks, or just being you.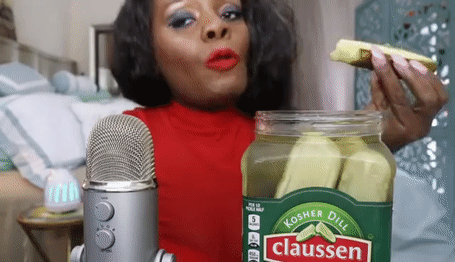 Image via Giphy
9. Exclusive Livestreams
So, we're not talking sexual or raunchy here. We're talking about being free to talk how you want to talk, look the way you want to look, and be your full self (with the obvious and very necessary limits based on the rules of the site and state and federal laws).
One thing about OnlyFans is that if it allows sexual content, it definitely allows a certain kind of freedom that other platforms either restrict heavily or don't allow at all. The censorship is real, sis.
For example, you could be restricted on some platforms for posting a very innocent photo of your feet, fully covered by bubbles, in a bathtub with a "self-care" hashtag (happened to me) or for affectionately using certain provocative words or hashtags. (This has allegedly happened to quite a few influencers and everyday folk, and many bans are determined by algorithms or filters that clearly have issues related to appropriate filtering). If you want to talk about topics you're passionate about or want to offer content that covers topics in a way that's not watered-down and stifled, this might be the perfect platform for you.
10. Niche or Specialized Community-Building
Let's say you're into cosplay (and not that kind, sis), you're a Trekkie, you love Yorkies, you're a couponing fanatic, you're obsessed with Black art, or you're into geocaching. This platform might be a great space to not only build a community of like-minded folk, but provide a space for them to be supported and nurtured. You could be into fine jewelry collection, antiquing, thrifting, independent filmmaking, or adventure tourism. Curation and quality is key, and you can offer something that connects others to opportunities, experiences or information on specialized hobbies, activities, or businesses.
Are you a member of our insiders squad? Join us in the xoTribe Members Community today!
Featured image via Getty Images
Keep reading...
Show less
If you're looking to buy a home but fear that you won't be able to due to bad credit, you aren't alone. While the question might be, "Can I buy a home with bad credit?", you might be surprised to learn that the answer isn't as implausible as you might think. The average credit score for home buyers in America is at a staggering high of 731, but most home buyers can qualify for conventional loans with a credit score of at least 620. If your credit score falls below 620 or you lack a credit history all hope for owning a home is not lost.
Luckily, there are numerous paths you can take to become a homeowner.
1. Delay Homeownership To Repair Your Credit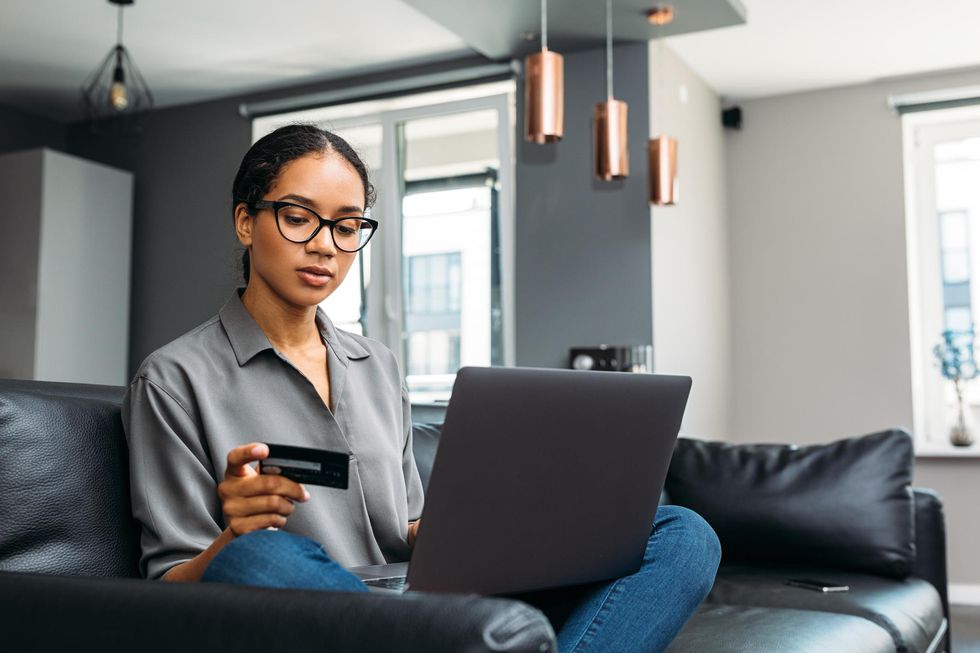 Getty Images
Repairing your credit score is easier said than done, but if you're not in a race to own a home this might be your best option. If you're aiming to apply for a conventional loan, then reaching a FICO credit score above 620 should be a priority. The higher your credit score, the more likely creditors will extend credit and you'll face lower interest rates. Review your full credit report, dispute any errors, and make plans to make on-time payments for existing debt. If you're feeling overwhelmed, consider hiring a credit counselor who's experienced with repairing credit.
2. Accept High-Interest Rates
If you have bad credit, accepting a high mortgage interest rate is a possible solution for your homeownership woes, but it may come to haunt you in the future. Mortgage lenders consider your credit score when deciding you qualify for a loan and determining your interest rates. A high credit score signifies to credit lenders that you're less likely to default on your mortgage loan, so they provide lower interest rates. When your credit score is low, lenders perceive lending to you as a risk and require a high interest rate to offset the extra risk they're taking on. In the long-term, these higher interest rates can lead to you paying thousands of dollars more in mortgage payments than if you had a low interest rate.
3. Save For A Large Down Payment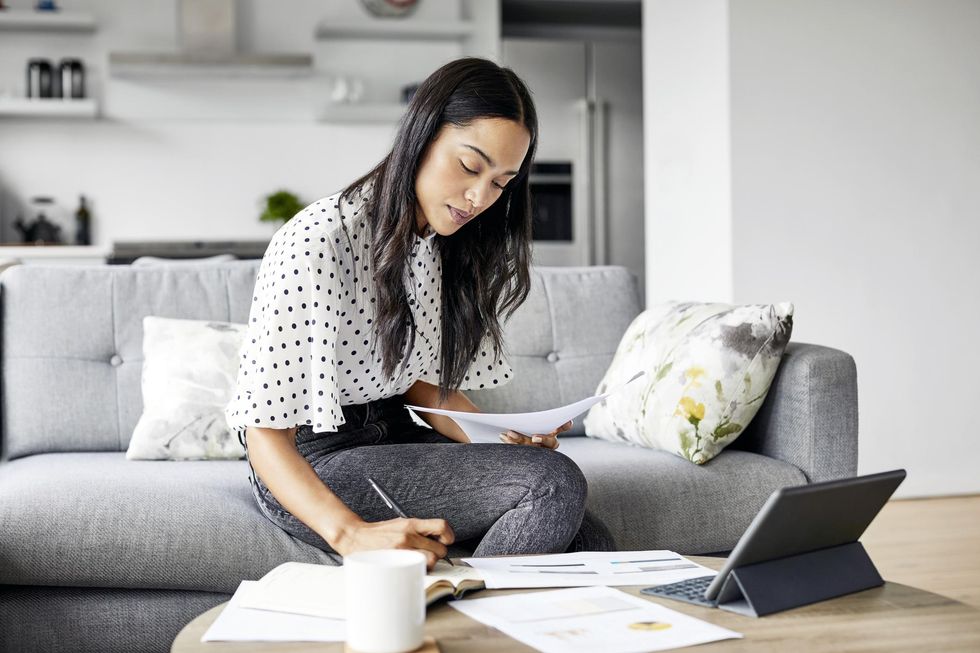 Getty Images
When you make a down payment on a house, that means you are paying a lump sum amount upfront to purchase a house. A down payment is usually expressed as a percentage of the full price of the house, and the minimum down payment varies depending on the lender and personal credit history. But, choosing to pay a downpayment of 20% can improve your odds at qualifying for a decent mortgage rate from a conventional lender, despite having bad credit.
4. Consider An FHA Loan
FHA loans are insured by the Federal Housing Administration and protect lenders from defaults on payments. This protection makes it easier to meet lender qualifications and results in lenders providing lower interest rates. This is a perfect option for borrowers who have a credit score of at least 580. To qualify for FHA loans, there is a typical requirement of a minimum of 3.5%. A great part about an FHA loan is the ability to still qualify for a loan despite a history of bankruptcy or other financial problems.
If you're thinking about applying for an FHA loan, it's good to know that they're available with 30-year or 15-year terms. Pretty much, you're estimated to pay off your loan within 30 or 15 years with regular payments depending on the loan term you choose. Also, you have the option to receive fixed or adjustable rates on your loan.
5. Take Advantage Of Seller Financing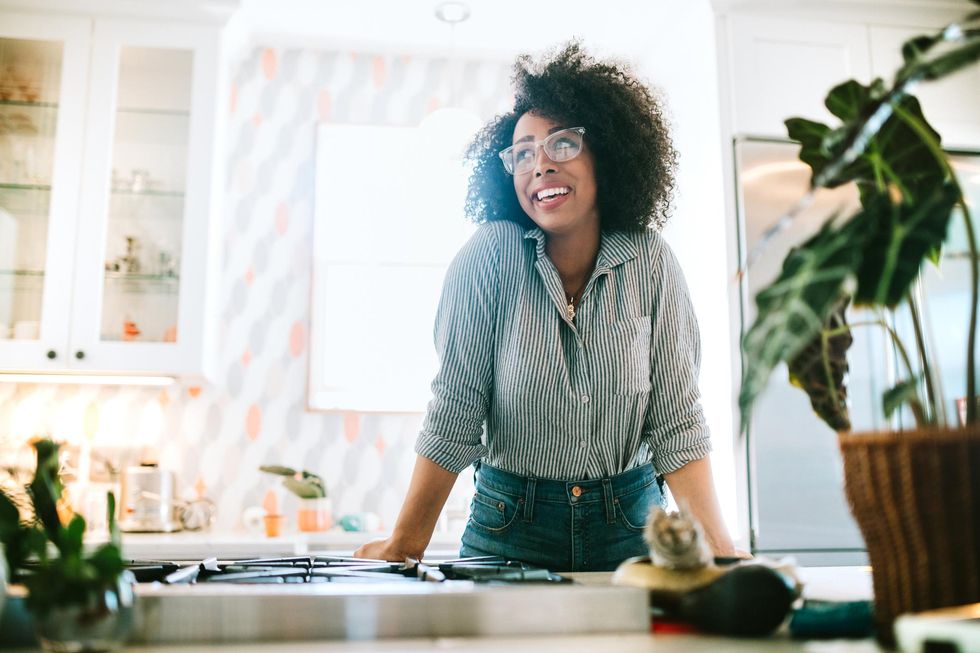 Getty Images
Taking advantage of seller financing is a phenomenal option for someone with lackluster credit because it doesn't involve a bank. The seller and buyer make the payment arrangement between themselves and the seller finances the purchase for the buyer. When purchasing a home through seller financing, it's important to hire professionals to draw up a promissory note and contract stating the interest rates, payment schedule, and payment default consequences. This method of financing doesn't involve a transfer of principal from buyer to seller, but it's an agreement that the buyer will pay a sum of money over an agreed-upon period.
For some people, the purchase of a house might be the biggest purchase they'll ever make. Owning a house is seen as a sign of financial stability and it's associated with the "American Dream" causing people to hastily buy a house. People may rush into buying a house, but it's still a major commitment that shouldn't be taken lightly, regardless of your credit history.
Are you a member of our insiders squad? Join us in the xoTribe Members Community today!
Featured image by RyanJLane/Getty Images

Keep reading...
Show less
Dr. Lakisha Simmons, an author and single mother of two children, saved $750,000 in four years and is on the road to be a millionaire by the end of 2022. However, this wasn't always her reality. The Nashville, Tennessee resident once described herself as "house poor."
Growing up, Simmons followed the "American Dream" path until she realized it wasn't the dream it was sold to be. "I was doing all the things that you're taught you're supposed to do: Go to college, get a good job, a nice car, house, get married, and have kids," she told xoNecole.
But that path led her to hit rock bottom. After a divorce in 2016, her finances were being used to keep up with a lifestyle that no longer satisfied her and left her feeling depleted. "It was completely draining me," she said.
"My money was going into the house and utilities with $300 a month. The lawn care was $150 every two weeks. I'll never forget. I was in this huge house that was supposed to be a happy home, yet I was broken and cried my way into the new year in 2017."
After hitting rock bottom, she knew there was nowhere left to go but up. She started asking herself questions about her finances such as: What can I do to grow my money? What can I do to be financially independent?
After being honest with herself and researching, she discovered a solution that would change the trajectory of her life: the FIRE Movement, which is an acronym for Financial Independence Retire Early.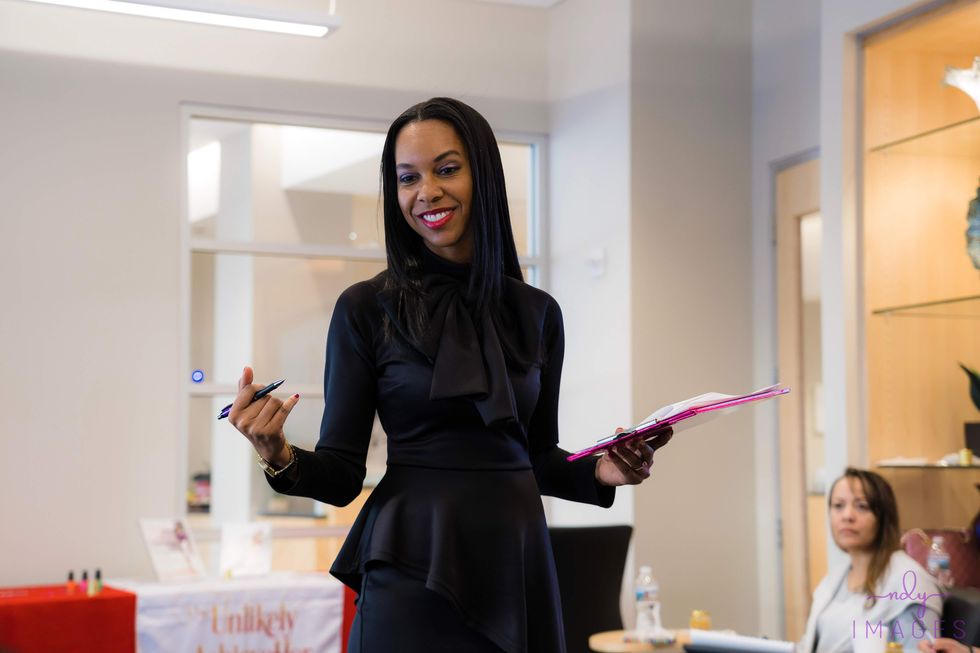 Courtesy of Lakisha Simmons
For adopters of the FIRE Movement lifestyle, the intention is to save and invest in extreme amounts over a short period of time with the goal being to retire early as a result. Lakisha explained:
"I focused on the idea of financial independence by saving up 25 times my annual living expenses and I will live off of 4% of that lump sum."
Simmons is now teaching people through courses and workbooks about her financial freedom journey and how the FIRE Movement put her on a path to becoming a millionaire.
"I've consistently invested 60% of my income and proceeds from my workbook to help women learn how to skills to make themselves more marketable in The Unlikely AchieveHer. Not having to 'work' to pay my bills and live a comfortable lifestyle is a stress-free way to live so it isn't difficult for me to cut back on some luxury items here and there in order to invest more money. I have more choices on how I spend my time and that's what life is all about," she added.
If you're ready to level up your finances in 2021 and expand your mind to what is financially possible for you, then here are the steps Simmons recommends.
1. Reduce Your Expenses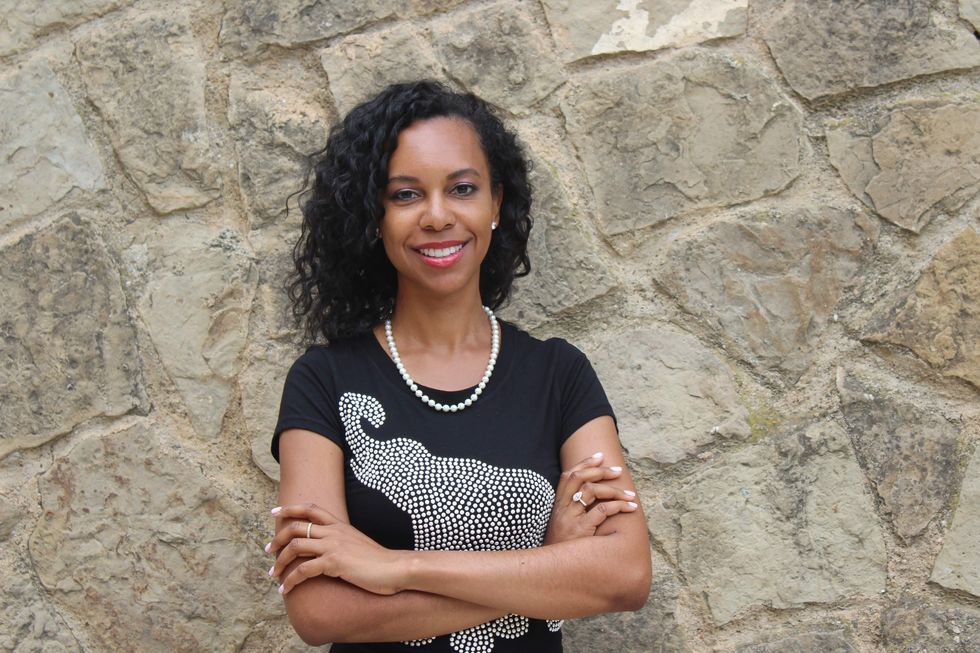 Courtesy of Lakisha Simmons
One of the first steps Simmons took was selling her home. Even though the appearance of it was nice, she knew she no longer needed it for where she wanted to go. This decision allowed her to save $12,600 a year, according to Business Insider. To slash your expenses, you should look at where your money is going line by line in your budget, and identify areas you can cut back on.
Cut your grocery bills by considering Aldi (gluten-free, organic, and fresh produce options available).
Cut your phone bill by switching to Mint Mobile - plans start at just $15 a month. Simmons says she's been a customer for years.
Shop around for auto and home insurance every two years.
Don't be afraid to downsize, don't be ashamed.
Ask yourself what you truly value, and determine the expenses holding you back that can go. No need to keep up with Joneses!
2. Invest. Invest. Invest.
Simmons highly encouraged women at any age to start investing. "It's not as scary as it seems," she said.
Adding, that a common fear she noticed was that people believed they would "lose all their money in the stock market." She explained that you should calculate your risk in the stock market and allow your money to sit, grow, and mature.
"We're going to plant a seed out of our 401k this year, and in five years, seven years, 10 years, that seed will be fully grown in blossom and harvest into a nice lump sum."
If your employer doesn't contribute to your 401k, she went on to explain what it's still important to contribute:
Your contributions are tax-deferred which means you get to invest the money pretax. That actually allows you to save money that isn't taxed and lowers your taxable income on your paycheck.
Compound interest is your friend. Over the years, the stock market's compound interest is working for you growing your money even if you stop contributing new funds.
3. Maximize Your Retirement Accounts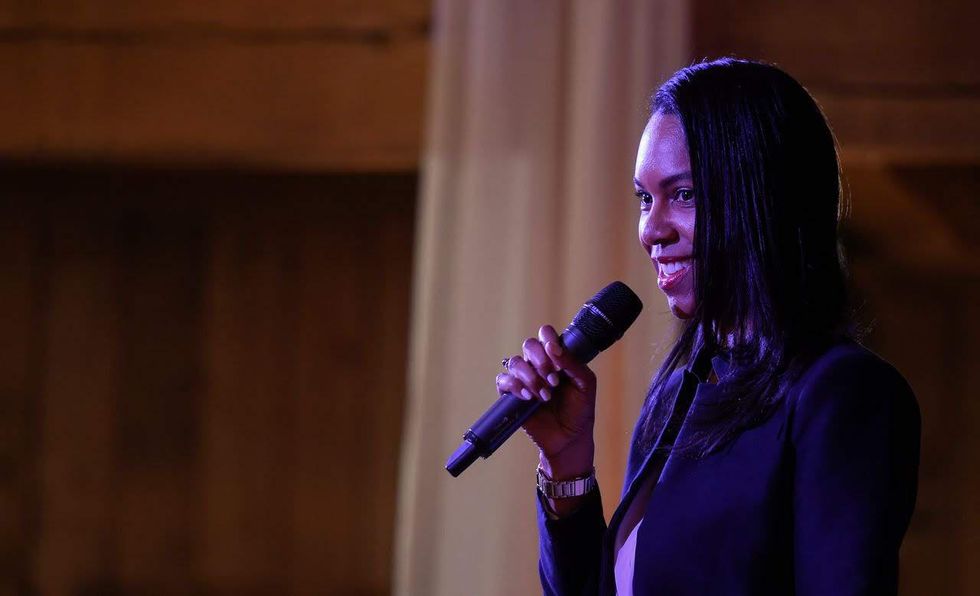 Courtesy of Lakisha Simmons
One of the main challenges Simmons sees among women is that they are not taking advantage of their tax-deferred retirement account at work.
"That's how I built most of my wealth," she said. She noted that she has a 457(b) through her employers. A 457(b) plan is an employer-sponsored, tax-favored retirement savings account. With 457(b) plans, you contribute pre-tax dollars, which won't be taxed until you withdraw the money.
"The benefit of the 457 is as soon as you leave that workplace, you can start accessing that money. So it's perfect for people in the FIRE Movement because I'm planning to retire early. I can go ahead and start using my 457 as soon as I decide."
One of the biggest challenges she had to overcome was her mindset and belief that she could do it. She encourages women to find community. Simmons offers a free Facebook group people can join and courses and coaching opportunities for people ready to dive in.
Looking back on her financial journey, she can't believe how far she's come, and if she could tell her younger self anything, it would be to be fearless.
"I would tell her to be fearless, set a stretch goal for yourself. Because anything that you put out in the atmosphere that you want, you can have it as long as you believe you can have it," she said.
For more of Lakisha, check out her website.
Featured image courtesy of Lakisha Simmons

Keep reading...
Show less