Beyoncé's last album may have been called Lemonade, but her latest investment is all about lemon water. The Houston native was announced as one of the newest investors for Lemon Perfect, which is organic, cold-pressed lemon water. Beyoncé joined the company's $31M Series A funding round along with other capital ventures.
She talked about the exciting investment move in a statement. "I don't typically enjoy drinks without added sugar, but Lemon Perfect is delicious," she said. "It was an easy decision to invest in something that not only tastes great and is healthy, but also, and most importantly, allows choosing a healthier lifestyle to be affordable and accessible to everyone."
The "Halo" singer has made several big investments over the years that only further prove how bossy she truly is. She invested in Parisian accessories and ready-to-wear firm Destree, Sidestep, which is an app for purchasing concert merchandise, Uber, and of course Tidal, which is her husband Jay-Z's music streaming app. She also invested in her company Parkwood Entertainment as well as investment properties.
As you can imagine, Yoncé isn't the only celebrity who likes to invest. Here's a list of other celebrity investments.

Featured image by Kevin Mazur/Getty Images for TIDAL
Money Talks is an xoNecole series where we talk candidly to real women about how they spend money, their relationship with money, and how they spend it.
When you think of a nurse practitioner, you may think of the extras from Grey's Anatomy staged behind Jesse Williams. However, this specific one is doing anything but taking a backseat in the audience, especially when it comes to her finances. 44-year-old Princess Lomax is a family nurse practitioner by day and a sports bar owner at night, all while juggling and maintaining her doctoral candidacy at Valparaiso University. Lomax is conducting in-home assessments for the Medicare population and is the proud owner of Diamonds Sports Bar & Grill, so it's no wonder why she's able to write a book on taking your career to the next level.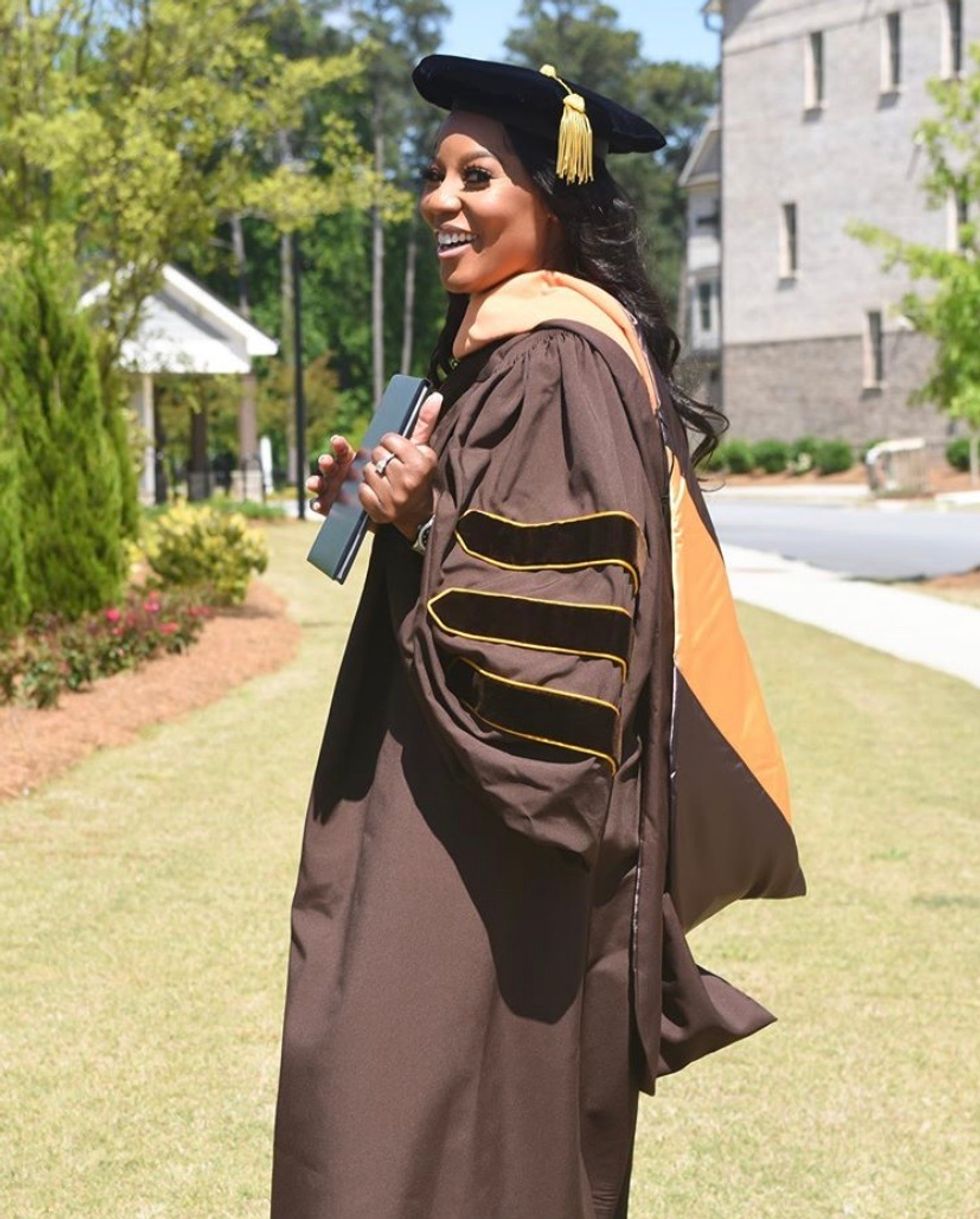 Courtesy of Princess Lomax
The Atlanta-based serial entrepreneur's best-selling Amazon book 6 Highly Effective Strategies For Making 6 Figures As A Nurse is a compilation of real-life accounts and experiences of entrepreneurship while becoming a nurse. If you're a young Black woman in the healthcare industry looking to elevate your career beyond the examination room and medical jargon, it might be the read for you.

In this installment of "Money Talks," xoNecole spoke with the Chicago-bred nurse practitioner, real estate investor, and bonafide hustler about making well over six figures a year, splurging on her half a million-dollar home and flipping houses as an extra stream of revenue.
On how much she saves per month:
"Right now, I don't have a set goal for saving on a monthly basis, however, I'm in the process of setting up a portfolio that will allow me to start having money automatically deducted from my account that will go towards an IRA and money for investing in stocks."
On her definitions of wealth and success:
"I define wealth as the power to acquire whatever you desire and the power to put other people in positions to become successful. Being wealthy for me is about putting measures in place so that everybody around me can become wealthy also. I have the desire to uplift and motivate the people around me so that we can attain generational wealth and break generational curses.
"I define success as accomplishing and attaining the goals you've set for yourself. Success for me is a never-ending cycle because I'm always thinking of a master plan to achieve something higher than my last accomplishment. Not that I'm never satisfied, but I always push myself to a higher level that surpasses my current level. It's always me against me. I'm always striving to defeat the old me so that my success will continue to grow."
On the lowest she's ever felt when it came to her finances and how she overcame it:
"I was born poor and raised in the heart of the ghetto so it doesn't get any lower than that. There were times growing up when I wasn't sure where my next meal was coming from. I didn't have the luxury of heat and hot water, so figuring out where I would bath from day to day was once a lifestyle I endured.
"I overcame being poor by thinking rich and pushing myself until I no longer had to figure out where my next meal was going to come from. I sometimes still have fears of not being able to eat, which is why I continue to grind like my next meal is depending on it. I sometimes have flashbacks of my struggling childhood and pray that God continues to bless me so that I will never have to endure those hardships again. So for me, I overcame it by never forgetting my struggle and by pushing myself on a daily basis to stay on top."
Courtesy of Princess Lomax
"I overcame being poor by thinking rich and pushing myself until I no longer had to figure out where my next meal was going to come from. I sometimes still have fears of not being able to eat, which is why I continue to grind like my next meal is depending on it. I sometimes have flashbacks of my struggling childhood and pray that God continues to bless me so that I will never have to endure those hardships again."
On her biggest splurge to date:
"My latest biggest splurge was the purchase of my new home which was over a half of million dollars. Splurging in the past for me has been the purchasing of Chanel bags, Christian Louboutins, and expensive cars. This year, God has allowed me to level up and splurge in a different way. I'm now a homeowner so my splurging this year has been phenomenal."
On whether she's a spender or a saver:
"Unfortunately, I am a spender and sometimes wish I was a saver. Growing up poor and not having much of anything and not having anyone in my life to teach me about saving has unfortunately hindered me from being a saver. At one point, I was spending more than I was making, but as my entrepreneurship continues to grow, I'm learning how to save and plan for retirement. I'm still in the process of training myself to save and not spend. My training has just begun and plans for my future and retirement are at the beginning stages."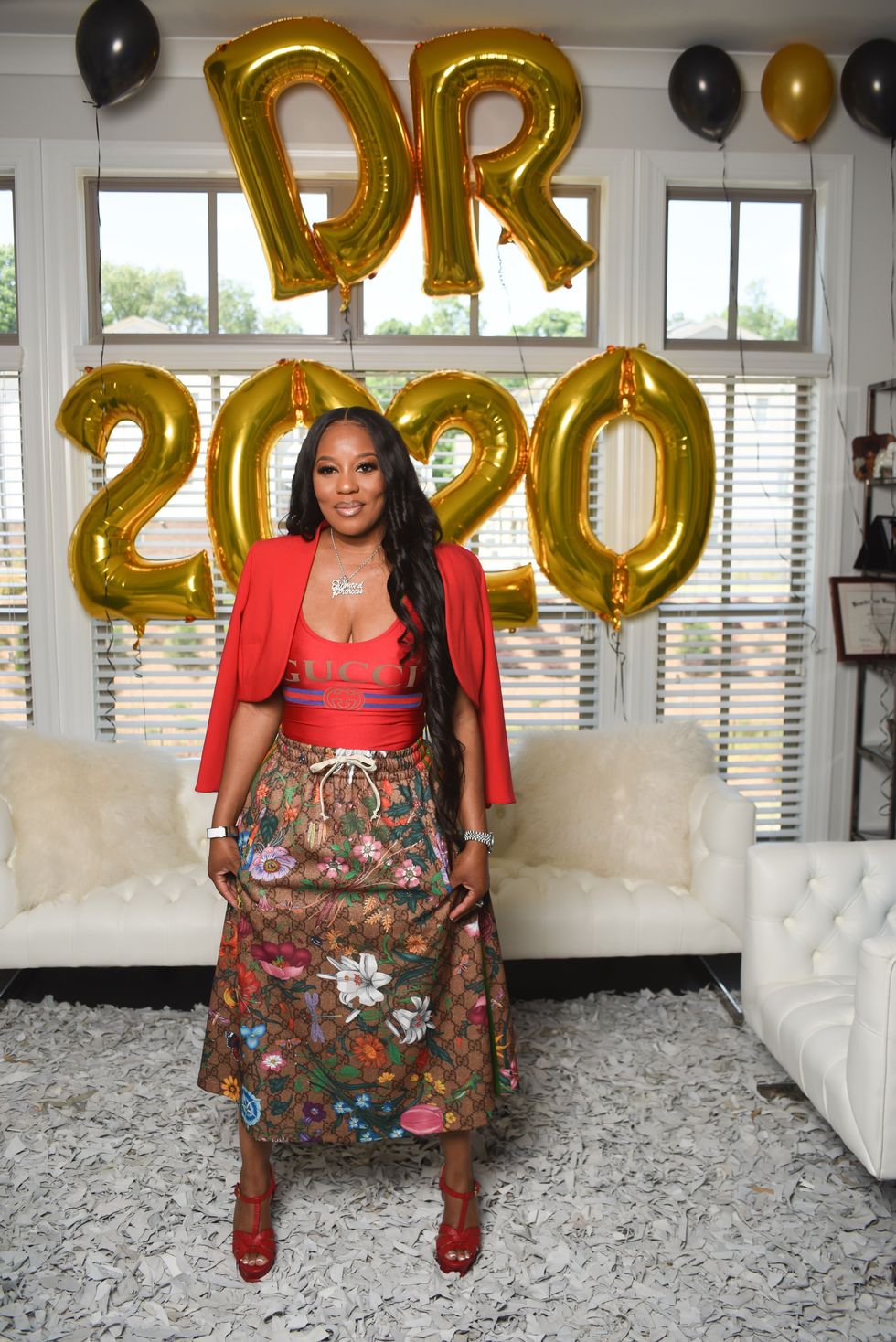 Courtesy of Princess Lomax
"Growing up poor and not having much of anything and not having anyone in my life to teach me about saving has unfortunately hindered me from being a saver. At one point, I was spending more than I was making, but as my entrepreneurship continues to grow, I'm learning how to save and plan for retirement. I'm still in the process of training myself to save and not spend."
On her savings goals and what retirement looks like to her:
"My saving goal is to save a minimum of $20K a month so that I can retire by the age of 50. Retirement for me as a Nurse Practitioner will be within the next 5-10 years and I don't think I'll really ever retire as an entrepreneur."
On the importance of investing:
"Most of my money has been attained via investing, so investing is extremely important to me. I've learned that if I invest in the right assets, my portfolio during retirement will be prosperous. I invest in real estate purchases and acquiring businesses. I invest mostly in real estate in the Chicagoland area and also invest in multiple businesses that will become great assets in the near future."
On her intentions behind multiple streams of revenue:
"My streams of revenue were established by buying and flipping houses and by owning and operating a successful nightclub and sports bar in the Chicagoland area. Having multiple streams of income became a way of life for me after having slow periods with both real estate and the nightlife industry. Having multiple streams of income has allowed me to continue to be successful without having too many periods of dry spells without income coming in."
On unhealthy money habits and mindsets:
"The number one unhealthy habit that I had to restructure is feeling like I always had to go shopping for the latest Chanel bag and or the latest pair of Christian Louboutins. Once I changed my mindset, I saw the bigger picture for saving and investing more. I now know that I can still look and be great while attending parties and/or events without having to buy a new pair of shoes and or a new bag."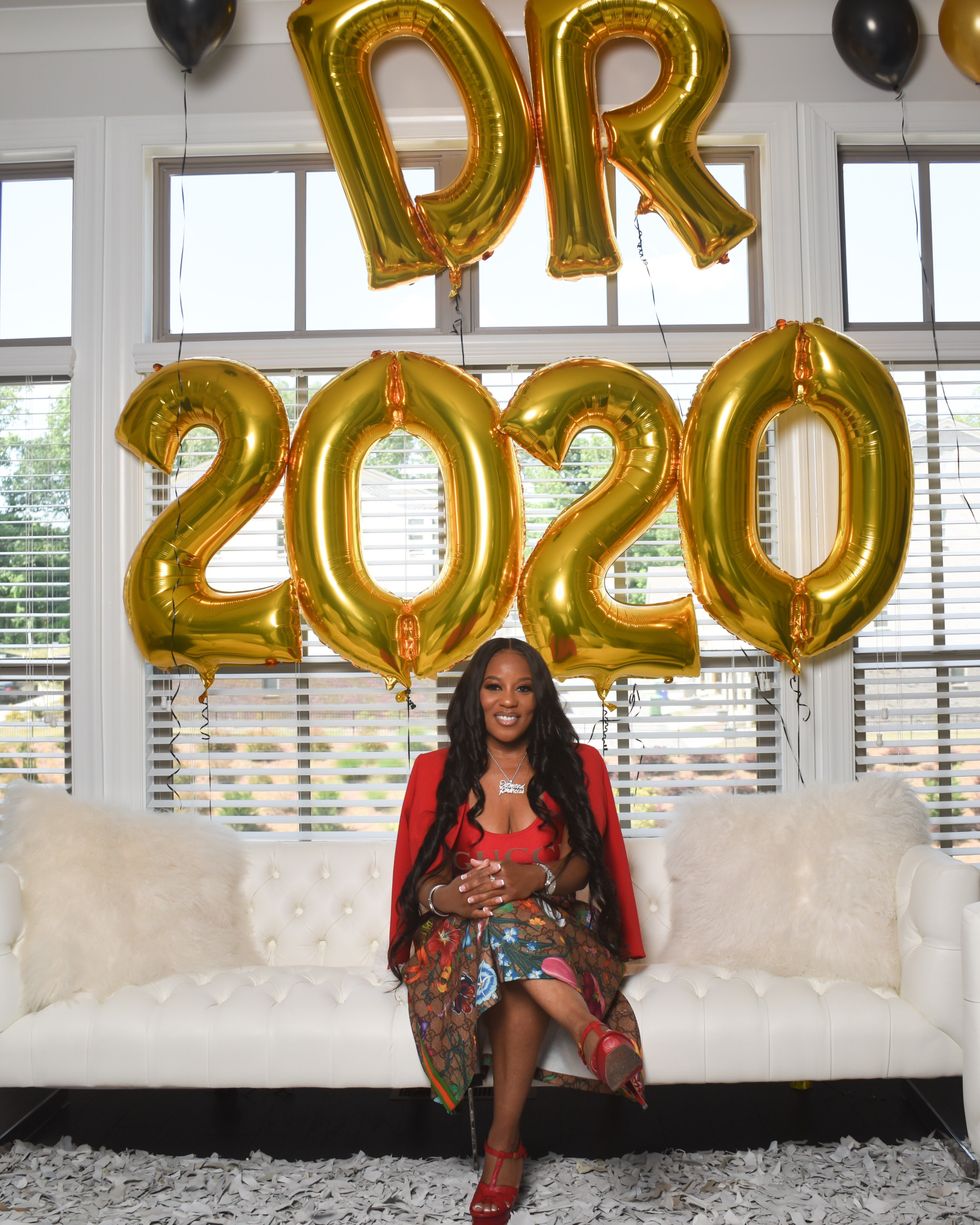 Courtesy of Princess Lomax.
"My streams of revenue were established by buying and flipping houses and by owning and operating a successful nightclub and sports bar in the Chicagoland area. Having multiple streams of income has allowed me to continue to be successful without having too many periods of dry spells without income coming in."
On her money mantra:
"Keep God first and don't ever allow the money to change who you are on the inside."
On desperate times calling for desperate measures:
"Yes, yes, and hell yes. I'm not proud of some of the things I've done in my past for financial gain, however, it has been a part of making me the successful female CEO that I am today. "
On the worst money-related decision she's ever made:
"The worst money-related decision I ever made was not to invest early-on in stocks. I truly feel that if I had invested in stocks like Amazon instead of buying shoes and bags, my portfolio would be near retirement by now."
On her budget breakdown:
How much do you spend on rent?
"I'm a homeowner now, which allows me to spend less on [a] mortgage than I was paying on renting. $4,000 month."
Eating out/ordering in?
"Both $500 per month."
Gas/car note?
"$2,000 per month."
Personal expenses?
"$3,000 per month."
Featured image courtesy of Princess Lomax

Originally published on October 9, 2020
Black women financial gurus are breaking barriers in the personal finance realm. They serve as role models to women everywhere, especially women of color. There's something inspirational about seeing someone who looks like you achieve the same goal that you want to achieve. Their visibility consistently gives me the motivation to meet my own financial goals because if they can, why can't I?

As a finance major who has worked in the financial services sector, I look up to personal finance experts that are women. It takes guts to break into such a monolithic industry. I can relate because the financial services industry is the same way, so I've personally suffered from imposter syndrome. I understand the courage it takes to break into an industry where the majority of people don't resemble you.
These Black women in finance have helped me in more ways than one because they've helped change my money habits and serve as inspiration. I am a regular on their sites, a fan of their books, and a member of some of their Facebook groups. Surrounding myself with role models, resources, and other women interested in reaching financial goals will surely feed your ambition for financial independence, as it does for me.
Michelle Singletary is a personal finance columnist. She pens The Color of Money, a recurring column in The Washington Post on Wednesdays and Sundays. She is also the author of three personal finance books, a television host, and has appeared on NPR. Subscribe for weekly newsletters to learn how to spend well and live rich!
Kara Stevens is determined to help black women step into their financial confidence and eradicate their debt. She has worked with thousands of women as a consultant, speaker, writer, and coach. Be happy. Be healthy. Be brave with Kara!
Tonya Rapley is a millennial money expert who is dedicated to breaking the typical millennial paycheck-to-paycheck cycle. She is also a co-founder of a FinTech app (FOAM), and provides workshops for clients throughout the U.S. Sign up for her fabulous newsletter!
Patrice Washington is a financial expert who is redefining wealth. She helps women to live their life's purpose, find fulfillment, and earn more without chasing money. Patrice is a number one best-sellingauthor and has appeared on dozens of popular media outlets, such as the Steve Harvey Show and Dr. Oz. Subscribe to her newsletter and podcast to live in your purpose!
Bola Sokunbi is a certified financial education instructor, money expert, and best-sellingauthor of Clever Girl Finance. Her main goal is to help women save money, build real wealth, maintain accountability, and ditch debt. Bola offers a financial education program that provides financial guidance and empowers women. Join Bola at Clever Girl Finance!
Tiffany Aliche is an award-winning financial educator whose mission is to empower women and provide them with resources to create a better life. Her financial movement has helped over 800,000 women and eradicated $75 million in debt. She is a blogger, podcaster, and she has even helped change the legislature in New Jersey (The Budgetnista Law). Join her Live Richer Academy!
Marsha Barnes is a certified financial social worker, financial educator, and financial commentator. Marsha aims to build your financial confidence. She believes in financial education for all and she even has a financial literacy bus! Join her Members Club!
Dominique Broadway is an award-winning financial planner, personal finance coach, speaker, finance expert, entrepreneur, and the founder of Finances De·mys·ti·fied & The Social Money Tour. She has a passion for helping young professionals, entrepreneurs, and people of all ages achieve their dreams. Join her Bootcamp!
Kendra James is a virtual CFO and business manager. Kendra specializes in building a structure and financial strategies for businesswomen that are ready to take their business to the next level. She offers a podcast, consultations, coaching for accounting professionals, and a virtual CFO service. Sign up for her services!
Melissa Boutin is both a certified financial education instructor (CFEI) and a money coach. She specializes in helping the Caribbean and American millennials rid themselves of debt, so they can live the life of their dreams! Join her Money Massive Crew for financial hacks, money tips, scholarship alerts, and more!
Carrie Pink is a personal finance blogger who teaches her audience how to look fly and raise children while on a budget. She is a podcaster and an author of the book, This Is Motherhood. Subscribe for inspiration and mother empowerment!
Dasha Kennedy is a millennial financial coach who is helping women of color get ahead. She is the founder of the Broke Black Girl Facebook group, filled with over 60,000 women. She consults with clients about money management, women's entrepreneurship, and empowerment. Dasha aims to improve Black financial literacy within the community. Keep up with Dasha here!
Featured image by Shutterstock.
Originally published on January 24, 2020
This is what financial freedom looks like. It looks like being completely debt-free, student loans and all. It's doing work that you love and not just settling for a steady paycheck at a job you hate, or maybe packing up the kids and taking them on trips to St.Thomas, Ocho Rios, or to the Discovery Children's Museum in Las Vegas. And in the case of Jamisa McIvor-Bennett, it also looks like a $3.2 million real estate portfolio with 21 properties— all paid for in cash with the exception of one home.
It all started with an unexpected question that would lead to a life-changing opportunity when a 19-year-old McIvor-Bennett, then a cashier at ShopRite Supermarket in Philadelphia, was approached by her grandmother. "She said, 'I just wanted to know what would happen to the house if something was to happen to me?' I said, 'Grandma I'm not really sure, I can find out.' She was like, 'No, I was just asking because, if something was to happen, I want you to take full responsibility for it. You're the most responsible one.'"
At the insistence of her grandmother, the pair did a quitclaim deed transfer, allowing her grandmother to transfer the property to McIvor-Bennett for $400 total once the dust settled. Over a year later, her grandmother passed away unexpectedly, and all hell broke loose as the family clamored to make claim to the home, unaware of the agreement between McIvor-Bennett and her grandmother. "We made a video because this is during the era of record everything, so I had what I needed in terms of a paper trail."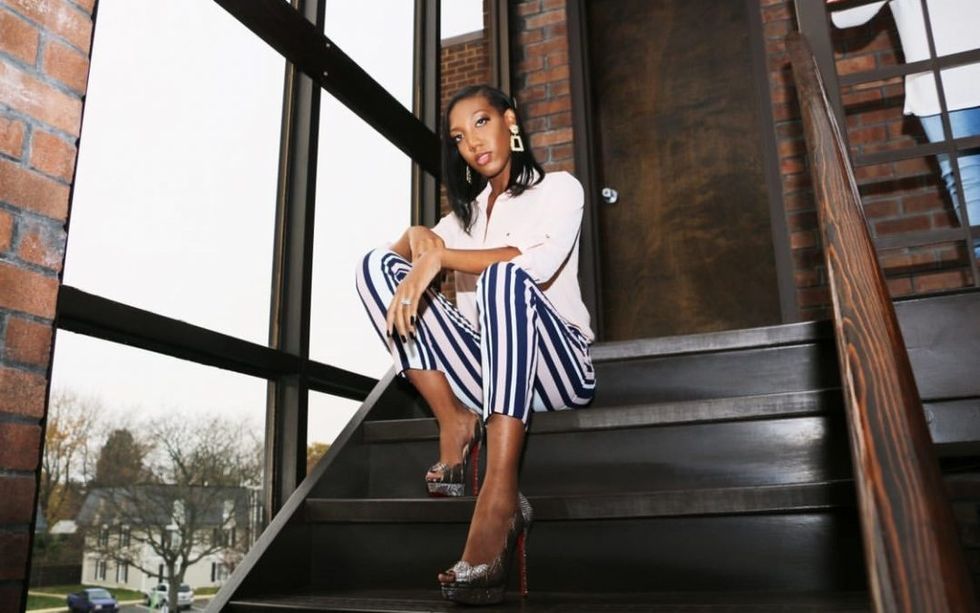 Courtesy of Jamisa McIvor-Bennett
With no knowledge about financial literacy or real estate, McIvor-Bennett got to work on researching her best options for turning a lemon into lemonade. She didn't have the funds to make the necessary repairs to the home, so she decided to sell the paid-off abode for $152,000 at the encouragement of a real estate agent. And thanks to advice from a real estate investor turned mentor, she used the profit to purchase her first home in cash for $400— a house that she still owns today and that's worth $330,000.

Gaining more knowledge and experience through mentorship and mistakes, McIvor-Bennett has since bought 21 properties worth $3.2 million in the Philadelphia area, affording her a lifestyle that at one point never seemed imaginable for the now-married mother of two. Seems impossible? Well, don't just take our word for it. The real estate mogul is spreading knowledge on the power of investing through her company Rosebud's Investments to those looking to get in the game. "I have so many people who are interested in real estate investment just by seeing my lifestyle change gradually," McIvor-Bennett says.
xoNecole chatted with the self-made millionaire for tips on tapping into lucrative deals and how to build generational wealth through real estate investing.
1

.

Learn From Others' Mistakes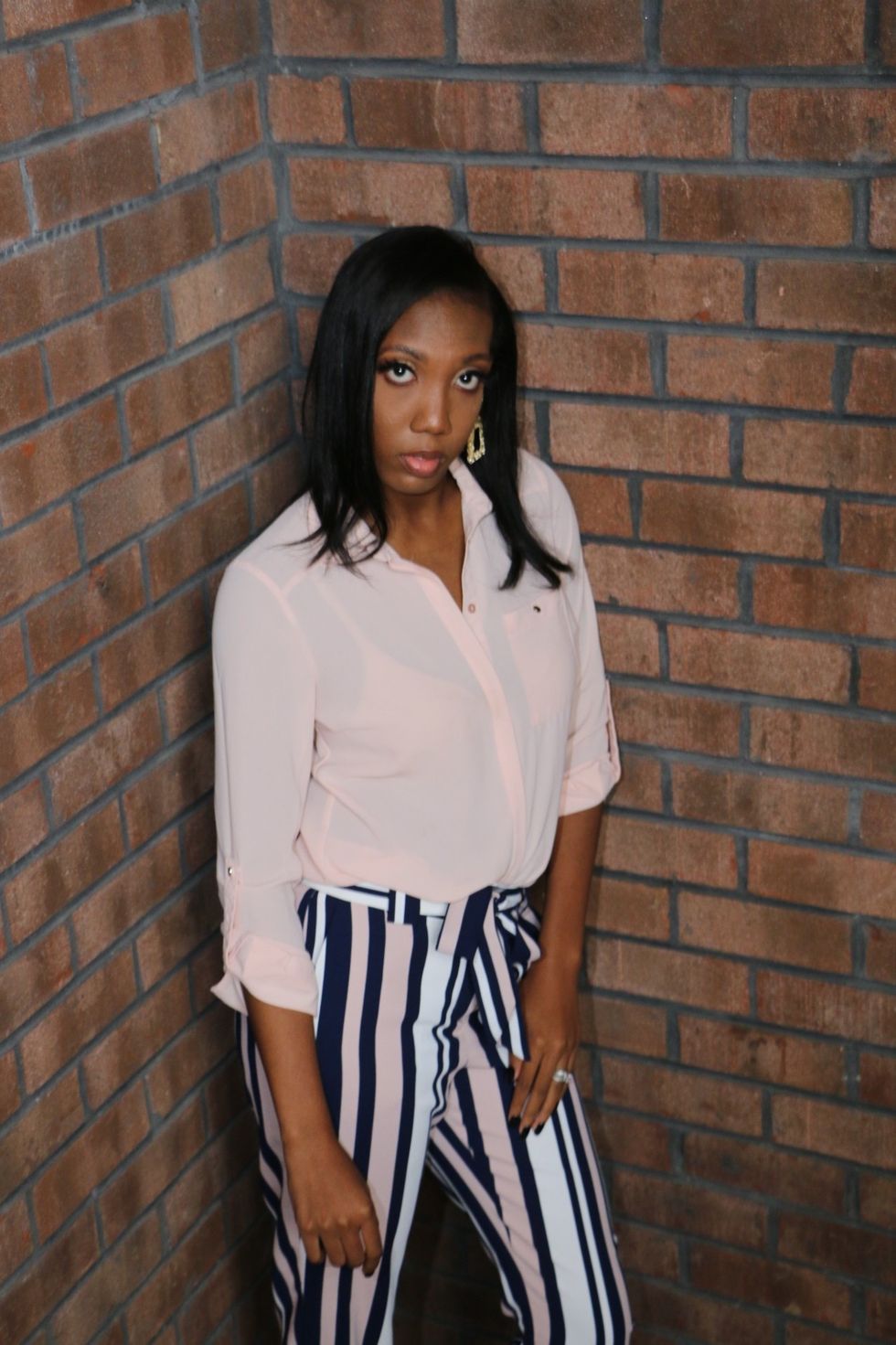 Courtesy of Jamisa McIvor-Bennett
"I learned so much from my mentor just through his mistakes. He gave me a lot of information, but he showed me a lot of stuff just because I was paying attention. He was a really big dreamer. He would get really good deals and run out of money. That's why he ended up selling me the properties he did out of desperation because he was locked into a deal and ran out of money to finish it and needed to close. So he was selling off what he had just to get their money to get through that next deal.
"The second time he did it, it ended up helping me because I was down to my last $50,000. And he was like, 'I need money.' So I'm like, 'All right, I'm going to give you the money to finish your deal, and you give me back the money in interest.' And he did. He gave me 25% interest on my return. But I learned a few things— don't get into these high ticket deals without a contingency fund. I was taking notes, which is why it took me so long. I didn't get any mortgages until literally the 13th of December [2019]. So all of these houses later, I was kind of scared because of what I watched him go through."
2

.

Don't Overlook Ugly Houses
"The second house sold to me was for $6,500. It looks like a scary movie. I call it the Treehouse, literally, there was a tree growing inside. But I bought it because it was $6,500, and my mentor had purchased it for $2,500. Even though it was ugly, it was structurally sound. So it wasn't one of those things where I had to do anything to it. We put a new roof on it, boarded it up to winterize it, and made sure it was safe. We had to buy a vacant property permit for it. I didn't know what equity was, I was just buying time until I conjured up enough to figure out what I wanted to do at home, but it was worth a lot. Year two [of investing], I started to really get into markets and stuff like that. By year three, the house directly up the street had sold for almost $200,000, and it was smaller than mine. I didn't know it was going to end up being a good deal, but now I knew that buying a house for $6,500 was OK."
3

.

Check The Comps
"When you're in real estate, you do what's called comps, or comparable property. So if you ever want to know what your house is worth, you have to find something that's comparable to it. Then we look at the work that was done to it. Obviously, if I put a waterfall and elevator in my house, and you got a little patio and vinyl sliding, mine is going to be worth a little more. But this is how you compare the numbers and you look at what [the] dollar consistency [is] in that area. You look at the last three things that sold and you get the average."
4

.

Buy Cheap Properties At Auctions
"When you buy a house in an auction, you get the equity, but you don't get the debt. There are actually nice houses sometimes, especially foreclosures. Somebody went through the whole mortgage process and out of the 30 years they might've had a good 125 months and they can no longer pay the mortgage. You are getting all of that equity per penny on a dollar because somebody else fell on hard times, which is bad for them, it's very sad. But if they're losing it anyway, you just happen to be the one to purchase it.
"I had purchased my own property for $1,700, and what was really interesting about it was that when I purchased it, I didn't even have to buy it. I had the money. But when you are at an auction, you can't pay for it there. You have to actually finalize your paperwork elsewhere on another day. I had to put down a deposit. The deposit is either 10% or $600, whichever is the highest. After that you have 30 days to do one or two things, the first thing you can do is obviously pay the remaining balance. But the second thing that you can do is sell the property, which I thought was really cool. I ended up returning like two or three days later and then I decided to go back every single month because they had them every month. I still have the $1,700 property. Right now the comp in the area is like $175,000. It's a bad area, but it's coming up. So I will just wait."
5

.

Buy Properties With Positive Cash Flow
"For myself, I'm looking for positive cash flow. I'm an urban investor so I like to stay true to my roots. I think people spend a lot of time focusing on gentrification, and they are pushing us out. I got a home that's in the city right now that's worth $600,000, you can't tell me that I'm being pushed anywhere. I typically stick to urban properties and the overhead is way less. We usually have about 1,200 to 1,600 square feet, depending on if it's a corner house or not. So with that being said, it's only but so much work that needs to be done to a house of that size."
6

.

Decide If You Want To Flip Or Rent
"As an investor, I never went in with the intention to flip. I sold one or two during the course of time just because I needed some fast cash and because I'm living off of the rental income, so I was like, 'All right, let me free up something.' Then I would sell one and replace it with two more, but I wasn't really interested in the flipping aspect. Some people need a quick flip. I have children and I like freedom. To me, flipping is too much of a job. You do all this to make money to then do what? You have to do it again because once you get the money, you've got to spend it on something. I like the idea of buying a house and renting it out. Right now my portfolio total is $3.2 million, cash flow is a little under $50,000 a month."
7

.

Look For Hard Money Lenders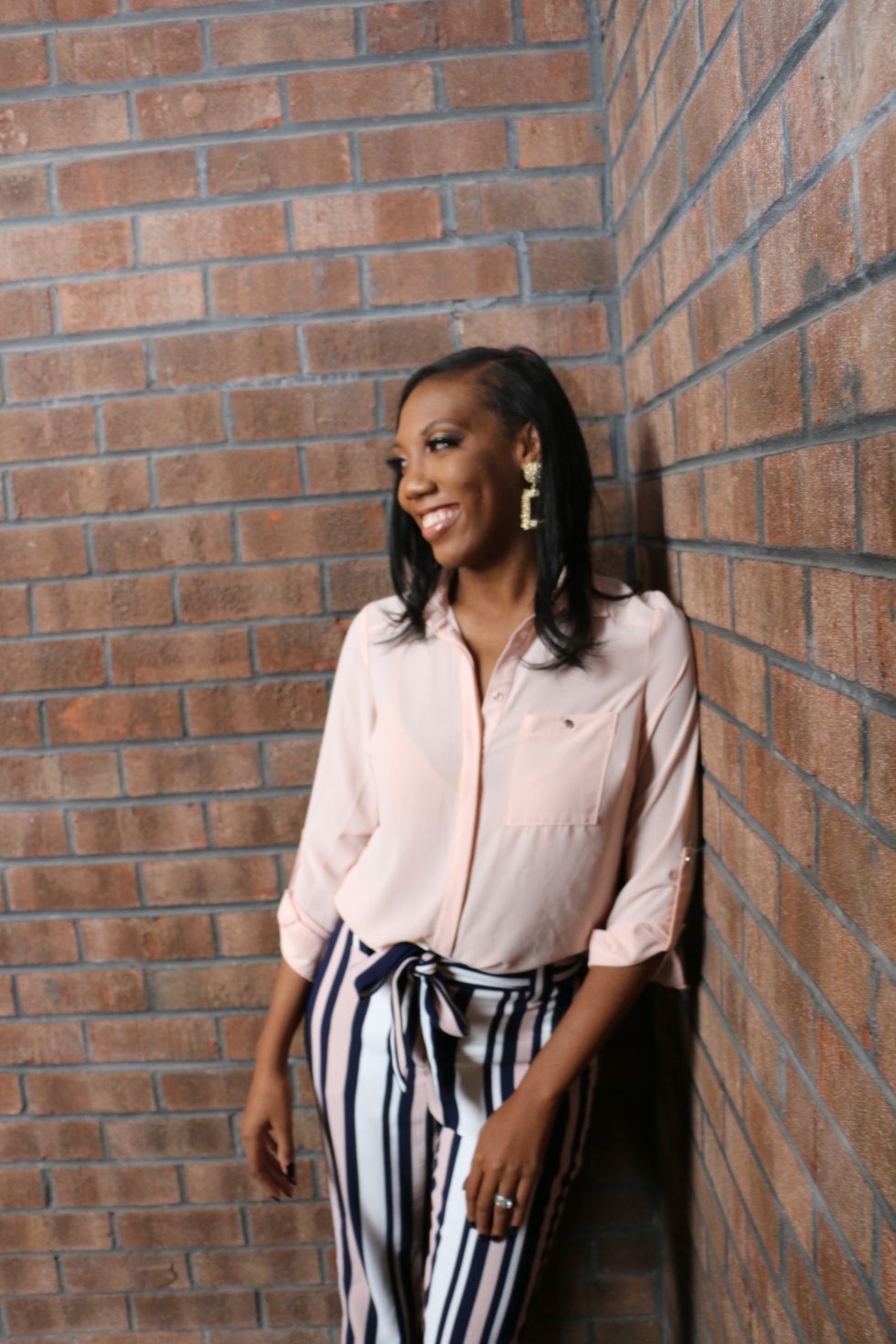 Courtesy of Jamisa McIvor-Bennett
"Hard money lending is a go-to for investors because it doesn't require tax returns and you don't need anything except a good deal because they're funding you based on how much the property is worth. You do need 10% of the money because they'll give you money to purchase and rehab it, but they don't give you the money to fix it up outright. So you have to actually put money into it and then they reimburse you. And when they reimburse you, you use the reimbursement money to keep going. When you are getting a regular loan from a bank, they need at least two years of consistent tax returns. With hard money lending, you decide how much the house is worth. So it's easier to get funding, but you have to pay more upfront and altogether because it's interest-only payments too.
"The benefit of it is [money] is accessible fairly quickly. But you got to do it right because the first couple of payments are interest-only payments, and then you still owe whatever you borrowed. So let's say you did $100,000— $50,000 to purchase and $50,000 to rehab, times it by 10% interest. You owe $10,000 additional on a loan, where a normal loan is usually around 3.5% percent or so. So now you divide that $10,000 by 12 months because usually the loan is between 12 to 13 months. You have to pay them $830 every single month. Then at the end of the loan, you still give them back their whole $100,000."
8

.

Cash Is Still King
"You definitely get more of a return when you leverage, but the moment that you get a mortgage you owe somebody else. The market goes up and down, and what can end up happening is if the market crashes like it did last time, the value of your property decreases, which is why it's good to be an owner. Let's say for instance you bought a property worth $100,000. A bank will give you up to 80% of what the property is worth. So at $100,000, they will give you the $80,000 to play with. Then the market crashes, now the $100,000 property is only worth $60,000.
"You borrowed $80,000, so now you owe $20,000 more than what it's even worth. Not to mention most people who are investing don't even live in their investment property, so they still maybe have a mortgage. Now, you're struggling to even pay what you owe. If you are a more financially stable person, you can move money around, and then investors do things called diversification, so they have different streams of income other than [real estate] investments. But it depends on what your risk tolerance is."
9

.

If You Don't Have The Cash, Consider Wholesaling
"Wholesaling isn't hard at all. You find a seller and you find a buyer. The most involved part is having time. That's what people underestimate. If you don't have credit or money, you have to have time, because the hardest part of wholesaling is finding a seller. But it's definitely not difficult depending on the numbers. Let's say a friend came to you like, 'Listen, I've got this house, I'm over it. I want to sell it for $80,000.' You sign a contract. You don't actually have to have the money when you sign a contract because the contract says that if the original buyer can't secure funding or can't close, they have the right to assign it to somebody who can. You sign a contract agreeing to purchase it for $80,000. You know I buy houses. You call me like, 'Hey, I have a house for sale for $100,000,' and if the numbers make sense and it's worth what you're asking for, I buy it and you give her $80,000 and take the other $20,000."
10

.

 Protect Your Primary Residence
"Every person's situation is different, but I'm not going to ever tell a person to outright start with debt unless they absolutely have to. Once you lock into a 30-year mortgage, you owe them, no matter what. If things go right, good. If things go bad— you lose your job or you break your foot — you owe [the bank], and this is your primary residence. You want to always make sure your home is safe. You should be in a situation where your assets protect your liabilities. Even if you live in a house and you're like, 'I love it, it's beautiful,' it's a liability. It doesn't do anything for you other than makes you happy when you see it. You live there so you're not getting any gains from it."
11

.

 Consider Investing In Multi-Family Units
"The idea is you get a mortgage and you get a multi-unit as opposed to a single-family. A multi-unit can be a duplex or a triplex, or it can even be a quad, which is four units. You live in one unit, you rent out the other units, and what they pay covers what you owe. Now it's not so much of a hassle on you, and then at the end of the day, you are still building equity. So if you ever decide you want out, you can still pull the equity out of your house and then reinvest it into a single-family, or you can go on to a nicer house and a nicer place."
12

.

 Change Your Mindset Towards Money
"Believe it or not, people in urban communities have a whole lot of money. You still got people like, 'I'm not ready to buy,' and I think they're just afraid. When it comes to these properties, these tenants, they spend money consistently. I've met people who've rented for years straight, never missing a day. How do you have the discipline to know that you have to pay a landlord, but you don't have equal discipline to pay yourself? How do you invest in somebody else's equity and tell yourself you're not good enough to do the same thing for yourself? And they do it time and time again."
13

.

 Ignore The Naysayers
"I tell people, it's not what you do is how you do it. I see people posting like, 'It's not like she got it from the muscle.' I did. [My grandmother] didn't give me 20 houses at random, she gave me an opportunity and I made the best of it. I've read, 'Oh she sold her family's legacy for money.' No, I've created a legacy. There was none."
Jamisa McIvor-Bennett is the proud owner of Rosebud's Investments, which offers individualized services in investor processes, for both new and seasoned investors who are looking to enhance their knowledge and expertise, and helps provide a blueprint for purchasing property without using credit.
Featured image courtesy of Jamisa McIvor-Bennett
Originally published on March 2, 2020.
Snoop Dogg. Jay Z. Trina. Nas. John Legend. Everybody who's anybody in entertainmentseems to be getting into the NFT game. And if you're a lover of art, a tech geek, a collector of all things digital, or someone looking to invest in something super-risky but very fascinating, the NFT playground might be the pandemic-induced escape you've always dreamed of. For those of you unfamiliar, NFTs, or non-fungible tokens, are basically unique electronic elements or items that can't be replaced with anything else.
For example, you can trade one bitcoin, which is "fungible," for another and you'll still have a bitcoin on your hands. This is not the case with an NFT, which is one-of-a-kind. It can be anything digital, from a work of art to a song, to artificial intelligence (or AI), to virtual experiences, to social media updates. For many brands or entertainers, the NFTs are connected to extensions of their brands and they're curated for superfans or people who love innovations in visual arts.
Trina, for example, released an artwork set on Jan. 23, in collaboration with artist Zevi G. The artwork features a chrome-hued character wearing printed tops and sitting in meditation positions, and there will reportedly be a rollout of customizable gems. The orange and blue colors within the piece were included "in memory of her beloved mother and little brother" who passed away.
Jay-Z's NFT was a piece called "Heir to the Throne" and was created by renowned artist Derrick Adams. It was connected to the 25th anniversary of his legendary hip-hop debut album Reasonable Doubt and sold for $139,000 at auction.
Particularly intriguing is the fact that everyday Black creatives are getting their piece of the NFT pie, offering unique works and getting bids in the upper six and seven figures. Iris Nevins, an avid collector according to CNBC, launched an NFT studio to support Black artists and made $140,000 in less than a year. Another Black artist named Vakseen accepted a bid worth more than $18,000 in April 2021, for the first in a series of digital Michael Jordan paintings, according to CoinDesk.
And just like with anything else on the cusp of greatness, Black folk are not only riding the wave of NFTs, they're innovating and cultivating communities for potential success. Black Enterprise reports that sales of NFTs reached roughly $25 billion last year, and Black investors, entrepreneurs, and artists are boldly and strategically coming to the forefront, with new findings that show some 23% of Black Americans own cryptocurrency, (which is "more than double of the 11% of white Americans, and higher than the 17% of Hispanics.")
Will NFTs be a saving grace for Black creatives to gain access to resources, exposure, and capital for expanding and elevating? Will NFTs become a dominating part of stock portfolios and brand negotiations? Maybe.
So, What's the Big Deal About Making Money With NFTs?
Well, one-of-a-kind items obviously have values that can increase over time, like a rare piece of art, a limited-edition sneaker, or a collectible baseball card. NFTs are basically like those but are part of and supported by a cryptocurrency blockchain called Ethereum. (And to go back a step further: A blockchain is an open, distributed register that records transactions in digital code.)
The blockchain hosts the ownership rights, and we all know what happens when you actually own something, especially if it's rare, it is attached to a major news event, celebrity, or popular community, and has the potential to impact the creative world in huge ways. You then hold the key to offering something of great perceived value to the highest bidder (or keeping it for yourself, just to have bragging rights and support the works of artists and creatives you love.)
Still don't see the big deal? Well, take hip-hop icon Nas, who recently partnered with a platform called Royal to sell his streaming royalty rights to tracks, "Ultra Black" and "Rare." (The offering actually crashed the site after only a few days of launch.) He's also working with DJ Florian Picasso (yes of that artist's lineage) for a backing track for a collection of NFTs. And who doesn't love anything that Nas puts his hands on? The visuals alone might make even the biggest Nas hater raise an eyebrow in wonder.

What's With the Hype Around NFTs?
Much of the conversation around NFTs centers on digital art, but fascination—and investments—have spanned past that. It's truly the cool factor and the allure of the collectors' rush that can somewhat be likened to the sneakerheads who revel at owning the last pair of Js that Jordan released while still in the league. Artists and musicians are especially keen on NFTs since, again, there's the option to exclusively own or sell a one-of-a-kind work that can exponentially increase in value over time. Also, there's a feature where the owner of the NFT gets paid a percentage each time it's sold or transferred.
Oh, and there's also the actual money factor. For example, someone paid $390,000 for a 50-second video by music artist Grimes. Another paid $6.6 million for a video by digital artist Beepie, and one of his pieces was auctioned at Christie's. There was the "Gucci Ghost," which was being sold for more than $3,500. Another teenager has reportedly amassed a multimillion NFT collection in just one year. Another Snoop enthusiast reportedly paid more than $450,000 to be his "virtual neighbor" in an NFT. (And just remember, these dollar amounts reflect the "equivalent" of what was really paid in cryptocurrency. We cover more about that below.)
How Can I Create or Invest in an NFT?
There are marketplaces, or what Motley Fool, a leading personal finance platform, called "the Amazon of the NFT world," that facilitate the selling and buying of NFTs. (Here's a link to a few of said marketplaces.) According to Motley, once you've created a digital file (work of art, graphic, or another digital item), you must choose a marketplace, "mint" the item, and upload the file. You can also, depending on the marketplace you've chosen, select the appropriate royalty options (in order to collect fees over time.) Once "minted," the item can be listed for sale, and you can set certain details into play such as what types of cryptocurrencies can be used for payment and how long the item will be available for auction.
And, of course, there are fees associated with transactions, just like when you trade stocks and bonds or you cash out that 401K. You also must be the proven owner of the copyright for whatever you're selling.

If you're simply interested in buying an NFT, you'd research the same aforementioned marketplaces (CNBC reports that OpenSea is a "big one"), and buy them via one of those platforms. You'll need a "wallet," which can be downloaded to your computer or phone just like any other app. The "wallet" stores your assets and protects access to them. Typically, wallets are created once you sign up for a particular marketplace, and more often than not, you can use the same wallet for multiple marketplaces.
What Are the Critics Saying About NFTs? What Are the Implications?
Of course, there are critics and concerns about NFTs, especially with their seemingly growing popularity. Writer Luke Savage called them outright crap. "And, like most forms of bullshit in America — think WeWork, the Fyre Festival, or any number of other venture capital-hatched disruption rackets — they've come packaged in a phony populist language of community and an even phonier rhetoric of innovation," he added via Jacobin. Savage indicates that "at best" NFTs can be understood as "speculative investments in which a privileged few can wring money from something of no redeeming social benefit."
There are also environmental concerns since, according toTime magazine, the digital process consumes energy. In fact, the global banking industry is cited as consuming "about 263.72 Terawatt hours per year in energy." Also, the creation of blockchain, i.e. "mining" requires more than a bit of labor, making it "energy-intensive." (To put the impact in more everyday terms, this particular Joanie Lemercier NFT art "drop," reportedly used the equivalent of two years of energy in its production and release.)
These issues are especially important, especially as they relate to minority communities, considering the wealth gap, the energy insecurities and deficiencies in energy access in Black and Brown communities, and the disproportionate economic and quality-of-life impact global warming has on those communities. Many investors or users of color who are riding the NFT wave might want to take these facts into consideration, do more research, and act accordingly.
Will you be buying and selling your own collections of Black art, tweets, songs, buttons, or GIFs for Black empowerment through NFTs—building communities of wealth, connection, and creativity? Well, if you do, please be sure that, as with any investment, you do your research, consult a financial advisor or expert, and proceed with educated caution. For the culture.
Featured image by Luis Alvarez/Getty Images
We've all been at the casual gathering enjoying a friend's cookies she's baked and caught ourselves saying, "Wow, these are amazing; you should start a business. I'd definitely support it!" Not knowing that we are passively pressuring that person to think about monetizing their hobby that could have been their stress reliever which would become the opposite once it's cultivated into a lucrative business. There are many reasons why monetizing certain hobbies is a great idea, but feeling the need to monetize every hobby quickly becomes draining.
As a freelance content writer, I could literally choose to write about anything under the sun if I find the right publication home for it. But then, how do I get to ever just be present and not dissect every form of content I find thought-provoking worthy of a pitch? It takes a lot of discernment to properly analyze the execution of something that is done leisurely and flipping it to make money. The saying, "do what you love and you will never work a day in your life" is a lie. I'm a fashion designer and writer, and I love what I do, but I've had to work very hard to be prominent in my fields. It doesn't mean that everywhere I go, I have to design an outfit or write about everything I find interesting.
Sometimes the most significant fulfillment is just exploring other options in those fields, wearing what someone else designed, and reading what other writers write to learn something new. Over the last few years, I've learned that there is so much peace when you allow yourself just to bask in joy with the things you like to explore leisurely — no deadlines, no marketing aspects to fulfill, just your creative lens to explore in whatever fashion you'd like.
Here are a few reasons why every hobby doesn't need to be monetized:
1

.

There's less time for yourself.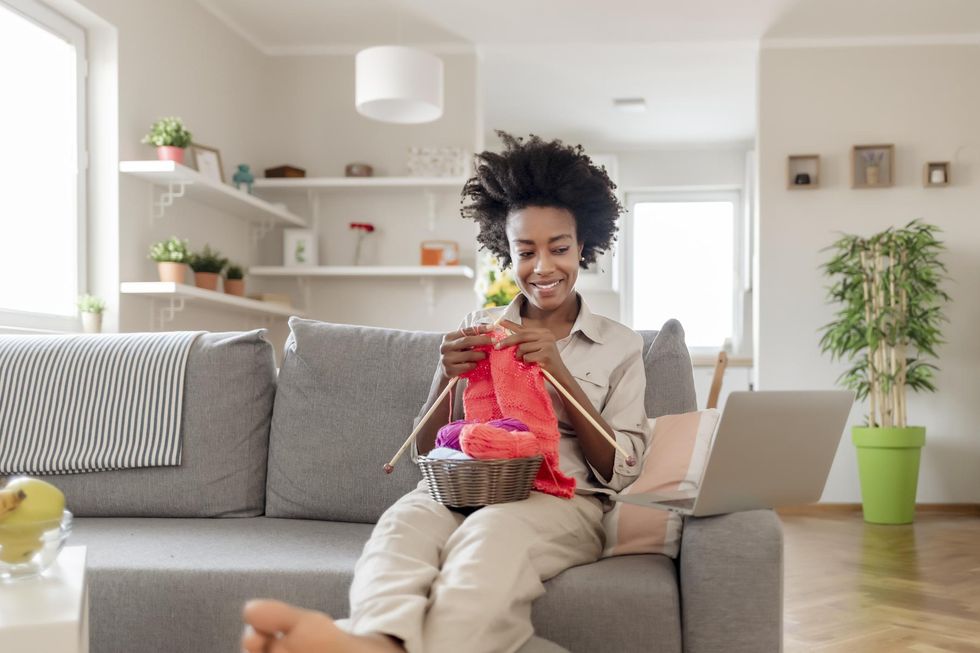 Getty Images
Once you turn your hobby into a cash-flowing business, the first thing to expect is your free time for yourself becomes reduced. Especially if your hobby was what you did after your day job. Prepare to adopt the mindset of just going from one job to the next because essentially, that's the mindset you need to have to produce at an efficient rate. Some people may say, 'So what? At least I'm making more money or building something that's my own.'
But in the long run, are you really building in a sustaining sense, or are you just working yourself up to burn out? And if you're burnt out, you have nothing to build on; this is why prioritizing rest should be a necessity, not optional. The more you jam-pack your schedule with work, the less sharp you are at executing any job. Choose to value quality over quantity.
2

.

Managing the logistics of your hobby turned business isn't fun.
I recall the first time I went head first with monetizing my hobby of making jewelry and handbags into a cute Etsy business in college — my feelings for the craft started off elated and evolved into exhaustion real quickly. It's one thing to take the responsibility of being the designer of the jewelry and handbag assortment, and it's another experience juggling being my own photographer, PR person, marketing, sales, production person, and social media content creator. I was 19 when I started that business with a child-like mindset leading purely off of passion, which is nice, but it doesn't check off the necessary boxes for a growing business that needs a lot more planning and logistics involved.
The idea of monetizing a hobby can sound like a ton of fun until you have to be all the other functioning parts of the business before you can pay anyone to be those assets you need. So before any hobby is considered to be converted to be a money-making opp, think about the 360-process on execution from beginning to end before you sign yourself up for all of that blindly and end up loathing the hobby you loved.
3

.

There's less creative freedom.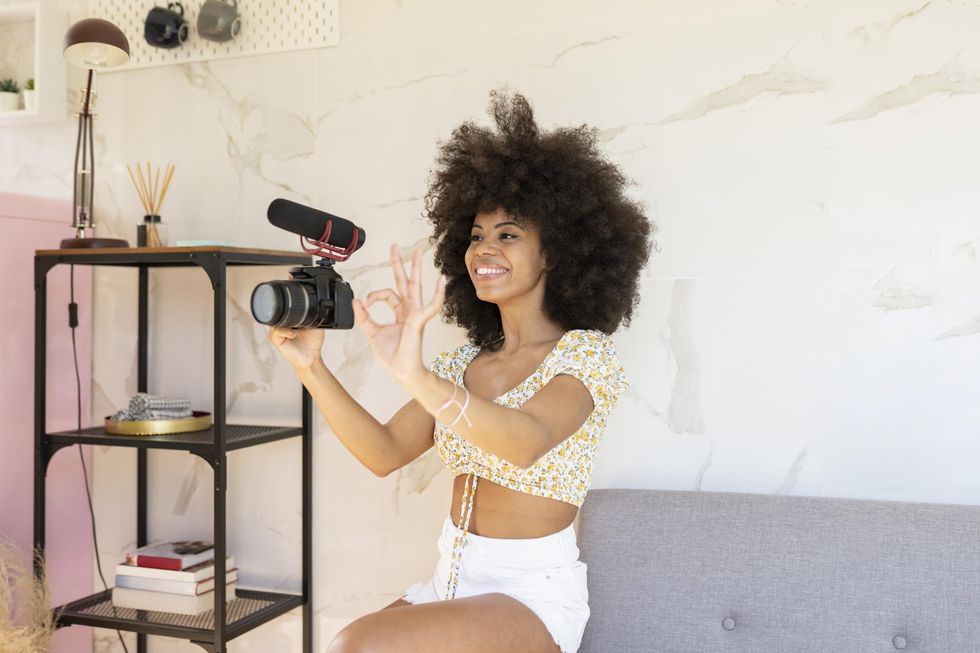 Getty Images
Overall, the way most people like to do their hobbies leisurely, in their own way, and in their timeframe changes once the hobby is converted into something that makes money. The business world's favorite saying is, "Time is money." Now we don't have time for you to do those fancy parts in your client's hair because it takes too long and you have more heads to do, or the fancy frosting detail on your cupcakes takes 20 minutes to perfect, but your marketing person says you need to slice that time in half to make more cupcakes.
When hobbies are flipped to businesses, it always comes down to what will make us more money; very few companies can sustain themselves without bringing in the net worth they need to bring in every year. And that's fine, but it's something you have to get accustomed to when you flip your creative approach. When your hobby was just for you, it was checking off all the boxes to please you aesthetics-wise, how long it took you to make it, etc. If you are now running a business, you have to lead with what satisfies your customers and base your offerings on the analytics of what sells most. The reality of this is that products might not always be what you like to produce most but because it's the bread and butter of the company, you have to do it.
So, choosing to monetize some hobbies is cool, but choosing to monetize every hobby is unhealthy. What does it leave for you to enjoy leisurely? Putting a price tag on everything you're good at can sound good on paper, but behind the scenes, it can potentially lead to burnout. Value the quality of your peace of mind more than the quantity of your income.
Featured image by Getty Images