---
DeWanda Wise is a breakout actress that hasn't even reached a pinch of the great things she will experience in her inevitably expansive career. She's most known as Nola Darling, the carefree, sexually liberated juggernaut in Spike Lee's, She's Gotta Have It Netflix reboot, and even snagged a role in the upcoming blockbuster, Jurassic World: Dominion.
But, her career is only one of the most interesting things about her. Wise's love story is fascinating as well.
She's married to Alano Miller, also an actor (Sylvie's Love, Underground, Jane the Virgin), and has been since 2009. The two married after only three months of dating, because...when you know, you know! The two lovebirds even sat down with Black Love Doc to discuss their union and (non)complexities of marriage.
On how they met:
"She just came and made elbow space so quickly and it shook me because I wasn't used to that. So here's a woman who's stunning, intelligent, believes in God, all these things, I just felt like, why am I spending my days playing this game of 'what if' or 'let's do some trials and tribulations before we get married kind of thing. It was two people meeting at the right time."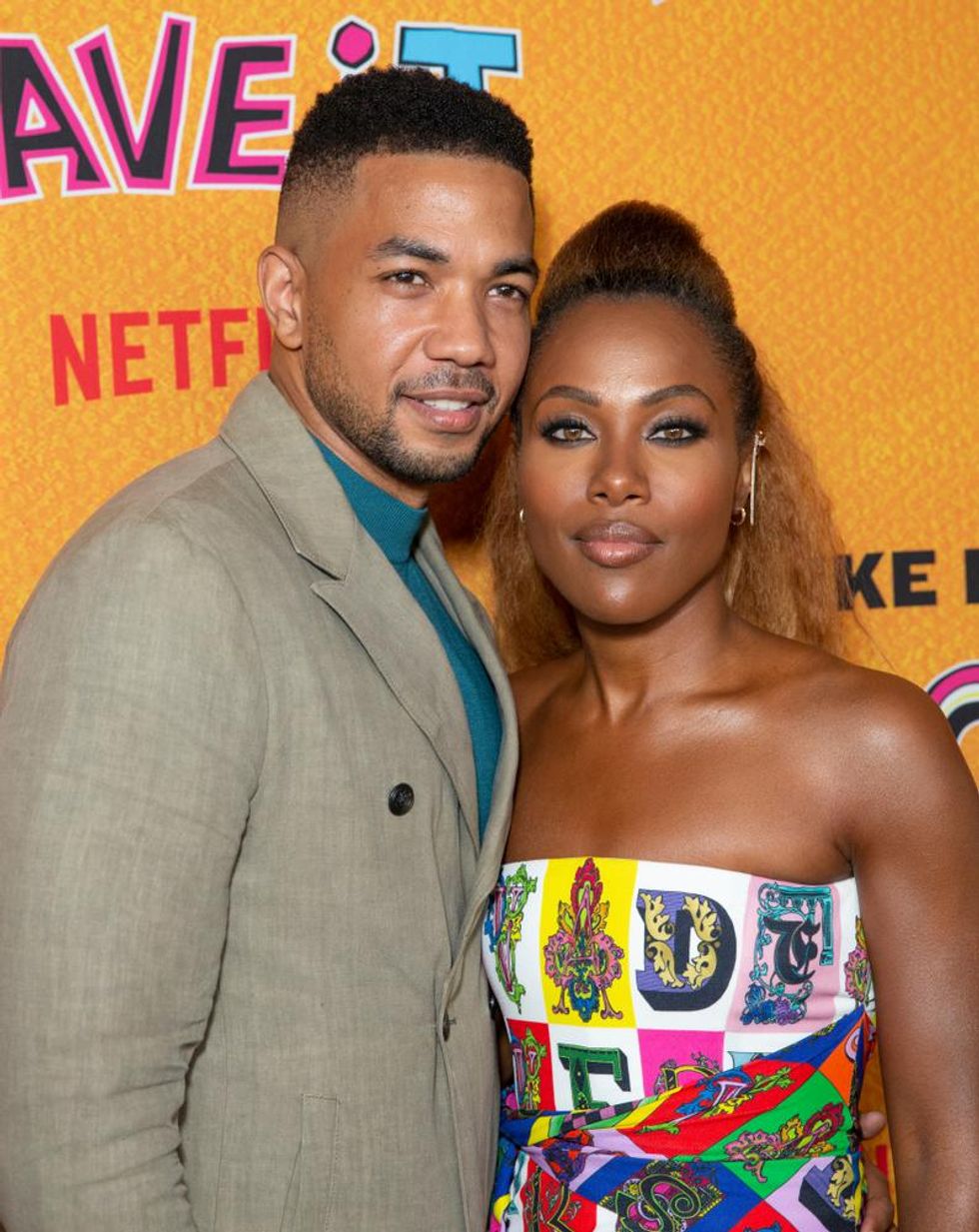 lev radin / Shutterstock.com
Three months later, they were discussing marriage. After riding on a train one unplanned day in college, Miller leaned over to Wise to ask if she would marry him, to which she replied, "You already know the answer to that, let's get married tomorrow." ...which they did (sort of). And the rest is their love story's history.
As far as how they keep their marriage in tact, for them, it's not complicated at all. Wise says:
"I feel like for me, it's really simple, you know? And it depends on how you live your life. It's like self-love for two. And that's how I think about it. Every day."
"Anything that I would like to do for myself, and there's one other human being that I have to make another serving for, then I'll just make a little more coffee. That's what I look at marriage as. It's a little more coffee. Just make one more cup!"
And Miller agrees, as he loves him some DeWanda! He regularly shouts her out on his social media, even once giving her the utmost praise:
"My favorite day of the year! I have had the honor of having a front row seat watching you evolve into your super powers. It's been humbling. Thank God for you everyday but especially today. I simply want to say thank you for sharing your heart, wisdom, your smile, boundless grace, infectious laughter and your fearlessness. Blessed and grateful to be your husband, number one fan, your bff, your body and feet warmer, your comforter stealer. Here's to forever adventures with you. Who knows what will happen but I know it'll be lit."
Whew, we love seeing confident black love on its high beams: black man, black wife, black love.
Would you marry quickly if you were sure your partner was the one?
Featured image by lev radin / Shutterstock.com