Oftentimes, when we hear about six-figure jobs, they're either C-suite positions that require years of experience or if they're feasible between the ages of 25 and 35, they're all in the tech industry.
---
There are indeed high-paying jobs in other fields, and not all of them are executive positions that require spending decades in Corporate America in order to qualify. Check out a few options, where the education requirements range up to a master's degree and have average salaries that could potentially hit $100,000 or more:
Nurse Practitioner
The median income for this job is a little more than $111,000, and you'd be performing similar duties as a doctor, such as prescribing medication and performing procedures. The education requirement is a master's degree and nurse practitioners usually specialize in certain populations such as women's health.
Physician Assistant
You can expect to earn $115,390 in this role, and you'll be able to carry out duties such as diagnosing illnesses. You'll also work with a team to cultivate treatment plans. The role requires a master's degree.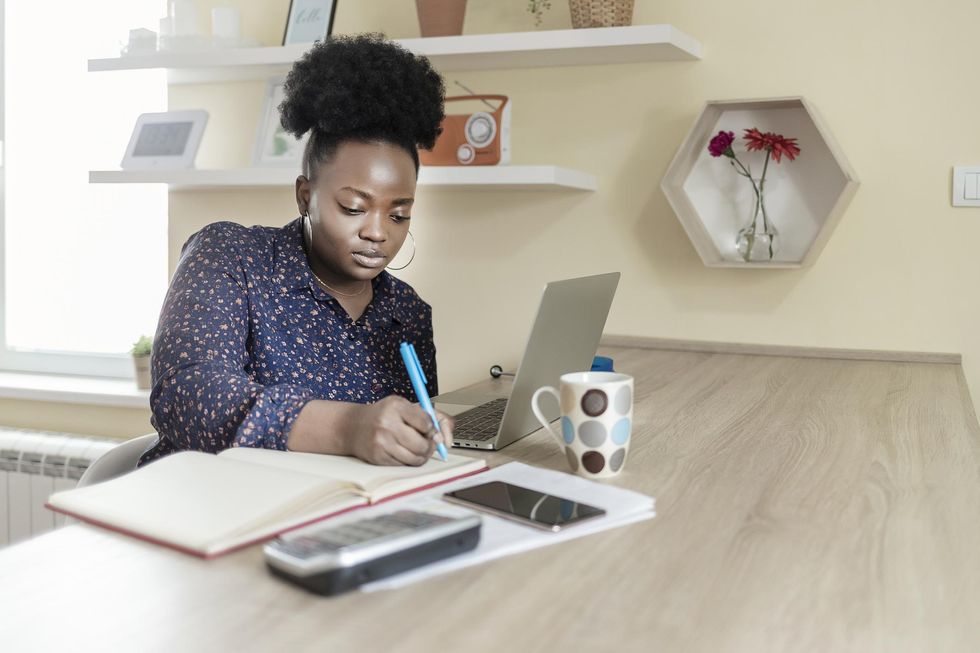 Getty Images
Marketing Manager
From social media to traditional campaigning, professionals in this field stand to make $150,000 or more depending on the role and the market. Corporate communications, product marketing, and market research are booming areas within this industry. A bachelor's or master's degree is often a plus, but if you have savvy and experience, you could easily bypass those.
Fashion Sustainability Manager
With this job, you could earn more than $184,000, and you'd be responsible for researching and developing environmental strategies for a brand or company. You can find success in landing this gig with a high school diploma, technical training, and experience for some companies, while others require an advanced degree.
Makeup Artist
In markets like New York or when working in industries like entertainment or mortuary, a makeup artist can bring in anywhere between $115,000 to $235,000 per year. If you're taking on clients as an independent contractor, you can definitely make a lucrative living doing this. Talent can often trump experience, but it helps when you've gotten technical training, especially if working in specialized industries.
Art Director
Talented art directors' salaries start at more than $120,000 and the great thing about this job is that it lends flexibility due to the fact that many companies hire freelancers for the position. A bachelor's degree and skills in research and design are often required for this role.
Financial Analyst
Within just one year of being in this position, you could hit $100,000 or more in yearly earnings. This profession requires a master's degree and you'll be analyzing investments and other financials for clients or companies.
Let's make things inbox official! Sign up for the xoNecole newsletter for daily love, wellness, career, and exclusive content delivered straight to your inbox.
Featured image by Getty Images