There's almost nothing better than being a top earner in your field, and getting to that six-figure mark is a big career milestone within itself. But what about those of us who don't work in the typical fields where the journey to making $100,000 or more is a bit more feasible, a lot more cookie-cutter, and much more straight-and-narrow than others. (Hey, creatives, hey! I see and feel you!)
---
The frustration is real, especially when we're thinking along the lines of the usual get-a-college-degree chatter about how best to get to that tax bracket (and how nontraditional routes are the exception, not the rule. Don't we all have an auntie, uncle, mom, dad, or other elder constantly pushing that narrative?)
Well, take this list to the naysayers. We know of more than several high-paying jobs for women with no degree: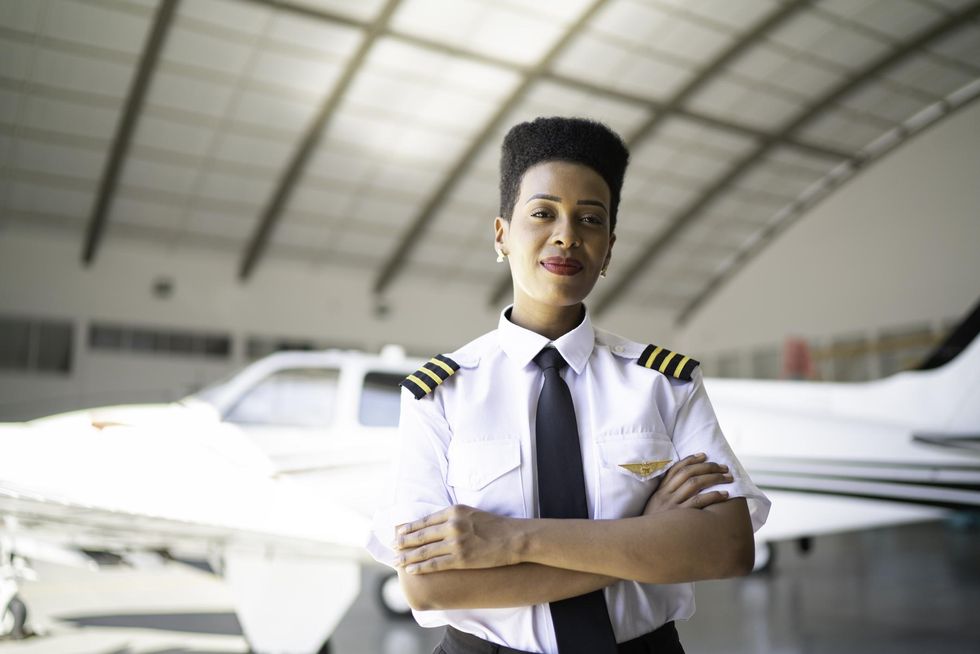 FG Trade
Commercial Pilot
A license, flight hours, and a love of, well, flying, are the minimum requirements for the role of commercial pilot, and you can earn up to $139,000 to boot. You can work for a major airline, only do private chartered flights, or start your own company offering services or teaching. The sky's the limit. (Hey, sis. I couldn't resist.)
Truck Driver
Sis, don't sleep on this multi-billion-dollar industry. As a truck driver, you can make up to $145,000 per year with a high school diploma, a commercial drivers license, and exemplary experience. It's also a plus if you are the owner-operator of a truck and you know the ins and outs of the industry.
Media Communications Equipment Professional
For this one, we're looking at up to $131,000 in yearly salary potential, and you can find success (or at least get your foot in the door) with a two-year associate's degree for this amount of pay. If you are great at setting up microphones, comms tech, or working sound, lighting, and mixing boards for large-scale events, this is the opp for you.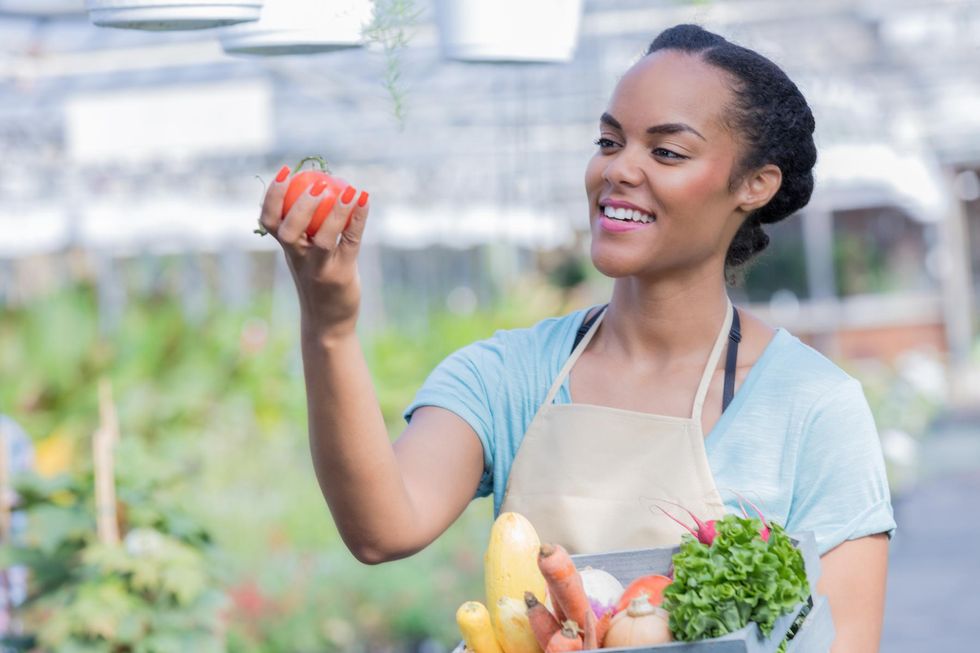 SDI Productions
Agricultural Manager
If you work in larger markets like San Francisco, there's the potential to make up to $129,000 per year as an agricultural manager. In this job, you'll supervise and manage farm or agricultural workers, determine budgets and create strategies for the maintenance and growth of farms or a company's farming activities. You'll need at least a high school diploma and some companies require special certifications as well as experience in the industry.
Transit or Railroad Officer
At the top ranks and in larger city markets, transit or railroad officers are making upwards of $99,000 on average, and more with benefits and incentives. A high school education is the starting point in terms of qualifications, and of course, experience in law enforcement, management, and training is a must.
Supervisor, Non-Retail Sales
There's up to $151,000 a year up for grabs with a gig like this, and you'll need a high school diploma and a knack for sales and communications. This job requires managing sales professionals, as well as budgeting and accounting and is perfect for someone who has a bit of skin in the game.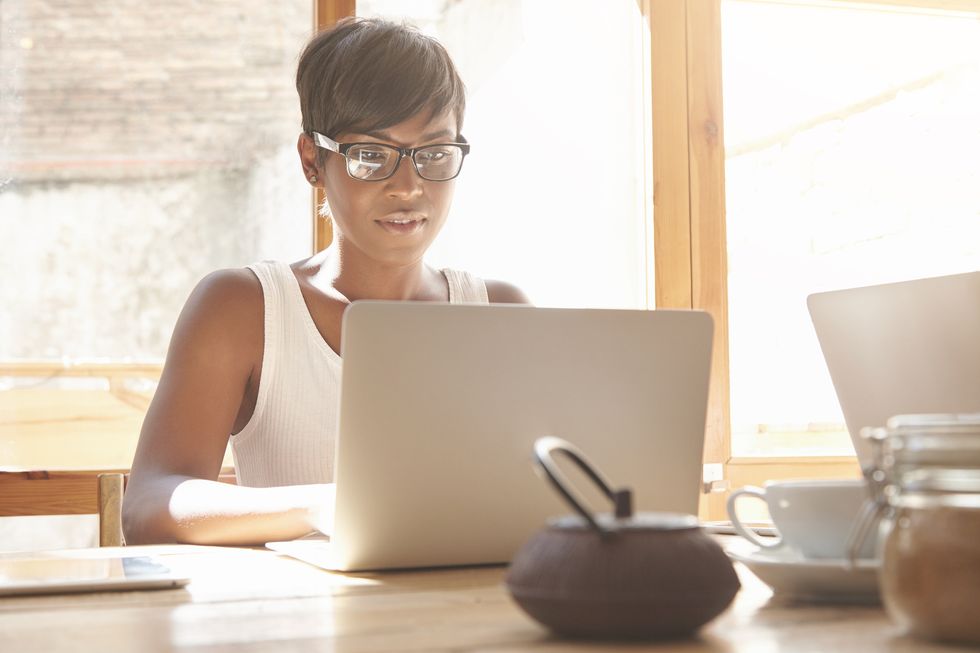 Shutterstock
Senior Web Developer
You can earn up to $101,000 as a senior web developer, and you'll need skills in designing and/or building websites. Though there are four-year college programs that strengthen those skills, associate's degree programs or even online certification courses can provide ample training needed for this job, especially if you've already got the gift and passion for this sort of work. Of course, experience is a plus, but talent and tenacity definitely trump all.
Casino Manager
Even on the lower end of the average, you can earn up to $153,000 per year in this field, and you'd be in charge of all aspects of running a casino, including operational budgeting and forecasting. Sometimes, this role is one within a corporate entity, and an MBA might be great, managerial and casino industry experience are king for landing this gig.
Nuclear Plant Manager
OK, sis. You see the word "nuclear" and think Homer Simpson? Well, at the higher end of management in this field, you're looking at a yearly salary of at least $100,000. (I guess Marge and the fam was living large. No wonder Homer could afford all those donuts!) This job entails overseeing teams that handle electricity services and ensuring governmental compliance. While some companies require specific licenses at this level, the minimum requirement for the industry is a high school diploma and, to become a manager, good ol' hard work and experience.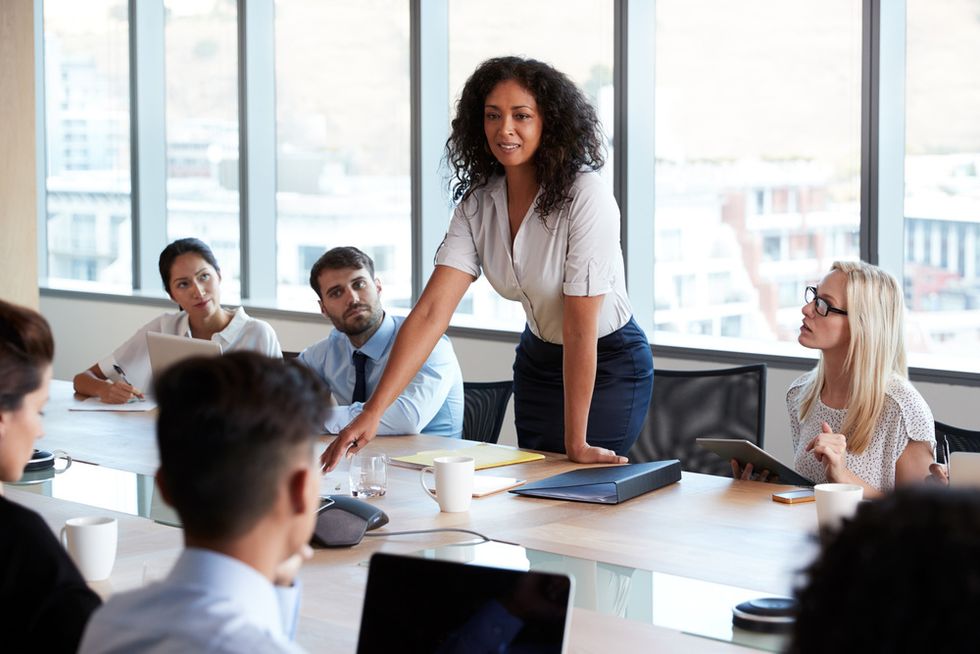 Shutterstock
Senior Consultant
Whether you work for a major firm or you're off on your own, you can make a salary of at least $105,000 as a senior consultant. Some companies indeed require a bachelor's or even a master's degree, but many of today's innovators do not, especially when it comes to industries like public relations, automotive and transport, personal finance, or technology. You can bank on experience, great communication skills, and actual results to lead the way on landing this gig. Independent certifications or training completions are a plus.
Project Manager
If you're super-organized, great at planning a project or transition from start to finish, and even more great at rallying teams to actually execute a plan, you can earn up to $152,000 in the role of project manager with only an associate's degree. Also, there are several options for certifications in this field that boost your salary potential.
Senior Engagement Manager
You're looking at a little over $100,000 in annual salary for the job of senior entertainment manager, and the name of the game for this one is relationships. Businesses want savvy professionals who can not only build new relationships with clients or customers, but create strategies to keep them coming back for more. People with amazing interpersonal, networking, sales and communications skills thrive in this sort of work, and having training in marketing or digital media is a plus.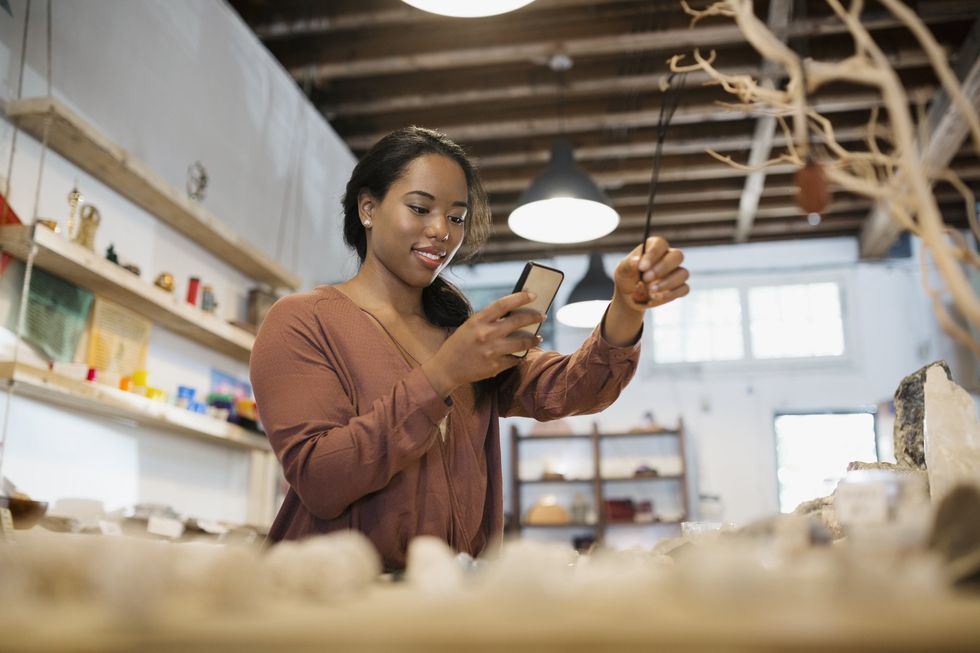 Shutterstock
Senior Visual Designer
Senior visual designer is another great option for creatives, especially if you're great at creating bold and vivid experiences and concepts for brands and their customers. You'll be heading the creative direction for campaigns and contributing to strategy for customers to buy into new products. The annual salary potential for this role is up to $138,000, with a minimal requirement being a high school diploma, vocational training, and of course, experience with providing a decent body of work.
Creative Lead, Retail
This job requires managing the art elements and designs of a project, and having skills in project management is a plus. You might also have to manage artists and designers part of a team to execute your vision and deliver what the company wants as the end result. Vocational training and experience are important to this role, which has the annual salary potential of up to $145,000.
Film Director
You might be thinking that becoming a film director is far-fetched, but not so fast, sis. There is indeed the potential to earn more than $100,000 per year even if you haven't completed a film school program. True, many greats earned that four-year degree, but just take a nod from the career journeys of icons like Quentin Tarantino, Keenan Ivory Wayans, Regina King, or Tyler Perry, who have seen major mainstream success without traditional film school experiences.
(And just a side note: Even our good sis Ava DuVernay—who brought us Queen Sugar, Cherish the Day, Selma, and A Wrinkle In Time—actually studied journalism and African-American studies before venturing into film directing, so technically she falls in this category as well.) From music video productions, to major streaming network deals, to documentaries, to TV ad projects, if you really have the vision, go-getter attitude, internship experience, and work ethic, it's possible.
Featured image by Shutterstock
Originally published July 5, 2021