None of us are strangers to remote work at this point, especially after the nightmare that was the Great Pandemic of 2020. Working from anywhere—with my favs being at home, from a beachfront restaurant in Jamaica, or in a chicly decorated boutique hotel room—is a norm for me. That being said, wearing whatever I want during work hours has been a norm for me as well, even if it's wearing absolutely nothing at all.
So, when I found out that the first Friday in February is U.S. Working Naked Day, I thought, "Well, hell, I've been celebrating a holiday I never even knew existed in my own way all along!"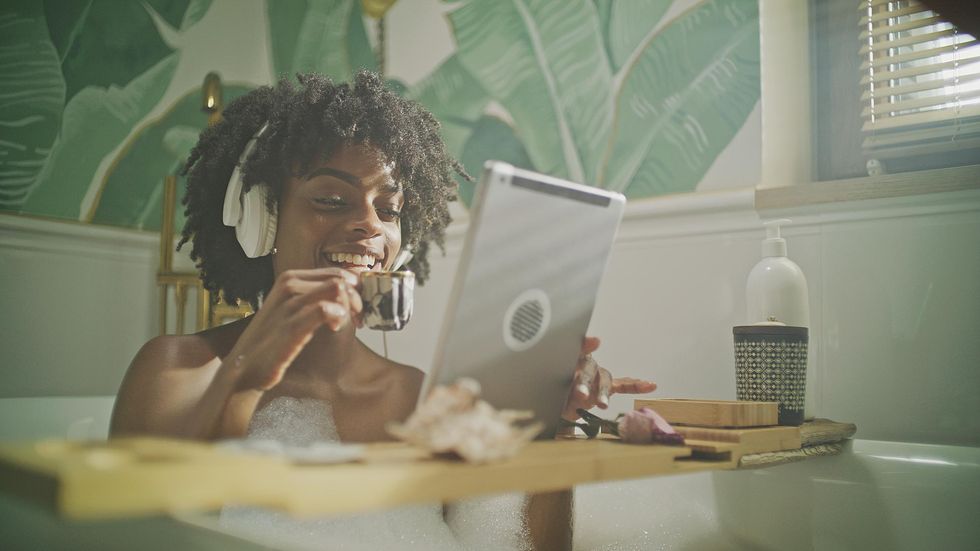 janiecbros/Getty Images
To be fair, the day is less about being in your birthday suit and more about empowering you to celebrate the benefits and feelings of "freedom and flexibility" you get when you work from home. Since I'm now aware that there's an official day for this, I finally get the chance to officially let the cat out the bag (pun intended) and admit that the girlies (i.e. my DDs) stay out when I'm working from home, almost every day of the week.
I've been a huge fan of the boldness and freeness of embracing nudity while home since the day I decided, 20 years ago, to sleep in the nude. I'd always read up on the benefits, for example, of not wearing panties in order to let your vagina "breathe," and how skipping the bra at bedtime could help alleviate body discomfort. After having a hard time with waking up in uncomfortable sweats during all seasons, I noticed that when I'd sleep naked, I'd wake up in a better mood, with no sweat or anxiety.
So you can imagine, with me working from home, especially for Work Naked Day, I'd simply just continue my day, in the nude, anyway.
I typically start my day with a cup of coffee, naked, while seated in my bedroom's velvet reading chair. I literally sit in silence, trying to get my thoughts together and just take time to just be. (I usually take a shower before bed, so they're not usually part of my morning routine, by the way, especially when working from home.)
After about 30 minutes of silence and prayer and maybe 30 minutes of some social media scrolling, I'll drink some water and begin prepping for my office hours.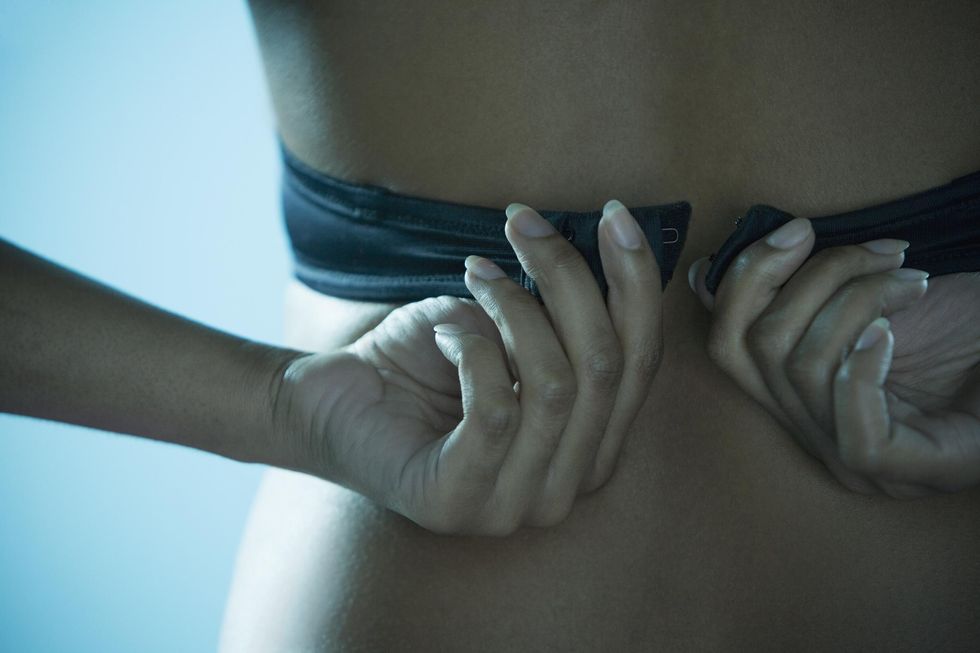 Terry Vine/Getty Images
Half of my work days are spent writing and editing, so it's not like there's a manager knocking on my door or back-to-back in-person meetings to be concerned with. On those days, I'm typically on my laptop, and if I'm not traveling, I'm seated at my home office desk (with a folded towel under my butt because, duh, who wants to sit their naked booty on a cold leather office chair?).
I keep the heat in my home on summer-in-Jamaica-hot during the winter, and again, since I travel a lot and prefer the digital nomad life to being at home, it's refreshing to sit, naked, imagining that I am indeed at an oceanfront eatery in nothing but a bikini top and a sarong. (Jamaica, in particular, has nude options for me to enjoy in public (on private grounds), but I digress).
After sending out emails to freelancers I manage for one publisher, finalizing assignments for another, and trying to keep to my office hour boundaries for both, I have to force myself to take a break and either order in or cook.
I often choose the latter and end up looking like a tall female version of Ving Rhames in that infamous Baby Boy kitchen scene. Lunch with a side of T&A, anyone?
I've been obsessed with veggie subs lately, so that would mean frying up broccoli, zucchini, and olives, adding some provolone cheese, Italian seasonings, oil, vinegar, and mayo, and toasting an Italian sub roll.
Then, I go back to work on my laptop until my obnoxious iPhone alarm goes off to remind me of the time-blocking boundaries I promised to keep to ward off freelancer burnout. (It's even worse than the burnout I'd experienced as a 9-to-5er due to the fact that, since my schedule is so flexible, I've often felt obligated to keep working and working until I'm annoyed, achy, and frazzled.)
I might even take a 15-minute break to have a naked stretch session, but nothing too strenuous because I don't exactly enjoy the pain that comes with jumping up and down as my huge geriatric-millennial boobs slap my chin and chest.
If I have a package delivery, I usually wait at my peephole to ensure nobody's still lingering about, crack the door, swiftly sneak it open slightly, push out a foot, and shuffle the boxes close enough to my foyer before quickly sliding them in and shutting the door. I find it thrilling and would do this for a food delivery if not for the fear of bae having a fit at the mere thought of some strange man getting an accidental flash of nip with his tip.
There was that time, during the first year in my current place, that the maintenance man used his key to enter for a repair I'd forgotten I requested. Yes, it was a work day. And yes, I was partially naked.
I was on a call, topless, and thought somebody was breaking in. The New Yorker in me prompted the dropping of the phone, the gathering of both breasts in my arms, and the one quick move, by sheer adrenaline and instinct, that took that guy all the way out. I charged him like a linebacker, all the way out my front doorway, and boldly slammed the door, only to hear him yelling, minutes later, "Maintenance! It's maintenance! I'm so sorry! I'm so sorry!" I told my man about it, in fact, and he damn near cussed me out, angry about the fact that I had hardly any clothes on, naming every emergency in the world that could happen in a condo, and commanding me to get a security bar for my front door (which I did).
So what about those days when I indeed have virtual meetings? Well, my cam would simply be turned off. I know that some folk find it odd to have a Google Meet or Zoom meeting with no video, but I don't see a problem with it. I actually loathe video calls, and my clients and network respect my preference.
Working naked, for me, is liberating and helps me in my mental health journey (especially after experiencing a real-deal nervous breakdown from being laid off at the last serious long-term publishing job I had). It reminds me that I am truly the master of my destiny, that I can create the life I want, and that I'm not a slave to any organization's rules but my own.

My experience with completing my work day in the nude is just what Work Naked Day is all about: truly tapping into all that makes you a talented, bad-ass, independent professional whose prowess and skills are only enhanced by the expensive power suits, the cool sneakers-tee-and-blazer combos, the Fashion Nova coordinated sets, the multicolored scrubs, the well-starched uniform—or whatever you wear to do your best at your job every day.
I hope that you, too, will find a way to celebrate freedom and flexibility today, whether you choose to spend the day butt-ass naked or not.
Featured image by Peter Griffith/Getty Images
When you think of a seasonal business, you might picture those random Christmas mugs sold on Amazon and or those Valentine's Day baskets with Victoria's Secret lotions in them that your favorite side-hustling auntie sells at work every year. But don't sleep on these kinds of businesses. Whether it's landscaping, holiday-themed, or a bed-and-breakfast, savvy entrepreneurs who offer amazing, unique, and convenient services and products can bank hundreds of thousands, if not millions, in profits.

And with Valentine's Day around the corner, now is your chance to consider tapping into a prime opportunity to not only build a flexible side hustle but, if you're really passionate and skilled, a successful seasonal business that can sustain itself year-round. Here are five options to consider:
1. Holiday-Themed Sweets And Treats: 
Sales for these sorts of products (candies, cookies, and other dessert snacks) are expected to grow from $36.9 billion to $44.9 billion by 2026. (Let that marinate for a second). It's obvious that people love a good sweet treat, and if you can offer your own recipe, your own way of decorating or packaging, or healthy options (that actually taste good), even better.
​2. Celebration Party Planning: 
This includes birthdays and anniversaries, and you can do so many different things in this realm other than actually planning the party. Services like location scouting, venue management, party favors, and party decor creation (or rentals) are all great ways to be part of this lucrative industry. Also, you don't have to limit yourself or your business to small groups, family members, or micro organizations. You can organize large-scale parties for Christmas, Valentine's Day, the Fourth of July, and more. (Think about the last time you went to a New Year's Eve party and paid $250 for a VIP ticket.) As the organizer and backing company, you could make six to seven figures in profit.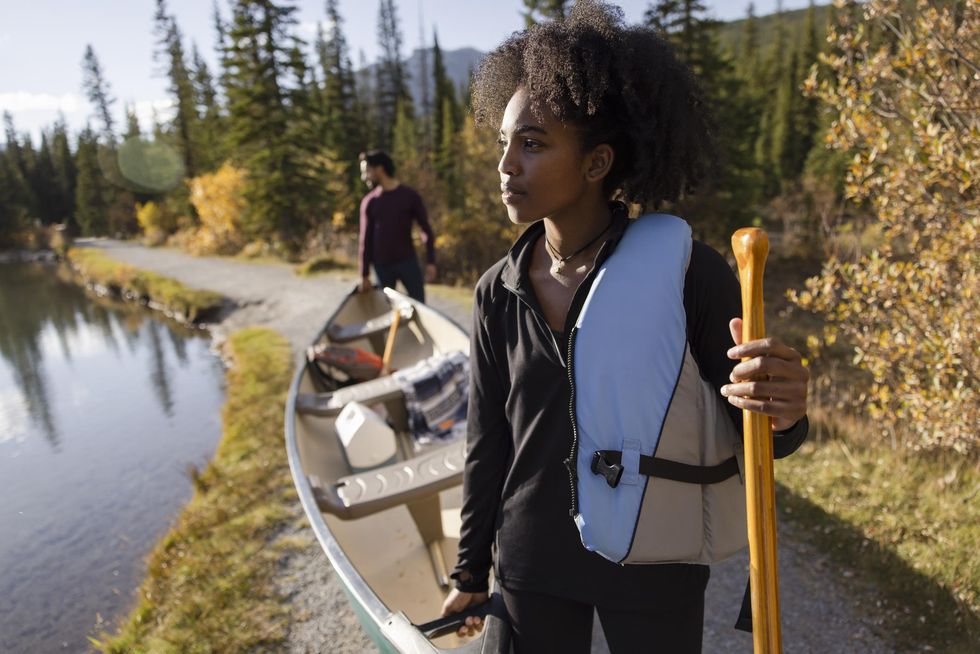 Hero Images Inc.
​3. Food Truck: 
You might think this isn't a seasonal business but just remember: This involves working from a vehicle outdoors. (Also, many food truck owners who live and work in places other than popular dining meccas like Los Angeles, New York, and Chicago can only enjoy a consistent stream of customers during a limited time each year.) Even then, it's still possible to make more than $100,000 a year with this venture (and even more if you're in the aforementioned food truck sweet spots). Again, offering something unique, quality, culture-centered, or with a spin to it (Hello: Vegan oxtails, anyone?) is key.
​4. Watersports Adventures or Tours: 
This one is perfect for those who might want to live or travel abroad full-time or who just love nature and connecting with people. You can offer parasailing, jet skiing, hiking, bar crawls, and other interactive activities for tourists or locals. This is also something you could start on a site like Airbnb with little overhead costs, depending on the extent of the adventures you're getting into. This industry brings in $124.5 billion each year.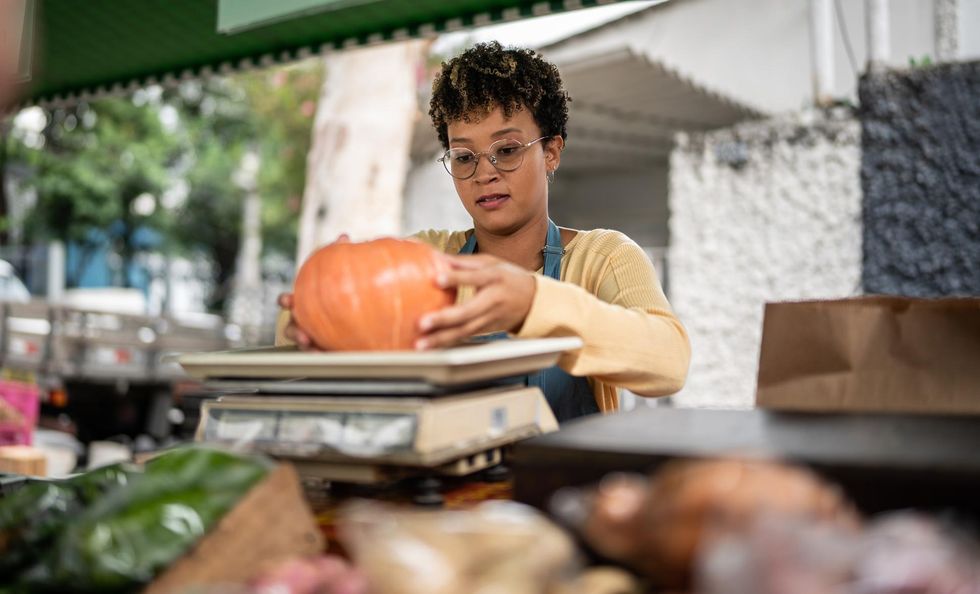 FG Trade/Getty Images
5. Niche Farmer's Market: 
If you have a green thumb or are into specialty foods, this might be perfect for you. And you don't have to have a huge farm to do this. You could specialize in offering diverse types of one produce (such as mushrooms, which can be grown right in your backyard, in a home-based grow room, or on rented farmland), gourmet jarred goods (like preserves or pickles), exotic plants, or organic tea mixes in order to stand out and build a unique customer base. Not only would you be serving your community and helping to combat problems associated with food deserts, but you could also be part of an industry raking in at least $2.9 billion.
Featured image by Jose Luis Pelaez Inc./Getty Images
Over the last year, charcuterie boards have taken over social media. So many people have been jumping on the trend by sharing videos of themselves on Instagram and TikTok making boards in new and creative ways such as sushi boards or pizza boards. But not all boards are created equally. Some of what we see as charcuterie boards aren't actually charcuterie boards. How? You may be wondering. Well, we spoke with the owner of The Bougie Grazer Shandra Turner and she schooled us on the difference.
"'Charcuterie' is just the cured meat that goes on the board. It has nothing to do with the cheese or anything like that. Cheese just [accompanies] the meats but 'charcuterie' is just a fancier way (and a French word) of saying 'meat' and that's all it really is," she says.
"What you've been seeing out there are more so 'graze boards' but everyone likes to say the word 'charcuterie,' so it's been dubbed as 'charcuterie' but really it's a 'graze board' where it would have those wings on it or chips or a 'nacho board' or just kind of any of those things that you can put together and everyone can just come together around a board and just kind of nosh on what they enjoy or what they want. It gives everyone choices."
Meaning, the next time you come across a dessert board or a brunch board on social media or you decide to hop on the craze, remember to call it what it really is, a graze board.
For Shandra, The Bougie Grazer started off as a way to keep her creative juices flowing outside of working a corporate job. After sharing videos of herself making charcuterie boards on social media and building a following, she began receiving inquiries about workshops. She started her first charcuterie board workshop in 2021 around Valentine's Day and she continued having workshops and even partnered with Atlanta Georgia's Bellyard Hotel for classes.
But The Bougie Grazer is more than just a charcuterie board business, it includes many other products and services such as lavish graze tables, picnic basket rentals in the summer, watermelon cakes, and fruit carving. And she calls her business "therapeutic" and her saving grace.
"I feel like if I can do it, anybody can do it. Just get started. This business is literally therapeutic and it saved my life. I was on the couch wondering what I was gonna do next after pivoting from a career and I just picked something that I do all the time and I made a business out of it," she explains.
"So, if you knit booties all the time or if you make cakes all the time, take it and turn it into a hustle. So, you know, just don't give up on yourself, and don't feel like you're too old to pivot in any industry or do something different."
However, with charcuterie boards being a huge trend, Shandra hopes to "ride this wave and see where it takes me." Making charcuterie boards is a fun activity you can do by yourself or with others. Whether you decide to have it for a party or as an appetizer before your dinner, remember to keep it fun. Here's a few tips and tricks:
It's all about variety.
While charcuterie is just meats, it's good to have a variety of meats on the board. Some go-to's are chorizos or prosciuttos. But you can also add different types of cheeses, fruits, vegetables, and more.
Get in touch with your creative side.
One of the popular trends we see with charcuterie boards is making a salami rose. Shandra shared an easy tutorial on her IG that included using a cup to shape the salami into a rose.
Fill in the gaps.
When creating a charcuterie board, you not only want to make it look appetizing but you want to make it look full. Once you create your base, you can throw in other items such as crackers, spreads like hummus, or garnish to fill the board.
Feature image by @thebougiegrazer/ Instagram
We've all heard about the benefits of manifesting your dreams by mere thought or creating vision boards to illustrate, in plain sight, what you want out of life. Many of us might even have the same cliche perception of what vision boarding actually entails--- something as simple as cutting out photos and words from magazines and pasting them on posters like an elementary school project.
I must admit, as a professional in my 20s, I'd never really believed in vision boards. I'd always been raised to believe that faith and action were enough, and I strategized my plan for success accordingly. (And I'm sure I wasn't alone. According to research, apparently "fantasizing" about an "idealized future" can actually be counter-productive and "sap energy" needed to actually achieve goals.)
By 30, I'd reached management status, had my own blogs and columns, hired teams, and led successful campaigns. I'd felt like I'd somewhat made it in my industry, quite early actually. Along with the accomplishments came the career rut and utter burnout, so I found creating a vision board to be yet another task to add more pressure and anxiety to my life. The vision board would only serve as a reminder that I hadn't become "like Oprah," made a million with a best-selling book, or landed a prime placement on somebody's news show.
There was one major key I'd been missing: While it's awesome to have goals and make them plain in writing or illustrations, one also must pair belief with strategic planning in consideration of one's true purpose and talents that aligns with the vision board. A vision board is not the end-all-be-all to mapping out success. It is simply a complementary tool part of that process. And many successful people, in this way, swear by them, including Steve Harvey, Cardi B, and Tamera Mowry.
Another such leader who has elevated the conversation around vision boarding is Mariko Bennett, founder of COCO B. Productions, and author of The Blueprint: to Manifest Your Dreams. She and her team offer leadership development workshops and strategy sessions and offer tailored solutions for government agencies, corporations, professionals, associations, nonprofits, and other organizations.
Here's more from her on elevating your approach to vision boarding and taking action on your wildest career dreams:
xoNecole: You've written a book that describes a 'blueprint' for planning career advancement and success. What should readers expect?
Mariko Bennett: The Blueprint: to Manifest Your Dreams is my purpose project. I am a master manifester and did not realize [it] until friends of mine told me. We would sit down, at that point, we'd called them 'vision boards' but now call them 'blueprinting boards' and I would manifest everything on my board. They would say 'You did that?! You did that?!' Absolutely. What I found out was that 92 percent of people never really reach to achieve their dreams and goals.
I set out, when I wrote this book, to help the 92 percent of people to become master manifesters. In the book, I talk about seven life-focus areas, I talk about SMART goal-setting, I talk about being intentional, and about understanding what the obstacles are so that you can make plans to get around those obstacles.
I talk about my 4-C's of manifesting, which is really my secret weapon as to how I've been able to be successful. I talk about the power of belief and affirming yourself. It's literally a blueprint to manifesting your dreams---personal and professional.
xoN: What would you say to someone who might be skeptical when it comes to the power of manifesting or vision boards?
MB: We approach our blueprinting boards in a different way. Why are boards important? Why is putting your vision down important? It's a strategic plan. If people don't understand vision boards, they do understand a strategic plan. That's the first thing I'd say to anyone who's hesitant. You have a vision in the words of quotes, photos, and images that remind you of what your vision is, in life form. We take it a step further. That's where the SMART goals come in.
It's important to have a vision---which is where that first C comes in, crystalize---and you've gotta go an extra step, where you customize the plan and you're doing SMART goal-setting. Then you go to the third C, which is cultivate, where you have to do the work. Manifesting doesn't work just because you look at a board. You have to cultivate it. You do the work. The fourth C is when you curate, and that's when you're measuring success and fine-tuning your approach as you are manifesting.
xoN: What does 'putting the work in' look like after creating this vision board, or 'blueprinting'?
MB: In customizing, you're looking at what you have and what you need to reach that vision. What works for your life? [For example], if you want to finish school in 4 years, how many credits do you need to take? How much will it cost you? Where do you want to live? And with cultivating, it's where a lot of people begin to fail or quit. It gets difficult. You actually have to show up at that job all the time to get that money. You actually have to save those dollars, right?
Whatever you're working on, you actually have to put the work in to get it done. And then, life can happen, which may throw people off. And so, it's important that you have your blueprint and your vision to remind you what you promised [yourself] and you've got your plan so that you can work to get back to it once life happens.
xoN: What's a recent example of how you've used this process, for yourself, in any current career transitions, for spaces you're in now?
MB: Absolutely. We did a blueprint for Coco B Productions, at the beginning of the year, and one of the goals was to get minority certifications as a firm. I customized a plan. And sometimes your plan is beyond you. I am not the person to sit there and do all the applications. That's where the accountability partners come in that are cheering you on and reminding you of what you promised yourself.
Sometimes they're helpers. They do the work for you. I hired a firm to help me get my certifications. Yes, I had to give them a lot of paperwork and I had to do the work to get us there, but they actually did the filing for me and really just helped me to get across the finish line.
For more of Mariko, follow her on Instagram @mariko_bennett1.
Featured image courtesy of Mariko Bennett
Landing a job interview is already a feat in itself, but actually getting through it feeling like you've won is a whole other issue. Whether it's a dream job that you want in order to take your career to the next level or that promotion at your current job, it's likely you'll be thrown a few curve balls by way of tough questions. They're often common and a tad basic, but they can bring about feelings of uncertainty, anxiety, or confusion.
It's okay, sis. We've got you covered. Here's how to answer tough but common job interview questions confidently and win. (And don't be afraid to practice answering these with a trusted friend, mentor, coach, or even in the mirror with yourself, if that's what will really ensure you stay on ready.)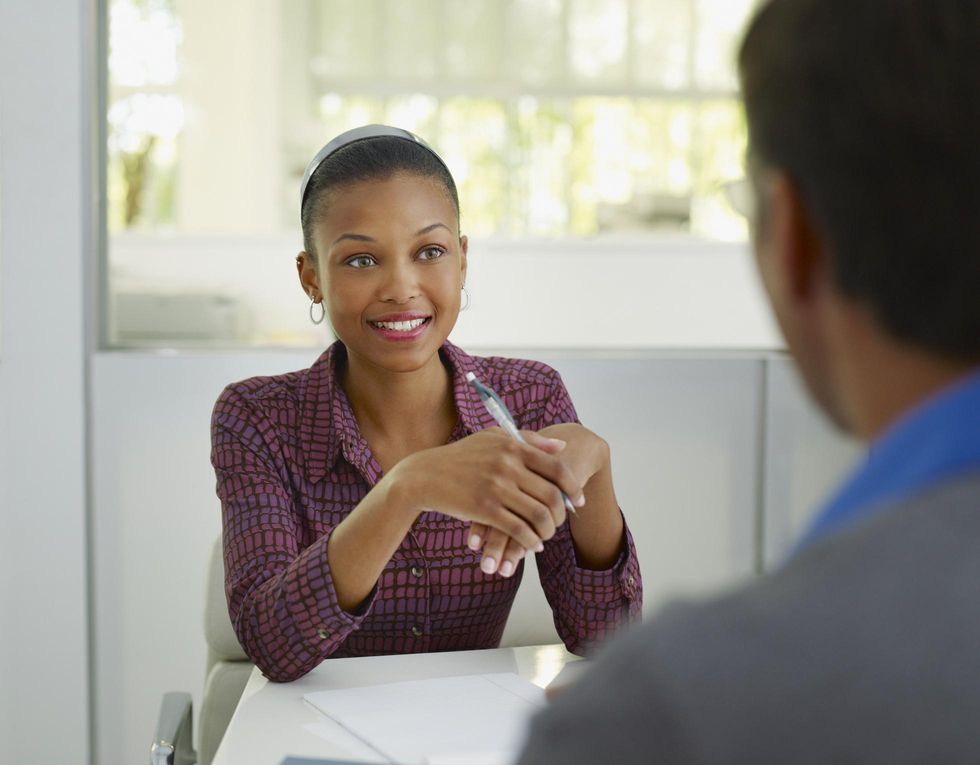 Chris Ryan/Getty Images
1. "Can you tell us more about yourself?"
As someone with almost 20 years of experience in my industry and who has worked for businesses large and small, I've always had to fight the urge to say, "Well, didn't you read my resume?" (And I've felt this way even when I was just starting out. You definitely don't want to say that though! Ha!)
While the person interviewing might have read your resume (or, in my experience being both an interviewee and interviewer for a job, might have just gotten your resume 10 minutes before the interview), this question often serves as your opportunity to put your resume in your own words. Talk about the things you're most passionate about when it comes to your job (working with teams, corresponding with customers, being a problem-solver), mention your educational and training background, and include one or two key roles you're proud of having shined in.
This is actually a great first question in an interview because, for me, it allows me to control the vibe and energy of the conversation. I always find the most confidence in remembering my "why" when answering, and I know that just being myself is key. Also, as my faith denotes, if a job is for me, it's for me. If not, God always has something else that is.
Add a bit of personality and elaborate on not only the key points of who you are professionally, but who you are personally as well. (Just be sure that what you say related to your personal life reflects professionalism and is actually relevant to the job you're interviewing for.)
Don't ramble. Take a breath between sentences and remember to smile. Imagine if you were in an elevator and you only had a minute to tell someone about yourself in a way that lets them know who you are, what you offer, and things you love about your career experience.
A big tip for answering this question: Do a bit of research on the professionals who will be interviewing you. Look up the HR department or the person's email on LinkedIn or Google. Don't focus on befriending them online or making them a Facebook friend. Simply take note of a few things that might be relevant to the position or relate to them on a professional level.
And you don't want to get too personal or thirsty (Think, creepy blind date who tells you what you were last doing based on your IG story or keeps asking you about a mom they never really met but saw in one of your posts). Again, be sure to only talk about things super-relevant to the role you're applying to or the skills required for it.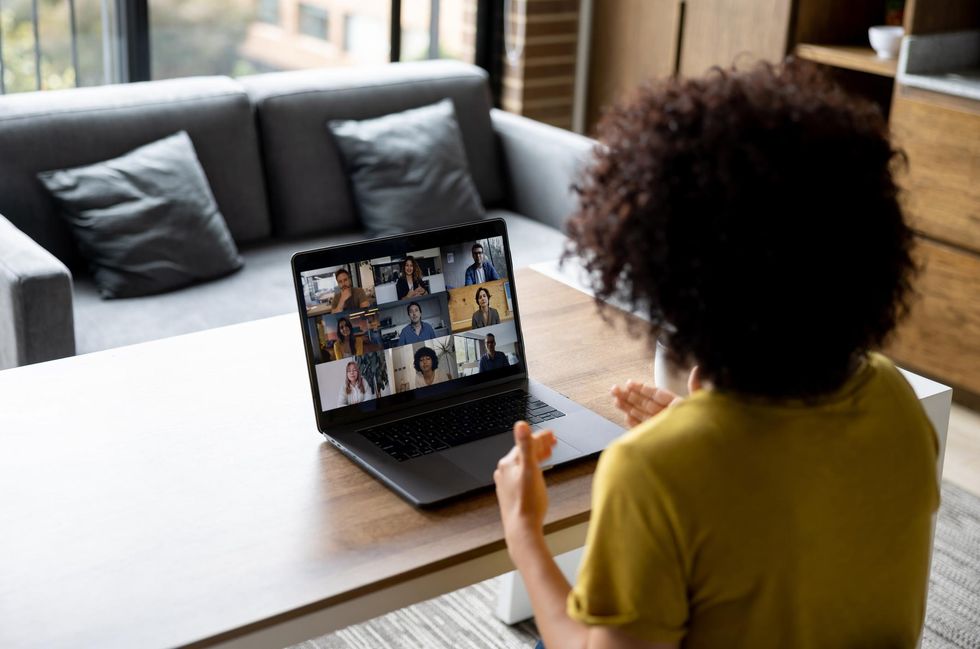 andresr/Getty Images
2. "What's your biggest weakness?"
Again, it's like "What??? Why?" But, again, don't respond in that way. (I swear these are my immediate reactions to these sorts of "common" interview questions.) The key to answering this one is this: Oftentimes this is asked to see how honest you will be, if you're a leader in self-correction, and if you have skills that include self-awareness and self-reflection.
This is not a time to bash yourself or tell them what you think they want to hear. Think about areas of leadership, communication, or strategic thinking that you either are actively working on or plan to actively work on.
For me, for example, I've always had a weakness for perfection, and I'll often do something at least two different ways just to make sure I have a plan B if plan A doesn't work or isn't enough. I'd also over-edit my work or re-write something several times, trying to make it "perfect," until my previous editors would have to say, "Enough Janell. We've gotta file this. Give us what you've got." This is indeed something I'd been working on (and I've since gotten better at not doing). So I've said in an interview or two: "I've learned from my previous managers that, as a leader, you have to trust your instincts and experience and go with plan A." I'd then add in details on an example of this from a previous project I'd worked on that was successful when I didn't second-guess myself so much and went with my gut.
If you have a self-perceived weakness of, for example, overexplaining things, challenges communicating criticism to those on your team (i.e. being too nice), or find it difficult being an introvert among extroverts, this is the time to mention it. Definitely don't just say, "Well, I'm great. I have no weaknesses," or offer up insights that will totally get your resume thrown in the garbage ("Oh, I'm always late, even if I leave my house on time," or "I just can't seem to get organized, and I often find myself being scatterbrained." Trust me, I've heard these before and the team always wondered, "Did this person intend to waste our time today?")
A big tip for answering this question: You don't have to do too much oversharing here. You'd hate to be that person who was a tad bit too transparent about weaknesses in a job interview but had very little to say when it came to talking about accomplishments or impact. It's a clear red flag, so just be as concise and direct with this one as possible and allow the interviewer to probe for more (or not).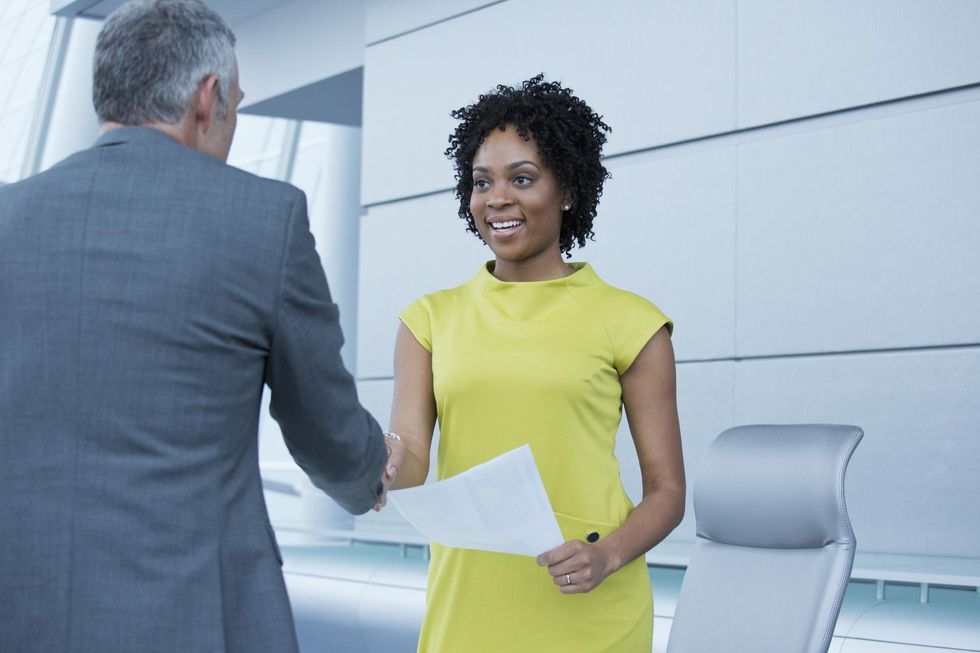 Ariel Skelley/Getty Images

3. "Why should we hire you?"
Here's another question that should show you did your research on the company and the people you might be working for. It's not something to respond to with vague statements like, "I'm a people person, and I'm a go-getter," especially if you're interviewing for the position of a manager, senior leader, or director.
In almost every situation where I've had a hand in hiring someone, the candidates who showed that they'd done their homework and actually applied what they knew about the company in talking about why they'd be a great fit for the position either made it to the next round of interviews or were hired.
It's good to lean on three key things when answering this question: your personal "why," your actual experience (and being confident in how relevant your credentials, unique talents, and skills are to the role), and how those previous two can be woven together in order to be an asset.
I once applied for a job because I knew I wanted to transition into magazines after having worked for newspapers for much of my early career. I thought it was a long shot. I'd only interned at a magazine one time before, and while it was still journalism, working for a magazine publisher would be totally different from working in a newsroom.

I knew I not only had education, experience, and transferable skills but that I'd be great at the job because I'd wanted it for more than a decade. I told the interviewers, "Along with my degree and my love for storytelling and editing, I've dreamt about working here, at this publication, since childhood. The stories you've done highlighting ________ are something I've wanted to work on since reading your articles in my Granny's den. My great uncle, her brother, was a respected entrepreneur as well, so I know how important it is to highlight those stories. He built his businesses during Jim Crow, the Reagan-era recession, and the recession we're in right now. I've always had a passion for telling stories of the voiceless, of leaders and those who overcome, and I've loved the reach of magazines in doing that. It's what I feel called to do, especially for an audience such as yours."
I made it through three whole rounds and got the job. I was so happy because, at the time, I was pretty burnt out from working in newspapers and wanted a change that would not only revive me but place me on a path I'd always wanted to be on.
A big tip for answering this question: If your why is clear and on the up-and-up, answering this question will be a breeze. If not, you might want to reconsider applying for the job altogether. I don't care if it's a job dipping fries at a burger joint or leading a Fortune 500 marketing team, your why matters. Focus on talking about your skills and allow what motivated you to apply in the first place (your kids, financial goals, lifestyle aspirations, or career fulfillment) to be the silent foundation for informing your approach. (In other words, you don't have to say, "I applied for my kids," or "I need the money," but your actions and prep for answering this question should reflect that you mean business and that you must get the job).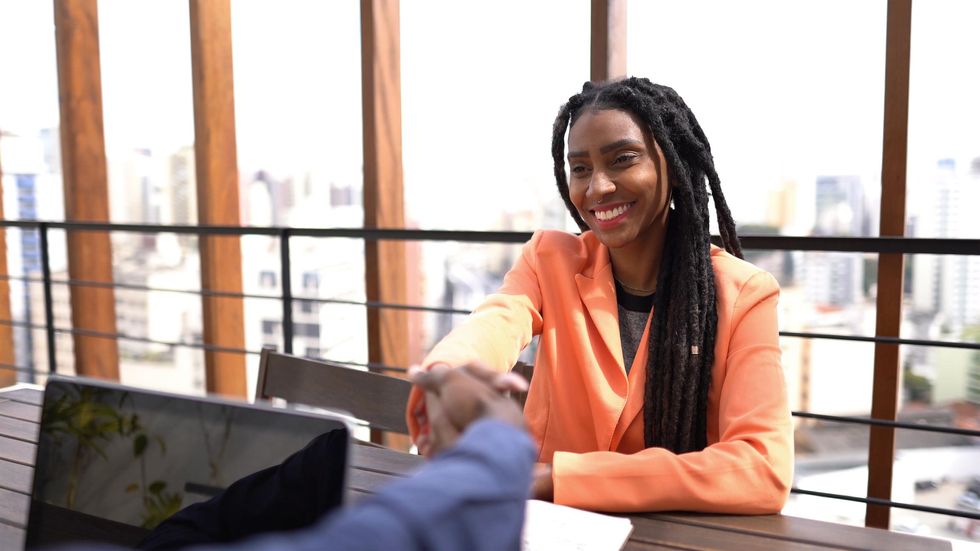 FG Trade/Getty Images
4. "What's led you to look for new employment?"
There are several variations to this question such as, "Why did you leave your last position?" In this case, you definitely want to be truthful, since, depending on some state laws, your former employer can not only be contacted and asked about you but some might even offer specifics on the circumstances of you leaving.
A good way to approach this one is to put positivity at the forefront. If the previous job simply wasn't a good fit, state that. If you're interested in strengthening certain skills and feel that the new position will offer the opportunity to do that, say that. If you've relocated and are looking for a fresh start, say that. (And you don't even have to volunteer details on why you relocated, especially if it's related to health, marriage, or family. In some states, for example, it's illegal for an interviewer to ask questions that might introduce the chance of discrimination, especially those related to the aforementioned.)
Lead with what was positive about the previous experience and how you'd like to further build upon that, even if it was a job you didn't like or one that ended in a way that wasn't the best.
I once decided to move on from a job simply because I'd outgrown the position and really didn't see any chance of me getting promoted (both via title and financially) in the time I wanted to. At the interview for my next job, I simply told them, "I've led teams that did amazing work on projects I'm proud of, and I'd love to continue being an asset to grow and learn in a different capacity at this company." I kept it short and sweet, and the interviewer moved on.
If you've had an employment gap, you can approach answering this question in the same way. When I first began my grad degree studies, I didn't work in the capacity I had previously. I really wanted to focus on being a student and having schedule flexibility, and I worked jobs that were totally unrelated to my core career in order to do so. Later, when I was getting closer to the end of my program and knew I could give more time to a job more closely aligned with my career passions, I simply stated how much I'd learned about myself, about discipline, and about leadership, in pursuing my degree and that I'm now ready for applying what I've learned in my next chapter.
When it comes to tough interview questions, just remember to come to the table knowing who you are and why you're there. Rely on the boldness and greatness of what you offer the world and why you're even applying in the first place. Be strategic, practice answering these questions with someone, and seek out your destiny without hesitation. God's speed to you!
Featured image by dragana991/Getty Images
Many of us often feel like there's not enough time in a day to do all that we'd like to, even with the best time management hacks and tricks. Recent research has shown that almost 50% of people have reported that they "do not have enough time to do what they want to do," even when, again, according to research, more than half of us outsource chores to make more time for, well, doing what we want to do.
Why does it seem like Sunday is just Monday Eve—like we aren't truly getting a full 48 hours at least to have that "me" time or to simply enjoy activities that aren't attached to housework, responsibilities, grocery shopping or trying to get ahead of work we'll face on Monday?
Even as a self-employed professional with a pretty flexible work lifestyle, I feel the same way, and while my work day might differ from a 9-to-5er, the responsibilities and sense of obligation to tasks are quite similar.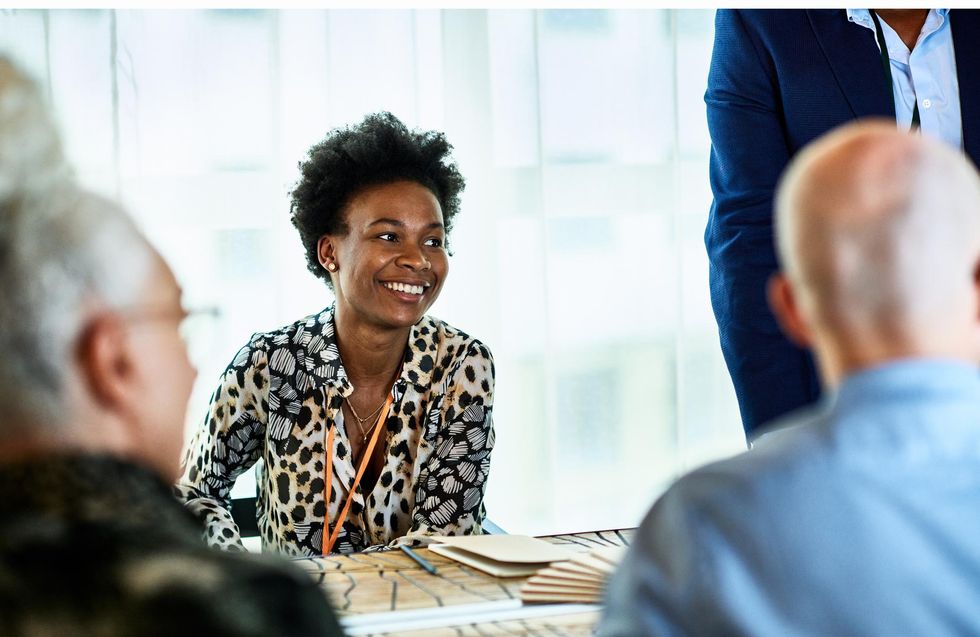 Getty Images
One weekend, I found myself having a mini adult tantrum, coming to terms with the reality that I'd spent the bulk of my free time doing housework, making Target and Ikea runs, and finally cleaning up the disaster that is my office. In a moment of calm after that storm, I thought to myself, "What's the real issue here? We stopped working 9-to-5s to get rid of the Sunday Scaries, so what's the deal?" Beyond the usual challenges of life, I absolutely love the clients and brands I work with. So, I had to figure out what was behind the anxiety and annoying lump in my throat.
I went down a Google rabbit hole, and there it was: the 4-day work week. It's what Belgium, Japan, Spain, and the United Arab Emirates have adopted, by law, in some form or another. There are even companies in the U.S. that have incorporated three- or four-day work weeks at some time or another (with some currently adhering to such policies) including Basecamp, Kickstarter, and thredUp.
While this sort of work structure might not work for all industries or jobs (especially those centered on emergency or healthcare services), it's worth thinking about if your job can accommodate it. Here are the top reasons it might be a good fit and insights that you could literally take to your boss to propose a change: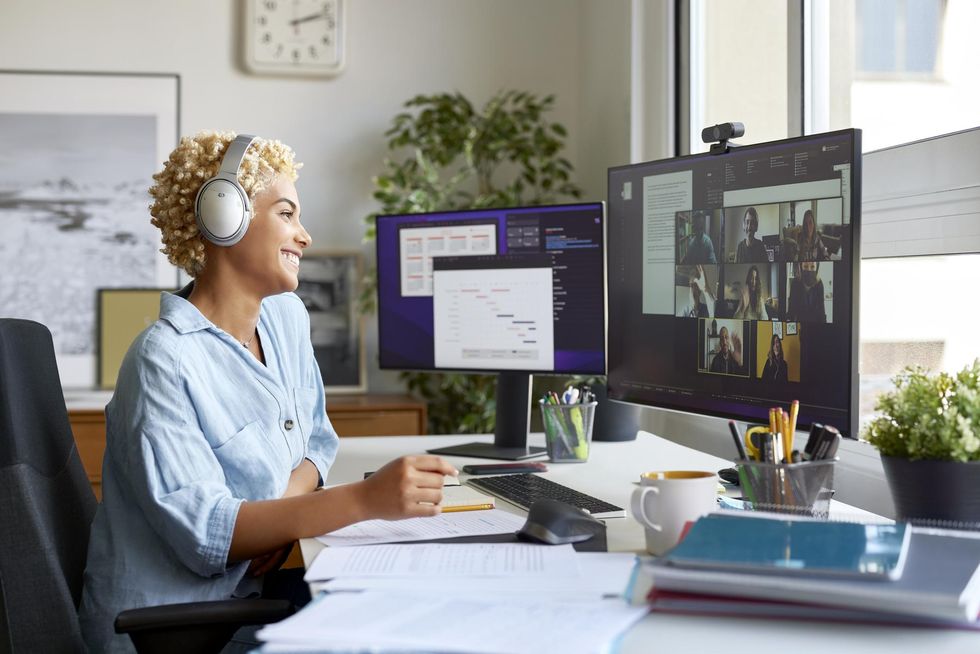 Getty Images
It helps combat absenteeism.
Research published by WeForum shows that the rate of absences for working professionals often decreases with the four-day workweek structure. In 2020, British companies that incorporated such schedules reported saw these benefits, and at the 2022 Davos World Economic Forum, a United Arab Emirates government official stated that he saw a 55% decrease in absenteeism among employees with a four-day workweek implemented.
According to Basecamp's website, their employees have 32-hour work weeks in the summer, and there's a clear indication that this is done to ensure that professionals are working at their best and with balance. "Keeping our hours at work limited forces us to prioritize the work that really matters," the U.S.-based company's site reads. "A healthy amount of sleep and a rich and rewarding life outside of work should not be squandered for a few more hours at work."
If your company has been plagued by high turnover or people constantly calling out, this might be a good reason to bring to your management team as to why the four-day work week might be good to consider. And with phenomenons like quiet quitting and the Great Resignation being issues for many companies, it's a consideration worth prioritizing.
It is linked to better productivity.
According to the Bureau of Labor Statistics, full-time U.S. workers work 8.5 hours per day, and for a 5-day workweek, this amounts to 42.5 weekly hours. Stanford University research shows that hourly productivity drops significantly after 50 hours per week, and after 55 hours per week, productivity is so low that any hours worked beyond that are not even worth the effort. In another study, almost 2,000 professionals who were surveyed admitted to doing work-related tasks for only 2.5 hours during a day, often spending other hours on the internet, scrolling through social media, or procrastinating.
Research has also shown that professionals have indicated they can do their work in fewer hours, with one survey showing 51% stating they could do their jobs "to the fullest extent" in 40 hours or less.
Again, in proposing such a change to your manager or HR department, there should be an issue with productivity that exists. You can also go another route by presenting the facts of your exemplary performance, how the effect of cutting your hours allows you to continue to thrive in your role and won't hinder another team member's or department's success, and evidence of how you spend your work day. This is a great way to rally for a four-day workweek for yourself.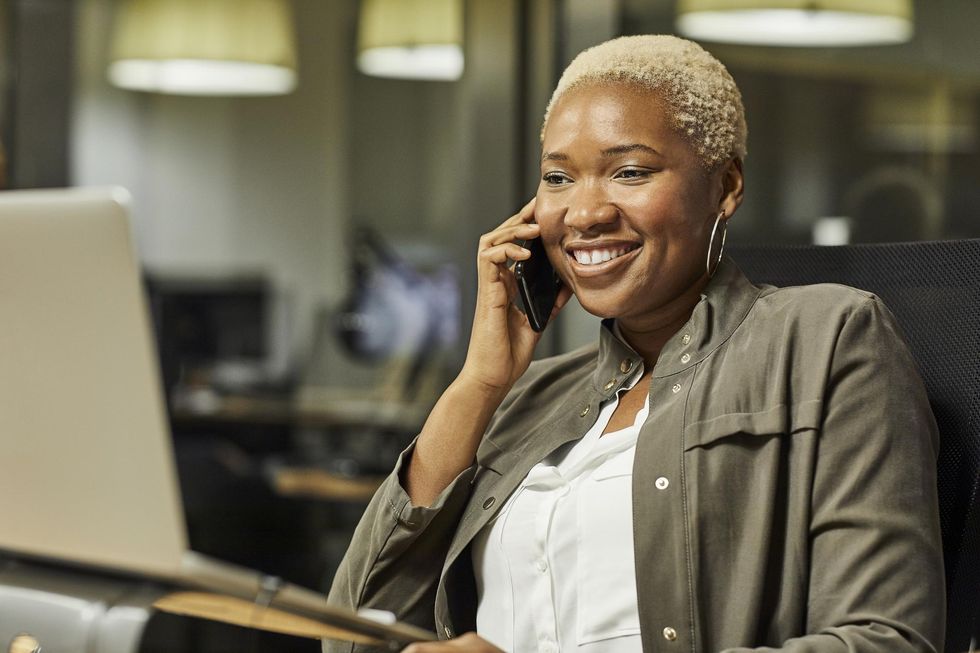 Getty Images
It's the competive thing to do to keep talent.
Let's face it: Since COVID-19 shifted how businesses function, the traditional way of looking at how much time we spend at work (or even in the office) has gone by the wayside. While we all can't necessarily take four days off per month and do our jobs well, some of us have found that by adjusting the way we manage our time, utilizing technology and automation to our benefit (Heeeey email, food delivery, and automatic payment scheduling!), and really tapping into what matters to us in life beyond a job title or office, the approach to working "hard" has changed.
With at least 20 large powerhouse companies in the U.S. incorporating the practice and hundreds of other small businesses and startups having already adopted it as a major new-hire attraction, there are options out there to work not only remote but to have one day a week off. And there are companies that don't decrease the pay in those 32-hour schedules. If you're an amazing professional with unique talents and skills, go where the company's practices and principles match the lifestyle you're building (or want to build).
Just remember, when asking your management team or boss for a four-day workweek, there are several factors at play that go beyond an individual need. Do your research on the issues your company faces, the impact a four-day workweek would have on the whole company, and the pros and cons of it.
Featured image by Luis Alvarez/Getty Images