---
When we think of jobs that bring in real bank, we often think of medical, legal and tech industry gigs. And true, those jobs do pay substantial salaries, but they often require a bachelor's or master's degree. However, believe it or not, there are jobs where you can earn a good amount of money without investing in a four-year degree. Here are the top 15 high-paying jobs for women without a college degree:
Sound Engineer Technician
These professionals are responsible for setting up audio equipment, ensuring sound quality in a studio, performance hall or other venue, working the lights and syncronizing sound. The median annual salary for a sound engineer technician is $52,390 and those interested in pursuing this can either take online courses, get into an associate's program, or learn by trial and error by getting your own equipment and experimenting.
Hearing Aid Specialist
As a hearing aid specialist, you'd be evaluating the quality of hearing for patients, talking them through the best options and managing dispensing and maintenance in this job. The median salary for hearing aid specialists puts you at 52,770 per year, and the only education requirement starting out is a high school diploma. It's a good idea to pursue a trainee position and learn a lot via courses or on-the-job mentorship.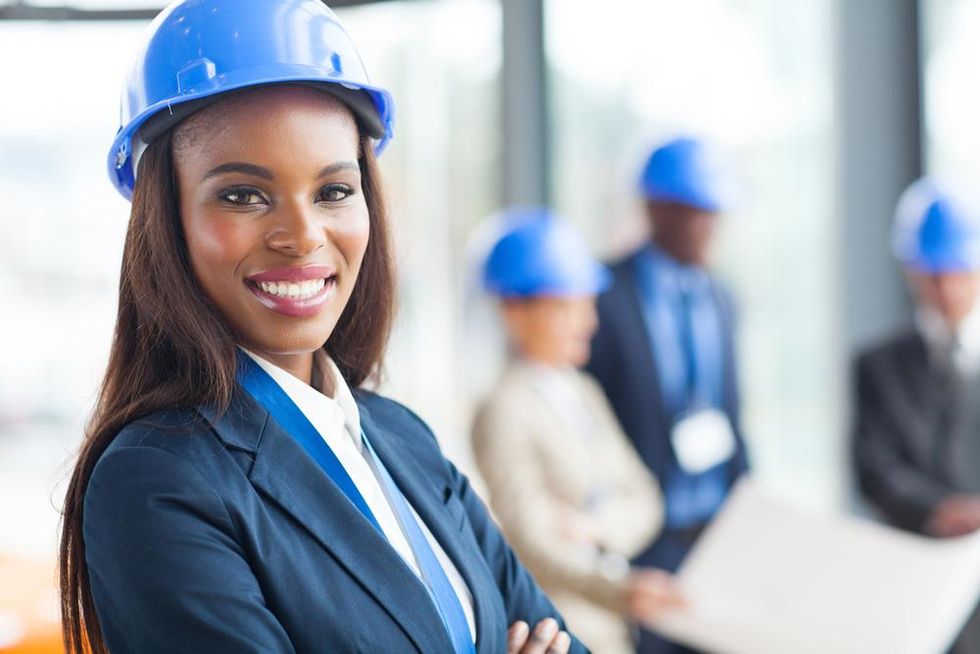 Image via Shutterstock
Electrician
The median salary for an electrian is more than $55,000 per year, and you'd have a wide range of options in terms of duties and environments. Some electricians work independently with real estate developers and construction managers. Others work for major corporations. You can pursue a trade school program or go in as an apprentice with an experienced professional.
Sales Rep
This is a job that can hit various industries and businesses, and the options are almost limitless. The median salary for a sales rep is more than $58,500 and the minimum education requirement is a high school diploma. You can also boost your skills by getting an associate's degree.
Executive Assistant
Extreme attention to detail, great communication skills, ability to multitask, and a knack with project management are the key skills required to be an executive assistant. The median annual salary for an executive assistant is more than $54,000.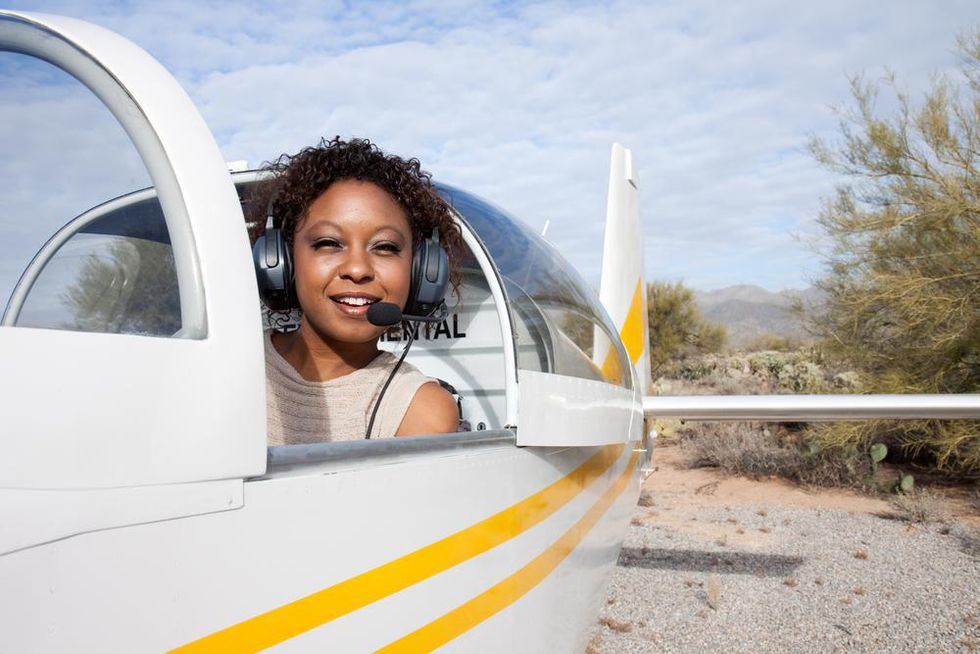 Image via Shutterstock
Commercial Pilot
You can start off in this industry with a high school diploma and learn from a certified instructor. (If you're looking to work for an airline, be prepared to invest in a bachelor's degree. The requirements are different for major airlines.) As a commercial pilot, you can fly private jets for independent clients or you can work for a company providing services for their executive or travel needs. The average base pay for a commercial pilot is well over $80,000 per year.
Patrol Officer
This job requires a focus on public service and attention to law, and the median salary for a patrol officer is $61,380. If you're into making a difference, working to protect and serve and want to attempt to change the system, this might be the job for you.
Microblading Artist
You can earn up to $76,000 a year sculpting eyebrows that slay as a microblading artist. Some professionals work on their own, catering to clients via a salon or mobile services, and some work within a professional salon network. If you're looking for an example, check out Love and Hip Hop star Sierra Gates, who swears by the profitability and potential for flexibility with this career path. You can take courses and get experience by apprenticing with a pro.
Food Stylist
The average salary for the job of a food stylist is more than $62,000, and though some firms require a college degree for positions, you can still get your foot in the door at others with just a high school diploma. If you have an eye for aesthetics, don't mind positioning food for photographs, films and other productions, and know a bit about styling techniques, this is for you.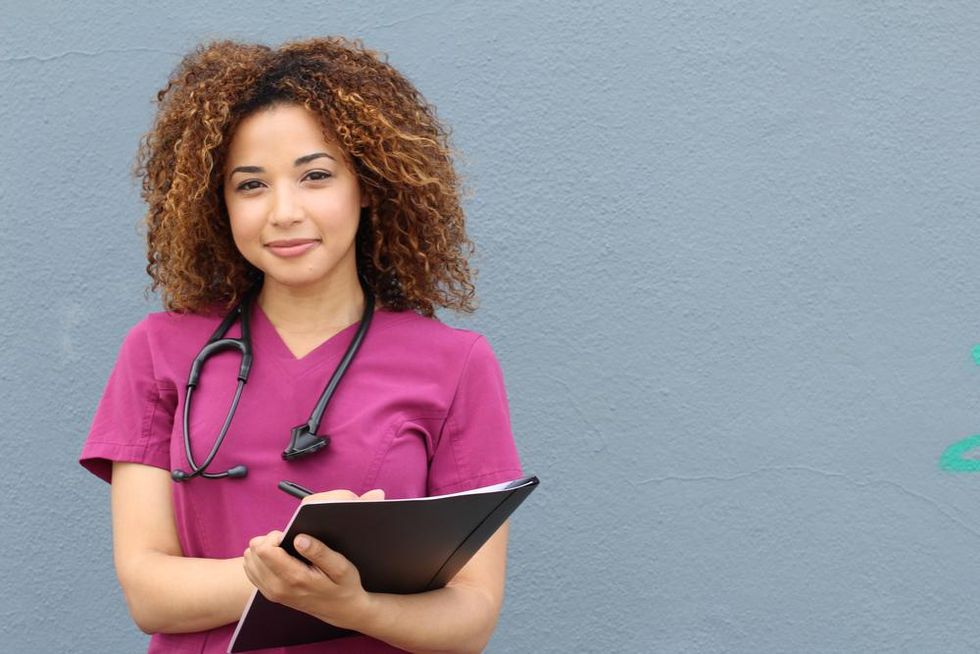 Image via Shutterstock
Licensed Practical or Licensed Vocational Nurse
Not to be confused with a registered nurse (RN), these profesionals support RNs in major functions such as checking vital signs, performing enemas, delivering medicines and massaging muscles--among other duties---and the role of a licensed practical or licensed vocational nurse requires no more than one to two years of education via a state-approved diploma or certificate nursing program. The median annual salary for an LPN or LVN is more than $42,000.
Funeral Service Manager
Compassion, creativity and great people skills are important for the role of funeral service manager, and it can bring in up to $66,666 per year. You'll need an associate's degree in funeral service or mortuary science which can take up to two years, and you'll also have to work as an apprentice or trainee.
Fashion Designer
If you have a natural knack for sewing, pattern making and textile sourcing, you're a perfect fit for fashion design. Though some designers study at top schools in Los Angeles, New York, Paris, and Italy, you don't necessarily have to have a four-year degree to pursue this job and actually make good money doing it. You can take certifications or other courses to specialize in a certain type of fashion or audience to cater to. The median income for a fashion designer is more than $57,000 per year.
YouTube Personality
When you see the title, you might think it's a long shot. Think again. Top earners on YouTube can get from $50,000 up into the millions yearly. If you're great at video editing, engaging with an audience, offering content people love, and connecting with sponsors, the YouTube personality route might be a great path to pursue.
Insurance Sales Agent
Insurance sales agents earn a median salary of $50,600 and are responsible for selling auto, health, home or life insurance to consumers. Once you've passed the required tests, you can either work for a particular company or start your own.
Surgical Technologist
Surgery support professionals are a vital part of the success of medical procedures, and they are often responsible for tasks like sterilizing the operating room, setting out tools for the doctor, or prepping a patient. The median salary for a surgical technologist is $47,300.
Are you a member of our insiders squad? Join us in the xoTribe Members Community today!
Featured image by Shutterstock