This year's accessory trends have inspired me to step up my jewelry collection one piece at a time. Drawn to fall 2021's runway influence, I knew which styles were a must-add to my wardrobe. From earring to sunglasses, the goal is to pair with a multitude of looks for the perfect complement to everyday outfits. Investing in a range of chic basics can be the perfect pop to any look.
---
There are various styles I love implementing ino my look, mixing and matching each day. Selective with my purchases, I wanted the perfect accents that I would continue to wear year after year. I was also eager to give a few trends a try. Check out these ultimate cool girl accessories I've added to my summer wardrobe.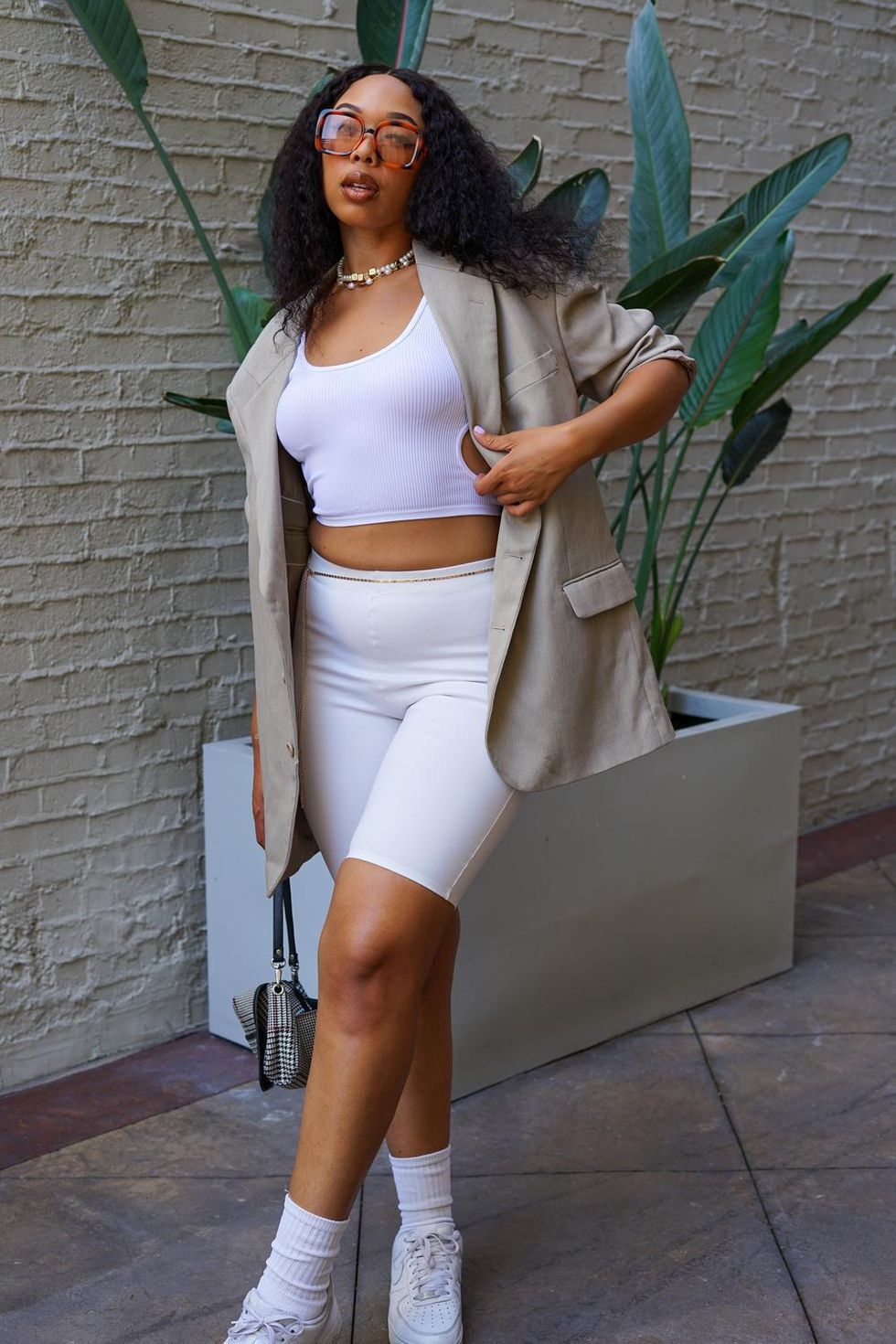 Shahirah Ahmed/xoNecole
1. Necklaces
Pearls are having a moment as one of the biggest accessory trends for 2021. The beachy DIY-looking collar necklaces are making such a statement, I couldn't help but swoop this customized piece. Adding this to my collection was an absolute must. I took my time shopping for the perfect addition when I landed on this LA-based jewelry designer.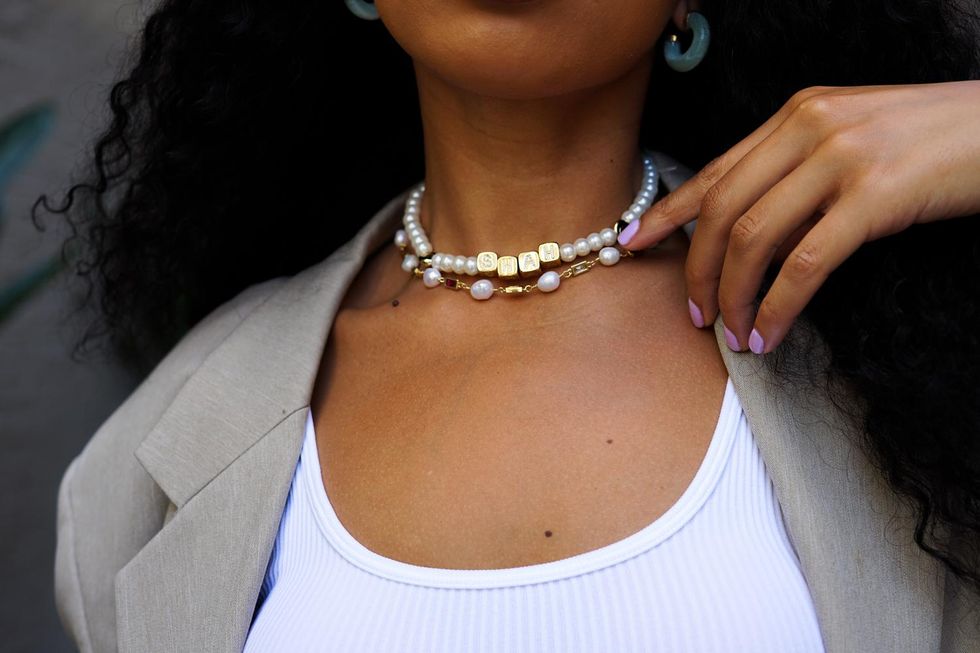 Shahirah Ahmed/xoNecole
2. Chains
A belly chain was the statement piece in all of our favorite early 2000s music videos. Although this classic has remained popular when worn with swimwear, it's making a steady comeback with casual everyday or more polished looks. I styled it with a biker short and crop top topped with a beige blazer for a new perspective on this major throwback.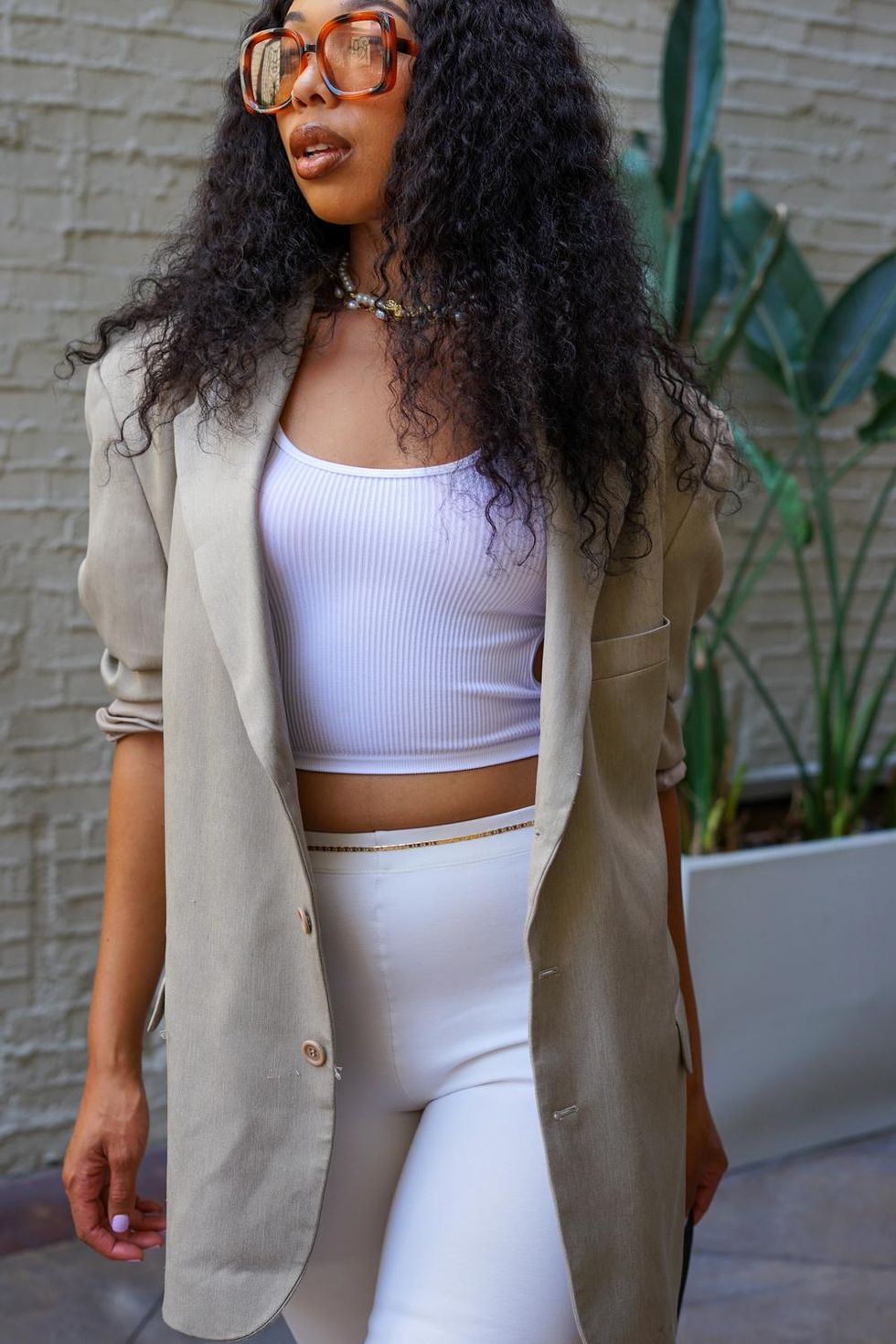 Shahirah Ahmed/xoNecole
3. Sunglasses
One of my favorite accessories to collect, I've been itching to add to my selection of sunglasses. Wide frames have been the object of my affection as well as the latest tinted trend. The 70's era classics allow me to protect my eyes from the sun when outdoors without blocking too much visibility.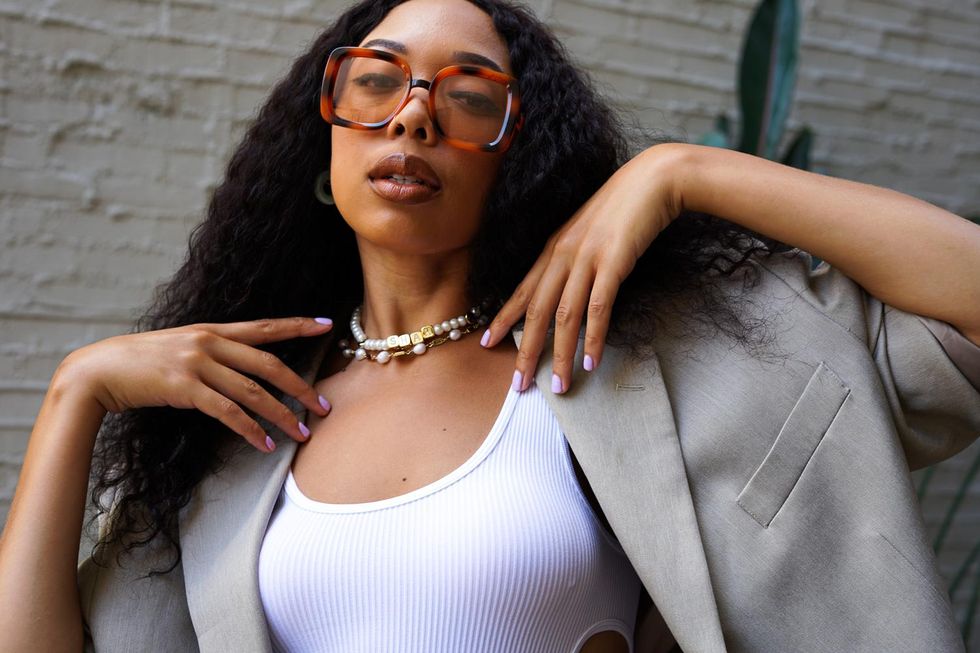 Shahirah Ahmed/xoNecole
4. Earrings 
The latest stackable jewelry trend, a mix of dainty earrings and ear cuffs is yet another 90's inspired look. I couldn't wait to try a random combination of new hoops, especially with my new pair of faux jade hoops. Adding layers of gold to the mix, ear cuffs are a pain-free solution for those of us with minimal piercings.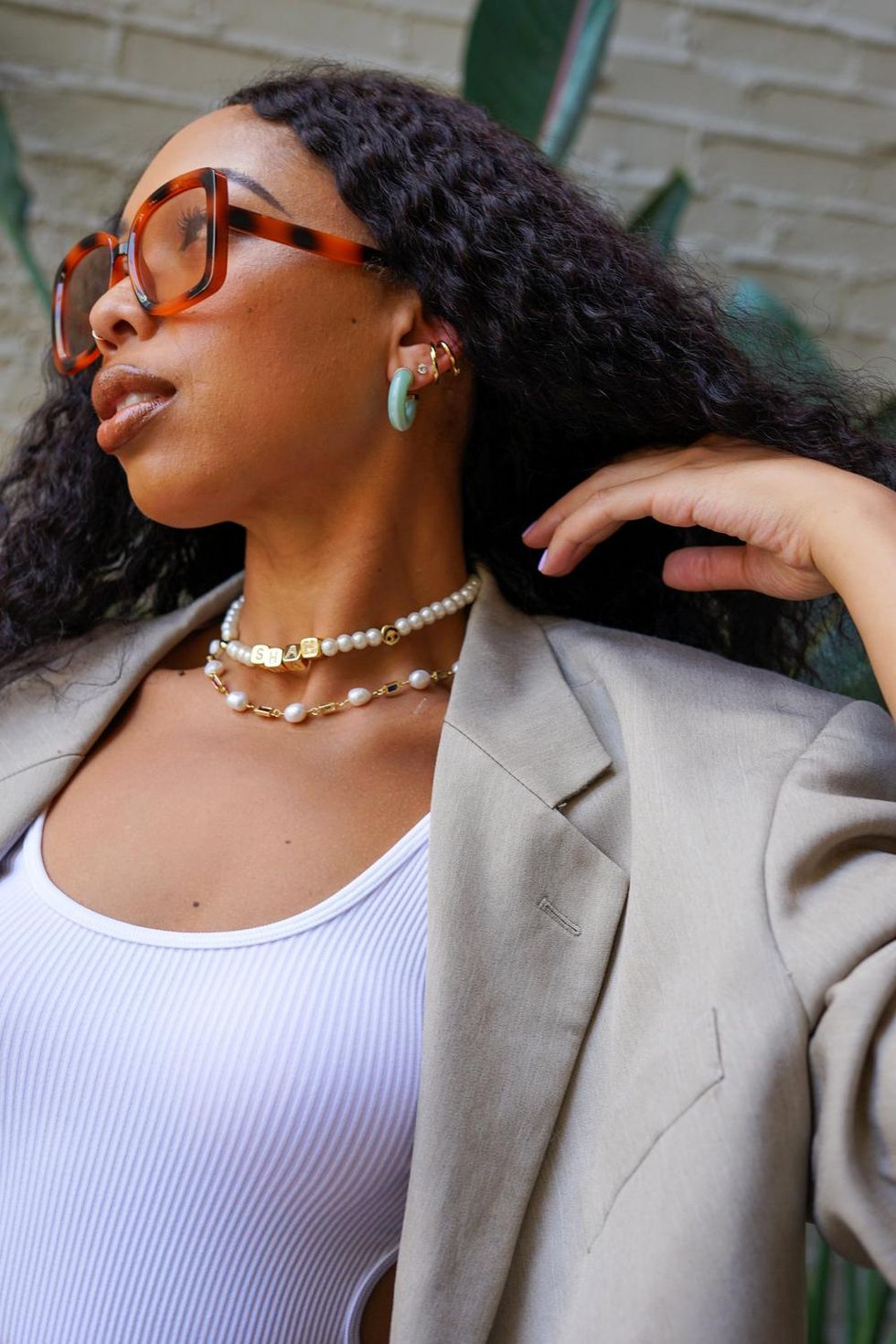 Shahirah Ahmed/xoNecole
To get your fashion fix and to stay up to date with the latest trends, check out the xoNecole Style section here.
Featured image by Shahirah Ahmed/xoNecole