In About Face, xoNecole gets the 411 on IGers who give us #skincaregoals on a daily. Here they break down their beauty routines on the inside and out, as well as the highly coveted products that grace their shelves and their skin.
For historian and influencer Blair Imani, beauty is in the details. Because she never really had acne outside of the occasional zit, she never really saw the importance of creating a skincare routine. However, 2020 marked a change for her and the way she approached taking care of her skin. "I had to make peace with the fact that I was getting acne in my adulthood," she recalls. "It made me step back and realize that I was not taking care of myself, and I was putting a lot of value in whether or not I had acne. Choosing to confront that insecurity and focus on recognizing my beauty despite what I'd been taught has made all the difference."
---
In addition to a newly implemented skincare regimen, the Los Angeles-based creator takes care of herself through her anxiety and ADHD medications, prayer, stretching, reciting mirror affirmations, and intentional forms of self-care. She tells xoNecole, "Self-care for me has been shifting to adding more plant-based proteins to my diet and pausing before I react to things. I've been learning the importance of amplifying the good instead of shouting at the bad and trying to apply that in my work."
As an author, self-expression is something Imani knows a thing or two about. In our conversation, the 28-year-old recalls leaning into makeup at the age of five. Whereas her peers had parents who stigmatized makeup, her parents fostered her freedom of creativity and self-expression through makeup. It would eventually lead to one of her most significant beauty lessons: "You can just wear lipstick. You don't need to wear a full face of foundation and concealer to justify it." For Imani's biggest beauty lesson to be centered on lipstick is quite the alignment as the woman behind the best-selling book, Read This to Get Smarter, has also created a beauty line where lipstick is the star of the show.
The Blair Imani x Fempower Beauty Smarter Lip Sets launched early last month and is a collection of matte/dewy lip color duos that include bold shades, nude shades, as well as shades paired with affirmations of mirror decals. Her favorites from the collection? "For a basic [shade], it's 'Self,' and for a statement, it's 'Ubuntu.' But my must-have is 'Ujamaa' which is our bold scarlet red with a message about resource sharing and cooperative economics."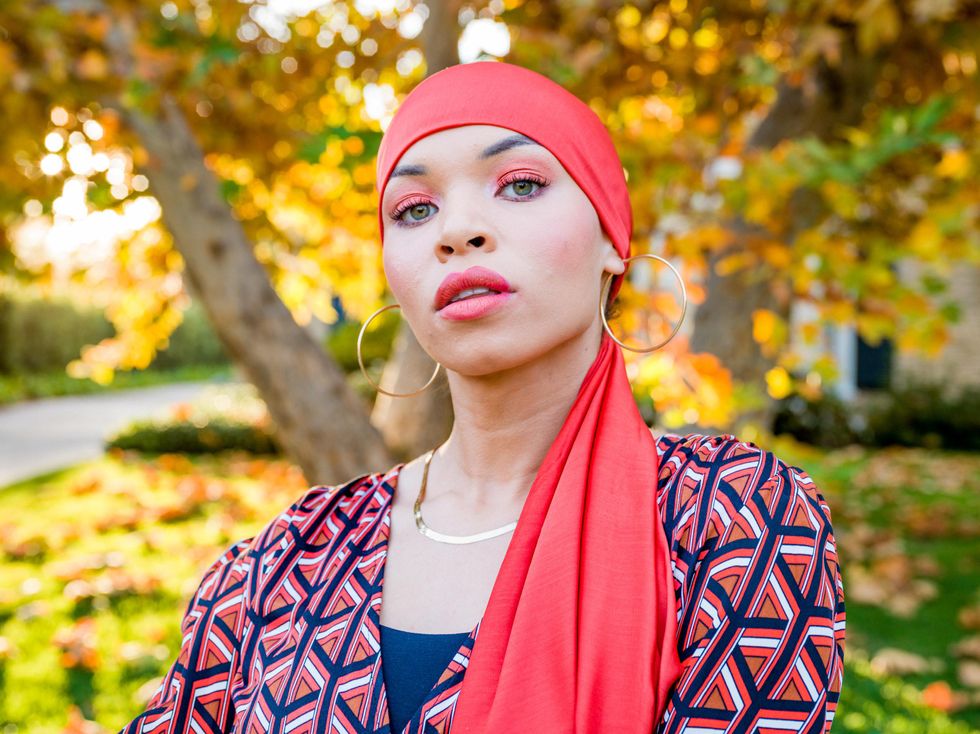 Kaelan Barowsky
Courtesy of Blair Imani
Imani shares about entering the beauty space with her own collection, "It was so aligned. It didn't feel like a departure, it felt like a continuation of my work in a new arena." She continued, "Turning it into a business partnership that was mutually beneficial and was helping folks to get smarter through the medium of lipstick was an obvious path forward."
Keep scrolling for more insight into Blair Imani's morning and night skincare routines.
Blair Imani's A.M. Skincare Routine Looks Like…
Step One: Double Cleanse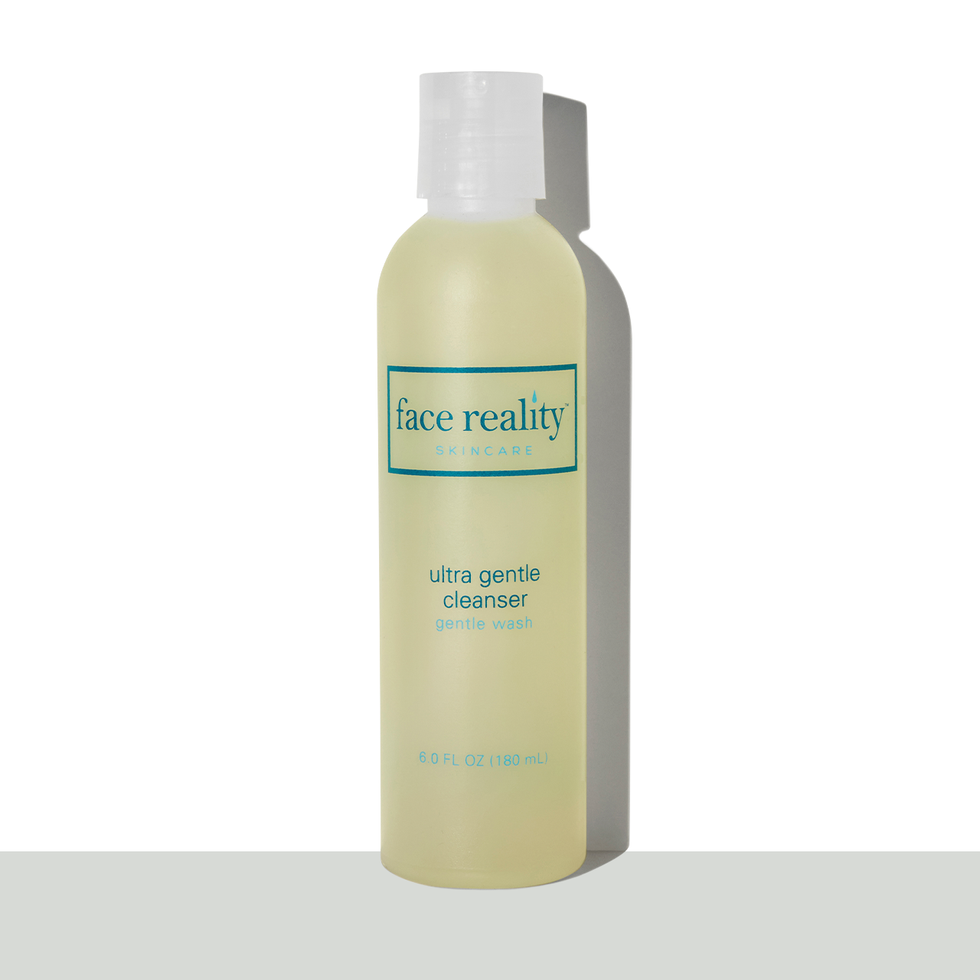 Face Reality Skincare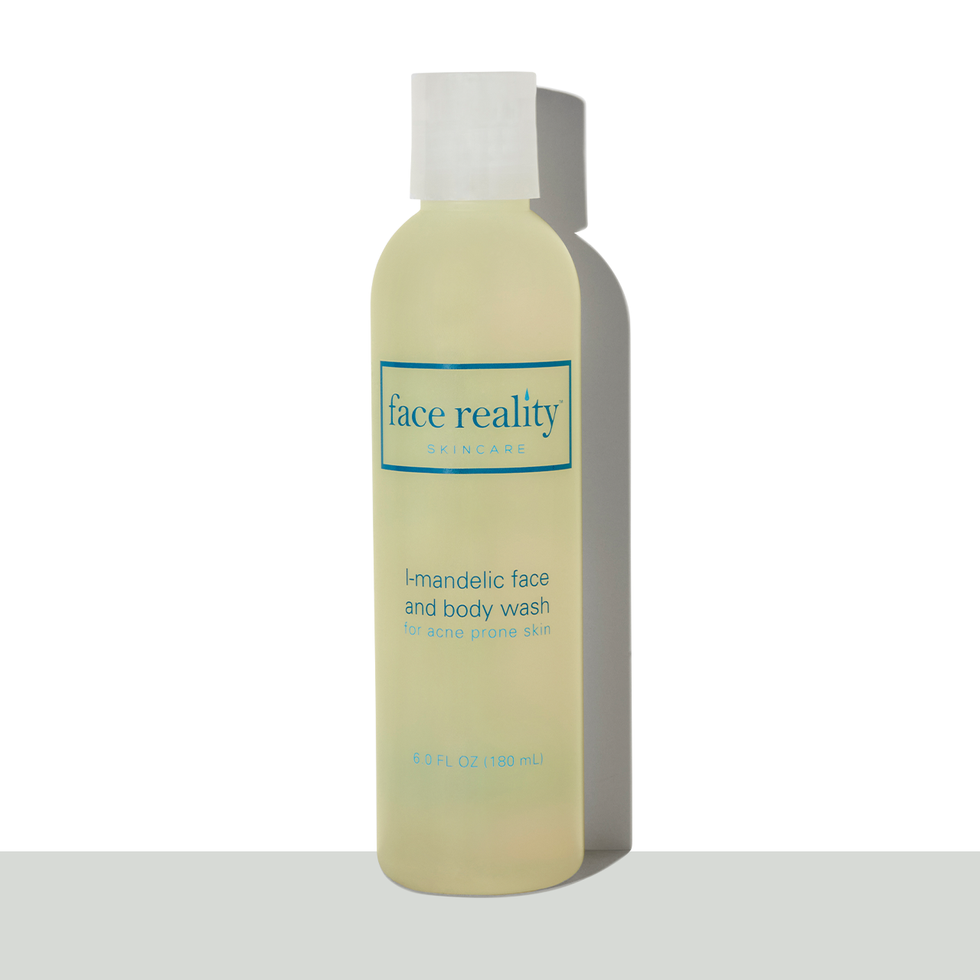 Face Reality Skincare
"In the morning, I start with a double cleanse. I use Face Reality's Ultra Gentle Cleanser first and follow that with the Face Reality L-Mandelic Face and Body Wash. I love that these are a gentle way to remove excess oil. At first, I was on the fence about washing my face twice, but it actually helps because I need different kinds of oil removal."
Step Two: Tone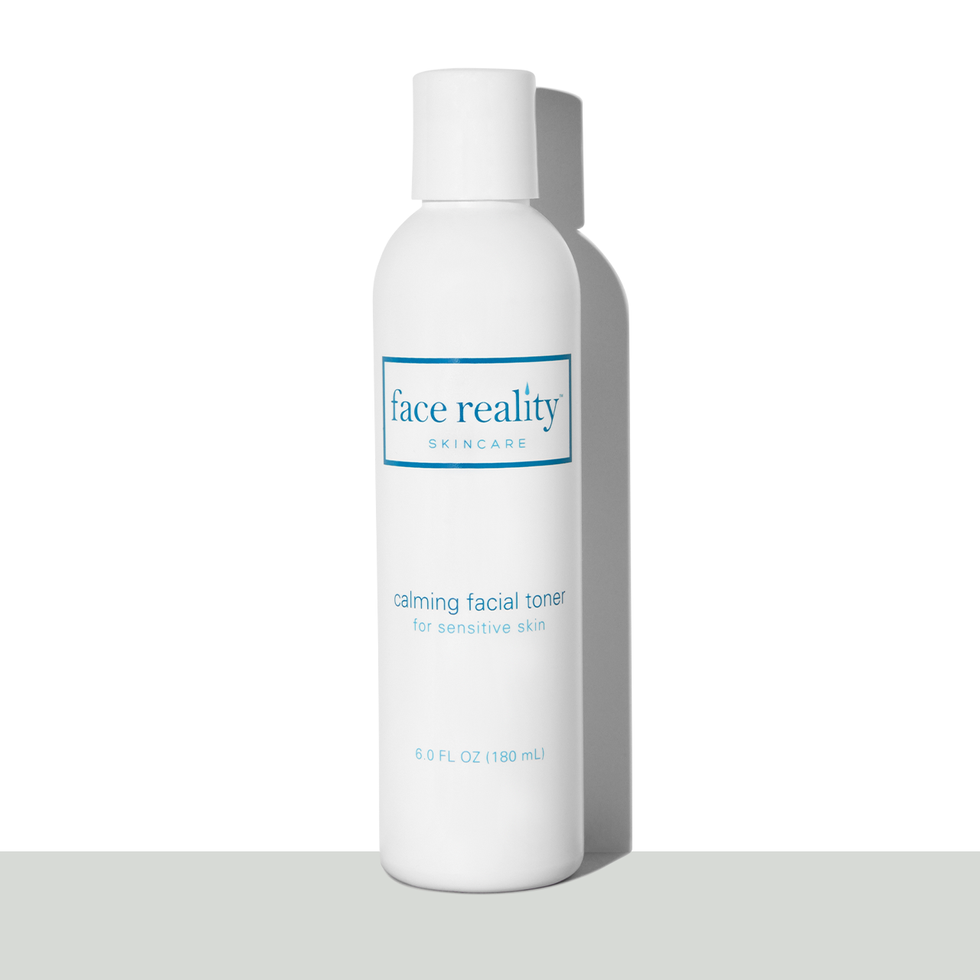 Face Reality Skincare
"I follow that with my Face Reality Calming Facial Toner, which I have in a spray bottle and spritz on my face. Sometimes I mix it with the Thayers Cucumber Facial Toner. I love how they make my skin feel refreshed and hydrated."
Step Three: Moisturize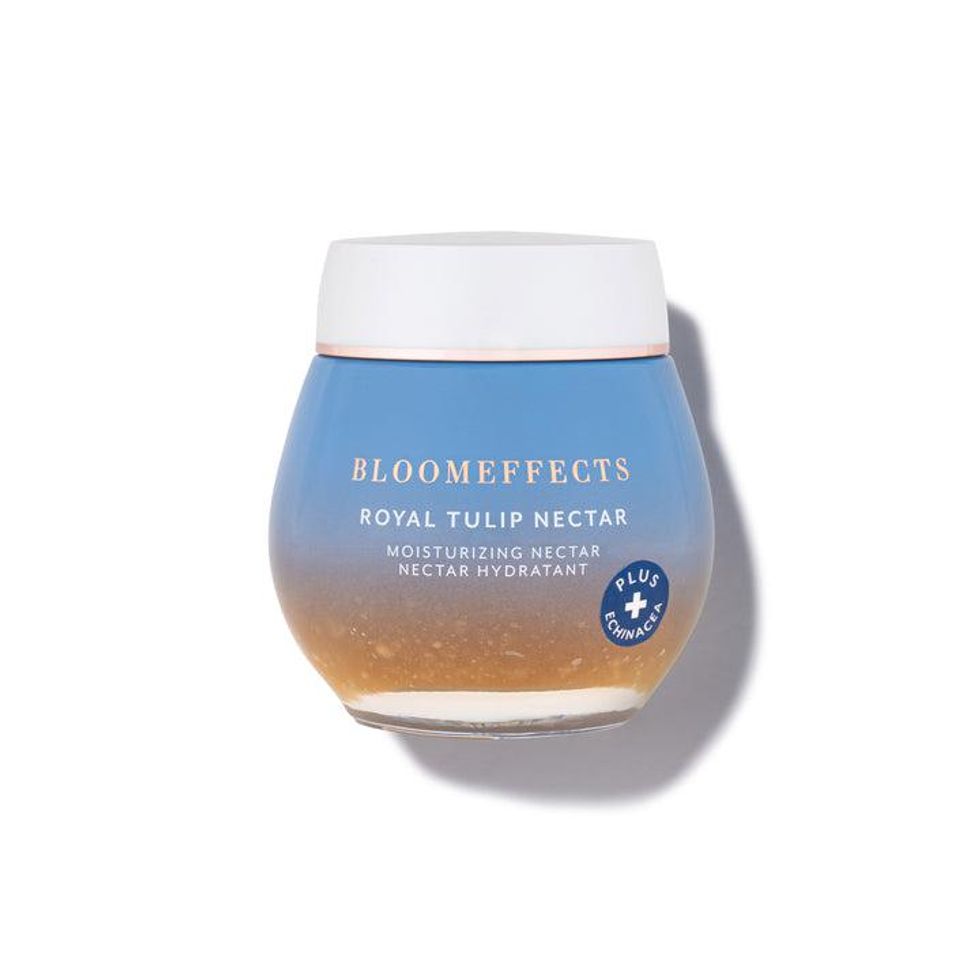 Bloom Effects
"I also add the Royal Tulip Moisturizing Nectar from Bloom Effects for moisture. It's really gentle and I love how my skin feels after I've let it soak in."
Step Four: Lip Care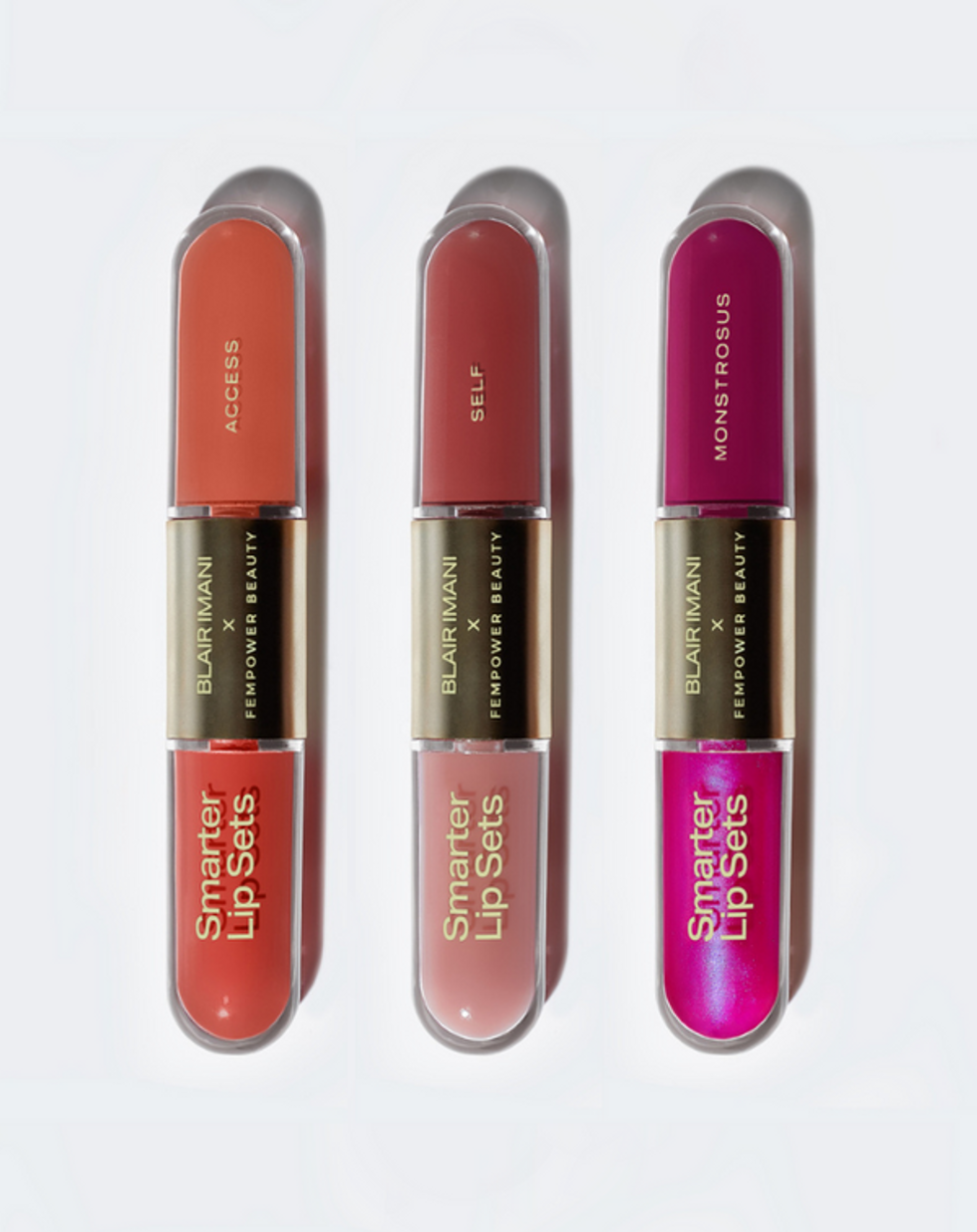 Fempower Beauty
"I make sure to put on a Smarter Lip Set even if it's one of the sheer glosses because of the hydrating hyaluronic acid that Fempower infused into the formula. Don't forget that lip care is part of skincare too!"
Blair Imani's P.M. Skincare Routine
Step Five: Acne & Spot Treatment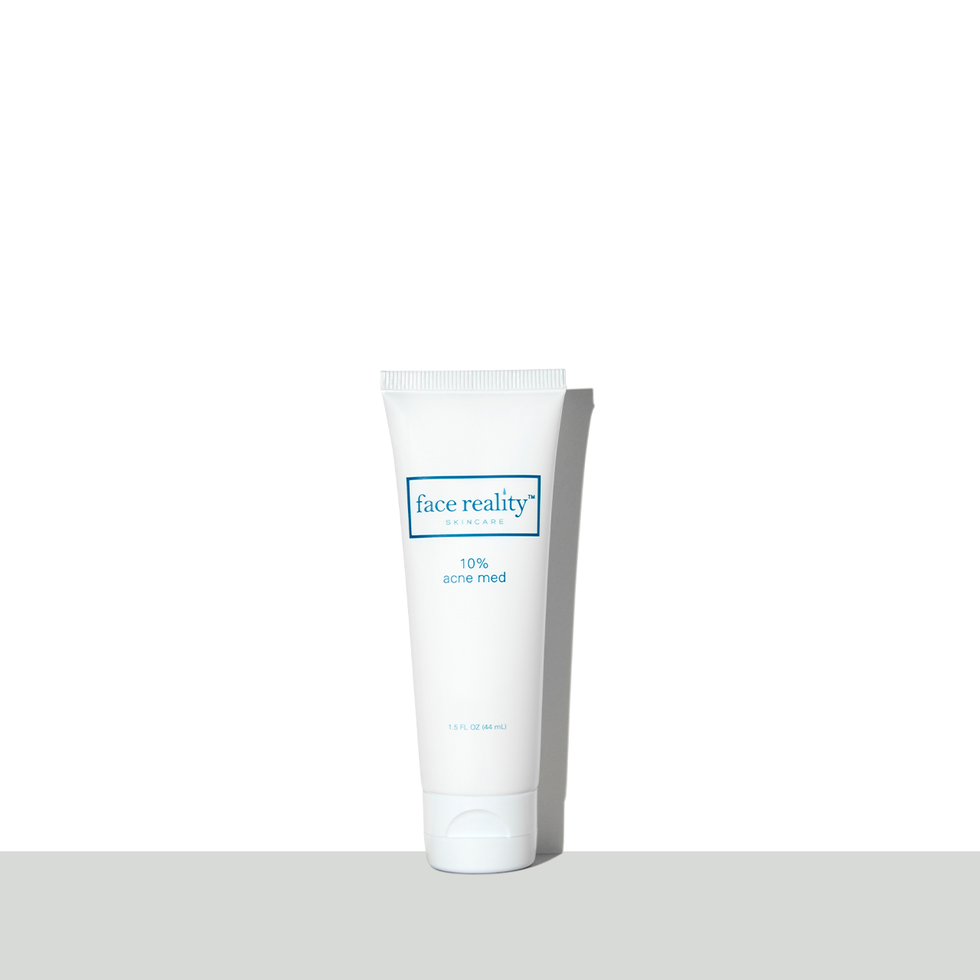 Face Reality Skincare
Face Reality Sulfur Spot Treatment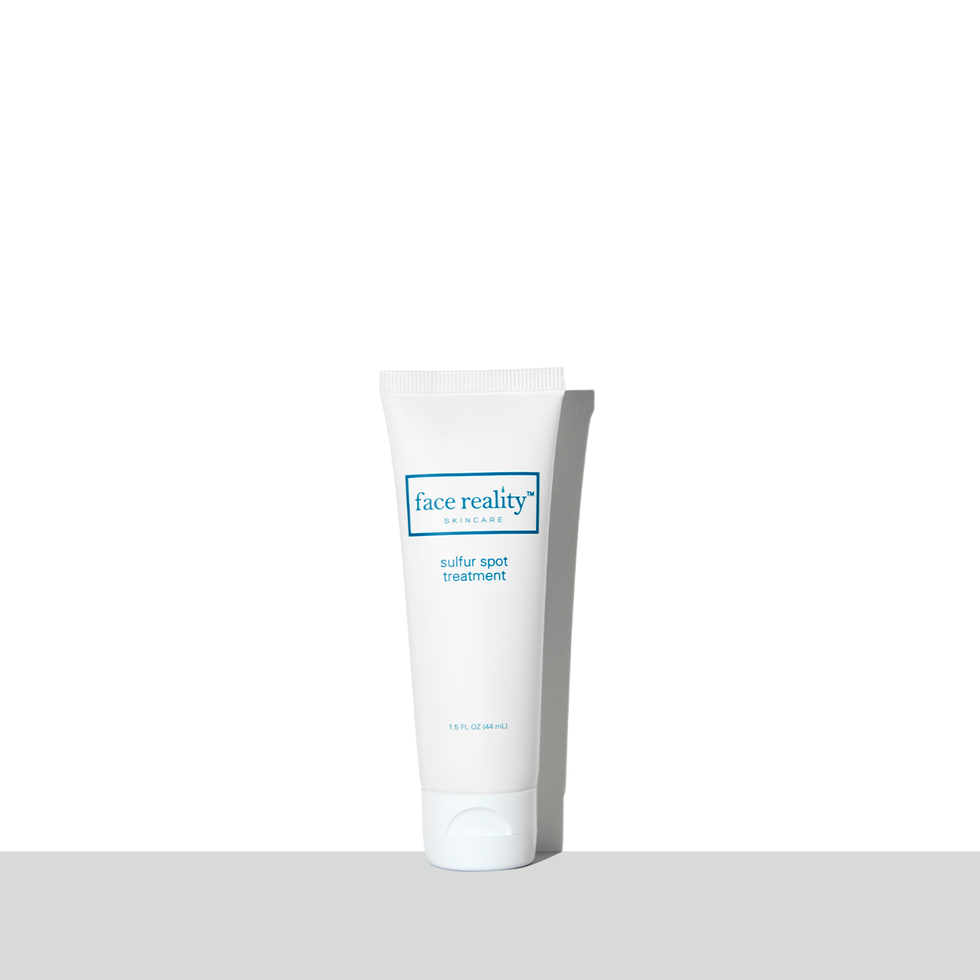 Face Reality Skincare
"In the evening, I do my exact morning routine, but I add in two products: the Face Reality 10% Acne Med and the Face Reality Sulfur Spot Treatment. I love putting these on in the evening so that they have time to take effect while I'm sleeping. Then, I wake up and I do it all again!"
Featured image by Kaelan Barowsky, illustration by Kyra Jay