In About Face, xoNecole gets the 411 on IGers who give us #skincaregoals on a daily. Here they break down their beauty routines on the inside and out, as well as the highly coveted products that grace their shelves and their skin.
Achieng Agutu has made a name for herself as a "Certified Confidence Queen," and when you look at the material, there's no wonder why. Through her encouraging words, energy, and bad bish mantras shared on social media underneath the name @noordinarynoire, Achieng has amassed a following of over 450K followers who gravitate toward the content creator for keys to the confidence kingdom. The 25-year-old revealed to xoNecole that the true key to confidence lies in authenticity. "Be yourself, live your life for you and no one else," she says. "It is important to accept yourself for your unique qualities and find the power in it."
---
Without a doubt, Achieng has tapped into the fullness of that power as unapologetic self-love and confidence radiate from her entire being. She is confident in the skin she is in and has defined beauty for herself. She remembers finding beauty in things rather than people and that perspective lent itself to her most significant beauty lesson which is that beauty is in the eye of the beholder. "What's beautiful to you might not be beautiful to me or my standards of beauty may not match yours," she explains. "Beauty is subjective."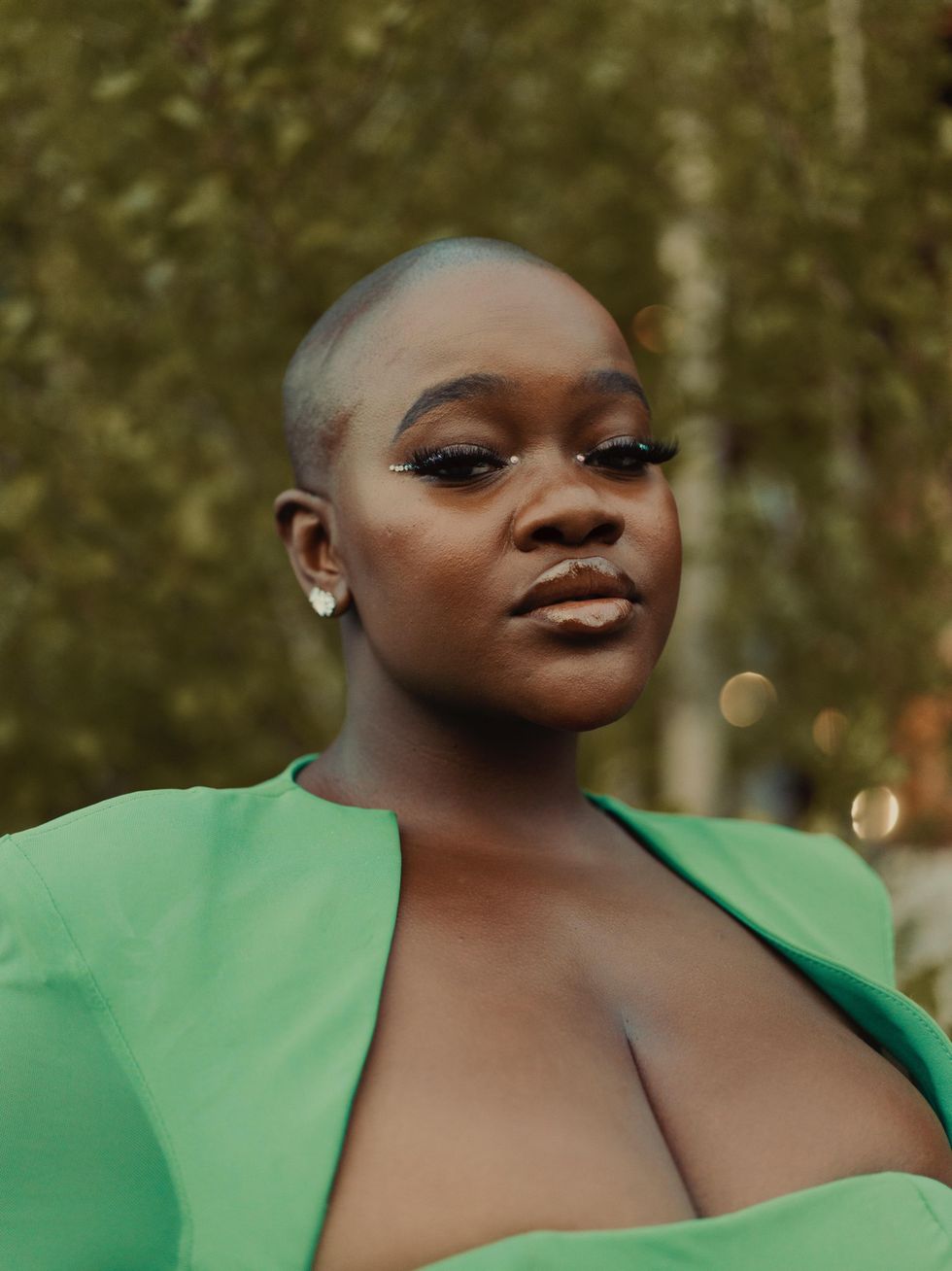 Photo Credit: Braylen Dion
Growing up in Kenya is something else that impacted the way Achieng saw beauty, especially in how she approached her skincare. Whereas she noted skincare routines in the United States seemed to revolve around products, her upbringing in Kenya taught her that skincare and beauty were just as much internal as it is external. "To me, taking care of your health is also taking care of your skin. This is still how I view skincare," she shares. "In a similar way, this also reflects my view of beauty. Western media sold us the idea that external factors – white, skinny, tall, and blonde – were the standard of beauty. I have since learned that beauty is internal. The way a person carries themselves with confidence and kindness is what makes them beautiful."
To take care of herself internally, Achieng actively journals and enjoys drinking water as means of self-care and self-pleasure. The latter of which she also likes to maximize the benefits of through water affirmations. "It's such a powerful thing for me. Something I like to do when I drink any liquid, but mainly water, is speak manifestations and desires into it. Speak into it who you are or who you want to be, drink it with zeal, and watch everything come to fruition. I call it 'water affirmations' and they work for me."
Keep scrolling for more insight into Achieng Agutu's morning and night skincare routines.
Achieng Agutu's Morning Skincare Routine
Step One: Cleanse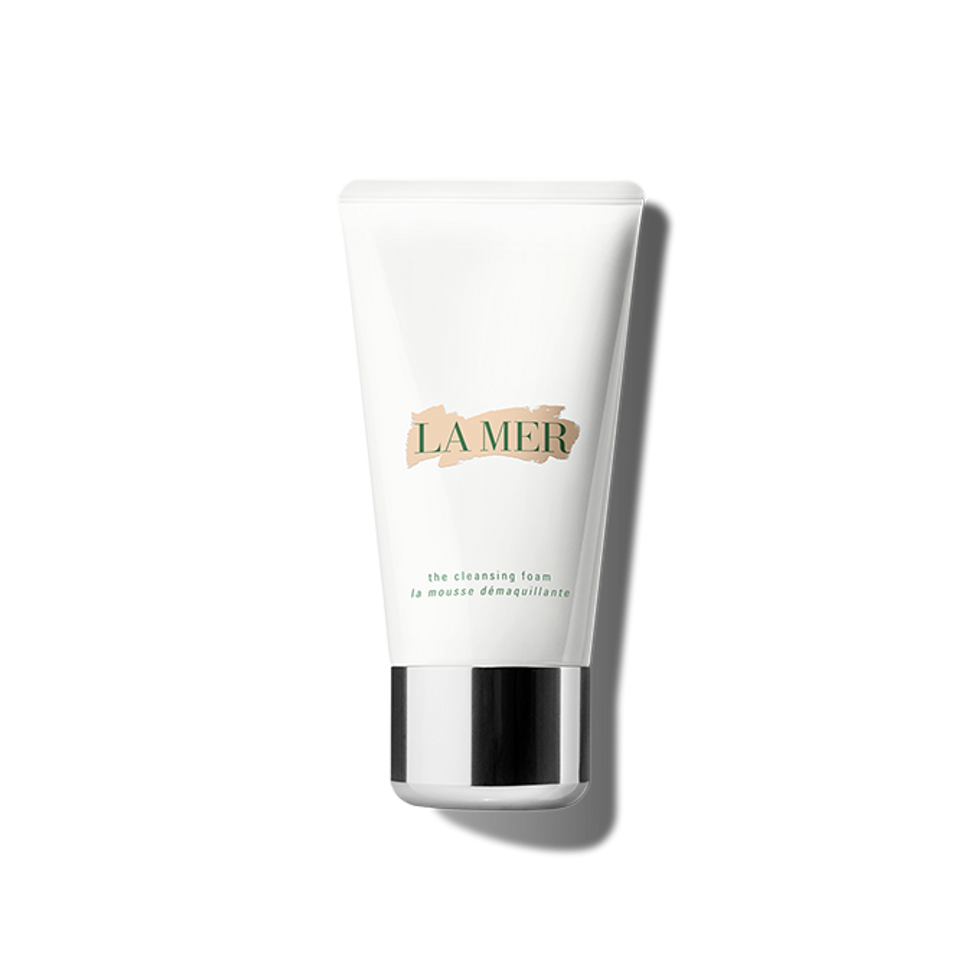 La Mer
"I cleanse my face using the La Mer Cleansing Foam. I love this cleanser because it is effective, yet gentle for my sensitive skin. This one, in particular, is also fragrance-free."
Step Two: Mask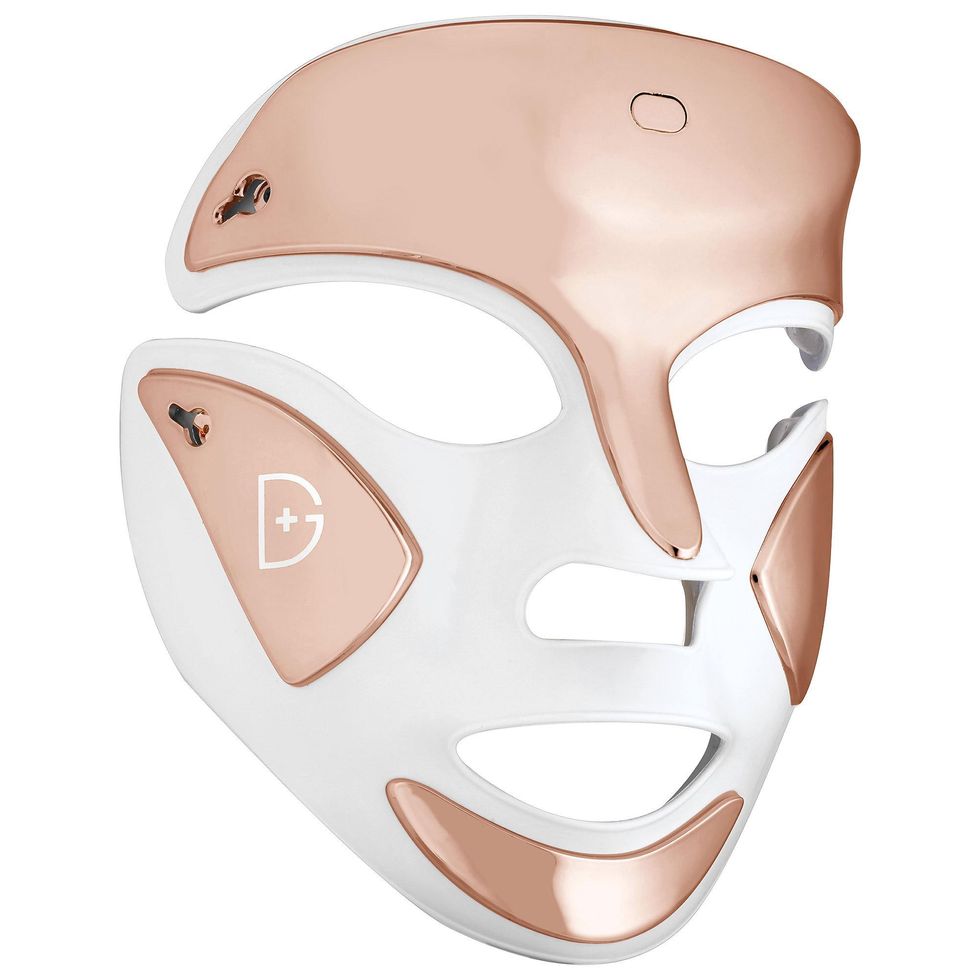 Dr. Dennis Gross
"I use the Dr. Dennis Gross LED mask. It is an anti-acne, anti-aging treatment I use every other day."
Step Three: Face Toning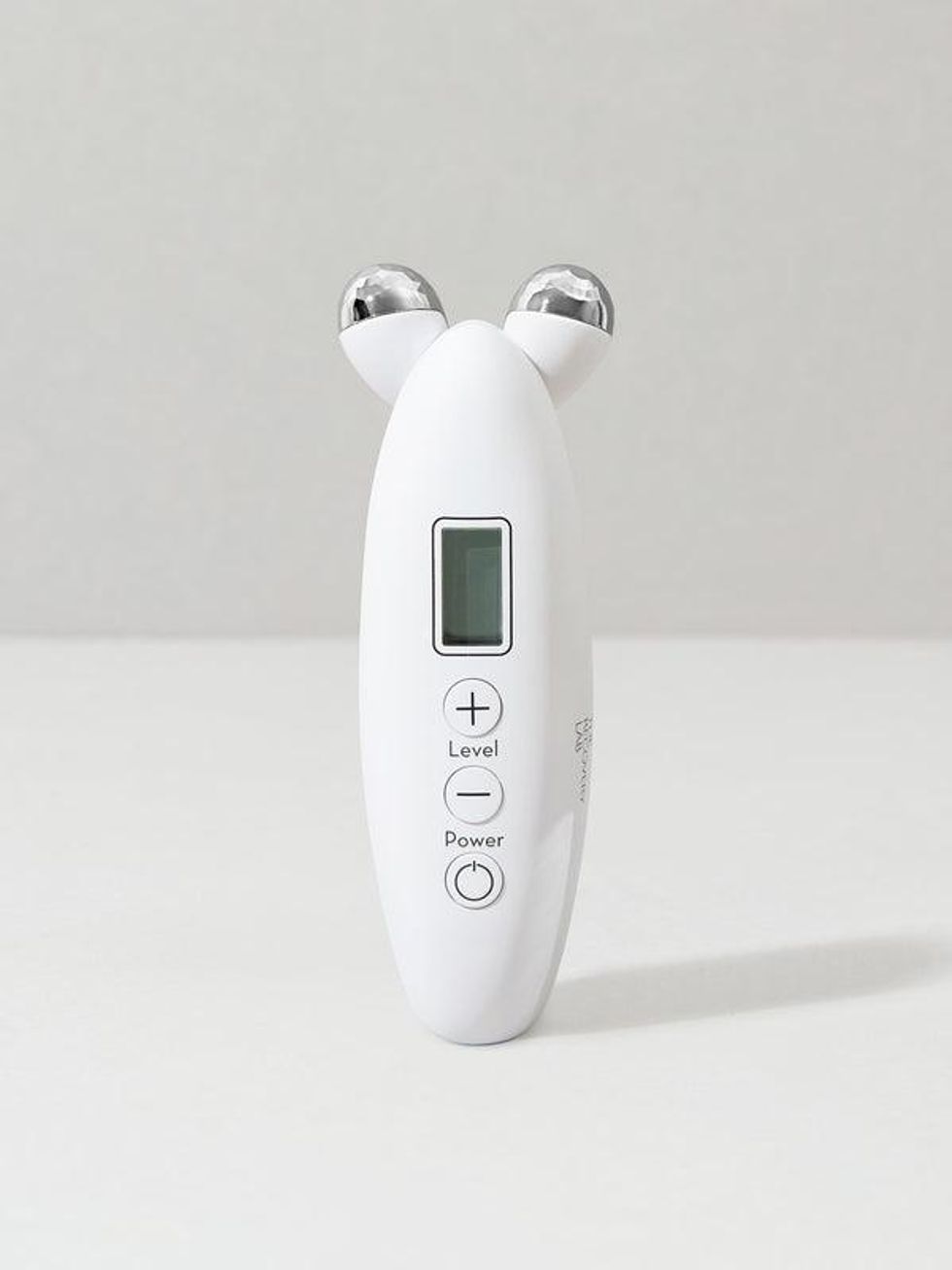 Face Gym
"I use the Face Gym Pure Lift Face [tool] to depuff and contour my face! It's like Gua Sha 2.0!"
Step Four: Exfoliate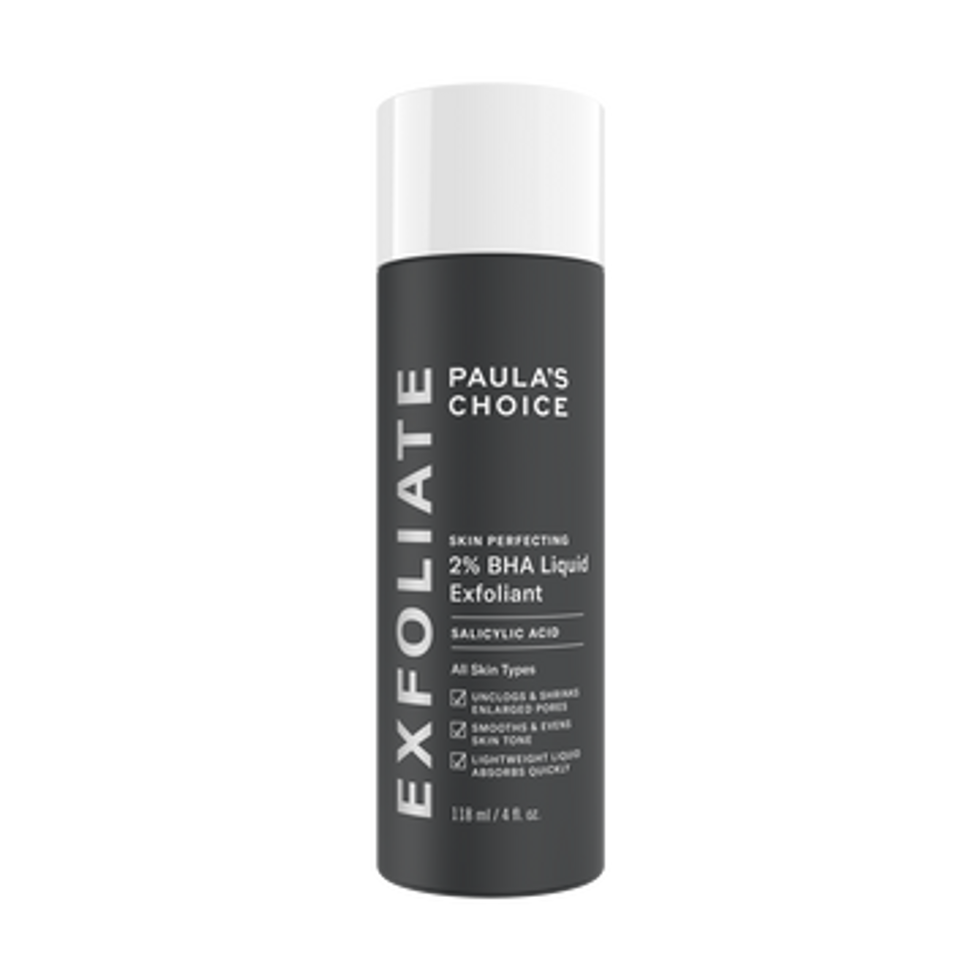 Paula's Choice
"I exfoliate Paula's Choice 2% BHA Liquid Exfoliant. It is gentle enough to use every day."
Step Five: Eye Cream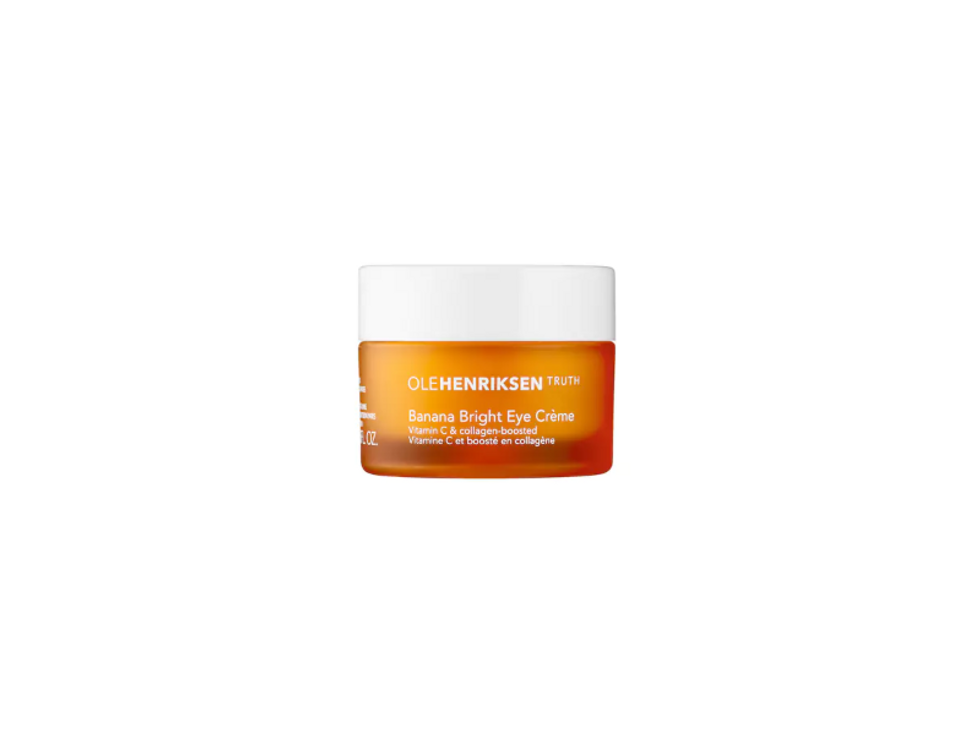 Ole Henriksen
"I take time to put on my eye treatment: Ole Henriksen Banana Bright Eye Cream. It smells so good and it gives me instant brightness under the eye."
Step Seven: Serum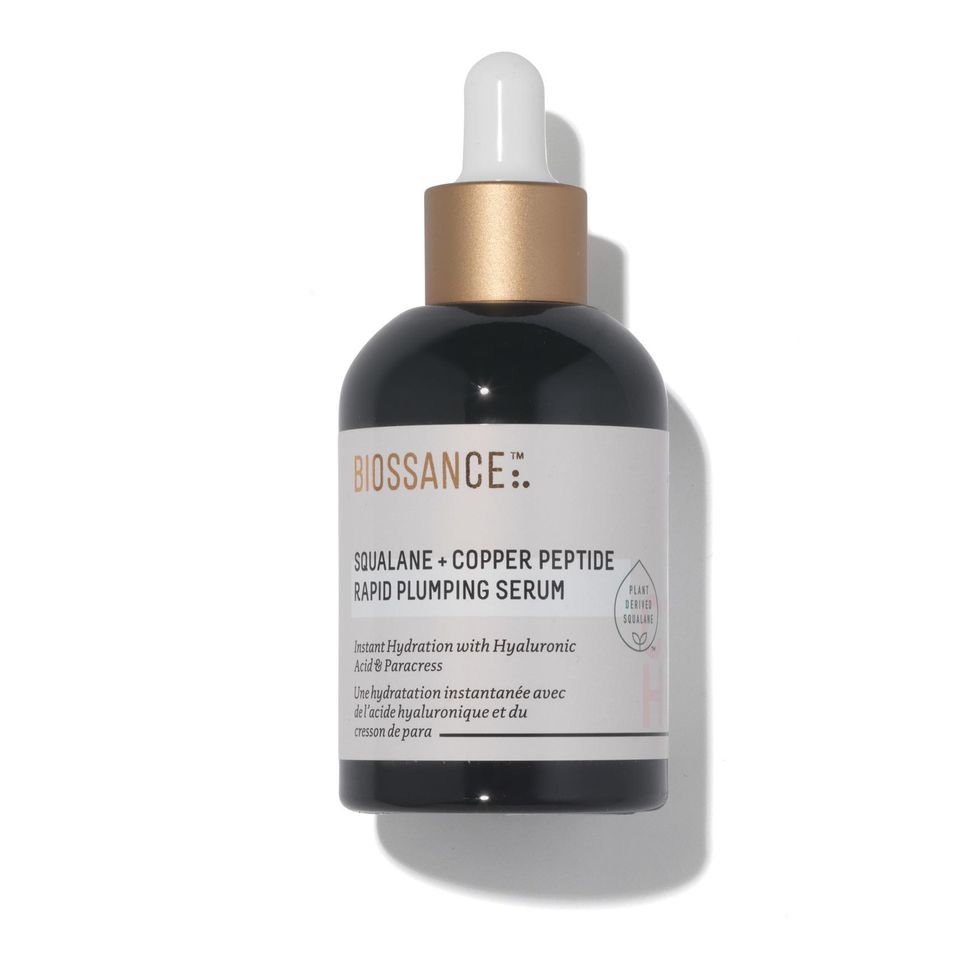 Biossance
"Depending on my skin needs, I will use the Biossance Squalane + Copper Peptide Serum for its super-moisturizing qualities. It makes the skin look nice and bouncy. Or I'll go in with a Vitamin C Serum from Ole Henriksen for more brightness. I usually alternate between these two serums."
Step Eight: Moisturize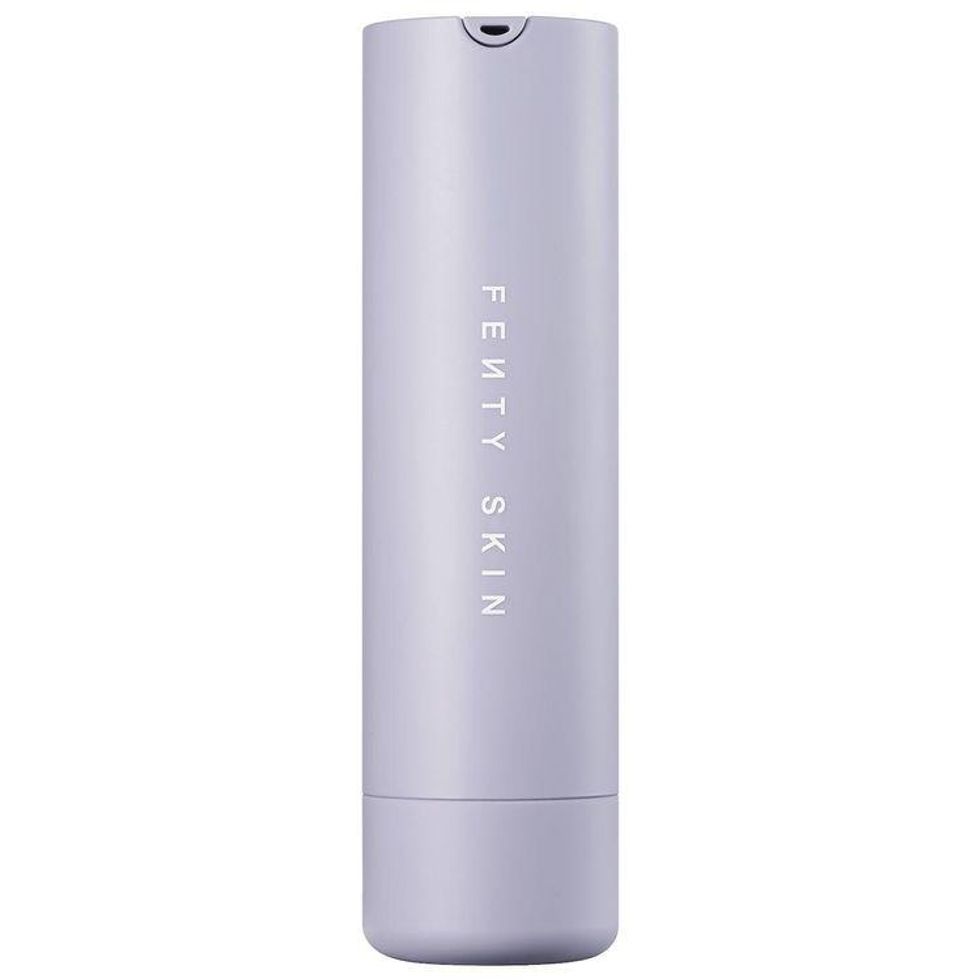 Fenty Skin
"I finish up my routine with my favorite moisturizer from Fenty Skin, the Hydra Vizor which already has SPF in it! I love it because it smells good, Rihanna made it, and the Kalahari melon helps with keeping my skin moisturized."
"At the very end, I take a step back to admire the glow in the skin and the depuffed face ready for the day. Honestly, this is my favorite part of my routine!"
Achieng Agutu's Evening Skincare Routine
Step One: Cleanse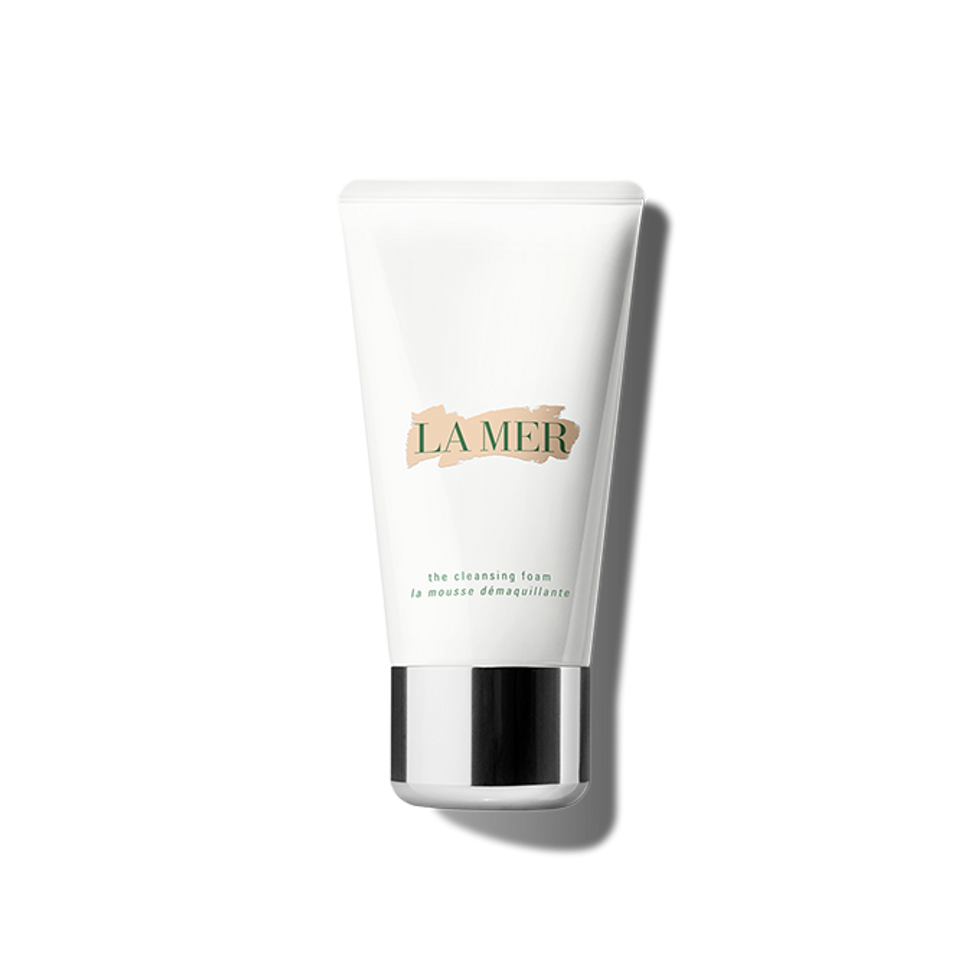 La Mer
"Before I start my nightly skincare routine, I pick out my music to set the vibes. I cleanse the day away using the cleansing foam by La Mer again."
Step Two: Eye Cream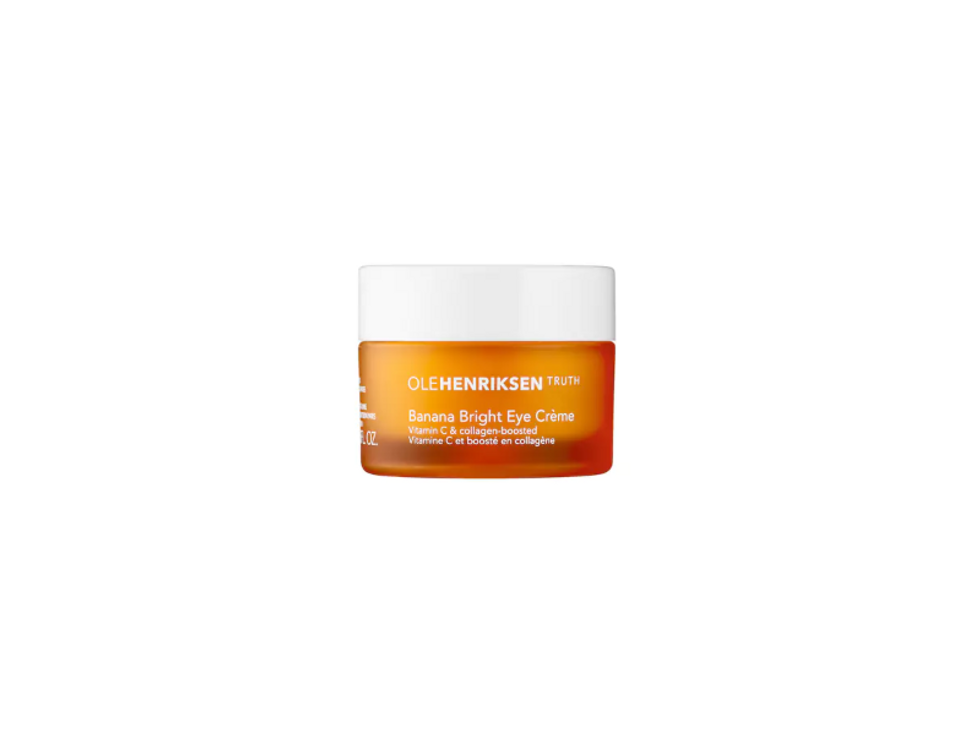 Ole Henriksen
"I go in again with my Ole Henriksen Banana Bright Eye Cream."
Step Three: Facial Oil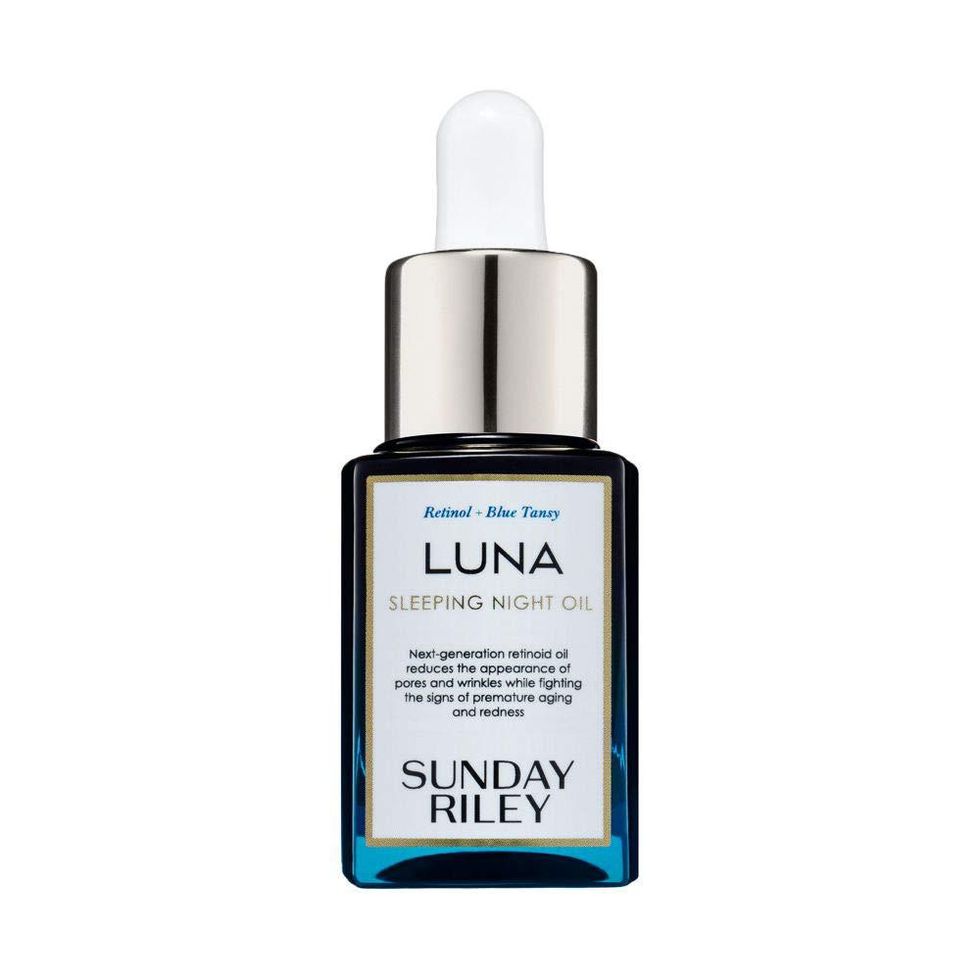 Sunday Riley
"For the evening time, I apply the Sunday Riley Luna Sleeping Night Oil."
Step Four: Moisturize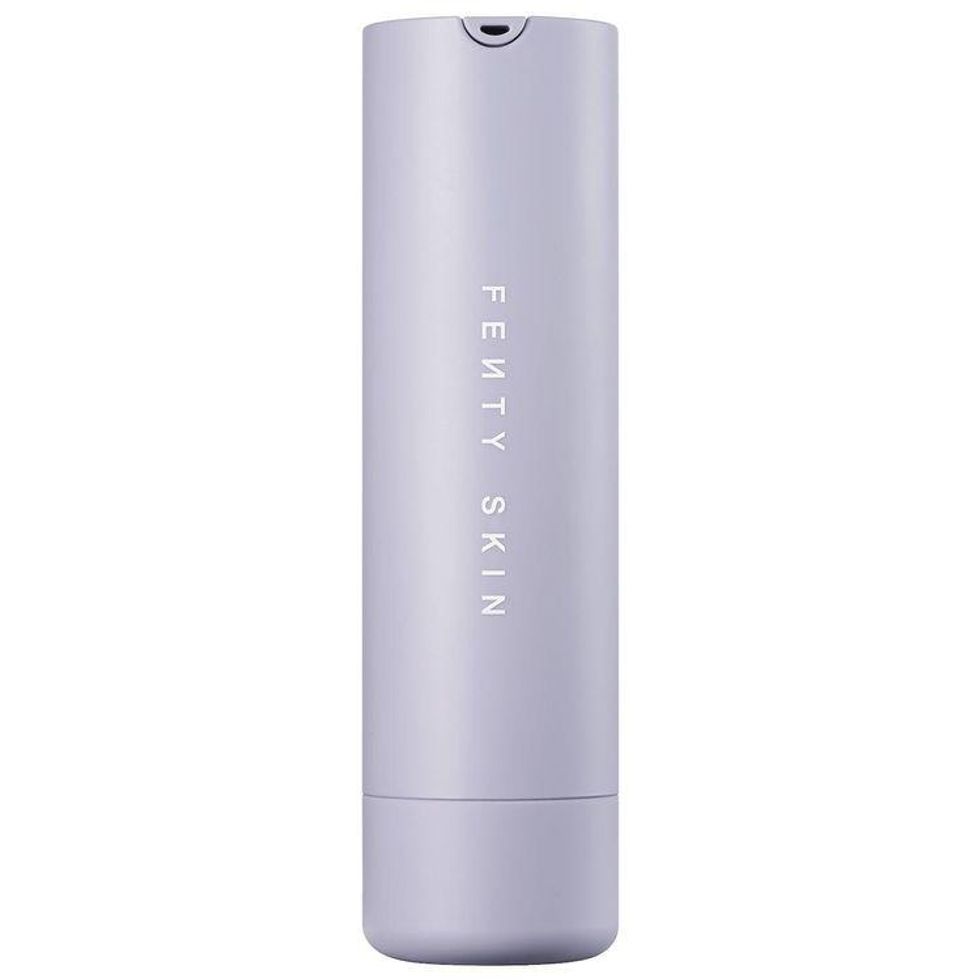 Fenty Skin
"Once again, I finish up my routine with my Fenty Skin Hydra Vizor moisturizer."
Featured image by Braylen Dion