Jayde Young
Hey, I'm Jayde! I'm an astrologer, metaphysical lifestyle expert and the CEO of ZennBoxx.com. Say hi to me on Instagram @JustJaydeYoung.
Have you been prioritizing the needs of others over your own? Feeling stretched thin as a result? This month's Full Moon in Aries will ensure that you start putting yourself first. It's about time, Queen! Deep down you know it's overdue. In astrology, the Full Moon is a period of reckoning, manifestation and culmination. You are likely to find yourself on a fast track to resolution or closure when it comes to the people, relationships and situations that have been putting an unnecessary strain on your mind, body and spirit.
This Full Moon in Aries, taking place on October 20, will form an opposition to the sun in Libra. Aries, which rules self-assertion and courage, will directly oppose Libra, the sign that rules relationships, balance and harmony.
Any imbalances taking place in your relationships now will have to be rectified, for better and for worse - no matter how much you've been trying to avoid it.

On the positive end of this, you may find yourself finally taking the leap into making things official with that special someone. Otherwise, this moon phase will highlight any imbalances in your relationships. They will be brought to the forefront of your life in some shape or form so that they can be addressed or concluded. Expect to finally receive closure over an issue that may have been bothering you on a subconscious level.
Examples?
Don't be surprised if you receive revelations about friends, your significant other, your job, or a close loved one who you may now realize has been taking your kindness for weakness.
Have you been financially supporting someone in good faith but are now starting to feel a little salty about it? Your hunches about feeling taken advantage of will likely be confirmed in some shape or form. If you've been dating a hobosexual on the low, you are likely to come to the realization now and cut that person loose!
Any relationships that end or revelations that you receive during this time are meant to set you on a path that is better aligned with the people, places and situations that are most beneficial to you.
The energy of this moon phase is especially suitable for self-care. Take some time to pamper yourself! A moon ritual bath is an ideal way to heal and manifest during most full moon and new moon phases. This is especially true if you are dealing with a breakup.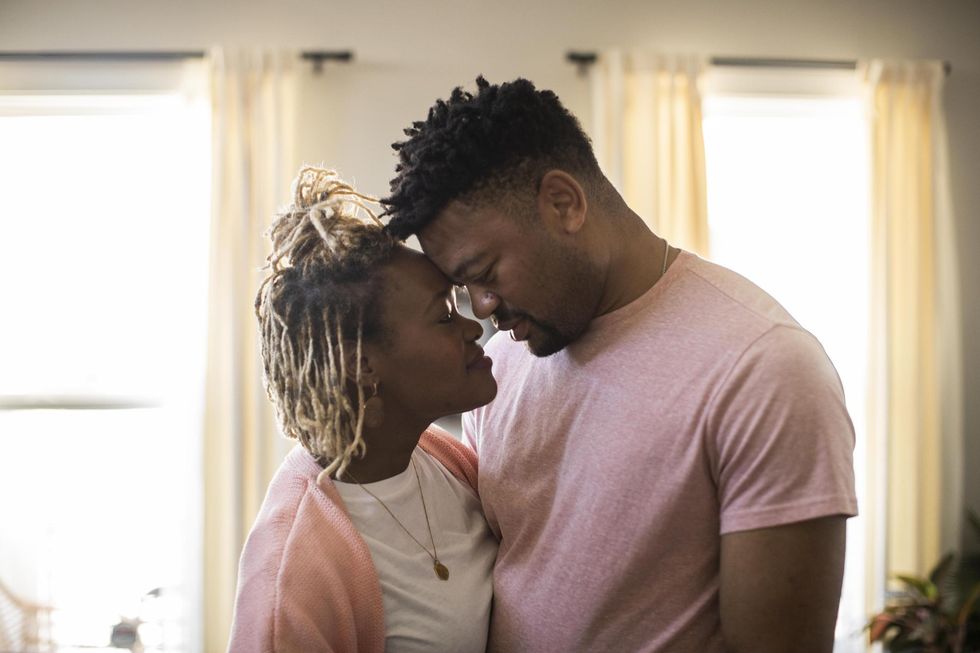 Getty Images
Here's what your sign can expect during October's Full Moon in Aries:
You will decide to take your relationship to the next level, otherwise you will cut them loose.
If you've been carrying more weight than normal financially or at work, it will be addressed during this period.
Expect issues with neighbors or siblings to be brought to your attention for immediate resolution.
Work-life balance incompatibilities that have been simmering underneath the surface may finally come to a head now. Whatever happens is intended for your greater benefit.
Feeling isolated from your friends due to your responsibility as a parent? You will figure out how to strike a balance now.
Schedule a visit with your doctor to figure out the source of that nagging, mysterious symptom you've been dealing with for the past few months.
Now's the time to put your foot down in your relationships. Never feel guilty about making your needs clear to others. Whoever takes offense to what's best for you isn't meant to be in your life at this time.
Has sex or a lack of sex been getting in the way of your bag? Or of you feeling anything less than the Queen that you are? Sexual incompatibility of all forms are likely to be addressed during this time.
Don't be surprised if you find yourself taking a brief impromptu trip locally or abroad in the week preceding and following this moon phase!
You may finally hit a stride in your career where you finally enjoy a healthy balance between your work and your home life. Your career may now set you on a path to experience a closer relationship with your fam, or to finally put some money down on your new crib.
Do you feel like you're being pulled in two different directions when it comes to old friends and new friends? Now's the time to reflect on who is meant to join you on the next part of your life's journey and who you've outgrown.
You are likely to receive an epiphany or significant message of some sort during this period. Pay attention to your dreams. They may reveal something noteworthy about your health or your job.
A Full Moon is an ideal time for gaining closure, or for manifesting all that you've dreamed of and have worked hard for. Use the dynamic and fresh energy of this moon phase to bring your dream life to fruition.

The primary theme of this month's Full Moon in Aries is that of establishing balance and boundaries between yourself and your loved ones.
Choosing to put yourself first isn't selfish. It's self-care.
Featured image by Getty Images
Keep reading...
Show less
If you are looking for love, are trying to put that spark back into your relationship, would like to reconnect with your ex or an old friend, or are contemplating switching up your look with one of your favorite old styles, then the new moon on October 6 is for you! Taking place in Libra - the astrological sign that rules relationships, beauty, justice and harmony - this month's new moon will highlight all of our romantic and platonic relationships.
The New Moon in Libra is urging us to correct any imbalances and to right any wrongs that have been causing a rift between ourselves, our friends, our significant others, and the way we view ourselves physically. It's time for a new beginning with the people you value the most, but who you may have been drifting away from.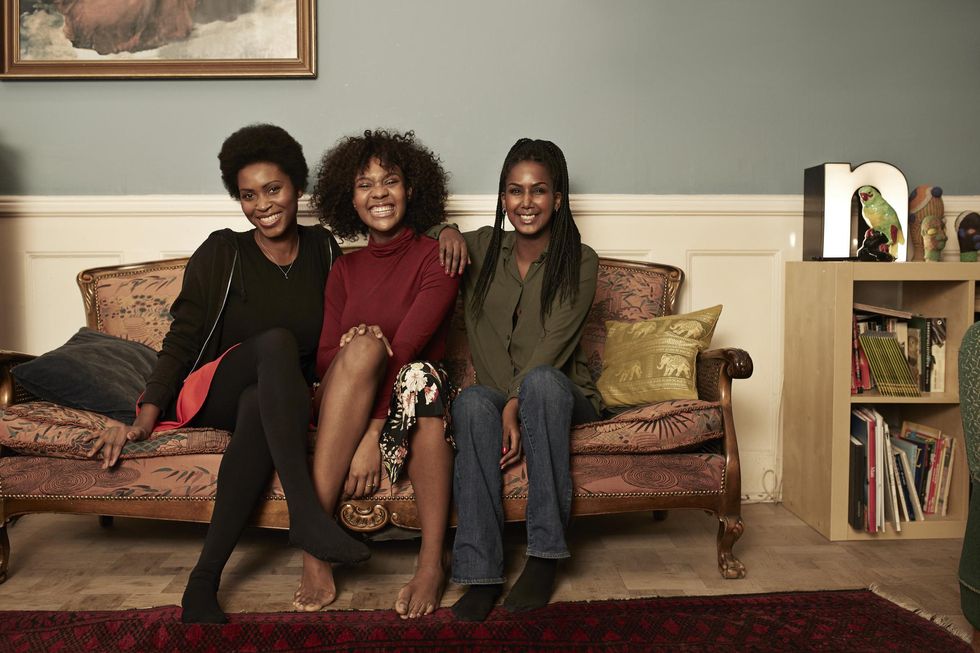 Getty Images
In astrology, the New Moon is a period of fresh beginnings. A New Moon in Libra cycle is typically an excellent time to embark on a fresh, new relationship. However, because this New Moon is taking place during a Mercury Retrograde period, your best bet is to use this time to reflect on a relationship that went awry that has the strong potential to be salvaged.
Whoever you meet for the first time during a Mercury Retrograde is unlikely to remain in your life for the long haul. Therefore, this isn't an ideal time to refresh that online dating profile (if you're looking for something serious, that is!). Unfortunately, because this new moon is hitting Mars at a tight angle and is quincunx-ing Uranus, many of you won't heed this advice! But don't say Jayde didn't warn you!
Many of us are likely to find ourselves giving old relationships a second chance in the three days preceding and following this New Moon. There is also an increased chance that you will take this time to address relationship imbalances and right any wrongs that have interfered with your ability to interact harmoniously with others, both romantically and platonically.
Single? Now is the ultimate time to get your work/life balance in order. Figure out how to adjust your schedule in order to incorporate mindful activities on a regular basis, like morning yoga or a ritual moon bath regimen. This is also a great time to refresh your look if you've been falling behind on your hair or nail appointments.
Here's how your sign can make the best use of October's New Moon in Libra: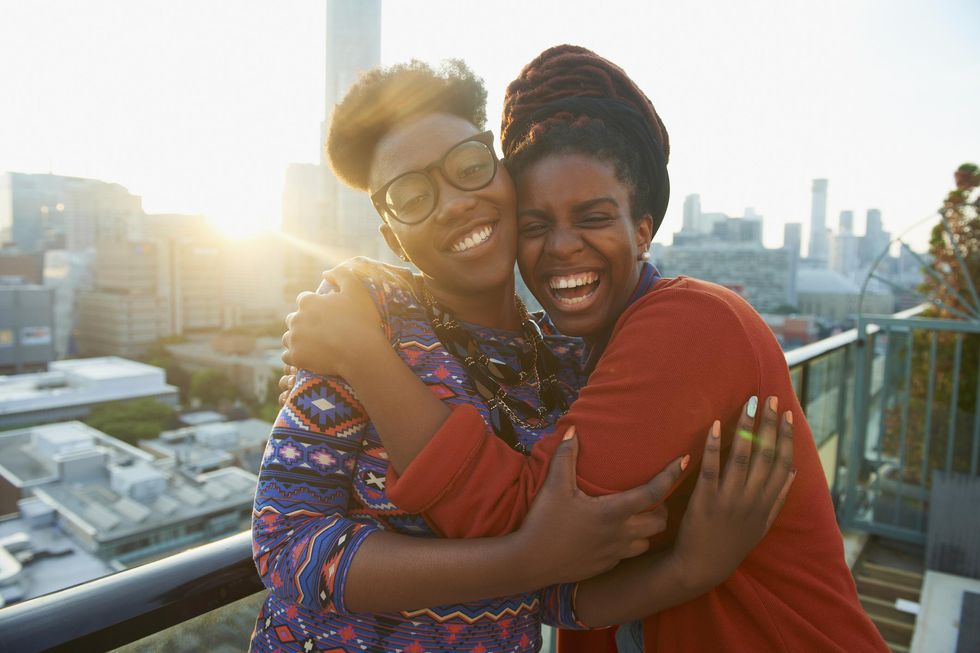 Getty Images
Aries: Revisit what went wrong in your relationships and make amends.
Taurus: Spice up your sex life with your significant other.
Gemini: Take a moment to reconnect with your spirituality in a group setting. Visit your old church or join a spirituality-focused book club.
Cancer: This is the perfect period for interviews or to shoot for that promotion.
Leo: Reconnect with an old friend.
Virgo: Reconnect with your spirituality in solitude. Meditate or take a ritual moon bath.
Libra: Revisit one of your favorite old hairstyles or beauty routines.
Scorpio: Give your credit card statements and budget a once over.
Sagittarius: Pay a compliment or perform a kind act to your neighbor or roommate.
Capricorn: Rearrange your furniture or add a new decor piece to your apartment.
Aquarius: Pick up an old hobby that you haven't had time for lately.
Pisces: Revisit an old workout or diet regimen.
Bonus for all signs: Take a moon ritual bath. It is wise to take a spiritual bath during this time because your mind and body's ability to release and detoxify itself is at its peak.
A New Moon is an ideal time for setting new intentions and goals. Use the rejuvenating energy of this moon phase to embark on a fresh start in your life.
With this moon phase taking place during a retrograde, the primary theme of the New Moon in Libra is that of revisiting old people and lifestyle choices that made us feel good about ourselves, and embarking on a new phase of life with these in mind.
For more about zodiac signs, horoscopes, and astrology, check out xoNecole's Horoscopes section here.
Featured image by Getty Images
Keep reading...
Show less
Whether it was in passing at a meeting, while chatting with your best friend over cocktails, or in your favorite travel group, the phrase Mercury Retrograde has always been associated with catastrophic setbacks - especially those that relate to technology, travel and communication. This final Mercury Retrograde of the year takes place from September 27 to October 18 and is based in Libra, the sign ruling relationships, harmony, balance and justice. Don't be surprised if an ex comes crawling back to you now, or if you find yourself trying to slip back in your old bae's DMs in the coming weeks!
Every Mercury Retrograde is different. But in general, it is critical to take extra time in your day-to-day activities and to practice patience while communicating, especially through text or email. If possible, hold off on any major purchases or binding contracts.
Mercury Retrogrades are conducive to all things related to the past, for better and for worse. It is not a time to push full steam ahead on any future plans. If you work against the energy of this time period by trying to start something new, expect delays and setbacks! Instead, take this time to reflect on past habits and experiences.
Here's how to use this month's Mercury Retrograde to your benefit, according to your sign.
Aries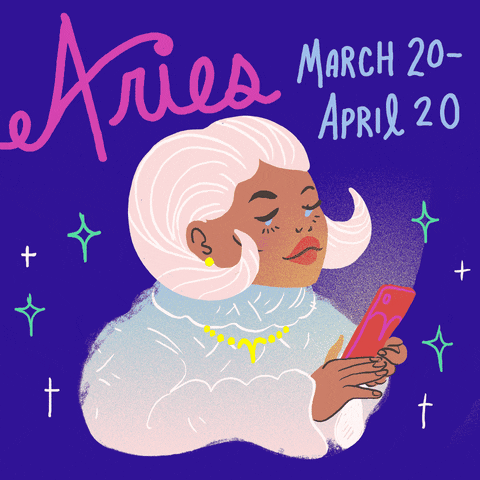 aries horoscope GIF by Mashable
Giphy
Thinking about giving a past love a second chance? With this Mercury Retrograde taking place in your seventh house of partnerships, you will definitely be reflecting on your old romantic connections - whether they're from a past city or a past life! Expect an ex to attempt to reestablish a connection with you, or to find yourself pondering on "what if?" and reaching out to an ex instead. Expect setbacks if you meet someone new during this time.
Taurus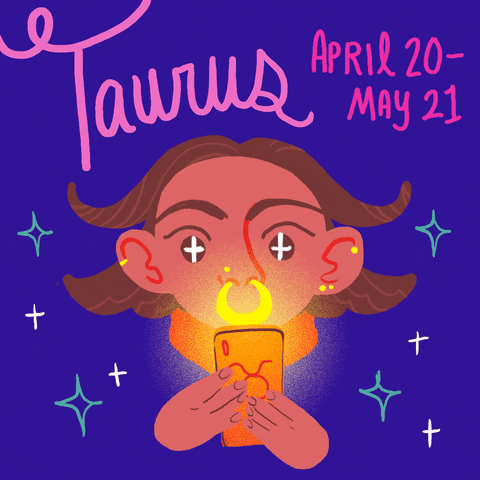 horoscope taurus GIF by Mashable
Giphy
If you're looking for work, now would be the perfect time to reach out to old co-workers and employers that you've remained pretty tight with. You may be surprised to find that an opening is available there for you and that they think you're the perfect person for the job! Take a moment to invest in your health and daily habits. Reflect on any old exercise or diet programs that were effective for you in the past and see how you can incorporate them now.
Gemini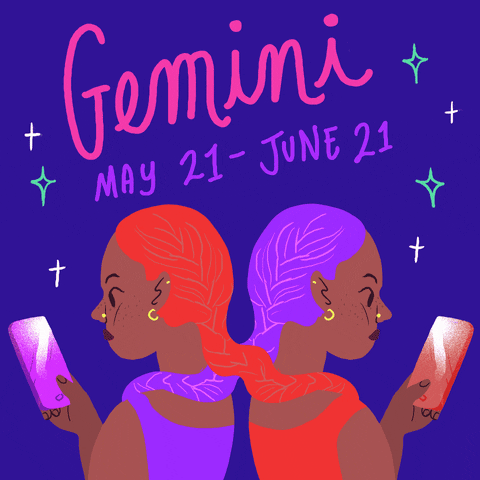 Zodiac Horoscope GIF by Mashable
Giphy
Have you been all work and no play lately? This is the perfect time to connect with your inner wild child. Indulge in an old hobby! Were you into Zumba or yoga before the pandemic? Check out some virtual options. Art? Now's a great time to tap into your inner Basquiat. Make some time for play. Reflect on your childhood, look through old photos. Express that creative energy and enjoy recreation, whether it's through a favorite pastime or through sex.
Cancer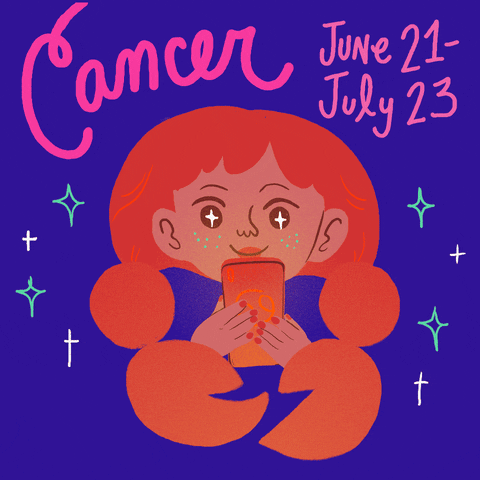 Cancer Zodiac GIF by Mashable
Giphy
Focus on your foundation. Has it been a while since you spoke to a trusted family member? How can you strengthen your sense of family and home? Look back on old family traditions that you used to enjoy and figure out how to reincorporate them into your life now. If possible, take a drive by your old neighborhood or connect with your mom whether it's through phone, in-person or in spirit. Now is not the time to enter into a new lease or any real estate contracts.
Leo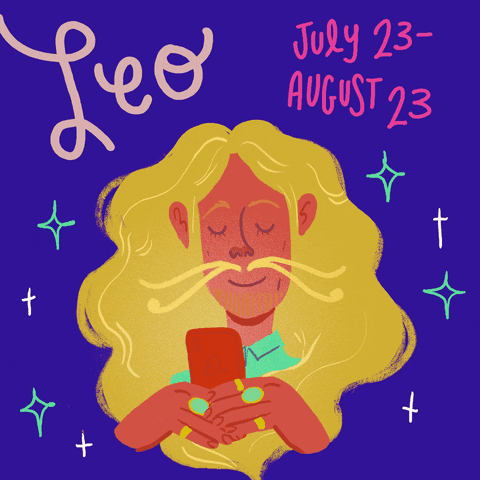 Lion Leo GIF by Mashable
Giphy
Reconnect with your siblings. Spend more time taking in the scenes of your neighborhood. Be extra careful with your words during this period. You may say something that you will regret. Take your time when communicating with others. Don't be quick to shoot off that angry email. Feeling extra tense or anxious during this Mercury Retrograde phase? Practice meditation or take a soothing ayurvedic adaptogen like Ashwagandha or Tulsi.
Virgo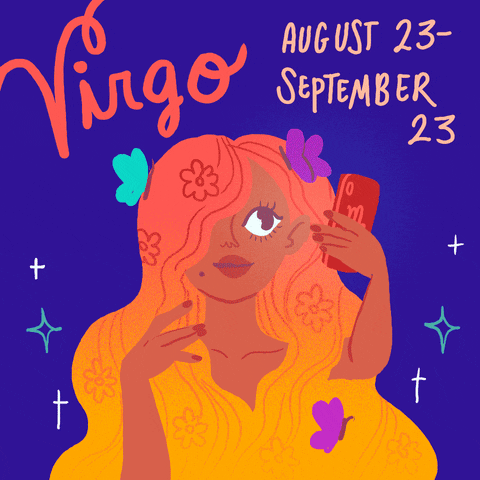 Zodiac Horoscope GIF by Mashable
Giphy
Now's the time to monitor your expenses. Think twice about any large purchases that you plan to make at this time or better yet? Hold off on them altogether. Get your financial house in order, re-work your budget and consider debt repayment options. What has added value to your life or sense of self-worth in the past? Whether it's a new look or a person or habit that always made you feel good about yourself, now's the perfect time to revisit it.
Libra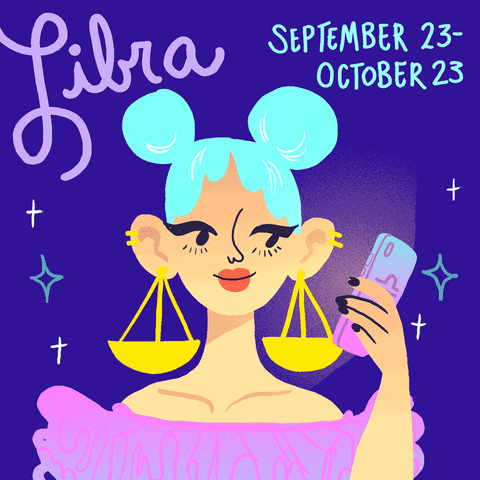 Zodiac Horoscope GIF by Mashable
Giphy
Take time to reflect on the way you represent yourself. It may be easy for you to be misinterpreted by others during this period of time. Make who you are and your intentions extra clear in order to avoid drama!
Scorpio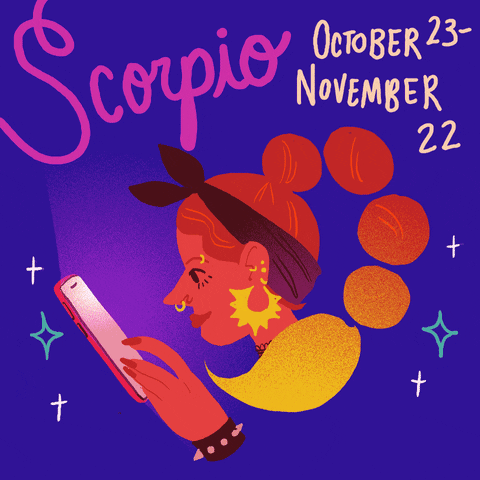 Zodiac Horoscope GIF by Mashable
Giphy
Take some time alone to reflect on yourself and your subconscious. Haven't seen your therapist in a while? Set up an appointment during this period. Revisit any healing modalities you've used in the past that you may have overlooked lately like meditation, yoga, or spiritual baths.
Sagittarius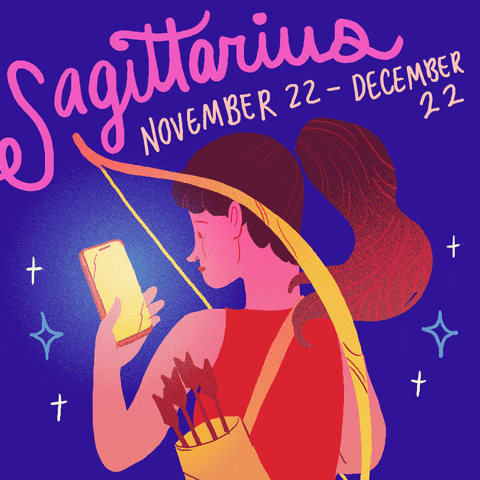 horoscope GIF by Mashable
Giphy
Use this opportunity to take a trip down memory lane with old friends. Reconnect with a friend that you dearly miss, but haven't spoken to in a while.
Capricorn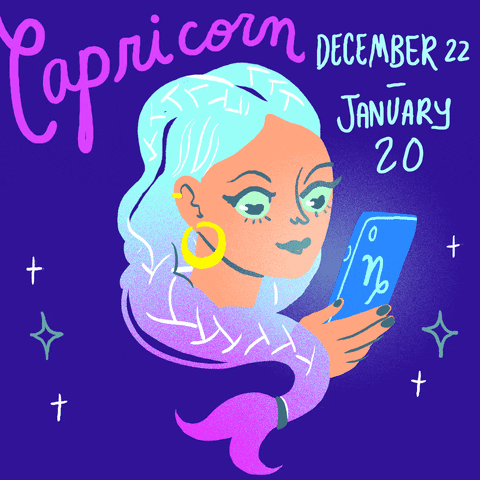 horoscope GIF by Mashable
Giphy
What is your true calling in your life? Now's a great time to reflect on your career and your relationship with old mentors and father figures. Write down and ponder over all of your long-term career goals and by all means, protect your public image during this retrograde phase.
Aquarius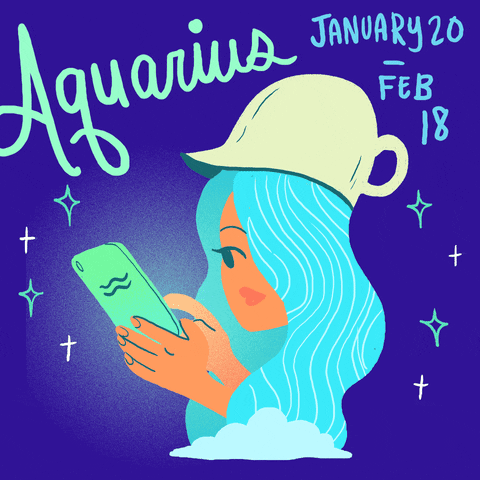 horoscope aquarius GIF by Mashable
Giphy
Have you lost your faith in the religion you grew up with? Have you been exploring Yoruba or other cultural and spiritual practices as an alternative? Now is the time to reevaluate your belief system. Explore and expand your knowledge on spiritual or philosophical subjects that you've been drawn to but haven't put into practice yet. Many of you may contemplate a return to school.
Pisces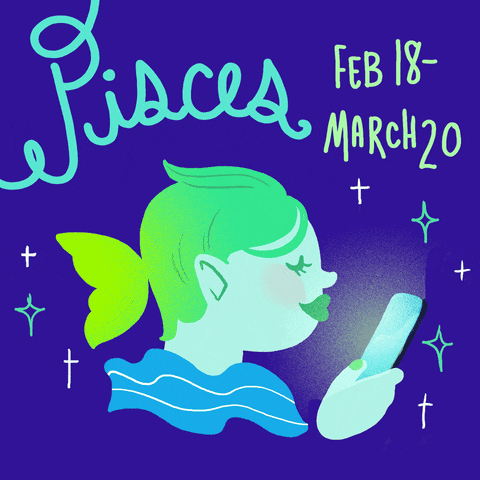 Zodiac Horoscope GIF by Mashable
Giphy
You may find yourself reconnecting with someone you enjoyed an intense, transformative experience within the past. Someone you haven't been able to fully shake. This experience may or may not stand the test of time, but appreciate any lessons and insights that you gain from it.
Featured image by Getty Images
Keep reading...
Show less
What attracts an Aquarius man and an Aries woman to each other? Novelty. The Aquarius man, keenly aware of and concerned with his public persona, wants a woman bold enough to send a strong message to society about his societal interests, convictions and values.
Who else can stand such a challenge but the unapologetically bold and dynamic Aries?
What Attracts An Aquarius Man And An Aries Woman To Each Other? 
When it comes to the initial meeting between this pairing, there is no gray area: They either love each other or hate each other.
The Aquarius man, bored by "safe", predictable women, is immediately intrigued by Aries' intellect and boldness. She's different from the rest. He is instantly drawn to her and seeks to engage with her intellectually. Sure, she passes the test on the surface, but he needs to see if she can hold her own mentally. He'll verbally spar with her to gauge her perspectives on matters that are most important to him.
The key to an Aquarian man's heart is through his mind. When the female ram inevitably meets his high standards, he finds himself falling in love.
The Aries woman, a human bullshit detector who doesn't have the time or patience for an overbearing, underhanded man, will give Aqua a run for his money. She is not concerned with the sexist social norms placed on woman, and instead, seeks a life that is true to her own independent values. A natural-born Alpha who values independence, she refuses to repress her strong drive and sense of individuality for anyone, especially a man! Aries will give Aqua a run for his money.
She feels him out, at first wondering if his naturally charming, and boyishly unassuming personality is his attempt to run game on her. If interested, she is inclined to test his willingness to accept her for who she is. She may initially decide to just use him for sex, determining his sexual attitudes in the process. Ultimately, once she realizes she's found a man who respects her and who and won't make her feel claustrophobic in a relationship, she will fall in love.
Above all else, the female ram needs a man who will allow herself to assert herself in her relationship and in life.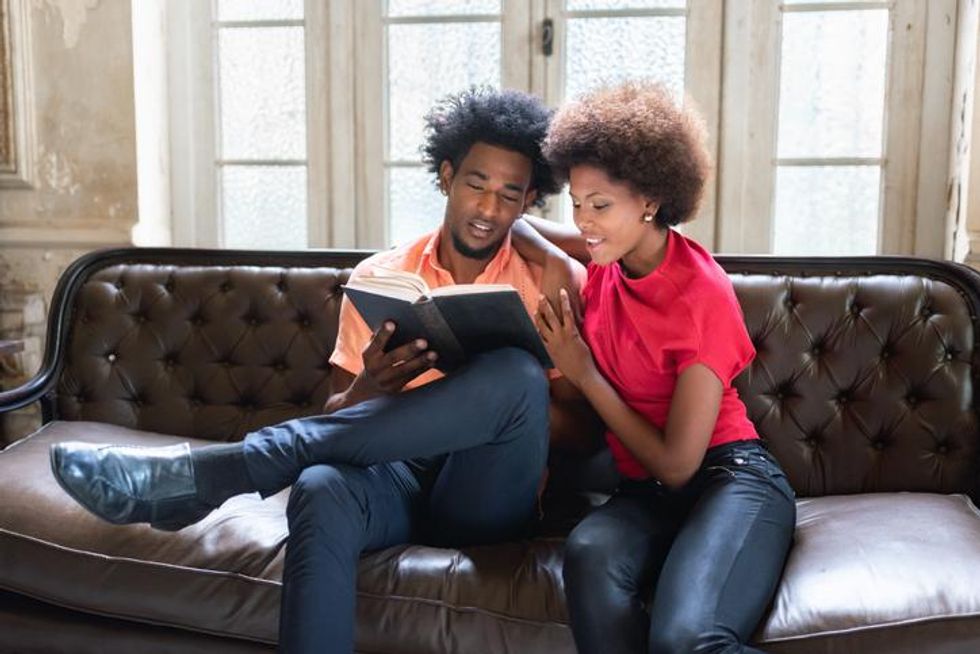 Getty Images
What Is Sex Like Between An Aquarius Man And An Aries Woman?
Sexually, a romp between these two is likely to flame or fizzle out from the beginning. Whether these two click or not in the bedroom, they'll know it immediately because neither sign is inclined to playing games or beating around the bush.
Aries women are attracted to direct, active and frequent sex. She's a straight-shooter who doesn't mind letting her man know exactly when and how she wants to do the do. The intellectually-driven male Aquarian will either be down for this dynamic or he won't, and he will let you know in no uncertain terms if he's willing to play the role that the female ram has designated to him. If he's not, the female Aries is off to the next - no hesitation!
Between the two, the Aries woman is likely to find herself pursuing sex the most in the relationship with her Aquarian man who, at times, seems like he has too much on his mind to engage in sex with her. Her relentless sex drive can easily wear him down. In contrast, he may find himself irritated by her constant need for it.
What Is A Relationship Like Between An Aries Woman And An Aquarius Man?
Publicly, a relationship between an Aquarius man and an Aries woman is dynamic, modern and cutting-edge. Behind the scenes - it is the same. A relationship between the female Aries and the male Aquarian is likely to run an unorthodox course with these two freedom-loving, open-minded partners exploring the gamut of human sexuality. Swinging, group sex, polyamory, pegging, etc. these two don't mind trying it all behind the scenes. The priorities here are freedom, discretion, and mutual fulfillment.
Aquarians like women who are out of their league, and the Aries woman - a natural born goddess - is well-suited for the task. Though distant in private, he likes to dote on his partner romantically in public. The Aries, quite comfortable on her pedestal, is happy to receive her man's praise for what it is. What she appreciates most about him is that, unlike most other men she's dealt with, he is not intimidated by her strength and isn't likely to try to control her or limit her freedom.
In all, this relationship isn't overly romantic. This is a more friendship-based dynamic that is comfortable, respectful and familiar. It feels safe, natural and uninhibited.
What May Cause An Aquarius Man And An Aries Woman To Break-Up
Where these two hit a snag is in their way of dealing with conflict. Aries, whose sign rules the head in astrology, is naturally inclined to want to address problems head-on. The problem is, Aquarius is difficult to pin down! Stubborn and fixed in his beliefs, the Aquarius male is unlikely to shift his stance on a matter. Instead, he is more inclined to stone-wall or emotionally shut down during a disagreement. This in turn can cause his Aries woman to feel as if she's been left "high and dry." At its worst, it is easy for her to feel emotionally and physically neglected in this relationship.
Ultimately, the freedom-focused, intellectual connection between the male Aquarian and the female Aries is what will help it stand the test of time.
Summary
A relationship between an Aquarius male and an Aries female is marked by a deeply intellectual connection based in mutual respect and admiration. This pairing will be successful so long as the bond is friendship-based and both are allowed plenty of flexibility and space to pursue their individuality and their unique sexual and emotional outlets.
Featured image by Getty Images
Keep reading...
Show less
A relationship between the Cancer man and the Libra woman is a bittersweet fairy tale. Libra women are the princesses of the zodiac whereas your typical Cancer man is the proverbial "Prince Charming." In the early stages of her relationship with a Cancer man, a Libra woman feels like she's finally found her prince; a charming gentleman who appreciates her inherent value physically, intellectually and emotionally.
Libra women tend to attract men drawn only to her looks and surface-level attributes, men who see her as a challenge to be conquered. In contrast, her Cancer suitor is refreshing in that he doesn't see her as a mere conquest, he wants to wife her. Libras have extremely discriminating tastes in men and are hesitant to settle down until they've met who they perceive to be the perfect one. The man who wins her heart will have to exercise plenty of patience and will have to put in the work to win her for the long-haul!
Interestingly enough, Cancer men are turned off by women they perceive to be "easy." Cancer men love a challenge and want to view the woman he settles down with as a much-desired prize. Both Libra and Cancer, in the initial stages of attraction, fit extremely well into what they each want as both a short-term and long-term partner.
This astrological pairing has the foundation needed for a strong love story.
However, as is the case with all fairy tales, there are major roadblocks that need to be overcome before these two can ever reach their happily ever after.
What attracts a Cancer man and a Libra woman to each other?
Cancer men are drawn to the effortless sex appeal of the flirty Libra. Libra women ooze femininity and Cancer men find this extremely attractive. Even dressed down, Libra women have a magnetic aura that draws men to them. Libra women are the personification of the infamous Drake line:
"Sweatpants, hair tied, chillin' with no make-up on/That's when you're the prettiest, I hope that you don't take it wrong"
Turned off by aggressive and overtly sexual women, Libra has the kind of unassuming, girl-next-door beauty that Cancer men are typically attracted to. Similarly, Libra women can easily find a sense of security and stability with her Cancer mate who, like her, is ultimately seeking a long-term partnership. Libra is comforted by Cancer's traditional values, emotional sensitivity, deep respect and appreciation for her. This is one relationship where Libra won't feel like any aspect of herself is being taken for granted!
Cancer is attracted to Libra's light and breezy demeanor. The male crab is put off by fiery, confrontational women. Libra's peaceable, congenial nature is extremely attractive and soothing to the highly-sensitive crab. Likewise, Libra is deeply drawn to Cancer's gentlemanly, considerate and soft-natured personality. She is pulled in by his sensitivity, feeling compelled to nurture him. Cancer's vulnerability creates a soft spot in Libra's heart for him.
What is sex like between a Cancer man and a Libra woman? 
Sexually, Cancer men are attracted to assertive partners who don't mind taking control in the bedroom. He loves a woman who is free and won't hesitate to get on top and take control of her sexuality and orgasm. He is a giving lover who takes his woman's pleasure very seriously, especially when it comes to oral! He is naturally attracted to breasts and isn't squeamish in his strong attraction to the female anatomy. He will quite literally worship his woman in bed!
Libra is extremely sexually open, free and loves variety. She is uninhibited and loves trying new tricks in the bedroom. She is aroused by her mate's sexual desire and feeds off of Cancer's intense passion for her. Libra has no tolerance for monotonous or boring sex. In contrast, Cancer, while highly sexual and deeply emotional, is happy with a routine sex life.
Overall, there is a comfortable, invigorating synergy between both signs sexually.
What is a relationship like between a Cancer man and a Libra woman?
The Cancer man wants to settle down with a deeply empathetic partner. Cancer finds the most comfort in a motherly figure who is happy to provide for and cater to him while emotionally affirming him and encouraging his growth. Cancer men have no qualms about getting involved with older women; and, quite frankly, that may be the most appropriate and fulfilling dynamic for him.
The Libra woman needs a keen, patient listener who she can constantly bounce ideas off of. She needs intellectual stimulation and plenty of new experiences in life. She hates feeling bored or tied down in relationships and needs a life filled with beautiful experiences and surroundings. She is intensely empathetic to the mistreatment of others and may even find herself fighting for a cause. She roots for the underdog always because injustice affects her deeply.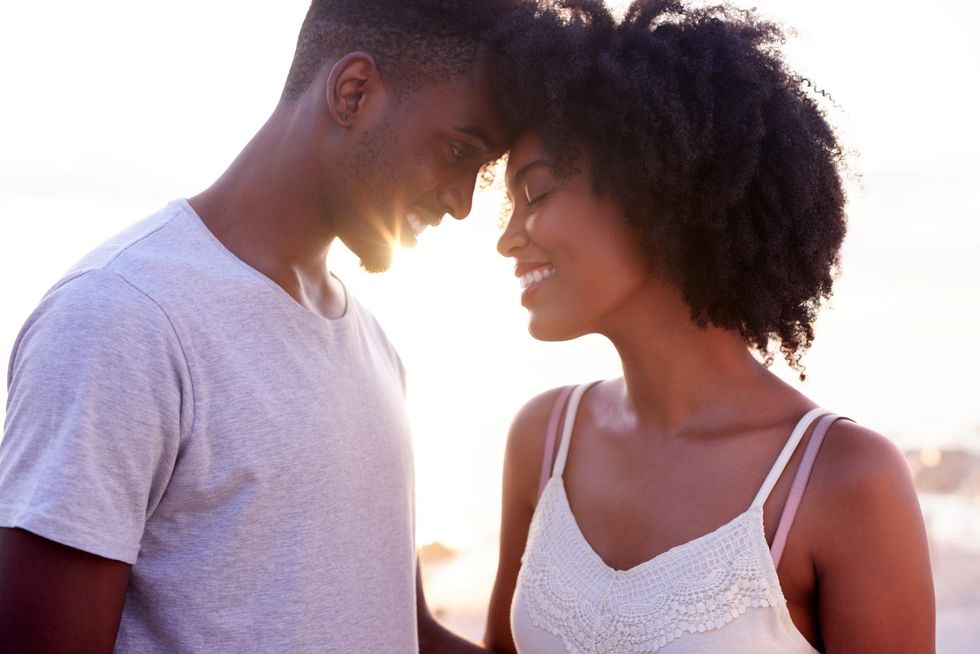 Getty Images
What may cause a Libra woman and a Cancer man to break up?
The Cancer male, who errs on the jealous side, may find himself feeling insecure by the attention his flirty Libra woman always seems to attract. Not one to be ill-mannered, Libra refuses to curtly rebuff male suitors, opting instead to politely (or even apologetically!) decline advances.
Libra's naturally social and flirty attitude to others can bruise Cancer's fragile ego. He feels she's "too nice" to other men and sends mixed messages to them. To him, she's impossible to pin down! Cancer feels disrespected by Libra's pleasantries, perceiving it as a lack of loyalty. Cancer's insecurities are deeply triggered, causing him to clam up and brood silently - much to the bewilderment of Libra.
In contrast, easy-breezy Libra is constantly weighing the pros and cons of a potential mate before settling down. She refuses to allow herself to be tied down to the wrong person. She values her independence and freedom. While deeply empathetic, she doesn't have the time or the patience for what she deems to be unreasonable and immature emotional responses.
To add fuel to the fire, indecisive Libra is always looking for any hints of incompatibility in relationships; and at the first hint of conflict or unpleasantry, she is inclined to detach from it. She may easily find herself repulsed by Cancer's jealousy and resentful nature. Turned off, she won't hesitate to leave the relationship altogether.
Unevolved Cancer is jealous and possessive. When he develops a strong bond with someone, he holds onto that bond for life. Sensing Libra's flirtatious nature, Cancer may shut down and remove Libra from the running, doubting her trustworthiness and loyalty.
Cancer's moodiness tends to throw Libra off-balance and Libra's flightiness triggers Cancer's deep insecurities.
Cancer Man Libra Woman Summary
A relationship between a Cancer man and a Libra woman has the foundation needed for a successful relationship, so long as certain critical pitfalls are avoided.
Cancer needs to be aware of his tendency toward jealousy and possessiveness. He has to feel secure enough within himself and his relationship to allow her plenty of room and freedom to express herself in the way that feels most natural to her, without doubting her loyalty.
In turn, Libra has to get rid of her deep fear of conflict and must be willing to compromise and be considerate of the effects her flirtiness has on her partner. She needs to practice gently confronting and addressing what she perceives to be Cancer's clingy and insecure behavior in order to reach a mutual understanding.
Once these major issues are addressed, Libra and Cancer can happily ride off into the sunset as romantic life partners - enjoying a relationship filled with empathy, peace, beautiful experiences and harmony.
Featured image by Getty Images

Keep reading...
Show less
Astrology is a funny thing. On the surface, based off of your sun sign, you could appear to be an ambitious Capricorn or a chill Gemini, when in reality, you're the complete opposite. The biggest mistake that many people make when using astrology to learn more about themselves is by only observing the sun sign.
"Many people look at a person's sun sign as the end-all, be-all of astrology, but people who do that are doing themselves and others a grave disservice. When analyzing a person astrologically, you need to look at them holistically."
In astrology, your house placements are equally as important as your sign placements and can reveal a ton about how you experience and operate in the world. "Each house represents a different aspect of life, from travel and romance to career, and every planet in your chart is located in both a sign and a house."
If you'd like to learn what field you should explore career-wise, look primarily at your 10th house placement. Your 10th house placement will reveal a lot about what and where you need to be in order to thrive in your career.
I highly recommend creating an account with Astro.com (or Co–Star) to find your 10th house placement. Then, take a look below for a brief breakdown of what your 10th house placement reveals about what you need to thrive, career-wise.
What Sign Is In Your 10th House?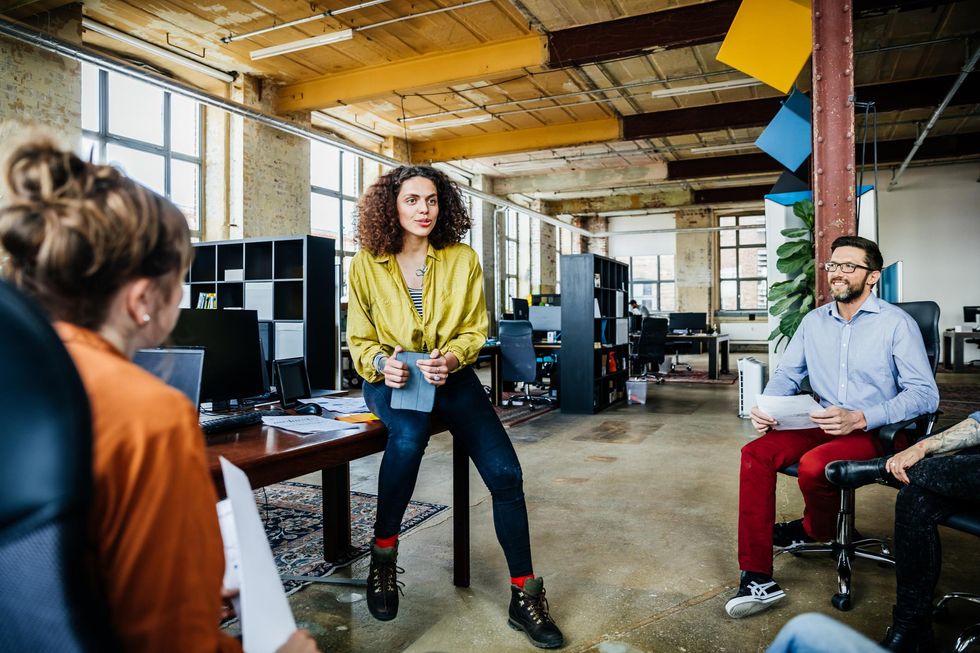 Hinterhaus Productions/Getty Images
Aries in 10th:
You need to be a leader in your career. You have a strong desire for recognition.
Taurus in 10th:
Karmically, you need to learn to let go of your strong desire for prestige and authority. It can sabotage your career success! Focus on the work and providing value, regardless of whether or not you're recognized for it.
Gemini in 10th:
You need to speak and express yourself in your career. You require flexibility and contact with many people. You may find yourself having more than one job at a time.
Cancer in 10th:
Your career is directly tied to your emotions - you need to work in a nurturing environment or to be able to work from your heart in your career.
Leo in 10th:
Behind-the-scenes professions are not for you. You require a career that provides the opportunity for you to receive attention and acknowledgement from others.
Virgo in 10th:
You require a career dedicated to serving others and that utilizes your keen attention to detail. You are extremely analytical and selfless in your career - your primary goal is to make everyone else's jobs and lives easier.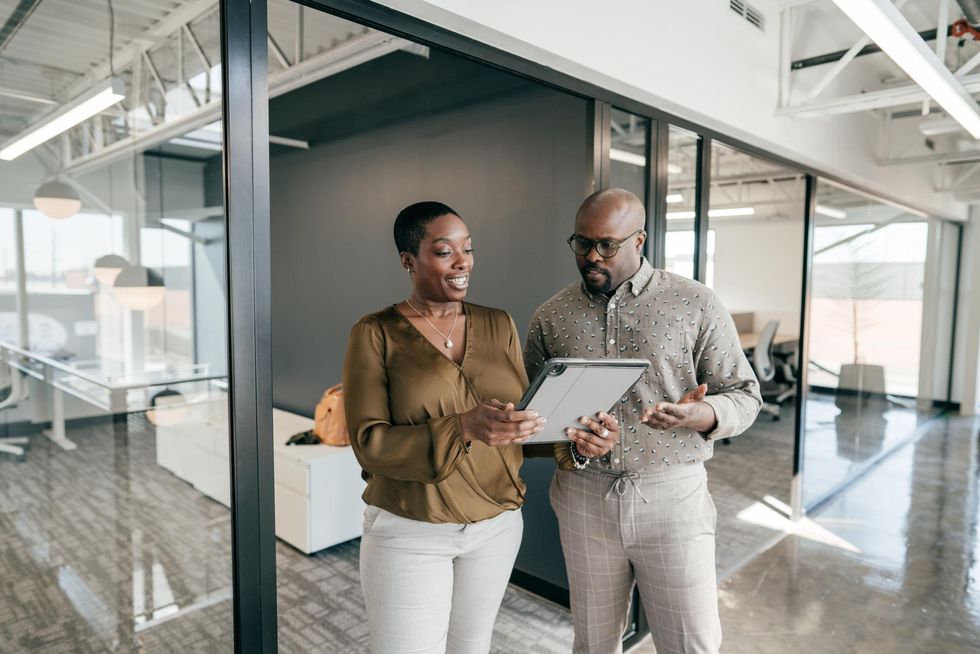 kate_sept2004/Getty Images
Libra in 10th:
You have a strong sense of justice. You would make an excellent attorney or judge. You are diplomatic and tactful. You also exhibit strong artistic abilities.
Sagittarius in 10th:
This is an extremely favorable 10th house placement. You are a hard-working, friendly and outgoing leader. You relate well to others and to the public.
Scorpio in 10th:
You need a career that utilizes your strong investigative skills and your ability to face some of life's less pleasant realities, like life or death matters.
Capricorn in 10th:
You are highly protective of your reputation and would thrive in an environment where you can grow or climb the ranks to becoming the boss - whether it's for your own company or a Fortune 500 company!
Aquarius in 10th:
Your ideal workplace is somewhere unorthodox, where you can work with influential people in organizing and fighting for the rights of the underserved. Non-profit work may be an excellent fit. You like to feel dedicated to an altruistic cause.
Pisces in 10th:
You need a profession where you can care for and help to heal others. Your work must appeal to your emotions and compassion for others. Otherwise, you will have difficulty tolerating it.
What Planet Is In Your 10th House?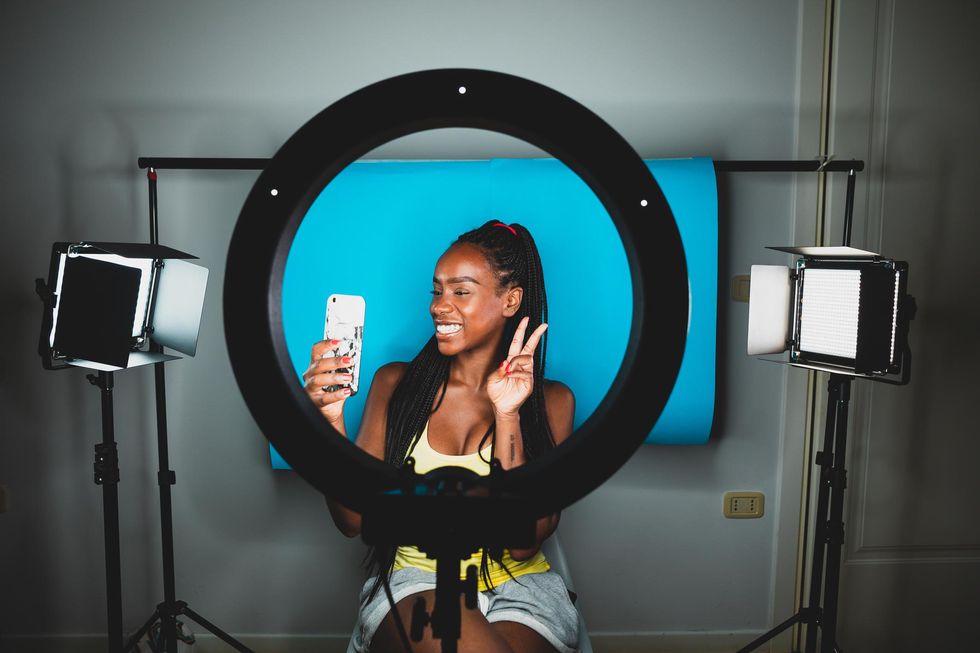 LeoPatrizi/Getty Images
Sun in 10th:
You are known for your career. You are authoritative. You have a strong inclination to be a public figure.
Moon in 10th:
You are emotionally invested in your career. A home-based job or an occupation related to family or children is ideal. Your career may fluctuate a lot - it's out of your control. Public note and worldly success is possible.
Mercury in 10th:
You require a job that utilizes your attention to detail and the opportunity to speak and conduct meetings. Anything technology or analytical-focused is a good fit.
Venus in 10th:
A very favorable position, you can achieve success, prestige and prosperity in your career. You are highly creative and easily accepted by the public.
Mars in 10th:
You fare best in a career that requires a lot of physical activity. Engineering, mechanics or the military fields are good choices.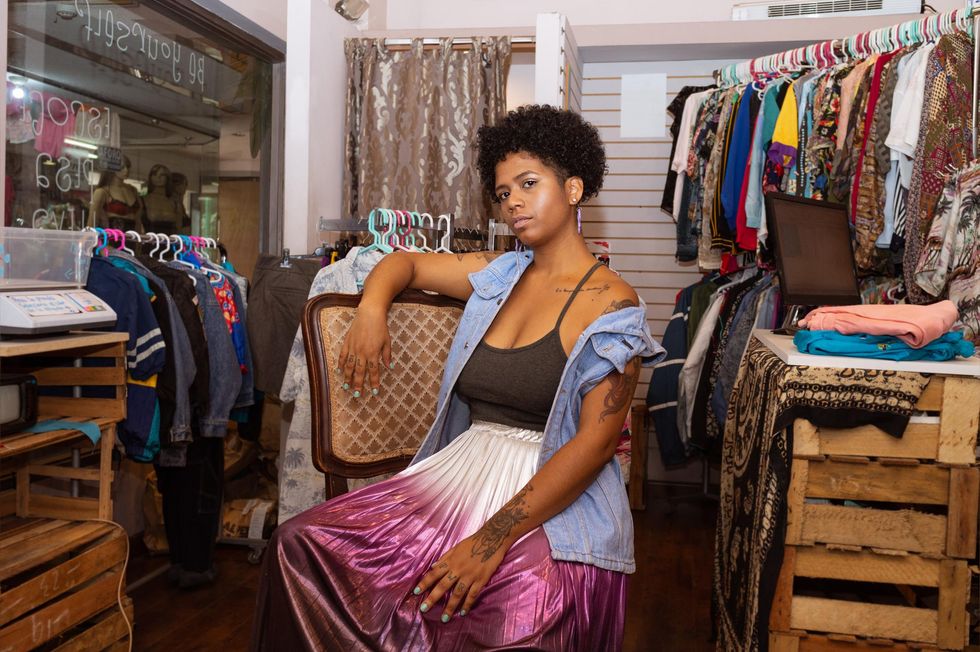 Florence Goupil/Getty Images
Jupiter in 10th:
You are afforded plenty of opportunities career-wise, this is the luckiest placement for prosperity and success in your career. You can easily achieve a high position of importance in whatever field you select.
Saturn in 10th:
Everything you achieve will come through hard work. Opportunities won't come easily but you have the natural determination, discipline and ambition to achieve your dreams. You have strong business acumen.
Uranus in 10th:
You need an unorthodox career, your career path may involve several twists and turns. You need to be your own boss because you refuse to conform. You are extremely original and altruistic. You are a humanitarian at heart.
Neptune in 10th:
You require a career related to spirituality or healing others. You may find that others frequently take credit for your work. You must disown your ego and serve others in your career in order to achieve success.
Pluto in 10th:
Your career will transform you and/or others. Professions related to surgery, death, investigation and insurance are excellent choices.
What's your 10th house placement and where do you work?
Featured image by Hinterhaus Productions/Getty Images

Keep reading...
Show less