I love the soft life aesthetic. I love seeing Black women and femmes indulge in rest and find new ways to treat themselves to nice things. But, it isn't lost on me that some components of this lifestyle require access to resources that are hard to come by. For many people, a soft life is the ultimate goal—nobody wants to struggle. Unfortunately, life is not always easy and carefree.
You won't always have the funds to take a trip on short notice, visit the spa weekly or pay someone to clean your home. We often sacrifice our time and energy to meet deadlines at work, take care of our loved ones, or work multiple jobs to make ends meet. Sometimes, we go through difficult experiences that test our resilience and strength.
While a soft life might seem like a pipe dream for some, it's important to remember that we all have different definitions of what a soft life looks like. For some people, simply being able to experience leisure and enjoy the simple pleasures in life is enough. For others, the soft life means a life of luxury.
No matter how you define a soft life before you can have one, you must work on your mindset and create habits that will help you maintain the lifestyle long-term. Here are a few ways you can do that:
1. Schedule "me time." 
"Me time" is intentional time you spend nurturing yourself and restoring your energy so you're not running on empty. This is essential to sustaining your well-being, but it's one of the first things we'll sacrifice. Sometimes we'll notice that we have free time on our schedule and immediately think of how we can use that time to be productive. Someone will ask us to help them, and we'll say "yes" even though we want to spend that time doing something for ourselves. Think of "me time" as going on a date with yourself. Don't cancel your date! If you have to cancel, make sure you reschedule. Remember, "me time" isn't your free time.
2. Cultivate new beliefs about rest. 
If you tie your self-worth to how productive you can be or grew up in an environment where you were called lazy for relaxing, you may feel guilty when you aren't busy. Rest shouldn't be the response or reward for overworking yourself. Making time for restshould be a staple part of your daily routine. If you find yourself overworked, even when unasked, try setting boundaries and limits with yourself. For example:
No working past 6 p.m.
No working on weekends and holidays.
Take three breaks during the workday.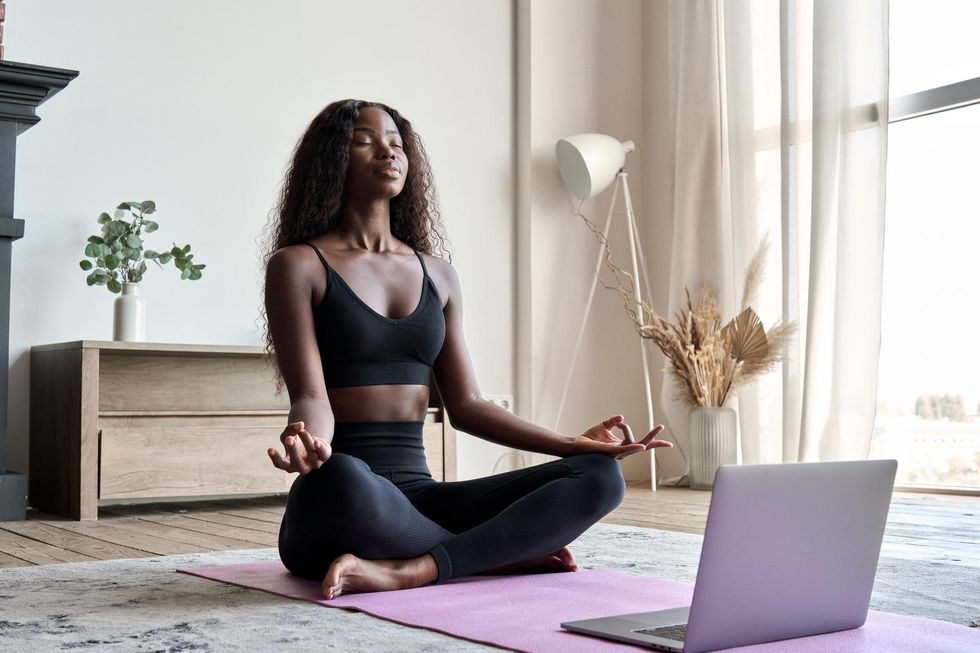 insta_photos/Getty Images
3. If you don't have to struggle, don't.
Struggling doesn't always make the journey worthwhile or the destination meaningful. You don't have to struggle to have an empowering, "relatable," or inspirational story. We aren't all dealt the same cards, so if you currently have access to things that make it "easier" for you to accomplish something or achieve your goal, take it—don't feel guilty. Choose ease.
4. Let people help you.
This is a big one. If you have well-intended people in your circle of trust willing to help you, let them help. Some of us fear letting people help us because we don't want to be a burden, we fear coming off as incompetent, or we don't want people to throw us needing help back in our faces. Life is hard. Trying to figure everything out on your own is overwhelming. Find the courage to be vulnerable and accept help when it's being offered. If you have people in your life who make you feel like a burden or you're in one-sided relationships, it may be to re-evaluate whether you want to continue investing your energy with those people.
5. Speak to yourself kindly.
We spend a lot of time talking to ourselves. What does your inner voice sound like? Does the voice inside your head tend to be negative and critical? If it is, that's okay. Negative self-talk is something that starts in childhood. Statements like "you're so dumb," and "what would even possess you to do something so stupid" can get ingrained in our psyche. But we have the power to interrupt that voice and replace it with one that's compassionate and kind. If you find yourself engaging in negative self-talk often, try placing affirmations around your house and say them out loud when you see them. It may be uncomfortable at first, but over time you'll become used to associating yourself with positivity. Also, take time to examine where those negative thoughts came from and do the work to let them go.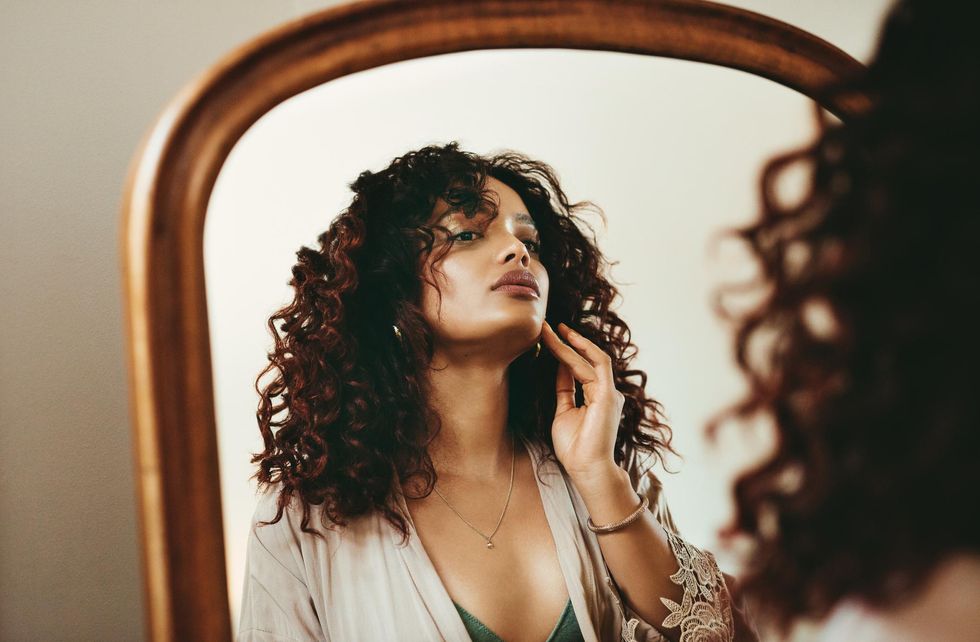 Delmaine Donson/Getty Images
6. Stop trying to be humble.
I hate when people say, "I don't want to gas you up" or "don't let it get to your head." People always try to remind people not to get too full of themselves. Why? Humility means "not proud or haughty; not arrogant or assertive." It doesn't mean you don't take time to not compliment yourself and bask in all the great things about you. Tell yourself you did a good job today. Tell yourself you look good. That way, when people reiterate those thoughts to you, you're not shocked and it doesn't feel foreign to you.
7. Focus on what you can control.
Sometimes we worry about things we can't control, like other people, the future, and the past. We worry about things that might not even happen, ruminate, or how we wish things would have gone. We can't stop worrying, but we can try to interrupt these thought patterns and focus on calming methods.
8. Stop trying to be the hero.
It isn't your job to heal, fix and rescue everyone from themselves. Sometimes we play the role of rescuer in our friendships and romantic relationships because it gives us something to do. Sometimes we fall into that role to avoid facing what's most important, ourselves. We end up losing ourselves and straying further from our own healing and happiness attempting to save other people. Find the courage to focus on rescuing and keeping yourself.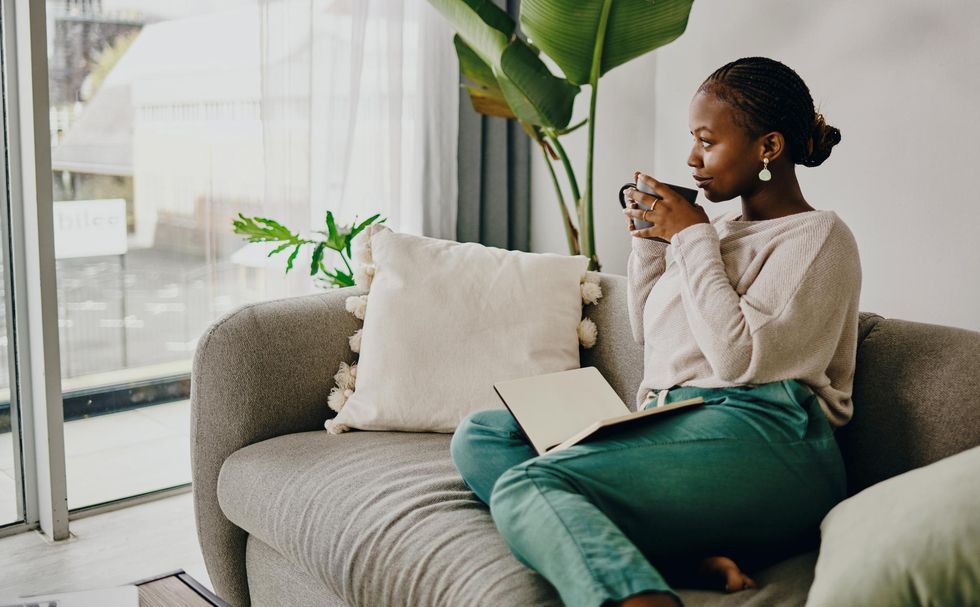 Delmaine Donson/Getty Images
9. Prioritize joy.
Indulge in things that make you smile or make you feel genuinely happy. Dancing to your favorite song, watching an episode of your favorite show, reading your favorite book, or wearing your favorite shoes. Savor those fun and peaceful moments.
10. Accept that you are worthy and deserving.
You don't need to do anything to deserve the soft life—it doesn't have to be earned. When we believe we are worthy of a life guided by ease and comfort, we will reject things that don't align with that vision and make decisions that get us closer to maintaining that lifestyle.
Let's make things inbox official! Sign up for the xoNecole newsletter for daily love, wellness, career, and exclusive content delivered straight to your inbox.
Featured image by JLco - Julia Amaral/Getty Images
Ease. Peace. Restoration. Preservation. Most of us have probably seen the #softlife hashtag trending or the caption "soft life era" making its way to our feeds on various social media platforms. But what does having a soft life really mean? Despite the way that struggle and hardship are sometimes placed on a pedestal, the soft life trend is about journeying along the path of least resistance, embodying softness, and sensuality, and therefore walking into the fullness of your most authentic self. It is unapologetic feminine energy, and by that I mean, a prioritization of being in a world that places value on doing, achieving, and accomplishing. Your quality of life is no longer about how hard you work, how much you do, and constant sacrificing and compromising.
Instead, the quality of your life is about vibrating higher and knowing who you are beyond those things that society feeds to you as a qualifier of your worth. You rest in your self. You are at peace with your self. You are at one with the nature of ease and the freedom of being. And therefore, you are at one with your self. And no a soft life era doesn't mean you have to quit your job in order to enjoy the fruits of solitude. Instead, it is about no longer working yourself to the bone or operating from a place of burnout and low self-worth. It's the antithesis of burnout because you enforce boundaries and limit the energy drainers that have access to you in place of the energy givers.
How can one do this? Alexandra Karlyn, a neuroscientist who is passionate about sharing her soft life journey to others through TikTok and Instagram, explains to xoNecole, "The key to soft living is to acknowledge that you are already worthy. You have nothing to prove to anyone and you don't need to fill a void, because you're already whole, you are already 'that girl.' Your value is not caught up in how productive you are or how well you fit into a capitalist model."
In order to start your own soft life journey, content creator Jaz Turner offers this advice to women, "Practice boundaries, first, with yourself. Do you dread going to the gym? Try a workout class. If that doesn't feel right, try an at-home online program. Stay authentic, always. Choose the path of least resistance. Listen to yourself, and to your body. Date yourself, and get to know yourself again. Hype yourself up. Let people take care of you. Rest. Relax. Pour into yourself. Do things for yourself that bring the biggest smile to your face. Forgive yourself. Be soft and be gentle with yourself."
For more inspiration to start your soft life era, Alexandra, Jaz, and Anne-Marie O. share their transition from hustle culture to a soft life, what a soft life means to them, and their soft life routines. Here's what they had to say.
Featured image courtesy of Anne-Marie O.
Tiffany Haddish has always been open about her foster care journey. The comedian and her siblings ended up in foster care when she was 12 years old after a tragic accident left her mother permanently injured. She has often said that making people laugh became her saving grace but after outgrowing the foster care system, the Nobody's Fool actress continued to struggle as she pursued a career in comedy. However, after her breakout role in Girls Trip, Tiffany's career began to skyrocket. In a keynote conversation with Variety's Changemakers Summit, the actress reflected on growing up in the foster care system.
"When I was in foster care, I mean, I thought I was going to die there," she said. "I didn't think I would make it to 18. And when I made it to 18, I was like, 'Okay, I got to really think bigger.' And I did think bigger, and I'm definitely where I thought I would be. Well, it's bigger than what I thought, but I feel the way that I was hoping I would feel and that's secure in my ability to provide for me."
And thinking big she did! Tiffany is one of the biggest comedians and actresses in Hollywood right now. In 2018, she was named one of Time magazine's most influential people. She won a Grammy in 2021 for Best Comedy Album for Black Mitzvah, a Primetime Emmy in 2018, and many more awards. During her interview, The Afterparty star also opened up about what it was like moving from place to place as a foster kid.
"When I was a kid and I was moving around, all my stuff had to be in trash bags, and moving like that is not good for the self-esteem because it make you feel like garbage that can easily be transported to here or there," she said.
"You start thinking of yourself as such, as garbage. That was the worst feeling in the world personally, and I told myself, if I ever get any power, I'm going to try to make sure kids don't feel like that. If I can reach out, I'm going to try to change that feeling for them. So I started my foundation, and we started with just giving out suitcases."
According to their website, Tiffany founded the She Ready Foundation in an "effort to empower, support, and encourage children living in the foster care system." The non-profit organization gives foster kids many opportunities to have promising futures such as landing internships at top companies.
Let's make things inbox official! Sign up for the xoNecole newsletter for daily love, wellness, career, and exclusive content delivered straight to your inbox.
Featured image by
Manifesting has been the topic of discussion and more mainstream recently than it has in any previous decade before. Questions like, "What is manifestation?" "Do you have to have some special powers to do it?" and "Is manifesting the same for everyone?" arise while understanding this phenomenon. Well, what if there was a way to manifest that best fits your natural rhythm, gifts, and way of going about things? The fact is, each one of us has different modes of understanding, processing, and expression, and we all need something different to feed our souls. One individual may benefit from a certain manifestation technique, while another may find that same technique restrictive to what they are creating in their own lives.
Say, for example, a Cancer would benefit strongly from following the Moon cycles when it comes to manifesting. Cancers are ruled by the Moon and have a natural affinity and connection to this celestial body. Cancer's potential for manifesting under the New Moon is an even more potent experience for them, as they are the physical expression of La Luna herself. A Capricorn, however, with their logic, their plans, and their traditions, may not necessarily resonate with this specific mode of manifestation. A Capricorn has a list of goals to move through and they benefit from more physical and tangible things. Charging a crystal or an item that holds value to them with their positive intentions and good juju and then carrying this token around serves this sign well. Having something physical to represent what they are manifesting is an experience that feels real for them, and something they feel they are consciously creating and building in their life, which works for this earth sign.
Manifesting and the power to do so isn't given to just a selected few people in the world or to the wisest spiritual gurus, it is a gift we all have within us and a talent that we are born with. However, by knowing what you resonate with most, what inspires you deeply, and what you naturally flow with, you can enhance this potential in your life and fully live out your dreams. We are all made as unique individuals, with unique stories, experiences, and potentials. Why not use this truth to uniquely come up with a manifestation practice that not only works but is practical for you and the life you are living today? Spiritual practices are not a one-size-fits-all experience, and by working with your higher self and what you need, you can open up to your full potential in life, and manifest from your own source of love, wisdom, and hope.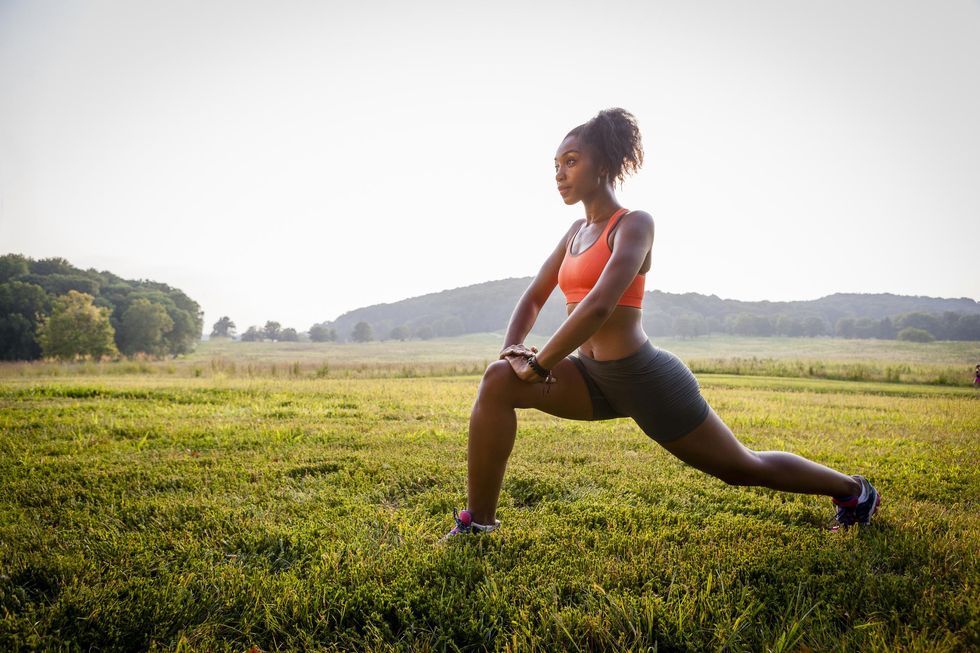 Getty Images
How to Manifest as an Aries
Being a fire sign, manifestation techniques that excite are good go-to's for you, Aries. Exercising and getting your body moving are good ways to tap into your manifestation potential. A beneficial routine for you would be to go on a morning run every day, and during this run visualize what you want to manifest. Not only are you getting the energy moving with your body, but you are also showing yourself the passion and stamina you have to get there. If visualizing and running are too much of a multi-task, you can also set the intention to where every time you go on a morning run, your thoughts are free and positive. The run is all about getting you into this good feeling energy, where all can manifest.
How to Manifest as a Taurus
Manifesting is something Taurus' are typically more aware of than most signs as you have a natural gift of attracting and accumulating, being an earth sign ruled by Venus. With your more sensual and earthly nature, you need to feel comfortable and safe to open up and allow, and having a safe space or environment that nourishes is beneficial for you. A good manifestation technique for Taurus would be incorporating some feng shui into your life and setting up zones of manifestation in the home. The southeast area of your home is considered your wealth zone, and this is a good area of your home to manifest. Make sure this area of your home is decluttered and adorned with your favorite gems, wood, plants, and things that remind you of wealth.
How to Manifest as a Gemini
With Gemini being ruled by Mercury, the biggest tool for Gemini and manifesting is to let go of any over-analyzation, and to let your creativity take the lead here. Gemini benefits from writing techniques when it comes to manifestation, and making a list of what you are manifesting in your life at this time is a simple, yet effective way to manifest. For you, putting your hand to the pen and seeing your words come to life does something magical in your world, and is a tool that brings you closer to the divine. Remember when you are writing your intentions to think about the way each of these intentions makes you feel and how it would feel to receive them or be that.
How to Manifest as a Cancer
As mentioned above, Cancers have a special connection with the Moon that should never go unmissed when talking about manifestation. The Moon has many different cycles, all representing different cycles of the spiritual and emotional journey. The New Moon specifically, is a magical time to manifest. This is a good day of the month for Cancers to mark on their calendar and as a day to consciously make sure you are thinking positive, setting your intentions, and planning for your future. Another technique when working with the Moon is to make some Moonwater by setting out a jar of water under the Full Moon. The next day, you can drink the water as an aid for healing, creativity, inspiration, or while thinking of a specific intention.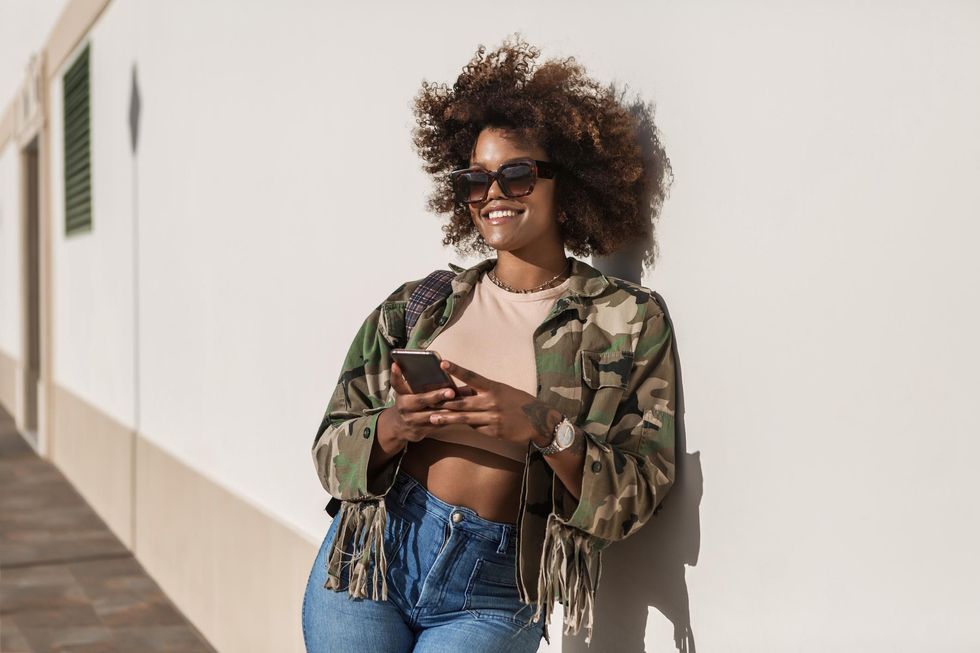 Getty Images
How to Manifest as a Leo
Contrary to Cancer's connection with the Moon, Leo on the other hand has an affinity for the Sun. Leo's ruling planet is a powerful force for manifestation, and you can work with the Sun in your daily manifestation rituals. Lay down under the Sun, close your eyes, and feel the warmth of the Sun's energy on your skin. While you feel yourself absorbing the light of the Sun, visualize what you want to manifest in your life. The Sun symbolizes happiness and joy and feeling this energy and excitement while thinking of your manifestations is key for Leos. If you don't feel good about it you aren't going to be backing your intentions with self-belief and joy, which is key here. So on a day where you are feeling really good, go out into the Sun, and manifest.
How to Manifest as a Virgo
The best way for Virgos to manifest is by doing less and allowing more. Virgos are hard workers and find much of their joy in life in their work, in their routines, and in what they can do for others. However, this can be bittersweet for Virgos as you can overextend yourself which is an energy drainer when it comes to manifesting. When you can allow yourself more time to just rest and be, you allow your manifestations to catch up to you. If you are always on the go onto the next mission, you miss the potential you are in at this very moment. Schedule a day where you have absolutely nothing on your to-do list but to do be. Take this day where you are doing less, and allowing everything to come to you. Virgo's are aligned with harvest, and you have a natural power of attraction that you can tap into when you are focused on being more rather than doing.
How to Manifest as a Libra
Libra loves a good aesthetic, and visualization techniques are key for you when it comes to manifesting. A vision board is an amazing manifesting ritual for Libras to have on their belt and is a creative way to work with energy. Bring out the Pinterest board, find a few magazines, and collect visual representations of what inspires you and what you want to bring into your life. Quotes and keywords are also great to use when making your vision board as hearing or seeing these words while you're going about your day can be check-in points for you and reminders of what you are manifesting. Make your board visually appealing to you, hang it up in an area of your home where you feel the best and most inspired, and let the magic happen.
How to Manifest as a Scorpio
Scorpios rule the 8th house which is about all things witchy, spiritual, and taboo. Manifestation rituals serve you well, and you are all about connecting to the spiritual magic of it all. Create an altar with your favorite crystals and herbs, and light a candle while thinking of what you want to manifest. Look at the dancing flame of the candle and visualize how you would feel if your manifestation was in your world already. If you want to take it further you can pull a tarot or oracle card to place next to your candle as a visual representation of the energy you are bringing into your life at this time. Different colors of candles signify different energies and specifically green, brown, and yellow candles are good for manifesting.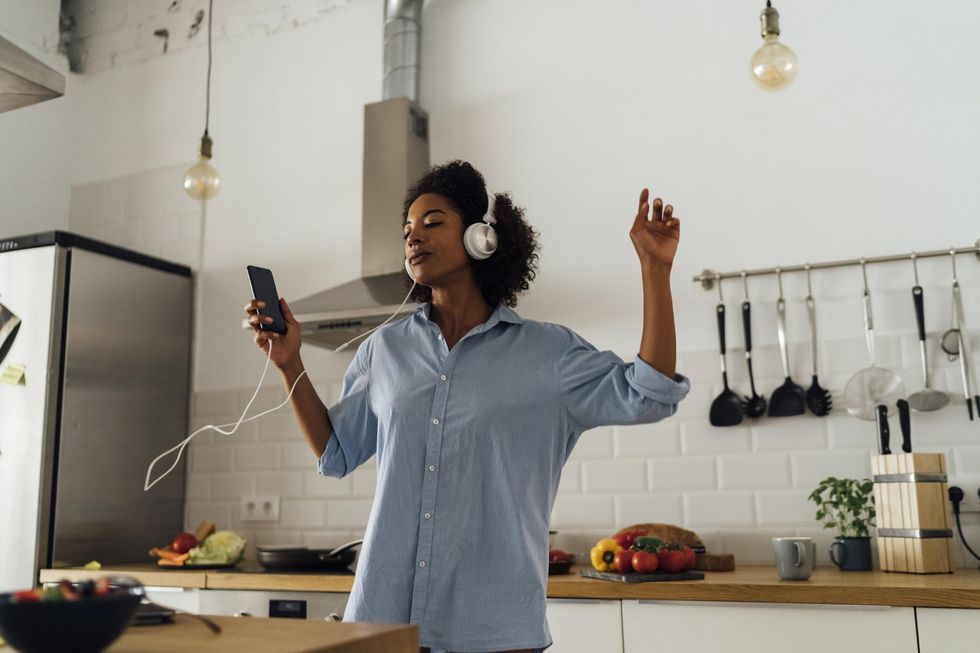 Getty Images
How to Manifest as a Sagittarius
For Sagittarius, inspiration is everything when it comes to manifesting. You need to feel inspired and enlivened by what you are bringing to fruition in your life and by putting yourself into these spaces and environments, you set yourself up for success. Good manifestation rituals for you are to do what feels fun and exciting. Go to a concert and while you are dancing, visualize all the good things coming your way. Play your favorite song and dance by yourself in your room while visualizing white light emanating from your aura. Go on a hike and when you are at the top of the peak or arrive at your destination, visualize yourself releasing everything holding you back from your manifestations, and bringing in everything you want for yourself. Getting yourself in the zone of happiness is your direct road to manifestation, Sagittarius.
How to Manifest as a Capricorn
Capricorn rules what is tangible and this sign is all about results. Capricorn tends to focus on the last part of manifesting, which is the manifestation itself. However, a key component to manifesting is the intention itself and your starting point. A good manifesting ritual for Capricorn is to have a tangible memento for manifesting. Get a crystal, hold it in your hand, and set the intention of what you want it to help you manifest. Carry this gem around with you, meditate with it, and use it as a tangible reminder of what you are manifesting. Some good crystals for Capricorns to work with are malachite, tiger eye, and garnet. You can also do this with a special piece of jewelry, a charm, a photo, or anything tangible that is inspiring and magical to you.
How to Manifest as an Aquarius
Aquarius works with the collective consciousness, and bringing other people in when it comes to manifesting, is a positive and beneficial tool for you. Group meditations, getting a reading, talking to a friend about what inspires you, and connecting with animals, are all rituals that serve your soul well. Come together with another who is trying to bring about something similar, and do a group meditation on connection, bringing your energy together, and manifesting something beautiful. Go to a group workshop and exchange ideas, stories, and what is inspiring you. Another thing about Aquarius is their connection with humanity and humanitarian acts. Giving back, donating to charity, and doing something for someone else puts you in an energy of fulfillment rather than lack, and is good energy for manifesting for you as well.
How to Manifest as a Pisces
Pisces are creative souls and creativity is a key component for you when it comes to manifesting. Creating art, painting, writing poetry, and listening to your favorite song, are all good manifestation rituals for you. Pisces tend to align strongly with music and a good manifestation technique to do is to pick a song that inspires you and gives you all the feel-good energy. Put this song in your playlist that you listen to the most often, and whenever this song plays take it as a reminder that you are on the right path, and to think about your manifestations and what you want to bring into your life. This song is your dedicated soul song and can be used to get you into the zone of attraction and gratitude.
Let's make things inbox official! Sign up for the xoNecole newsletter for daily love, wellness, career, and exclusive content delivered straight to your inbox.
Featured image by Getty Images
"Don't die with your dreams."
It's a simple statement, but one I really needed to hear. After attending the live taping for The Hey, Girl Podcast's finale episode, I realized I'm not living my dream life. I have a decent job, my own place, and a great social life, but something is missing. That something? I'm doing what I'm supposed to, not what I want to do. However, shifting gears to have a more fulfilling life would require faith, taking risks, and being vulnerable—all things I struggle with. And I know I'm not the only one.
Some of us are settling for our life because we're afraid to try and fail. We're so scared to seem lost, directionless, or uncertain. We don't want to be judged or fear being misunderstood when we attempt to explain our lack of fulfillment to family and friends. We fear seeming "too old" to not have it "all together." We may also feel inclined to listen when the little voice in our head tells us we don't have what it takes to achieve our dreams or we don't deserve the joy and fulfillment that comes from walking in our purpose.
While these feelings and fears are valid, they don't reflect the reality of our situation. These feelings and fears are often rooted in stories that protect us from being vulnerable but keep us further away from our dreams.
We have to find the courage to tell ourselves a new story. One that affirms that we're exactly where we need to be and this part of life that feelings confusing, scary and uncertain is a necessary part of the journey.
Here's how we find the courage to do that:
Forgive yourself for not trying sooner. 
As we get older, we may feel more pressured to settle down and play it safe when making big decisions. We may tell ourselves that we should have taken risks sooner and that it's too late in the game to attempt something new. It's hard to imagine new possibilities when we keep judging ourselves for choices we made in the past. We can wonder why the 25-year-old version of ourselves didn't make different decisions, but we can't change the past, and living with regret makes it hard for us to access our dreams. Forgiving yourself and being compassionate with yourself will allow you to access the confidence you need to be successful.
Stop comparing yourself to other people.
Reading and following the success stories of those we admire is a huge source of motivation. It can inspire us to dream big and imagine how different our lives could be if we took a risk. Unfortunately, it can also scare us into staying stuck because we'll fall into the comparison trap. We'll scroll through Instagram, Facebook, and LinkedIn and feel inadequate because people are further along than us. We may get discouraged when we discover people have access to funds, people, and opportunities that can help them excel faster than we can.
The truth is we don't know every detail of their story. We don't know what they've sacrificed or how scared they were when they started. What we do know is that they didn't give up. They found the courage to keep going despite their challenges, and we have the power to do the same.
Don't be controlled by what other people think. 
It's natural to care about other people's thoughts because we're human. We thrive off being included and feeling connected. But we can't allow ourselves to be controlled by what other people think. Someone will always have thoughts about our decisions and desires. But we can't let the opinions of others keep us stuck and fearful. There is a difference between what we want and what others think we can, and should, have. Even people who love and care about us may attempt to limit us based on their fears and perceptions of who we're meant to be. But they don't have the final say over our lives, nor were they given our vision.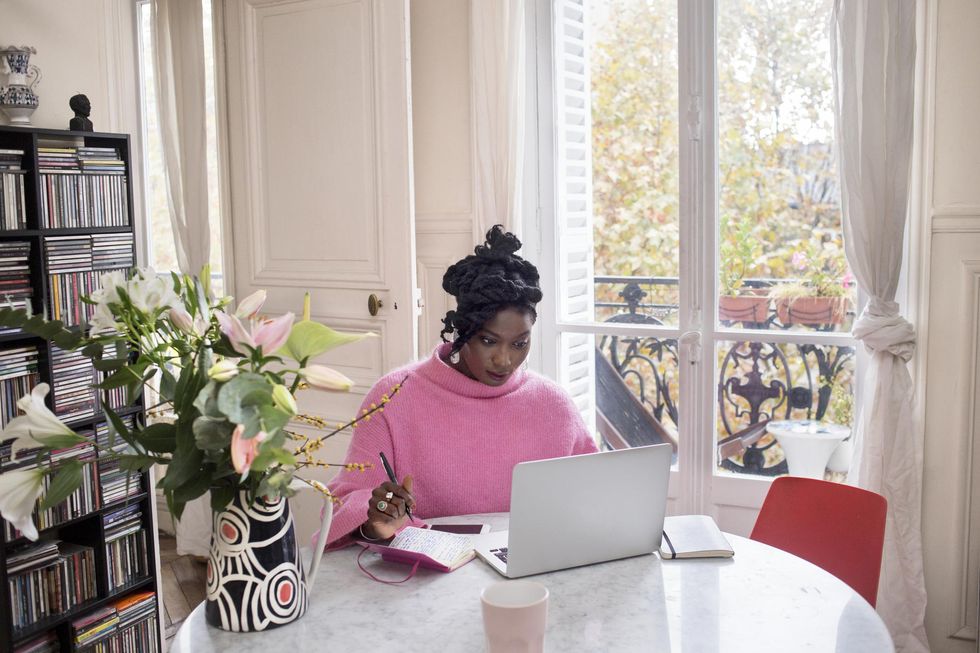 Getty Images
Have faith the pieces will come together.
One of my favorite lines in Paul Coelho's The Alchemist is, "when you want something, the whole universe conspires in helping you achieve it." When we begin pursuing our dreams and taking steps to walk in our purpose, opportunities and experiences will open up to help us on our journey. To notice these opportunities, we have to lean into abundance. Shifting to an abundance mindset is hard when you've become accustomed to living in scarcity. There is enough money, help, opportunities, time, and resources to make our dreams a reality.
Lean into the unknown.
When we don't know the answer or something seems uncertain, we sense that moving forward would put us in danger. We figure the more we know, the less daunting the process will be and the more successful we'll be in the end. But that's not true. We can't control or plan for everything. Where we've been conditioned to see danger, we could begin to see possibility. There is a lot of joy in the unknown. Sometimes we'll need to have faith in ourselves and trust that we have what it takes to be okay wherever we land.
You have to stick with it even when it sucks. 
You can't skip the hard days. Sometimes we want to reach our dreams without struggling. As soon as something undesirable happens, we question the entire process and wonder if we've made a mistake. But experiencing lows is part of the journey. It won't always be easy, even when you want something and you're meant to have something. You can take a break, rest, and give yourself space to reassess the plan. But remember, "if the plan doesn't work, change the plan, not the goal."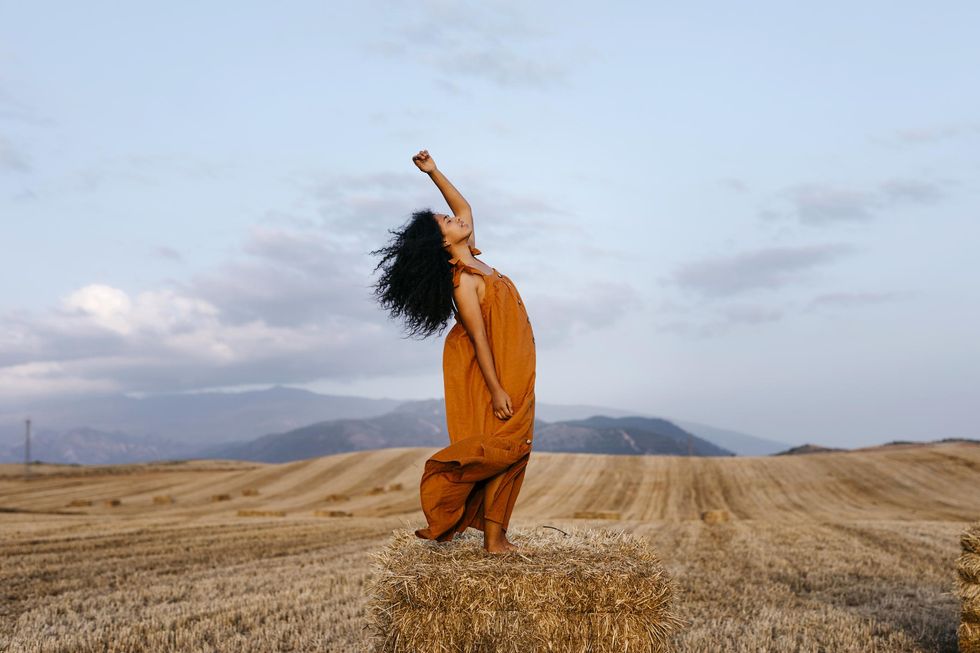 Getty Images
Make time for your dreams.
Sometimes we're so busy using our time, energy, intellect, and creativity as conduits to other people's dreams that we forget to make time for our own. We'll feel productive, but we won't feel fulfilled. We have to stop hiding behind other people's happiness and make time to create our own.
Be vulnerable.
One of the hardest things to do is ask for help. But when you have big dreams, you need a big network. You need a community of people that loves, supports, and encourages you. You also need people that share similar interests and goals. Don't be afraid to share that you're struggling and need help. Asking for help can be scary because it creates opportunities for people to judge you and question your ability to succeed, but those people likely weren't rooting for you to begin with. People who love and support you won't view you asking for help as a sign of incompetence.
Finding the courage to chase your dreams when you feel like you've waited too long is hard. But telling yourself that you've "waited too long" is keeping you stuck and unfulfilled. The person you are in five years will thank you for starting today. The choice is yours. But remember, "don't die with your dreams."
Let's make things inbox official! Sign up for the xoNecole newsletter for daily love, wellness, career, and exclusive content delivered straight to your inbox.
Featured image by Getty Images
TW: This article may contain mentions of suicide and self-harm.
In early 2022, the world felt like it slowed down a bit as people digested the shocking news of beauty pageant queen Cheslie Kryst, who died by suicide. When you scroll through her Instagram, the photos she had posted only weeks before her death were images of her smiling, looking happy, and being carefree. You can see photos of her working, being in front of the camera, and doing what I imagine was her norm. These pictures and videos, however, began to spark a conversation among Black women who knew too well that feeling like you're carrying the world on your shoulders and forcing yourself to smile through it all to hide the pain.
For many of these Black women, like Cheslie, it's hard to see the hurt because the smiles are so radiant. It's hard to sense the pain when they're so energetic and exuberant, and for many Black women who struggle with high-functioning depression and anxiety, it's hard to tell that this feeling and heaviness is actually the result of a deeper issue connected to their mental health, and it's even harder for people on the outside to see what's going on with them within.
The concept of "high-functioning anxiety and depression" is not commonly known because it is not a classified diagnosis in the DSM-5. However, it is a term that was developed to describe people who struggle with these mental health disorders but are able to function well in different aspects of their lives—creating an illusion that they are coping with their mental health—when, in reality, they are just managing as they go but deeply struggling day-to-day and remaining productive allows them to avoid their pain.
Featured image by Getty Images