A couple of years ago, I had significant breakthrough in so many areas of my life. At first, it felt overwhelming to process so much guilt, shame, blame, resentment, and anger. There was so much digging I had to do to understand my journey — let alone accept areas in my life that I felt deprived of and to see the lessons in it regardless. It was a rude awakening to see all the things I was carrying for years emotionally and mentally, and I never thought it was necessary to pause and find tools to work through a lot of my issues. However, this transformative experience made me hungry for healing.
From books, to podcasts and TED Talks targeting healing, being more intentional in therapy regarding the areas I knew needed more love, meditation, interactive workbooks on healing, journaling, and having more in-depth conversations with friends and my partner at the time about the patterns I wanted to change. My fresh awareness planted a seed that made me inclined to do the work. I said, "God, I know you didn't call me to see myself so clearly for no reason, reveal what I need to see to push me to do the work needed to live a more intentional and less emotionally heavy life." And thankfully, he answered my prayer request, he knew I'd work through the adversary no matter how difficult things got, and he provided me with just the right tools and people to guide me to new emotionally mature heights at the right time.
Every individual has a unique journey on this planet, but one thing we all go through is trauma, and the advantage we have in this generation is having access and an overload of information to healing! So whether you need to work on your boundaries, trauma bonds, codependent relationships, enmeshed relationships, emotional intelligence, inner child healing, self-awareness, and the list goes on, I got you!
Check out the list below regarding the most instrumental books and podcasts that have helped me work through healing in many areas of my life.
On Purpose Podcast by Jay Shetty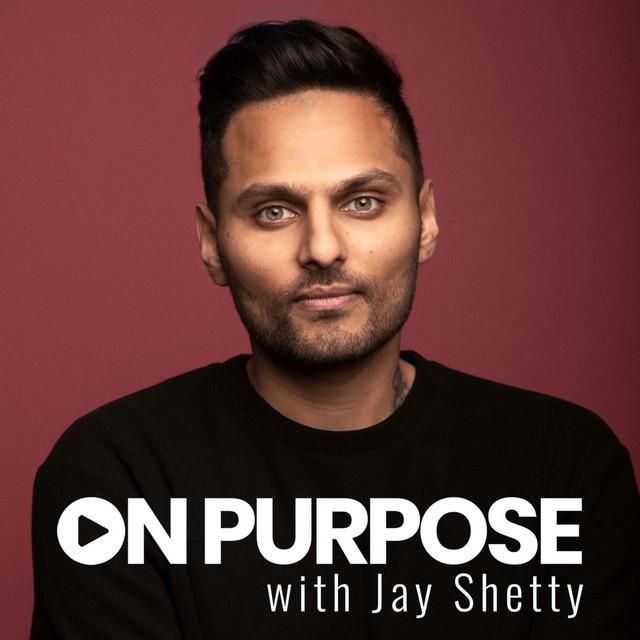 On Purpose Podcast
The first time I witnessed Jay Shetty's wisdom was on Red Table Talk, an episode in season two called "The Roadblocks Between You and Love", and I was exceedingly impressed. Shetty has such a unique experience, born and raised in London, U.K., from a high expectation South Asian family, and yet he became a monk at age 22 and retired that lifestyle around 25. The level of discipline and willingness to unlearn consistently being a monk is a scholar's mindset, but it's even more courageous that he transformed his experience to a universal lens of healing in every aspect of life.
His podcast On Purpose, started in 2019 and is the number one podcast globally in the wellness market. Shetty covers topics consisting of pragmatic steps on unlearning unhealthy habits, skills to raise your self-awareness, tips for combating imposter syndrome, coping with anxiety and depression, and my favorite is his stellar relationship advice. We can all benefit from his wisdom, stemming from his monk analogies to modern-day tools to cultivate a healthier and balanced you! Also, check out his profound book called Think Like a Monk, which provides interactive questions to dive deeper into self-work in every chapter. His podcast is available on all major streaming services!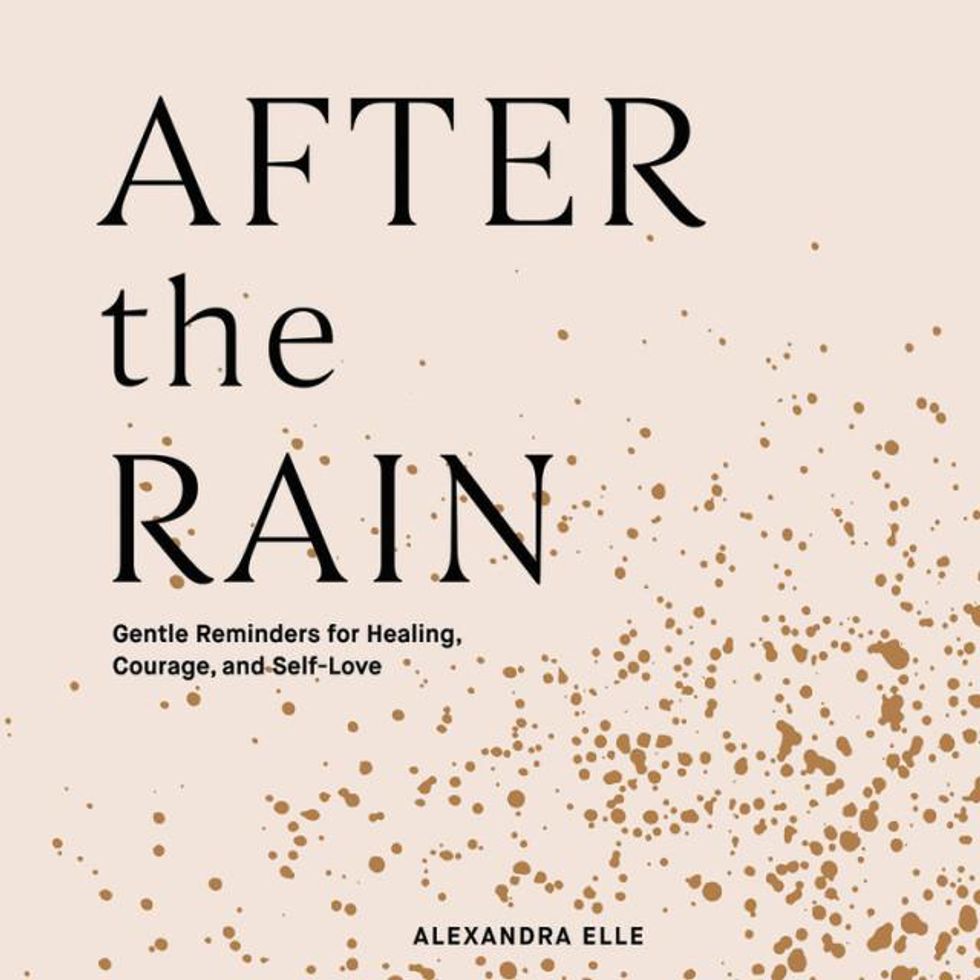 Amazon
Alexandra Elle, aka Alex Elle, is an author of four self-help books, host of The Hey Girl podcast, and speaker. All I have to say is, After the Rain was life-changing. It was one of the most gentle, compassionate, introspective, and accountable self-help books I've read thus far. One of my biggest takeaways from this read was the gentleness I needed to implement working through my inner child healing. Before I was able to tackle the areas I felt deprived of throughout my childhood, I had to get to the bottom of working through playing back uncomfortable memories filled with tears and despair to understand how I can nurture areas that still need tending to.
I held on to Alex's tender affirmations. I wrote my heart out throughout every journal prompt question at the end of each chapter that highlighted areas she focused on working through regarding identity, validation, love, soothing in suffering, change, and becoming. Alex opened me up to acceptance, and compassionate accountability that I think will come in handy to all of us going through this roller coaster journey called life.
The Homecoming Podcast with Dr.Thema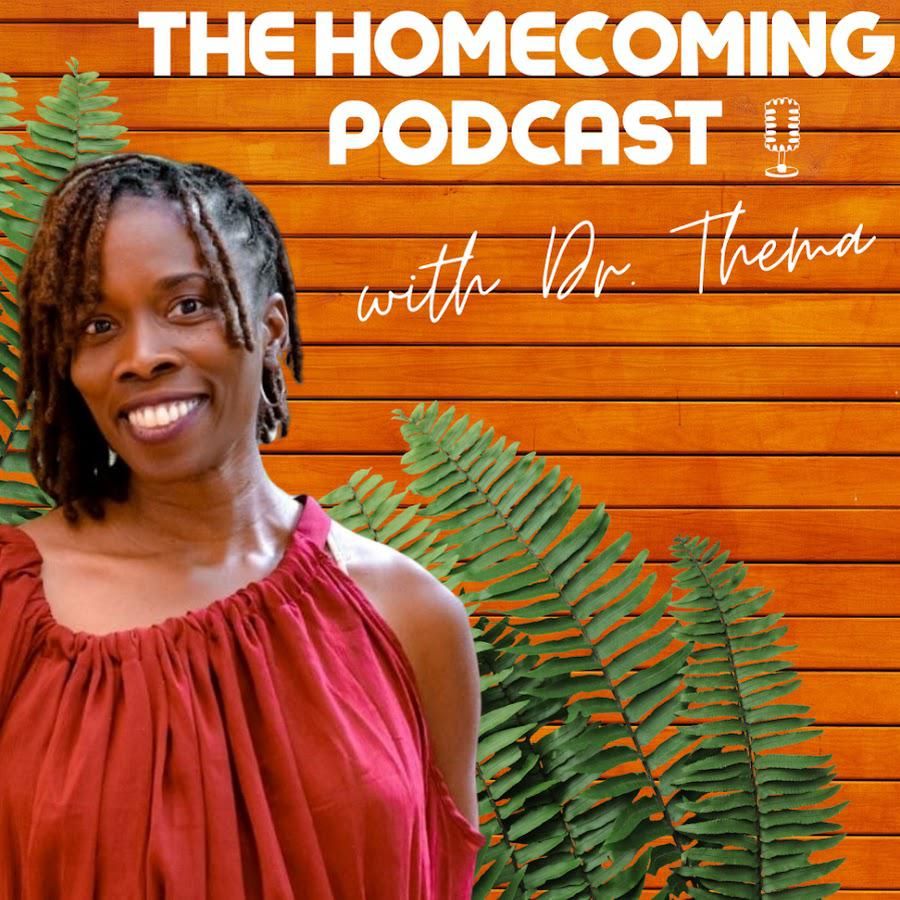 The Homecoming Podcast
The Homecoming Podcast is a mental health podcast hosted by a licensed psychologist and ordained minister Dr. Thema Bryant. I enjoy Dr. Thema's approach with consistent episodes highlighting combating unhealthy patterns like becoming more emotionally available, unhealthy attention-seeking, increasing accountability, being open to feedback, commitment issues, etc. In many ways, she equips me to heighten my therapeutic self-soothing lens; she makes me feel like I have autonomy over my life while quoting scripture from time to time which I'm very appreciative of.
If you're open to changing unhealthy patterns and you're a Christian, this is an excellent start for you to understand how God-equipped professionals like Dr. Thema can give you the tools to be open to psychological transformation. Her podcast is available on all major streaming platforms!
'Clarity & Connection' by Yung Pueblo
I came across Yung Pueblo's self-awareness work through his Instagram page, and then I stumbled into hearing him being interviewed on an episode of Devi Brown's podcast called "getting closer to home." And your girl was hooked to his work ever since! Pueblo is the author of two self-help books, Clarity & Connection and Inward; he's also a meditator and speaker. Clarity & Connection took my mind to new heights regarding emotional intelligence, and as a very emotionally open person, I was pleased to see yet another man of color tapping into this level of vulnerability.

His words shifted my mind to turn more inward to understand my patterns and remind me that no one can fill my cup up like myself, and loving people without attachments is healthy for both parties. People flourish the most without being consistently judged or expected to be perfect when we're all flawed in our own ways. Pueblo didn't hesitate to dive into the depths of the subconscious mind, amplifying self-awareness to its fullest depths, exploring attachment styles, soothing our souls with being open to letting go what isn't for us and letting in what's for us. Pueblo's approach is an unusual way of analyzing emotions; he has a logical perspective on the depths of the most troubling yet fulfilling emotions we all experience.
Side Grace by Aliyah Grace Dean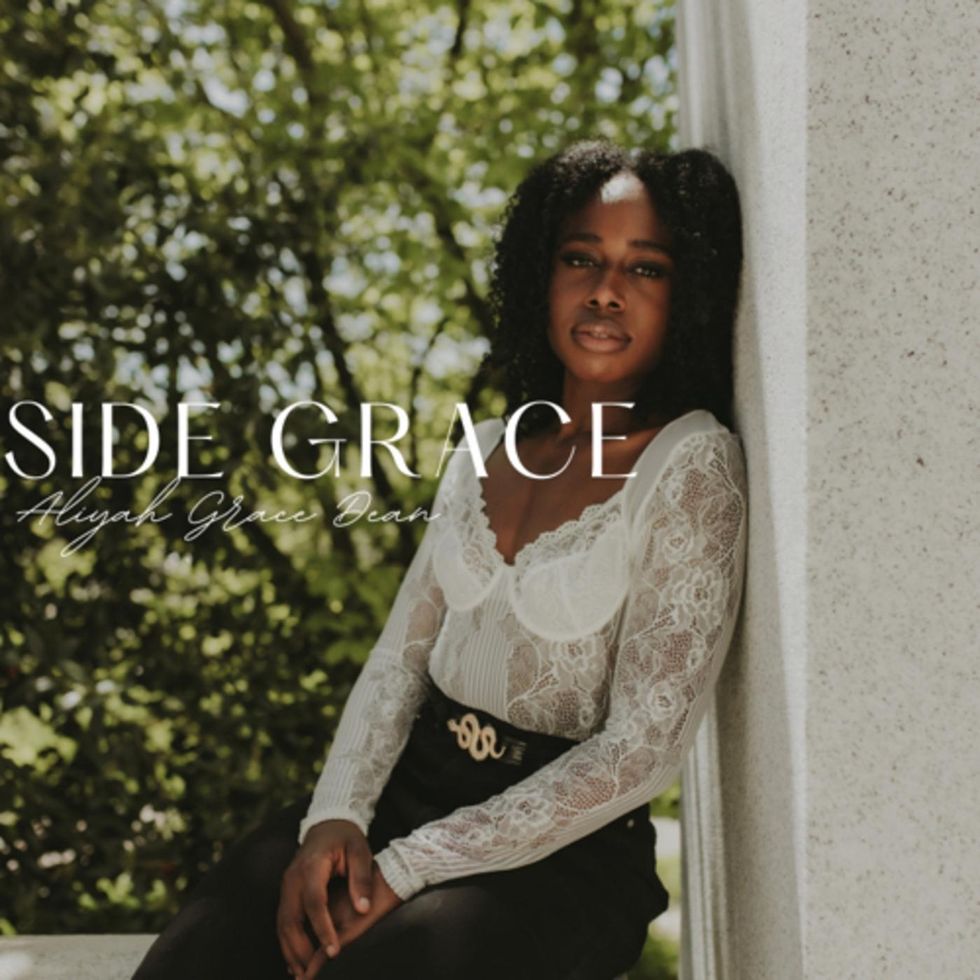 Side Grace Podcast
The Side Grace podcast is hosted by Aliyah Grace Dean, podcaster, master's student of clientele mental health, powerlifter, and overall a beautiful soul speaking to the gen-Z market that's interested in working through healing. Dean walks listeners through childhood trauma, working through the loss of a family member and how it's changed her life, exploring different types of anxiety, tips on finding a therapist that fits you, and providing guidance for re-parenting yourself.
I love hearing her perspective because it speaks to my intersectional walk of being a first-generation Afro-Caribbean. She does in-depth research regarding our experiences, which is usually not amplified singularly. Each of her episodes is delivered with love yet assertiveness. She equips her listeners with tools to dive deeper into journaling intentionally, meditation, and validating their need to slow down to tend to their wounds because they aren't going to tend to themselves.
'The Language of Emotions' by Karla McLaren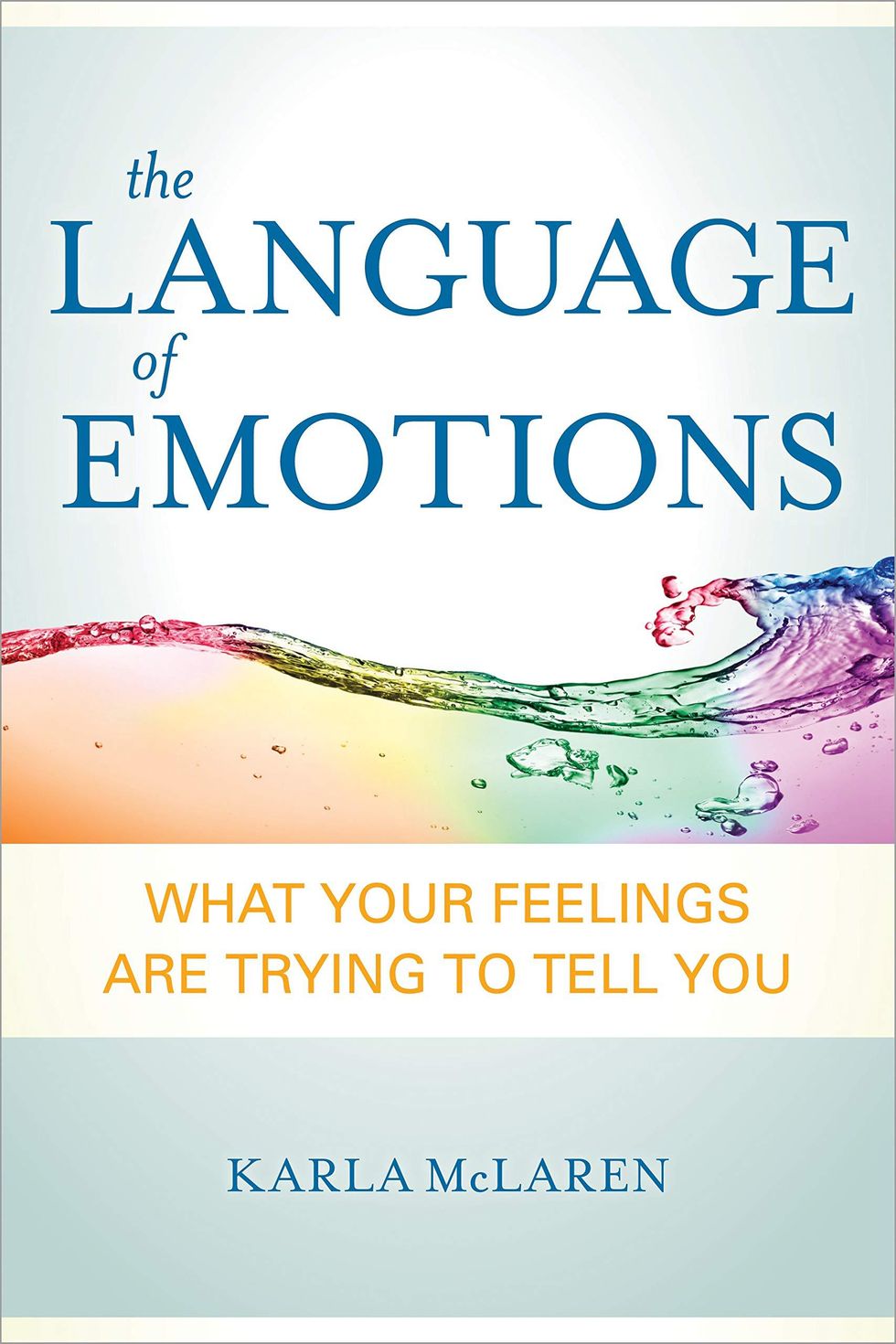 Amazon
The Language of Emotions is basically the encyclopedia to building emotional intelligence and emotional awareness. Karla McLaren is an empath researcher and takes readers through her life journey of researching the depths of understanding emotions. She goes in-depth about the significance of embracing your emotions, let alone understanding the underlying things they are trying to tell you. I'm really enjoying reading this book because I was often told as a child that I was "too sensitive, or too emotional," and this book normalizes being an emotionally open person.
More than anything, it's teaching me how to regulate my emotions and not let them consume me. If you're someone curious about the depths of your feelings or working through increasing your emotional availability, this book is for you.
Dropping Gems with Devi Brown Podcast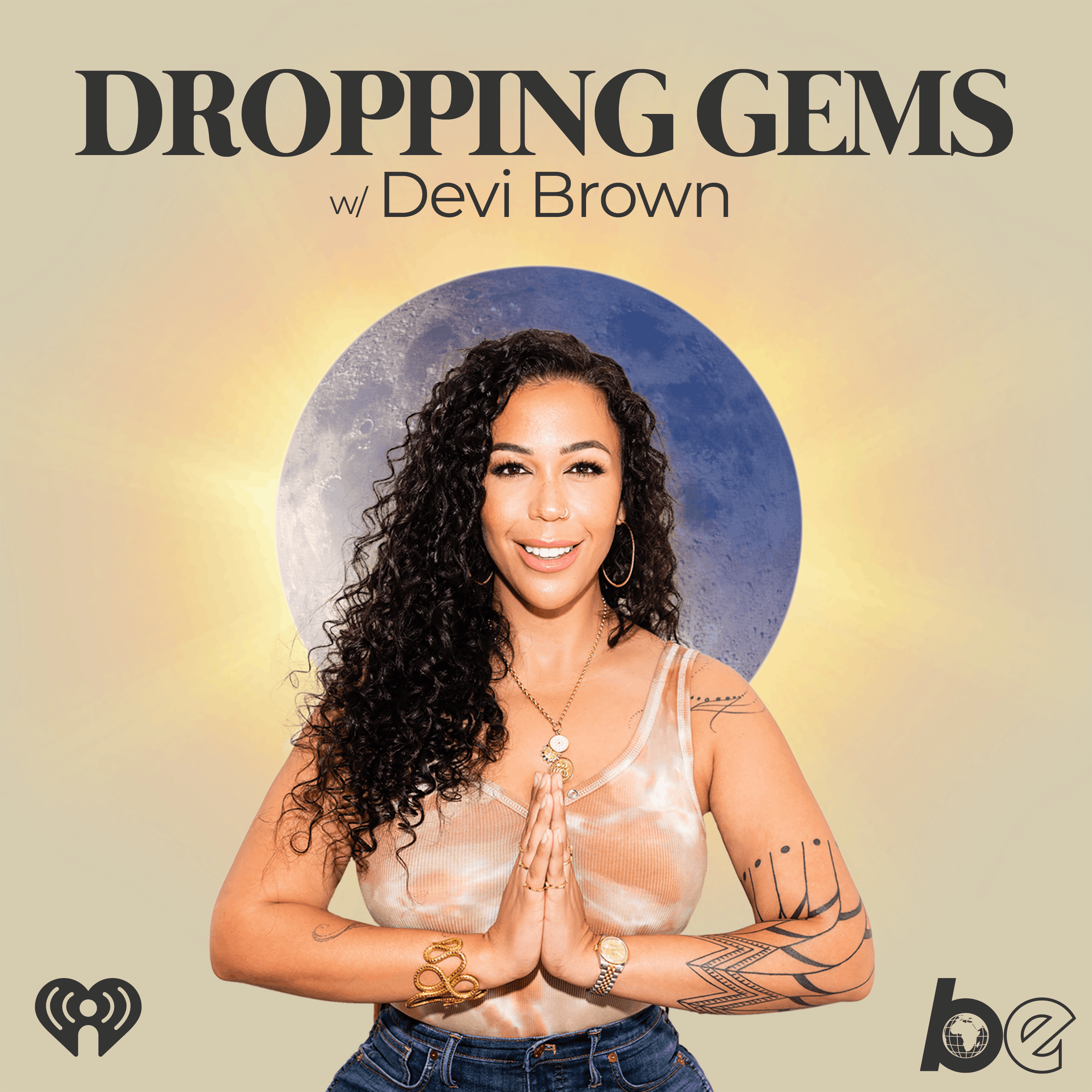 Dropping Gems with Devi Brown
Dropping Gems is hosted by Devi Brown, former radio personality, Chief Impact Officer at Chopra Global, meditator, and educator. Brown does a remarkable job taking us through walking through soul bonds featuring Yvonne Orji, learning the importance of being present, and planting intentional seeds with Charlamagne the God. I love listening to her podcast because she has a mind full of no limits regarding expanding, building her emotional and mental awareness. She speaks to the experience of Black women processing grief and the importance of getting more acquitted with understanding your emotions versus suppressing them. Dropping Gems is available on all major platforms.
'Set Boundaries, Find Peace' by Nedra Glover Tawwab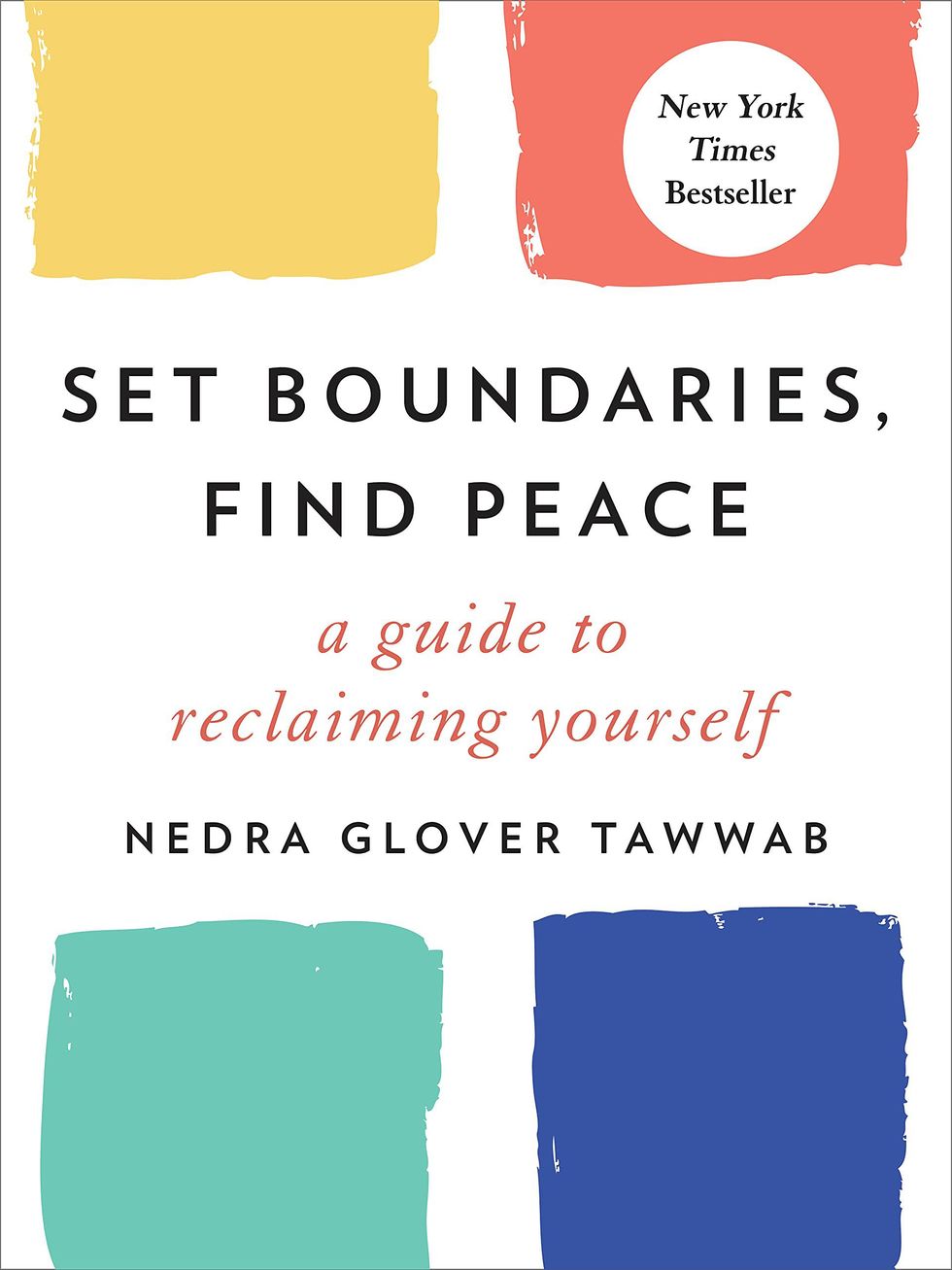 Amazon
Set Boundaries, Find Peace by Nedra Glover Tawwab was a significant game-changer for me because I've been working through emotional turmoil in many areas of my life, and I just got to the point where I'm tired of the cycles, so what better area to focus on than boundaries. Tawwab is a licensed Black therapist with over 14 years of experience, and every ounce of that expertise is shown in her book. She walks her readers through understanding the focal areas of boundaries, first for self-preservation and second to build healthier relationships in our lives.
Nedra's narrative is fixated on curating boundaries in every area of our lives, from relationships with yourself, family, friends, romantic relationships, work, and technology. She also goes through the adverse effects of codependent relationships, enmeshed relationships, and trauma bonds. After each chapter, she provides interactive questions to explore how to clarify boundaries in each area of your life. Understanding the importance of boundaries is essential to our healing journey; you can't combat unhealthy relational skills unless you're aware of them first. Get this book to learn that giving someone tools is all you can and should do, and allow others to do the actual work. Change only sustains itself when you do it for yourself, not for others. To all my fixers, this one's for you!
I hope some of the tools above equipped you with what you need to start or continue your healing journey. Be patient with yourself, and extend the grace you naturally give to others, to yourself. The only real change we can make in this life is being conscious, intentional, and empathetic individuals that are aware of our individual pain and not making it someone else's job to fix. Emotional intelligence doesn't have an ending; it's an ongoing commitment. The best scholars are always students.
Healing is not a destination; it's a journey you have to be willing to continuously work through — you never arrive, so don't get complacent.
Featured image by Getty Images
Keep reading...
Show less
The last year and a half has been the most challenging and bittersweet experience to go through for many people globally. Nothing feels the same since the pandemic hit, losing loved ones, sacred romantic relationships falling apart, excessive jobs loss, employment uncertainty, and coping with the ongoing mental health crisis. It's all just been extremely overwhelming, to say the least. And I know that human beings are the most adaptable species on Earth but the downpour of complex events to work through all at once feels disheartening.
It may sound a bit odd, but I believe that this season is a pruning season for better yet to come; but before we can access any of it, we have to learn to be present with our emotions and tend to them by focusing on our internal self-care. The lessons we have learned within the last year and a half are going to equip us and generations to come to be more proactive and emotionally prepared to work through trauma because we started seeking the healing generations before us needed.
See some of the mindful activities I've been doing to tend to my emotional and mental health during this season.
Processing Grief During the Pandemic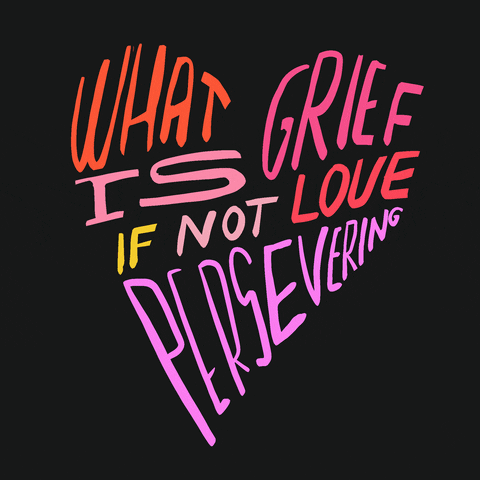 Sticker Love GIF by BrittDoesDesign
Giphy
Grief is one of the most transformative emotions we all experience as human beings. What has my mind in loops regarding grief is that it looks so different on each individual. For some people, it's hard to miss, and on others, it's hard to spot; but we all go through grief one way or another. Most people, inclusive of myself until recently, would often associate grief only with losing a loved one or losing a significant lover or friend. But as I dive further into investigating grief, I'm learning that it's so much more than just losing loved ones – as if that's not enough to work through. For example, the new normal of predominantly working from home for many people is a form of grief as well. I miss getting ready for work daily, doing my hair in cute styles, adding touches of make-up, and my favorite part of it all is reading books during my commute.
So what has this pandemic taught me? Never get too comfortable with anything or any person because it's all temporary.
You can love without attachment, boundaries are necessary for every relationship, and it enables us to figure out more things alone and become more self-sufficient. No one person can be your everything, you need different things from different people, and it's a healthy way to analyze where some people may be a better fit for a job than others in various areas of your life. Also, grief is a tough emotion to work through. Just because you were there with another person who knew that person as deeply as you, it doesn't mean they didn't experience it differently; you need to be open to respecting other people's version of processing grief.
Grief is equivalent to letting go of what was, and I think letting go is needed from time to time; when you are too controlling of anything, it becomes problematic. Release what was and trust that God will equip you with better.
The other option is leaving a situation because you didn't have another choice and finding something better that suits your necessities in that season. Either way, don't be afraid of change; embrace it; your intuition/spirit never lies to you.
Processing Transition During the Pandemic
Change neon light signagePhoto by
Ross Findon
on
Unsplash
Transitioning is such a bittersweet emotion; it's like for beginner swimmers, one foot in the deep end of the pool and one foot in the shallow end. It raises a lot of uncomfortable emotions, inclusive of fear, anxiety, doubt, etc. Being forced to leave jobs or schools because of the pandemic is far from easy, but I promise you learning a new skill or two to adapt will not hurt you; it will strengthen you in more ways than one. Transitioning feels even scarier in these uncertain times because nothing feels set in stone because of Delta and COVID cases going back up.
But in reality, we never had control of anything, we just always assumed we did, and the pandemic made me realize that.
If this season taught us anything, it's to take your time and do the best you can in anything you choose to pursue. Everything will show its true colors over time, whether it was a seasonal run or for the long haul; either way, each experience is supposed to teach you something new, so pay attention to the details. This is what's going to carry you through shaky transitional timeframes in life. You got this. You have autonomy over your life!
Self-Care Tools To Equip You During the Pandemic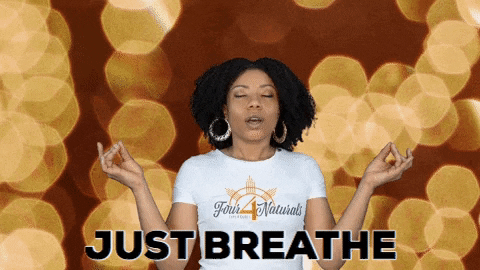 Black Girl Love GIF by Shalita Grant
Giphy
Let me tell y'all, ladies, if you think external self-care is where it's at, then you've been lied to as I have been. Getting your nails, hair, lashes, massage, etc. done is all great in the moment, but internal self-care is for the long run. Being more honest with yourself regarding what you're feeling can initially be very uncomfortable, but the more you do it, the more comfortable you become with exploring your emotions and getting to the root of things.
During this season, my five go-to self-soothing things to do are: journaling freeform or with journal prompts, getting back into therapy, meditation (slowing down the mind is essential to be more present), talking to specific friends to talk through rough patches, and keeping my bible close.
There are also these essential emotional intelligent card games that I've been playing by We're Not Really Strangers, where you can play the card game with a friend, or you can use them as journal prompts to dive further into your self-awareness and healing. Some of the most helpful card games I've been hooked on are their self-awareness kit, the healing edition, the break-up kit, the forgiveness edition, and the self-love edition.
Take your time and be gentle with yourself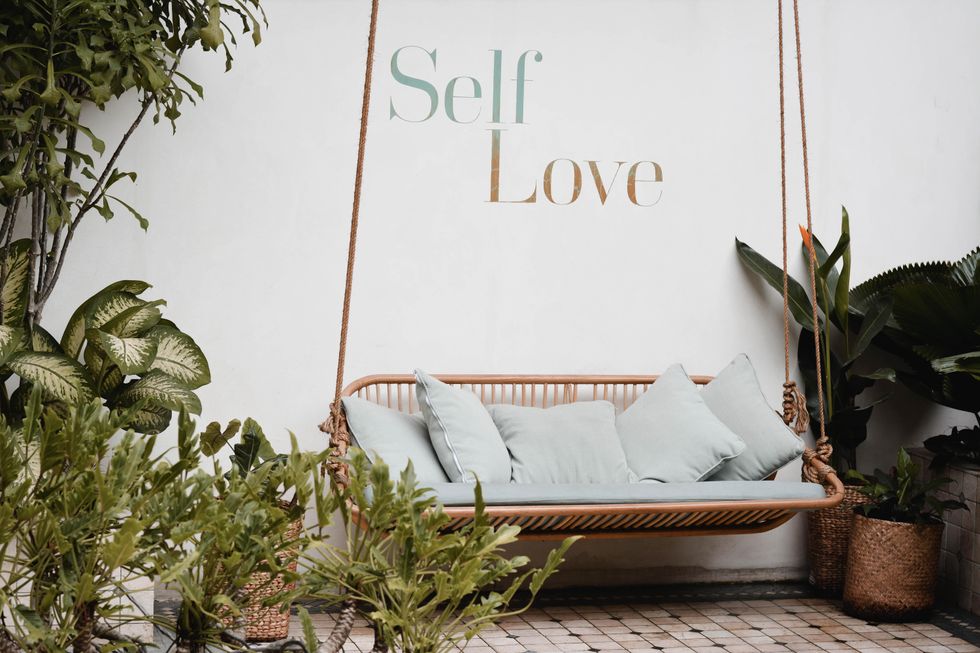 Photo by
Content Pixie
on
Unsplash
Just because a lot of places are opening back up doesn't mean you need to be running to every open door. Take your time and listen to your body; it's asking you to slow down for a reason. Leave space to process your grief, some things are easy to let go of, and others take more time, either way, allow yourself to process these emotions and stop trying to rush yourself to what may look like the next best thing until you deal with what's going on with you now. The right opportunity won't miss you, so don't go running around with that scarcity mindset.
You can and will step into what's for you once you honor what's going on now. Give your mind, body, and soul the empathy you extend to others and heal your wounds.
Featured image by Getty Images
Keep reading...
Show less
You know, there's a Scripture in the Bible that basically says bitterness causes trouble (Hebrews 12:15). And once you see some of the telling signs that someone is indeed a bitter person, I think it will be easy to understand why that point rings oh so very true. Because as an author by the name of Christine E. Szymanski once said, "If you are working hard to be a better you, you will have no time to be bitter." This basically implies that bitterness makes one stagnant and if you're choosing a mindset that literally keeps you stuck, there is nothing about it that benefits you in the long run.
What's really crazy is some folks out here have been bitter for so long that they don't even realize that it has taken over them. Therefore, just so we're all clear on what it means to be a bitter individual, here are eight strong indicators that you could very well be struggling with bitterness on some level. Take a deep breath, now. This might get a little bumpy before it all smooths out.
1. Bitter People Generalize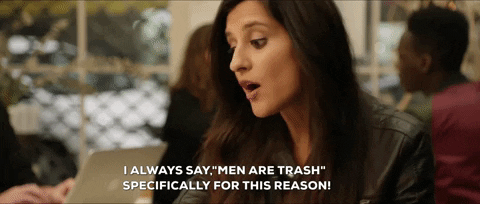 I can't stand it and I'm quite open about it. Whenever I see some article, social media post or television show that anchors its entire point on "men are trash", I immediately move on to something else. This is definitely a great place to start because no one has encountered every man which means to say that ALL men are trash is a toxic form of generalization. Not only that but, chances are, one has come to that conclusion either because 1) they keep making poor choices and refuse to take some personal accountability and/or 2) they are just repeating what they've heard other people state. Both reasons are counterproductive as all get out too. Not only that but if you decide to stay in such an unhealthy space, you could actually program your mind to believe that statement is true which could also mean that you won't even be able to see a good man when he does come along (if he's not present already).
What I just shared is one example of what it means to generalize. The bottom line is a great definition of generalize is "to infer or form (a general principle, opinion, conclusion, etc.) from only a few facts, examples, or the like". Did you peep the "few facts" part? People who generalize usually are coming from a space of limited information or flat-out ignorance. Nothing about that sounds like a progressive way of thinking. Hmph. No wonder this is a sign of being bitter.
2. Bitter People Hold Grudges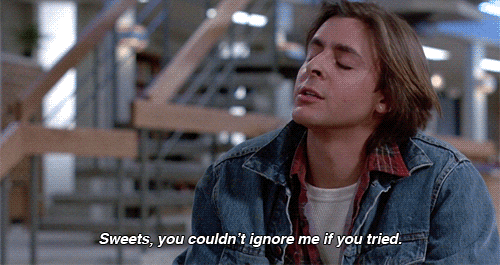 After watching how a lot of married couples got down as I was growing up and then after sitting through countless sessions with many of them now, if there is one thing that I'm sure of, it's that holding grudges is a manipulative power play. C'mon. What is the point of walking around, for days on end, either barely speaking or not speaking at all, just because you're mad or upset about something? And don't tell me after you just read that, that it didn't look childish as all get out to you too. Holding a grudge is about being resentful and oftentimes, it's also a way of trying to "bait someone in" with your bad energy until you can convince them to do or see things your way. It's literally conveying, "I won't move until I get what I want." And yes, bitter people are a lot like this (even if they do it from a passive aggressive angle).
Am I saying that if you are hurt/angry/disappointed that needing some time to cool off and process means that you're bitter? No. What I am saying is people who feel that way who aren't bitter individuals tend to be solutions-oriented. They want to resolve whatever the matter is as soon as possible. As a bonus, they respect time to the point where they don't take it for granted. People who hold grudges are typically so caught up in themselves that they don't even realize how much time they are wasting pouting, delving out the silent treatment or conjuring up whatever other stratagems they've got up their sleeve. Life's too short to hold grudges. Bitter people don't care about that. That's their problem.
3. Bitter People Complain a Lot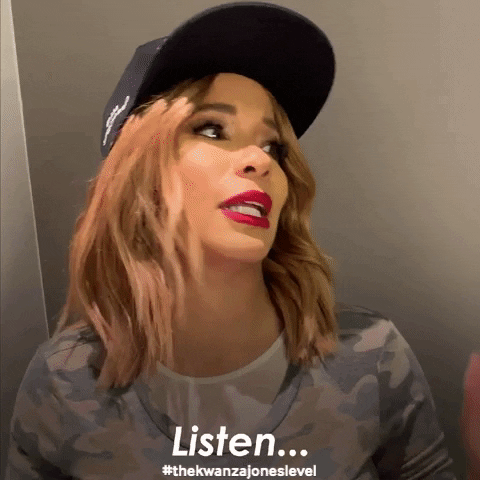 Whenever I think about complainers, it's actually another Scripture that comes to mind. The beginning of Philippians 2:13(NKJV) starts off by saying, "Do all things without complaining and disputing…" If you want to take this even further, on the way to the Promised Land, the Israelites spent 40 years on what was supposed to be an 11-day trip in the wilderness; in part, because they complained so much (Deuteronomy 1:1-3). Talk about a sobering life lesson. It took half a lifetime to go 11 days? How is that worth anything? Being out here, constantly talking (or is it whining?) about how unhappy you are, how difficult someone is or how much you wish something (or someone) would be better or different isn't really helping you to get anything accomplished…now is it?
Bitter folks don't think this far. They are literally the walking definition of wallowing in one's own mess. It's almost like they're addicted to negativity so much that they repel any kind of positivity or perspectives that can help them to feel better and handle things differently. I'm pretty sure we all know a chronic complainer. Think about how being around them makes you feel. Yeah, that's another thing about bitter people. They will literally drain the life outta you if you let them. That's why spending as little time in their presence as possible is best.
4. Bitter People Shift Blame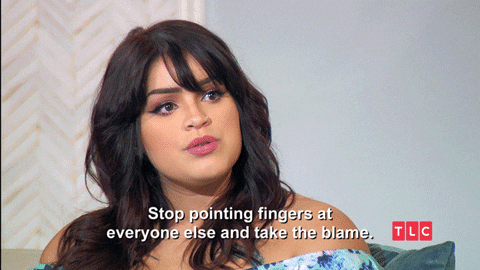 Whew. This one right here, y'all. One sign that someone is a responsible adult is they hold themselves personally accountable. What does that mean? They don't use other people to justify or defend their own bad choices. They don't constantly give excuses. They don't deflect when they are called out on their stuff. They don't play the "poor me" role when they do something wrong. They don't romanticize their poor decisions. They own their stuff so that they can take responsibility and learn how to do and be better.
Bitter folks? They don't do this at all. EVERYTHING is because of someone else. Shoot, I'm triggered even writing on this point because I've had to put some real distance between myself and some family members because this is how they get down. No matter how abusive they are, somehow, it's because of what someone else said or did. And here's the thing — when someone refuses to take personal accountability, it's very difficult for them to change their behavior. This means that they will continue to be a victimizer as you continue to be a victim.
It's a very self-aware and emotionally healthy trait to be able to hold yourself accountable. It's also on the endangered species list, if you ask me. Anyway, if you know someone who avoids accountability like the plague, while it's not discussed enough, that is also a telling sign of pure unadulterated bitterness.
5. Bitter People Are Easily Triggered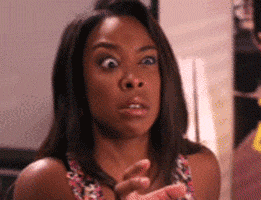 All of us have triggers (check out "How To Handle Folks Who 'Trigger' You"). That said, as someone who's been more relentless than ever about maintaining my own peace of mind, a sign of true freedom is learning where your triggers come from and applying ways to deactivate them so that they don't rule over your entire life or cause you to constantly be on an emotional roller coaster.
Not wanting to be triggered all of the time requires some serious emotional maturity because a lot of people want to be able to think that it's OK to act on their triggers, simply because a button of theirs was pushed. To them, it helps to justify whatever potentially ridiculous actions they take. They can simply say, "I mean, I wouldn't have done or say that if so-and-so didn't trigger me." Yeah, that doesn't fly because when you become an adult, you realize that there are very few things that anyone can "make" you do. Your words and actions are your own choice.
You know, something that I say often is, "Healed and wounded people see things very differently." Healed folks don't like the upheaval that comes with being triggered often. Wounded and bitter folks don't mind it because it just feeds more into their already-negative state of mind. Taking all of this in, which side of the coin seems more appealing to you? If it's the latter…why is that?
6. Bitter People Are Unteachable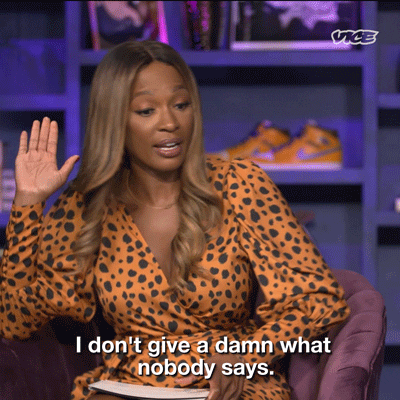 Semi-recently, someone asked me what my favorite Musiq Soulchild songs were. One of the ones that I shared was "teachme". One of the things that I like about it is the lyrics reveal that he was vulnerable enough to express what he didn't know about love and why. And because of those things, he needed some help. That is the opposite of being bitter because bitter folks have so many walls up that they won't allow anyone teach them anything. They're not open to opinions about why they think the way that they do. They won't let down their guard enough to be offered some helpful insights and tips on how to approach things differently. Pretty much, unless you're going to listen to them moan and groan for hours on end, they don't really want to talk to you.
I've actually got a friend who's going through this right now. Every time their friend calls them, all they want to do is gripe about their marriage and, no matter how many suggestions that my friend offers them, they either find a way to shoot the idea down or it totally goes over their head. You know, none of us can get to the next level in life if we're not willing to learn new things. If you're someone who can't be taught anything, chances are, it's either your pride or bitterness rearing its ugly head. Neither are attractive. Or beneficial. Not one bit.
7. Bitter People Gossip Nonstop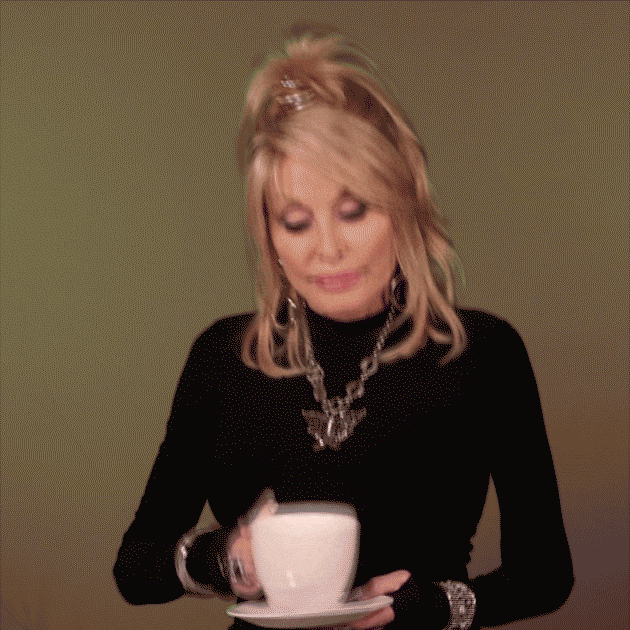 Listen, anyone who says they don't gossip, they are a liar. How do I know? Because even if somehow you manage to not engage in "idle talk or rumor, especially about the personal or private affairs of others" when it comes to people you know (this would include your family members, by the way), you probably do partake as it relates to celebrity news, politicians or the like. Why we're so attracted to gossip, I'm not completely sure. I think a lot of us are nosy. I think a lot of us find a pompous sense of pleasure in acting like we would do better than others if we were in their position. I think sometimes we'd prefer to avoid our world and get all caught up in the lives of others. Whatever the reason may be, while gossip is a pretty human and common trait, it's still something that we should ever-strive to do less.
Bitter folks don't think so. Because they see things from such a warped, negative and basically toxic point of view, more times than not, gossip provides them with the fuel they are looking for to remain in that space. That's because it's easier to talk about what other people are doing than to put forth the concerted effort to focus on what they need to do. Basically, another trait of bitter folks is they are lazy. And since gossip is about idle chatter, it is the language of the lazy, wouldn't you say? Ouch.
8. Bitter People Can't Be Happy for Others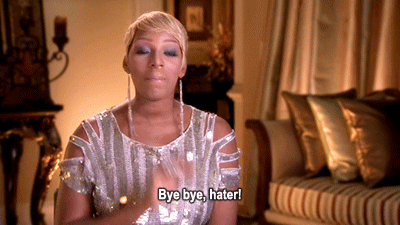 Remember that relative I referenced earlier? Something that it took me years to recognize is they are also pretty narcissistic. The reason why I say that is 1) they constantly find a way to make everything be about them and 2) when something great happens in their life, they want to be over-the-top celebrated yet when something good happens for someone else, they find a way to shade the individual. Case in point, I remember when a friend of mine got a great position and I told my relative about it. The first thing that they did was talk about how they had a similar gig; then they went on to express how they didn't understand why my friend was even qualified. A hater. The worst kind of one.
I'm gonna end this here because it's a great place to stop. After reading all that I just shared about bitter people, how in the world could they possibly be genuinely happy for anyone else? They are too angry and/or irritable and/or self-absorbed and/or moody and/or petty to let that happen. So, if you're someone who doesn't know how to be truly happy for other people and their achievements or you know someone who is this way, there's no way around the fact that it's a sign of bitterness. It's also a huge wake-up call because as a wise person once said, "Bitter and unhappy people will never trust or see the good in anyone because they don't trust or see the good in themselves." That's the bad news. The good news is, now that you know better, you can do better. You can choose to no longer be a bitter person — and that's never not an amazing decision.
Join our xoTribe, an exclusive community dedicated to YOU and your stories and all things xoNecole. Be a part of a growing community of women from all over the world who come together to uplift, inspire, and inform each other on all things related to the glow up.
Featured image by Getty Images
Keep reading...
Show less
Earlier this summer, the media chastised R&B singer Chloe Bailey for her rendition of Nina Simone's song "Feeling Good." Some thought her Juneteenth performance was too sexualized and took away from the meaning of Juneteenth. Many felt Chloe's performance represents the stigma of hypersexualized Black women. And I think Chloe might have thought a Juneteenth performance would be a safe space to show the world how she has evolved as a young Black woman.

A young Black woman that isn't scared to be her true self. Strong, sexy, bold, talented, successful, and everything nice. She also performed a less sensual version of the classic song on Good Morning America.
Chloe performs 'Feeling Good' on 'GMA' | GMA www.youtube.com
Both performances differ in how she chooses to present herself to the world. But…the question isn't whether if how Chloe chooses to present herself is a good or bad thing.
The question is why are we criticizing a young girl for embracing her transition into a young woman?

As a society, we have always criticized women in general for being too much or too little of something. There is this notion of what a young woman should be, and how she should act. There is also this notion that we as women have to fit into a certain image or persona to acquire social status. If we don't fit into this overarching status of what a woman is supposed to be, it becomes a problem.
And it then becomes a bigger problem for Black women too.
Black women and other women of color already struggle with being their authentic selves from a cultural standpoint. As much as we have evolved as a society, allowing ourselves the freedom to be feminine and sexual beings is still seen as offensive when it shouldn't be. Women are now learning how to embrace all of their feminine energy.
And Chloe Bailey is too.
Chloe Bailey On Owning Her Womanhood
Chloe let us know she is ready to step all the way into her divine feminine. Whether it was through the Silhouette Challenge, Buss It Challenge, or dancing in a t-shirt and panties on the 'gram, she caught the attention of us all. She confidently embraces her curvaceous body through her choices in clothing, movement, and song. She is charismatic, playful, innocent, and soft. But it was the social media uproar Chloe didn't see coming. These social media trolls swayed her enough into giving an emotional justification for her behavior on an Instagram Live earlier this year:
"It's really hard for me to think of myself as a sexual being or an attractive being quite frankly. So, when I see all the uproar about my posts and stuff, I'm a bit confused. Like, I really don't understand because I've never seen myself in that way or in that light. ... I don't post what I post to get attention. I don't need that."
"For every woman out there, don't change who you are to make society feel comfortable. And, I'm telling myself that's not what I'm going to do."
"Even when I posted the video yesterday [pictured above], I posted it because I was saging and doing Palo Santo and I was like, 'Let's spread positive vibes.

I didn't even really notice you guys were talking about my ass because I was like, 'OK, I'm just walking in from one seconds, two seconds. And I feel like I've shown my ass more than I have with that like if you look at our performance videos, the last performance we had in December."
"With my songwriting and producing, I feel so badass and I get the same feeling when I dance in my room, when I just own who I am and my body. And for so long, I used to think I was, like, fat, and like, I used to hate my stretch marks and my cellulite. But it's like now, I really love who I am."
If you ask me, Chloe's explanation is unwarranted. I don't think Chloe had anything to apologize for. She didn't owe her fanbase or followers an explanation for growing up or being her authentic selfauthentic self.
The issue is we knew Chloe and her sister, Halle Bailey, to be the sweet singing duo who emerged on the scene from the Disney television film Let It Shine, and YouTube song covers. They were kids. But as they have grown into young women, we are now learning who they are. We forget these adolescent entertainers eventually become young adults. We forget that their image will constantly change. While they may be in the public eye more often than most, we forget they are still human. Humans, with the same emotions, feelings, insecurities, and struggles we all encounter.
We don't criticize Cardi B, Beyonce, or Megan Thee Stallion for owning their sexuality when they take the stage or on social media. We expect it. So, why should we make Chloe feel bad for owning her sexuality? But this has been the trend for Black women and all women who grow up in the music industry.
What Critics Have Said
unpopular opinion: chloe bailey is forcing her sex appeal🥴

— courtney🌻 (@causeimcourt) July 13, 2021
Several media outlets have said Chloe is doing too much. A tweet on Twitter read, "unpopular opinion: chloe bailey is forcing her sex appeal." Another Twitter user came to Chloe's defense and tweeted:
"

How's she doing too much? She's grown, super talented, and successful. She's not getting naked. Not stripping. Not doing porn. What's the issue? A grown black woman can't even own her own sexuality without other black women tearing her down. I don't get it."
And it's true. Chloe, let alone other Black women, cannot express their sexuality without commentary.
In a news article by MTV Australia, they stated:
"It's that sense of exploration, and exploration of female desire, which is discomforting for a predominantly patriarchal society to sit comfortably with, especially if it's not in charge of it."
It is also stated that because there are few Black women in major pop music spaces when a young Black woman wants to show their true personality, sexuality, and body, they are shamed for it. Author Sarah Raughley analyzed Chloe's emotional admission within the context of the industry forTeen Vogue where it was argued:
"If you're a Black girl trying to make music, it doesn't matter who you really are inside, Hyper-sexuality is what audiences demand you to be."
In a Refinery29 op-ed, writer Ineye Komonibo wrote:
"From a young age, everything about Black girls is placed under an intense sociocultural microscope. The way we dance, the clothes we wear — even the way that we style our hair can be seen as 'grown' or 'fast.'"
But for Chloe, her sexual expression is about her personal journey, self-love, and acceptance. In the January 31st Instagram Live, she revealed:
"When I perform, and make music, and dance, that's when I get to tap into the sexier side of myself. That's where I find my confidence. So, it really means a lot to me when I can finally get to a place where I share who I really am because I've been really insecure for a long time."
Black Women, Femininity, & Sexuality
I think Black women compared to any other women of color are judged the most for how they choose to express themselves. We are often labeled as oversexualized, loud, relentless, and angry. But there is so much passion in everything we say and do. And most perceive this innate passion for negativity. All because it doesn't fit into the narrative of how women of color should present themselves to society. We are told to use our voice, invoke thought, and encourage change. Yet when it comes to self-expression and owning our femininity, we are subject to limitations. How does that work?
Why should we apologize or restrict parts of who we are to make others comfortable? Pleasure, joy, and movement are key traits of femininity. Women are moved by emotions and feelings. Especially in art. And a true artist doesn't inhibit the flow of their creativity, they allow it to be seen, heard, and felt.
Unfortunately, this is what Chloe Bailey had to go through. Chloe chooses to show up as her authentic feminine self. A Black woman, a sexual woman, and an artist. She gives herself permission to "just be", allowing herself joy and happiness not just through music and movement but also as everything a feminine woman is. She gives herself permission to embrace her sexuality when most women don't dare to do this.
Whether that's through her social media presence or her performances. And was then ridiculed for expressing her emotions and feelings through her artistry.
Do you see what's wrong with this? I do. Regardless of the stereotypes and stigmas, I wish more Black women gave themselves permission to embrace all of their authentic selves. As a multi-ethnic woman of color, I didn't allow myself to be any of those things that Chloe is being criticized for in my twenties. Like Chloe, I didn't see myself as sexual or desirable either. But all women are intrinsically these things. It's not just inherited from our social environments, it's in our genetic code too.
The problem is we are taught to repress that side of us. I didn't want to become more of my feminine self until my thirties. And now that I am in my mid-thirties, I'm confidently wearing all the things and flexin' all over the 'gram too.
Despite the social media uproar, Chloe Bailey still continues to thrive. And more importantly, she continues to teach us how to be unapologetically feminine Black women.
If you ask me, we just need to sit back, watch, and take notes.
Featured image by
Keep reading...
Show less
Sunday to Sunday. That is how I process a seven-day week. And if there's one thing that I'm a huge fan of, it's taking out a little time (whether it's on a Friday because that's the end of the work week or a Sunday) to process what the last week has been like. It's reflective, sure. Yet as I get older, the real benefit that I see in it is it helps me to be more accountable to how I use my time. Time that is valuable. Time that I can't get back. Time that serves a purpose. Yes y'all, time always serves a purpose.
If we're blessed, a Friday and Sunday are always steadily approaching. As you prepare for the ones that are right in front of you, I've got seven questions that can help you to come to the conclusion if the past week has indeed been time well spent (and valued).
1. Did I Hit All of My Goals?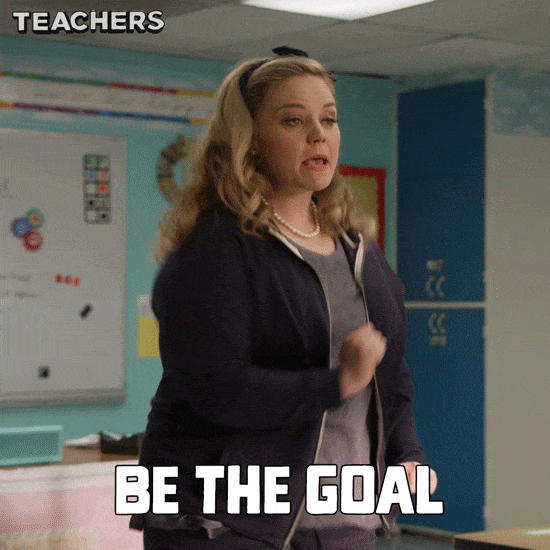 If you struggle with feeling motivated or you're constantly asking yourself why you are bored all of the time, let me ask you this — do you set weekly short-term goals? There are tons of reasons why it's a really important thing to do. Goals provide direction. Goals help to keep you focused. Goals are good for cultivating self-confidence and boosting your self-esteem. Goals keep you from being stagnant (check out "6 Questions To Ask Yourself To See If You're Stagnant (Or Not)"). Goals are what manifest progress.
While it is a good idea to have both short- and long-term goals, when it comes to processing how a seven-day cycle went, focus most on the short-term ones that you set, then be honest with yourself about whether you reached them or not. Oh, and to keep yourself from getting too overwhelmed, try and only have 1-3 per day. For instance, your goals could be to clean out your closet, get your quarterly taxes together (freelancers know all about that) and to catch-up with one of your long-distance girlfriends on the phone. Honestly, knocking all of this out could take a couple of days on their own, so you don't want to write down so many things that your list becomes unrealistic or overwhelms you. You just need enough to where, once Friday or Sunday rolls around, you can literally pat yourself on the back because you've got evidence that you set goals and then met them.
2. Should I Have Set Better Boundaries?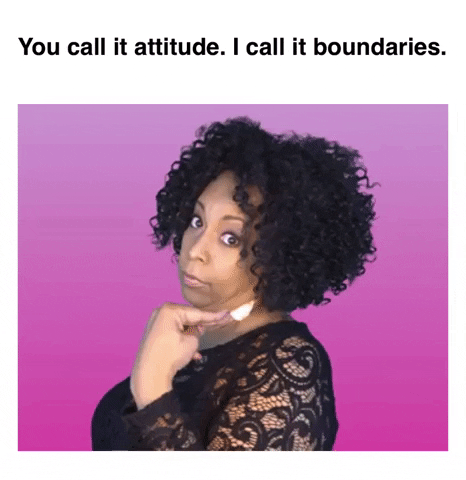 Speaking of feeling overwhelmed, it's important to keep in mind that if you're feeling that way, it's a pretty solid sign that you have poor boundaries somewhere — even if it's with yourself. Remember that a boundary is nothing more than a limit and since a definition of overwhelmed is "loaded, filled, or addressed with an excessive amount of anything", being in this kind of headspace means that something's gotta give.
Maybe you need to tell people "no" more often (check out "The Art Of Saying 'No' To Things You Don't Want To Do"). Maybe you need to put yourself on a sleep schedule so that you can get more rest. Maybe it's time to leave work at 5 instead of at 8 (can I get an "amen"?). Maybe you need to turn the notifications off of your phone. Maybe you need to stop letting your mom and/or friends and/or church members pressure you into doing things that you really don't want (or need) to do. Maybe you need to stop coddling your kids or internalizing resentment towards your husband because you feel like you are doing most of the work in the home. Maybe you need to pamper yourself more which requires pushing some other things to the side.
Listen, the possibilities here are endless. I'm just saying that boundaries are beneficial and every week that comes to a close, it's wise to (re)evaluate if you set some and then honored them — or if you didn't have many at all. Sometimes it can be difficult to set limits. Just remember that it's hard to flourish as much as you should without some being set in place.
3. What Did I Learn?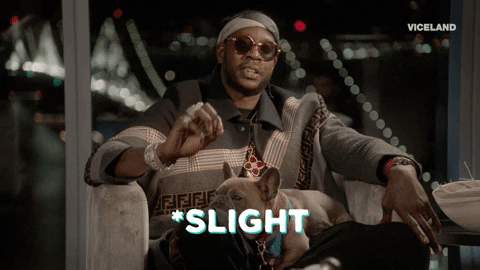 Back when I used to choose to remain in toxic "friendships" with people (because remaining in toxicity is a choice; self-accountability will teach you that), something that helped to break me free from it was asking myself if I was becoming a better person as a result of having certain individuals in my life. Because here's the thing about this particular point — while healthy and toxic folks can both teach you things, the huge difference is when something or one is good for you, you will constantly evolve while dealing with unhealthy stuff is basically like Chinese water torture in the sense that the same realization will be knocking you in the head until you finally get it. It's kind of like going to school, learning a lot of different things and graduating vs. being in the same school, still not progressing in one particular class and remaining in the same grade for years on end.
There's a Chinese proverb that simply says, "Enjoy yourself. It's later than you think." If you've gone seven days and you can't think of at least three new things that life has taught you, be more proactive about being around people, places, things and ideas that can change the narrative. Learning is a part of growth and growth is what evolves you into becoming a better person.
4. How Did I Improve?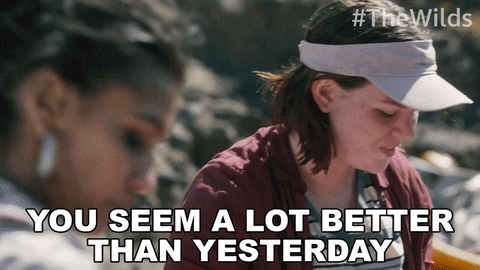 Some people need to leave their job — quick, fast and in a hurry. They know it too. The main reason why is because the work environment that they are currently in isn't doing much to improve them. The same goes for some people and their dating dynamic. And then there are those with poor lifestyle habits. Although Rome wasn't built in a day, we all need to strive to make daily improvements so that, by the end of each week, we can recognize some noticeable developments.
And just what are some indications that you are indeed improving in your life? You're becoming better at holding yourself accountable. You are clearer about what you want as much as what you don't want. You strive to break bad habits by replacing them with better ones. You value your time more. You don't put pride before progress. You look for things that will bring peace and balance to your world. You can tell that you are healing in various areas where you were once super-sensitive or unforgiving.
A good example of this point is, a few weeks ago, someone who used to hurt me, relentlessly so, tried a stunt that caused me to literally laugh in response. At first, I was like, "Why did the universe cause me to witness this at all?" and then I realized, "How would I know that I was 'good' without it transpiring?" That was a sign of clear improvement. That said, one of my favorite definitions of improve is "to bring into a more desirable or excellent condition". By the time the end of the week rolls around, make sure that you can clearly articulate something about you and/or your world that is more desirable and excellent than it was, just a week ago. It can give you a boost of inner strength that you probably didn't know that you needed.
5. Am I Getting Closer to My Long-Term Plans?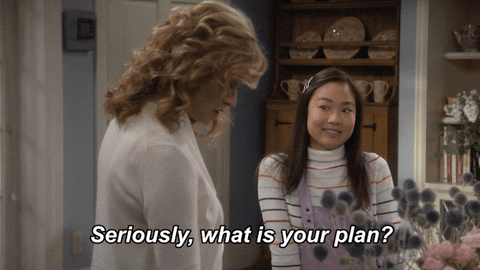 Wanna go overseas within the next six months? Wanna start a business? Wanna have kids in the next couple of years? Wanna buy a house or a car? Wanna move to another state? Wanna lose 50 pounds? Wanna get another degree? Wanna learn another language? Wanna save $5,000? Wanna get into a healthy and committed relationship? Cool. Next question — what did you do this week to get closer to your long-term plans? Because it's always important to remember that long-term goals aren't reached without taking small consistent steps.
This is why I think it's essential to write down clear long-term plans and then devote some time, each week, towards making them manifest. I promise you that if you do this on a consistent basis, you'll look up and, this time last year, your life will look really different. All because you did something intentional about your plans on a weekly basis.
6. What Did I Do (or Am Going to Do) to Reward Myself?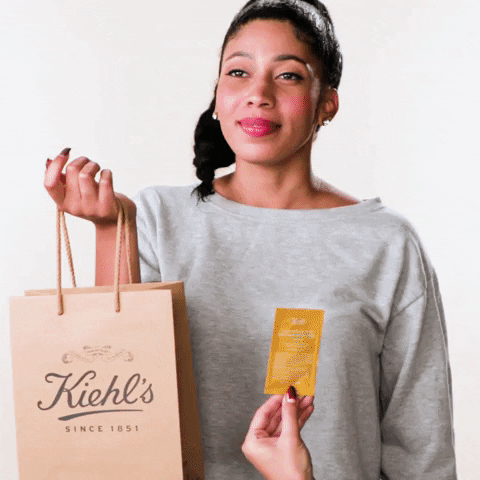 A place that I've been parked at, for a minute now, is how important it is to focus on what makes me healthy instead of making happy so much of a priority in my life. Let me tell it, happiness has become a god to some people to the point where they don't honor commitments, they make poor decisions and they become totally self-consumed, all in the name of "doing what makes me happy". Meanwhile, maturity teaches us that sometimes, in order to do what's healthiest, most beneficial, the best overall, we're not going to be happy all of the time. And that's OK. Better than that even.
That's where this question comes in. Say that you hate your job yet you don't want to settle at the next one, so you're putting a one-year plan together to get outta there. Or maybe you're ready to get into better shape, you loathe working out, but you've put yourself on a six-month plan. Maybe you're just getting over a break-up and it's a fight to not call that joker — I mean, guy — on an hourly basis. Quitting immediately. Avoiding the gym and sitting on your couch with a pint of Blue Bell ice cream. Hitting him up for some crazy ex sex — all of these things may bring forth some immediate gratification. Still, none of it is a wise move in the long run.
This is where rewarding yourself comes in. I actually like the definition of reward a lot because it means "something given or received in return or recompense for service, merit, hardship, etc." A reward is something that is earned for some sort of effort that you put in somewhere. And I'm pretty sure that there is some sort of service, merit or hardship that you endured within a seven-day, period. For that, make sure you reward yourself, without reservation or apology. You deserve it, sis. All of us do.
7. How Am I Gonna Rest This Weekend?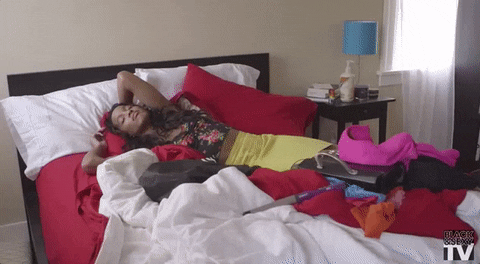 I've shared before (check out "What To Do When You Don't Know How To Chill Out") that I was raised to be a Sabbath observer (Friday sunset thru Saturday sunset). Although I'm no longer affiliated with the Christian denomination that taught me that, I still rest on the Sabbath to this day and I will do it until I take my last breath. There is something really dope about getting off of the grid for 24 hours without reservation or apology. And because I do it as a spiritual practice (Exodus 20:8-11), it restores me in ways that nothing else really can.
A part of being productive is doing things. Another part is knowing how to rest because when you stop working; when you veg out and watch a movie; when you unplug from technology; when you decide to sleep in; when you choose not to answer for phone for a while; when you read a book; when you lie on your couch and look up at the ceiling while listening to a favorite playlist; when you meditate; when you sit in the tub for an hour — when you do anything that cultivates peace, ease, calm, leisure and downtime, you refuel your body to do what needs to be done…later.
Some of y'all work so much that you've gotta plan to rest — and you know it. By ending your week with this final question, it reminds you that rest is not a privilege; it needs to be a top priority. Every week. Just like everything else. So, please make sure that you do. The "answer" to how to do the next week well is attached directly to it.
Join our xoTribe, an exclusive community dedicated to YOU and your stories and all things xoNecole. Be a part of a growing community of women from all over the world who come together to uplift, inspire, and inform each other on all things related to the glow up.
Featured image by Getty Images
Keep reading...
Show less
We all have heard the terms "Black girl magic" and "self-care" thrown around a lot over the past few years, and they seem to do this very confusing dance that a trauma-bonded couple might enjoy. What self-care means can depend on the person, their socioeconomic status, their lifestyle, their culture, and their career. And, of course, Black girl magic seems to apply to any woman of color who is wearing that same superwoman cape Karen White very beautifully lamented about in the '80s.
And for many women, self-care is something that has to fold into their desires to hold their households, spouses, and families down or pursue the life of their dreams. If you work hard, achieve, and gain recognition—well, there's the "magic"—then you just throw in a few bubble baths, mani-pedi appointments, and European vacays in there for the self-care checklist, so you don't "burn out."
You might even go a bit deeper into therapy, diet and exercise transformations, 24-7 leisure living, or religious epiphanies. Go off, sis.
Well, I want to give an honor and shout out to the pro athletes who have recently shown many of us a very different version of self-care. Though their actions aren't new to celebrities and high-earning everyday professionals, they've shined a renewed light on what truly matters when one thinks about preserving what's important in the grand scheme of things. The concept certainly takes a whole different turn once sports records, millions of dollars, career credibility, and people's livelihoods are at stake.
I know I might hurt a few feelings with this one, but I'm going to go there: Their latest exercises in self-care on the part of our amazing athletic sisters puts the term "Black girl magic" on its heels and sparks a question of identifying what "strong" can look like that many of us don't want to face.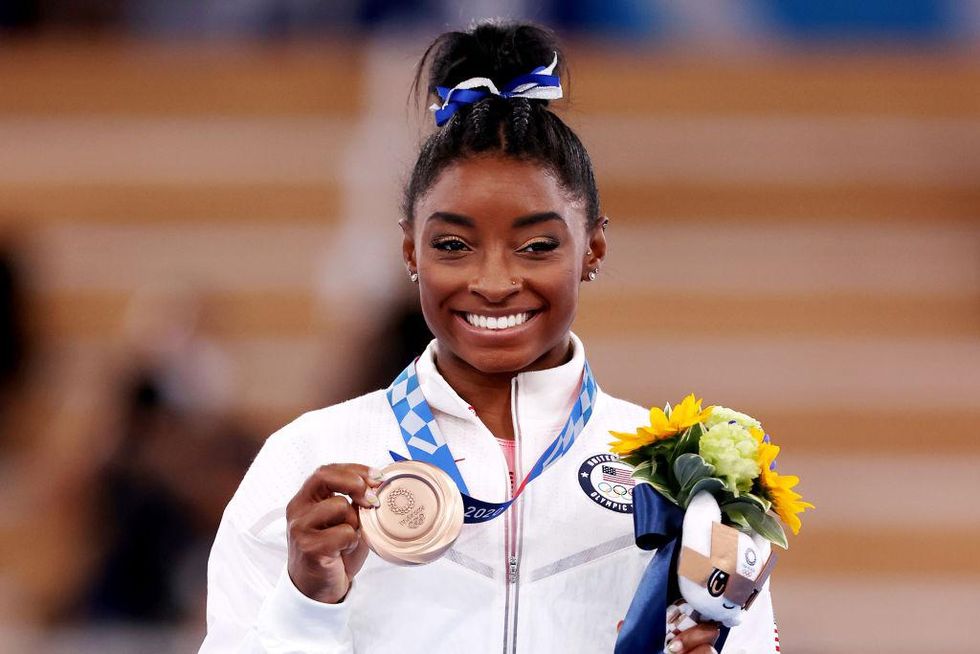 Jamie Squire/Getty Images
Self-care takes a different spin when you think about the power of shaking off the mystical label given to Black women who are simply being excellent, gifted human beings (and should not be solely defined by race or skin tone when talking about our amazing-ness).
This version allows us to throw that stereotypical, overused, superwoman cape to the side, and really start to look at what being the best version of ourselves requires—no matter what phase of life we might be in.
Take pro gymnast Simone Biles, who was all set to light the Tokyo Olympic games on fire when she abruptly chose to sit this year's festivities out. She already holds records in her sport and is known as a young legend at 24, with more than 30 Olympic and world medals. She faced harsh criticism for her decision and was accused of letting down her team, but she stood her ground, telling reporters:
"I just felt like it would be a little bit better to take a back seat, work on my mindfulness."
She's also decided to focus more on mental health advocacy. For one of the few Black women on her level in a sport that's majority-white, that had to have been a difficult decision, and even beyond the racial aspect, there's this sense that athletes should be able to push through both physical and mental challenges to get the job done.
Just take a look at this story about Serena Williams' Australian Open win while pregnant or this one about a past Venus Williams win at the U.S. Open or this whole list of athletes that have performed—and triumphed—through painful injuries. (My own father played basketball and once completed a whole game with a torn ankle. By the time he got home, his whole leg looked like an elephant's. He shrugged it off, wrapped it, iced it, and was back playing a few days later.)
Sound familiar? As Black women, we're often expected to just bare the brunt of pain or hardship in order to "push through" or reach a certain goal, and even the progressive among us (i.e. me) who tell ourselves that we will not be defined by the echoing voices of our grandmas, aunties, or moms—those voices don't allow for "giving up" or "letting people down"—we still push ourselves to the limit almost by default.
There's a trigger there that says, "Nah, I can't just walk away. I have bills to pay," or "Taking a break is weak. I can do more. That's what it takes to be among the best. I must ride this wave until the wheels fall off and reach success by any means."
And to the sis shaking your head, like, "Nah, that ain't me," just think about that last time you didn't say no to an opportunity because you didn't want to miss out, when that Twitter post, IG photo, or Facebook message didn't trigger a response of wanting to do something that would push a boundary, when you couldn't say "I'm busy" to that fantasy bae, or you had to get that 10th toy for your kids that you really couldn't afford. Yea, you, too. You are us, too.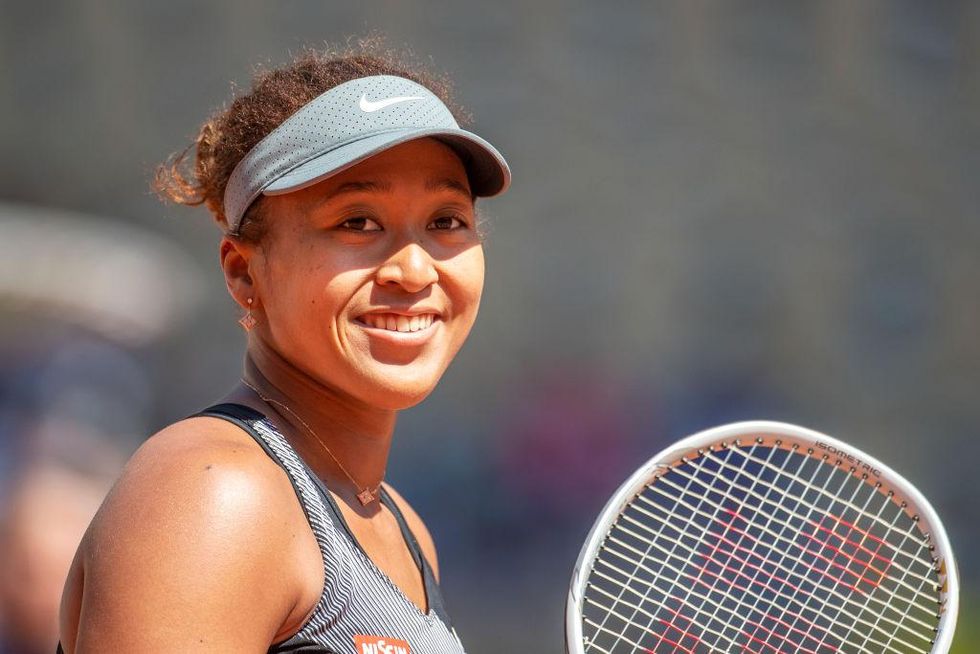 Tim Clayton/Corbis via Getty Images
When Naomi Osaka, the world's second-ranked tennis player, withdrew from the French Open this year to focus on her mental health, she faced thousands of dollars in fines for not completing a press conference in her effort to preserve her sanity. She was publicly shamed and met with doubt, as critics turned on her stating that she was simply making excuses.
It's all "Black girl magic" until you need a day off or a break. Being great at what you do in your career doesn't allow for a sick day or even a change of course, and if you're this super-powered character--as many high-achieving Black women have been pegged to be—you can't really be human.
This, to me, is dangerously similar to those archaic, racist theories about the performance and endurance abilities of African slaves and how they had a "higher tolerance for heat," an built-in "immunity to certain diseases" and "were impervious to pain."
And here comes that trauma-bonding two-step between self-care and Black girl magic yet again. Who needs much self-care when you're a durable, high-functioning, well-oiled, enchanted supernatural creature who's just expected to thrive and survive?
Simone Biles, Naomi Osaka, Serena and Venus Williams, shot-put Olympian Raven Saunders, WNBA stars Maya Moore, Renee Montgomery, and Chamique Holdsclaw—these are just a few of our athletic Black queens who are showing us that self-care means taking the time to step away and advocate for the foundational parts of life that enrich all that so-called "magic." Their pause-for-the-cause moments haven't diminished their accomplishments, greatness, or legacies—they've enhanced them.
Our mental and physical health and safety anchor us and allow us to be able to be our full selves, whether that means winning trophies, breaking records, making big bucks, or not. And there's no amount of superhuman stereotyping that can deny that.
These women prove that self-care can indeed mean walking away from high stakes and taking a few steps back to address and develop elements of our lives and selves that lend to balance. As Black women, we've got to be inspired by these athletes to redefine what self-care really means for our lives beyond a surface-level, fly-by-night buzz word.
When we lay the incredibly draining pressure of holding "magic" in our bosoms and embrace the vulnerability of our humanity in a way that honors the fullness and balance of who we are and what we're called to accomplish, we can truly reach our God-given potential.
Featured image Tim Clayton/Corbis via Getty Images
Keep reading...
Show less