Graciously entering his third interview of the day, Will Catlett is warm and inviting in his greeting. Courteously assuring me that this interview would be the best one of his day, our conversation immediately took off on the heels of positivity.
---
You see, Will Catlett gives off the kind of vibes that make you feel as if you've known him for years instead of mere minutes. His demeanor is one that is laced with intentionality and authenticity. You can feel the undertones of gratitude, empathy, and awareness in his voice that speaks to the fact that he understands the present moment is not one that should be taken lightly.
And why would it? Just the night before, he had met Oprah for the first time in his life. But it was a year ago that Catlett questioned whether or not his moment and the dream inside of him would ever come to fruition.
"I remember sitting on the floor in my apartment having a conversation with the Lord. I was essentially asking Him to help me stay the course. You can look at other people's journey for inspiration, but you can't compare yourself. The time that you take your eyes off your path, you get out of alignment."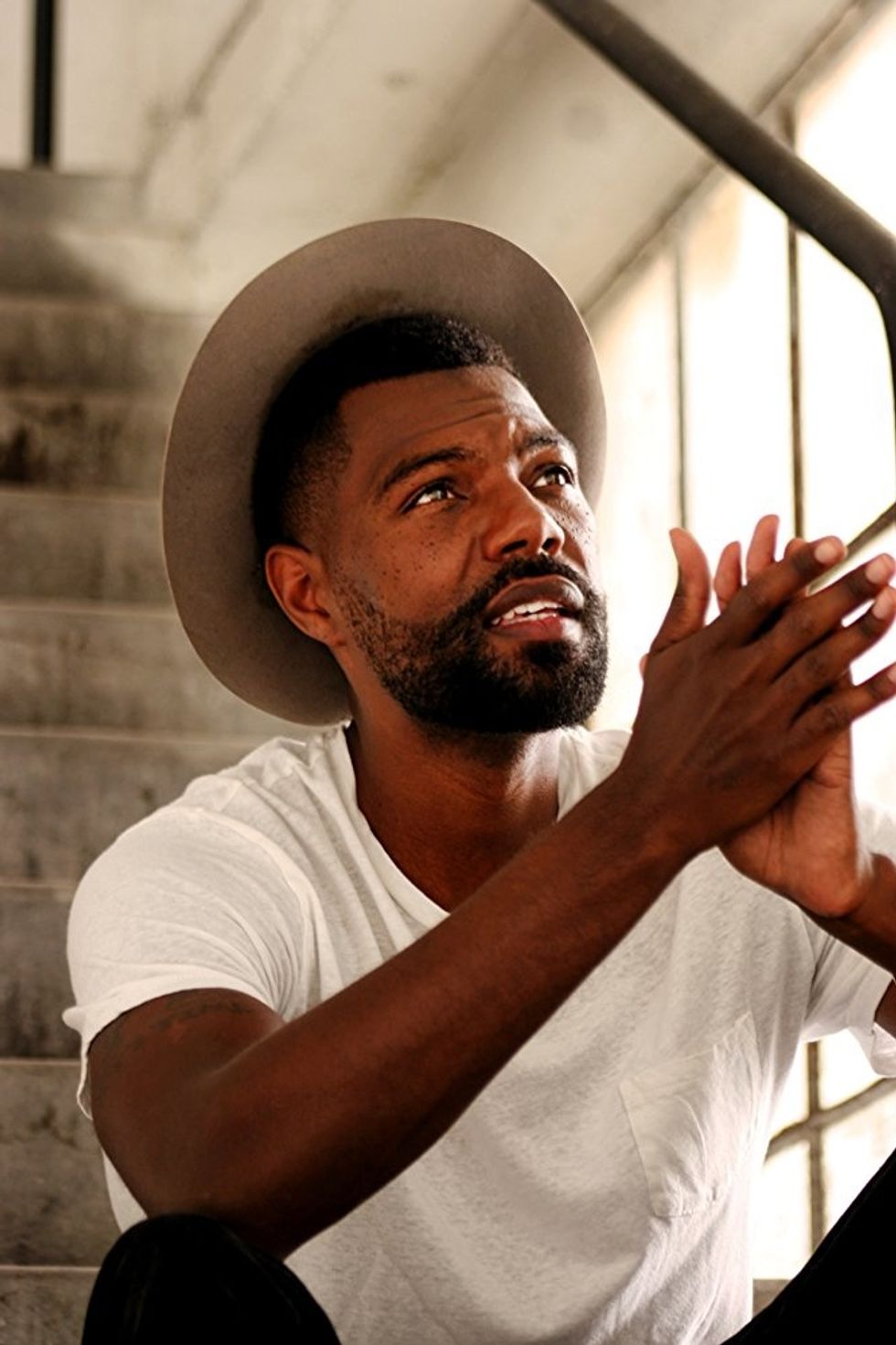 IMDB
"The time that you take your eyes off your path, you get out of alignment."
"So I kept saying 'I know what's in me, I know you didn't give me these dreams for nothing.' But you know, we as actors and artists and people, we go through things and complaining is one the first things that'll come up. But that can lead you into this downward spiral and I didn't want that. There's no honor in that."
It would then be that continuous dedication towards honoring the process that would eventually lead him into landing the lead role of Yasir on OWN's highly anticipated show Love Is__, set to make its debut this June.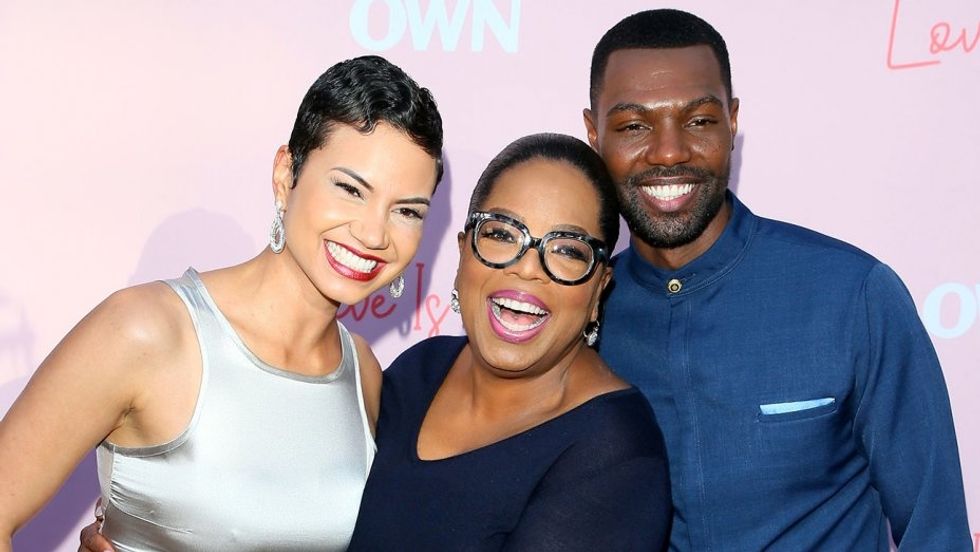 Will with Oprah and 'Love Is...' co-star Michele WeaverGetty Images
It's a show inspired by the true love story of Salim and Mara Brock Akil, creators behind classic shows like Girlfriends, Being Mary Jane, and as of late Black Lightning, the latter of which Will was also a part of. "I waited on that opportunity, I just literally laid there in it and waited. And when it came with Salim and Black Lightning, I went into it clearly ready to add onto what they were already doing. I think that's the drawing line between Salim and myself, and even as Yasir on Love Is__. We all just needed that one shot. And when we got it, we never wanted to look back."
Now, with this new venture, Catlett was granted the opportunity to work with both Salim and his wife, not only to help paint a portrait of their love story onscreen, but to unknowingly improve the lens in which he viewed his own as well. "You know, going through this process of filming Love Is__ specifically, it made me aware of some things that I thought I had dealt with. Character things that I thought I had gotten past, it was like, 'Well no, we have to dig deeper into that.' And I think when you try to put love in the mix and showcase that, it's always going to teach you about you. Love will always teach you about you. But I wouldn't have never came to those conclusions had I not gotten this opportunity."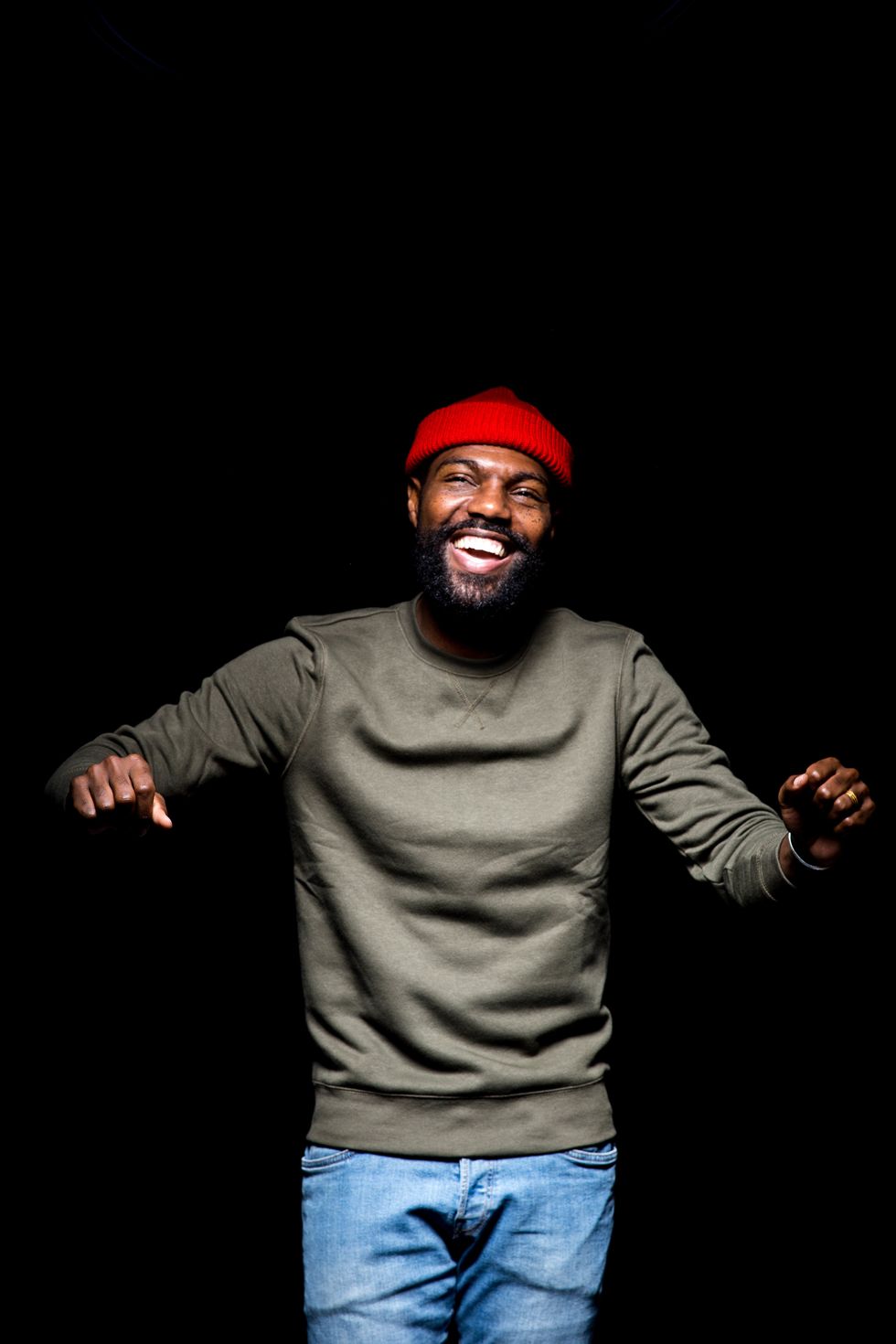 Trokon
"Love will always teach you about you."
And an opportunity, it seems, was all he needed. However, when I asked about his own personal love story with his wife RonDi Luz, he made it abundantly clear that she played a major role in his success as well. Much like Mara Brock and Salim Akil, Catlett's own ascension to bigger and better things was directly related to having a good woman, the right woman by his side.
"A lot of things took off for me when I got with my wife. And sometimes men miss that point that we can't get past a certain level because we're not with the right woman. She can get into places that we could never get into, she can pray into things that we could never get to because she is that side. She is that part of God that you need. You know, sometimes we as men think we have to have it all together, like we have to have all our ducks in a row before we approach a woman. But we forget what the raw essence of a woman is, she's a multiplier. We can't get to the next level as a man without linking up to that part of ourselves and that woman is the missing part."
"We forget what the raw essence of a woman is, she's a multiplier. We can't get to the next level as a man without linking up to that part of ourselves."
And that essentially is what love is. Two kindred spirits recognizing, reverencing, and respecting the innate abilities, character traits, strengths, weaknesses, and everything else in between. That is what makes life worth living.
To have love and to give love is one of the greatest privileges we as human beings could ever possess. The journey to not only have love but finding it is one that's littered with missed chances, leaps of faith, and boundless opportunities. But above all else, it is a journey paved for you and you only. It's a road map to which only you have the compass to.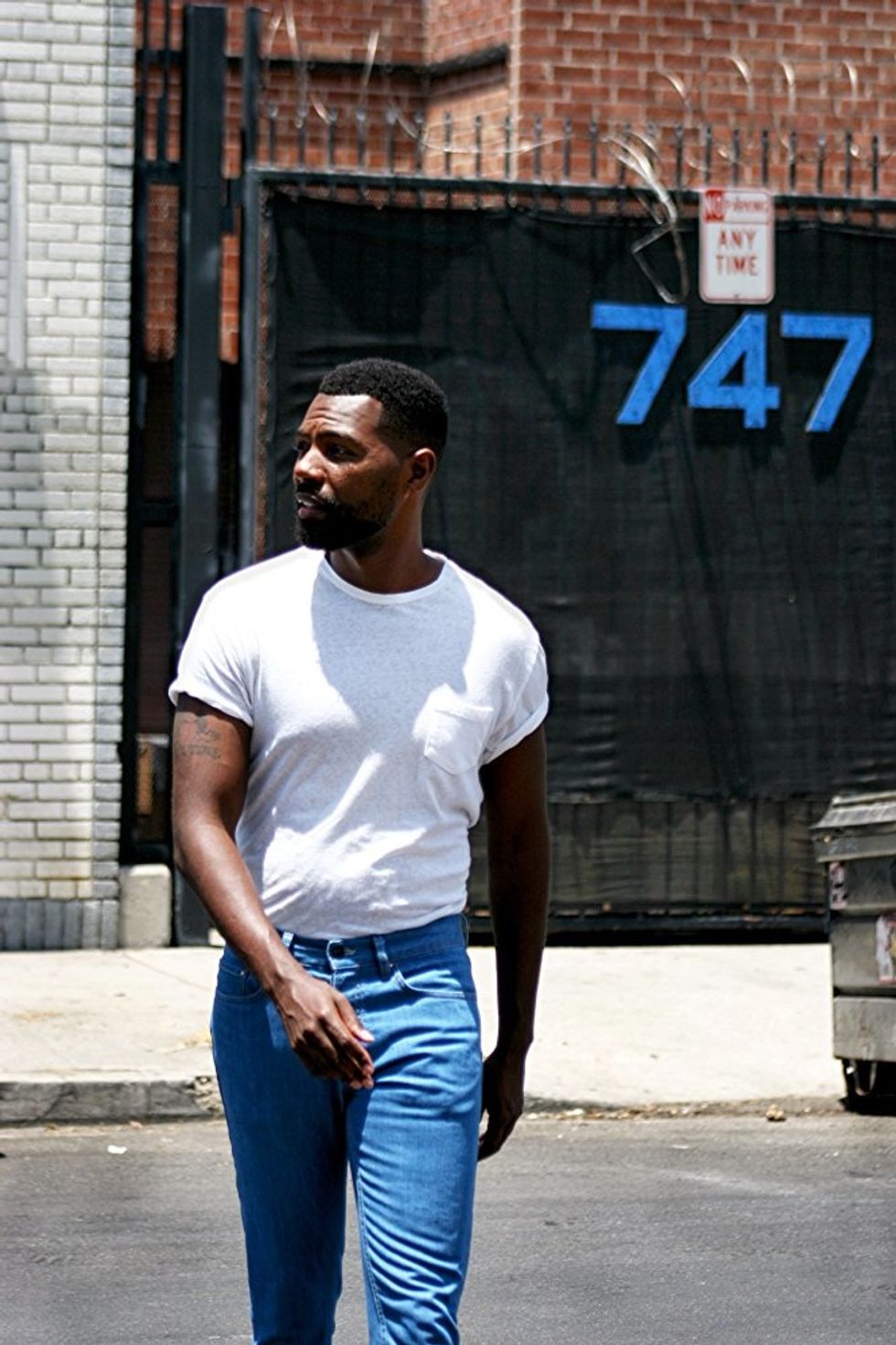 IMDB
And according to Will Catlett, it's a path to reconnection, not just to others but to the very heart of who we are as a people. "Love is— a joint effort. Love is a vibration, love doesn't care about rules, and we need to see that love, that Black Love. We do so much giving out, we love everybody else without loving ourselves first. We build up other communities instead of building ours first. People seeing black love on television, that's a good vibration. We need this love to get back to the realness of us and then we can venture out and hug and love on everybody else."
For more Will, follow him on Instagram.
Featured image via Will Catlett/IMDB