Who else is as excited as I am to watch the next episode of Love Is__ on OWN?
---
The budding love story between Nuri, the successful television writer, and Yasir, the broke, absentee father who's still living on his ex-girlfriend's couch, captured me within the first few minutes of its premiere episode and leaves me wanting more every damn time.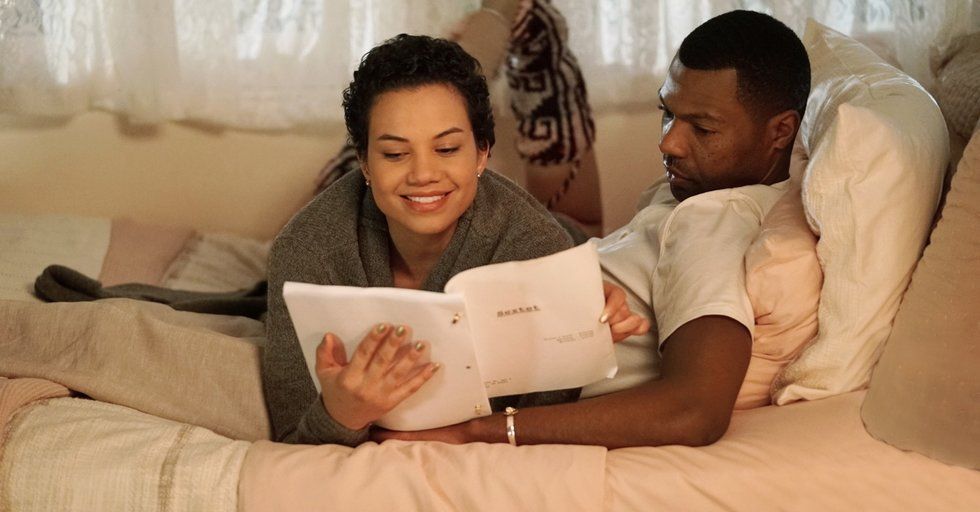 static.vibe.com
The series is inspired by the real-life love story of the show's creators, husband and wife producers and screenwriters Mara Brock Akil and Salim Akil.

Mara Brock Akil is the storyteller and producer of some of our favorite shows over the past decade including Girlfriends, The Game, and Being Mary Jane has. The creative professional recently hit her stride in her new home with the OWN Network, and she is gaining even more die-hard fans. Every Tuesday night, Love Is___ gets all the trending Twitter love.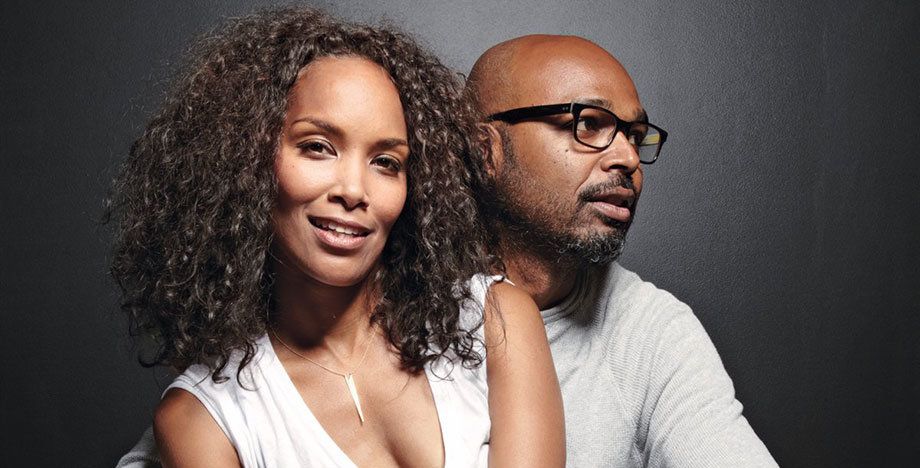 www.jetmag.com
Mara Brock Akil, Michelle Weaver (Nuri), and Will Catlett (Yasir) recently sat down with The Breakfast Club to discuss the inspiration behind the show, how the actors approach playing the parts based off of their bosses, and how love truly is all around us.

Artists are known for drawing inspiration from their lives in order to create, and the Akils have found a way to share their compelling love story by way of their latest hit series. Mara said:
"I use the facts of my life as inspiration...Marriage is a construct of society but the heart committed 20 years ago."
The Black Lightning duo are not only best friends, but they have been creating together for quite some time. Their work with Akil Productions has garnered them a lot of success, and with proper boundaries, they've also managed to keep their marriage thriving. They recognize that love is the only thing that keeps marriages together, and stress the importance of a strong support system. When asked about the work/love dynamic, Mara says:

"He's literally my best friend… We create boundaries even for each project we decide going forward who gets the last say so that we don't carry that argument into the other aspect of our relationship. I think you know when your relationship is a little rocky, so there's been times where even families have had to step in. So it's also important who you surround your relationship around, who's your sounding board to pull you guys back together. Our parents have mediated for us. It gets rough."
The series is a reminder that love is, well, complicated. The plot is even more complex given the fact that this story is based on actual events, which ultimately puts a great deal of pressure on the show's cast to get it "right". Michelle Weaver, who plays Nuri on the show, says that she didn't spend a lot of time studying Mara, which allowed her to relate to the role from her own perspective. She told The Breakfast Club:
"I think that was what was good because I wasn't trying to imitate a human, I went in there free and just truthful. That's the great thing about Mara she's very simple the way she writes but she's very very deep, like life. You know life is very complex but yet simple. So, I'm glad I didn't because I was able to be free and just enjoy the process. And then after meeting Mara, she gave me direction and I was like, oh. She gave me the full view, and then from there, I knew this is where I'm going to go."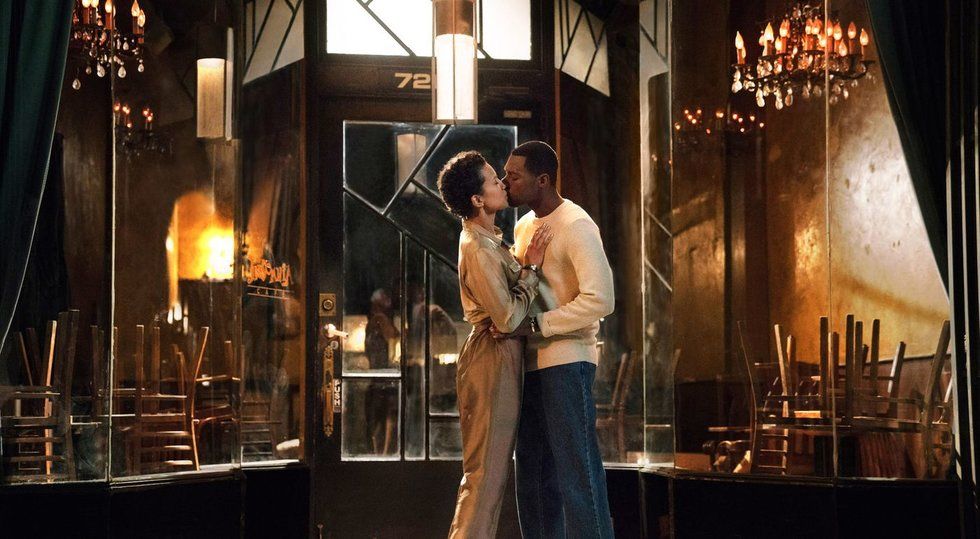 www.latimes.com
Will Catlett was also a relatively new actor when he was cast for the show. In order to prepare, he says he had to take small moments from his interaction with Salim Akil in order to truly understand his nuances and his deep love for his now wife. He tells listeners one of the most endearing nuggets when he says:

"One time, Salim, on the set of 'Black Lightning', when Mara came, he looked at her, and I promise you, the way this man looked at her was like he seen her for the first time but he didn't want her to go. So I was like OK...it was subtle, you know, and I was like OK, if I can get that, I'm good, I don't need to know nothing else."
Swoon!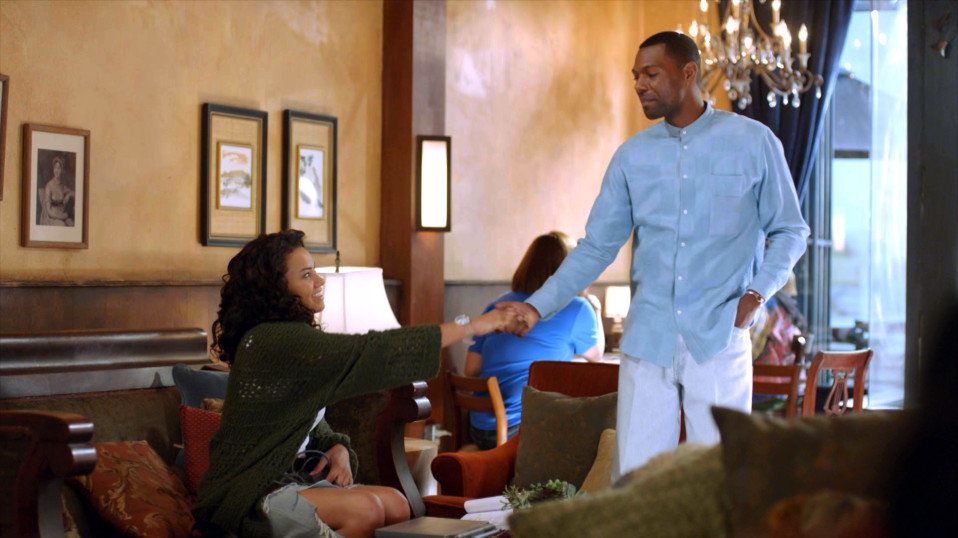 static.oprah.com
Without dropping any spoiler alerts, she reminds fans that because she is a storyteller and using her own life as inspiration. Because her life parallels the story of so many Black Americans generation after generation, she knew she had a responsibility to depict her story with transparency. She revealed:

"We're still unpacking a lot of pain, and as a storyteller, I wanted to get this right. Especially because it's our story, especially because I honor and love this man and his family. Again it's inspired by, it's not direct. I wanted to get this right for us personally and I wanted to get this right personally for us black people...what's been depicted for our narrative, it's not done well enough."
Some of us believe in love at first sight, while others cast the theory aside as a myth. With that being said, we all know that something as simple as the way a person looks at you to capture your heart forever. Mara describes this phenomenon as seeing the other's light. We all need more lessons in recognizing the light in each other, and Love Is___ is a beautiful depiction of what that looks like. In explaining what drew Yasir to Nuri, she says:
"He was drawn to her light. No, he doesn't know her yet really, even after four hours... but you can recognize light in each other. I think if we start to look for and teach our children and reteach ourselves how to look for light in each other, and share our light...let's keep looking for light, who's feeding you? Oprah--cuz I talk to Oprah now [laughter]--Oprah's like, 'You go where the love is.' Let's teach that, let's show that: go where love is."

This show proves that you can find love in a package you weren't even expecting. Sometimes you have to just trust your instinct and open up your doors.
To check out the rest of the interview with The Breakfast Club, click here.
Love Is___ airs on OWN Tuesday nights, 10/9c. Have you been watching? What's your favorite scene so far?