Hacks are cool. No matter what category they fall under, they are simply fairly memorable tips that can help to make your life a whole lot easier. Well, in honor of hacks doing just that, today I thought we should look into some that can make the cleaning up and upkeep of your home a whole lot easier to do. Some of these household hacks, you may have heard of before. Still, something tells me that within these 15 tips, you will learn at least a couple of new things. Are you ready to say "whaaaaa?" a few times?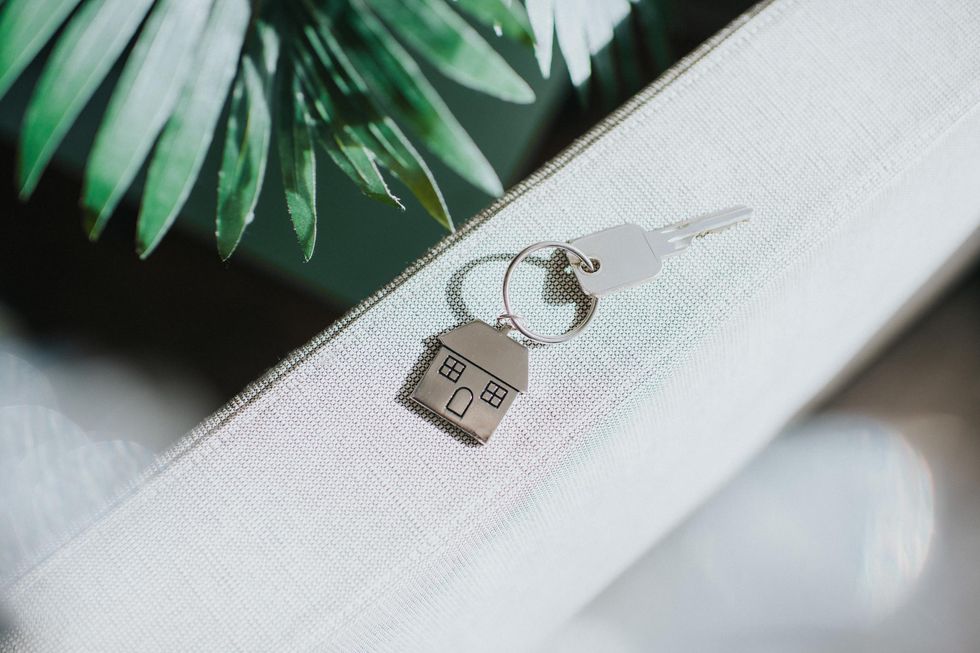 Getty Images
1. Paint Your Keys
These days, you can go to a local home improvement store and get a duplicate set of keys made in a design so that you can easily differentiate them. Still, if you are more of a DIY person, another option is to simply paint your keys; that way, you can easily tell the difference between what your house, office and car keys are. Some people even do it with nail polish. You can check out a video on how to do that here.
2. Warm Up Vanilla Beans in a Pot
I'll tell you what—something that can have the rooms of your house smelling absolutely unbelievable in under 10 minutes in a half cup of Fabuloso in three cups of water. Just put it into a pot and let it simmer on medium heat. On the other hand, if you're concerned that it could put some chemicals into the air, that's fair, I guess. An alternative is to replace the cleaner with some vanilla beans and/or cloves. Either way, both are a cool alternative to air fresheners (the scents typically last much longer too).
3. Place Straws into Your Vases
This particular hack has reminded me to get back into the habit of buying fresh flowers every Friday (I used to do it often).
Anyway, I really dig this back because, while flowers can last for up to 12 days (if you take care of them correctly), around the time that they start wilting, now you don't have to toss them out. All you need to do is put some straws into your vase, all throughout the stems and they will serve as an "anchor" so that your flowers will be able to stand upright again. Pretty cool, right?
4. Apply a Paper Clip to Tape Rolls
Sometimes, it really is the little things, y'all. I don't know about you but something that drives me completely up the wall is trying to find where the end of a tape roll starts. One way to avoid the drama is to mark the end with a paper clip. It makes the end so much easier to find. Plus, now it won't take forever to pull the end of the tape up.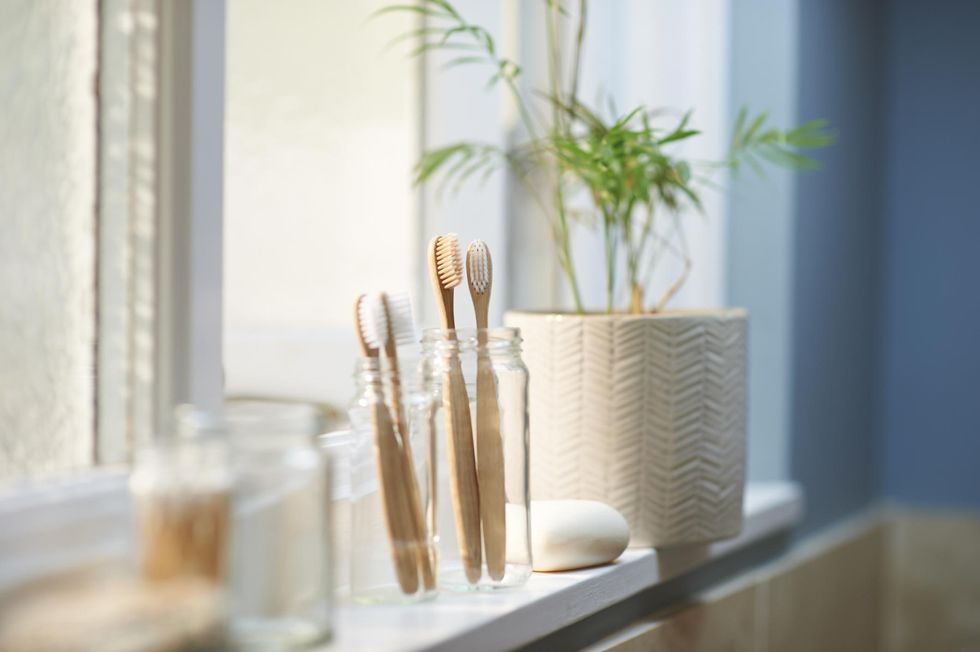 Getty Images
5. Secure Your Toothbrush with a Safety Pin
I keep my toothbrush in a cup, still this is kinda cool. If you're someone who'd prefer to keep your own brush off of your bathroom counter (because they tend to be on the germy side), all you need to do is put a safety pin around the "neck" of it. That way, the part of your toothbrush that you clean your teeth with will be suspended in the air and kept off of the counter.
6. Shave with Hair Conditioner
Instead of buying shaving cream for your legs and underarms, just pick up some cheap conditioner the next time that you're at the store. It works just as well as the commercial brands and it will save you a few coins. Also, if you want to extend the shelf life of your razors before tossing them out, soak them in a glass of olive or sweet almond oil. Make sure the razor part is what's in the oil. The oil will prevent rust from dulling your razors and it will moisturize your skin while you are shaving.
7. Clean Your Toilets with Mouthwash
Do your toilets need some extra cleaning?
No worries. Instead of heading out to purchase some expensive toilet bowl cleaner, just pour a couple of capfuls of mouthwash in there and let it sit for 30 minutes before brushing. It will remove the grime and hard water stains pretty easily.
(By the way, mouthwash can cut the stink out of your garbage disposal if you pour a cupful down it as well. Mint is best.)
8. Polish Your Wood Furniture with Essential Oils
There's no need to purchase any furniture polish for your wooden pieces. Just put some olive oil into a bottle, add a few drops of lemon essential oil (and maybe another scent if you'd like) and the combo will work just as well. Plus, it'll be less harsh on your furniture which is definitely a bonus.
9. Use Ice Cubes to Remove Candle Wax
What should you do if candle wax drips onto your furniture? Well, what you should definitely avoid is trying to scrape the wax off because that could damage the finish that's on your tables and whatnot. Instead, put some ice cubes into a plastic bag and place the bag over the wax. It should harden the wax enough that it will be easy to pull it off with your hands without wrecking anything.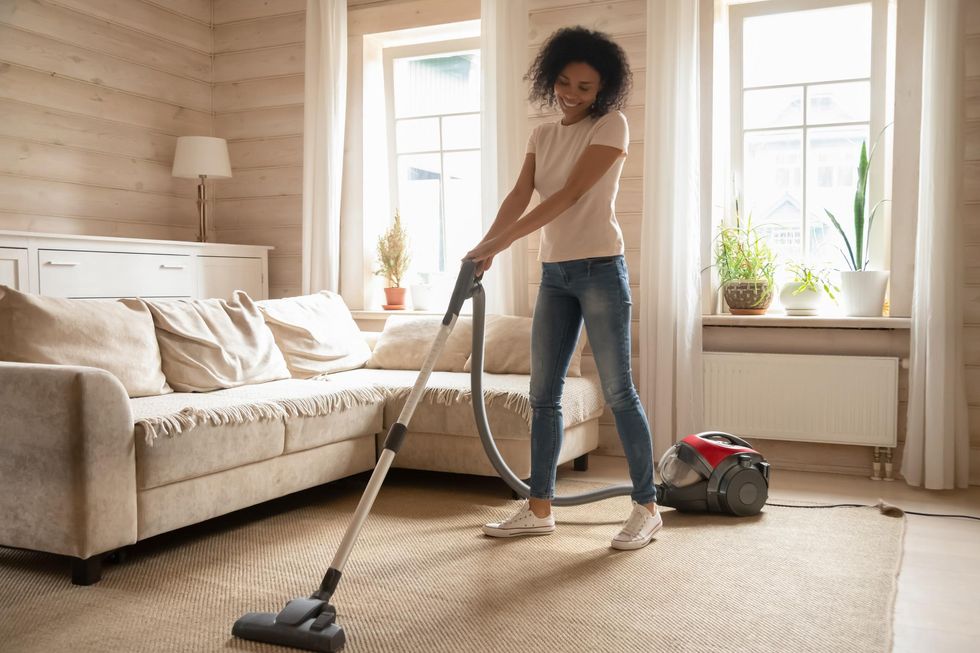 Getty Images
10. Sprinkle Some Splenda onto Your Carpets
This one is a trip. If you spill something on your carpet, you immediately sprinkle a lil' bit of Splenda on it and let it sit for 15 minutes, the Splenda should absorb most of the spill so that you can vacuum everything up without a stain being left behind.
11. Clean Pans with Alka-Seltzer
Is there anything more taxing than trying to clean up pots and pans that have "food gunk" all over them? Did you know that if you pour some hot water into them, add an Alka-Seltzer tablet, let the pots and pans sit for 20 minutes and whatever is stuck on should come right off? Try it. It just might amaze you.
12. Zap Your Sponges in the Microwave
Ain't nothin' worse than the smell of a nasty sponge. If you're someone who is quick to toss them, consider soaking them in some water and putting them in the microwave (on high) for a couple of minutes instead. Oftentimes, the issue isn't that it's time for the sponge to go; it just needs the odor-causing bacteria to be taken away from it. Your microwave is what can make that happen.
13. Scare Ants Off with Cinnamon Powder
Do you have a bit of an ant problem? Something that they hate—to the point where it kills them if they come into contact with it—is cinnamon powder. So, either sprinkle a little around their hangout spots or pour it onto them directly. It's a safer way to remove them without putting you or your pets at risk of the toxic fumes that come with standard insect sprays. Oh, and if spiders are your problem, they hate the smell of peppermint. Just for the record.
14. Freeze Your Pillowcases
Words can't express, just how much I hate going to bed when I feel hot. That's why I have a cooling mattress pad on mine, I make sure to turn my thermostat down (to around 67-68 degrees) and sometimes, I freeze my pillowcases.
If you put your own cases in a big Ziploc bag and let them sit in your freezer for about 20-30 minutes, they'll be cool enough for you to fall asleep comfortably.
15. Squeegees Are Great for Pet Fur
Last one. It's been a while since I've had a pet. Yet something that used to be a pain was the pet fur that they left behind. A cool remedy? After vacuuming up as much as you can, simply run a Squeegee over the leftover hair. It should pick everything right on up. Then you can run the Squeegee underwater and use it again as usual on your mirrors 'n stuff. It's one of the best household hacks going, chile. Enjoy!
Join our xoTribe, an exclusive community dedicated to YOU and your stories and all things xoNecole. Be a part of a growing community of women from all over the world who come together to uplift, inspire, and inform each other on all things related to the glow up.
Featured image by Getty Images
If you're looking to buy a home but fear that you won't be able to due to bad credit, you aren't alone. While the question might be, "Can I buy a home with bad credit?", you might be surprised to learn that the answer isn't as implausible as you might think. The average credit score for home buyers in America is at a staggering high of 731, but most home buyers can qualify for conventional loans with a credit score of at least 620. If your credit score falls below 620 or you lack a credit history all hope for owning a home is not lost.
Luckily, there are numerous paths you can take to become a homeowner.
1. Delay Homeownership To Repair Your Credit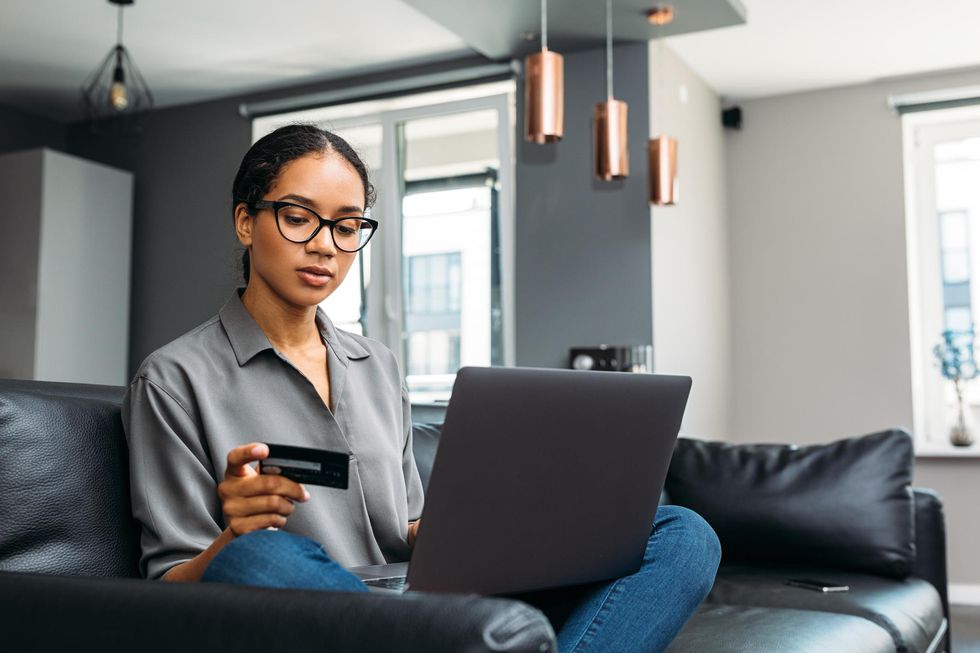 Getty Images
Repairing your credit score is easier said than done, but if you're not in a race to own a home this might be your best option. If you're aiming to apply for a conventional loan, then reaching a FICO credit score above 620 should be a priority. The higher your credit score, the more likely creditors will extend credit and you'll face lower interest rates. Review your full credit report, dispute any errors, and make plans to make on-time payments for existing debt. If you're feeling overwhelmed, consider hiring a credit counselor who's experienced with repairing credit.
2. Accept High-Interest Rates
If you have bad credit, accepting a high mortgage interest rate is a possible solution for your homeownership woes, but it may come to haunt you in the future. Mortgage lenders consider your credit score when deciding you qualify for a loan and determining your interest rates. A high credit score signifies to credit lenders that you're less likely to default on your mortgage loan, so they provide lower interest rates. When your credit score is low, lenders perceive lending to you as a risk and require a high interest rate to offset the extra risk they're taking on. In the long-term, these higher interest rates can lead to you paying thousands of dollars more in mortgage payments than if you had a low interest rate.
3. Save For A Large Down Payment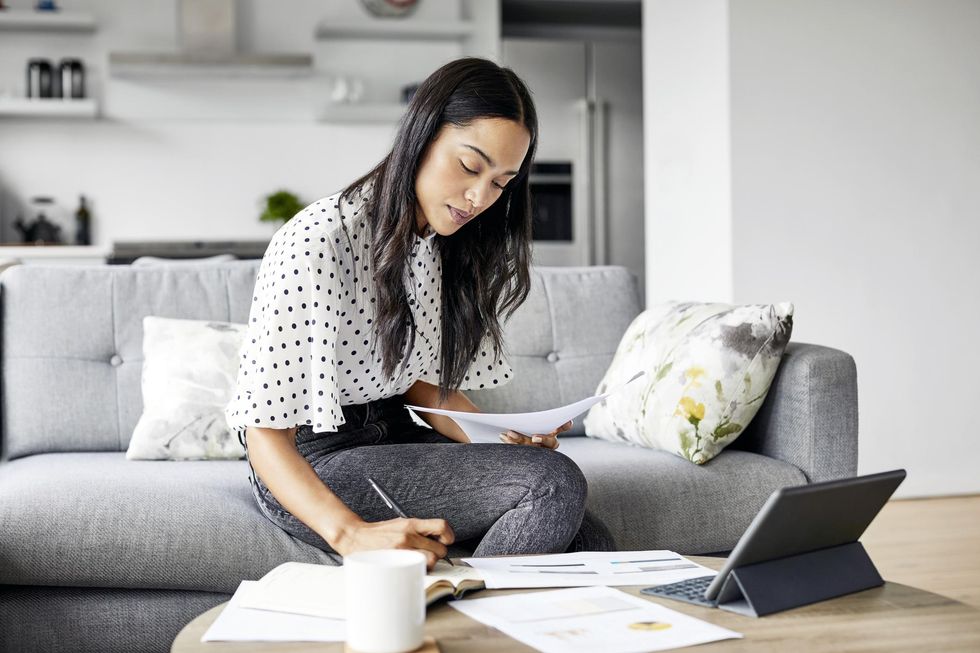 Getty Images
When you make a down payment on a house, that means you are paying a lump sum amount upfront to purchase a house. A down payment is usually expressed as a percentage of the full price of the house, and the minimum down payment varies depending on the lender and personal credit history. But, choosing to pay a downpayment of 20% can improve your odds at qualifying for a decent mortgage rate from a conventional lender, despite having bad credit.
4. Consider An FHA Loan
FHA loans are insured by the Federal Housing Administration and protect lenders from defaults on payments. This protection makes it easier to meet lender qualifications and results in lenders providing lower interest rates. This is a perfect option for borrowers who have a credit score of at least 580. To qualify for FHA loans, there is a typical requirement of a minimum of 3.5%. A great part about an FHA loan is the ability to still qualify for a loan despite a history of bankruptcy or other financial problems.
If you're thinking about applying for an FHA loan, it's good to know that they're available with 30-year or 15-year terms. Pretty much, you're estimated to pay off your loan within 30 or 15 years with regular payments depending on the loan term you choose. Also, you have the option to receive fixed or adjustable rates on your loan.
5. Take Advantage Of Seller Financing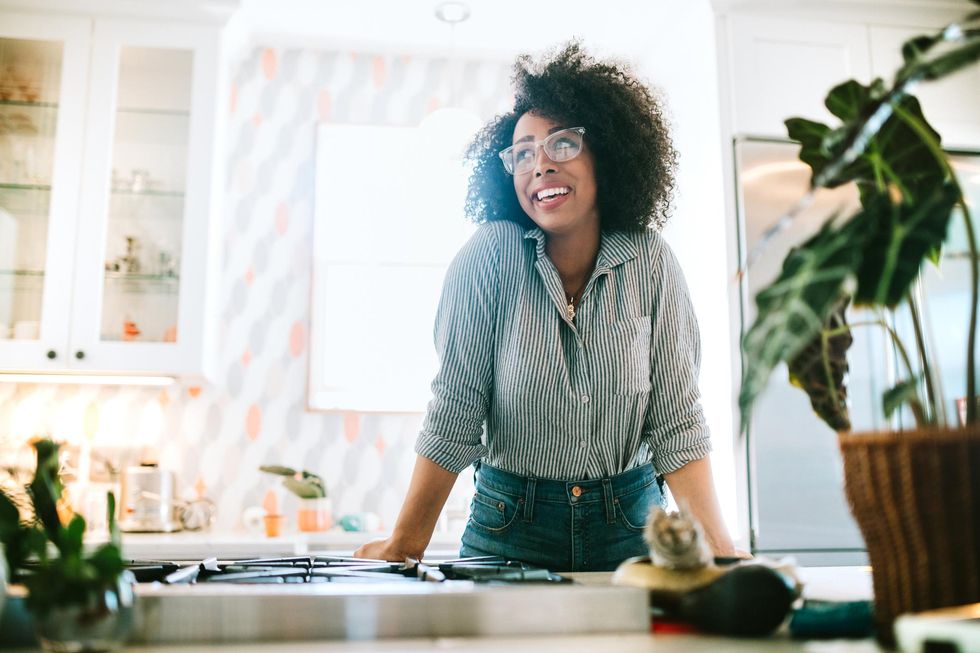 Getty Images
Taking advantage of seller financing is a phenomenal option for someone with lackluster credit because it doesn't involve a bank. The seller and buyer make the payment arrangement between themselves and the seller finances the purchase for the buyer. When purchasing a home through seller financing, it's important to hire professionals to draw up a promissory note and contract stating the interest rates, payment schedule, and payment default consequences. This method of financing doesn't involve a transfer of principal from buyer to seller, but it's an agreement that the buyer will pay a sum of money over an agreed-upon period.
For some people, the purchase of a house might be the biggest purchase they'll ever make. Owning a house is seen as a sign of financial stability and it's associated with the "American Dream" causing people to hastily buy a house. People may rush into buying a house, but it's still a major commitment that shouldn't be taken lightly, regardless of your credit history.
Are you a member of our insiders squad? Join us in the xoTribe Members Community today!
Featured image by RyanJLane/Getty Images

Keep reading...
Show less
It's no secret Naomi Campbell is living large, but did you know she had a relaxing Keyan retreat in addition to her other homes? Actually, the supermodel was just appointed the country's new tourism ambassador for her supreme adoration for all things related to the culture, including her estate there.
The open-air residence is located in Malindi and its sky-high Makuti roofs can't be missed. Naomi invited Architectural Digest inside to see the stunning, nature-inspired decor and gave fans a virtual tour of the impressive digs that also house a spa. "It's a beautiful place. This is definitely my go-to place [for] chilling, relaxing, and like completely shutting down...Kenya is just like a natural gem. It has the Safari, it has the bush, it has the coast, it has the dunes—it has all the elements," Naomi gushed mid-tour.
Inside Naomi Campbell's Luxury Villa In Kenya | Open Door | Architectural Digest
After going from room to room, which included shuffling across lush greenery and several outdoor pools, she concluded the tour on this note:
"I hope that you will all now look at Kenya with different eyes and come here and enjoy the gorgeous nature that it gives. The African continent is where it's at. Watch. Been saying it for a long time, but you'll see."
Now, if booking a ticket to Kenya is not in your future anytime soon, we did pull some key elements of the fashion legend's decor that will bring all the Kenyan vibes straight to you. From Moroccan light fixtures to wildlife art, below see how you can create your own naturistic oasis.
Coffee Table Books That Set The Mood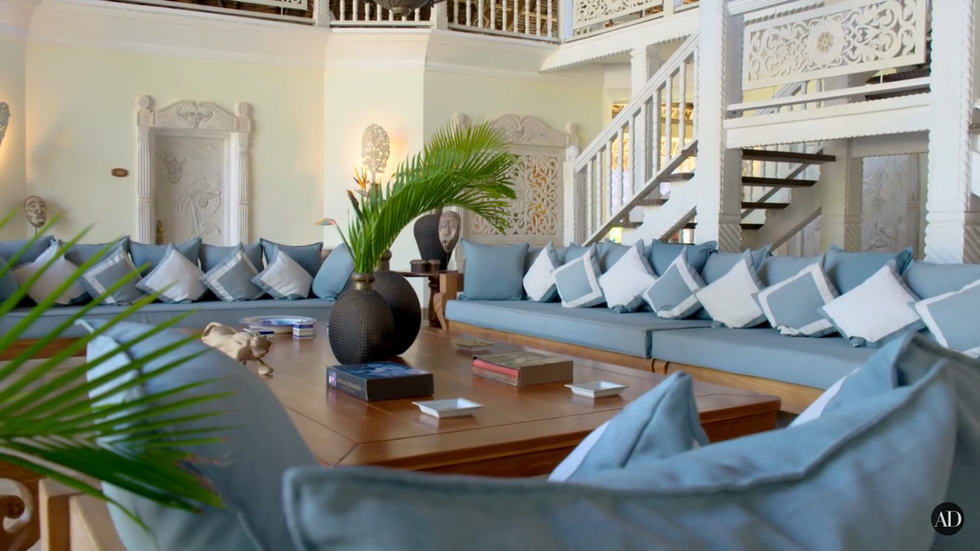 Architectural Digest/YouTube
"We have to give props to the two ladies which [are] Carol Beckwith and Angela Fisher who have been champions of Africa and Kenya for so long," Naomi says to the cameras before adding, "[They're] my heroes of the whole region because they've just done [so much for] and always [just showed] the beauty of Kenya."
We figured what better way to bring some authentic Keyan culture into your space than with first edition copies of Naomi's heroes. This beautiful set is filled with photos and stories to swipe through of the people Naomi holds so dear. This photographer and author duo's work can sit pretty on your coffee table that's most likely from Ikea, unlike Naomi's handcrafted Keyan woodwork. A girl can dream!
Fake a Green Thumb and Breathe Easy 
"What I love about being here is that you're really living outside, you know? Even if you're covered, it's still open...you still get the natural air and the breeze," Namoi talked up her space. Well, since most of us regular folk aren't living in enormous villas, you can bring a little piece of the outside inside. And while real plants have awesome benefits aside from your decor needs, some of us just aren't blessed with a green thumb. If that's you, save yourself the grief and adopt an artificial plant baby. You'll be glad you did when you're admiring its green hue all year long.
A Lush Bed Canopy to Cozy Into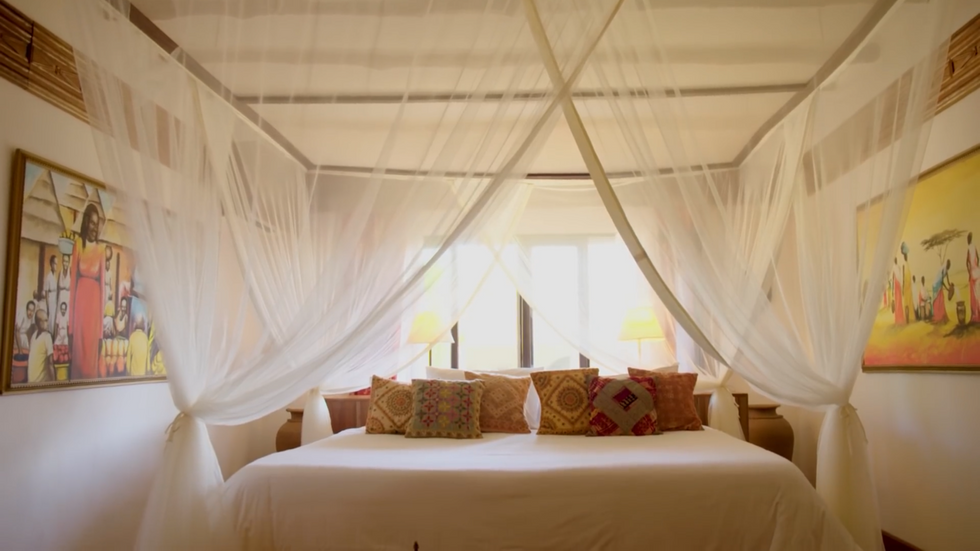 Architectural Digest/YouTube
Naomi has a love of bed canopies, but honestly who doesn't? "I always love when I go to hotels and they have it," she said. While her canopies double as mosquito protection in Kenya, you can play pretend and just enjoy the cozy aesthetic.
She also served up a bit of beauty advice in the bedroom, too: "I don't personally sleep in air conditioning. I don't like it. It gives wrinkles, I believe."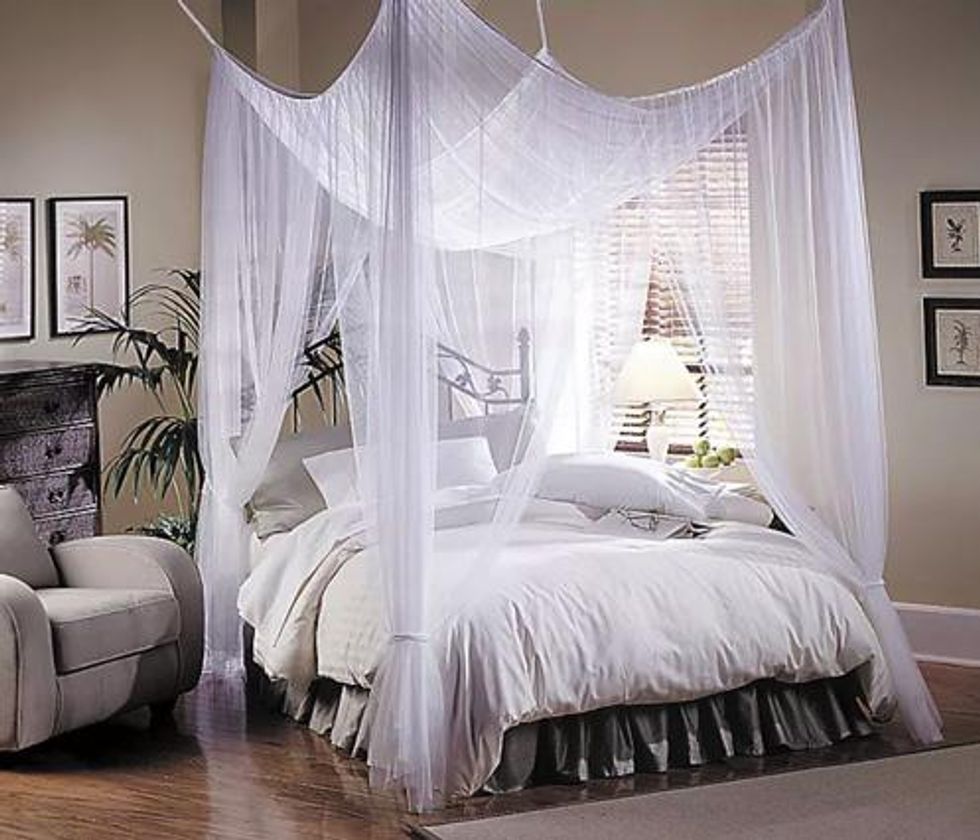 Bed Bath & Beyond
Wildlife Art That Sparks Creativity  
Naomi's home is full of art—paintings, sculptures, photography. She notes Armando Tanzini as one of her favorite local artists and credits him for many works featured in the home. Original art can be pricey, so we suggest copping a print instead. She showed off a lion portrait displayed on her bedroom wall, so we found this print that also makes a statement.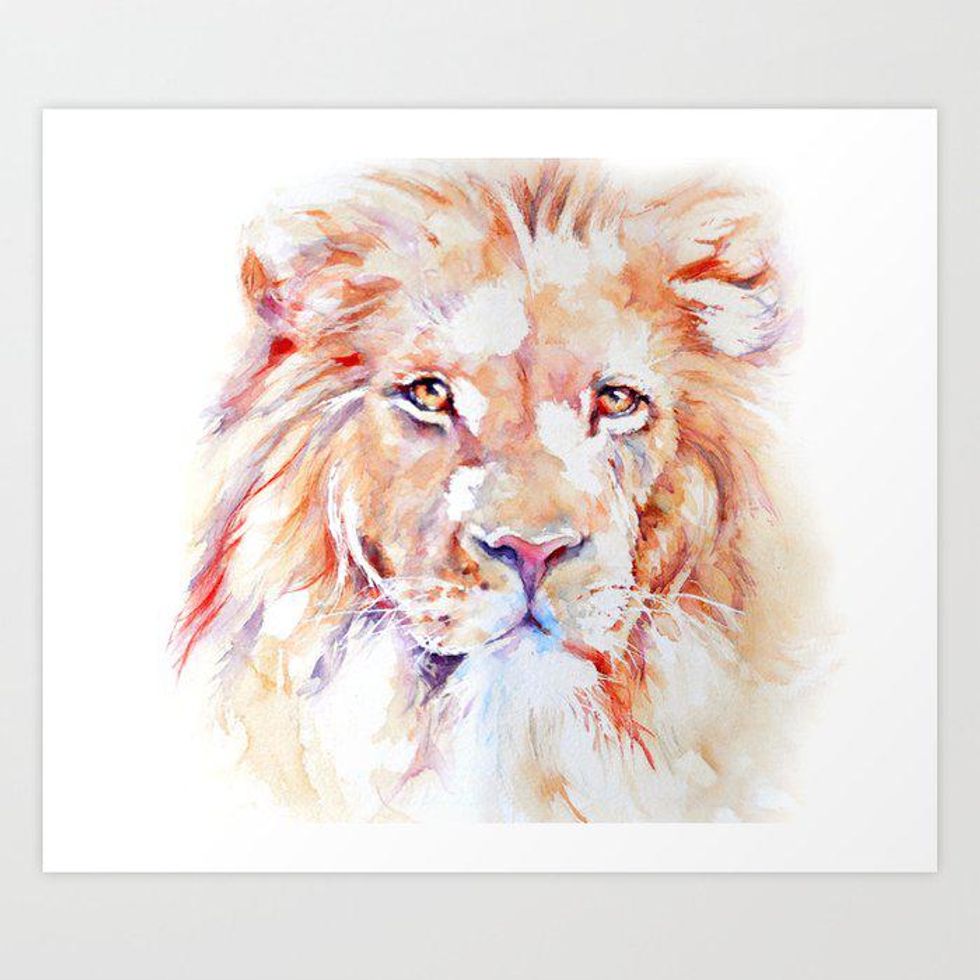 Society6
Moroccan-Style Lighting to Ignite a Vibe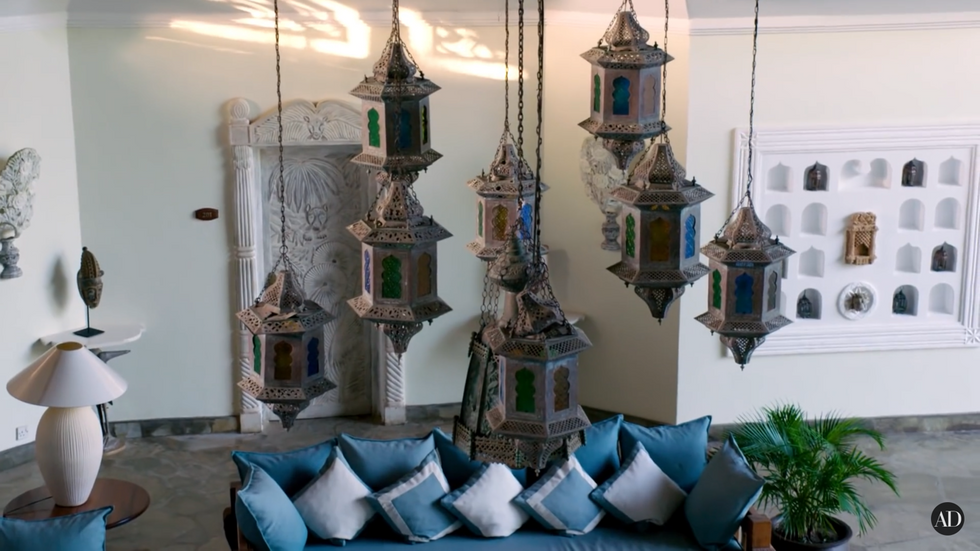 Architectural Digest/YouTube
Naomi showed off a lantern-style chandelier noting, "It has that Moroccan Egyptian vibe." We're not sure how many coins the authentic Kenyan piece she has in her home will run you (Our guess? Many, many coins.), but get a similar vibe with this luxe table lamp version.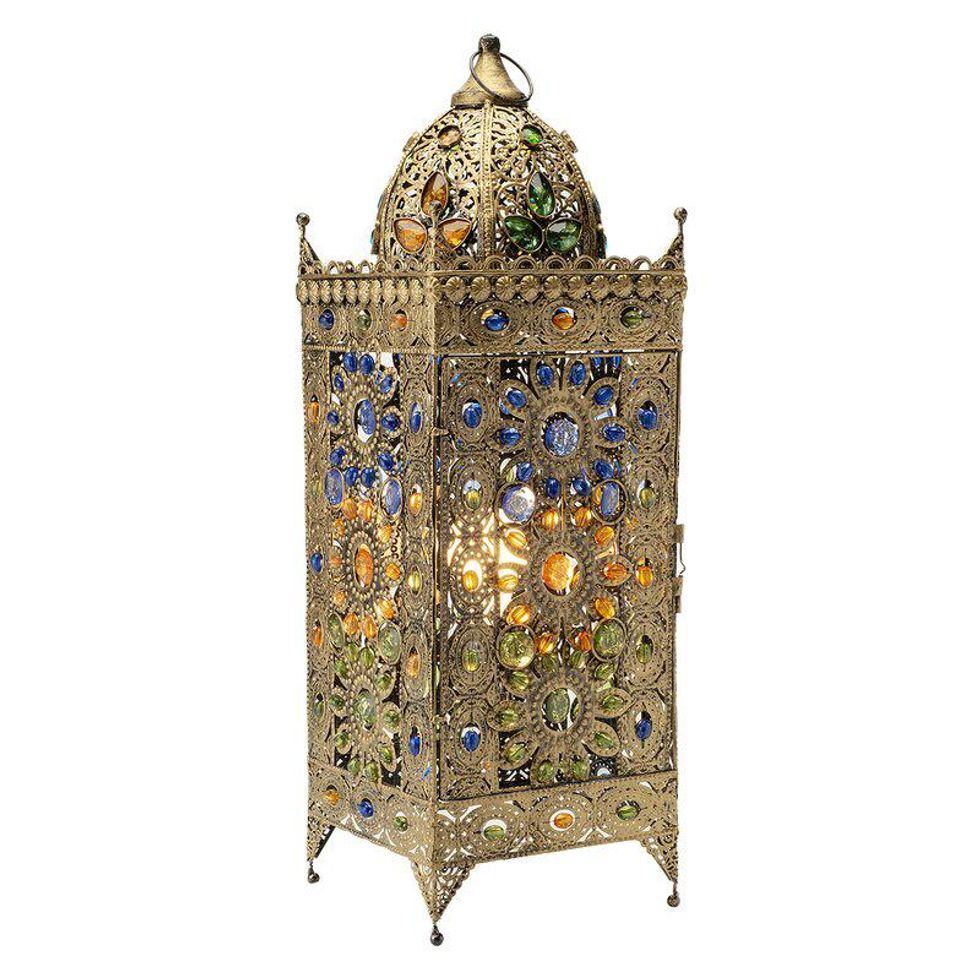 Wayfair
Featured image screengrab via Architectural Digest/YouTube

Keep reading...
Show less
If you have an Instagram page, then surely you've seen the growing number of black women getting into the plant game. Since we began quarantining due to the COVID-19 pandemic, the number of black women becoming plant moms has grown exponentially. Caring for plants has propelled itself far past its aesthetic roots, and instead the act of growing, cultivating, and watering something outside of ourselves has become a lifeline, a reminder of normalcy, and an act of self-care. From the Fiddle-leaf fig tree to Bird of Paradise, houseplants have become a reminder of how beautiful growth can be.
Still, for many, having plants was a passion long before we even heard of COVID-19. I reached out to some of these women, women I like to call OG plant moms. During our conversation, we discussed how they got into caring for plants, what plants they love, and tips and tricks for caring for plants just in case you need help like me. Here's the rundown.
Meet the Ladies
Antonia
Antonia, who is a teacher by day, not only cares for her two dogs, she also has over 60 plants. She runs a site called The Modern Plant Lady where she gives you the quick rundown and simple steps to care for your houseplants. Follow Antonia @themodernplantlady.
Chanel
Chanel Anice is a self-proclaimed plant mom, vibe cultivator and yogi. Chanel drops tons of tips and tricks on her Instagram page, so make sure you follow her @chanel.alamode.
Veronica
Veronica, who is known in the houseplant space as The Houseplant Therapist, uses plants for therapy. She's also the creator of #brownskinplantmama. Access a free plant buying guide here and follow her @brownskinplantmama.
How did you develop your green thumb?
Antonia: I developed my green thumb through lots of research and plant conversations with my mother. I spent many hours reading and learning about plants.
Chanel: Growing up, my mom always kept a ton of plants around the house. Like, a lot, even by my standards. But they were just always there so I never paid them much attention— until I bought my first plant (a snake plant) back in 2016. One plant became two, then three and my collection just slowly grew from there! I always say to start with something easy and low-maintenance to boost your confidence. From there, you really can learn a lot from YouTube University! There's a whole thriving plant community on there with a wealth of knowledge. I can be kind of intense and love learning about new things, so there was a period of time where I was literally watching hours of plant videos daily, just completely in awe of their magic!
Veronica: My mother is a master gardener and I grew up with a living room full of houseplants of all different types. There were so many plants you could barely see out of the front window! In addition to our indoor plant collection, we grew food in our outdoor garden. I would help my mother tend to our different fruits and vegetables at a young age, so I guess you could say that my ability to care for plants is an inherited gift that was passed down because, in addition to my mother, I come from a lineage of sharecroppers.
What plants do you find yourself gravitating towards?
Antonia: I find myself gravitating towards big ones! I get excited about anything that's big and green. I love tall plants and ones that spread out wide. I remember the first time I got my hands on a tall Fiddle-leaf fig (taller than me), I was ecstatic! I would walk into my living room and regularly gawk at it. To have something so beautiful in my home made me extremely happy.
Chanel: I have all sorts of plants in my collection, but I always find myself drawn to tropical plants— Monsteras, birds of paradise, ZZ plants, Rubber Plants. Those are a few of my favorites. They make such a bold statement with their striking leaves, and I really love that kind of boho, jungle vibe for my space. Tropical plants are the perfect way to add that flair.
Veronica: I absolutely love pothos and philodendron varieties. Each have their own uniqueness and I love that they can either climb or trail.
"Plants have become a form of self-care for me because they force me to slow down and give them attention. I check on my plants every Wednesday and Saturday. This means that no matter how crazy the week is, right in the middle of it all, I have to take time to check on every plant in my home and give it the care it needs. When Saturday rolls around after an exhausting week, waking up and tending to my plants provides me a sense of calmness and clarity."
How have plants become a form of self-care in your home, especially during these times of COVID-19?
Antonia: Plants have become a form of self-care for me because they force me to slow down and give them attention. I check on my plants every Wednesday and Saturday. This means that no matter how crazy the week is, right in the middle of it all, I have to take time to check on every plant in my home and give it the care it needs. When Saturday rolls around after an exhausting week, waking up and tending to my plants provides me a sense of calmness and clarity. It relaxes me and helps me decompress from the week.
Chanel: My plants have always been a form of self-care for me. They are natural mood-boosters and stress-reducers, which is one of the first things that I noticed when I first started taking care of plants a few years ago. With all the uncertainty in the world, it's so easy to get caught up in thinking about the past or worrying about the future, which is ultimately the root of a lot of the feelings of sadness, worry, and anxiety we might be experiencing. My plants keep me grounded in the moment because you really have to get still and pay attention to learn each plant and her unique needs. Putting that time and energy into taking care of my plants naturally translates into me taking better care of and being kinder to myself. Plus, the simple joy of seeing the plant you've been nurturing putting out a new leaf is like nothing else! All the amazing people and communities I've met through my plant journey have been an unexpected bonus. That sense of connectedness is something that a lot of us are missing while we're stuck at home.
"My plants keep me grounded in the moment because you really have to get still and pay attention to learn each plant and her unique needs. Putting that time and energy into taking care of my plants naturally translates into me taking better care of and being kinder to myself."
Veronica: I truly believe that plants can be used as therapeutic properties for mental emotional and spiritual healing. My sister died unexpectedly in February of 2018. I avoided going to grief therapy for a year and finally embarked on the journey after putting it off for an entire year. Having successfully gone through a year and one month of traditional talk therapy, I ended our relationship (it was amicable) and was met with the responsibility of continuing the hard work I had done over the last year. One week prior to the shutdown, I visited my local nursery to grab some new plants hoping that they would uplift my spirit from the late winter blues.
Little did I know that one trip would not only bring me back to my love for plants, but provide me with a healthy practice to continue my journey of self-love and healing after the intentional work with my therapist. I had lost myself completely when my sister died. I was in a very dark place and didn't have the will to care for myself or anything else (other than my daughter). It was all a divine connection the way plants saved me. Had I not selected the therapist that I did (who had plants all over her office which piqued my interest in them again), I would not have seen and experienced the healing properties of plants and I most certainly would not have a platform that is geared towards helping others find and understand that plant therapy is real! All of this happened unexpectedly during the pandemic as my next necessary pivot. I am humbled to be the vessel to do such divinely inspired empowerment work.
"I truly believe that plants can be used as therapeutic properties for mental emotional and spiritual healing... I had lost myself completely when my sister died. I was in a very dark place and didn't have the will to care for myself or anything else (other than my daughter). It was all a divine connection the way plants saved me."
Can you share any tips or tricks that you've learned on your plant journey?
Antonia: Reach out and connect with other plant parents and lovers. There's a wealth of knowledge in the plant community and most plant folks love to talk about plants and help others with their plants. Most plants get overwatered. Go under before over. If you're struggling with a plant, don't give up. Do some research, reach out to plant-loving people and keep trying. Don't be so quick to throw it out and get a new one. Getting to know a new plant takes time. The tips and tricks out there on the web are a great starting point, but sometimes it takes you figuring it out on your own as you get to know your plant. Be patient.
Chanel: It might sound obvious, but when it comes to keeping your plants happy, light and water are really the two most important factors. So, before you choose a plant, take some time to learn your space. Are there lots of trees or tall buildings outside of your window? What type of light does your space get? Watch how the light moves and changes in different rooms throughout the day. Pull out the compass app on your phone and figure out which direction your windows face— a north-facing window is going to get a lot less light than a south- or west-facing window. Then you can choose plants that will actually survive and thrive in your space. Next, I always recommend you get a moisture meter. They're only $12 on Amazon and they basically take all the guesswork out of watering.
Veronica: The most vital tip that I have learned and constantly share is that you must know the conditions of your living space first because going out to buy a ton of plants. If you don't have the environment for your plants to thrive, you will not be successful at keeping them alive. Knowing the lighting situation in your home is so important because it will lessen the headache that comes with trying to care for a plant in the ways it needs. Knowing the lighting situation in your space also allows you to find particular plants that thrive in that environment. Not doing so will cause many headaches down the line so let's avoid that before it becomes an issue (P.S. grow lights are helpful when you don't have the best lighting, but I wouldn't recommend them until one has some care experience under their belt).
Join our xoTribe, an exclusive community dedicated to YOU and your stories and all things xoNecole. Be a part of a growing community of women from all over the world who come together to uplift, inspire, and inform each other on all things related to the glow up.

Featured image by Look Studio/Shutterstock

Originally published August 20, 2020
Keep reading...
Show less
What inspired me to write this piece is very simple. Most of us spend at least 6-8 hours in our bedroom, so I personally think that it should be the most invested room, décor-wise, in the entire house. Like me? I've worked from home since 2000 and I spend a ton of time in my living room. It's pretty warm and cozy, no doubt. However, the time I've slowly put into making my bedroom the way it is now? Whether it's a catnap or retiring for the evening, I'm literally thrilled whenever it's time to go into that space. And that's because of how I've decorated it.
Spring is the time of year when a lot of us do some cleaning and adjusting to our surroundings. If your bedroom is "cool" yet you know, deep down, that it really could be much better, here are some inexpensive ways (like literally under $50 a pop except for the wake-up light which is around $150) to make your bedroom the one room in the house that evokes so much calm, peace and beauty that you almost, quite literally, can't stand it.
1. Buy Yourself a Wake-Up Light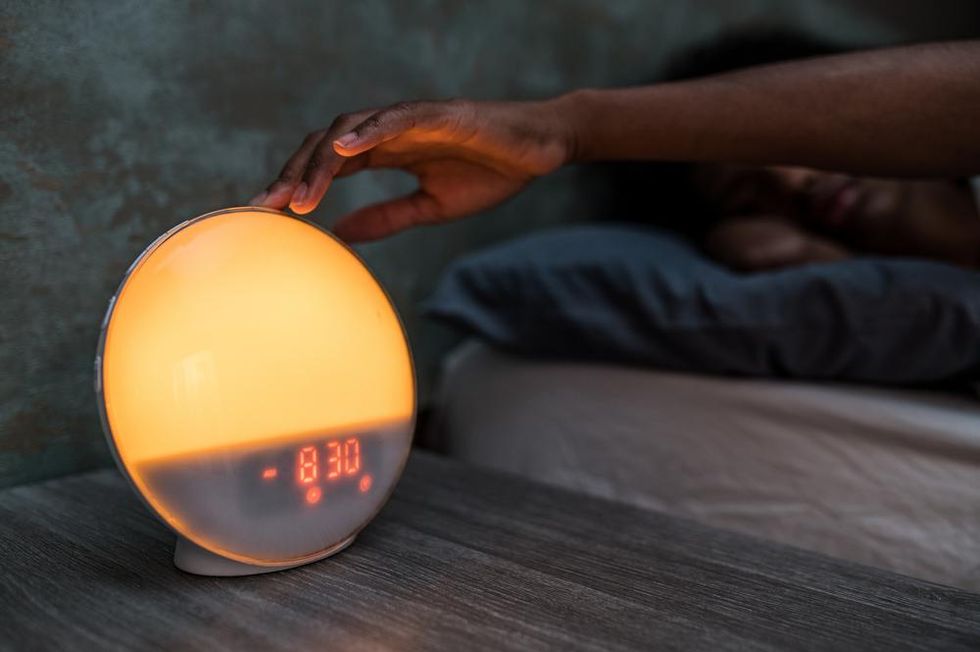 Unlike a lot of people I know, I actually like it when daylight savings time causes us to "fall back". That's because I enjoy the fall and winter seasons, including the fact that it stays darker longer. Which is why I have blackout curtains hanging up in my bedroom; to me, the darker it is when I retire for the evening (or try and catch a nap), the better. Yet regardless of the time of year that you prefer, something that you might want to invest in is a wake-up light. The long short of it is, it mimics sunrise in order to ease you into light instead of "jar" you with it. Some come with alarm clocks and lighting settings that makes it easier on your eyes to read before turning in. If this is something you'd like to add to your bedroom, there is a list of some really great ones right here.
2. Install Some Color-Changing Light Bulbs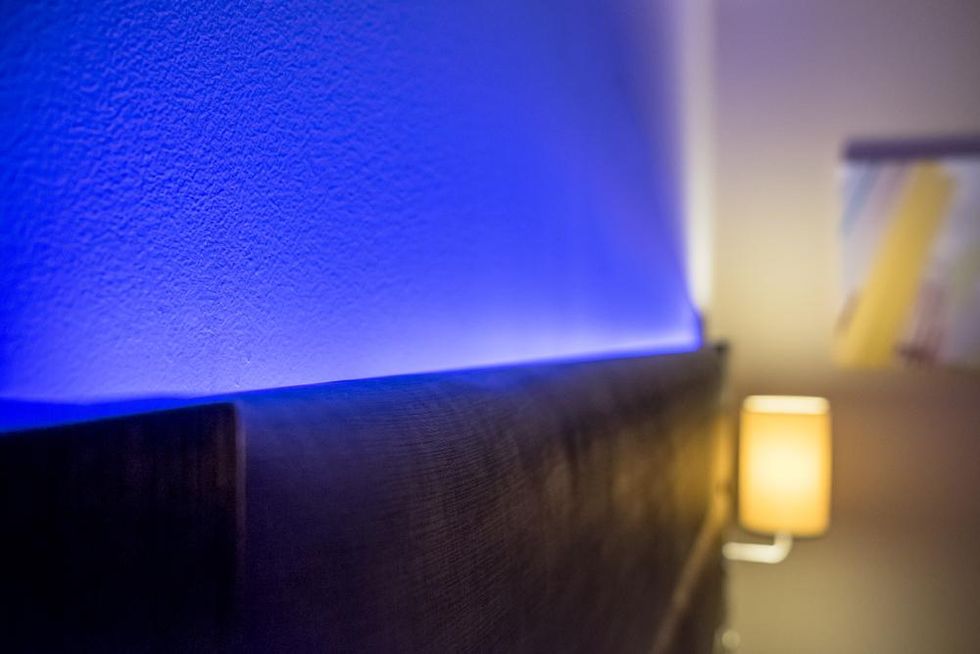 Speaking of lighting, overhead lighting is pretty much the worst when it comes to your bedroom. In the daytime, go with natural light (if you don't want anyone looking into your bedroom from the outside in, you can always get your bedroom windows professionally tinted, so that you can see out and others can't see inside). At night, how about some LED (LED ones last longer and are better for the environment) color-changing light bulbs? Some also mimic the sun by being warmer in the morning and evening and cooler in the middle of the day. However, a more dramatic spin is to get the kind of bulbs that literally change to a variety of colors. Some are even remote- or voice-activated (I know, right?). You can read up on some of the best of the best by checking out The Spruce's "The 7 Best Color-Changing LED Bulbs of 2021".
3. Get Bedding That's in Calming Colors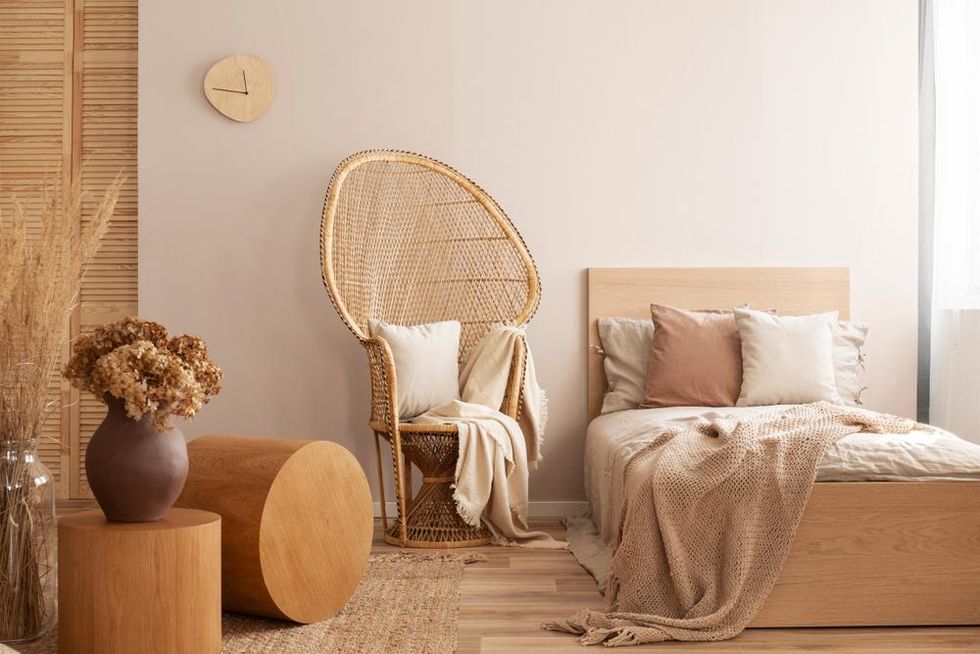 Color psychology is very much so a real thing. So when it comes to creating a warmer and cozier space in your bedroom, adding colors that are proven to calm you is your best bet.
Lavender symbolizes serenity, grace and silence. Blue-grey is all about sophistication and elegance. Dusty pink evokes femininity and beauty. Sage green is rooted in wisdom, peace and growth. Beige promotes internal peace of mind, simplicity and warmth. Taupe represents modesty, maturity and dignity. Sea blue is all about calm, inspiration and health. And pale orange represents creativity, happiness and encouragement.
These are just some of the colors that can help to calm your senses, even if you use them as merely accent colors to your overall bedroom décor.
4. Fill a Diffuser with Lavender, Bergamot or Vetiver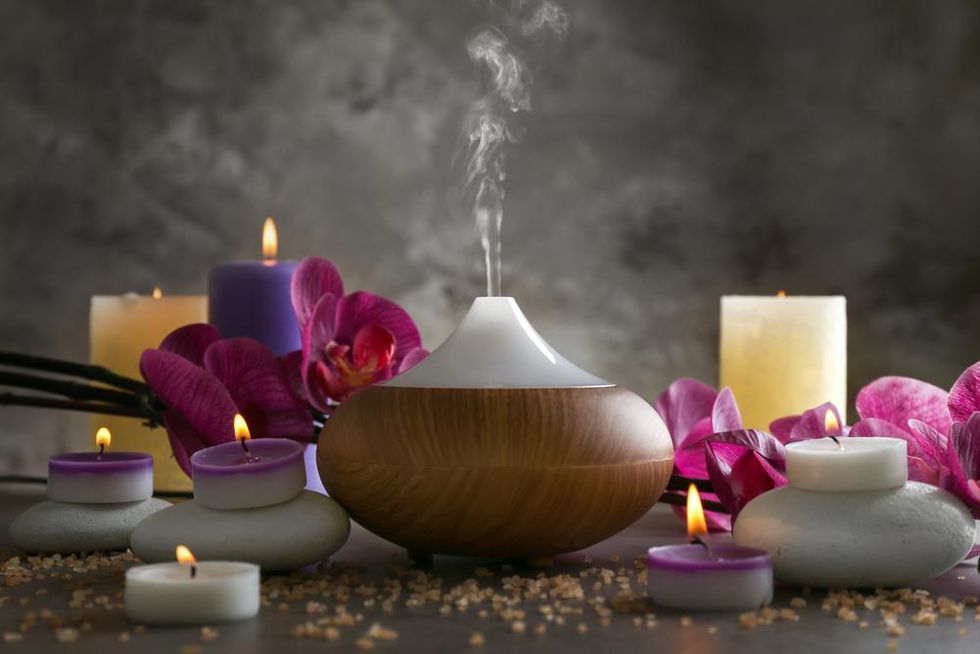 It's one thing to have a room that is visually beautiful. You're taking it up a few notches to have one that smells absolutely amazing. As far as your bedroom goes, scented soy candles are one option. Only, if you're someone who doesn't open up your windows a lot (for continual air circulation's sake) or you forget to blow your candles out, well, you can see how problematic that could become.
The alternative? An essential oil diffuser. Not only is it safer but the overall benefits are numerous. Essential oil diffusers are able to help to relieve anxiety, boost your immunity, calm your senses, eliminate odors and improve the quality if your sleep—all things that you definitely want to transpire in your bedroom, right? As far as some of the best scents to use, lavender reduces your blood pressure and heart rate and helps you to sleep better, bergamot eases the feelings that are associated with anxiety and stress and, vetiver calms nervousness, helps with anxiety and is even an oil that has a reputation of helping with healing that is associated with emotional trauma.
5. Put a Faux Tree in Your Bedroom (or Hang Some Ceiling Plants)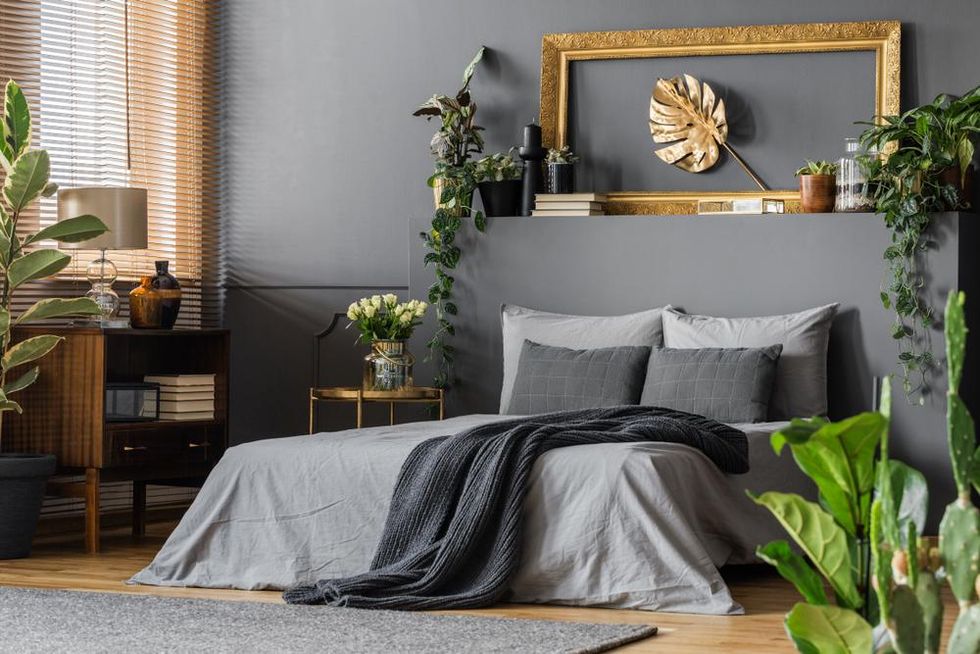 Without question, one of the best additions to my bedroom is this tall faux plant that I have in one of my corners. There's something about it that makes me feel really peace-filled and relaxed. And just why is it fake? Although I did grow up with quite a few plants in my home, I don't really like the upkeep that they require. And since a lot of stores have some pretty impressive fake ones these days (lots of arts and crafts stores have them, for instance), I decided to take the low-maintenance route.
Speaking of greenery, another awesome option is to hang some plants from your ceiling. You can put up some literal ones (you can check out a MasterClass on how to do that here) or you can find some fake greenery vines (also at arts and crafts stores) and come up with creative ways to hang them. If you want to do something like a vine wall, a sistah broke down how she did it on YouTube. Check it out here.
6. Design a Floral Accent Wall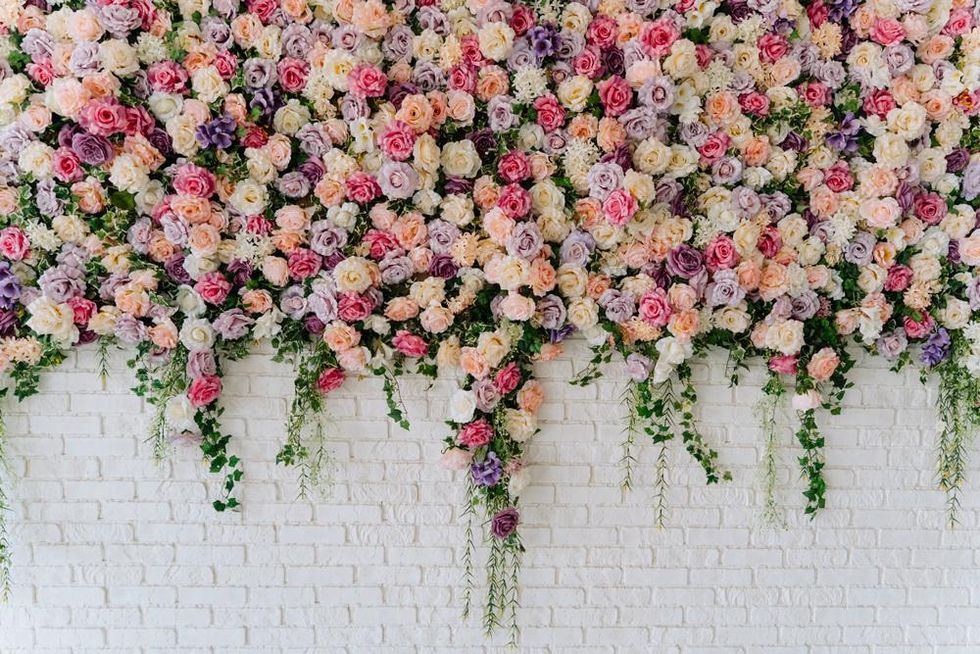 Speaking of stuff on your walls, if flowers are more your thing, another great idea would be to DIY a variation of your own floral accent wall. You could go to the same arts and crafts store that you would get a faux tree or some fake greenery from for some of your favorite blooms. I actually checked out a video from a sistah who made one for her wedding out of fake flowers from The Dollar Tree, chile. If you want to see how she pulled it off, all you need to do is click right here. Another sistah did one in under 20 minutes (I know, right?). You can see how she did it by going here.
7. Add a Window Treatment That Includes Fairy Lights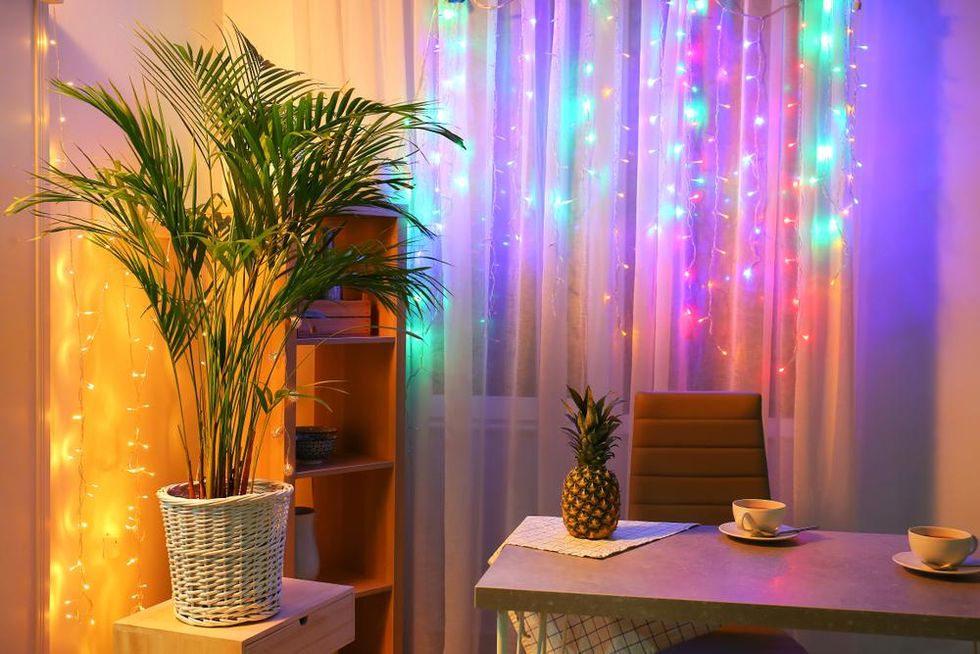 Again, I'm someone who prefers to sleep in pitch darkness. However, I do find something really inviting and beautiful about bedrooms that have fairy or twinkle lights somewhere in it. If you're either over the way your bedroom window currently looks or you've been trying to figure out how not use the starkness of your overhead lighting so much, a cool idea can be to add some fairy lights to your curtains. If you adore that idea yet, at the same time, it seems like it might be a bit of a fire hazard, no worries—there are window curtain lights that exist. They're pretty affordable too. You can read more about them by checking out Penlight's article, "12 Best Window Curtain Lights (Buyer's Guide)".
8. Put Down a Faux Fur Rug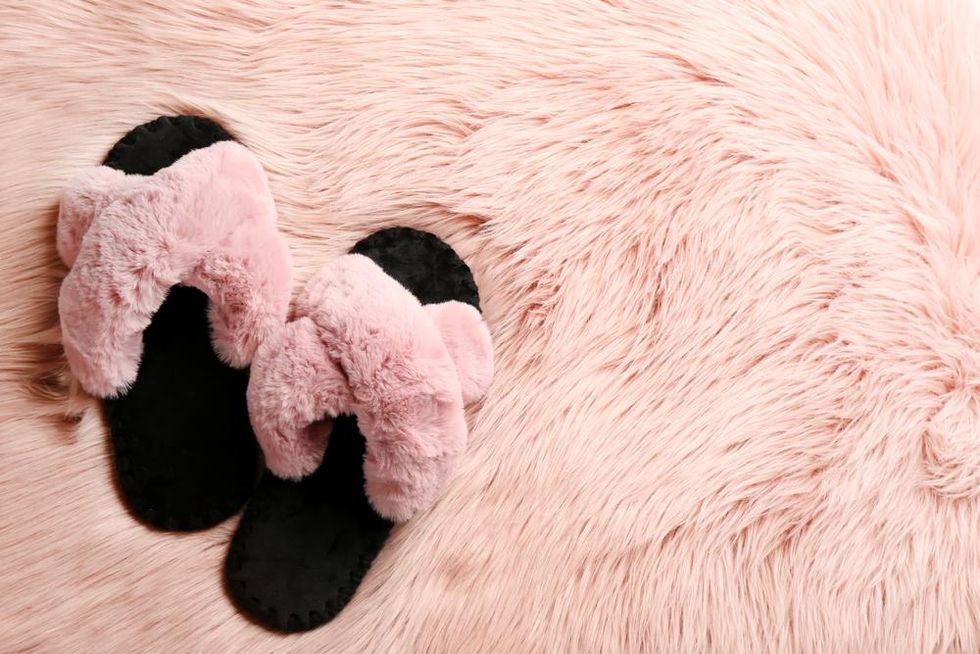 Something that I semi-recently purchased for my own bedroom is a big ole' faux fur rug. It's honestly one of the best investments I've made for my home in a hot minute because it definitely makes my bedroom space look and feel cozier. Plus, since it's right beside my bed, I like the way it feels on my feet when I wake up. I found mine for around 40 bucks. Everywhere from Walmart and Overstock to Wayfair and even Etsy carries them.
9. Purchase a Cable Knit Throw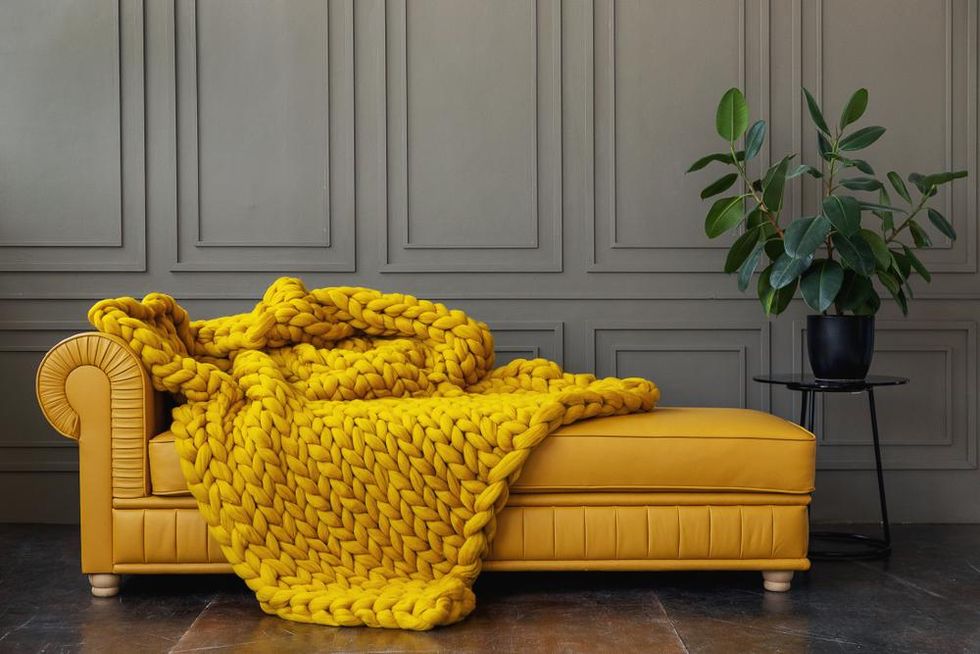 Pretty much, in every room of my house, there are throw blankets. I like how they can help to bring a pop of color to any room. Plus, it doesn't matter what the weather is like outdoors, I'm the kind of person who likes to snuggle up underneath one while I'm listening to music or watching television. Well, the kind of throw that looks really beautiful in a bedroom is a large cable knit one. If you're someone who likes to knit on your down time, you can start now and probably have a nice-sized-non-rushed one ready by fall (some step-by step instructions are listed here). Or, if you'd rather have one right here and now, Walmart, Target and home improvement stores sell them. I'm gonna be honest, though. Some of the best ones I've seen are on Etsy's site. Just go there and put "cable knit throw" in the search field.
10. Hang Up a Self-Love Mission Statement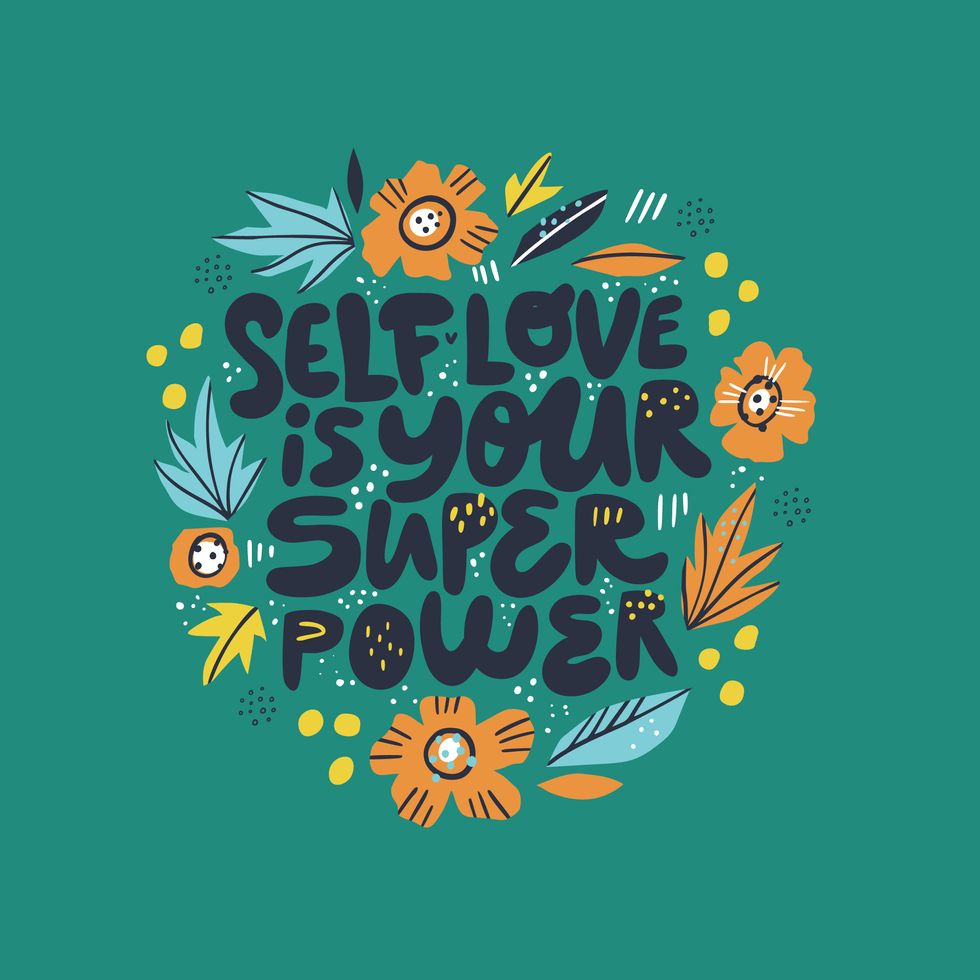 Something that will easily—and instantly—make any room more aesthetically appealing is artwork…or at least something on the walls. Let me tell it, bare walls are the absolute worst. And while mission statements are traditionally reserved for places like home offices, I want to encourage you to consider creating one that you can design, blow up and frame to hang either above your bedroom or on the wall across from it (so that you can look at it, every morning that you wake up). The theme should be self-love. A literal mission statement about why you deserve to love yourself and how you will go about doing it on a daily basis. It is time and effort well-spent.
11. Put Some Throw Pillows (on the Floor)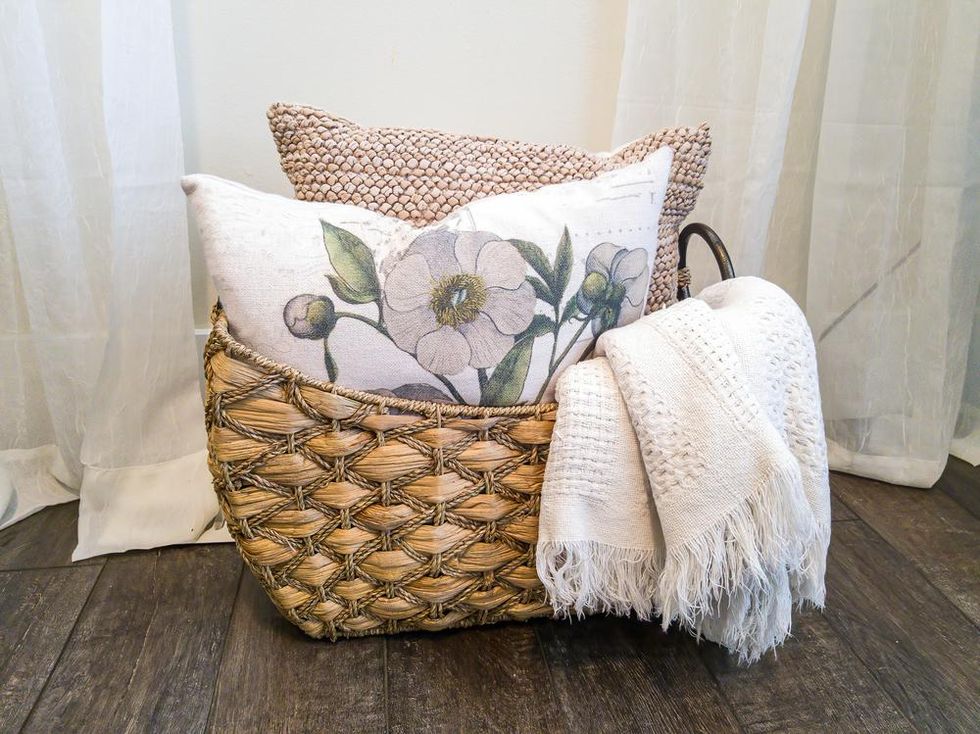 I don't know about you, but I used to have corners of my room that were barer than I would like for them to be. The dilemma is, I didn't want to put any furniture there because it would take up too much space and I already had things that I needed like a lamp. For me, the solution has been big throw pillows.
It's another wonderful way to add a pop of color that you might like without going to overboard. And it's another easy way to make your room feel warm and peace-filled without spending a lot of cash in order to do it.
12. Create a Reading Nook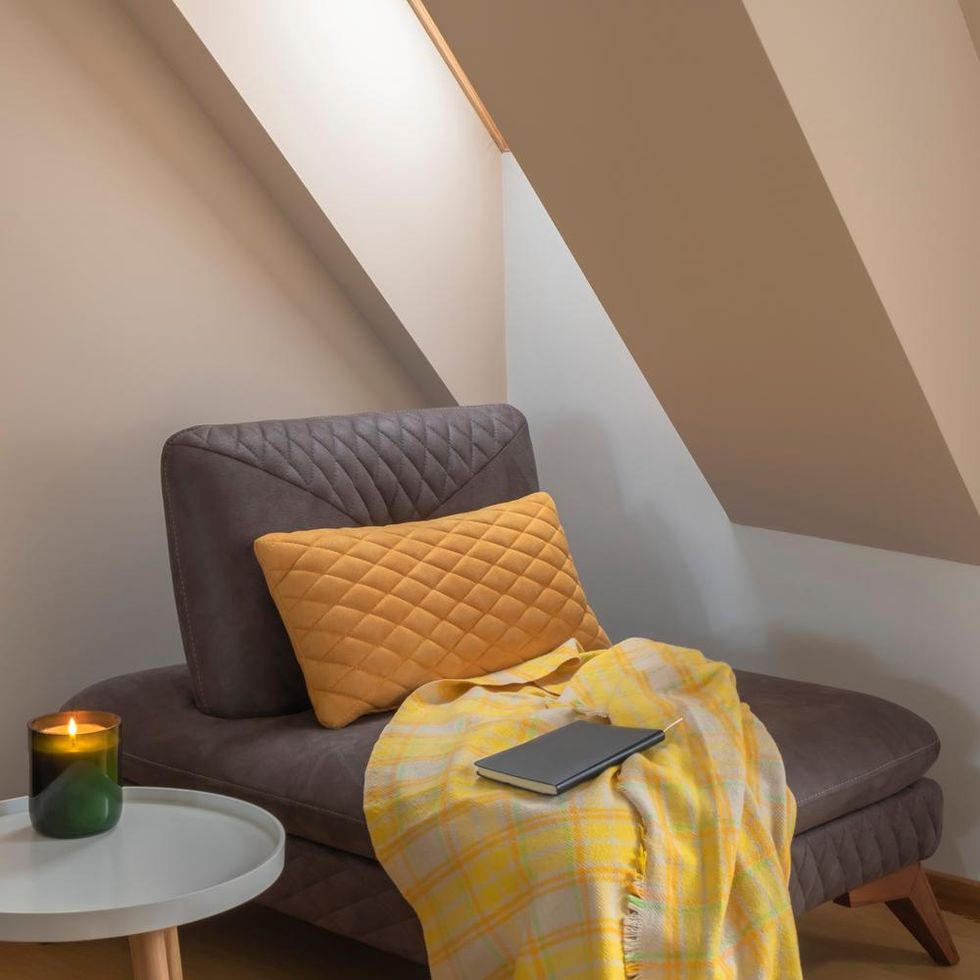 Reading in bed is great. Still, if you'd prefer to use that space solely for sex and sleep, how about making yourself a little reading nook? All you need is a small table, a comfy chair and little things that will personalize the space like perhaps a plant or some flowers; a footstool; some candles; a mug (so that you have something to put your favorite drink in); a reading lamp and anything else that will encourage you to go over and make time for (at least) a chapter a day. I've even seen someone turn a closet into a nook (you can see it for yourself here). It's the perfect final touch to making your bedroom tranquil and beautiful.
Join our xoTribe, an exclusive community dedicated to YOU and your stories and all things xoNecole. Be a part of a growing community of women from all over the world who come together to uplift, inspire, and inform each other on all things related to the glow up.
Featured image by Shutterstock
Keep reading...
Show less
I've got a friend who lives to clean. I'm not playing. When she's in a good mood, she wants to clean. When she is totally pissed off, she wants to clean. So, in her world, there is no need to really spring clean because she does it on the regular. Then there's me. Don't get me wrong, my place is in good shape; still, I pretty much have a cleaning day (which is either Thursday or Friday) and there are definitely a few times a year when I'll spend a good three days just going ham on my place. One of those times is during the traditional spring cleaning season. During then, there are some particular hacks that I will apply.
That's what I'm gonna share with you today. Whether you're like my girl and you clean on steroids or you're more like I am and you seasonally go off the charts, here are 15 things that can make getting your house in order so much easier, cheaper and even healthier (because they most don't contain any chemicals) to do.
1. Boost Your Laundry with Epsom Salt and Your Fave Essential Oils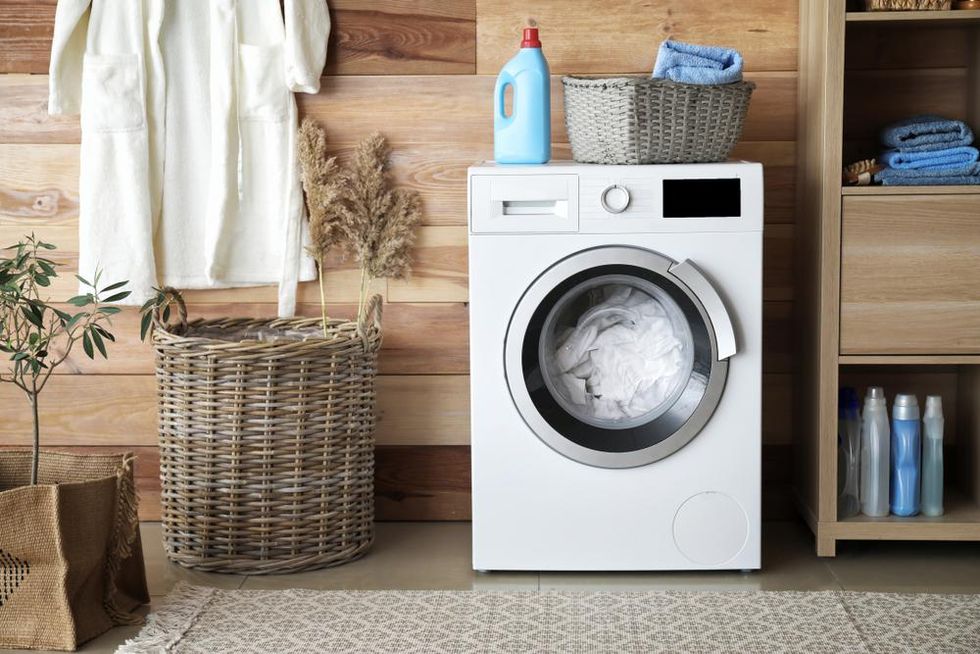 Do you want to make your laundry smell amazingly fresh without the use of any dyes and chemicals? One of the easiest, safest and most effective ways to do that is to apply a blend of Epsom salt and your favorite essential oil (or oils) to your machine. All you need is one cup of Epsom salt and 20-30 drops of an essential oil (depending on how potent you want your laundry to be). Combine the two ingredients in a bowl, let them air dry for a couple of minutes and then transfer everything to a mason jar. Add about a tablespoon of the homemade booster to your machine before you add laundry and start to wash. You'll wonder what took you so long to add this tip to your wash day routine.
2. Clean Your Sinks—and Irons—with Baking Soda and Hydrogen Peroxide
If it's time to give your sinks a deep cleaning, all you need to do is sprinkle some baking soda onto them and use a sponge to rub it in. Then pour some hydrogen peroxide to deeply penetrate and remove any residue.
Ever wonder how to clean your iron? For the record, baking soda and hydrogen peroxide are also unstoppable in cleaning the back of irons too (and we all know that can be a headache!). Mix two-parts baking soda with one-part hydrogen peroxide. Then heat up your iron on a low setting to soften up some of the gunk that's on it. With a wooden spatula, remove as much residue as possible. Then turn the iron off, let it cool and apply the baking soda and hydrogen peroxide paste. Let it sit for 20-30 minutes and scrub the iron with a scrubbing cloth. Then rinse with cool water and repeat as often as needed.
3. Try Olive Oil and White Vinegar (or Beer) on Your Wooden Furniture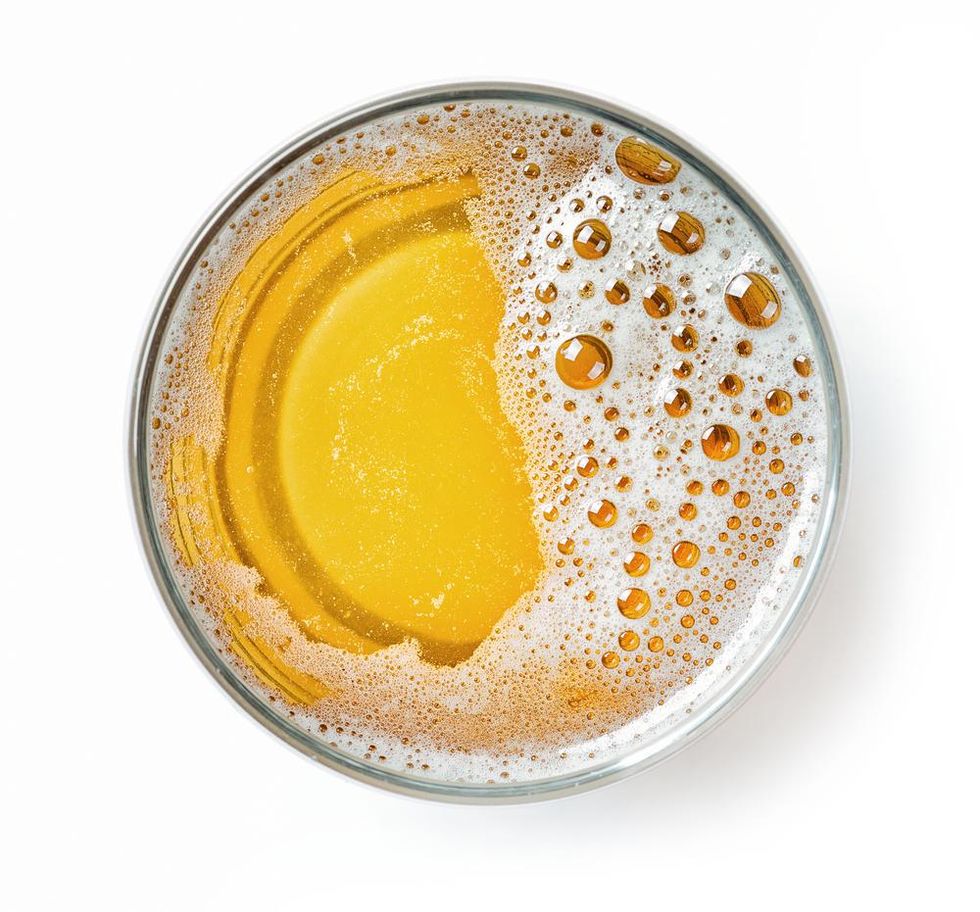 Do you have hardwood floors or some wooden furniture that has some surface scratches in it that you would like to remove? A combination of one-part olive oil and one-part white vinegar can do the trick. At the end of the day, you're just making some homemade furniture polish sans the unnecessary chemicals. You can even add a little bit of fresh lemon juice for good measure. Something else that works pretty well on wood is beer. Just pour a little bit of it on a soft rag and rub your furniture down. You might want to test this on a little corner of a table or chair first, simply because some beer is stronger than others; yet if you're looking for an easy way to make your wood shine, ale will do it.
4. Here's How to Clean and Fluff Your Pillows
Lawd, why don't pillows ever stay white 'n fluffy? If yours are that old dingy pale yellow color, soak them in the washing machine, two at a time. Then pour a couple of capfuls of hydrogen peroxide and white vinegar to your machine's drum and wash them in a light cycle. That should whiten them right on up. As far as the fluffy part goes, before throwing yours in the trash and getting another set, why not toss them into your dryer on low for about 10 minutes? Sometimes, that's all that's needed to spruce them back up a bit. Word on the street is, if you put a tennis ball into the dryer as well, it will help to pound out any lumps that your pillows may have.
5. Put Some Lemons in Your Dishwasher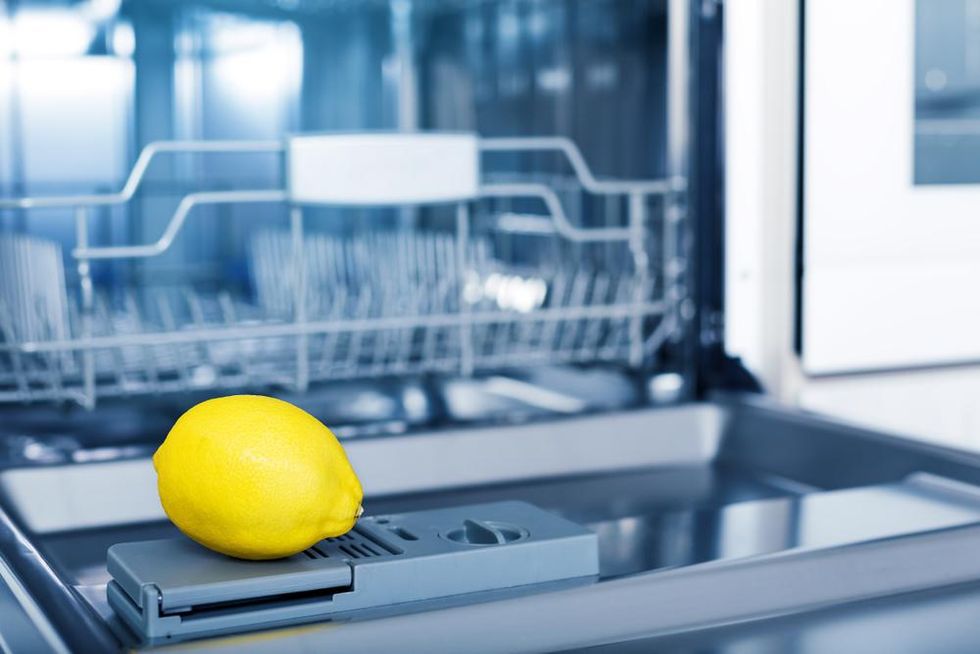 Is your dishwasher giving your glasses that spotty look? Oftentimes, that's due to nothing more than calcium deposits. A simple workaround is to cut up a few slices of lemon and let them go through your next washing cycle. Your glasses should come out crystal clear if you do.
6. Use Mineral Oil on Your Stove
Is your stovetop all sticky 'n stuff? It might sound odd but the way to actually get the stuck-on oil off is to put some mineral oil on it. Literally pour a little bit of mineral oil on the area that you want to clean up, let it sit for a couple of minutes and use a cleaning rag to remove the stickiness. It tends to glide off even faster if you warm the mineral up a bit first.
7. Use Coarse Salt and a Potato on Your Cast Iron Skillet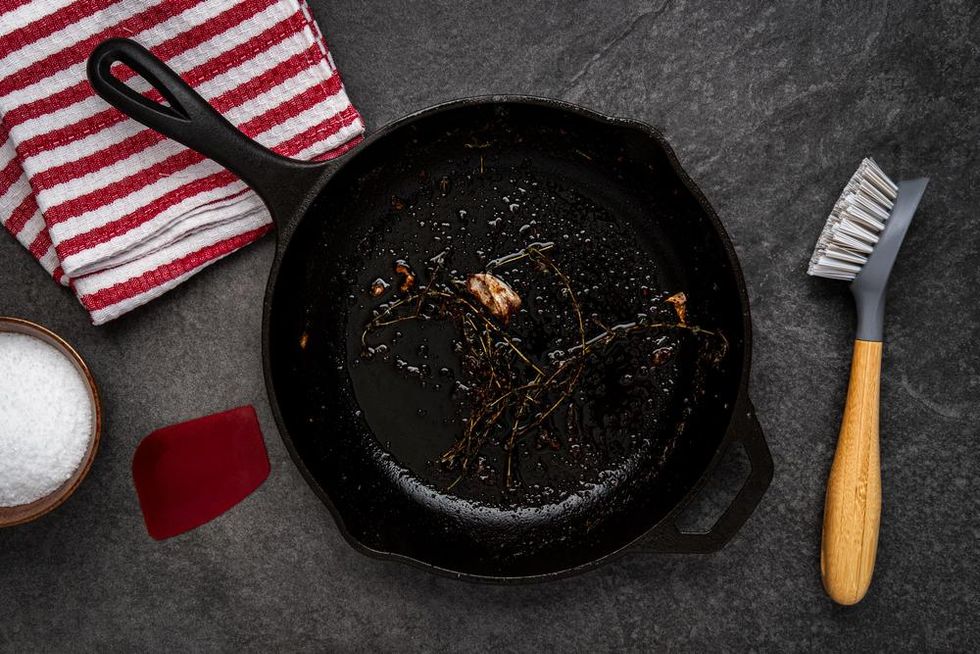 One of my favorite cooking items is my cast iron skillet. The only thing that sometimes drives me crazy about it is the fact that it can sometimes not be the easiest to clean. A cool hack for cleaning your cast iron skillet is to preheat your oven to around 350-400 degrees. Pour some coarse salt on the pan and then slice a potato in half so that you can rub the skillet with it. Do so in a circular motion and then rinse and pat the pan dry with some paper towels. For tips on how to season the pan following cleaning it, click here (which is where I got the hack in the first place).
8. Try a Carpet Rake on Pet Hair
If you've got a pet that constantly sheds on your carpet and vacuuming never seems to get all of their hair up, invest in a carpet rake. The long short of it is it's basically a broom for your carpet in the sense that it does the same job that a broom would do on your tile floors, except the rake is made out of much stronger bristles. If it's something that you'd at least want to read more on, you can check out a list of some of the top carpet rakes on the market by clicking here.
9. Pour Some Kool-Aid into Your Toilet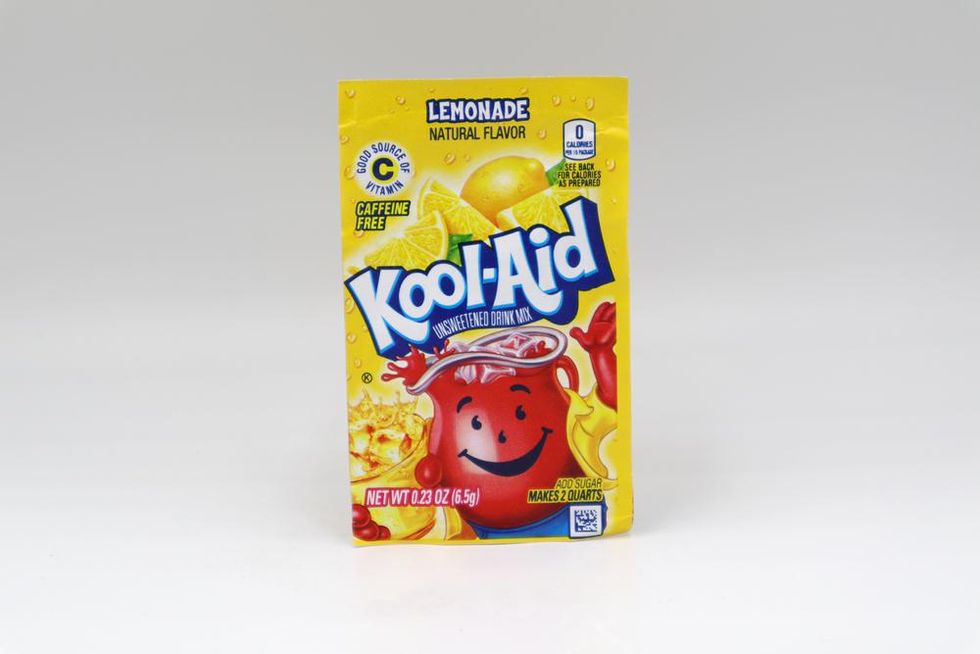 Listen, don't shoot the messenger because I wouldn't be surprised in the least if you never saw Kool-Aid the same way after what I'm about to say but it's actually a really great product for scrubbing your toilet.
The citric acid that's in the lemonade flavor one is so potent that you can use it to deep scrub your toilet. Just pour the packet in, let it sit for a couple of minutes and use your toilet brush to clean as usual. Your toilet will sparkle in a way you never thought a popular drink brand could make it do.
10. Clear Out Your Showerheads with Vinegar and a Ziploc Bag
Is it time to unclog your showerheads? Get yourself a Ziploc bag (one that is big enough to cover your showerhead up) and pour some white vinegar into it. Then wrap the bag around the showerhead with a rubber band and let it sit for an hour. Remove the bag, run the showerhead and you should notice that water is flowing from it better.
11. Revive Your Mattress with Baking Soda and Lavender Oil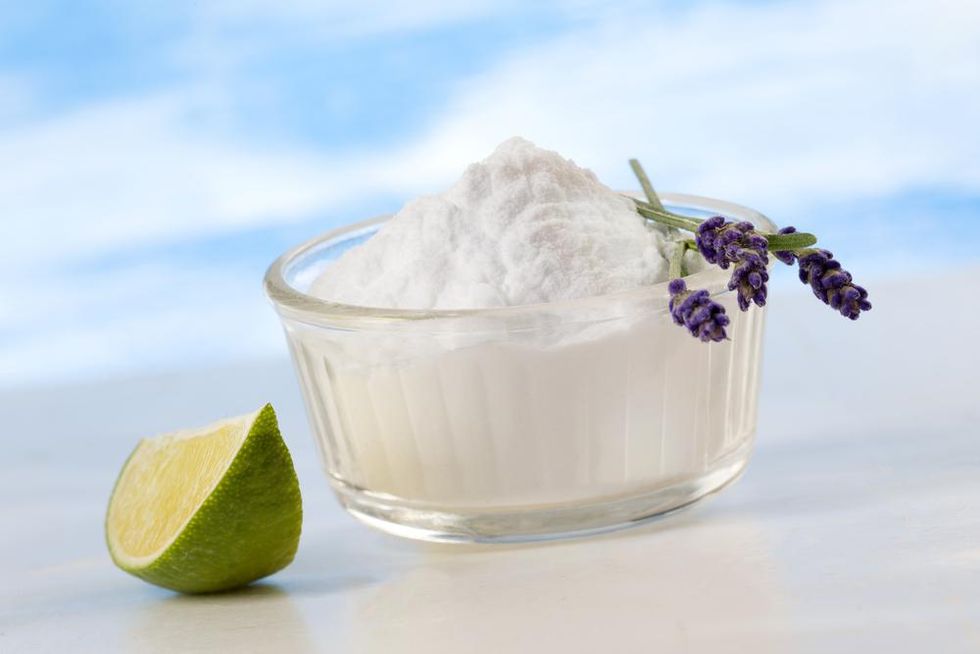 Did you know that you can vacuum your mattress? Yep. And if you want to make it fresher, sprinkle some baking soda on it and let it sit for 10-15 minutes before you do. If there happens to be stains on your mattress, a combo of baking soda and hydrogen peroxide can get those out. Just remember that hydrogen peroxide can "bleach out" colors, so using it is best if your mattress is white.
If you simply want to deodorize your mattress, mixing one cup of baking soda with 20 drops of lavender essential oil and then putting everything into a mason jar that has a shaker lid, will make it possible for you to easily sprinkle the mixture (it'll smell amazing too!). And what if you sprinkle too much? Your mattress can pick up the extra. Just make sure to let it all sit for about 20 minutes first.
12. Get Rid of Microwave Gunk with Some Fresh Lemon Water
Sometimes microwaves can get a little gunky. If yours is basically at that point and you want to give it a thorough cleaning, all you need to do is squeeze 1-2 lemons worth of lemon juice and then add some water to a microwave safe bowl. Put the bowl into the microwave and let it run on high for about three minutes. It will help to penetrate the gunk, so that it's easier to wipe off.
13. Pour Windex on Your Carpet and Crayola Stains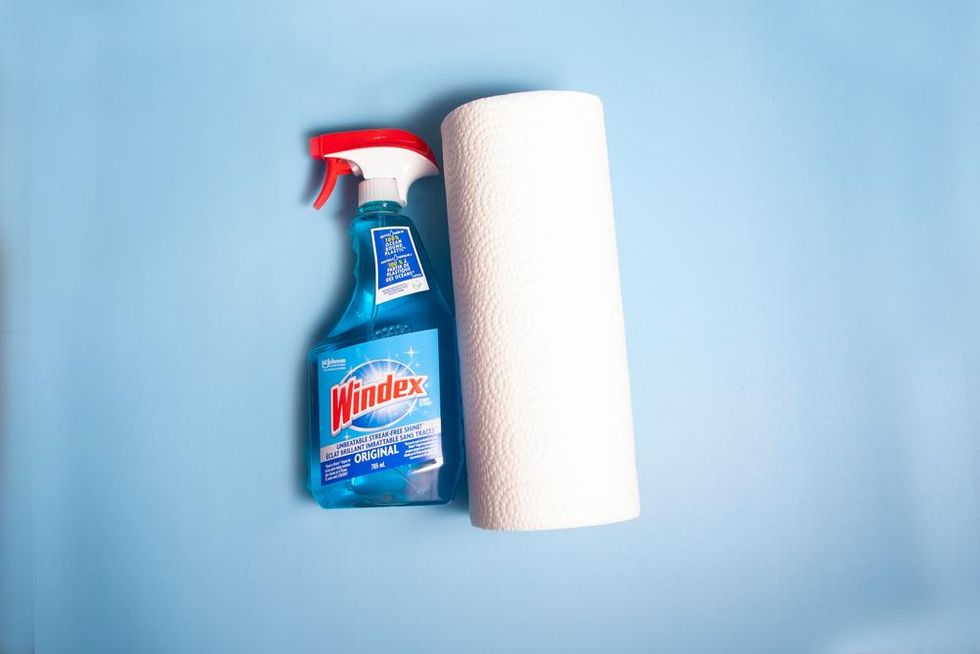 If you've got kids and you don't have any Windex in your house, let this serve as a PSA to get some as soon as possible because it's a great way to remove stains. When it comes to ones that may be on your carpet, spray some directly onto the stain and let it sit for a couple of minutes. Then put a lightly colored rag over the stain and your medium-low heat iron on top of the rag. If you let the iron remain long enough, you should see some of the stain come through the rag. If you repeat as often as necessary, most of the stain should go away. Just remember to always keep the iron on the rag and get a new rag, if necessary. Oh, and if you've got a toddler who thinks your walls are their canvas, spraying some Windex onto their masterpieces should easily remove the crayons. As far as the carpet goes, only use the blue Windex brand if you've got nothing else. Sometimes, the ironing process can leave a hint of blue behind, if you're not careful.
14. Create Some Homemade Garbage Disposal Cubes
Does your garbage disposal currently smell like, well, garbage? That's what can happen when months of old food residue is stuck inside. A great hack for removing the odor is to make some DIY cubes out of lemons and lime slices. Simply cut them up into small cubes and place them into your ice trays. Then fill the trays up with white vinegar and some lemon or orange essential oil drops. Place them into the freezer for 24-36 hours. Then run some hot water down your kitchen sink for a couple of minutes, pour 1/3 cup of baking down the drain and then place a cube inside and turn the disposal on (remember to move your fingers out of the way). The citrus and vinegar of the cubes will nix the odor and the ice will help to sharpen the blades of your disposal. How cool is that?
15. Dust Your Paintings with Bread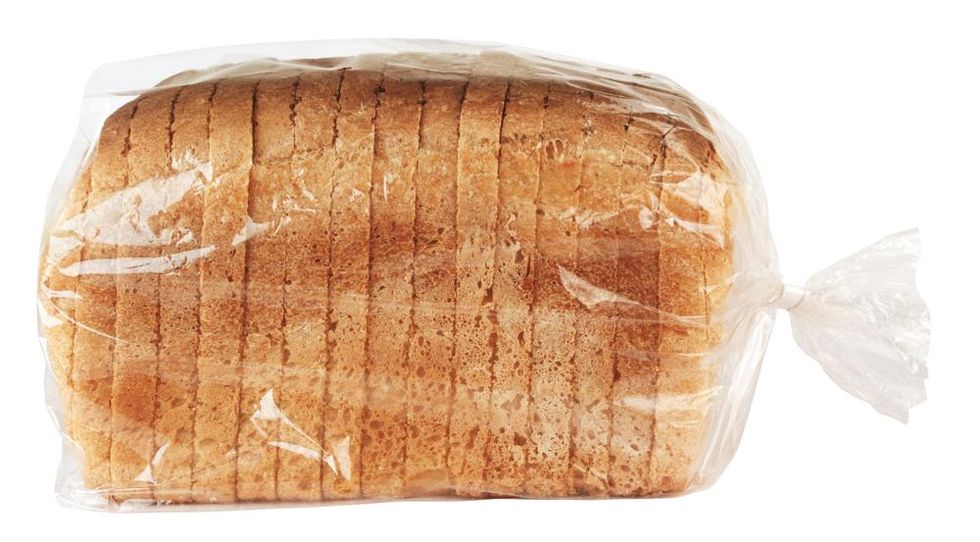 Something that I started collecting more of in my mid-late 30s was art. Sometimes paintings can get dusty. Well, here's something that's super off the chain.
Rather than trying your luck by trying to dust your painting with a rag, pull out a piece of bread instead. It's gentle enough to not affect your art and yet "spongy" enough to remove the dust at the same time.
Hey, don't knock it 'til you tried it, chile. Welcome to spring cleaning season, sis.
Join our xoTribe, an exclusive community dedicated to YOU and your stories and all things xoNecole. Be a part of a growing community of women from all over the world who come together to uplift, inspire, and inform each other on all things related to the glow up.
Featured imagine by Shutterstock
Keep reading...
Show less