When you're a marriage life coach (that would be me), it's rare that news of a divorce ever shocks you. Still, I get how and why it caught some people off guard when DeVon Franklin and Meagan Good decided to call it quits, almost 10 years in and right as we were approaching, the year of our Lord, 2022. Per usual, there has been a ton of speculation. All I'm gonna say is marriage remains beautiful, merging two lives is always challenging and before you decide to jump the broom yourself, it's a good idea to know as much as possible about what you're getting into — this includes what the stats say about divorce. And intel offers up quite a bit of insight on the topic.
Although I've cross-referenced most of these, for the sake of not taking you to a billion different sites, feel free to go here to cite where I'm pulling the majority of this data from. And as you're going through these 12 points, as a child of a twice-divorced and three-time-married woman, I'll just say that you definitely should take the decision to get married and the decision to get divorced very seriously. It ain't no joke and, contrary to what our culture may want you to thin, it isn't as simple as…just doing it.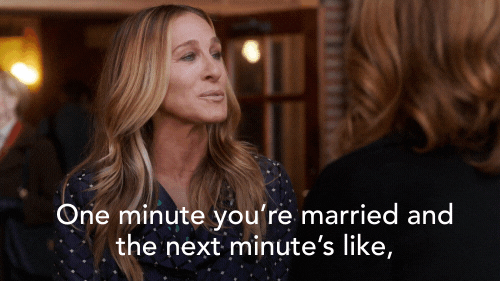 1. 50 Percent of All Marriages Still End in Divorce. Kinda.
Actually, this point is pretty controversial because it depends on who you ask. What is known for sure is, at the very least, about 40 percent of marriages get to the point of standing before a judge to unravel their union, which is still pretty high in my book. I mean, just think about it — 4 out of every 10 couples who pledge "until death do us part" don't make it to that goal? And don't get me started on how many people stay yet are unhappy; that definitely takes this up to about 60 percent of marriages not being as healthy and thriving as they should be. It's quite a sobering thought, once you let it all sink in.
2. First Marriages Typically End Within the First Eight Years, Around the Age of 30 for Most People
So, when do people find themselves wanting to end their marital union? It's typically around the age of 30 and usually somewhere after the seven-year itch. There is indeed a theory that's been floating around since forever, that once a couple hits the seven-year mark, all hell can start to break loose when it comes to communication breakdowns, financial woes, intimacy issues, and a host of other things. So, if you are approaching the seven-year mark, my two cents would be to speak with a therapist/counselor/relationship coach — just to be sure that there aren't any "mouse holes" that need to be "covered up."
Also, if you are someone who has already been divorced and you are considering getting married again, the stats only go up with each marriage. It's 67 percent for the second marriage and a whopping 70 percent for the third. My personal take is because a lot of people don't take the time to take the saying "everywhere you go, there you are" very seriously. Meaning, if you didn't process what you needed to learn and/or take the time to heal from your first marriage…you're just bringing "old stuff" into something new; especially if your next spouse is in the same mental and emotional boat as you are.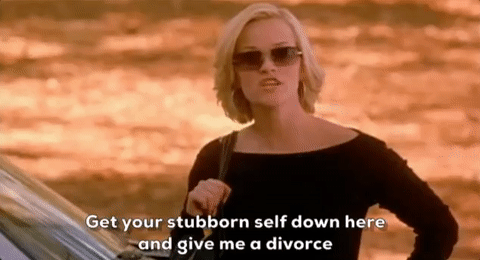 3. The Average Cost of a Divorce Is a Pretty Nice Vehicle
Cheaper to keep her. You can say about it what you want but two top reasons why a lot of married people find a way to make things last is 1) children and 2) finances. I mean, just paying attention to what Dr. Dre and his ex-wife have been going through is proof in and of itself. And just what is the average cost of a divorce? On average, somewhere around $15,000. Like I said, it ain't cheap.
4. Divorce Can Put You in the Poverty Level
Speaking of cheaper to keep her (or him), another thing to keep in mind about divorce is it can literally sink you down to the poverty level. This makes a lot of sense when you factor in the fact that the cost of living only continues to increase, making it easier to survive in a two-income household than one (the average annual wage within the United States is $51,916.27, by the way).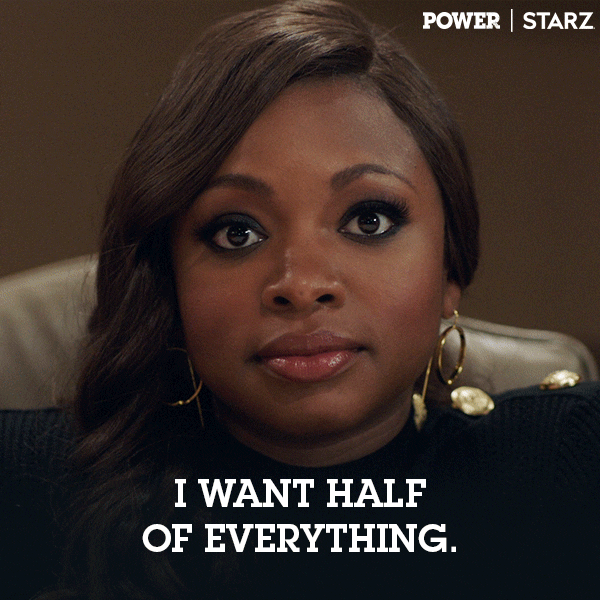 5. People Who Make Less Money Tend to File More
Interestingly enough, people who make over $50,000 tend to file for divorce 30 percent less than those who make under $25,000. While you would think that folks with less money would need their partner's income more, people with more money are aware that they have more assets to lose. Hmph. It's amazing how you can figure out how to work things out when you really want to, huh?
6. Couples Who Argue Over Coins Three Times a Week Are in Real Trouble
It always trips me out how, when I'm in a premarital counseling session and I bring up showing credit scores and talking about past spending habits, folks act like it's an invasion of privacy or something. Umm, when you decide to share your life with someone on as deeply a profound level as marriage, one way or another, they are gonna find out all of that info anyway. Besides, better to be forthcoming before jumping the broom; especially since a leading cause of divorce continues to be financial woes.
And, as you can see with this particular point, couples who argue over money three times a week or more need to see a professional stat — including a financial consultant. Otherwise, they are 30 percent more likely to end their marriage. As far as the kind of money fights that transpire most — debt, different ways of prioritizing money, figuring out how each person feels about the other's income, determining who to give money to outside of the household and whether or not to have children — are all based on where people are financially.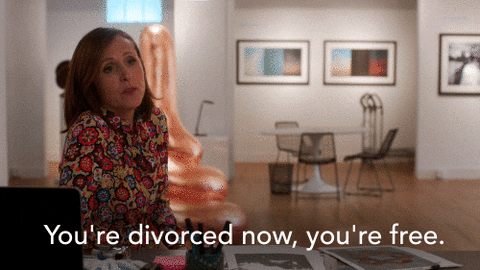 7. 70-80 Percent of Women File for Divorce
I've been knowing this for quite some time and yet, it still trips me out whenever I read it. Mostly because the Bible says that it wasn't good for man to be alone and so God gave him a helpmate (Genesis 2:18-25). So, to process that most women end marriages, that is really something. I actually also read that within the Black community and among college-educated women, the number jumps to a freakin' 90 percent.
With so many articles about men who feel pressured to get married in the first place (check out "10 Men Told Me How They Feel About 'Marriage Pressure'")…let's just say that I plan to circle back around to this topic sooner than later.
8. Massage Therapists Get Divorced More. Optometrists Get Divorced Less Often.
Reportedly, 60 percent of all divorces transpire between the ages of 25-39. As far as occupations that are more likely to end their marriage, marriage therapists (38.2 percent) and bartenders (38.4 percent) are pretty up there. So are telemarketers (49.2 percent), practical and vocational nurses (47 percent), and flight attendants (50.5 percent). And who is on the lower end of divorcing? Optometrists sit at 4.1 percent. Clergy at 5.61 percent (I personally think it's higher but…that's for another time). Surprisingly (at least, to me), the military is 28.3 percent, education is 30.1 and finance is 33 percent.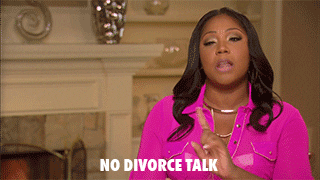 9. The Divorce Rate Is Significantly Lower When You Have Kids
Whenever people ask me if I think married people should stay together for their kids, my answer is usually somewhere along the lines of, "If you think your kids won't be affected, significantly so, by your divorce, you are delusional". Personally, I am a fan of a husband and wife putting their marriage before their children because when kids know that their parents are in a good place, so are they. That said, to divorce without considering how it will affect your children, long-term, is pretty selfish. At this point, about one-quarter of children in this country live with a single parent, the poverty rate of single-mother households is basically 25 percent and, when you get a chance, check out Everyday Health's "What Are The Effects On Children Of Single Parents?". It's quite sobering.
Anyway, I'm thinking that a lot of married people know some of this because there is a 40 percent chance that people with kids will divorce less than those who don't have them. On the flip side, people who have children prior to getting married have a 24 percent higher risk of ending their marriage than those without kids prior to saying "I do."
10. If Your Parents Were Happily Married, Your Divorce Risk Decreases. If Your Parents Get Married Again, Your Divorce Rate Significantly Increases.
This stat doesn't shock me one bit. Back when my late fiancé was alive, when we would have a disagreement and I would be like "So you wanna break-up then?", he would always — and I do mean, always — respond along the lines of "Why is that always your go-to? Damn, Shellie." I was wired that way because that's how I saw my parents handle things. It's the PTSD of divorce that doesn't come up, nearly enough. That's why I get that if you come from a happily married household (like my fiancé did), your chance of divorcing decreases by 14 percent. Meanwhile, if you have stepparents, your chance of divorcing increases. By how much? A whopping 91 percent, chile. That's…a lot.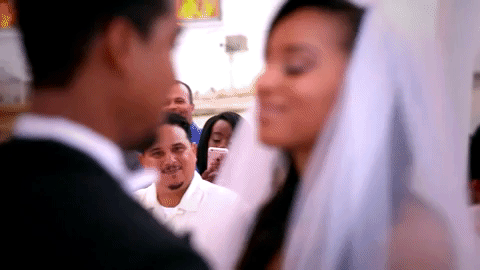 11. Divorce Attacks Health Like Smoking Does
I can't tell you how many times, when the topic of divorce comes up from a client who is contemplating it as I'm trying to get them to get the weight of what they are considering, I will hear "I know plenty of people who did it and turned out just fine." We're resilient by nature and so yes, divorce can be survived like anything else in life. Yet again, if someone told you that making that decision didn't affect them, oftentimes in ways they didn't predict, they are lying to you — I don't care who it is.
In fact, it's been reported that around one-third of people who ended their marriage regret it after the fact. Not only that but there is intel that also reveals that divorce can impact our health in a way that is similar to smoking cigarettes (the stress alone makes this make sense). You actually increase your death rate by 23 percent over married folks when you divorce. Goodness.
12. Marriage and Divorce Rates Are Decreasing
Over the past couple of years, word on the street is that divorce rates are dropping. That would be dope if it wasn't tied into the fact that marriage rates are decreasing too. Last fall, The New York Times published an article entitled, "The Married Will Soon Be the Minority" that offered up some insight as to why. From a spiritual and biblical perspective, you'll never get me to cosign on the belief that marriage is obsolete.
What I will say about the current decline, though, is hopefully more people are getting that marriage and divorce are nothing to play with. Both are serious. Neither should be entered into lightly. Both have lasting consequences as, hopefully, these stats have revealed…before any of you consider filing during the most "popular" month of the year — which is now.
Featured image by Getty Images
Keep reading...
Show less
When you're a relationship coach and a writer, you find yourself talking to all kinds of people about all sorts of stuff. For me, a perk that comes from that is being able to share with you what lurks in the minds of men and women on a variety of topics (especially since they know that I will go with their middle name or a pseudonym, so that their identity can remain concealed; today, it's middle names).
Anyway, as we get ready to close out, yet another year, a couple of semi-recent conversations with some guys about what they want for their relationship in 2022 inspired me to ask a few more and then share what was said. The agenda is two-fold. One, so that you can see what lies beneath the surface when it comes to a lot of men and two, hopefully it will inspire you to ask your own boo or even some of your platonic male relationships about what their desires are. Because I'm a firm believer that we can get some really insightful gems (sometimes, ones that we can even apply to our own situations) when we just take the time to ask certain questions from different people.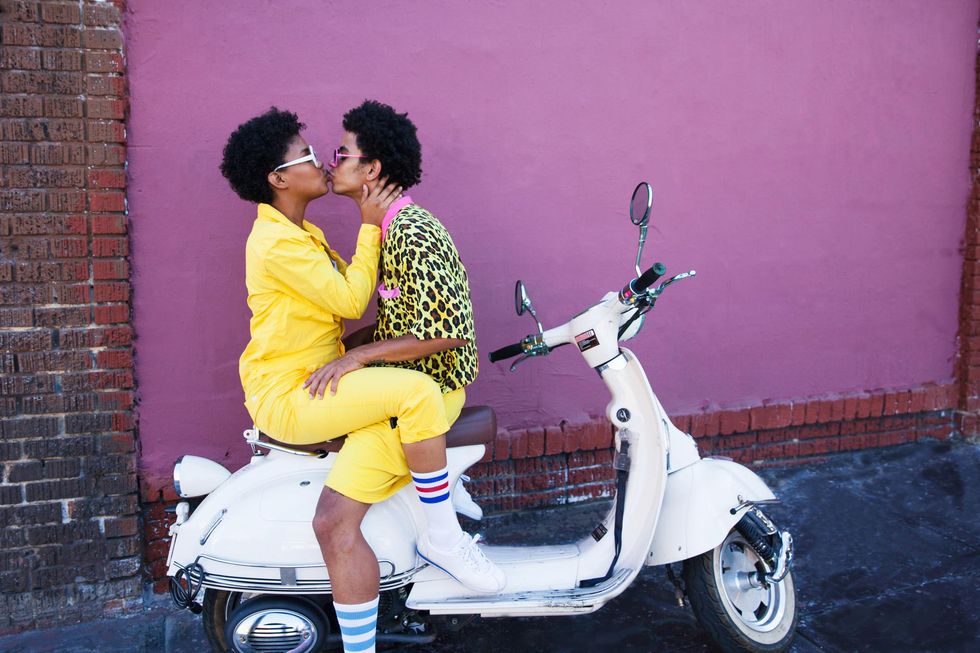 Charles. Married. 32.
"Anyone who is single and reading this, please take seriously what I'm about to say. It is very easy, when you're dating, to care about impressing your partner. When you get married, it's then really easy to think that it's not necessary to do so. Your spouse chooses to stay on a daily basis. This means you need to show them that you appreciate their decision to do so…on a daily basis. What I want my wife and I to do more next year is to 'woo.' We've stopped doing that and it's made us both become more distant. The love is there but the desire is not where it needs to be. We need to get that back."
Jameson. Dating. 24.
"I'm not in a relationship. I'm dating three different women and yes, they all know it. I like different things about each of them and, what's weird, is that 'thing,' I can't find in the other two. All this year, dating around was fun but I'm kind of tired now. Even guys get to the point where we want to not have to do so much juggling around with our time, attention, and communication. What I'm gonna focus on is making something more exclusive. Whether that's one of the three or someone else entirely, I'm not sure yet."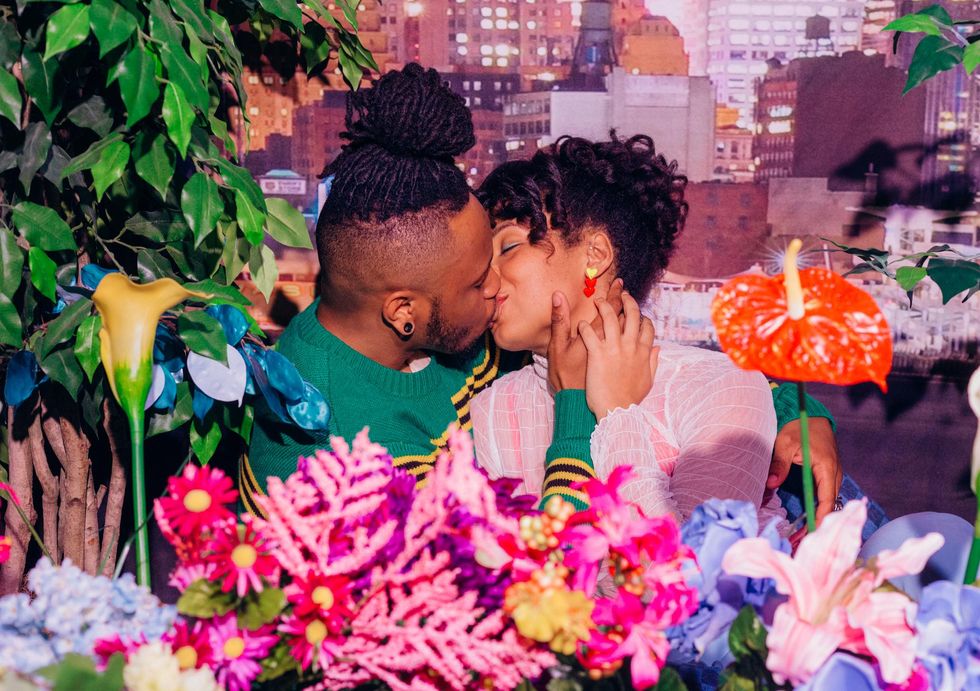 Andrew. Engaged. 29.
"My fiancée is amazing. What isn't all that great is how 'much' her friends are. I think she thinks that a husband isn't supposed to be a friend too because it's like, we do the dating and sex thing but when it comes to really talking things out, she calls her girls. When I proposed, I made the decision that she would be my first go-to. That's not really the case with her. This year, I want our connection in that way to get better. Yes, you've got your girls, but I want to be your man…I want you to want to share your thoughts and feelings with me and not just categorize me as the provider and sex partner."
Zachariah. Married. 37.
"I need our sex life to get back to where it used to be. Damn, these kids. THESE KIDS. Remember how you once said to me that sex is really important to men because it's the one time where they feel totally comfortable being totally vulnerable? There is a lot of truth to that. Sex with my wife is amazing but so is the talking and my feeling like that is a safe time to just…be when we're alone like that. Hectic schedules, a 10- and 7-year-old, and different sleep schedules have got us looking crazy out here. I'm going to make sure we make sex more of a priority. The kids are gonna have to watch Hulu or something." *laughs*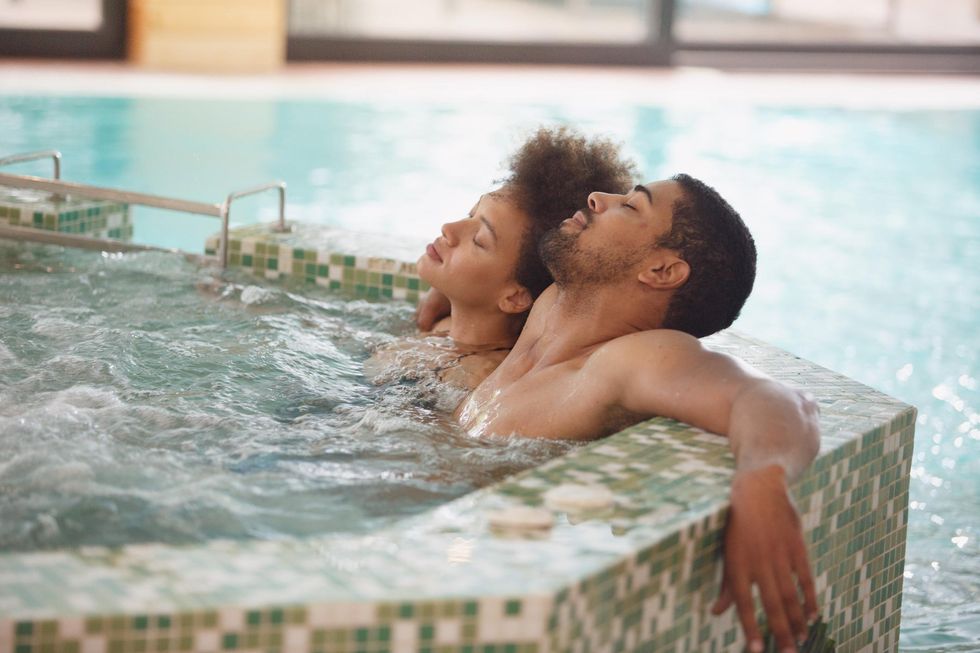 Christian. Dating. 43.
"I want to get married by the end of next year. My girlfriend wants to do the same. Problem is, we live in different states and both really like our jobs and they both pay a lot of money. One of the things that drew me to her was how she matched my ambition but learning how to compromise at this level is really hard. Something's gotta give. Any suggestions?"
Jacen. Dating. 28.
"We don't use titles but we're not seeing anyone else at this point. Now that we're here, I want to date more. I mean, f—k the dinner and a movie stuff. Let's go glamping. Let's take some road trips. Let's have an outdoor picnic in the wintertime. Let's parasail. Let's do some s—t! It seems like people don't really date anymore and if we do get to the point of getting married, I want us both to be able to say that we had a really good time getting to know each other…that we were each other's 'first' when it came to doing some new things. Dating is what it's about in 2022."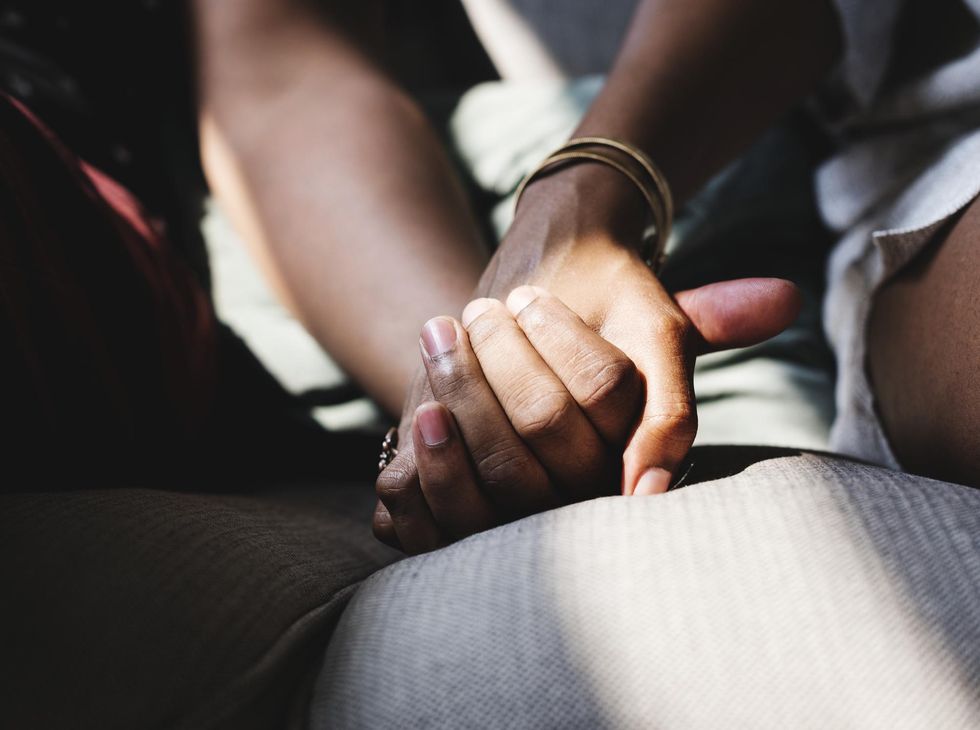 Orman. Married. 40.
"How f — ked up is it that I want a divorce in 2022? No one tells you how much you will not be the same person after a decade or more of marriage. I love my wife, but we don't mesh anymore and I'm not sure how much of the love is based on who we were back then. It's a weird feeling to know that you really care about someone, but you think being with them is holding you back. I'm still feeling this all out, but I don't see myself married in 2023. I really don't."
Malcolm. Engaged. 34.
"I want to get into some intensive therapy and I want my fiancée to do the same. Something that first bonded us was how we could empathize with a lot of our childhood trauma but as we're getting closer to our wedding date, it seems like pain is what we have in common more than anything else. Don't get me wrong — we love each other and I'm in this. But divorce is not an option to me and I think pushing the date back and healing separately will help our future marriage to make more sense."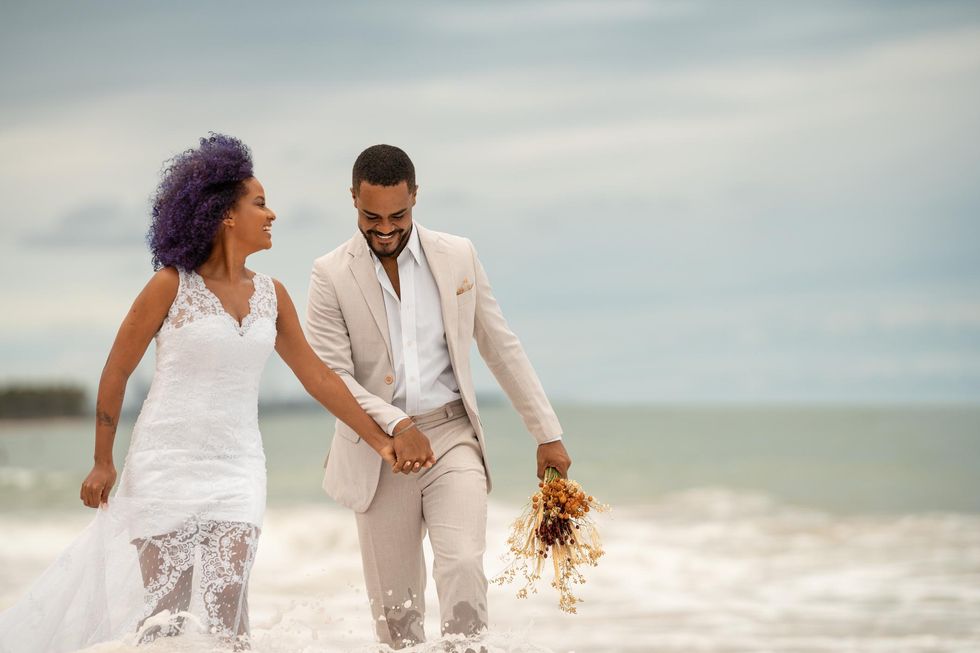 Xavier. Married. 38.
"I want my wife and I to just…accept each other. I don't know what it is about marriage that makes two people think that its main purpose is to change their partner. All that does is create walls. There are things about me that my wife doesn't like. There are things about her that I don't like either. We chose each other because what we do like is much bigger. Next year, I want to work on just letting her be. You should be able to come home and relax; not feel like you're constantly getting coached to be better. I think I'm gonna tell her that tonight. Thanks."
Esterio. Dating. 30.
"I'm dating but I think I'm in love with my best friend. She's not really physically my type but damn, she's dope, and I think that I've been putting the physical above everything else and that hasn't gotten me anywhere. She just started to take a casual thing slightly up a notch, but she's told me that something is 'missing' with him, so I wonder if she thinks the same thing I do. F—k it. I tell her everything else. She might as well know about this too, right? Wish me luck."
Best friends who are lovers is bomb. Well wishes, Esterio. Keep us posted…in the new year. #wink
Featured image by Getty Images
Keep reading...
Show less
OK, so before we jump into all of this, let me just say that the title of this article is a bit of a play-on words. I think that's important to mention because I don't believe there is actually something called a "love lie". I have too much respect for love to be out here signing on to toxic resolves like "love hurts" or "love makes you do crazy things" — love doesn't cause this; people do. No, what I mean by a "love lie" is it's something that two people, who love each other, sometimes will lie to themselves about when it comes to their approach to their relationship. And when that love is the kind that is shared between a married couple — oh, there are all kinds of lies that have the potential to cause some real drama. Unnecessarily so.
It is indeed the Good Book that says it's the truth that sets us free. So, let's do just that today, shall we? Let's tackle some of the things that many husbands and wives tell themselves about their relationship that really, at the end of the day, are delusional thinking more than reality-based.
Featured image by Getty Images
Keep reading...
Show less
Porsha Williams has been opening up about her whirlwind romance with fiancé Simon Guobadia which consequently sparked a lot of backlash. If you've been living under a rock, the former Real Housewives of Atlanta star's relationship with the Nigerian businessman came under fire due to him being married to Falynn Guobadia at the time they both were introduced on the Bravo reality series through Porsha.
Simon filed for divorce from Falynn in January and Porsha and Simon announced their engagement in May. While Falynn and Porsha seemed friendly on the show, Porsha adamantly denied being friends with the 31-year-old.
However, with all the negativity surrounding her relationship, the reality star is not letting naysayers keep her from a chance at happiness. The author of The Pursuit of Porsha: How I Grew Into My Power and Purpose recently sat down with Essence to speak about her upcoming marriage and the type of wife she plans to be to Simon.
When we were first introduced to Porsha, she was married to ex-NFL star Kordell Stewart. Their relationship provoked a lot of conversation about the term "submissive" as her castmates questioned the reality actress needing to ask her then-husband permission to do certain things.
Her castmates and fans deemed it a "controlling" relationship with Porsha not having a voice. While she is no longer married to Kordell, her views about being submissive haven't necessarily changed.
"When it comes to me being submissive to my husband, I'm not going to change that. I'm just going to change who I'm submissive to," Porsha said. "It has to be someone deserving, someone who understands what their power is. Their power is given to them through God, and through me as a wife. How I treat you as a husband is how he's going to treat me as a wife."
She does acknowledge, however, that her definition of being submissive during her marriage to Kordell didn't serve her and that she now knows the correct way to go about it. "Back in the day, I didn't understand what I had been given. I was playing a role, which was OK because I had to go through that to get where I am today," she said.
"But back then, I was giving it all to a man and the way I was being submissive was to throw away everything Porsha was. To kill off Porsha, literally. That's not what's supposed to happen."
She continued, "In my new relationship, I am Porsha. I am more Porsha than I've ever been. I'm taking her into the marriage and as I choose to revere my husband, choose to uplift him, and choose to go to him and inquire about something before I make a decision, that's out of respect and that's OK. He's the right person to do that with and he's not going to misuse it."
The 40-year-old is giving fans an insight into her relationship and family with her reality TV show Porsha Family Matters and she recently announced that she has finally set a wedding date.
Featured image by Amy Sussman/Getty Images
Keep reading...
Show less
Back in the day, there was a wife who, when it came to the subject of marriage, she used to talk to me like I was in junior high school. What I mean by that is, after she got married, she suddenly started acting like she had to either speak slower (like I wouldn't "get it" otherwise) or walk on eggshells when it came to topics like romantic relationships, sex and the day to day demands of her life, as if my being single somehow meant that I couldn't even begin to comprehend such matters. Lawd, that was draining. It's literally like when some people's tax forms switch over from "single" to "married" (no tax form says "dating" by the way; some of y'all will catch that later), they start acting like they should automatically be elected to the role of mentors — sometimes even "second parents" — to single folks…whether we asked them to do that or not seems to be completely irrelevant.
I've had this conversation far too often with other single people to know that this is actually an issue that should be addressed on an en masse level. Because while I know that a lot of single people will agree with me and say that marriage is a beautiful thing, that doesn't mean that there aren't times when we don't feel like we should be given more respect than we are oftentimes granted, by the married folks in our lives, while we in our single state. And so, if you're a married person reading this and you're not quite sure what I mean when I say this, I've got seven examples of where I am coming from.
1. ASK Us What We Need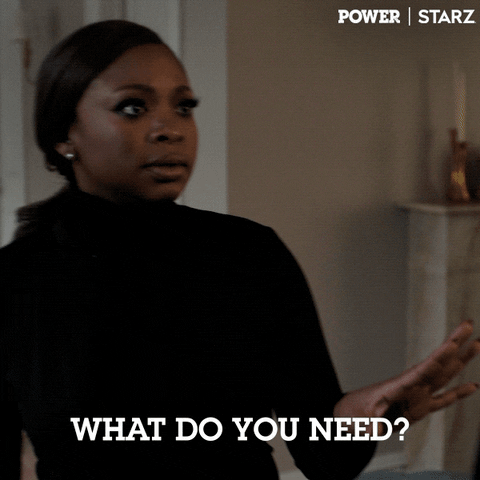 I'm pretty sure that much of this particular point stems from Black church culture because, in spite of the fact that two of the biggest influencers of the Bible (Christ and Paul) are single, for some reason, a lot of Christians seem to think that marriage is an elevated relational status. Listen, I am a marriage life coach and a HUGE fan of marital covenant relationships. At the same time, I know that singleness is also a huge blessing and so, there is no hierarchy when it comes to who deserves more respect.
With that being said, is it just me or does it seem like some married people can't help but speak with a patronizing and condescending tone? It's like they automatically think they know more or better and therefore, many tend to tell us what we need (or need to do) rather than ask.
Look, I've dealt with a lot of husbands and wives who rank really low on the self-awareness tip. At the same time, I know many singles who thrive in this lane. Besides, a key component to any healthy dynamic is asking more than assuming. So, when it comes to what we need — emotionally, relationally, personally, or otherwise — ask us. We know more than a lot of y'all tend to give us credit for. Especially about ourselves. Geez.
2. Don't Assume That We Have More "Free" Time than You Do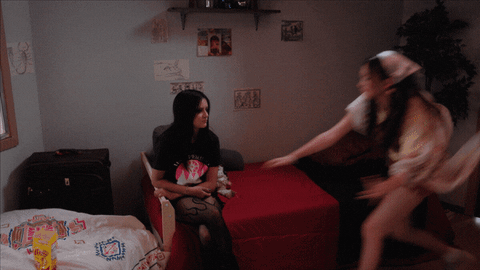 I've shared before that, while I don't tend to attend a whole lot of weddings (because I see them as sacred events; not just "something to do" on the weekends), when I do go and if it's a really close friend of mine, I have absolutely no problems with sobbing like a baby. A part of the reason is because I am thrilled that they are in their new season. Another reason is because I know that a part of our relationship is going to shift (check out "Your Bestie Just Got Married. Here's What You Should Expect From Your Friendship.") and while I'm happy for my friend, that is still something that I need to grieve. That said, though, just because my friend will need more time to focus on her marriage, that doesn't mean that I'm a single person who's just sitting around and twiddling my thumbs.
Lawd, if there's one thing that drives, just about every single person up the entire wall (just ask them), it's when there's an assumption that if we're not married (and/or have kids) that somehow the demands of our own lives aren't just as pressing. The only difference is your priorities and ours are different; however, our world can still be just as full. So, to assume that we can talk when you can or that we're available on a dime because you are— that is not only delusional but pretty presumptuous and arrogant as well.
3. On the Flip Side, Make Time for Us (Like We Make Time for You)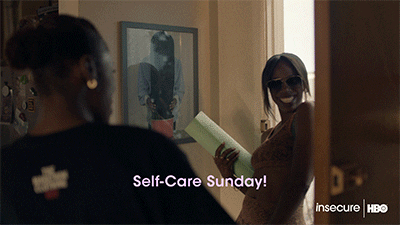 On the flip side to the point I just made, there's this one. A while back, I wrote "Life Taught Me That True Friendships Are 'Inconvenient'" for the platform because…it's the truth. For example, I try not to call my married friends at night or on the weekends (even if it's so much easier for me) because I want to be sensitive to them using that as an opportunity to spend time with their family. I also get that sometimes I have to be a little bit "on-call" when it comes to us making dates because when someone is accountable to another human being, sometimes their schedule can't be as "firm" as mine is.
At the same time, though, my married friends know that sometimes, they need to be open to being a little bit inconvenienced too because, just because I'm single, that doesn't mean I've just got a wide-open schedule where I can just show up on a whim whenever they happen to have some free minutes because their spouse suddenly has something else to do. Just like I have to accommodate their time, they need to make time for me. That's how relationships work and marriage isn't the only kind of dynamic that requires compromise along with some old-fashioned give and take.
4. Be HONEST with Us About What Marriage Entails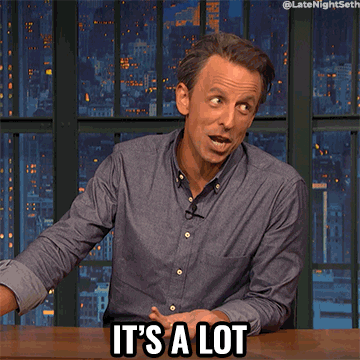 A couple of weeks ago, two different wives commented about how they wished I would get married soon. Because both conversations transpired over the phone, they couldn't see me rolling my eyes. However, they did both hear me say, "Girl, for what? Do you hear what you say about your own marriages on this call? I'm in no rush" — and I'm not. It might seem weird to say that one way that married folks can respect singles more is by being honest about their own marriage yet here's where I'm going with that — some of y'all paint marriage like it's some sort of real-life version of a fairy tale or rom-com. And because you don't tell the REAL STUFF, you get some of your single friends all hyped for the good side of marriage without them being mentally and emotionally prepared for the challenges that come with it too.
Personally, I appreciate the married people in my life who are more in the lane of "Look, I love my spouse; I still have moments when I really miss my single days, though" because they are being upfront about the fact that there are pros and cons to both relational statuses. At the end of the day, you are honest with the people you respect. Be more honest with us, so that we know exactly what we are getting ourselves into when it comes to marriage — that way, we can make a far more responsible decision…if/when the time comes.
5. Honor Our Special Days…Like We Honor Yours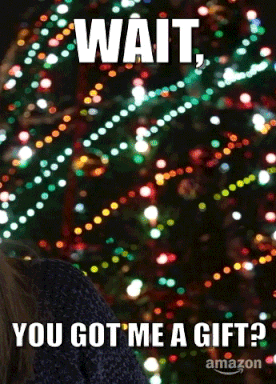 Hands down, one of my favorite episodes of Sex and the City is when Carrie lost a pair of her shoes at a married friend's baby shower. When her friend initially refused to pay for them (citing that they were a frivolous expense; see, there goes that "cocky" thing that I was talking about), Carrie said that she was throwing a party for herself and registered the shoes. Her friends got the point and made the purchase. Checkmate.
Have mercy. There is one married person, in particular, who I can't tell you how much money I've spent on all of their special occasions that have centered around their marriage and their kids. And yet, over that same time, I can't think of one present I've received from them. Ever. Talk about a hustle above all hustles. Birthdays matter to some of us. Promotions matter to some of us. Reaching certain goals matter to some of us. As a married person, your job isn't to decide if a day or situation is worthy of celebration in your eyes. As our friend, if we say that it's to be honored, you should follow suit…just like we do for y'all…just ask our bank account.
6. Acknowledge Our Accomplishments Outside of Our Relational Status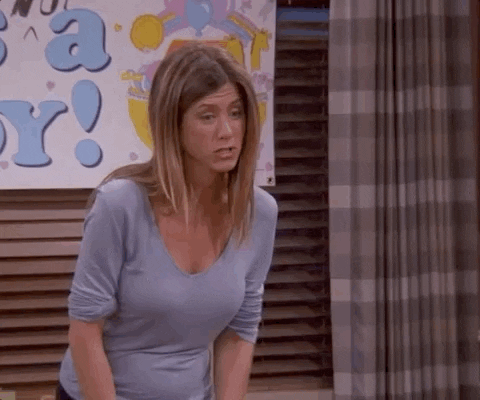 If there's one thing that a lot of us church-going (or used to be church-going) singles can agree on is that many churches could stand to do A LOT better when it comes to singles ministries. I once wrote an article for the site entitled, "10 Words That'll Make You Totally Rethink The Word 'Single'" and so I'm well-aware of the fact that with words like original, exclusive, and special to describe what it means to be single, we've got it going on, on a few levels. That's why it's beyond shallow (and a little condescending) to think that the only thing that we should be praised for or you should get super excited about is the guy we're seeing or if/when he decides to propose.
Ask us about our job or career path. Ask us about what our plans are over the next several months. Ask us about what makes us tick outside of our hearts and libidos. Just like I'm pretty sure that you don't want anyone to treat you as if your only identity is being someone's spouse, at the same time, we don't want to feel like the only accomplishment you will ever fully and enthusiastically acknowledge is if we're "officially" with someone.
7. Don't "Demote" Us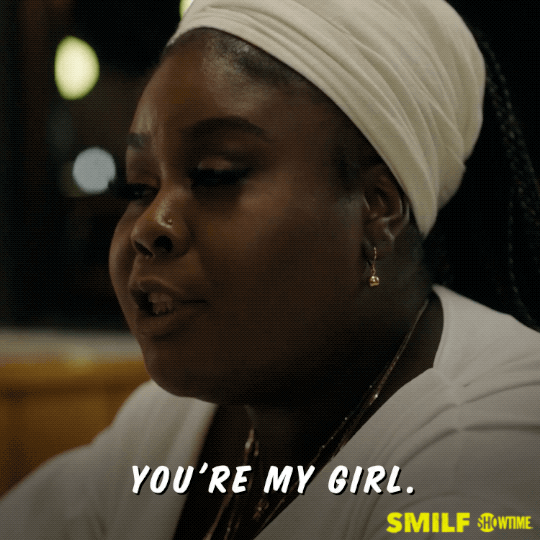 Listen, we're not stupid. We get that as you get deeper into this thing called "marriage", you are going to accumulate some more/new people in your life who can relate to what you are going through. All good. Still, just like I tell the cynics who somehow think that just because I'm single, I have no insight into how to make a marriage work, "50 percent of marriages fail, so don't assume that a lot of married people know what to do either." Wisdom is wisdom, regardless of the source. And so, if you saw value in us prior to you jumping the broom, why in the world would that change, just because you are married?
We're still smart. We can still provide some pretty profound ah-ha moments. We can still offer up some support and encouragement. You being married and us being single doesn't change any of that. Respect what we still bring to the table and watch how it continues to only enhance your life — like it always has. Right? Exactly.
Featured image by Getty Images
Keep reading...
Show less
We all know how the song goes. As we move, full speed ahead into Thanksgiving and then Christmas, it's considered to be "the most wonderful time of the year" for so many. Still, if we're gonna get really real about it all, preparing for the holiday season can be one of the most stressful times of the year too; especially when it comes to married folks who are trying to proactively care for their relationship, maintain their daily lifestyle and figure out how they are gonna pull each special day off with as little drama as possible.
So, whether this is your first year as husband and wife or your 20th, I thought I would share some tips that I offer up to some of my clients whenever they find themselves looking for ways to navigate through the holiday season, so that there can literally be peace on earth (at least in your house) well through New Year's Day. That said, if there are seven things that you and yours definitely need right about now, these would be it.
Featured image by Getty Images
Keep reading...
Show less