In xoNecole's Our First Year series, we take an in-depth look at love and relationships between couples with an emphasis on what their first year of marriage was like.
I think that for a lot of us, we believe in the notion of being in the wrong place at the wrong time. This notion allows us to be grateful for being late to appointments, having plans being cancelled last minute, and even changing our minds on attending events we said we would go to. I know I am guilty of feeling so satisfied when things are changed at the last minute and it honestly makes my day better. For then-25-year-old copywriter, Chelsea Coffey, it was actually the opposite. A last-minute change in her schedule would make her be at the right place at the right time.
Chelsea received a phone call from a coworker to cover a soccer event in Houston, Texas. She was not expecting this assignment, but she is so glad that she did. At the event, Chelsea had plans to connect with the soccer team, but had no idea that one of the soccer players would charm their way into her heart. Just in case you were wondering… yes, that MLS player was Warren Creavalle.
Warren and Chelsea dated a year and half before tying the knot. These days, the married couple has not only solidified their lives in love but also in business.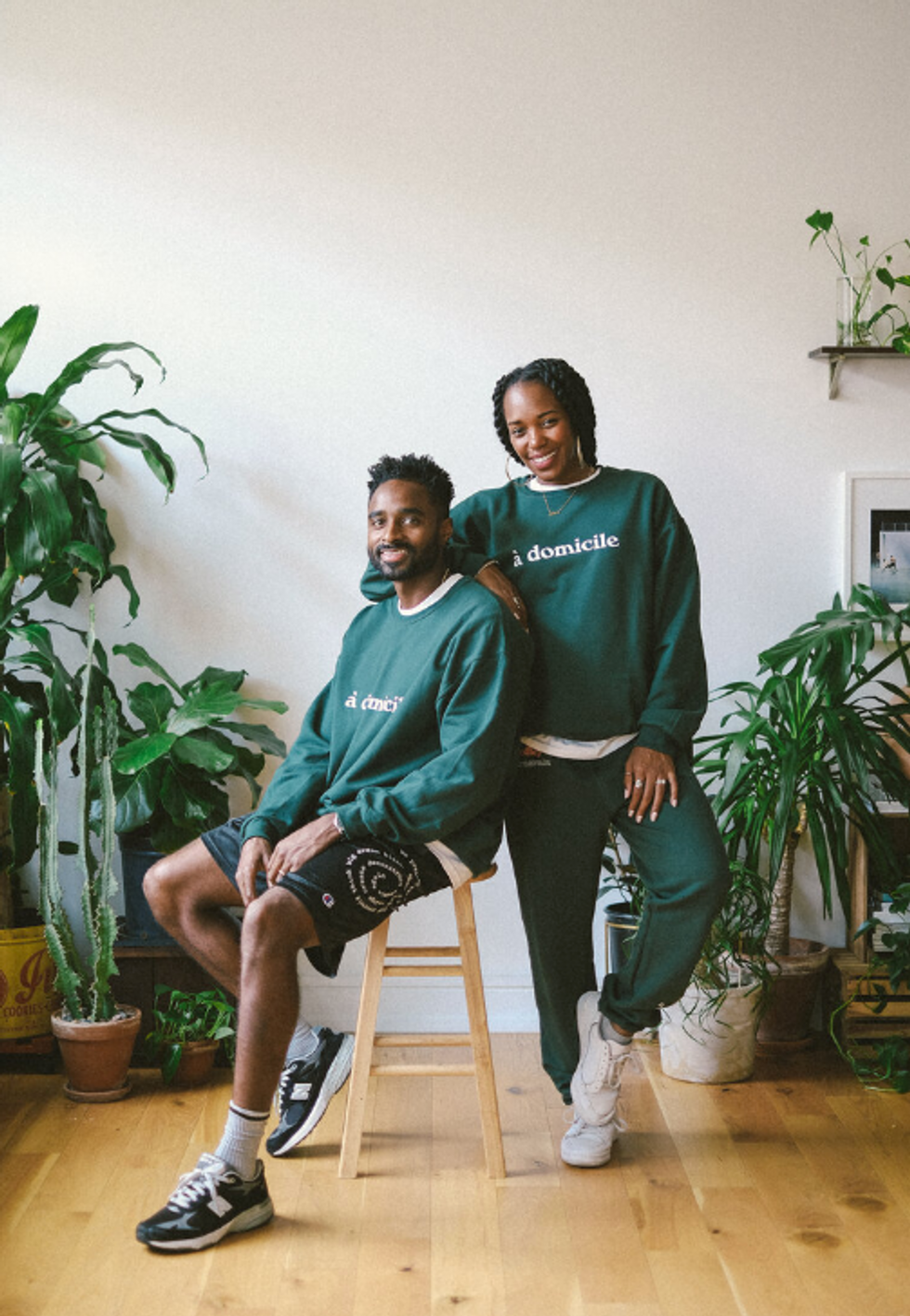 Courtesy of Chelsea and Warren
In addition to a successful Philly Urban Retreat the two are known for, Chelsea and Warren have founded a business brand called Coffey + Creavalle. Coffey + Creavalle is a one-stop shop for all things ranging from home goods to apparel. For this couple, they want to become a resource for the community and create a legacy for their children.
Time was really on their side from the very beginning and if there is anything that I took from connecting with this couple is that: when it comes to true love, it comes right on time.
In this installment of xoNecole's "Our First Year", Chelsea and Warren share how they have kept their love alive by supporting one another, making love a daily choice, and knowing the importance in building a legacy.
How We Met
Warren: I was playing soccer for the Houston Dynamo. Chelsea was covering our team's End of Year Banquet for the magazine she worked for. So on that day, I saw her before we even spoke. I was already trying to see who this fine girl was (laughs). After the event and the after party was going on, Chelsea saw me from across the room. With her being on the job and all, she walked over and approached my teammates and I. She starts giving her spiel on how she could work with us to style us for a photo shoot. And we followed each other on Twitter--after she threatened me about not being a ghost follower (laughs).
Chelsea: So my coworker called me about covering the End of Years Awards Dinner for the Houston Dynamo. I thought this was perfect because I was coming from a photo shoot. So, I already had my makeup done (laughs). I wasn't very familiar with soccer-focused events, so I didn't know what to expect. But girl when I got there, I called my coworker saying we have been missing out! (Laughs)
I continue to be professional, but after the event, I figured it would be a missed opportunity if I didn't make a connection (smiles). So I come up with my business introduction, walked up to Warren's team, and did my thing. But when I was talking to Warren, I felt like we were talking for the longest. So we ended up exchanging our social media information, and that's how we connected.
First Impressions
Chelsea: I was a little smitten out the gate to be honest. I remember it was very dimmed lighting in the room and Warren's smile was just *ding ding* (laughs). It was really nice. Also something to know about me. Since I am from Texas, my default is to pronounce certain names as if they were Spanish. I assumed Warren was Afro-Latino and when he was telling me his last name, I pronounced it differently. He got a little sassy with me, understandably, because I was saying his name wrong. But that was my first impression of him (laughs). As charming as he was, he was still a little sassy to me.
Warren: It was my rookie year and I was new to Houston. So when I saw her from across the room, I felt it was a turning point for me. I felt like I was glowing up and me being able to talk to women who look like her [Chelsea] was a plus. I was convinced that Houston may be my kind of city (laughs). As Chelsea walked passed, I said out loud, "Look at my future beautiful black queen!" (Laughs) Even after we were able to finally connect, I still thought Chelsea was beautiful and was looking forward to what was coming next.
Courtship
Chelsea: Warren and I actually dated twice. We hung out a few times and we'd been dating like five minutes (laughs). This thought came into my head, 'I don't care if he gets traded, we're going.' And immediately I told myself, 'Girl, what is wrong with you?!' (Laughs) 'First of all, where did this thought come from and second of all, we don't even know him for real.' (Laughs) But, it's true when they say when you know, you know. I saw Warren as my best friend and we always had a good time together. Even though we broke up temporarily, I told myself that I wanted to feel like that, if I ever fell in love again.
Warren: So when we reconnected, Chelsea was still in Houston and I was in Philadelphia [two teams later]. But it felt like we didn't skip a beat. I still felt like I was talking to my best friend. It was a really refreshing vibe. To be honest, I did date other people when we were both single. But Chelsea was the only woman that would make me scramble, if that makes sense (laughs). That was really significant for me because I felt like I didn't have to worry if she wasn't going to be in my life anymore. That was when I knew. It was natural to take that next step with her to me.
"Chelsea was the only woman that would make me scramble, if that makes sense (laughs). That was really significant for me because I felt like I didn't have to worry if she wasn't going to be in my life anymore. That was when I knew. It was natural to take that next step with her to me."
Saying "I Do"
Chelsea: We had two weddings. We got married legally in the spring and then had our marriage reception/ceremony six months later. At the main marriage ceremony, Warren wrote his own vows and what he said was so sweet. I would say that is one of the things I will never forget. But there was this moment after the vows and all the pictures were taken. I thought that we would come back to the bridal suite for a special one-on-one moment during the wedding. Ironically, it didn't happen like that (laughs).
We got to the room and slowly, but surely, all of our bridesmaids and groomsmen were in our room. They were eating snacks and playing music. But seeing all of our close friends together made me appreciate things that were just out of our control in the best way. It was a beautiful way to celebrate our love story by being surrounded by the people we really care about. So it's a mixture of both of those for me.
Warren: I would have to say when we were saying our vows to each other was the most memorable part for me.
Biggest Fears
Chelsea: I think that one of the benefits of me being older than Warren is that I was at a stage in my life where I knew I didn't want to date just to date anymore. I was ready to be in a serious relationship and get married. I wouldn't say that I didn't have any fears, because I think that's natural when you do have them. One thing that was a sensitivity of mine is hoping that we can navigate through each other's different seasons.
I wanted us to be able to get through things together rather than individually. What helped me to be less afraid about stepping into marriage was Warren's pace. When things move too fast, I get a little nervous. And since we were at different seasons, I admired that Warren knew what he needed as far as time, to be completely ready for this. Warren has a thorough and thoughtful pace. So by the time we got closer to the wedding, we were sure about it.
Warren: I agree with Chelsea. I think the pace we chose in our relationship helped us be more confident in our decision to get married. Marriage is forever. So it's important that you are sure this is exactly what you want. So being able to take that time allowed that assurance we needed.
"When things move too fast, I get a little nervous. And since we were at different seasons, I admired that Warren knew what he needed as far as time, to be completely ready for this. Warren has a thorough and thoughtful pace. So by the time we got closer to the wedding, we were sure about it."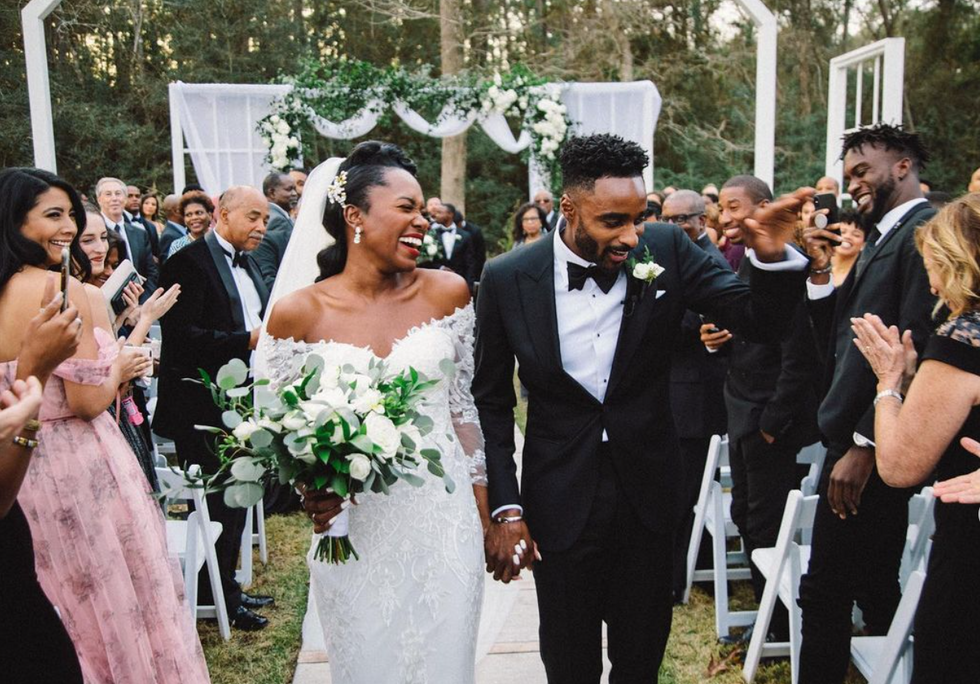 Courtesy of Chelsea and Warren
Early Challenges
Chelsea: I consider myself a proper particular kind of person. I have never lived with a guy before and so to my surprise, Warren is so particular too (laughs). He has his own ways on how he likes things done. In a way, we complemented each other, but there were times I felt we were tripping over each other and our own preferences. I will say that we are still working on this. It is all about picking your battles.
Warren: Yeah I do like things in my living space a certain way. I have had my roommates before, but I was living on my own when I was dating Chelsea. So stepping back into sharing my space with someone was an adjustment for me.
Love Lessons
Chelsea: With Warren, I really appreciate how supportive he is. There is just something to be said about someone who knows how to be present with their partner. For example, when I was writing my book, Warren sat down with me for days and went through/edited the entire book. It is really a blessing to have someone like that in your life. Someone that is just down for you for whatever. So learning how to be that way for someone is what I've learned through how Warren shows up for me.
Warren: Prior to our relationship, I had this grip on life. I had this idea about what I wanted, where I wanted to be, and how I was going to get there. So allowing someone you consider your partner to add to that, is a shift. There's a trajectory in your life that is for the better, because you are letting other people in. It was something I didn't anticipate, but it has definitely been my biggest lesson.
"Prior to our relationship, I had this grip on life. I had this idea about what I wanted, where I wanted to be, and how I was going to get there. Allowing someone you consider your partner to add to that, is a shift. There's a trajectory in your life that is for the better, because you are letting other people in."
Common Goals
Chelsea: I remember I was trying to make this video right after our Houston house renovation. I was trying to be cute and asked Warren what his main takeaway from the experience was (laughs). Warren says, "Go get the money." (Laughs) As much as we joke about that, we are grinding out here. We want our kids to live a life that reflects all the hard work we put in. We want to be a significant staple in our community in a big way.
Warren: If there is anything to add, we want to be able to open doors not just for our kids, but for other kids in our community as well. I think that it's important to lift up the next generation and be that source of knowledge or resources for them to become successful.
Best Advice
Warren: One thing I've gotten from Chelsea's father and our marriage counselor is to make a choice to love your spouse every day. The butterflies and everything is not enough to sustain the day in and day out. So you make that choice every day and sometimes multiple times a day to love that person.
Chelsea: There is the overarching theme about grace. When you are in a relationship, you have to show the other person grace. I think that sometimes when we don't give the other person grace and we lash out on them when we are upset about something, we forget about our own shortcomings. If you are able to put yourself in the other person's shoes, it sets you up for getting out of a situation better than you anticipate.
Featured image courtesy of Chelsea and Warren
Keep reading...
Show less
If anyone knows how to maintain a marriage, it would be those who have survived both the test of time, and Hollywood. We all know marriages spoil like milk and age like dogs in La La Land, but enter one of the most magnificently wedded couples of the last two centuries: Mr. Denzel Washington, and the amazingly stunning Pauletta Washington. The two have quietly celebrated their 38th wedding anniversary this past week.
Thirty. Eighth.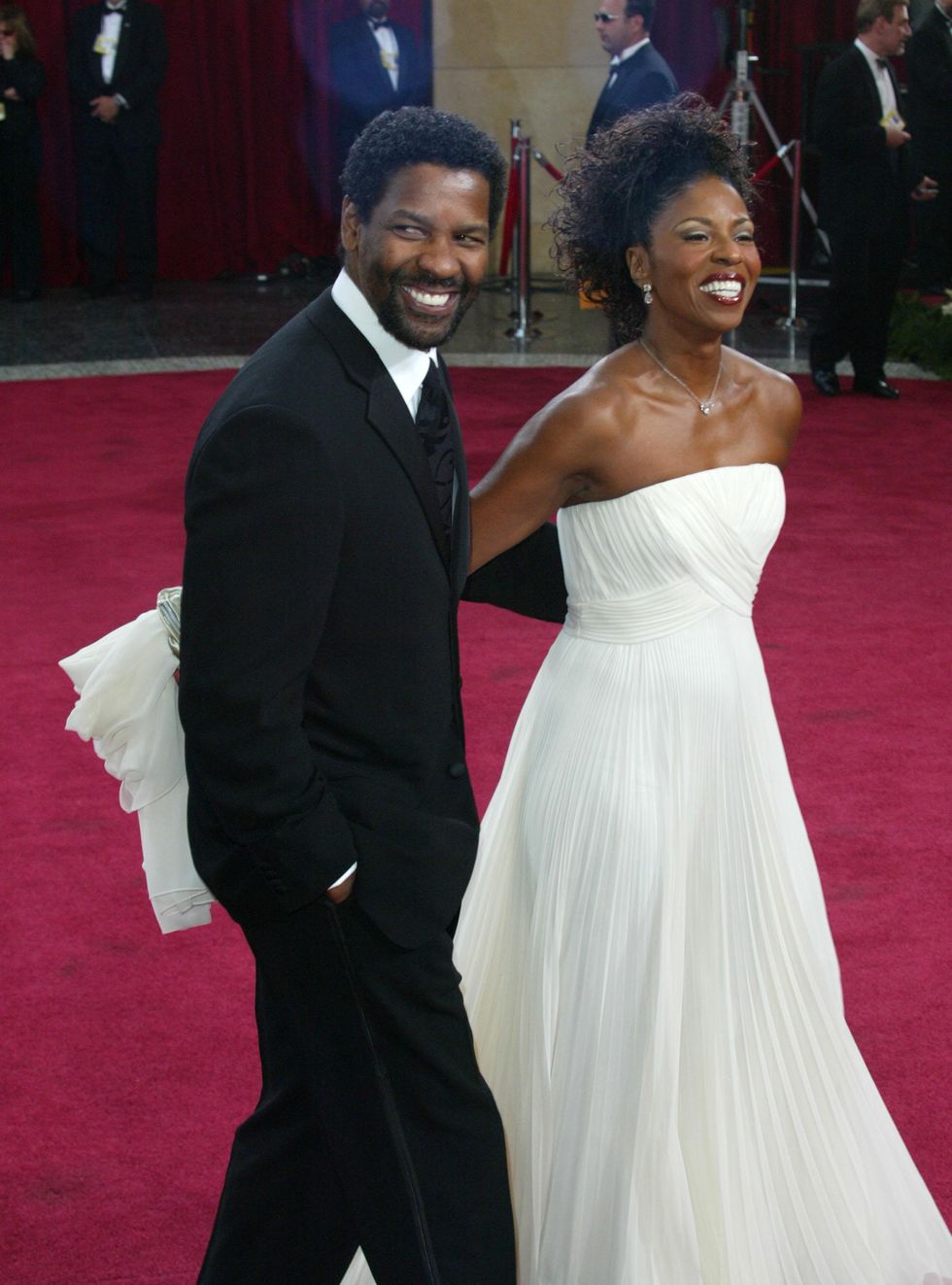 Denzel Washington and wife Pauletta during The 75th Annual Academy Awards.
Dan MacMedan/WireImage
The actors first met in 1977, on the set of the TV movie Wilma, and began dating shortly afterward. It would be a year before the couple would go on their first date but the rest is Hollywood royalty's history as they wed on June 25, 1983. And although they're pretty private on the daily life of their marriage, they are still happy to discuss minor details, which Denzel did so on Live! With Kelly and Ryan. On how they met:
"I met her then, but I didn't meet her then. I saw her then."
An entire year later, Denzel went on to explain, he was at a party where Pauletta also happened to be.
"I had talked at that party about going to see a play. I went to see the play, and at intermission the lights came up and she was sitting [there]. She said she just happened to go see the play."
A story Pauletta similarly tells to Oprah in 1996. She then adds:
"I thought he was cute but I fell in love with his spirit really. That I saw first, and then I thought, 'Hmmm not a bad package.'"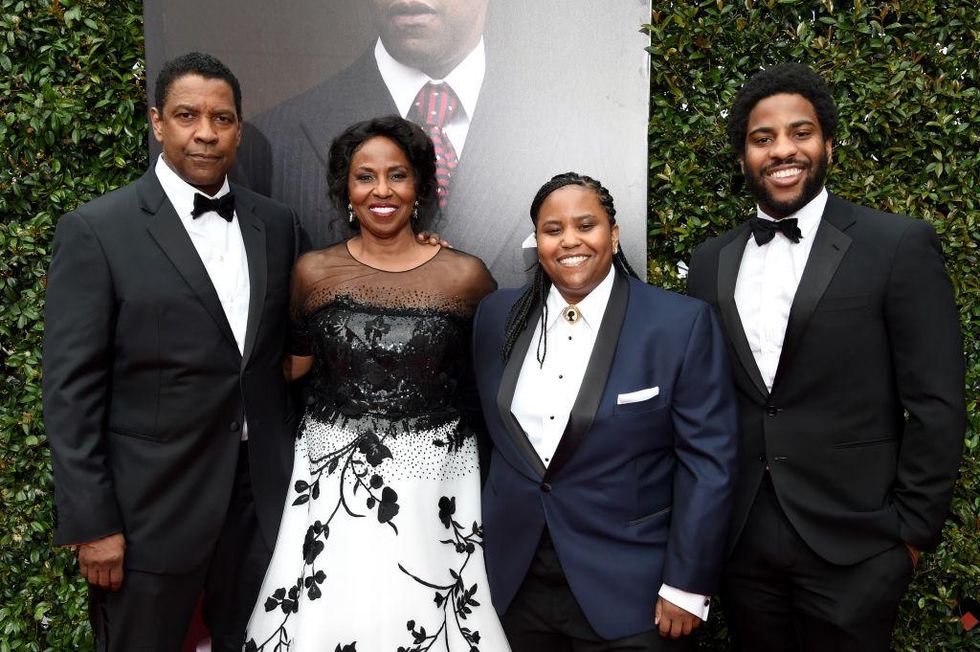 (L-R) Malcolm Washington, Katia Washington, Pauletta Washington, and Denzel Washington attend the 47th AFI Life Achievement Award honoring Denzel Washington.
Michael Kovac/Getty Images for AFI
The two now have four children: twins, Malcolm and Olivia Washington, Katia Washington, and another actor in the family that is breaking out the mold on his own, John David Washington. In fact, John David is the only one in the public eye, as the others opt for a more lowkey lifestyle. John David even famously checked a reporter who didn't give his mama her flowers ASAP when setting up the question. He began, "being the son of Denzel Washington--" and John David immediately cut the reporter off:
"--and Pauletta Washington. Who was earning more money than he was before they got married. She was on Broadway working, paid for the first date, she paid the bill, paid the cab ride, classically trained pianist, went to Juliard. You know, she's a great artist in her own right. And I learned a lot from her. My father taught me how to hunt, my mother taught me how to love."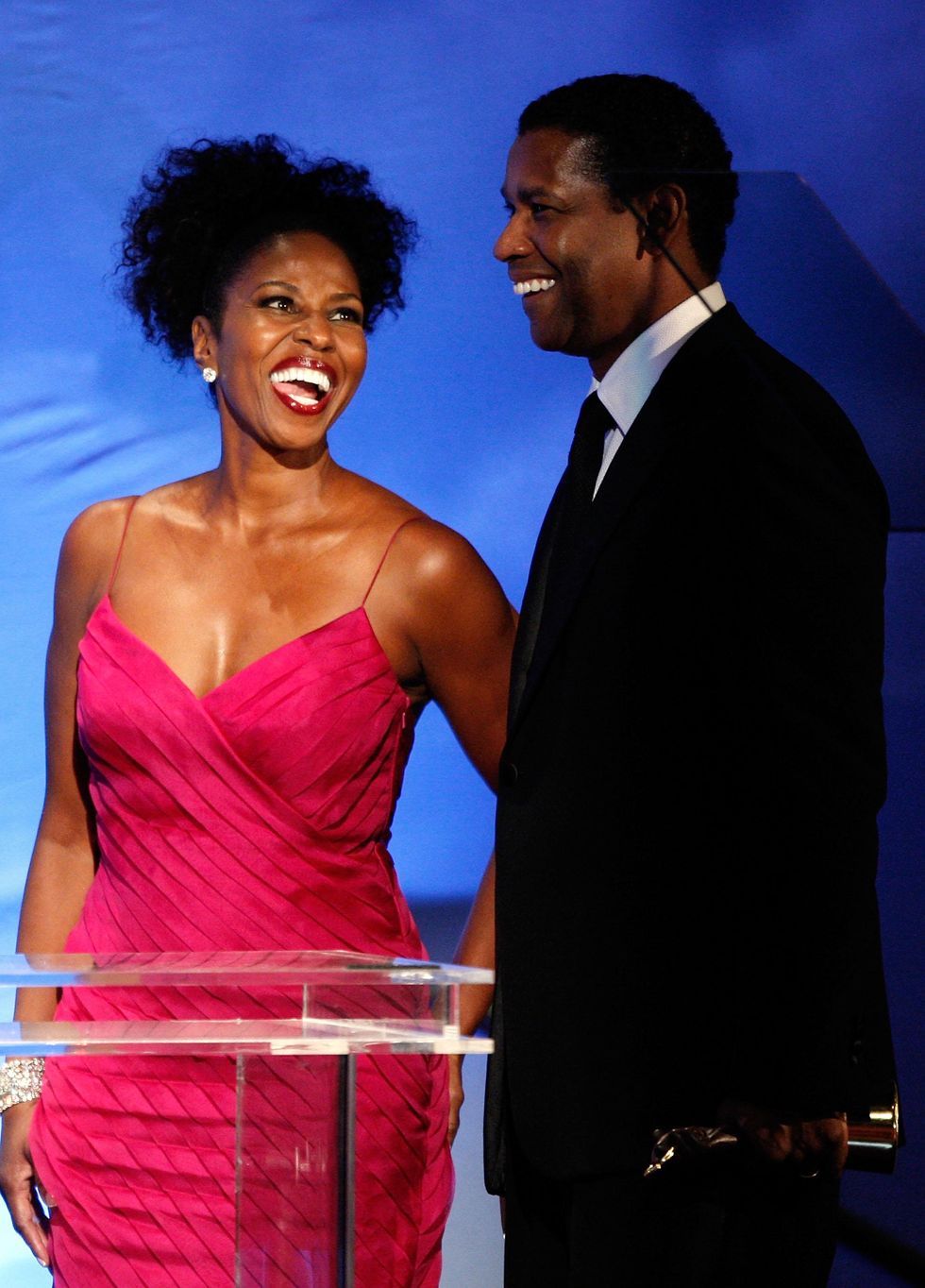 Kevin Winter/Getty Images
And the man of the family hands out the same bouquet to his queen every chance he gets, once telling PEOPLE his favorite things about his wife:
"Security, food, a beautiful home … the difference between a house and a home, it's a big difference. You can buy a house, but that doesn't make it a home — and not to say a man can't make a home a home, but my wife has made our house a home, and raised these beautiful kids, and protected them and sacrificed for them … she did the heavy lifting."
This is energy, men. This is energy.
And ladies we got some for you too.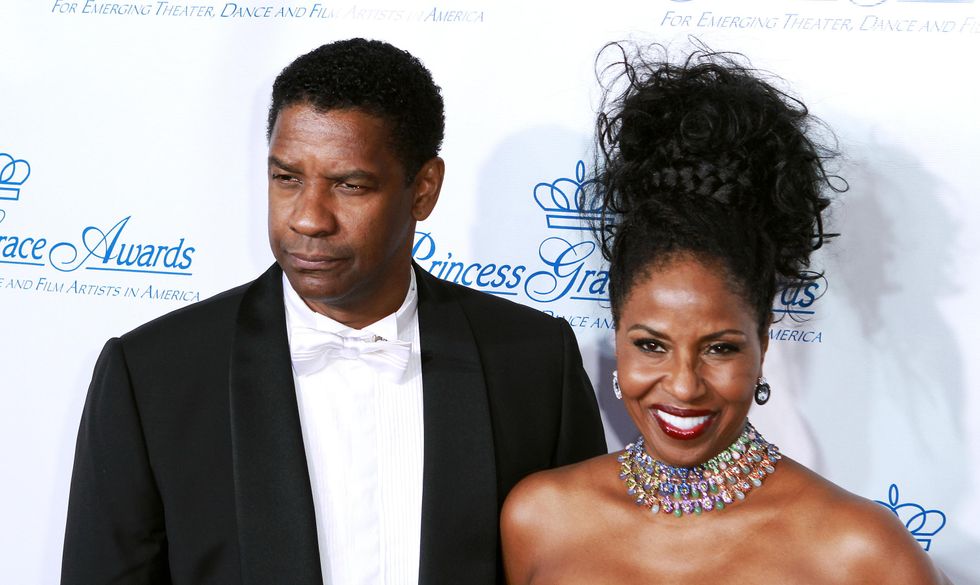 Donna Ward/Getty Images
Pauletta once shared the key to their happiness, by simply addressing the importance of standing true with a powerful man. She told The Root:
"Any woman behind an influential man has always been there. Maybe the public, and the media, is now saying we recognize you, but take it from me, I've been on the scene a long time."
Watch an old school clip of the two bragging on each other below:
Happy anniversary, you two!

Are you a member of our insiders squad? Join us in the xoTribe Members Community today!

Featured image via Donna Ward/Getty Images
Keep reading...
Show less
Is it just me or does it seem like society is constantly looking for ways to redefine something? I don't know about y'all but when I was taught about marriage, a part of what came with it was sharing a life — and home — with your partner until life parts you (at least, that's what most vows say). These days, it's like folks are on a constant quest to be married while remaining as close to being single as they possibly can. Yeah, that's not really how marriage works. Anyway, in walks the concept known as a sleep divorce.
If you've never heard of one before and you're curious, that's what we're gonna unpack today. What exactly is a sleep divorce? What are the pros and cons of getting one? And finally, why you should think long and hard about before actually considering signing up for one in the first place.
What Exactly Is a Sleep Divorce?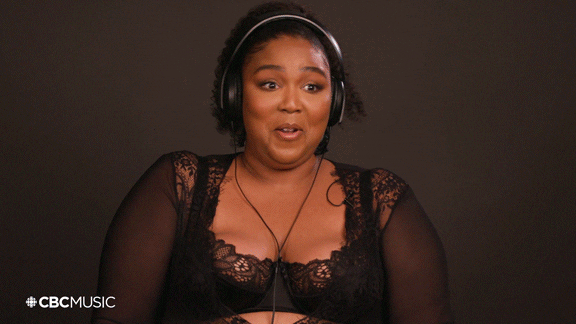 Although most of us know what a divorce is, have you ever looked up the actual definition of the word before? A divorce is "a judicial declaration dissolving a marriage in whole or in part, especially one that releases the marriage partners from all matrimonial obligations". Honestly, this is probably a really good place to start with the whole sleep divorce term because it's all about making the decision not to sleep (literally sleep) with your partner. The reasons why, I'll get into in the next section. For now, though, I think the first thing that should be explored is if you consider sharing a marriage bed an "obligation" (a binding promise, contract, sense of duty, etc.) or not within your relationship.
I mean, if you look at things from a biblical perspective, it's interesting that Hebrews 13:4 says that the marriage bed is undefiled. I also like a Scripture in Song of Solomon that simply says, "our bed is green" (Song of Solomon 1:6). Seems to me that sharing a bed with your beloved is a part of what comes with being married.
Still, that doesn't change the fact that the phenomenon of a sleep divorce is becoming more and more popular. In fact, some studies say that as much as 25 percent of couples are now opting for a sleep divorce. A survey of 3,000 Americans revealed that even more (31 percent) are down to give it a shot. And why are couples deciding that this is the route to go? Good question.
What Are the Pros of Having a Sleep Divorce?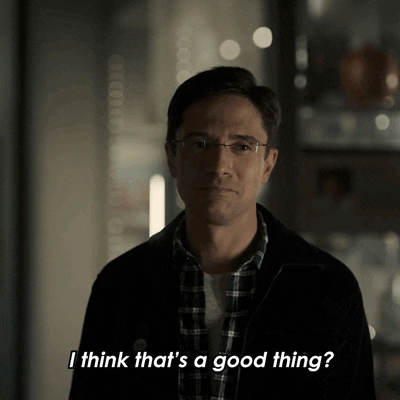 It probably comes as no secret to you that sleep deprivation is a huge epidemic in this country. According to the American Sleep Apnea Association, as much as 70 percent of us have reported having trouble falling or staying asleep at least one night per month. 11 percent say that this is an every evening occurrence. While things like stress, anxiety, eating late, health-related issues, mood swings, kids ('cause, let's be real), addiction to electronic devices and not putting oneself on a sleep schedule can all play a direct role in why we're not getting good quality rest, so can things like a snoring partner, someone wanting a room at a different temperature or one person being a night owl (even in bed) while the other is an early riser. For people who fall into the latter category, when a compromise isn't found, oftentimes it's decided that they should go through a sleep divorce — either they and their partner should sleep in separate beds in the same room or even sleep in different rooms entirely.
And just what are the main benefits of taking this approach? While I'm pretty sure that you can already tell that I'm not the biggest fan of sleep divorces, I do get what would cause someone to get to this point. Matter of fact, I once dated someone who was a pretty loud snorer and it drove me absolutely mad. To tell you the truth, as I was going through the reasons for why I didn't think the relationship wasn't going to work or last, long-term, I'd be lying if I said that his snoring wasn't somewhere on the list. So yeah, considering the fact that sleep deprivation is directly tied into things like obesity, heart disease, diabetes, mental health-related issues, inflammation and even shortened longevity, of course, getting a good night's rest, as much as possible, is paramount.
And that is the main reason why those who are in full support of sleep divorces say that it's such a good idea; especially if it's getting to the point and place where their lack of quality sleep has them so pissed off that they're literally on the verge of going from a potential sleep divorce to an actual divorce because they have trouble concentrating at work, keeping their moods in check or not being hypersensitive due to them being utterly exhausted all of the time. So I get it — if a sleep divorce means getting some zzz's and not standing before a judge, I can see the benefits that come with having one.
Still, I'm not so sure that couples who are down for a sleep divorce are also considering the potential cons that come with making this kind of decision as well. And there are more than a few.
Just What Are the Cons of Getting a Sleep Divorce?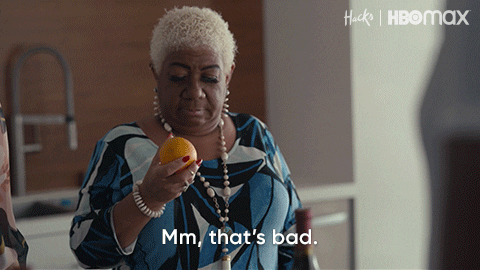 OK, so your spouse has you to the point where if you don't get out of the room with them, you might literally lose your mind. While on the surface it might seem like, "No problem. I'll just sleep in the guest room", there are some things that should be pondered, long and hard, first.
Some couples only get real quality time during pillow talk at night. Between hectic schedules and/or kids, sometimes the only time that couples are able to be alone is when they are in bed together. If you're never sharing/sleeping in the same room, are you sure you're going to be proactive about making (re)connecting a priority?
What will sleeping apart do to your sex life? Lawd. Already where it stands, 15-20 percent of couples are in a sexless marriage (random point, did you know that the best times of year to have sex are fall and winter?). Anyway, although a lot of people are team morning sex, let's not act like sex at night isn't super convenient. Let's also not act like a lot of us tend to fall asleep right after a good session goes down. So yes, while it's feasible that you could have sex and then go into another room afterwards or get up from your slumber to go have sex elsewhere, what actually is the probability that sex will happen much that way? In other words, is your sleep divorce going to cause your sex life to suffer? And if so, can you and your relationship afford for that to happen? Here's a hint: probably not.
Sleeping together reduces stress levels. I've brought up oxytocin up quite a bit in my articles on this platform. That's because, one of its proven benefits is it's a natural hormone that helps you to feel closer to your partner. Wanna know when it elevates? When you're doing things like kissing, cuddling and having sex? As a bona fide bonus, not only does it make you want to be more intimate with them, it also reduces your cortisol (stress hormone) levels too. This is another reason why sharing a bed with your spouse is so important. It is literally good for your health.
Learning how to sleep with your partner teaches compromise. I'm a marriage life coach. I share that often. What I don't say, nearly as much, is my emphasis is on reconciling/restoring divorced couples. There is a line in the movie It's Complicated (Alec Baldwin, Meryl Streep) where Alec's character says to his ex-wife (paraphrased), "More divorced couples should get back together after 10 years of being apart. They know each other really well and there was time to grow so that they'll be a better fit." You'd be surprised how much truth there is to that. While definitely not in all instances, I have to say that in many, if couples were just open to not quitting so quickly, to finding common ground and to looking for ways to compromise, their relationship could remain intact.
The reality is that a lot of marriages don't work because a lot of people are too selfish for that kind of relationship; it's more about getting what they can from someone else than what they can bring to the union. And if there's one area that compromise presents itself, believe it or not, it's in the marriage bed.
Figuring out how to decorate the bedroom space. Determining if there should be electronic devices in there or not (heads up, there really shouldn't be). Figuring out how much sex should go down (as far as consistency goes). Deciding if you should go to bed at the same time or not (it's healthier when you do, by the way). And yes, working through each other's sleeping patterns as you share such an intimate space.
Yeah Shellie, I hear you. But his snoring is about to make me catch a case. For real, for real.
How to Make Snoring More Tolerable in a Marriage
Let me just say that when it comes to considering a sleep divorce, I make the same recommendation for it that I do for an actual divorce — if nothing is getting better, be open to seeing a reputable therapist/counselor/relationship life coach. They may be able to offer up some tips to keep you and yours in the literal same sleeping and sexing space. As far as being married to a snorer goes, I've got a few hacks that just might help. As soon as tonight, even.
Eat non-inflammatory foods. I know. You've heard that you should have a glass of milk before turning in, all of your life. Here's the thing, though. Dairy often triggers inflammation in our system and when that happens, it can put unnecessary stress on your throat which can lead to snoring (so, at the very least, do a milk alternative like almond or oat milk). So can eating too late at night because sometimes, when that happens and you go to lie down, your chest can feel additional stress during the digestive process which can make it difficult to breathe. So, in the evening, try and avoid consuming a lot of dairy, sugar, gluten or fatty foods. Go with berries, broccoli, grapes, dark chocolate or green tea instead.
Reduce alcohol intake. Did you know that weak tongue and throat muscles can also cause snoring (there are helpful exercises that you can try here)? Well, believe it or not, alcohol actually relaxes your throat muscles. And if you drink it a couple of hours before bedtime, that can trigger you to snore more too. So, if a glass of wine before bedtime is your man's thing and yet he's snoring you out of the bed at night, he might need to swap it out for grape or tart cherry juice (an awesome sleep agent) instead.
Invest in a humidifier. A humidifier is a device that adds moisture into the air. The benefits that come from having one in your bedroom is it can help to reduce virus-related particles that may be in the air (that could give you the flu), keep your hair and skin from drying out and definitely decrease the amount that you or your partner snores. Dry air is what prevents our throats to be as lubricated as they should. When that happens, it tends to make us snore more (or louder). A humidifier can nip a lot of this in the bud.
Keep water by the bed. Did you know that when you're dehydrated, your system creates more mucus and that could also cause you to snore (or snore more often or louder)? That's why remaining hydrated throughout the day and even keeping a bottle of water on your nightstand could prove to be an ultimate non-snoring hack.
Do some spooning. Long story short, sleeping on your back causes your tongue to put pressure on your airways, making it harder to breathe, which definitely ups the chances of a snore-fest. Sleeping on your side can reduce a lot of that — and what better way to get into that position than by spooning, right?
Listen, there's absolutely no way that one article alone can prevent a sleep divorce from happening. All I'm saying is if you're teetering on getting on, try some of these things out first. A perk to being married shouldn't just be to share a life. There is real intimacy that comes from sharing a bed...too.
Join our xoTribe, an exclusive community dedicated to YOU and your stories and all things xoNecole. Be a part of a growing community of women from all over the world who come together to uplift, inspire, and inform each other on all things related to the glow up.
Featured image by Getty Images
Keep reading...
Show less
In xoNecole's Our First Year series, we take an in-depth look at love and relationships between couples with an emphasis on what their first year of marriage was like.
Do you remember the first time you fell in love? It is this indescribable feeling that takes over your body without warning. The lucky ones get to experience this feeling more than once in their lifetime. Regardless, if this feeling lasted for forever or just for a moment, we will always remember the person who made us feel this way. When you experience love, yes we are physically attracted to that person, but it's deeper than that. Love is about accepting someone for who they are on the inside and wanting to share your life with them.
On June 2, 2019, I was honored to witness two people devote their lives to each other because of that indescribable feeling. I was able to see my sister, Calina Kimbrough, marry the love of her life. As Calina exchanged her vows to the woman that became everything she needed and more, it was a perfect moment to see what true black love looks like and feels like. Before this moment, things actually moved a little faster for my sister and her now-wife, Rennetta Kimbrough.
Calina and Rennetta met at a nightclub six months before they became engaged to be married. Calina spotted Rennetta across the dance floor and knew she wanted to learn more about her. With the power of using her best wing woman, Calina asked her friend to see if Rennetta was single. After they connected and Rennetta walked Calina to her car that night, it was only right for Calina to return the favor by taking her hand in marriage and later walking down the aisle.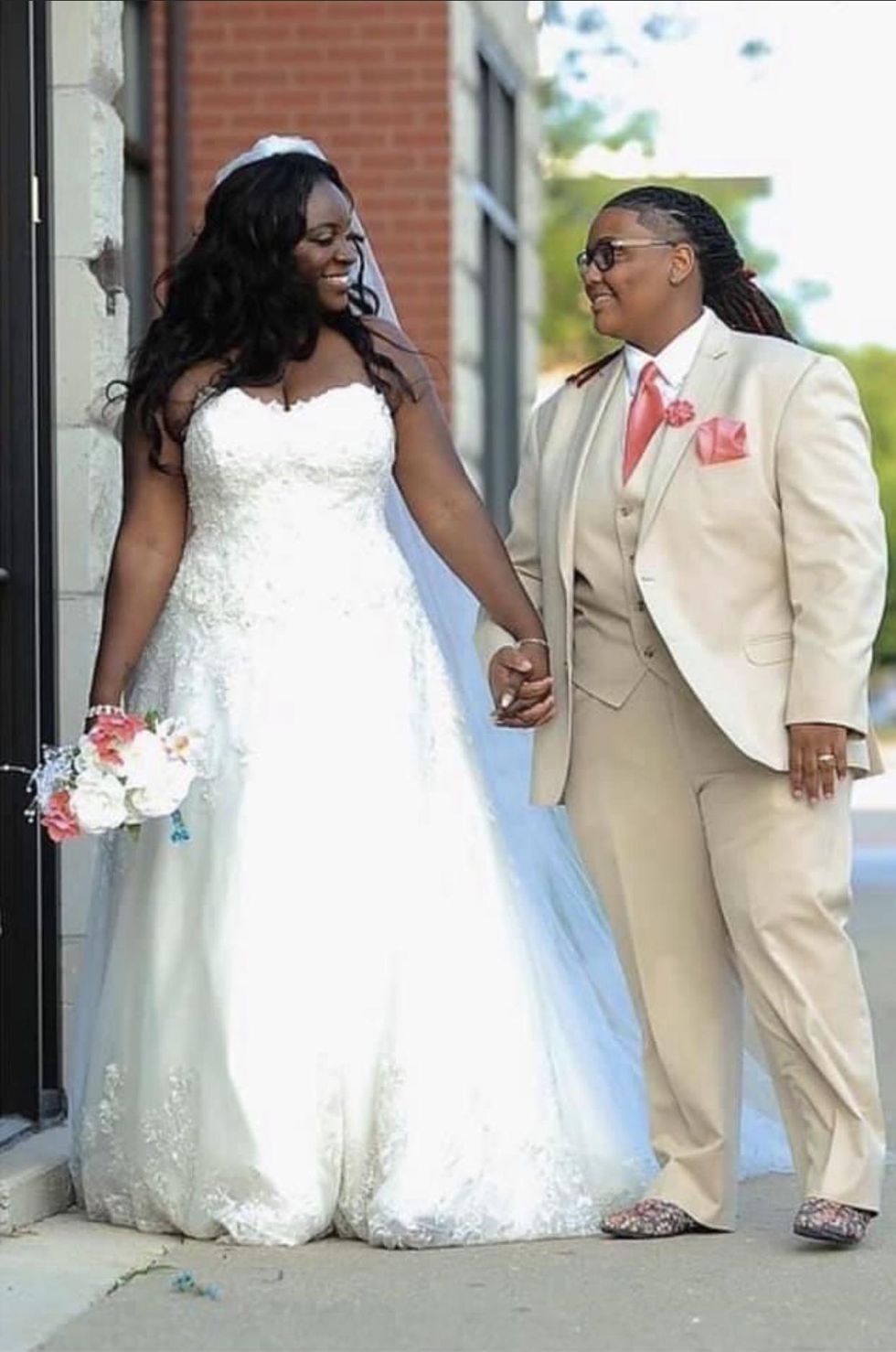 Courtesy of Calina and Rennetta
After being married for three years, Calina and Rennetta have created a successful life for themselves and their children. They started a clothing business together called LiXX Clothing and plan to expand this business in order to leave a legacy for their family. When it comes to keeping the love alive, Calina and Rennetta have learned that it is about showing up for one another and working together as a team. Showing up can mean different things to different people, but for Calina and Rennetta, it is about lessening the load for one another and communicating openly and honestly.
Love will always have its ebbs and flows, but when you are able to navigate through it with the person that gave you that feeling, any couple will tell you it's worth it. Calina and Rennetta continue to pour the love they have for each other into their new family. They have been able to set an example and display what love really looks like.
In this installment of xoNecole's "Our First Year", Calina and Rennetta share how love is about supporting each other, navigating through the good and bad, and valuing the importance of family. Here's their story:
How We Met
Netta: We both happened to be at this club called Taste. Calina was looking at me and actually sent her friend over to try and talk to me. I told the friend that if Calina wanted to talk to me, then she had to talk to me (laughs). But then after that, I didn't see her in the club for a little while and I got kind of worried. But she came back to the club and we finally spoke to each other. After that, I walked her to her car and it's been us since then.
Calina: So that night, I was persuaded to go out with my friends. I had no intention of trying to meet someone that night because I was completely fine with being single. It was my first time being at this club and I noticed Netta at the bar with one of her friends. I did ask my friend to go over to Netta and ask her if she was single. When my friend came back with Netta's message, I honestly got nervous. I felt Netta was out of my league so I basically left to walk around to ponder about the situation and to see if Netta would still be there once I got back (laughs). But I came back and Netta actually walked up to me. So we started talking, she walked me to my car, and yes we have not left each other's side since.
"I felt Netta was out of my league so I basically left to walk around to ponder about the situation and to see if Netta would still be there once I got back. But I came back and Netta actually walked up to me. So we started talking, she walked me to my car, and yes we have not left each other's side since."
First Impressions
Calina: So my initial thought when I saw Netta was that I like the way she dresses. I have always been attracted to her style and her confidence. Her confidence exudes from out of nowhere and she doesn't try too hard. After I got to know her and within those first couple of weeks, I thought she was pretty cool. But she was trying to play hard to get and I didn't like that (laughs).
Netta: At first I thought Calina was really shy. But I noticed her stance and that is what initially made me want to approach her. She is ultimately very beautiful. She is very smart and I love this woman.
Favorite Things
Netta: I love Calina's intelligence. I don't think she gives herself enough credit for how smart she is. She's my beauty and my brains.
Calina: I love Netta's passion for family. Family is something that I look for in the people I date because I am very close with my family. Netta is always keeping family first in mind and she makes sure that our home is straight before anything. I truly appreciate and admire that about her.
The Big Day
Calina: One thing I remember about my wedding day was how calm I was. Normally, I have very high anxiety. I am usually overthinking and trying to fix things when I am super anxious. Mind you, on our wedding day, nothing went right (laughs). My favorite part of the wedding was when my dad gave me away to my son and then my son gave me away to Netta. That moment was something I pictured in my head over and over again. The fact that my father was eager to get me down the aisle and then seeing my son being happy to be a part of the wedding is something I hold dear to my heart.
Netta: I remember seeing her at the back of the room before she was going to walk down the aisle. I cried like a baby (laughs). She looked so beautiful. I was definitely nervous and I am usually not a nervous person. But at that moment, when Calina was down the aisle I thought to myself, 'This is it. No take backs!' (laughs).
"I remember seeing her at the back of the room before she was going to walk down the aisle. I cried like a baby. She looked so beautiful."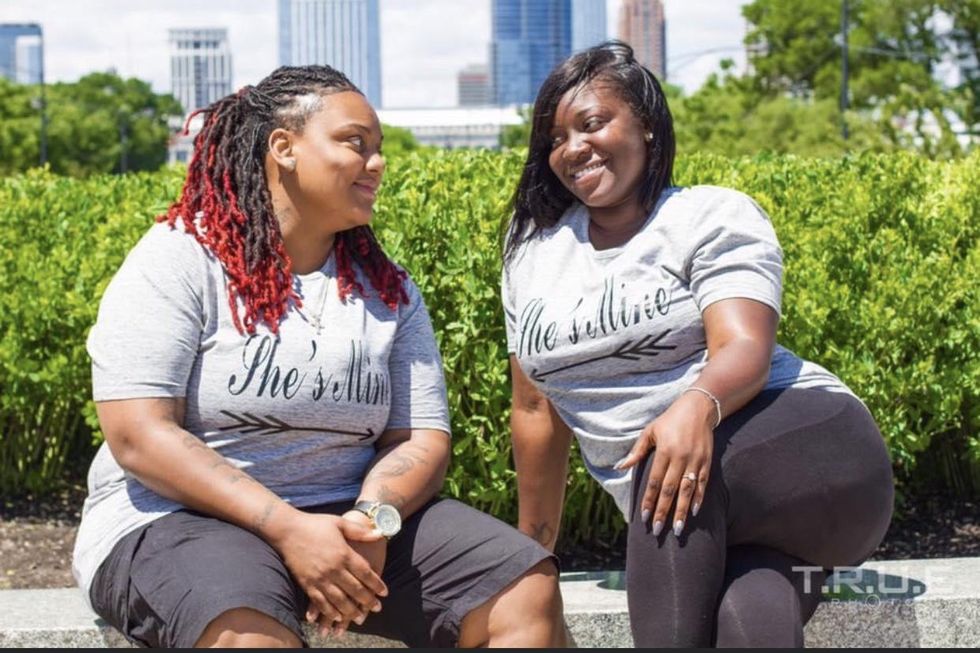 Courtesy of Calina and Rennetta
The One
Netta: Calina is very different from any other woman I have ever dated. We would have real conversations about anything and I liked that we could do that together. I also felt like Calina was "put away". What I mean is, she wasn't mixed in any of the crowds that I was a part of and that made her sacred to me. I also think she was a saving grace after losing my mother. My mother passed on the 10th and I met Calina on the 10th. Everything just lined up and I just knew she was the one.
Calina: I am very much big into the kids. One thing that she had above other people that I've dated, is that she knows what it means to be a mom. Netta has three daughters and when she mentioned that when we were getting to know each other, that was a green flag for me. But more importantly, I needed to know if Netta knew how to be a parent. There was this moment when my son and I were at Netta's house. My son needed something and my son and her were having this conversation without me. I really needed to see that my son is OK with whomever I bring into my life without me needing to be present. I needed to see that someone is going to care for him the same way I care for him.
Courtship
Calina: I wouldn't say there was a key defining moment for when I knew I wanted to take the next step into marriage. I will say that everything happened so quickly for us. We were dating almost six months before she proposed. But everything that happened within those six months was very pivotal for me. We were able to try different things and see if we could really blend our lives together in the smallest ways. So by the time the proposal happened, even though I wasn't expecting it at all, it was very reassuring to me. Usually I am the one that is ready to take the next step, waiting on the other person to be ready. But this time, it was the other way around.
Netta: I know that we took a trip to Louisville together and I don't know, something happened with us down there. I don't know what she did to me, but that day, I remember telling my sister that it may be time for me to take the next step. We were in the mall and we walked into the jewelry store. Calina spotted her eye on this ring. After she walked out, I dropped money on the ring right then and there. I can't explain what kind of power Calina has over me, but she got me (laughs).
Biggest Fears
Netta: My biggest fear was failing. I have seen so many failed marriages firsthand and that really affected me. I didn't want to fall into that category like everybody else. What has helped me get over that fear is that each year Calina and I prove that we can make it through anything together. Even if we have a disagreement, we always come back and work out our issues.
Calina: My biggest fear was being exposed. I have done very well keeping a wall up for the majority of my life. So being completely vulnerable and open to someone scared me. I thought that I was being open enough with her when we were dating. But in marriage, it is a whole other level. However, when I have slowly opened up to Netta more, she has proven that she is going to love me through it all. She may not agree with everything or accept everything I say initially. But she is willing to work through things with me and be beside me regardless.
"My biggest fear was failing. I have seen so many failed marriages firsthand and that really affected me. I didn't want to fall into that category like everybody else. What has helped me get over that fear is that each year Calina and I prove that we can make it through anything together."
Early Challenges
Calina: I wouldn't say the kids were a challenge, but it ebbed and flowed. I know at one point I'm their favorite person and then the next, I'm not. I think that's just parenting in general (laughs). But for me, those questions like, "Are you going to stay?" or "Are you going to make my mom happy?" were definitely questions we had to work through and I make sure I reassure the kids all the time.
Netta: For me, my challenge was not knowing everything about Calina. There were certain things that I had to find out later about her. It was mainly because I didn't feel prepared to help support her with her struggles or at least learn how to support her. I don't want to say it was because of a lack of communication. But to her point about her fear of exposure. It definitely played a part in the beginning of our marriage.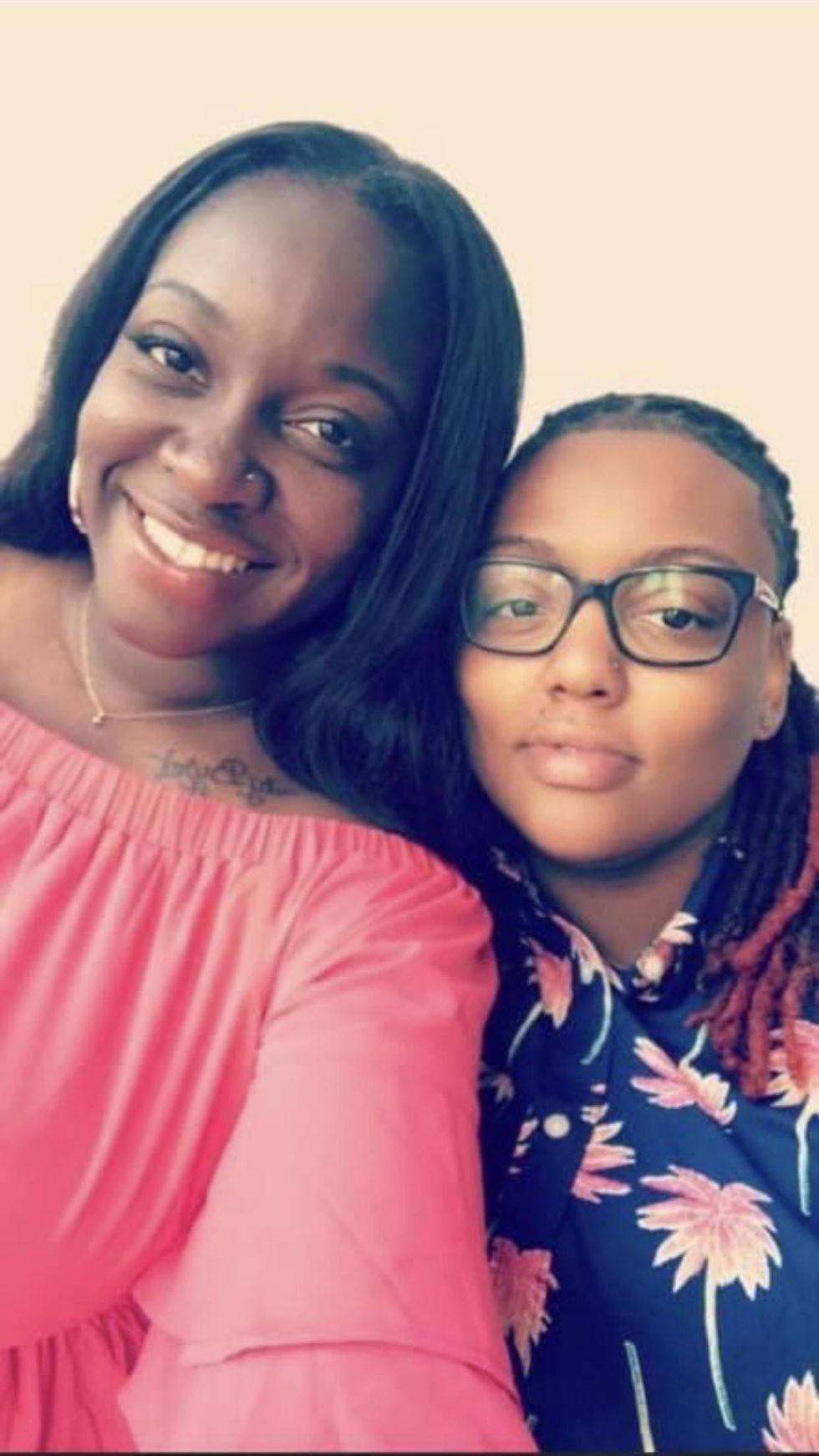 Courtesy of Calina and Rennetta
Love Lessons
Netta: I want to say communication. If we do not talk to each other, everything goes downhill. It's important for us to talk to each other about if we are in a good mood and especially if we are in a bad mood. That is the biggest thing for me.
Calina: I think an important lesson is to make sure you do not lose yourself in the other person. I have done that plenty of times before and even in my marriage. Netta has definitely been my mirror. She has reminded me that I need to establish who I am outside of being a wife and doing things that make me happy at the end of the day.
"Netta has definitely been my mirror. She has reminded me that I need to establish who I am outside of being a wife and doing things that make me happy at the end of the day."
Showing Love
Calina: I like to show up for Netta by realizing how I can support her. How can I lighten the load for her when she is stressed or when she needs to just take a breath. That is how I like to insert myself. Now Netta would agree that sometimes I don't just lighten the load, I take the whole thing (laughs). But then that's not good, so I am definitely working on that. But yes, just reassuring her that I appreciate her and that I am here to be a true partner/teammate.
Netta: I am very protective of Calina. I always try to make sure that no harm comes to her and take the load off of her as well, when I see her juggling so many things. I also like to make her laugh when I see her in a bad mood. I try to brighten her day the best way I can.
Common Goals
Calina: I would love to say the ultimate goal is til' death do us part. I want us to be a strong example of black love. Not lesbian love, but black love period. I feel like that growing up for me, I was shown the example of what a healthy union looks like. So being the exception of everyone and showing how true love works in a marriage is a good common goal for me.
Netta: I agree with her. But I also want to add that I want us to take our business to another level. I want us to leave a legacy for our children.
For more of Calina and Rennetta, follow them on Instagram @only1_sereniti and @baklikinevaleft.
Featured image courtesy of Calina and Rennetta
Keep reading...
Show less
The one. If you got a group of 50 single women together (single women who desire to be in a long-term relationship, that is) and you asked them what they were waiting on when it came to being in something serious, I wouldn't be shocked if at least half of them said, "I'm waiting on 'the one'." The one who they love above anyone else. The one who seems like their soulmate. The one they want to spend the rest of their life with.
That's beautiful. No sarcasm. Love, when it's right, is the absolute ultimate. Yet sometimes, I feel like term "the one" gets romanticized so much that we overlook the very practical side of what being with that kind of man really is. So, let's explore that a bit. Via personal experience, a lot of observation, working with countless couples and even due to a bit of reading, here are seven conclusions I've come to as it relates to determining when someone absolutely isn't the one — no matter how much it seems like the opposite…on the surface.
1. You're Not Clear on What "The One" Is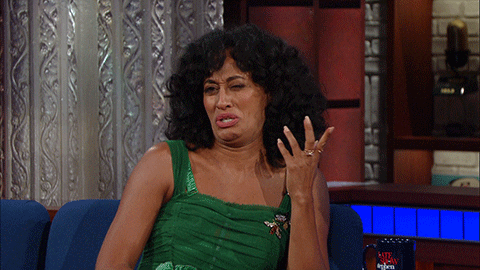 While this one might catch you off guard a bit, I think if I break it down a little bit more, some dots may connect. Sometimes, in our quest for "the one", we're not even really thinking about what role we want that person to serve in our life…because we're not absolutely clear on what kind of relationship would best serve us. What I mean by that is, do you really want to be married or have you been programmed — by family, friends, religion, the media — to think that you should be? Do you think that a soulmate automatically means that someone is absolutely perfect for you when really, since no one is without flaw, a perfect fit doesn't realistically exist (a great complement does, though. Check out "If He's Right For You, He Will COMPLEMENT Your Life"); therefore, you're kinda already setting yourself up for either non-stop or earth-shattering disappointment? Do you think that once you meet a suitable companion that giving them the title of being "the one" means that they will be your all and all (which is too much pressure to put on any one individual…ever)?
It's really hard to know if you've met "the one" if you don't have a good understanding of what that should mean and what that would require.
So, what do I think the one should be? The person who helps you to feel safe; especially safe within your authentic self. The person who brings consistent peace to your spirit. The person who challenges you to become a better version of yourself. The person who causes you to feel truly seen. The person who is a real advocate for your purpose. The person who loves, respects and celebrates you. The person who holds you accountable (without any pushback on your part because, again, you trust them). The person who doesn't make the thought of a long-term commitment freak you out. The person who you know you didn't settle for by choosing them. The person who is a true spiritual match.
When you can meet a person who checks these boxes off — and they are able to say that you do the same thing for them — you've definitely met someone who is in a league all their own. And the really cool thing is it's based in what's real — not some trumped up fantasy or even something that was birthed out of other people's pressure and expectations of what "your one" should be.
2. His Words and Actions Don't Align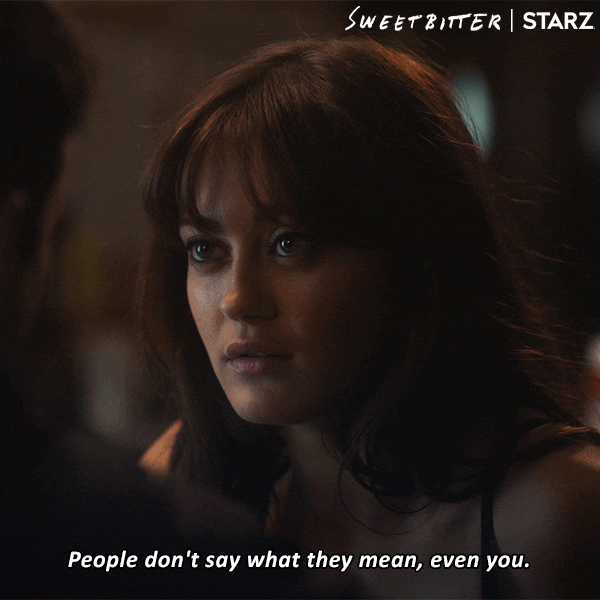 Now that we've touched a little bit on what a healthy definition of "the one" is, let's get into some signs of when a man absolutely is not the one for you. Let's start with when his words and actions are not in agreement with one another. I believe I've shared before that if there is a huge challenge that words of affirmation people go through (and I definitely am one), it's sometimes, we're so moved by what comes out of someone's mouth that we don't really expect them to do much more beyond that. For example, if they say, "I love you", oftentimes that can be enough and so it can take us a while to be like, "Hold up. When's the last time you did something that actually showed it, though?"
And here's the thing about words. If you look at them from a spiritual (in this case, I mean biblical) perspective, we are created in the image of the literal One who spoke words and things manifested once he did (Genesis 1-2). God said let there be light…and it was so. So yeah, we should see ourselves and others as literal vessels who also have the ability and power to definitely say something…and then make something happen as a direct result of the words that we said.
So yeah, sis. I don't care how much flattery he speaks, how many assurances he's given or how many promises he's made, there is no way that you trust in or rely on someone who doesn't actually treat his words like action verbs. If what I just said is a totally foreign concept to you…that's not good. And if you're with someone who is like this, that's a pretty telling sign that he's probably not the one for you. At least not right now, he isn't.
3. Your Value Systems Totally Clash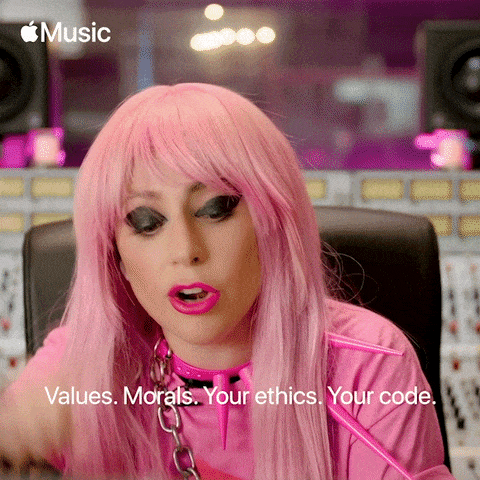 For many years, there was a guy from my past who I totally considered to be the one who got away. I felt that so profoundly in my spirit that some people in my world referred to him as that rather than using his actual name. Anyway, back in 2015, when I went on my heart pieces tour (check out "Why Every Woman Should Go On A 'Get Your Heart Pieces Back' Tour"), he was one of the people I connected with to get some of the answers that I needed in order to gain some real closure. That conversation lasted for hours and while that man is still sexy as hell, is thriving more than ever and I definitely get why we connected all those years back in the way that we did, when he started to share with me where he was spiritually and what some of his future goals were, I got that we had grown apart on levels that would definitely prevent us from living in any kind of harmony now. Past some climbing-the-walls sex and witty banter, we probably couldn't offer each other more than that. We just value different things now.
Two people having different values and standards isn't bad overall. It's absolutely horrifying, though, if you're trying to create a life with another person on a very intimate level. Matter of fact, I know a married woman now who loves her husband and yet regrets marrying him because she downplayed just how much some of their core values clashed back when they were dating. Listen, there are all kinds of people that you can love because you like them, you respect them and you enjoy them. It's a whole 'nother ball game when you're contemplating living with them and making little humans with them.
While relationships are all about compromise, if there's one area that should not be up for bending, it's your value system. If you and he aren't on the same page in this area, he's probably meant to be a friend. Or someone who taught you to put your values above a relationship — which is actually a really great lesson to learn.
4. He Doesn't Bring You Peace (and/or You Don't Bring Him Any)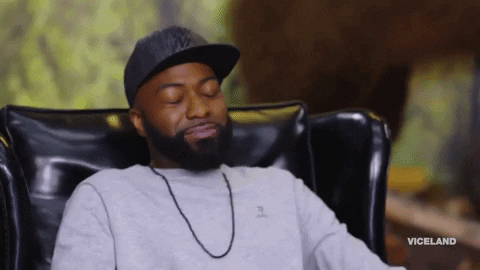 Let me tell it, the reason why a lot of us don't prioritize peace as much as we should is because we didn't grow up in a household that had much of it to start with. And since there was so much chaos surrounding the people we shared that space with professed to love us, as adults, many of us think that love and turmoil/drama/a lack of harmony not only can coexist but should. Uh-uh. If you don't get anything else outta this, hear me when I say that no one is your one if they don't bring you peace — and they can't say that you do the same thing for them in return.
I've shared before that peace is a really layered, powerful and profound word, if you look at it from the Hebrew word "shalom". In modern-day Israel, when people greet one another with "shalom", what they are basically saying is "may health and prosperity be upon you". Yet shalom also breaks down to reference wholeness, completeness, tranquility and harmony. And harmony? That's about being in agreement with someone. Being on one accord with someone. Having a friendship, feeling unified and living in a way with someone else that shows that the two of you truly do fit together.
Whenever I do interviews and folks ask me what I want in a relationship, holistic safety and peace are always at the top of my list. Because if he and I don't feel safe in each other's presence, if we don't bring each other the shalom kind of peace — what the heck are we doing together? No. Really.
5. He Doesn't Complement Your Life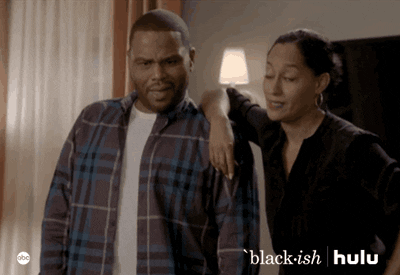 I actually wrote an entire article on this topic before (also check out "The Right Relationship IMPROVES Not CHANGES You"). So why am I bringing this point up again? For starters, it's because it really can't be said enough (trust me). Also, because I want to share what a wife has been telling me, on repeat, about how much her husband absolutely does not complement her — and they are going on 20 years of being together. While I've got to respect the fact that she is honoring the vows that she took and so, for her, divorce is not an option (a lot of people are really flippant about the promises that they make; that is unfortunate), I must admit that she is a bit of a cautionary tale. She knows it too.
You know, I recently read a tweet that said something along the lines of, "Some of y'all are realizing that you never really wanted a man in your life. What you actually wanted was a son." Whew (check out "Are You His Partner Or His Second Mama?"). That said, my friend has been told, for years, including by her husband, that she can be pretty controlling and bossy. Not all of the time yet enough of it. And so, it would appear that she initially went into her relationship with her man to initially "make him better". It was all about her appointing herself to be his improvement plan. The problem with this is 1) that's not any grown person's job to do in someone else's life; 2) being so arrogant as to think someone else needs work and you don't is a recipe for ending up with mud all over your face, and 3) looking to change him means that she was more focused on what he had the potential to become than who he actually was/is.
As a direct result, she ended up doing what far too many people do — she married potential. A lot of that potential has never actualized because her husband doesn't want to become who she thinks he should be. He's content being the man that he is — and on some levels, has always been. Plus, since she's been more focused on him than she probably should, that has hindered her from growing as much as she needs to as well.
And that's the part of someone complementing another individual that isn't discussed, nearly enough. The literal definition of complement is "something that completes or makes perfect". Complete means "lacking nothing". While far too many people are out here looking for someone who will give them whatever they want on a tangible or monetary level, emotionally mature folks get that a true "lacking nothing" is someone who helps them to soar on a mental, emotional and spiritual level.
"The one" will fit you in such a way that you can't help but to become better as the result of them being in your life, as they are able to say the same thing about you. If you can't say that a man complements you, why would you stay with them? Being complemented is one of the best things about being in an intimate relationship. Straight up.
6. You're Constantly "Convincing" Him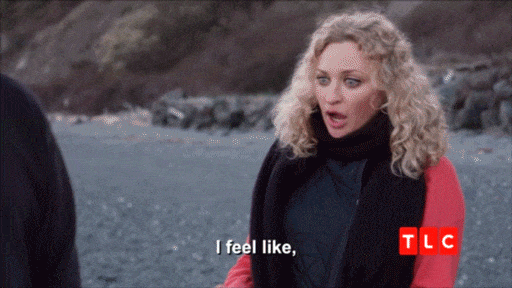 One of the joys of being single is the fact that when you're dating someone, you don't have to act like you're married to them…because you aren't (check out "7 Things That Make Marriage Different From Seriously Dating"). This means that even if you love a guy and/or you've been with him forever and/or you are in something long-term, it's still so much easier to leave because there is no contract (which is pretty much what a marriage license is) between the two of you. I'm not saying that ending the relationship won't hurt (check out "Why You Need To Grieve Your Past Relationship"). I'm saying that since you didn't say "until death parts us", why pressure yourself to act like you did?
Same thing goes with staying with someone to the point where either you feel like you have to keep convincing him to stay — or you've got to convince your own self to do it. And listen, this point can sneak up on you in some pretty cryptic ways. If you're constantly arguing and yet convincing yourselves to work it out, if you there are more bad days than good and yet you keep convincing yourselves that the good days are worth it, if you feel deep within you that there is probably more that you should be having and yet you too are afraid to let each other go to see what other possibilities are in store — those are some ways that you are definitely convincing yourself to stay. And sis, that's not loyalty. That's fear.
There's no way around the fact that relationships, even healthy ones, have their ups and downs. Yet you know what? When a relationship is both good and beneficial, two people don't spend a lot of time convincing themselves to stick it out. The dynamic is so good that it's worth hanging in and the drama is so far and few between that it doesn't feel like a ton of grueling work.
7. You Are Never Satisfied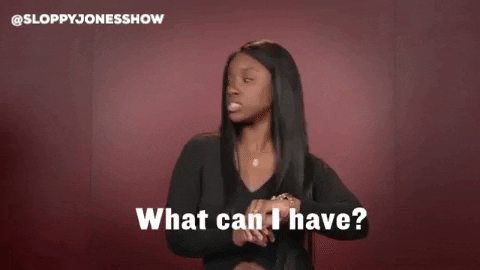 As a marriage life coach, I 1000 percent believe that a leading cause of divorce that isn't brought up, nearly enough, is the fact that two people who went into their marriage not knowing how to be satisfied and so, they had totally unrealistic expectations when it came to wanting the union, including their spouse, to "make them content". What in the world? If you haven't mastered how to be satisfied — fulfilled, happy, supplied, positive, alive — within yourself, what the heck is some other flawed human being supposed to do? Good lord. Amazing how many folks want someone else to do what they won't even do for themselves. That's another message for another time, though.
For now, as I close this out, I want to drive home the point that someone isn't the one for you, not if they can't satisfy you (some folks out here are so greedy, needy or entitled that NO ONE could ever satisfy them); no, the clincher is they aren't for you if they get you out of the satisfactory feeling that you (should) already have within— with or without their presence.
Here's what I mean by that. I can't tell you how many divorced people I know who are thrilled to be apart from their former spouse. And one of the main things that a lot of them tell me is that they feel more content than they ever had because their partner was constantly nagging and/or trying to change them and/or constantly wanting more and/or always moving the bar and/or causing them to doubt themselves. That's hell on earth, y'all.
The one? That's someone who only adds surplus to the satisfaction that you already feel. You're content, so they come in and cause you to feel…even more content. So, you know what that means, right? You've gotta get good with yourself, so that you can actually tell who is incapable of supporting you in remaining in the state of satisfaction that you're already in (alone). Bottom line, if you're with someone and you don't feel any of this — it's either because you need some time to get right with you or the dissatisfied emotions are alerting you that they aren't "your one".
Do I think "the one" is possible? A thousand times yes. I just think we need to be a lot more practical in our thinking about it. Your one isn't some Prince Charming. He's someone who comes in and supports you being a better self. The one is who will bring you closer to your ideal self. Anything short of that is settling. Anything less? He's probably not your "the one".
Join our xoTribe, an exclusive community dedicated to YOU and your stories and all things xoNecole. Be a part of a growing community of women from all over the world who come together to uplift, inspire, and inform each other on all things related to the glow up.
Featured image by Getty Images
Keep reading...
Show less
Earlier this spring, I wrote an article about the several reasons why marriage is quite different from dating. One of the things that I mentioned was sex. Listen, I know that you've probably heard that the leading causes of divorce center around things like poor communication and financial drama and yes, while that is certainly true, intimacy challenges rank right on up in there as well.
It makes a lot of sense when you stop to think about the fact that, for most of us, when we say "I do," we're publicly declaring that we're entering into a state of monogamy. And if you're going to sleep with just one person, for the rest of your life, you had better be prepared for all that comes with doing just that.
So, let's tackle this today, straight from the mouths of married women. While the mechanics of sex are basically the same regardless of the kind of relationship that you're in, when it comes to the responsibilities, expectations and commitment level that married sex entails, baby, that takes intimacy to a whole 'nother level, chile. 10 wives break down how.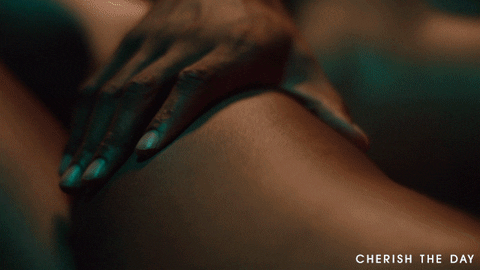 Gayle. 33. Married Four Years.
"I was very selfish when it came to sex before I got married. I didn't know it until about six months after marriage, though. When you're single, everything is on your terms. When you're married, you've got to take your husband's needs and, to a certain extent, expectations into account on a whole 'nother level because something that marriage means is that you're making your spouse a top priority and that you both are agreeing to only have sex with each other. I wish our marriage counselor had really driven this point into my head. Seeing sex as a staple in my relationship and not just something to do 'randomly' or 'whenever' has honestly taken some real getting used to. Maybe the past year have I really settled into it."
Jemise. 42. Married 11 Years.
"I grew up a good church girl. I wasn't a virgin when I got married but I had only been with two guys and my husband and I waited until we jumped the broom to consummate the relationship. Because I was taught that sex before marriage was wrong, sex when I was single brought a lot of guilt and shame and, although I was proud that my husband and I waited until marriage for sex, it took a long time for the guilt and shame from my past to go away. That caused me to struggle with certain positions, sex toys and even oral sex, to an extent. My advice to women who want to get married is to make sure you know what your spiritual and emotional views on sex are. Discuss them with your partner. Make sure you're on the same page.
"Sex isn't just a physical act. Marriage will definitely teach you that."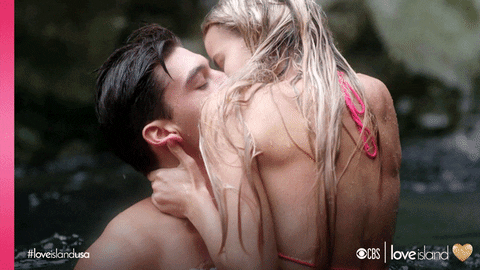 Erika. 25. Married Two Years.
"The reason why it's really easy to find your husband handsome and not always sexy is because, once you're married, you get to discover EVERYTHING about someone. Their nasty habits. If or how they clean the bathroom. Hell, if they've got skid marks! When you're dating, usually, a guy will withhold these things from you because they are trying to impress you. After marriage, that all goes out of the window. Even if he's the cleanest guy on the planet, you're gonna see a log he forgot to flush or something that can definitely spoil the mood. It takes some real maturity and finessing to be able to accept that the person you know everything about is the one you've got to remain sexually attracted to. It takes some doing. At least it did for me."
Aryn. 29. Married 10 Months.
"Being married is all about not letting the little things become huge. For me, it's the fact that I'm a
morning person
while my husband is a night owl. As far as sex goes, he wants to do it at 2 a.m. while I'd prefer 6. That four-hour window may not seem like that big of a deal. Girl, get married, though. At 2, I am dead to the world. At 6, he is. For a long time, this meant only really having sex on the weekends. Both of us have a fairly high [sex] drive so it made us resentful. We both had to compromise and make some adjustments. That's what marriage is all about. If you're not ready to
compromise
, DON'T DO IT."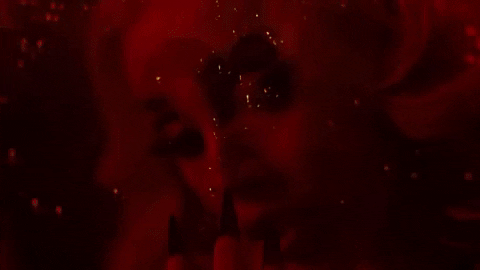 Regina. 44. Married 12 Years.
"If you're engaged, listen to me. You've got to prepare for how much you and your man will change over the years. You will change physically. You will change hormonally. Your lives and schedules will change. And this means that your sex life will change too. Sometimes, when you're married, you can find yourself living in the past of what your dating relationship was like. Yeah, don't do that. Marriage brings a new normal, even when it comes to sex. And once you get used to that normal, another one will come. Be flexible. Not just physically. That's my advice."
Rochele. 30. Married Two Months.
"I had to get used to going to bed differently. You ever see that A Different World episode when Whitley would wake up before Dwayne to brush her teeth and do her hair? That was me for the longest. When my man would stay over, my hair was laid, flavored lip gloss was on and I had on some cute stuff. When I slept alone, girl it was all about the bonnet, granny panties and a ratted T-shirt. The first time I came to bed looking like that in my marriage, my husband about freaked out!
"It wasn't because he didn't find me attractive. It was because he had never seen me that way and it wasn't exactly sexy. We've been working on finding happy mediums. Like I have been getting some boy shorts that are one size too small and he's been learning how to do a woman with a bonnet. Ladies, that bedtime attire is important. You don't have to look like you're going to the prom. Don't be out here looking like a total train wreck either."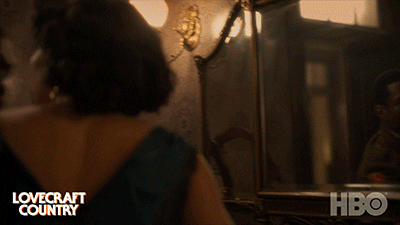 Blaire. 27. Married Six Years.
"I'm glad that you're going with middle names because I'm pretty sure that my hubby and mama don't want me going on and on about my single sex life! To protect the innocent and guilty, I'll just say that when I was out here, I was doing my thing and the sex was good. I mean, GOOD. Now that I'm married, I won't lie and say that my man has the biggest d—k I've ever experienced or that the head is the best or anything like that."
"What I will say is knowing that your lover is permanent and not transient can cause you to experience some of the most pleasurable and intense sex because you're totally relaxed and at peace with your situation. Is my husband the best sex I've ever had? No. Is he the best lover I've ever had? No one else even compares. Get married and you'll learn what I mean by that."

Zen. 40. Married Eight Years.
"Don't expect your partner to make you feel good about your body if you don't. The stretch marks. The tummy. Body acne. Cellulite. Whatever you've got going on, sometimes we as women will think that it's our partner's job to compensate for where we don't love ourselves. That is too much of a burden for any one person to carry. My sex life suffered after my second child because my body wasn't the same. And the more self-conscious I was, the less I wanted to have sex and the more uncomfortable my husband was because of it.
"I made a big mistake by thinking that if he made me feel beautiful, our sex life could get back on track. He didn't have the problem with my body. I did. I had to get into a good headspace. Once I made peace with me, our sex life got back on track and it's honestly been better than ever. Loving yourself doesn't stop in marriage. You should actually need to do it more, in my opinion because the relationship requires that you be mentally well to endure all that comes with it."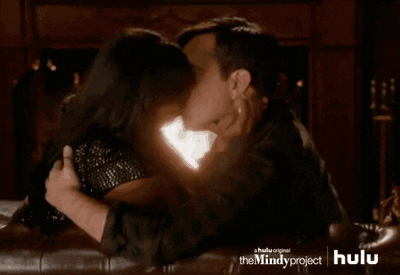 Lavell. 36. Married Five Years.
"This is what my ass wasn't ready for. A ninja who had a lower drive than I do. Don't get me wrong. When my hubby and I were dating, because we were in two different cities and four hours apart, whenever we would see each other, it was non-stop sex. But we only got together 1-2 times a month. Anyway, because we had so much sex, I thought that it would surely be 5-6 times a week after marriage. This ninja might give it to me 2-3 times a week. Yes, I've been salty about it for all of our marriage. Check the libidos, sistahs. Your man may not be as 'down' as you'd assume."
Crystal. 46. Married 20 Years.
"Married sex is a bit of a roller coaster ride. Some seasons, you can have it every day. Some seasons, weeks will go by and you didn't even notice. It's still my favorite kind of sex because it's with someone I love, someone I'm closer to that anyone else and someone who totally accepts me and I totally except them.
"Married sex is for grown folks. Don't attempt it if you're not ready to be selfless, mature and intentional about it. Oh, and nothing can fully prepare you. Like marriage itself, you learn so much once you're in it. It's worth it, though. If the marriage is worth it, the sex will be even better, even years later."
Featured image by Giphy
Keep reading...
Show less